What out-of-town bag would be complete without a couple bottles of water? You know…the kind with custom labels that actually have your names and wedding date on them? I don't know about you, but I was ALL about personalization when it came to our wedding.
I'll be honest with you...it was kind of crazy the amount of DIY projects I took on. First, it started off with wanting custom tags for my favors. Then I wanted custom labels for the family wine that I was leaving in each of my guest's rooms. Then came custom programs, coasters, dinner menus... You get the idea. I was the DIY queen! Sure I had my mom's help and what a help she was. But in the end, I had to be honest about the time I had left and the amount of projects I was trying to accomplish.
I had so many great ideas, but at the time I was also working a 9-5 corporate job, not to mention starting the Perfect Palette. Have I mentioned that I don't miss my corporate 9-5? he he! Needless to say, I had my hands full. In the end I had to realize that I could not do it all. And let me tell you...that was hard to admit.
Don't get me wrong, I did end up doing about 95 % of the DIY projects on my own. But lucky for me, I also had enough sense to delegate some of the projects to others. Especially in those last months! And that included working with companies like Bottle Your Brand!
What I love most about Bottle Your Brand is the fact that not only do they offer all sorts of lovely designs, but they also deal with custom designs all of the time. Let me just tell you...the art major in me loves that!!
Have a design you're already using throughout your wedding day décor? Why not carry the same motif throughout by using custom labels? Bottle Your Brand can actually take your own design and incorporate it right onto their labels. Pretty cool, right? And so easy too!
Oh, and if you're pressed for time like most brides, they also offer a service where they will actually apply the labels to your water bottles and your water will arrive on your doorstep, perfectly labeled, and ready to go. Talk about excellent service! I can't say enough about Bottle Your Brand. They really do make it so easy. So say 'no' to yet another DIY project and say 'yes' to a little help. Because did I mention that these labels are waterproof? Yep! They sure are!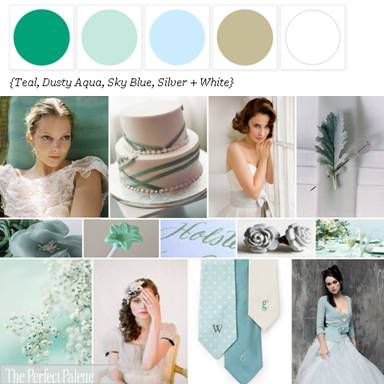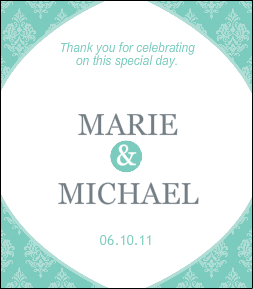 Not to burst your bubble, but printing your own labels at home on an ink jet printer might sound great on paper. But let's face it...condensation is going to make for a messy and embarrassing presentation. The minute your labels get wet...the ink is going to smear. Hate to break it to you, but runny ink is never pretty. But no worries! I invite you to hop on over to Bottle Your Brand to see all the lovely designs.
Here I'm featuring some of my favorite labels from
Bottle Your Brand
's collection along side some of the palettes I created to coordinate. Many of these are actually wine labels. And some of them are actually food labels! I've always loved the idea of making your own jams and adding a cute and charming label to the front of the jar!
So if you're in the market for some labels that are seriously sweet... please do yourself a favor and check out Bottle Your Brand! I promise...you'll thank me! So tell me, is there anyone else up to their elbows in DIY projects?
Share This: