Hosted by
Cassidy Alane Photography
and
Kourtney Fossaluzza Photography
, today's styled wedding shoot is filled to the brim with all the best bohemian vibes. From the warm colors seen in the floral design to the stunning stationery, make no mistake about it — we are full blown swooning over here.
From the photographer
Cassidy Alane Photography
, "Inspired by the beautiful Autumn colors surrounding us in Ohio, we wanted to show off a little of its beauty at
Magnolia Estate
. The time of day that we shot these photos was golden hour — which means we shot these portraits right at sunset to achieve that dreamy golden glow."
"With a palette consisting of a beautiful terra-cotta orange, mustard yellow, and green, I had a vision in mind for the arbor: a triangle. In our area, it's not something we see often.
Lost and Found Rentals
worked their magic and came up with a beautiful triangular arbor."
"
Floral V Designs
simply added to the beauty of it with their drop dead gorgeous floral addition! In addition, they absolutely knocked the bouquet and table centerpiece out of the park."
"It was more than we had and mind, and fit our vision perfectly!
Ivory House Creative
went off our color palette and blew our minds with her talent."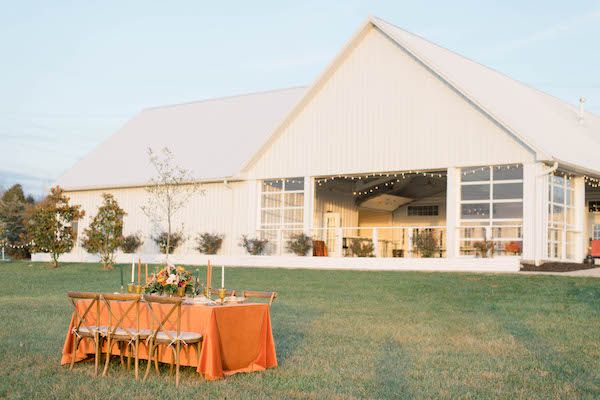 Her stationery designs went along with our florals marvelously! Our flat lay styling mat was created by
Elysian Market
, who works intimately with all of her clients to create the most inspiring piece to pair with our stationery."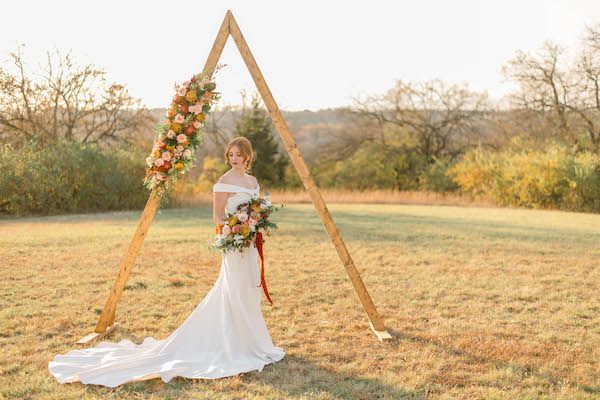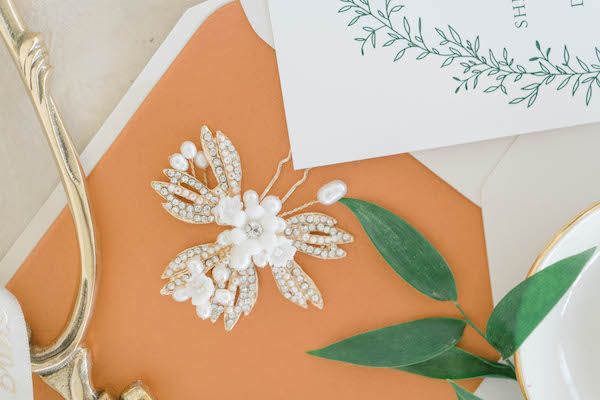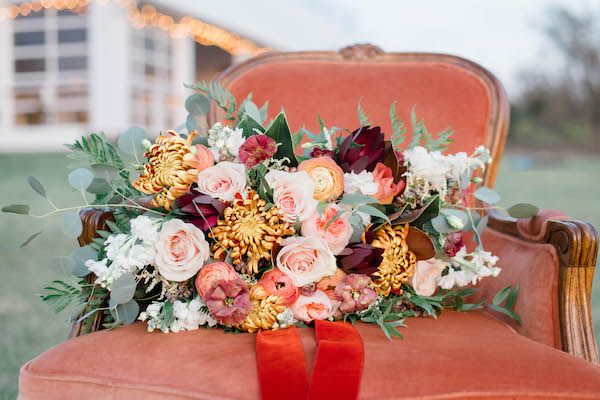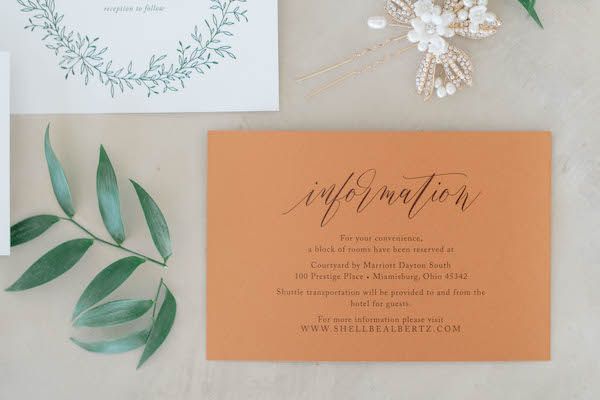 Share This: