This shoot took place at the iconic
50 Bowery Hotel
which overlooks the Manhattan Bridge in downtown Manhattan. Using "a Celebration of Summer" as the theme, and shot on Earth Day, even a little rain couldn't keep this couple from embracing the beautiful pink and purple palette and amazingly gorgeous details that are displayed throughout.
It was designed by Jon from
JC Lemon Photo
, Justina from
Fitting Fetes
and Sharon from
SB Beauty
— taking inspiration from the very heart of Summer and the celebration of Color that arrives with it every year. From the team, "We wanted to create a layered look that used textures and colors to create a truly joyful wedding day."
In terms of the color story, this team wanted something bold and colorful to both compliment the unique artwork inside the hotel but also a palette that would stand out against the amazing grey skyline of New York City which is a highlight of this special venue.
Be on the lookout for this bright bloom and tapered candle centerpiece by
McQueens
— to say this look is a statement-maker would be an absolute understatement. So what are you waiting for? Scroll on down to see this parade of pretties! And then pin the pretty with us!
Over on pinterest that is!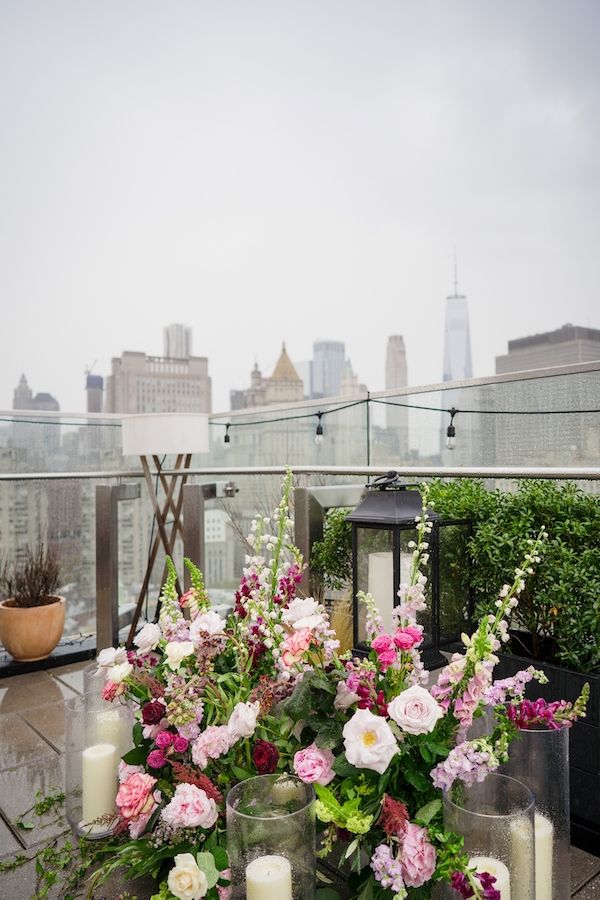 More from the team, "The attire we chose was both classical and yet simply elegant. We wanted this to feel like an elopement or private dinner where the Bride could feel like herself in something simple but definitely bridal and the groom could wear a classic suit by
The Knot Standard
, using the flowers for that pop of color."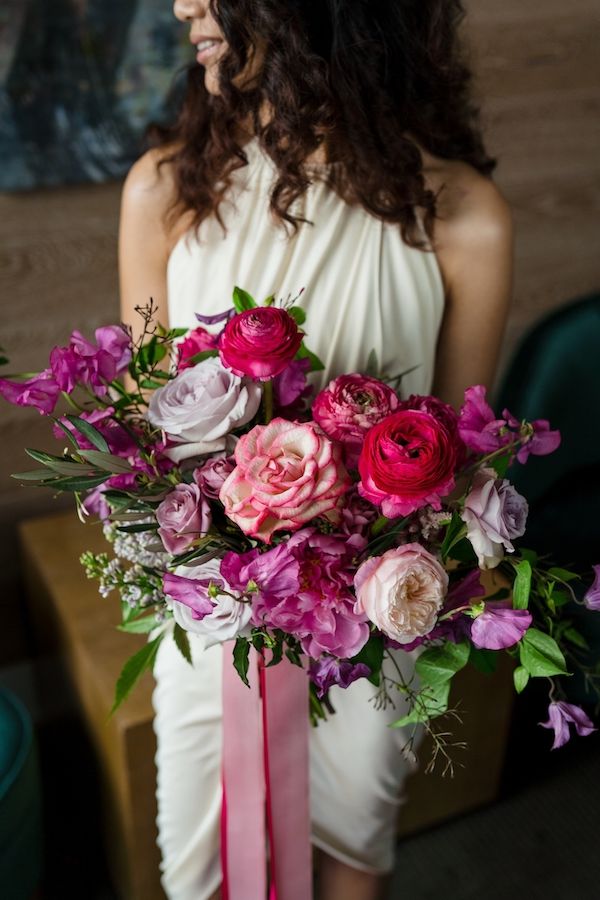 "This couple is very "New York"; culturally diverse and hosting a Wedding that truly speaks to their unique love story! The bride particularly loved her dress by
Carol Hannah
and the opportunity to wear her hair naturally curly, expertly styled together by
SB Beauty
."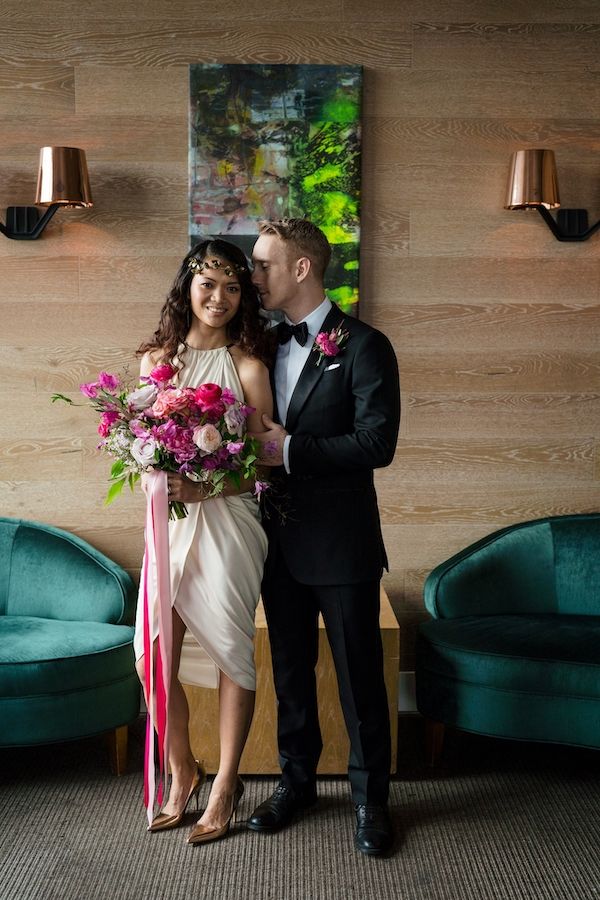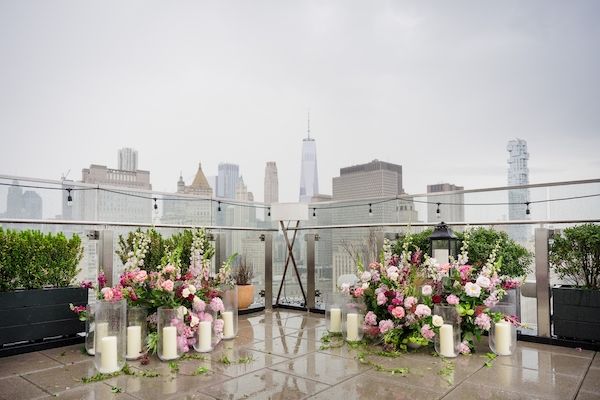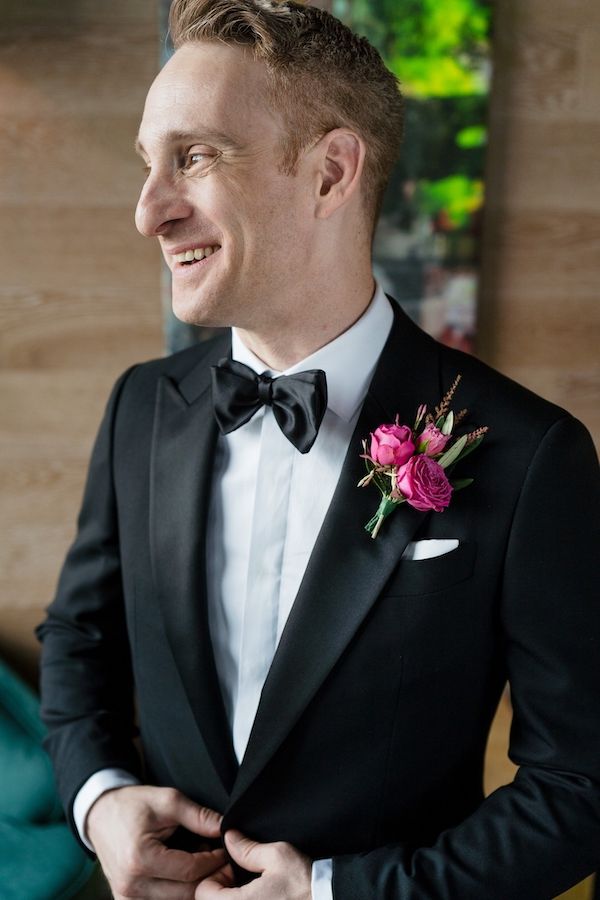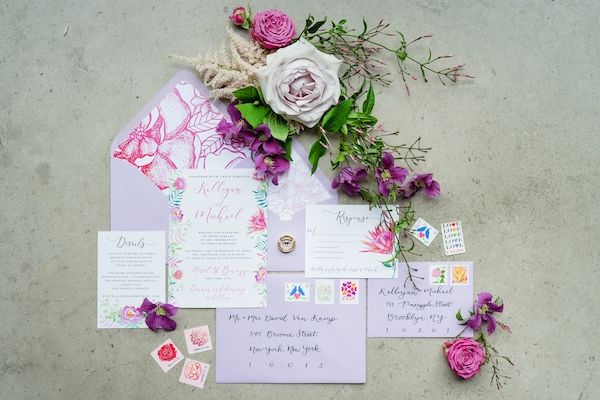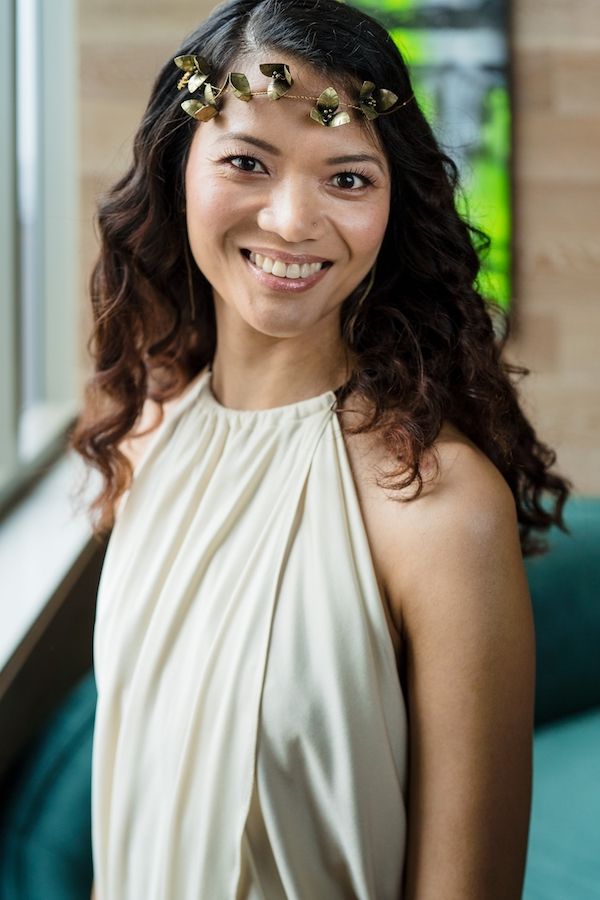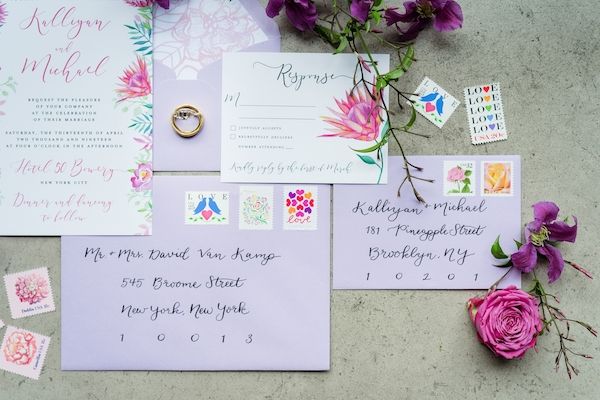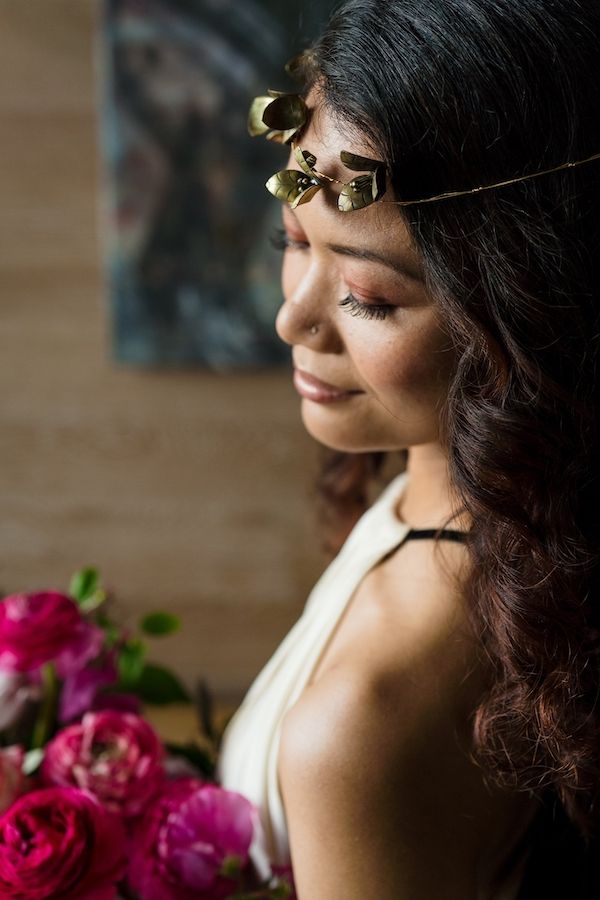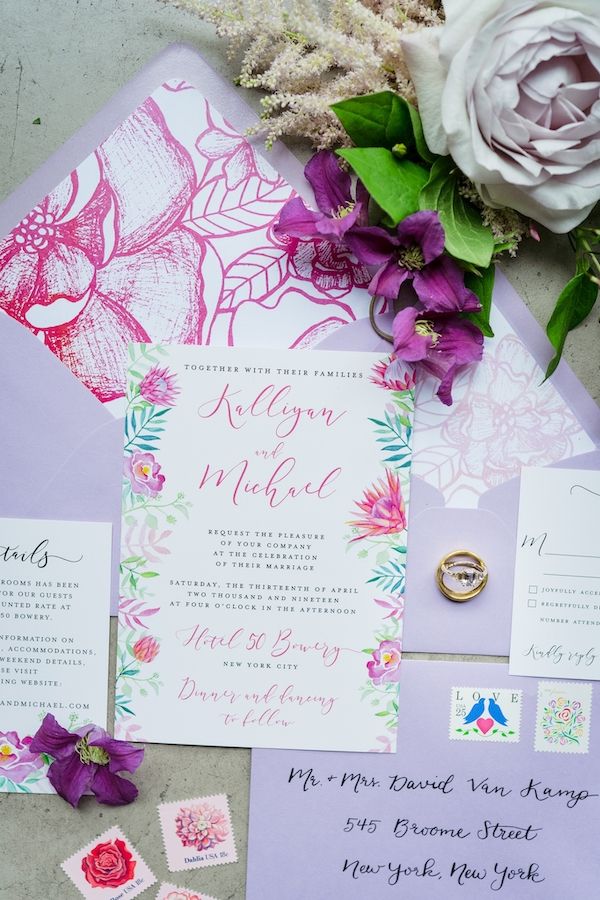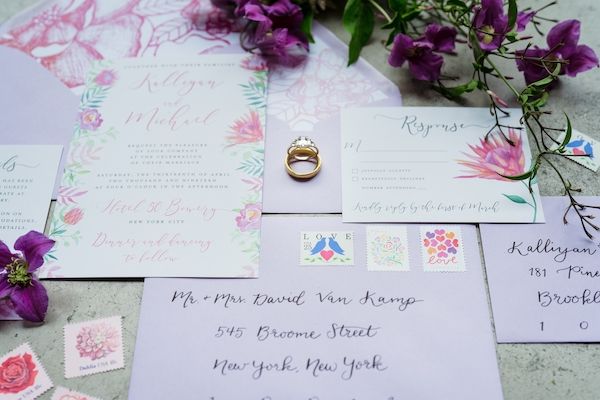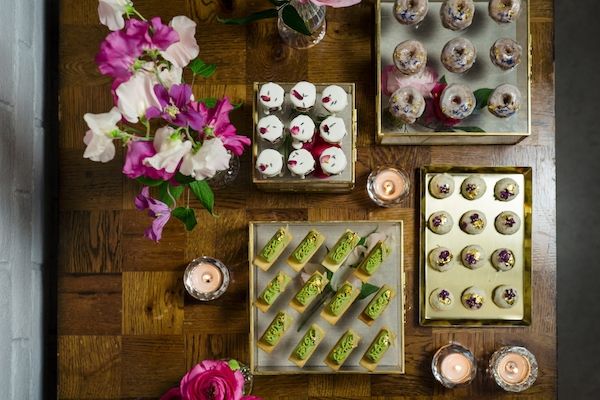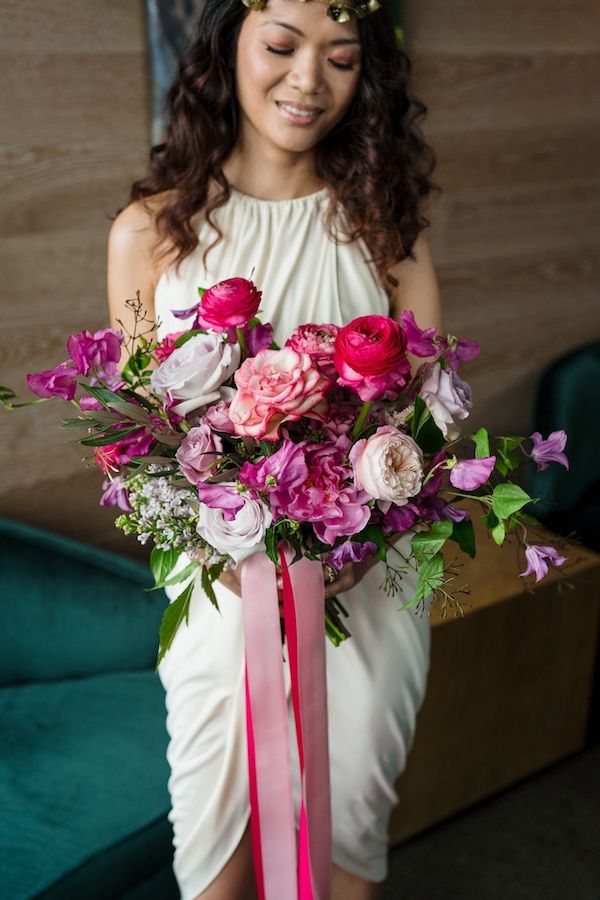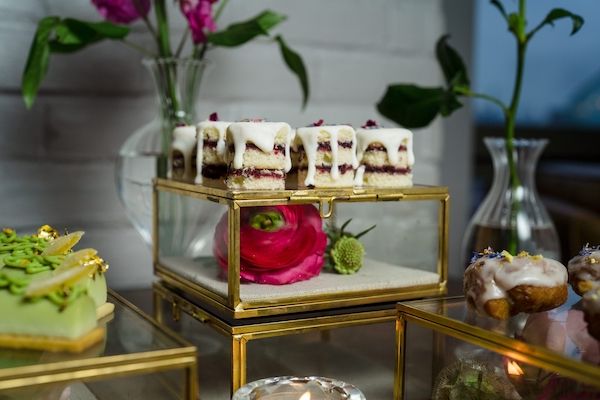 From Fitting Fêtes, "I carefully layered colored glass chargers with printed plates and then mixed and matched different glassware collections and colored glass goblets for even more depth."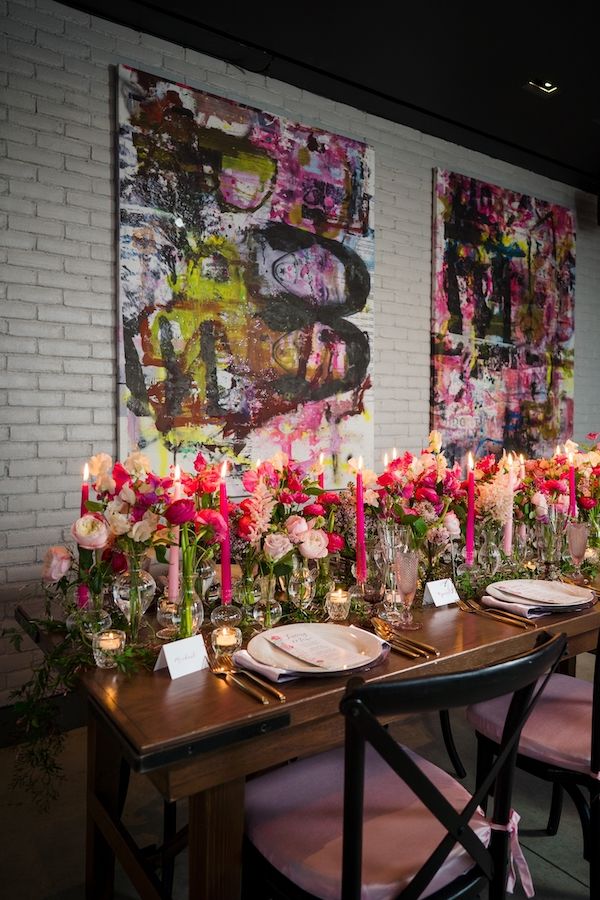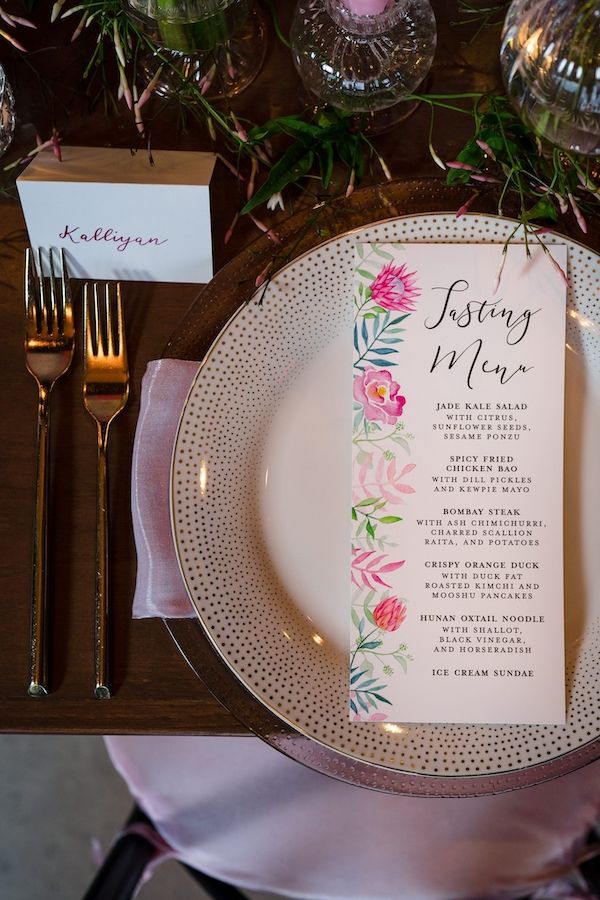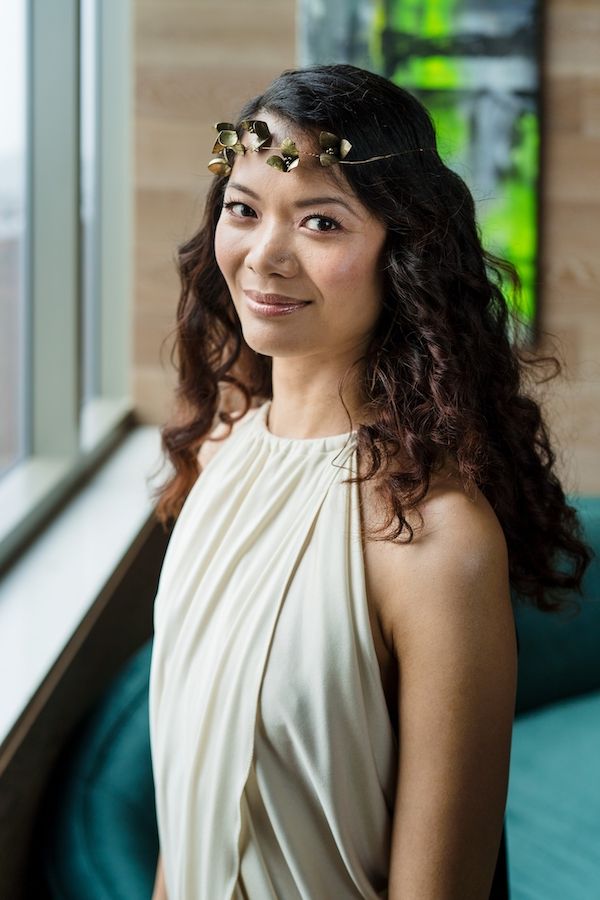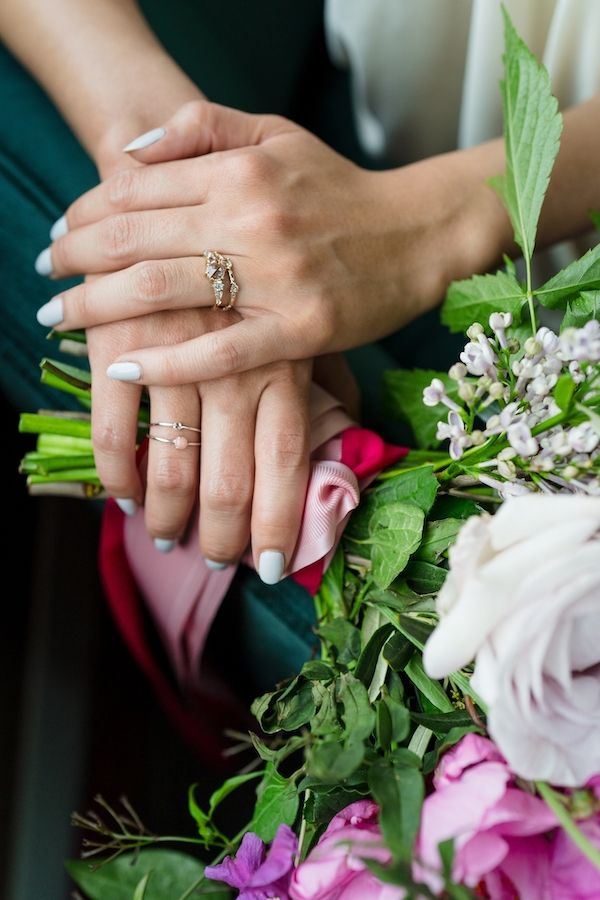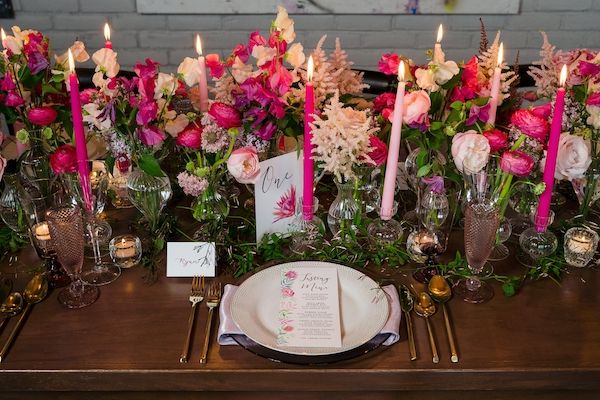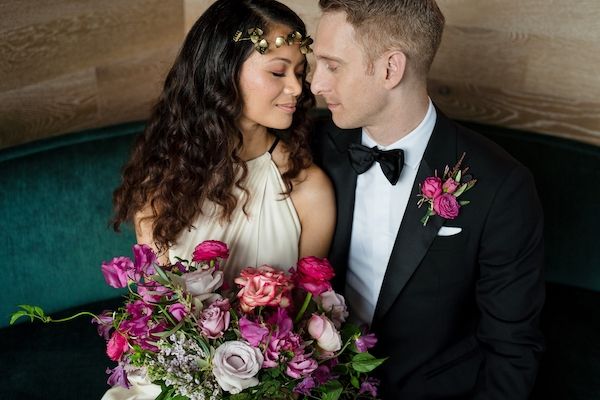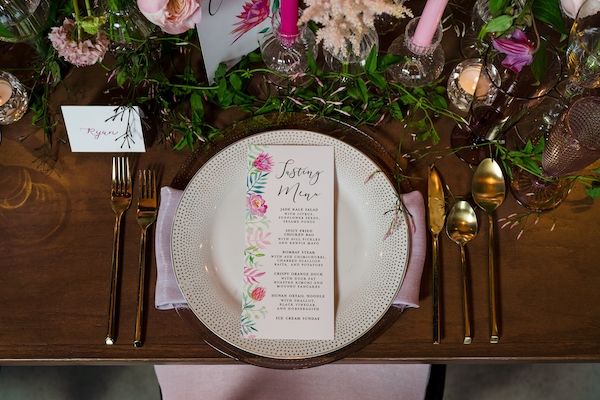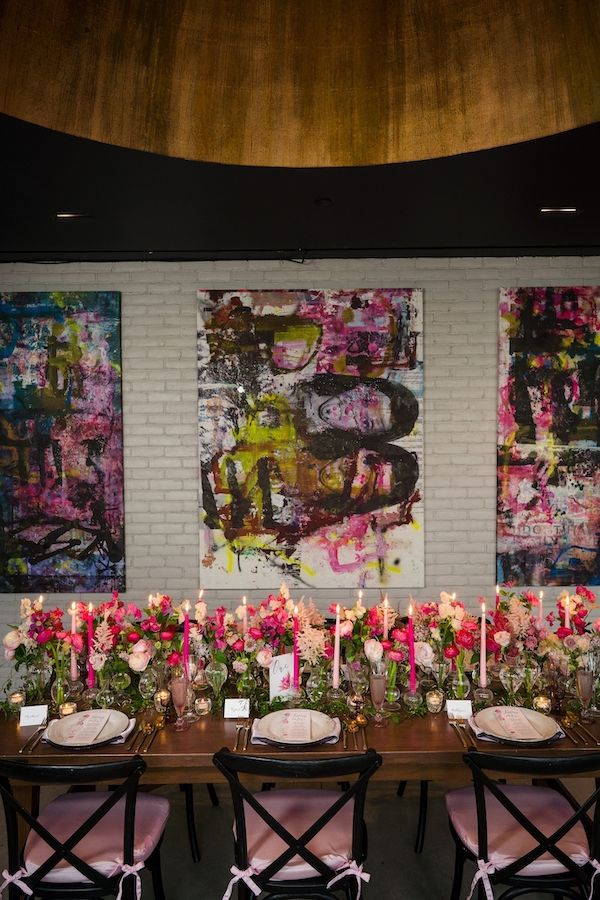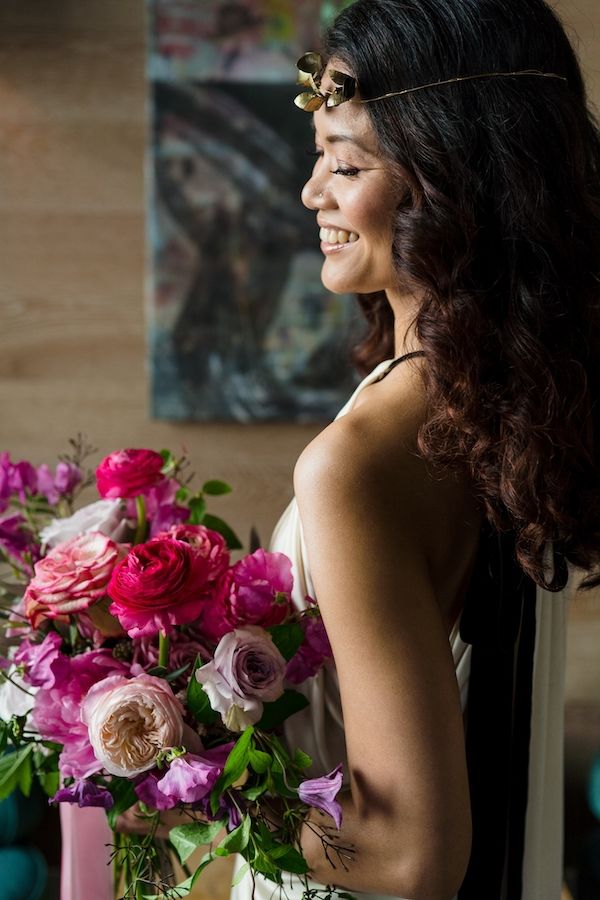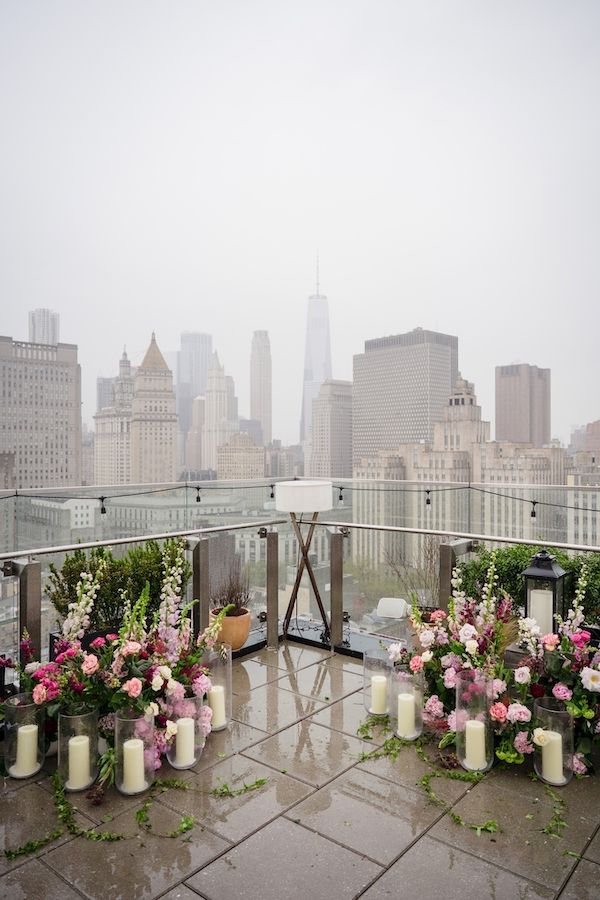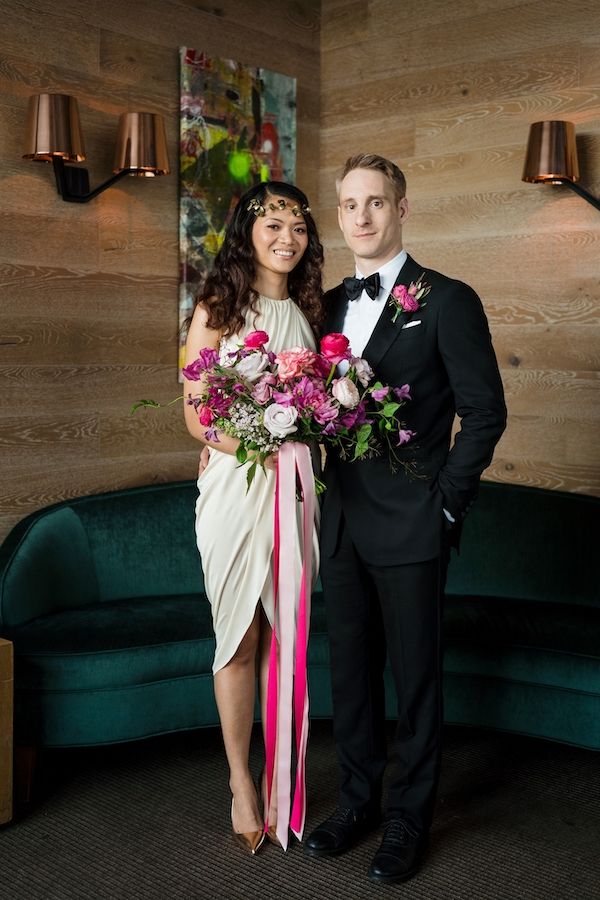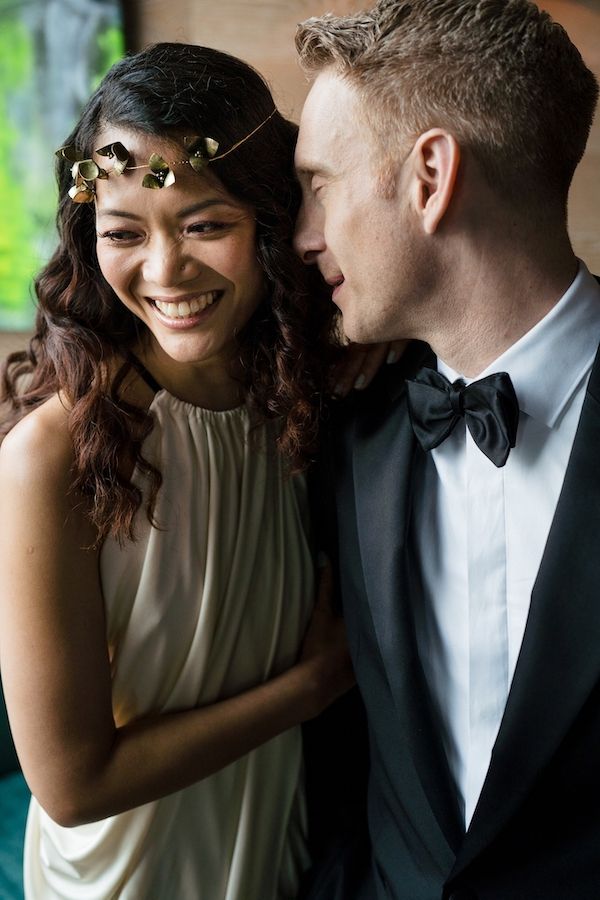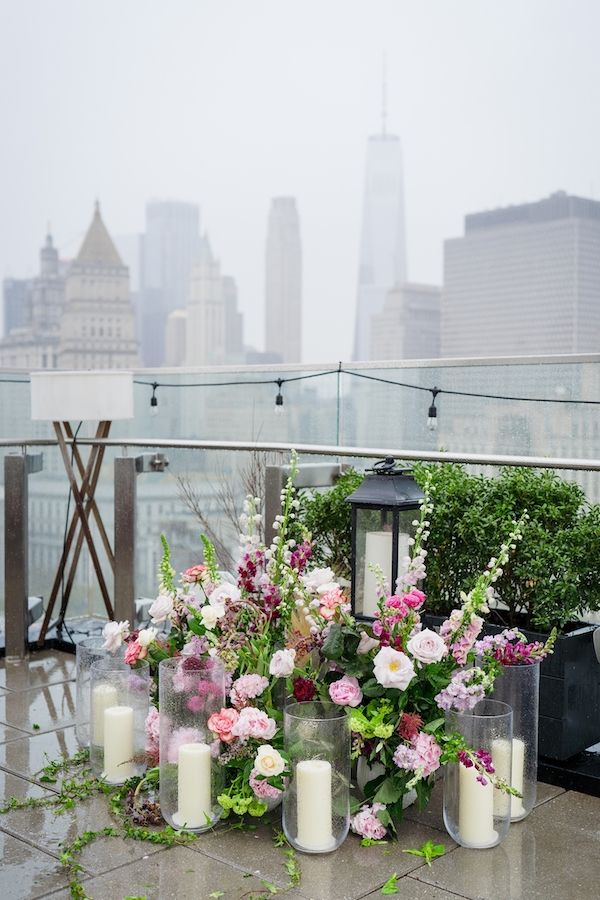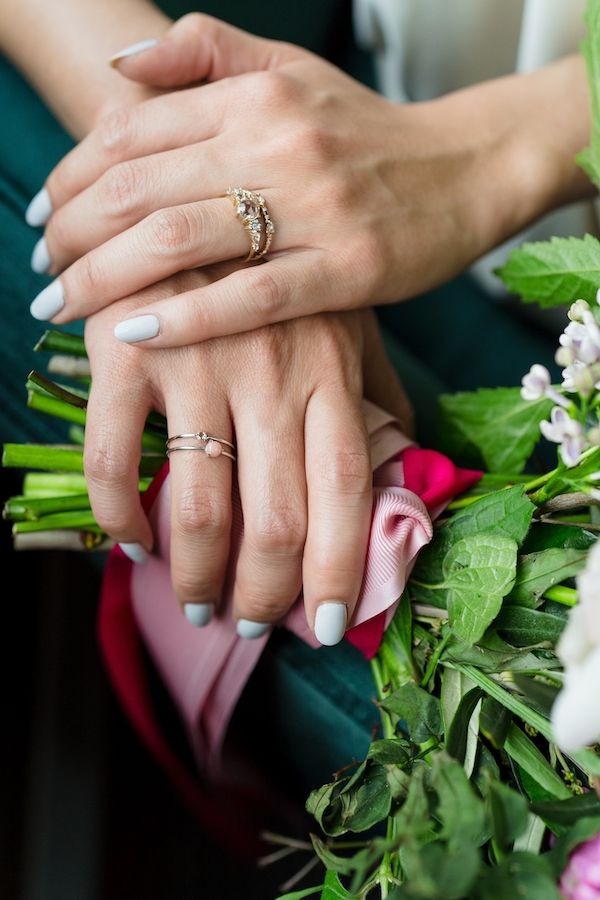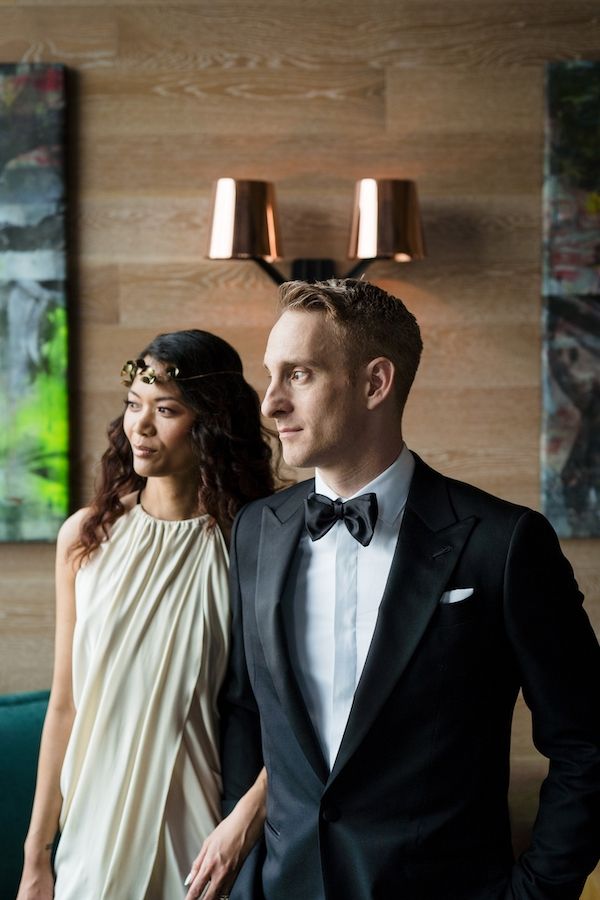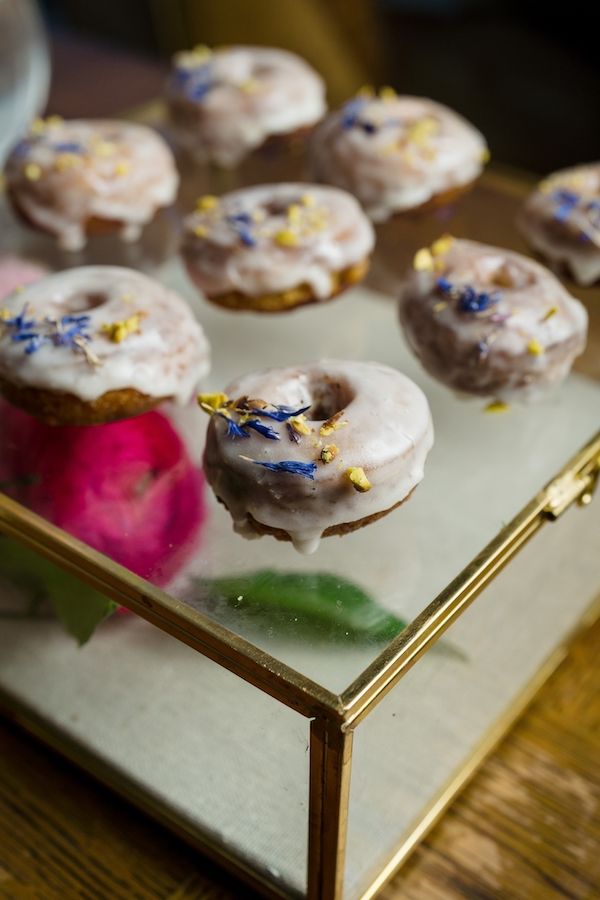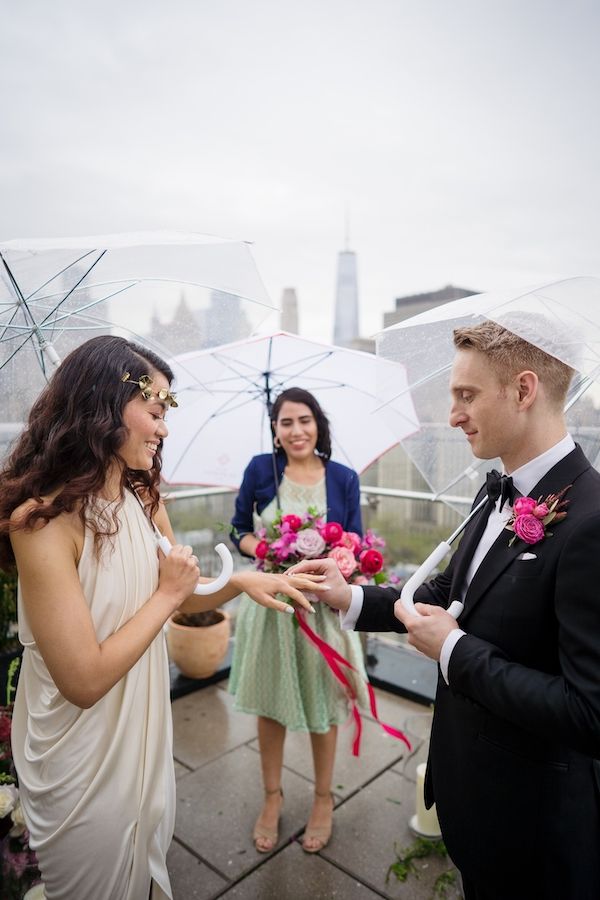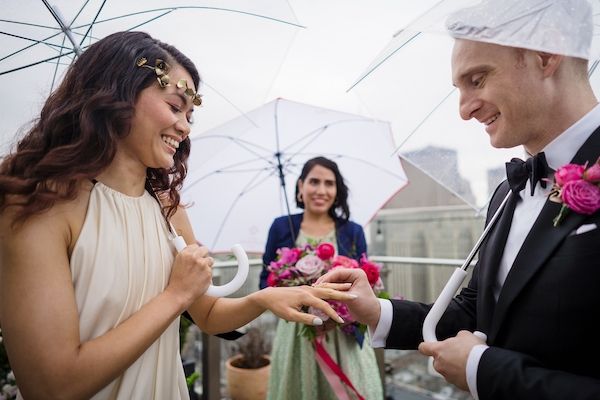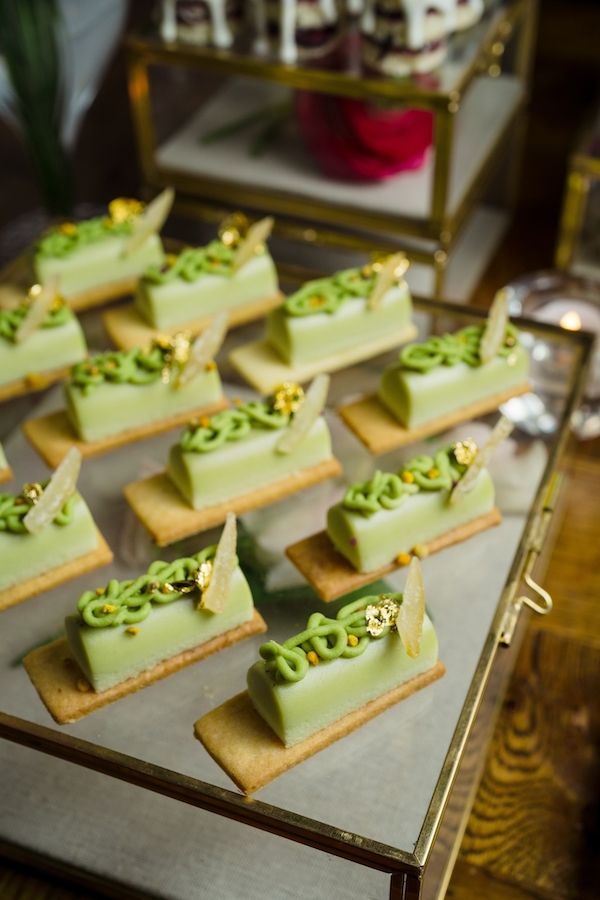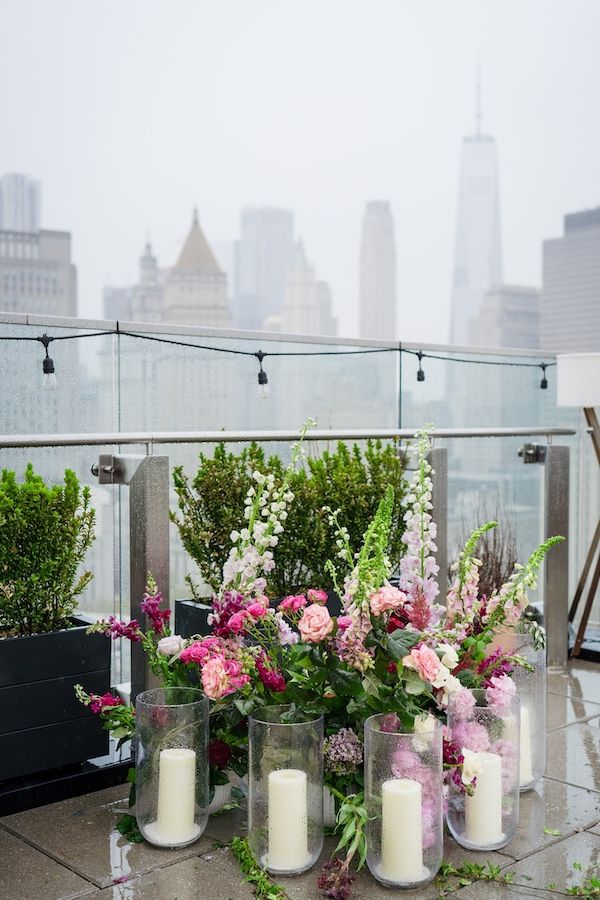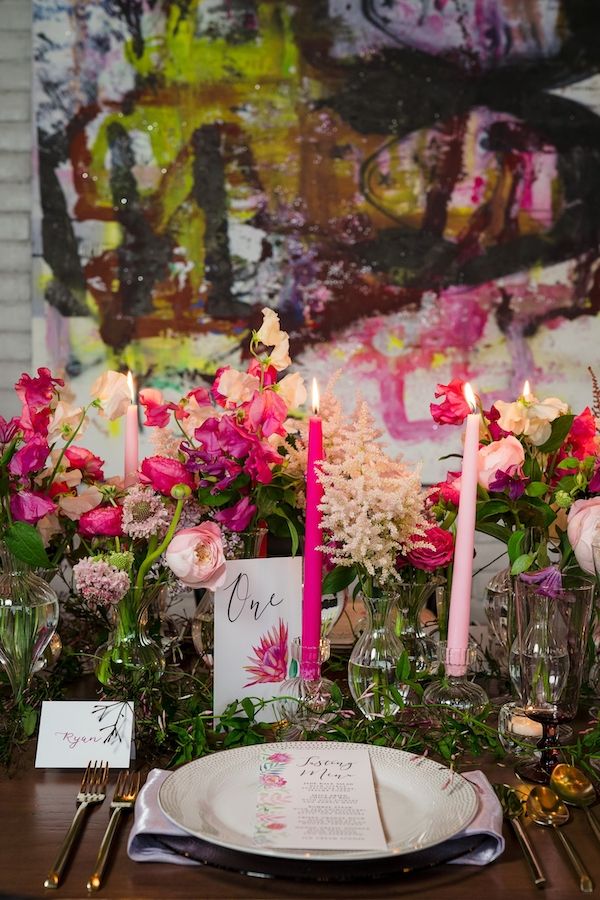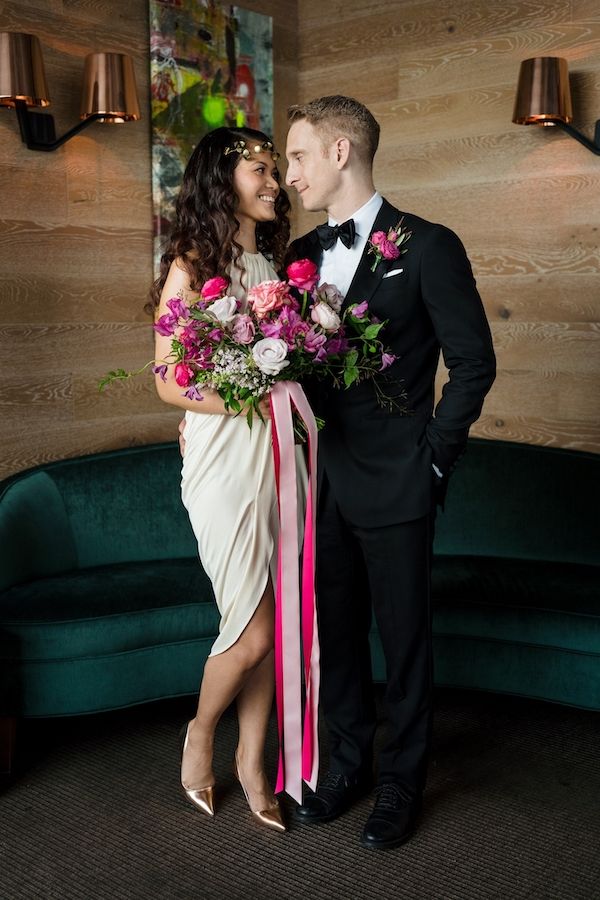 Leopard and Pear created a dessert table to elevate the look of the entire Wedding. It had a small hand painted cake with the same florals and gold leaf accents as well as mini desserts of varying sizes and flavors, all displayed on top of acrylic and gold jewelry boxes that were repurposes to create depth and of elegance.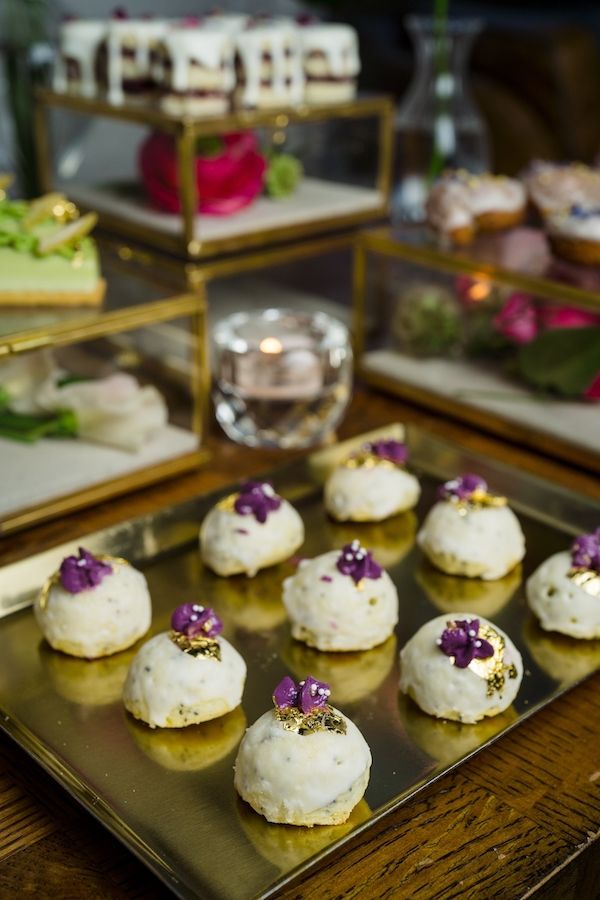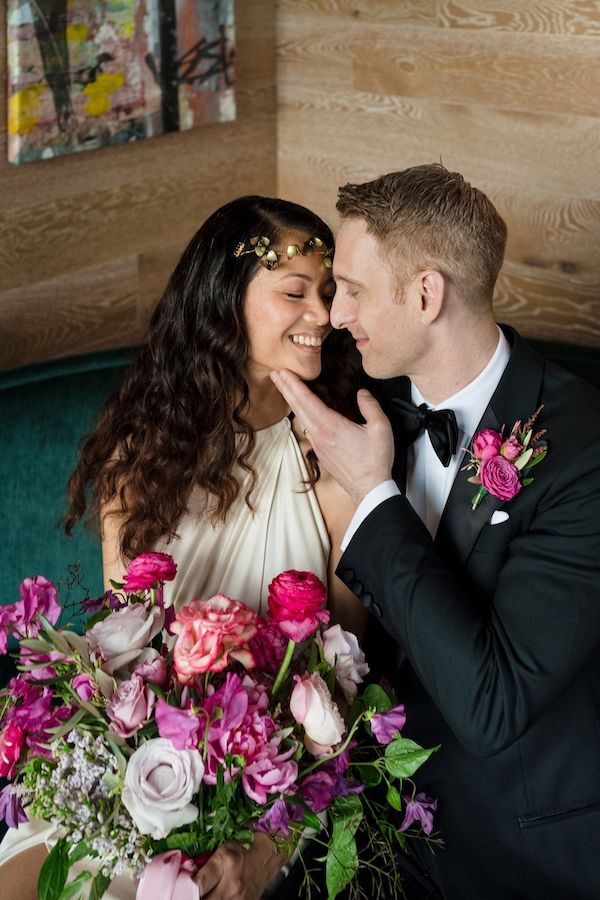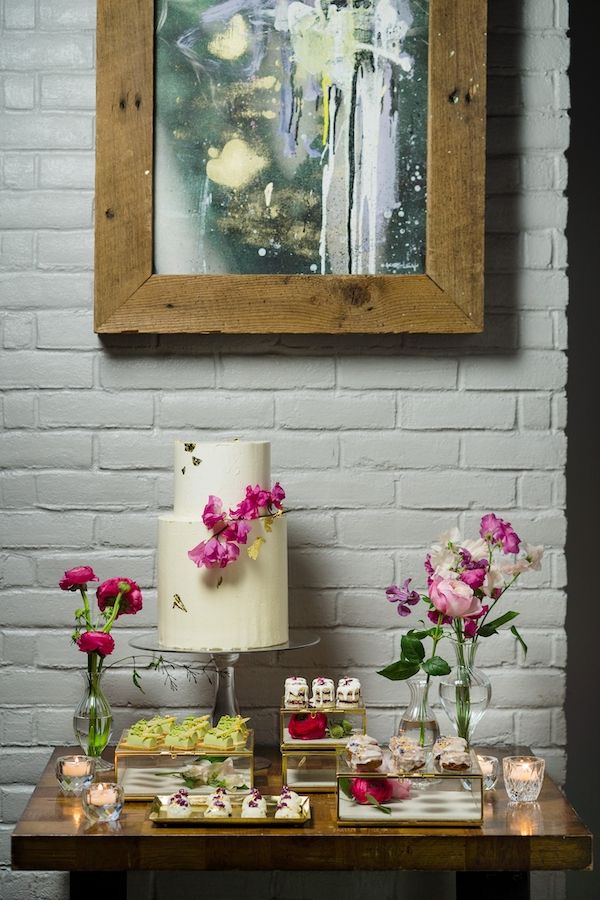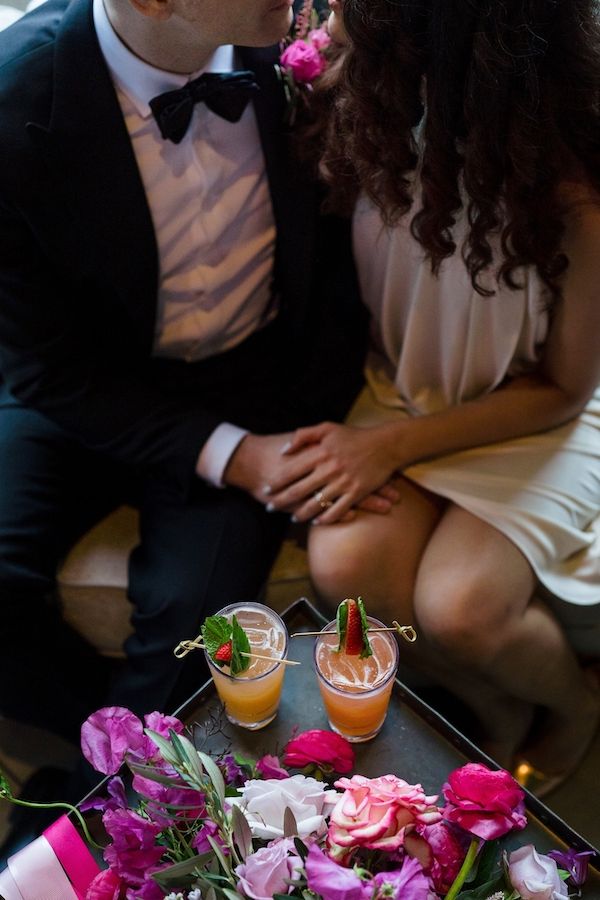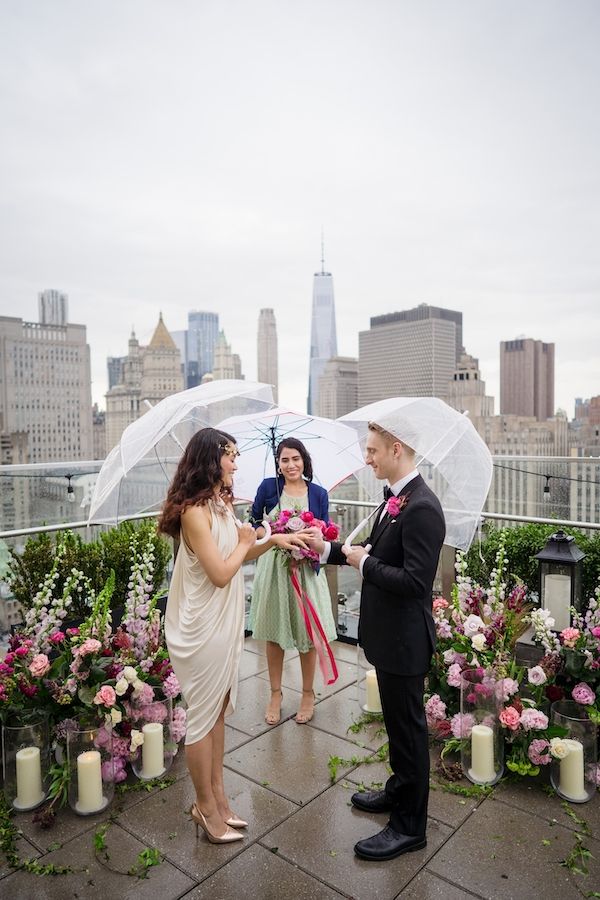 Additional highlights were the silk napkins that are draped underneath the plates for a "hint of sheen" and the gorgeous menus from Pineapple Street Designs that bring the strong floral inspiration into center focus.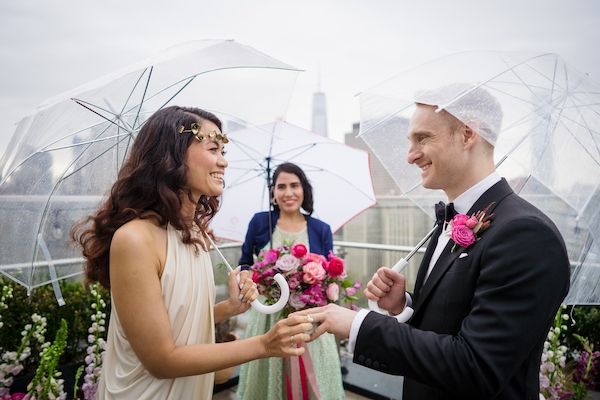 Fitting Fêtes is a member of our wedding vendor directory. Click here to see how to become a member.
Photography:
JC Lemon Photo
Design:
Fitting Fêtes
,
JC Lemon Photo
,
SB Beauty
Share This: