Captured in a hidden little location within the mountains of Tuscany, today's shoot features a sweet story filled of love. From the team, "It was this fairytale spot that allowed us to tell a different kind of story: for this shoot, we actually chose to focus on the mother-daughter relationship which, usually, is less explored than the classical bride and groom love."
Pure
Wedding Photography
snapped up all of the beauty on this day while event designer
Eleonora Voci
made sure that every detail was in place. A wedding bouquet, centerpiece, and floral ceremony install was designed by
Elena Mainoldi Floral
.
Just one look and you'll see that it was a sight worthy of all the heart eyes! As for the stationery suite from
Carlotta Sironi
? Well, let's just say — it was the perfect suite to set the tone for this beautiful day.
More from the team, "We took inspiration from the natural elements of this location, the magnificent waterfall that flows in this little canyon. The pale blue-grey color is the leitmotif that is consistent in every detail — from the dress of the daughter to the ribbon of the bouquet of the mother, from the stationery to the cake and the jewels."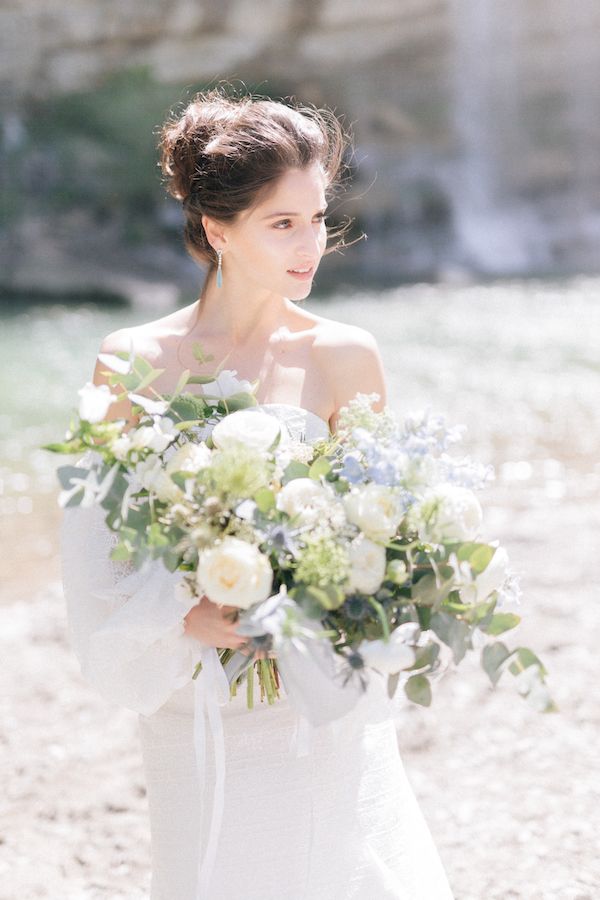 "The warm colors of the rocks inspired us to use brass and gold details in the chandeliers and in the mise-en-place."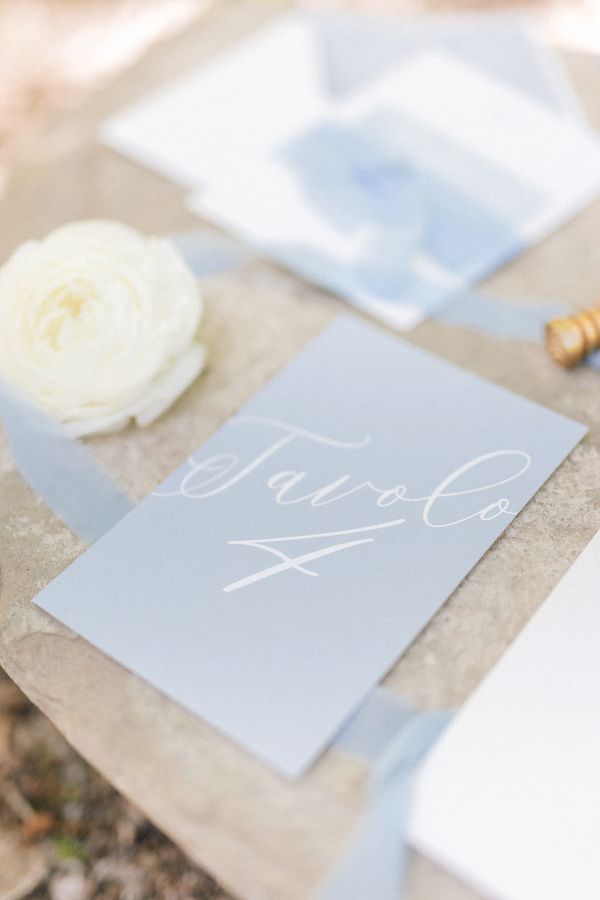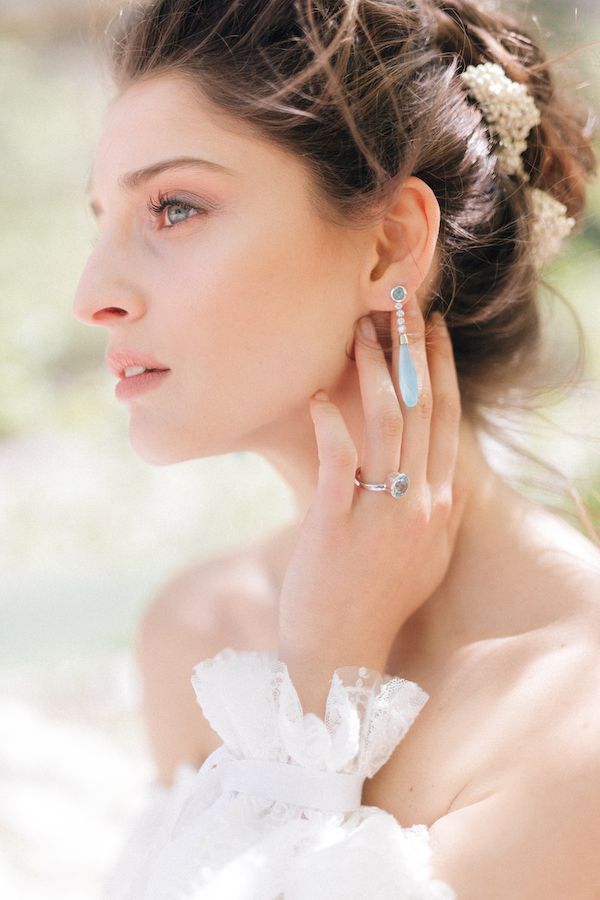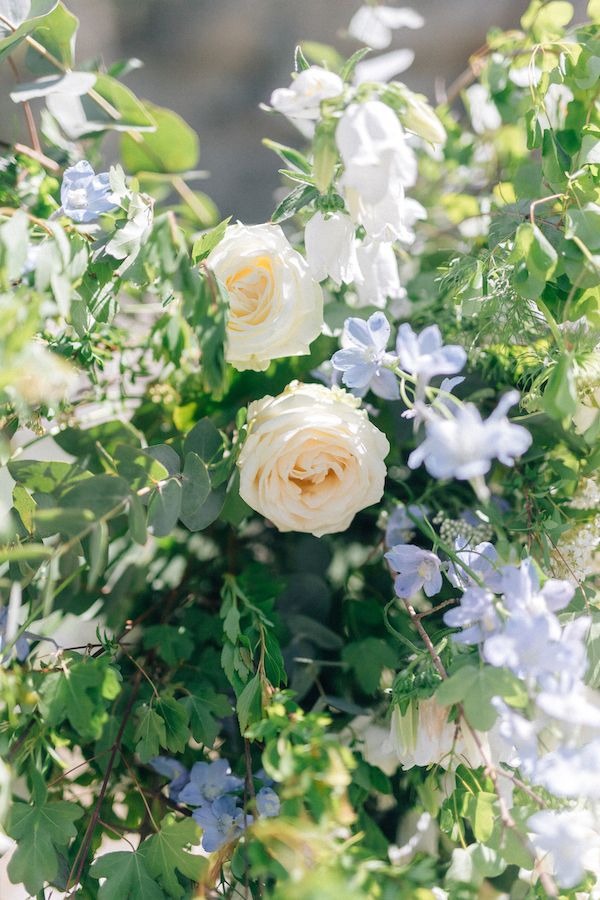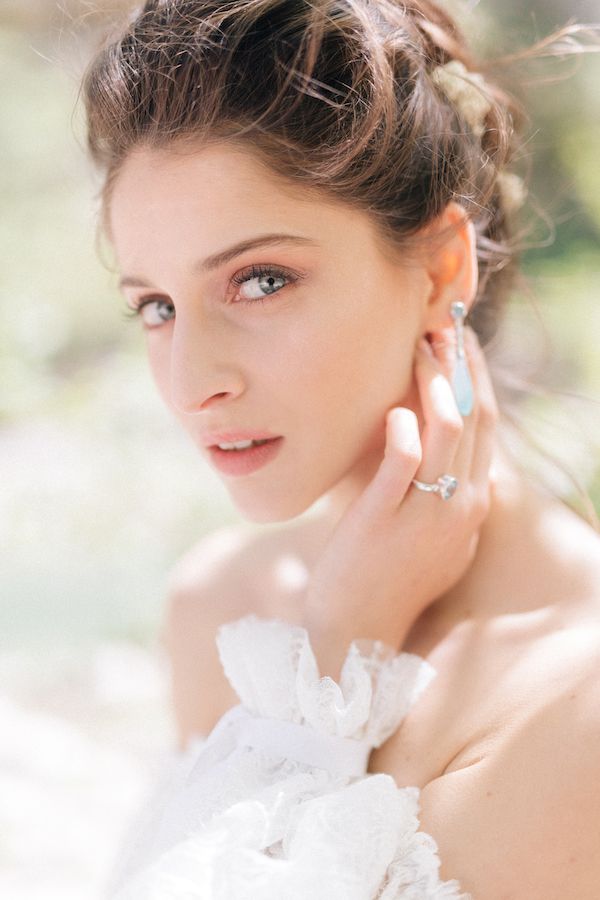 The selection of the flowers compositions reflects the wilderness of the area, with little pale blue delphiniums, the blue thistles and the white spiraea, with the romantic touch of white avalanche roses and buttercups."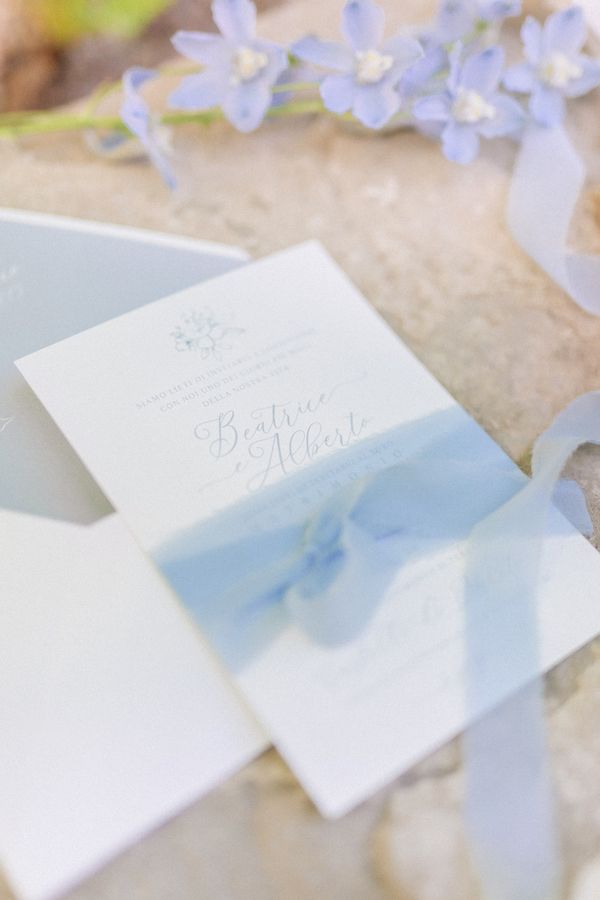 "We explicitly chose to use Italian in all the texts as the main language to better embrace the culture, imagining an Italian couple who may choose another side of Tuscany, which is not only rolling hills and cypress trees."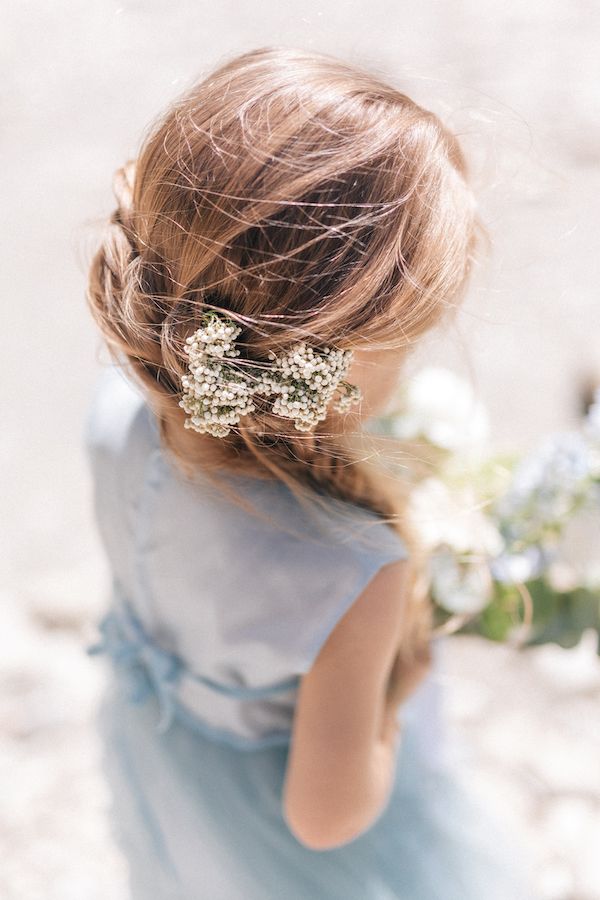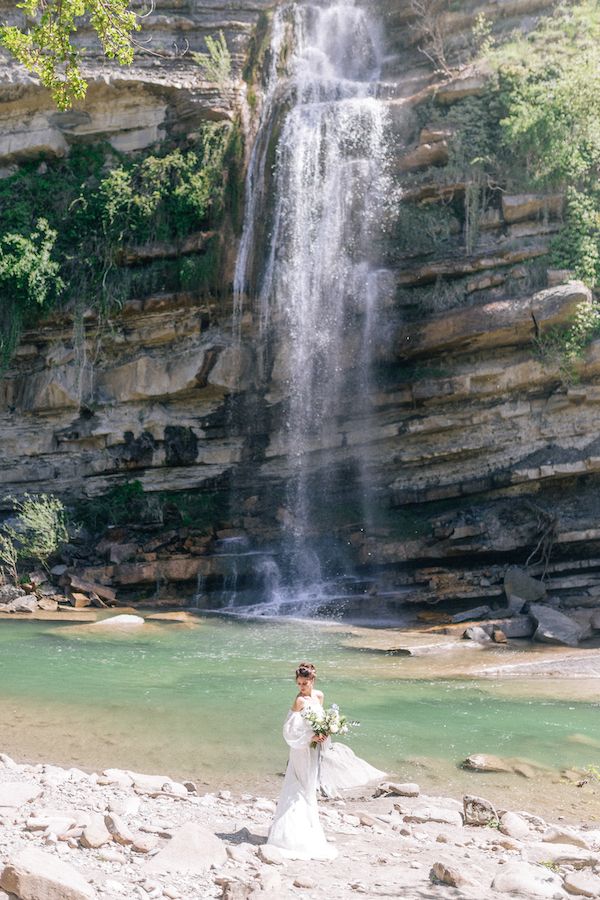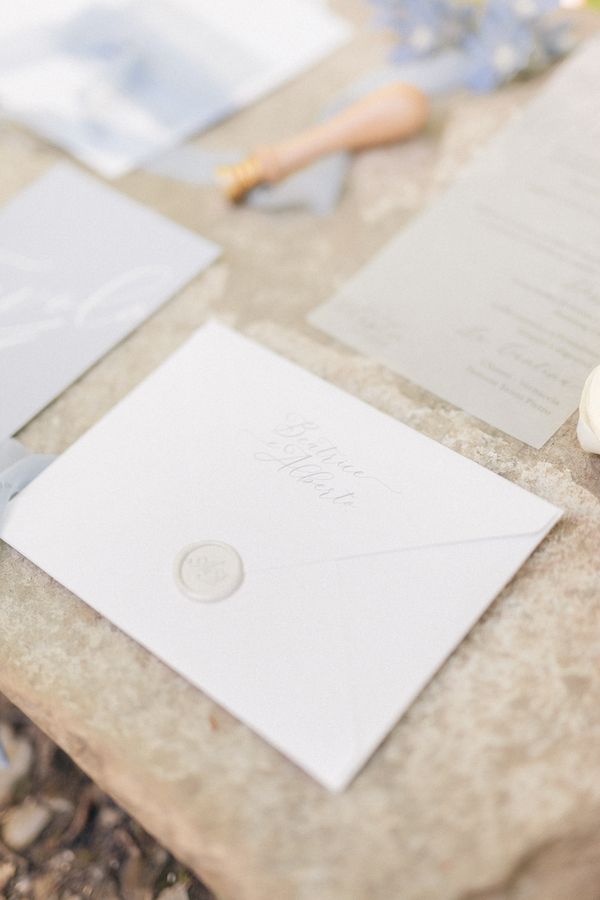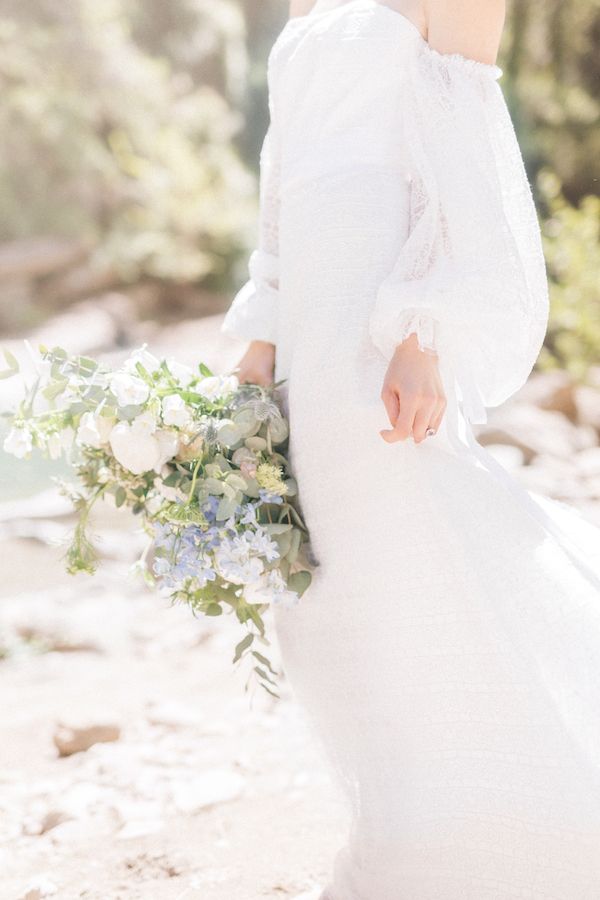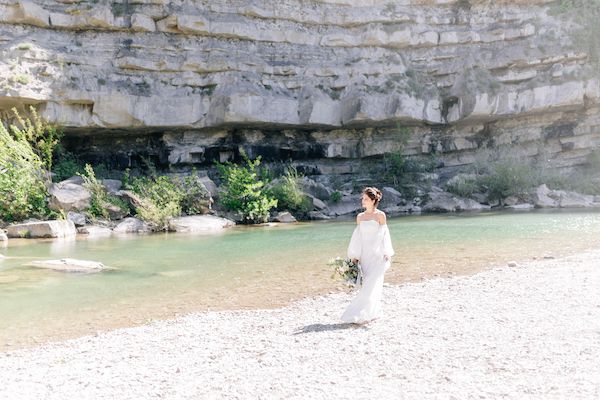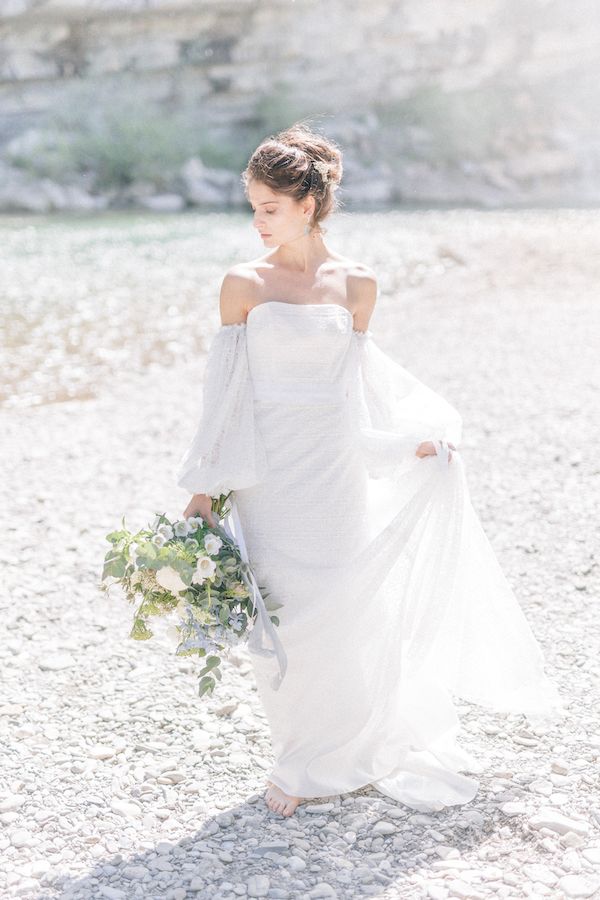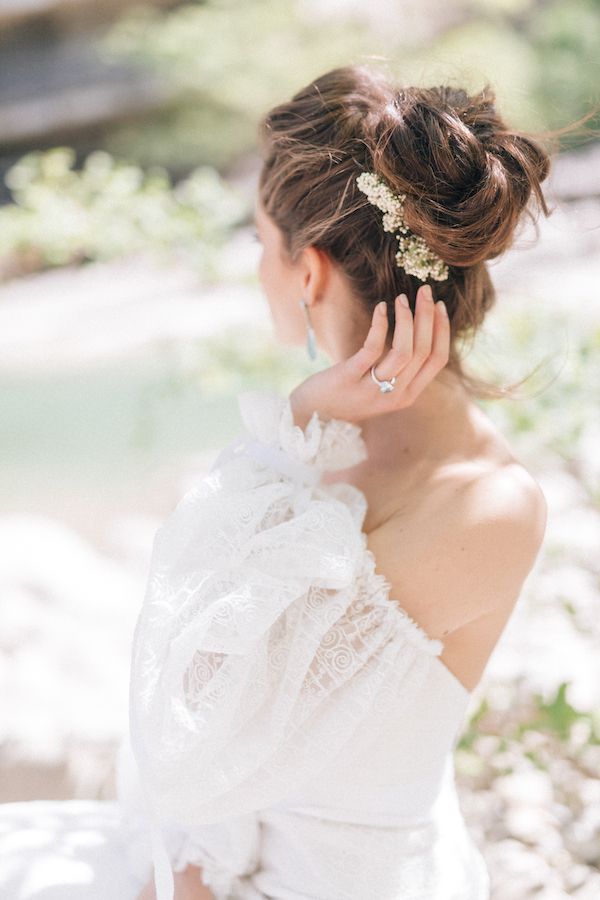 This two tier wedding cake designed by
Zucchero e Polvere Di Stelle
was so sophisticated with this copper foil finish, subtle marbling, and fresh floral thistle topper.
As for this waterfall? Let's all just stop and take a moment to pin. this. pretty!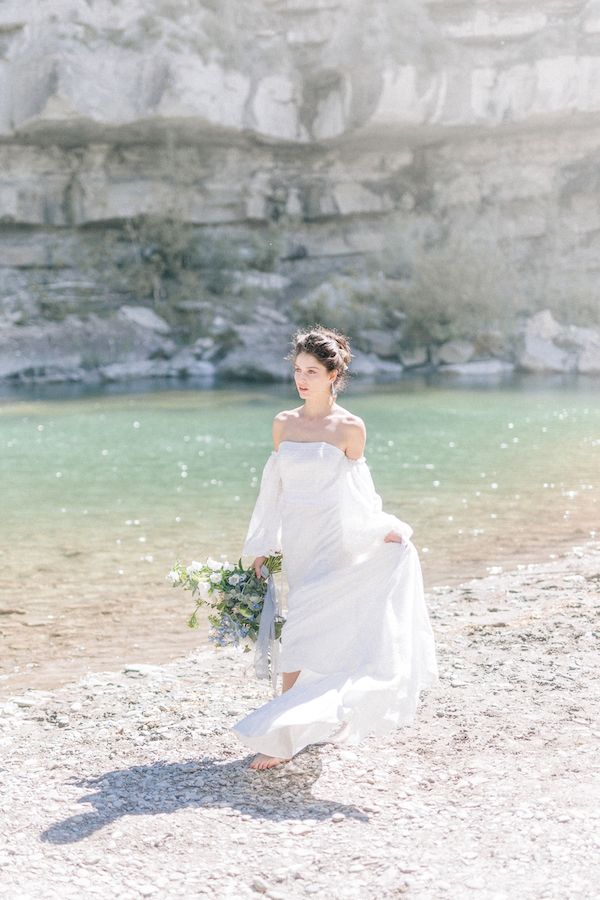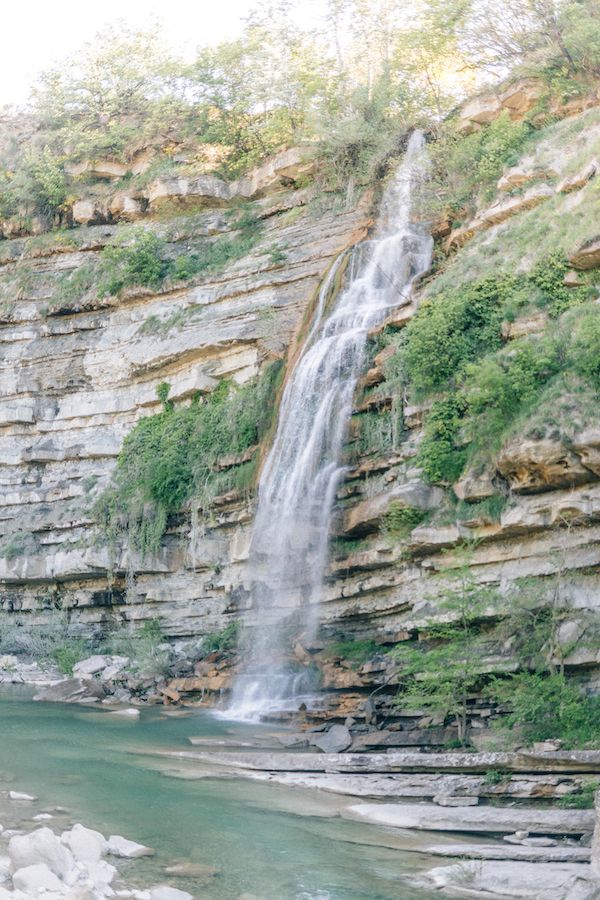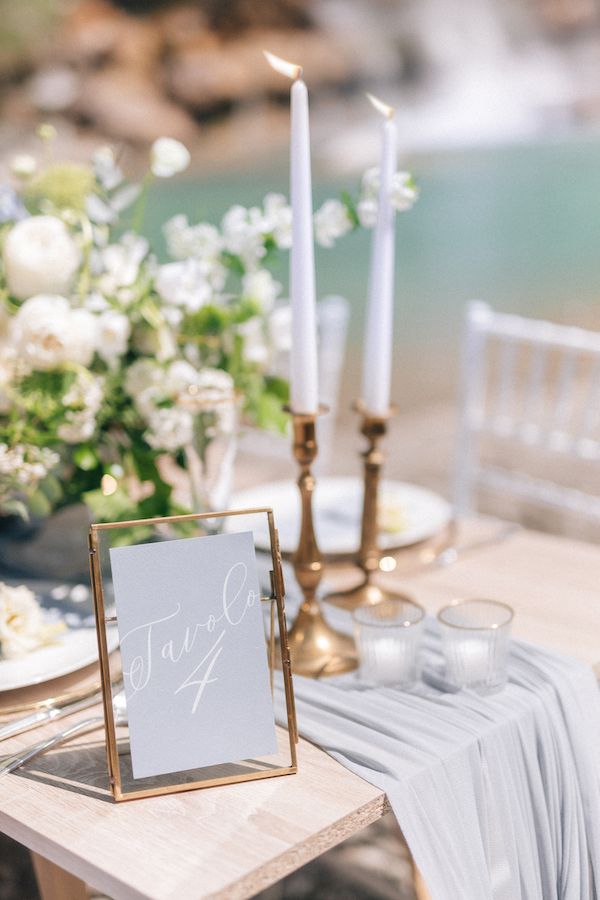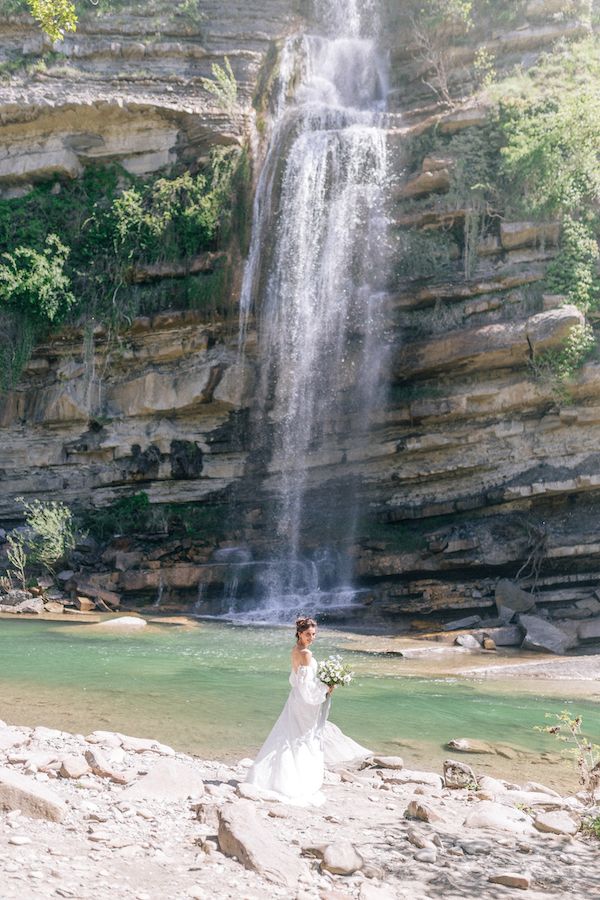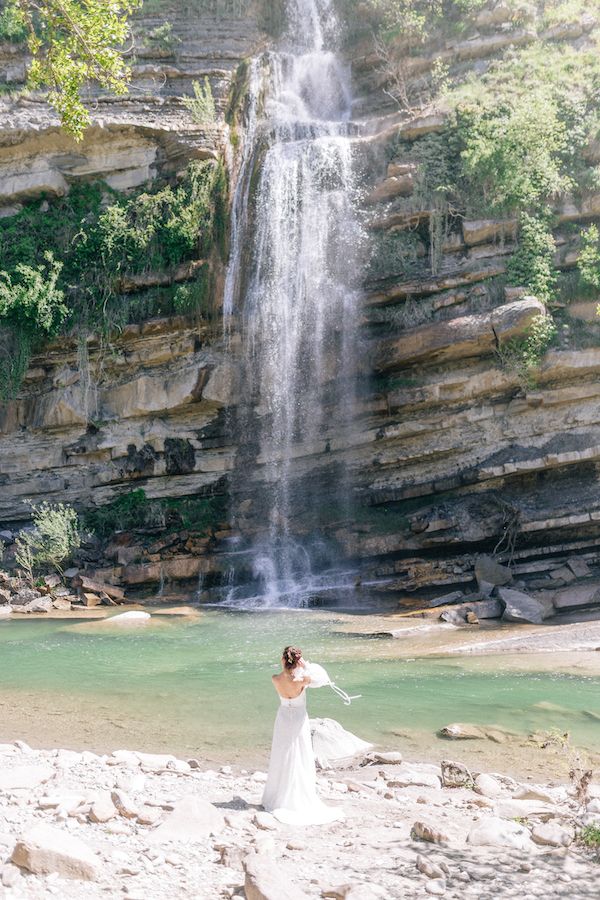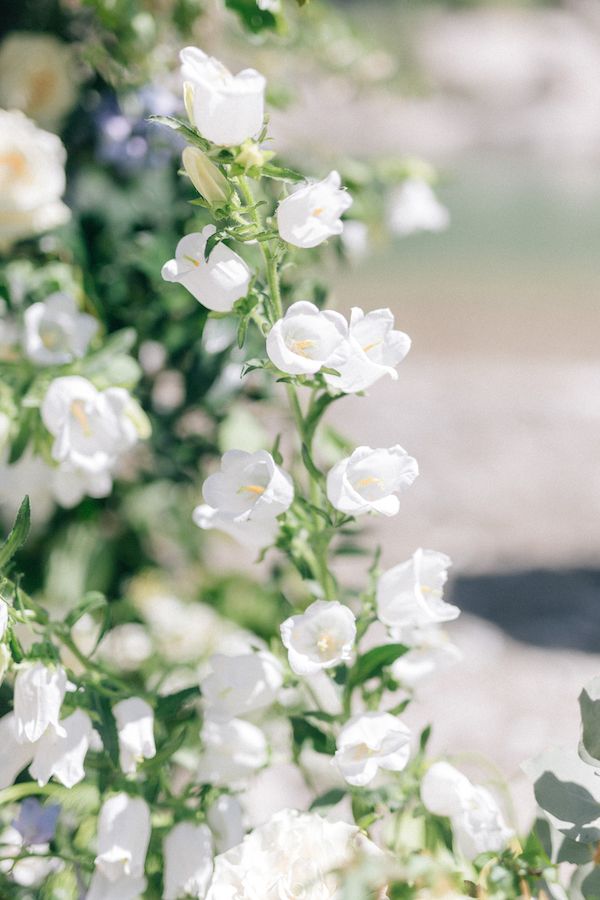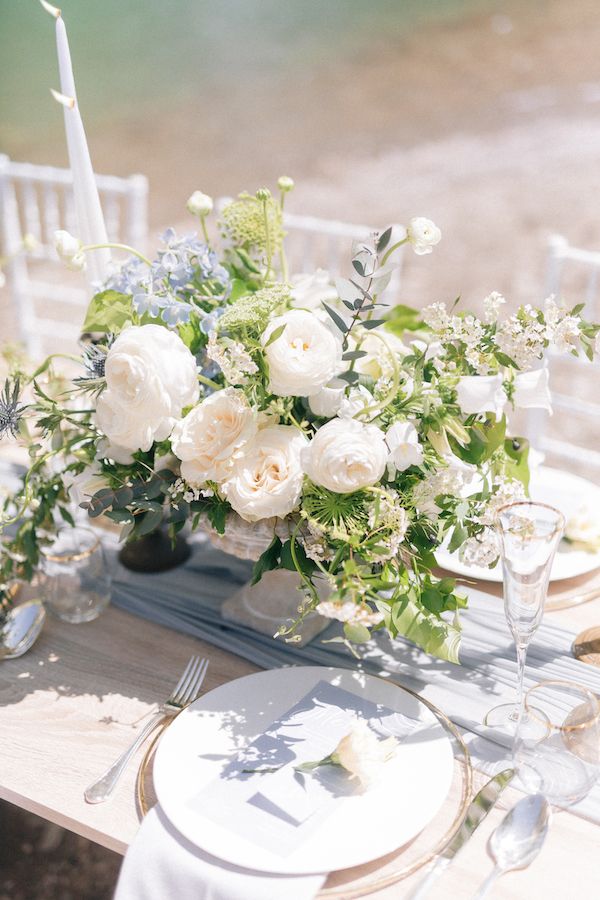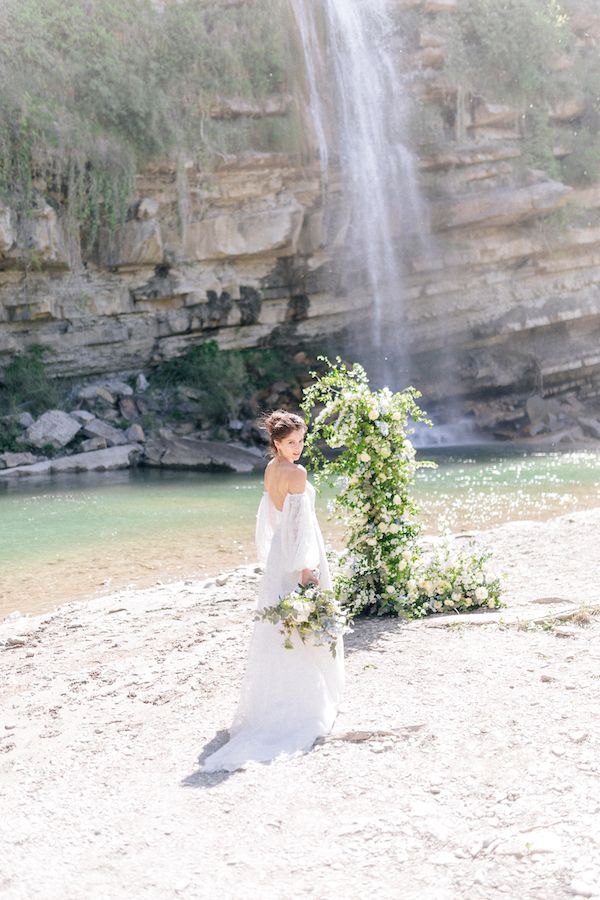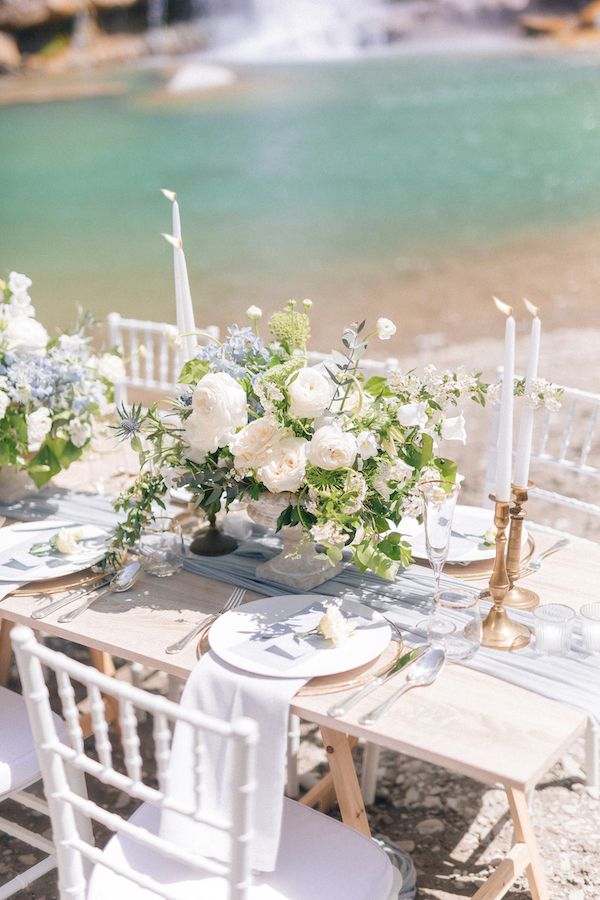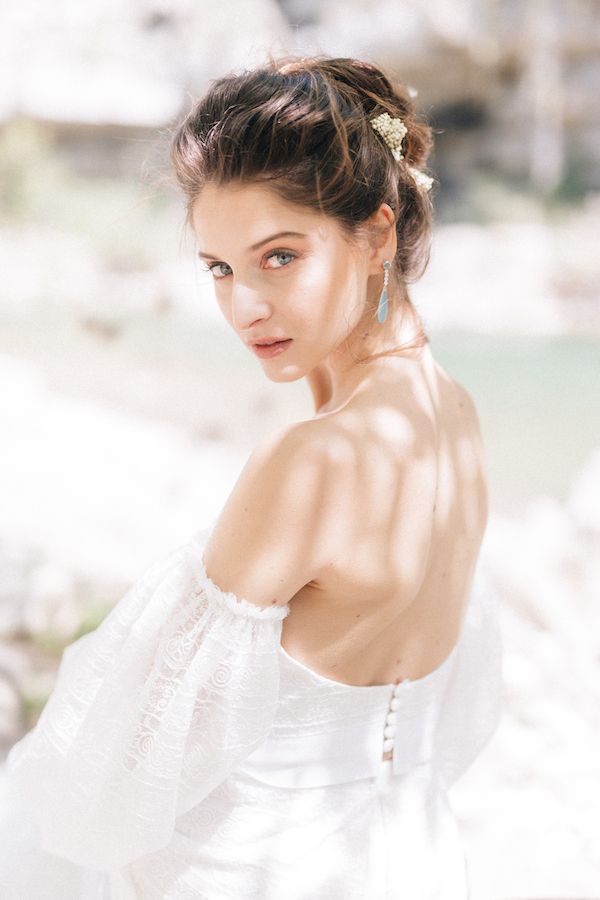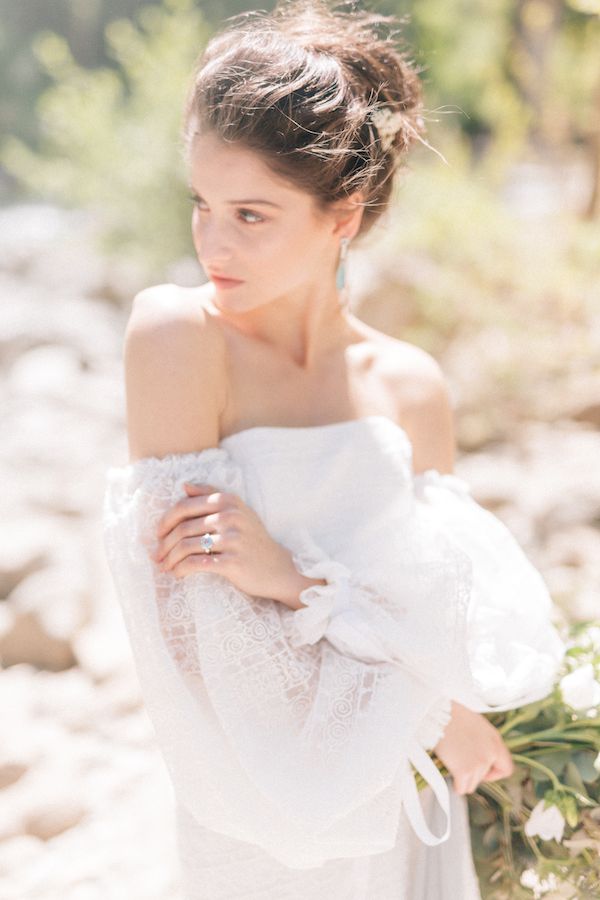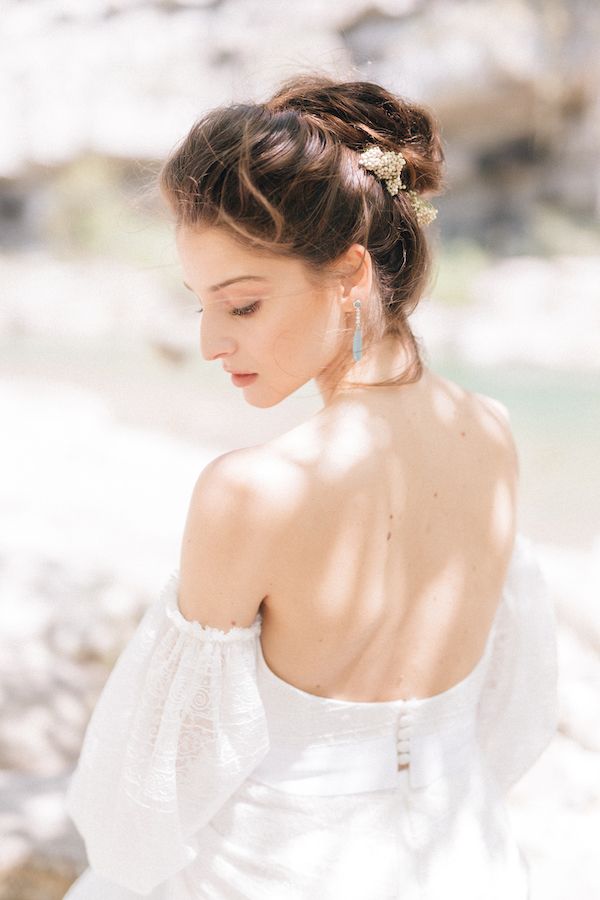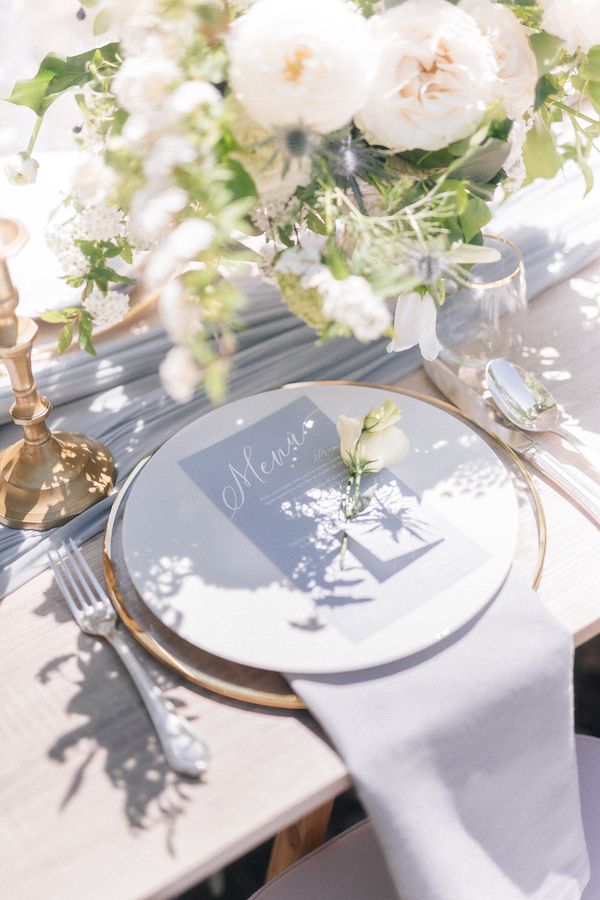 Wedding dress from Maura Brandino had bohemian inspired elements like these sleeves and the off the shoulder neckline.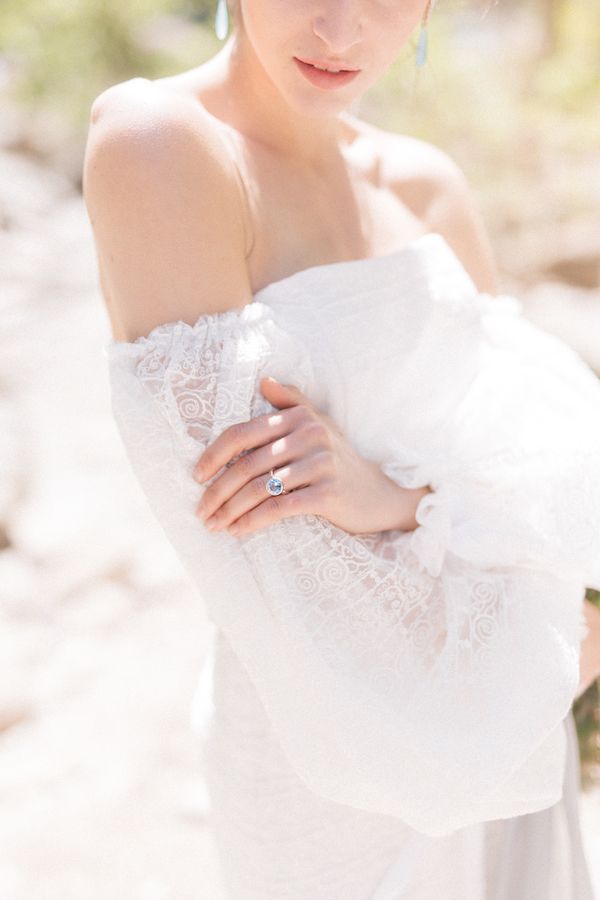 Pure Wedding Photography is a member of our wedding vendor directory. Click here to see how to become a member.
Photography:
Pure
Wedding Photography
Event Designer:
Eleonora Voci
Flower Designer:
Elena Mainoldi Floral
Stationery:
Carlotta Sironi
Wedding Cake:
Zucchero e Polvere Di Stelle
Videography:
Alte Vedute
Model:
Ilaria Palma
MUA:
Suely Menichetti
Wedding Dress:
Maura Brandino
Jewels:
White & Gold
Rentals:
Gran galà
Share This: