Thank you
Facebook Marketplace
for sponsoring this post. There's something for everyone!
Recently, we had the chance to design and style our very own donut bar. And oh. my. goodness! What a fun time we had. Perfect for bridal showers, wedding favors, and beyond - there's nothing we're not loving about this sweet, interactive party idea.
And so naturally, when it came time to host a recent bridal shower for a dear friend of ours, we instantly thought of this creative DIY idea. Right off the bat, we found a huge array of donut related items online. Donut walls, donut napkins, donut-themed decor. But, you guys. the prices were super crazy, over-the-top ridiculous. So much so that we started to wonder if there was a way to create a donut bar for less money.
It got us thinking, could we put together our own donut bar with items from
Facebook Marketplace
? We had purchased items from
Facebook Marketplace
in the past, and we had always been so impressed by the affordability of everything. So off we went to do a quick search in our area. And voila!
A recent bride had posted her cute little donut bar sign and over 200 take home bags perfectly sized for donuts. Jackpot! And all for just $35. Whoa, what a deal. So, we sent off a quick message letting her know that we absolutely wanted the sign and the take home bags, set a date and time, and the rest is history.
We scored these items for a fraction of the cost we would have paid on other online shops. And the result? A super easy bridal shower favor that had our friends talking for days!
Plus, did we mention how easy this setup was? Styling this bar was a total cinch thanks to these super cute finds from
Facebook Marketplace
. To help further set the scene, we headed to our local grocery store where we picked up donuts and fresh flowers.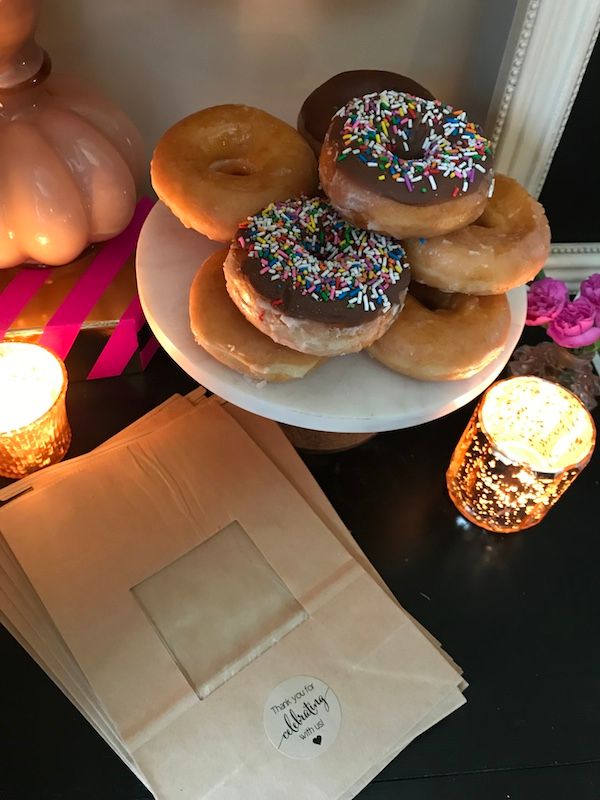 Haven't yet shopped on
Facebook Marketplace
? If that's the case, then you guys are seriously missing out. Facebook Marketplace is not only a super simple and convenient way to discover and buy items in your area, but they also allow you to sell items as well.
Such an awesome way for couples (or hostesses like ourselves) to earn some of their money back after the wedding and/or party is over. From furniture to fashion, all the way to decor and gifts, Facebook Marketplace makes it easy to turn your items into cash while also making room for something new.
To sell your items, simply snap a photo (or two), write a brief description, and name your price. To shop, simply head over to
Facebook Marketplace
, set your location, and browse by keyword! Trust us, you will not be disappointed!
Share This: