If you've ever wondered what paradise looks like — look no further. Especially if you're smitten with Southern California, all things boho, and vintage photo booth campers.
Yes, vintage photo booth campers, you guys! It's a scene we wish we could hop into and stay awhile all thanks to these beautiful florals from
Bloomie Creations
, macrame details from
OxAndNag
, calligraphy by
TSE Calligraphy
, and a creative cake from
Nini Pop
.
From the photographer,
Amber Linn
of
Wild + Free Photo Booth Camper
: "this shoot was actually inspired by the newest purchase of our, Vintage 1963 Santa Fe Travel Trailer which we have converted into a photo booth."
About the camper from
Wild & Free Photo Booth Camper
, "we still use it to camp and it's the cutest thing, turn key ready and the perfect tiffany blue! And since we live in La Quinta, California, we chose that as our perfect location nestled in the cove of the San Jacinot Mountains."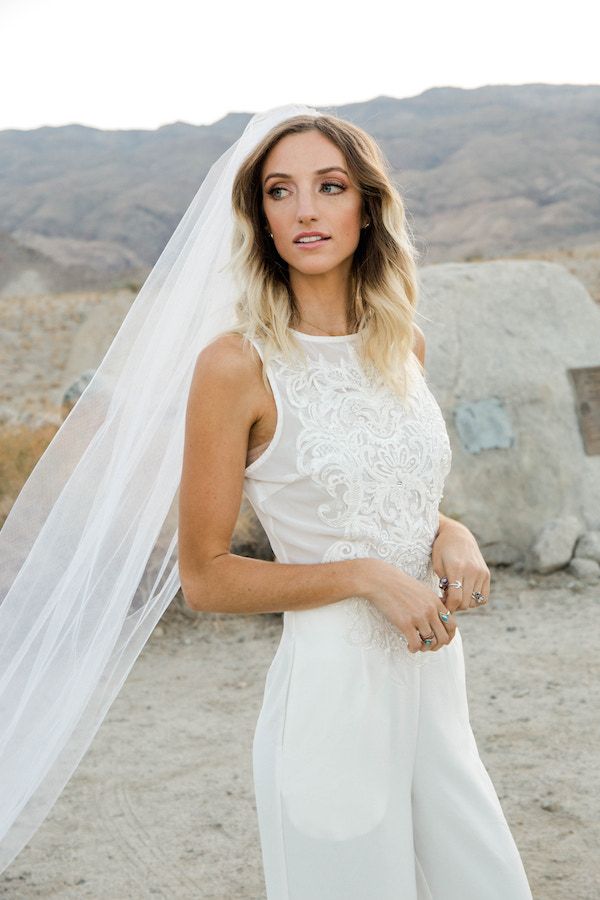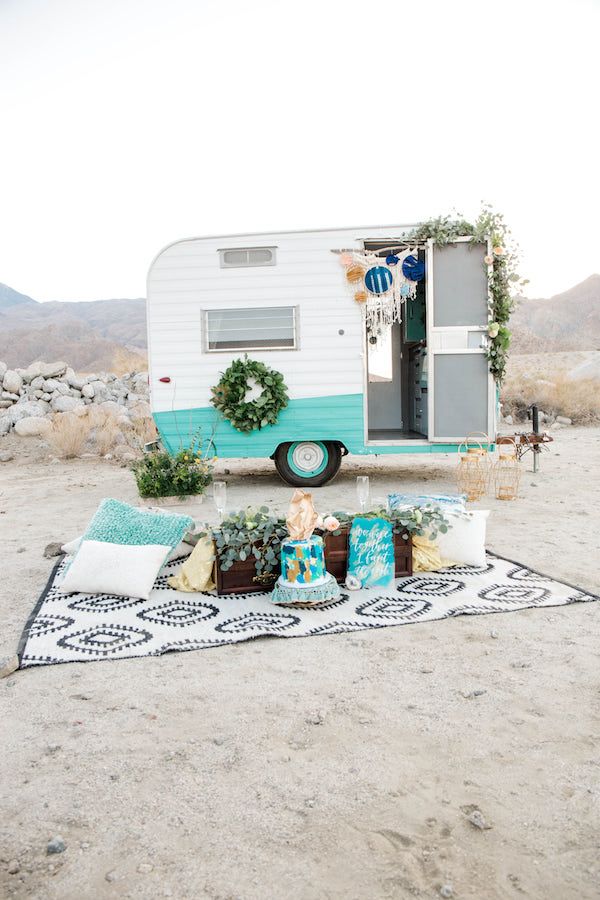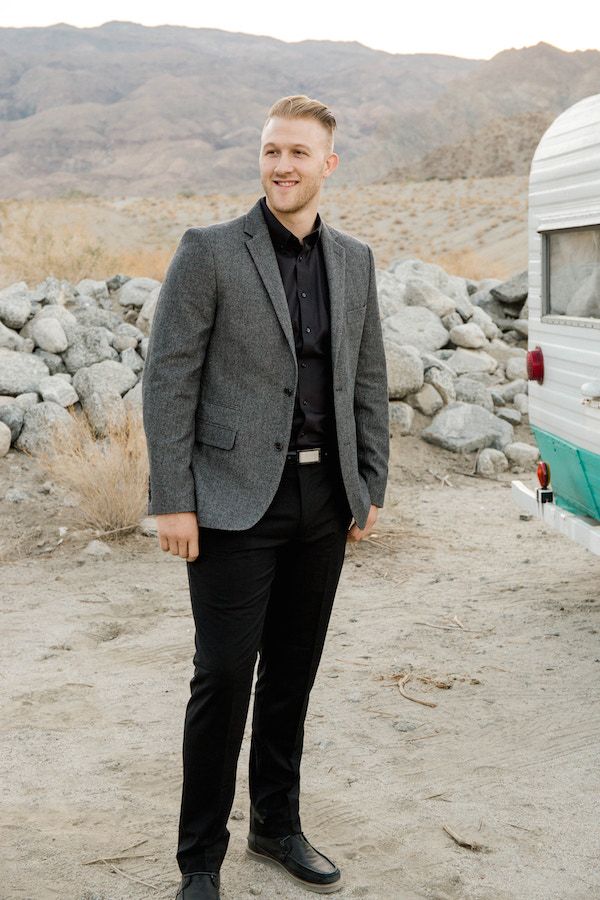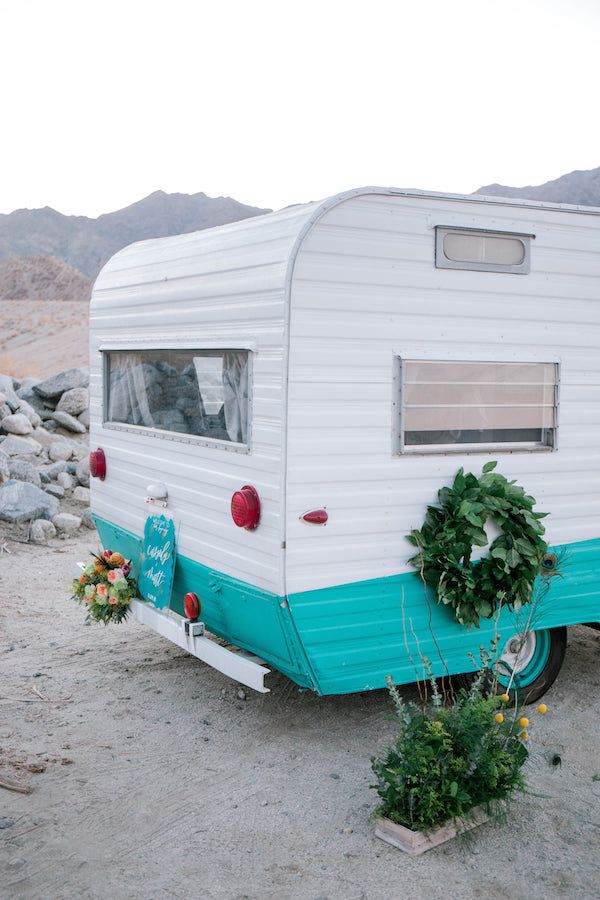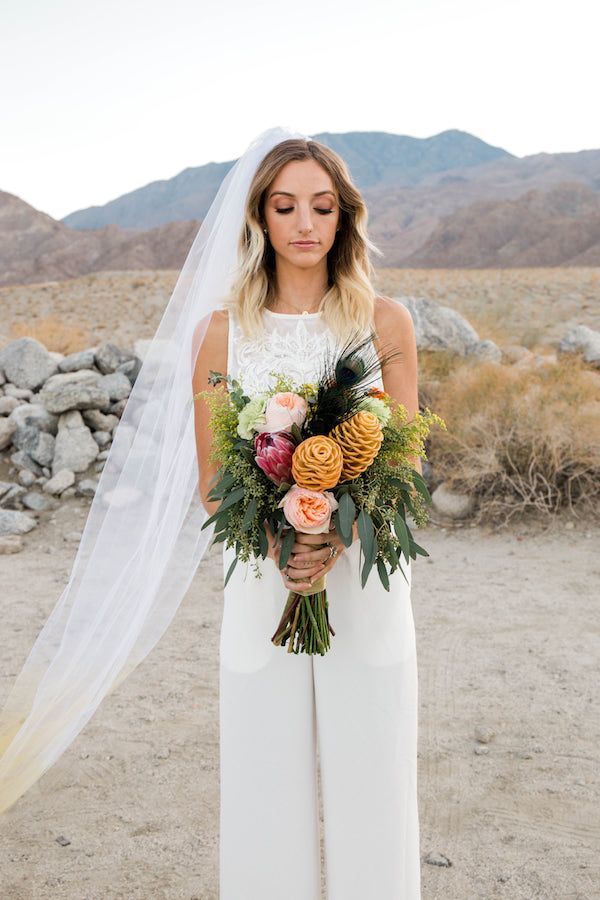 This stunningly simple veil is from Over the Moon Bridal. Definitely completes this bridal jumpsuit look.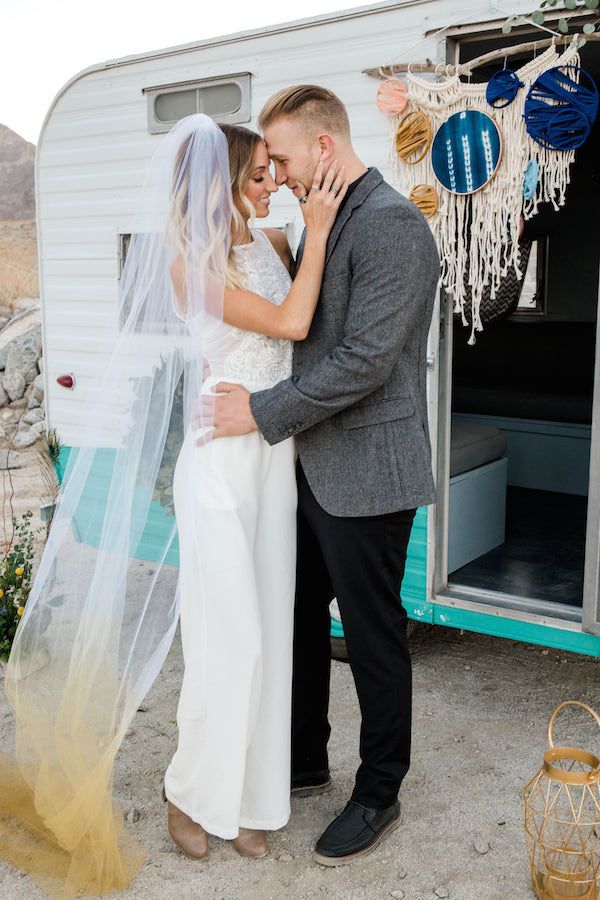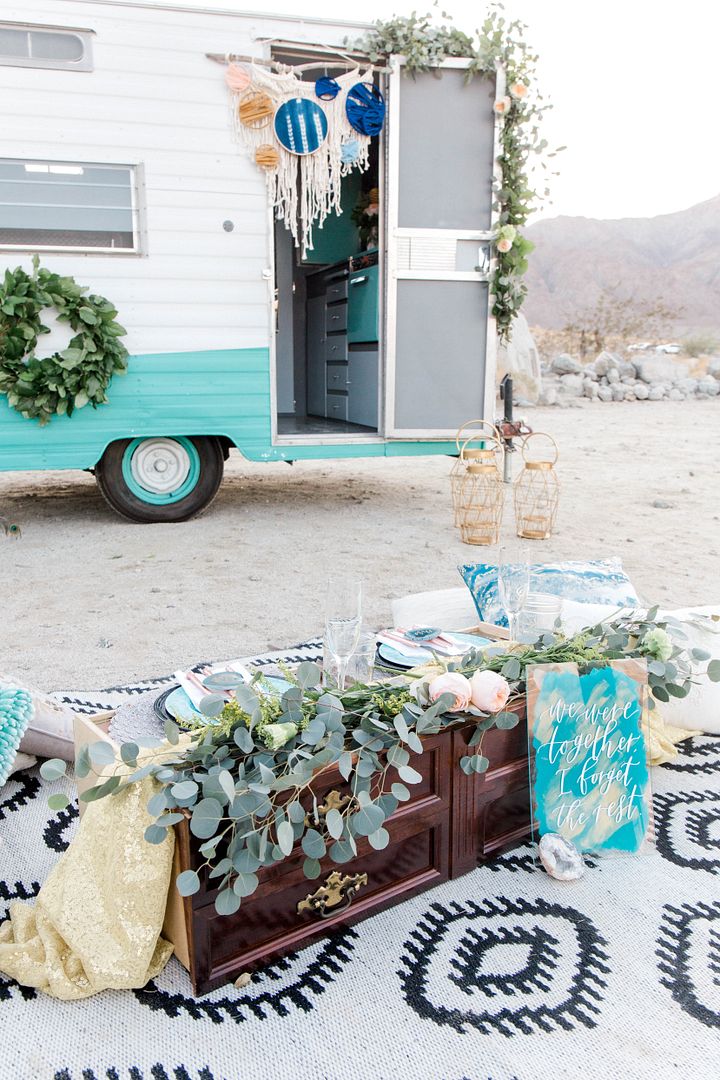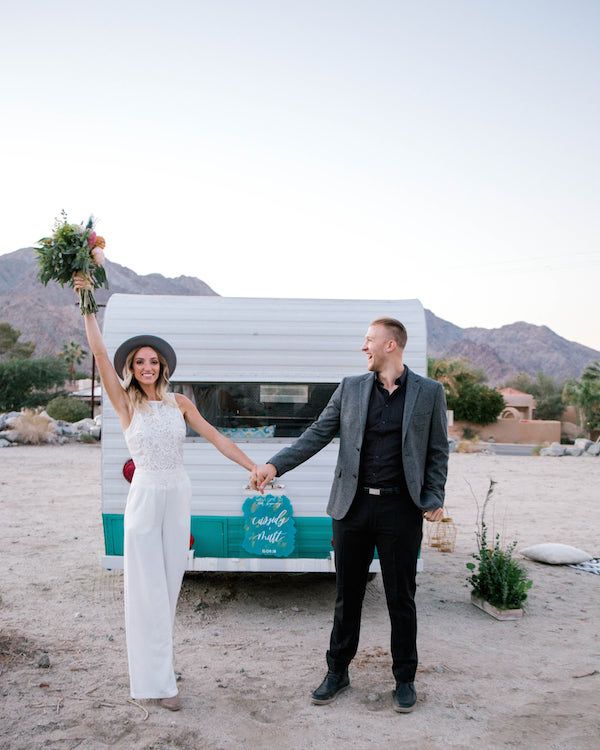 Creative boho patterns fill this scene with bright pops of color and a view of the mountain range that can only be described as "gorgeous!"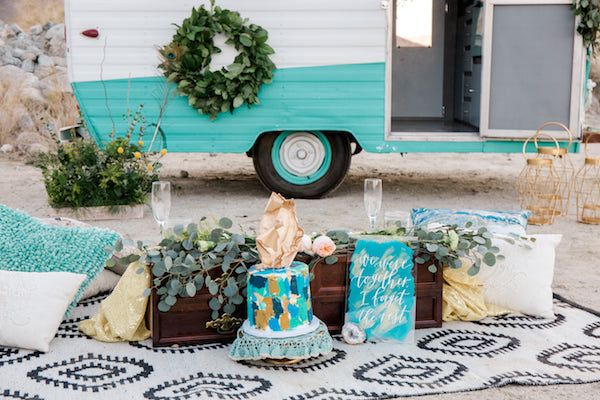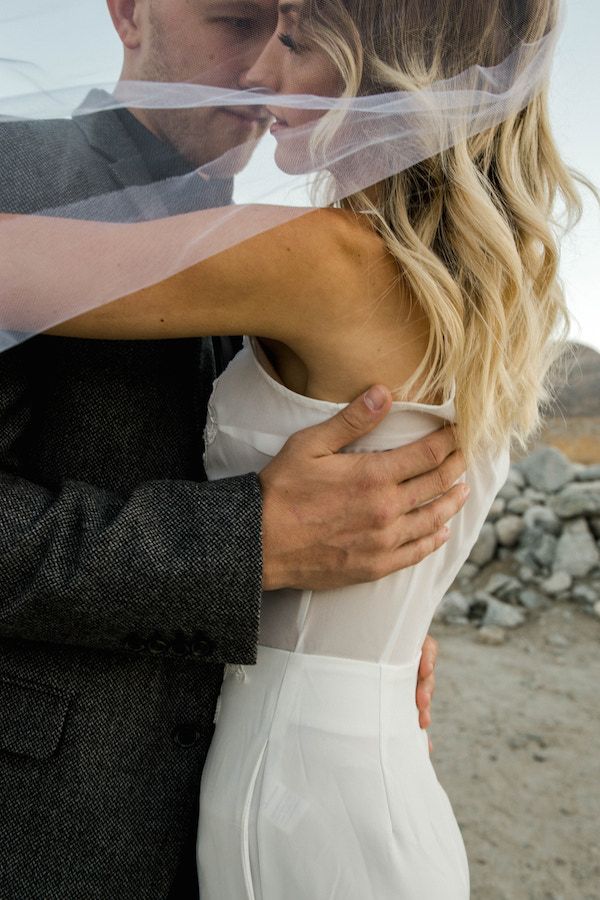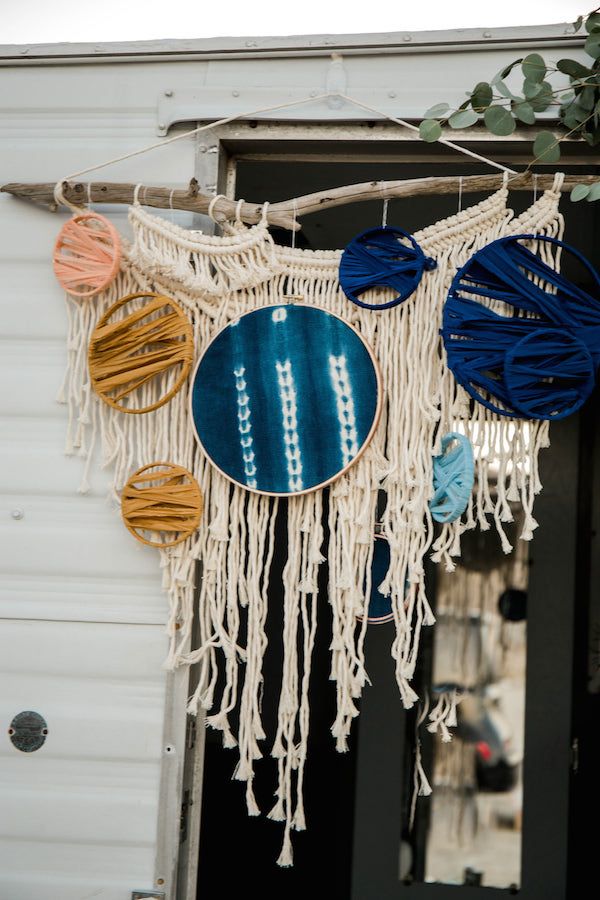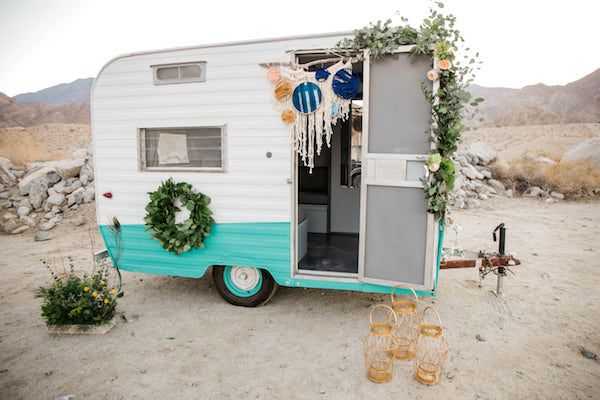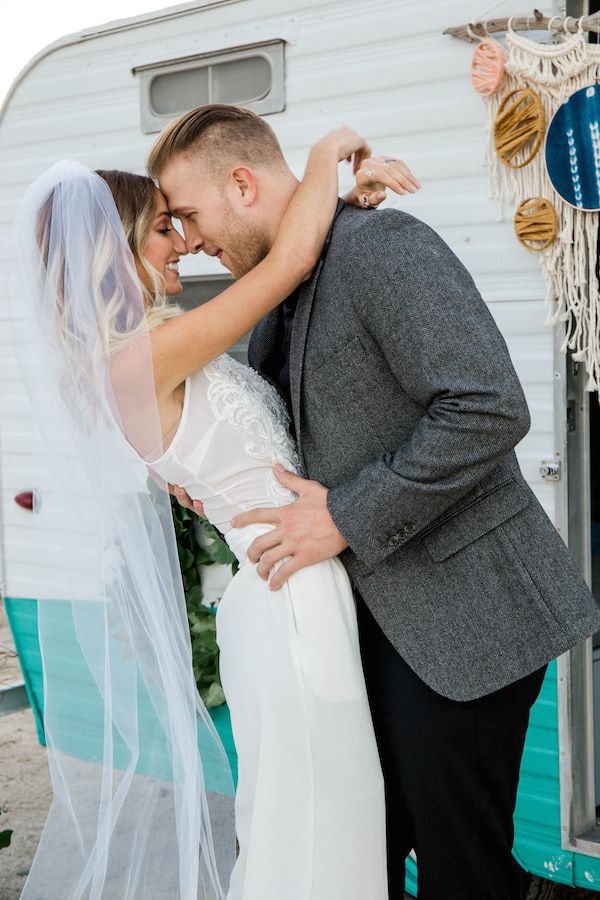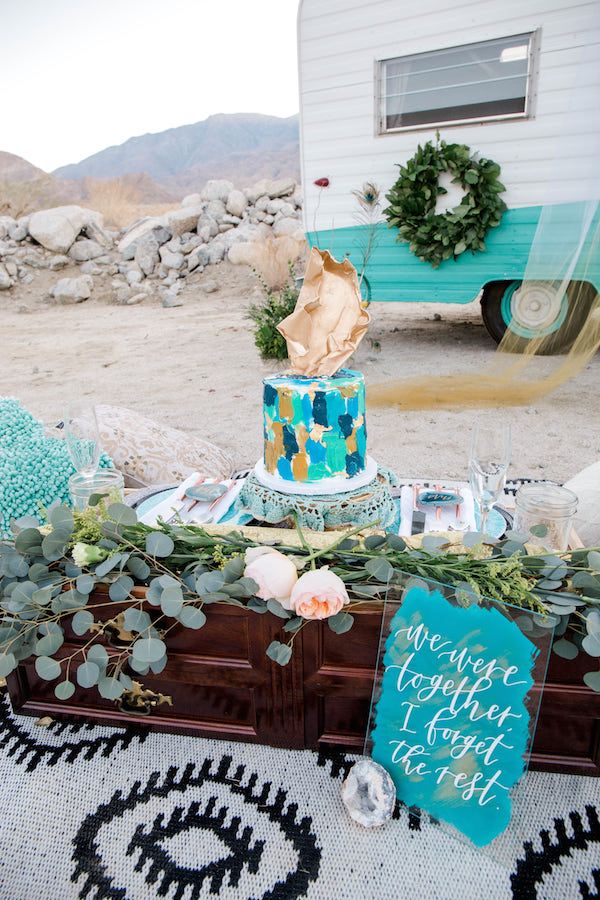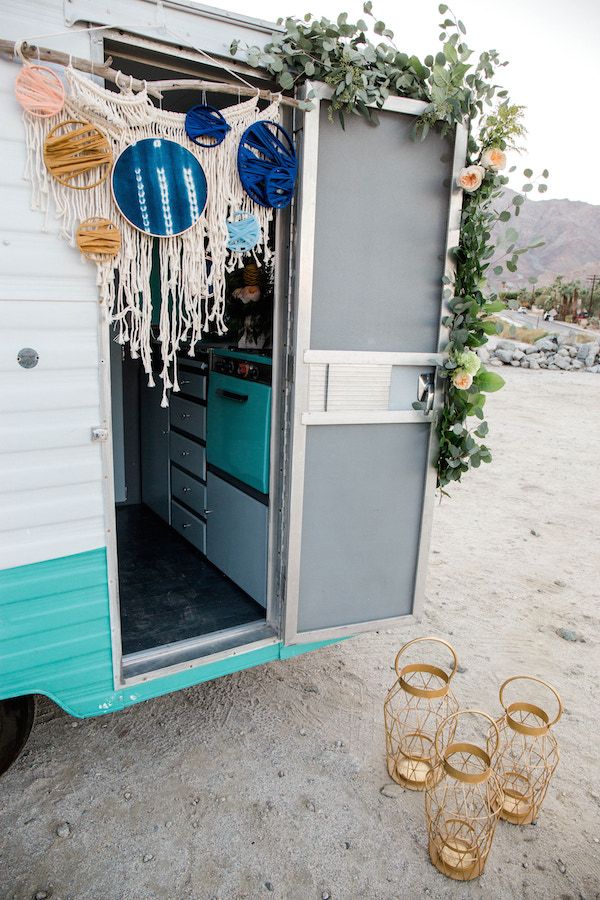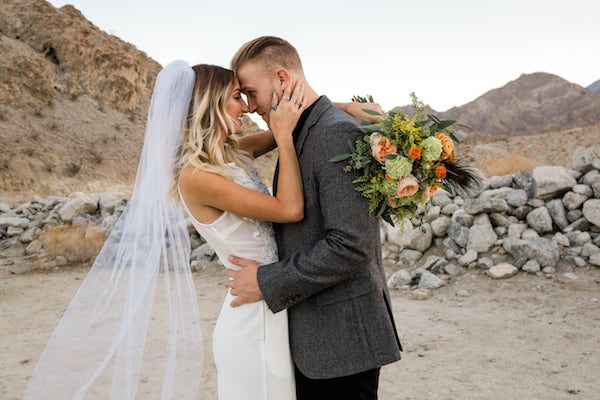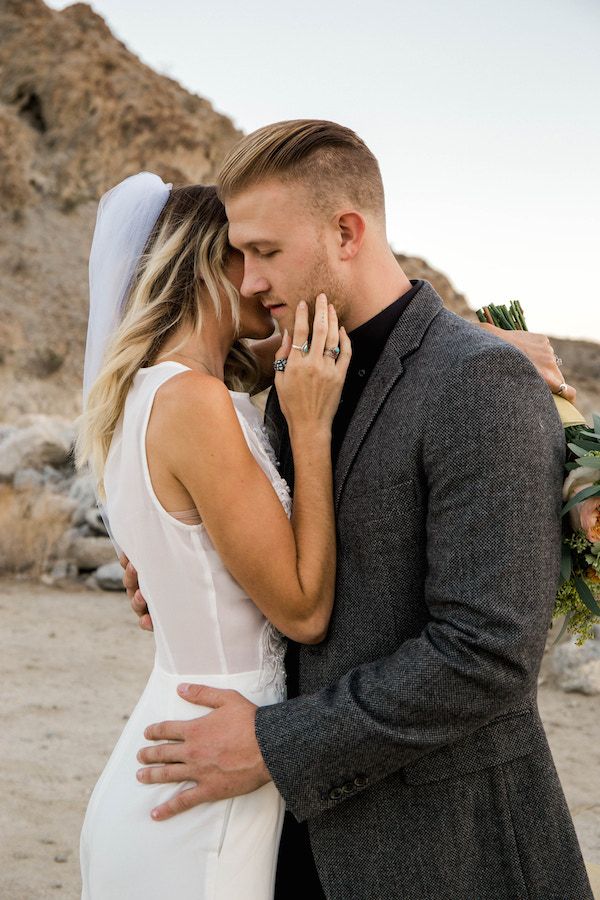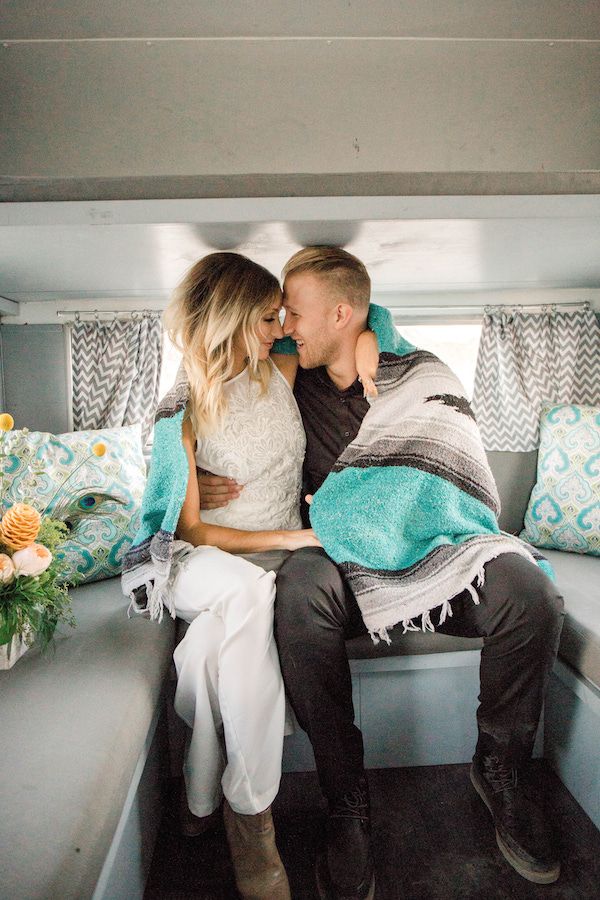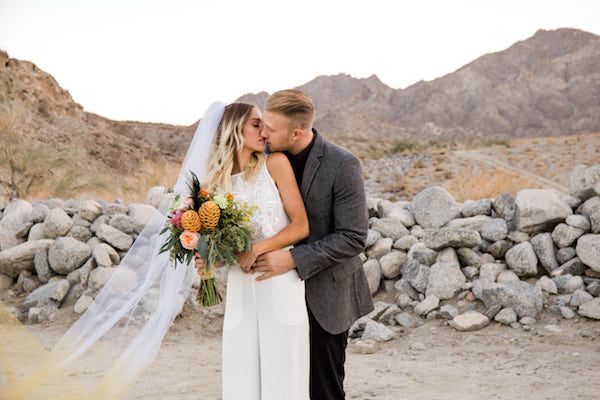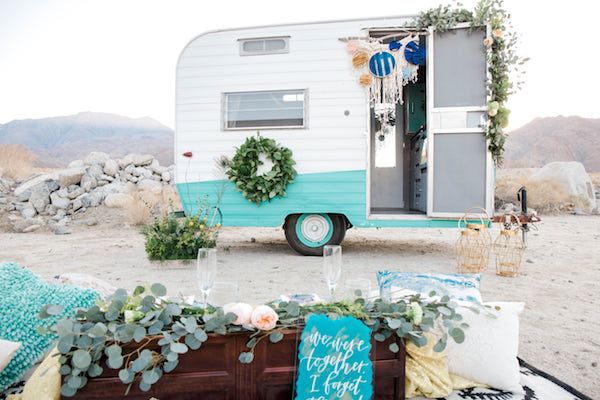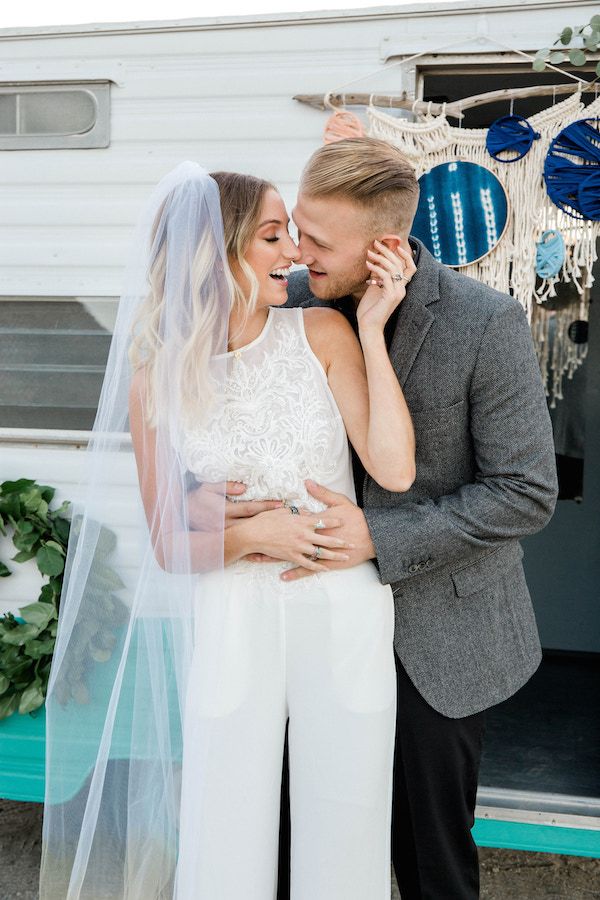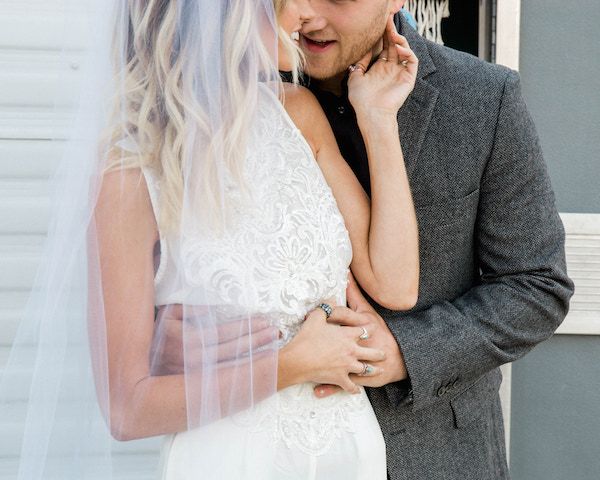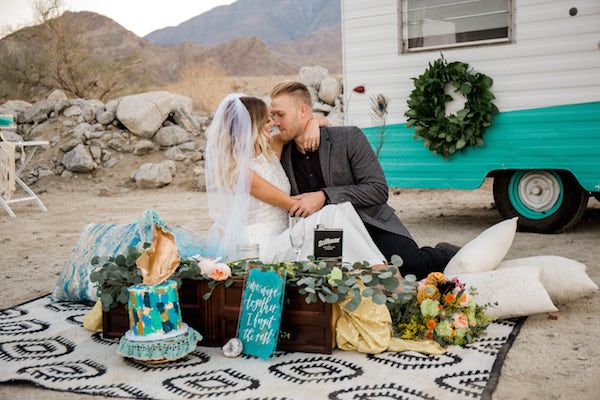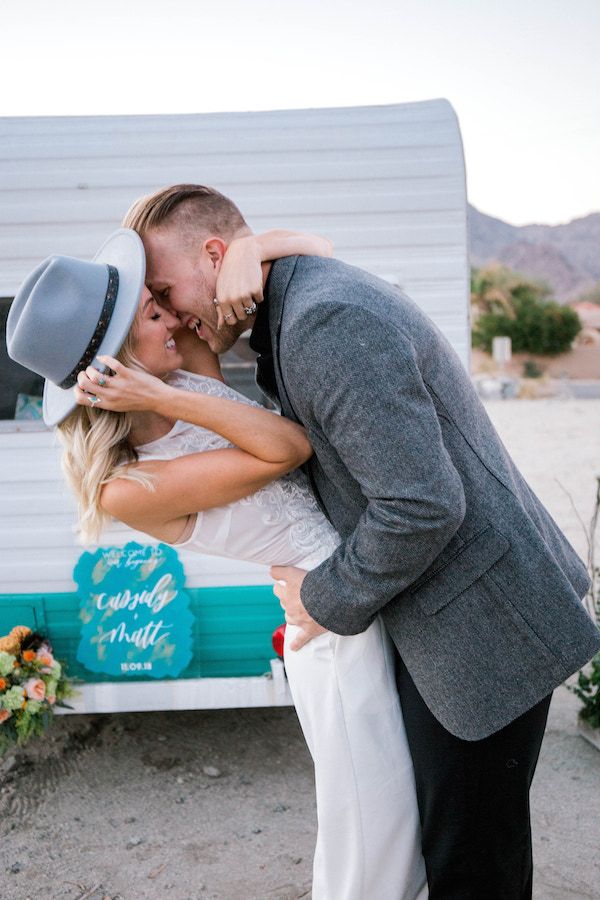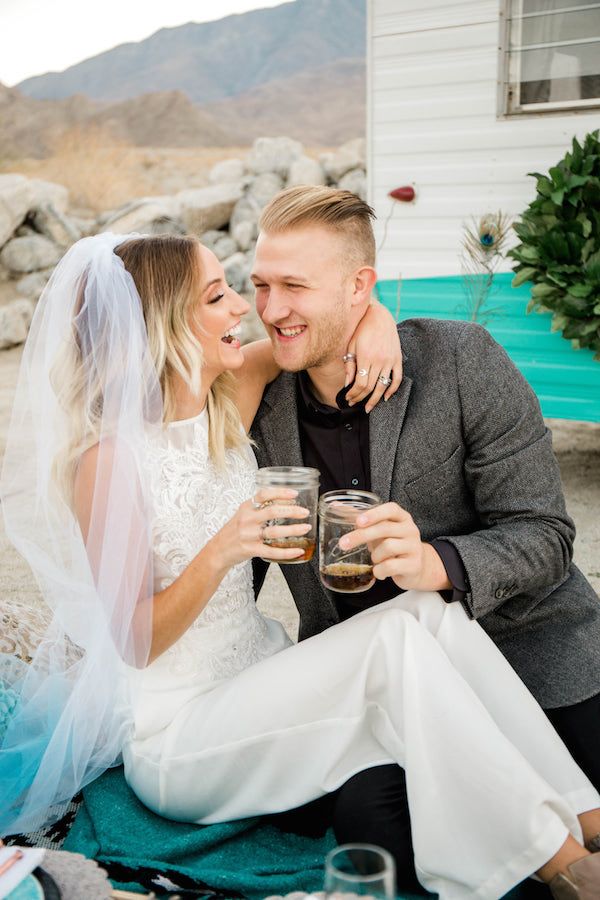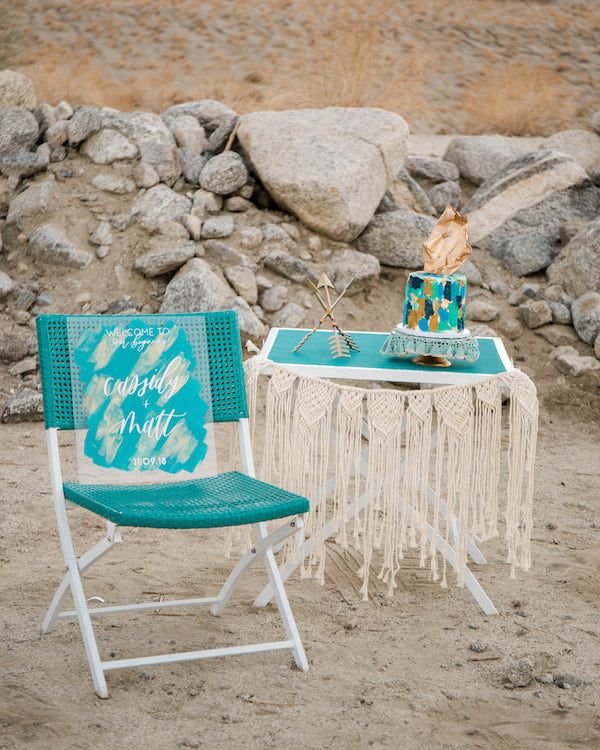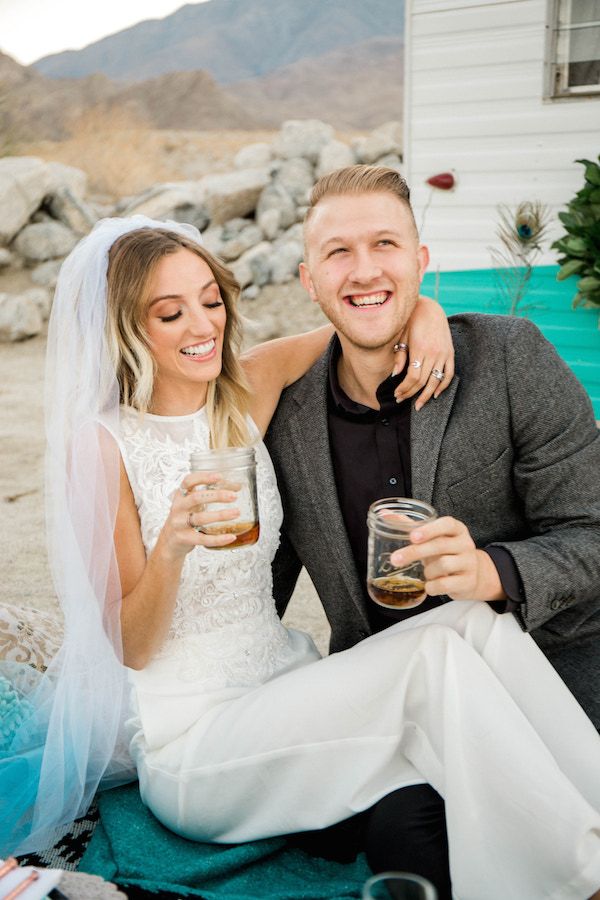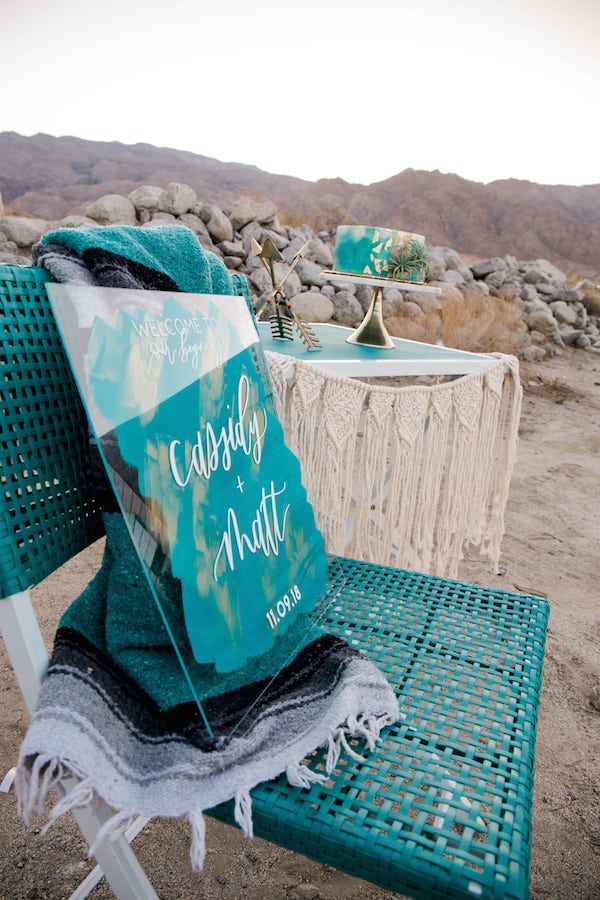 Sunset leaves us in a blink of an eye but not before leaving us with a beautiful warm sky. We love how this team took advantage of it in all of its glory. Such an amazingly talented team of creatives!


Amber Linn, Wild & Free Photo Booth Camper, and Over the Moon Bridal are members of our wedding vendor directory! Click here to see how to become a member.
Share This: