Looking for wedding inspiration that's full of the 'wow factor?' Well, get excited! Because today's styled shoot from
Piper Vine Photography
is the kind that is sure to make your heart skip a beat!
Floral design by
Laurel Greene Studio
does not disappoint and the venue space at
The Thomas Jefferson Tower
proved to be the perfect spot to bring this chic and romantic affair to life!
The bride wore a gown designed by
Lillian West
which can be found at
Imperial Formal Wear
in Birmingham, Alabama. And oh my goodness, you guys! We're pretty much positive that it's about to inspire a pin-fest! (
over on pinterest
, that is). So what are you waiting for? Feast your eyes on this parade of pretties which includes a mix of digital and film photography!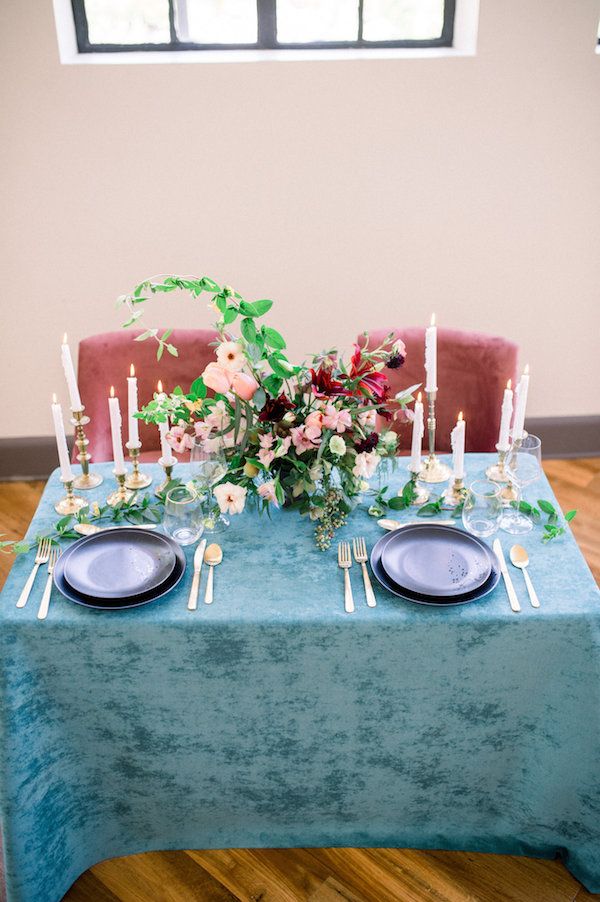 From the team, "For this velvet inspired shoot, we wanted to use a vibrant color palette and accentuate those pops with soft pastels."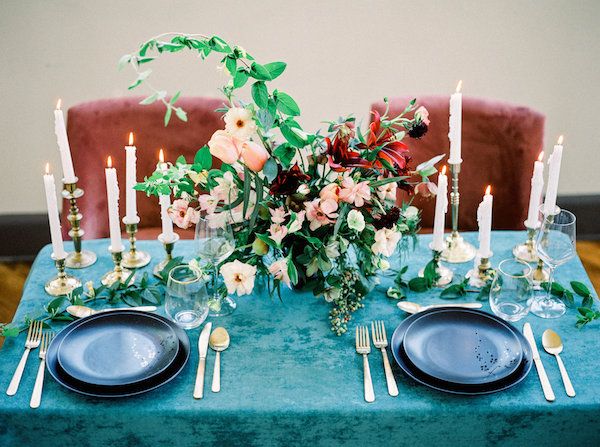 "You will find dusty rose crushed velvet accented by the ribbon and by the sweetheart table accent chairs."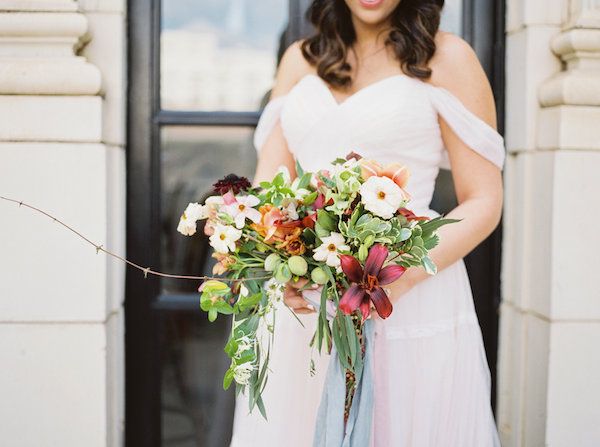 "The bright turquoise blue velvet tablecloth made the tablescape shine and show off complimentary colors. This historic 1920s Ballroom was the perfect backdrop to showcase the bold colors."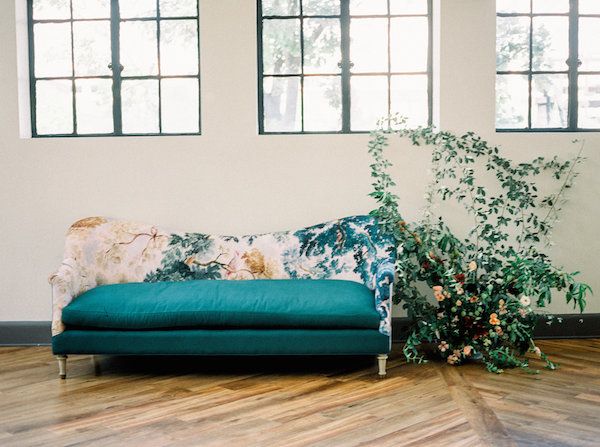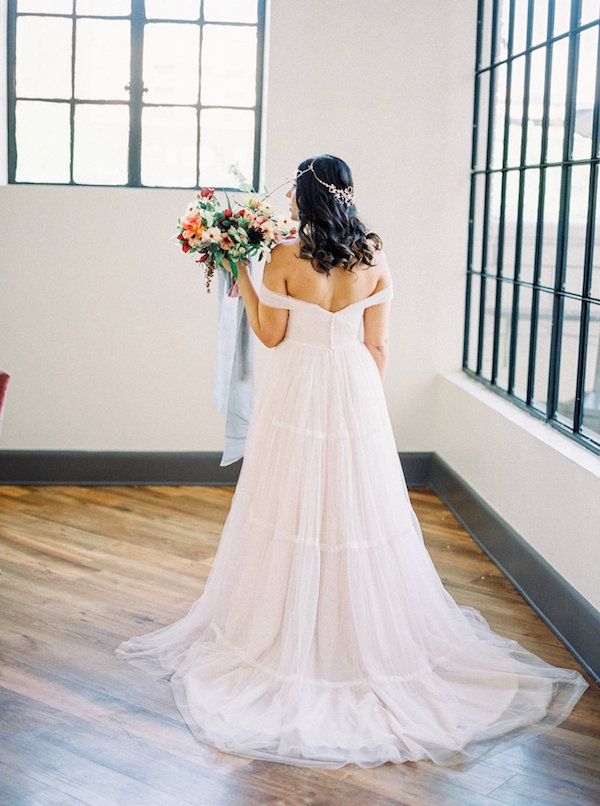 "The ballroom had large black paned windows which gave great contrast to the white walls and marble exterior."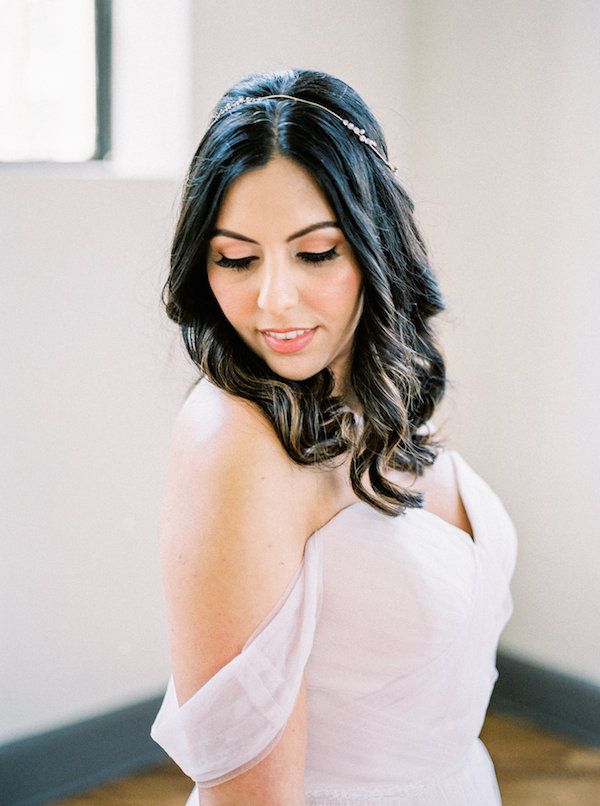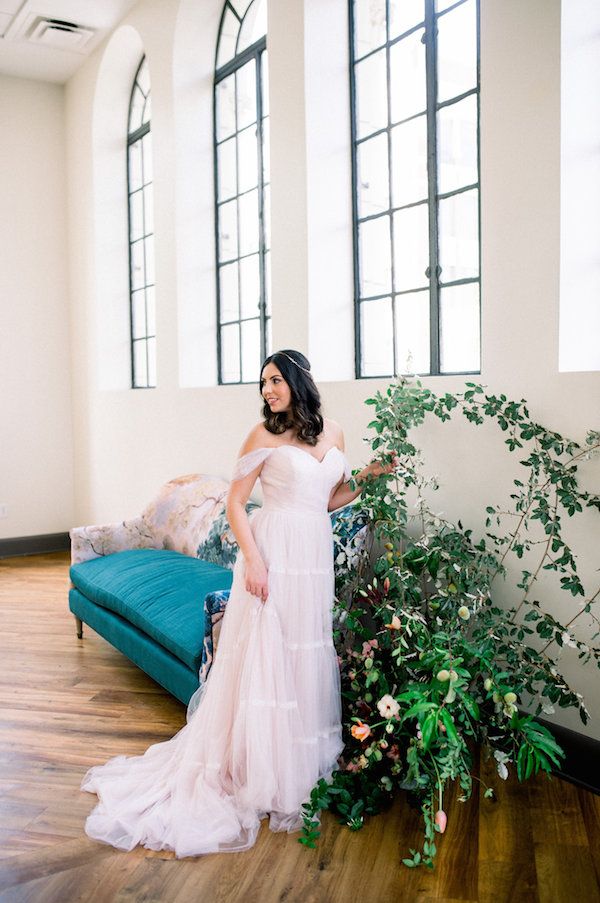 "One of the most unique features of this inspiration came from a velvet couch with floral accents. Most of the inspiration for the shoot came from this beautiful piece of furniture and once you see it, there is no mistaking why."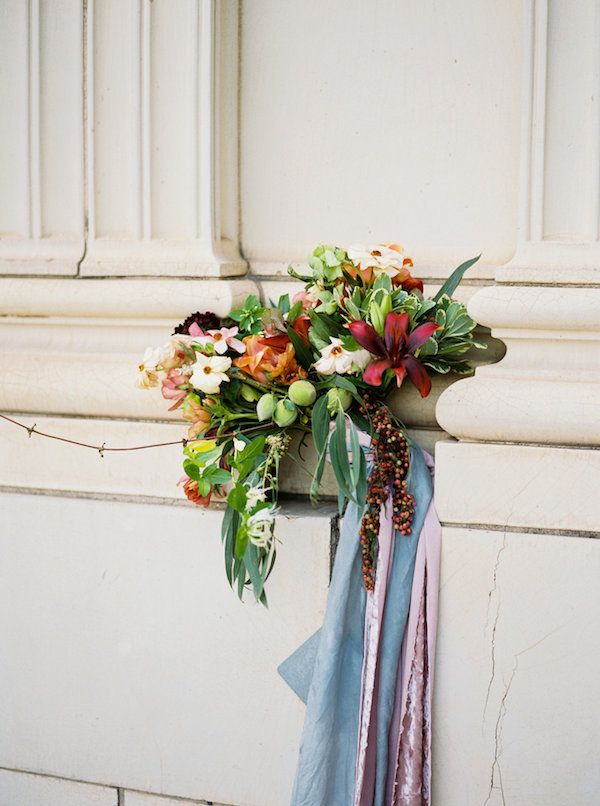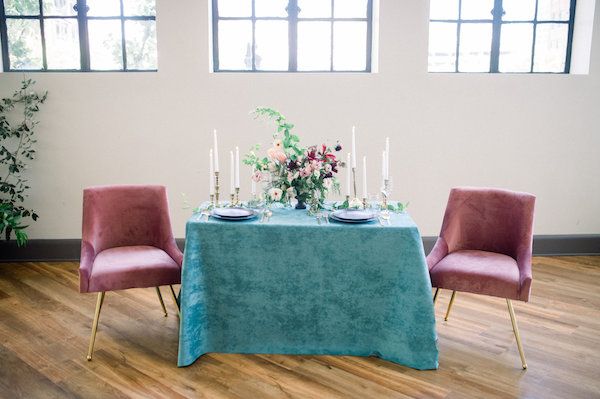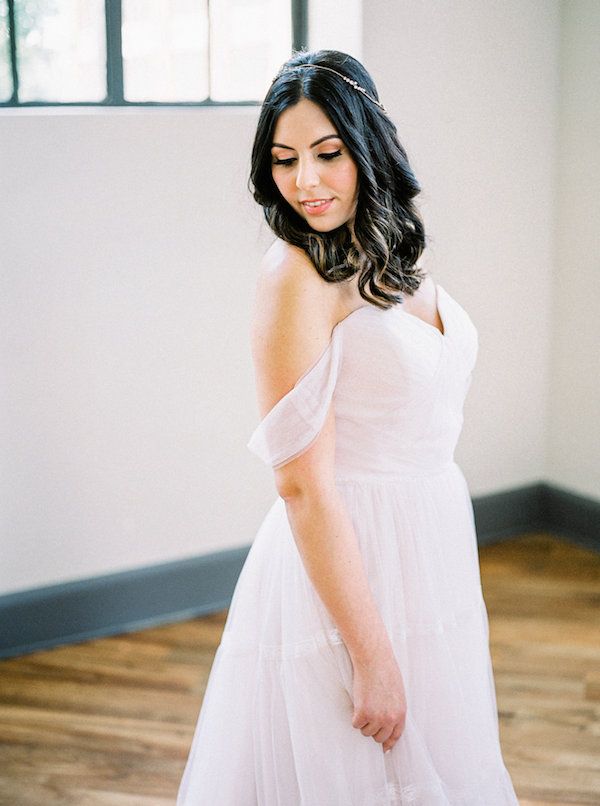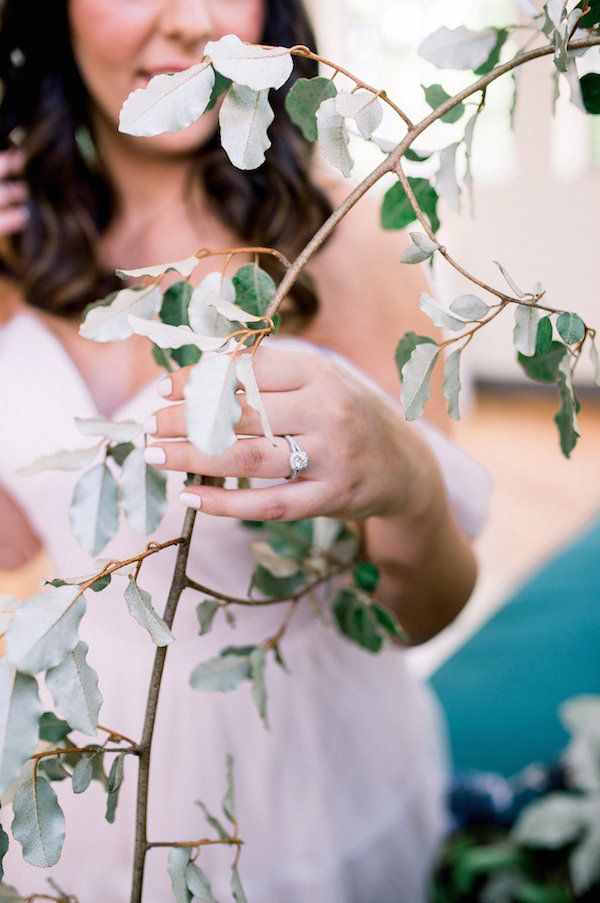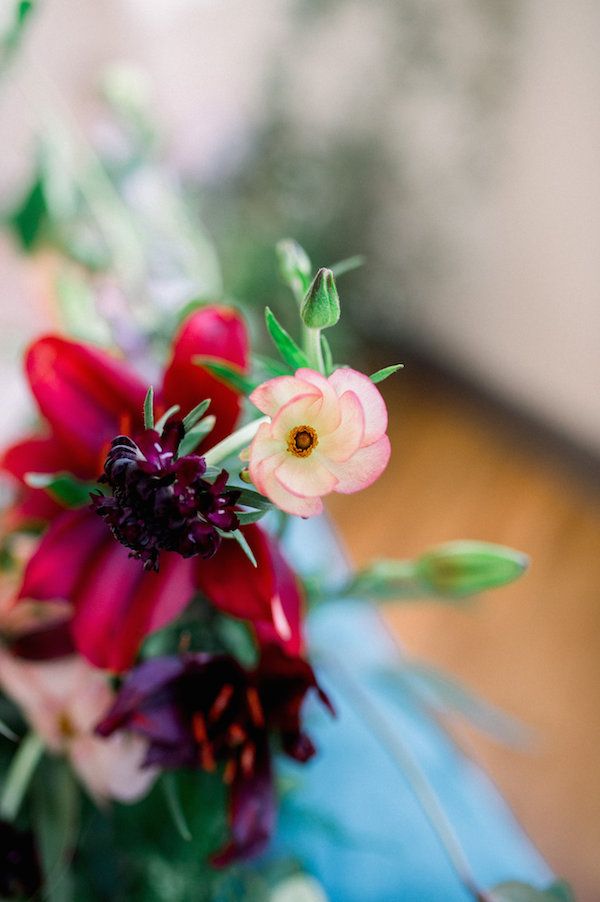 "It is for the bride who wants to swim in flowers on her big day! The florist also played up this incredible piece by installing a gorgeous greenery accent to really set off the floral element of the furniture piece. This would be a beautiful way to set up an altar or ceremony space."
"The soft blush, off the shoulder gown, was a subtle way to include a fine art style into a ballroom that exhibits such history."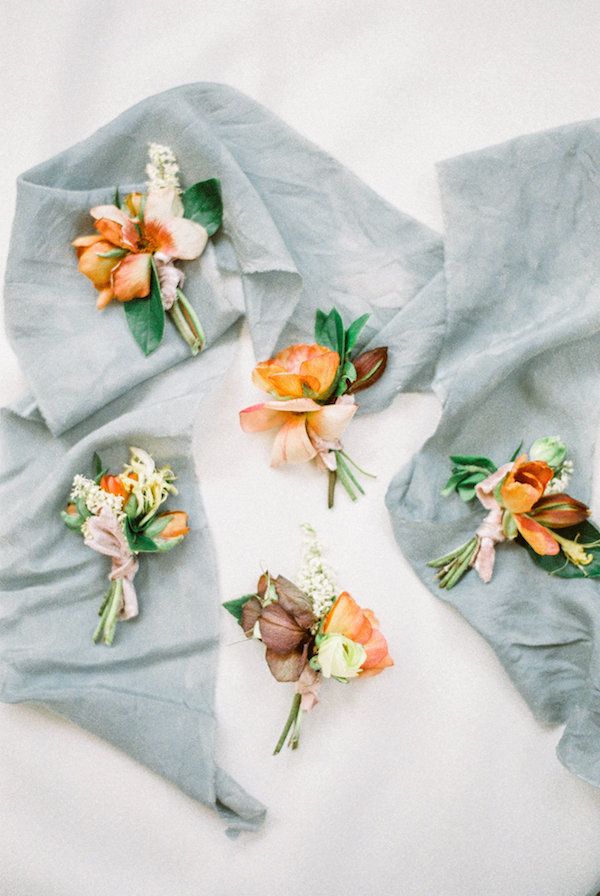 "The soft tulle and delicate lace strips on the gown paired perfectly with the setting and balanced with the velvet."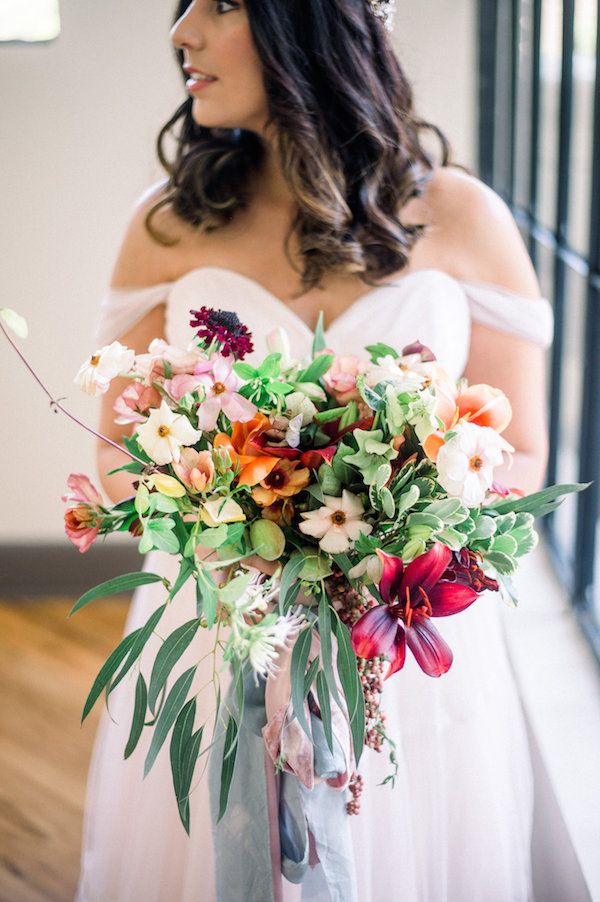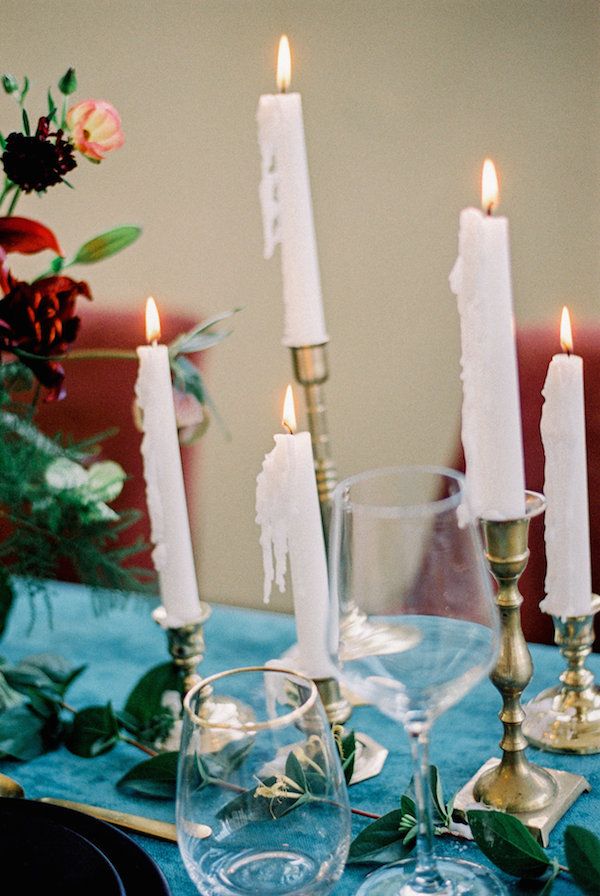 "Instead of going with the traditional 1920s glam look, brides can be inspired to break the mold and go with a style that fits their personality without losing that historical touch."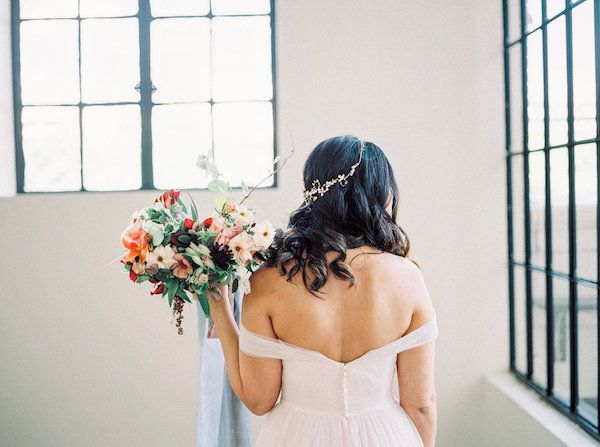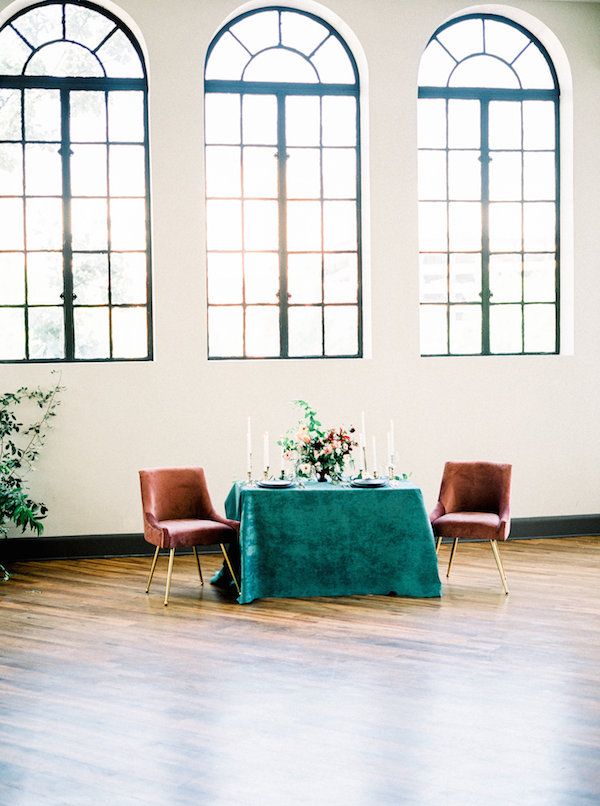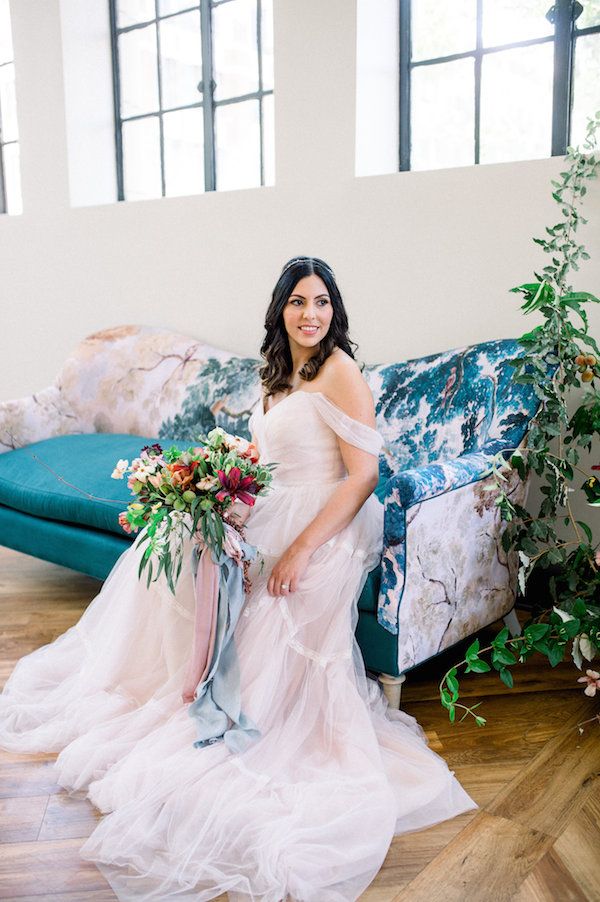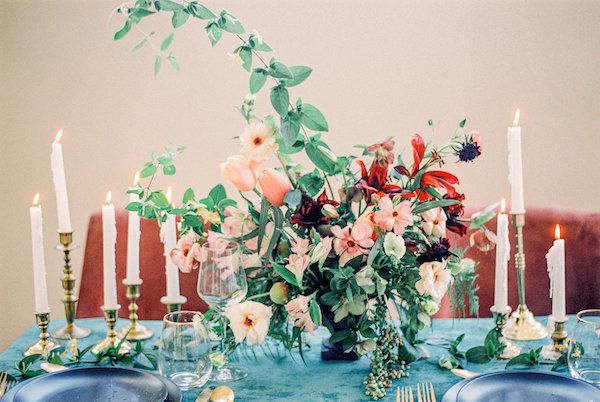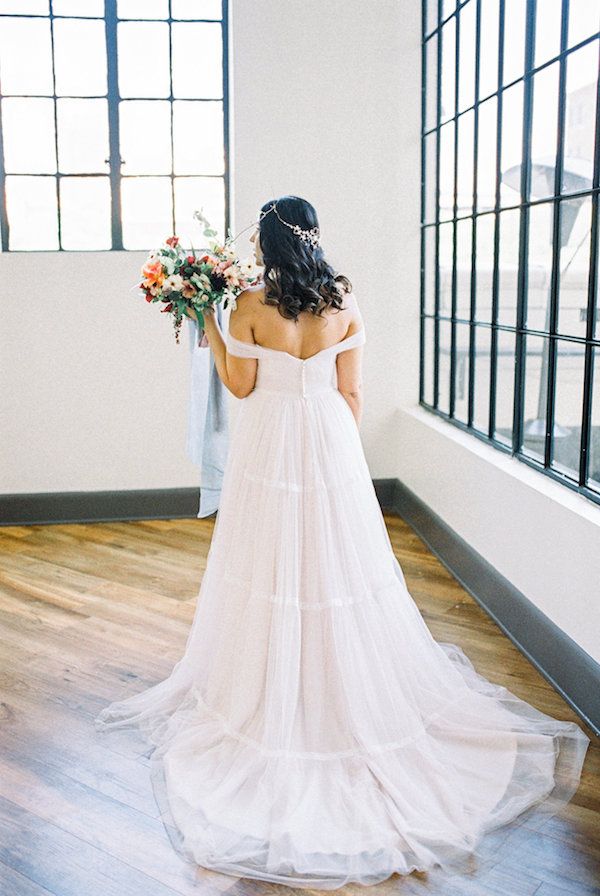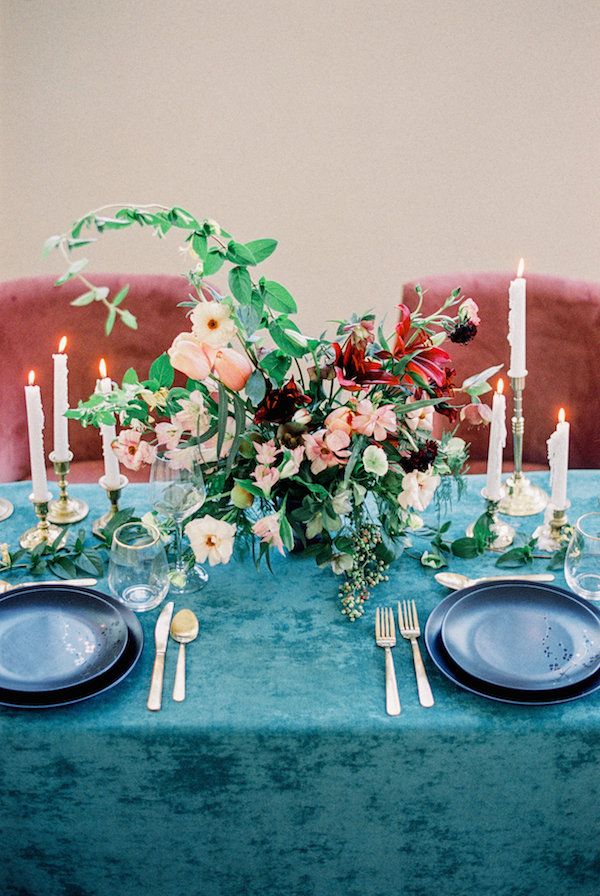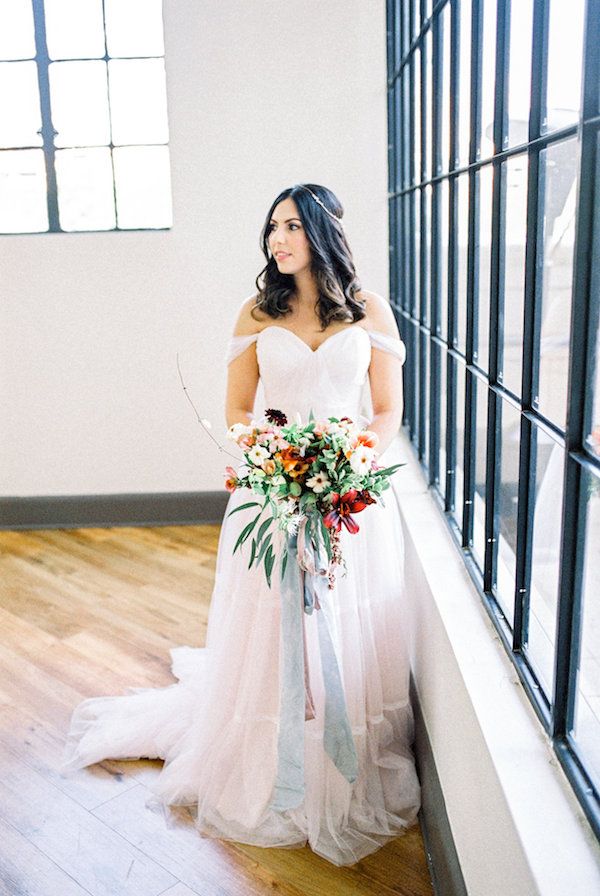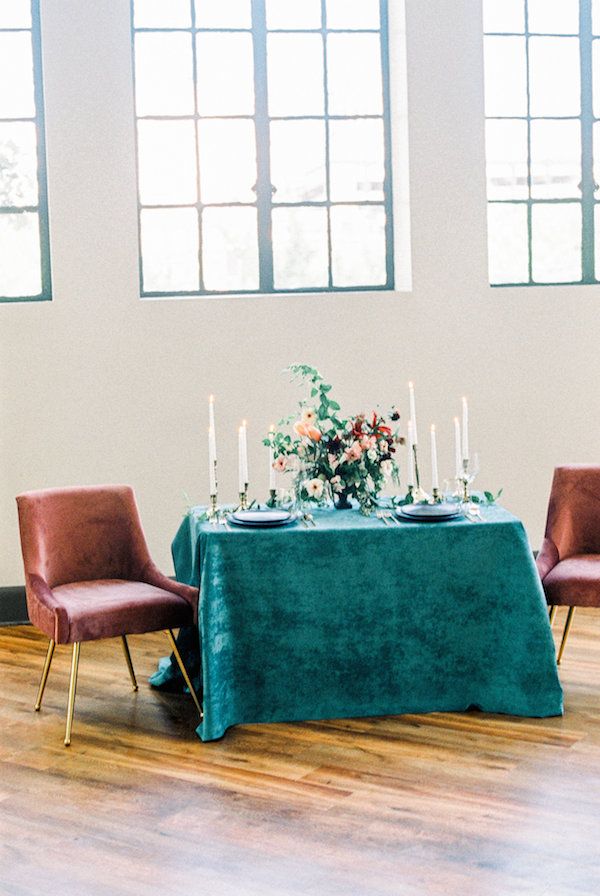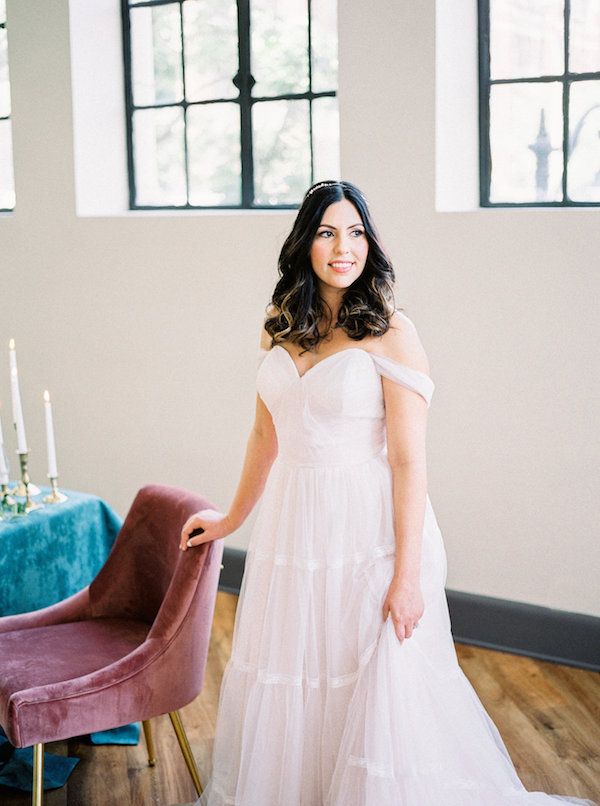 Stationery and calligraphy by True North Paper Co. truly set the tone for this dreamy day.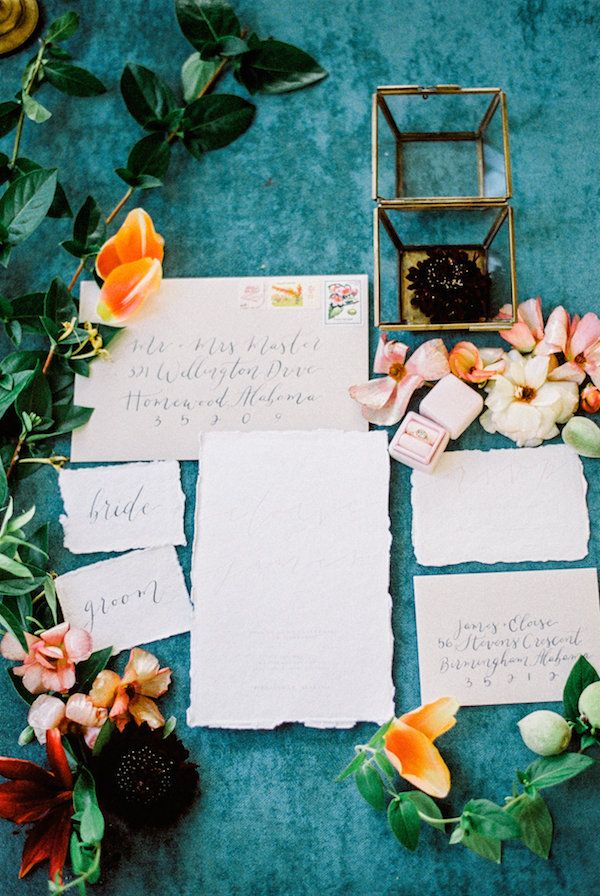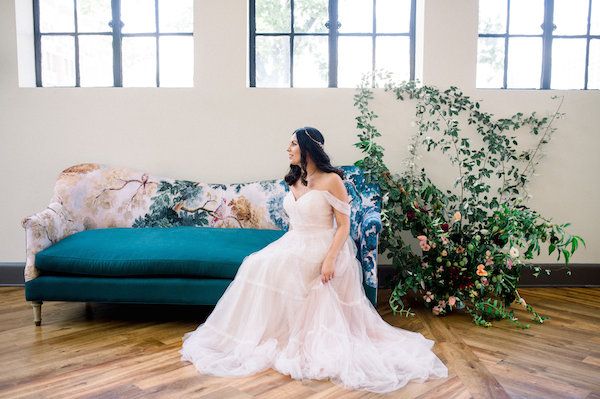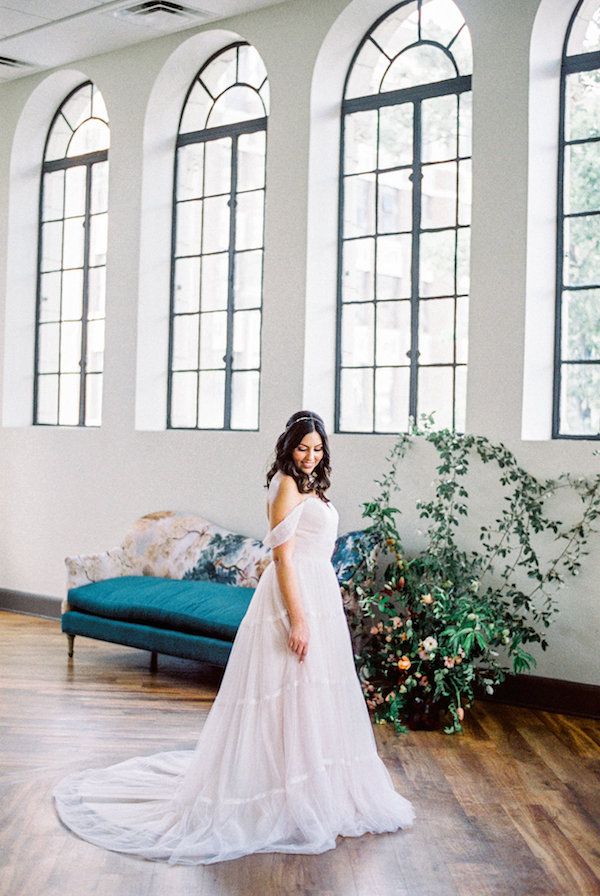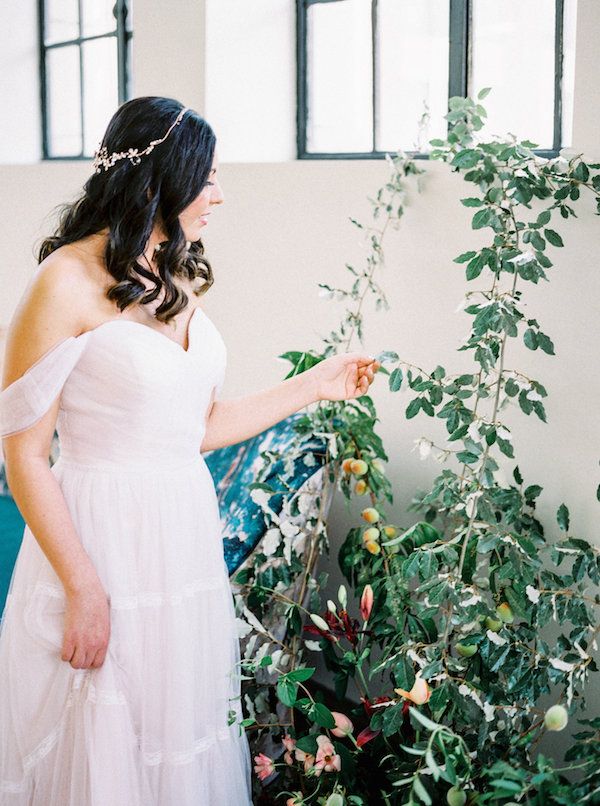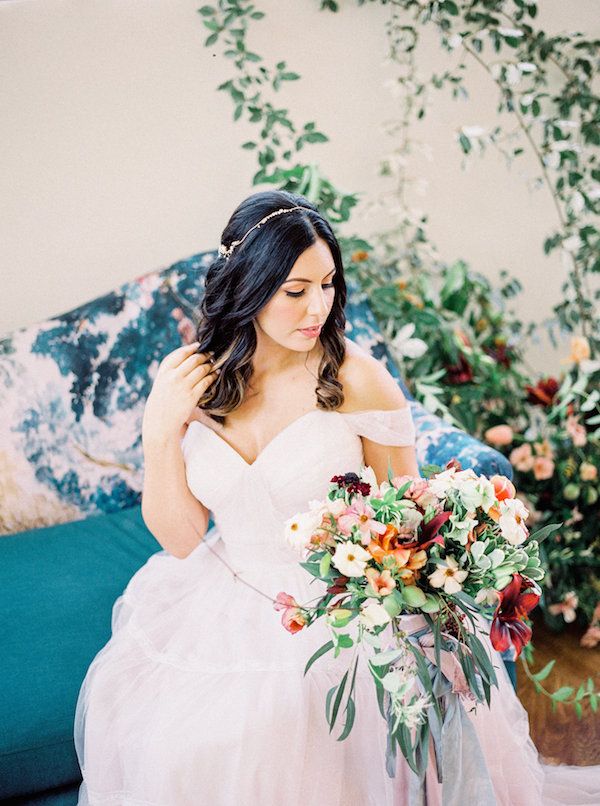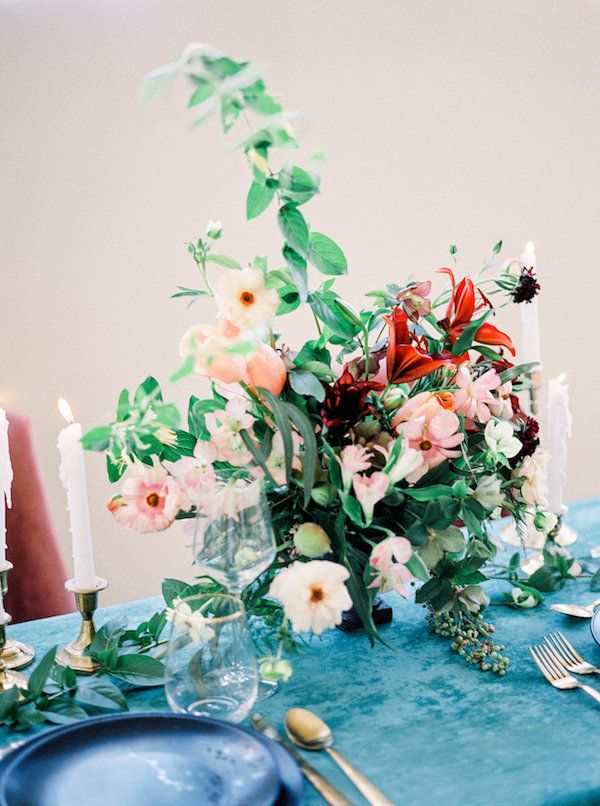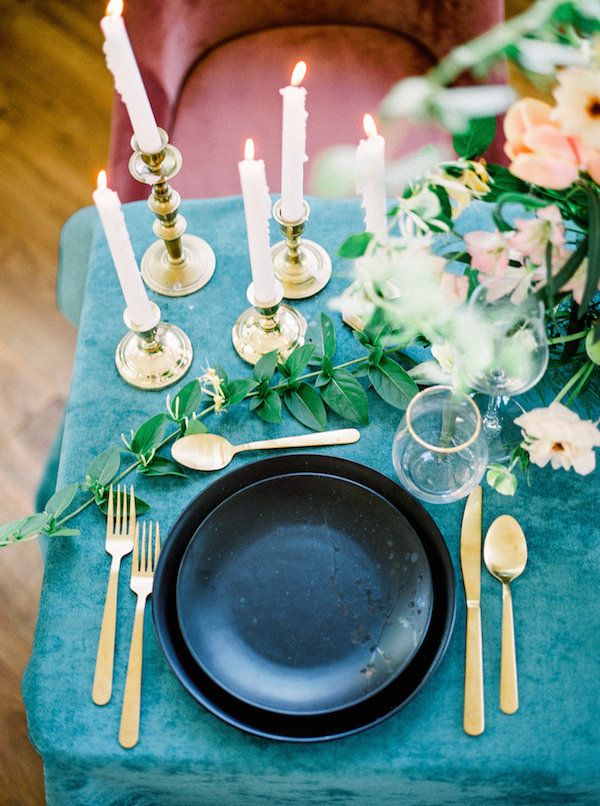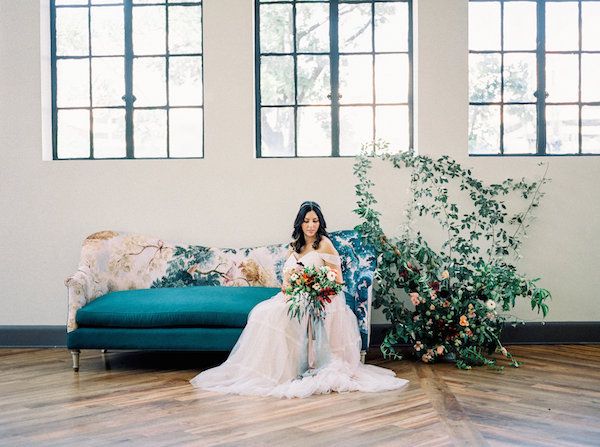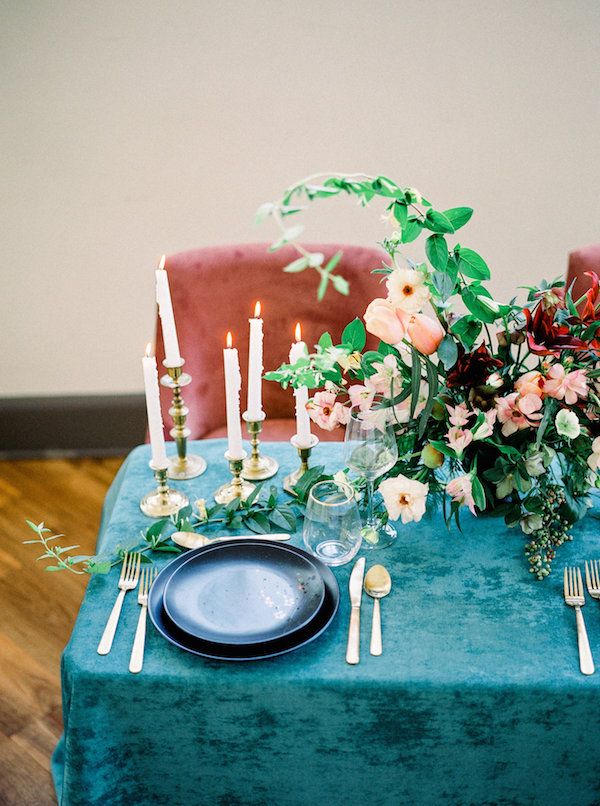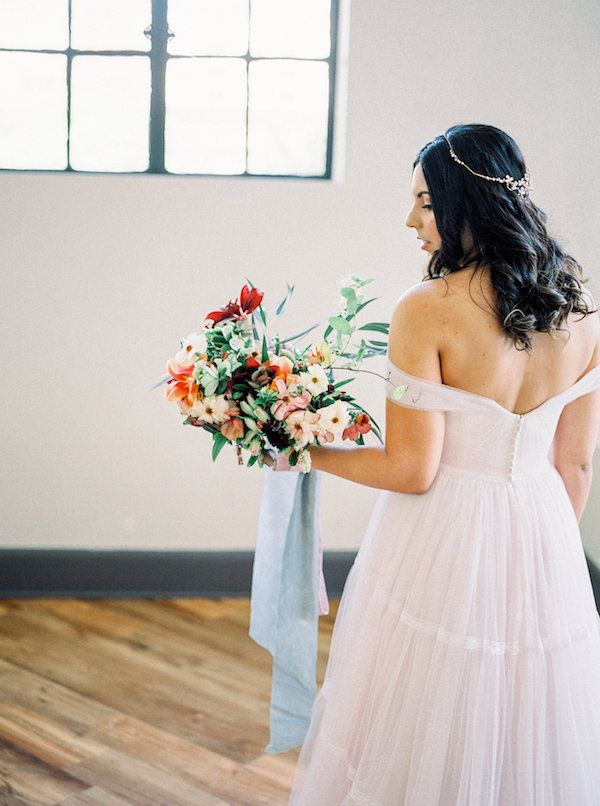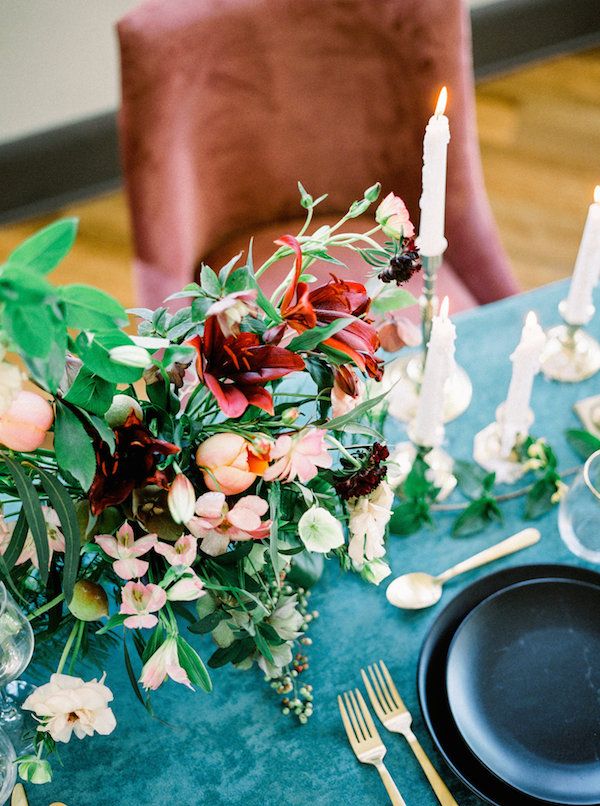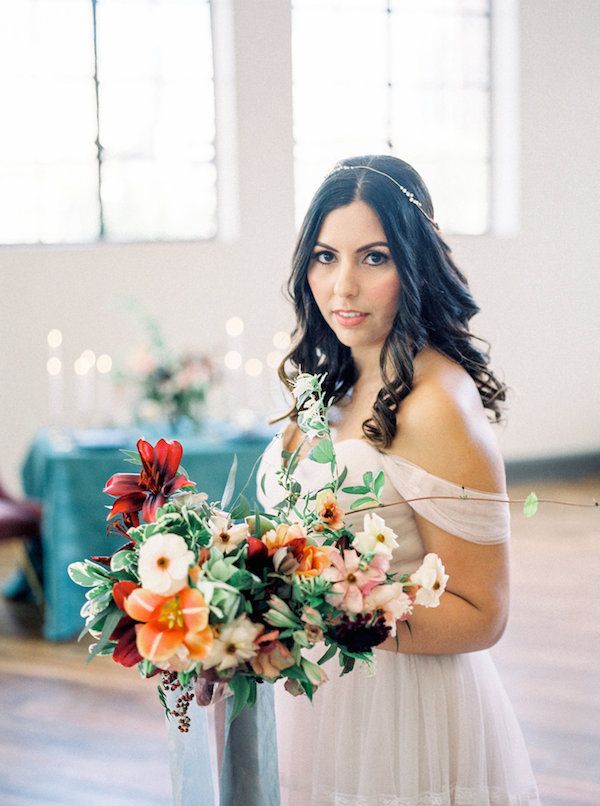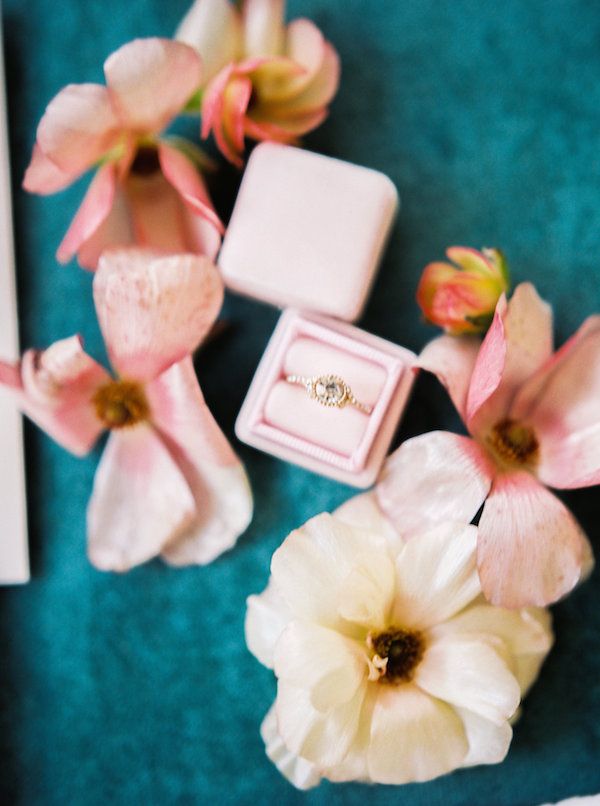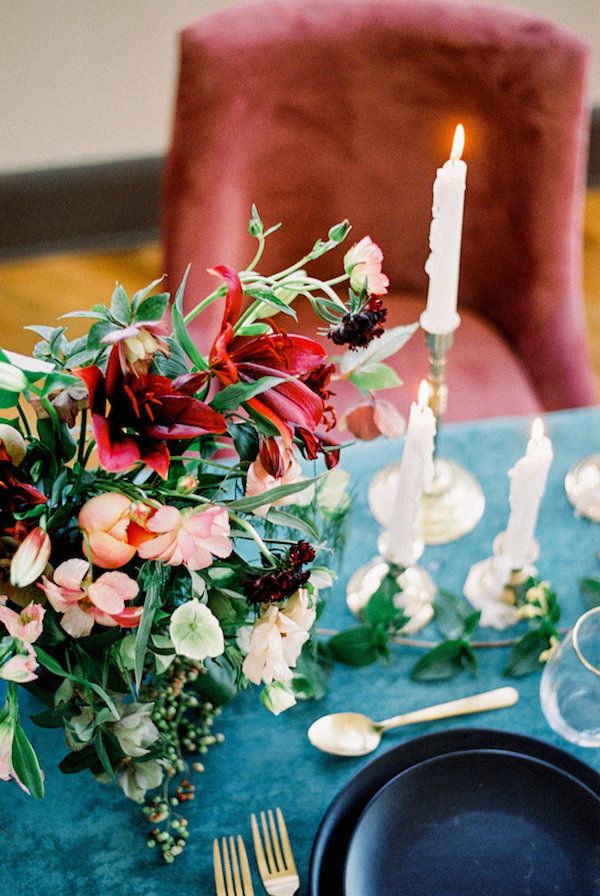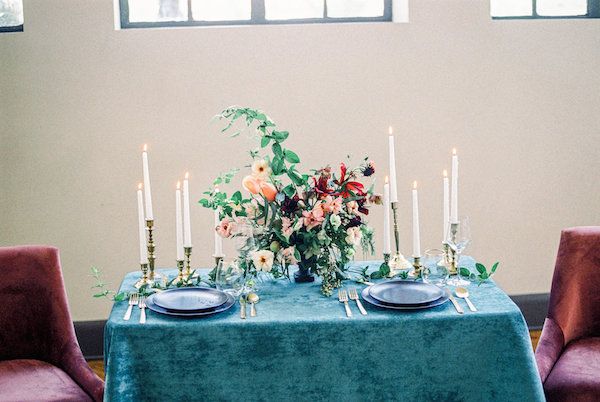 Imperial Formal Wear
is a member of our wedding vendor directory.
Click here to see how to become a member
.
Photography: Piper Vine Photography // Florals: Laurel Greene Studio // Venue: The Thomas Jefferson Tower // Wedding Dress: Imperial Formal Wear // Dress Designer: Lillian West // Stationery and Calligraphy: True North Paper Co. // Hair & Makeup: Glow // Ribbon: Cocoon Silk Ribbon // Film Lab: PhotoVision Prints // Model: Roxanne Shabani //
Share This: