When someone says "rental tux," visions of awkwardly fitting suits made of cheap materials might come to mind. Or worse? The thought of a lifetime of embarrassing wedding photos.
We understand how you feel —
renting a suit has historically been uncool. But lucky for you guys, things have changed in a big way. Yes. There's finally a suit rental worthy of your wedding day.
Say hello to
The Black Tux
. Offering a collection of high-end suits and tuxedos
designed for a better fit with the finest wool available —
The Black Tux
has changed the game. Not only do they make the rental process a breeze, but the quality? It's completely unmatched.
But what about styles and colors? Truth be told — we love a grey suit. And this
light grey suit
with its subtle textured finish? So dapper. Are we right? Or are we right?
Rose, a trending shade in the pink family, is best paired with a low-key suit like
this one
. Because let's face it — a
pop of red coordinates effortlessly well with this cool grey shade.
For popular Summer blues, we suggest opting for a brighter hue like
this one
over the standard navy. To let the groom shine, try a monochrome look for groomsmen.
B
lue suit
,
Navy pindot silk necktie
,
Blue shirt
,
Pocket square
,
Brown leather shoes
Fancy a more formal look? Formal weddings often mean black tie attire, which is timeless. And fortunately, a classic black tux works well with any color palette.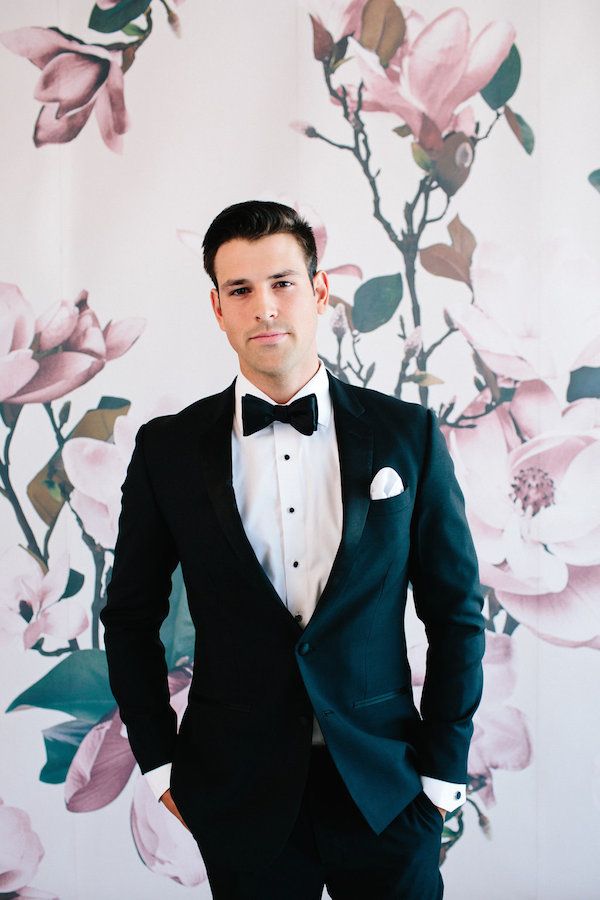 Black tuxedo
,
Black bow tie
,
White tuxedo shirt
,
Cufflinks
,
Button studs
,
Black patent leather shoes
,
Suspenders
Light grey suit
,
Red knit tie
,
White dress shirt
,
Brown suede shoes
Summer wedding color trends to consider:
•
Formal weddings typically have formal dress codes that don't allow wiggle room for groomsmen attire, but more casual dress codes allow for more men's suit and accessory colors.
•
Accessories can be used to add a pop of coordinated color without making the groomsmen and bridesmaids outfits too matchy-matchy!
So what are you waiting for? Get inspired! Discover the ease of renting and get prepared to be impressed! Order these sharp suits online and have them delivered straight to your doorstep.
This post was sponsored by
The Black Tux
. However, all opinions are our very own.
Share This: