We're all for timeless color palettes over here, and you can't get any more classic than pink and black. We just adore the way Liz and Alex dressed up their Greenville wedding; their ceremony venue was a historic-turned-industrial space and they jazzed it up with such an elegant design.
You can never go wrong either with
Jennifer Stuart Photography
snapping away at all of the glorious wedding details and love moments between the newlyweds. Swoon and sigh over these images just like we did!
From the team,
"

Liz and Alex have such a sweet story: they met in middle school, and while she was interested in him, they never dated. Their two year age difference was a lot back then! They reconnected after Alex graduated USC and have been together ever since."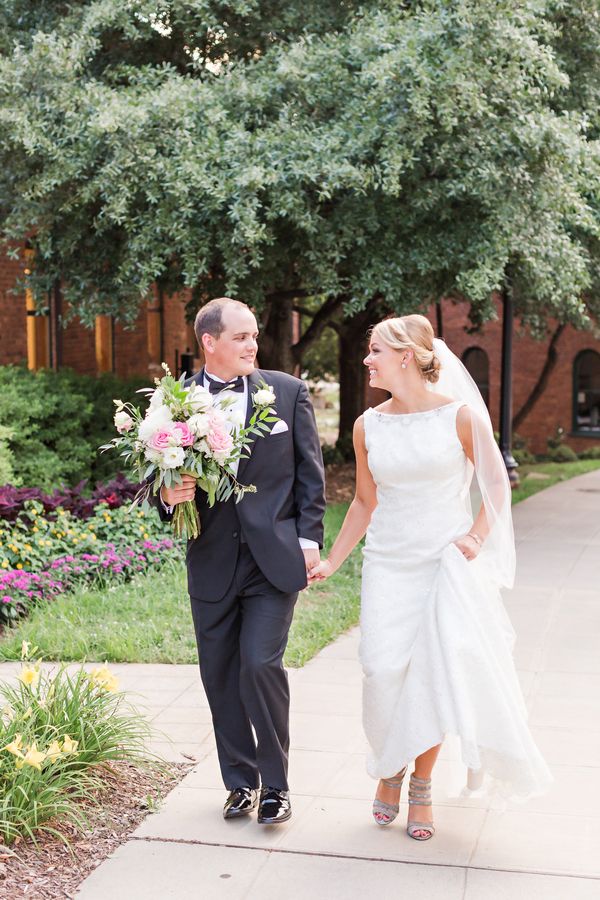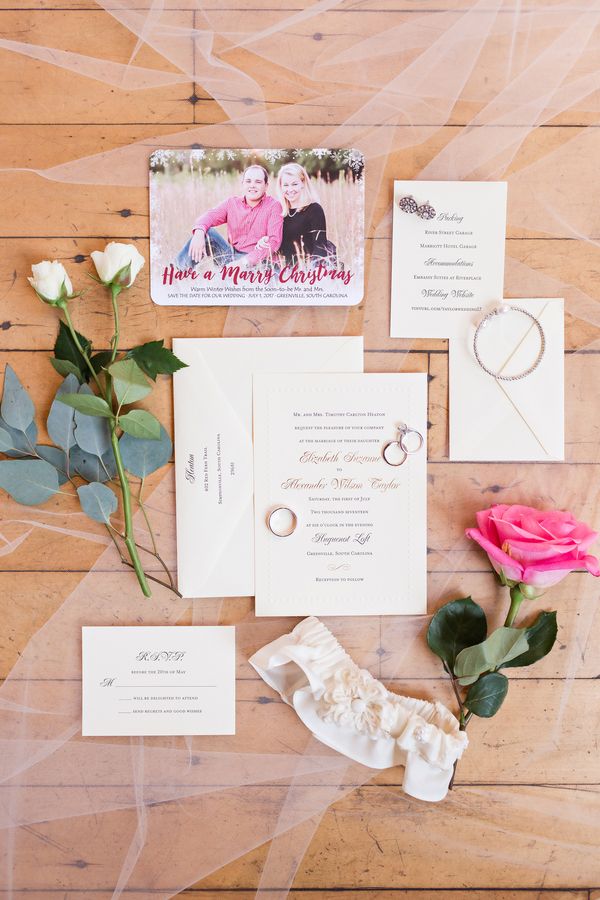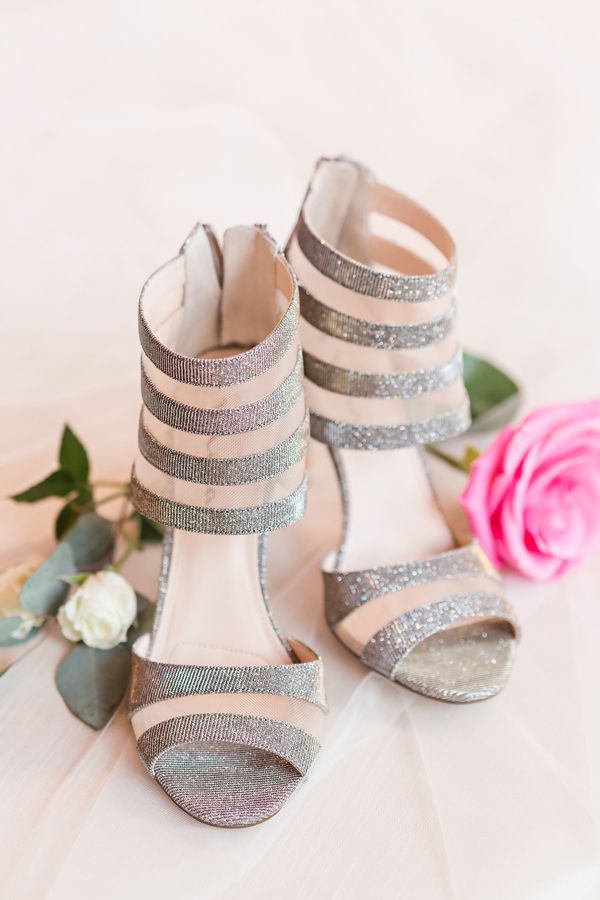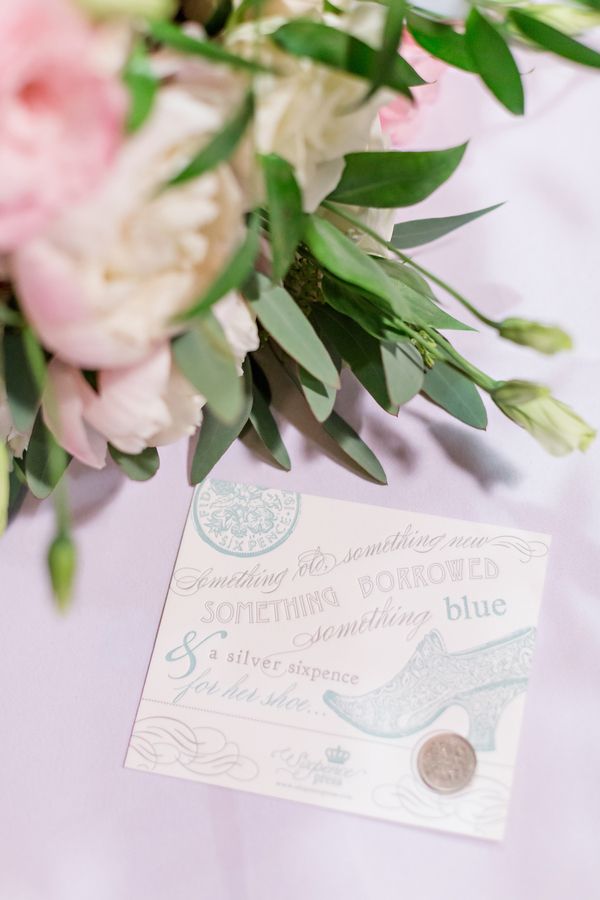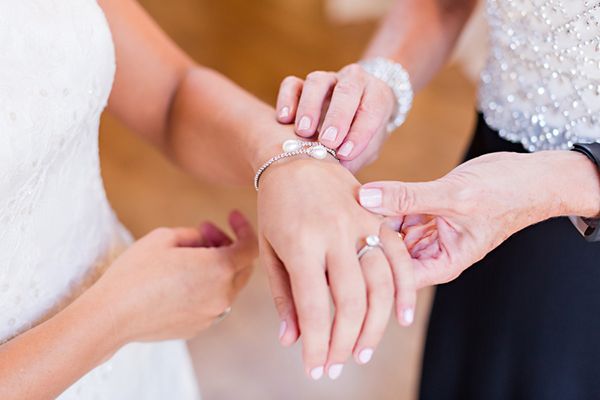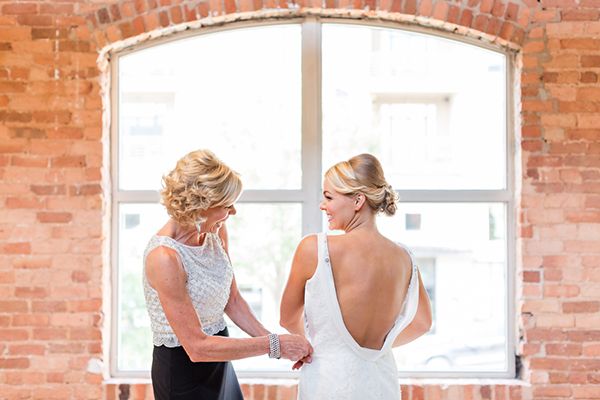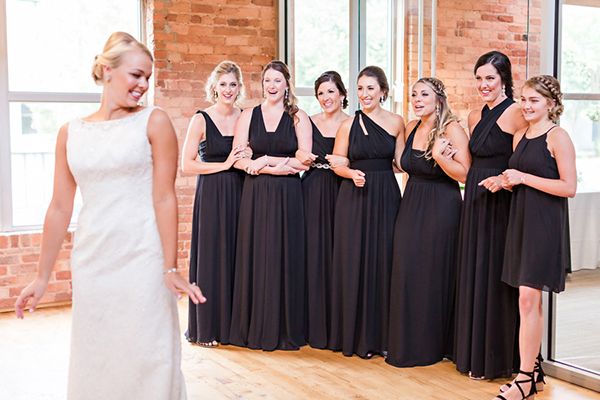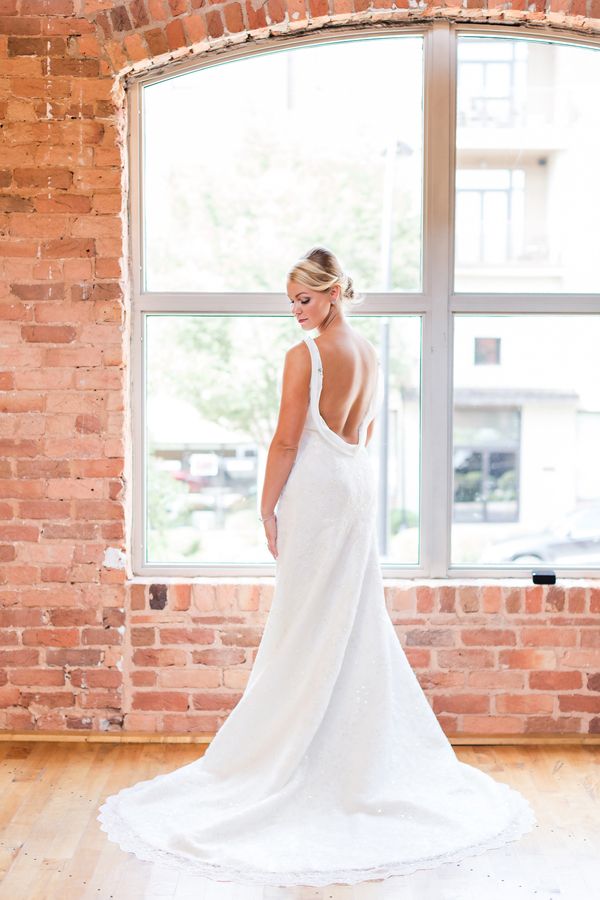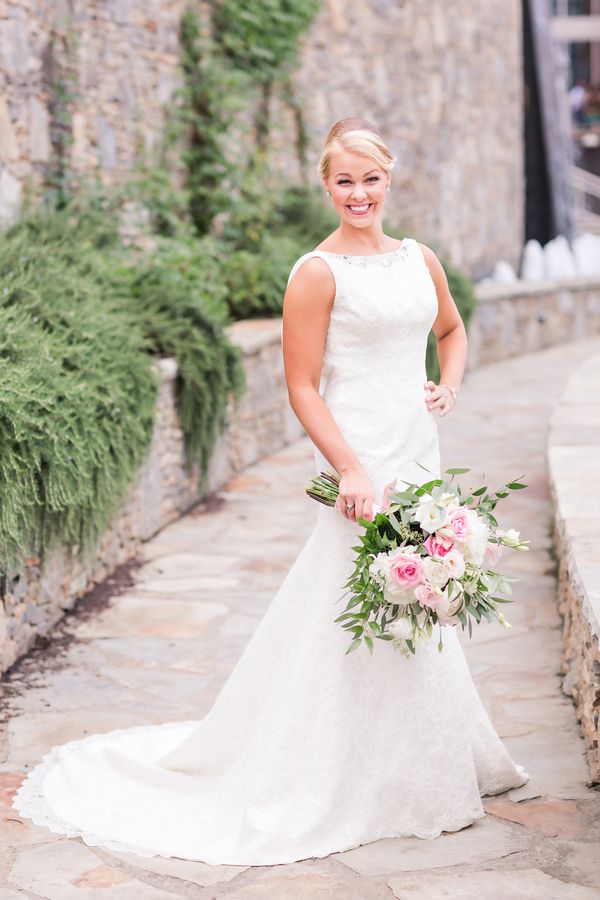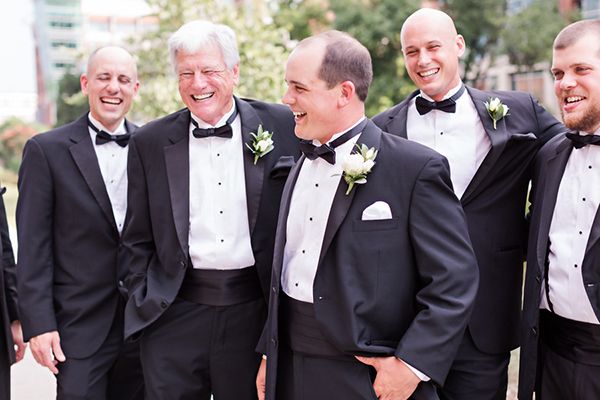 "

In the spring of 2016, at Alex's family's Easter celebration, he surprised Liz with a proposal. They were walking towards the dock at his family's lake house and all of the kids were by the shore. She thought it was odd that they were standing so still, but didn't have a clue what was about to happen! Then, she saw that they were all holding signs which read "Will you marry Uncle Owl?" (their name for Alex)."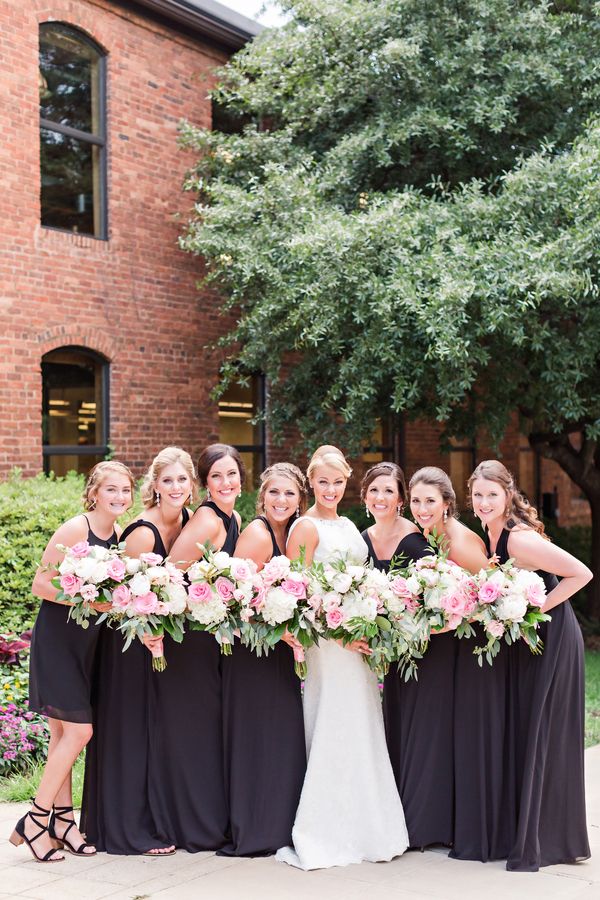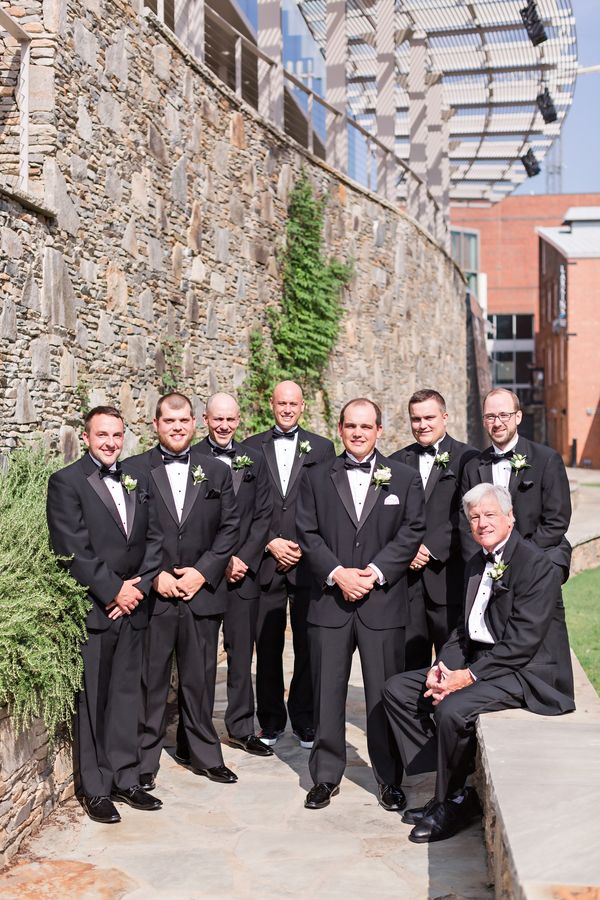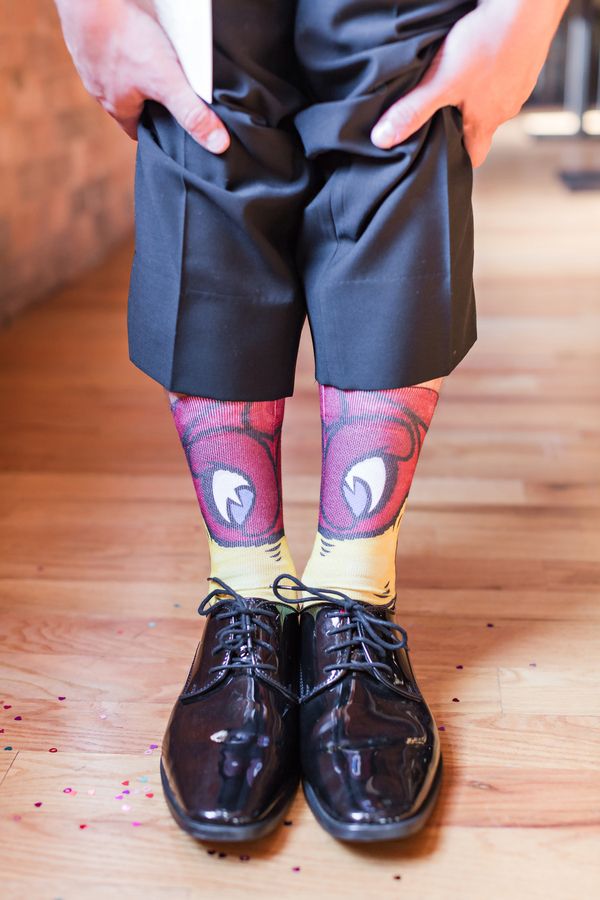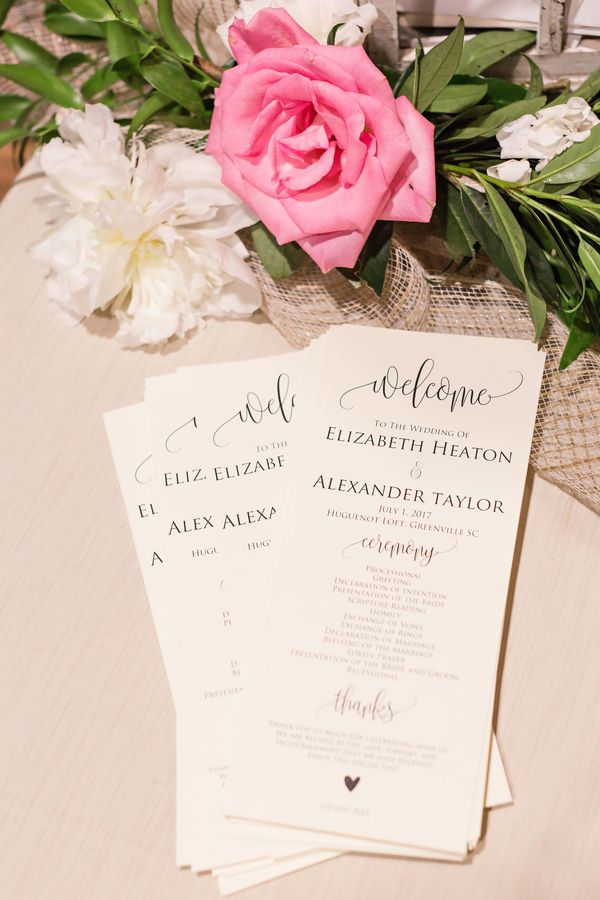 "

She said she saw Alex get down on one knee and give a sweet speech to her, but she was so excited that she forgot all the words. Their family joined in the celebration by taking a boat ride on the lake with lots of champagne toasts."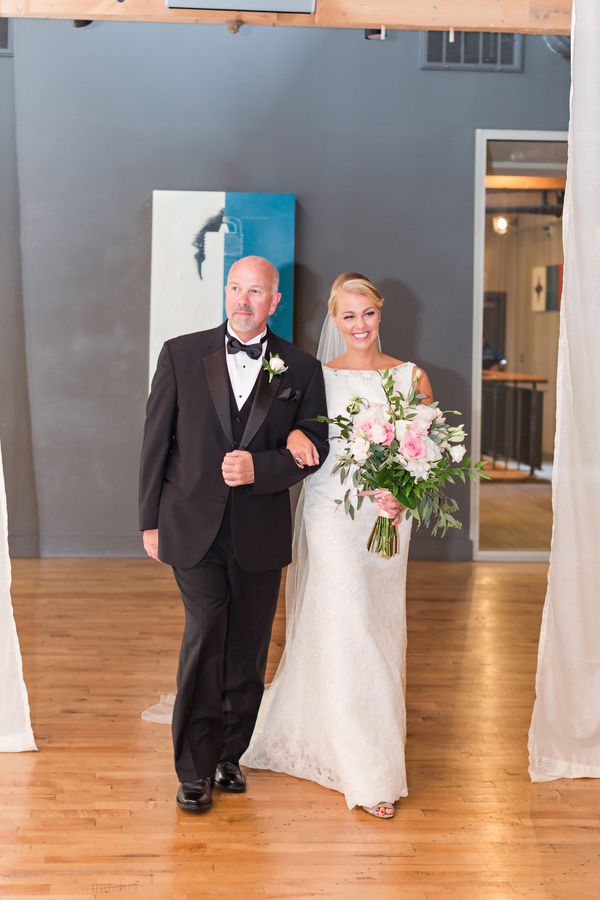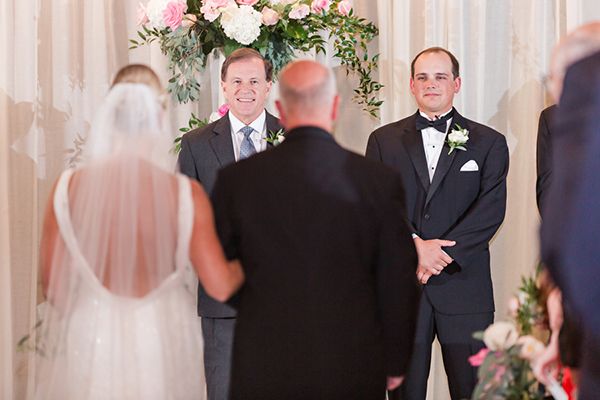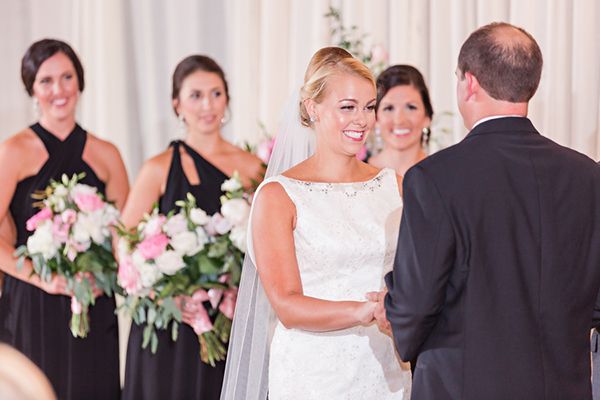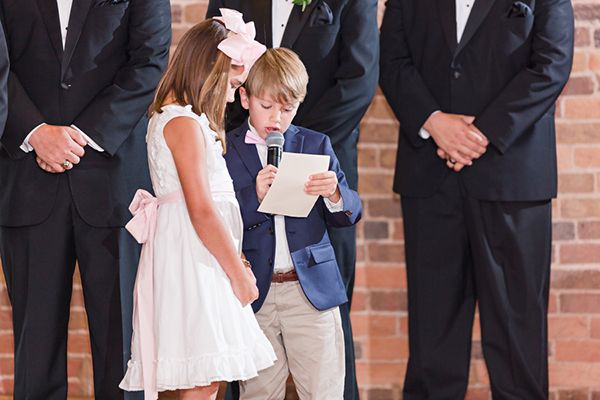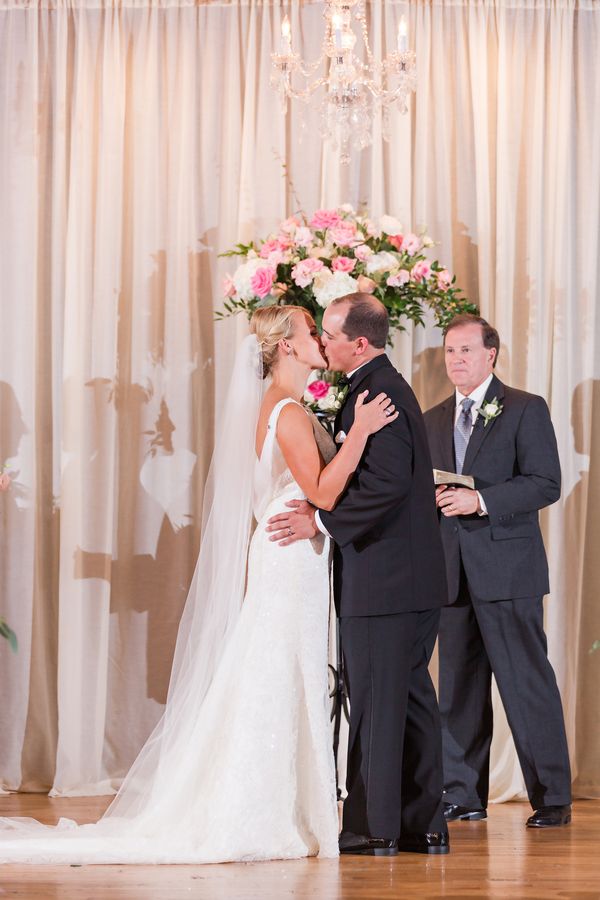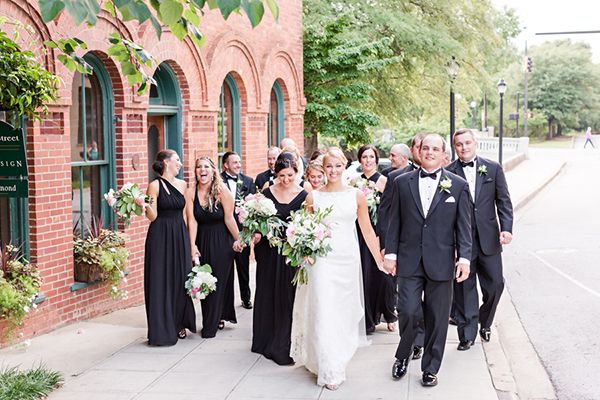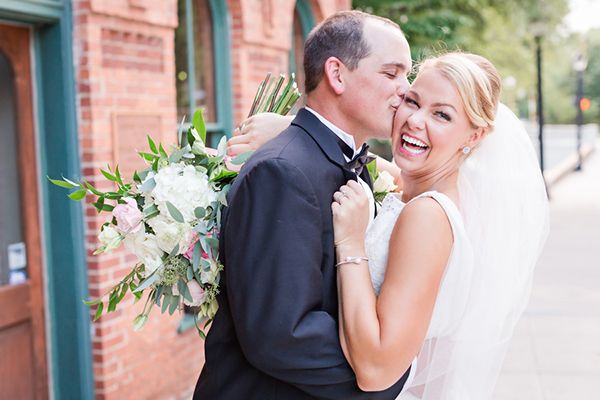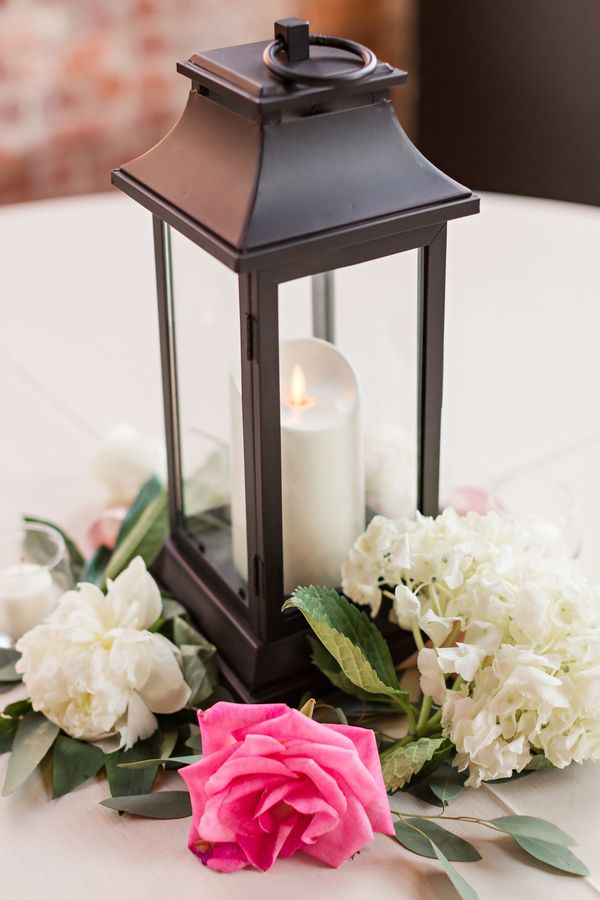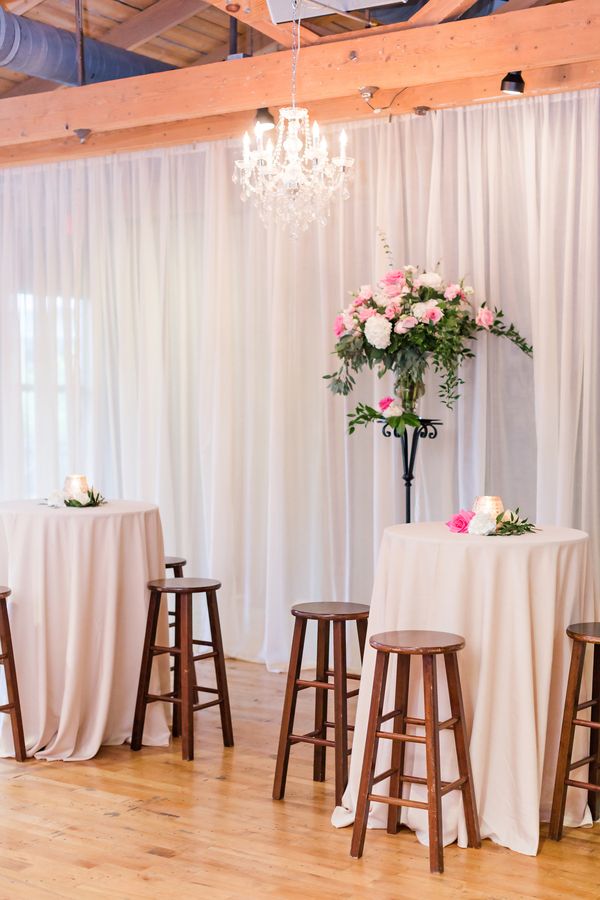 "

Of all the brides in the world that got married on July 1, 2017, I think Liz was probably the happiest! Her bright smile never left her face, especially once she and Alex were pronounced husband and wife."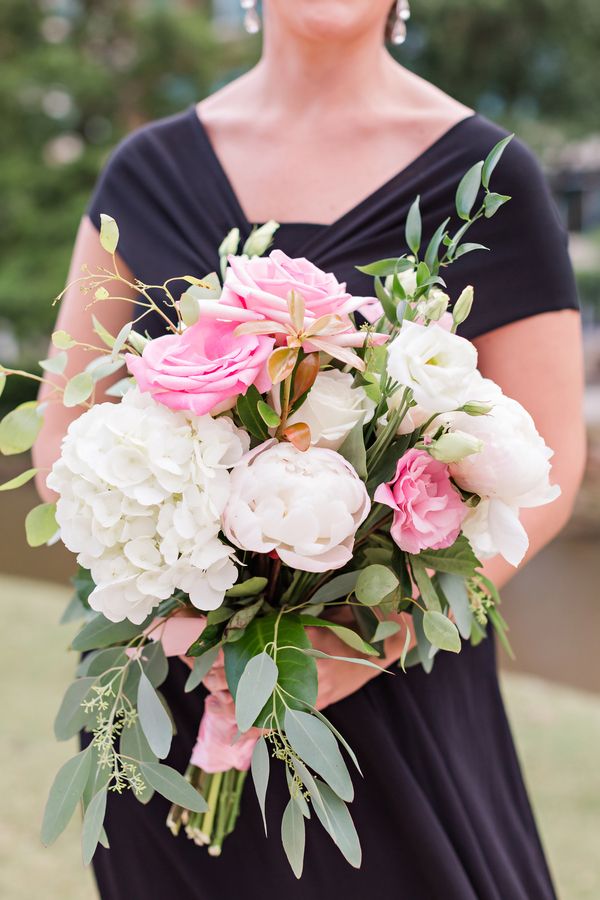 "They kept their style classic with a black and white theme, but punched in some color with hot pink roses. The ceremony and reception took place at the historic Huguenot Loft in the heart of downtown Greenville."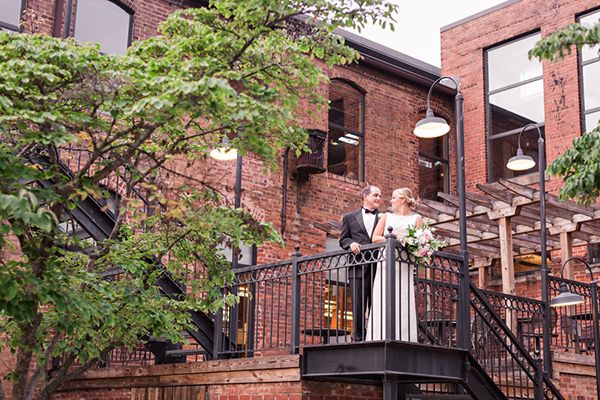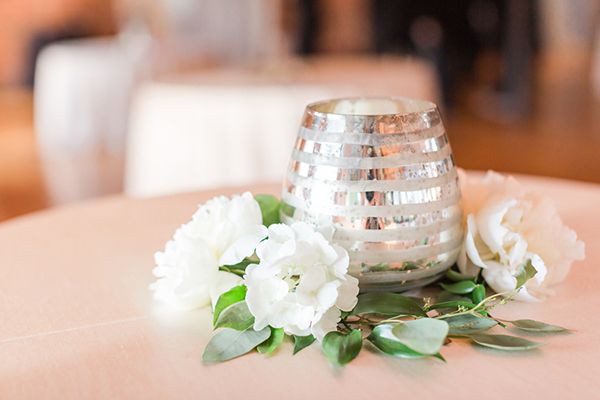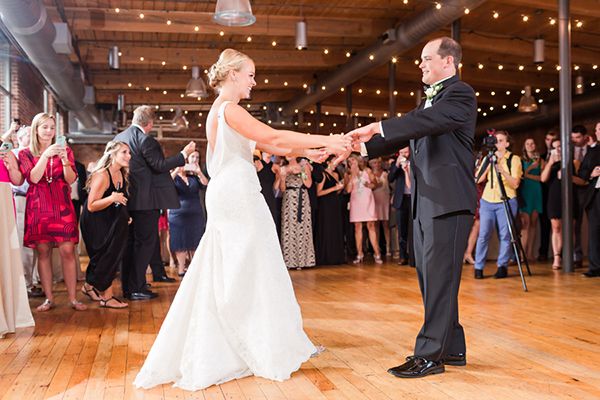 "

Since Alex's family is Greek, they chose to honor that by having a baklava "cake" instead of the traditional tiered confection."
"A family friend handmade the Greek pastries, and I can attest that it was the best dessert I've ever had at a wedding! Their caterer even used liquid nitrogen to make fresh ice cream to go with it. Another family member made almonds for their favors, which is another Greek tradition."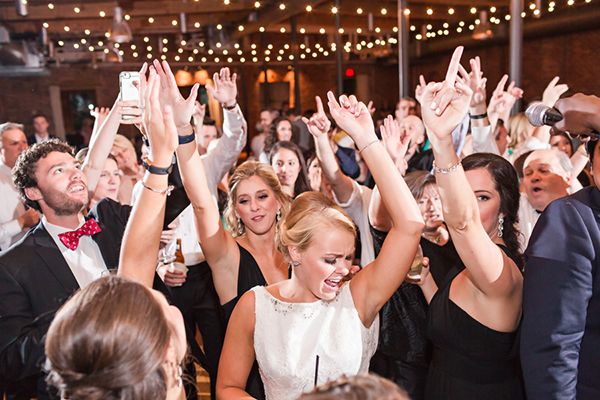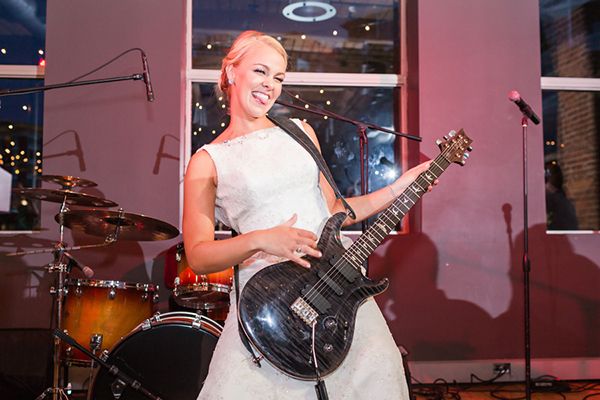 "

A visit from Cocky, the mascot of their alma mater USC, made the night complete then they continued to dance the night away before departing through a tunnel of bubbles."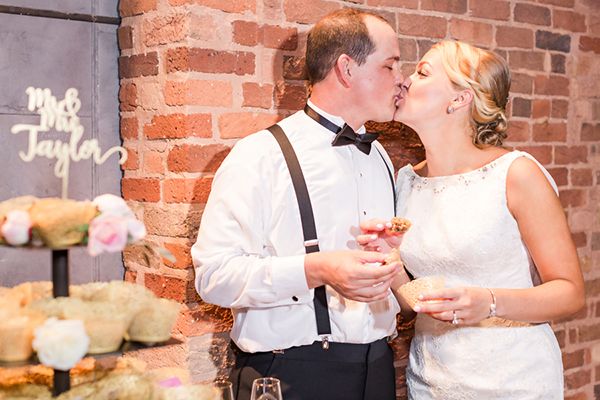 Photography: Jennifer Stuart Photography // Musicians: WireWood Music // Lighting: Optrics // Equipment Rentals: Professional Party Rentals // Apparel: White House Black Market // Beauty: Browning Studio // Musicians: The Finesse Band // Cinema and Video: Complete Video // Other: Love this Little City // Other Location: Huguenot Loft
Share This: