One look at this real wedding in South Carolina and you'll be left wanting more the moment you hit the last dreamy getaway photo from
Ava Moore Photography
. Charleston weddings are known for their heaps of charm, and Manda and Jarrod's perfect September day is yet another example of how pin-worthy these fêtes in this city are.
If you're one of those blushing brides that chose coral as your main color and you're in need of fab ideas on how to infuse it (or any color) all throughout your wedding, jot down how
Fraiche Event Design
thought to hang gauzy coral drapes from the ceiling beams at the reception; set out a fun "pink drink" for guests; or our personal fave, incorporate a funky and beloved coral Volkswagen van for your wedding party. The ideas are endless, and we certainly love how Manda and Jarrod did it!
From the photographer,
"

Jarrod and Manda met in Toledo, Ohio fresh out of college thanks to Manda's close friend Shayna and Manda's mother, Suzette. Like any proud mom, Suzette showed Jarrod pictures of her daughter. Unfortunately for Jarrod, Manda was not single at the time! He had to wait…"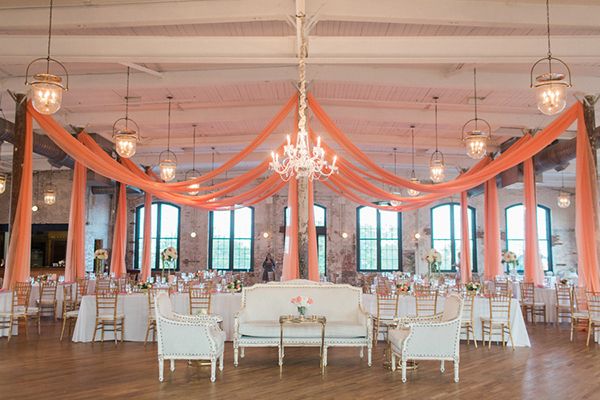 "

Listening to Jarrod's touching and comical tales of getting his timing right was one of the highlights of the evening. Finally after many years of failed attempts, Jarrod succeeded in taking Manda out on their first date! It was at a French restaurant in Toledo where they both discovered they were meant to be together."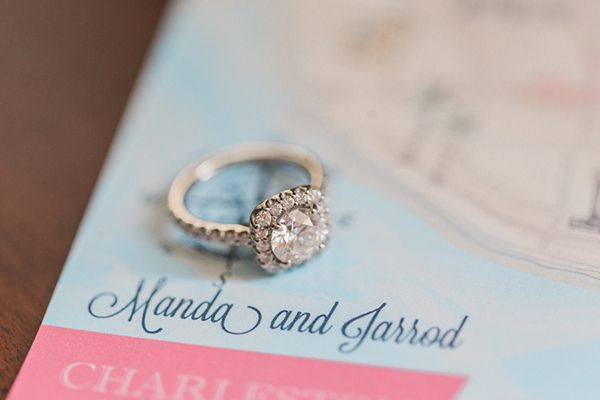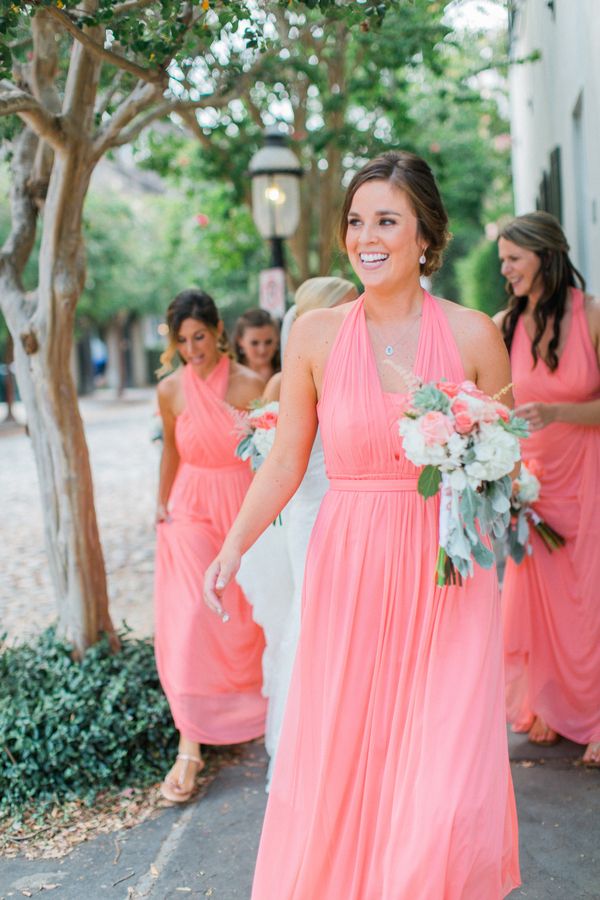 "

After moving to Charleston several years later, Jarrod decided to propose to Manda at a French Restaurant here in Charleston named Gigi's. He had them recreate the same dishes they enjoyed on their first date together in Toledo. It was then that they started planning their wedding that would take place in Charleston's French quarter."
"

I met Jarrod and Manda for the first time at the Cedar Room for a lovely tasting party! The Cedar Room at Mercantile and Mash is located in the Cigar Factory. It's an open and airy space, featuring historic wood columns, hardwood floors and original elements of the circa 1881 building."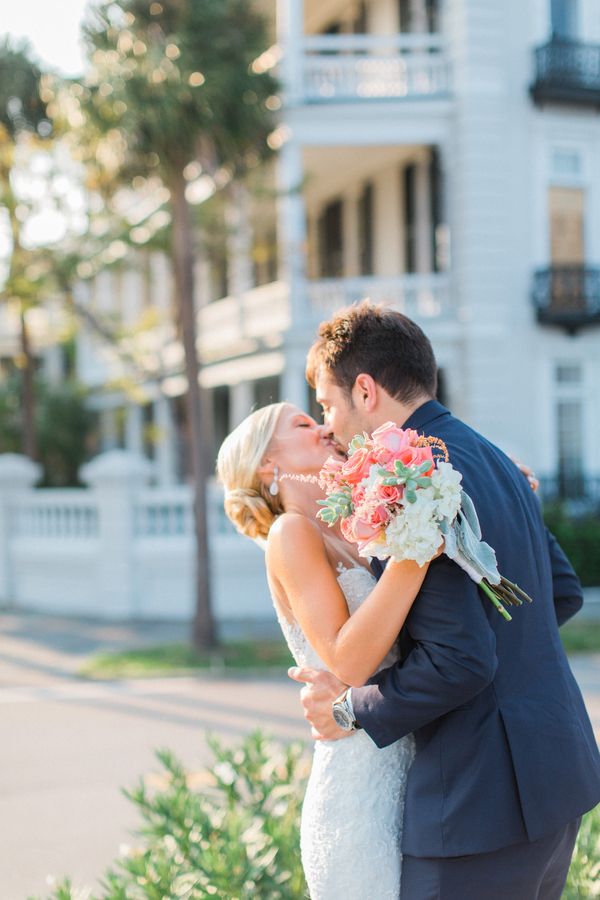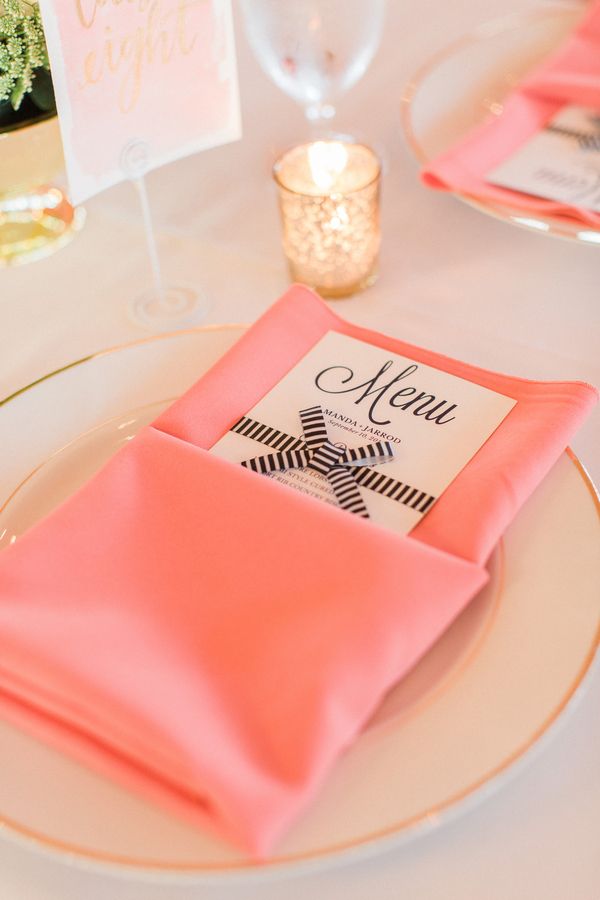 "

Ashley with Fraiche Event Design did the most amazing design for the reception space. The rustic backdrop of the Cedar Room paired with the floor to ceiling coral pink draping gave the space that perfect southern rustic chic feel!

"
"

Another vintage touch was Lucy, the coral pink bus from Lowcountry Valet, which shuttled us around in the afternoon!"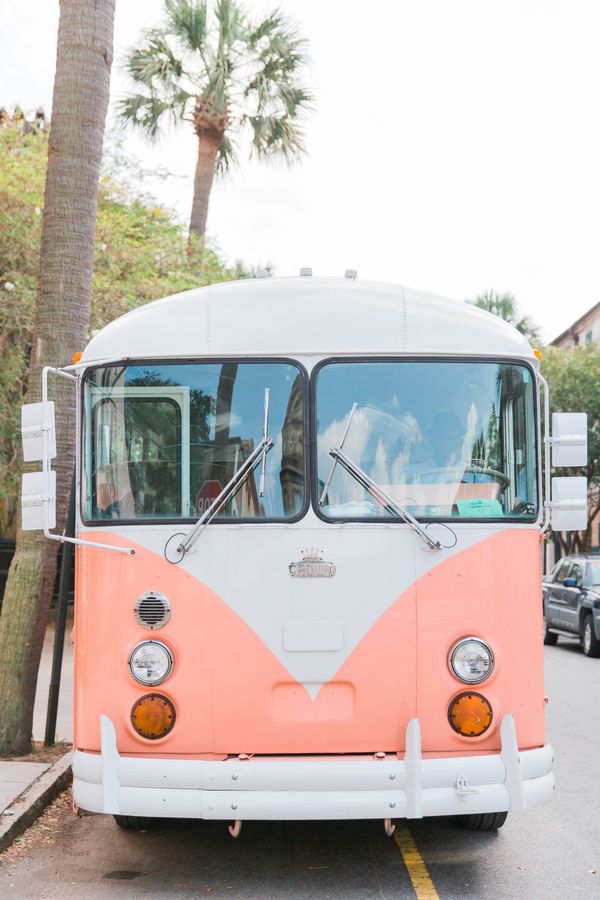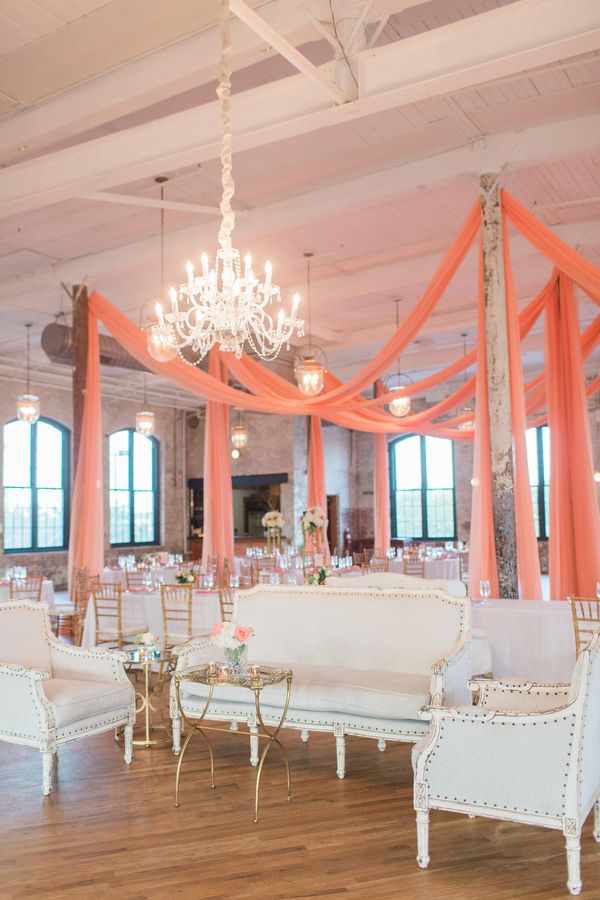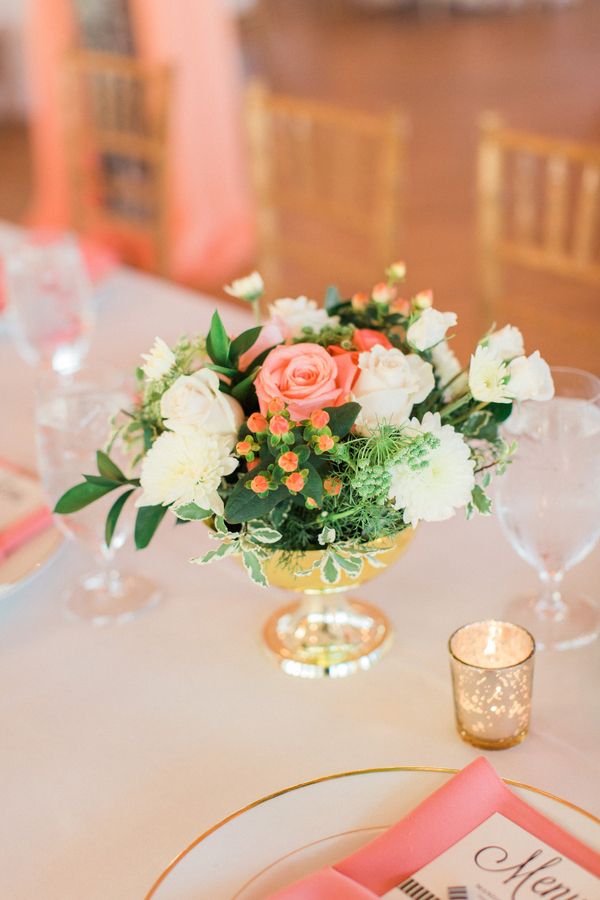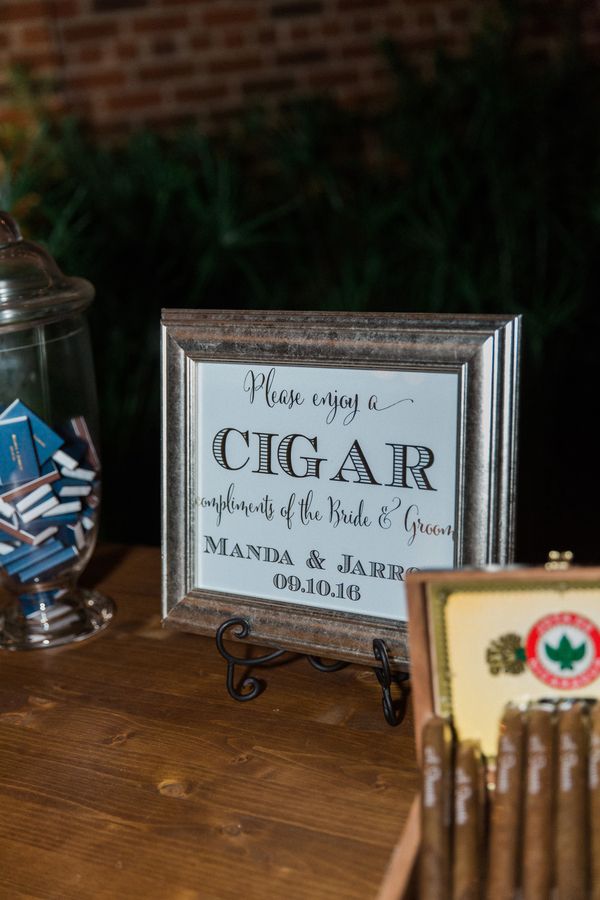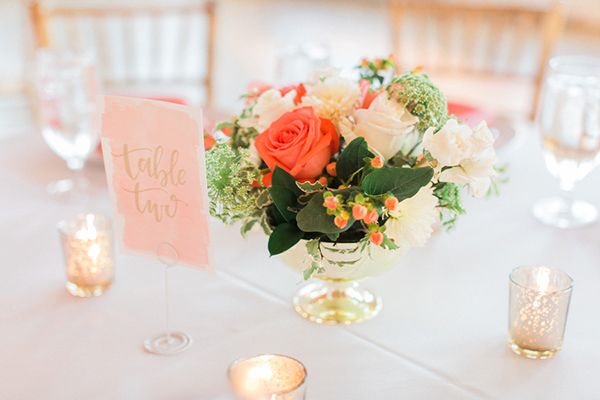 "

It was so much fun to see this couple's happiness as their perfect day unfolded. Congratulations Jarrod and Manda!"
Photography: Ava Moore Photography // Event Design: Fraiche Event Design // Transportation: Lowcountry Valet & Shuttle Co // Transportation: ACW Limo // Linens and Coverings: Snyder Event Rentals // Lighting: Lowcountry Entertainment // Dress Boutique: Gown Boutique of Charleston // Makeup Artistry: Lashes and Lace Bridal Hair and Makeup // Videography: Francis West Studios // DJ: Complete DJ // Bakery: Mercantile and Mash // Reception and Caterer: The Cedar Room // Ceremony: The French Huguenot Church
Share This: