With dreamy captures by
Laura Watson Photography
, today's real wedding out of Charleston, South Carolina truly is a sweet one. Event planner,
Like The Dazzling
took care of all the logistics and the lush florals you're seeing below including these incredible bridal bouquets? Well, we have
Creech's Florist
for those!
The venue that Lauren and Connor chose was the
Historic Rice Mill
. Which was the perfect spot to bring this classically southern wedding to life! From the team, "Lauren & Connor are your classic, Southern-chic couple."
"She's a little bit Jackie Kennedy and he's got that sly grin of a Southern gentleman. Together, they're impossible
not
to look at! But that's not what drew 150 people to Charleston for their destination wedding. No, it was something much, much more."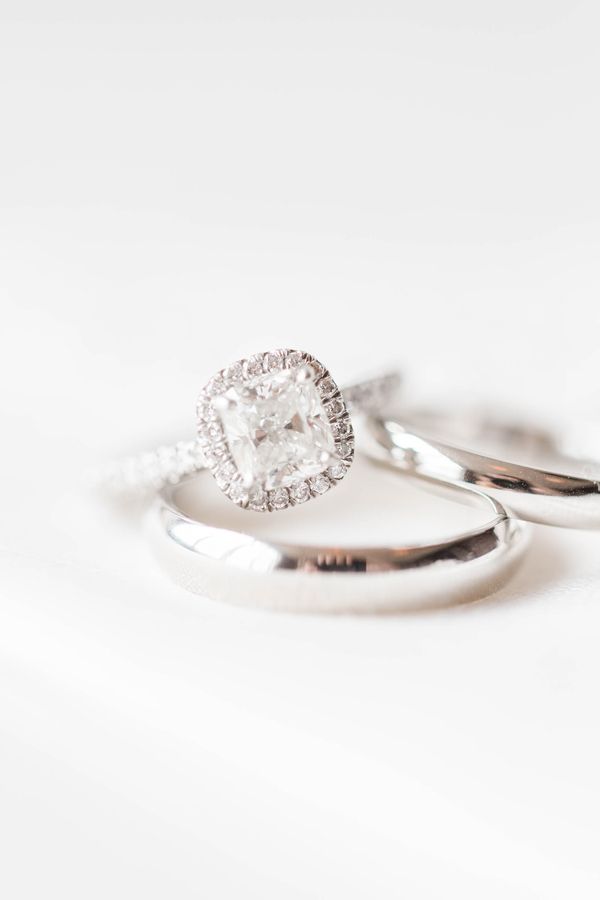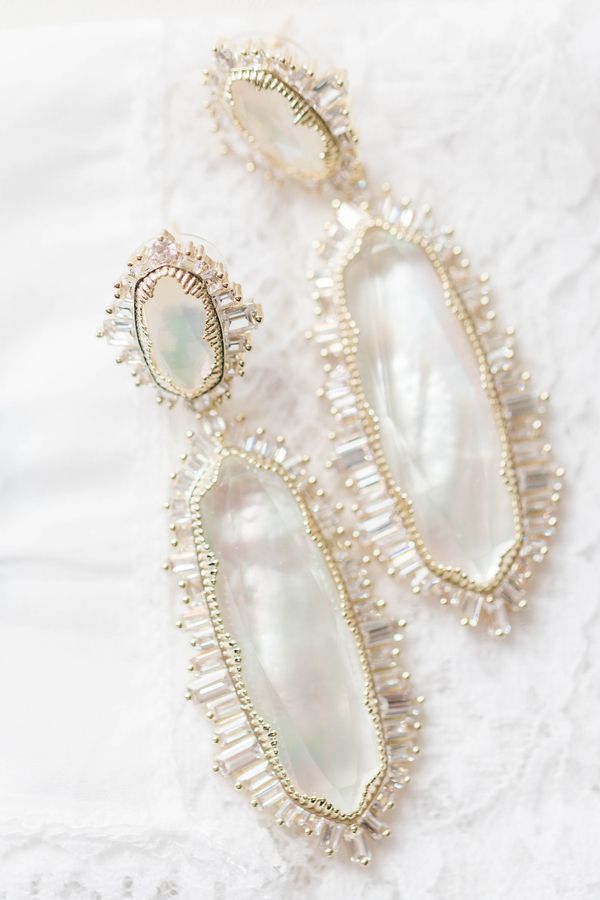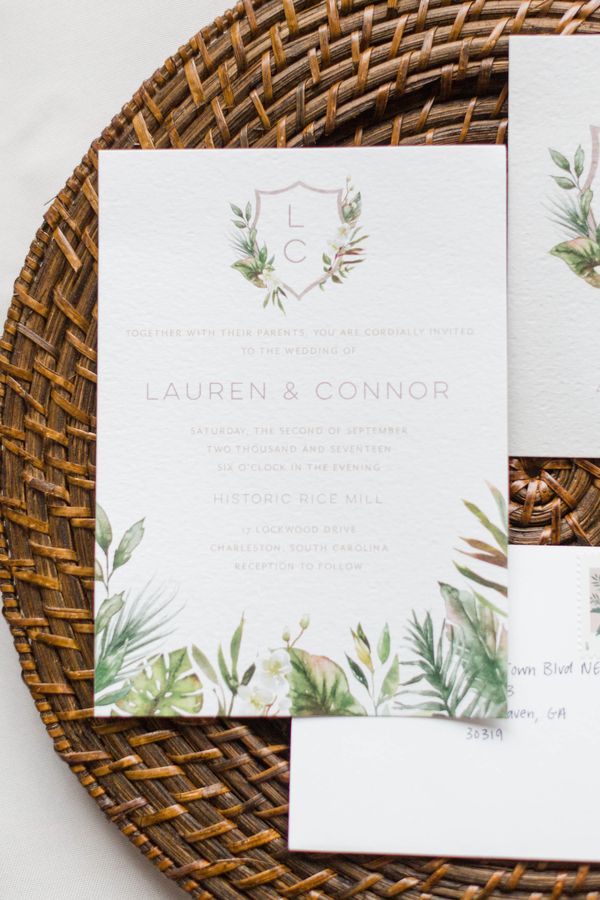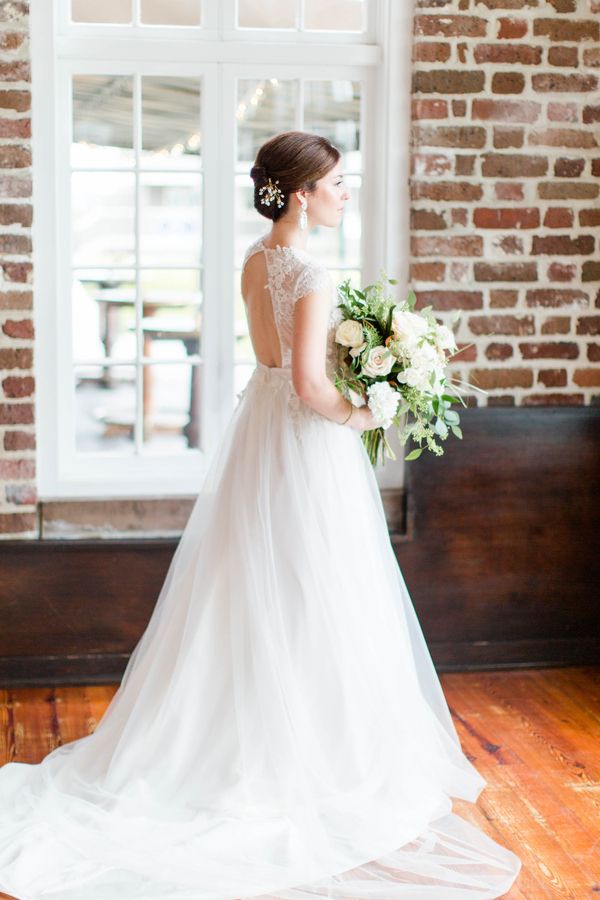 From the team, "Beyond her impeccable taste, Lauren's go-getter spirit and compassionate personality is gravitational. You can't help but be drawn in."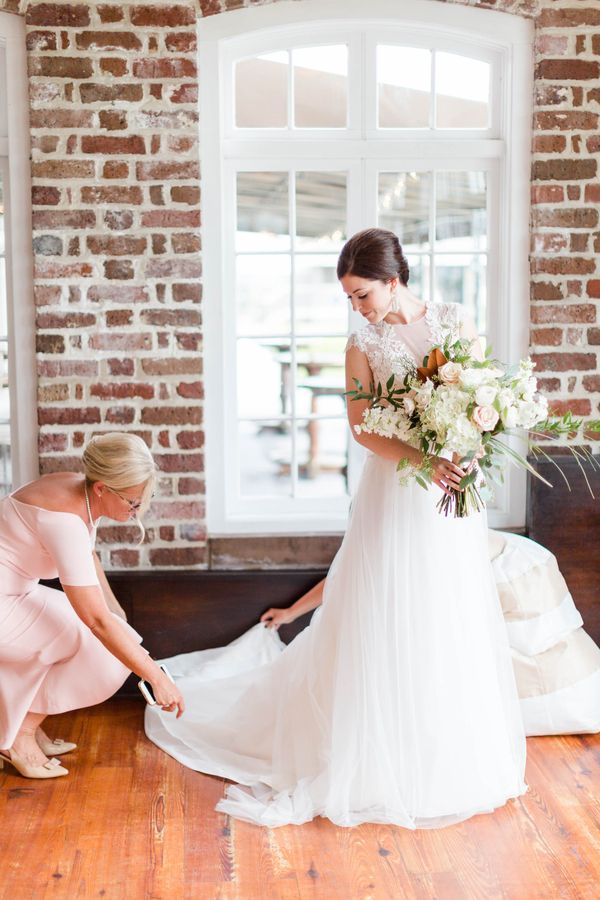 "When we asked her bridesmaids for their favorite "Lauren" characteristic, thoughtful was what they all agreed upon. And it showed on her wedding day."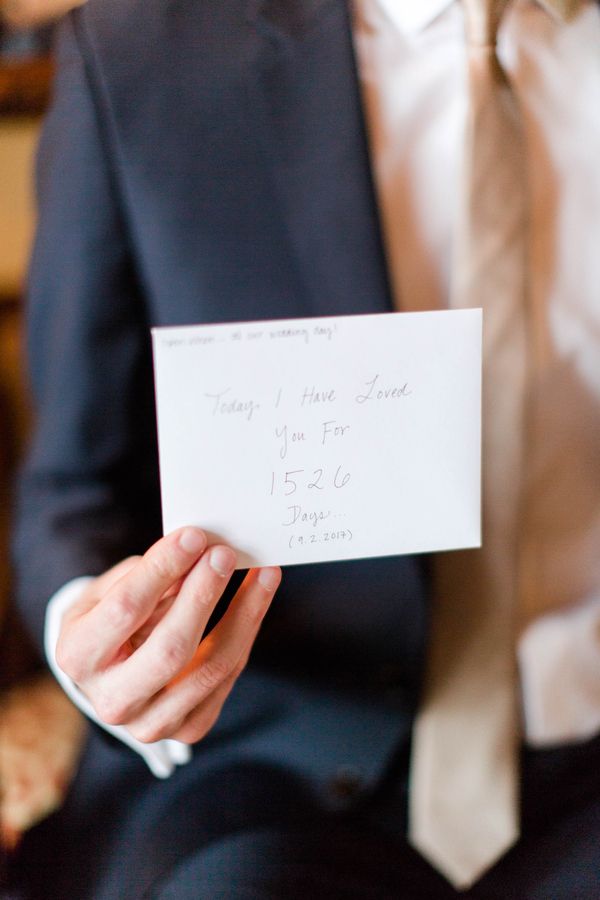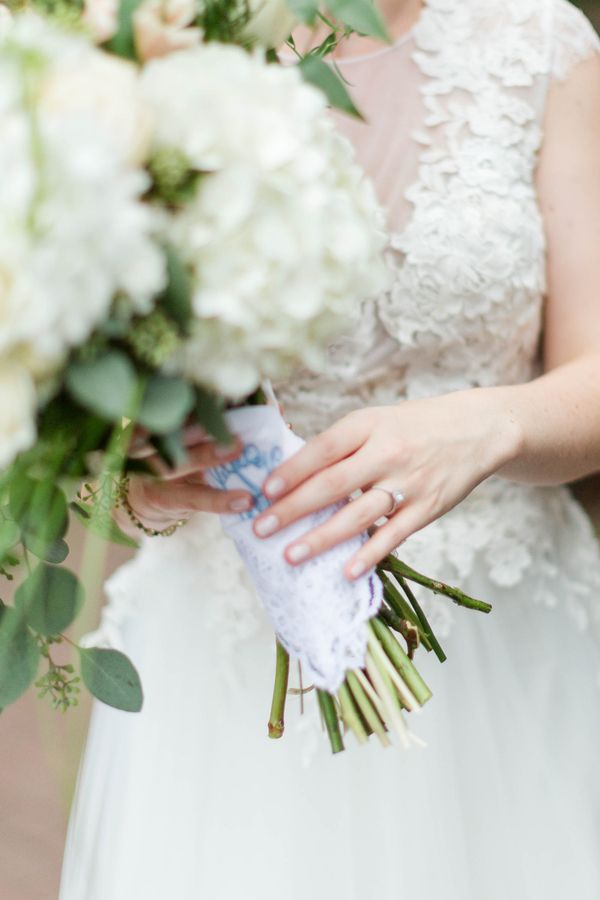 "Lauren held her bouquet, tied by an heirloom handkerchief from the mid-1800's. It has passed on to the women of her family for generations, and finally, it was hers."
"As she twirled in her dress by the big bay windows of the
Historic Rice Mill
, I noticed Lauren bring her hand up to wipe a tear away… Just in the other room, the band practiced playing Lauren and Connor's first dance song. It all became real."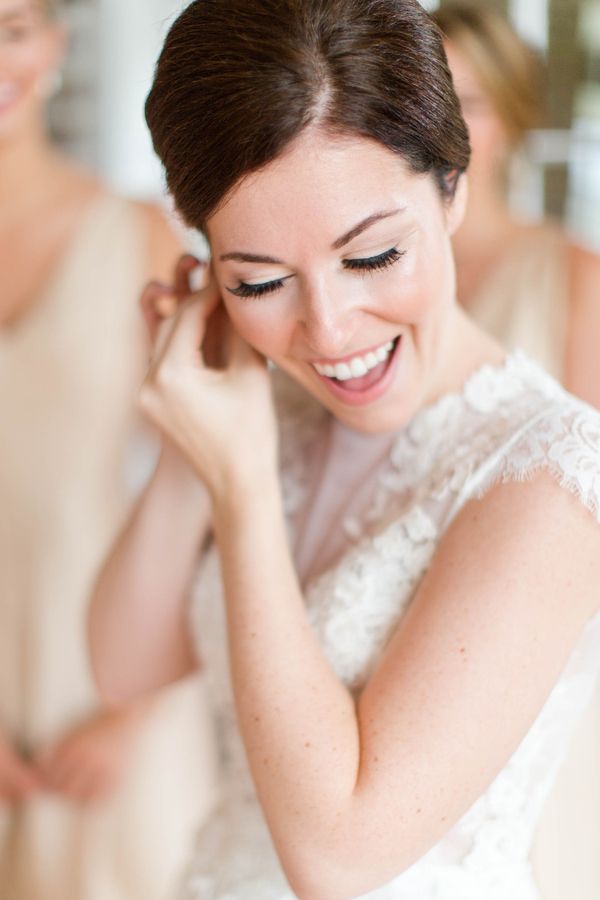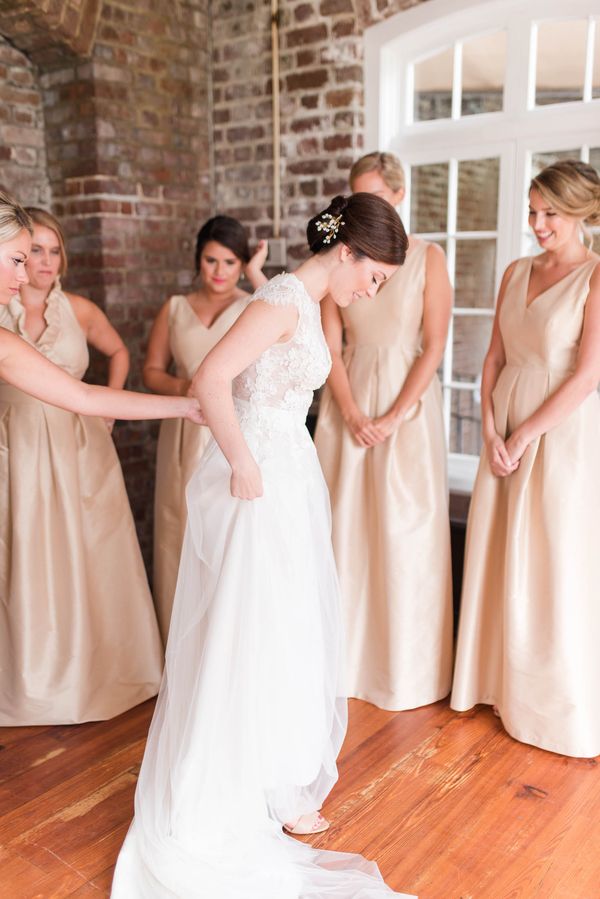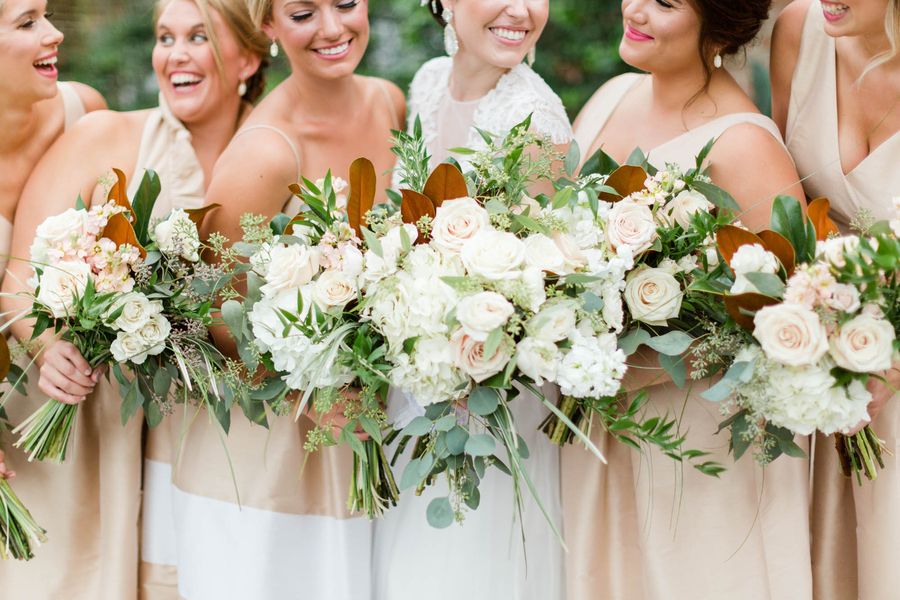 An invitation suite from
Wedding Paper Divas
really set the tone for this lavish affair.
And oh. my. goodness! Can we all just pause for a moment and admire the dreamy magnolia leaves we're seeing peeking out of these bouquets?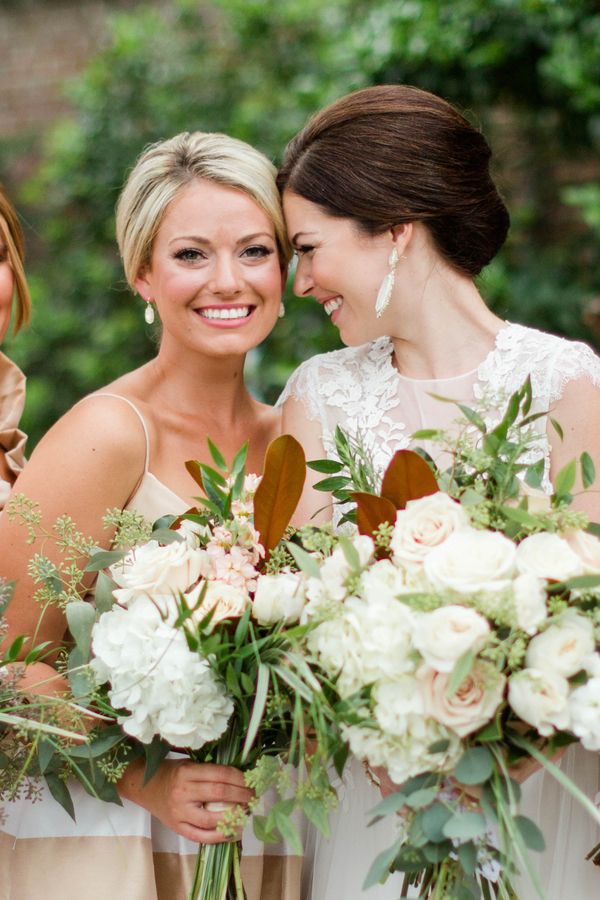 The dresses in this wedding are absolutely to die for. We're all kinds of smitten with his beauty from
Fabulous Frocks of Atlanta
.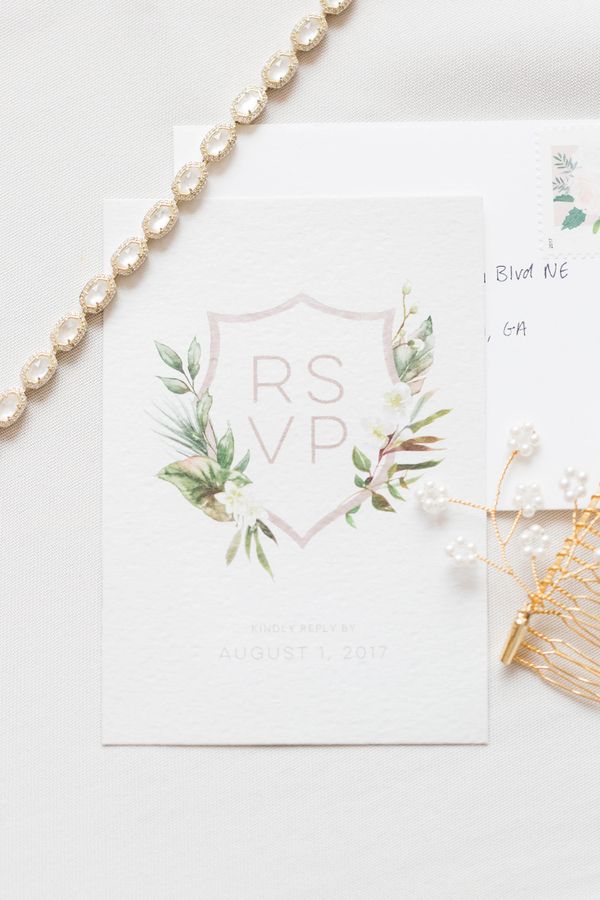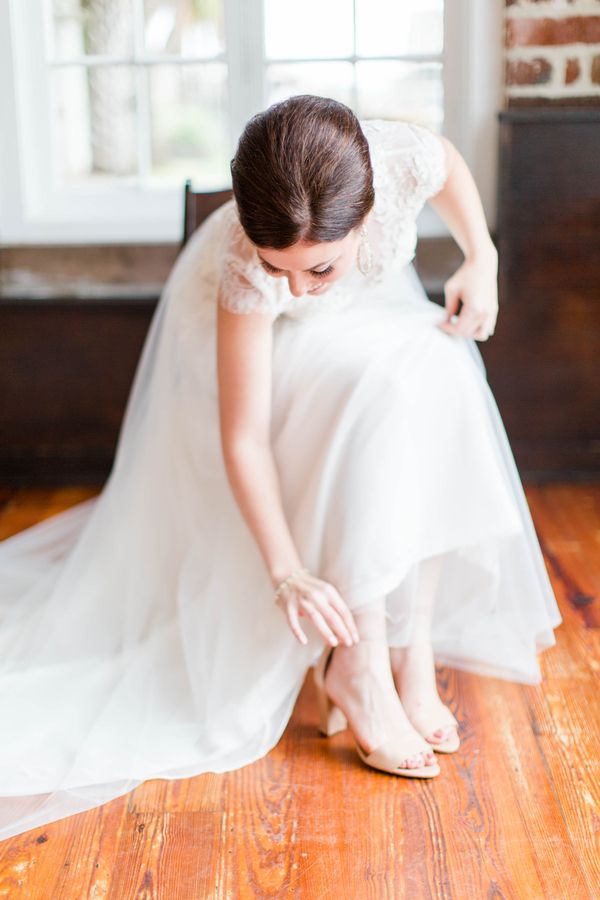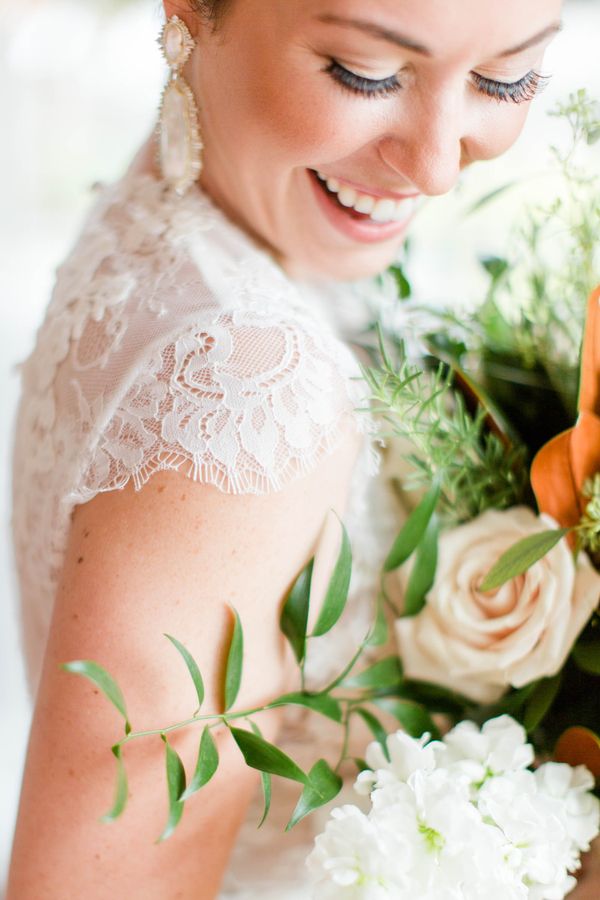 And these bridesmaid dresses from
Lula Kate Bridal
? Well, you can just go ahead and consider us obsessed!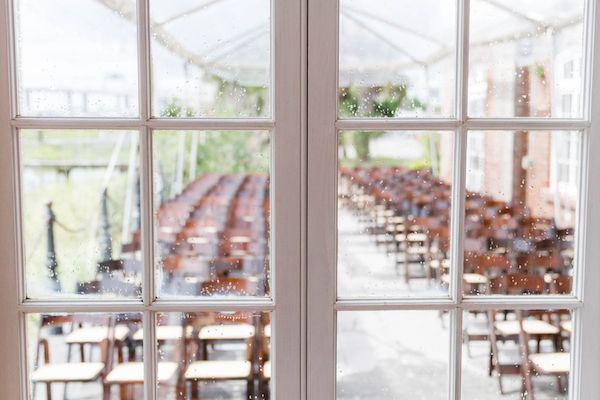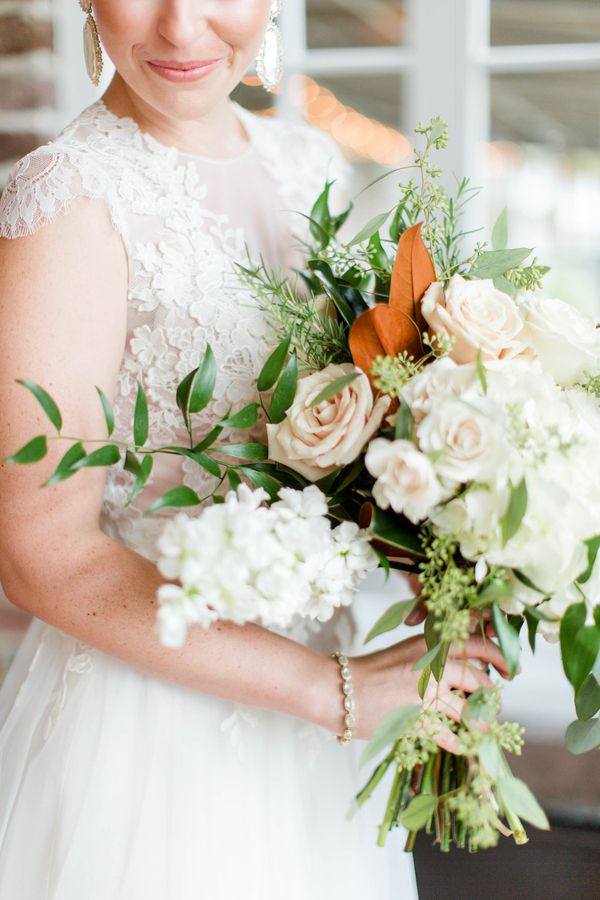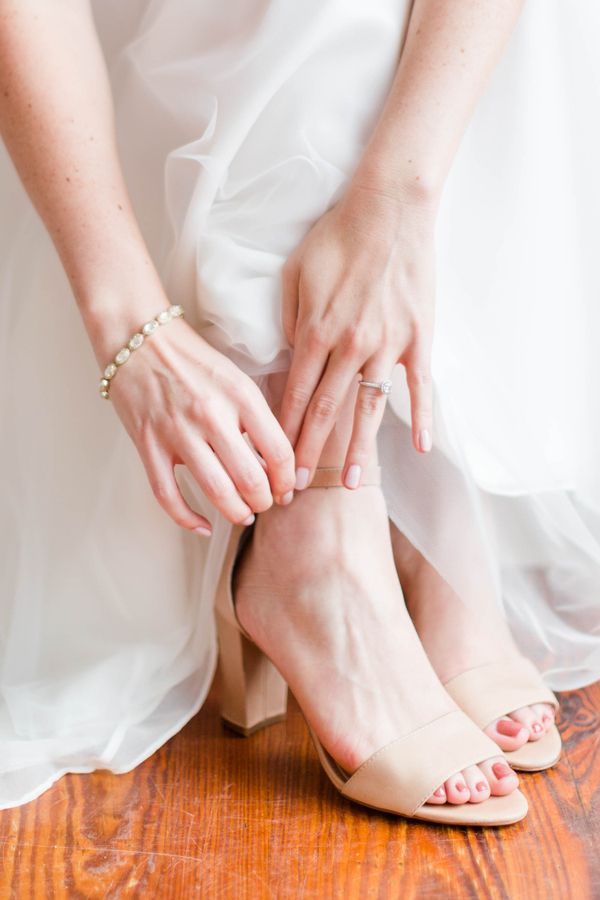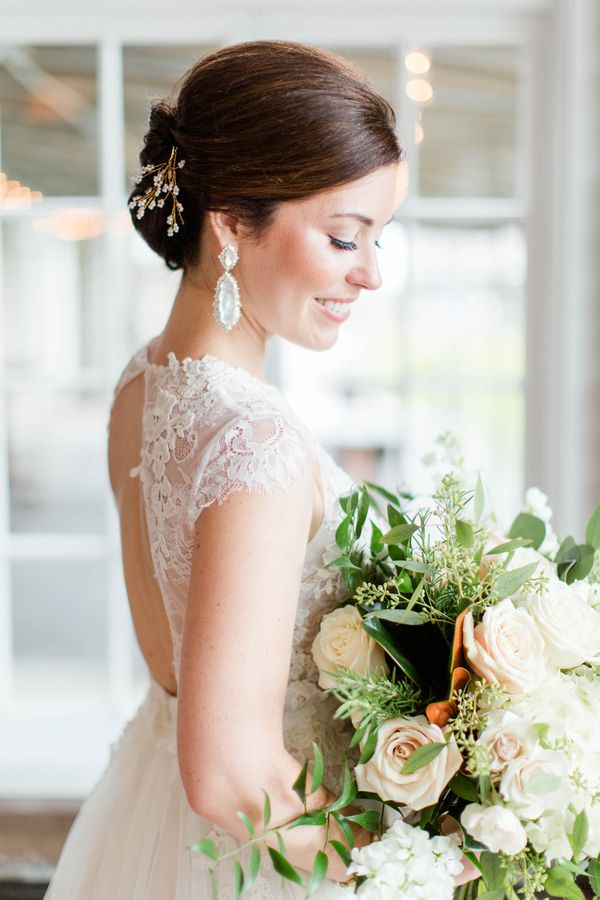 Because what's not to love about this fabric? And this unique striped dress for the maid of honor?
All kinds of swoon-worthy with this beige meets classic white color combo. Are we right? Or are we right?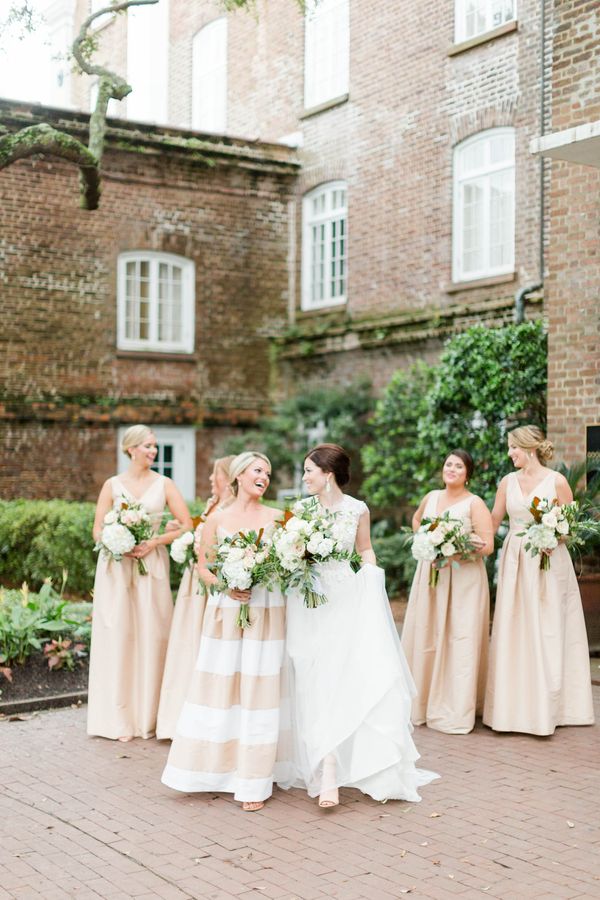 More from the team, "Before Connor saw his bride, I asked him "Are you nervous?" And he said to me, "No, I"m just ready,"
"Lauren came through the doors, walked up to Connor and turned him around. The smile on his face said it all."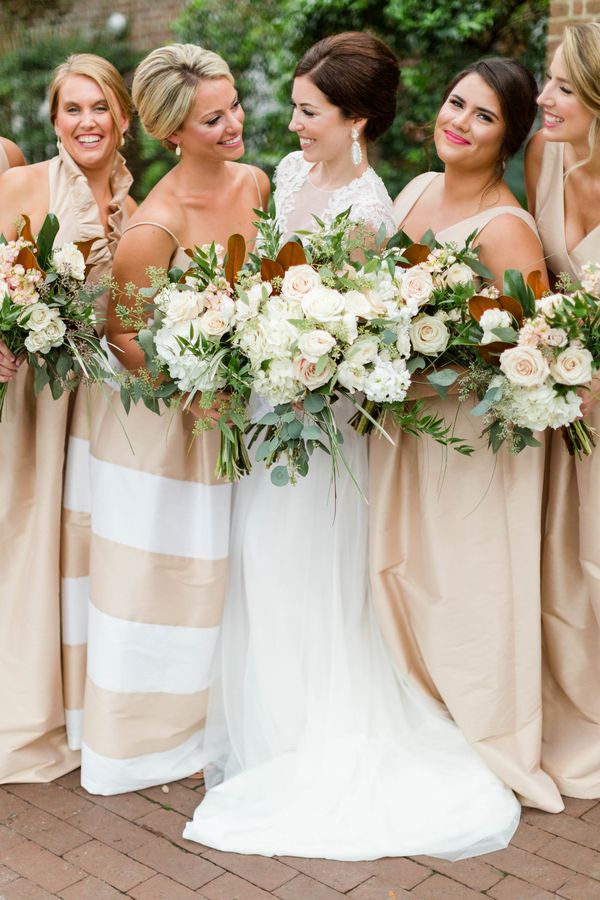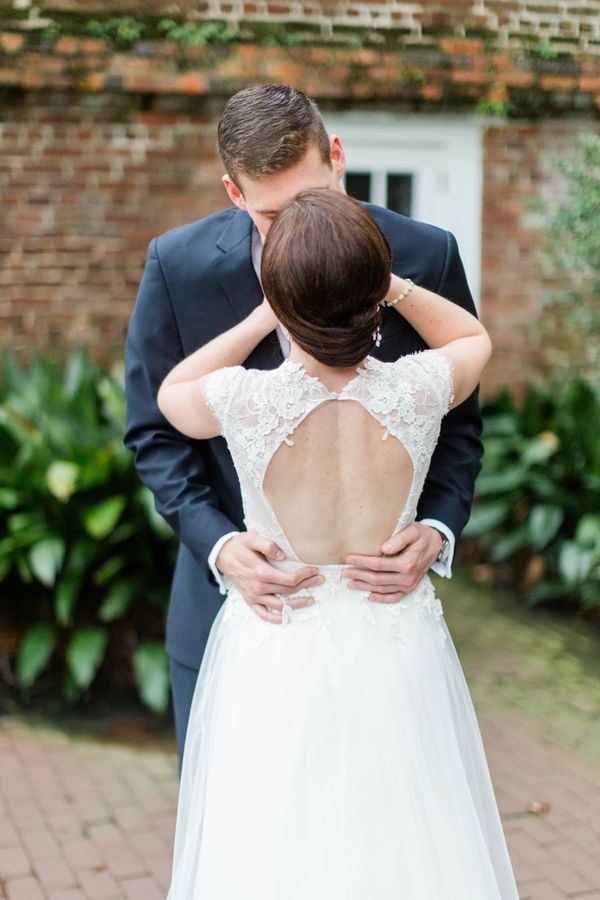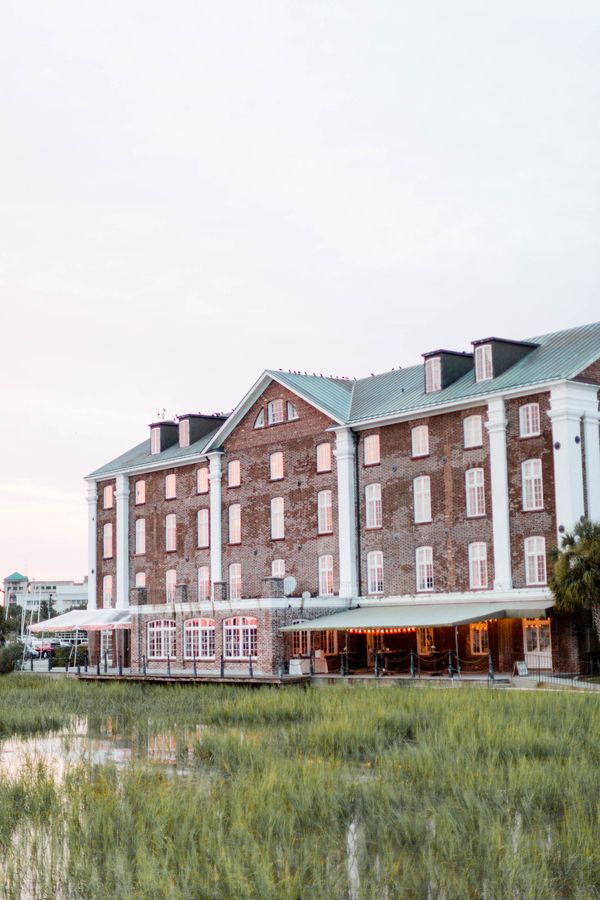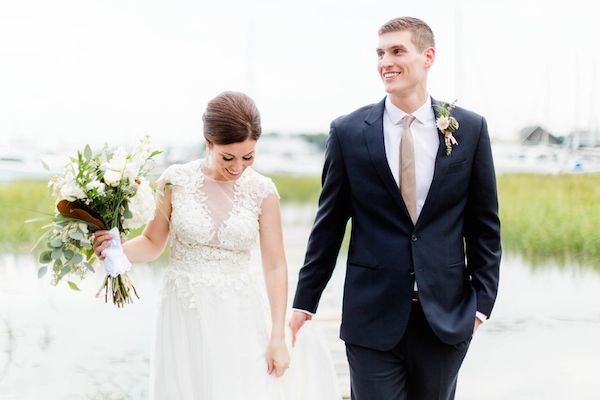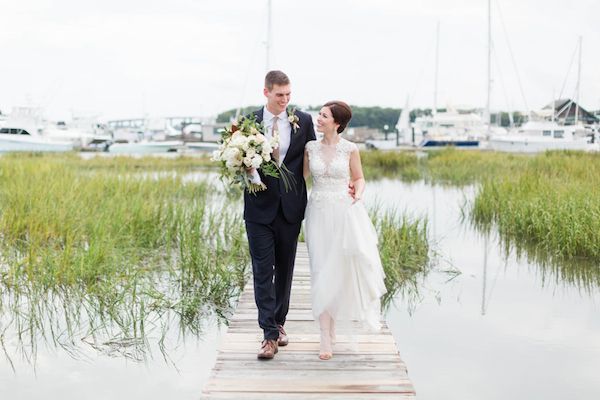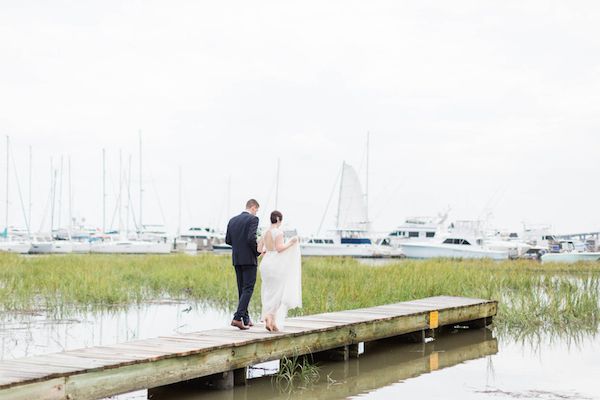 "During the ceremony, Connor reached up to wipe another tear off Lauren's cheek."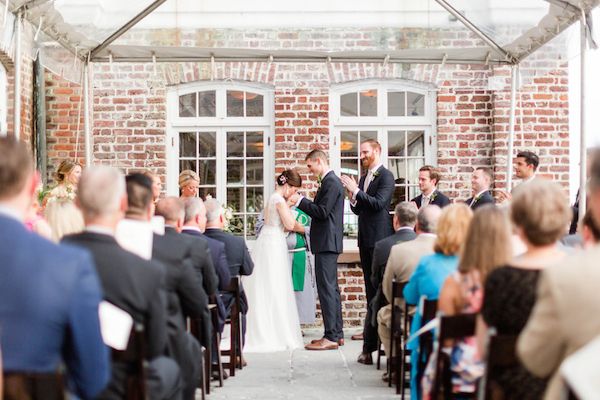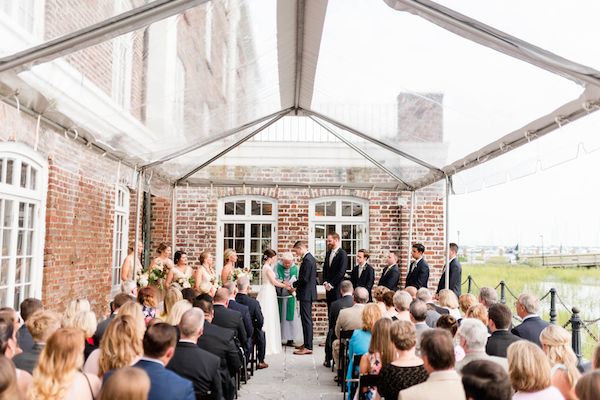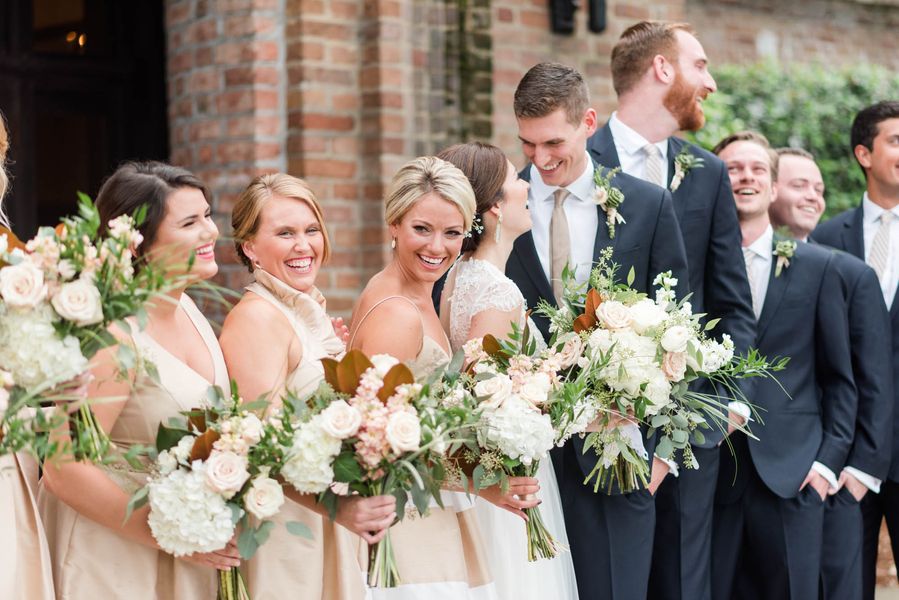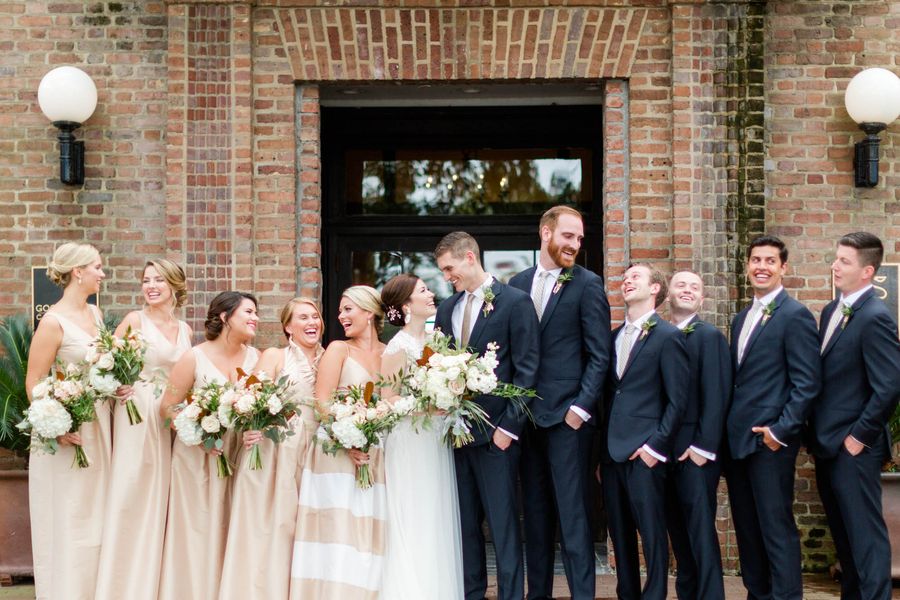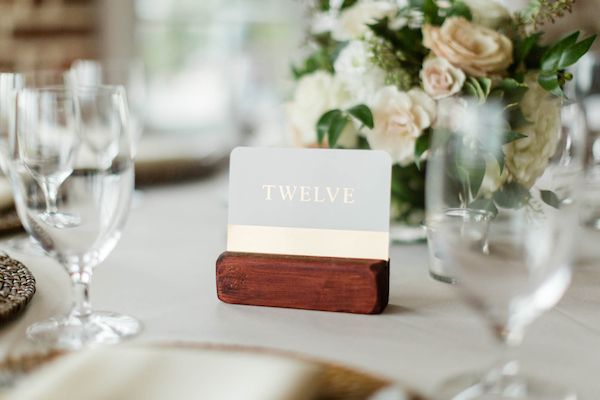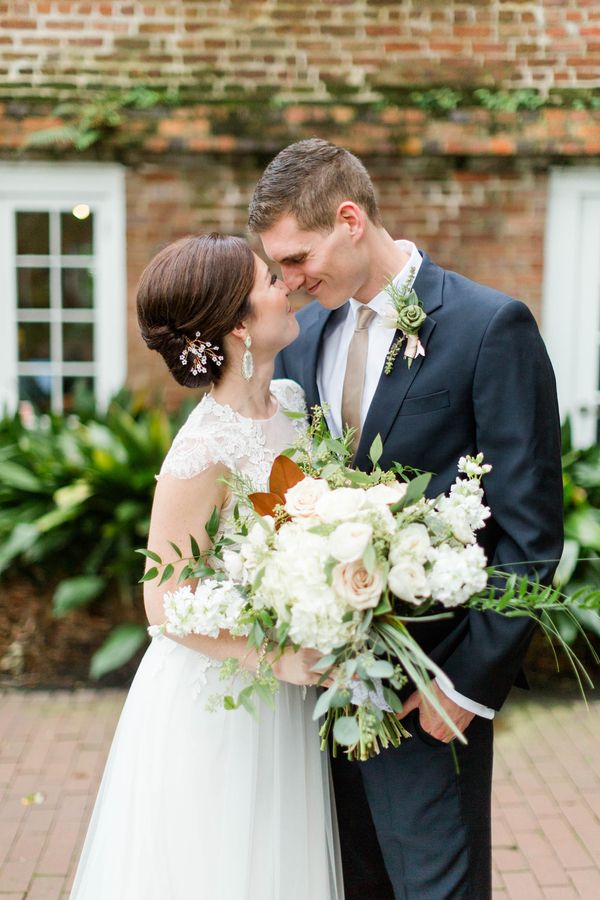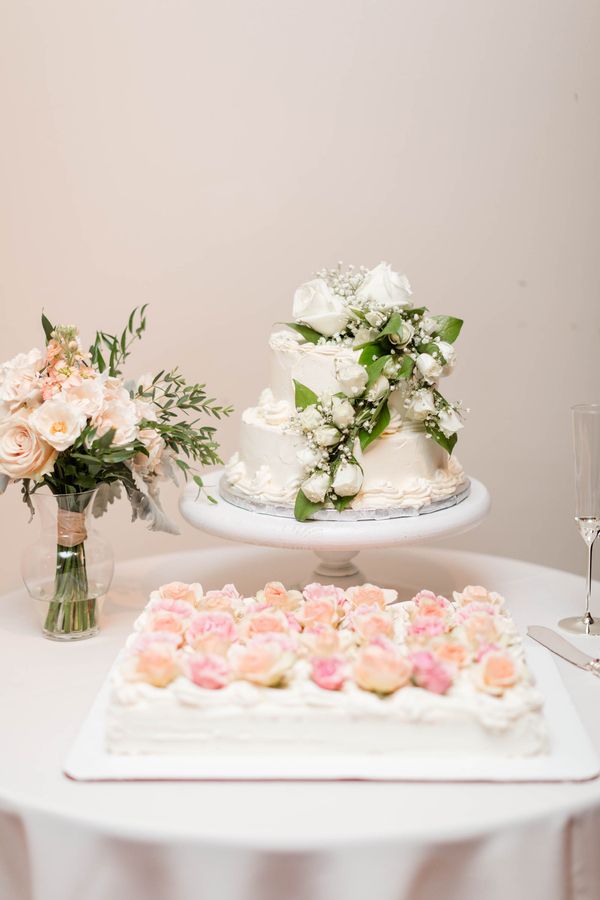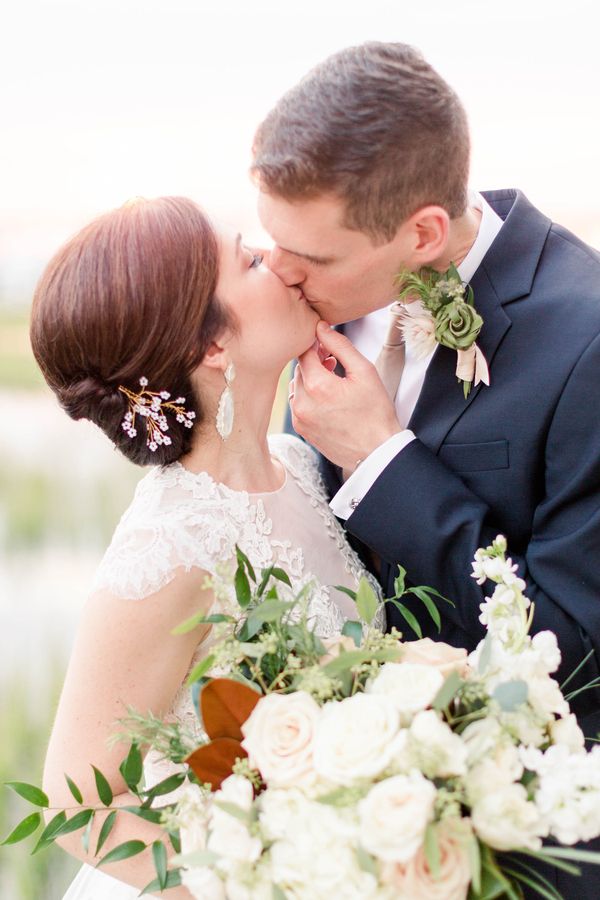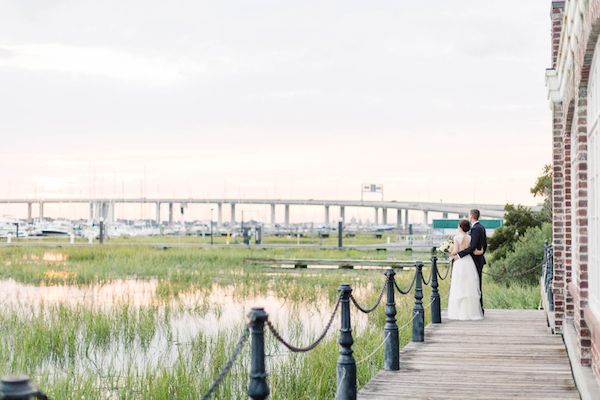 "The night was lovely, and as it came to an end, Connor had yet another surprise for Lauren! You see, there's a special song between the two of them."
"You might think "well, that's an odd song to call yours," but when you hear the story of how these two began dating, it's perfect."
"After the bouquet toss, Connor and his band switched places with The Vista's to play a song for Lauren and their guests! Before we knew it, Shania Twain's "Man, I Feel Like A Woman" came through the speakers – and the band nailed it! Everyone was dancing and having the best time, it was the perfect way to end a perfect day!"
Share This: