And into the woods we go on this dreary Wednesday afternoon! Jaw dropping would be an understatement! Because it isn't hard to see the beauty of bare, spiny trees and a moody color palette to work with in the forest when spring has not quite arrived yet and winter is still very much hanging around. That's where event designer and shoot planner
Added Details
began, and from there, every beautiful detail of this inspiration fell into place.
PEARL Photography by Elena
captured the day for us, beginning with the striking black invitations with gold lettering to the sultry black lace dress worn by the shoot's bride.
Pozie by Natalie
conjured up a haunting bouquet with the cherry on top being the stand-out, fuchsia-colored amaranthus.
To match the decor of horns and animal pelts, she gussied up the table with a leafy table runner that complemented the whole organic ambiance of the day. Such huge amounts of talent to be seen in these photos!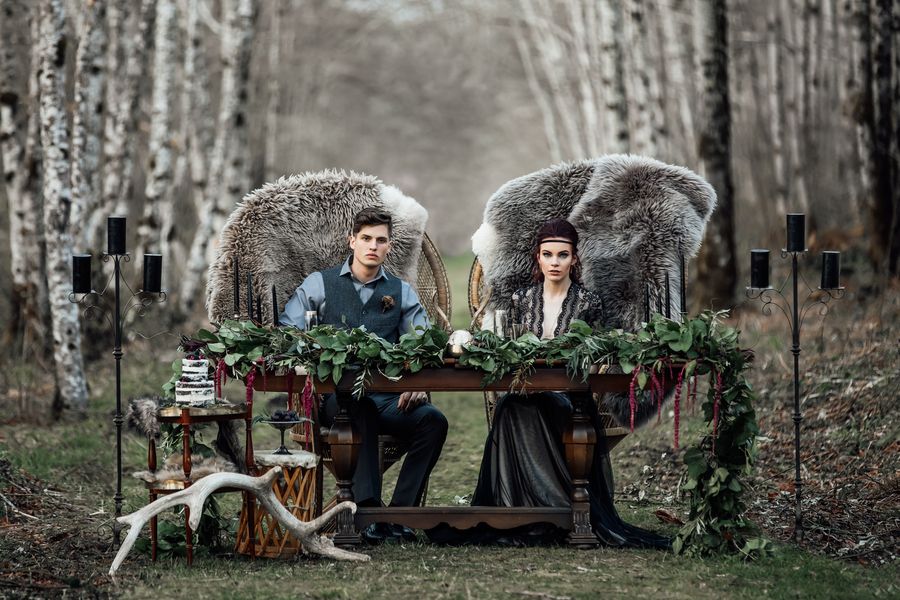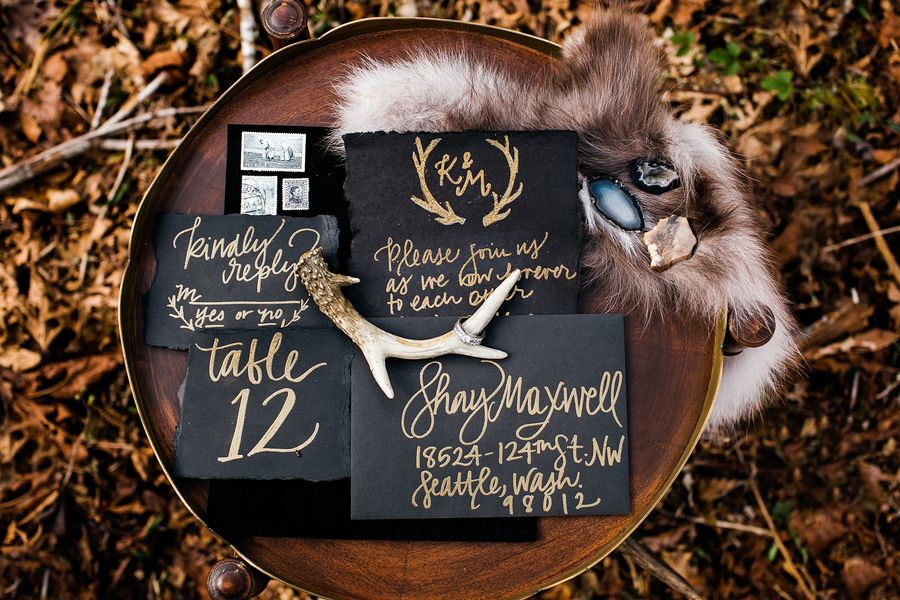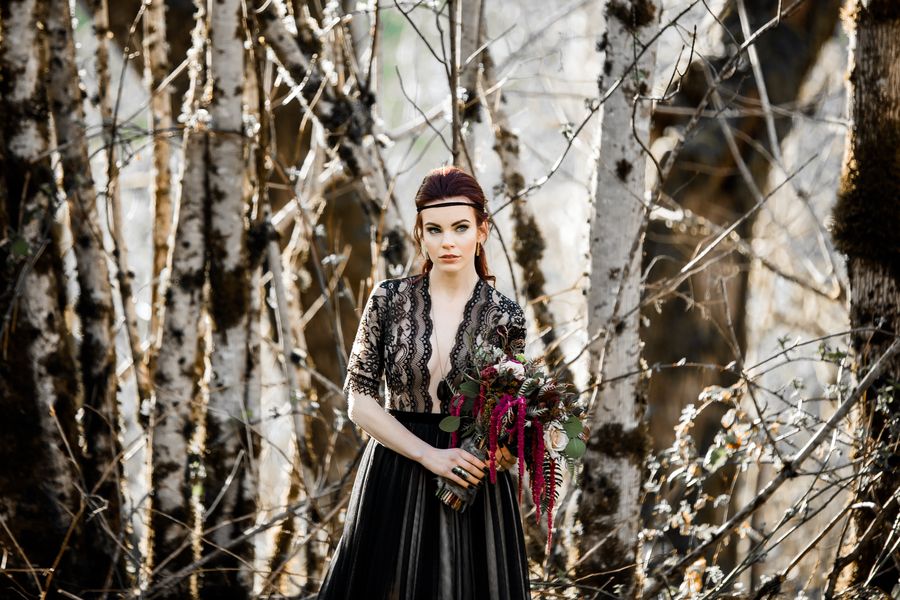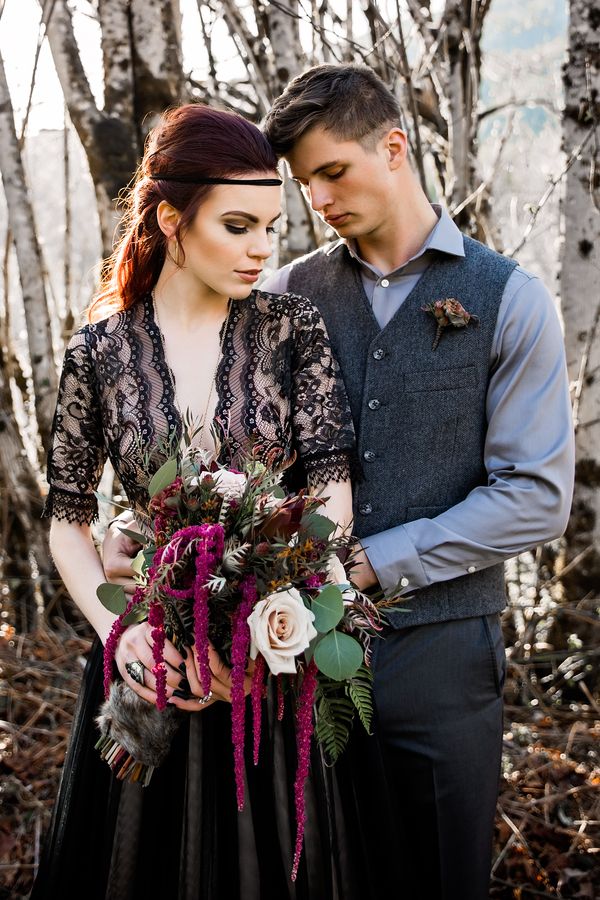 From the photographer,
"

The richest of textures, like the roots of the strongest birch, begins in the verdant depths of this romantic location outside of Seattle."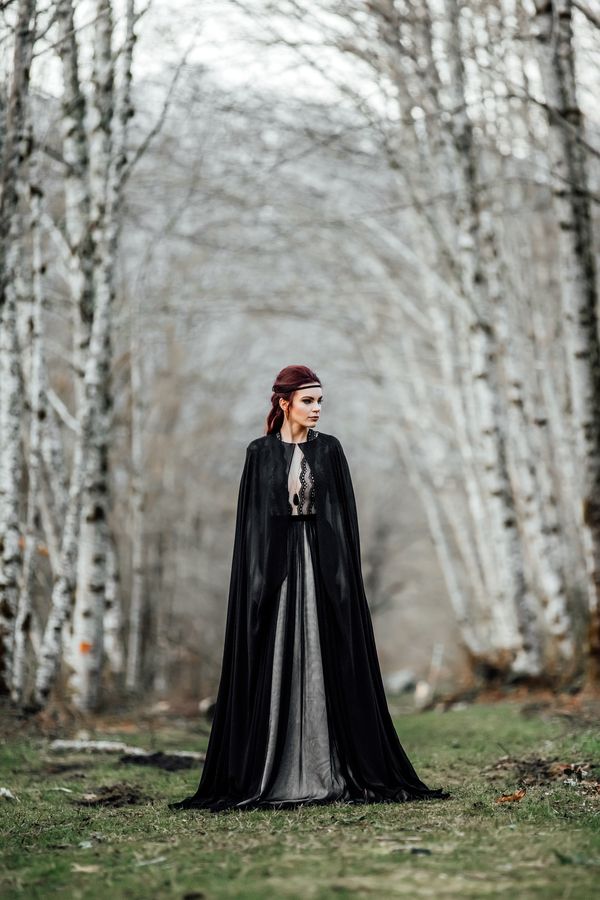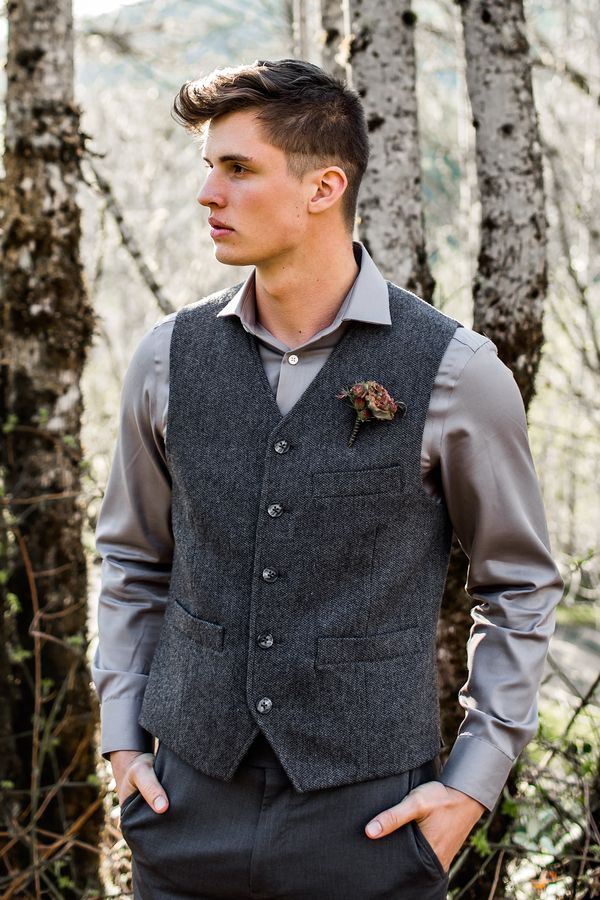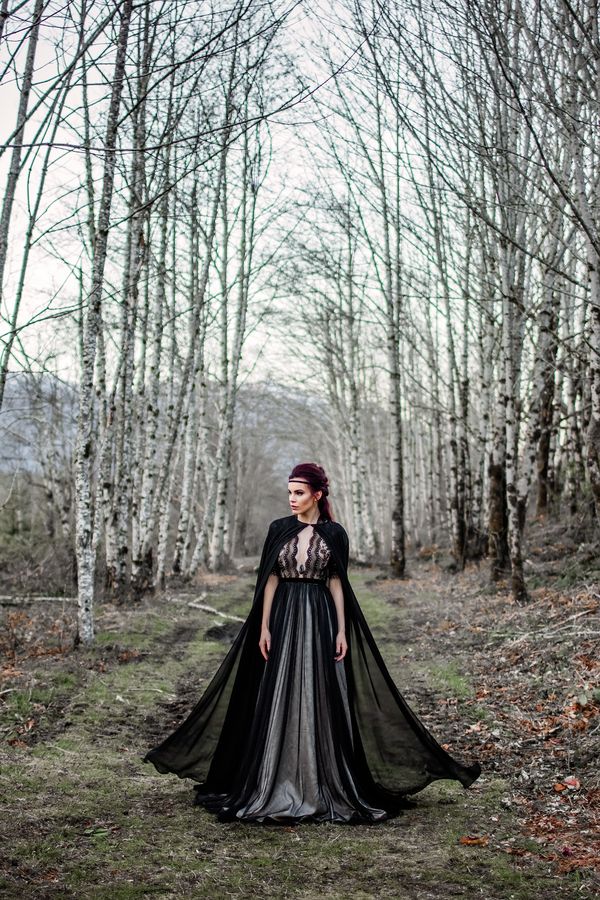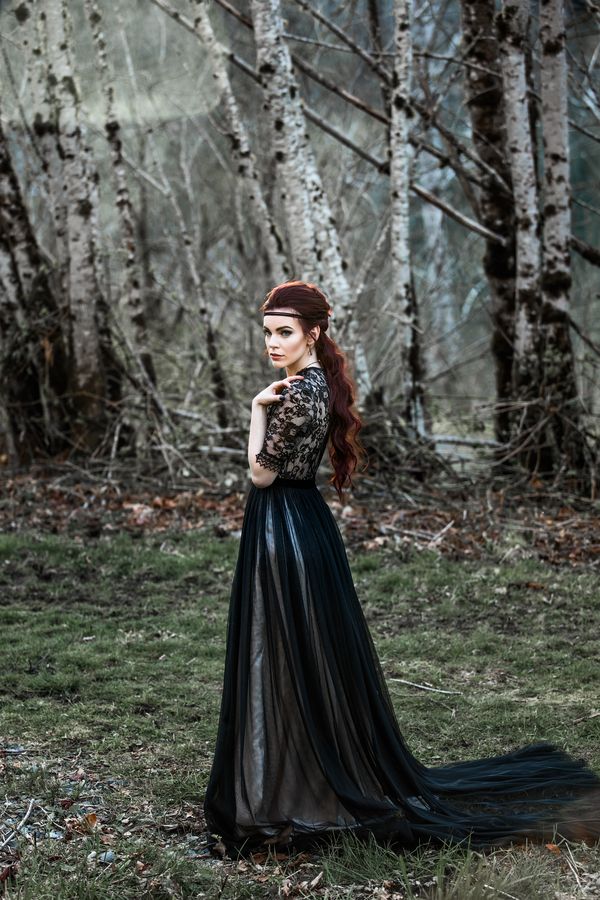 "Fur and lace, earth and sky, combine to create an ambiance like no other in this modern, viking-inspired look. Like the many elements of this amaranth bouquet, every detail comes together perfectly to create this elegant woodsy setting."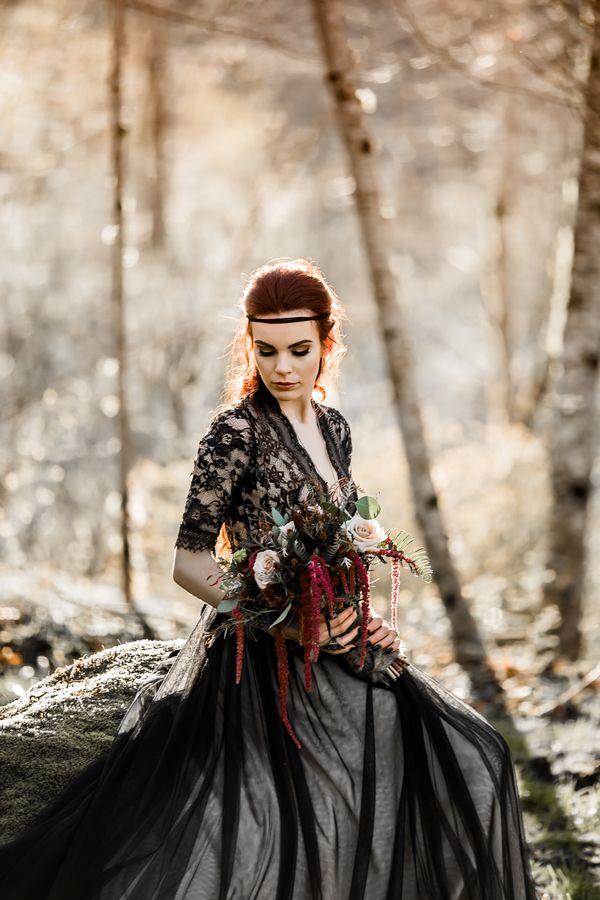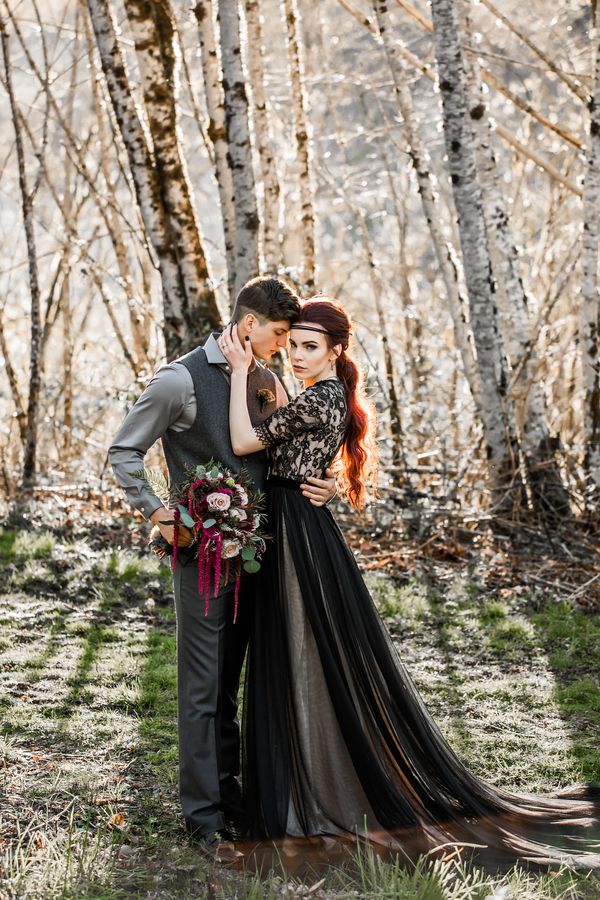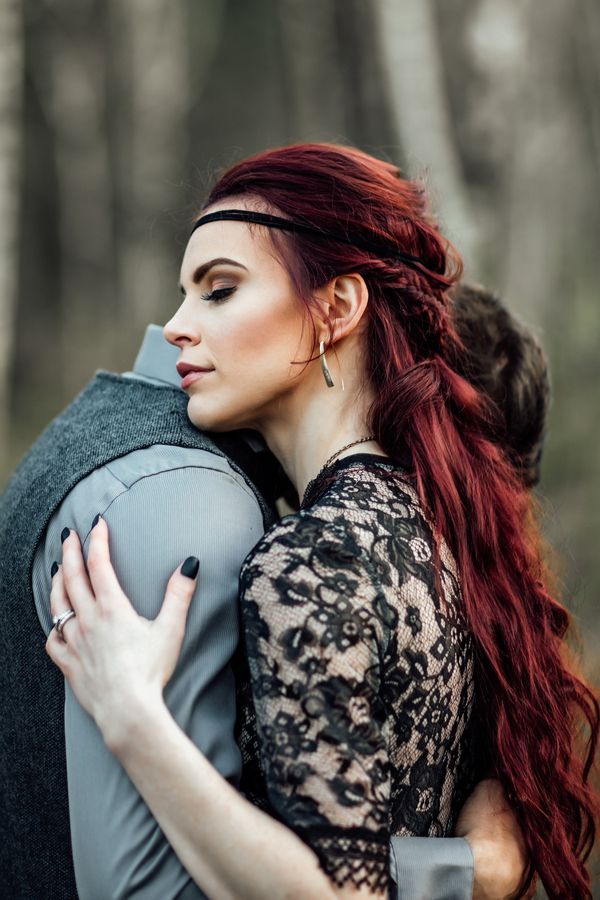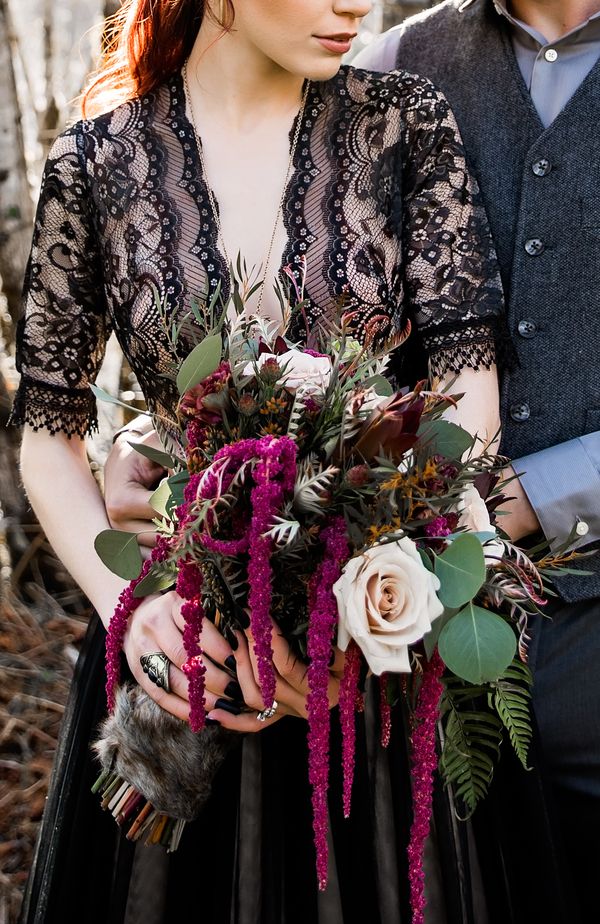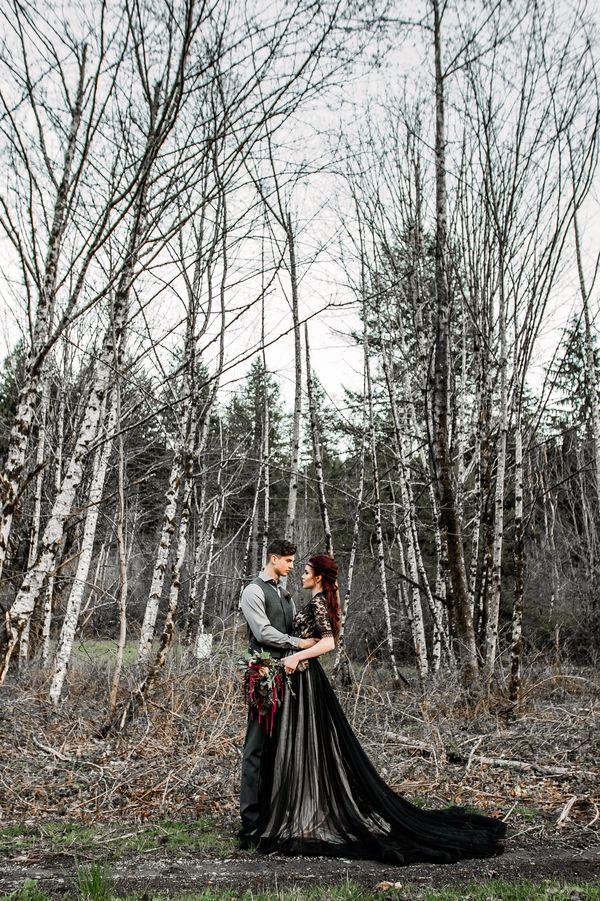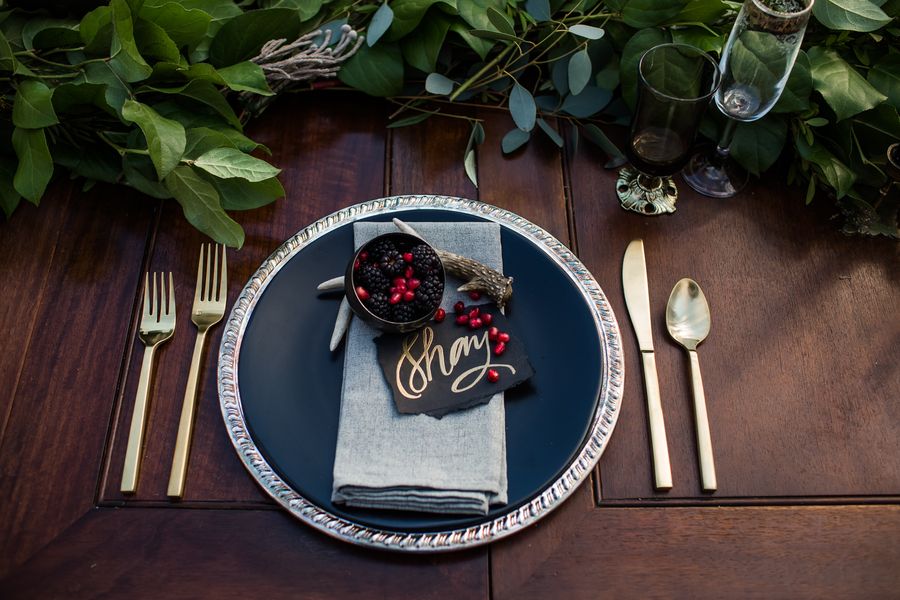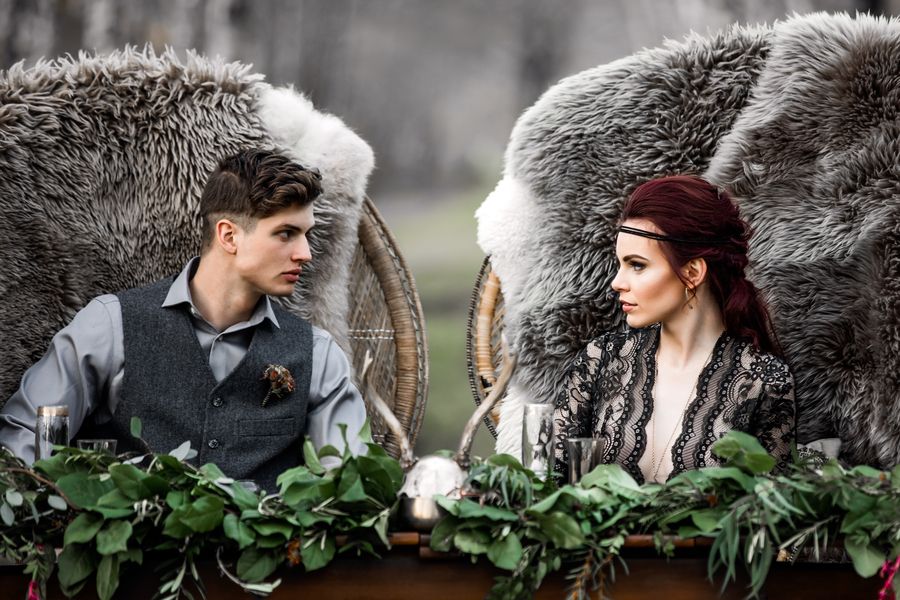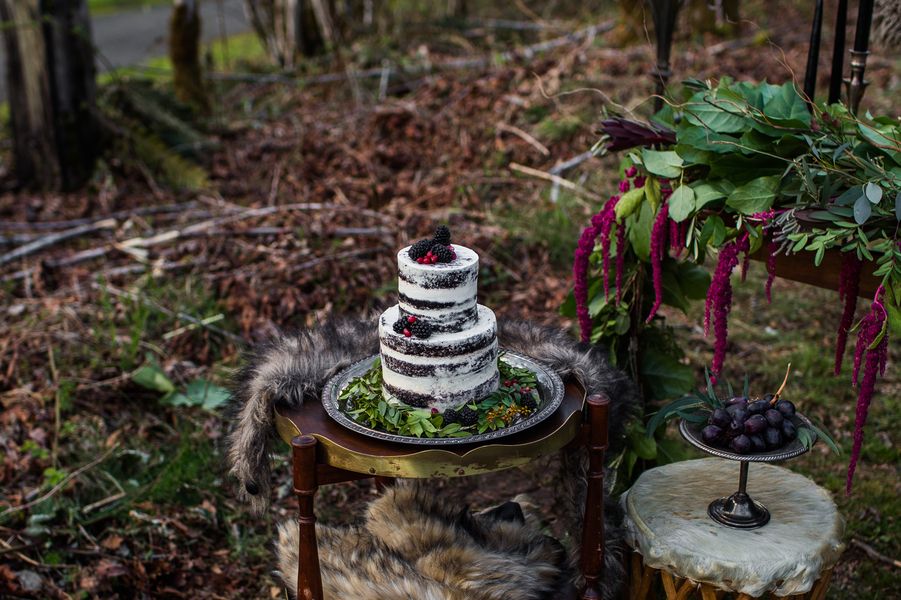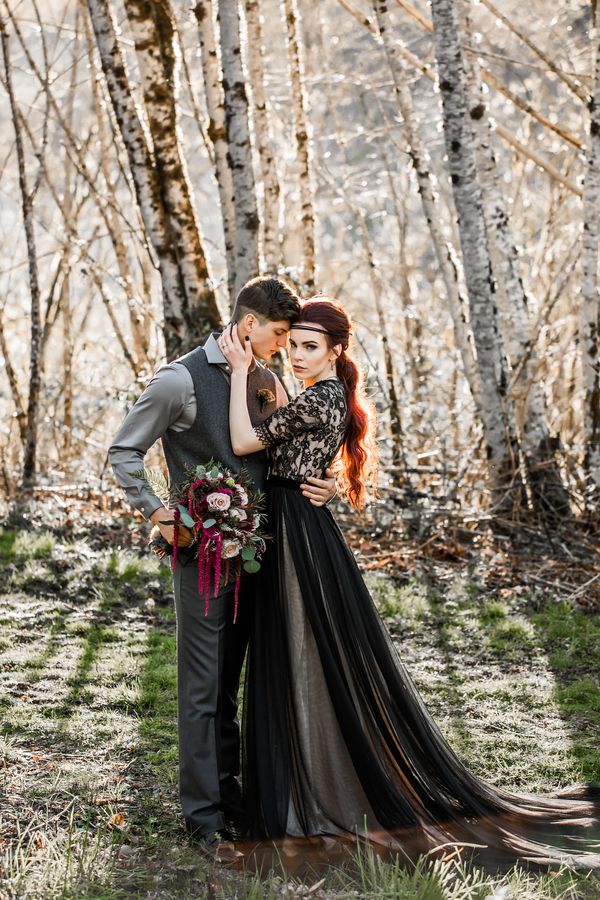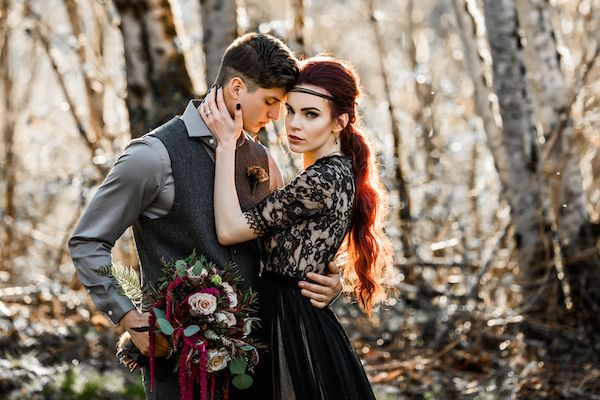 Photography: PEARL Photography by Elena // Event Planning Added Details // Floral Design: Pozie By Natalie // Hair and Makeup Artistry: Sierra Perry // Calligraphy: Katelin Simons Design // Jewelry: Fringe // Bakery: Gathered Confections // Rentals: Wander Event Rentals // Tuxedo and Mens Attire: Men's Wearhouse // Dress Design: Frankie & Maude Custom Bridal Atelier
Share This: