Dreamt up by Erica Henderson of Tin Roof Farmhouse, (the absolute go-to for vintage rentals in the Northern Cali area, by the way!), Erica wanted to showcase inspiration for the modern fine art bride by combining an industrial space. And the historic The Old Sugar Mill? Well, it simply made the most perfect spot to do just that!
This team mixed farm tables, romantic candlelight, antique furniture pieces and place settings styled to the nines. All while pulling in natural elements like antlers, marble, leather, and vine. And the result? A dreamy scene full of inspiration that we're lucky to take a peek at thanks to Ashley Noelle Edwards.
As for the color palette? They took color inspiration straight from the inside of a shell. Think soft blues, grays, hints of pink and green. This aesthetic was carried out into the tiniest of details, including the catering by
Root 49
with oysters on the shell served on antique platters to the bride's abalone shell nail polish and stunning natural labradorite jewelry.
Get ready for gorgeous with planning by
Events by Rebecca
and oodles of eye candy from this truly talented team of wedding pros.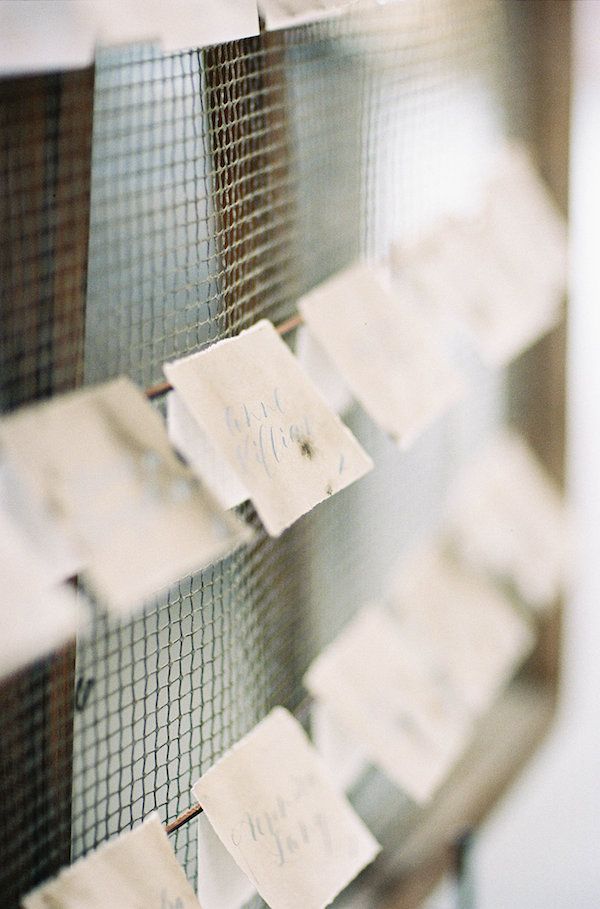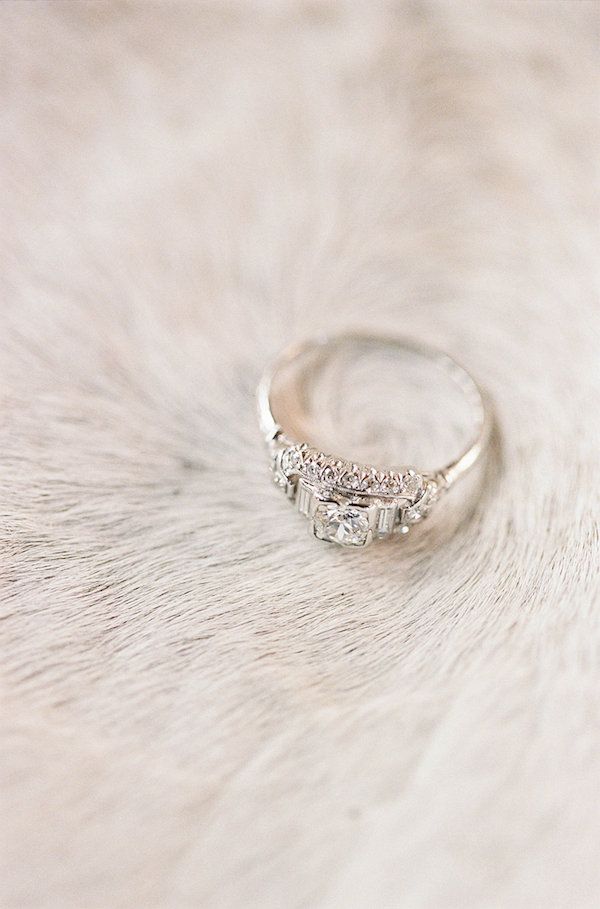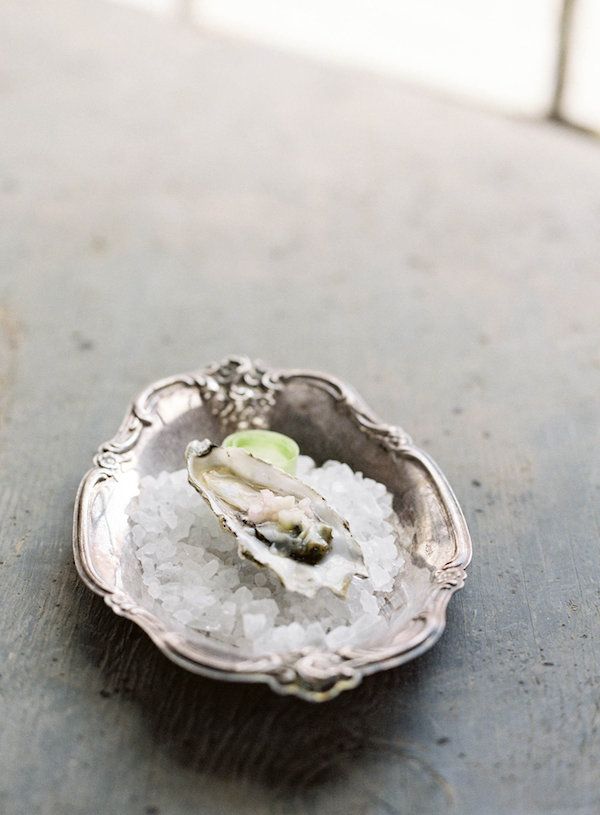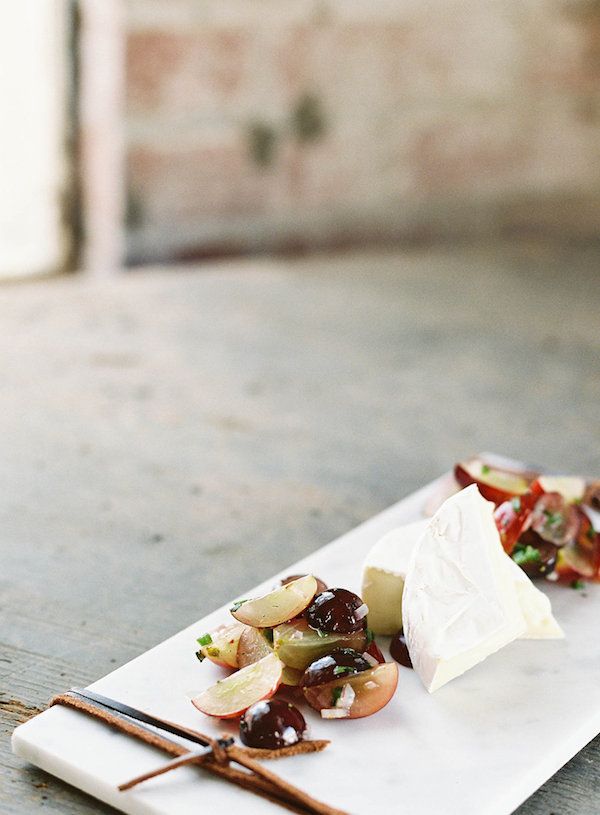 From the team, "Our bride reflects this juxtaposition of nature and industry with her boho lace gown by
Saldana Vintage
, gray leather heels, leather bracelets, and metal jewelry, including two stunning crowns from
Idolatry
— a pink gemstone crown, and a white crystal tiara."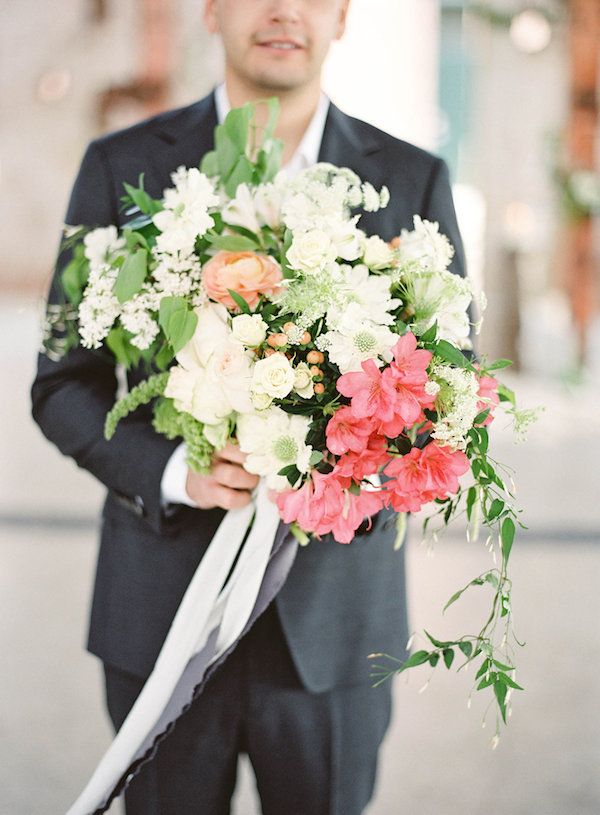 This session included several cakes created by
Paper Heart Patisserie
— white fondant wrapped in gold leaf-edged icing to mirror the way the industrial aesthetic can be romantic and luxury.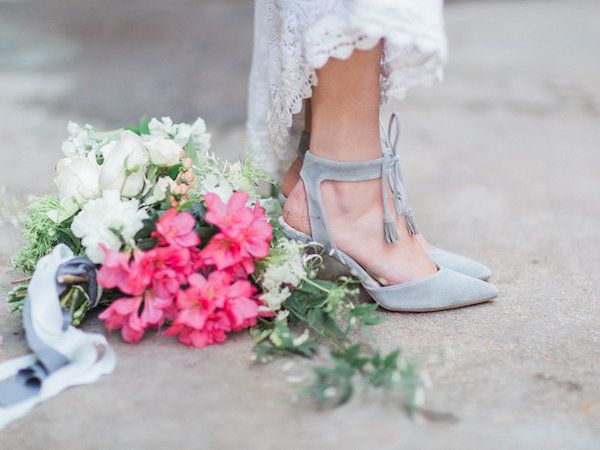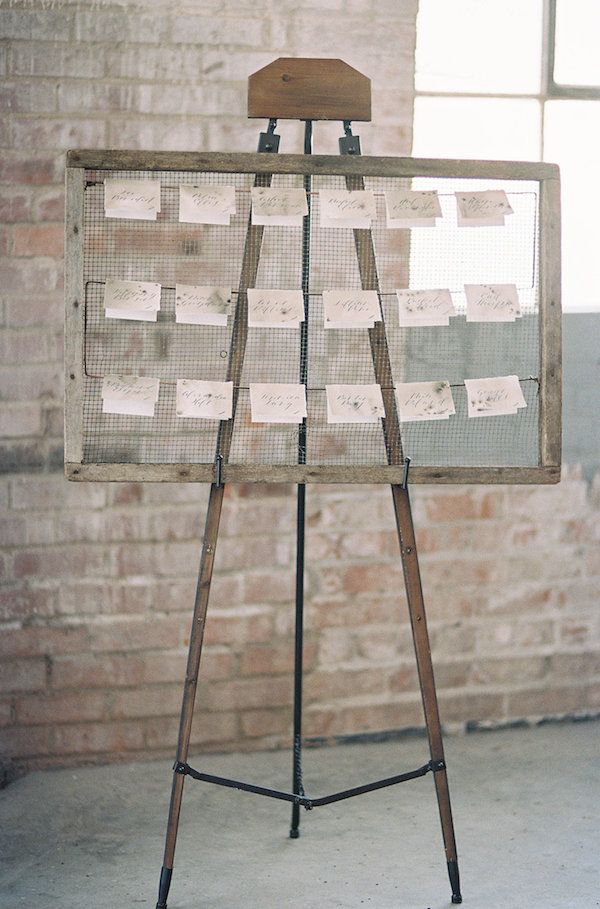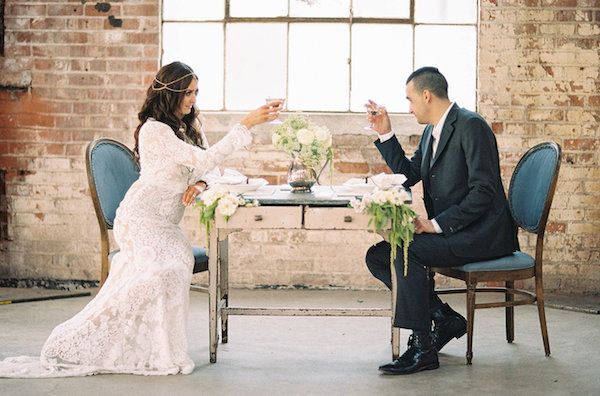 Stephanie Sobierski
created a luxe invitation suite, seating chart, and gorgeous marble place settings with shimmering calligraphy for each guest's plate.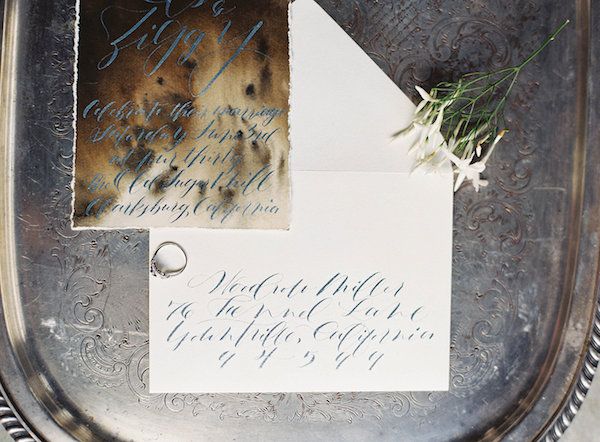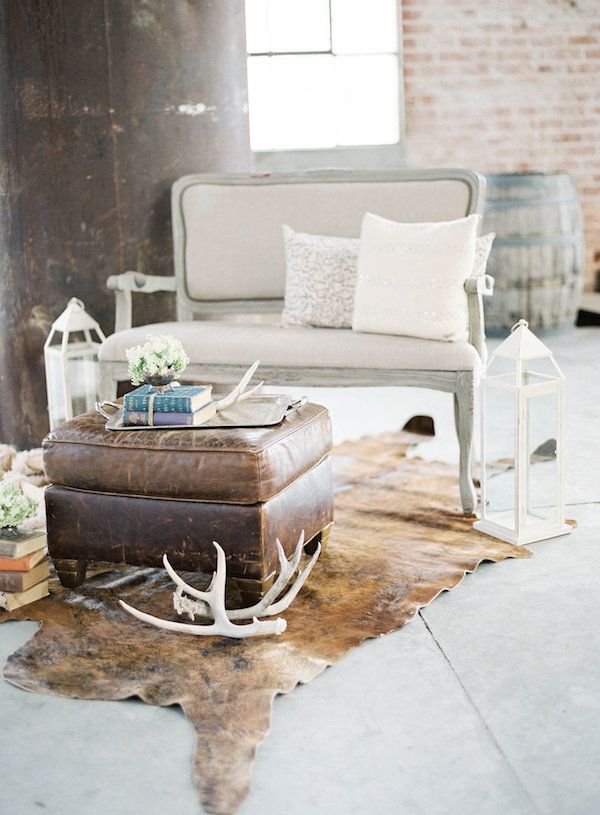 What darling keepsakes these would make for guests to keep as a reminder of the beautiful wedding day shared with friends and loved ones.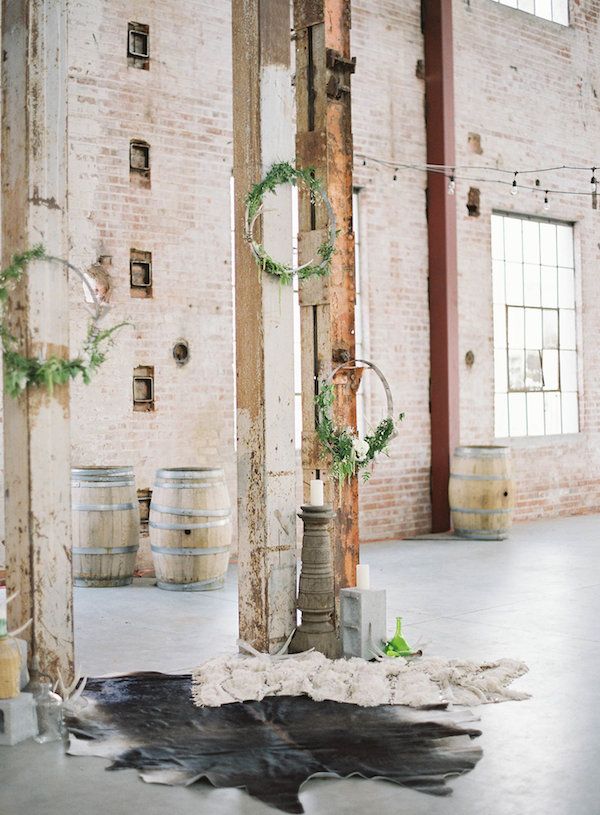 Oftentimes, these items aren't anything anyone would want to keep long-term, but a piece of marble with your name beautifully scripted in calligraphy is impressive and treasured.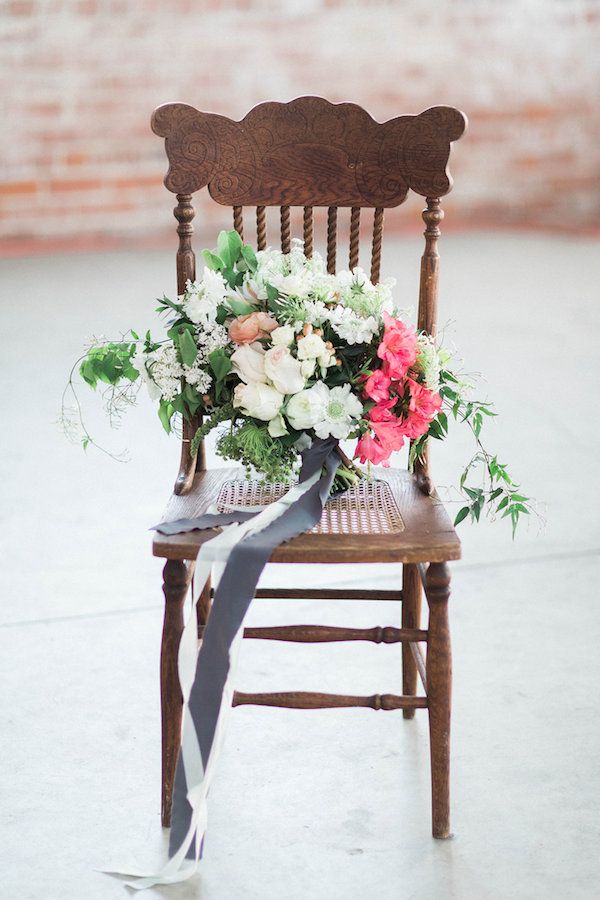 "For the ceremony backdrop, Erica and our floral designer,
Mignon Floral Co.
created a gorgeous altar of leather-wrapped metal circles adorned with natural antler and fresh jasmine vines and flowers."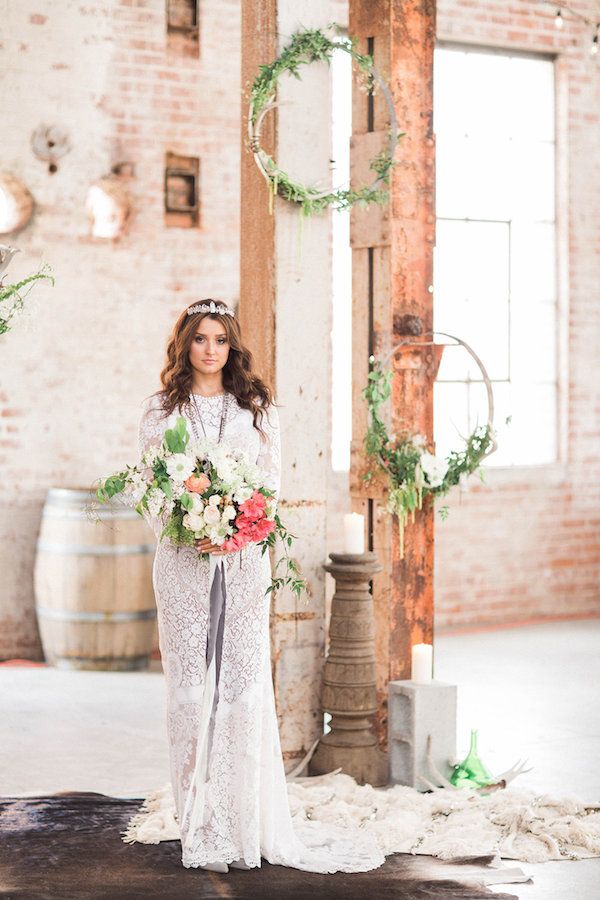 "Lovely, meticulously chosen textiles pairing the perfect amount of shine, texture, and color were chosen by Erica for both the ceremony altar and cocktail seating area."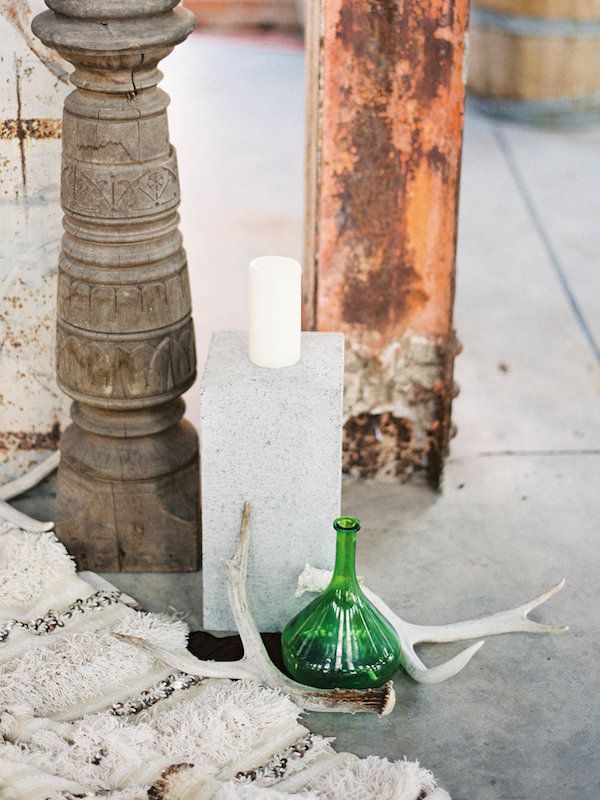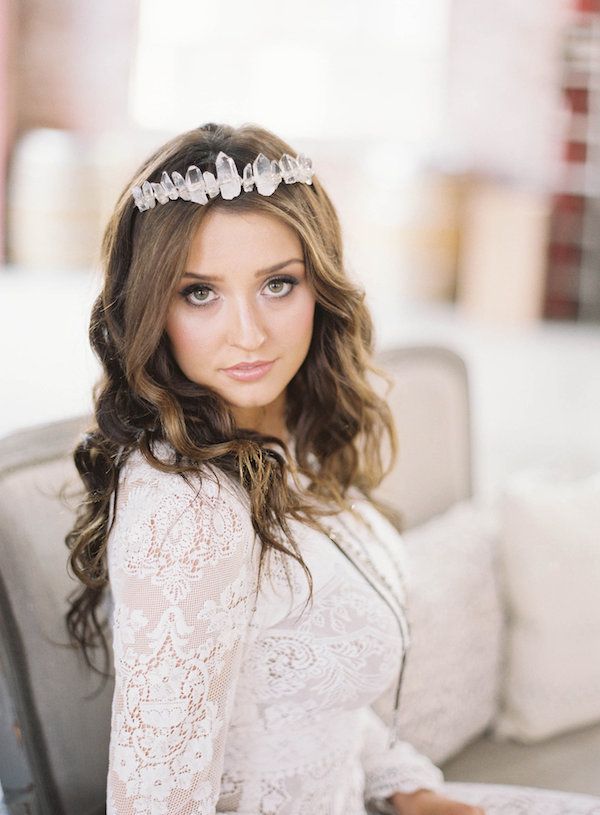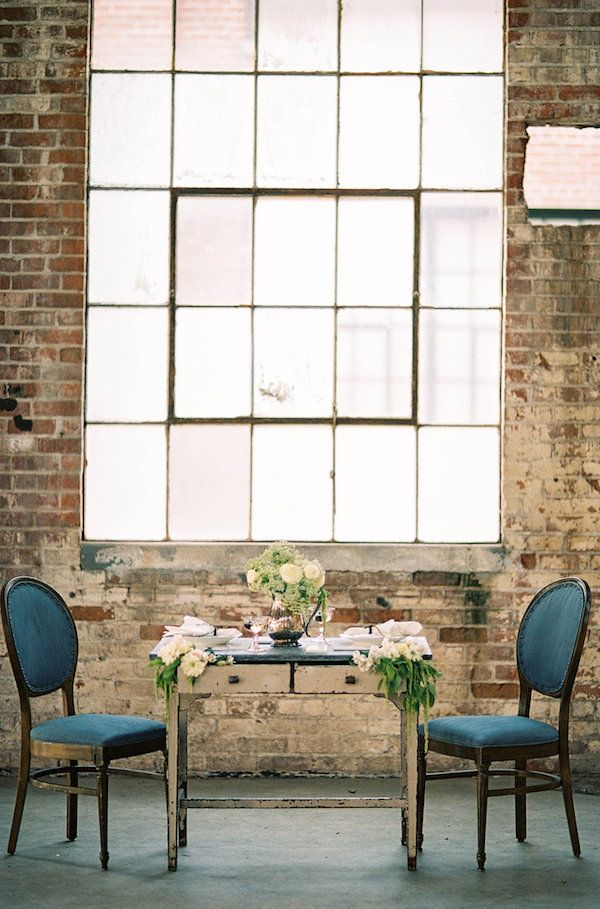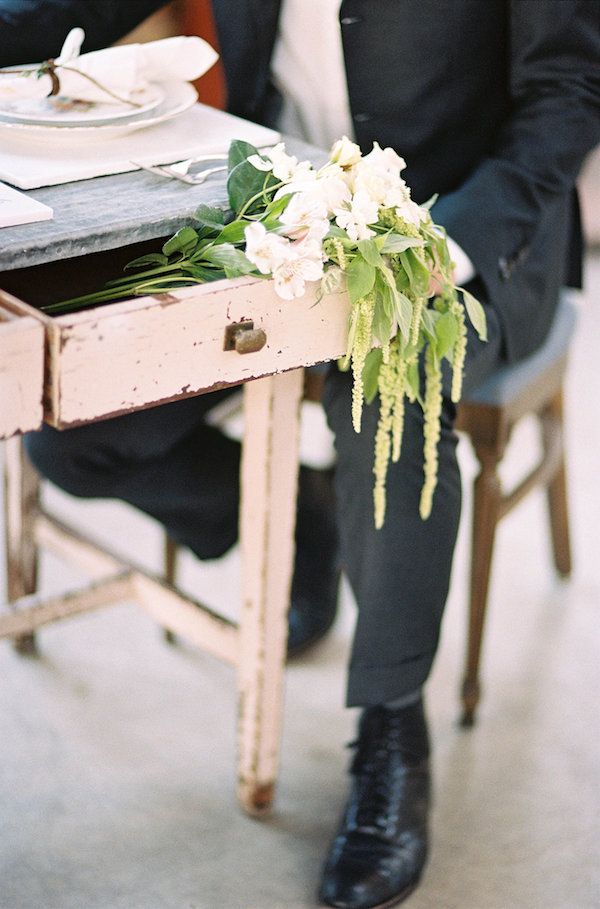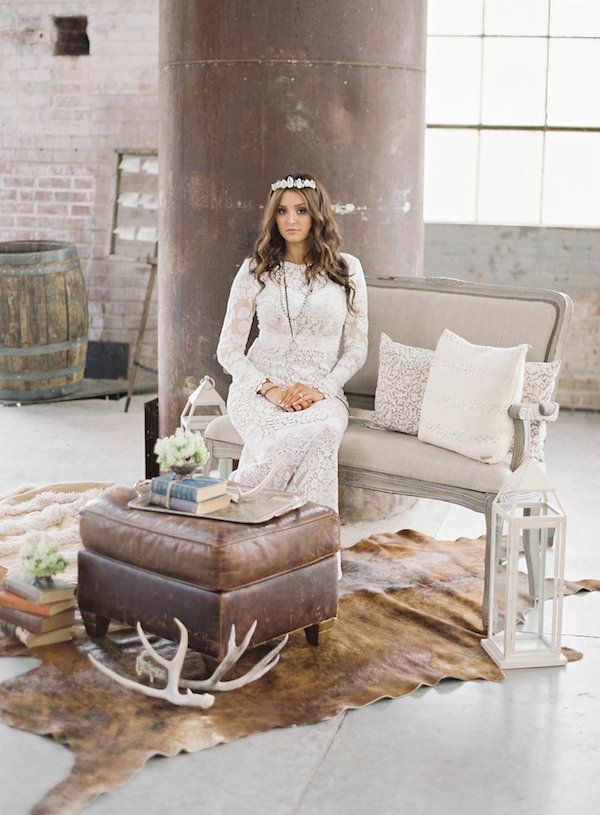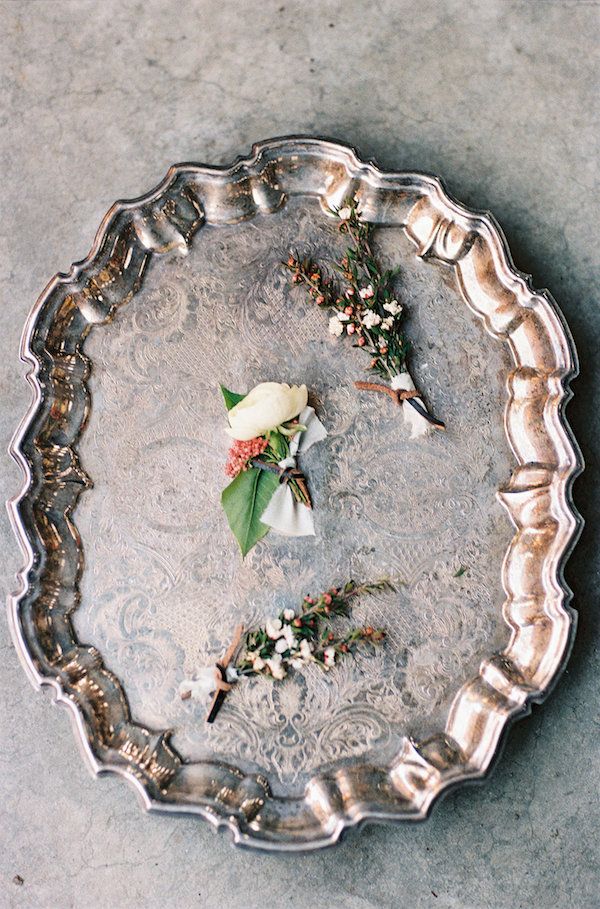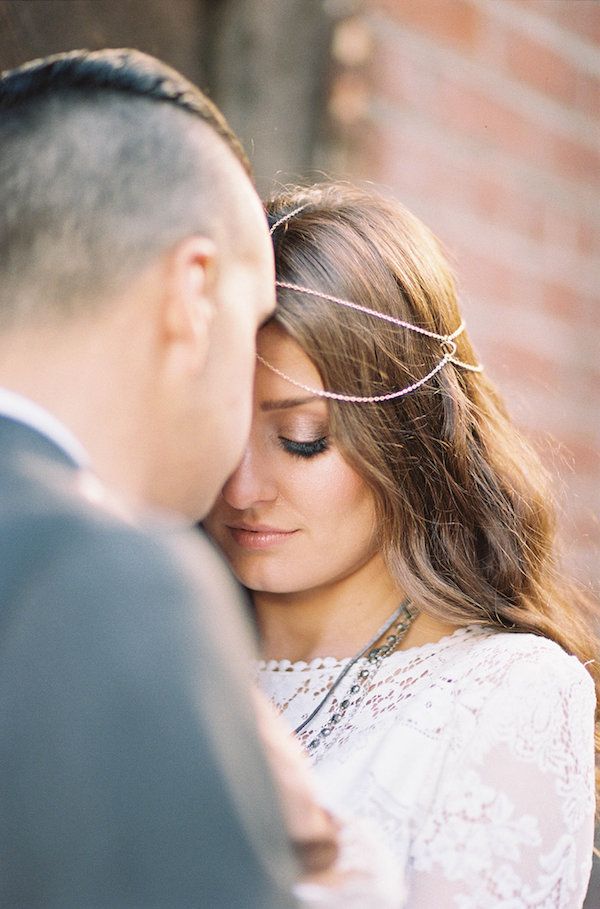 "Our bride's bouquet was fashioned with white flowers, luxurious ribbon from Torn and Tied, and a unique pop of coral from azaleas, a bold choice by Mignon Floral Co. that added just the right amount of contrast to the color palette."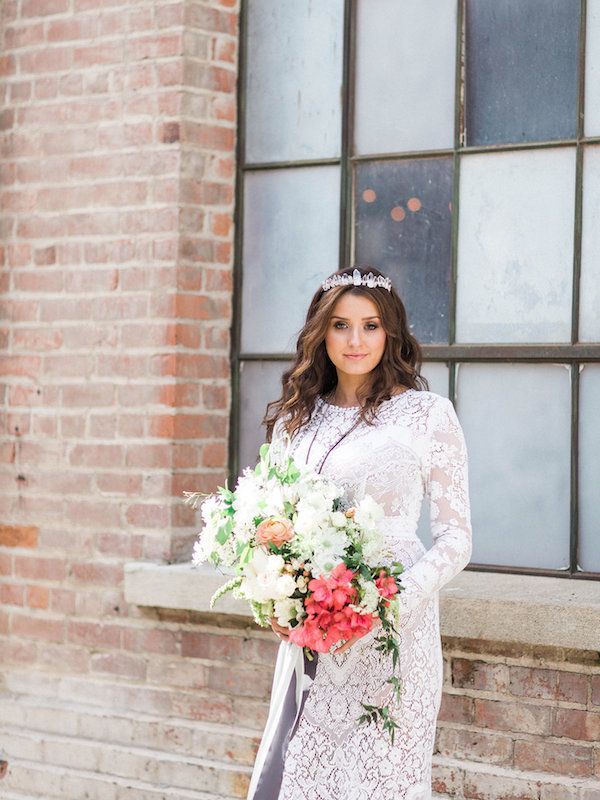 "We think it's a fun trend to have an overall color palette, and then one bold pop of unexpected, yet complimentary color in the bridal bouquet."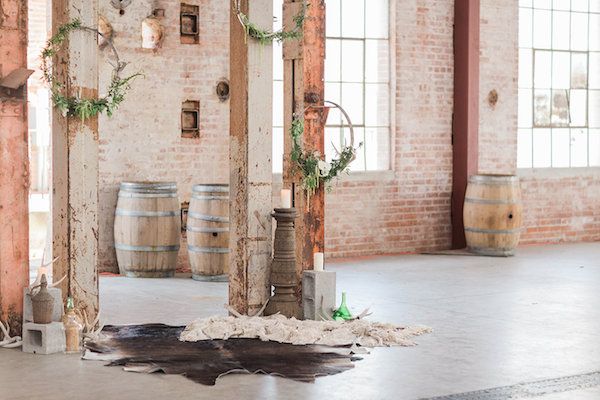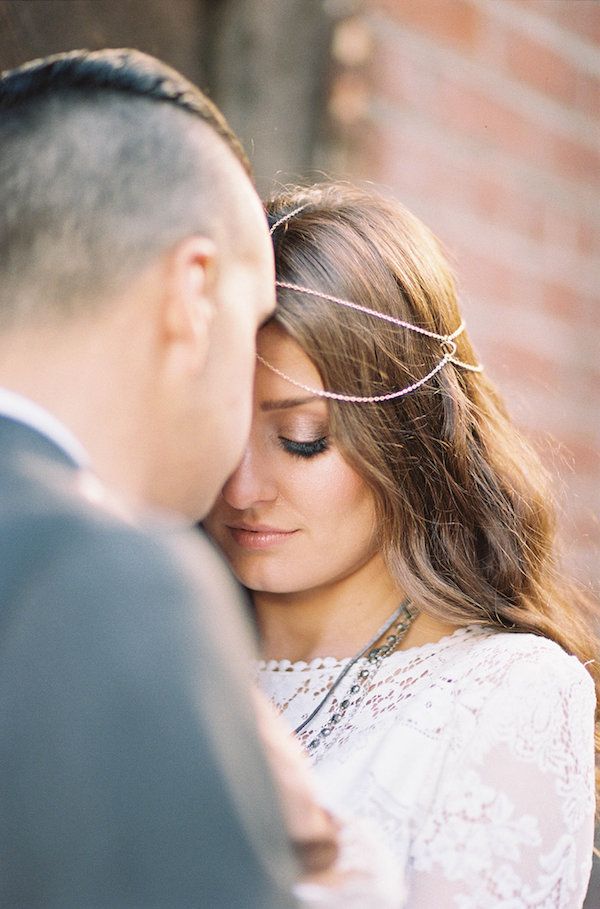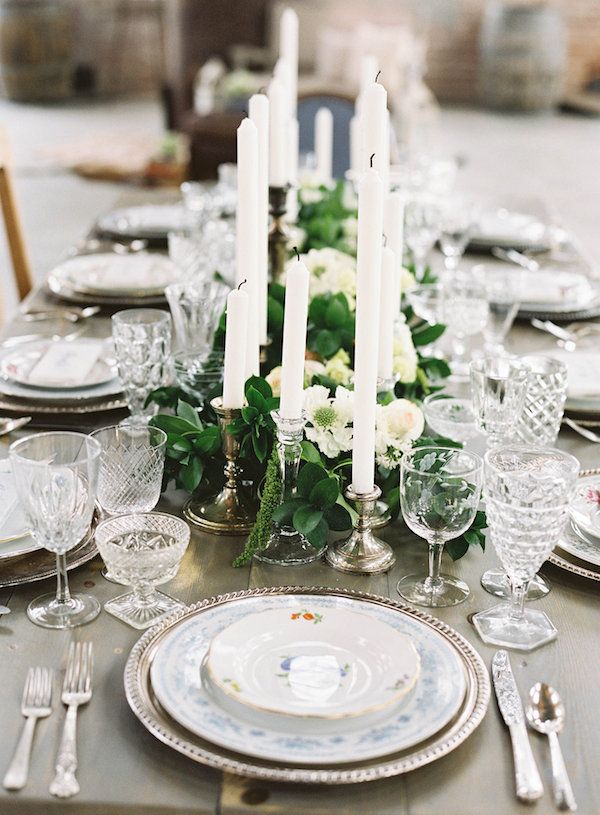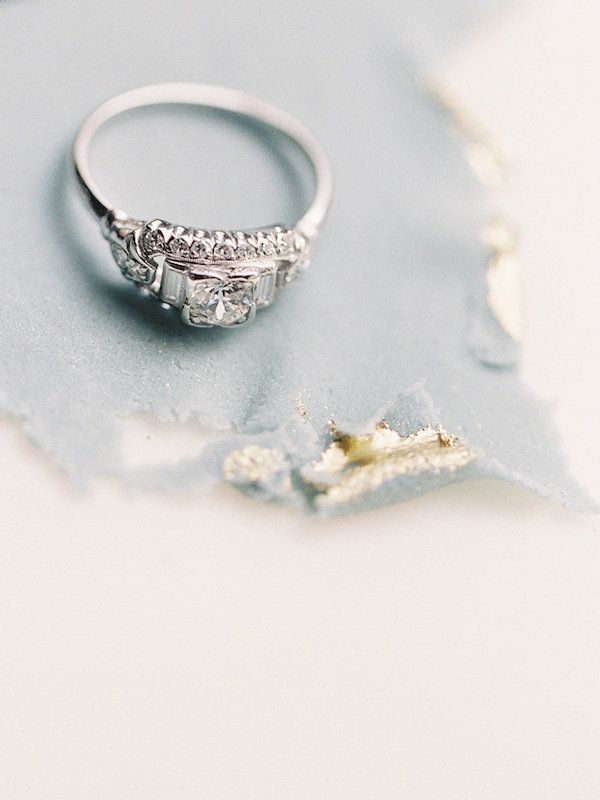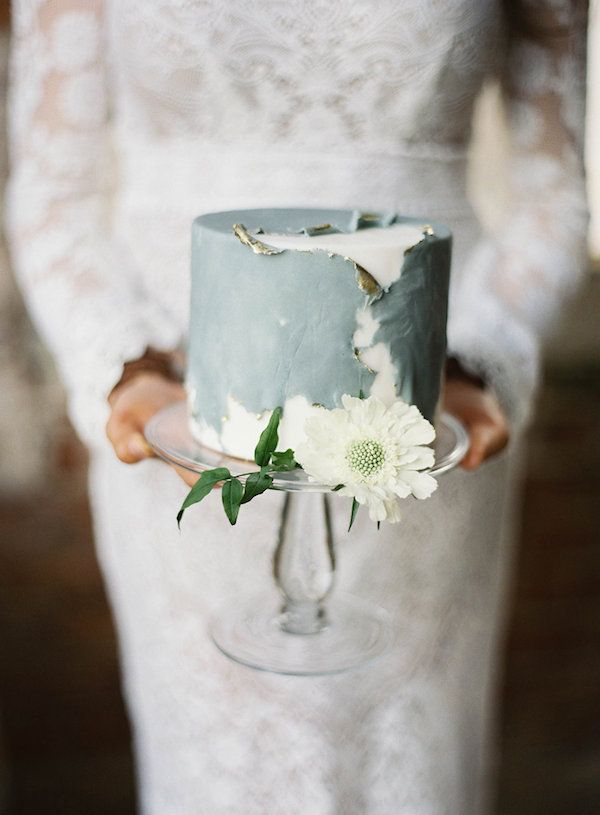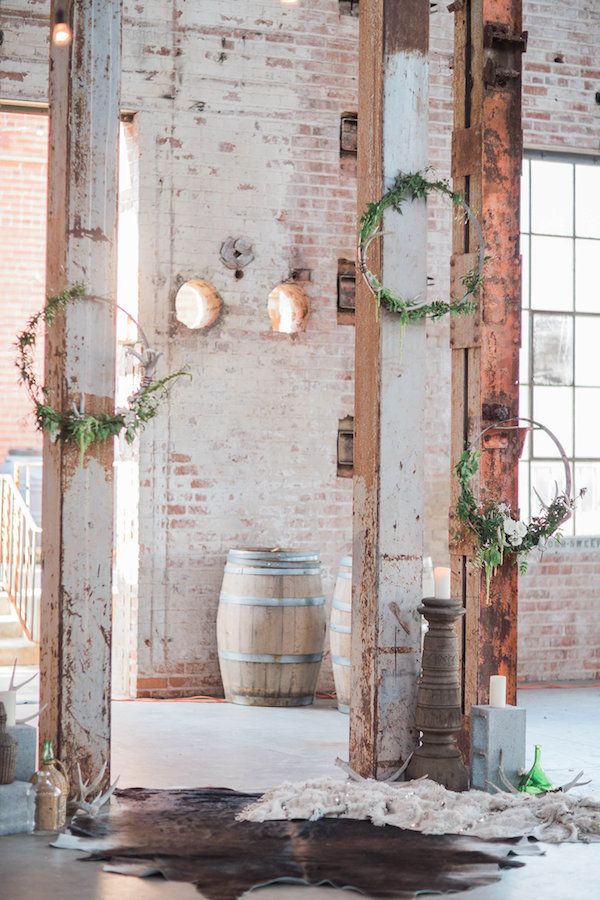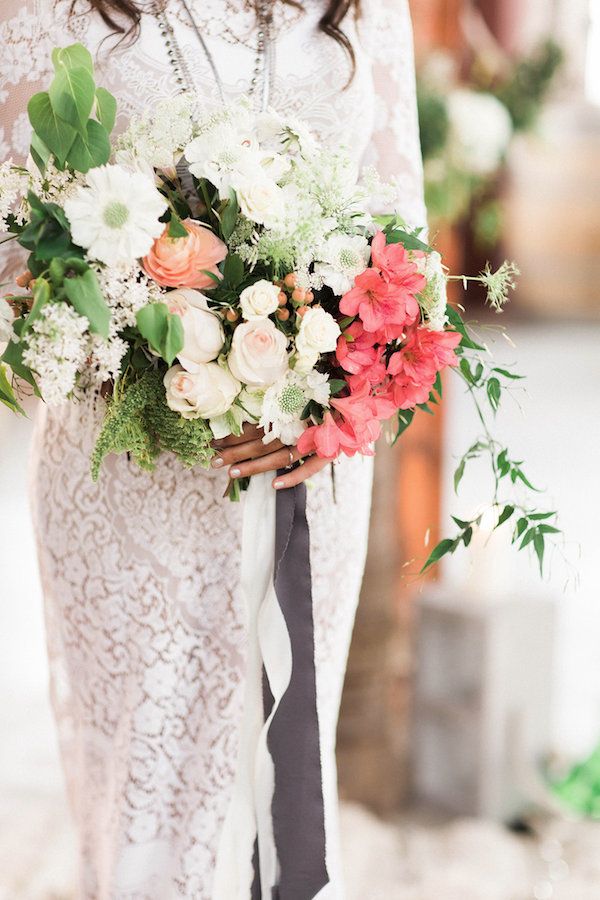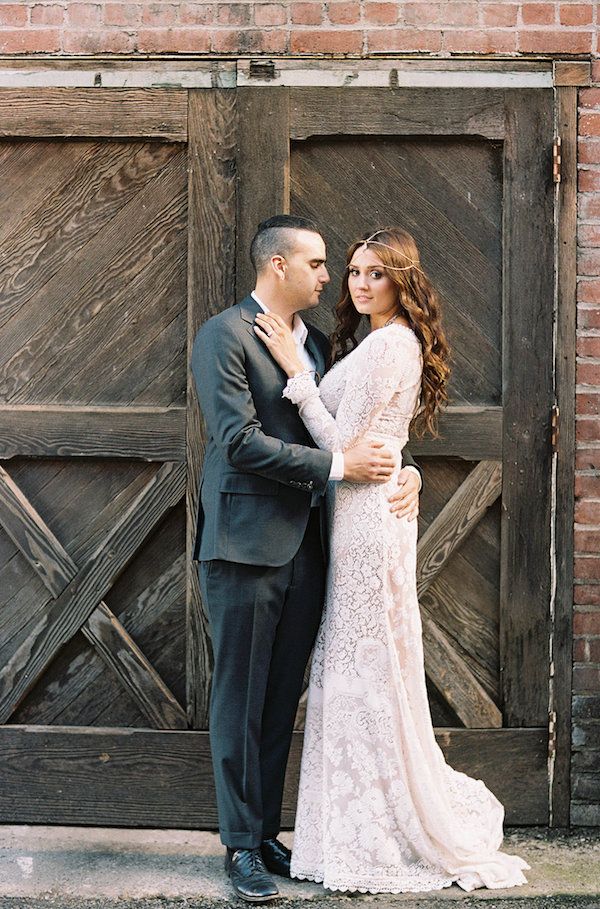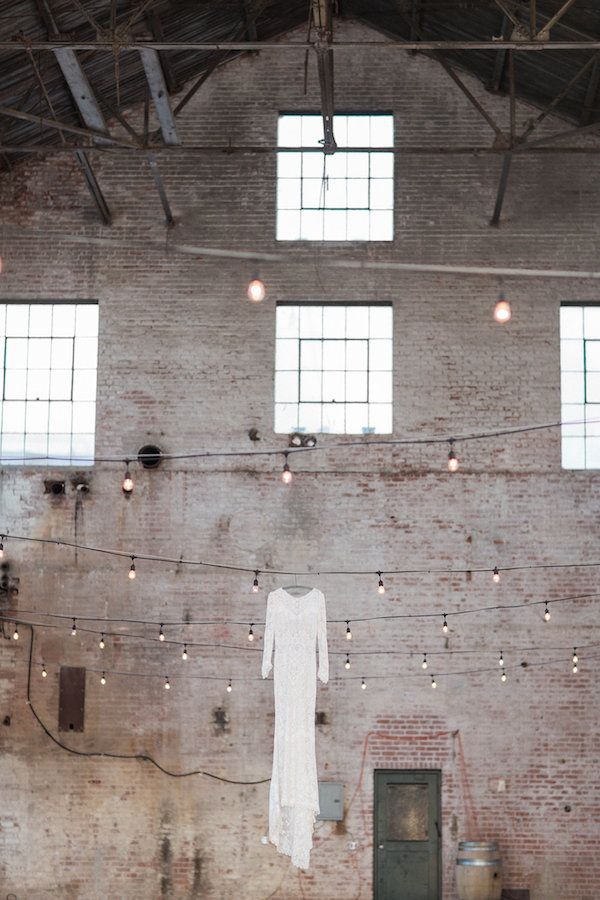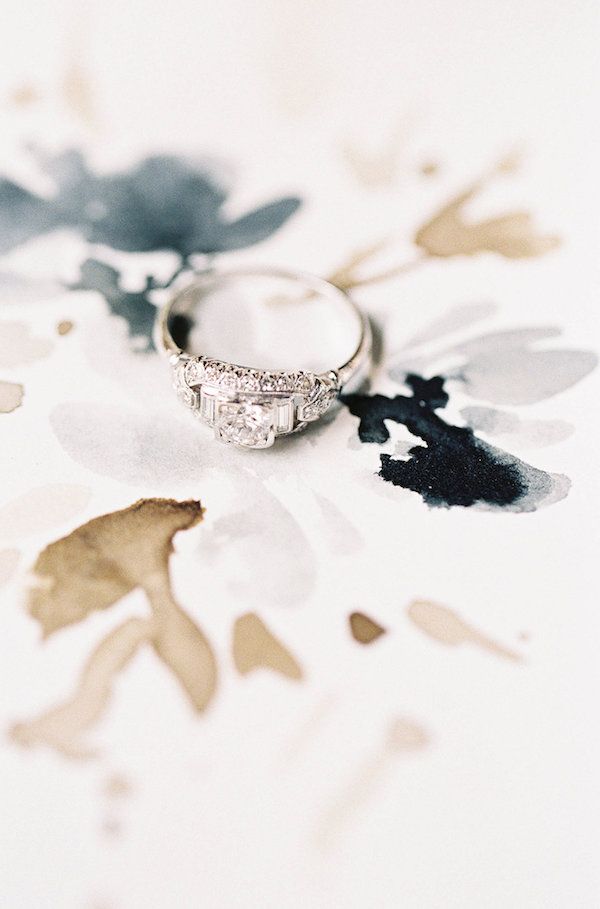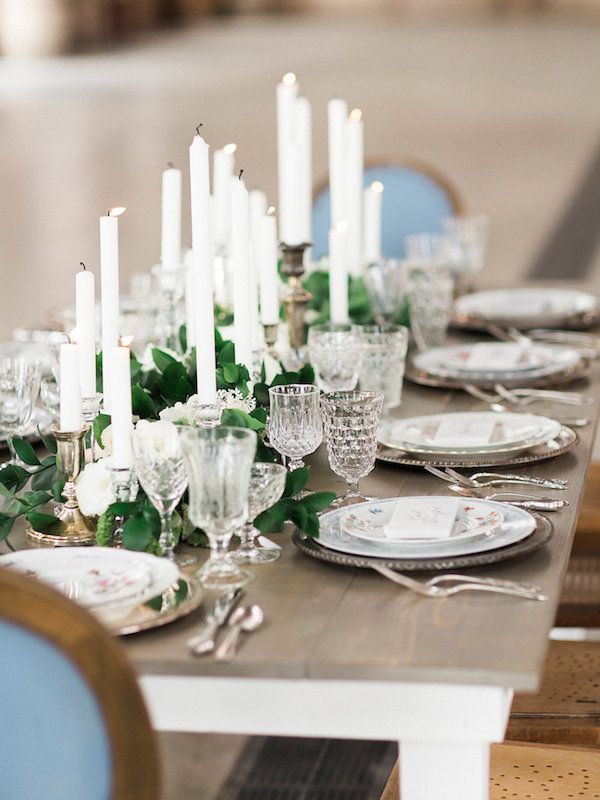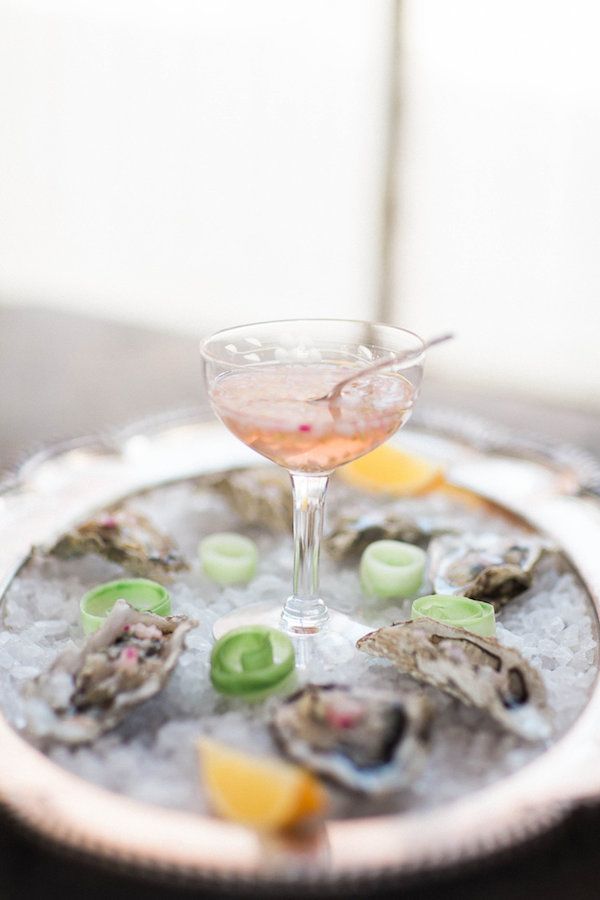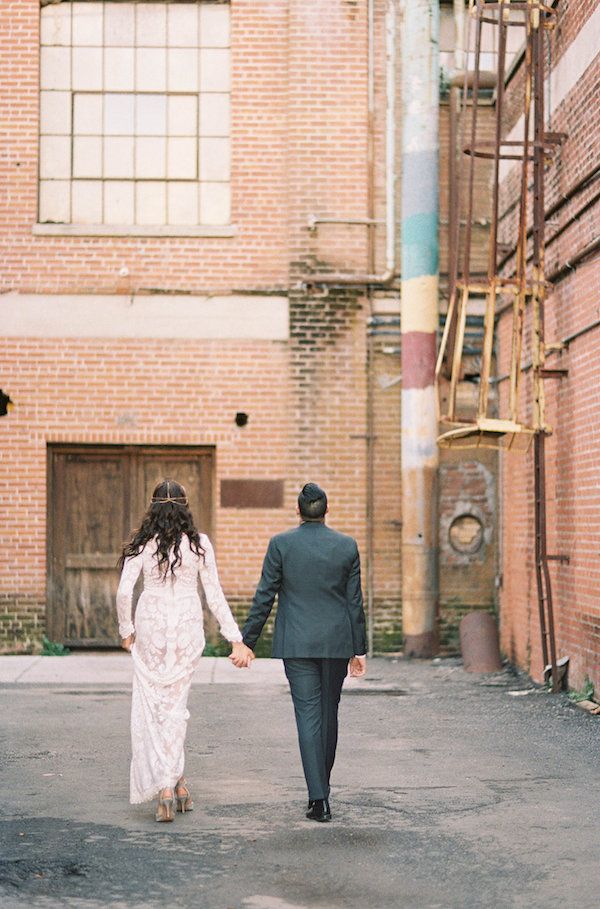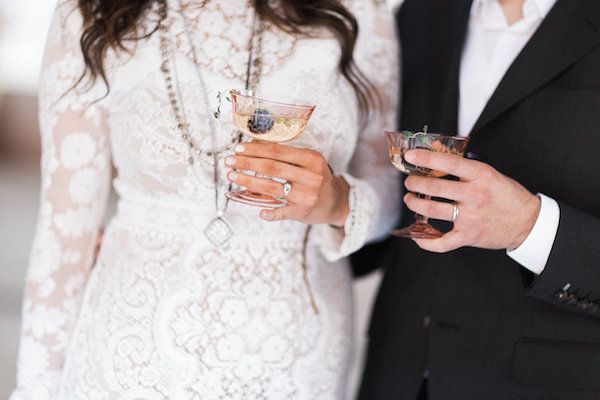 "The engagement ring is an antique curated from
Trumpet & Horn
in a geometric meets Art Deco shape set with diamonds."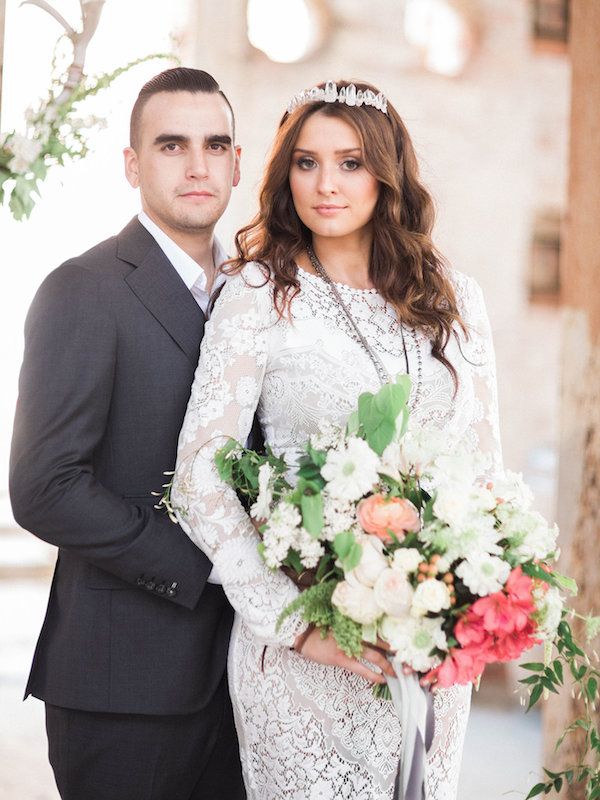 "The bride's glowing makeup was expertly applied by
Christi Reynolds Beauty
." Christi also styled the bride's beautiful hair!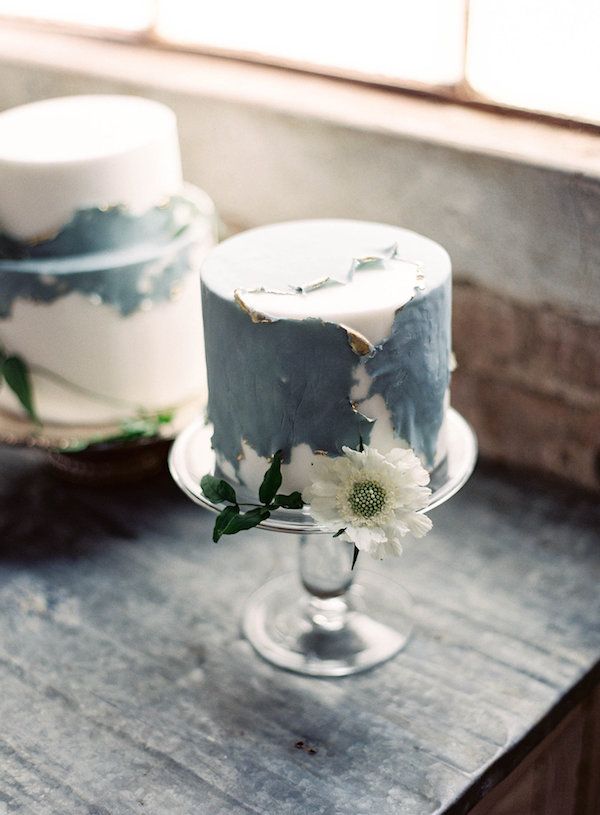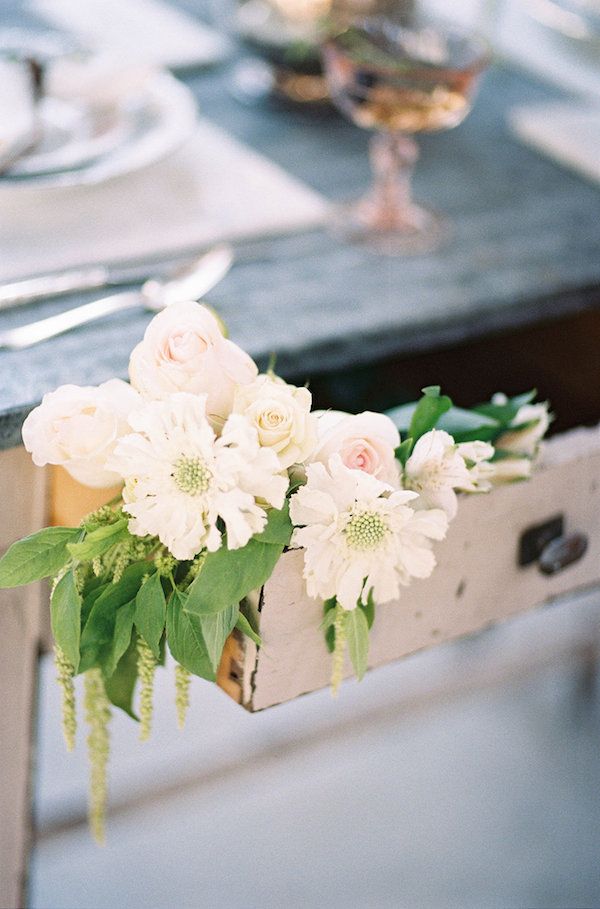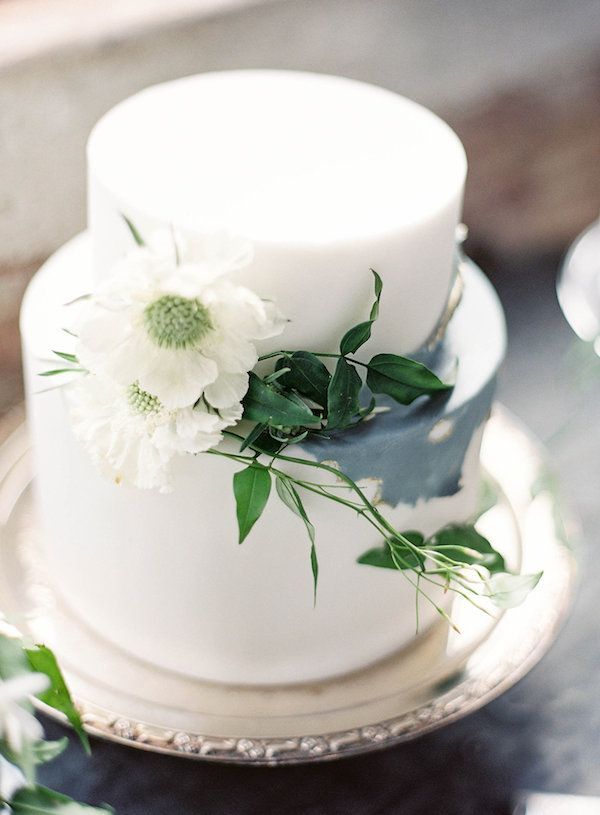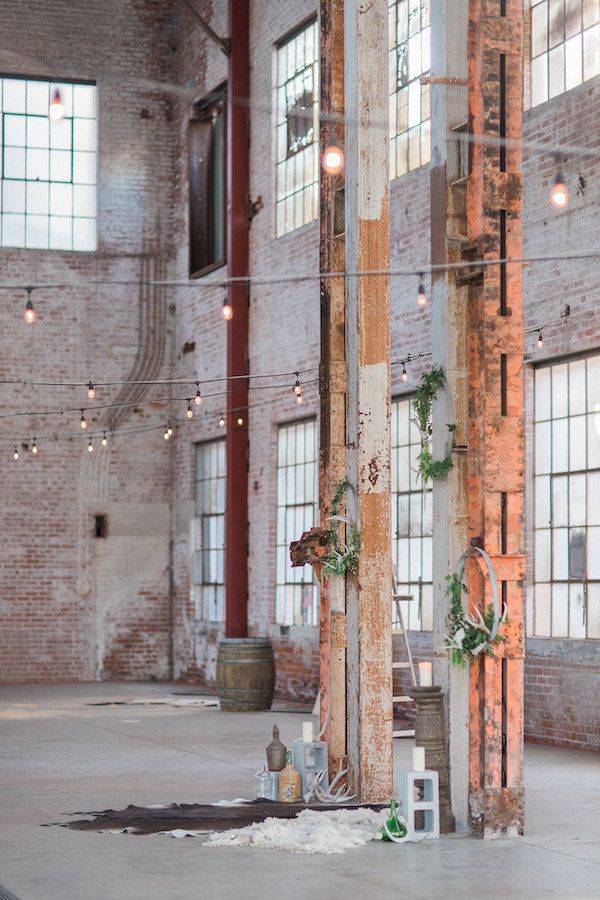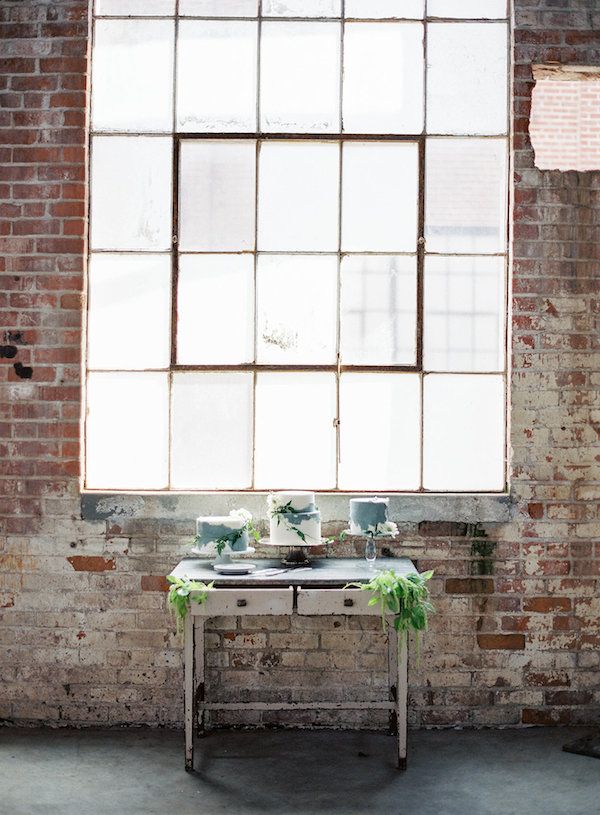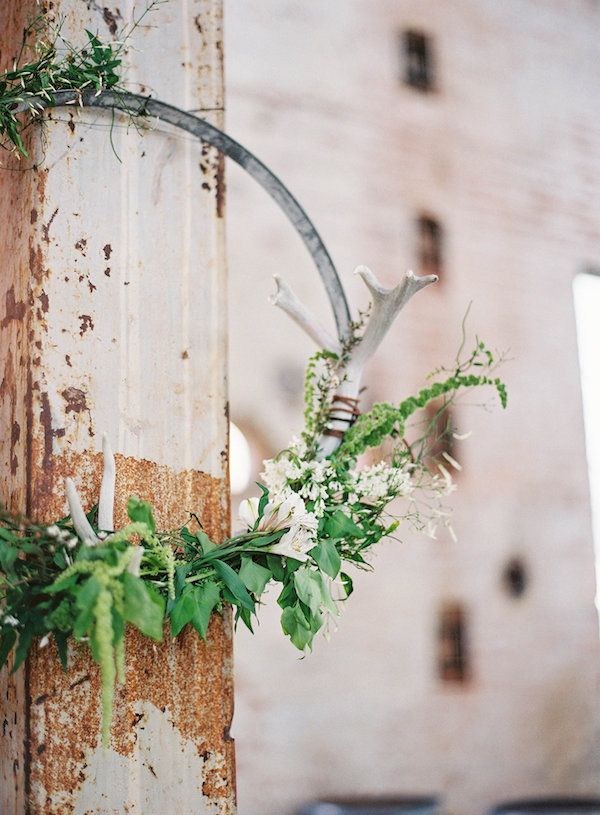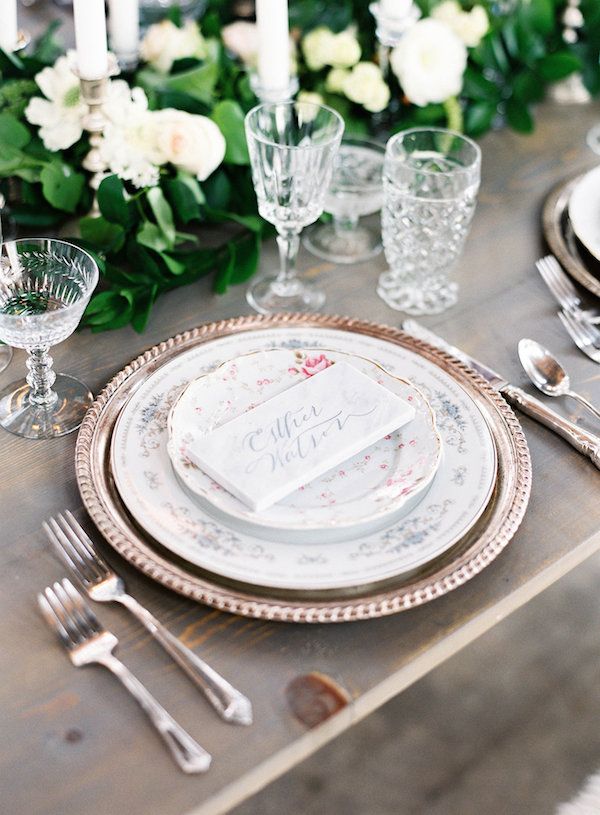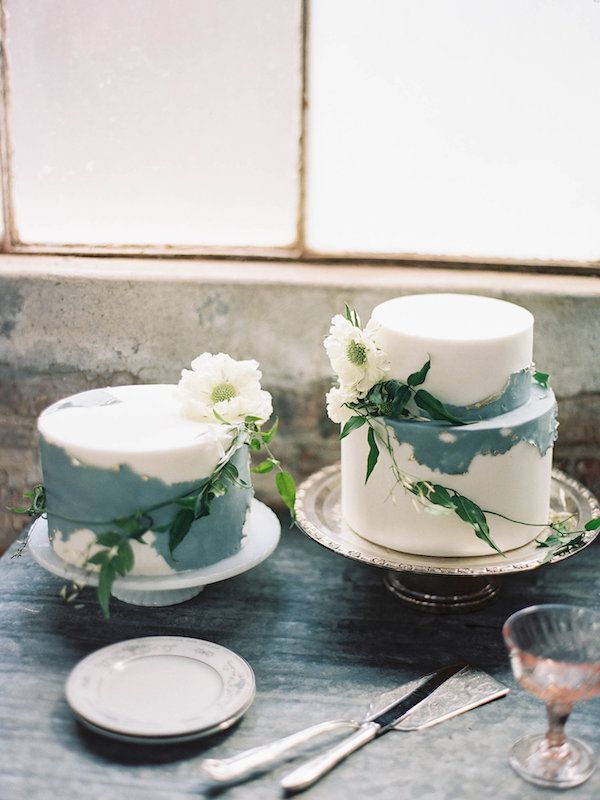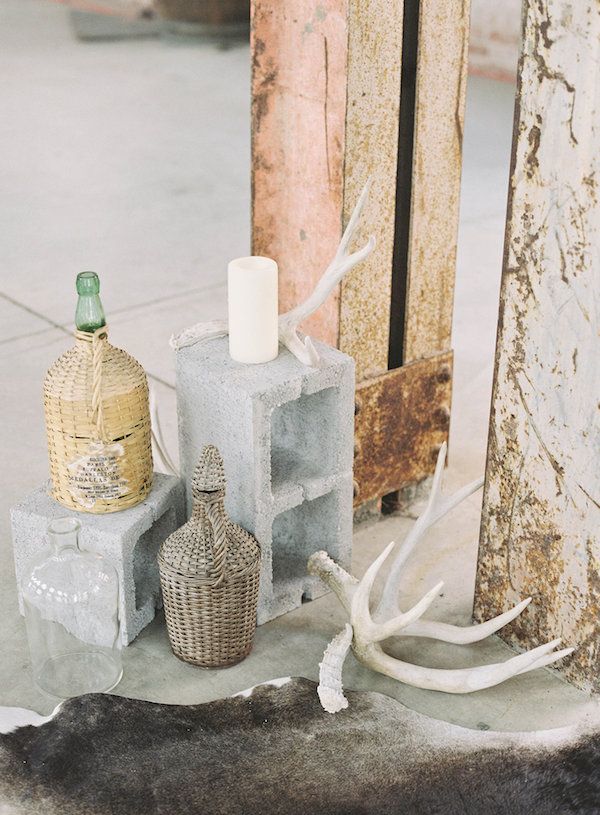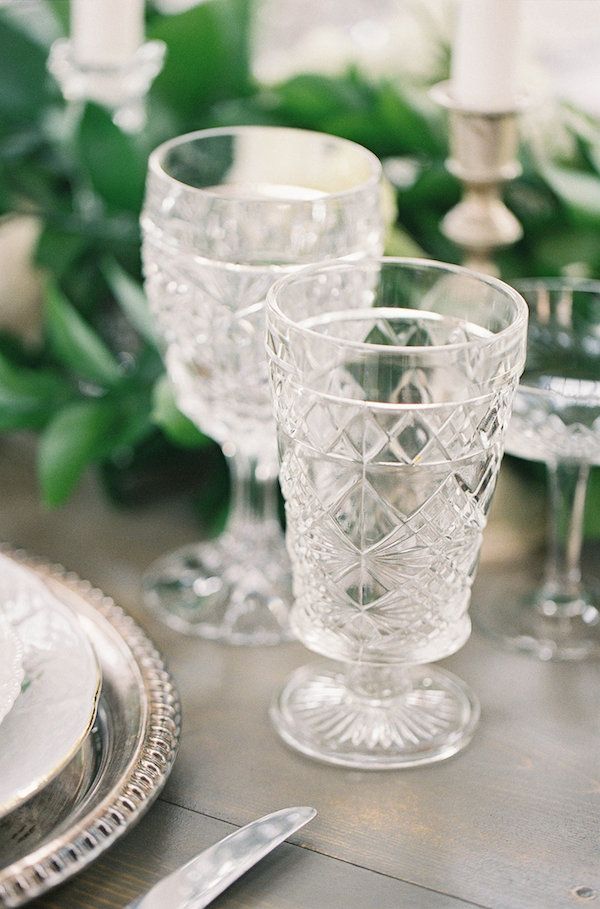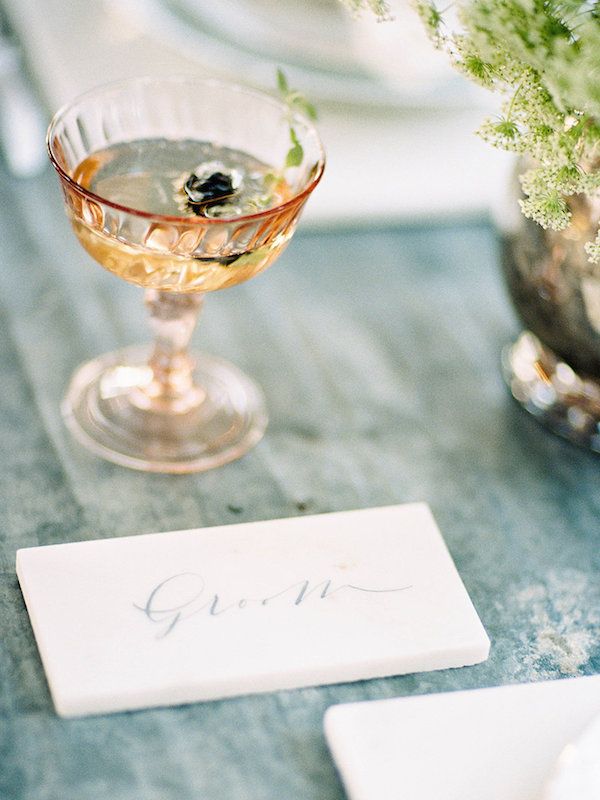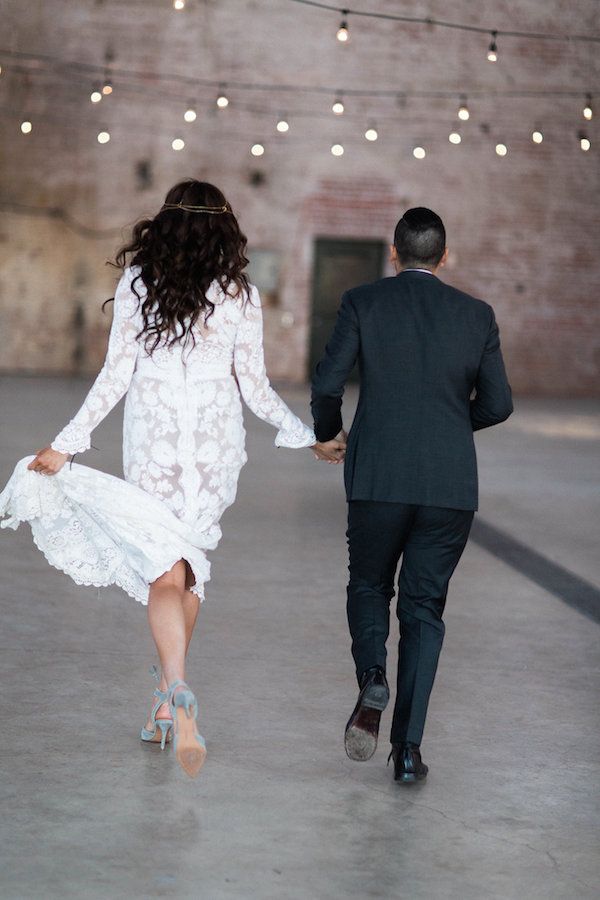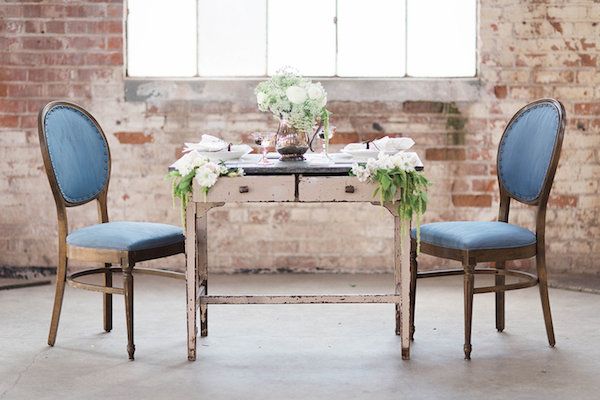 Share This: