Jennifer Wagner
snapped up all the pretty on this day. And what a beautiful wedding it was featuring event design from
Some Like it Classic
and floral design from
Juliet Le Fleur
. Looking for inspiration for your upcoming desert fête? Well, you need look no further than this real wedding at
Troon North Golf Club
. And this color palette? Seriously, the dreamiest!
From the photographer, "The soft pinks in the bridesmaids bouquets, paired with the colorful purple cacti made for the perfect color palette for our bride and groom who flew in from Dallas for their Destination wedding at the secluded
Troon North
in Scottsdale Arizona."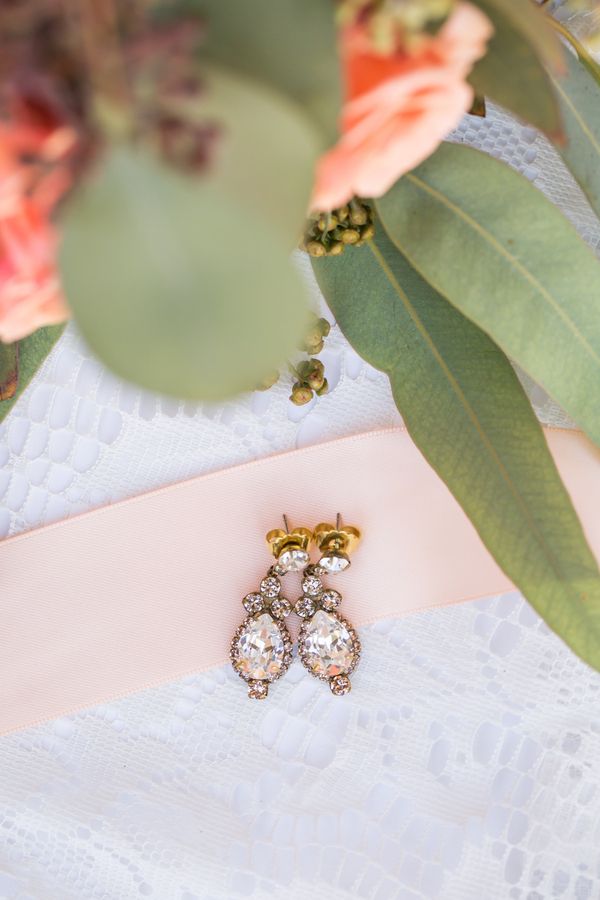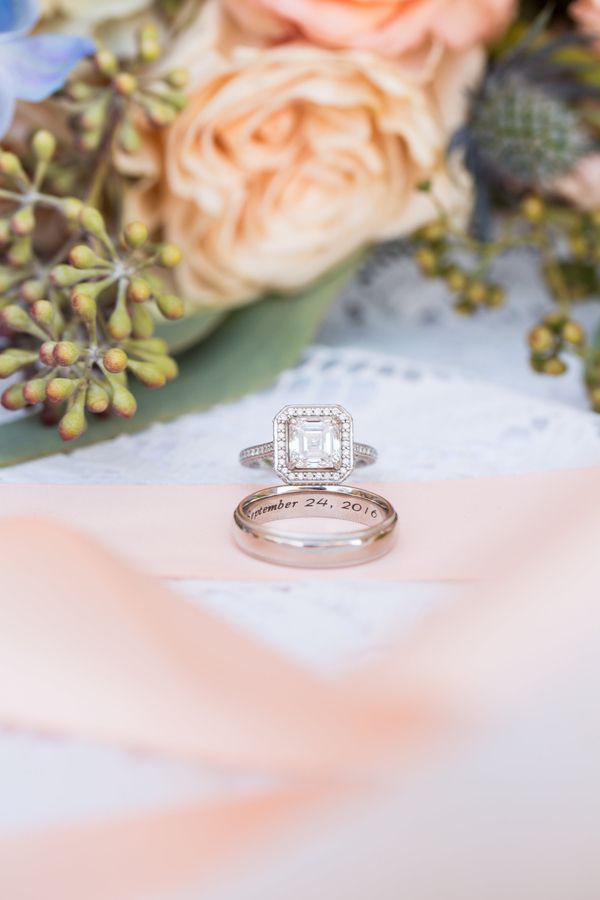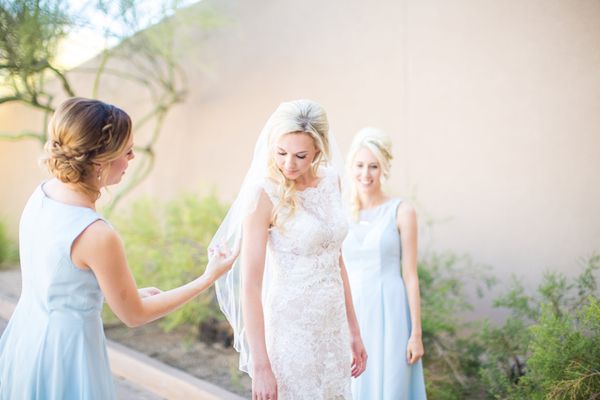 But this couple thought ahead to include some perfect touches from the Lone Star state, including homemade pies in lieu of a wedding cake with a custom cake topper that was all too adorable reading " I only have pies for you!"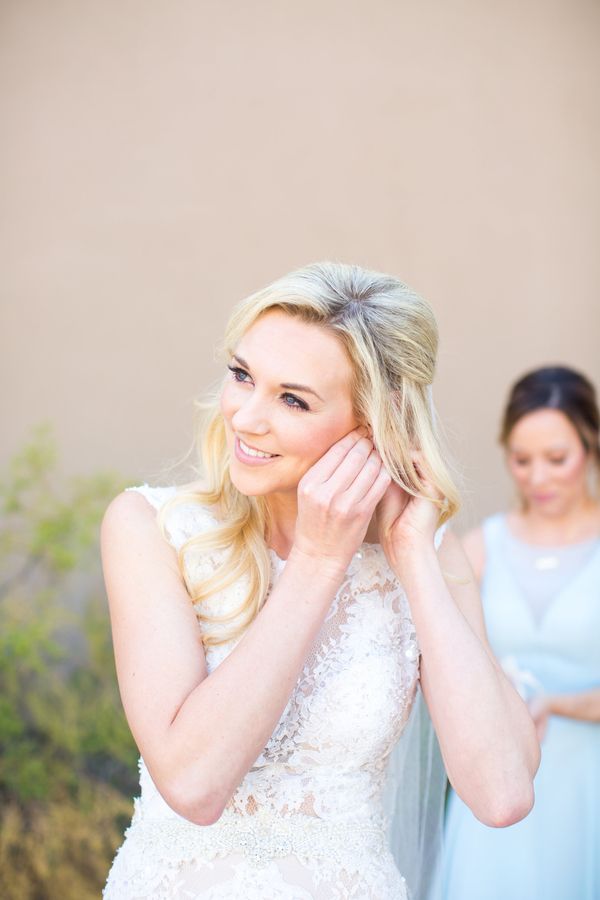 "This couple clearly had an eye for detail as their team of vendors brought together a beautiful day and the day of execution itself by the amazing
Some Like it Classic
planners was the whipped cream on top!"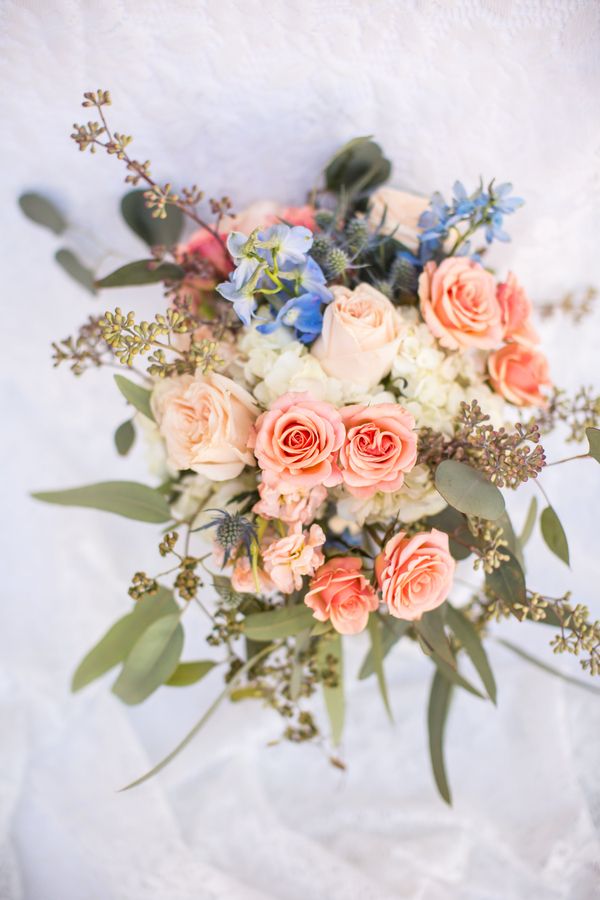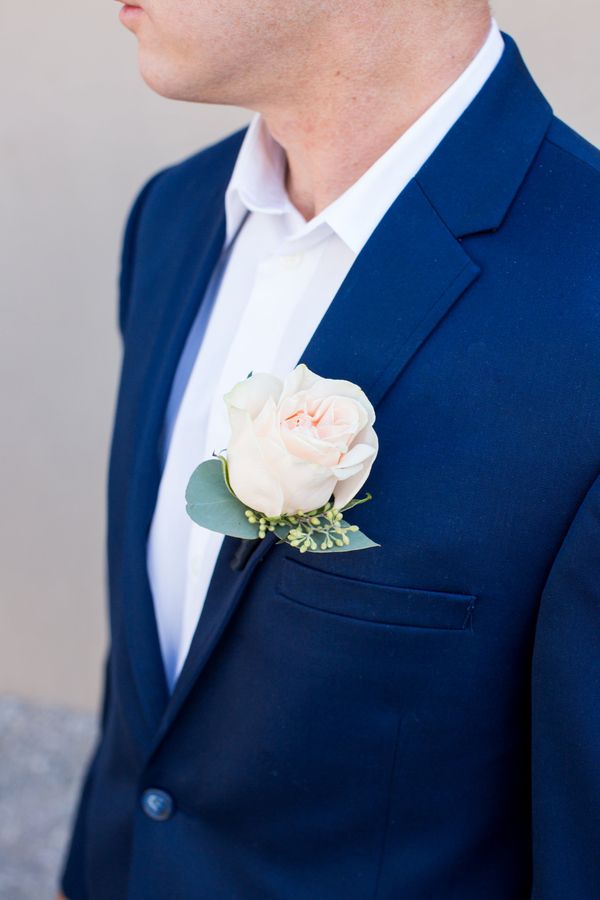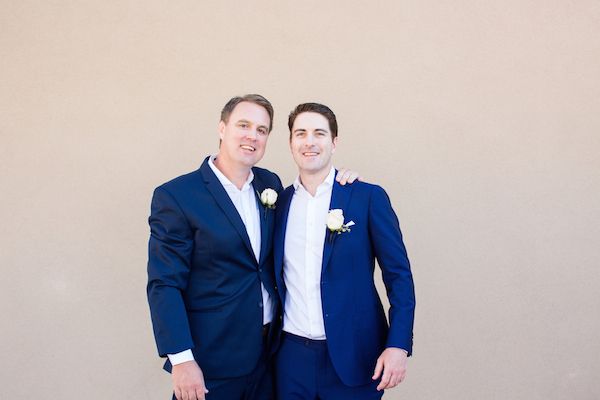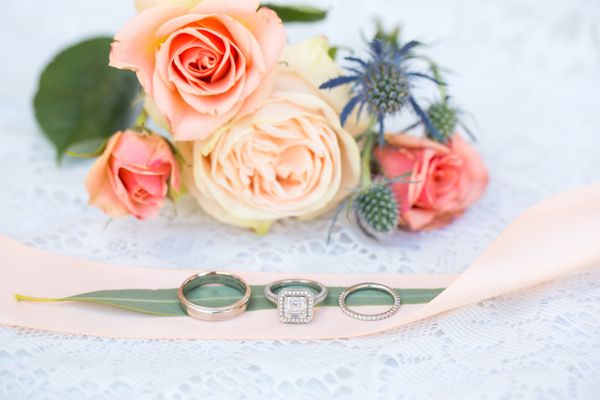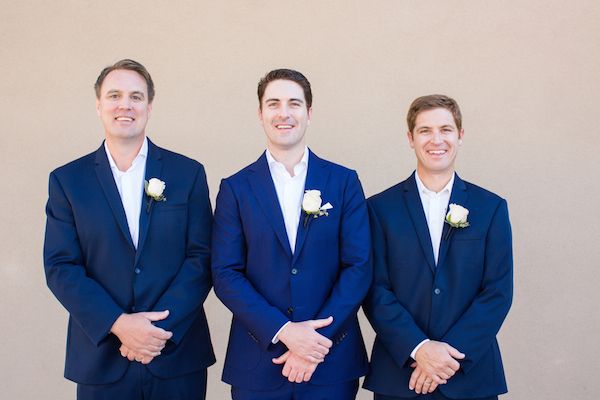 "I feel bad because at our engagement session with Lissa and Dan, I was pretty adamant that they should prepare for a warm, if not *hot* wedding day in Troon in Arizona."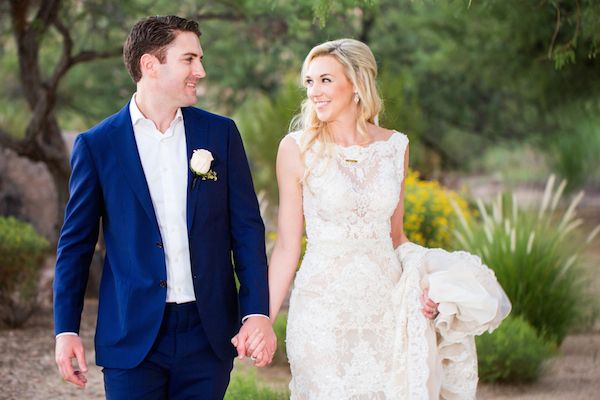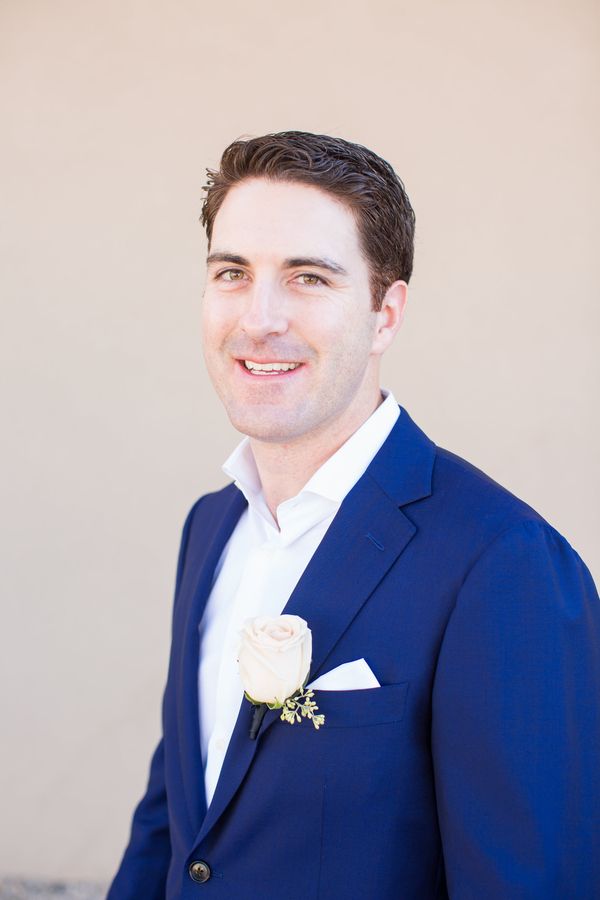 "Boy was I so wrong! The weather could not have been more perfect as Lissa and Dan stood before their friends and family in the last weekend of September and pledged their lives to each other."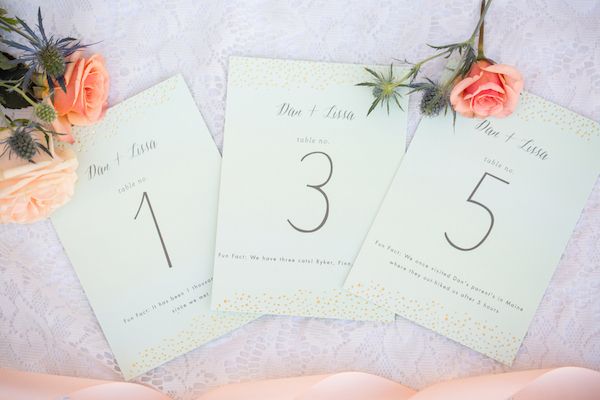 "It was so fitting as the rest of their day was absolutely amazing in every way! This beautifully crafted day was put together by this talented group of vendors! Hats off to you guys for making this so amazing!"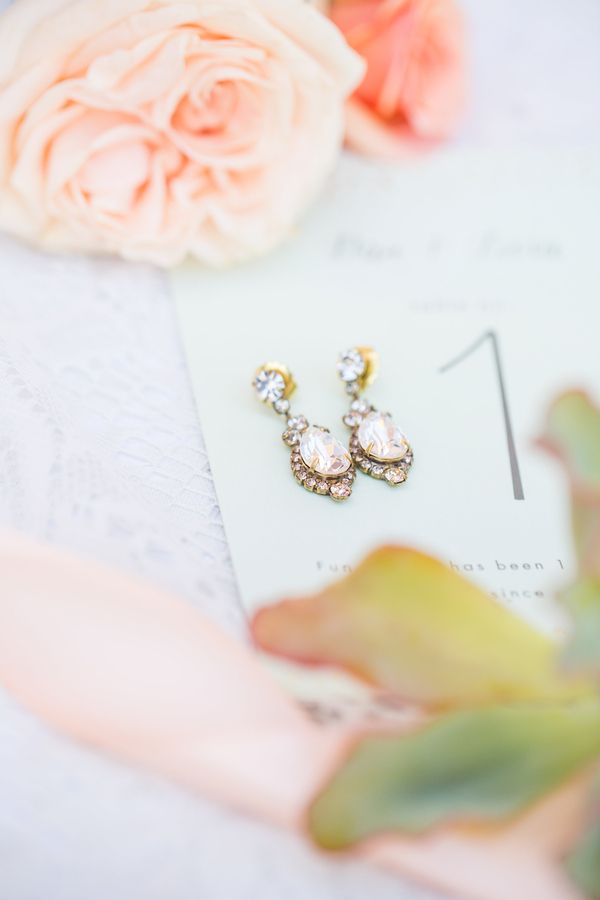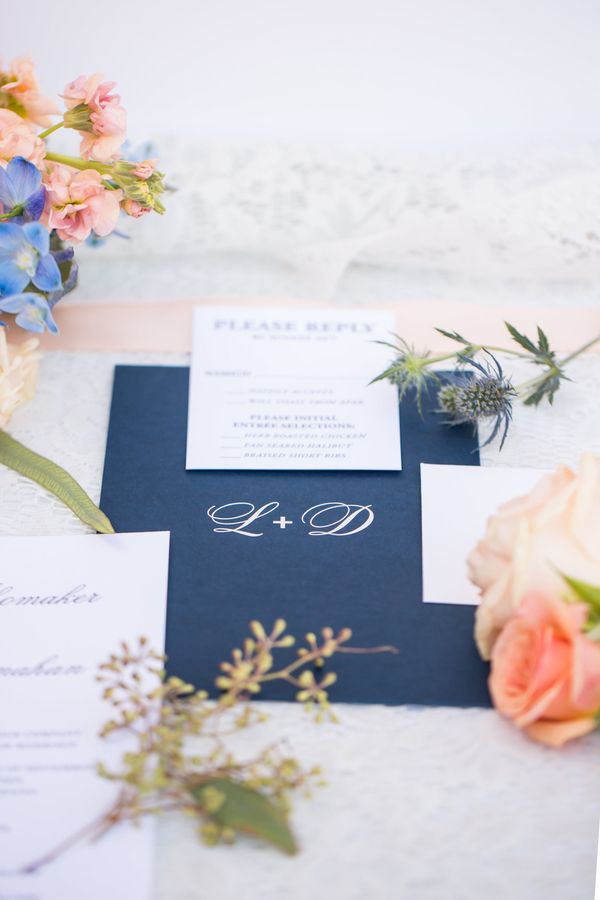 From the bride, "My favorite part of the day was seeing Dan, all of our family and friends, and all of the details come together."
"I had so much fun designing the wedding and all of the details! I knew I wanted the colors to be navy and mist blue with pops of coral and peach. They are timeless and went so well with the lace dress I chose."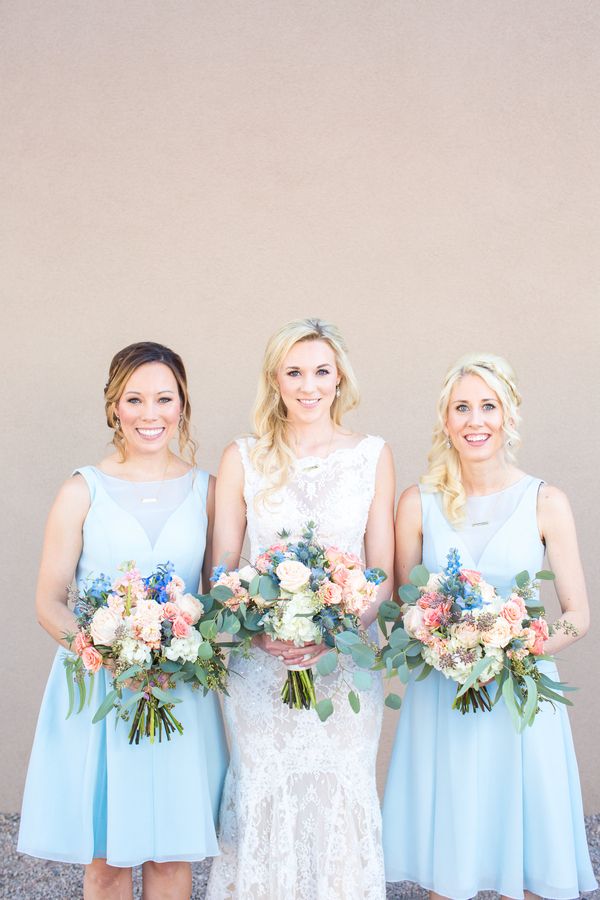 "I started working with
Juliet Le Fleur
for the florals and quickly discovered that I had no idea what I wanted."
"I had put together a Pinterest board for her of florals I liked and quickly discovered that I had everything under the sun and had basically given her no direction."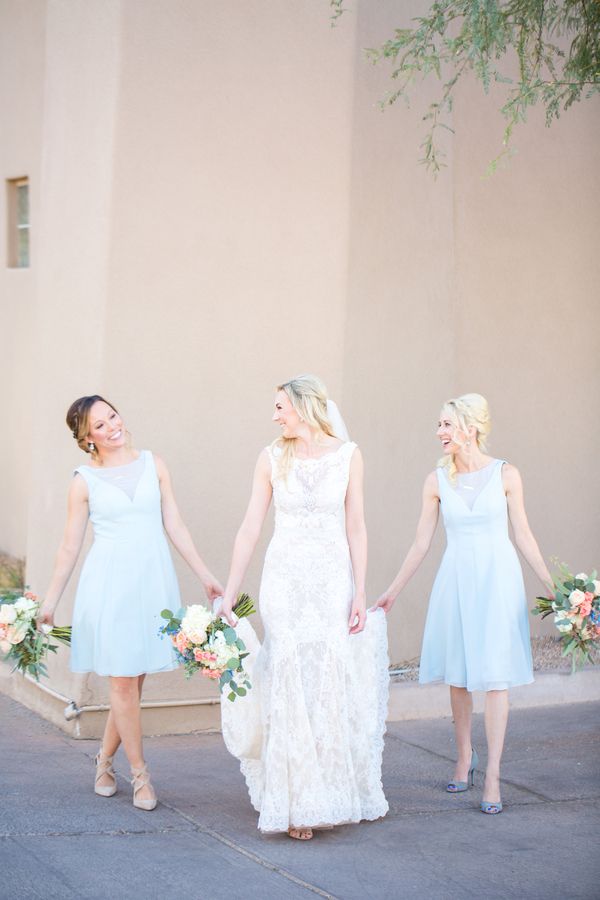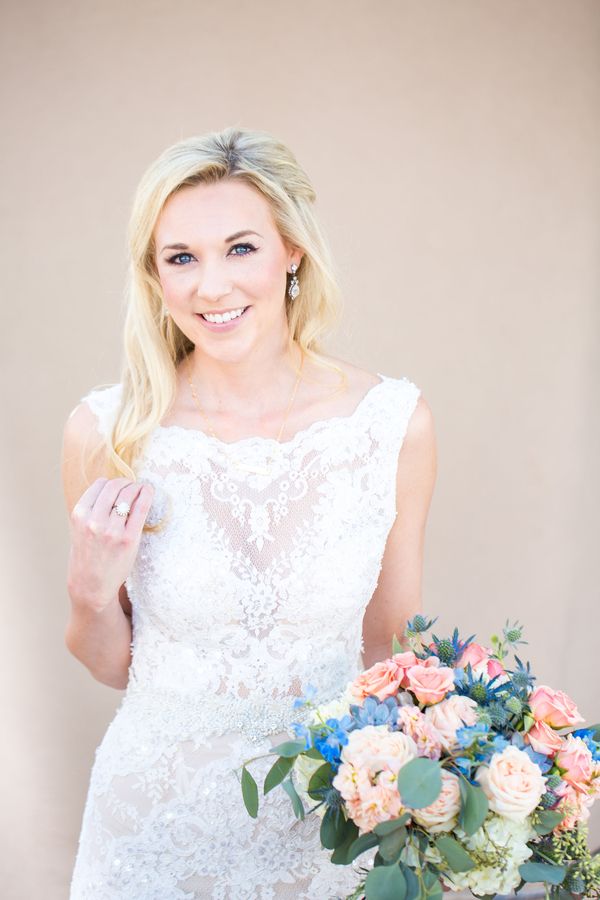 "So I told Julie what colors and that I would like to incorporate some desert succulent types of florals. She sent me a hand sketch of what the centerpieces would look like, and I was sold. She absolutely nailed it! As for the details, I took one thing at a time."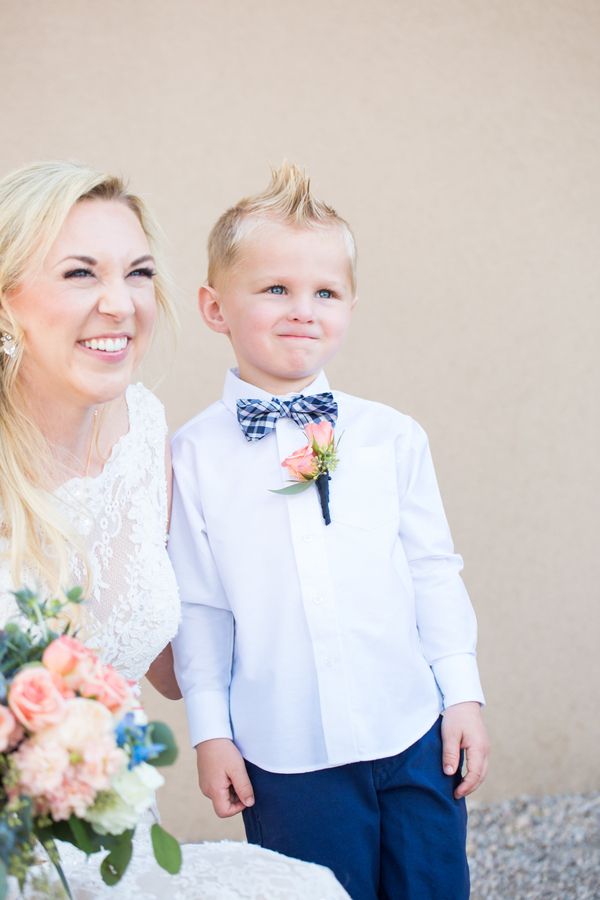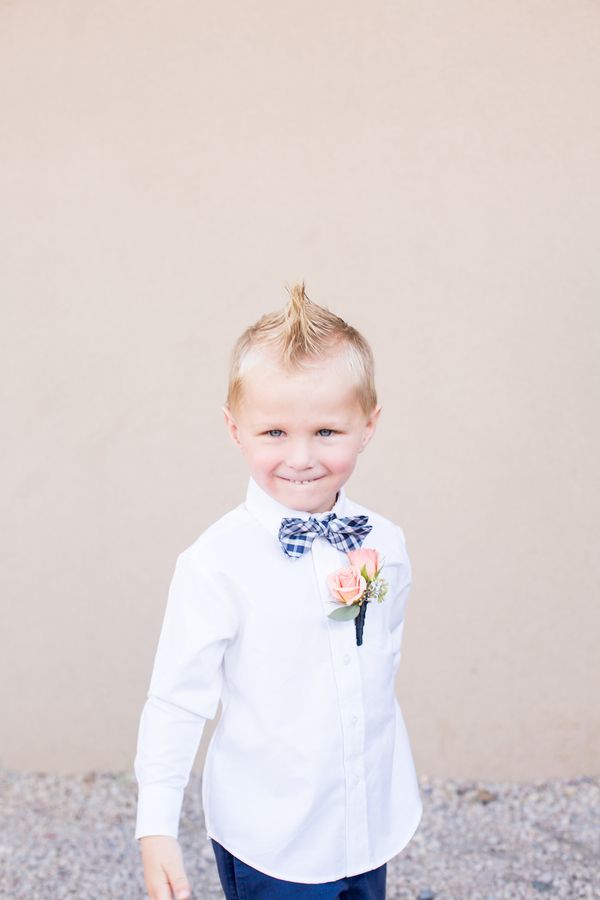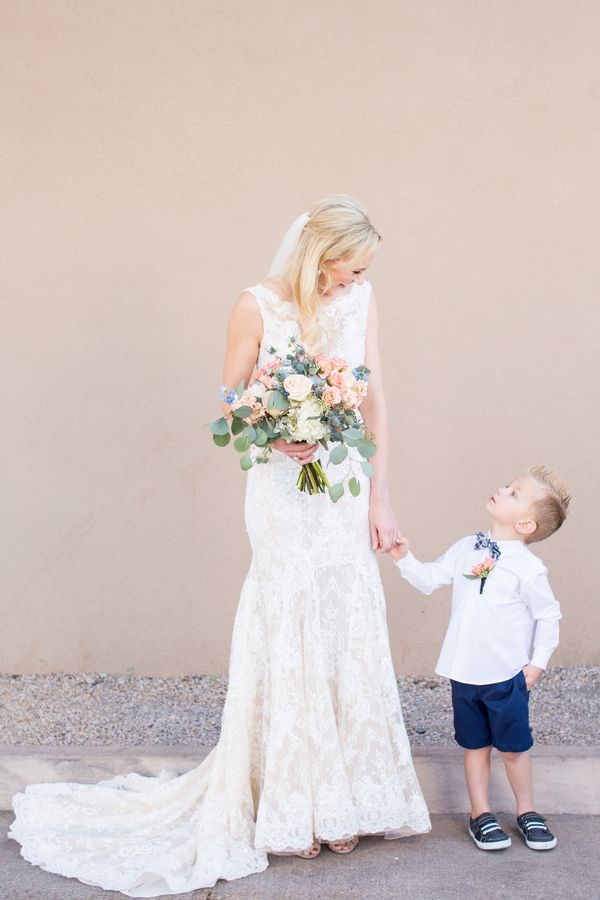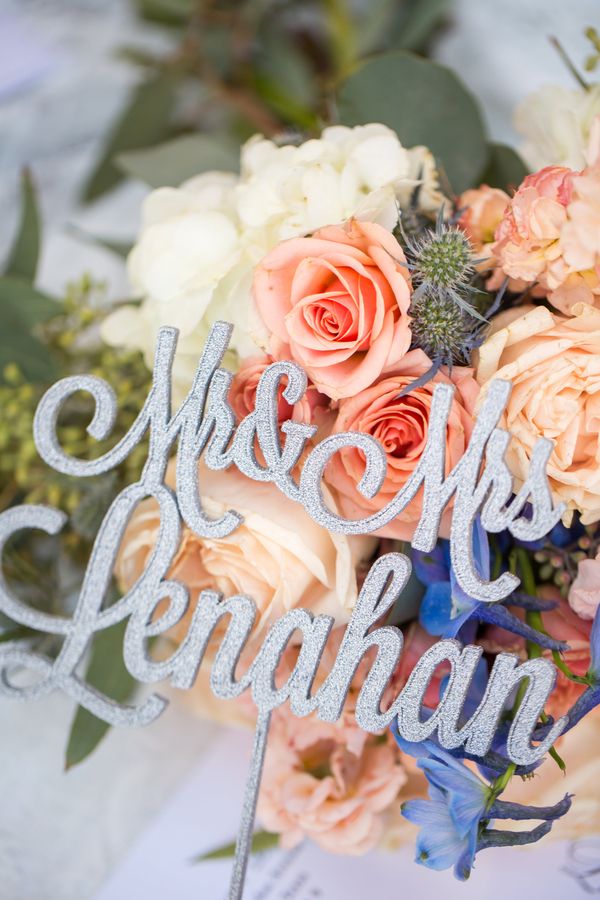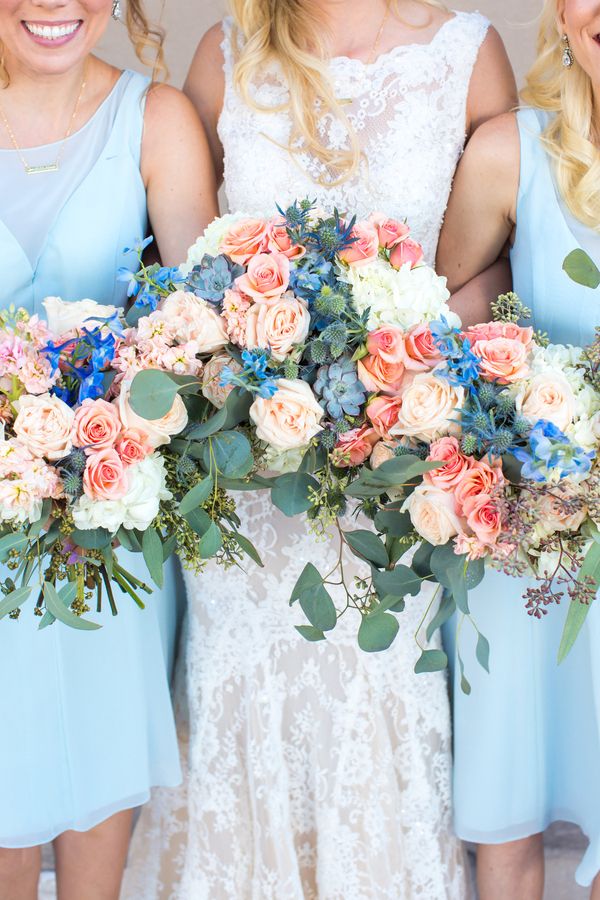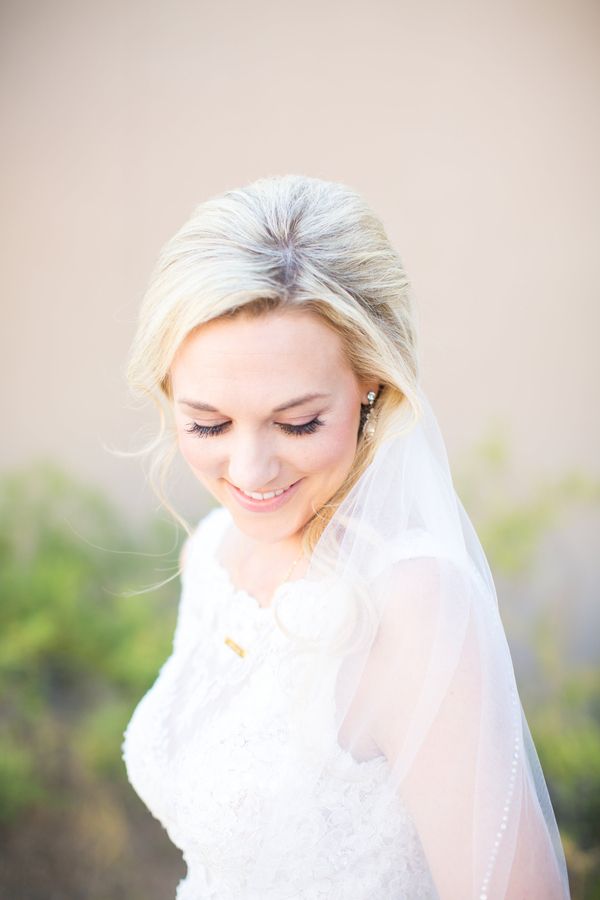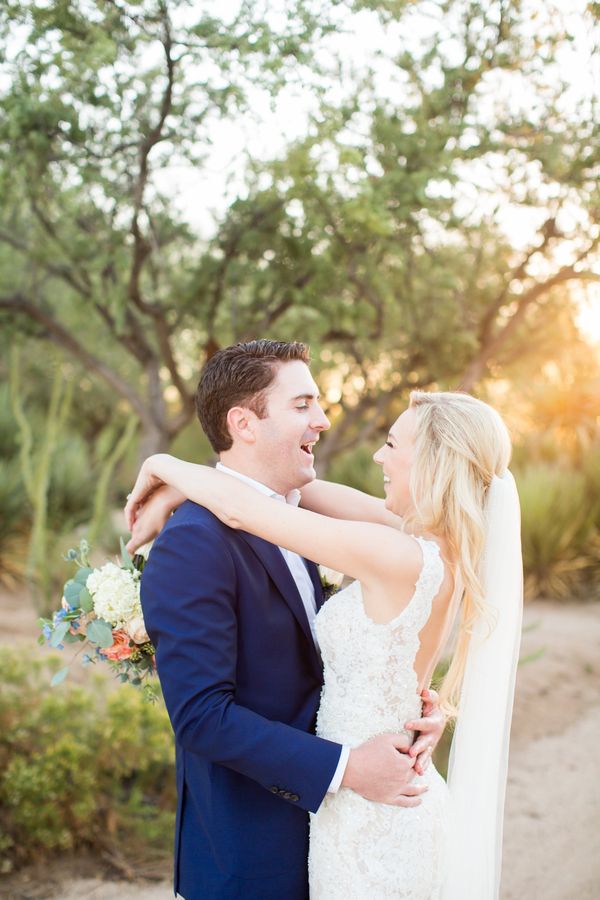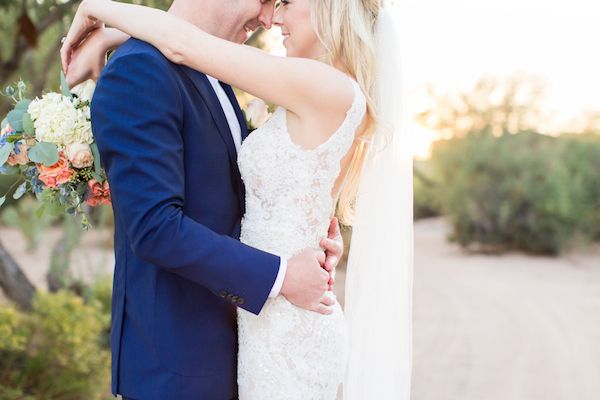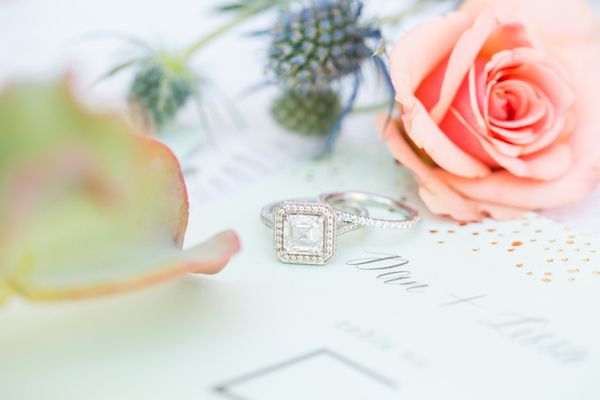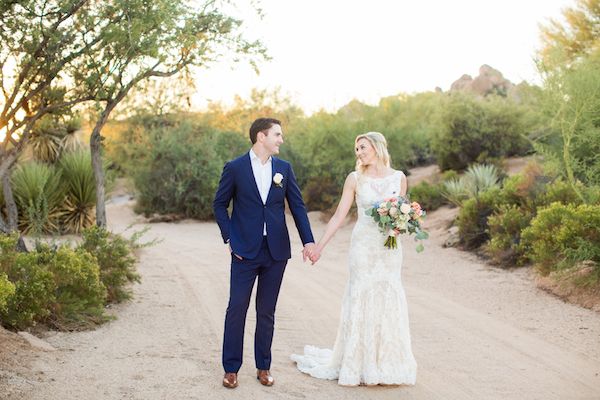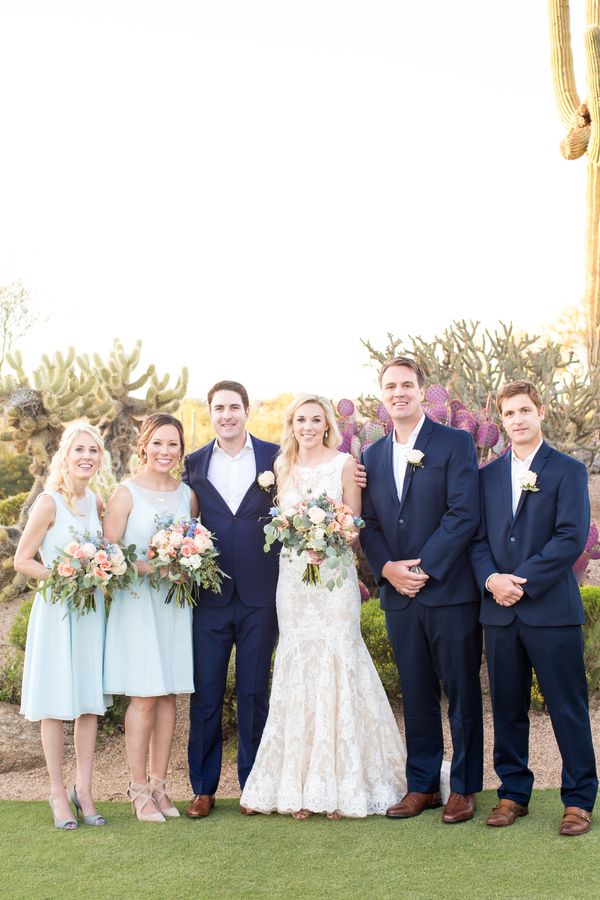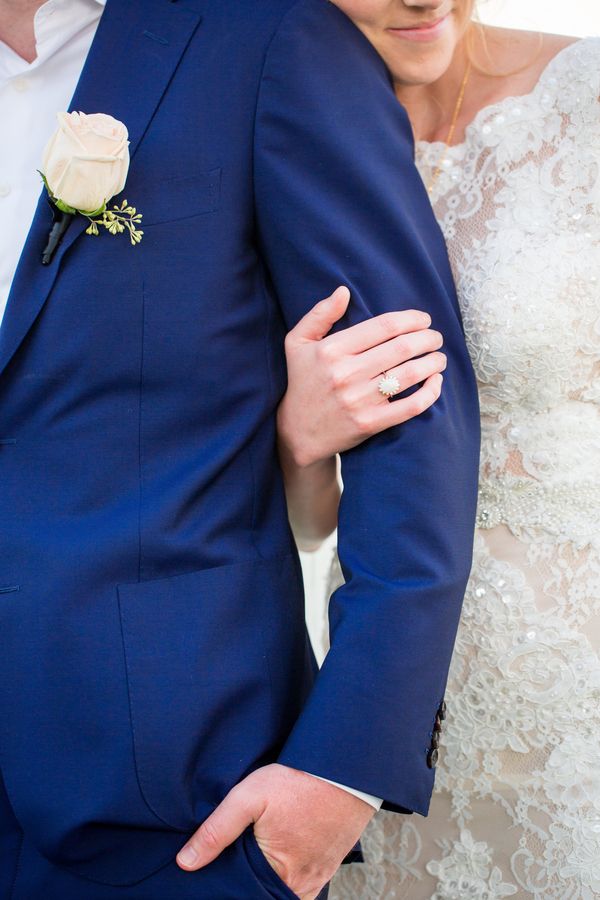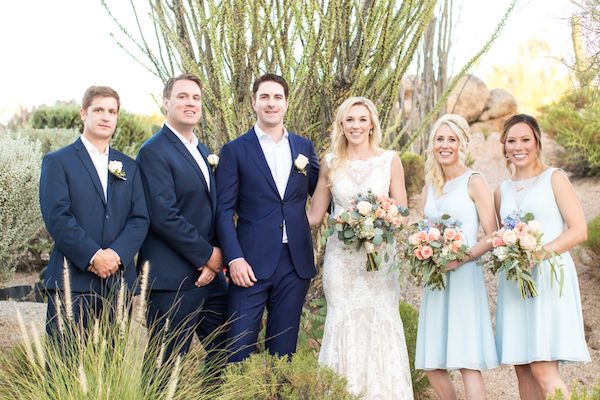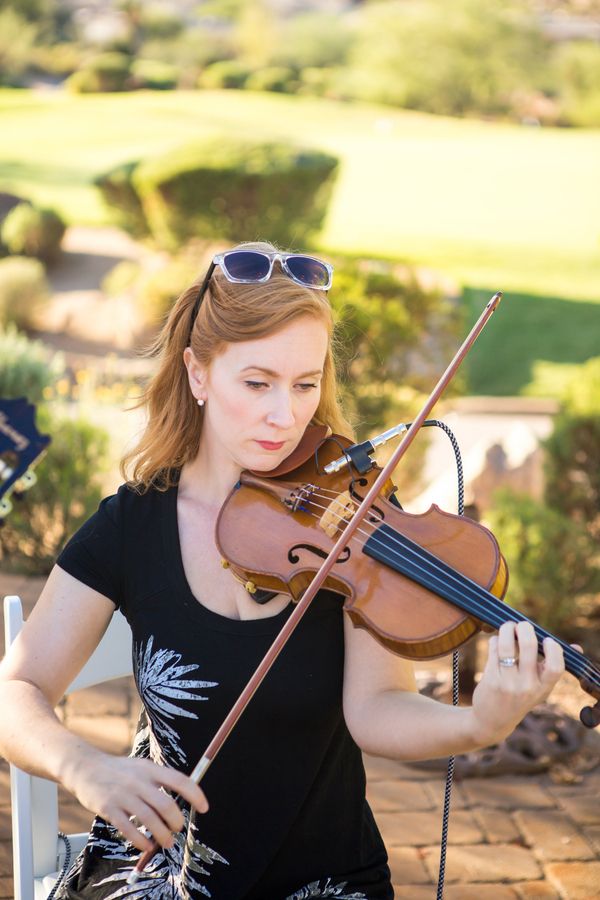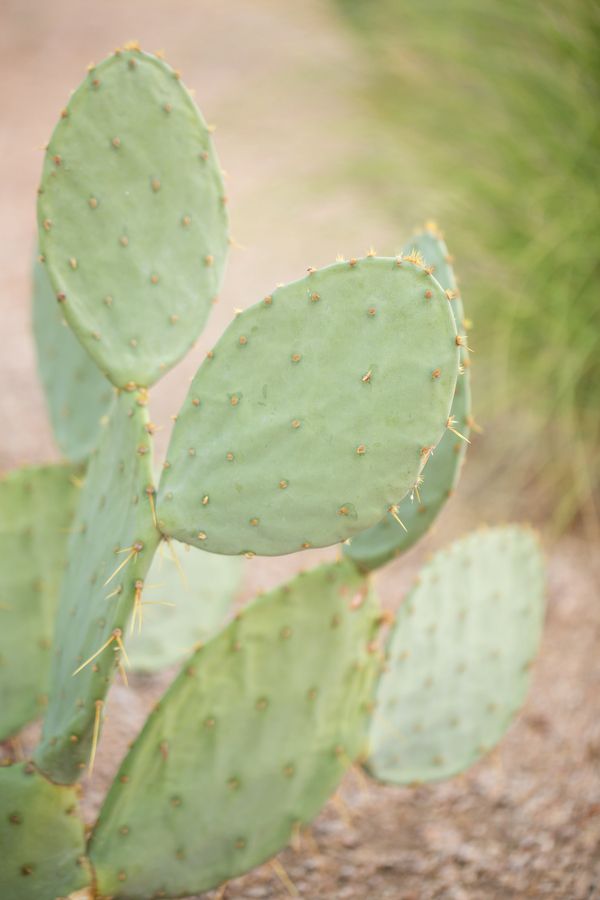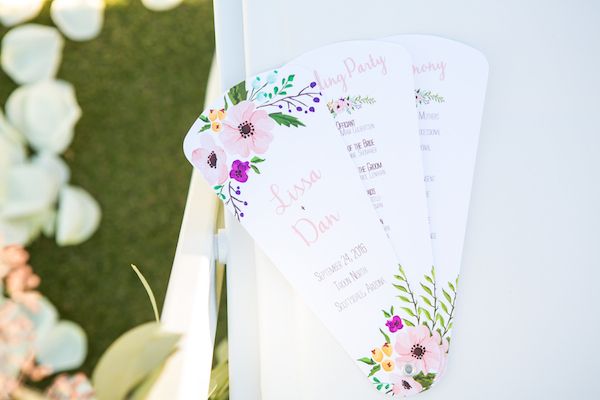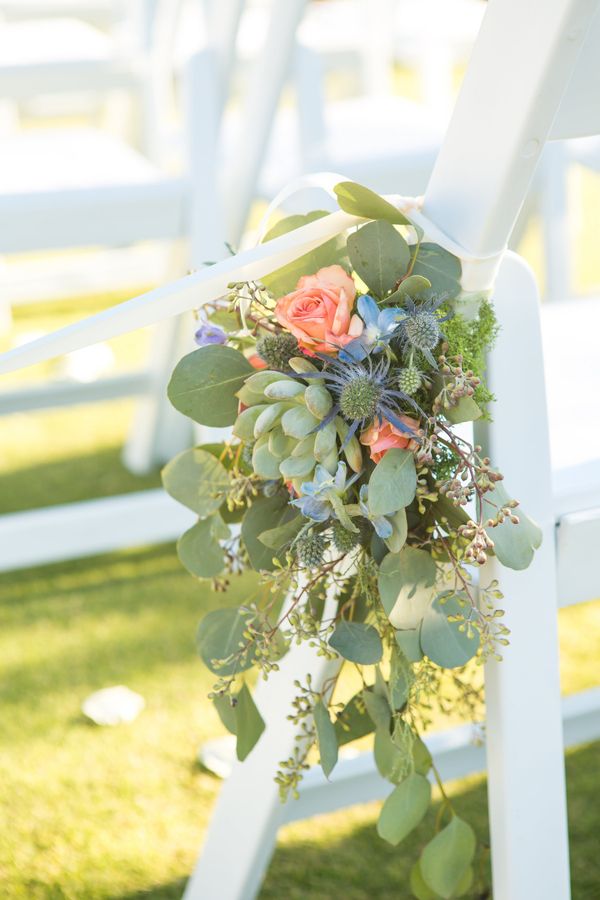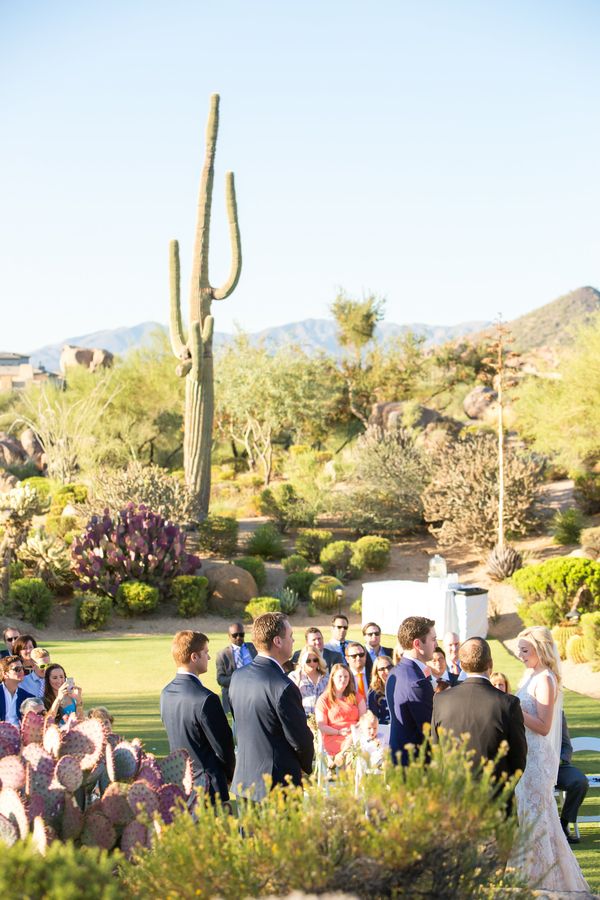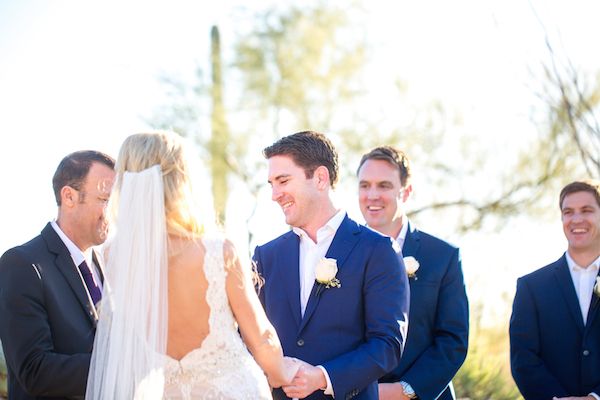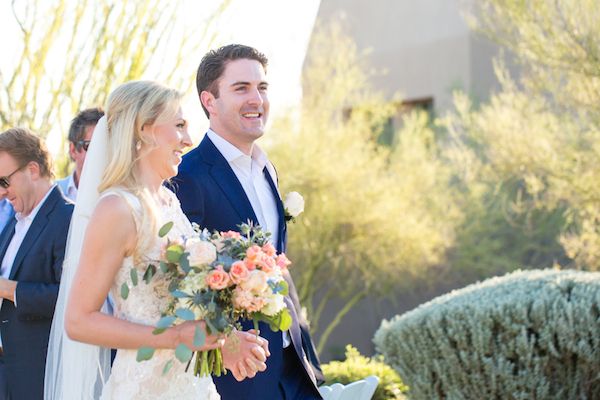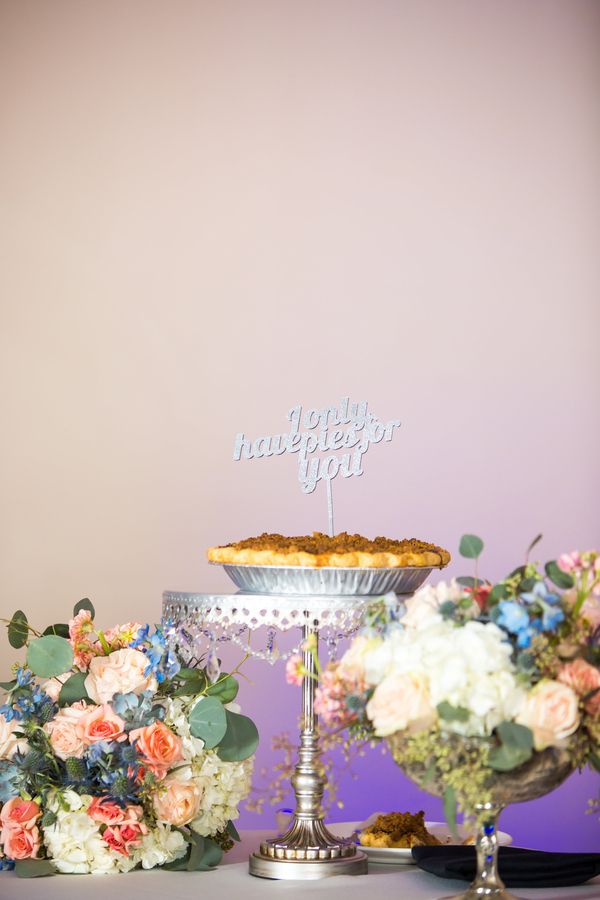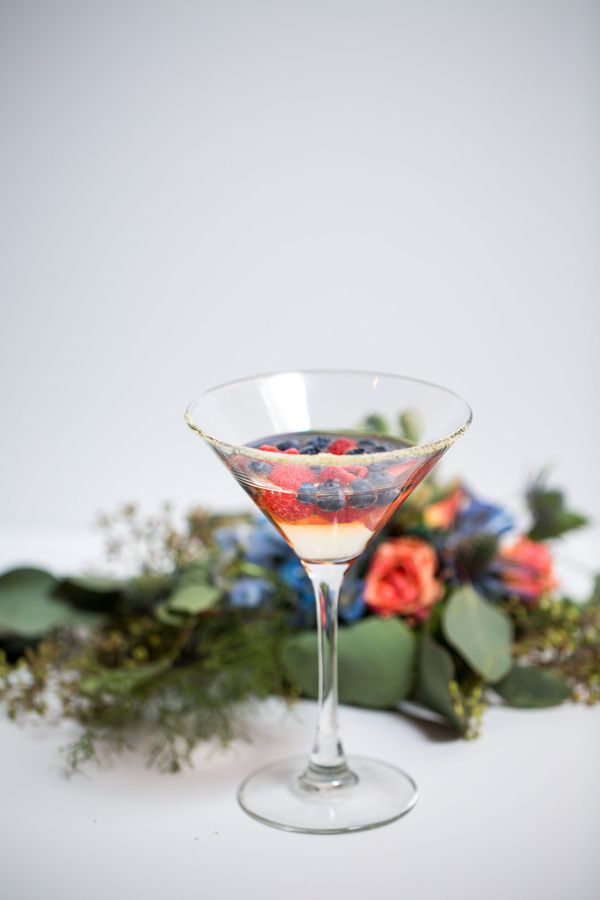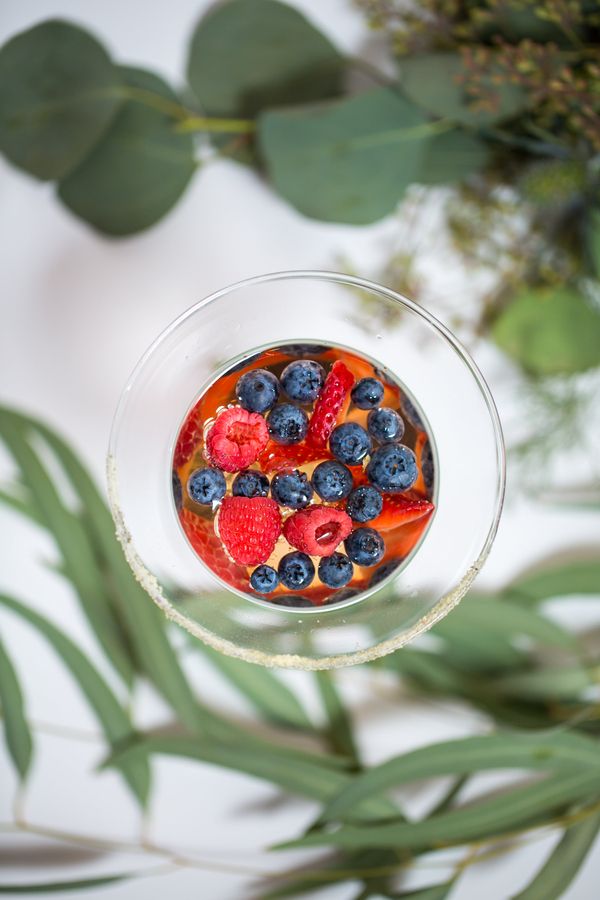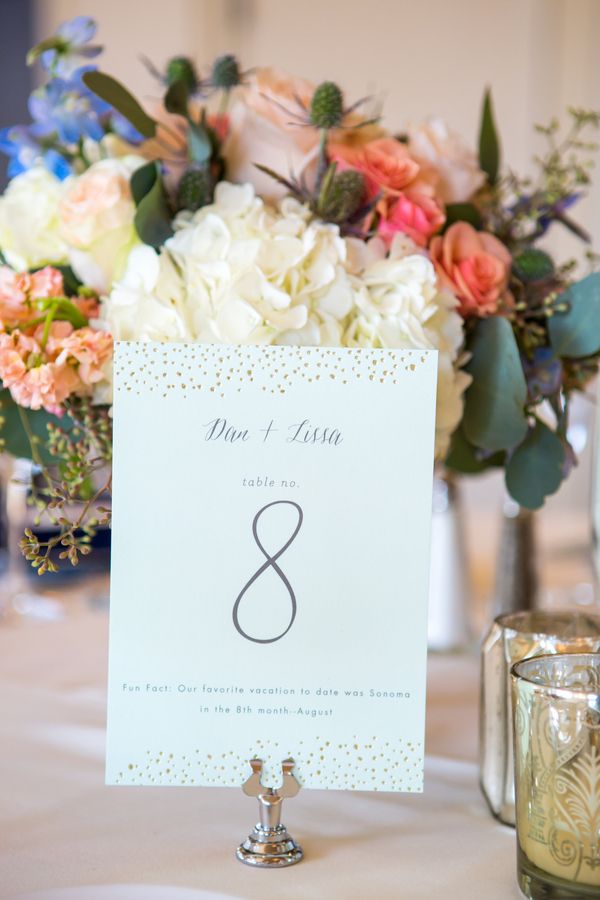 "Dan and I aren't huge fans of cake, so we decided to do mini pies. They were a hit!"
"I love puns, so I knew I had to have a pie topper that said "I only have pies for you" for the pie table! The more details I dreamed up, the more creative I got with them."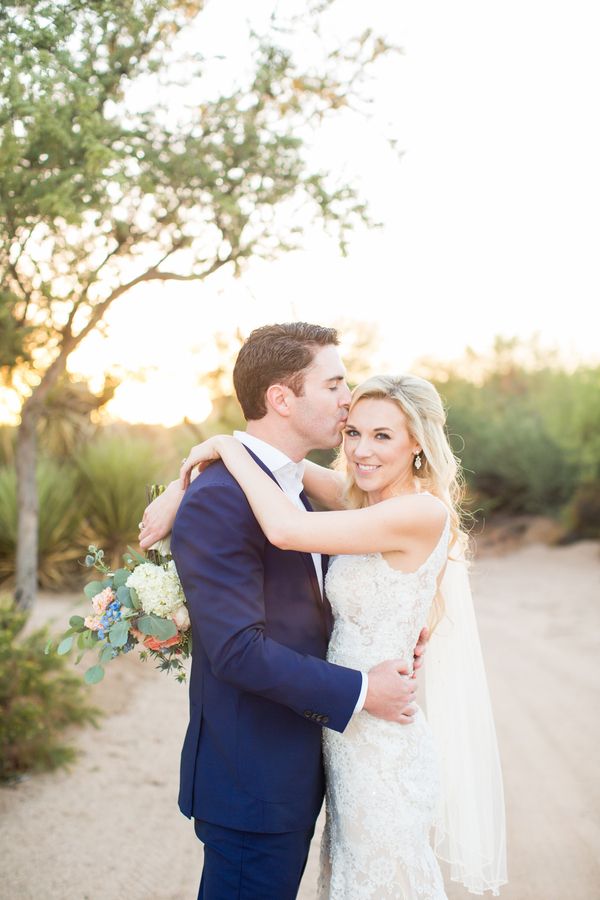 "Since we were having a destination wedding, I knew I couldn't go overboard and that really helped me pare down to what was most important to me."

"During the rehearsal, my Dad saw an opportunity and took it. When he walked me to the end of the aisle, he smiled and said to Dan, you can't have her." Clearly he was joking. At the ceremony, my Dad and I got to the end of the aisle and Dan asked my Dad to say it. He wouldn't and they both had a good laugh before Dan took my hand and helped me up."

Sweetness overload straight out of Scottsdale, Arizona! Love, love, love that we got the chance to see all of the pretty that unfolded on this day as Lissa and Dan said, "I do." Congrats to the newlyweds!


Share This: