Bright, beautiful, and bursting at the seams with feel good vibes — today's colorful farm editorial is right up our alley! And just one look and we think you'll agree that there's really something special happening here with these bright blooms by
Petals by the Shore
and event planning and rentals by
Rose Gold Events & Styling
. And lucky for us
Kirsten Smith
was there to capture what happens when barn wood meets all kinds of bold, beautiful color.
From the team, "The inspiration of this shoot was beautiful sunny days spent in the country with our bride's serenity, a local sheep farm called
Shepherd's Hey Farm
."
"The bucolic backdrop of Sugar Loaf Mountains set amongst shepherd's hey farm in Dickerson, Maryland, allowed for a whimsical shoot."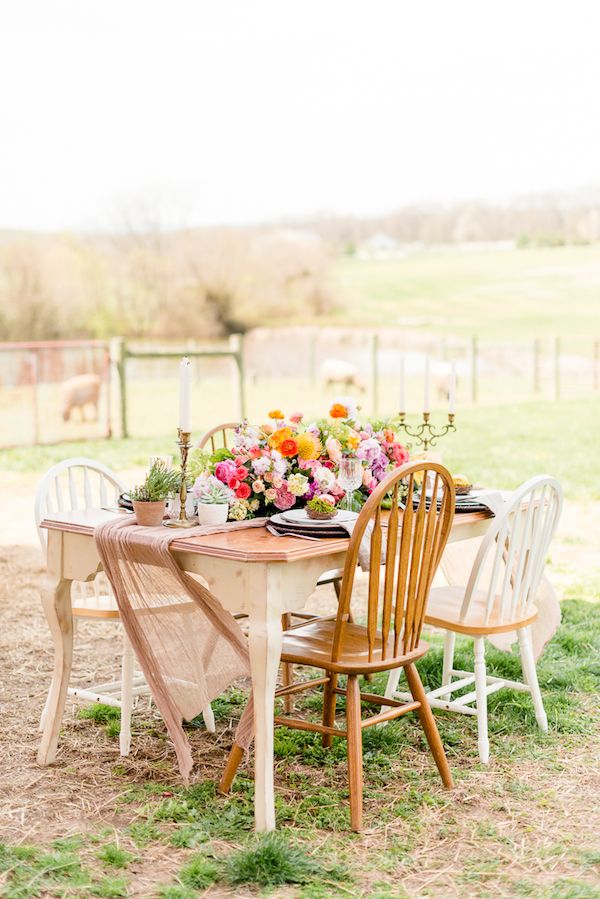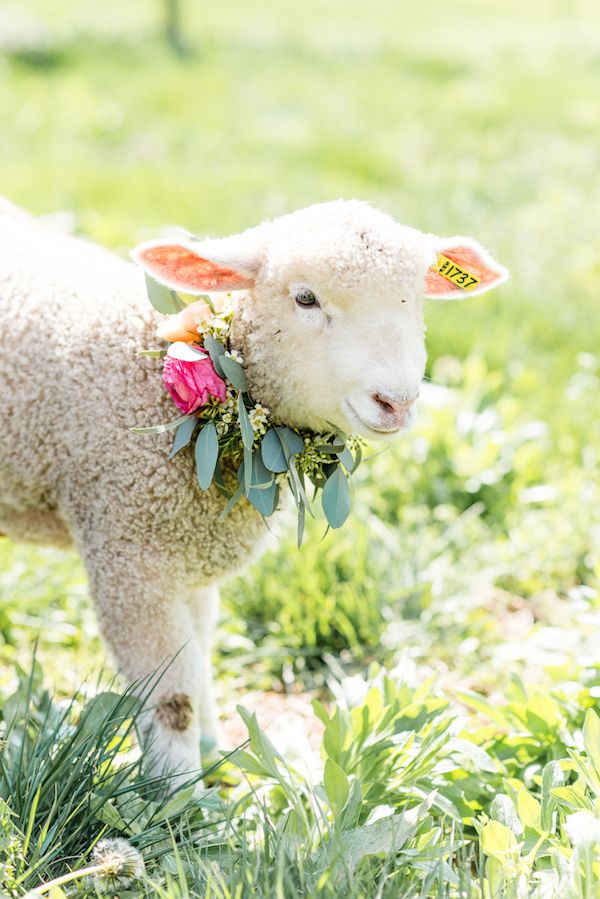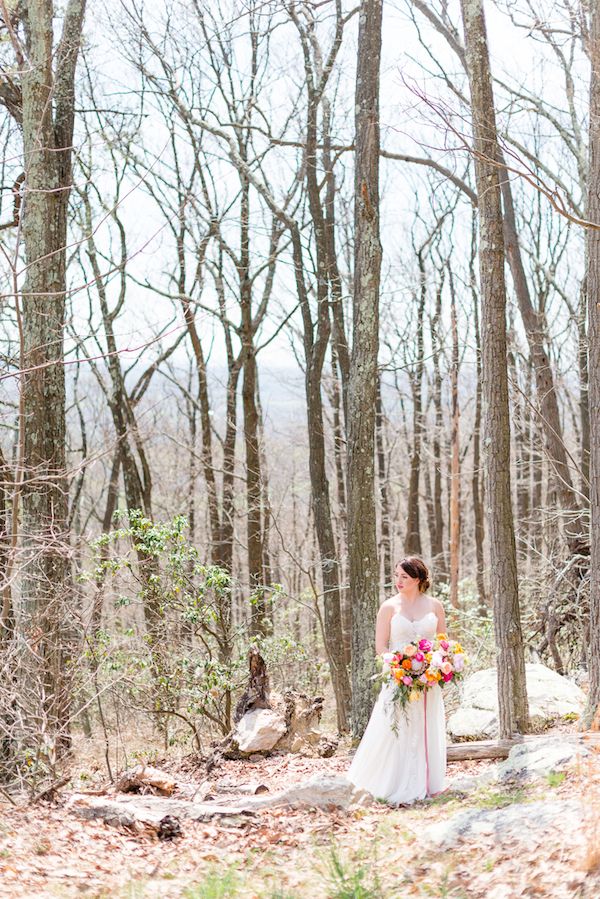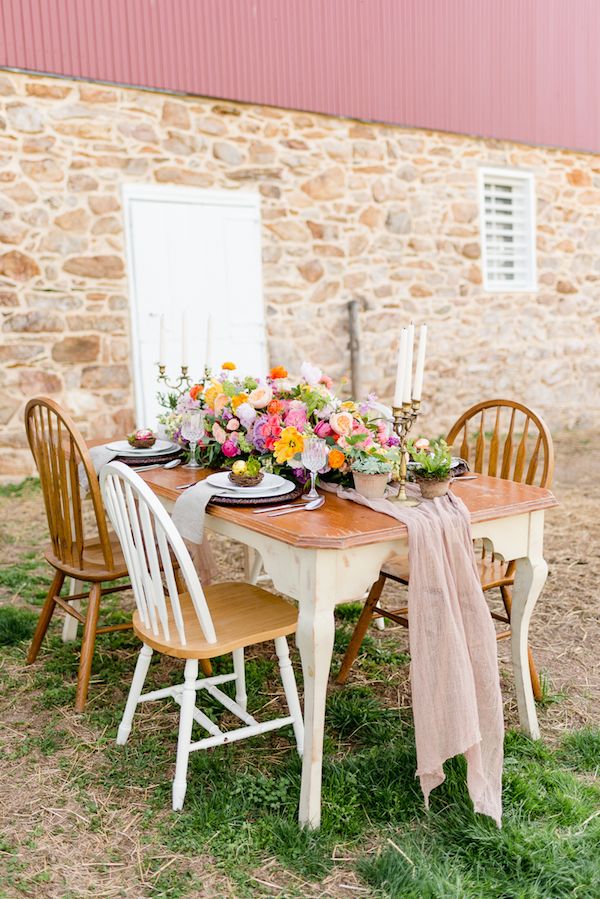 Look close and you'll see that even the furry friends on the farm got in on the fun! The sweetest sheep and the cutest dog donned floral wreaths.
And how could you not fall in love with this beautiful bride and this rustic table setting with bright American sourced blooms complete...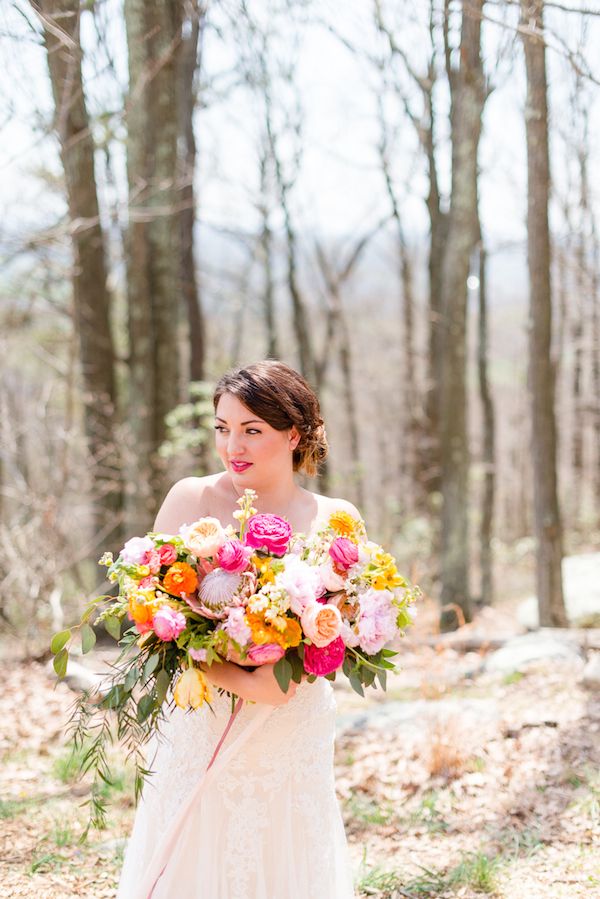 ...with calligraphy eggs for escort cards by Lowe Love Calligraphy, cherry blossoms, and mountain views?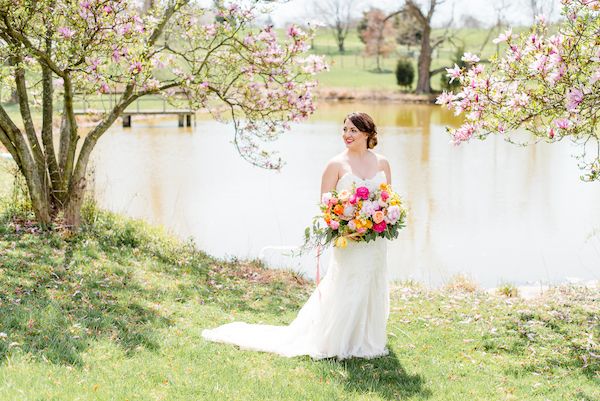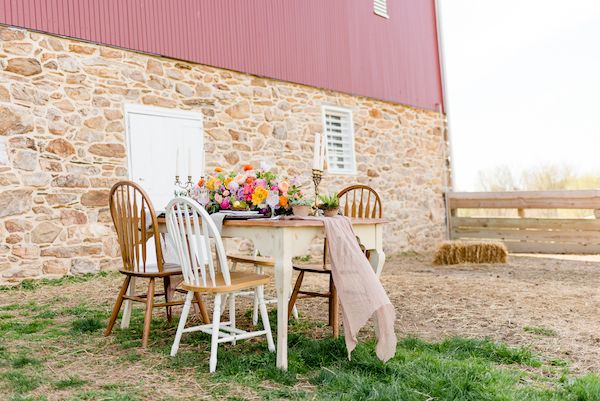 Speaking of cherry blossoms... Can we just all agree that these cherry blossom trees are the proverbial cherry on top of this sweet spring-inspired shoot?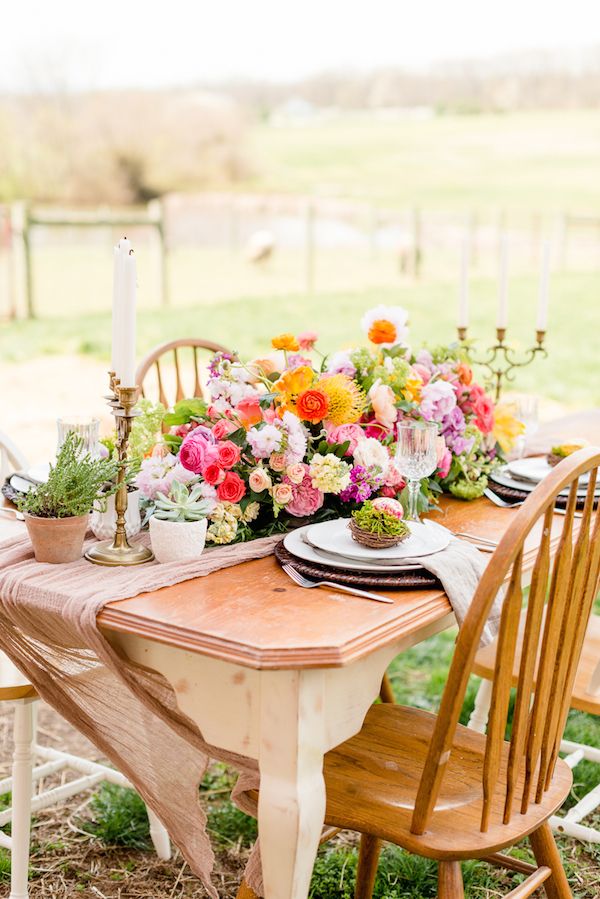 We're seeing a beautiful mix of ranunculus, peonies, spray roses, spider mums, and succulents (just to name a few).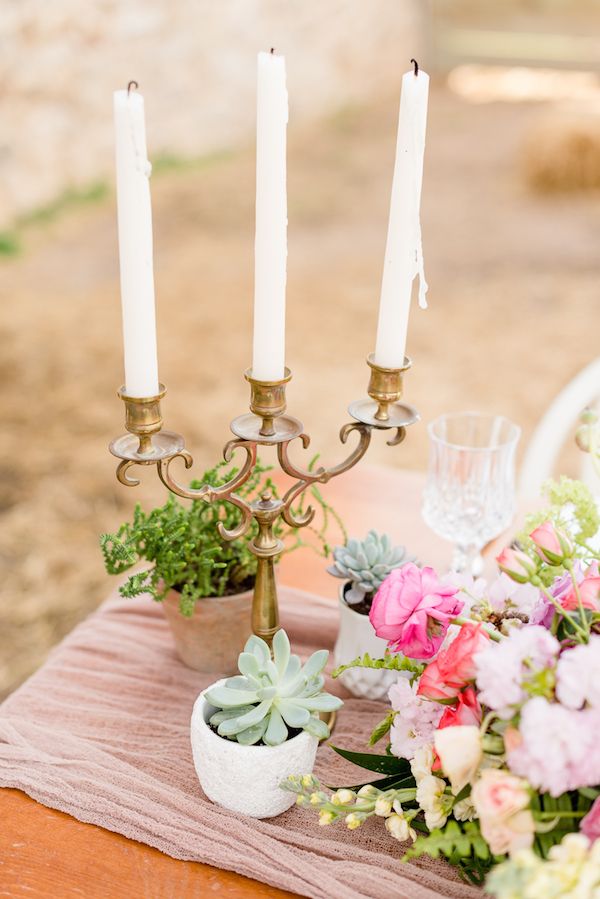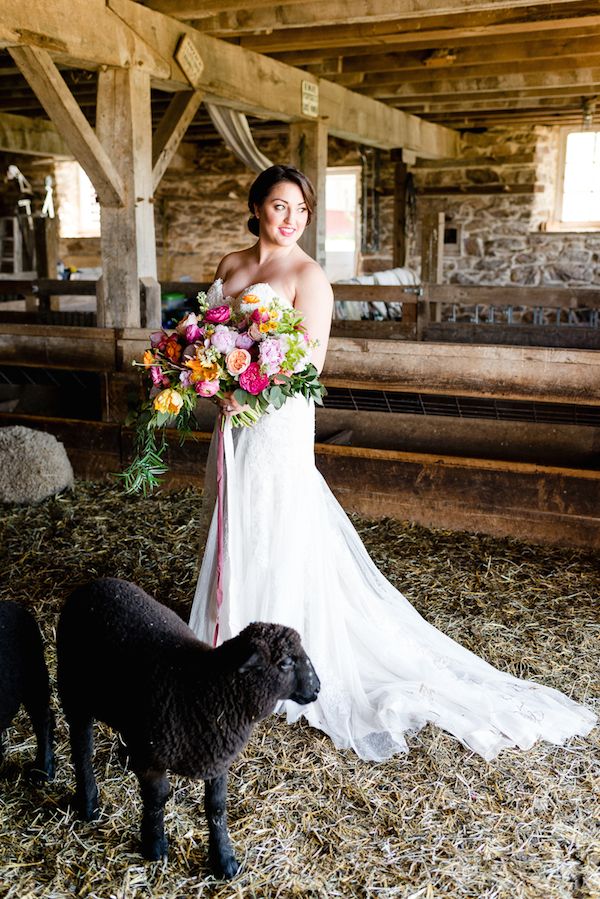 And how dreamy are these barn shots with the hay, the little black sheep, and this lush and lovely bouquet?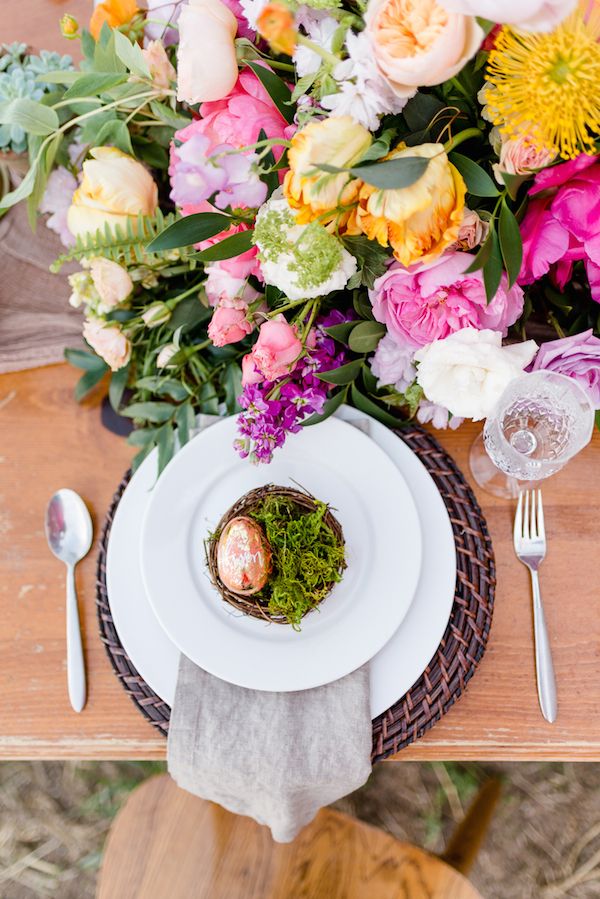 We're thinking this style lends itself best for Spring for obvious reasons but you could surely use this theme and color palette for Summer.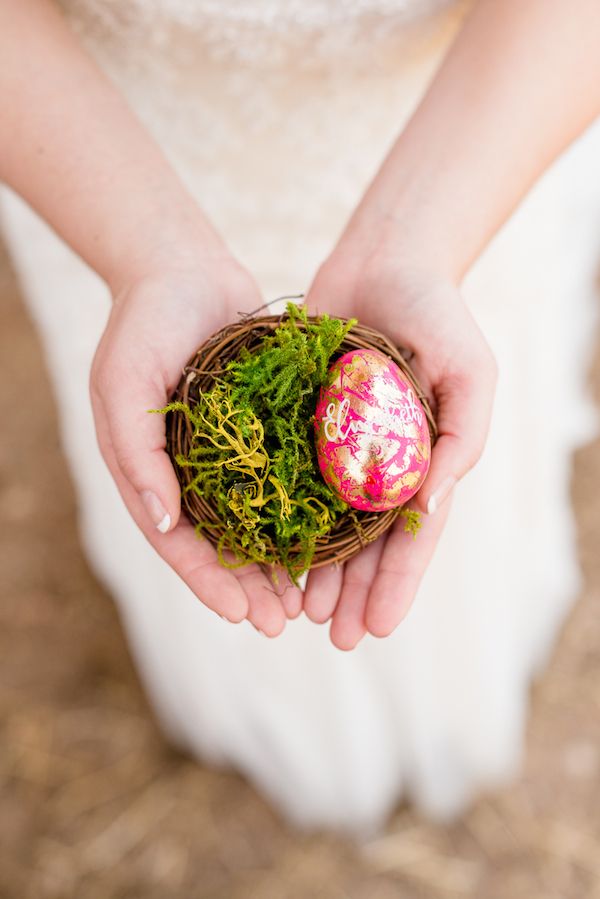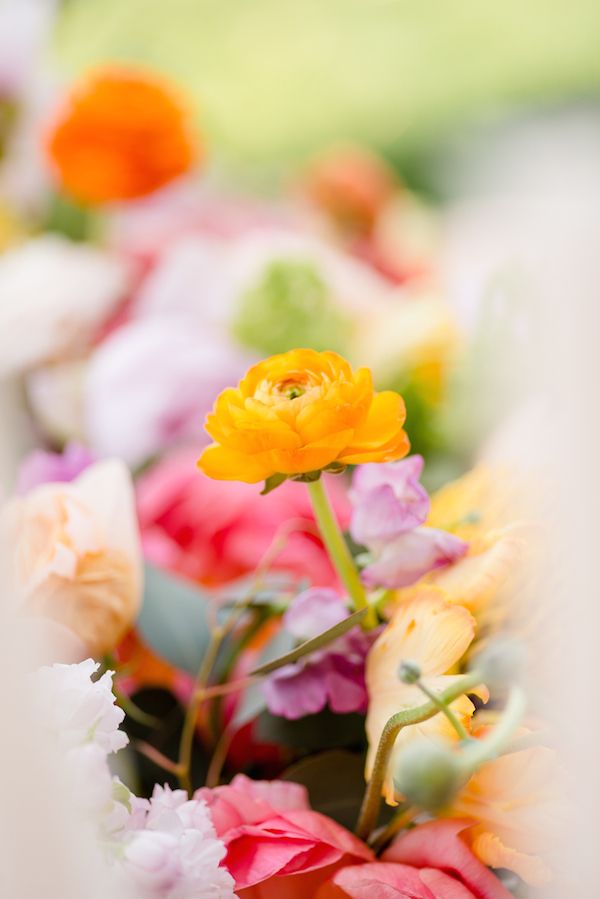 From the beautiful backdrop of this charming farmstead, to the bride's bright beautiful smile...
There's simply nothing we're not smitten with! Plus make no mistake about it - the eye candy was in no shortage on this day.
Oh, and we can't go without mentioning our love for this mix of farm chairs.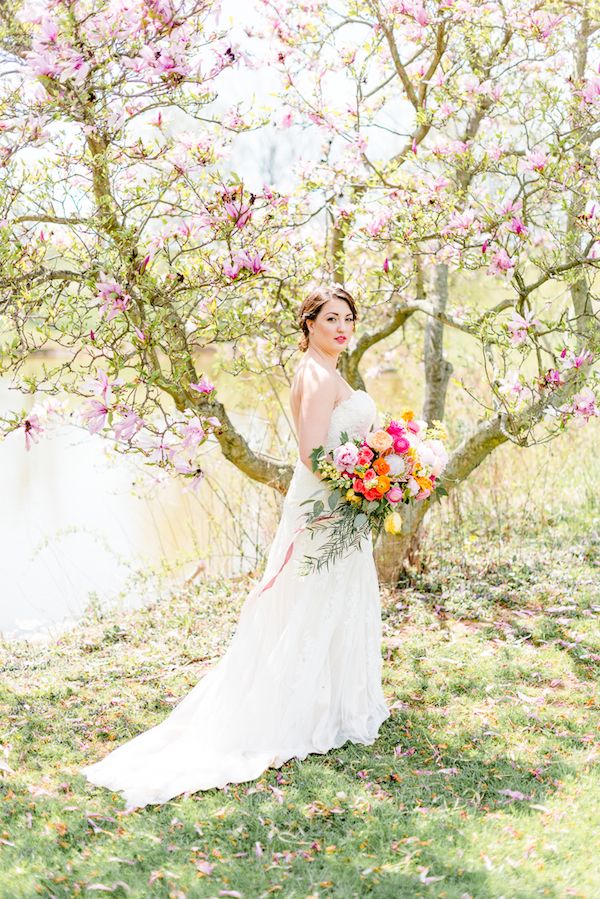 Care for a frolic under the cherry blossom trees? Don't mind if we do. Please and thank you!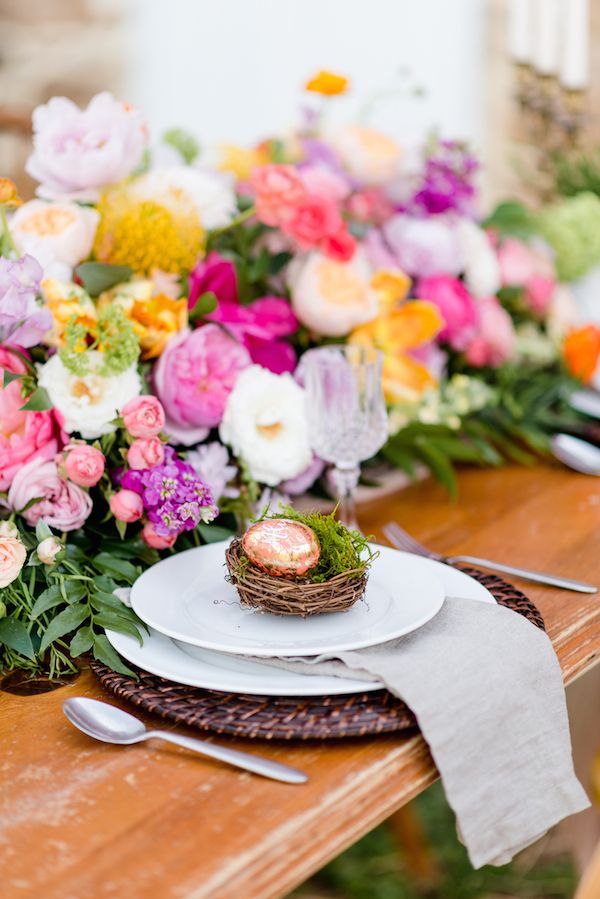 And wow! We simply can't get over the way this soft lush, landscape is contrasting with these big, bold blooms.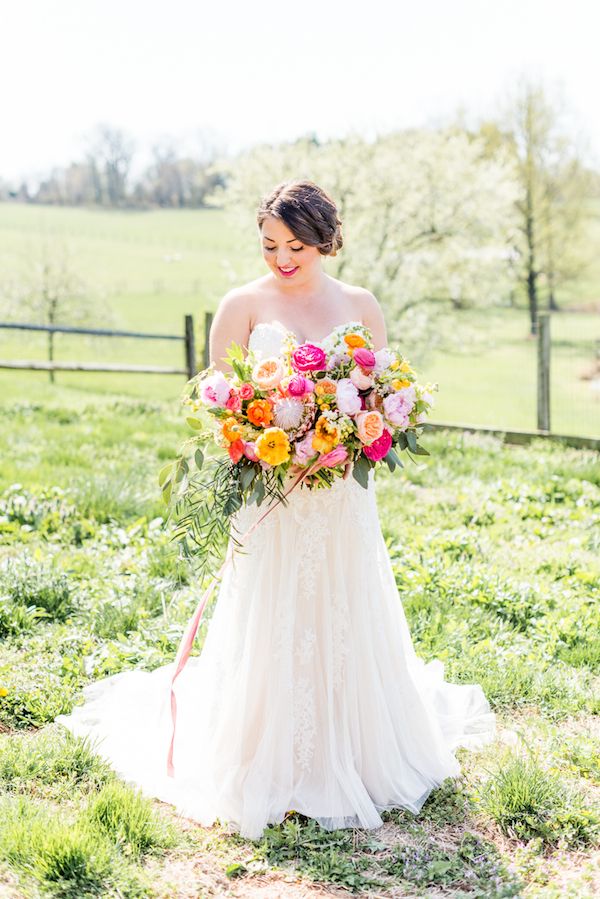 The venue itself was a gorgeous mix of cobble stone and red barn wood which really added to the overall charm of this shoot.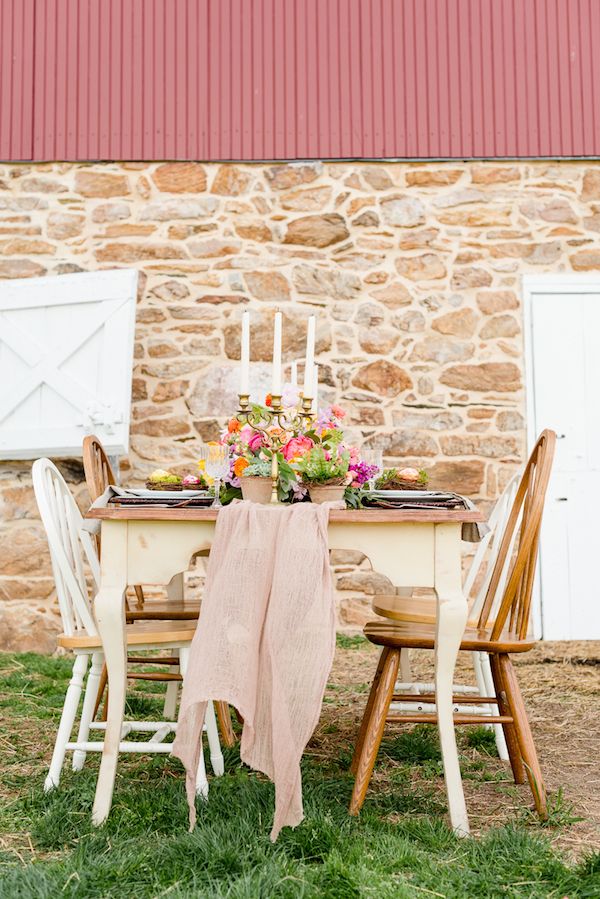 Oh, and this gorgeous shot? Wow. Time to pin. the. pretty! Oh, and we're seeing some King Protea from this angle.
Bright, bold, and oh-so beautiful, this truly is the prettiest mix of colors, textures, and details.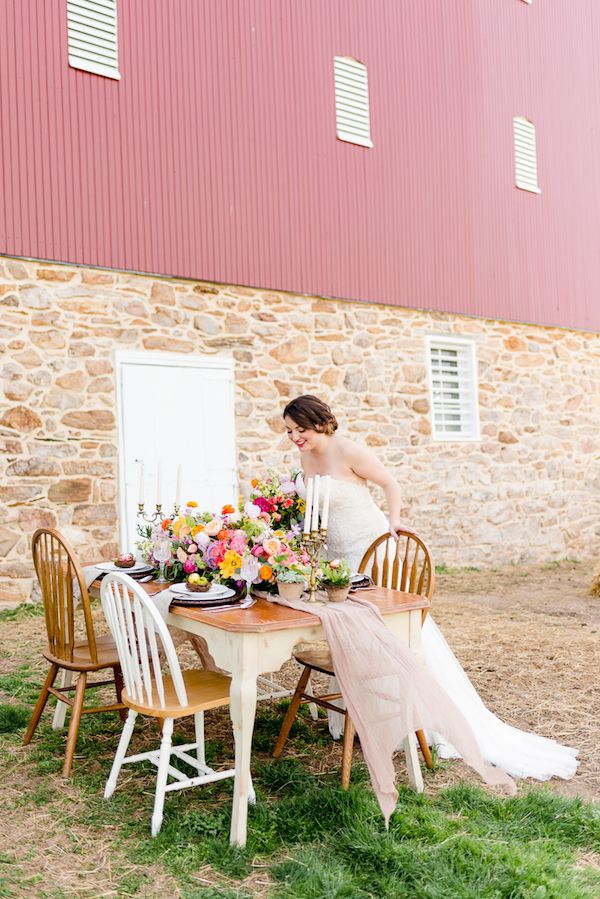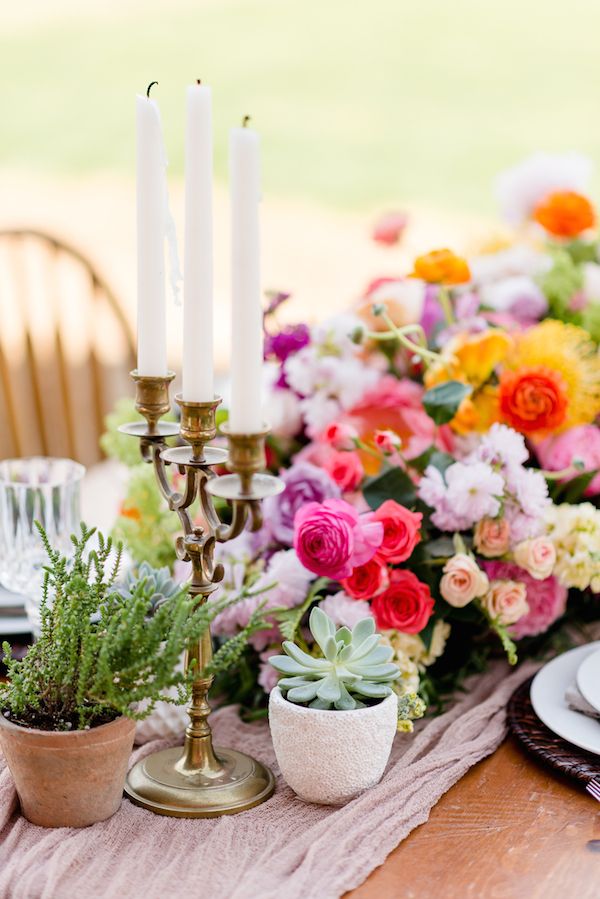 A gorgeous signage read live life in full bloom.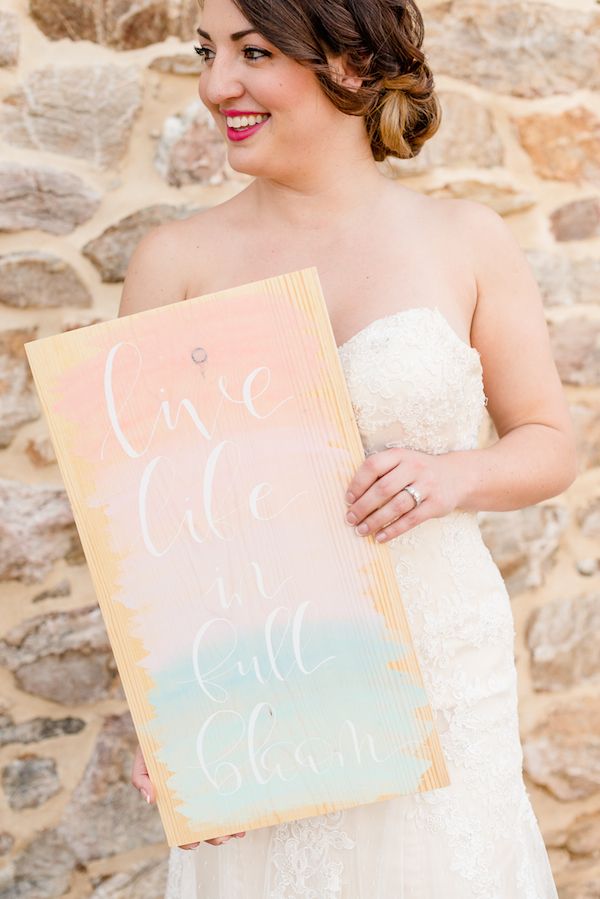 And what a fitting phrase this was as the trees were clearly in bloom on this day.
Hair and make up was os on point thanks to Lori Nansi...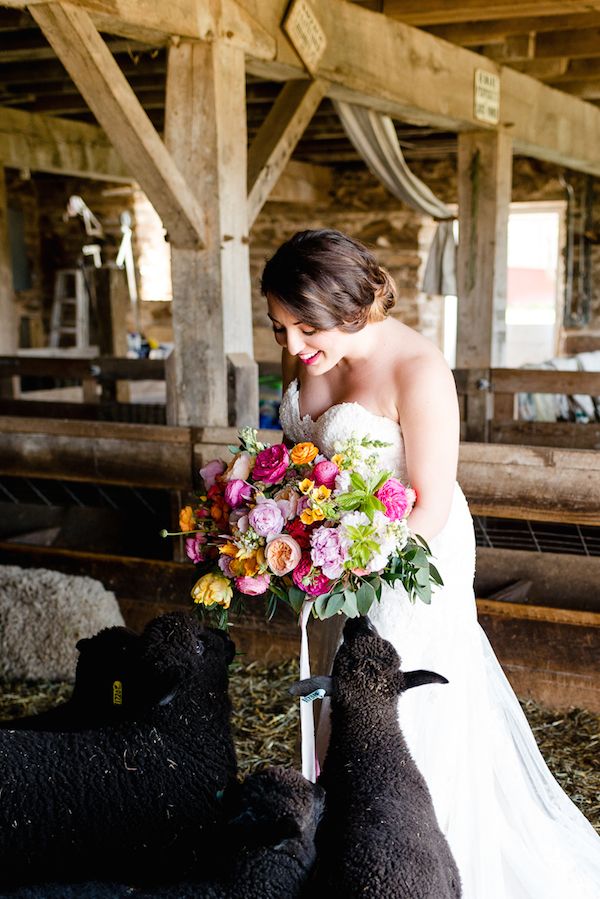 Oh, and how adorable is this little family of black sheep! Too dang cute for words!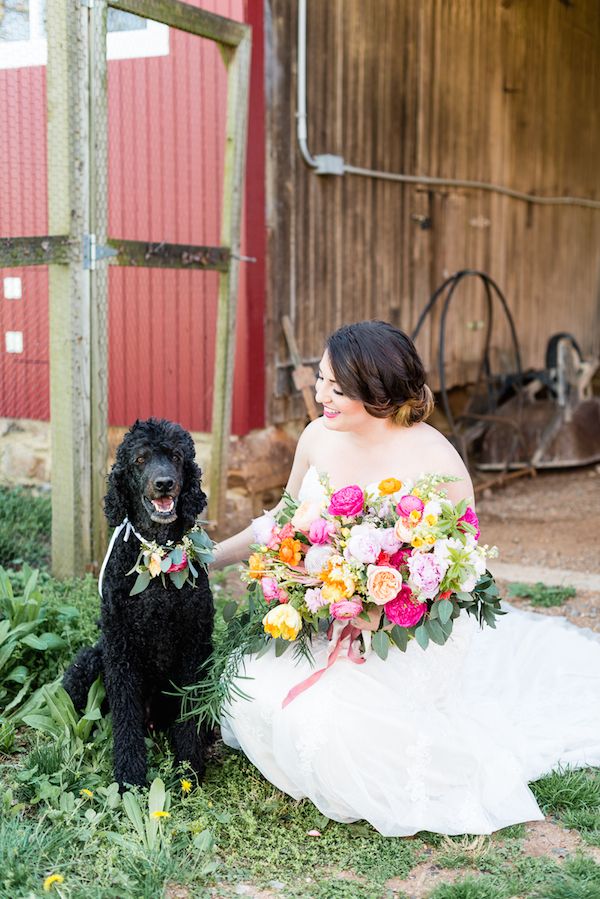 And how friendly was this furry friend? So so adorable.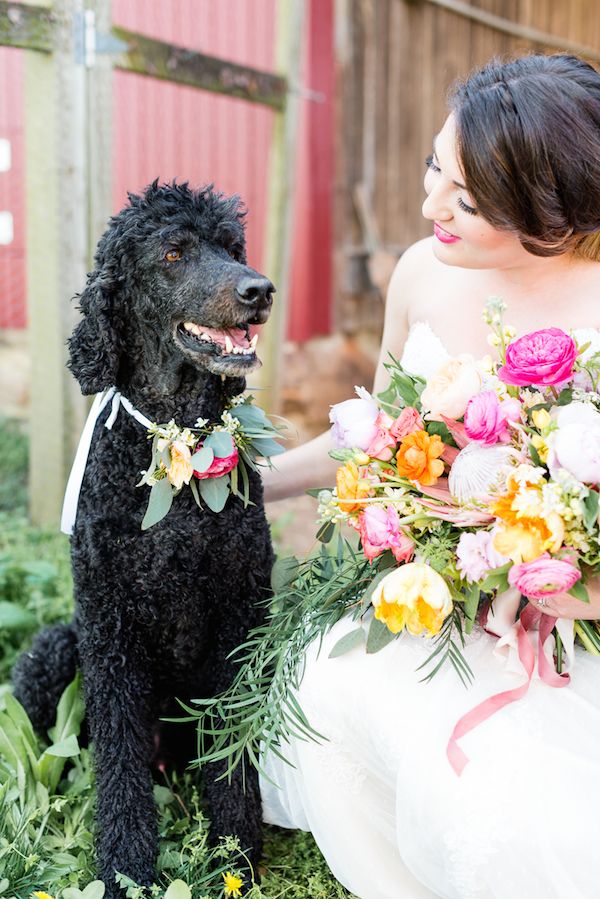 Dogs in weddings you say? Heck yes! Bring all the furry friends, we say!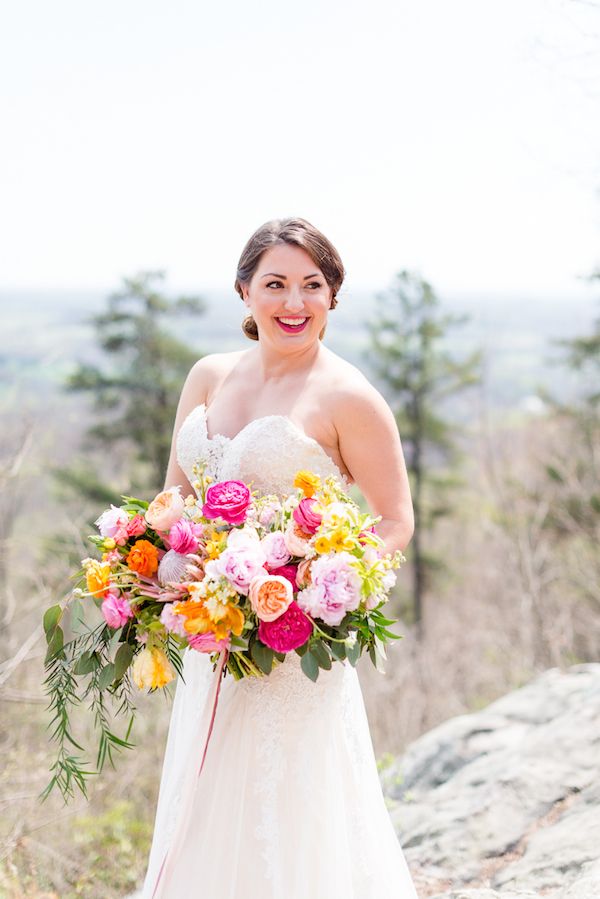 Plus we can't go without mentioning this too-cute-for-words flower girl complete with a lovely little floral crown and cowgirl boots! Oh my heart!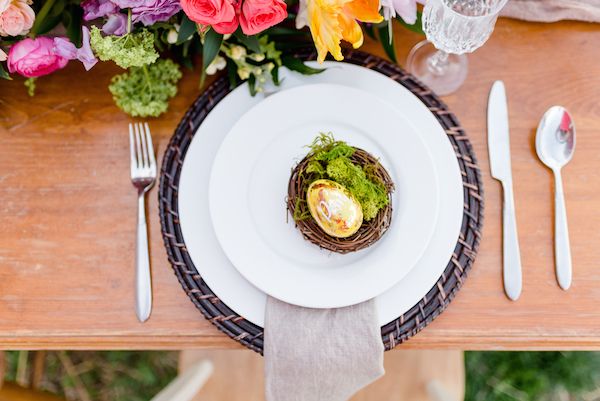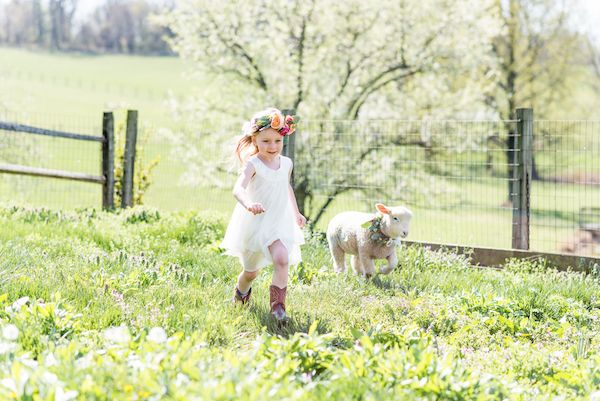 Darling details, for the win! And these could not be any more darling!
And wow! The best part of all has to be this lovely lady's smile! Killer lip color too!
Bright and bold for the win! And balanced ever so delicately with crisp whites and lush greens.
We told you guys that this shoot was a beauty. Were we right? Or were we right? Now excuse us, because it's that time again. Time to pin the pretty. Care to join?
Photography: Kirsten Smith | Planning + Rentals: Rose Gold Events & Styling | Flowers: Petals by the Shore | Hair & Make Up: Lori Nansi | Calligraphy: Lowe Love Calligraphy | Farm: Shepherd's Hey Farm
Share This: