Fun, flirty, and all-kinds of fabulous, this dream team from Utah knows a thing or two about throwing a bright and colorful fête! And so imagine our excitement, when this beautifully bold feature captured by
Hawkeye Photography
at
The Startup Building
popped up in our inbox?!
From the team, "we feel that weddings are a time for families to really dive into their history and traditions. A favorite tradition for many families, and one that has spanned across the centuries, is the tradition of making and gifting quilts to the new bride and groom."
"The fabric line "
Sodalicious
" by Emily Herrick Designs proved to be the perfect springboard for the inspiration behind our fun and flirty Retro Soda Pop Shoot — where we bring an exciting, modern twist to age-old traditions...."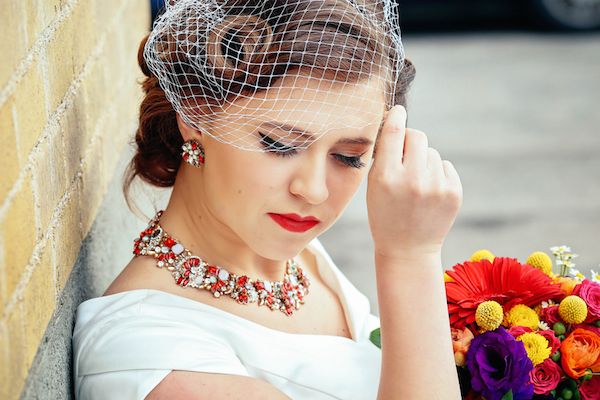 "...giving couples all the comfort and love of the traditions they cherish, but all the fun of putting their own personalized spin on it."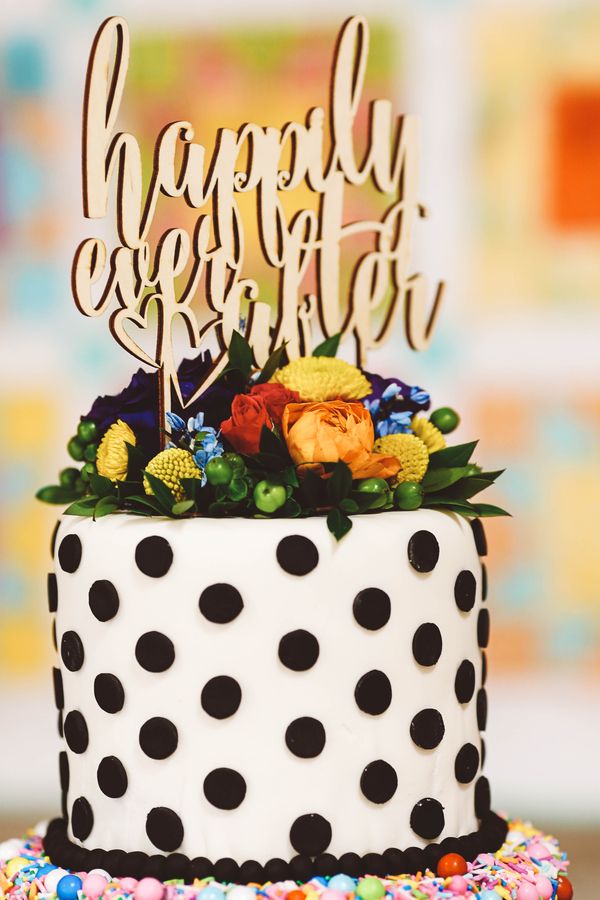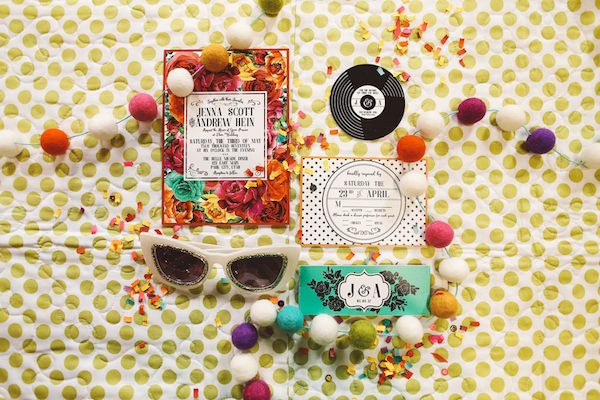 "Emily Herrick's quilt pattern "Spin the Bottle" and brightly colored
jumbo balloons
decorated a full soda bar catered by
Sodalicious
!"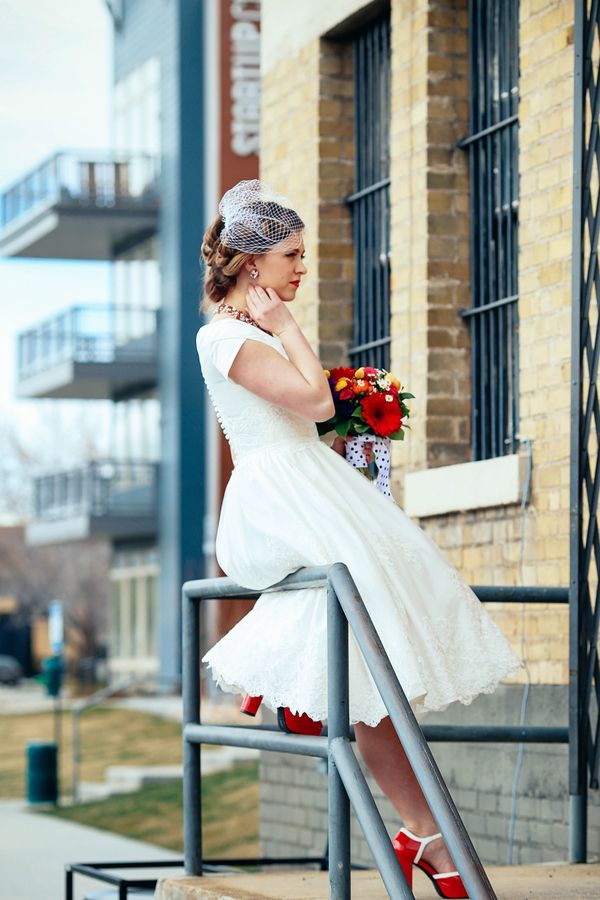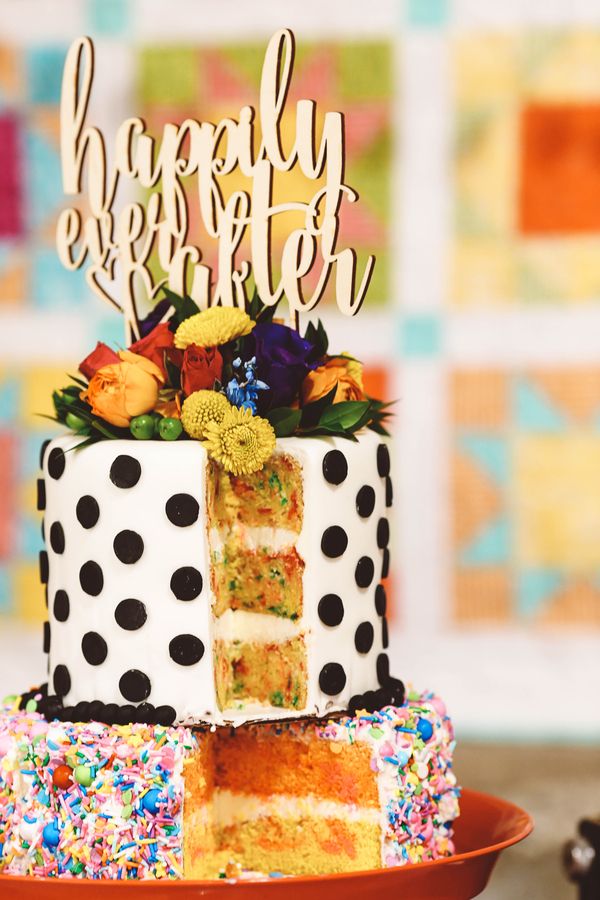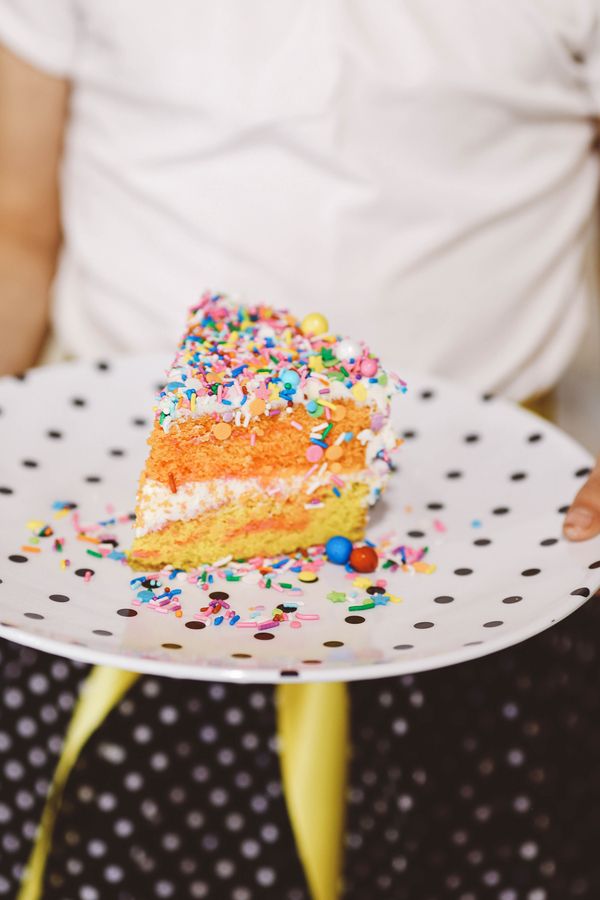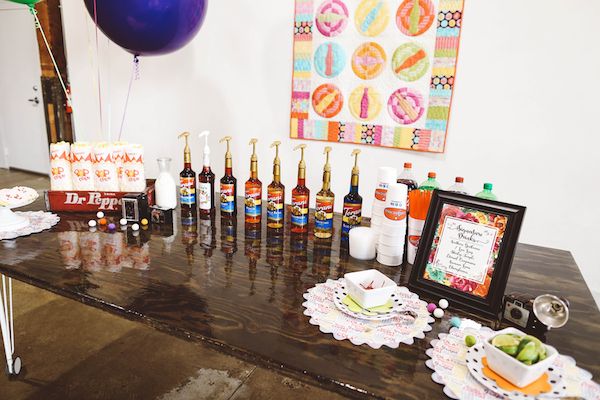 "
Sodalicious
is a Utah hot spot for fun, mixed drinks, mouth-watering cookies, and poppin' fresh popcorn."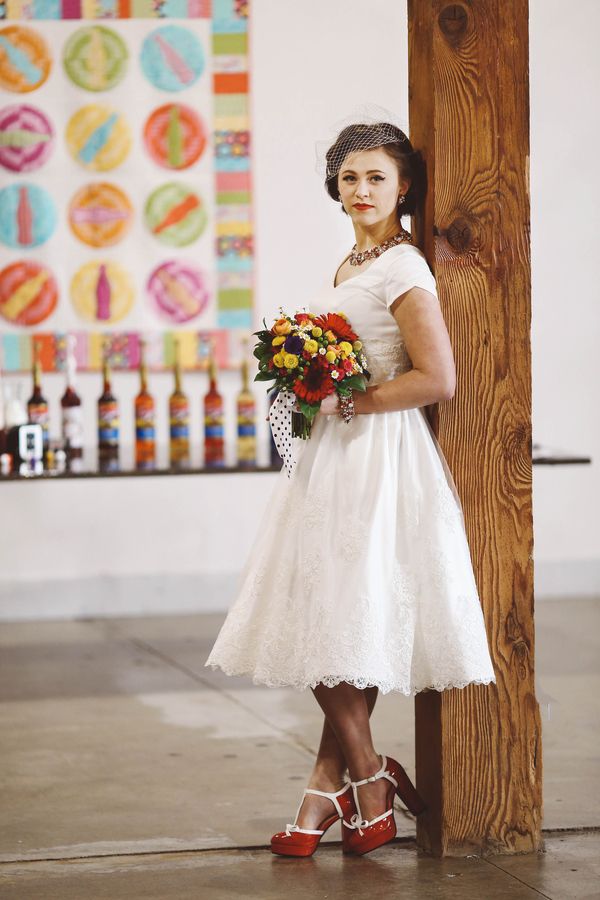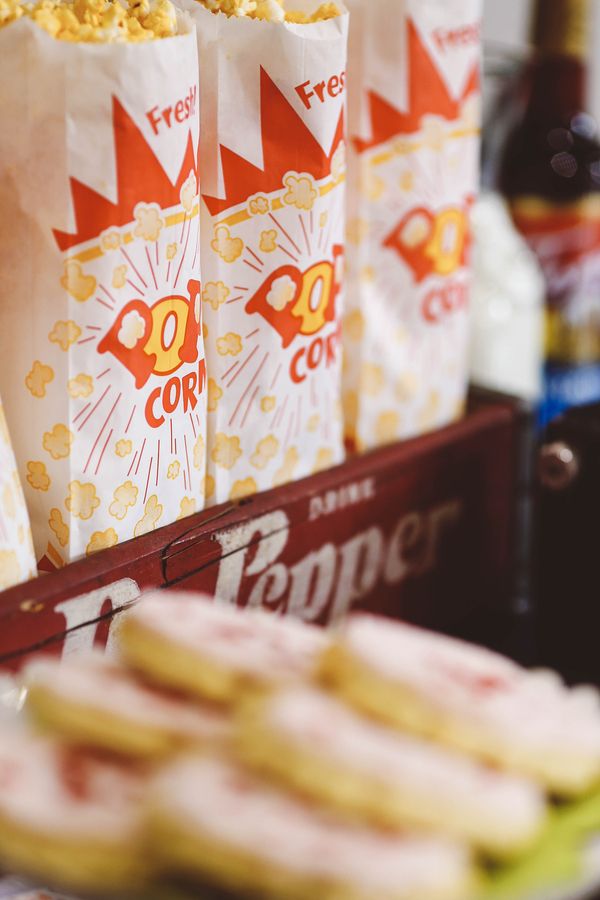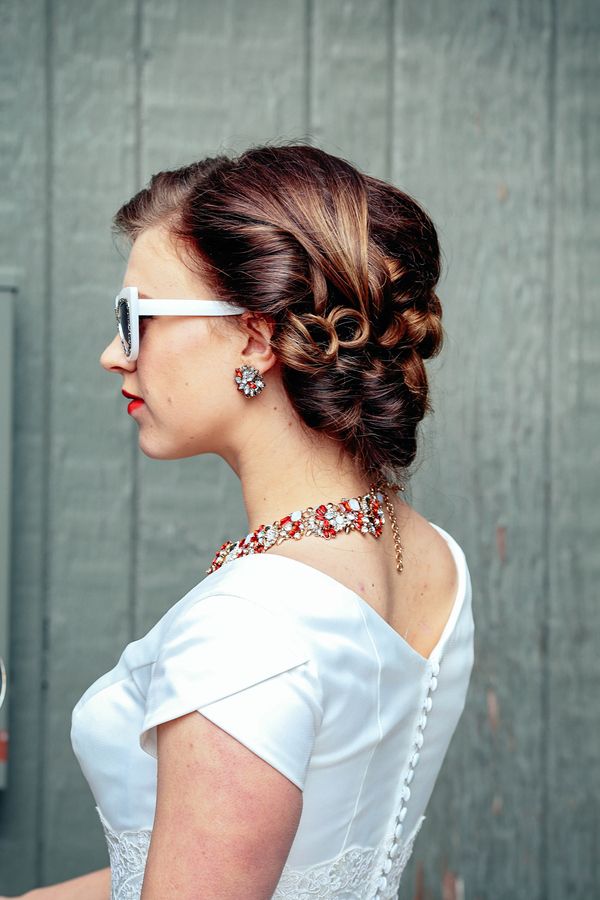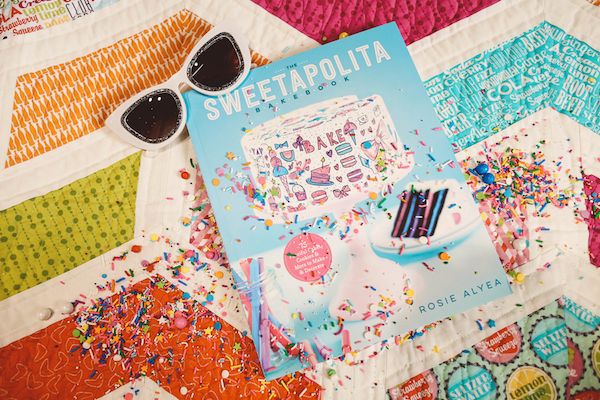 "Cheerful
felt ball garlands
by
Hello Maypole
,
modern quilting
, and
vintage cameras
add a touch of whimsy to our sprinkle polka dot cake..."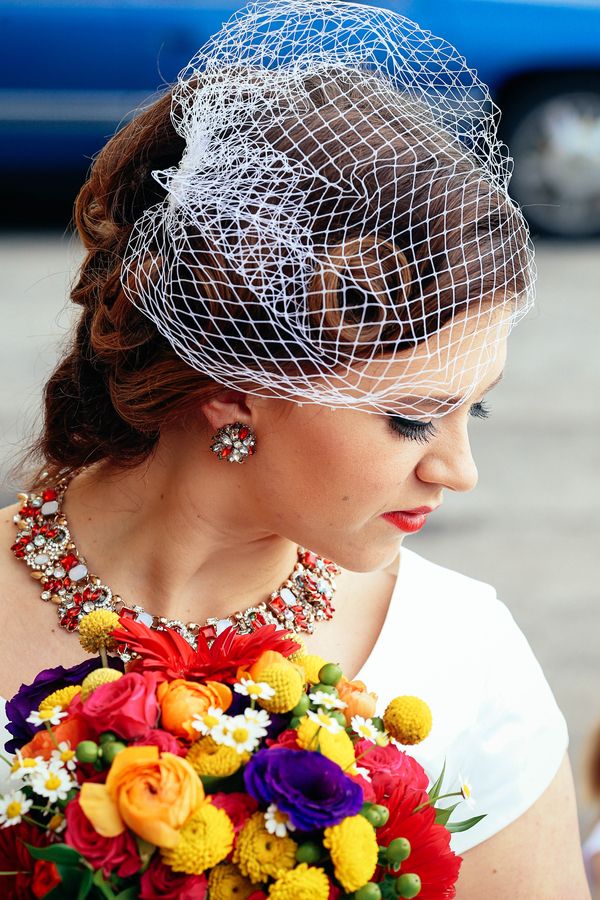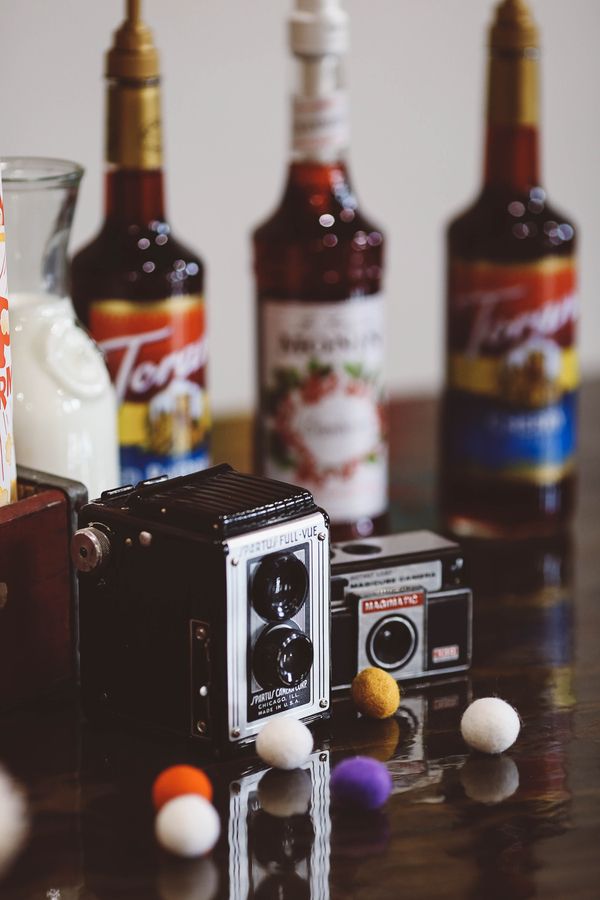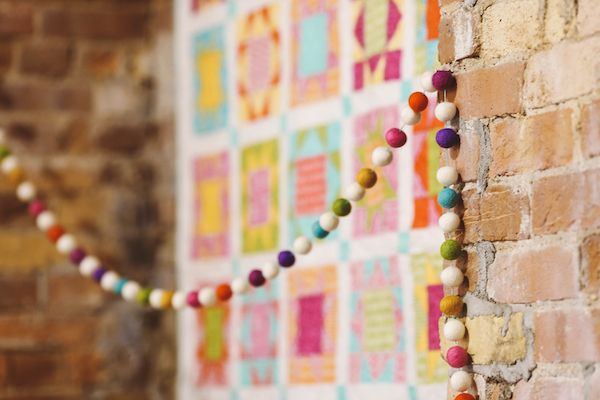 "...featuring custom sprinkles by
Sweetapolita
and a laser-cut topper that adds just the right touch of joyful romance."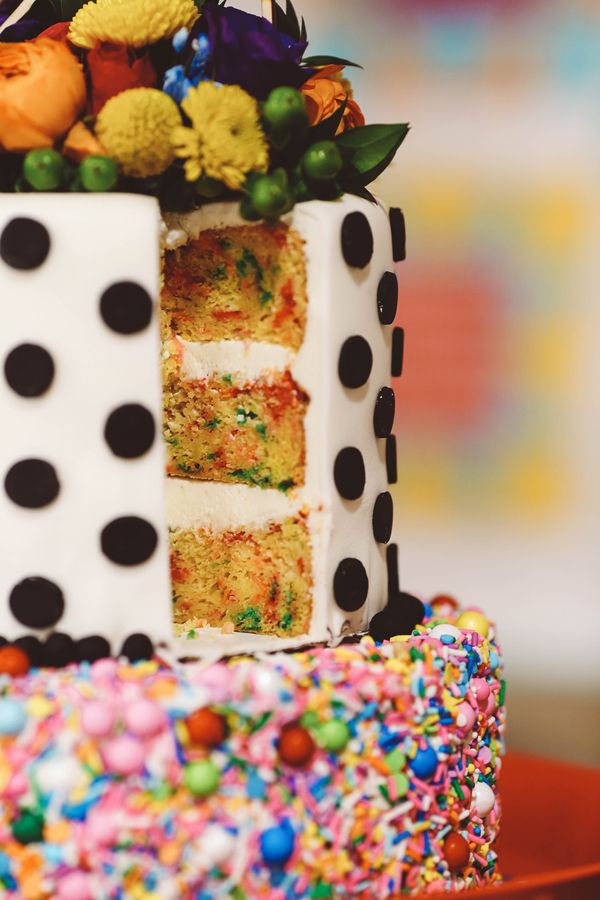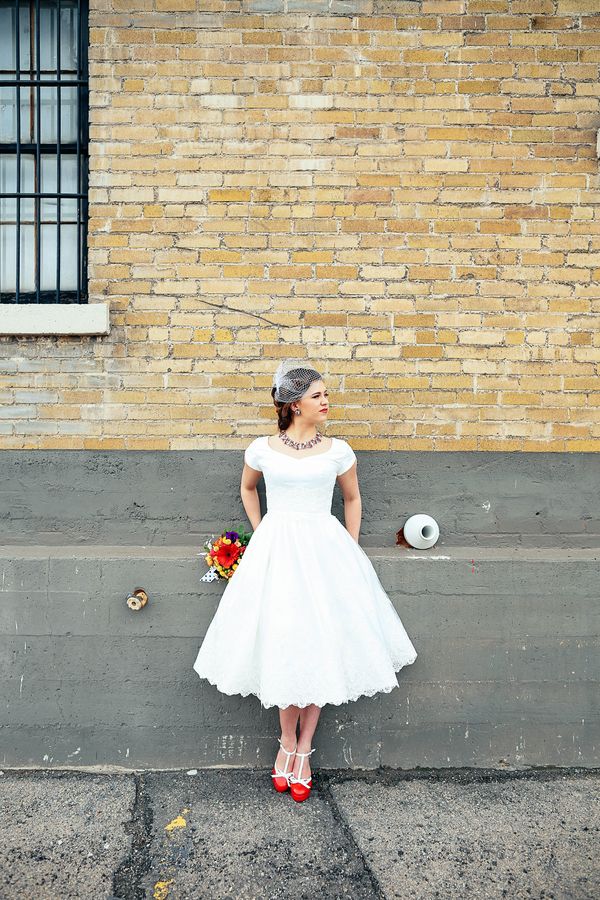 "And we can't get over that vintage vibe from the stunning tea-length dress, color pop heels, 1950's inspired red lipstick and finger curls, and
birdcage veil
."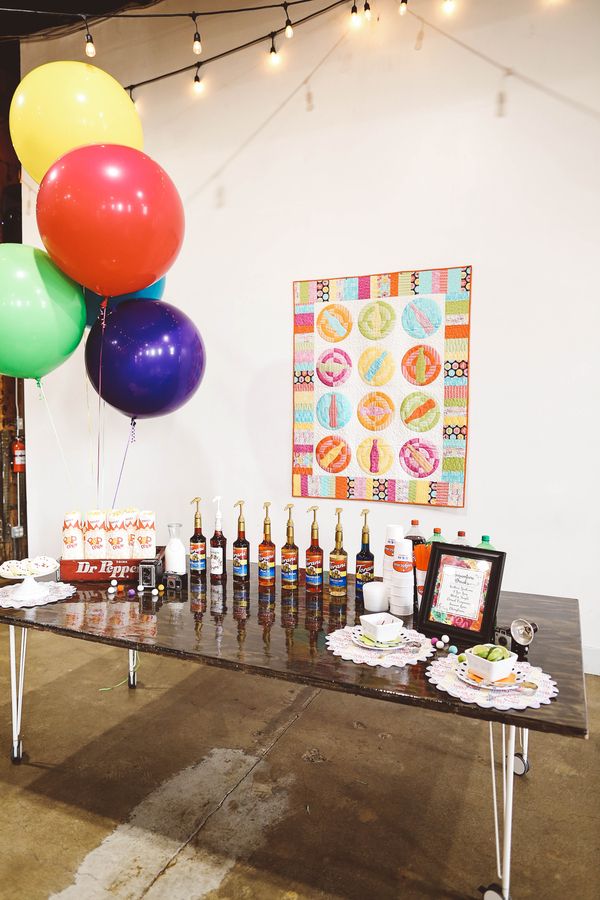 "You'll see this same incredibly kitchy retro fashion inspiration in our darling flower girls with finger-curl pigtails, polka dot skirts, bright converse shoes, and cat eye sunglasses."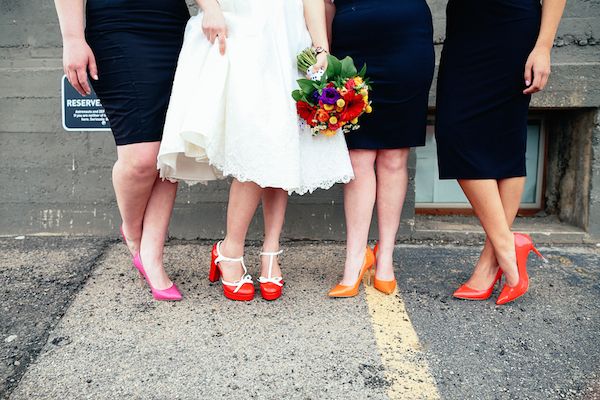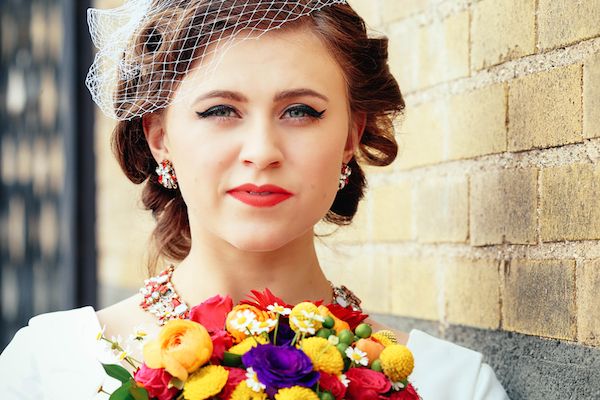 "How adorable are they?! And we would love to see all our bridesmaids in those smoking hot colorful pumps."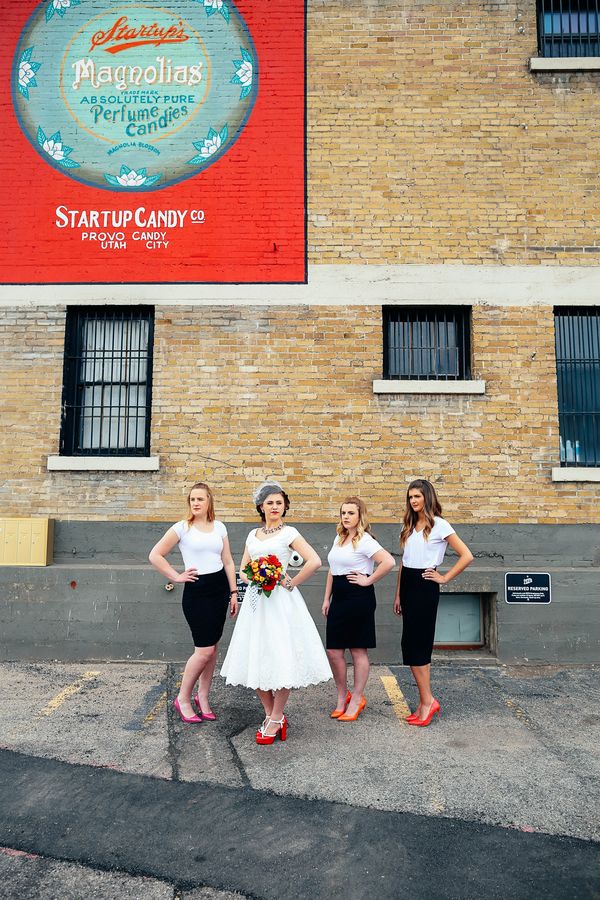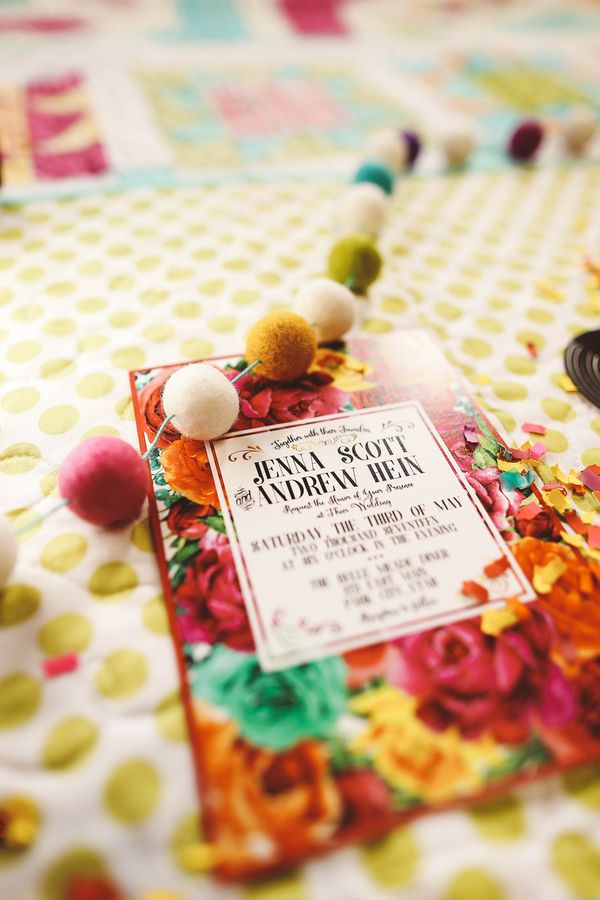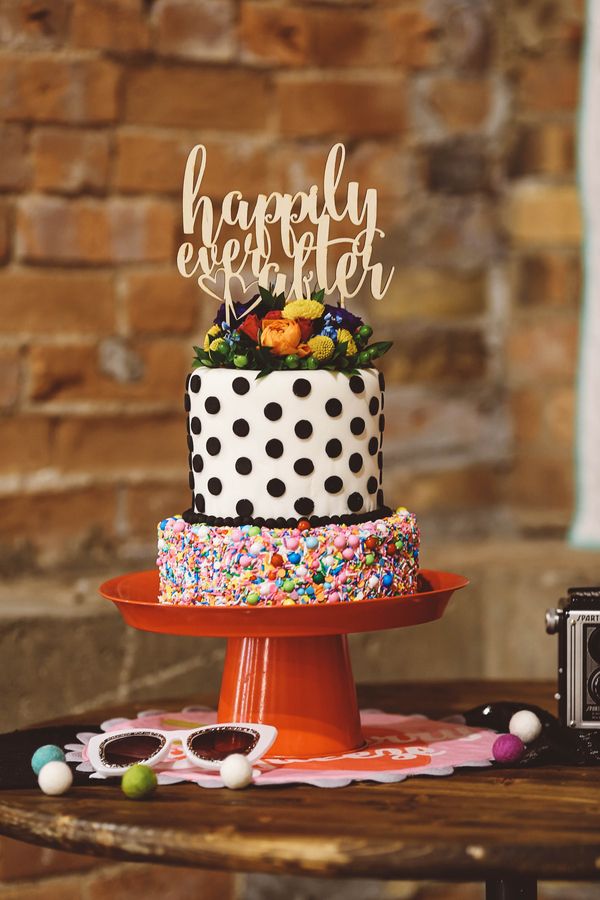 "The proverbial cherry on our flirty little sprinkle cake are the bright, fresh floral bouquet and boutonnieres...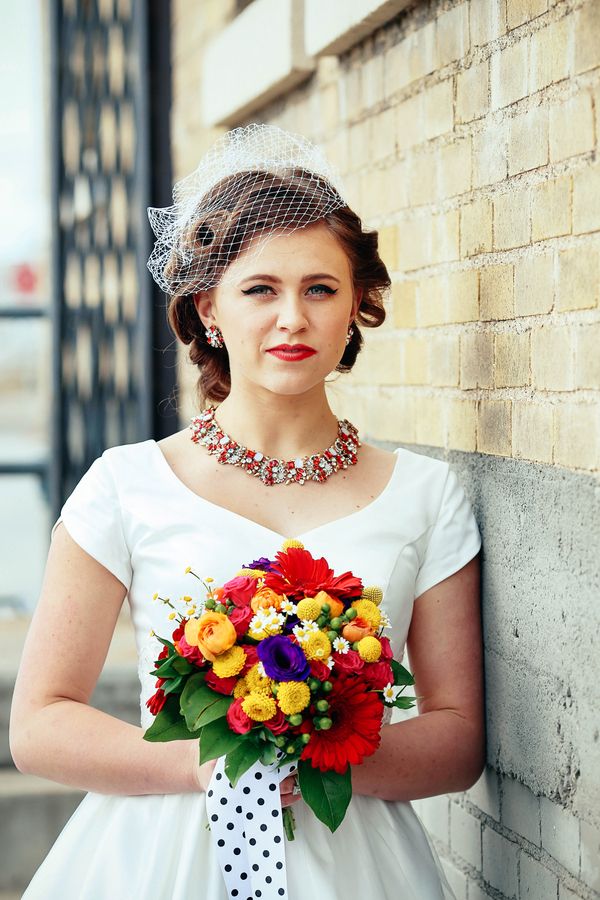 "... and seeing those same floral vibes on our retro invitation suite, complete with a darling little old-fashioned music record registry insert."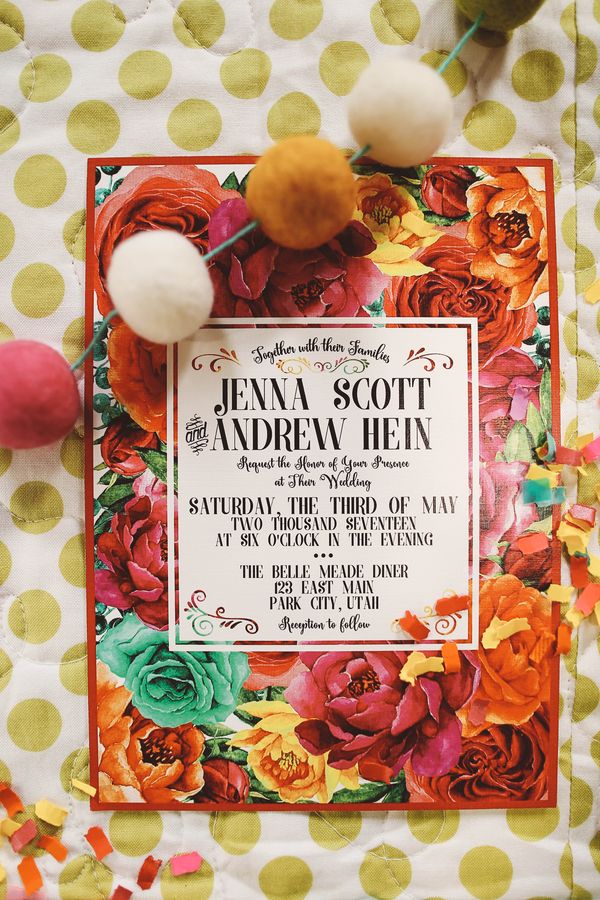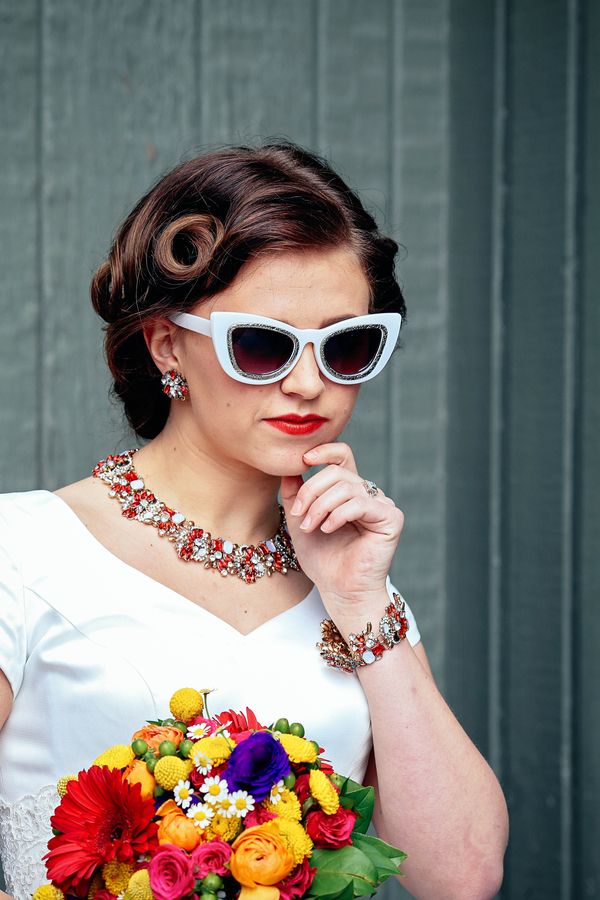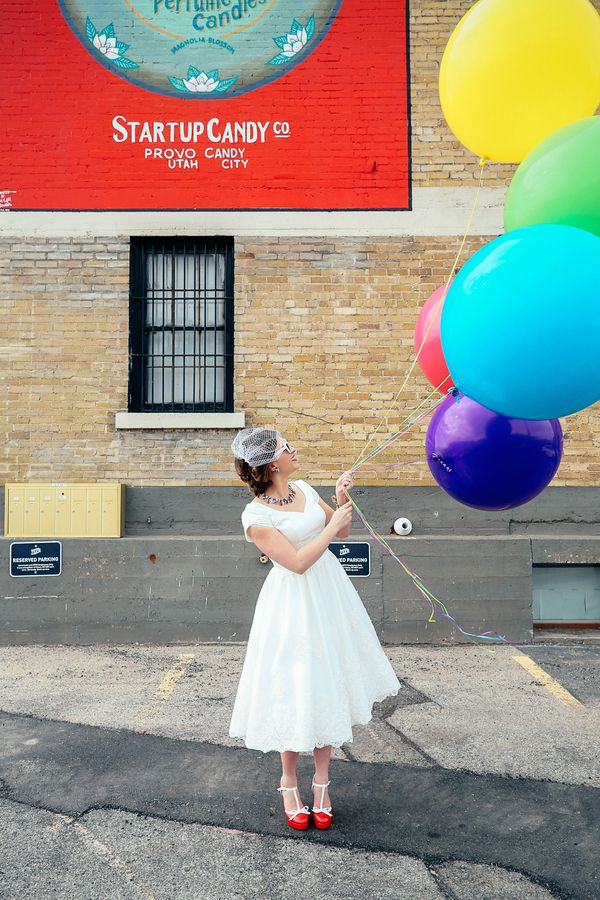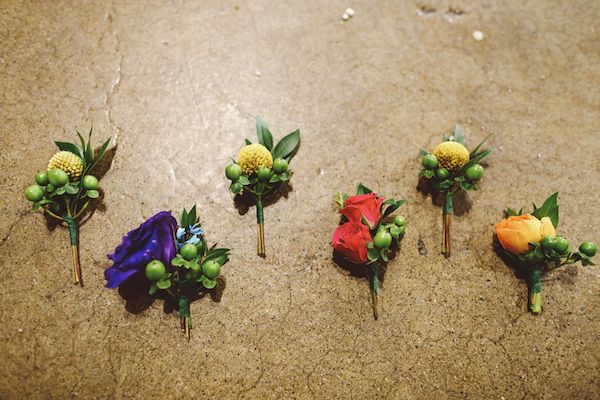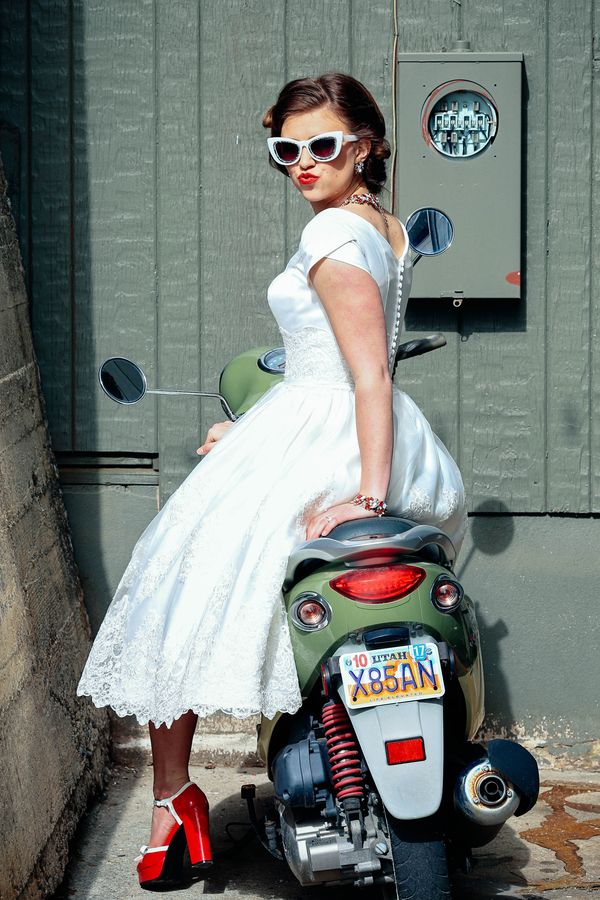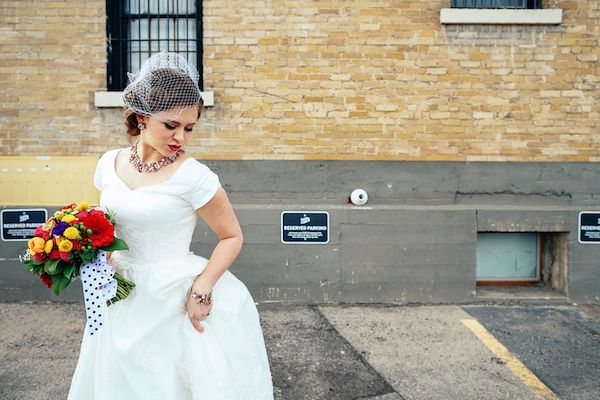 love, love, love this dreamy bridal looks, you guys!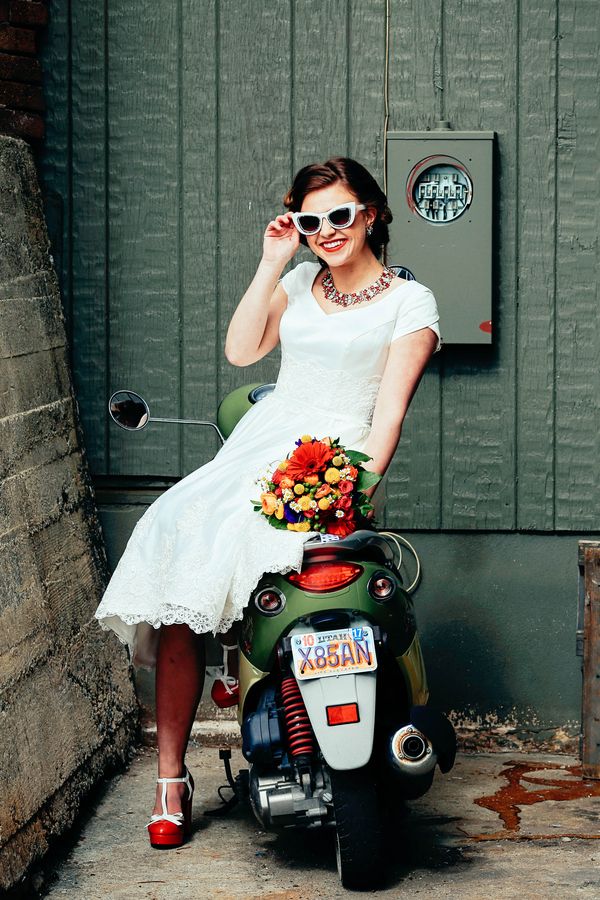 Hair styling by
Blushing Blonde HUMA
was both bold and beautiful.
And can we just talk about how great this tea length wedding dress is? Sourced from
Sweetheart Bridal
, this lovely style is truly a show-stopper!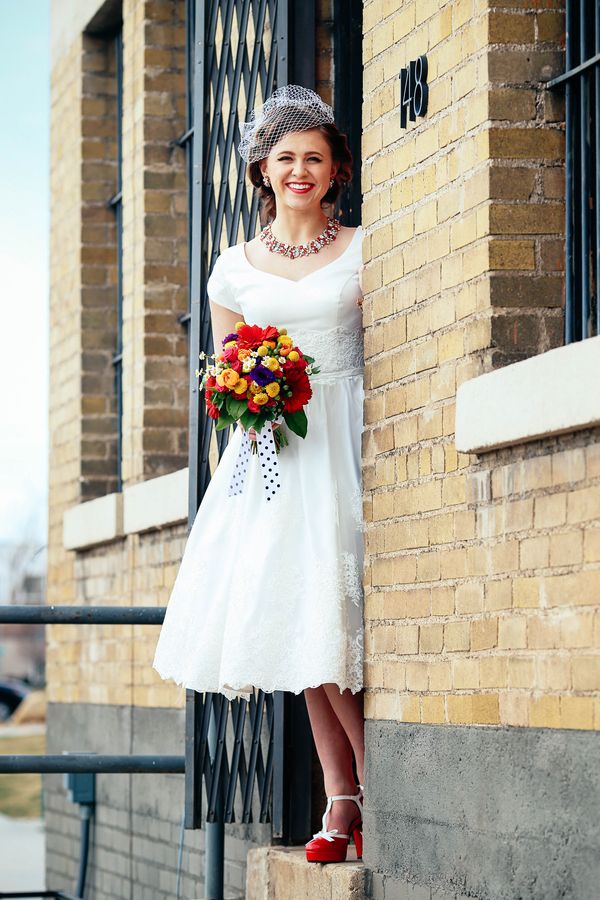 And such a fun alternative to the longer, more traditional gowns we see every day.
A darling "
Happily Ever After
," topper was so perfect atop this colorful beauty of a cake.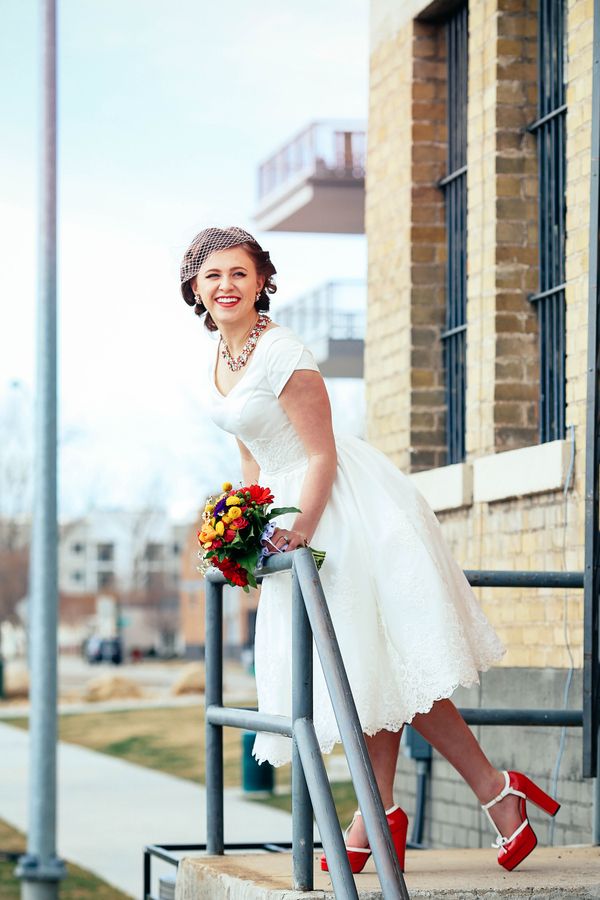 And can we all just pause for a second to pin this soda bar setup?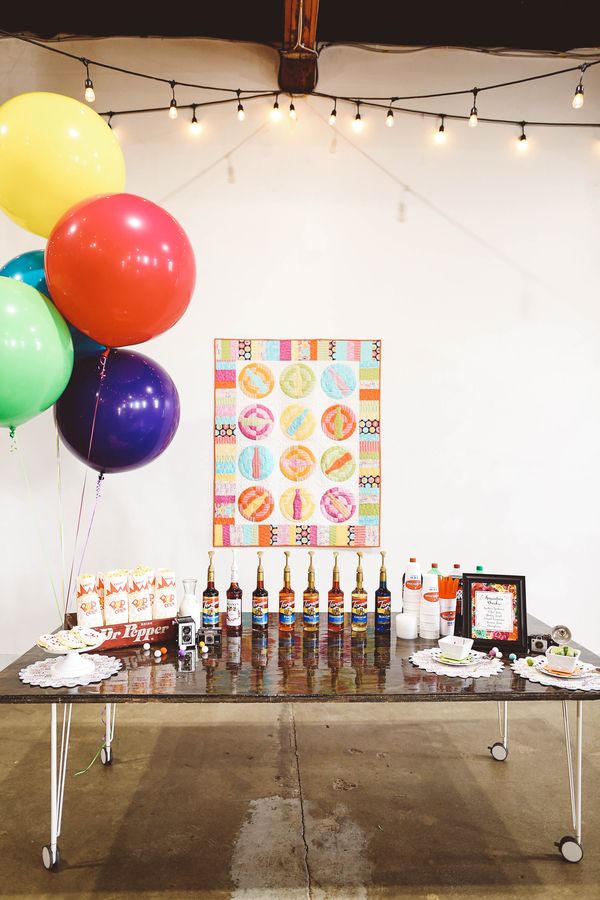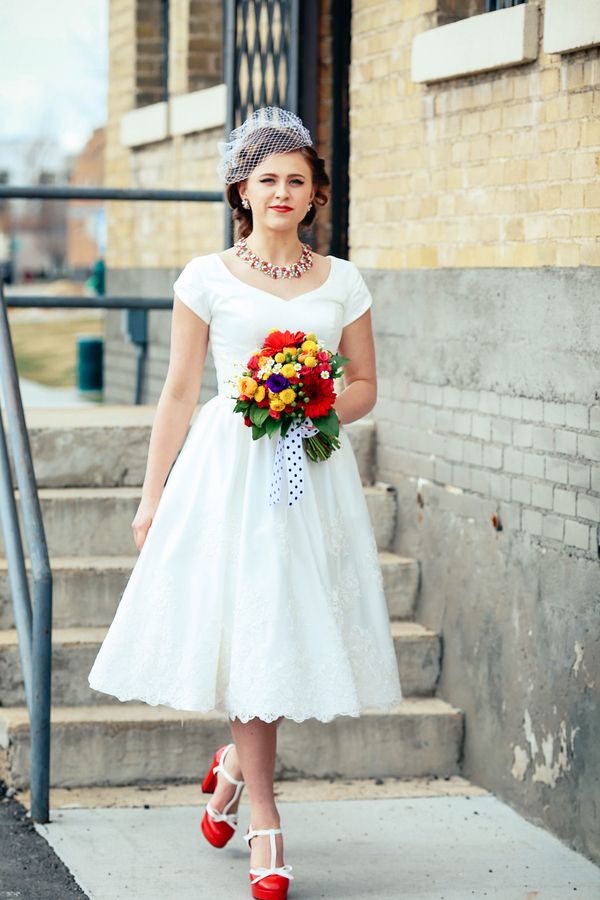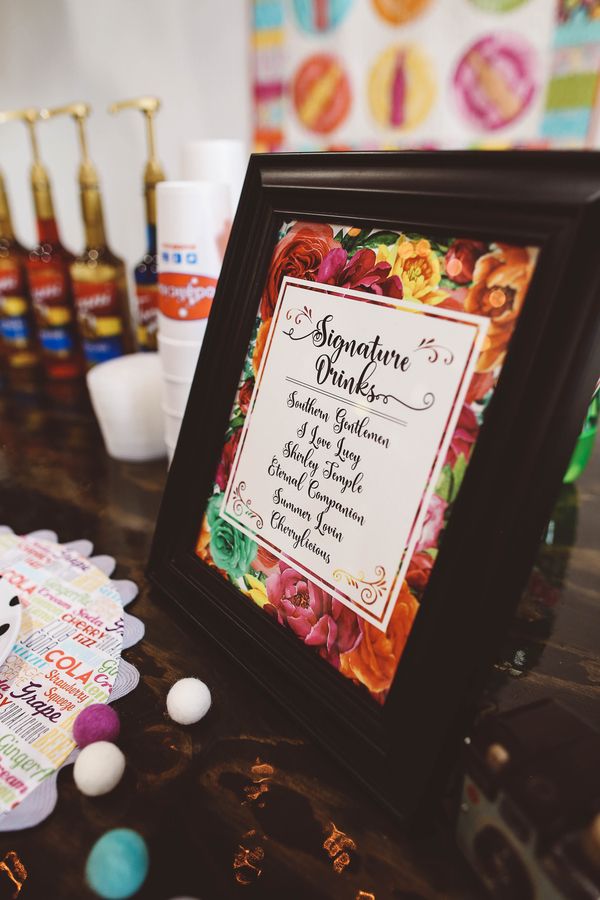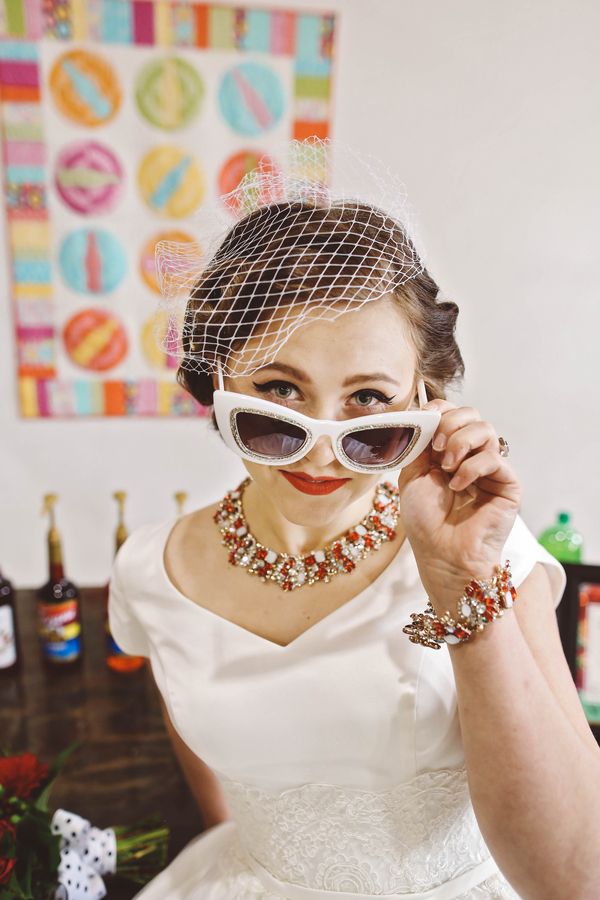 The jewelry on this day was so intricate and also gave this bride-to-be a look that's simply unmatched.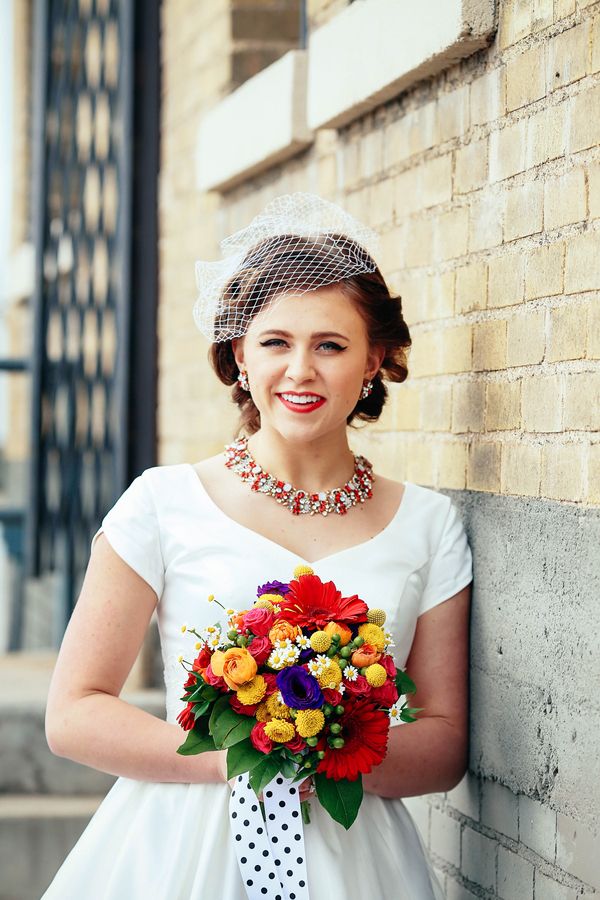 Billy balls, roses, and gerber daisies, and mums were the perfect mix!
And how fantastic is this
polka dotted bouquet ribbon
?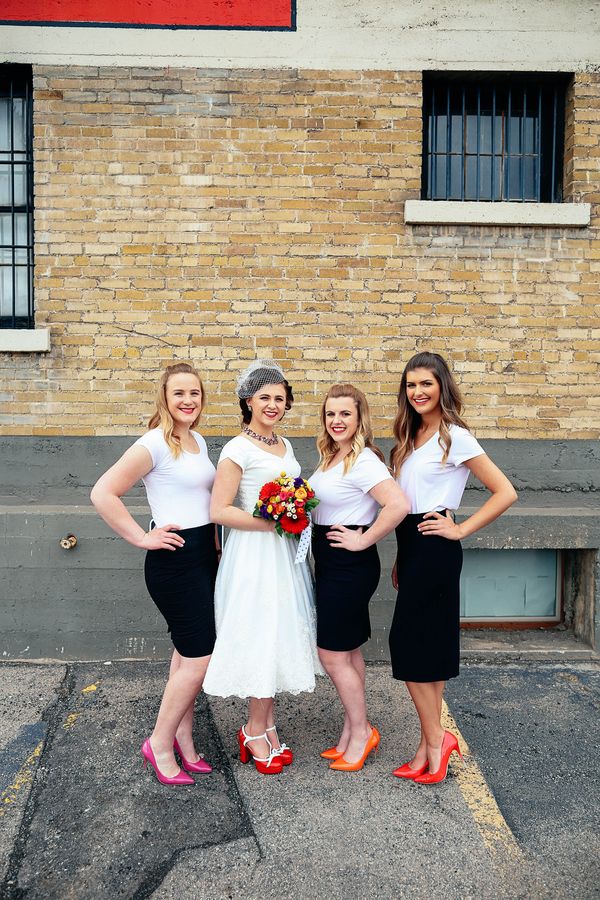 Oh, and did someone say colorful shoes? Yes, please! We'll take a pair in each color!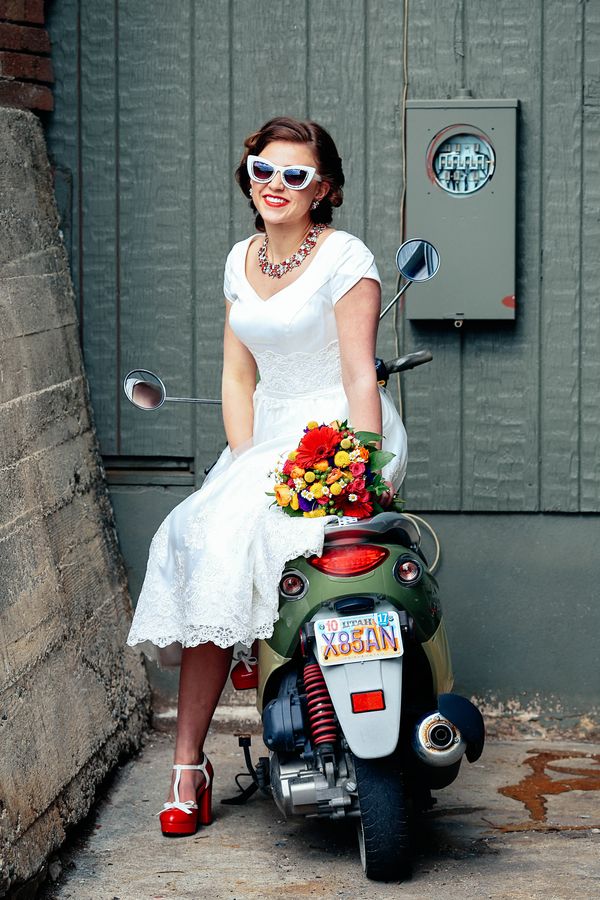 Ahhh, we just love this colorful capture. So full of whimsy and fun!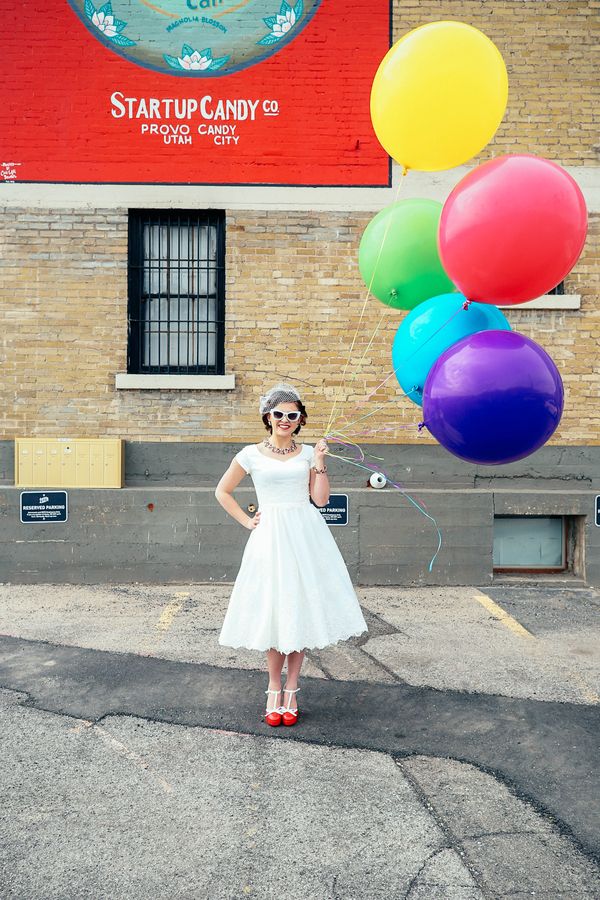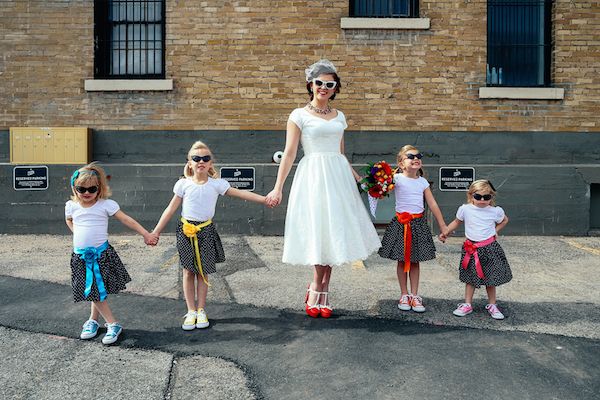 Invitation design by Cassia Leigh Designs really set the tone for this retro party!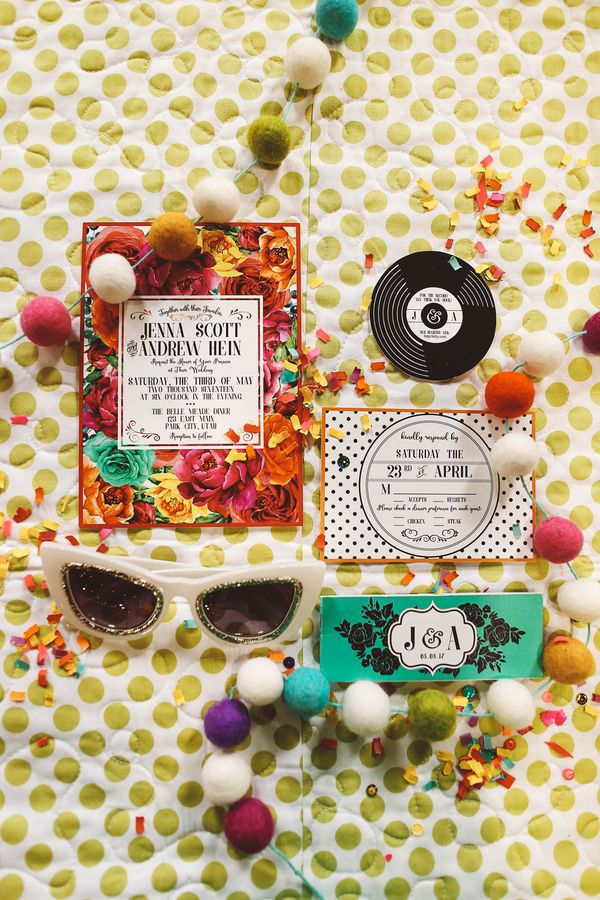 And this group of gals? So super sweet, if you ask us! And those outfits are beyond darling!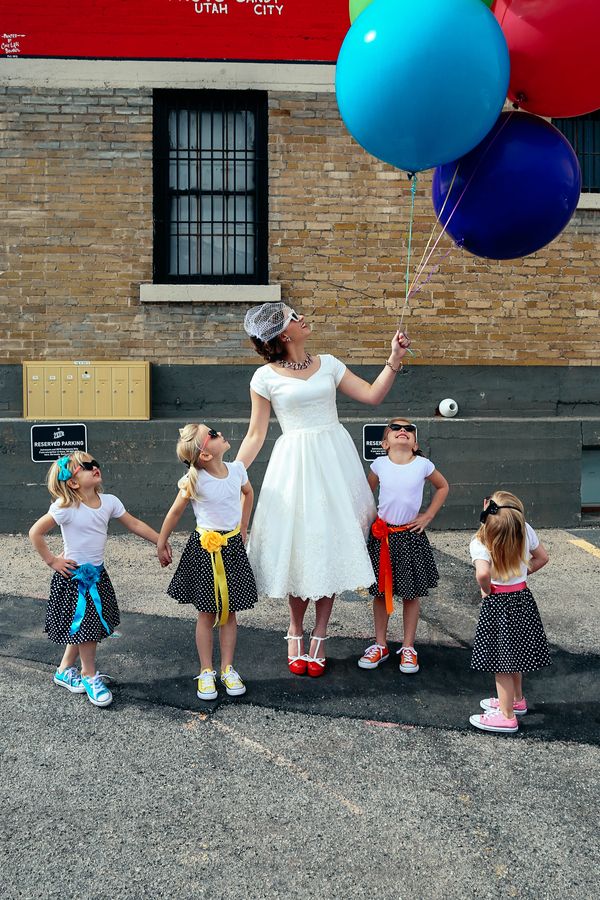 An interactive soda bar with freshly popped popcorn is the perfect way to celebrate in style.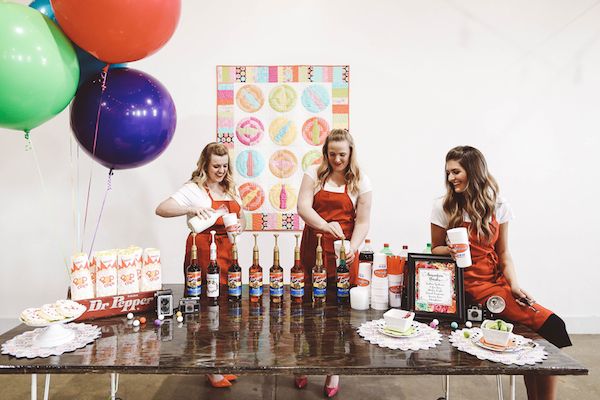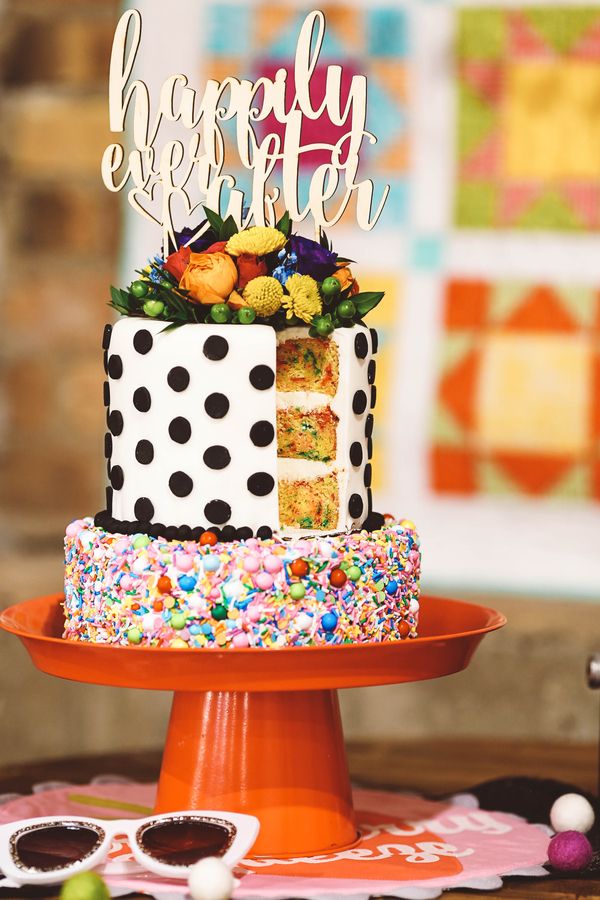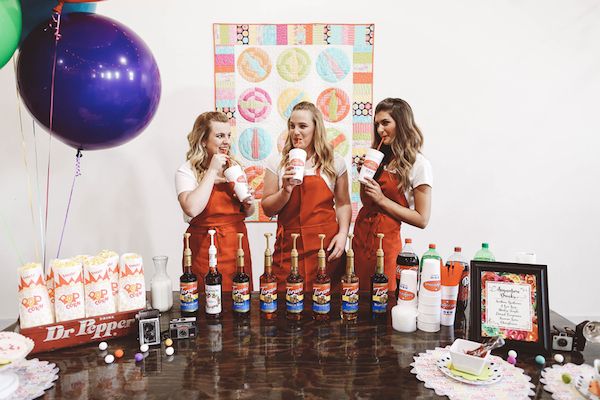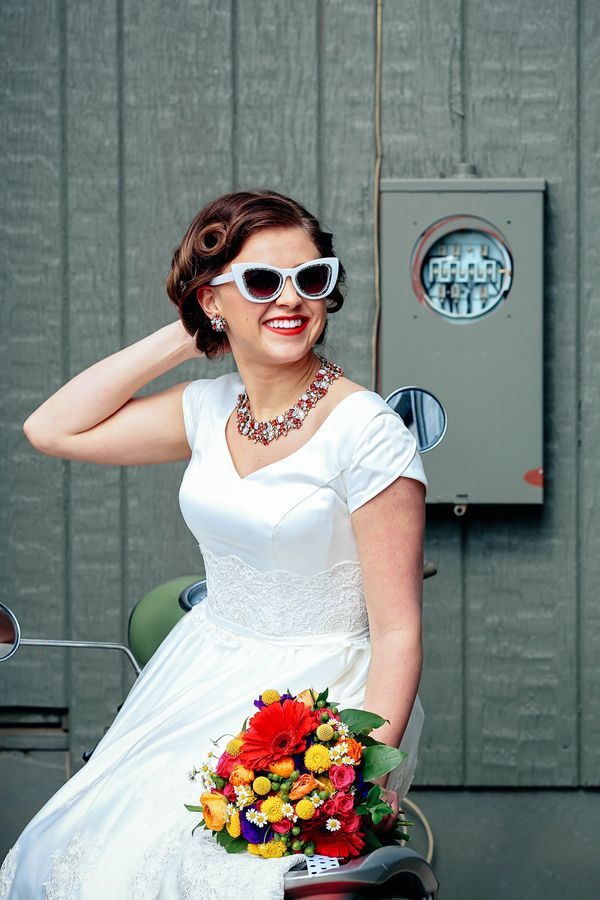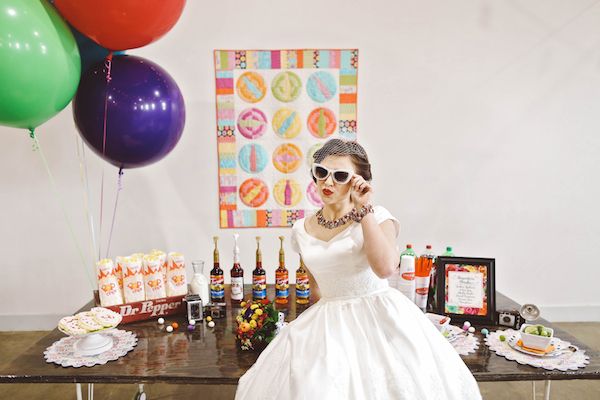 And how wonderfully unique is this patchwork quilt that was used as a cake backdrop?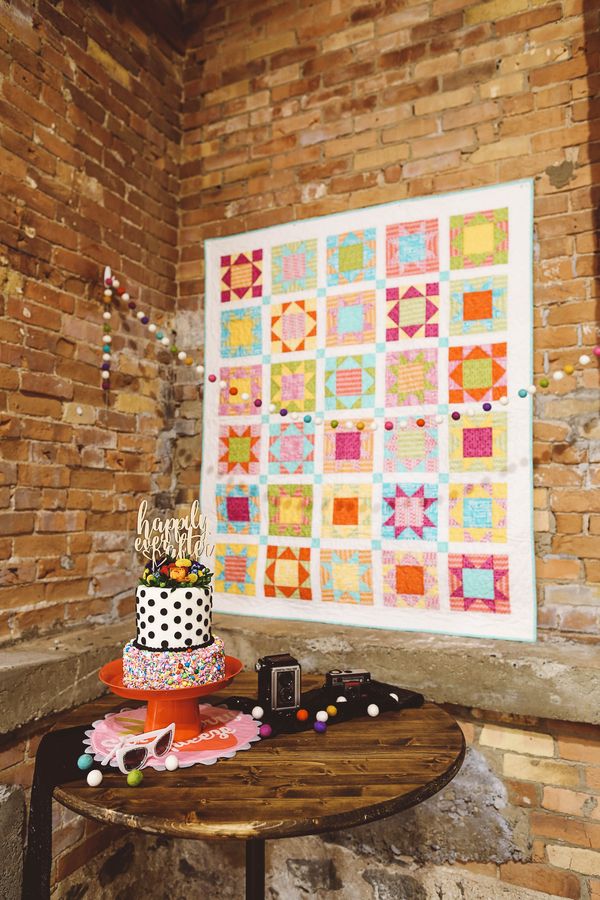 Our color-loving hearts just can't take it, you guys!!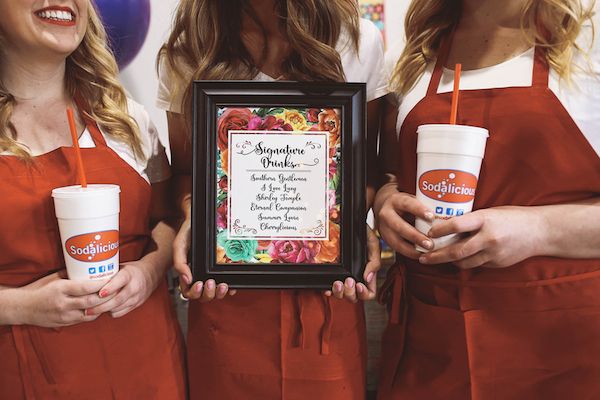 Signature soda drinks were served up and a pretty floral print sign made for the loveliest of display.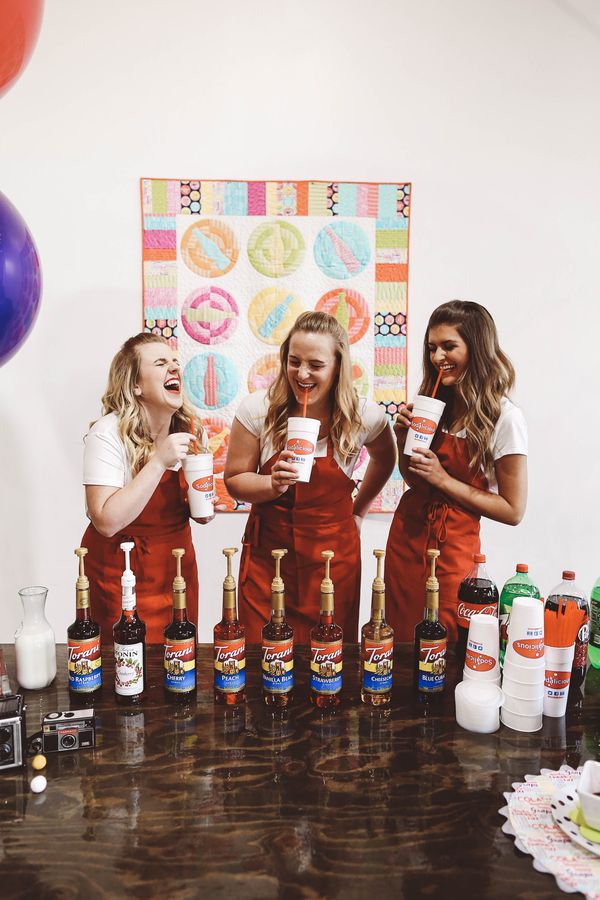 Sip, sip, sip! And hooray for girlfriends who know how to party right!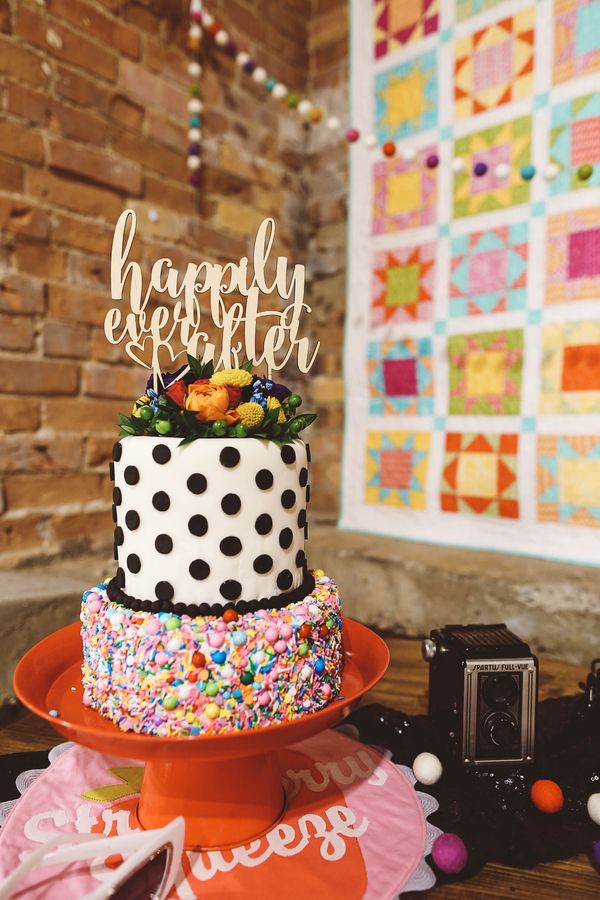 Go ahead and pin this pretty little cake. You know you want to!
And again, if this isn't squad goals then I don't know what is!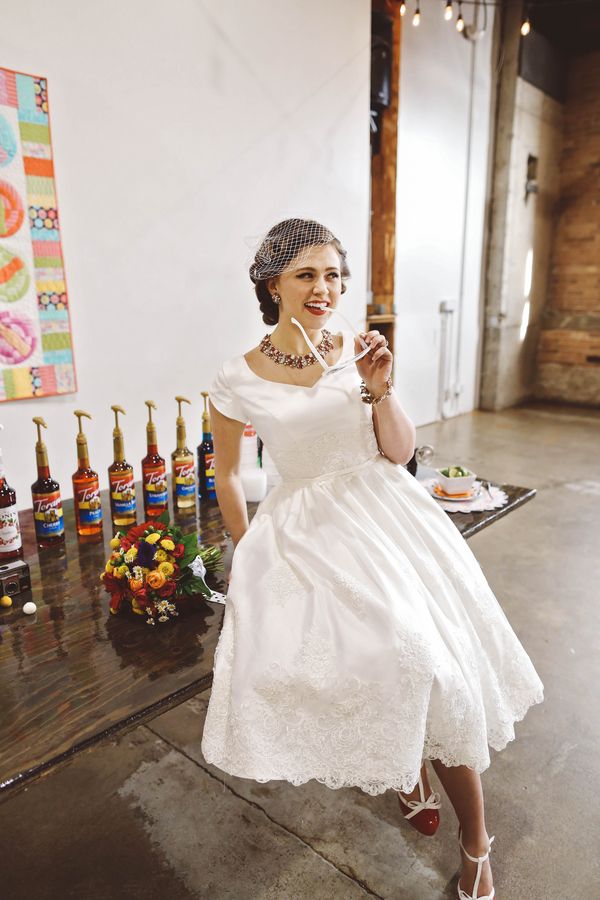 Oh, and did someone mention their love for these gigantic balloons? And these retro sunglasses?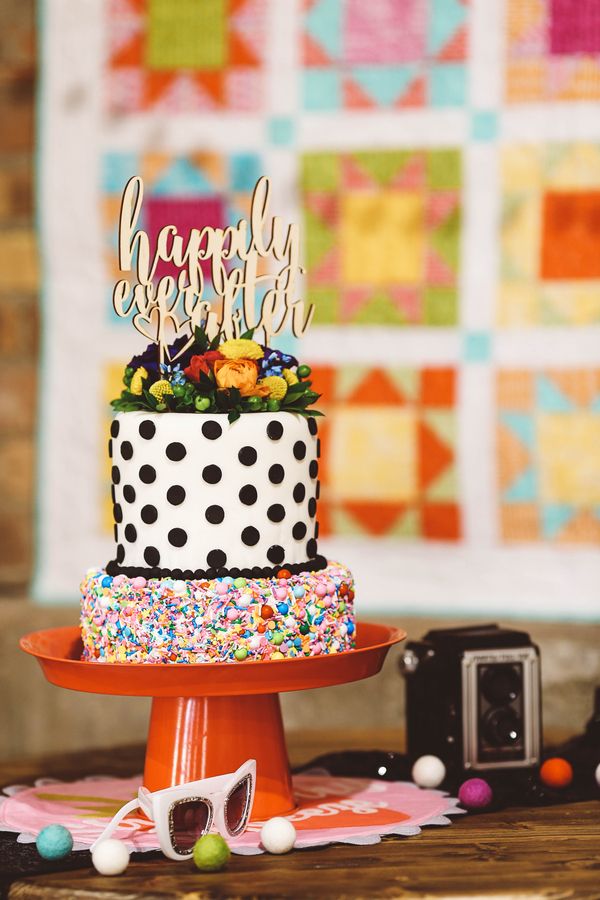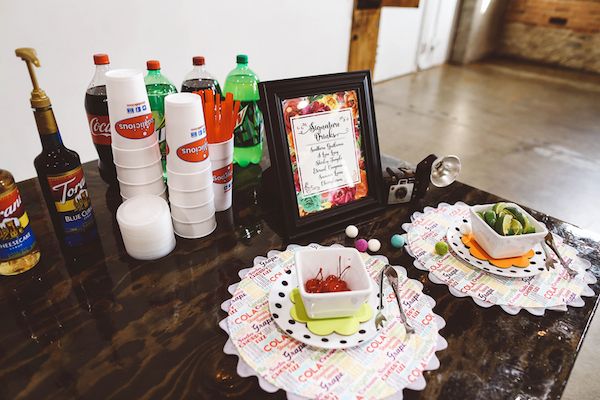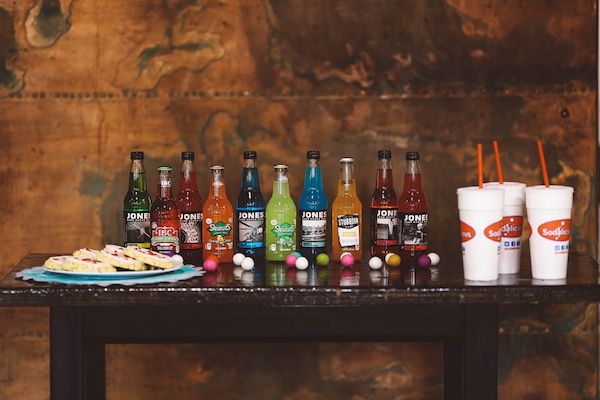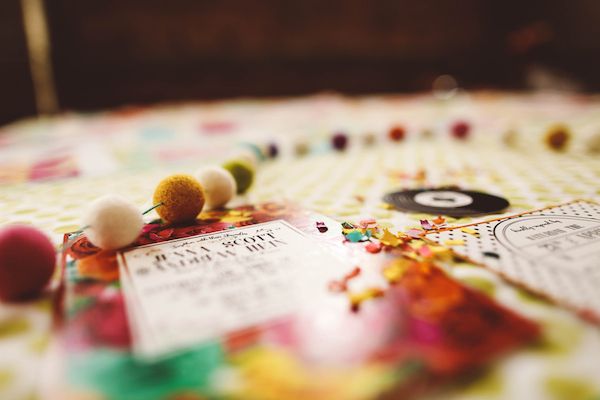 Polka plates, and colorful chargers made for the prettiest of presentations.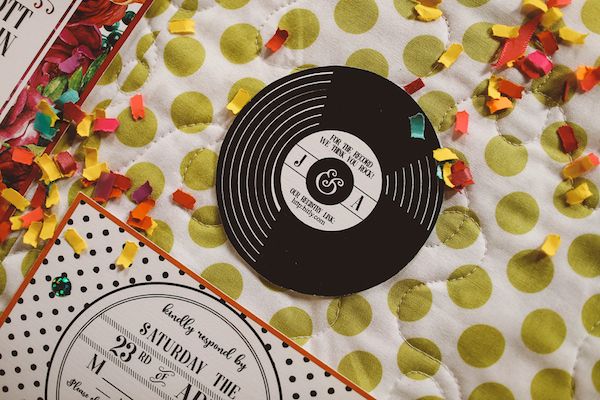 While felt garlands danced across the cake table vignette.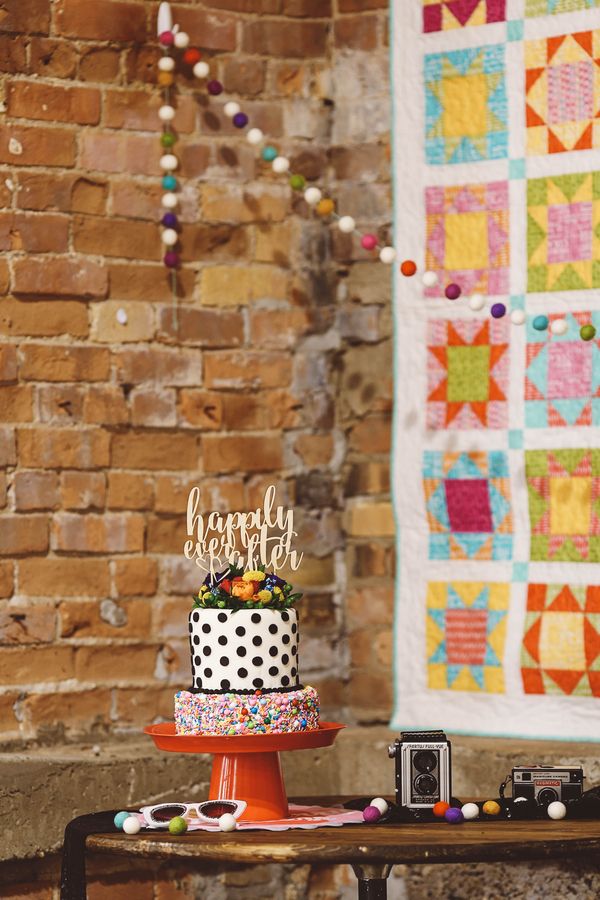 We told you this shoot was bold and beautiful in the best way possible!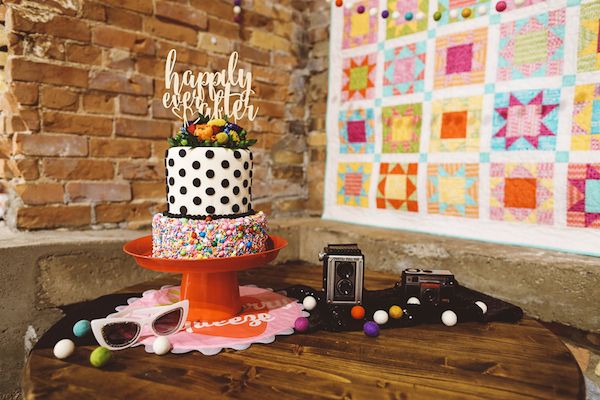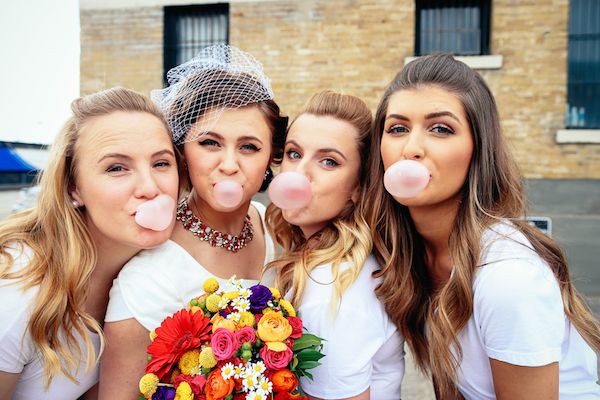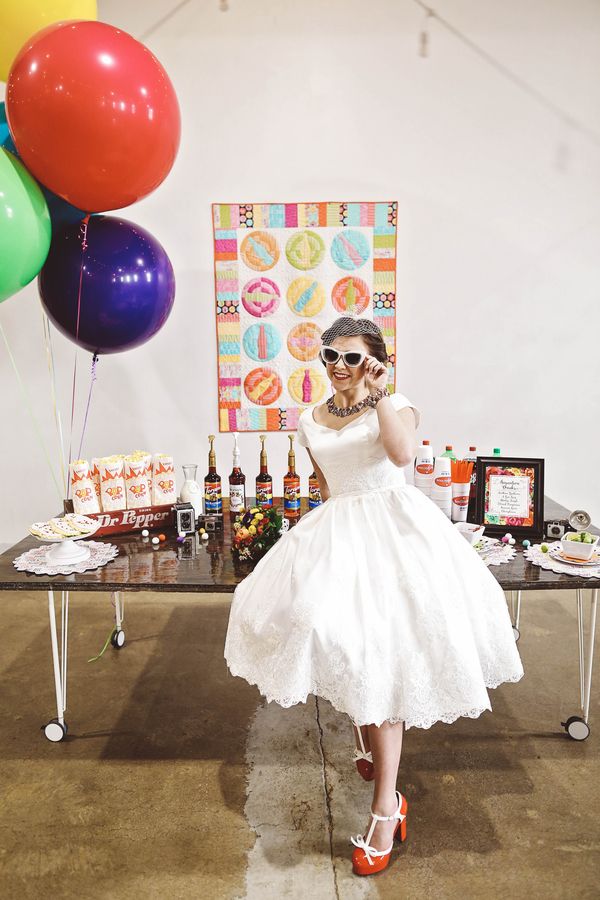 More from the team, "we ended this party on a bang with custom colored confetti and a get-a-way moped…"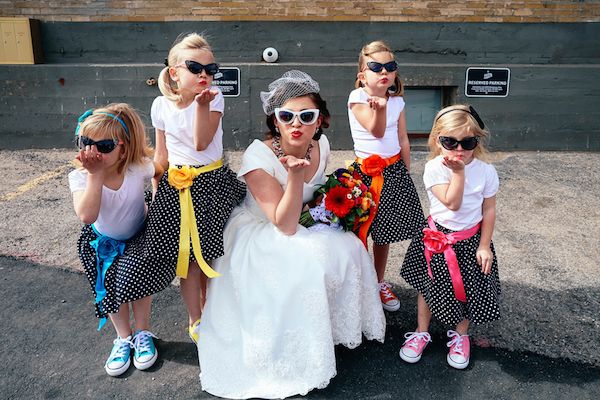 Sounds like party perfection, if you ask us!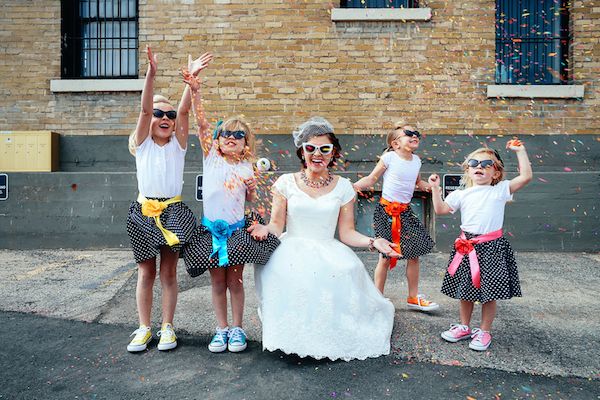 Now excuse us because we have some serious pinning to take care of. No, seriously. It's happening right this minute. It's going to be the ultimate pin-fest! And of course, you're totally invited to join us!
Share This: