What happens when a group of gals get together to celebrate the bride-to-be with a citrus color palette in mind? Oh, you know — ALL kinds of amazingness! That's what!
13 Cedar Events
did a beautiful job with the planning + styling and as you will quickly see the florals were over-the-top thanks to
Jimmy Blooms Floral
! Make no mistake about it — We're in for a real treat with this colorful fête captured beautifully by
Charlotte Wedding Collective
.
From the team, "Trying to break right into the spring weather and season, Abby of
13 Cedar Events
styled this bridal brunch inspiration to be the perfect pairing of cheerful feminine tones and modern design touches."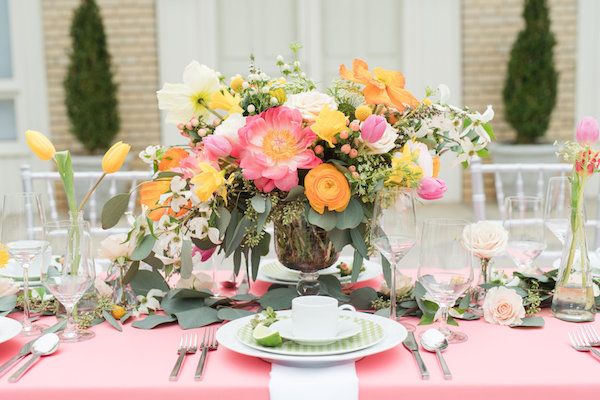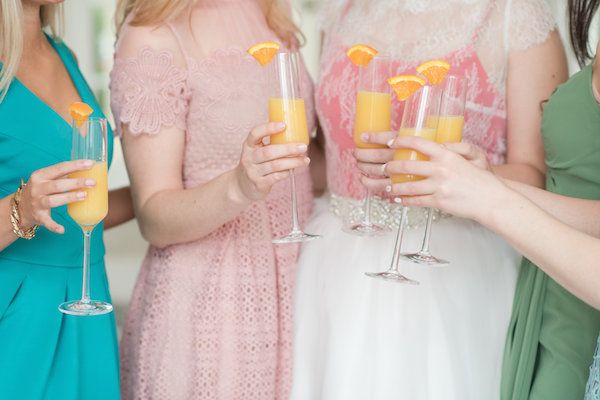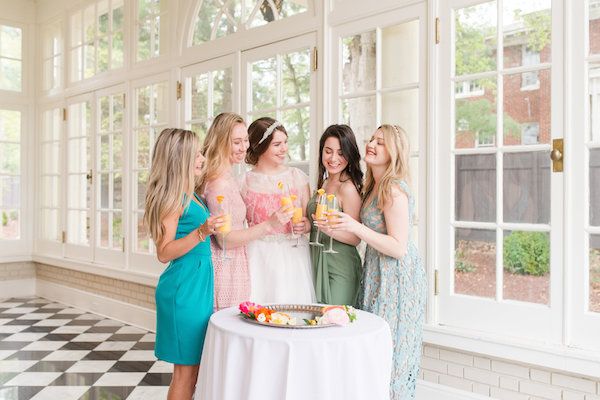 "The concept was a sweet southern bridal brunch to celebrate the bride-to-be as thrown by her bridesmaids."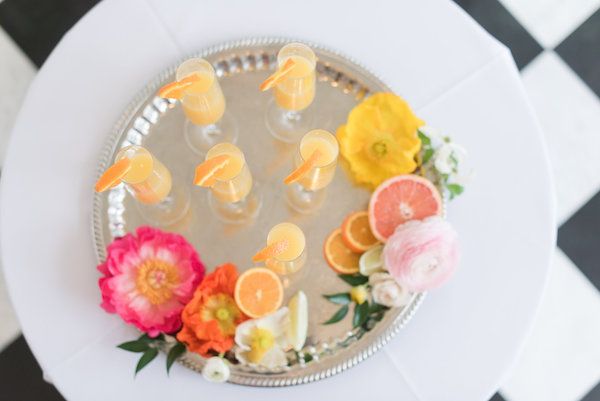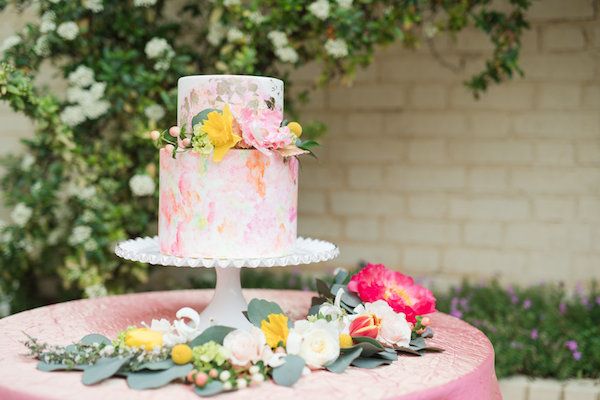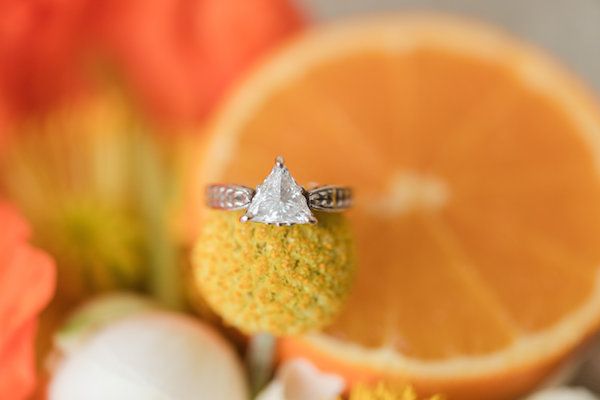 "Shot at Separk Mansion. this inspiration pairs fresh fruit with seasonal and locally sourced florals."
Oh and did someone mention mimosas?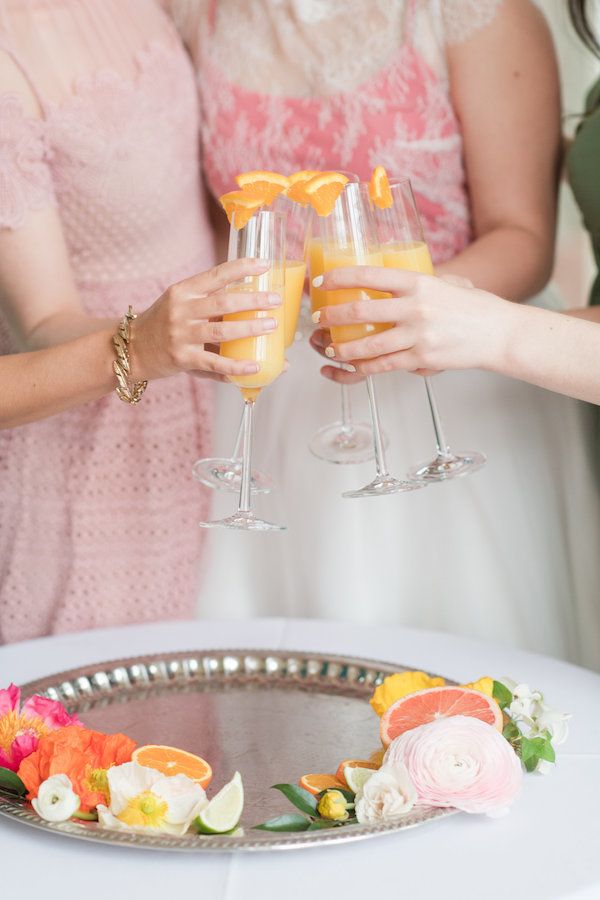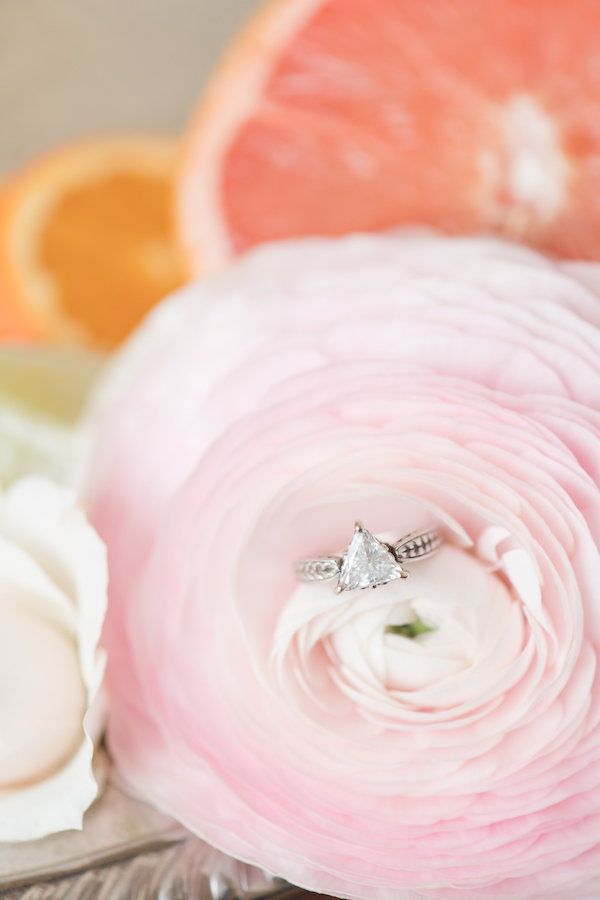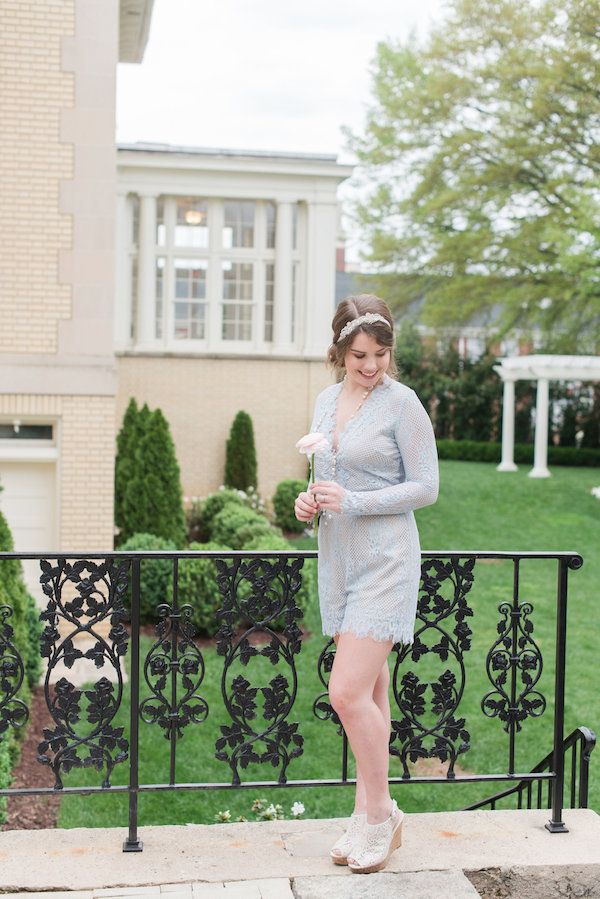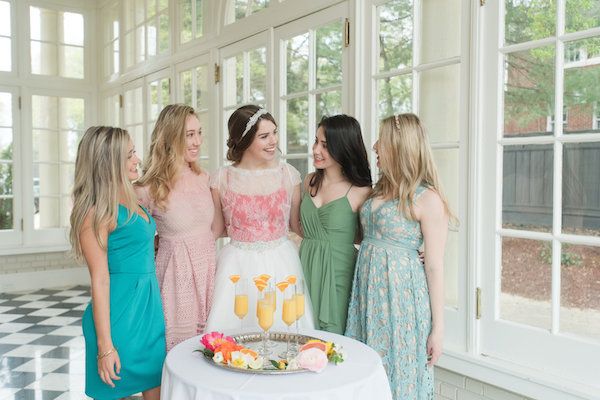 Classic Bride provided the two tone bridal look for the bride-to-be!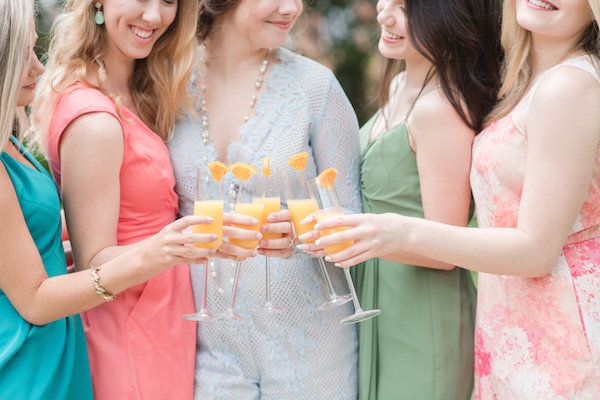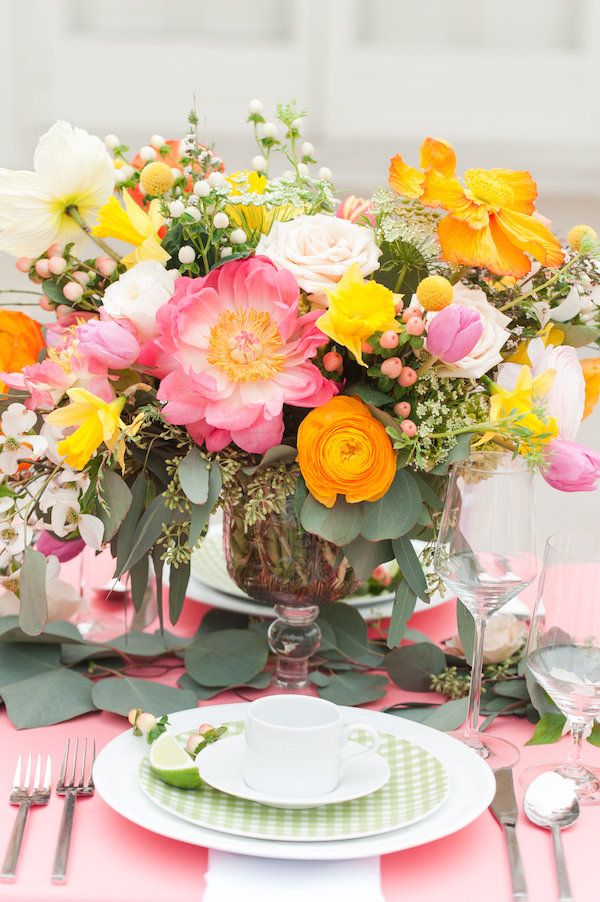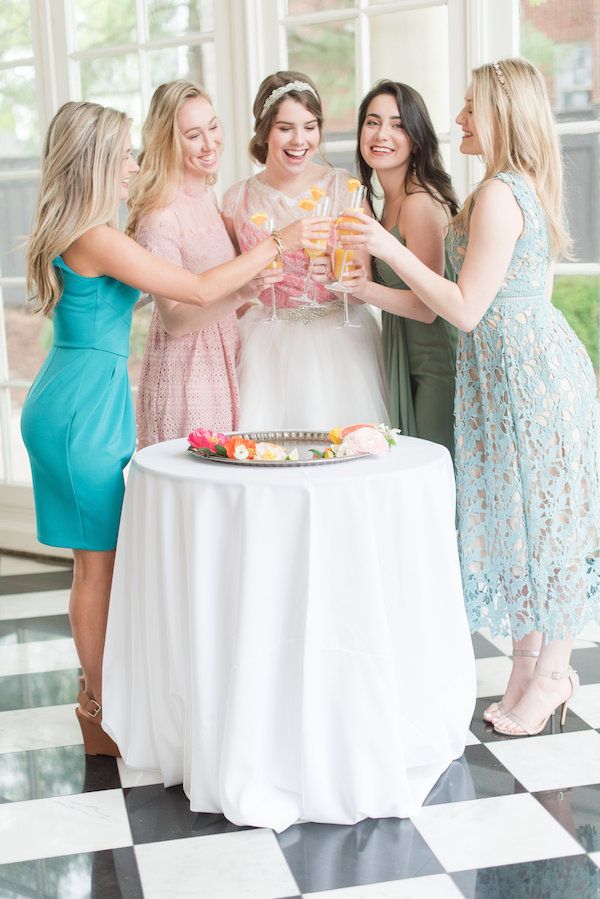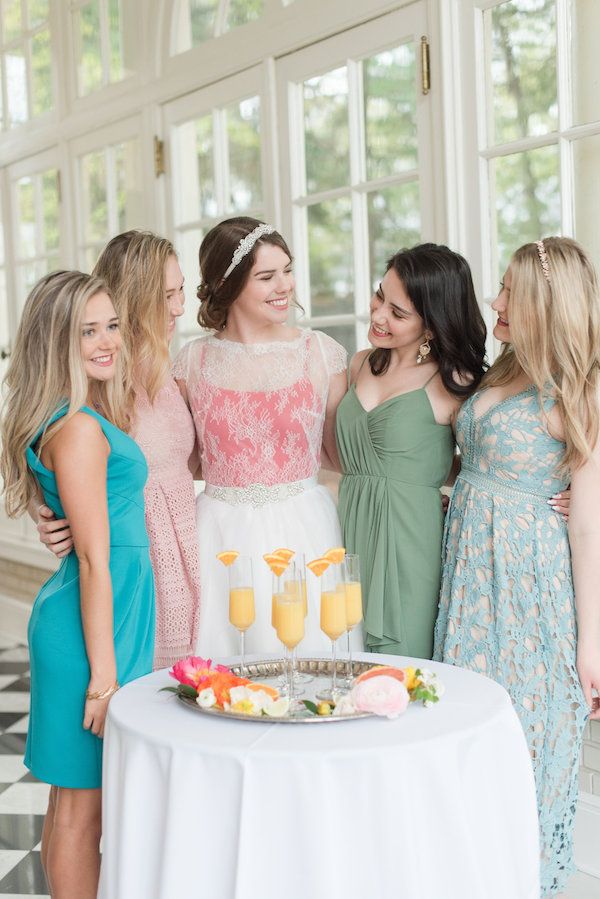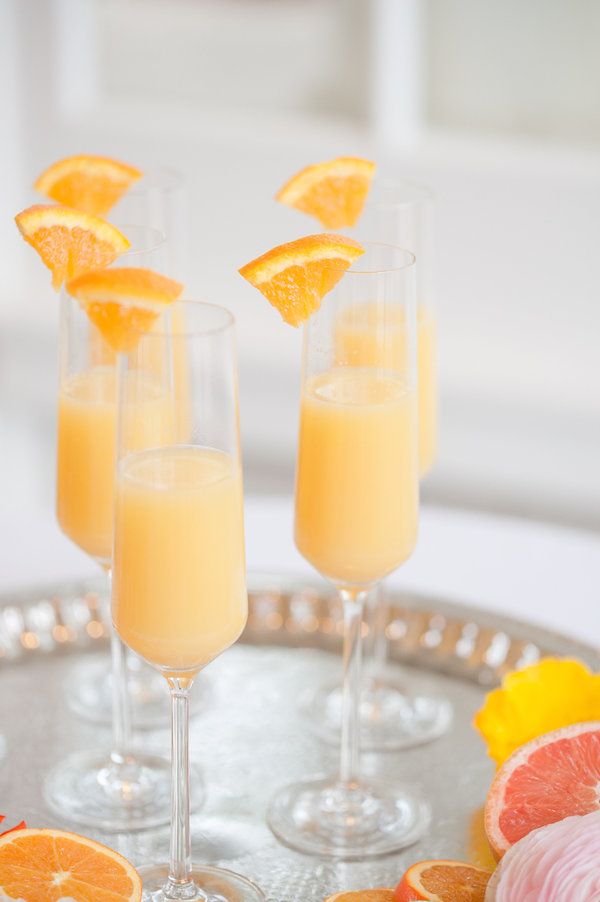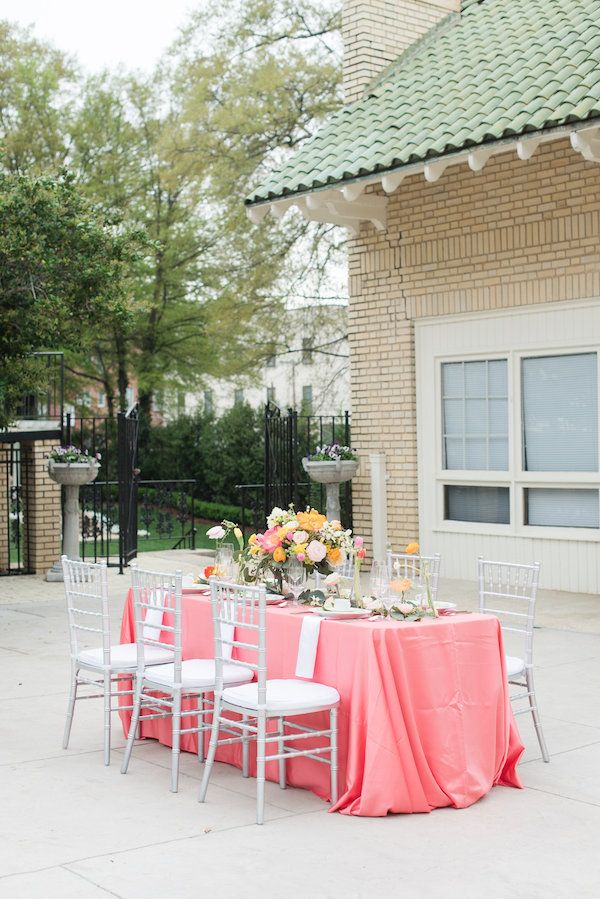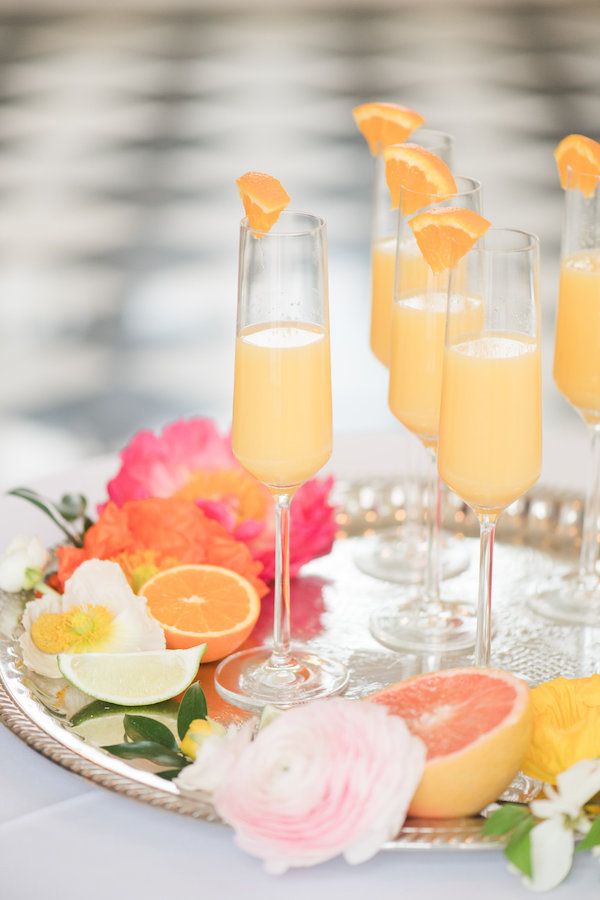 Hair and makeup was perfectly in place thanks to Megan Oliveri Makeup Artist.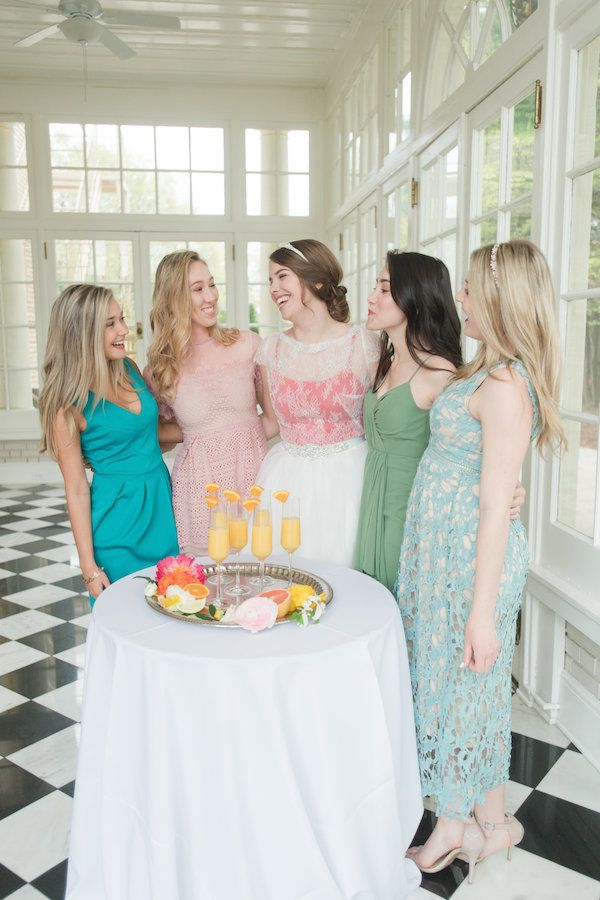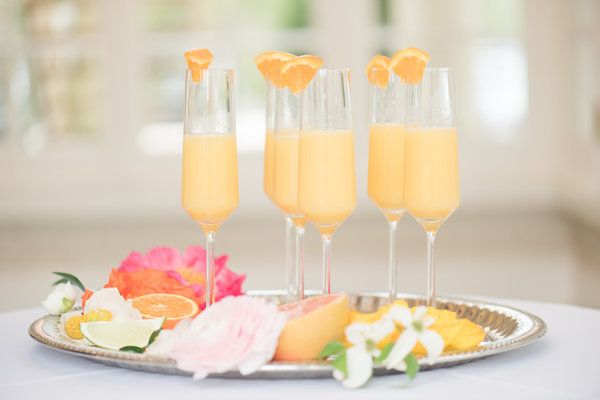 And can we all just pause to appreciate all that is this lush and lovely bouquet of blooms?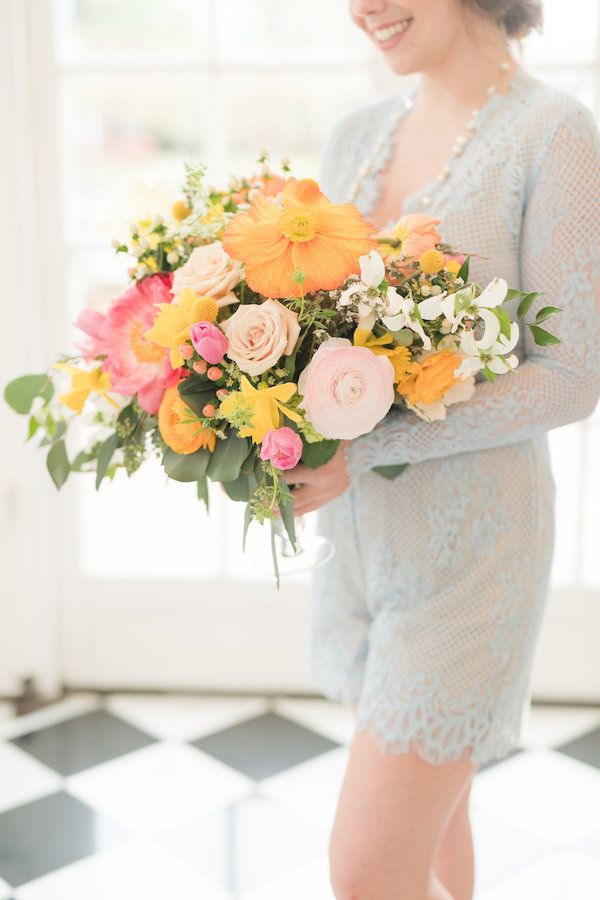 Our love runneth over, you guys! Like really and truly.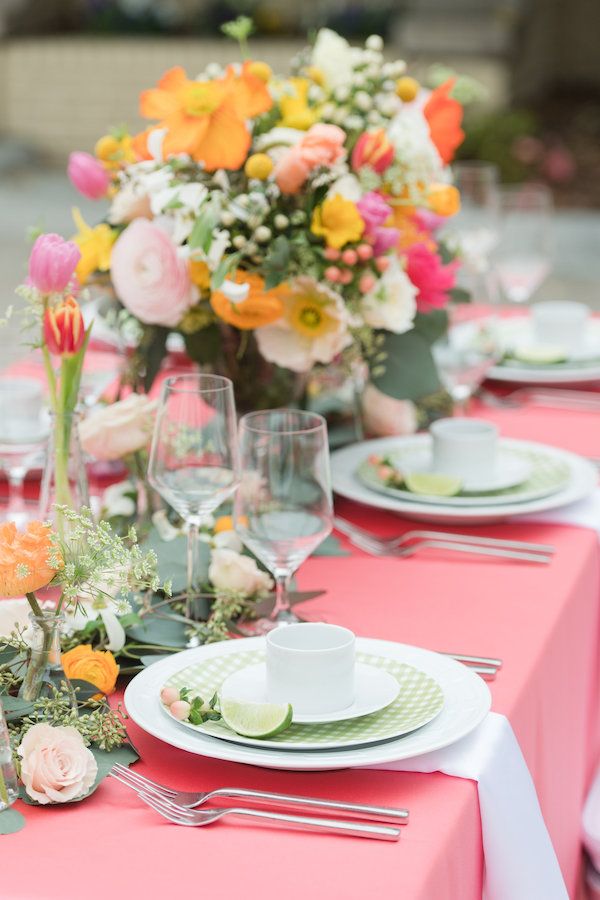 The colors! The textures! The pattern play! And how lovely do these ladies look?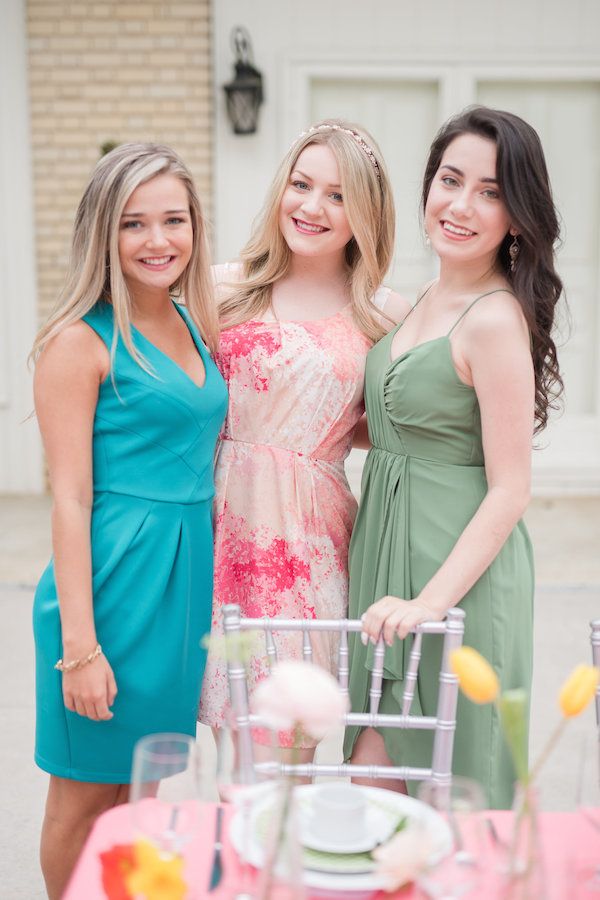 So much to celebrate on this day! Toasting the bride as she prepares to go from Miss to Mrs.!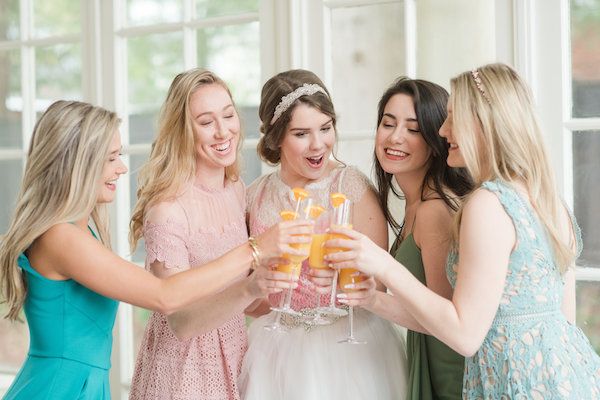 And how wonderful are all of these gorgeous shots with the grapefruit, orange, and lime slices?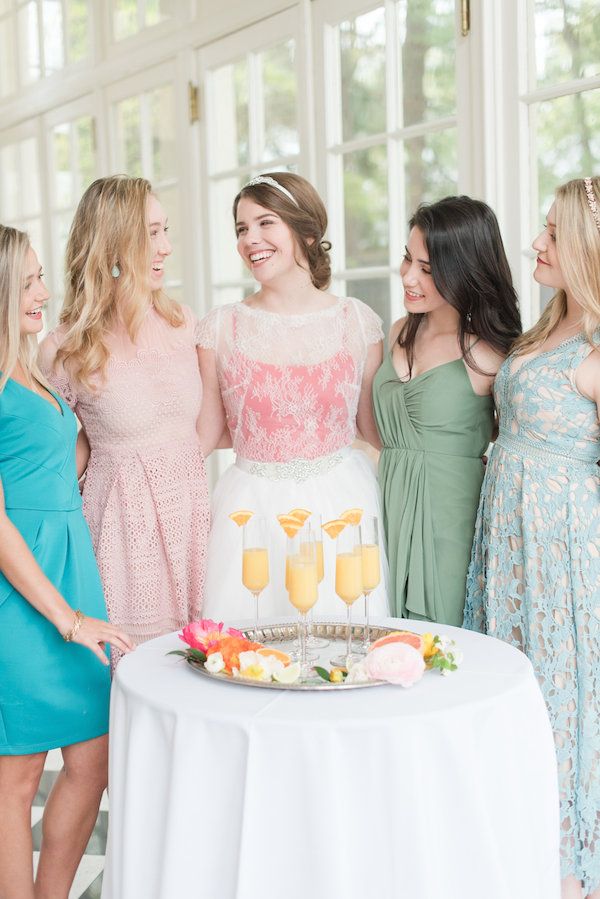 It just goes to show that you can and absolutely should use food and drink as a part of your decor!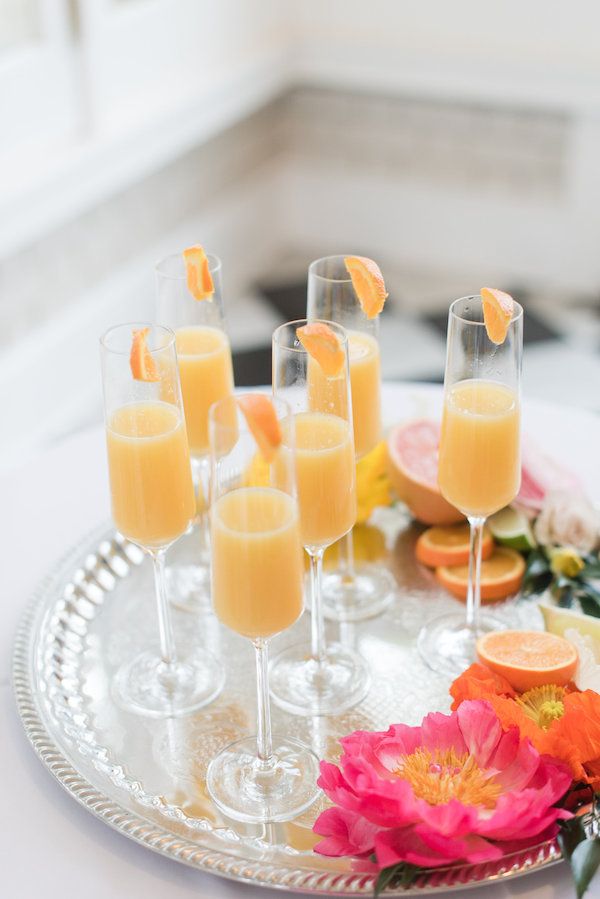 Because how stylish do these signature sips look on this silver platter accented by the most brilliant blooms ever?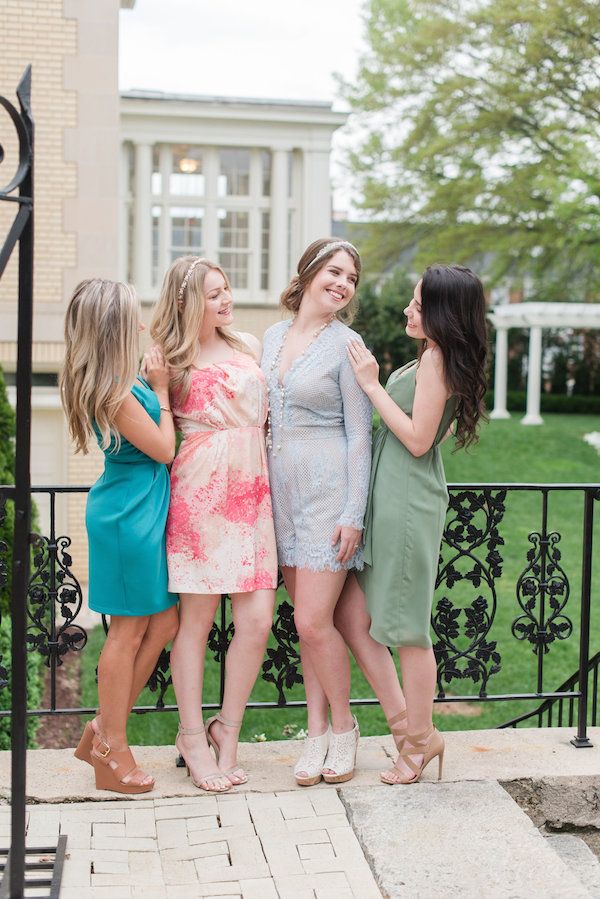 Classic Party Rentals provided items that really helped to set the scene.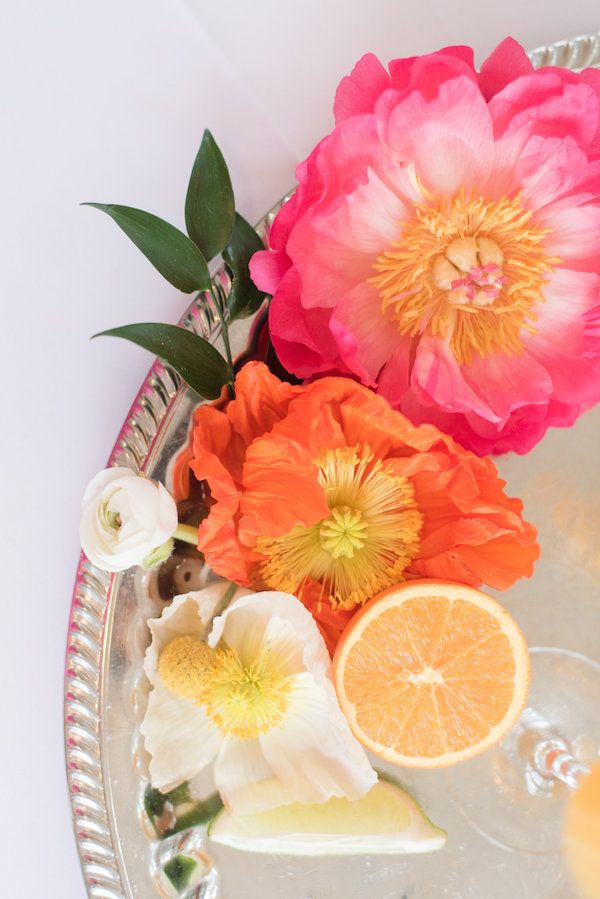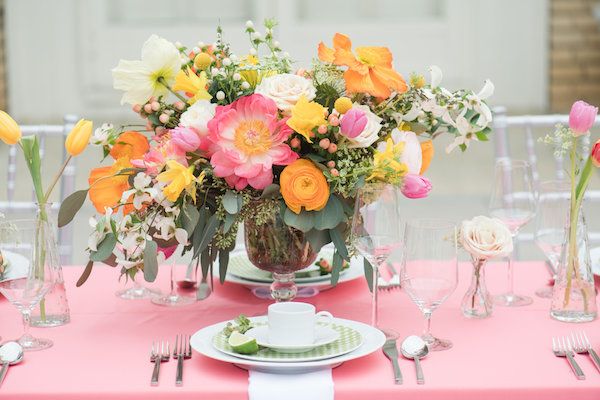 But this place setting? Yes, this is the stuff that wedding dreams are made of, you guys!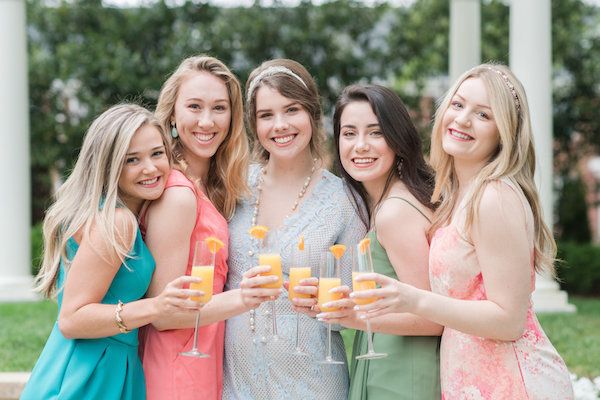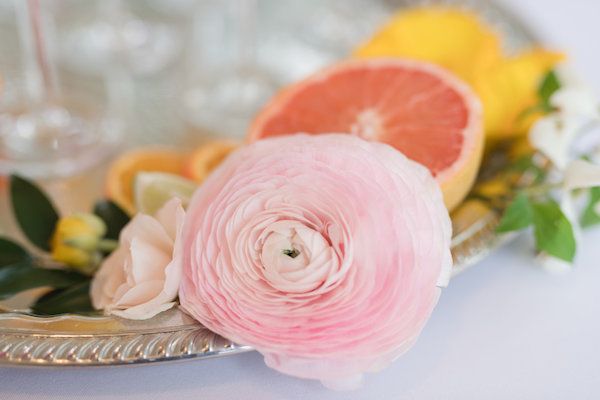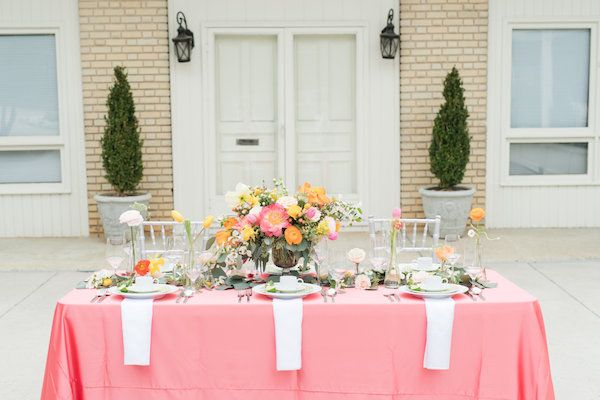 We're even treated to a sweet scene where the gals are helping to get the table set up.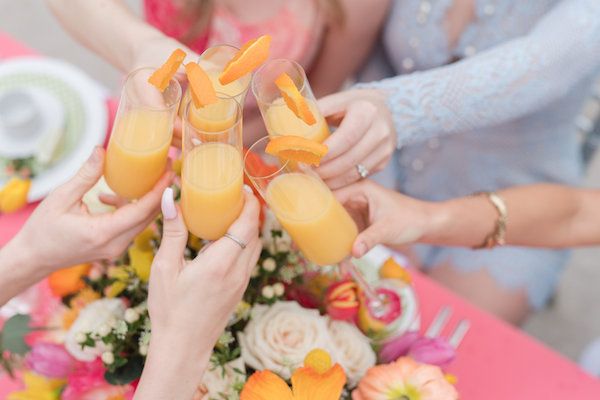 Cheers m'dears! So much to celebrate! So many memories being made here...
Want to know what we're loving the absolutely most?
That would be this gorgeous light streaming into the venue and the contrast we're seeing here with these colors!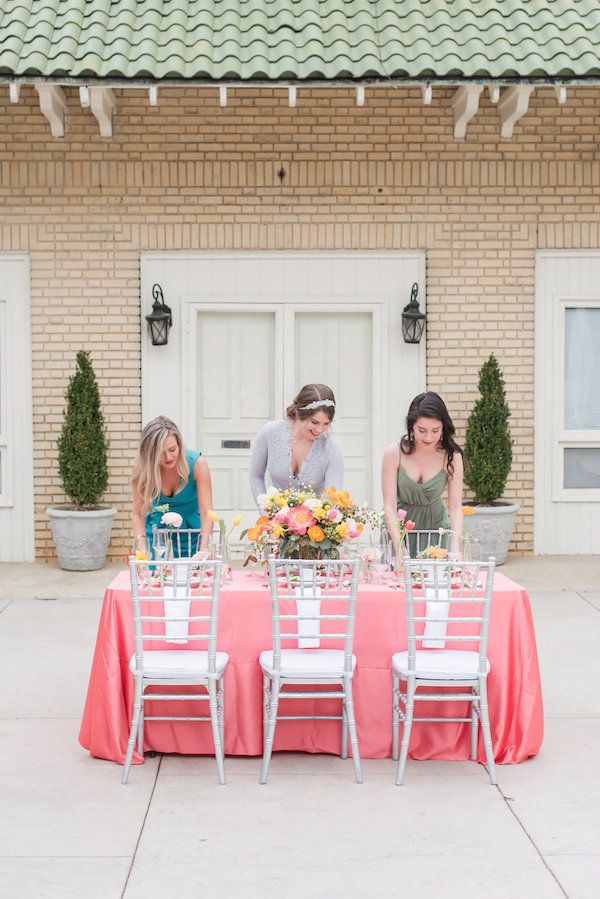 Excuse us for a moment, we must pin. this. pretty!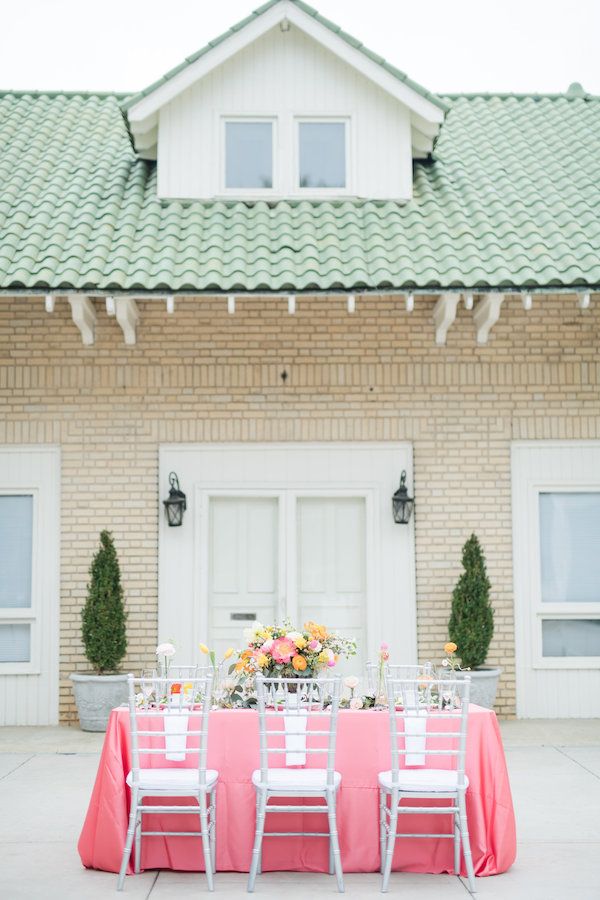 Because um, yeah! Those coral linens are absolutely to die for.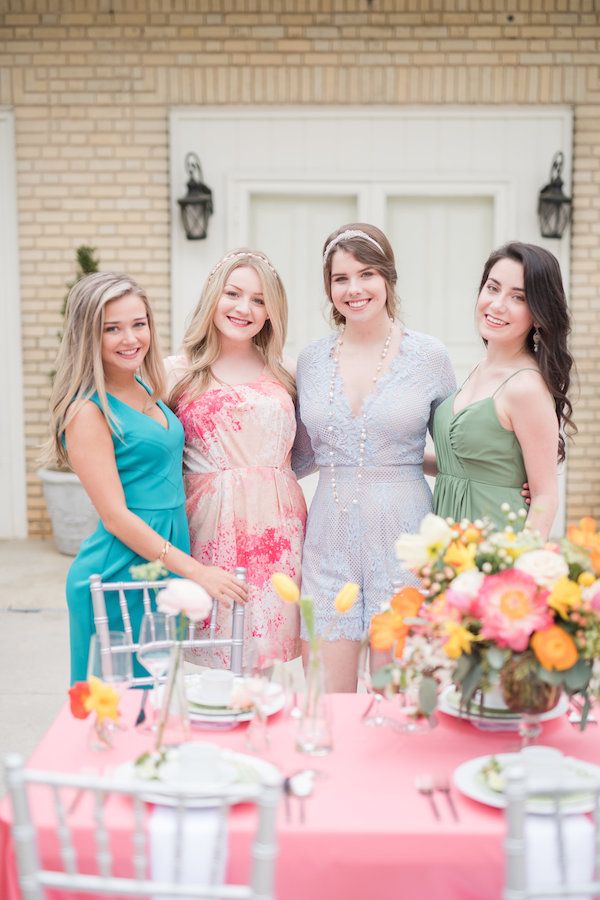 And how chic do these ladies look in their various pastels and bold prints?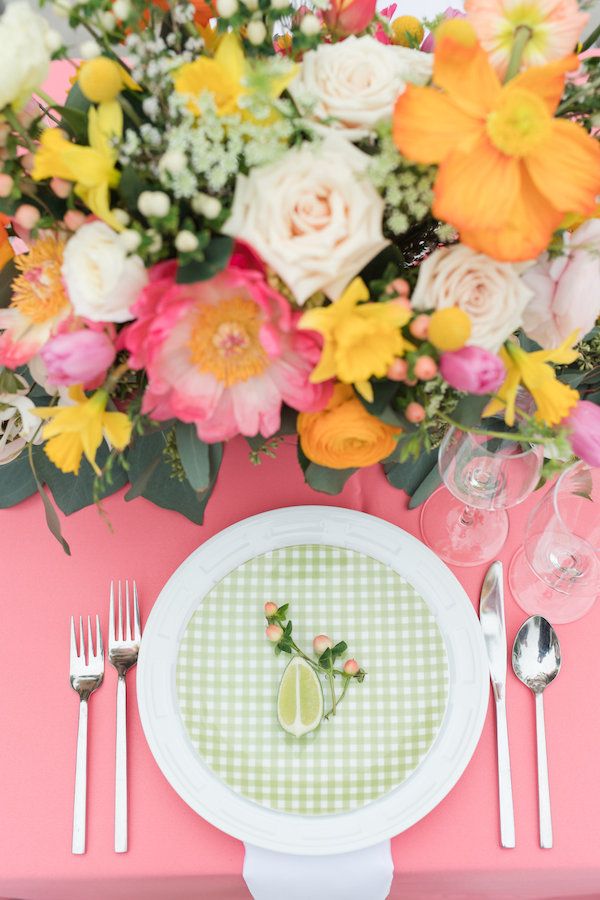 Gingham lunch plates added a fun and unique look to this simple setting.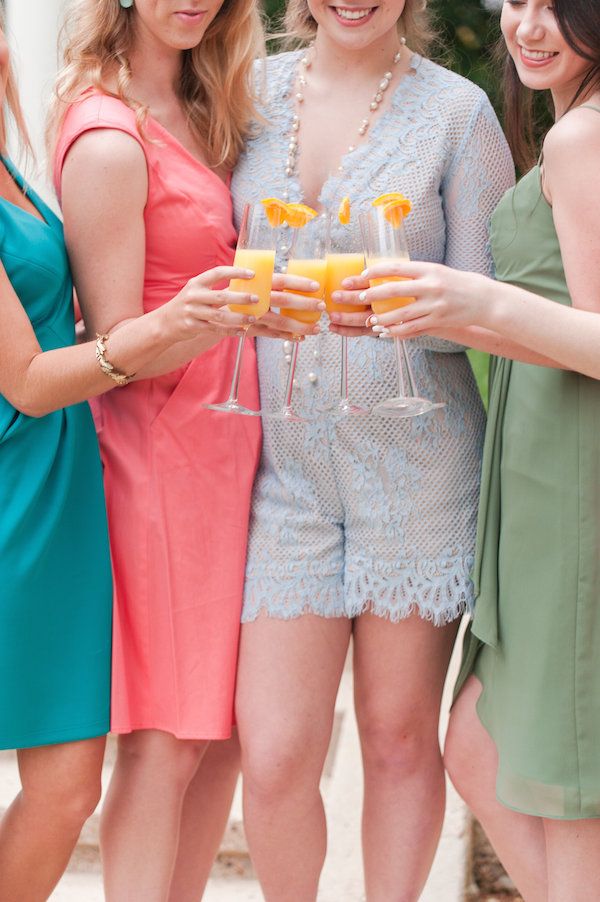 And would you believe that the bridesmaids all wore rented dresses (from
Dressed Charlotte
) to show that you can have style for any occasion on any budget?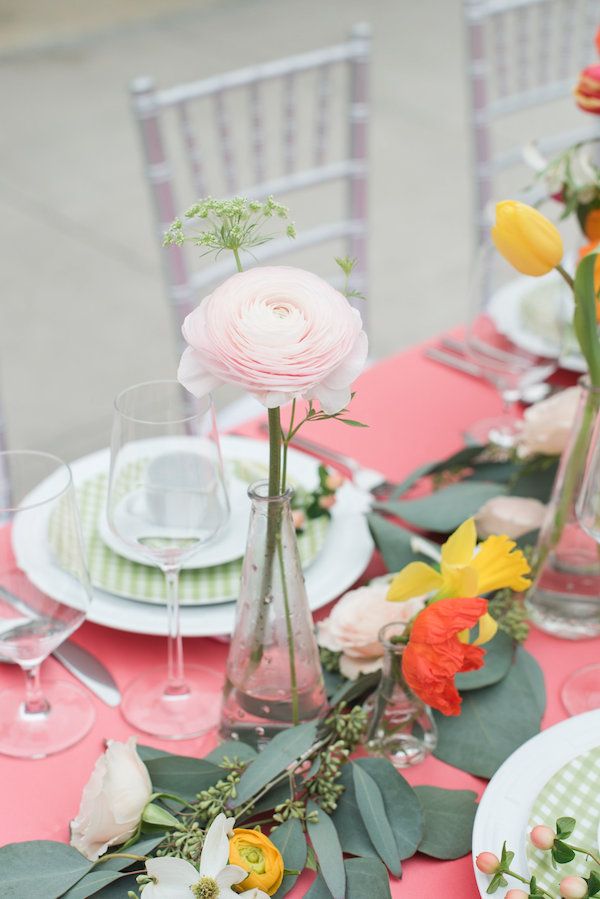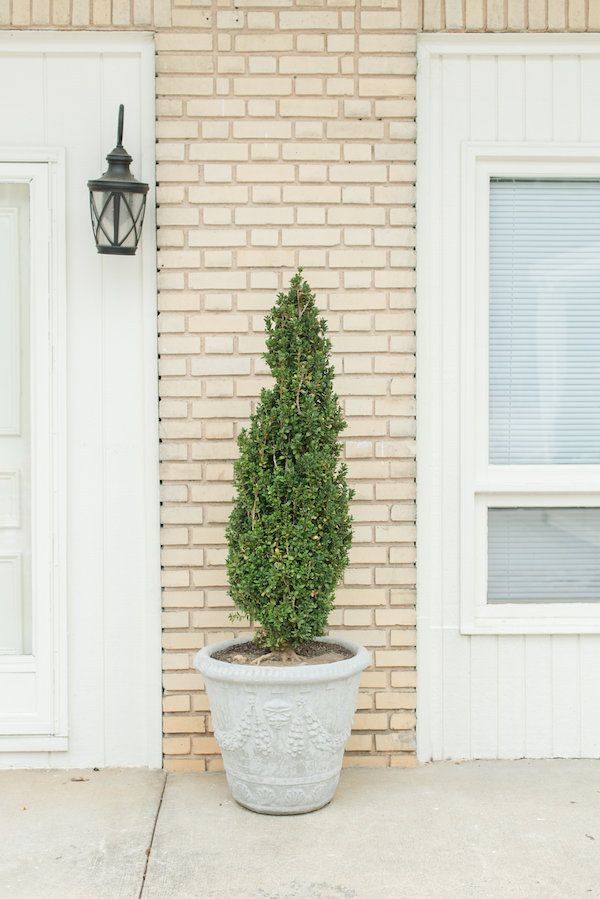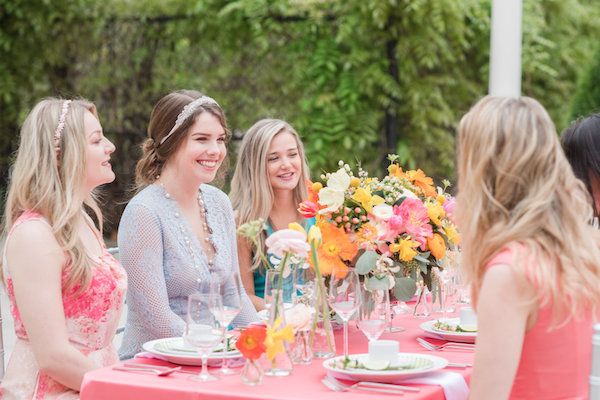 And we're loving the little lime accent placed on top of each plate.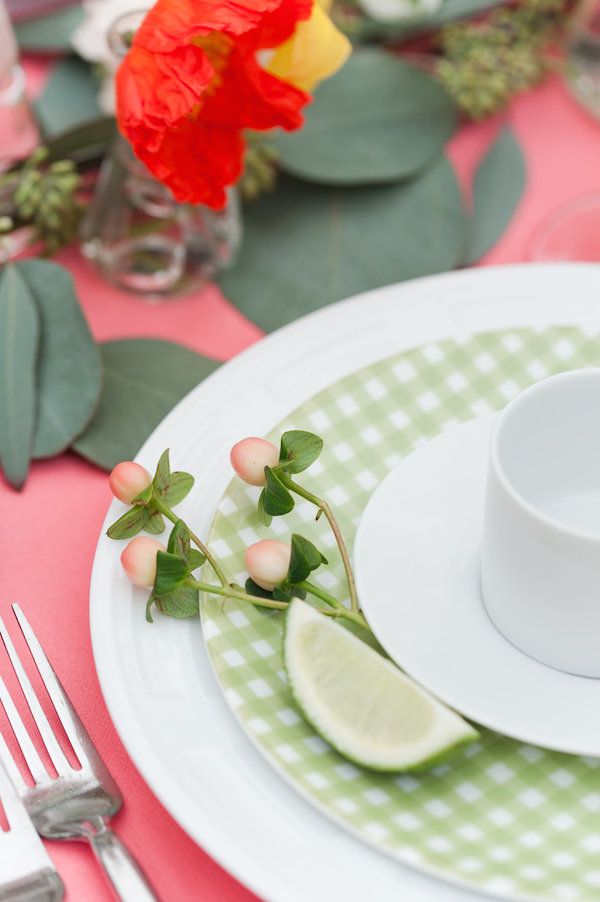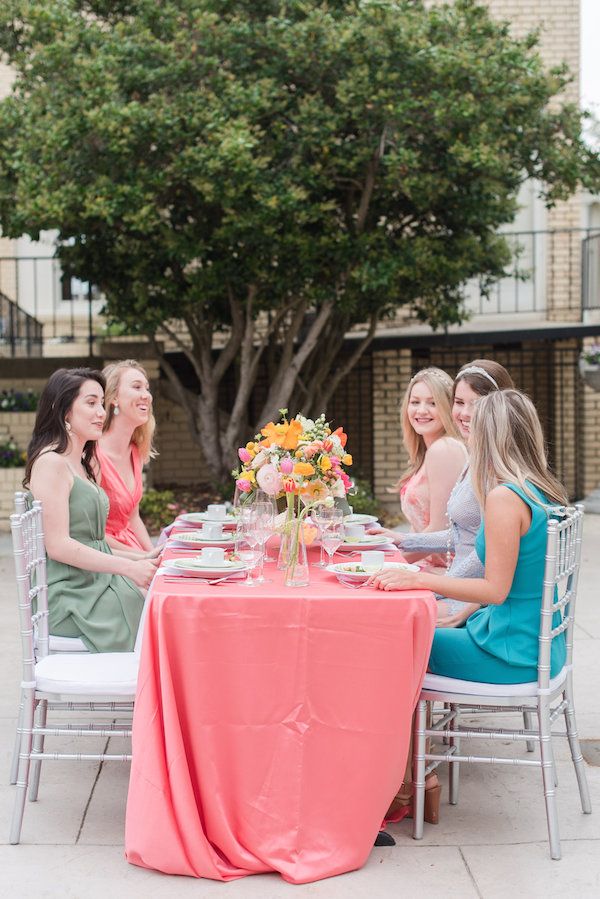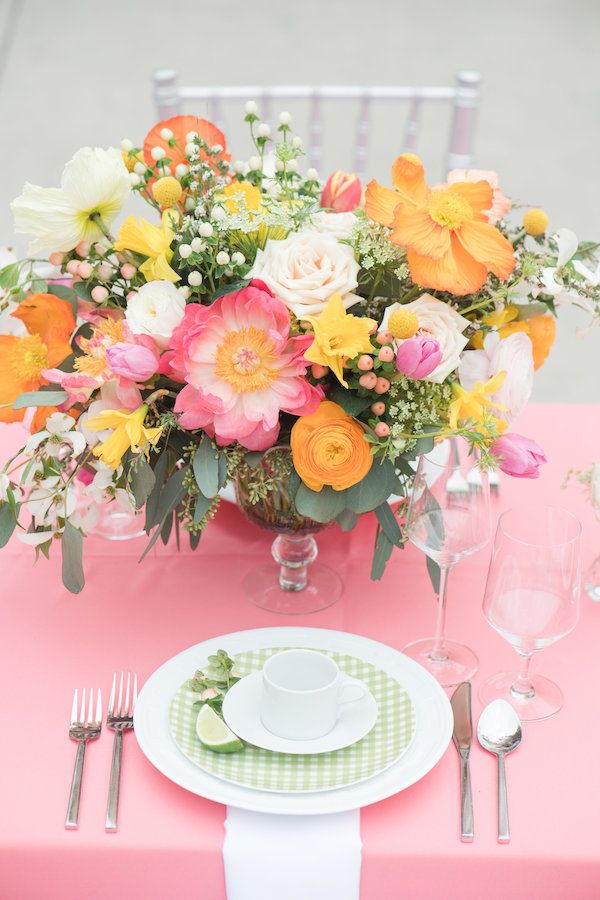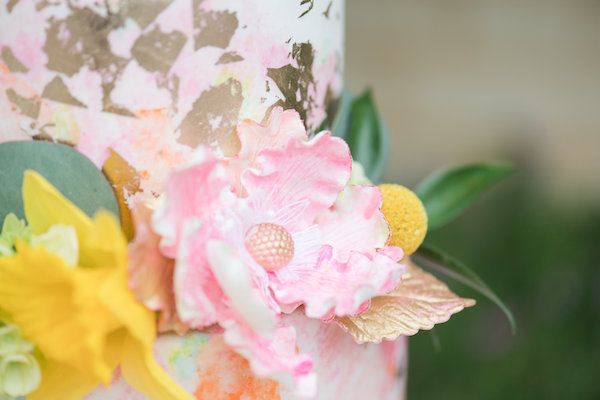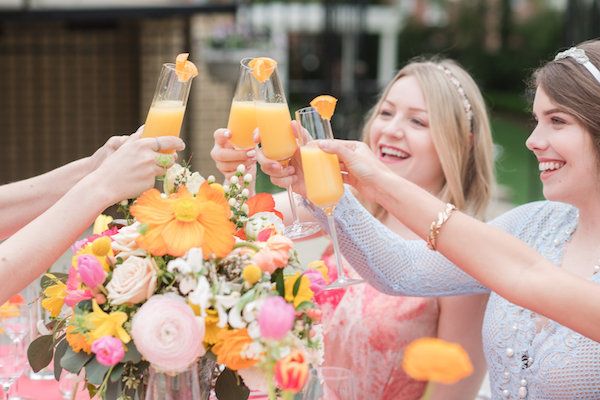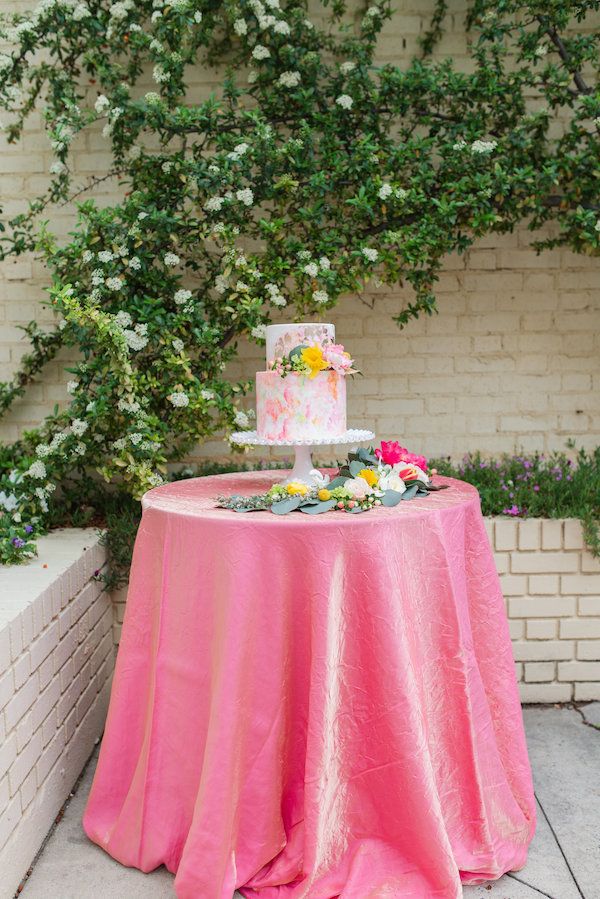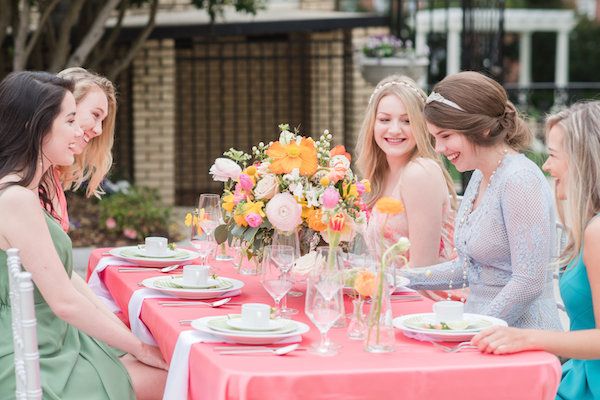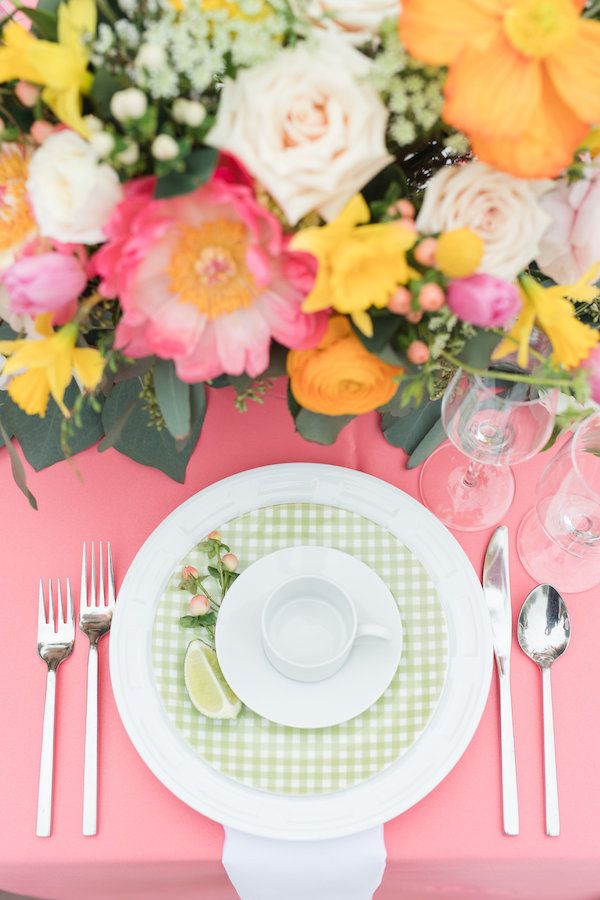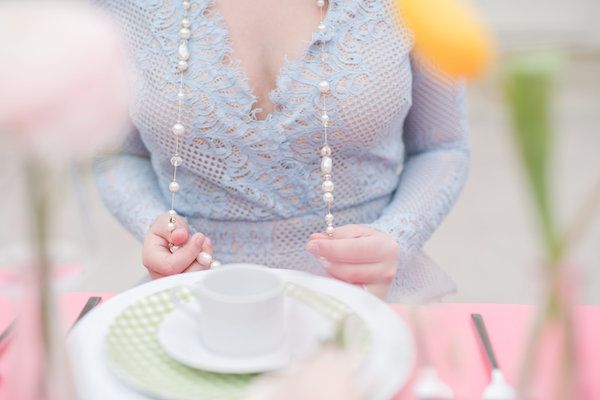 Say hello to cake perfection, you guys! The Celestial Cakery, you've truly outdone yourself!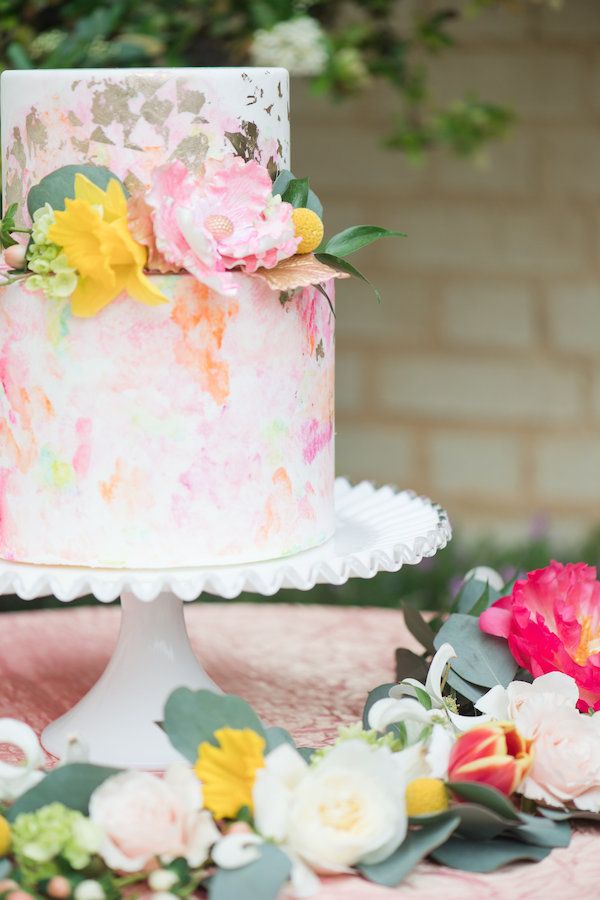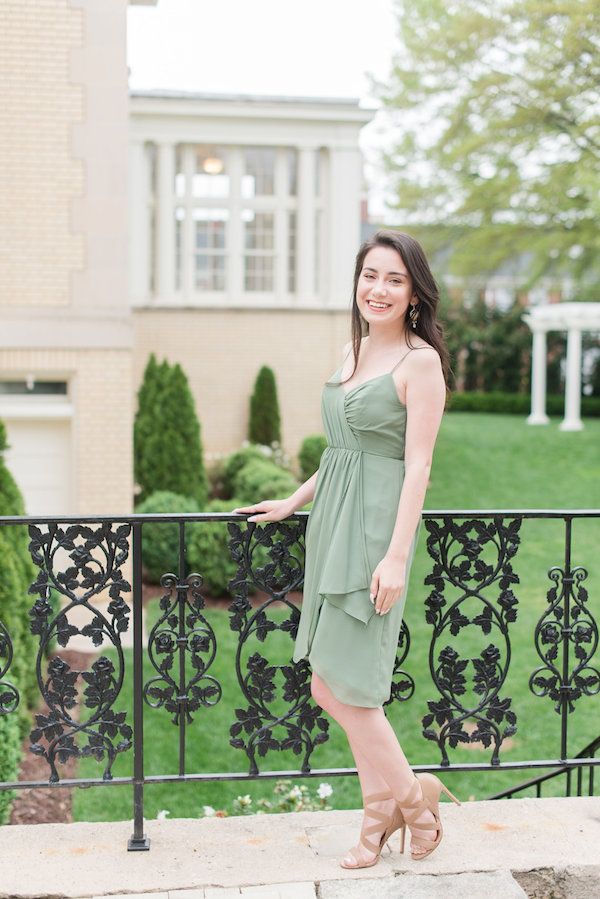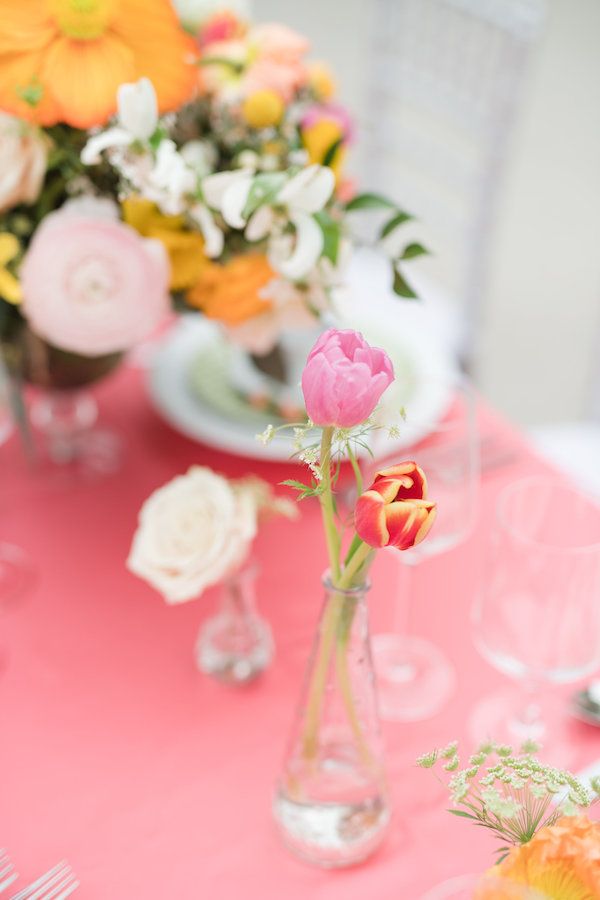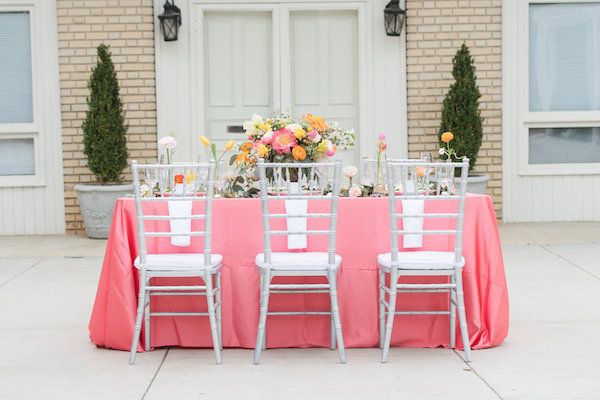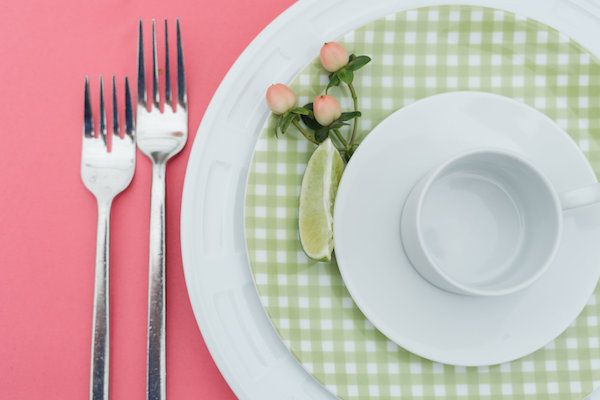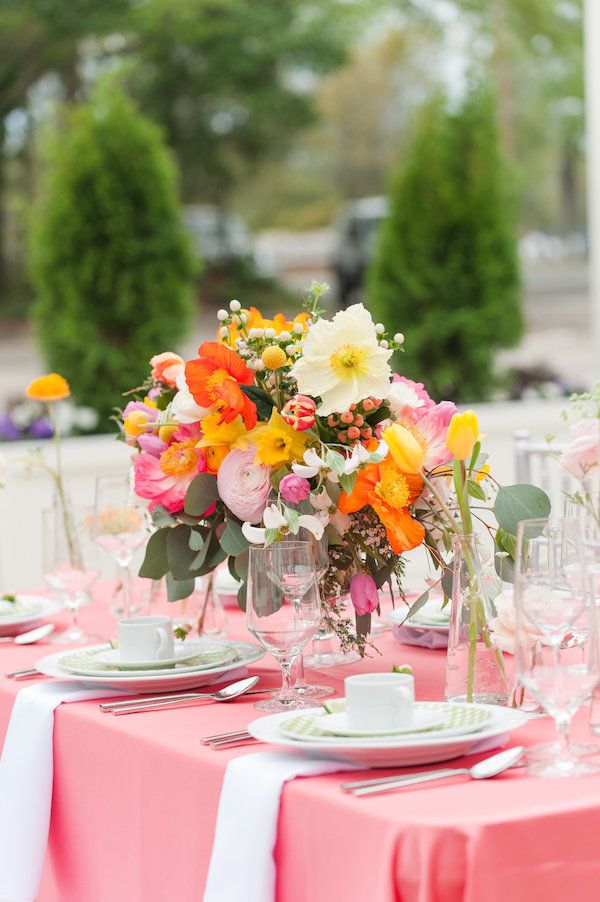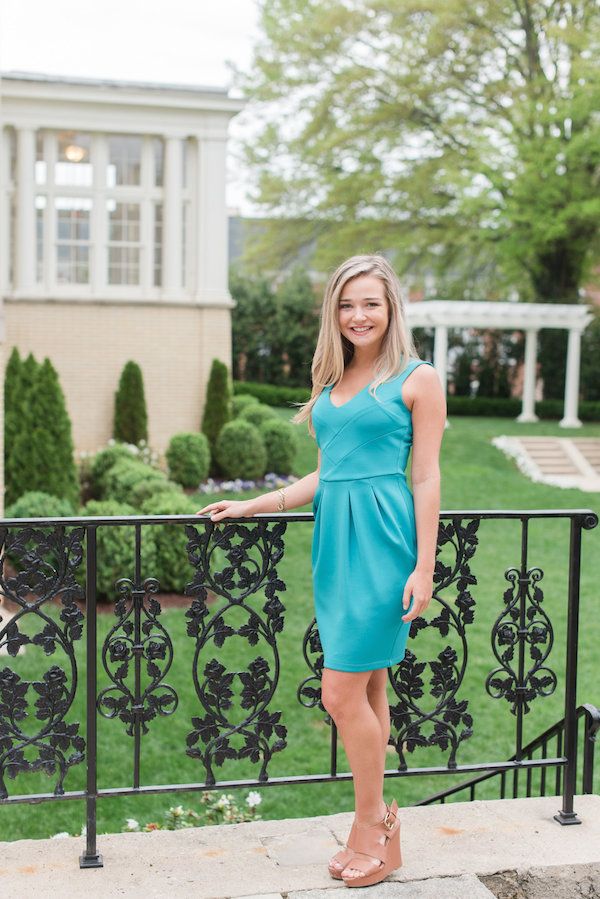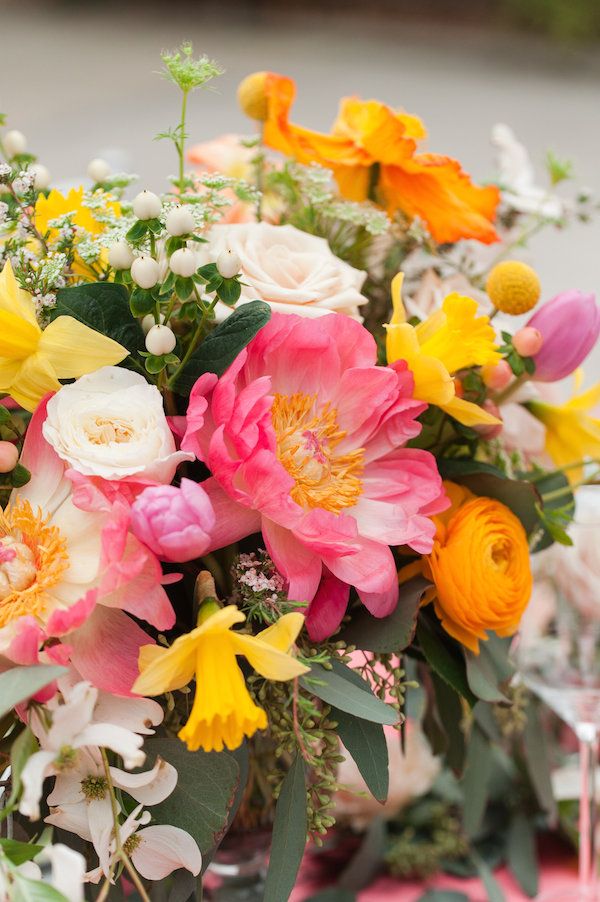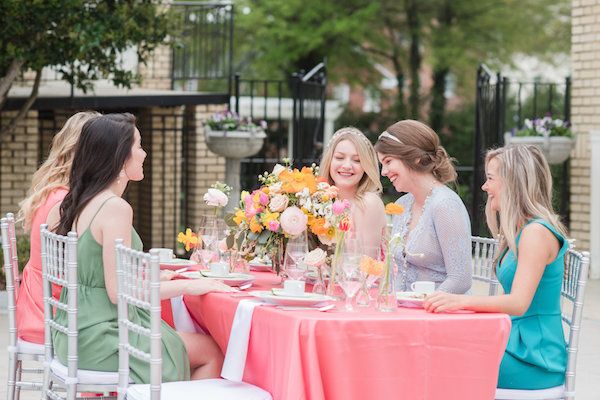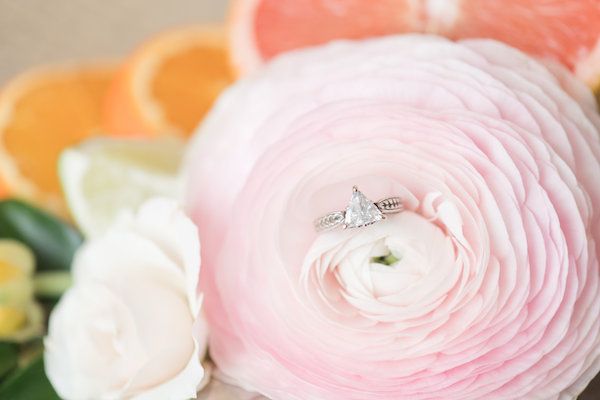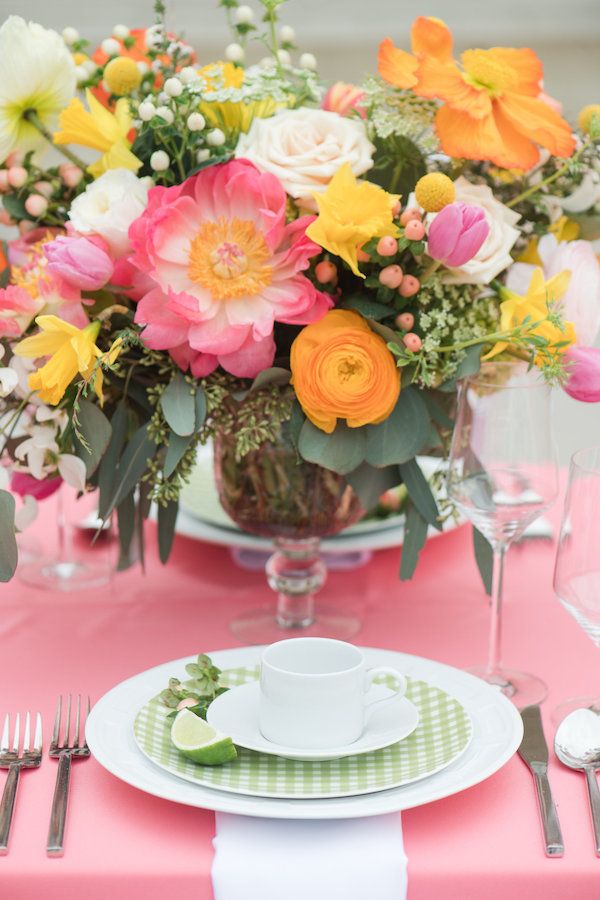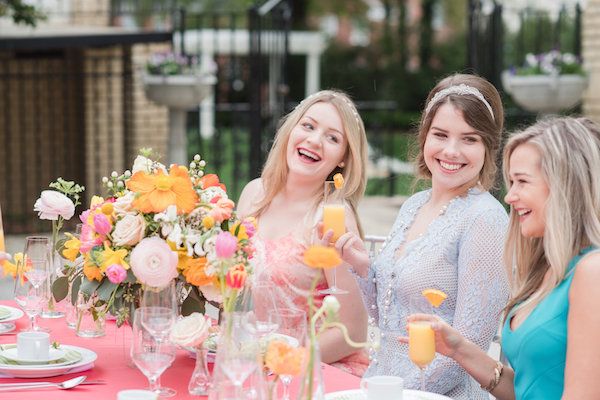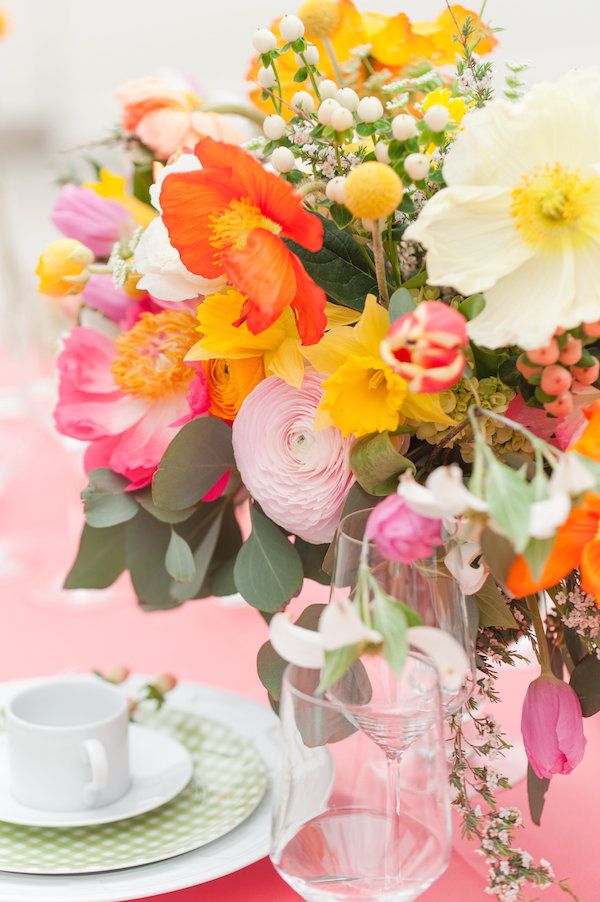 Holy gorgeous! Your #DailyDoseOfColor never looked so amazing!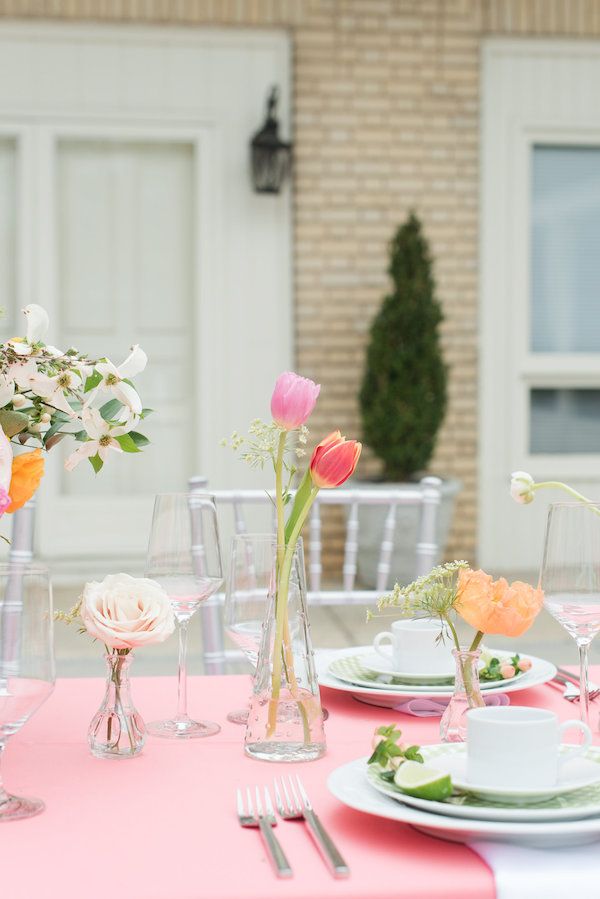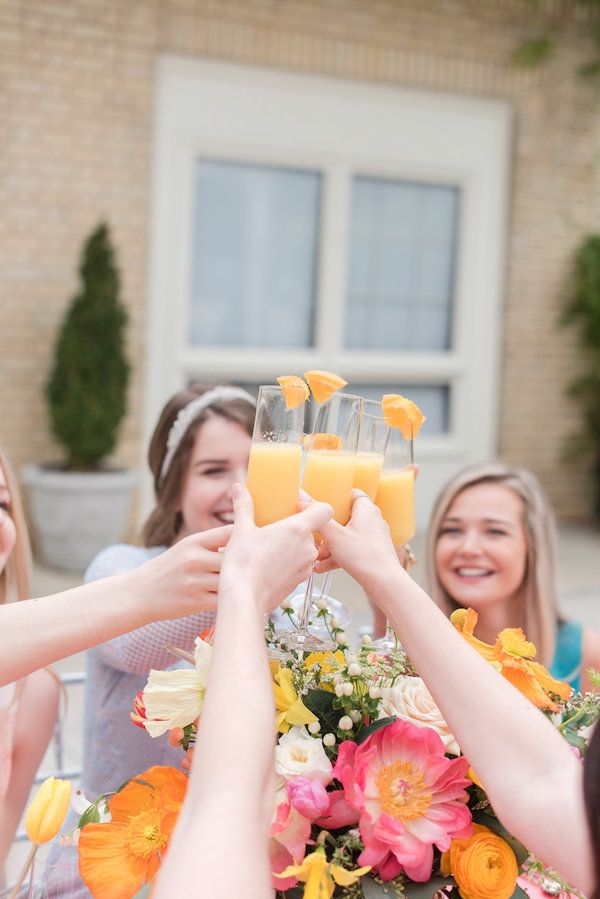 Because we can't think of a lovelier way to celebrate the bride-to-be than with a fun and festive bridal luncheon or bridal shower.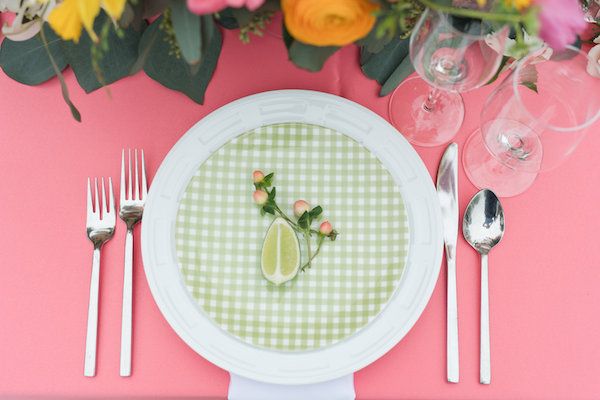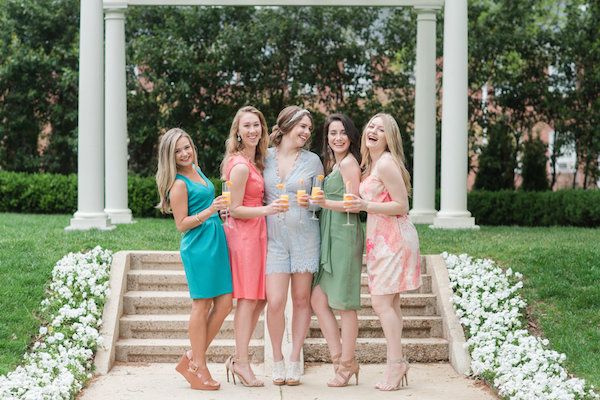 Cheers to this beautiful group of besties! Such a fun and fabulous way to celebrate leading up to the big day! And so colorful too, are we right? Go ahead and get to pinning! Because these ideas are the kind that you're going to want to revisit!
Photography: Charlotte Wedding Collective // Planning + Styling: 13 Cedar Events // Venue: Separk Mansion // Florals: Jimmy Blooms Floral // Hair + Makeup: Megan Oliveri Makeup Artist // Cake: The Celestial Cakery // Bridal Look: Classic Bride // Guests + Bridesmaids Looks: Dressed Charlotte // Rentals: Classic Party Rentals
Share This: