What's colorful and bold and filled to the brim with feel good vibes? Say hello to today's feature with event planning by
Make My Day Wedding and Event Planning
and florals by
Let Destiny Design
!
Captured beautifully by
Lisa Silva Photography
and
Sarah Cebulski Photography
, this is the stuff that wedding dreams are made of, you guys!
From the team, "We hope this inspires more couples to think outside of the box and not be afraid to embrace a bold and modern approach when it comes to planning their own weddings!"


"The concept behind the shoot is the idea of a young and trendy couple who met in art school and wanted to incorporate their love of fashion, art, and architecture into their wedding."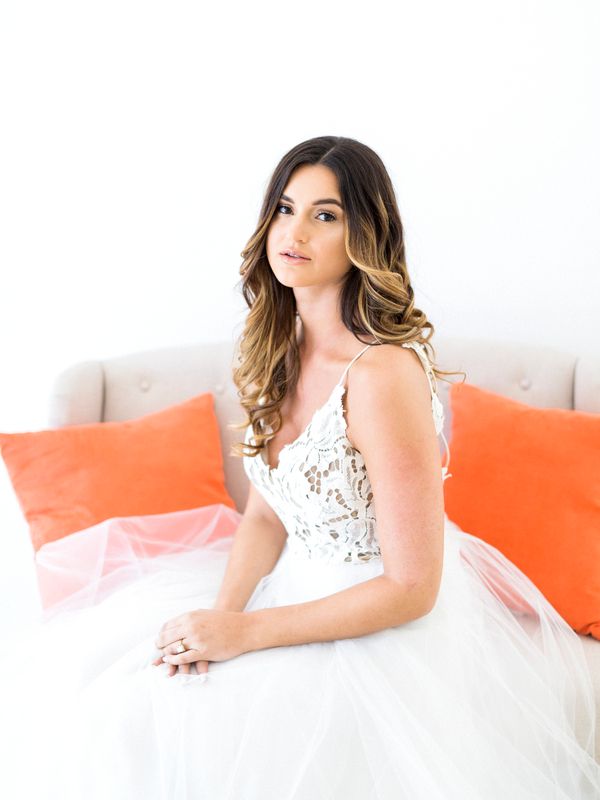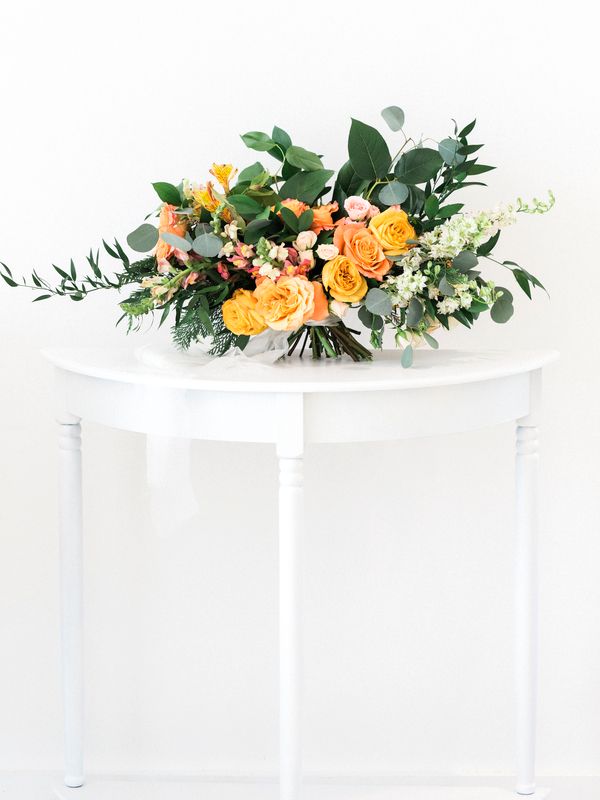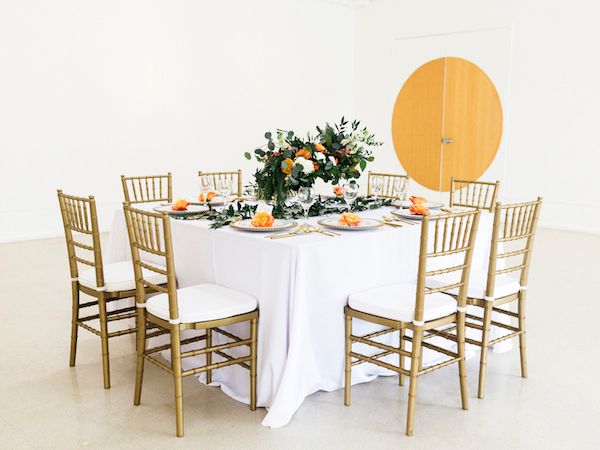 "Our initial idea for the color palette had a simple bright white foundation (to invoke the mood and feeling of a modern art gallery)..."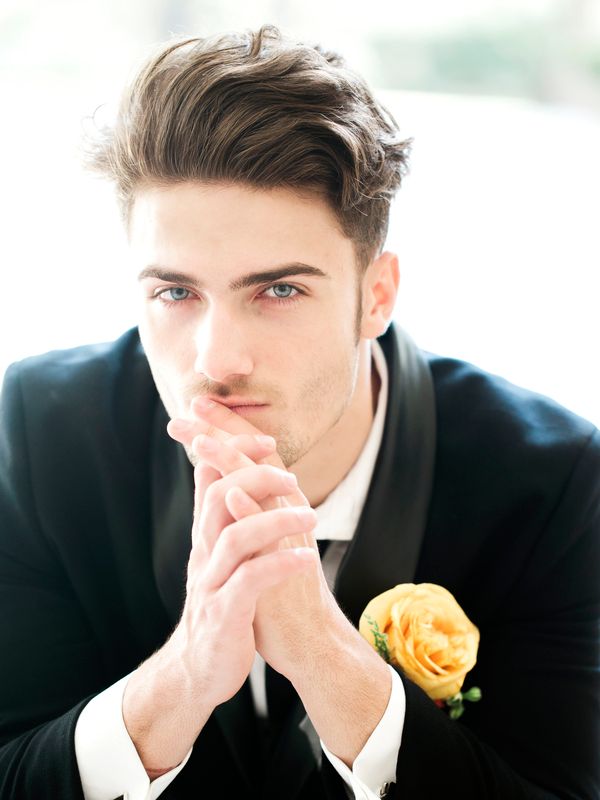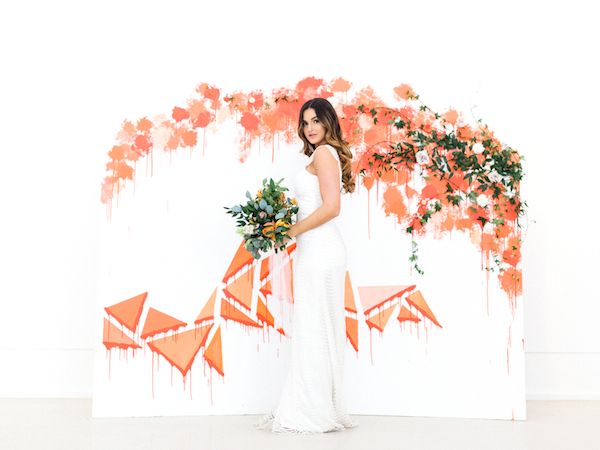 "...with pops of "Flame" (one of Pantone's colors of the year) and greenery accents."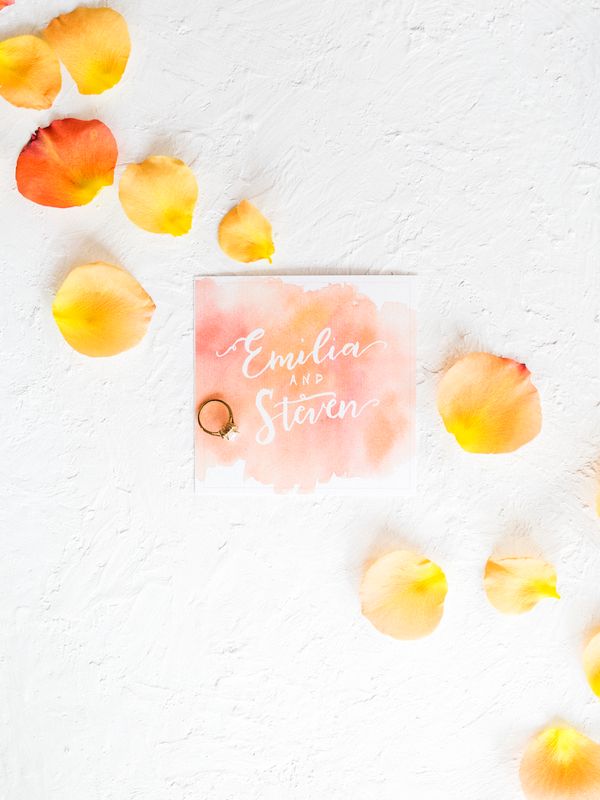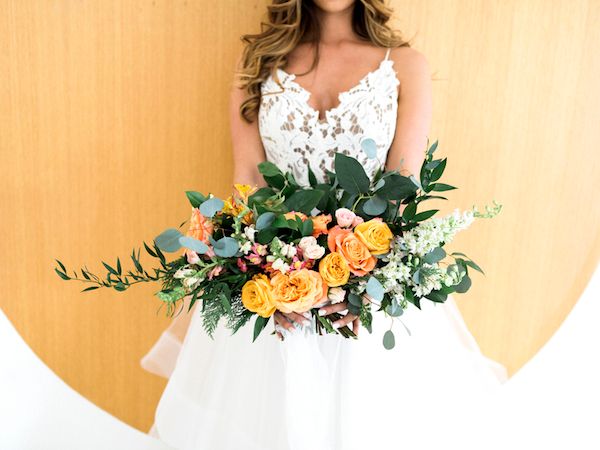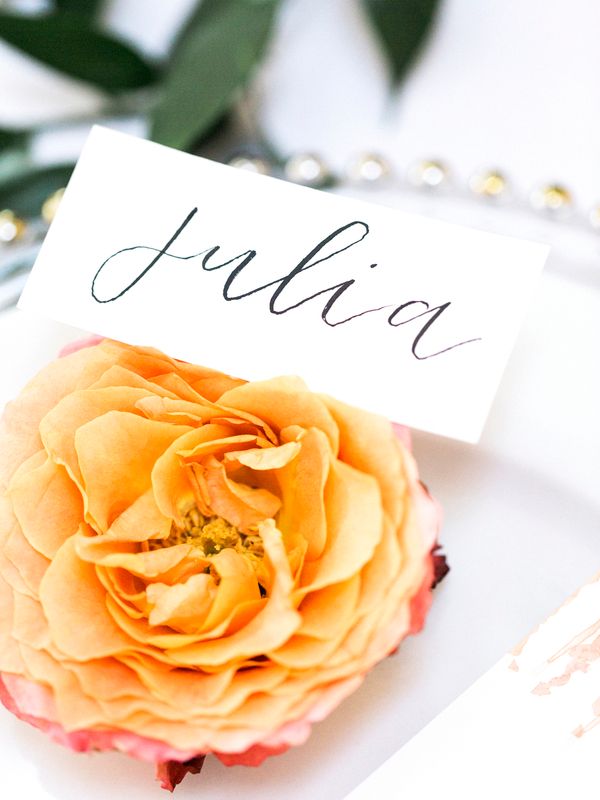 "We really liked the idea of incorporating shades of Flame for a summer wedding to give a warm and modern feel, while still using the bright white foundation to keep things fresh and elegant."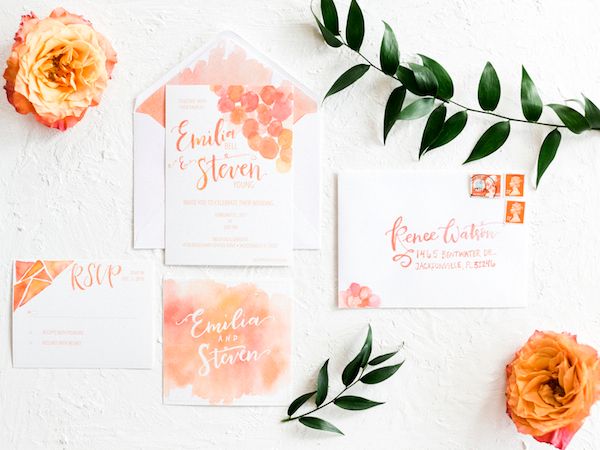 "We also wanted to incorporate basic geometrical shapes like squares, circles, and triangles throughout the shoot. "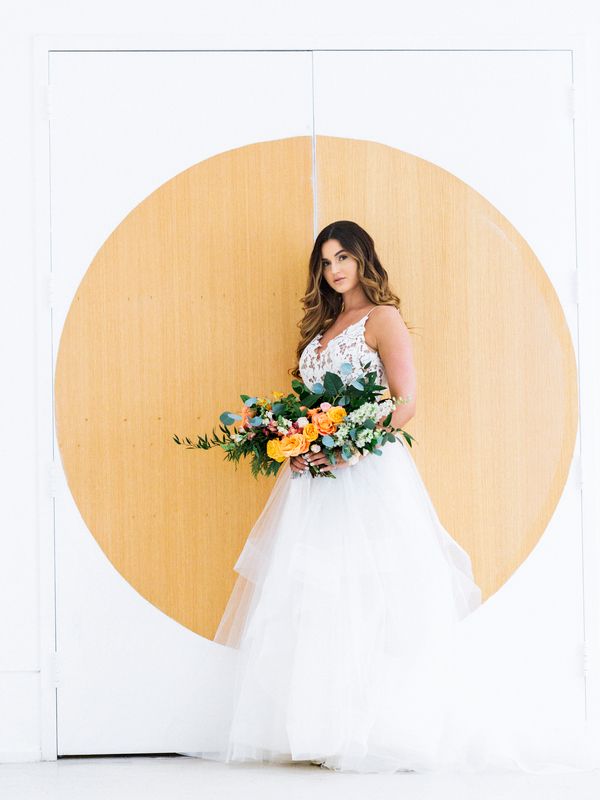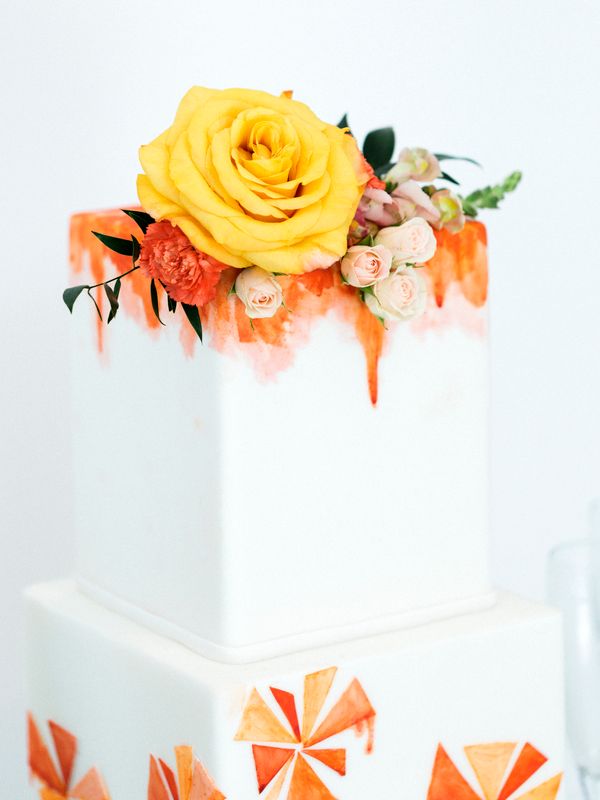 "We chose the
Museum and Gardens
as our venue because it had the perfect aesthetic that we were going for."
"It is a gorgeous art gallery that is also a wedding venue in Jacksonville, Florida."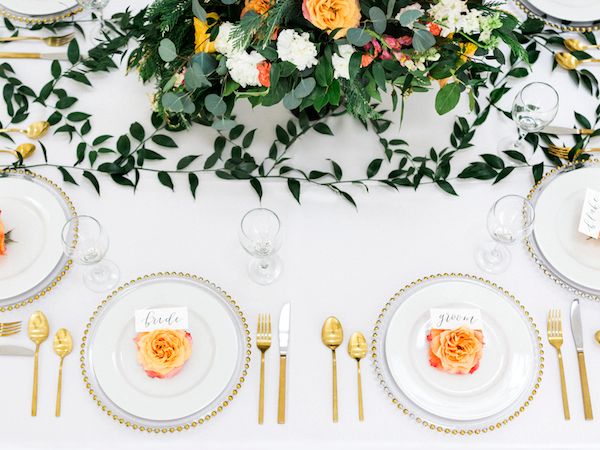 "This all white modern space was the perfect backdrop for us to bring in our own elements and bring our vision to life."
"We were in love with the idea of an indoor art gallery for the summer wedding of our trendy couple."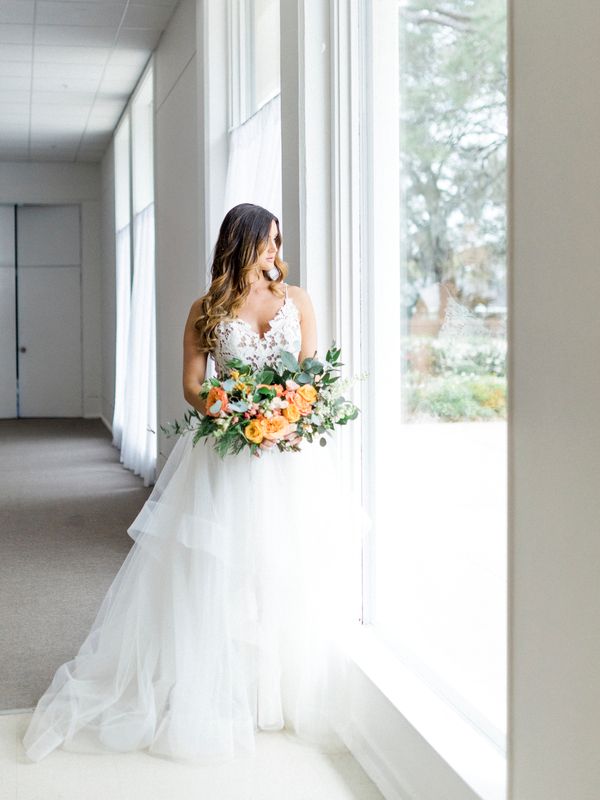 "We added dimension and built upon the simplistic white foundation by incorporating modern elements and design."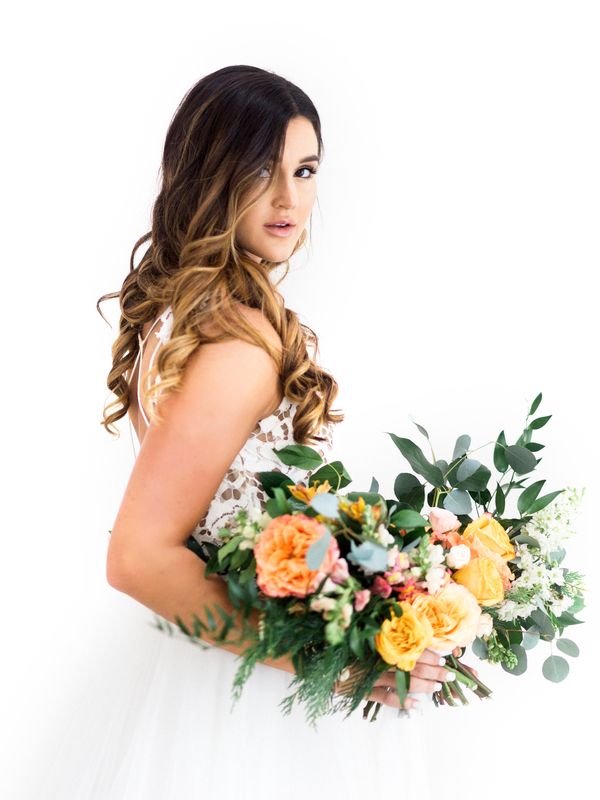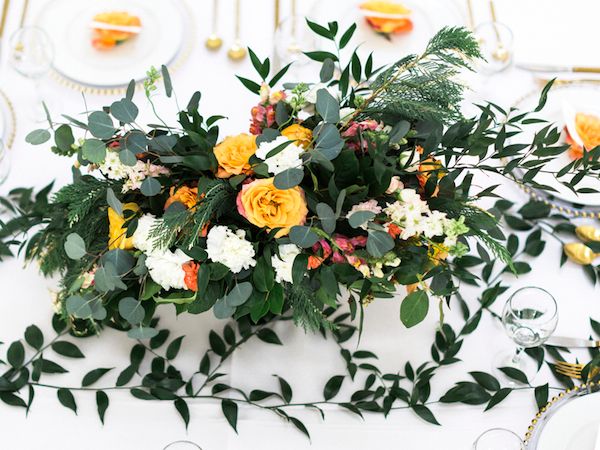 "
Luxe Party Rentals
provided a square table with white linens and gold chiavari chairs that complimented our look."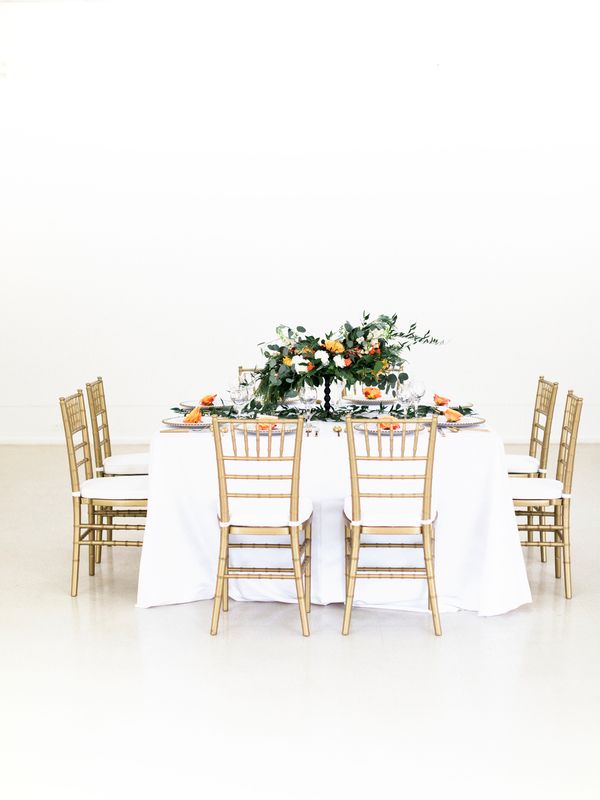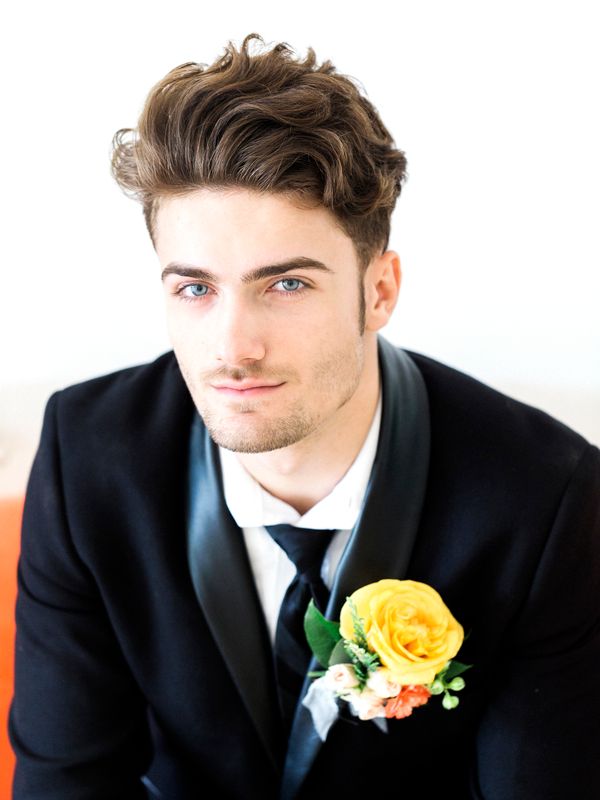 "We chose gold chargers and flatware and white plates that Destiny decorated with orange garden roses and place cards."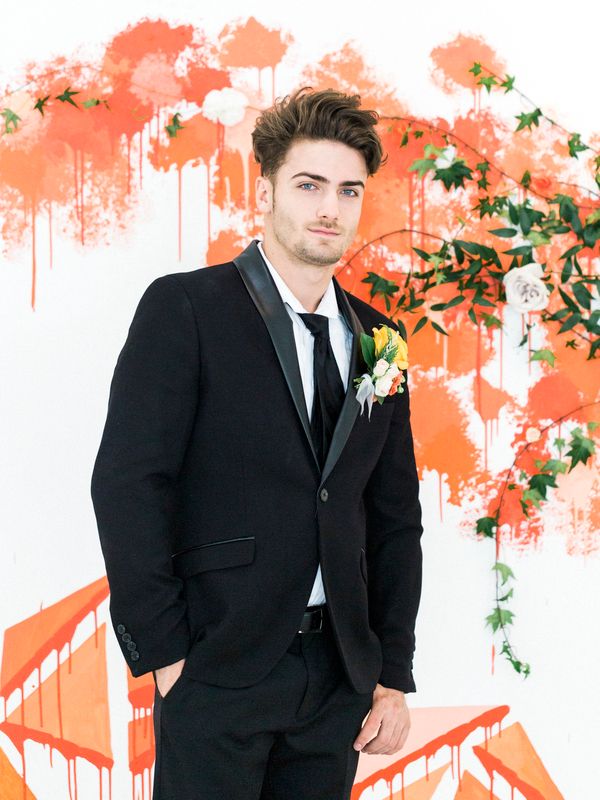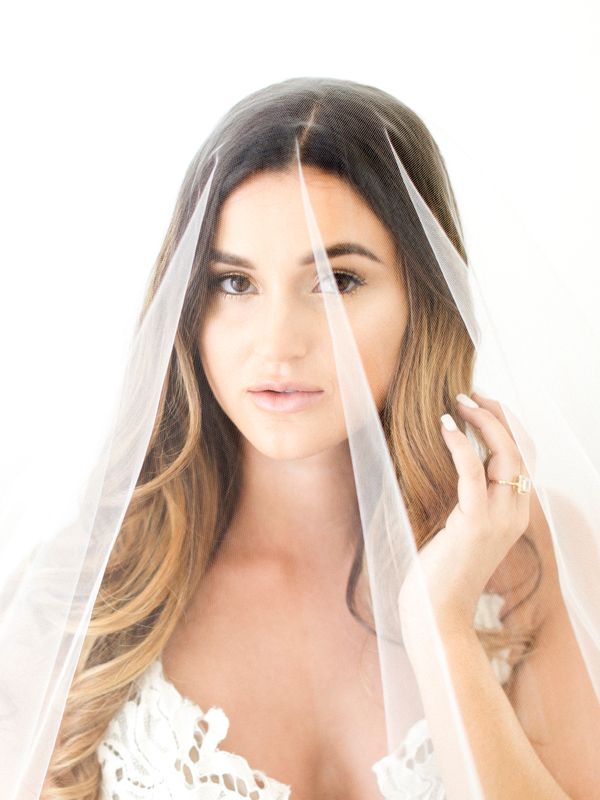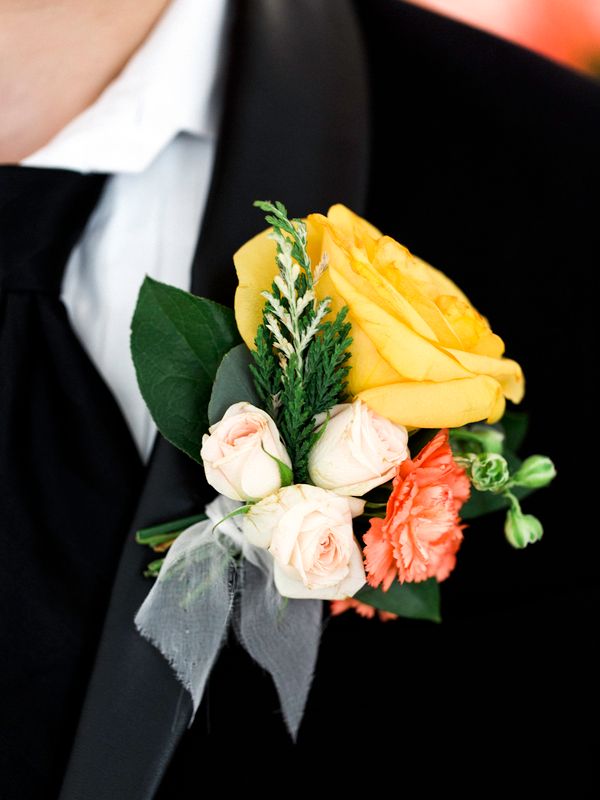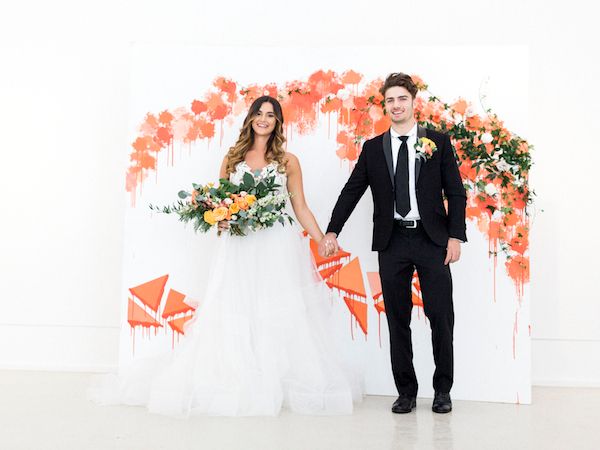 "We loved the idea of couples using a unique piece of art as a ceremony backdrop, rather then a traditional arch."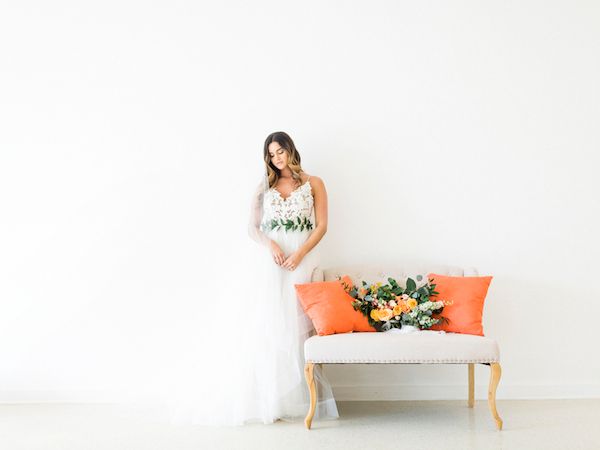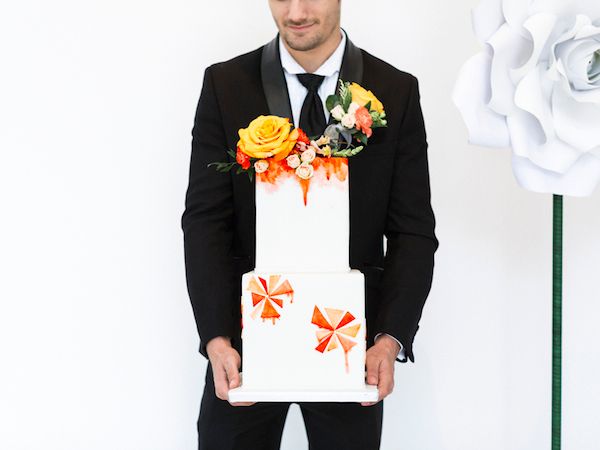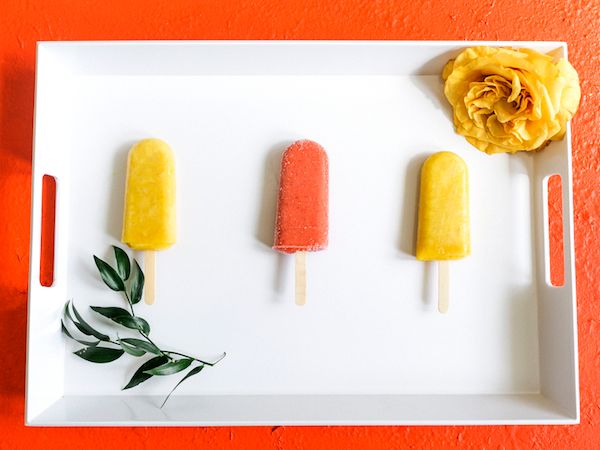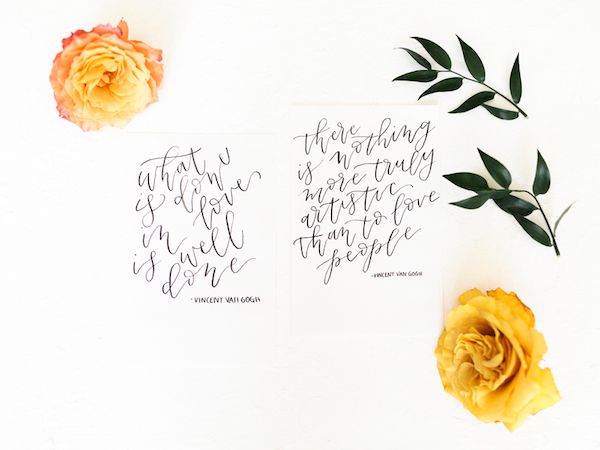 "We stayed true to the theme of the shoot using different shades of orange throughout and mismatched triangular shapes at the base."
"On the day of our shoot, Destiny added fresh flowers and greenery to give dimension to the piece. We knew that we wanted a formal and summer look for our bride and groom."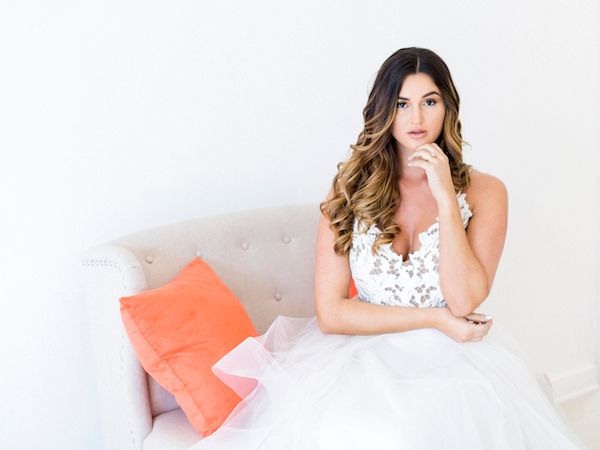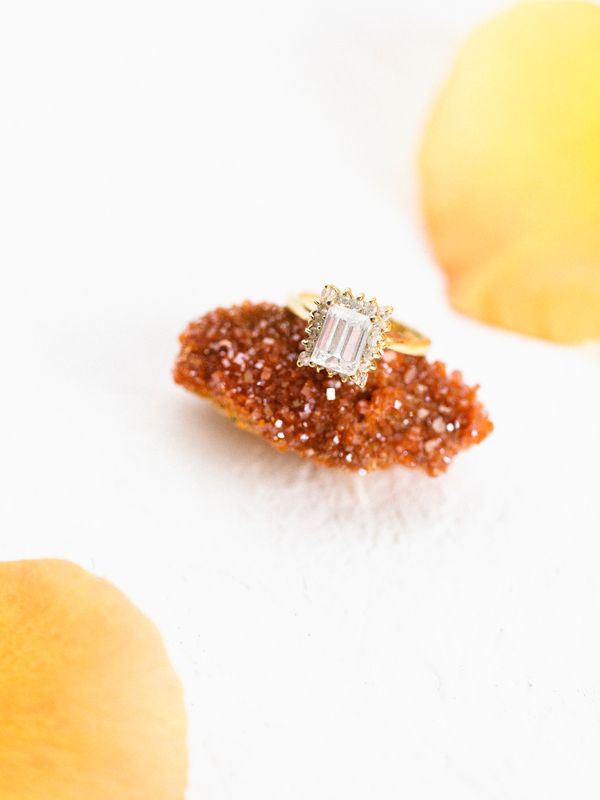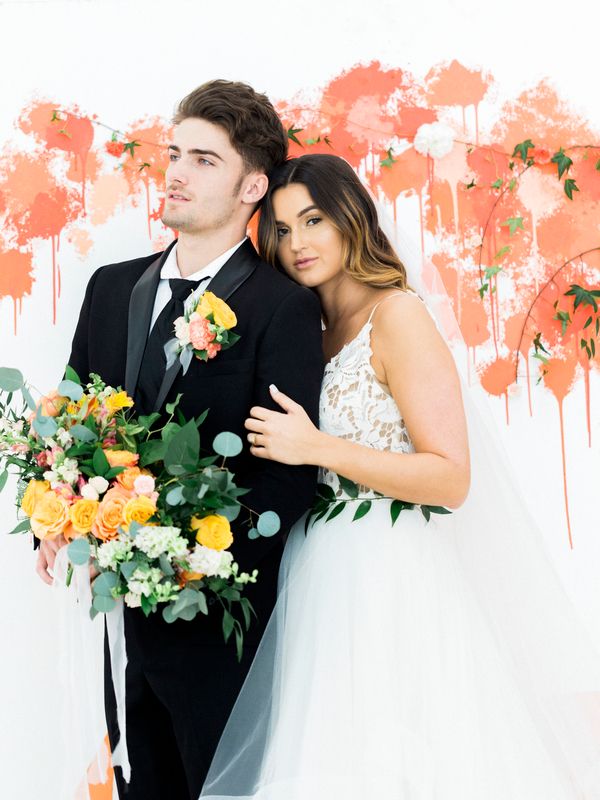 "The orange florals that she chose really complimented the gold accents of the tableware. For the ceremony, we wanted to do something really unique."
"
The White Magnolia
provided us with two perfect gowns. Our bride wore a Blush by Hayley Paige gown with a lace illusion bodice and flowing skirt for the ceremony."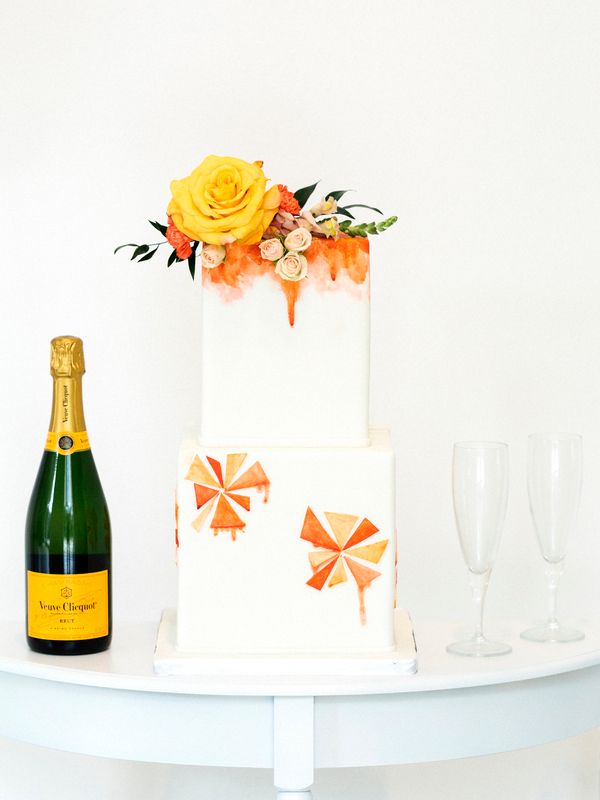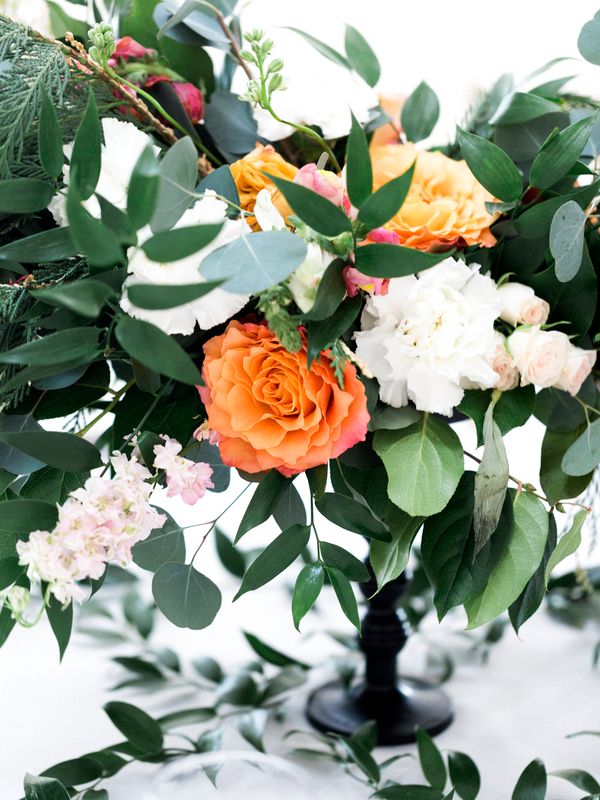 "The strappy back and flowy movement of the gown was perfect for our Summer look."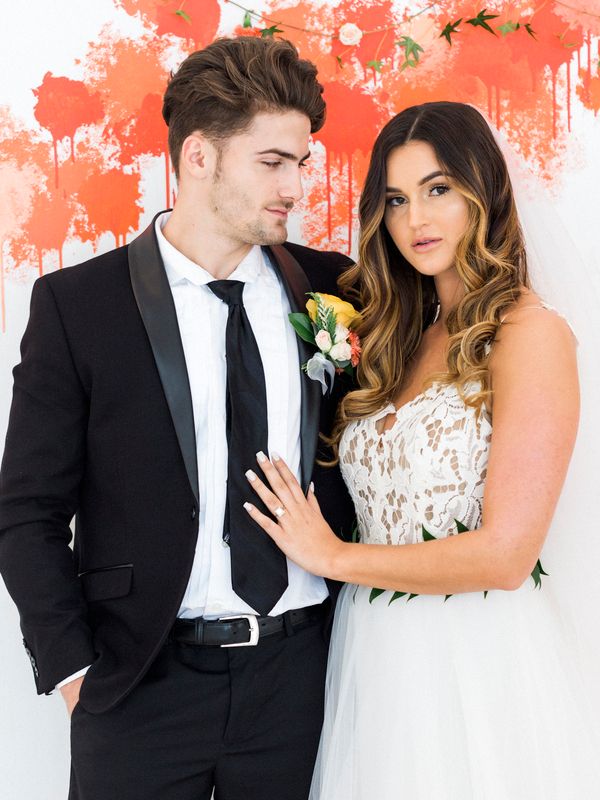 "Kaitlin Francois (of
Makeup Boss
) created a fresh and summery look with beautiful highlighting and a gold shimmery eye."
"We wanted to enhance our bride's natural beauty without heavy makeup and the results were perfect… she was glowing!"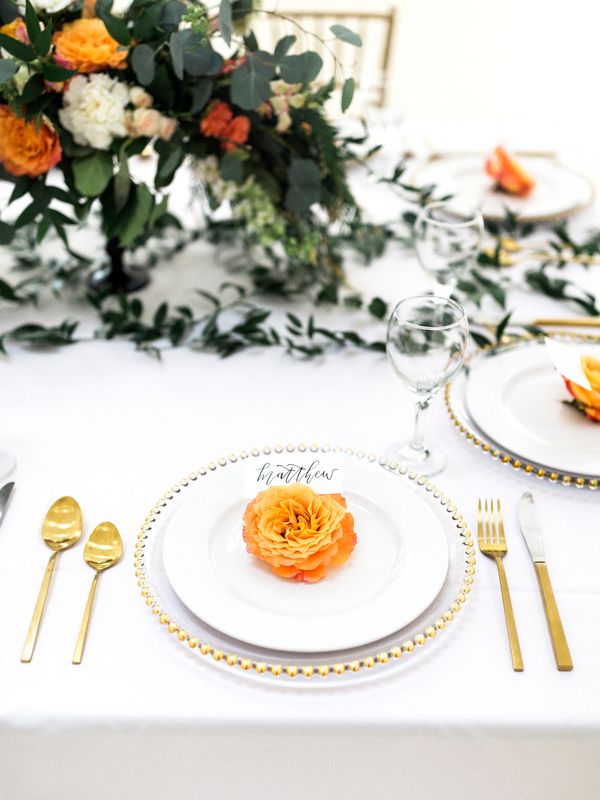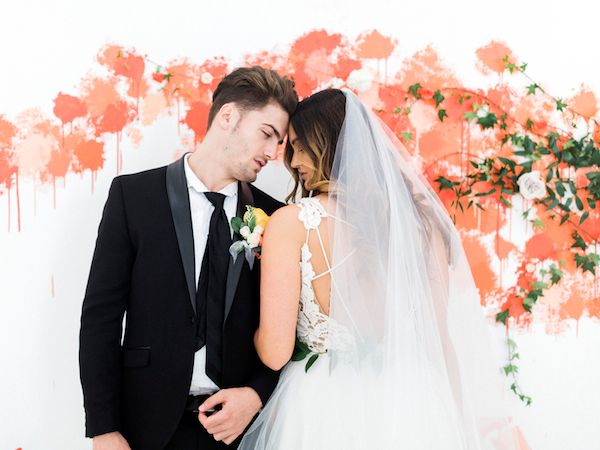 "We definitely wanted to include greenery in our table design, but also wanted to put a different spin on it."
"She created an oversized boutonniere for our groom, with matching bold colors and white silk to keep our modern look consistent."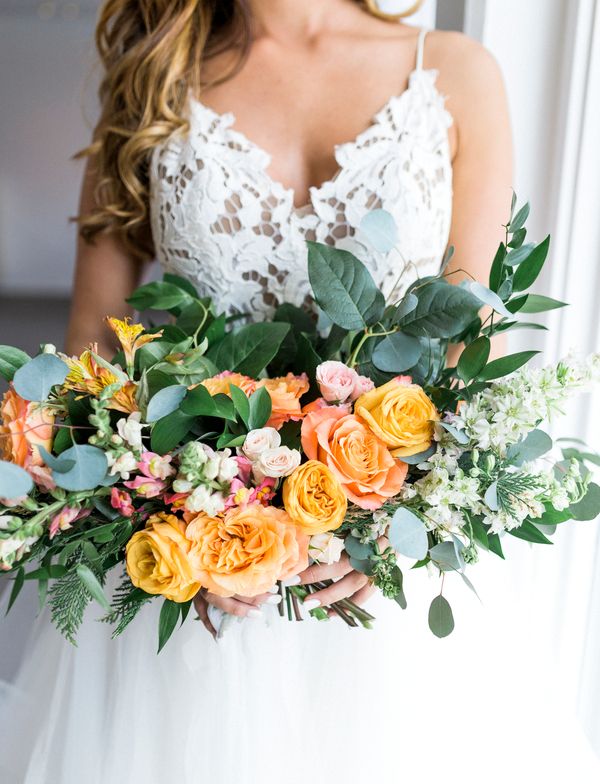 "Destiny created a stunning asymmetrical bouquet that she tied together with strands of white silk."
"Last but definitely not least was dessert!
Custom Confections
hand painted a two level square cake that matched our ceremony backdrop."
"Destiny topped it with her gorgeous florals. We also decided on including popsicles, which we all agreed were the perfect summer treat."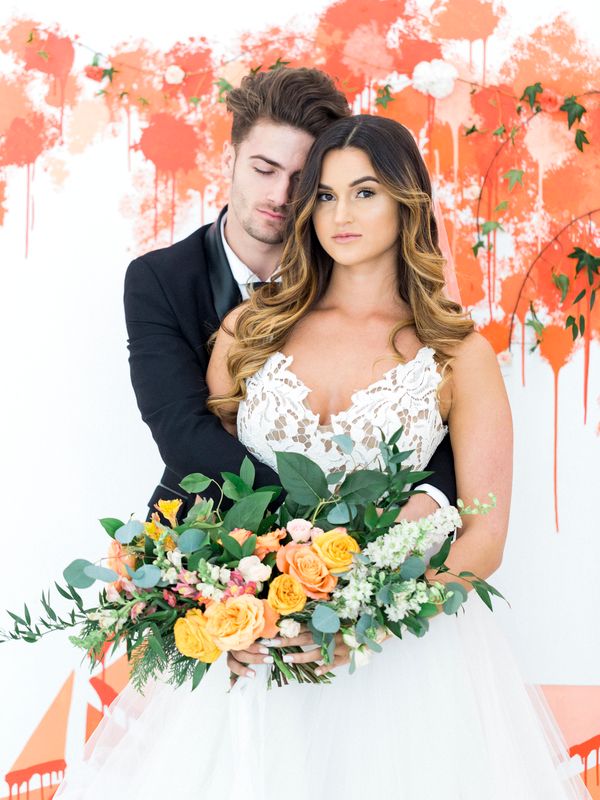 "
GuanaBana
is a gourmet popsicle truck and their tropical flavors and fun art on the outside of the truck was a great fit for our shoot."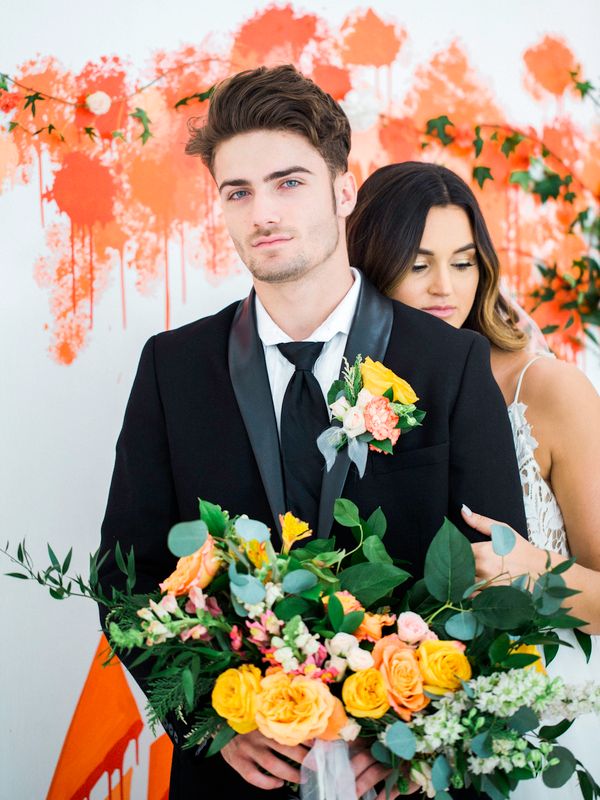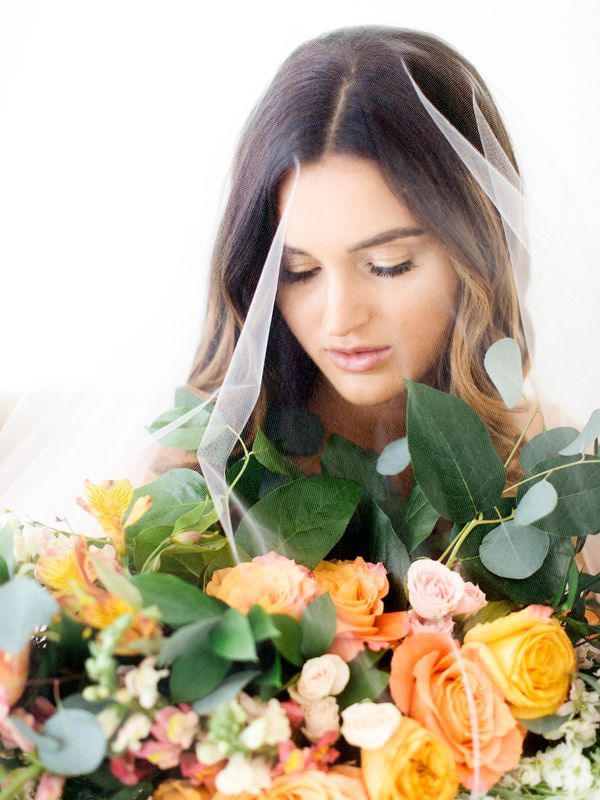 "We'd love to inspire brides to incorporate food trucks (which are already so trendy) in unique ways?"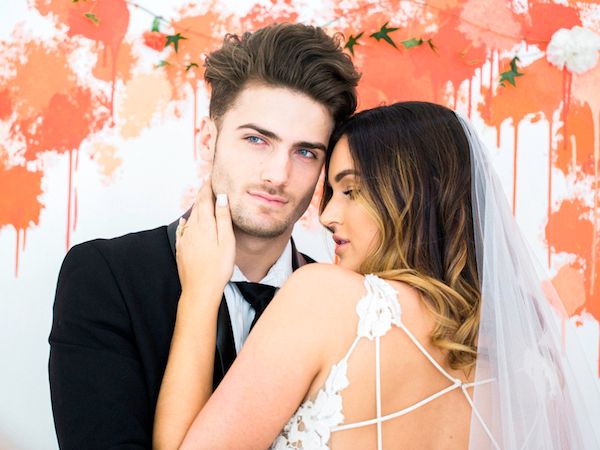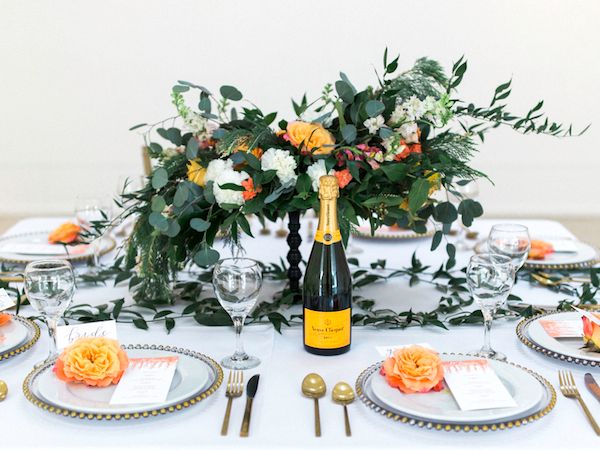 "Destiny arranged the greenery runners in a diamond shaped pattern and designed a raised asymmetrical floral centerpiece that really seemed to "pop" off of the white table."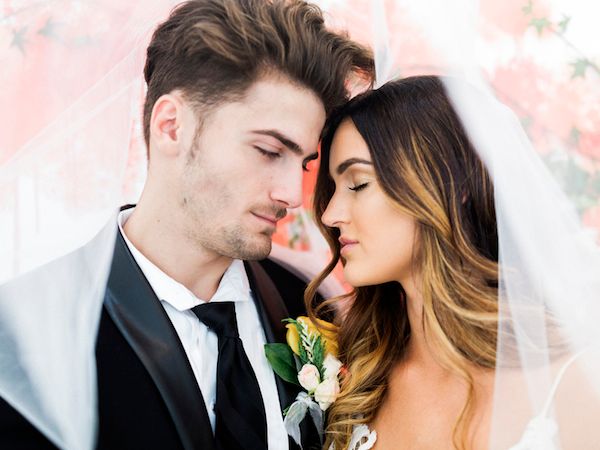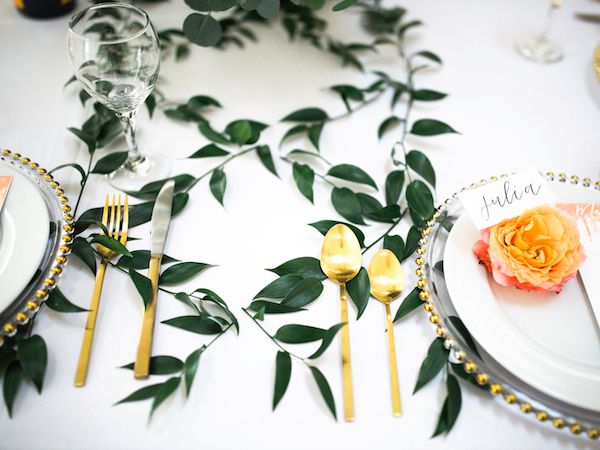 "For the "reception" our bride changed into a form fitting gown that felt Art Deco with its layers of sequins by Modern Trousseau."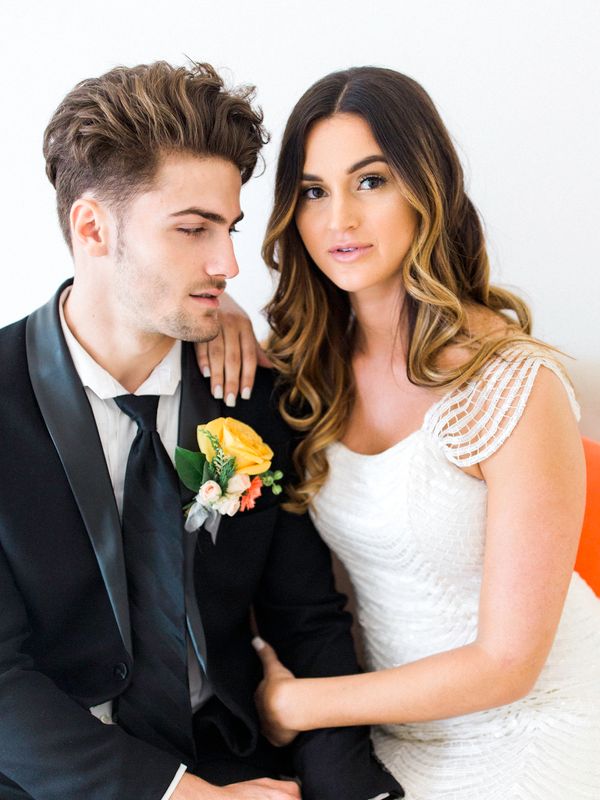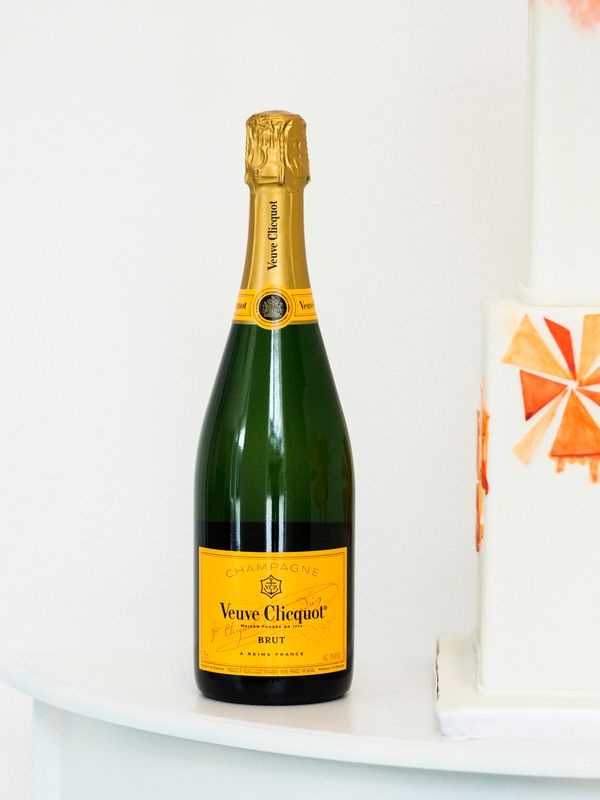 "She wore strappy gold heels by Aldo throughout the shoot. Our bride wore her long dark hair down in loose curls, styled by Spoiled Beauties."
"In addition, Michele Perry Designs created menus (based off our design for the ceremony space- more on that later)."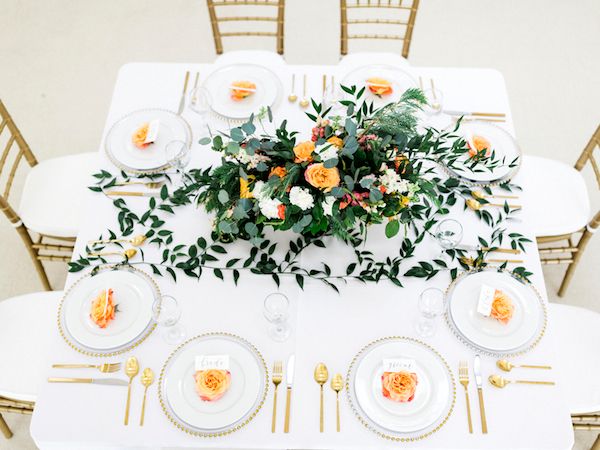 More from the team, "We love pastels just as much as anybody, but we really wanted couples to be able to see that bold colors are also back in a big way… as evidenced by this talented dream team of ours! We couldn't be happier with how everything came together! We truly had such an amazing vendor team on this day."
Whoa! We told you this shoot was a beauty! As you can see, this team took a bold yet minimalistic and modern art inspired approach. And the result? Inspiration that's simply off the charts! Care to pin the pretty with us?
Share This: