Get ready for your
daily dose of color
, m'dears! Because today's styled shoot is out of Mesa Arizona where the colors are vivid and the landscapes are lovely. With event planning and styling by
Adored Events
and floral design by
Chasing Bliss Design
, this shoot takes it to the next level! And lucky for us
Steph Wahlig Photography
was behind the lens to capture it all!
From
Adored Events
, "There's no hard and fast rule that says you can't mix things up a bit when selecting a style for your wedding. In fact, pairing things that shouldn't normally work well together in theory, somehow end up being the perfect match."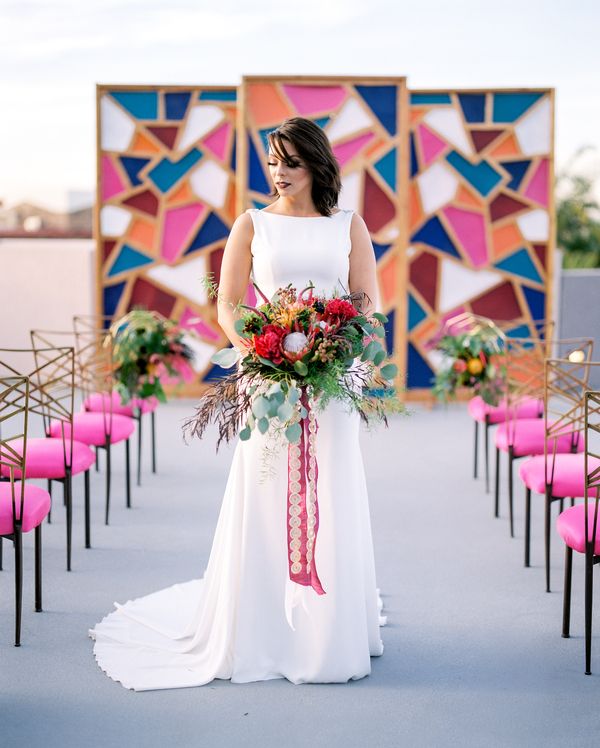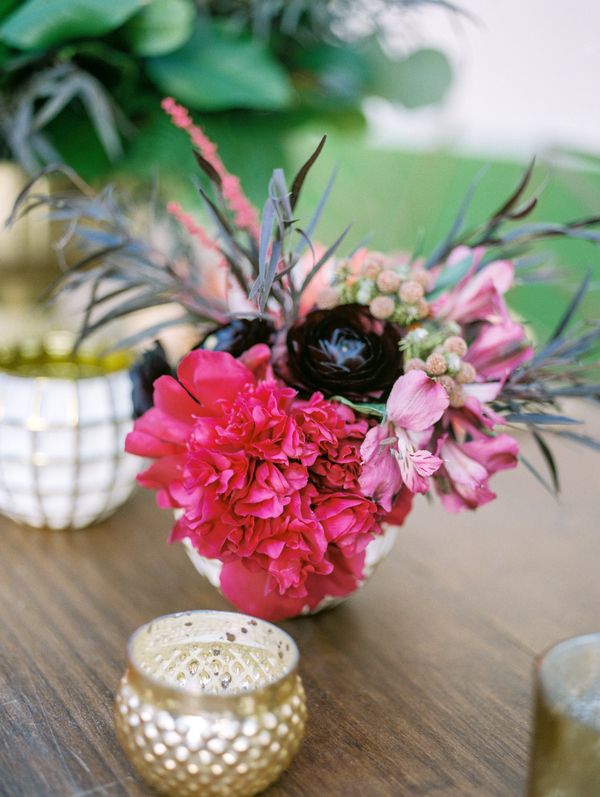 "Love is a lot like that too, isn't it?
Steph Wahlig Photography
captured this vibrant shoot that combines both modern and bohemian elements."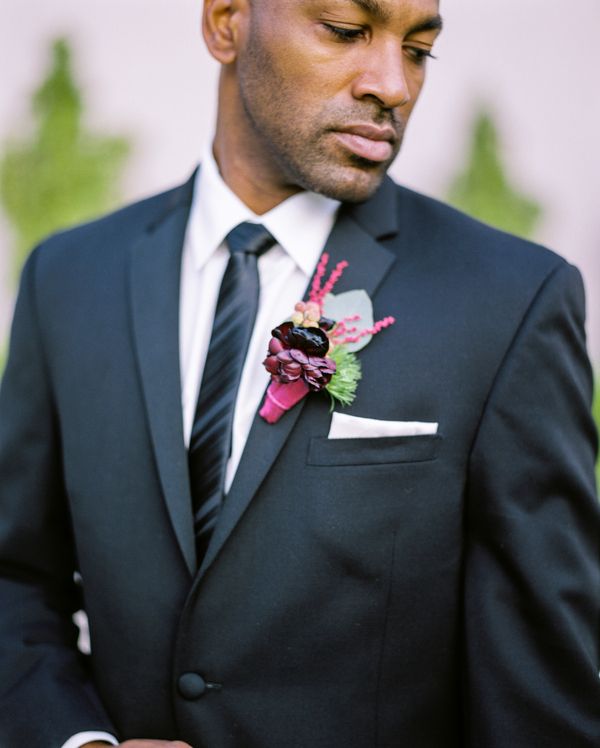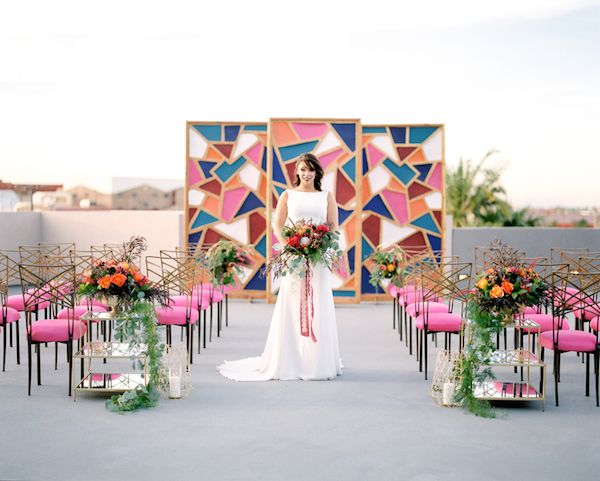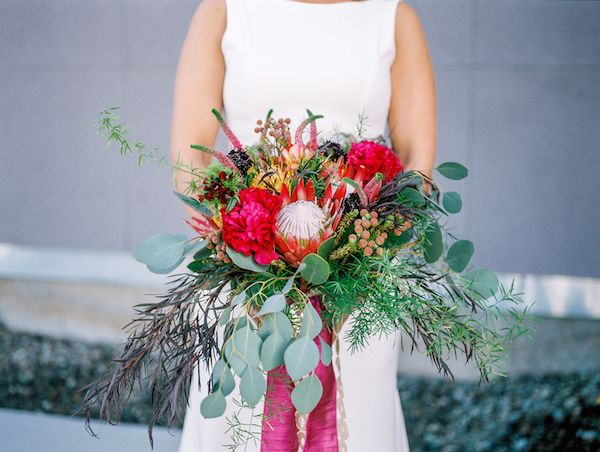 "We inspired by some of Pantone's Top Colors for Spring 2017 including Pink Yarrow, Flame, Niagara, and Blue Lapis..."
"...we used a blend of bright colors, metallic golds, and subtle geometric accents to add a modern and edgy twist to the boho chic trend."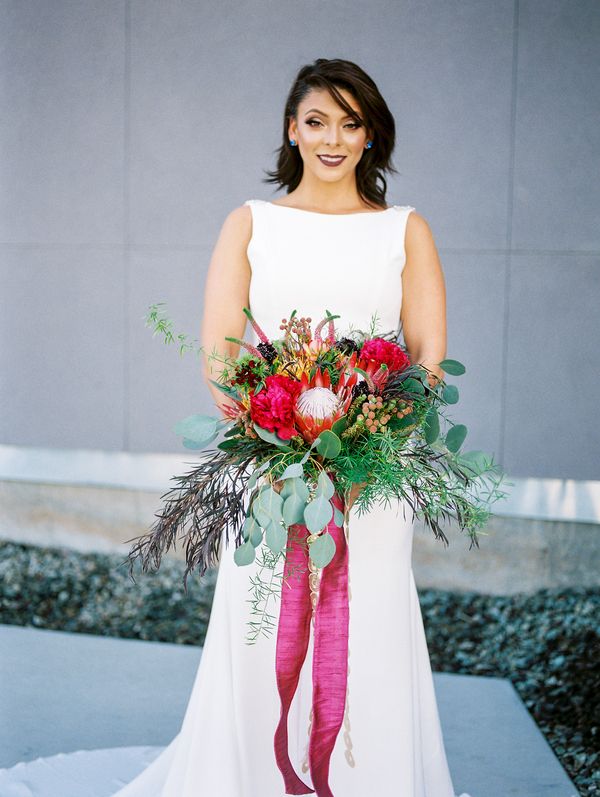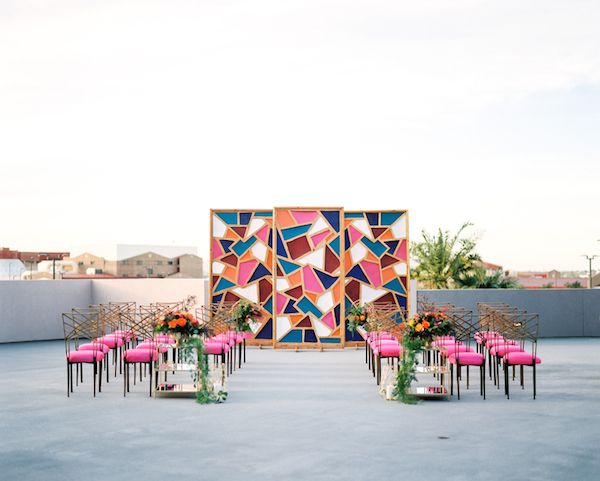 "Florals by
Chasing Bliss Design
really highlighted this marriage of the two distinct styles."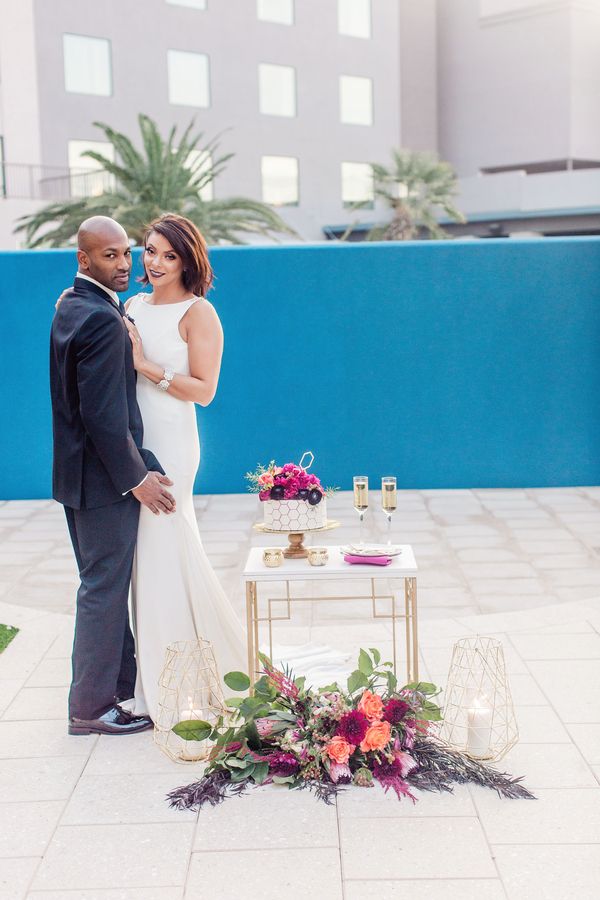 "For this shoot, I knew that I wanted to do something bold and colorful."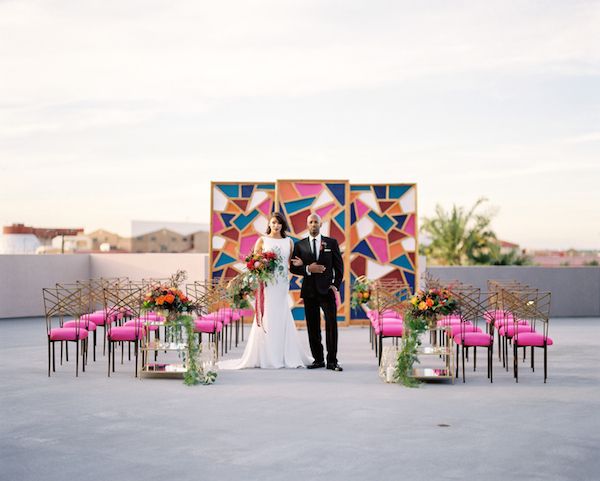 "The whole design process began with a show-stopping abstract art piece that was created to be the focal point for the ceremony space."
"Although the backdrop was a pretty labor-intensive DIY project, it was totally worth it"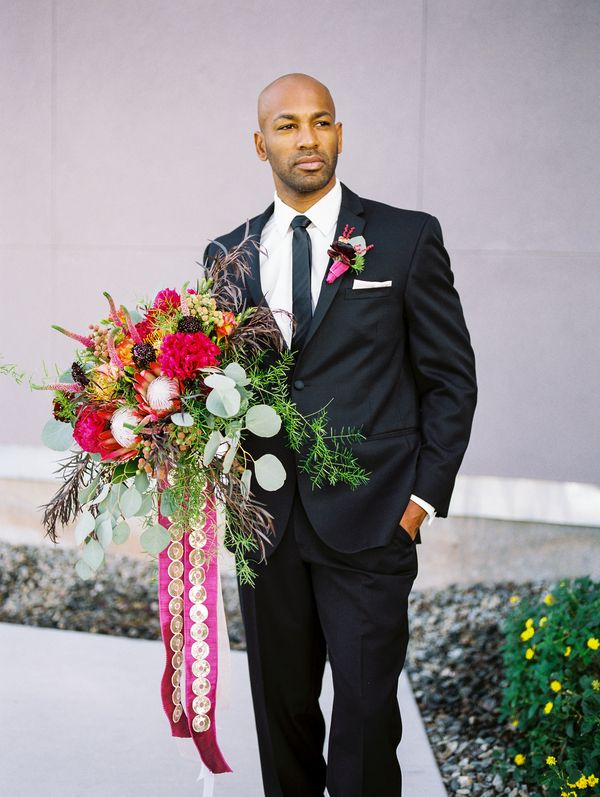 "I used unique custom dividers by Inspired Environments. The geometric shapes were individually traced and cut out using cardboard, spray painted, and then attached to the backs."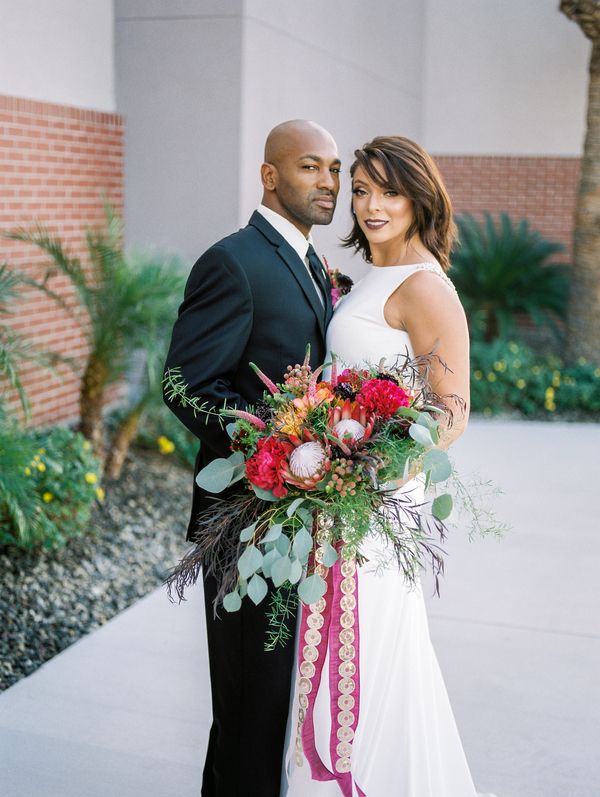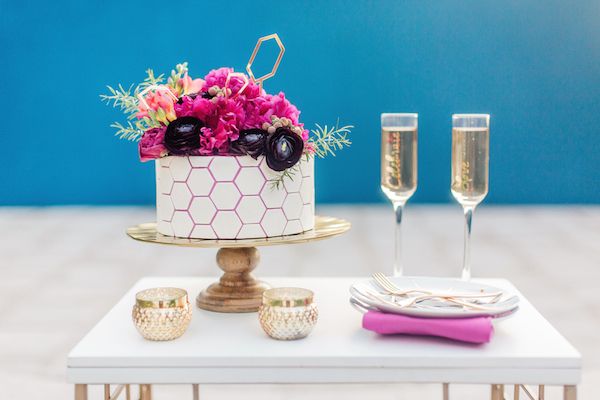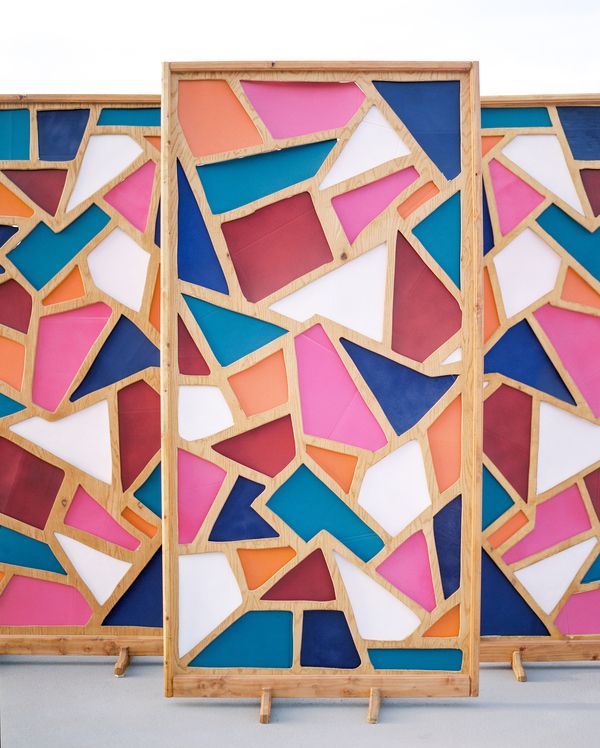 "In the end, it was well worth it because it made a huge impact! Once the backdrop was completed, I chose two other key pieces to bring everything together and make a real statement."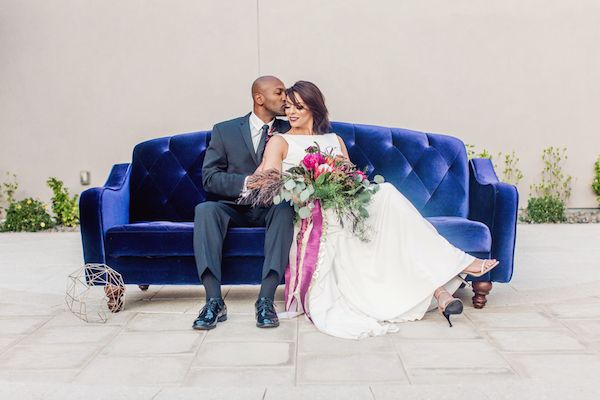 "The bright pink chameleon chairs from
Classic Party Rentals
and a gorgeous blue velvet couch from
Tremaine Ranch
."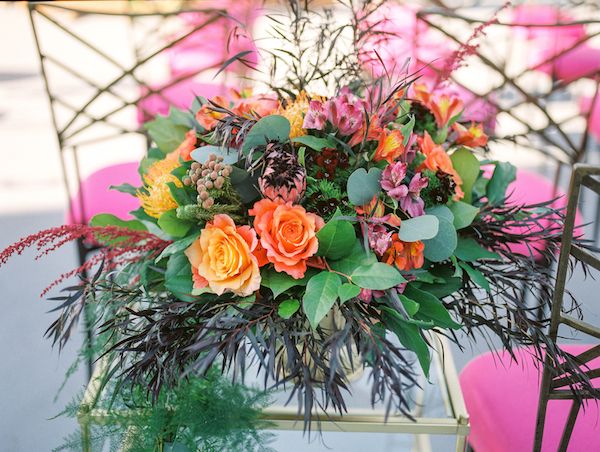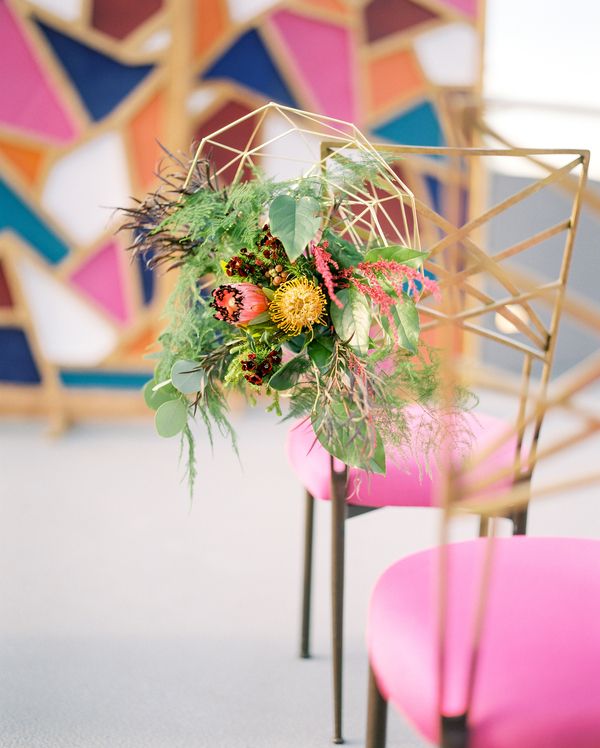 Gah! Just look at these blooms! We're loving the king protea!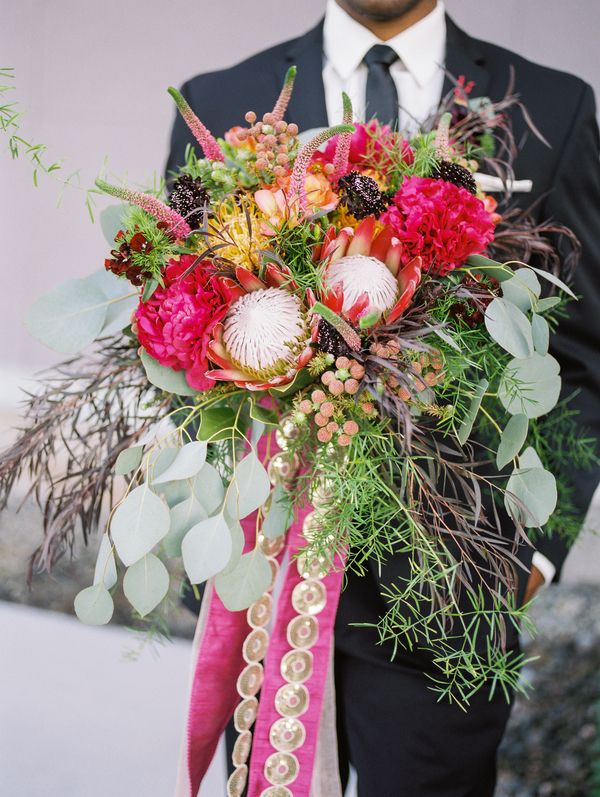 ...and how fabulous are these cascading bouquet ribbons?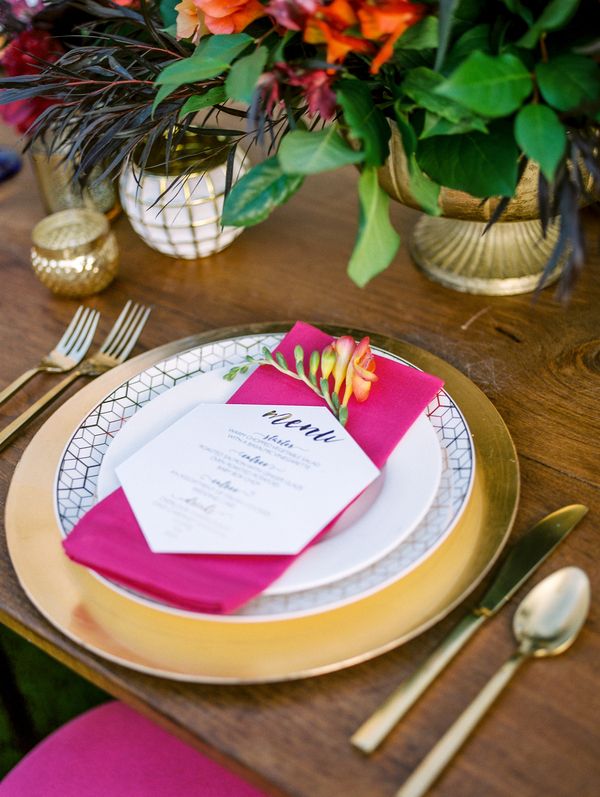 ... A hexagon shaped menu by

Foiled Merriments stood out against the fuchsia napkins. And gold flatware and a gold charger brought the entire look together.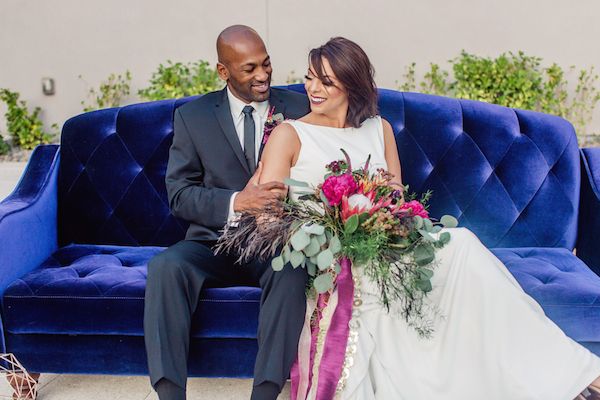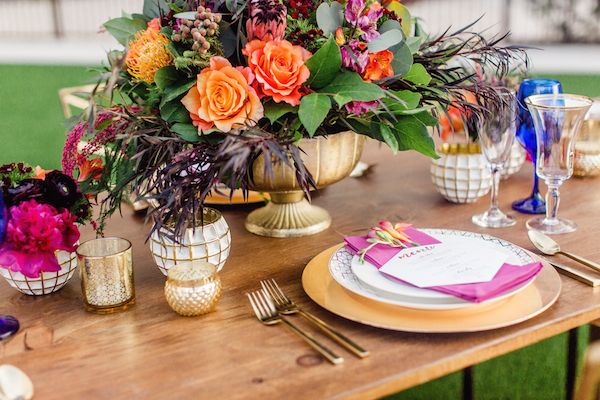 ...the hexagon inspired dinnerware was also a huge standout.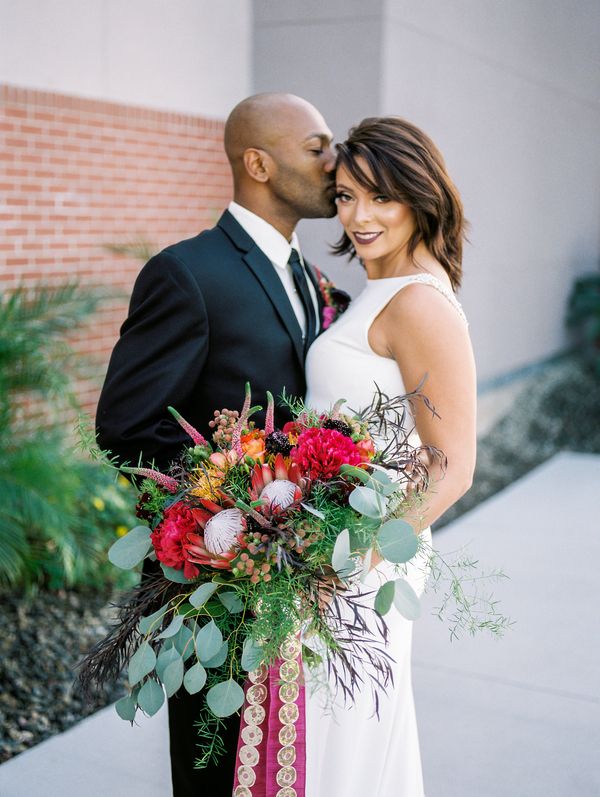 ...and what's not to love about a perfectly placed floral?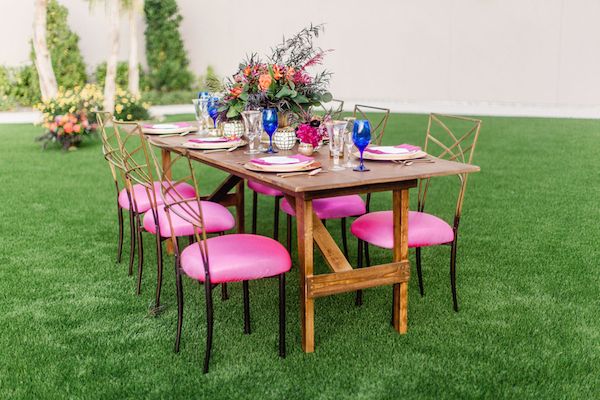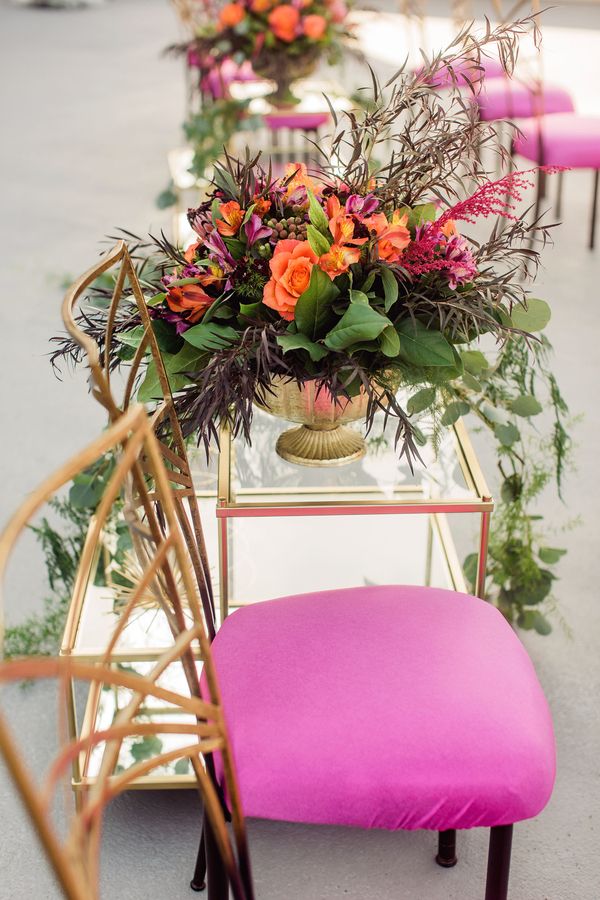 Oh, and we can we just take a second to appreciate everything about these modern chairs?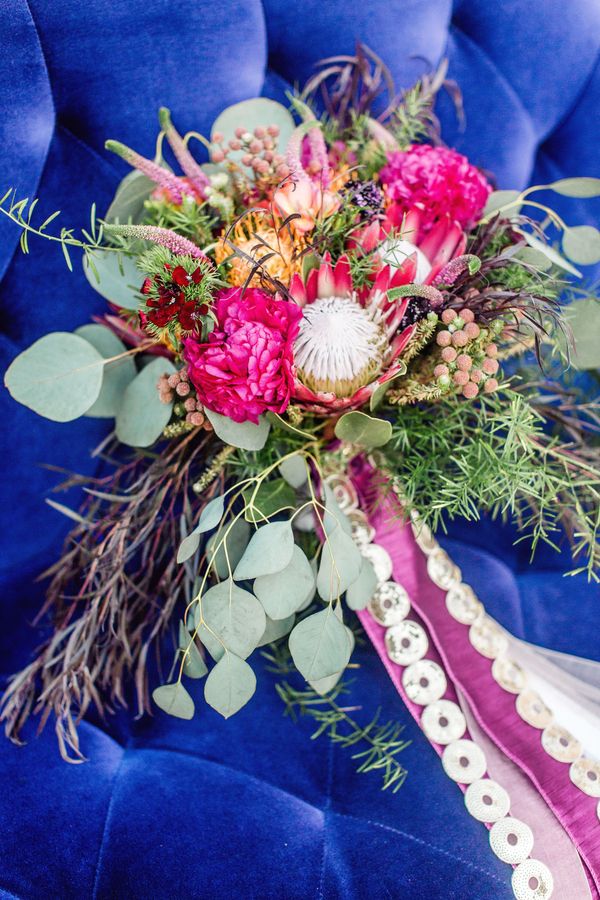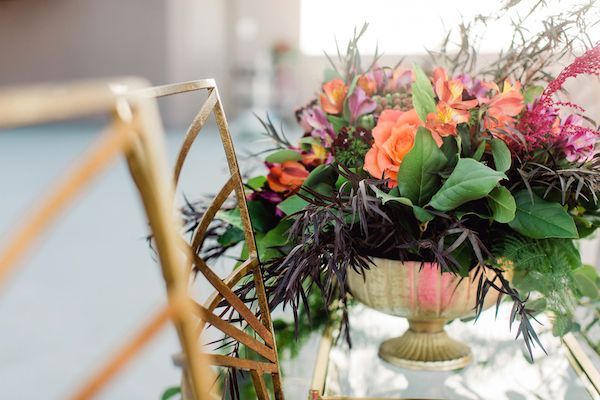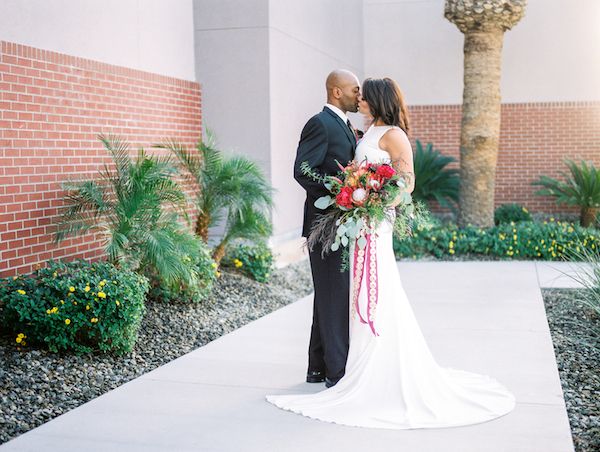 Oh, and how precious is this honeycomb-inspired cake by Piece of Cake Desserts Bakery?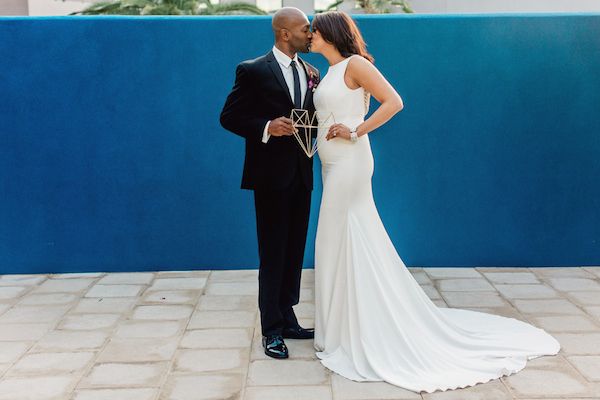 Hair was styled pretty by Cassidy Applelocks. And we're loving the gorgeous makeup application by Bianca M. Koonce Keenan King!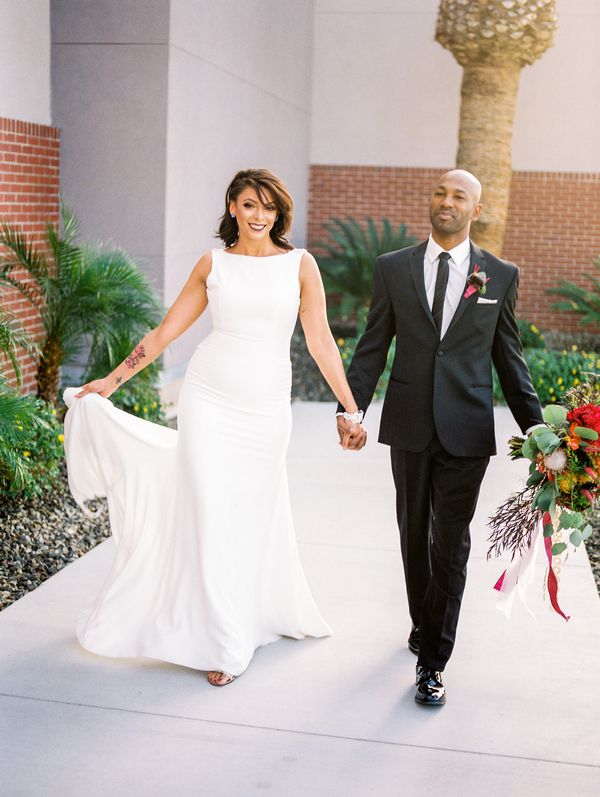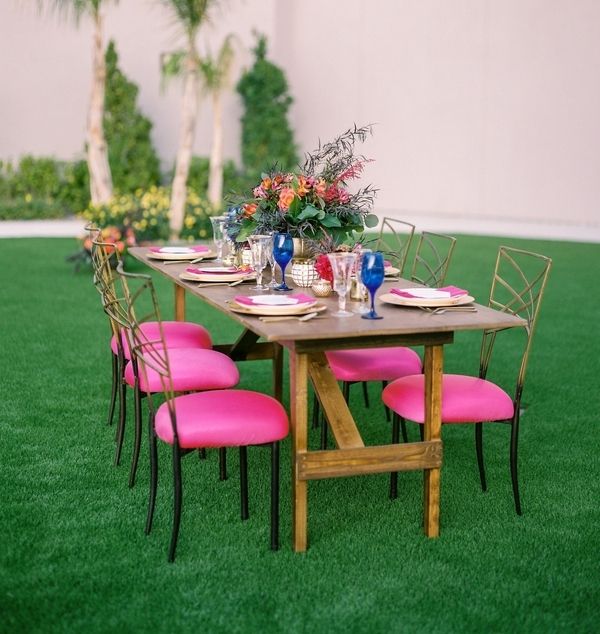 Seriously, you guys? We hope you pinned your heart out with this one! Because we know we sure did! So many colorful and unique details.
And that ceremony backdrop was a total showstopper! Wow! Huge hugs and high fives to this talented team of wedding pros! It's safe to say that we're absolutely smitten!
Share This: