From
Jubilee Events
, "Taylor and Mike… they're the type of people you want to just hug and squeeze because they make you laugh and smile so hard your cheeks hurt."
"This couple's infectious grins and sweet personalities, so eminent in their love for one another. Their perfect laughs that warmed your heart, even if you didn't know why you were laughing yet you couldn't help but join in."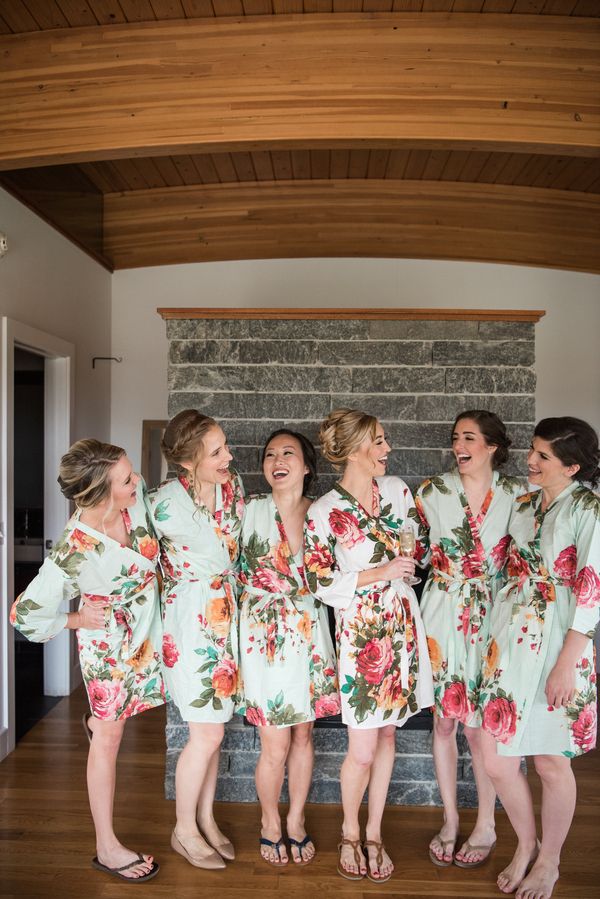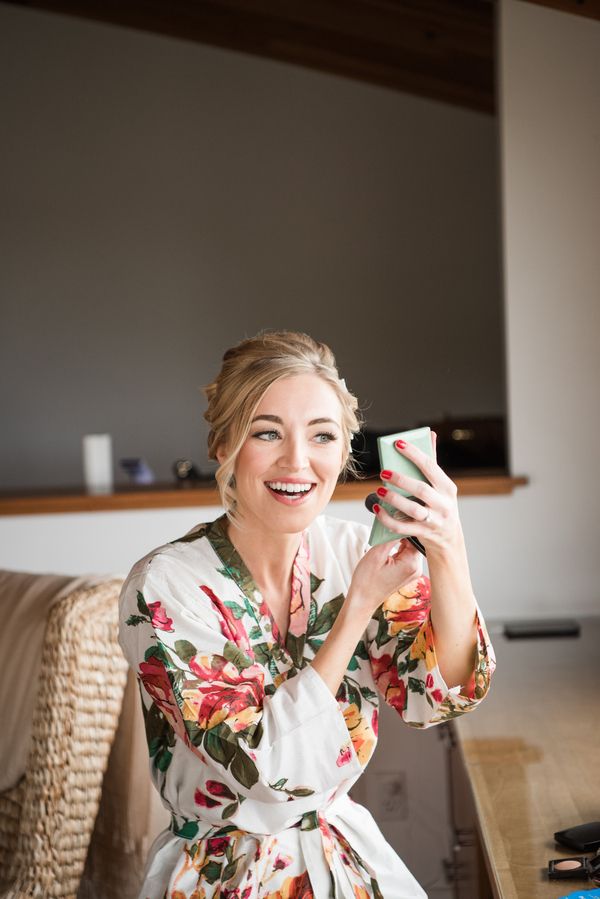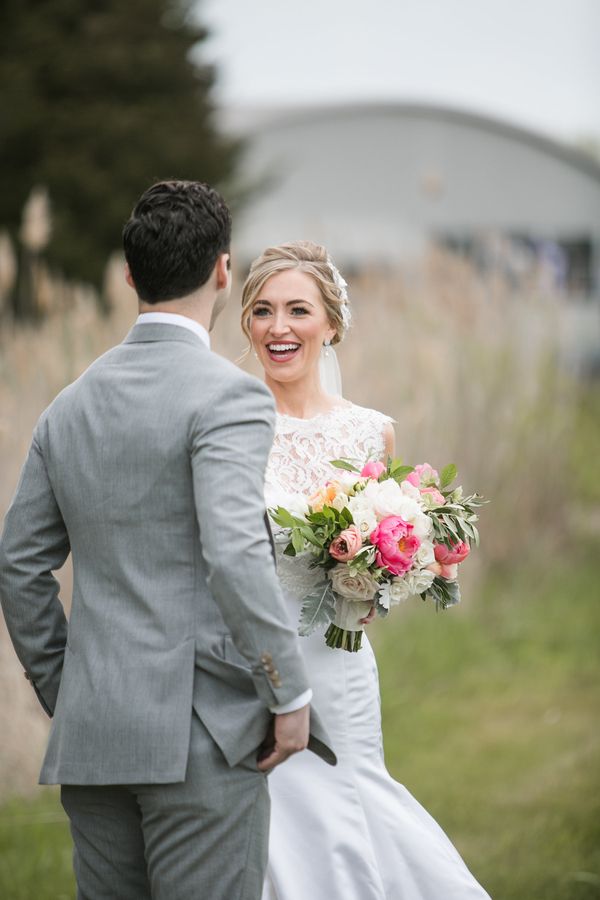 "The undying support and compassion for one another – always a gleam in their eye as they reached a milestone of planning."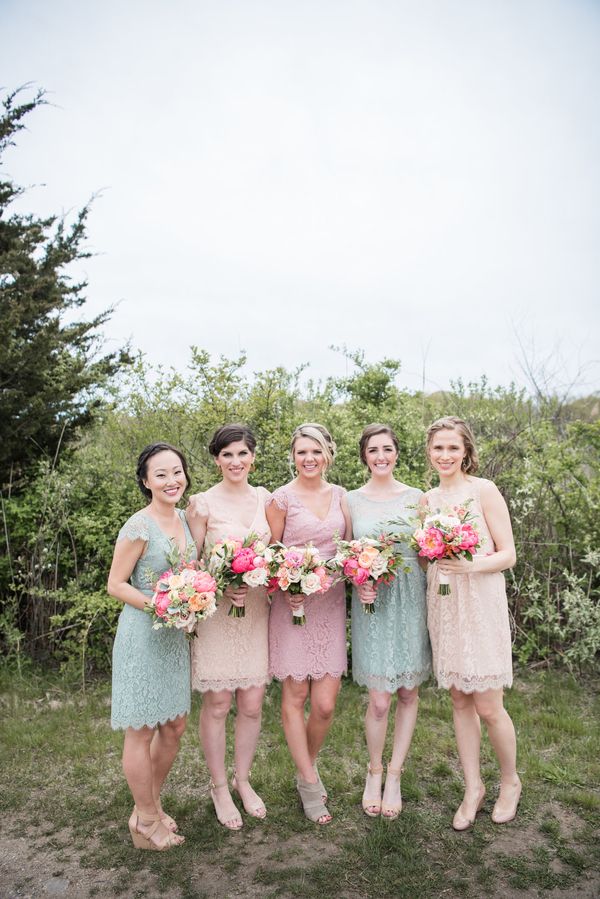 "Their family and friends were just the same! I swear we all left this wedding feeling like we gained about 150 new friends."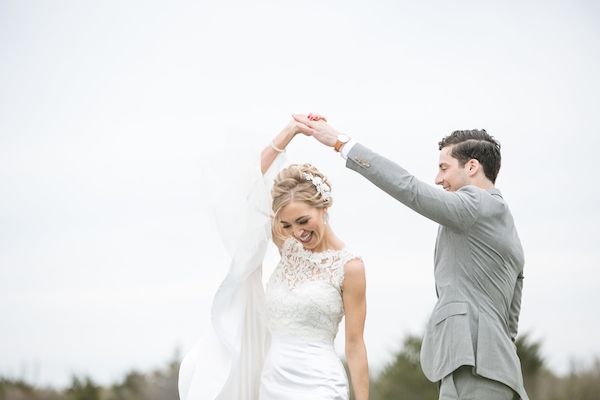 "We were surrounded by immeasurable love and celebration, the kind that makes you walk away saying, "Now that was a helluva day!"
"Taylor was like a planning and design soul sister. She knew what she wanted and we collaborated to bring to life her story and ideas."
"Of course, we had the best crew and the most fun time planning their day!"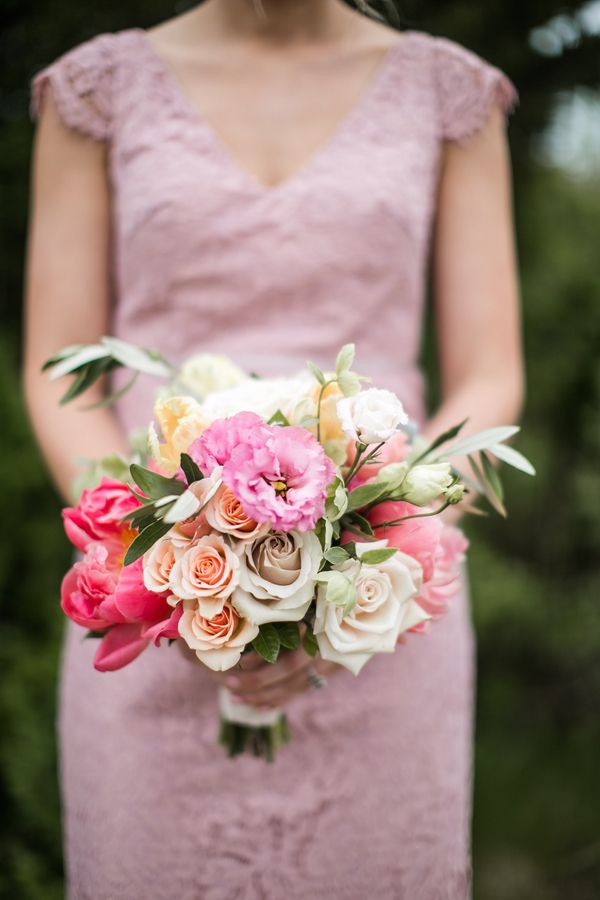 "From the homemade limoncello (which was every bit as fantastic as it sounds)..."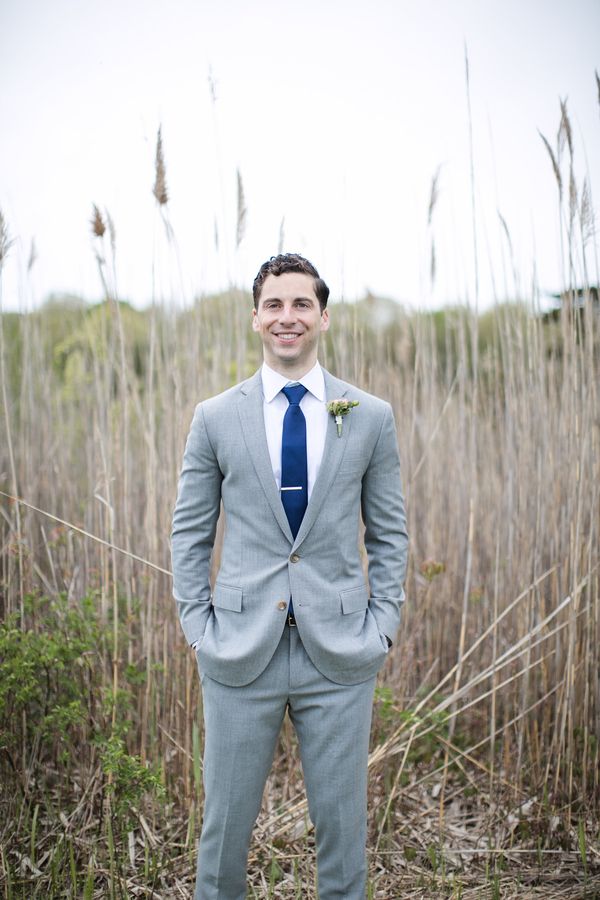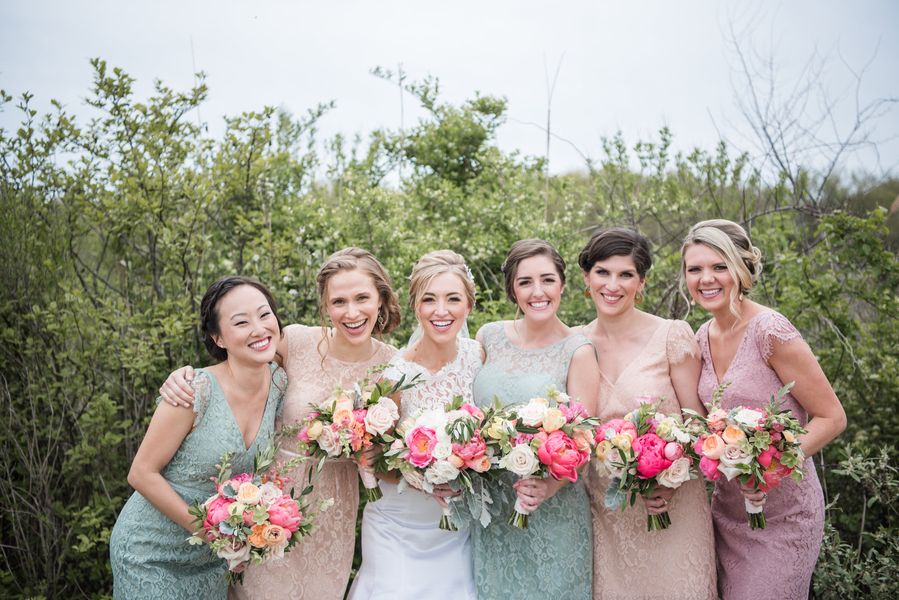 "...right down to the florals from Hana Floral Design as well as from Taylor's incredibly talented cousin Natalie from Hello Darling..."
"...no area went overlooked and there was so much pretty around every corner. Every guest was ooh-ing and aah-ing until the lights were turned off!"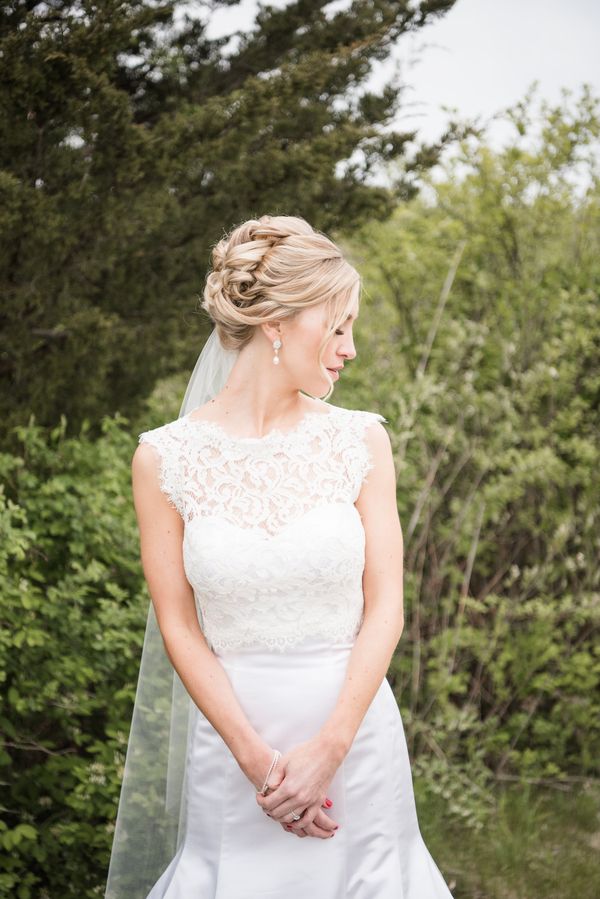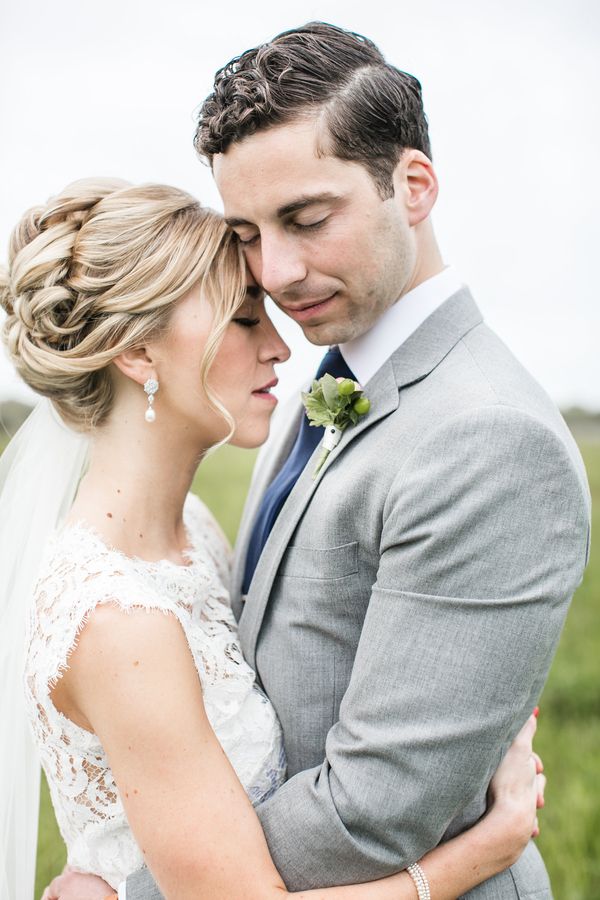 "It was picture perfect in every way, outstandingly captured by our dream team duo from
Ali and Julie
– just tell us how happy your eyes are after looking through."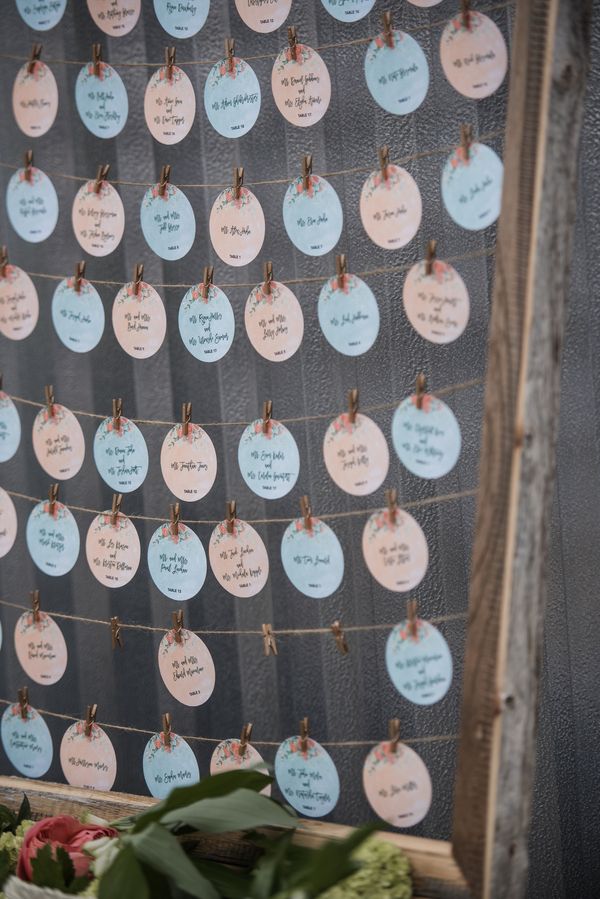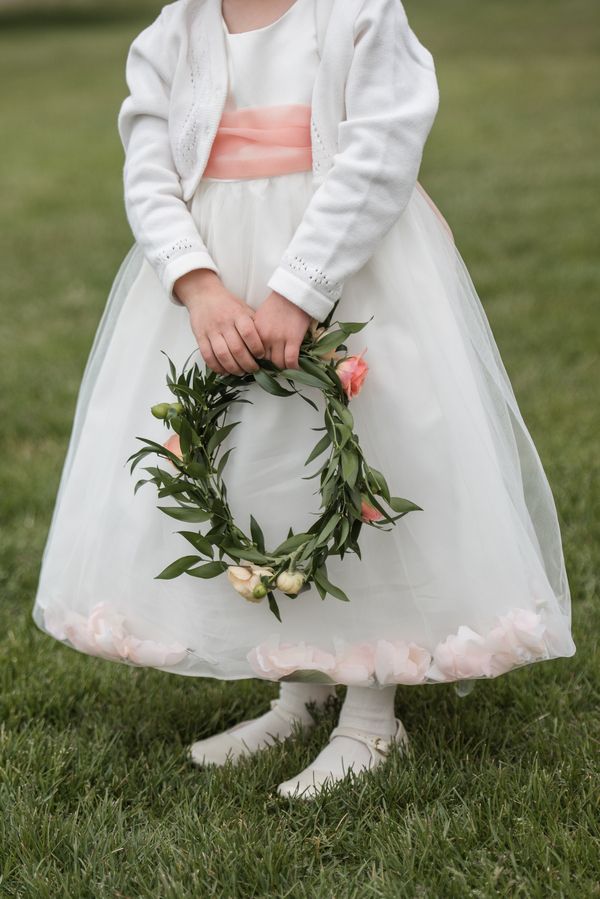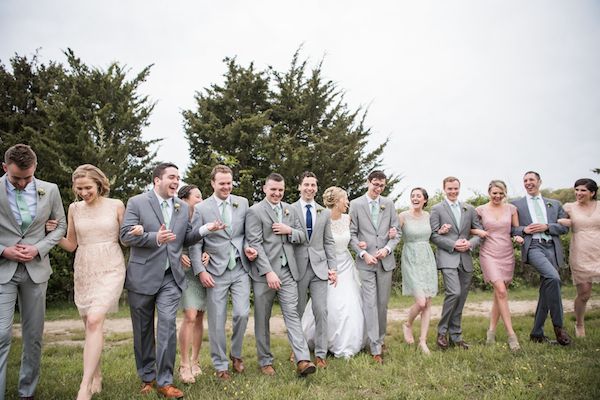 "When I think of love, beauty, and celebration, this is the day I think of. Taylor and Mike, we wish you two nothing but all of the magic you shared with us at your wedding!"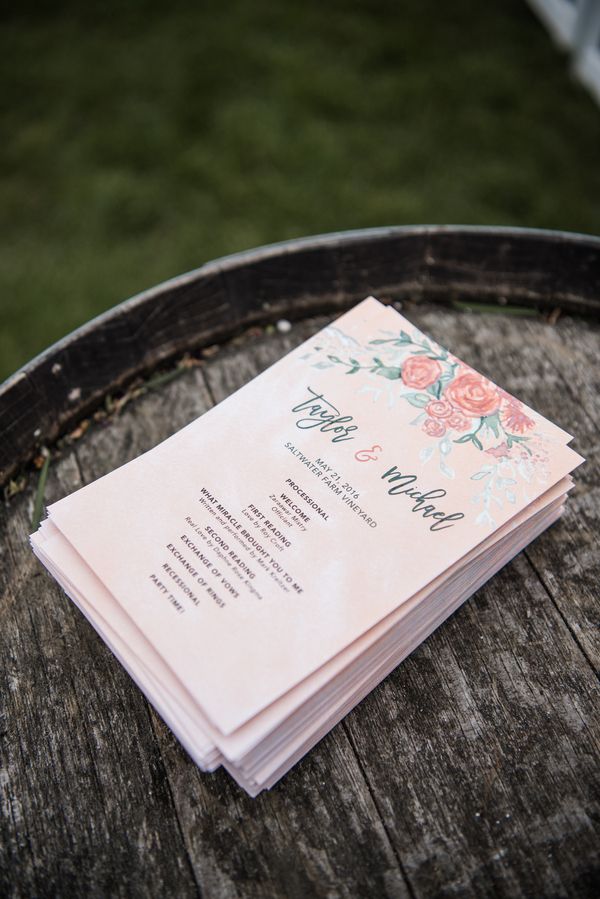 Stationery designed by We're Into It really helped to tie together the entire look.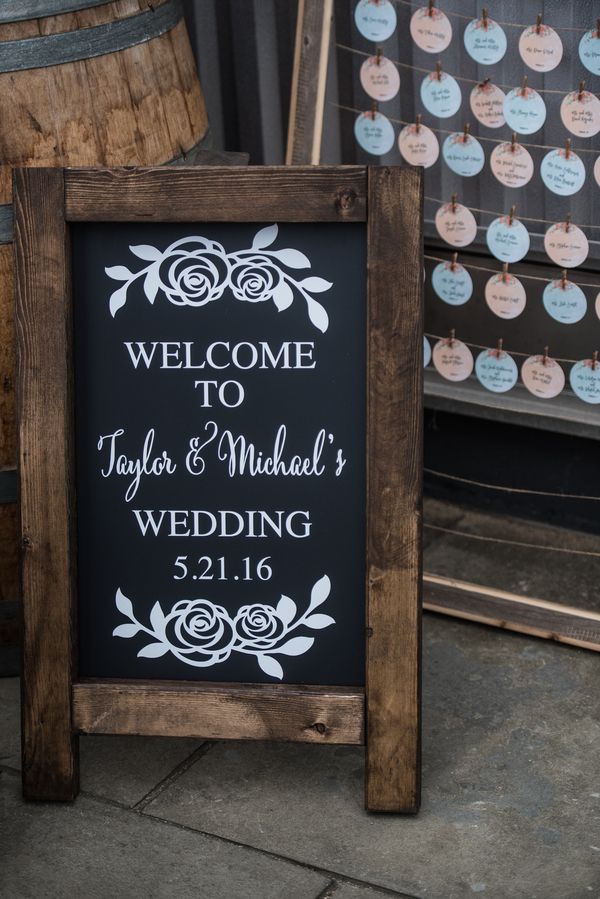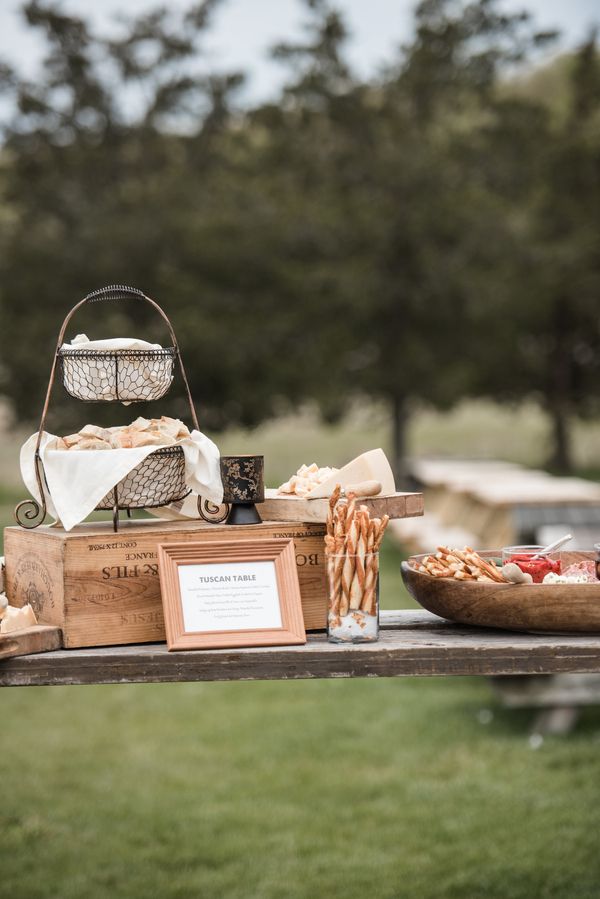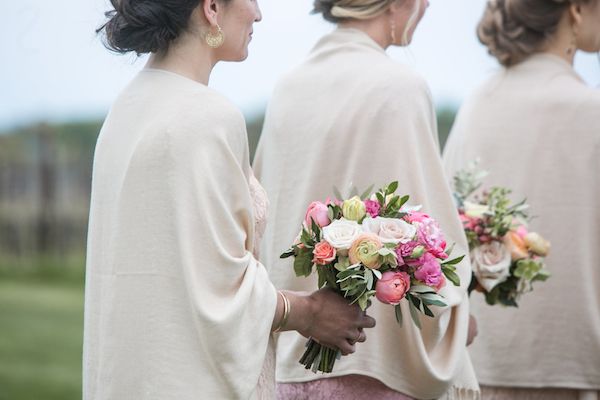 And how stunning was the Saltwater Farm Vineyard?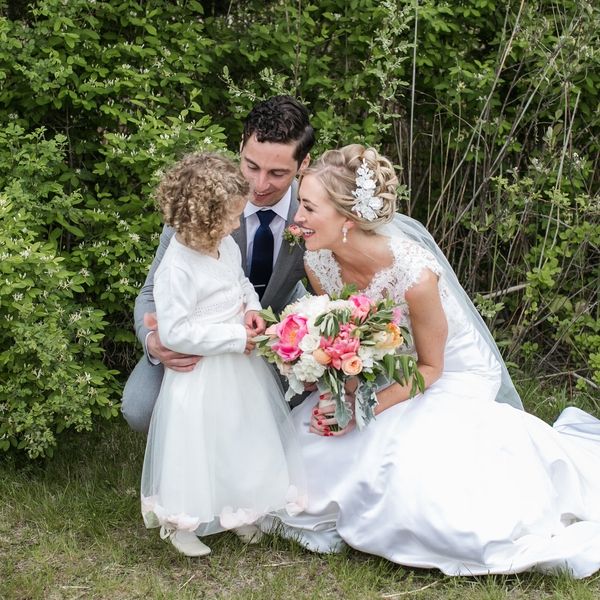 ... we're loving these coral charm peonies! And how exquisite is this bridal headpiece?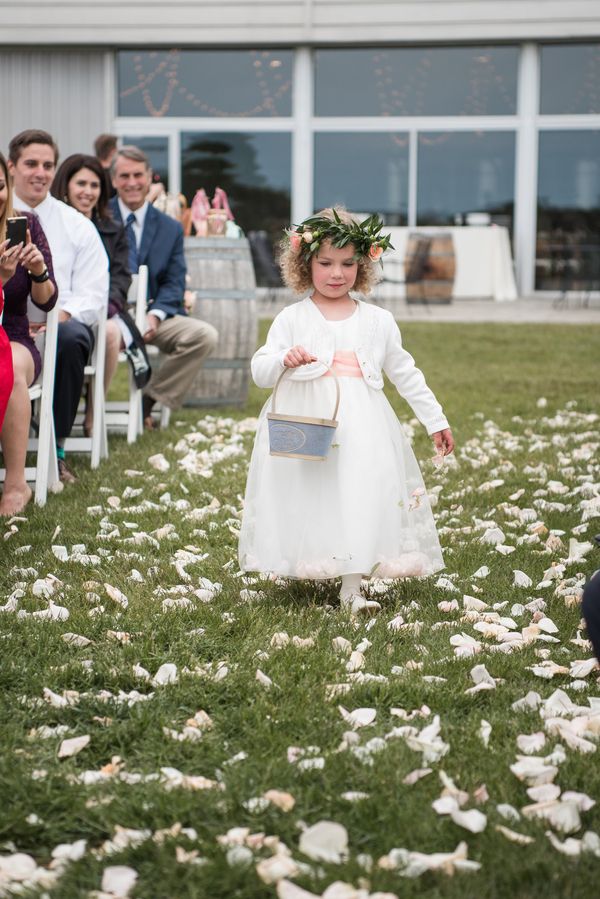 From the bride, "Mike and I met as summer associates at a law firm in Manhattan in 2013. We became great friends over the summer but tried to keep it professional!"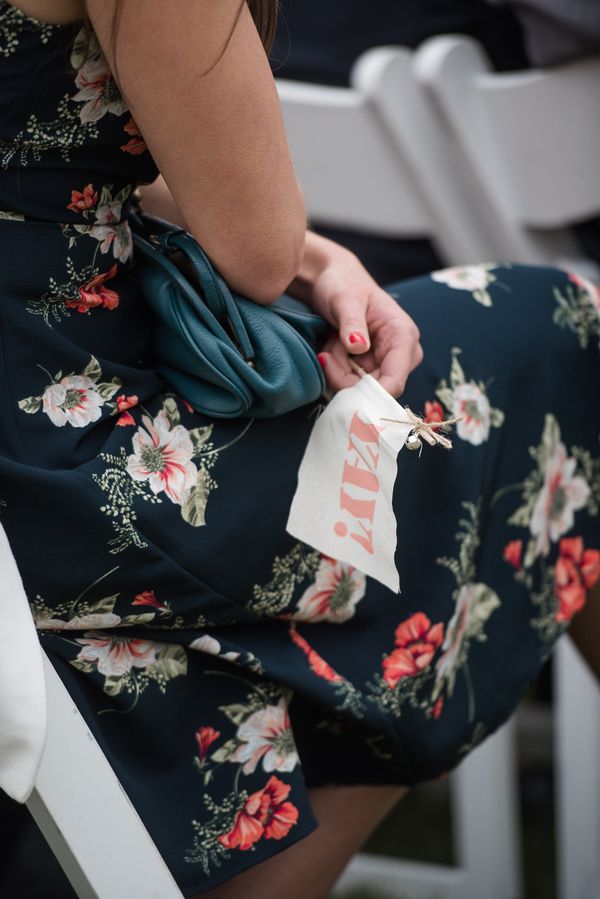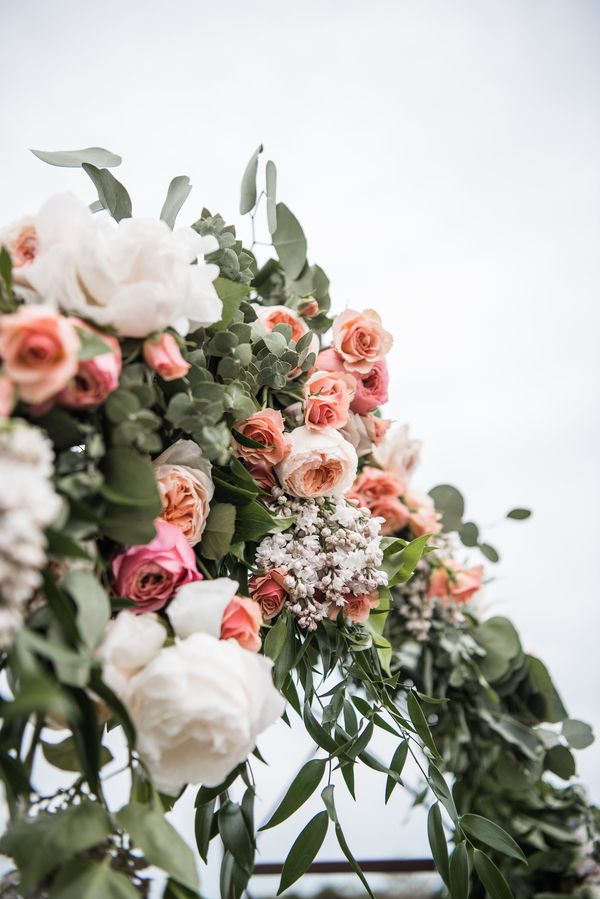 "We started dating after our internship ended and we returned to our final year of law school (Mike at NYU and me at Fordham)."
"By the time we started working at the firmfull-timee the following fall, the secret was out! We knew we wanted to get married and got engaged a few months later. Mike proposed in Nashville, TN."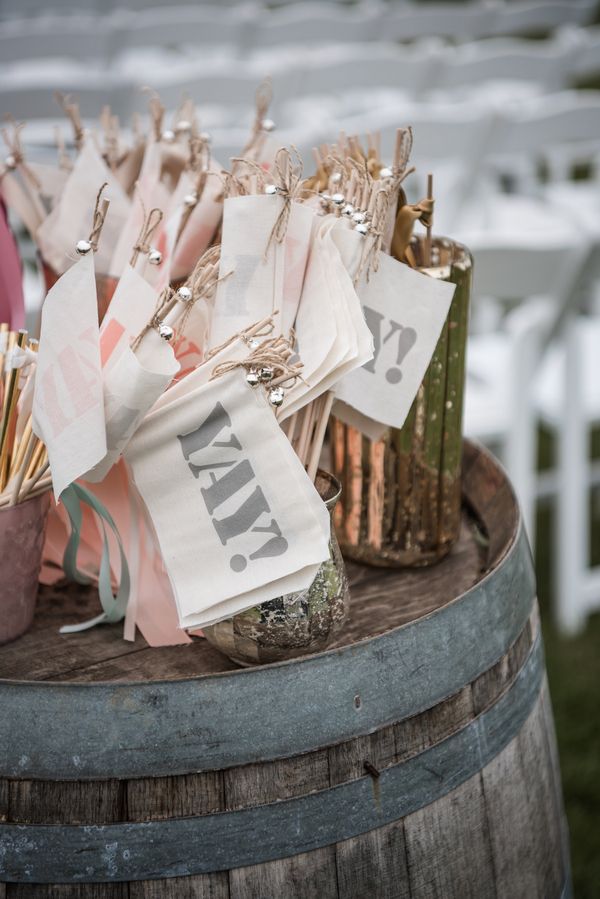 "We decided to take a trip there because we heard it was a fun city, but I had no idea it would forever hold such a special memory!"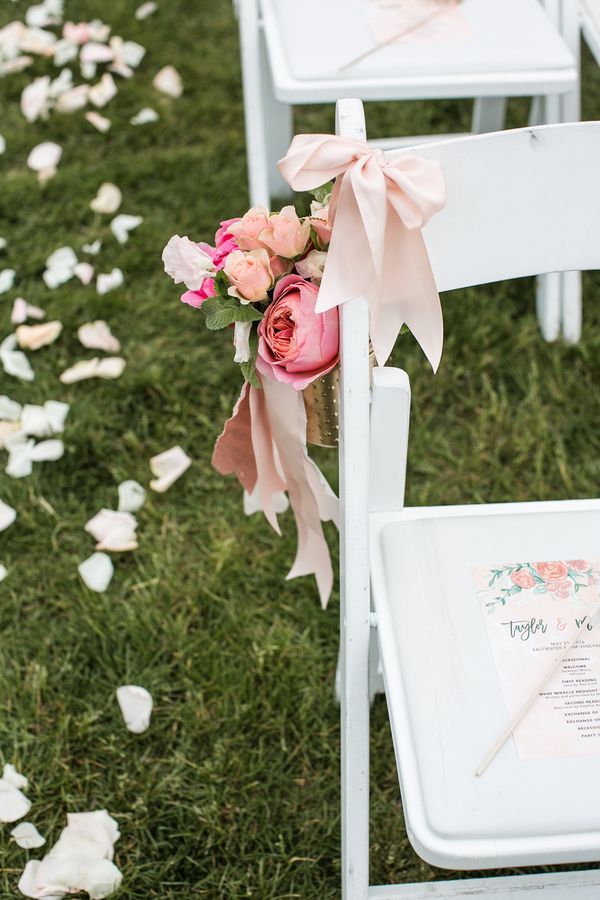 "We spent Saturday eating, walking around, and tasting local beers before heading to Broadway to hear some live music."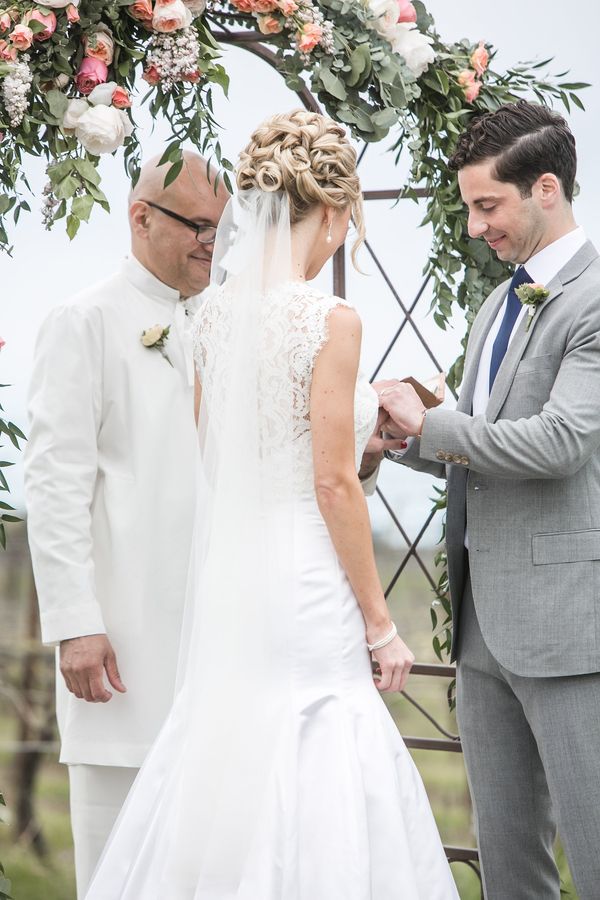 "Little did I know, Mike had been carrying the ring around in his pocket all day long waiting for the perfect place to propose."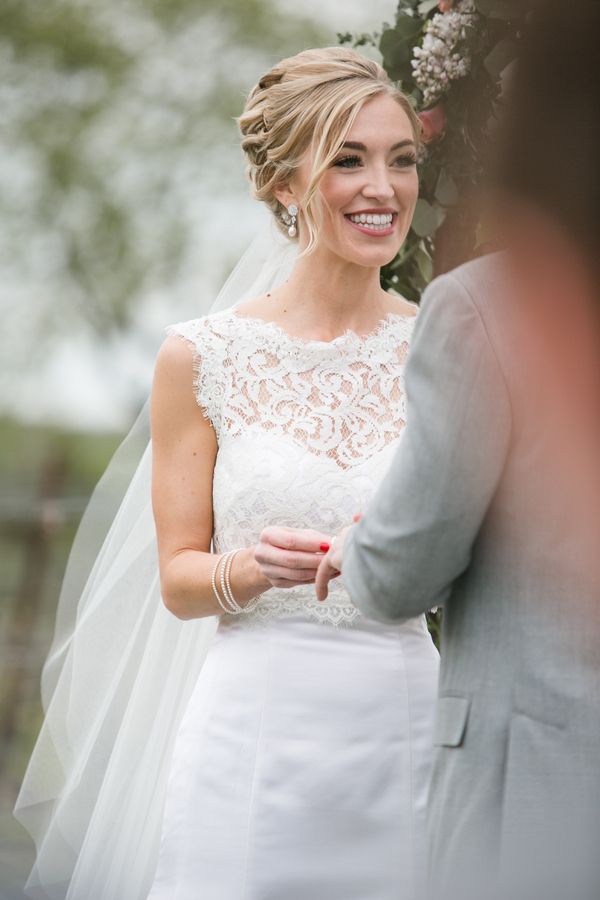 "We stopped in to hear some music at a bar and started talking about how much fun we always have together and how we hate spending time apart, and Mike said, "Well, on that note..." and got down on one knee."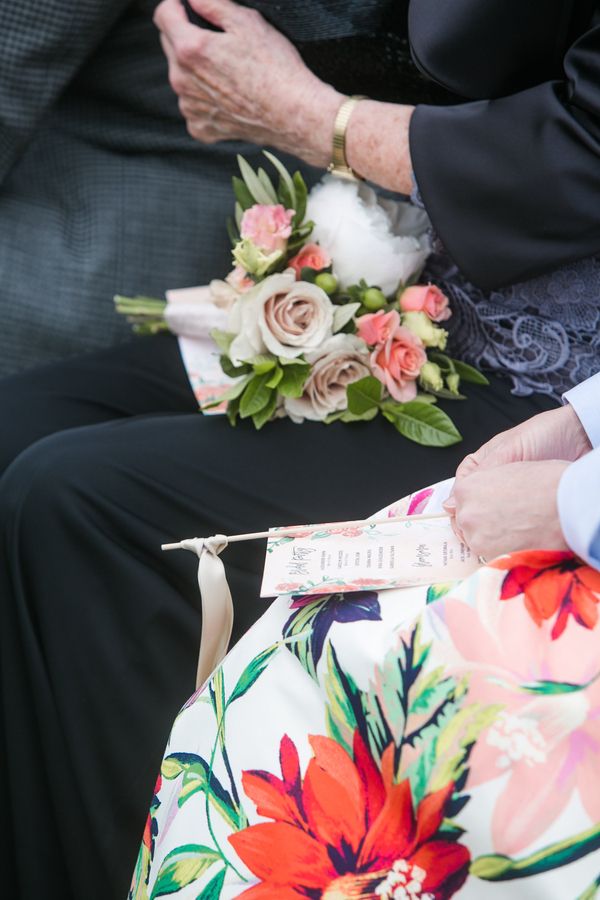 "We were drinking beers and eating wings. It might not sound that romantic, but to me it was because it reflected who we are as a couple--we love to relax, be together, and have fun."
"Wedding planning was great thanks to Diana (my cousin), Natalie Walsh, who helped with design and did the personal flowers, Yumiko at Hana Floral Design

and our photographers
Ali + Julie
."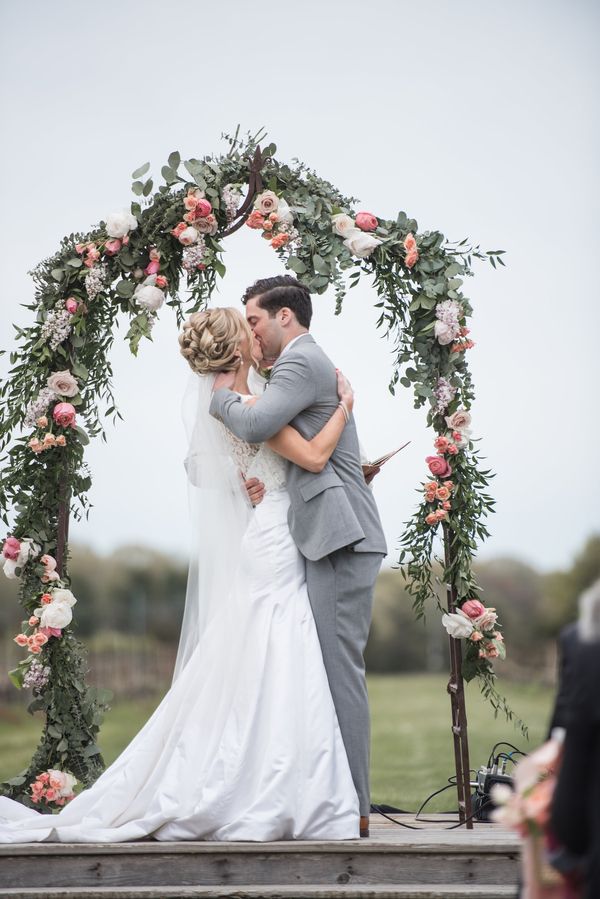 "They're such inspiring, creative, kind women and I had a blast planning and still miss it. Our wedding day was hands down the best day of my life."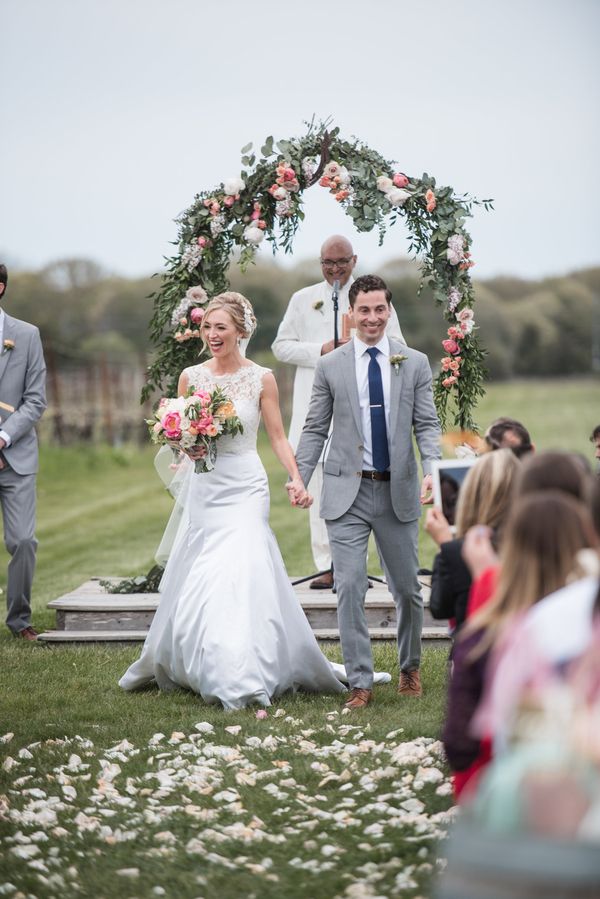 "It was a day overflowing with love. We wrote our own vows, and I will never forget

standing

in front of our friends and family sharing our love with each other."
"Another thing that made our wedding really special was the involvement of our close friends and family."
"My uncle officiated the ceremony, my cousin performed an original song, my cousin Natalie painted watercolor flowers for our invitations and made the amazing bouquets..."
"...and our close friend Natasha Taylor from the 'We're Into It,' made our paper goods, and my friends helped me hand-make small details like ribbon wands, table numbers, and signs."
"It was truly a team effort and I really felt the love that day."
Catering by Gourmet Galley was absolutely perfect...
..and lighting by Ryan Designs seriously helped set the mood for romance. Linens by La Tavola Linen and rentals by Rentals Unlimited also helped complete the look.
Hair and makeup was flawless thanks to Simply Gorgeous by Erin and how dreamy was the bride's wedding dress + lace topper from BHLDN?
And these blooms? Swoon. From the
Hana Floral Design
, "we had suc ha blast walking through the wholesaler a year their big day, and I remember pointing out every single one of my favorite spring blooms."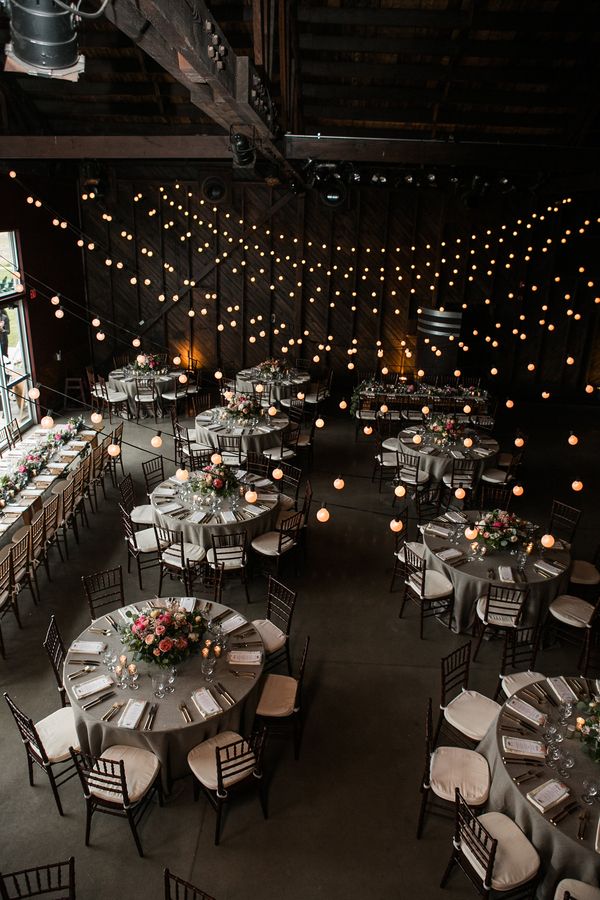 "Watching Taylor's face light up over all of them was a highlight for me. My goal was to give her every bit of beauty possible..."
"... and to reflect her cheerful personality with all of the flowers in their ceremony. I think we succeeded! She was the most beautiful and joyful bride in history! I know that's a BIG statement..."
"...but there's no doubt that's what every single person present felt as well, not to mention her adoring groom." Congrats to the newlyweds! Wishing you the very best! And to this talented team of wedding vendors? Huge hugs and high fives!
Photography: Ali + Julie // Planning + Coordination: Diana Chouinard of Jubilee Events // Ceremony + Reception Flowers: Hana Floral Design // Personal Flowers: Hello Darling // Stationery: Etsy – We're Into It // Watercolor: Natalie Walsh // Location: Saltwater Farm Vineyard // Catering: Gourmet Galley // Beauty: Simply Gorgeous by Erin // Musicians: Silver Arrow Band // Videography: Vividography // Ceremony Wands + Flags: Etsy // Dress + Lace Topper: Casa Blanca / BHLDN // Lighting: Ryan Designs // Rentals: La Tavola Linen, Rentals Unlimited
Share This: