This shoot was inspired by the white sandy beaches and pastel colored waters of Brittany, France, as well as the inverse idea of the iconic movie, An American in Paris (starring Leslie Caron & Gene Kelley).
From the team, "The organic coastal styling echoes the beautiful movement of the slow moving tide, the joy and love of good cheese, shared bread, and a smoldering romance."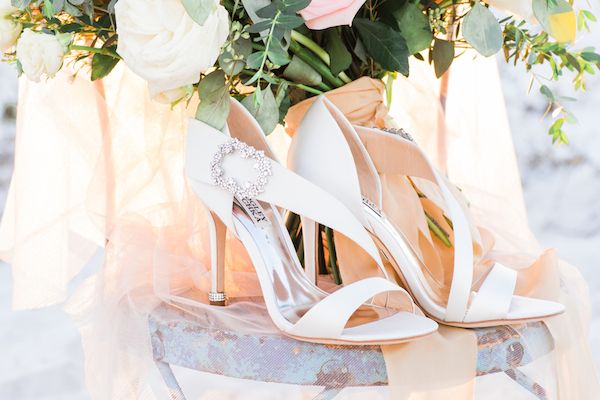 "The Emerald Isle of Florida which includes the Pensacola area contains remarkable similarities to coastal France... making it the perfect destination for an intimate French-American Wedding."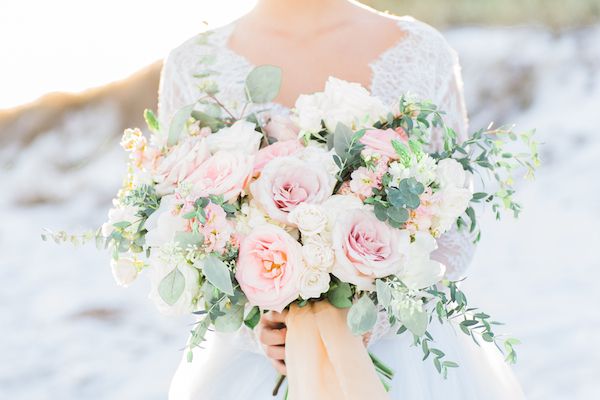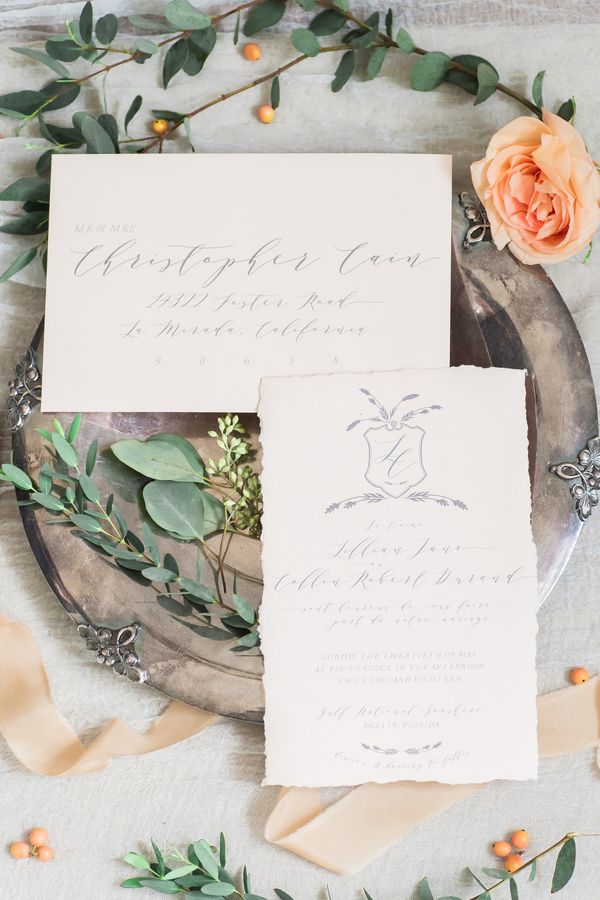 "Our signature elements were without a doubt our two piece gown by
Sweet Caroline Styles
, which seemed as though it sprang forth from the shoreline."
"The fresh organic floral stylings in unpolished silver vessels by
CeCe Designs LLC
paid homage to the evident joy and bliss of a wedding day."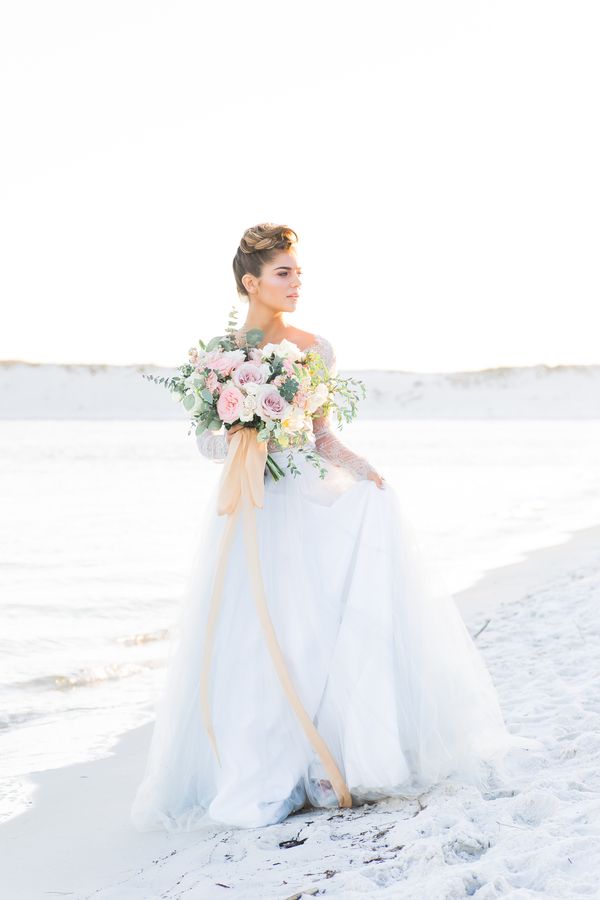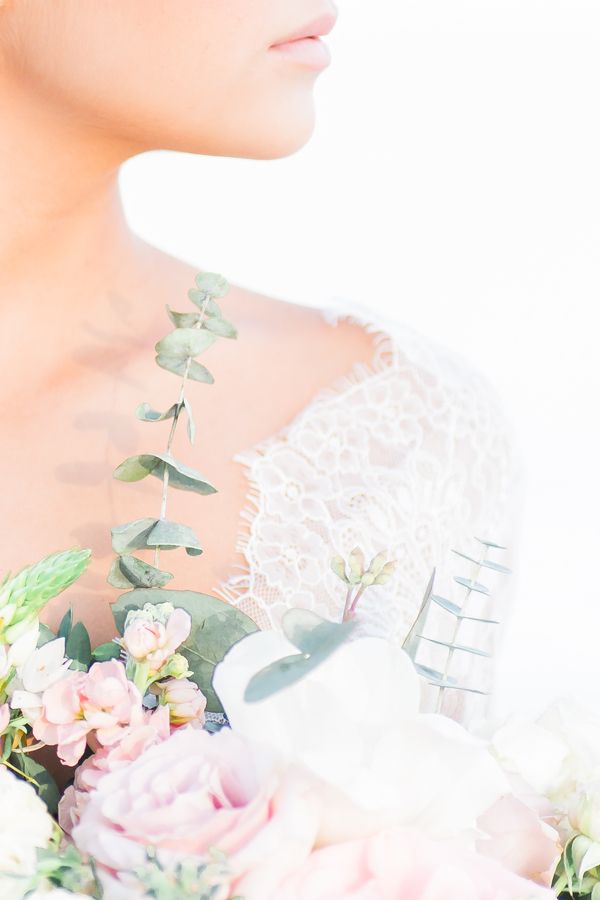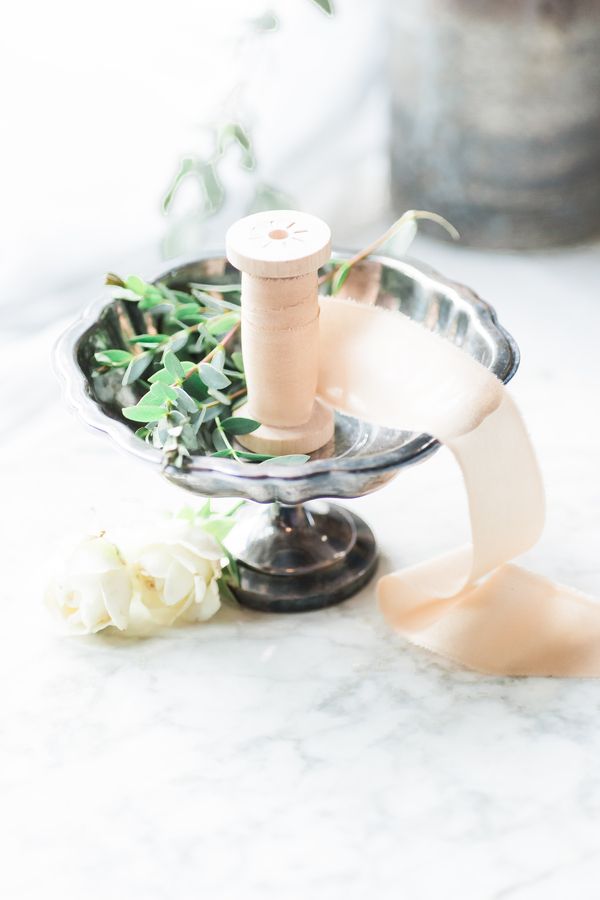 "Of course, we must also mention the decadent cheese plate, fresh boulangerie guest gift breads..."
"...plus our signature cocktail - the Elderflower Gin & Tonic, custom Vow Books, and our minimalist marble two-tiered silk ribbon draped cake."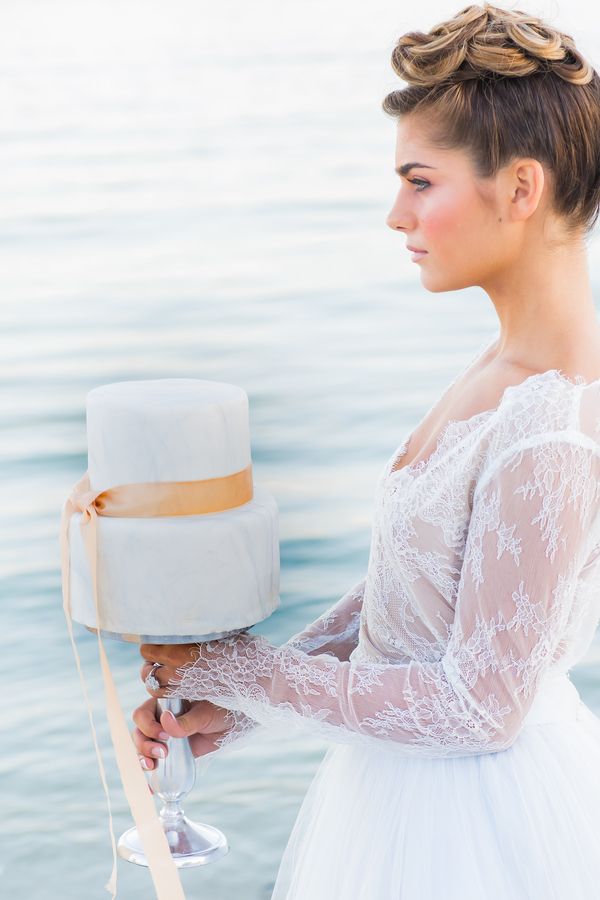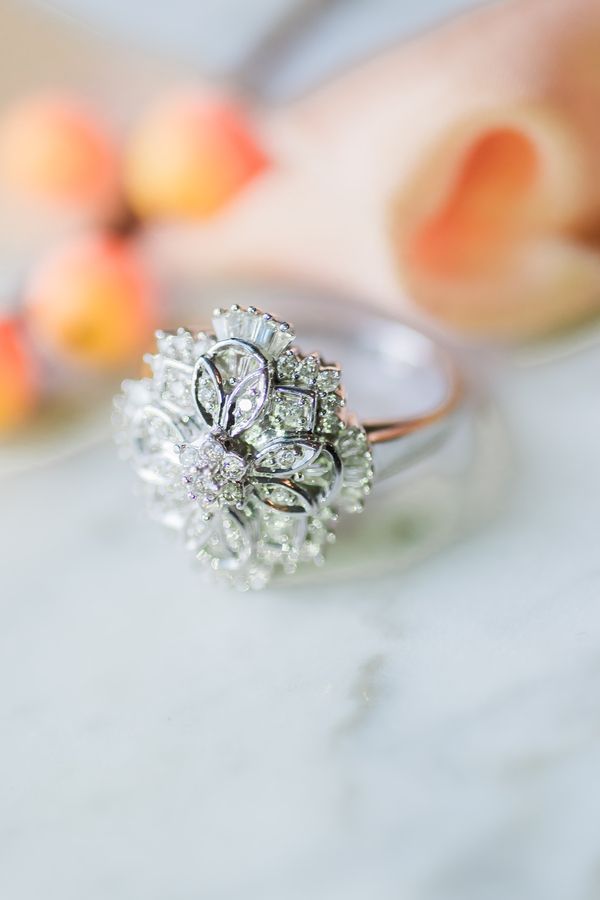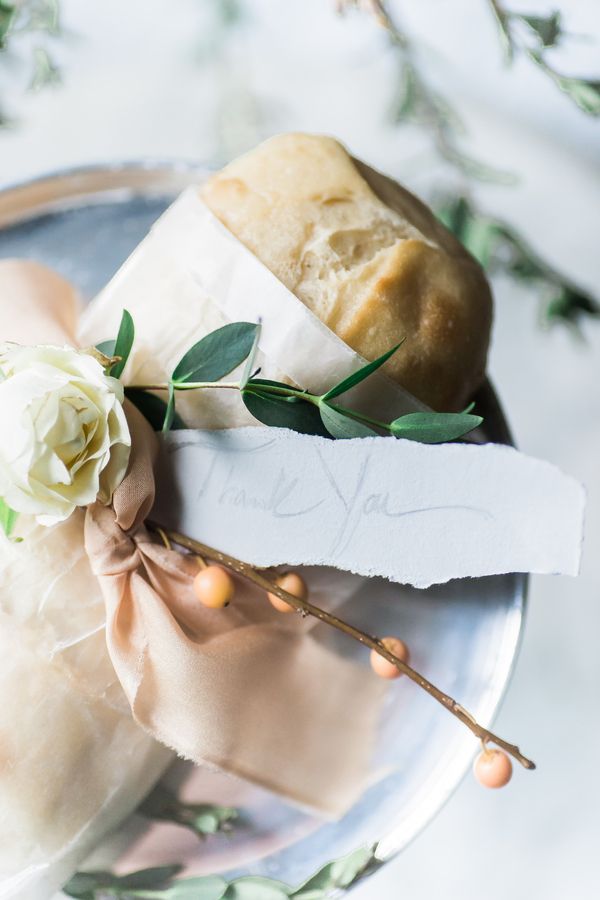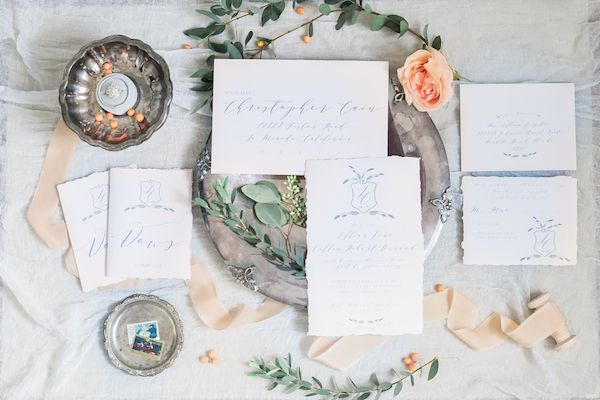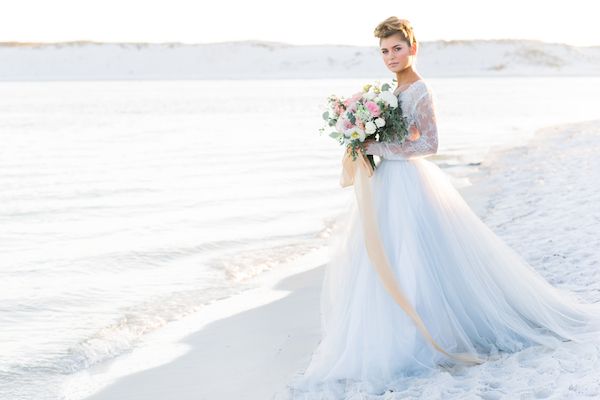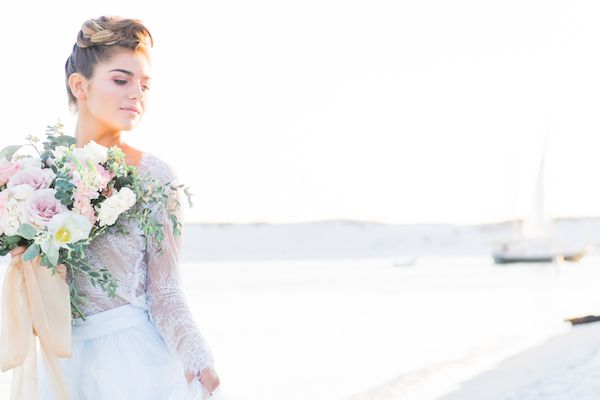 Invitations by Susan Wilson Designs really helped set the scene for romance.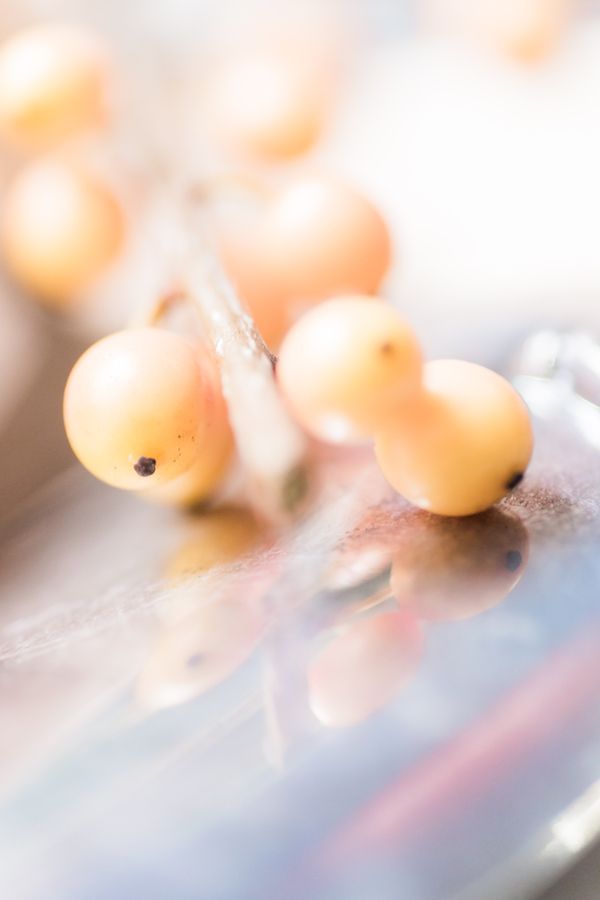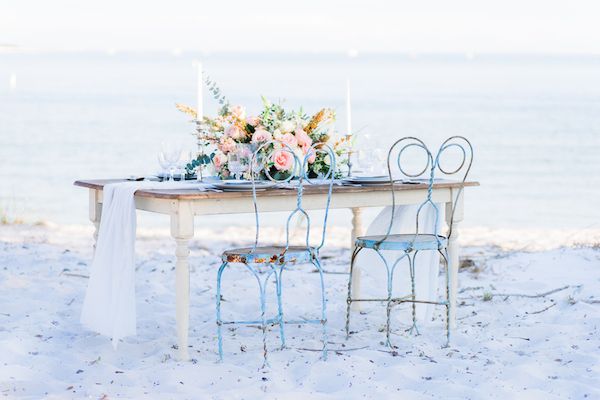 And these great rentals from Hemstitch Vintage Rentals? So much character!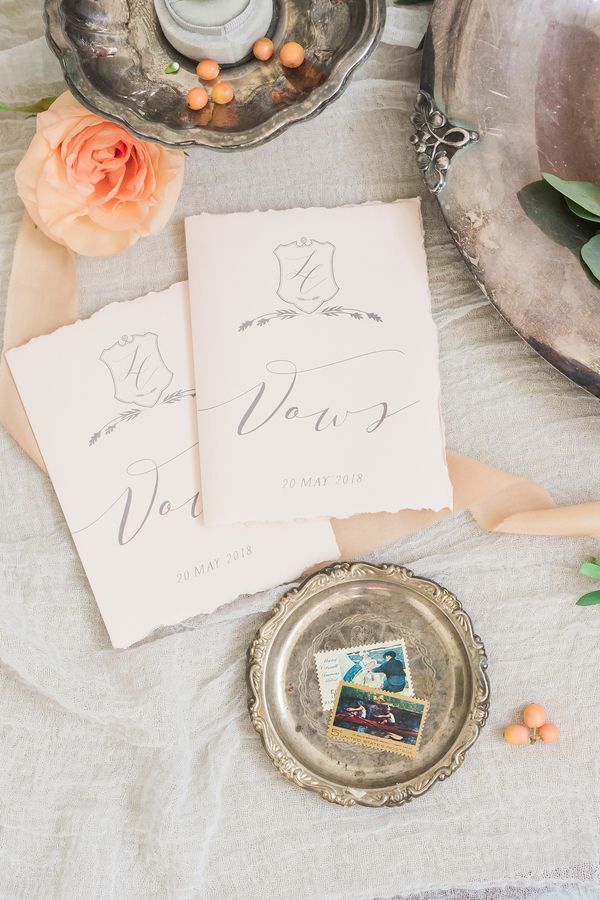 Have a thing for pretty place settings? Well, get ready to fal in love in 3-2-1!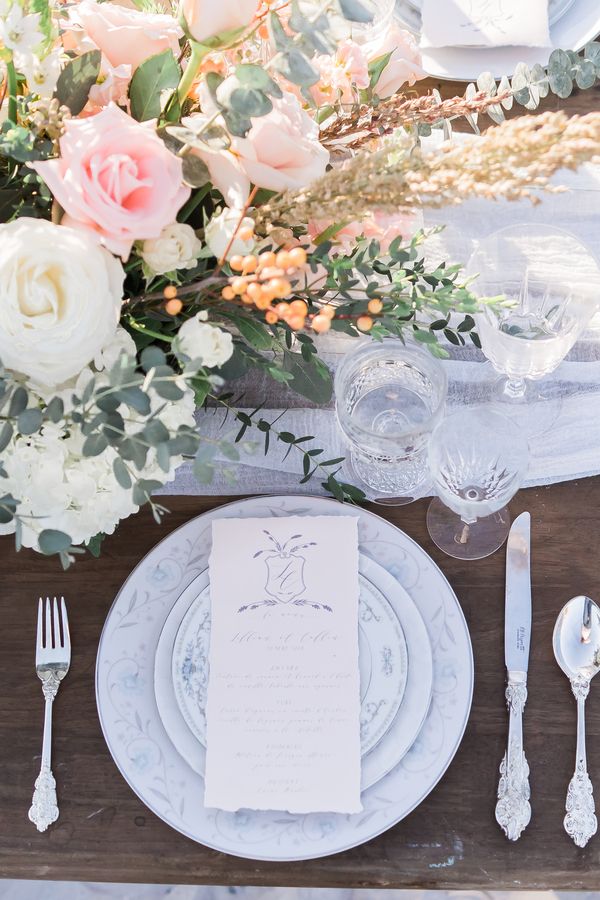 And oh my goodness! This luch bouquet!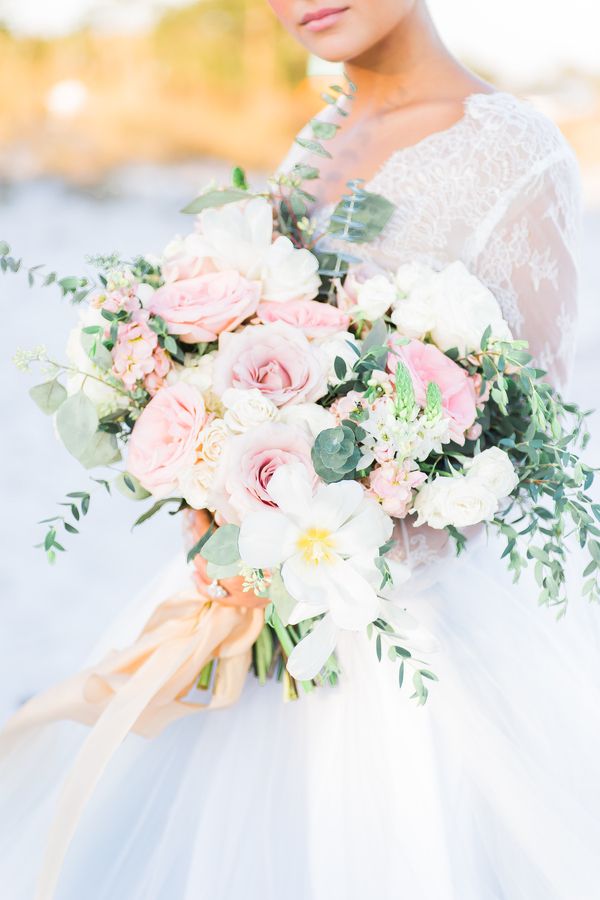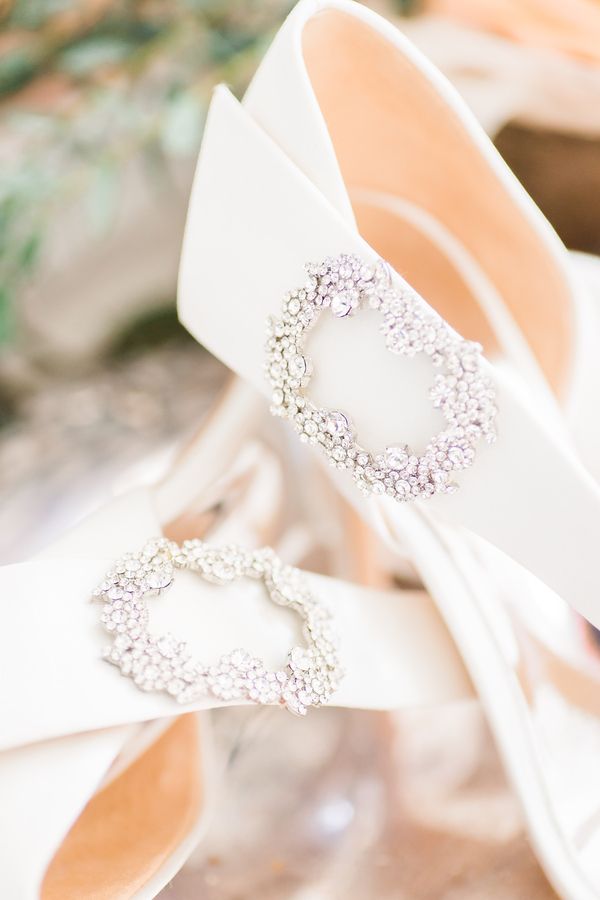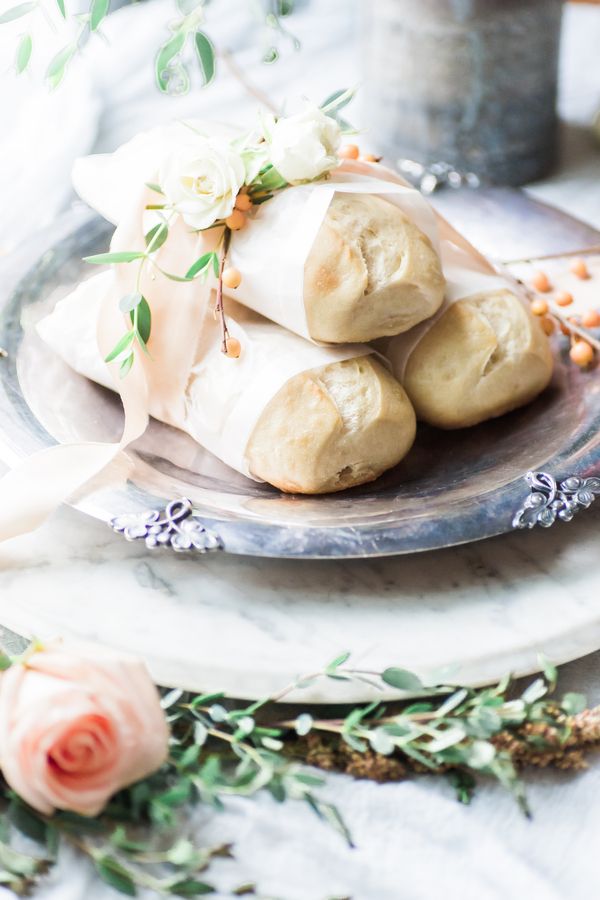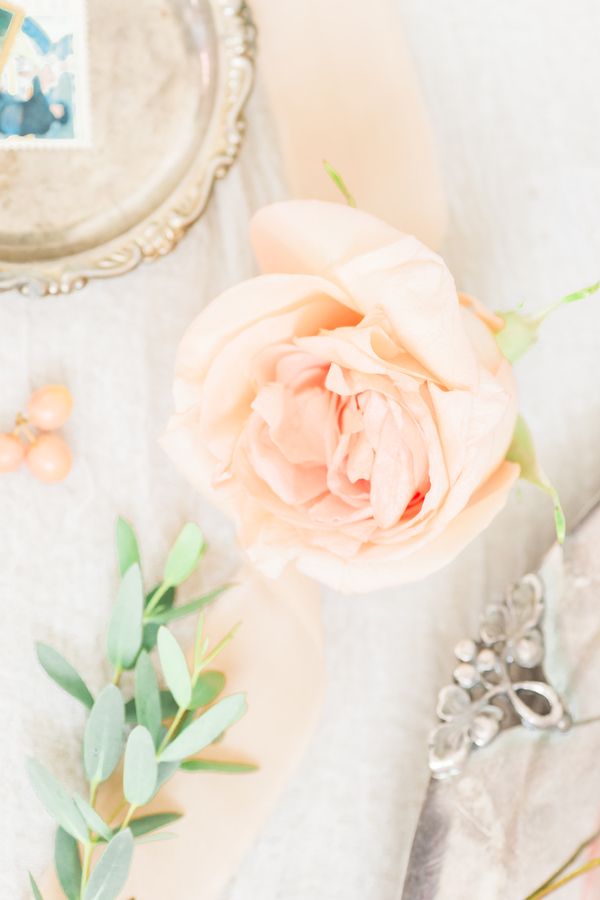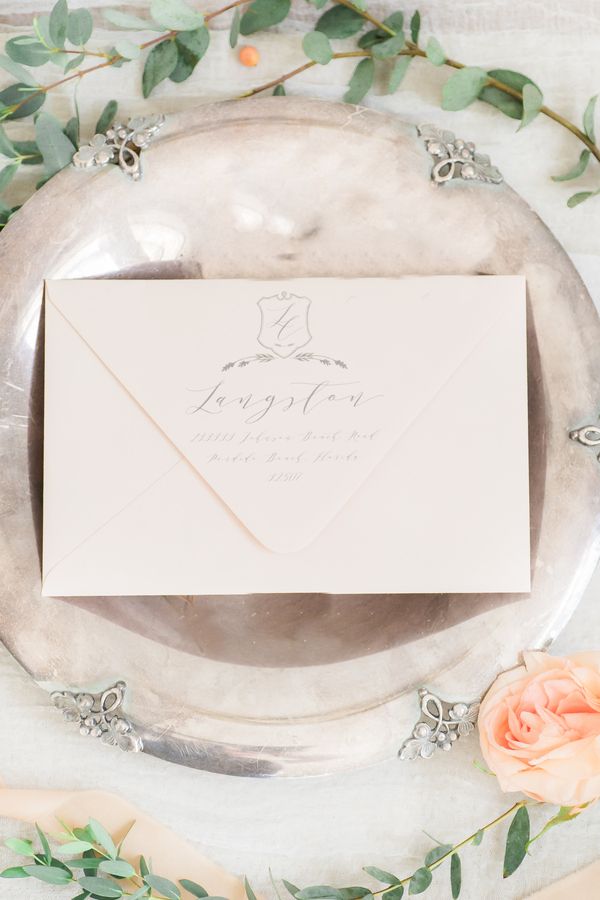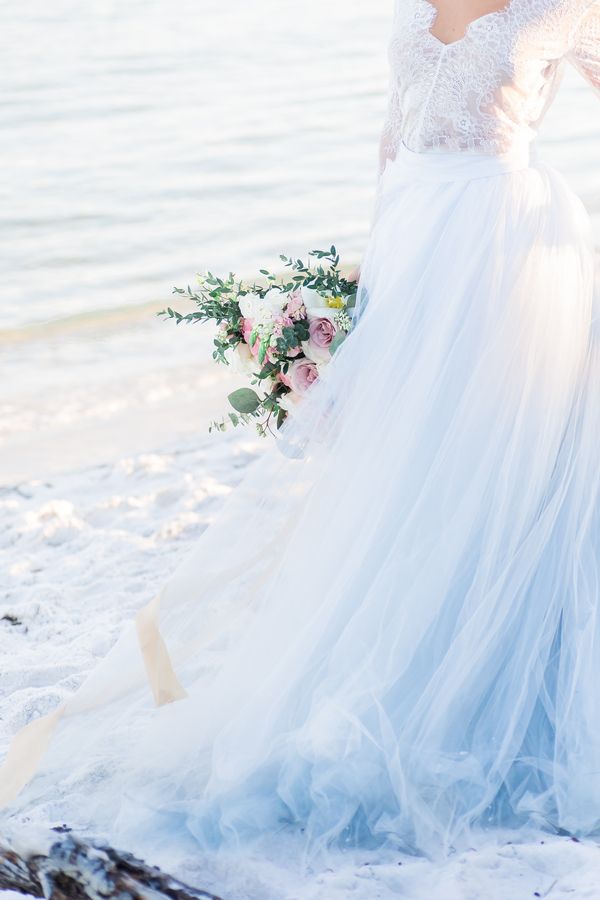 Another standout in this shoot? Definitely this dress designed by Sweet Caroline Styles!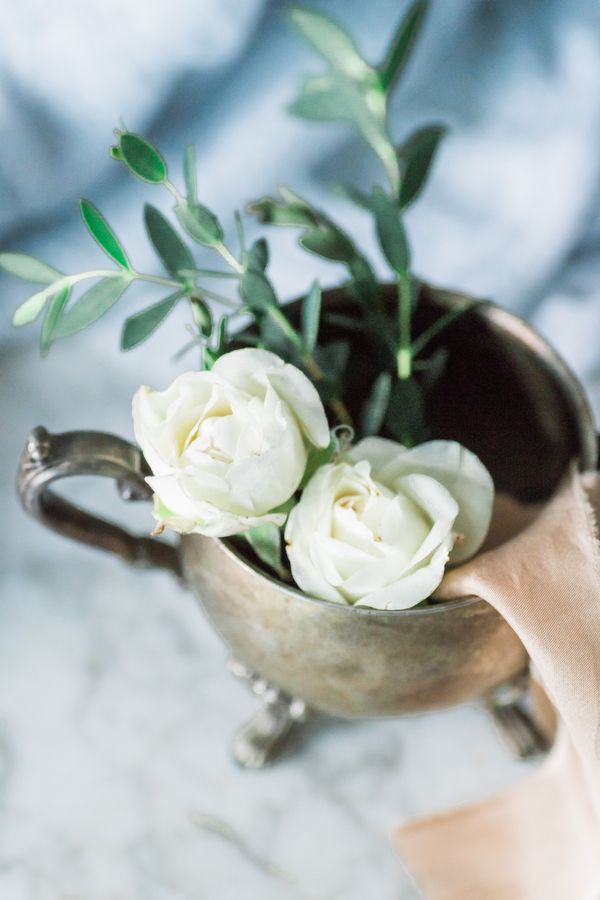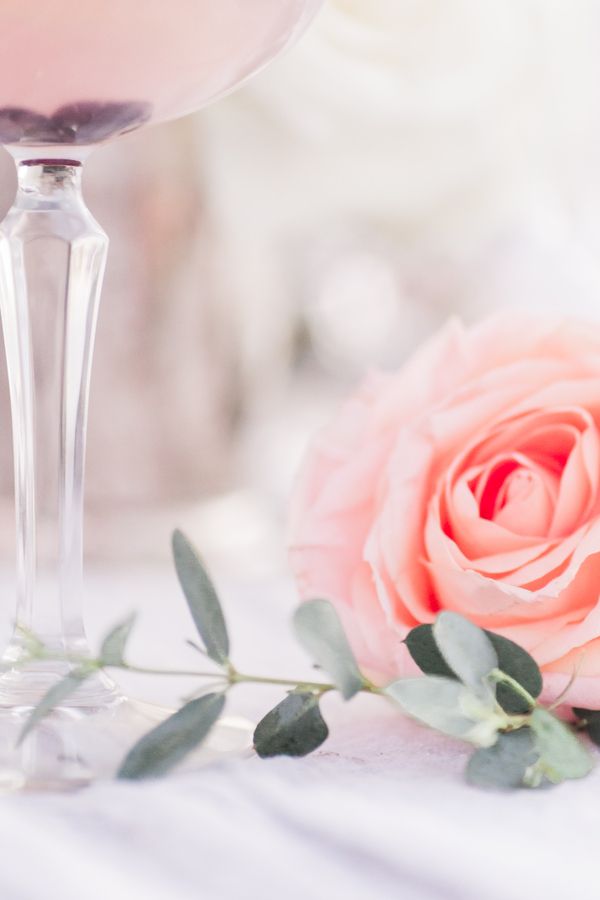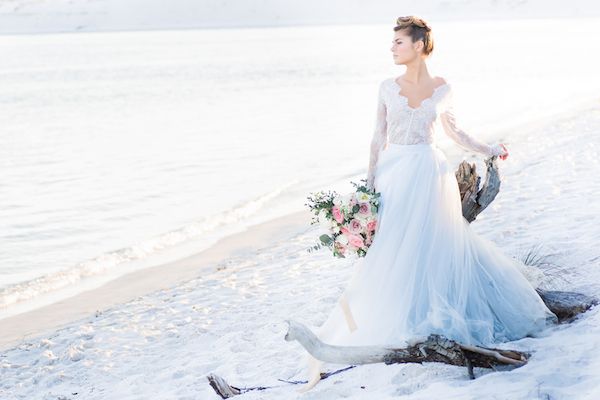 So soft and elegant. So ethereal and dreamy!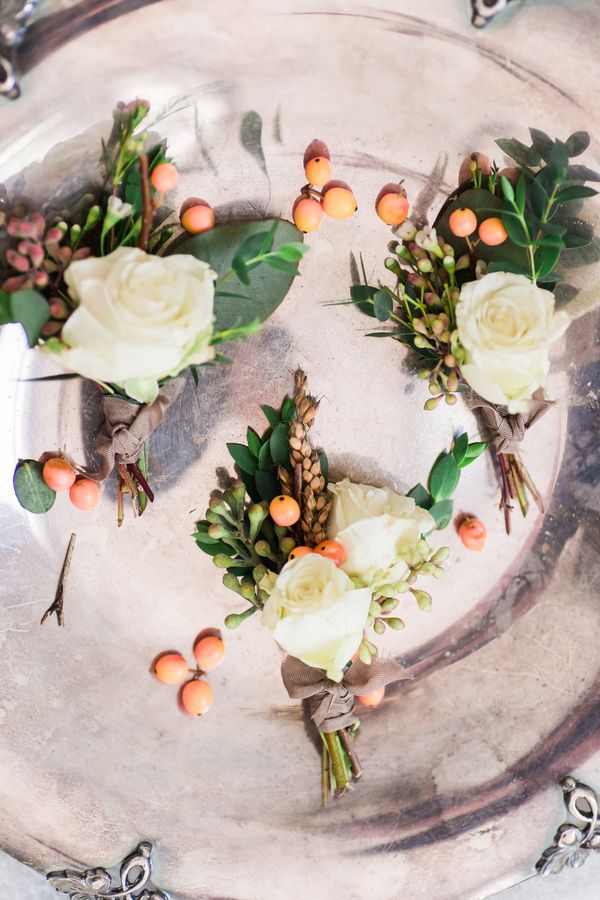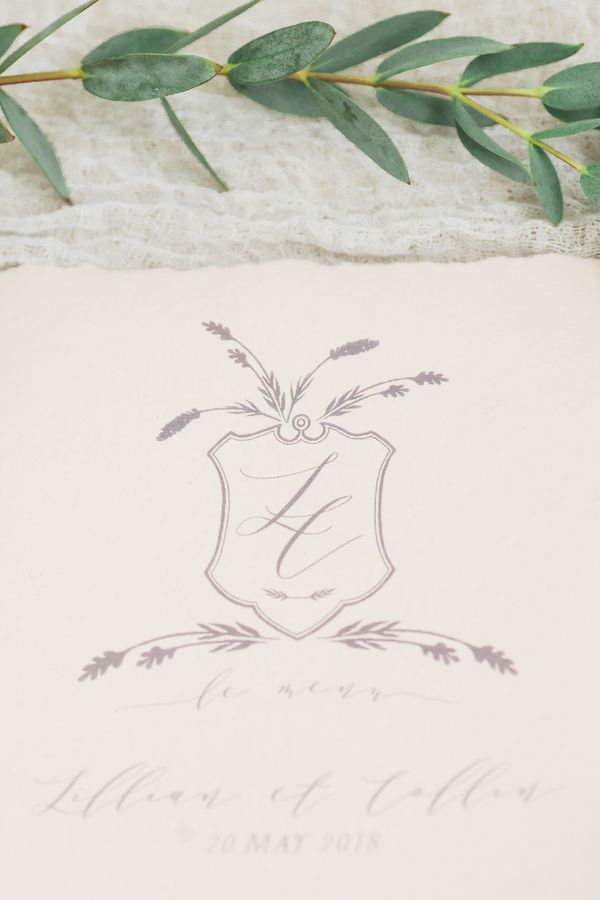 And wow! This ring from Amonie Ring Box? Yes, please! Don't mind if we do!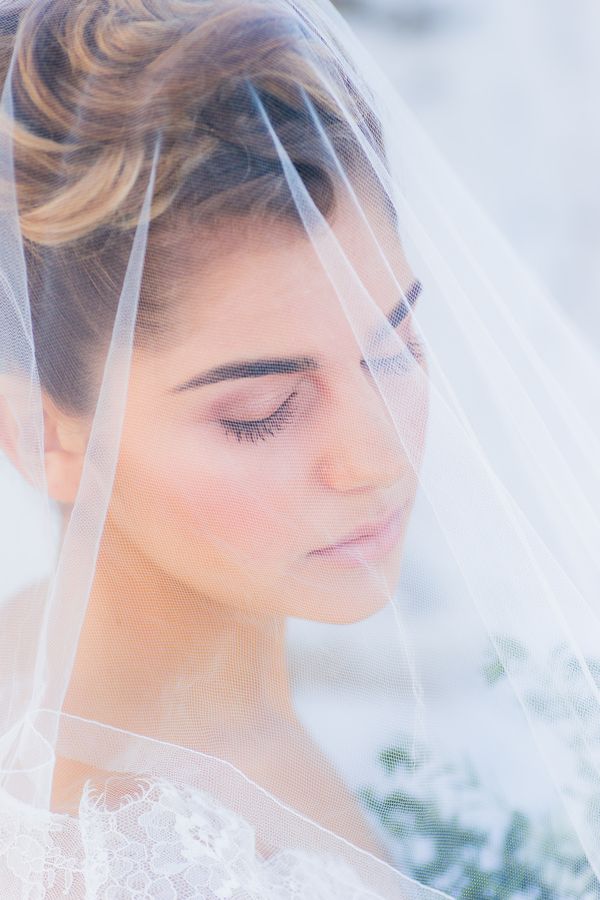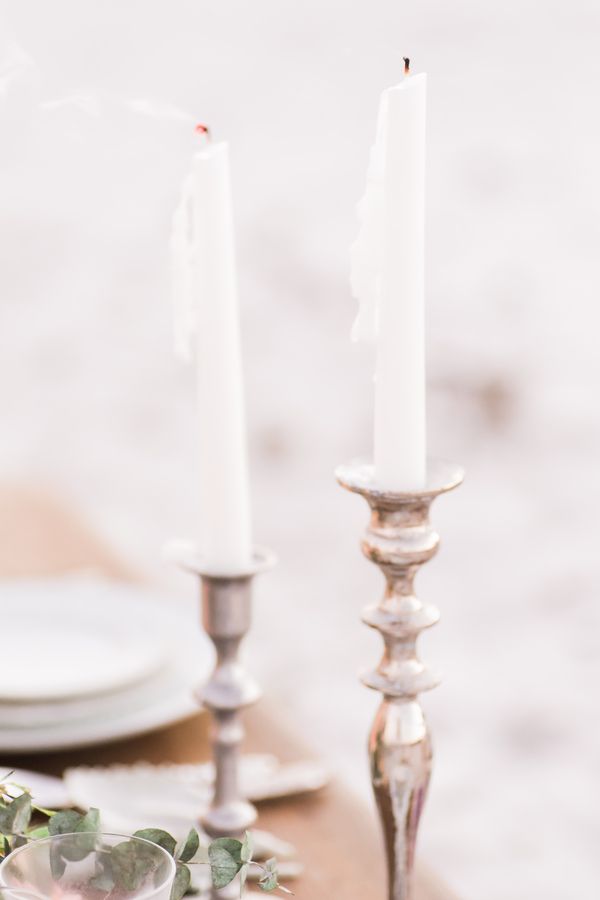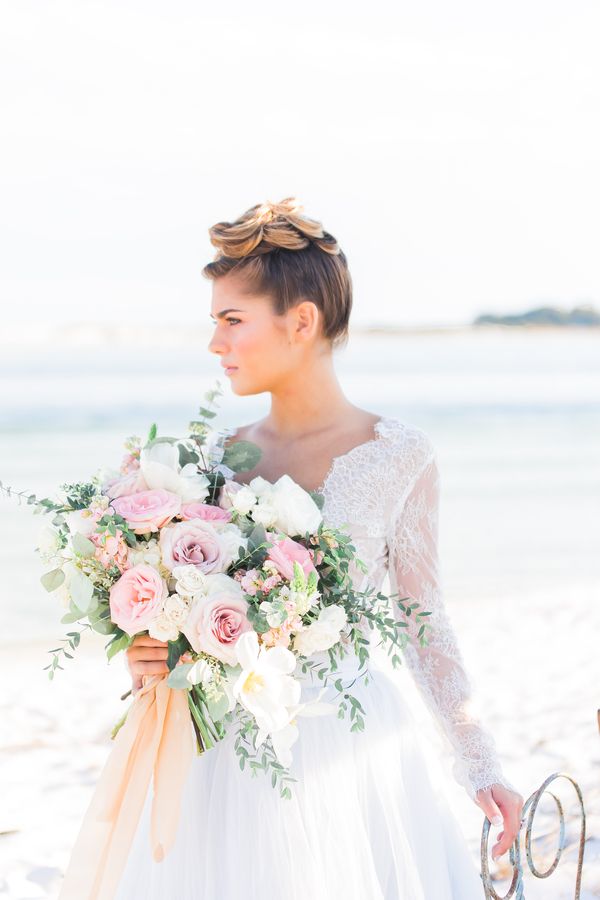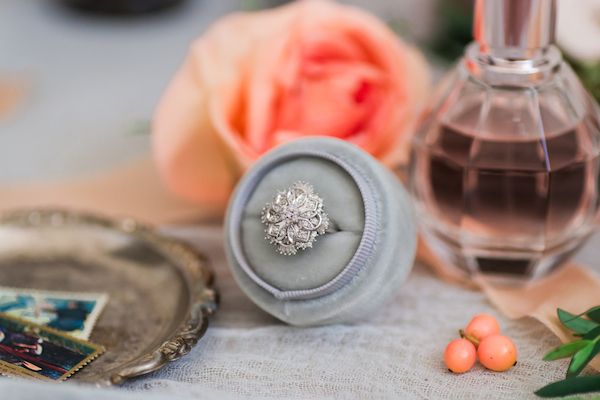 Oh, the beauty! We're loving these little pops of color!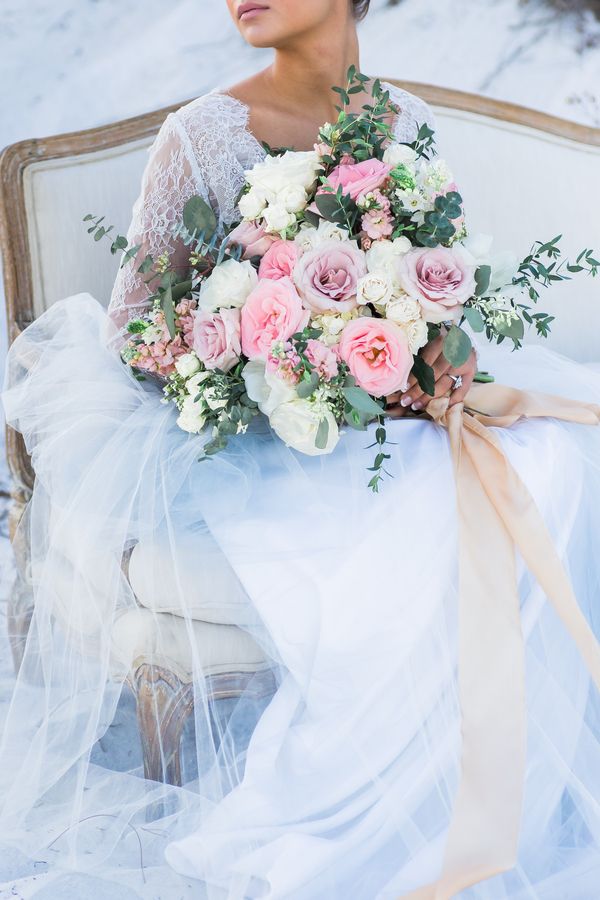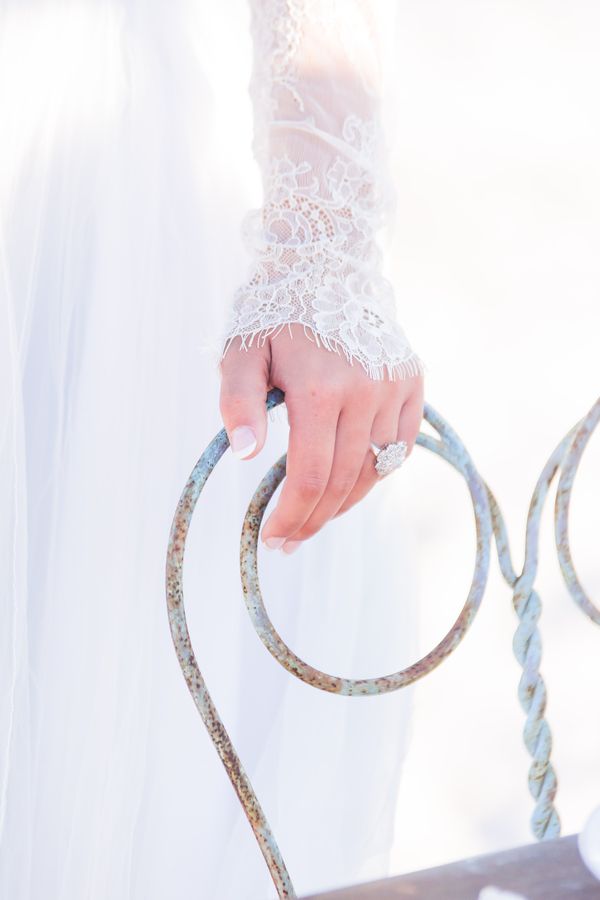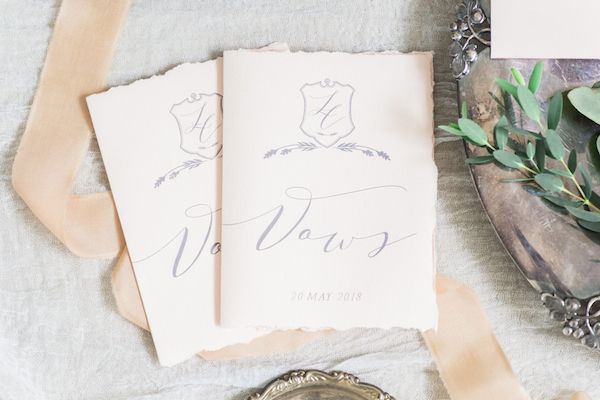 And how gorgeous are these vow books?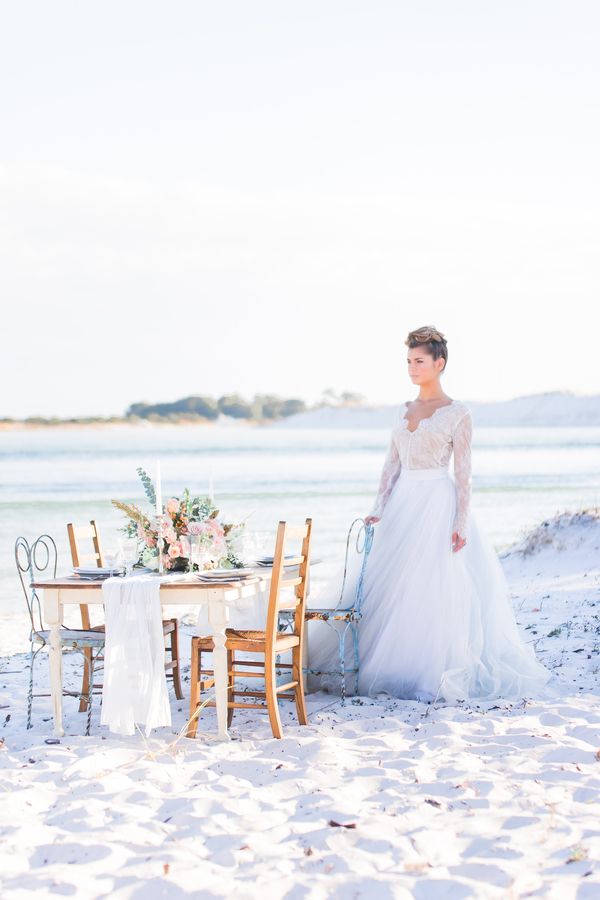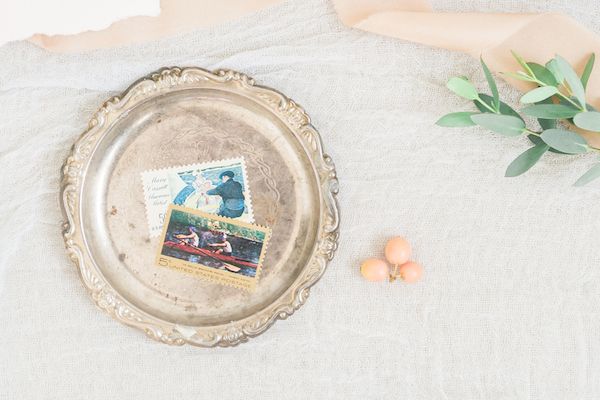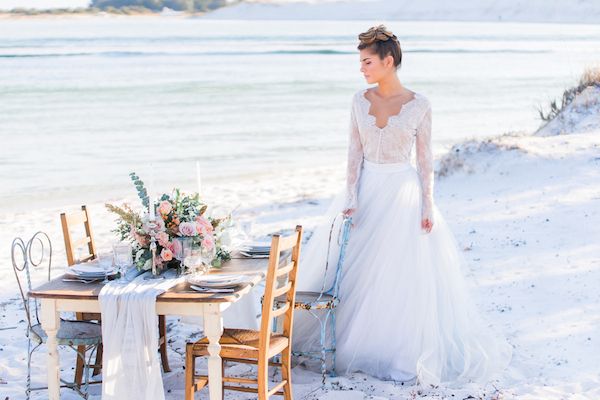 So totally swoon-worthy if you ask us!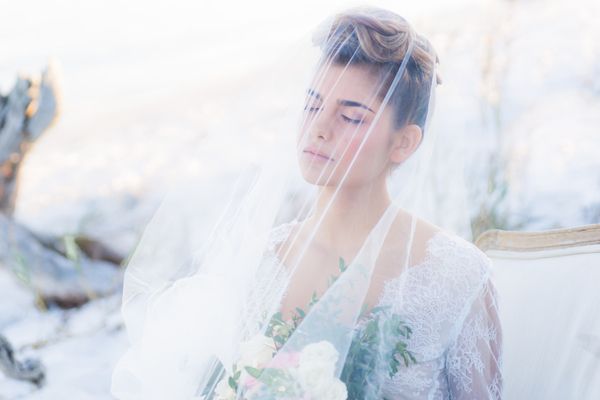 Last but not least, a gorgeous marbled cake by Whipped. Cakes + Confections had the prettiest of presentations.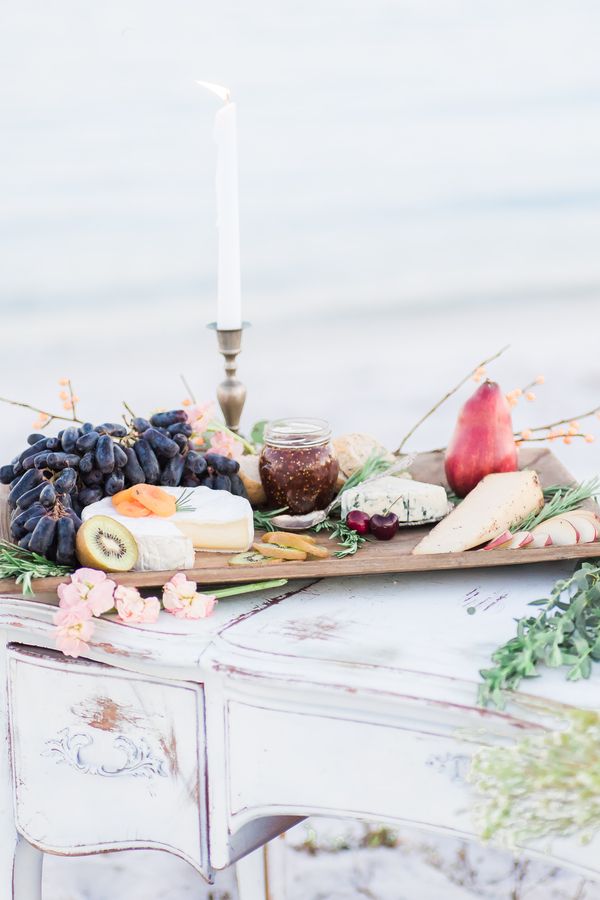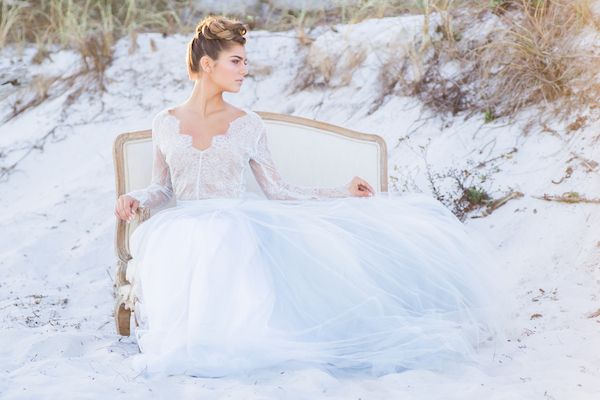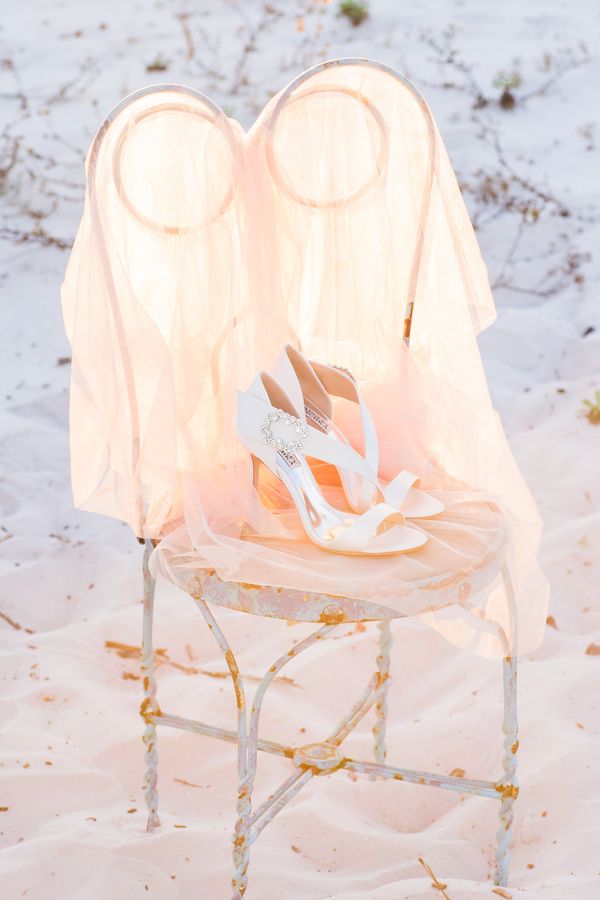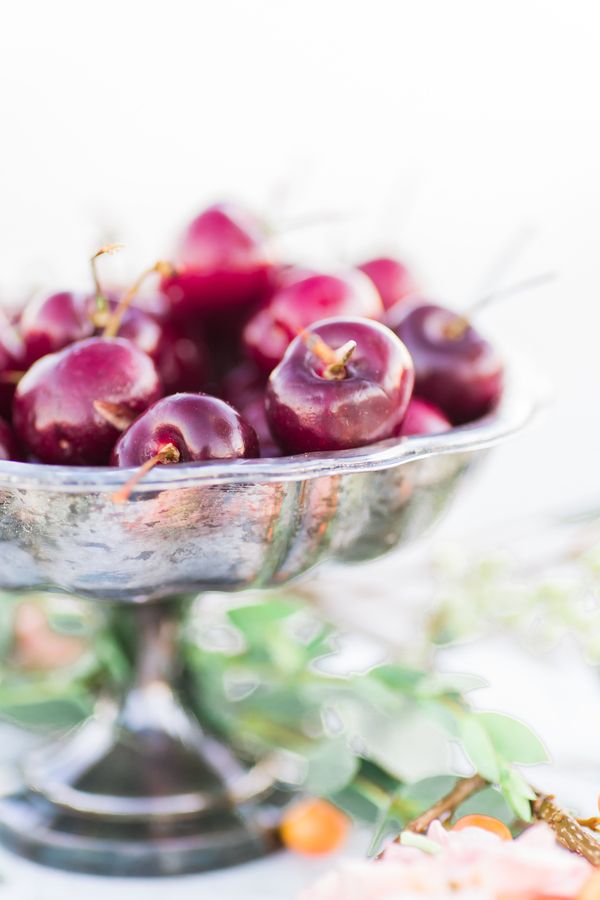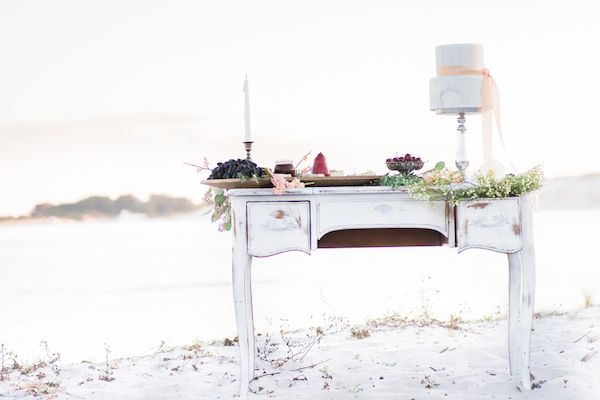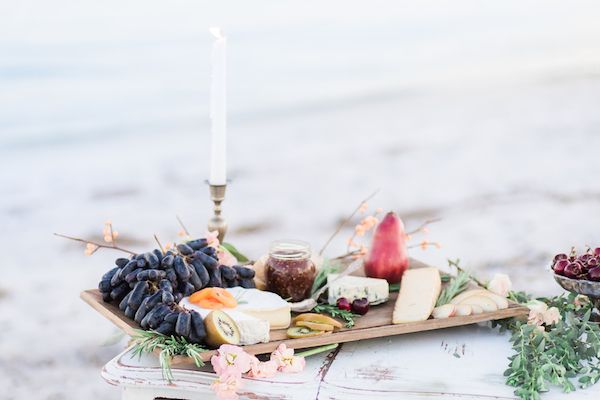 Elderflower Gin & Tonic Recipe: Ingredients: 2 oz St. George Botanivore Gin, 6 oz Fever-Tree Elderflower Tonic, 2 red grapefruit slices, a few juniper berries, rosemary sprig.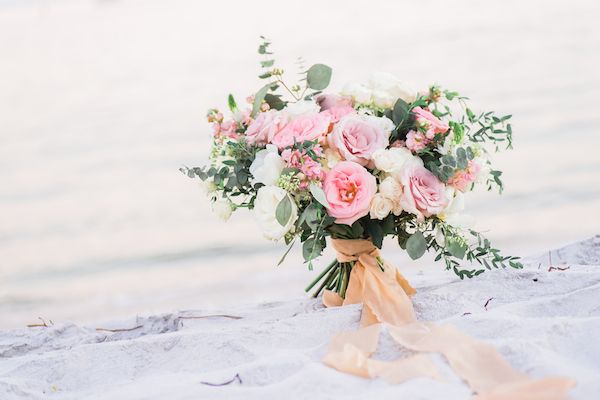 Directions: Chill the drinking glass for a half hour. Add ice to the glass. Squeeze one slice of grapefruit into the glass and discard.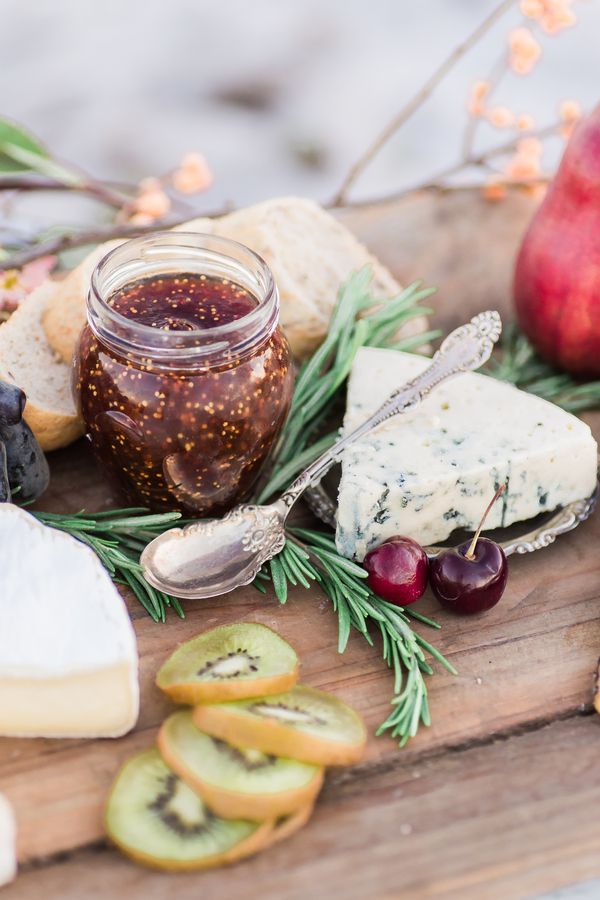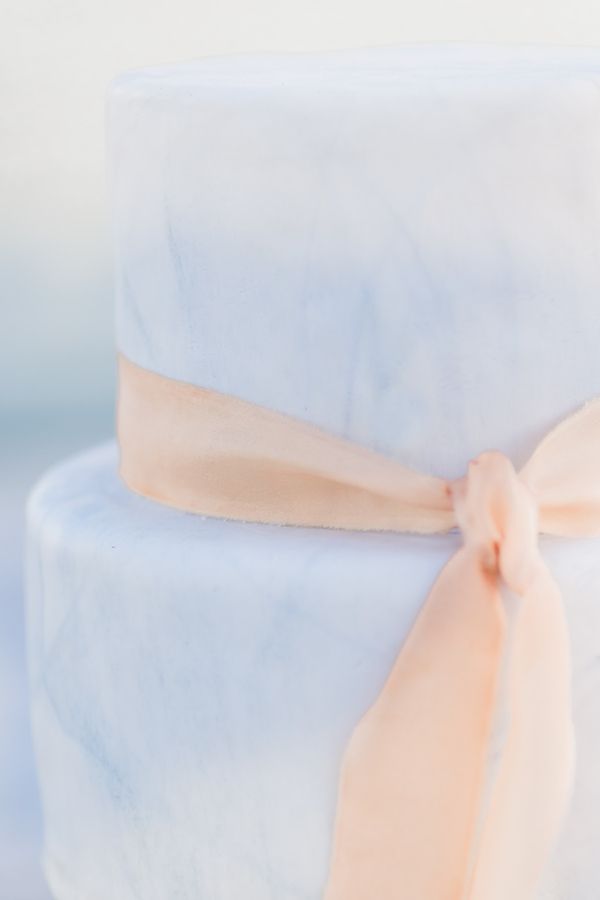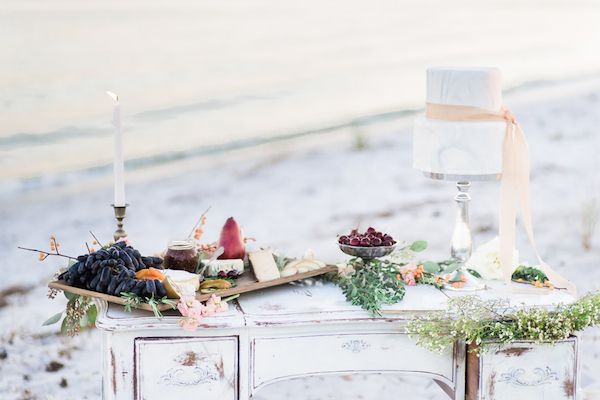 Share This: