Mimosas, and munchies, and Mindy Kaling! Oh my! Looking to celebrate in style at your next book club meeting? Well, get ready for gorgeous! Because this chic, book club gala takes it to the next level!
From the book club organizer, "My Book Club meets monthly to enjoy engaging book discussion, each other's company, and sips and nosh! Each month a book is assigned with a book host who leads the discussion and a house host where we meet and eat."
"When asked to host October Book Club, I knew that
The Glass Box
was the perfect space! And lucky for us
Mikkel Paige
was there to capture it all! I was really inspired by our book,
Why Not Me?
by Mindy Kaling and wanted to style the space based on the book cover with blues, white, and gold."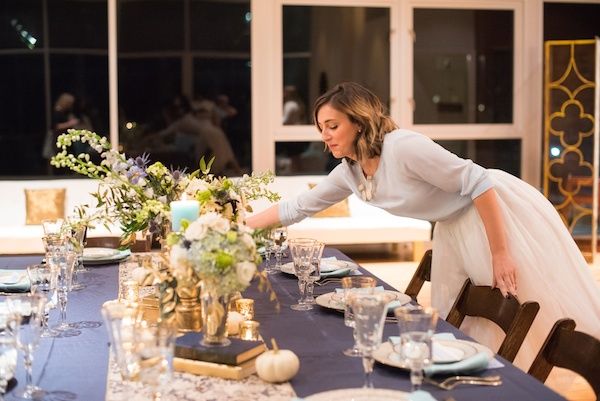 "
The Glass Box
itself is styled with white and gold and is incredibly chic."
"I knew guests would be impressed! While taking inspiration from the book itself, I also wanted to create a unique fall vibe with the blues."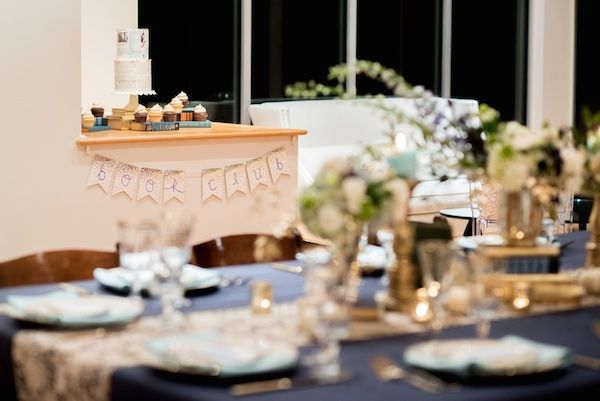 "The blue linens and gold flatware and gold-rimmed plates and glassware were from
CE Rental
and floral arrangements were by Heather with
Eclectic Sage
."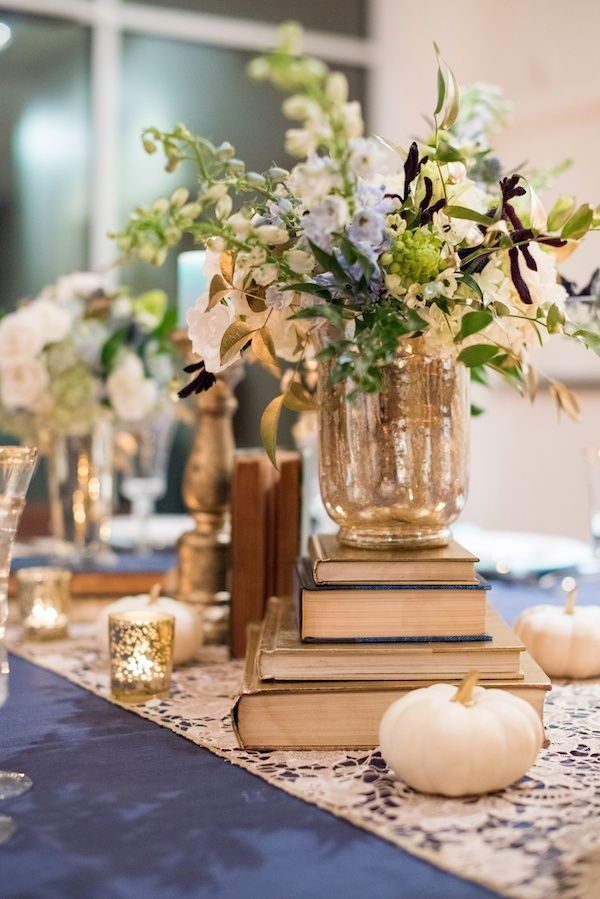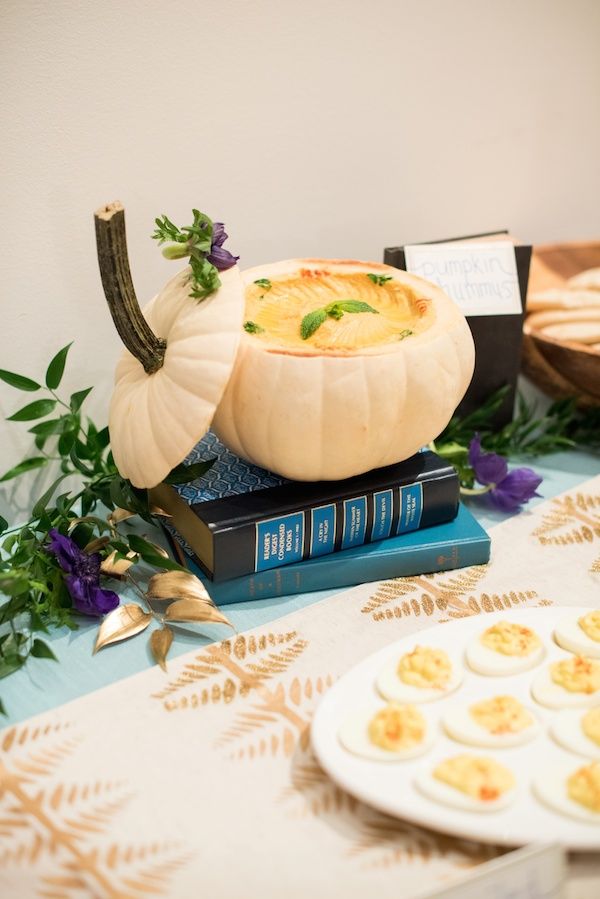 "For added décor and DIY elements, I went to a local used bookstore to find books to spray paint gold and at the Farmer's Market I picked up some small white pumpkins and painted the stems gold."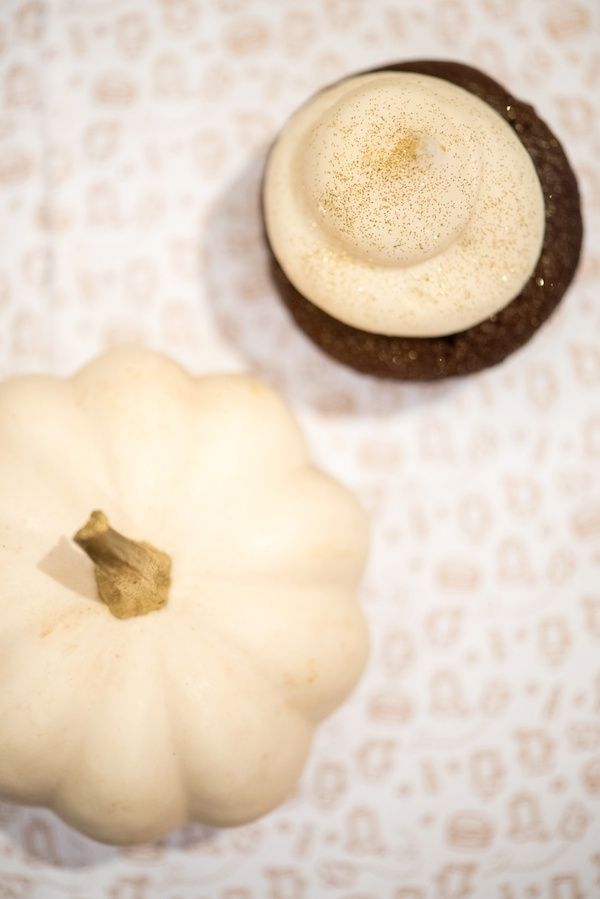 "When guests arrived, they treated themselves to the DIY mimosa bar stocked with champagne and juices."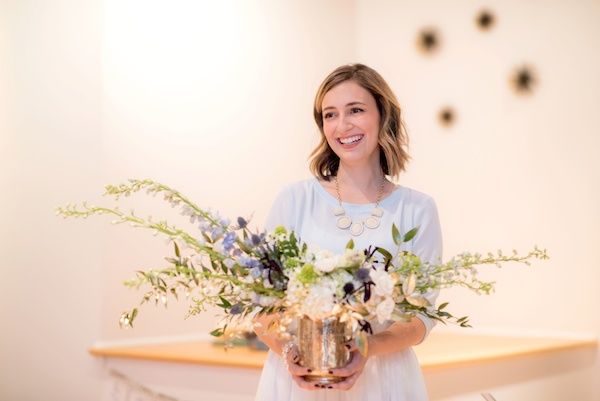 "Among salads in a jar, deviled eggs, a cheese and meat plate, gummy worms AKA "book worms", a local restaurant,
Sitti
, made the most delicious pumpkin hummus for all to enjoy."
"In Mindy's book, she talks about her love of cake.
Sugar Euphoria
created an amazing cake wrapped in sugar paper adorned with pages and the book cover from the book itself!"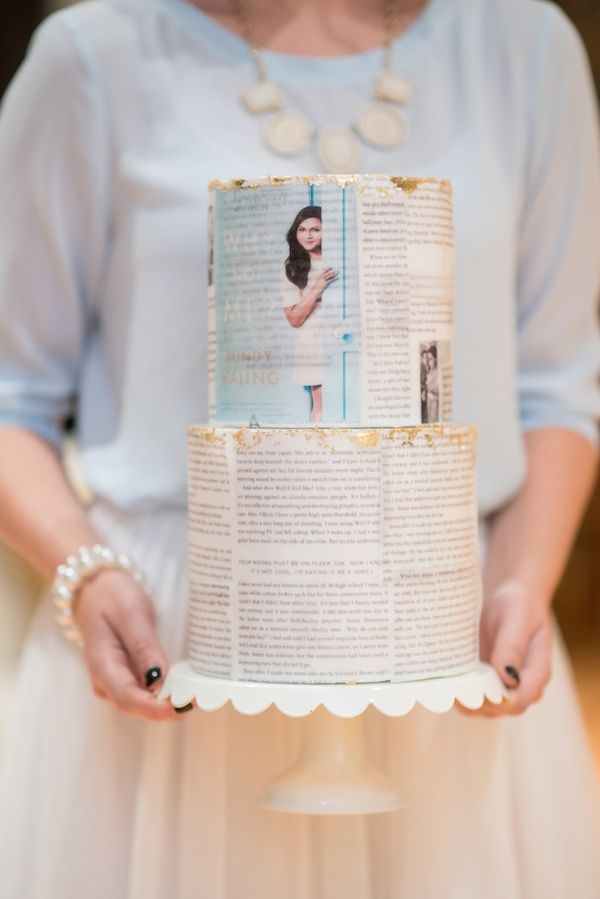 "
The Cupcake Shoppe
made cupcakes dressed with gold glitter sprinkles, which complimented the cake beautifully."
"Once everyone had filled their glasses and loaded up their plates, we all sat down at the table and said cheers to one another and started the book discussion led by our Book Host, Charity."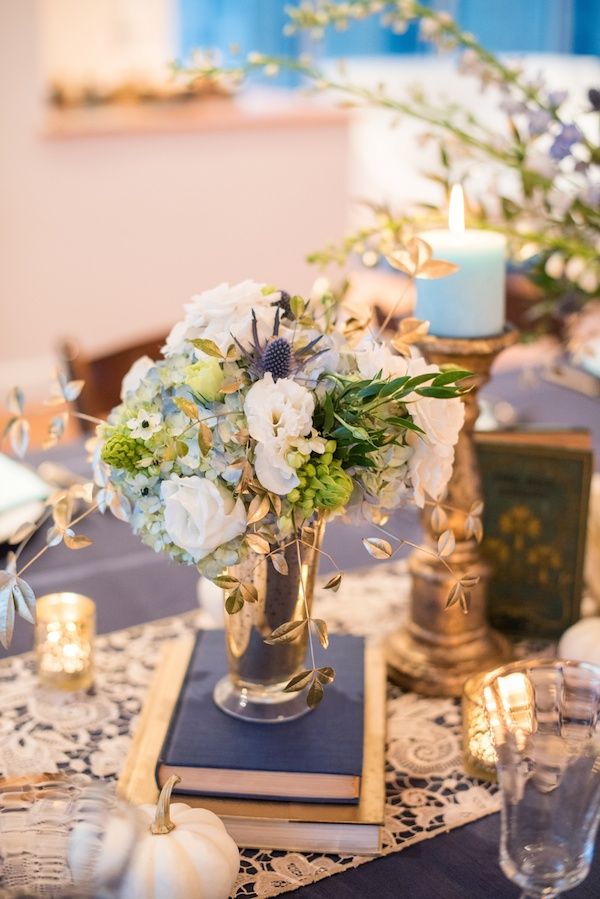 "
Mikkel Paige
joined us to capture and document Book Club as our Book Club hopes to share our experience and to inspire other ladies to create fabulous Book Clubs!"
From the colors to the festive decor all the way to these gorgeous florals...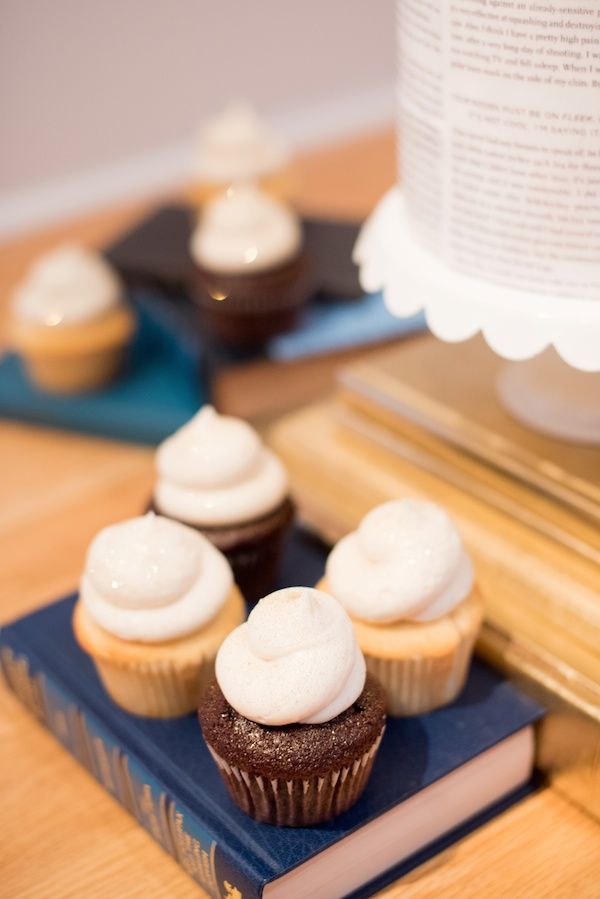 ... there's nothing we're not loving about this book club soirée!
Because what's not to love about good eats, sweet sips, and interesting reads?
We're especially loving the stacked book decor on the tabletops.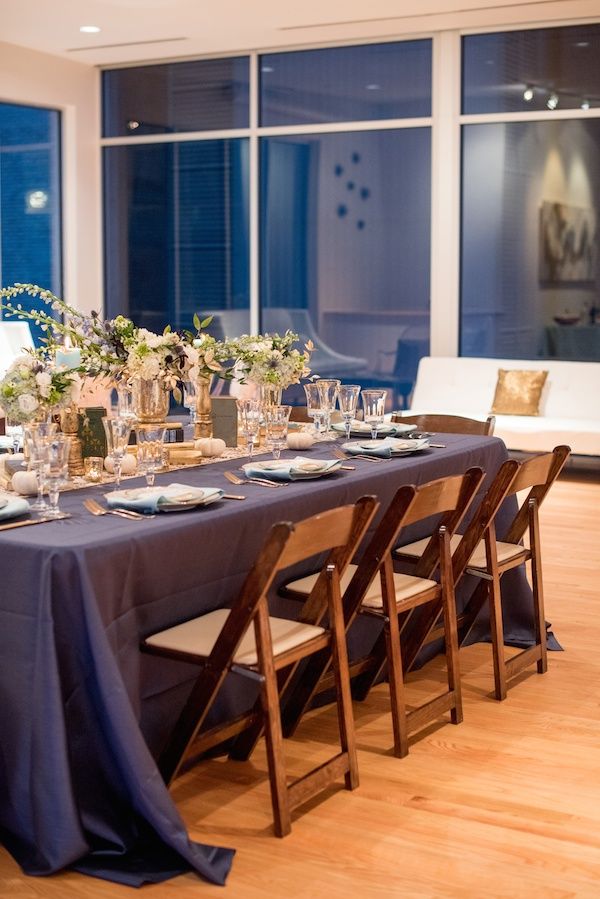 ....and all of the gorgeous candlelight!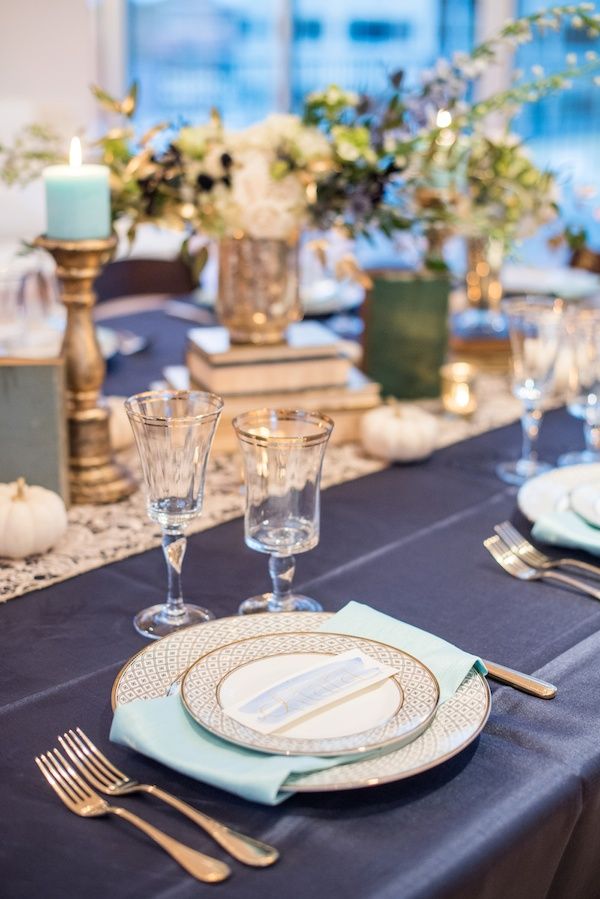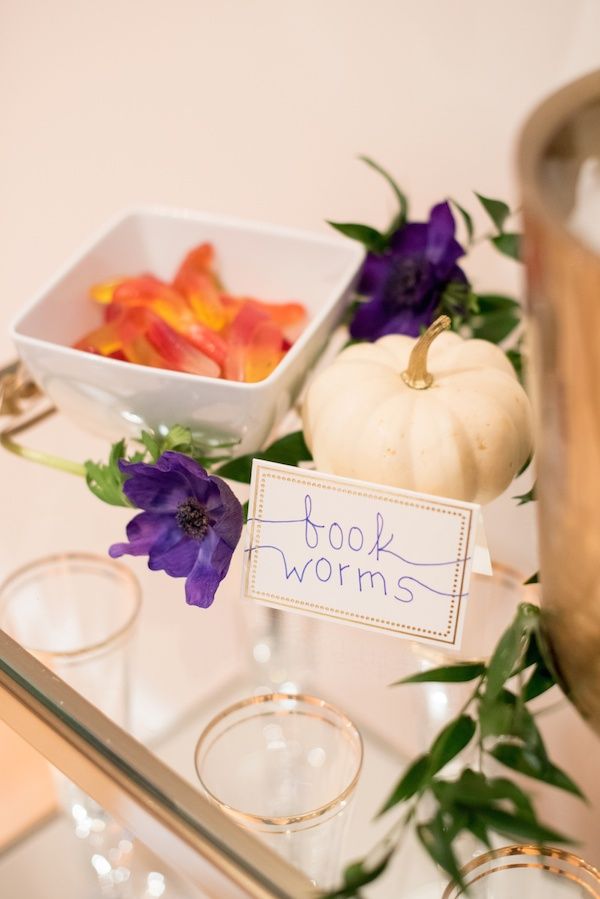 ... Plus this glammed up literary theme is kind of a dream come true. Is it not?
Mercury glass vases added interest and pizzazz.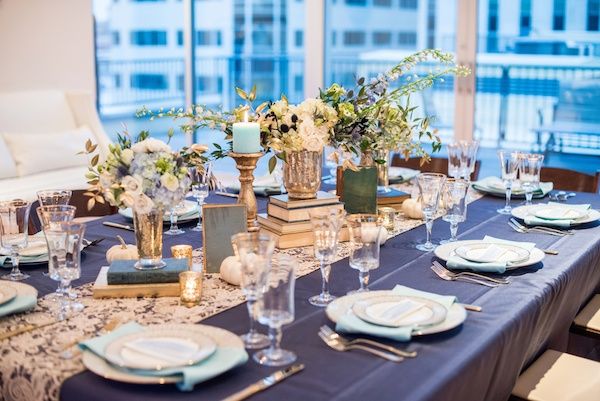 And the company was as good as the ambiance!
Cheers for friends who plan swanky get togethers like this one!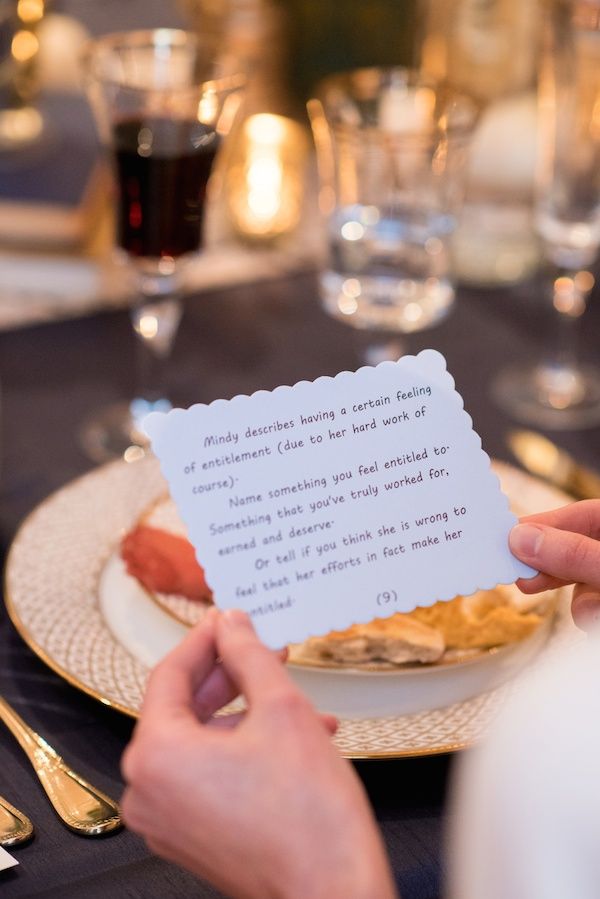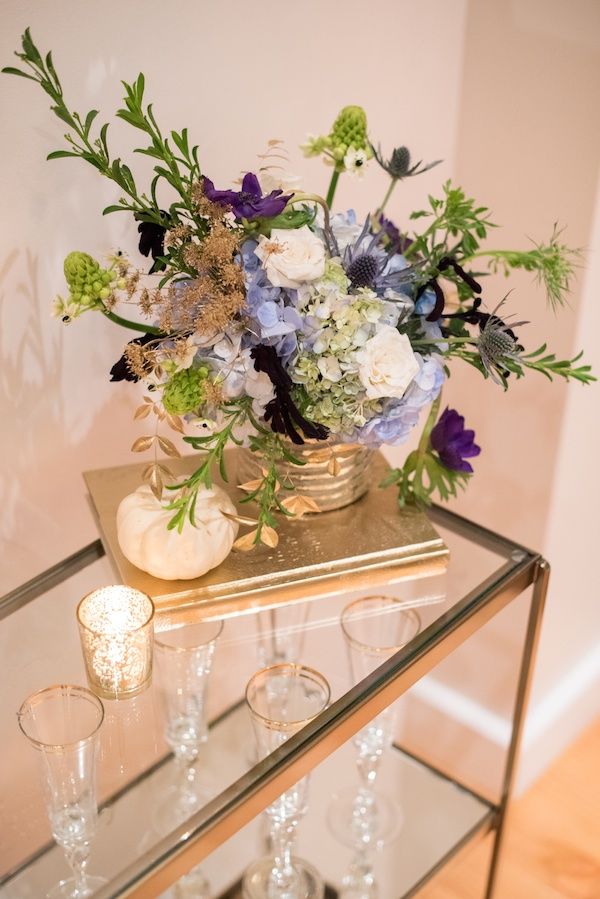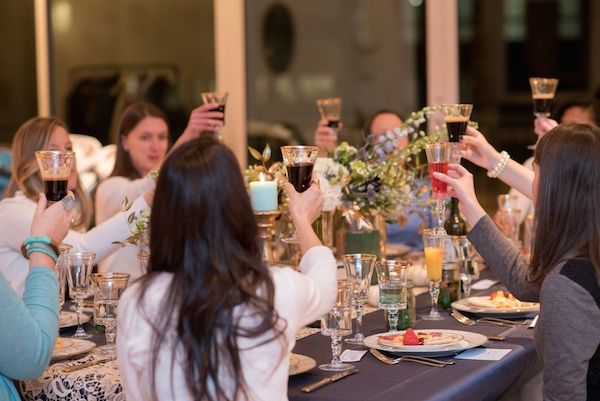 And cheers to mimosas!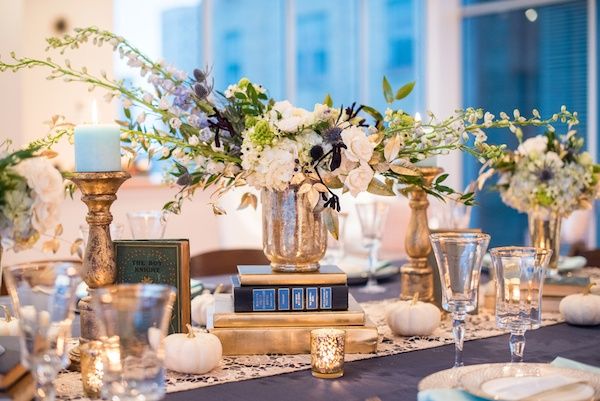 Because nothing says "party," quite like a mimosa and some yummy appetizers.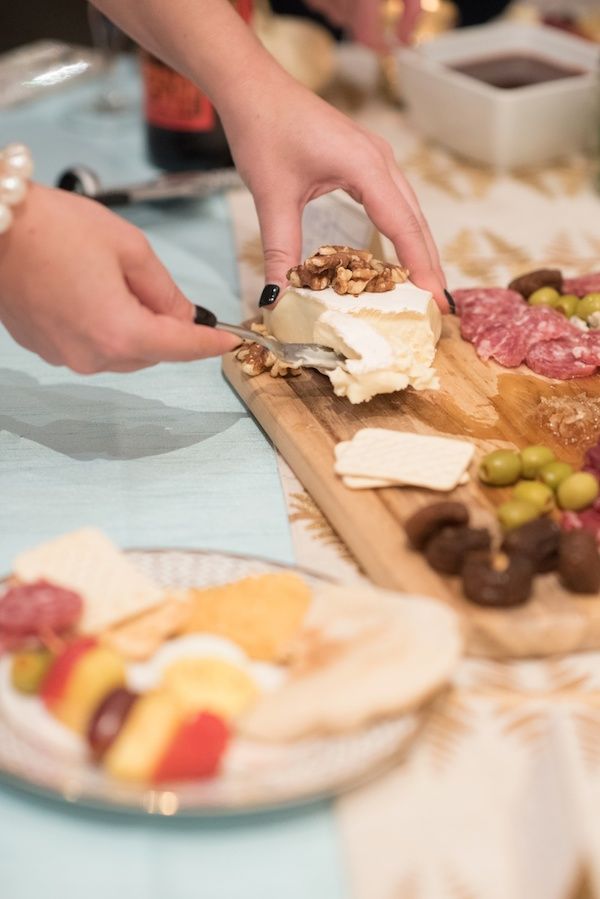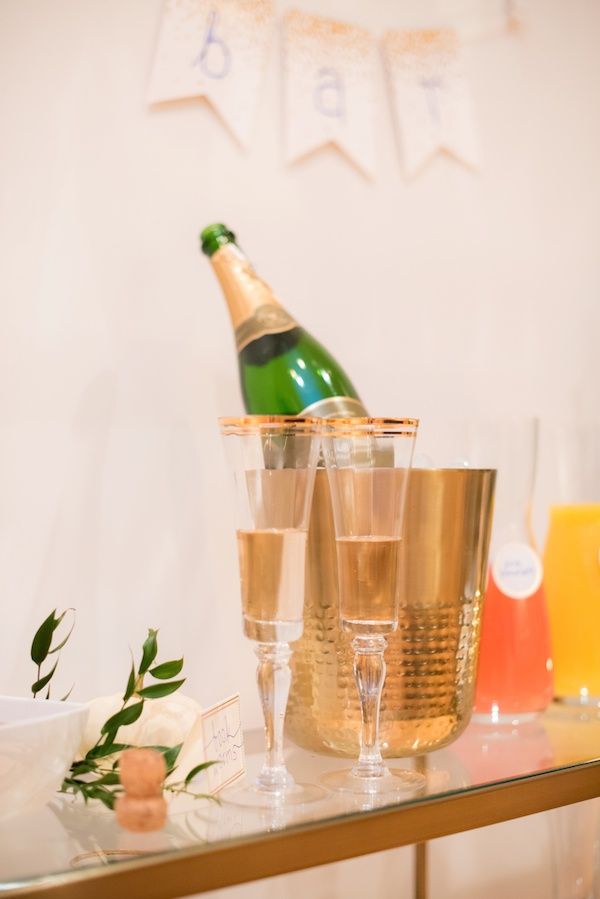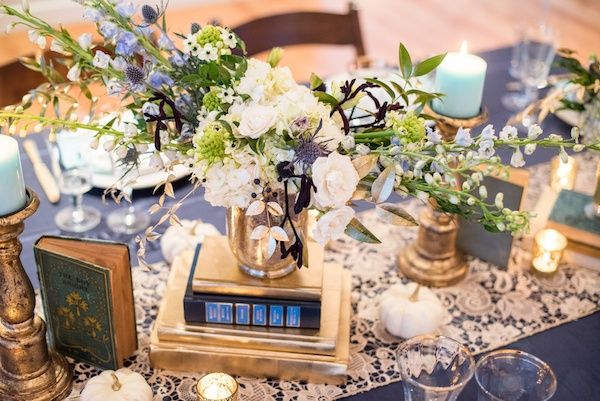 Swoon. So much to love about this gorgeous setup.
And these colors? Ahhh, we're so in love with what happens when shades of blue meet shimmery metallics and the nicest of neutrals.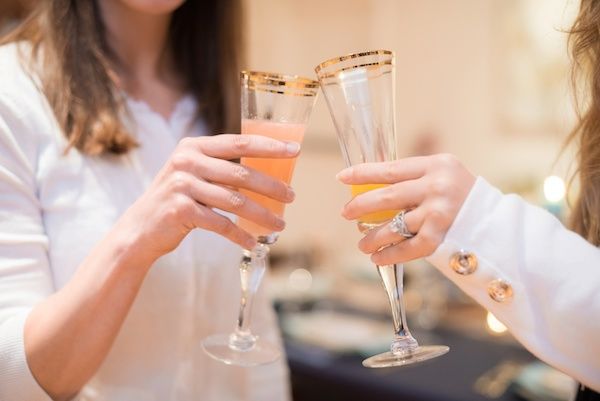 A quote from the book, "I will leave you with one last piece of advice, which is: If you've got it, flaunt it. And if you don't got it? Flaunt it. 'Cause what are we even doing here if we're not flaunting it? And that, my friends, shall go on my tombstone." ― Mindy Kaling,
Why Not Me?
Share This: