Inspired by this beautiful bridal look featuring a dusty blue tulle skirt and a lace jacket overlay from designer,
Chantel Lauren
, this team of wedding pros knew instantly that they wanted to create a shoot that captured its essence.
Tranquility Farm
in Virginia proved to be the most picturesque spot to bring these wedding ideas to life and we couldn't be more excited to share all the pretty that
Main Street Weddings & Events
dreamt up on this day. And lucky for us
Emily Marie Photography
was there to capture all the gorgeousness!
From the team, "From the beginning, we knew that our color scheme needed to have a sense of depth and richness which we made happen by incorporating a mix of deep blue and purple tones throughout and pops of jet black and bright white."
"We used triangles throughout the entire shoot such as, in the bride's necklace, the menu and invitation suite, china, wedding band, and cake table."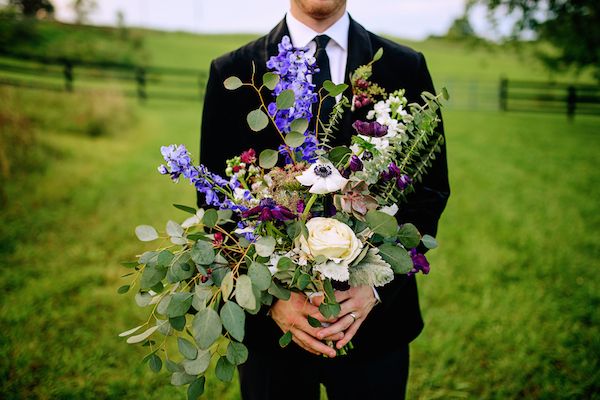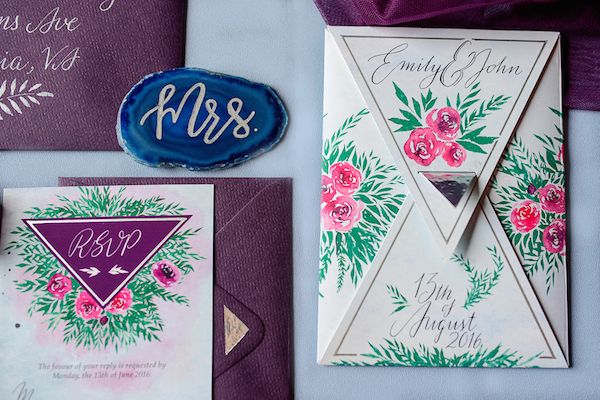 "To you a triangle may just be another geometric shape but to the creatives designing this styled shoot the triangle meant so much more."
"To us, the triangle was symbolic of two families coming together as one."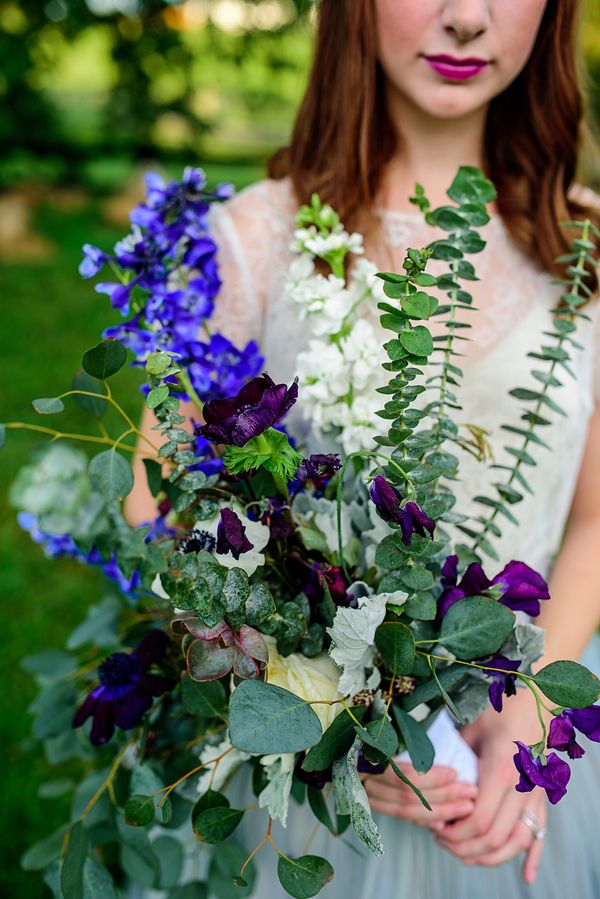 "The idea of two sides of a family coming together was a beautiful thought to us and we felt that this idea resonated through the triangle."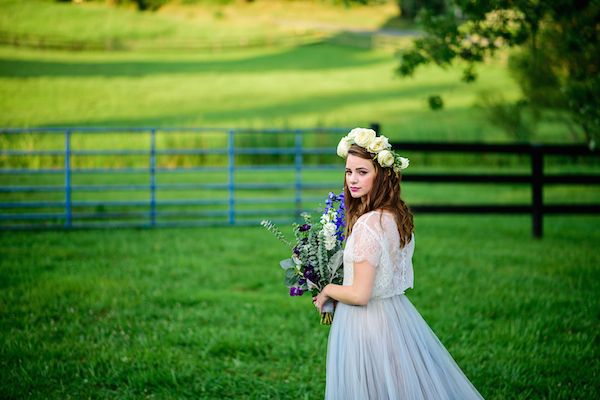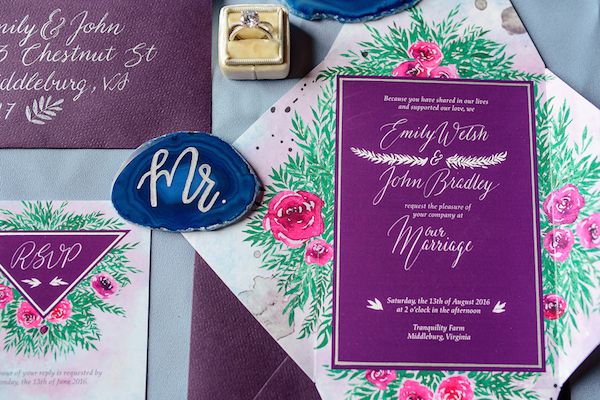 "In many ways the details were a marrying of styles."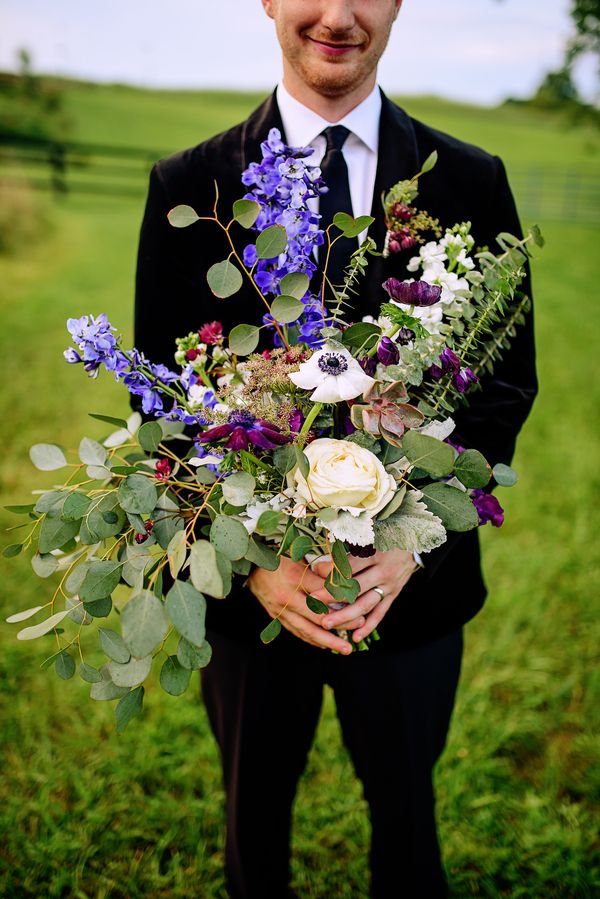 "This shoot can't help but feel a little rustic seeing as the handcrafted Kings Tables and benches are featured under the beautiful iron chandelier of the Barn at
Tranquility Farm
."
"Overall there's a very bohemian feeling throughout.."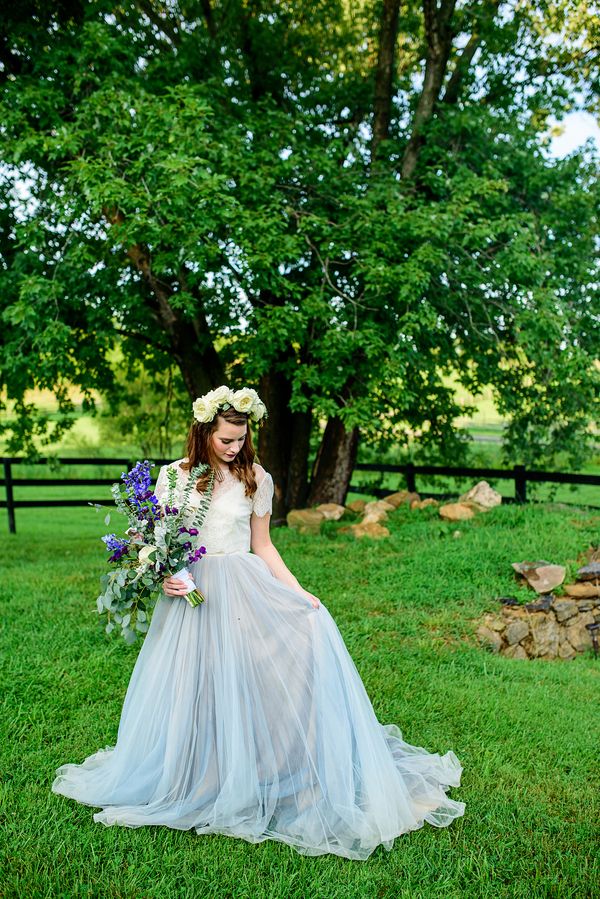 "...which is exemplified with the stunning calligraphy vows and agate slices, whimsical bouquet and floral headband, and our beautiful barefoot bride."
"...these numerous details worked together to create a unique wedding style which also represents the unity of two families becoming one."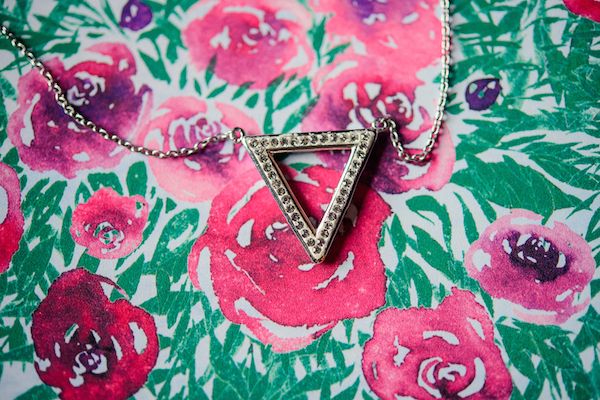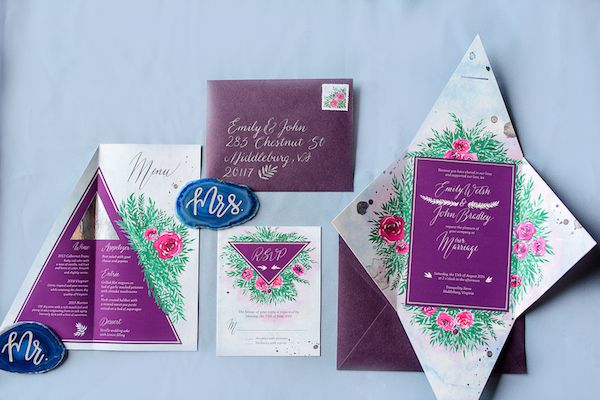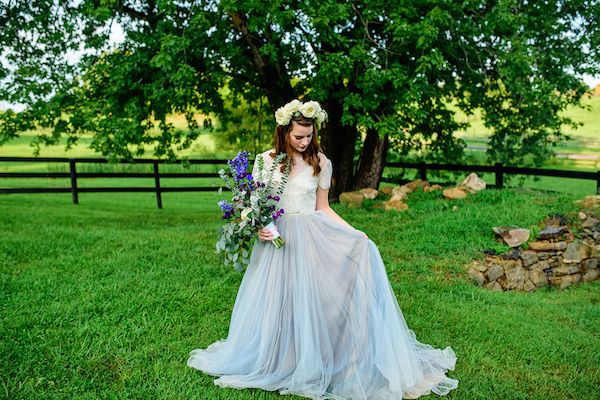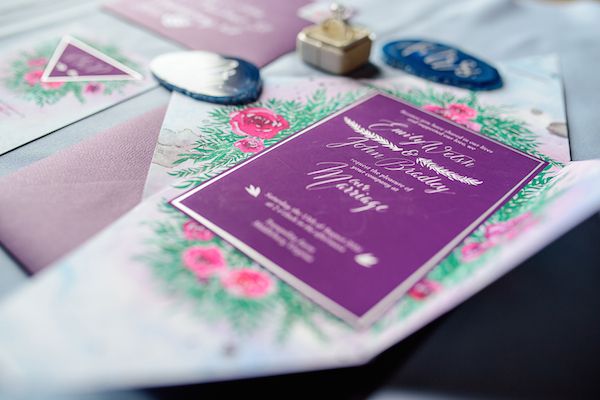 This wedding gown though? Hello, gorgeous. Such a dreamy and whimsical feel.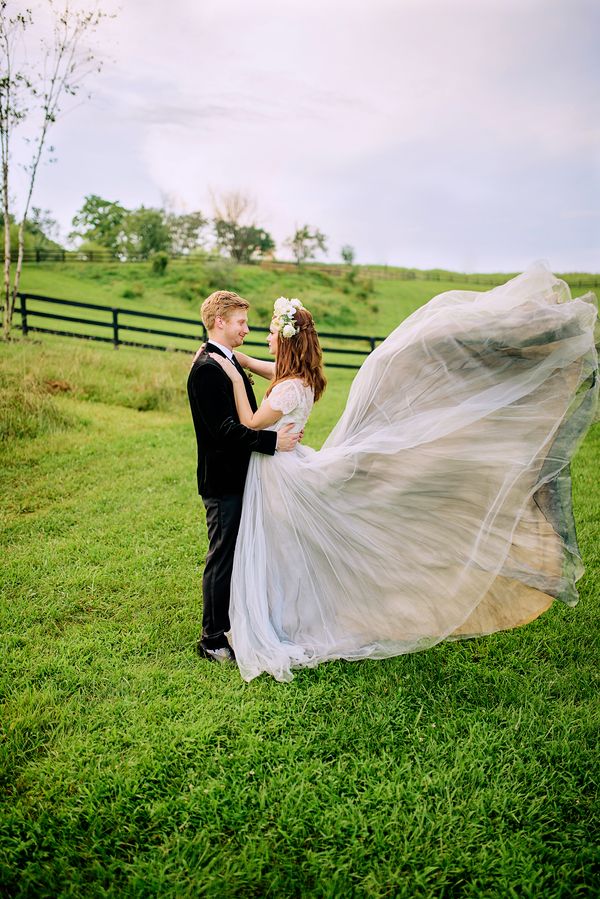 And this stationery suite by
Julia Hirsch – Illustration & Design
?
Swoon.
Plus how amazing are these florals? Such a gorgeous mix of blooms.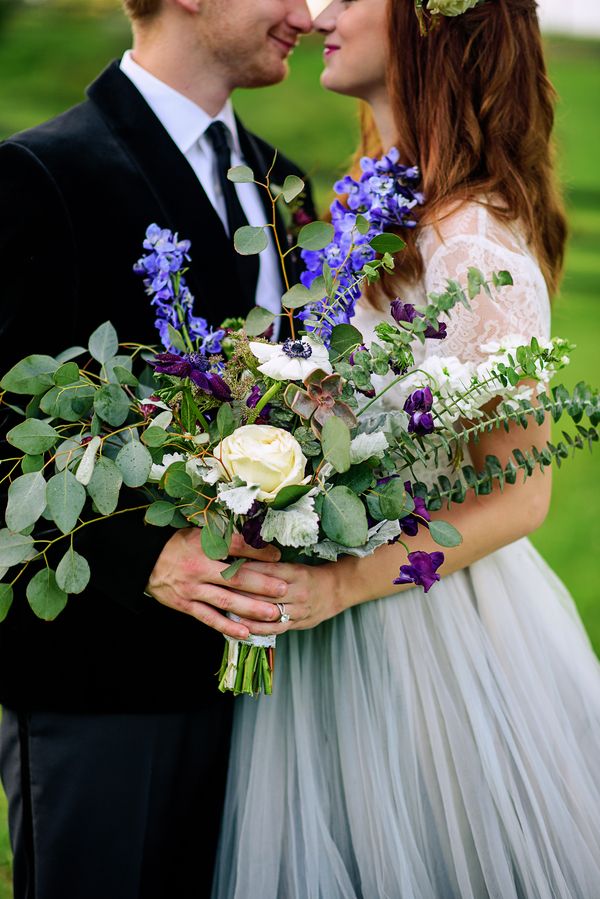 ...we're seeing roses, anemones, and dusty miller peeking through...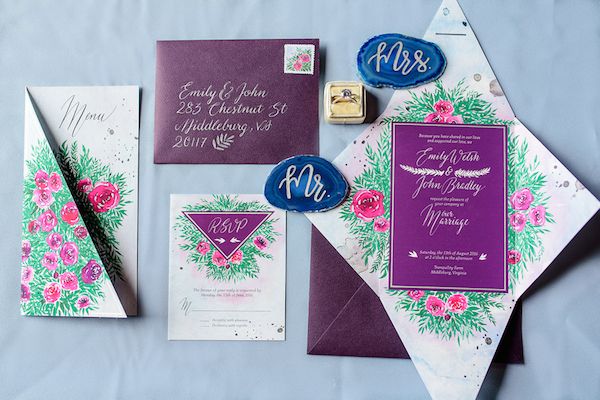 Calligraphy by
Lauren Perry Studio
brought a handmade feel to this shoot...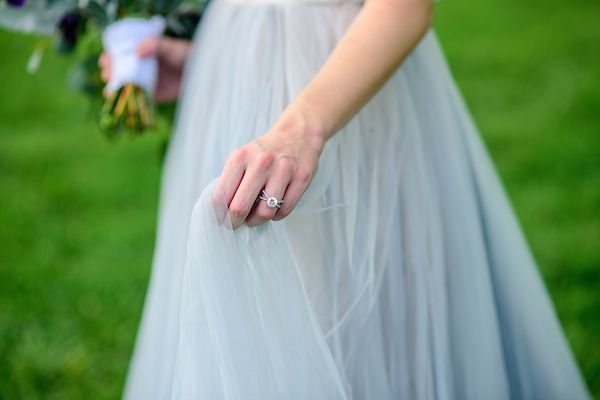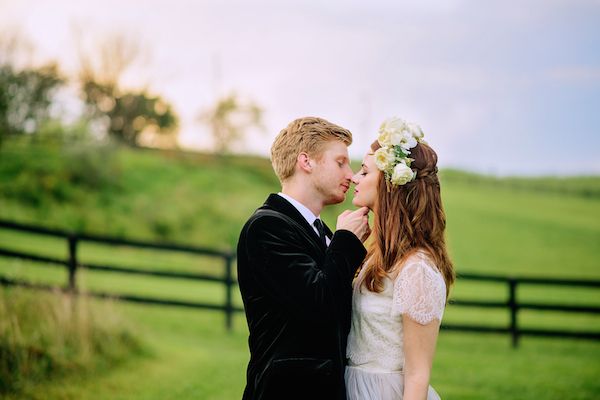 ...and we're loving the way that it was used on these agate slices.
... and this venue is absolutely stunning. And these two? Such cuties.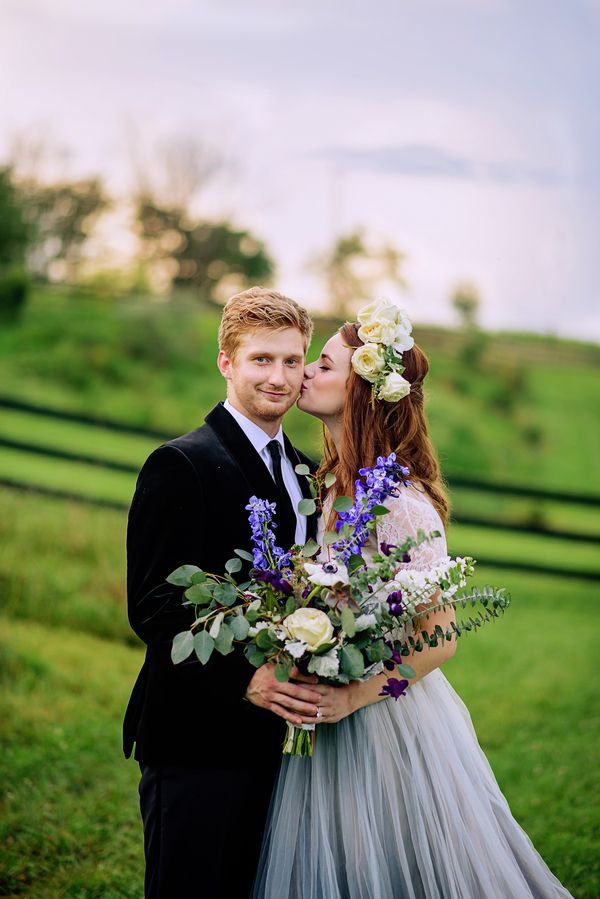 Geometric details are seen throughout and we're loving these unexpected triangular details.
...plus vivid colors on the cake and the unique cake stand are all kinds of lovely.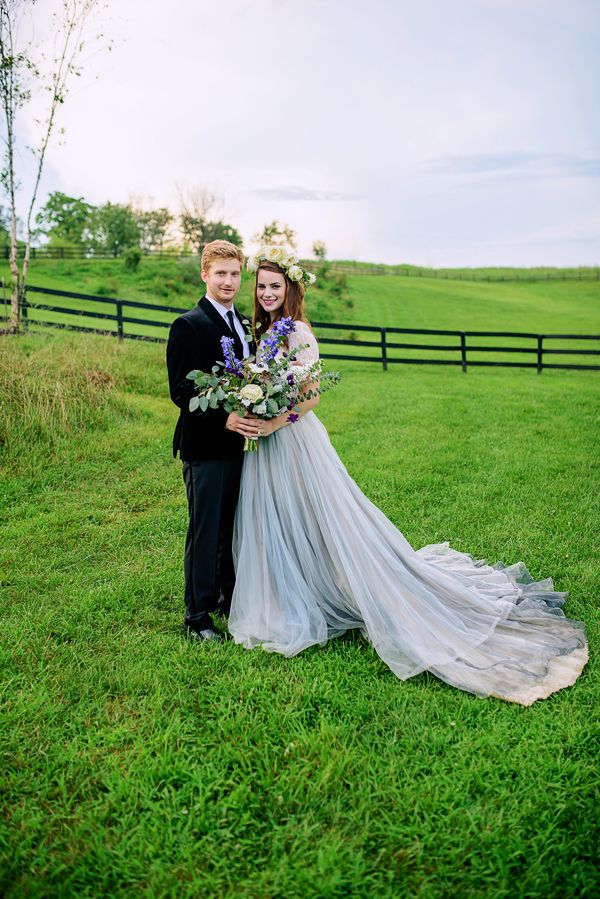 ...oh, and can we just pause for a second to talk about how dreamy this barn setting is?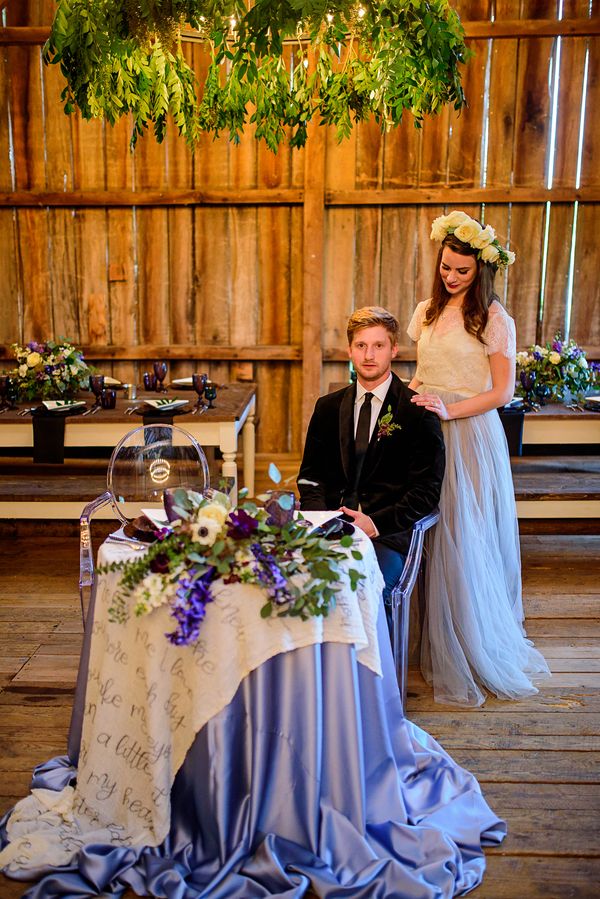 ...we didn't think this shoot could get any better! And then we saw this chandelier!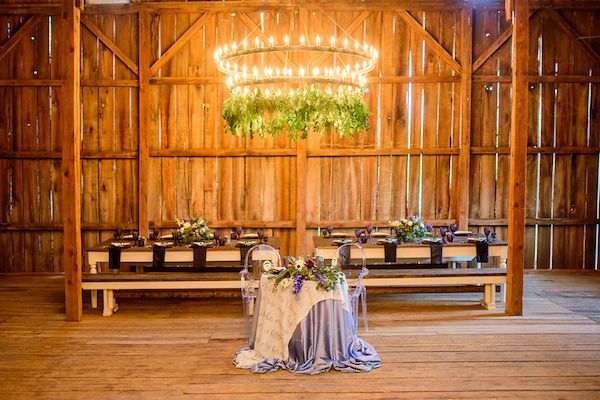 ...and all of this barn wood.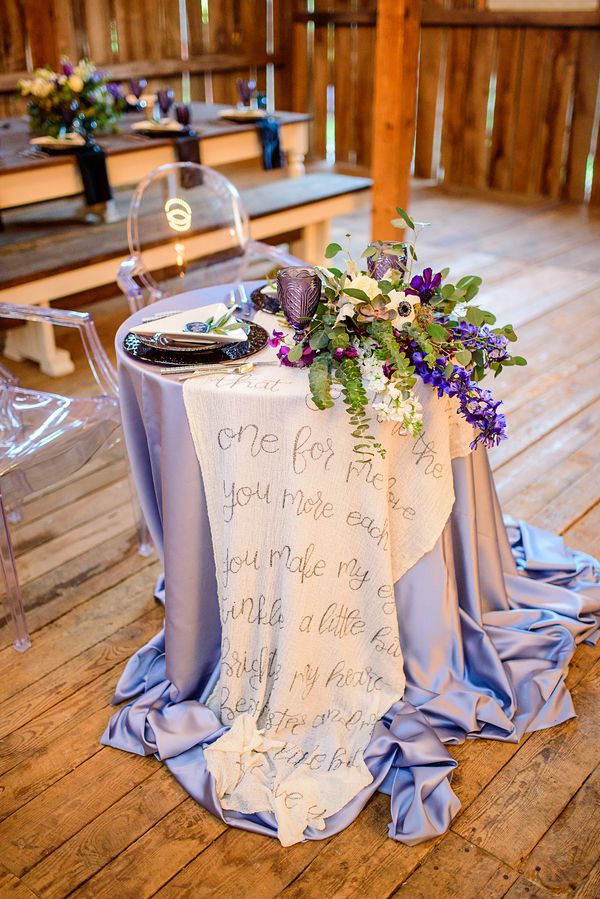 And a handmade table runner with vows written on top? Okay, wow!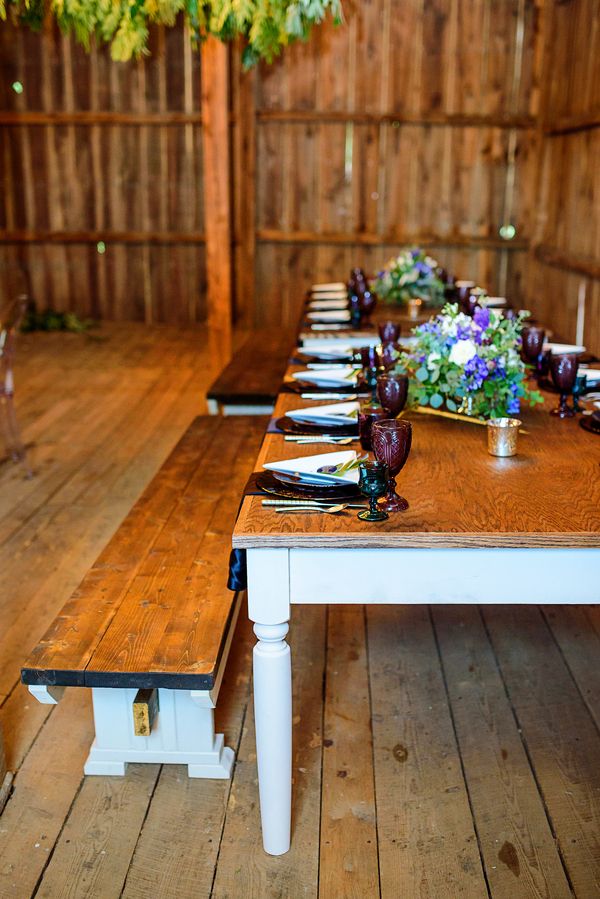 Modern touches were added like these ghost chairs and this crisp white geometric china.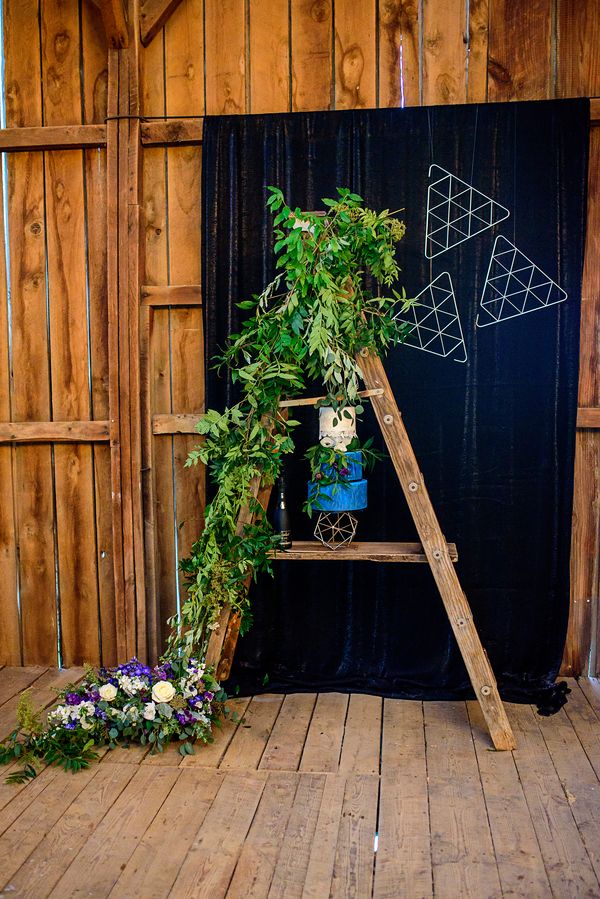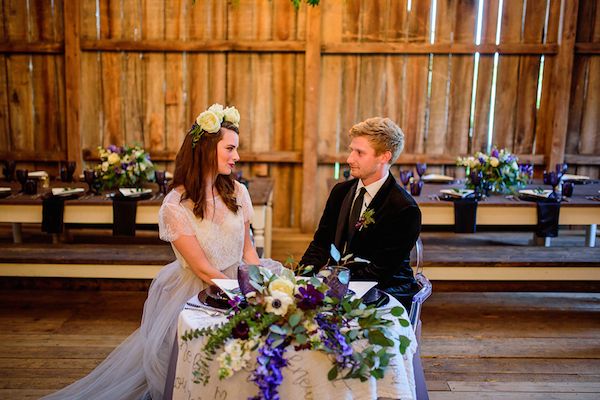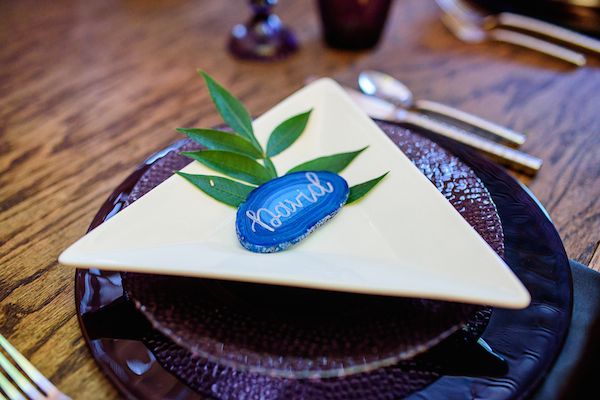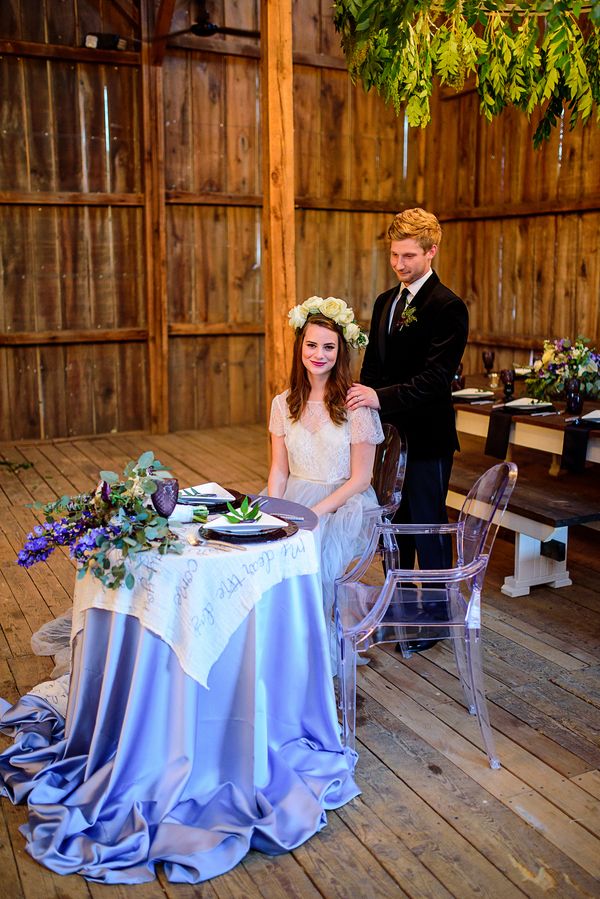 ...and how beautiful is this satin tablecloth and these gorgeous ghost chairs?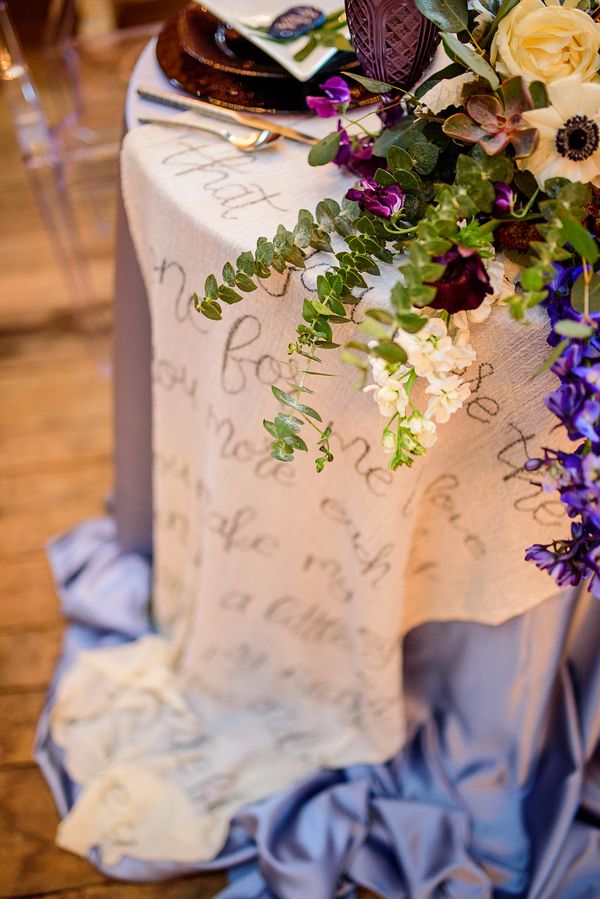 ... a closer look at this table runner reveals just how lovely it is...
Seriously, can we just have a wedding redo?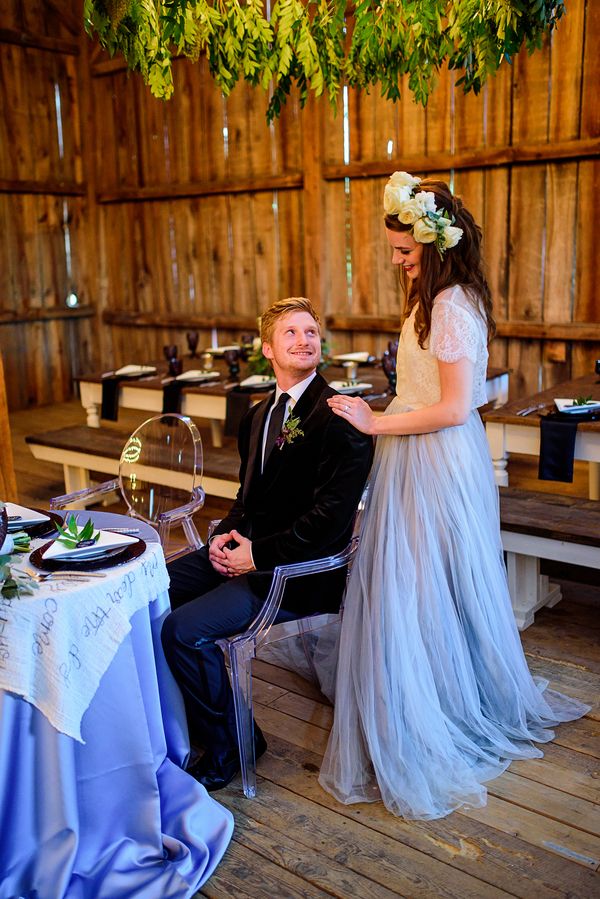 ...between these farm tables and these plum perfect goblets...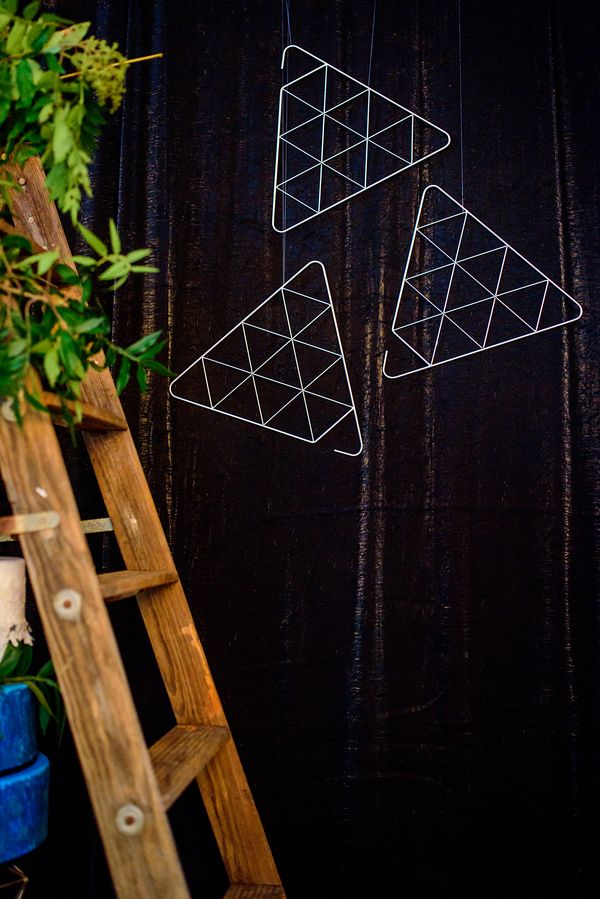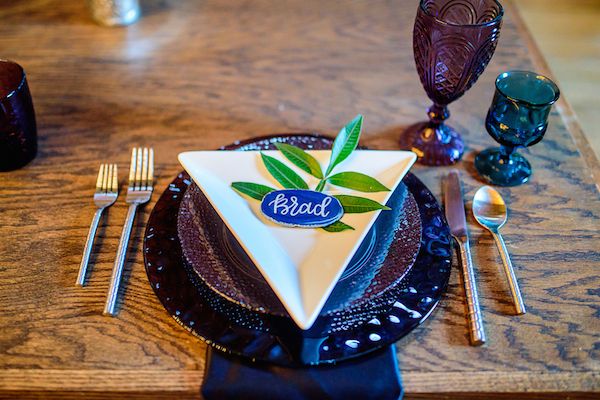 ...there's really nothing that we're not living for in this space.
...greenery really dressed up this chandelier and gave it some extra pizazz.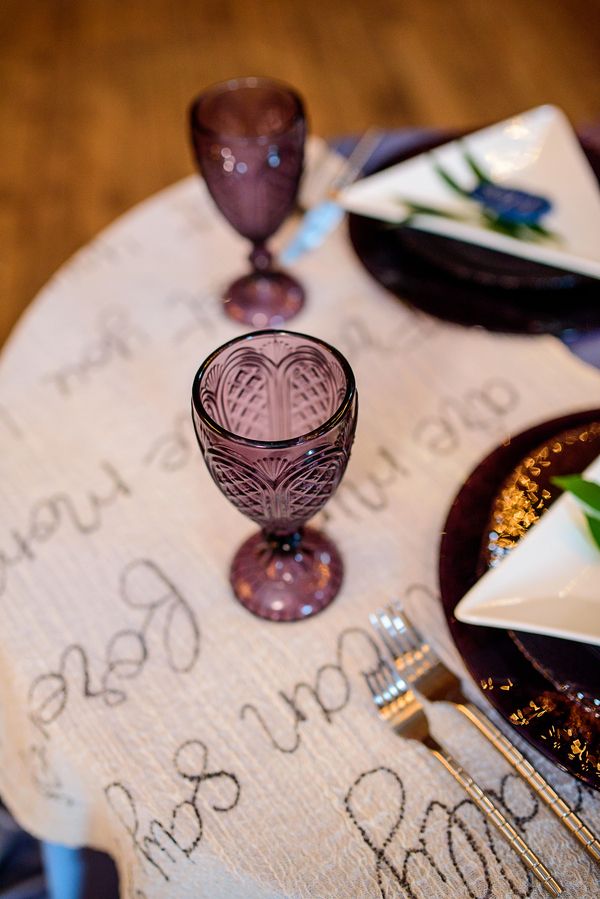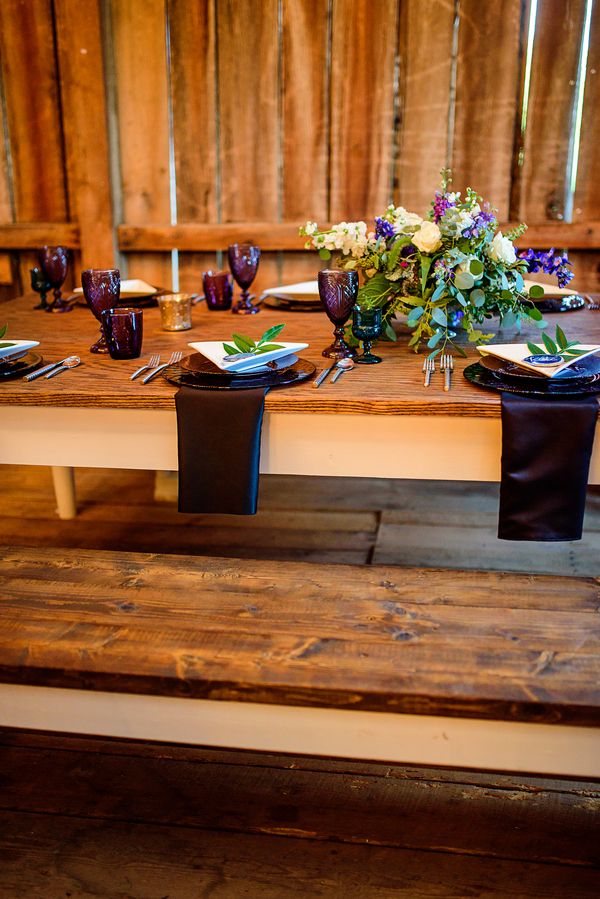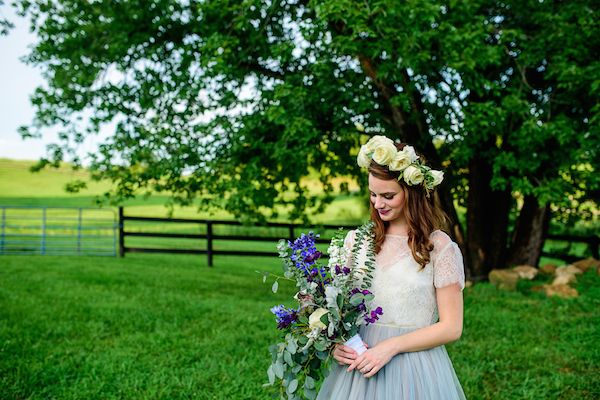 ...and this set up? Wow!
...it simply doesn't get any dreamier, m'dears!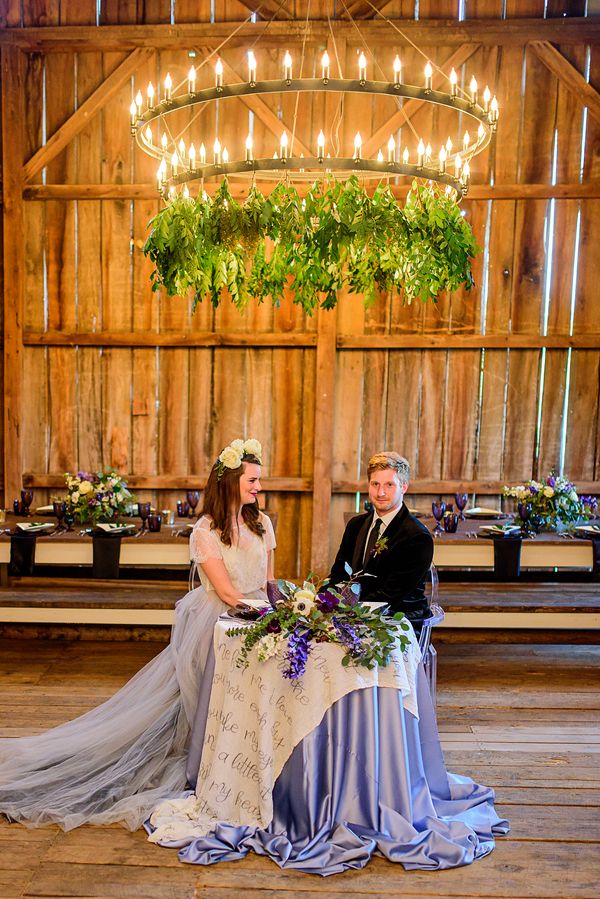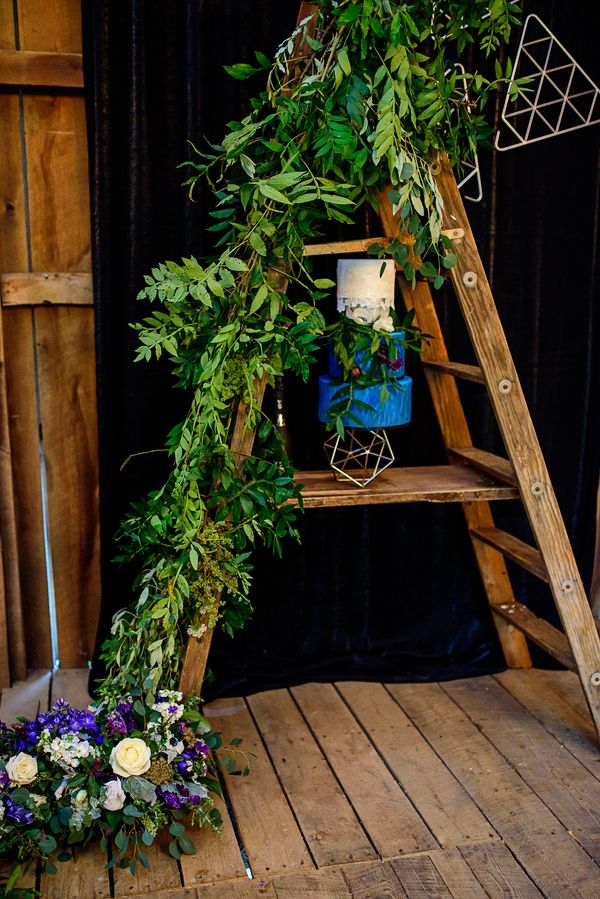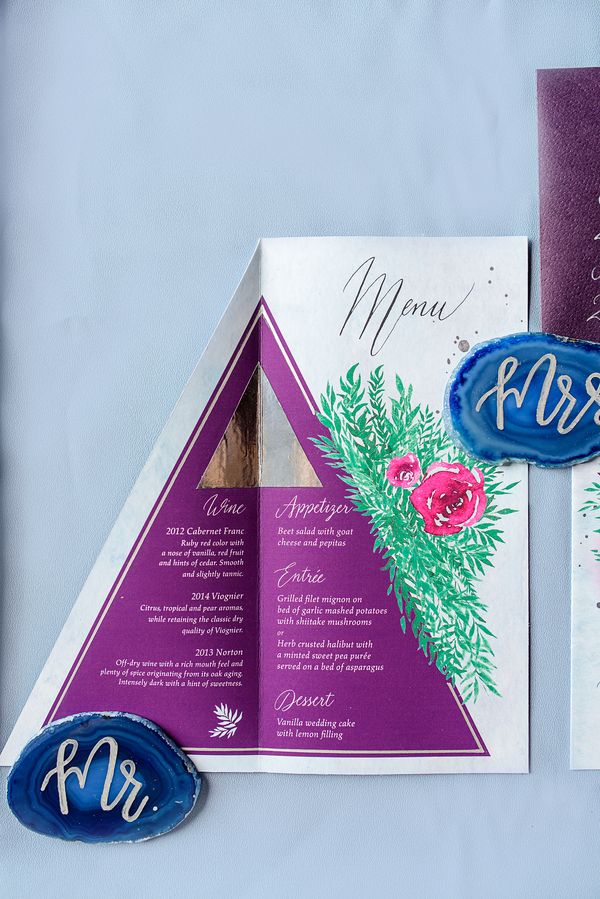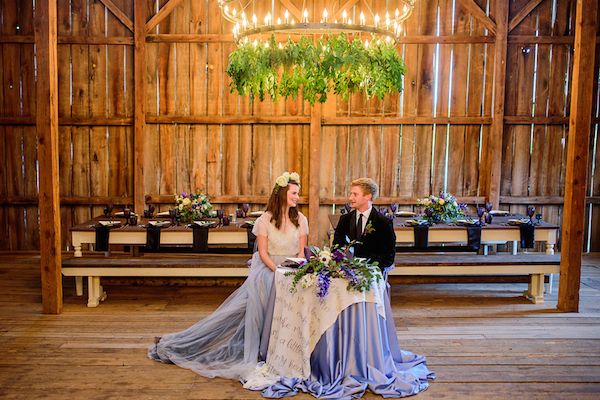 ...and they lived happily ever after....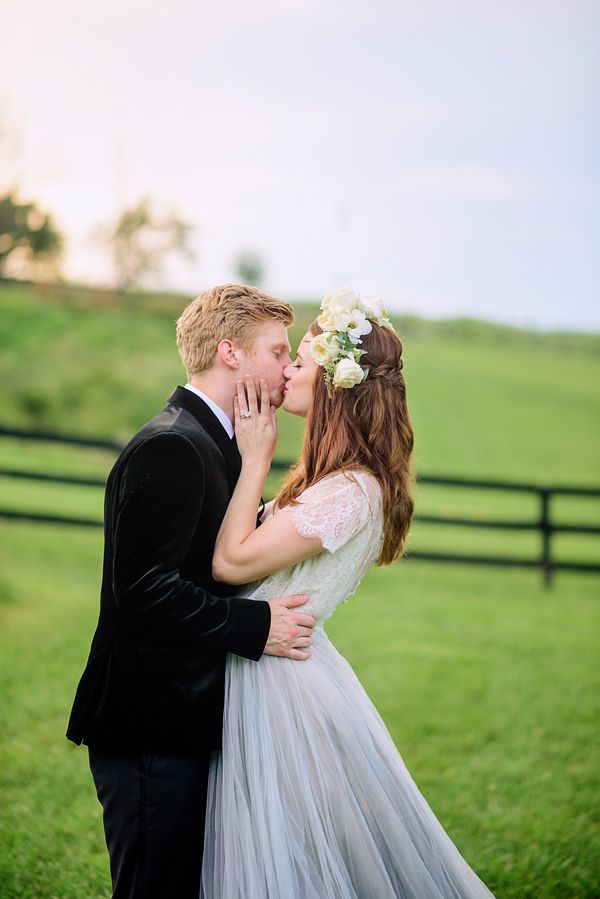 ...and what an incredible photo opportunity this made with the happy couple holding up their wedding vows.
...so symbolic of their love for one another, and their promise.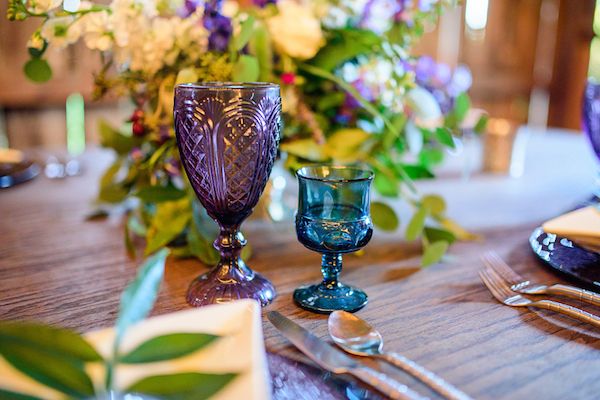 Talk about gorgeous!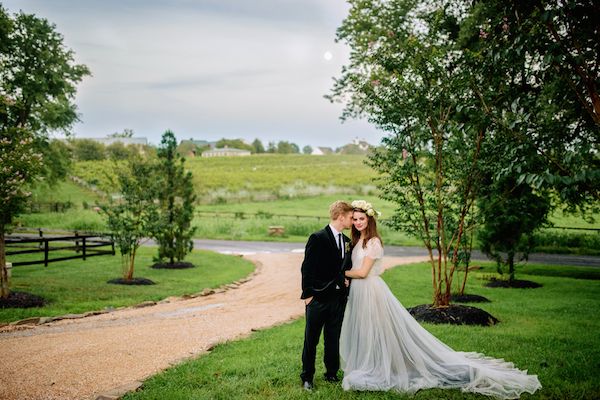 So how did you like that parade of pretties? We told you guys that it was good! Huge hugs and high fives to this talented team of wedding pros who clearly put so much heart into making this shoot come to life!
We really enjoyed this marrying of styles with the farm setting and these boho details. And these colors? Wow! It doesn't get dreamier than this!
Share This: