With Christmas in just 2 days —
make no mistake about it! We're just bursting at the seams with anticipation! Also it doesn't hurt that we have kiddos who allow us to see the holidays through new eyes. Such a magical time of year filled with celebrations galore and festive gatherings with family and friends.
Want to know one of our favorite things about the season? That would be all of the glitzy decor! And so imagine our excitement when we saw this fabulously festive fête pop up in our inbox!
Captured beautifully by
Elizabeth Fogarty Photography
and with florals by
Holly Chapple Flowers
, we can't wait to show you the 4 spectacular designs that they dreamt up! Good luck picking a favorite! They're all
so good
!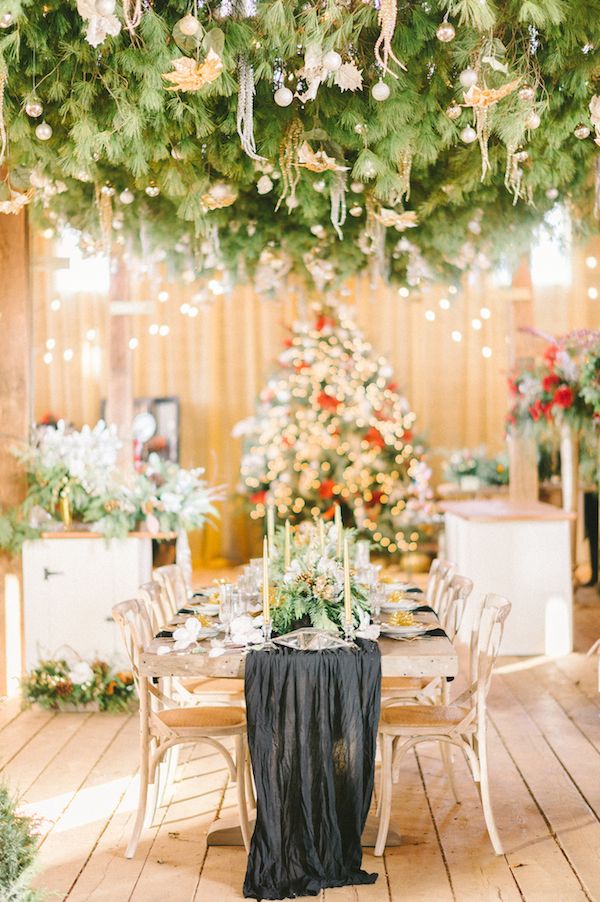 From the team, "We created our holiday festival to provide inspiration to our community. While we love designing weddings and events each week we really wanted to see all of those beautiful details presented for the holiday season."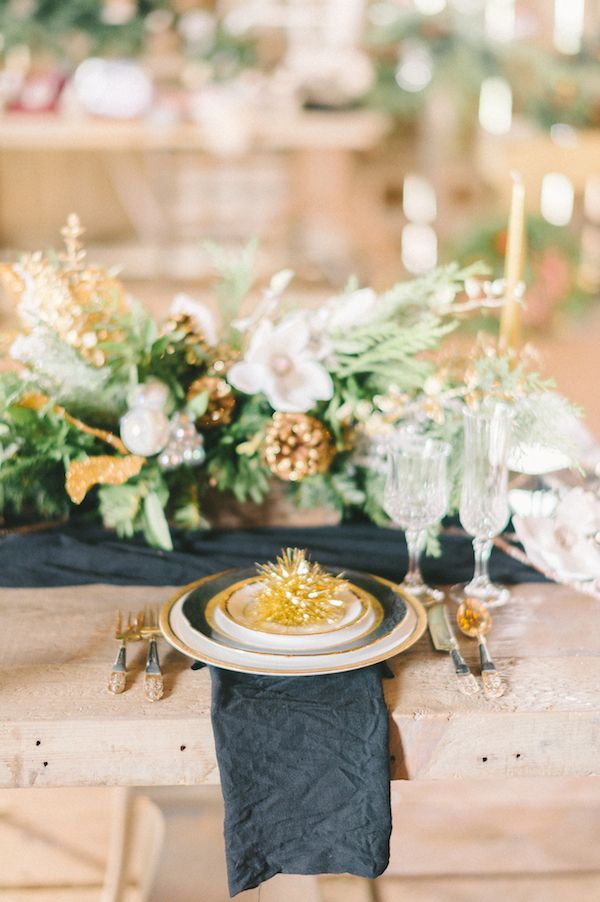 "We purposefully chose several different tablescapes to get people thinking about their own holiday tables." Festive, fabulous, and over the top pretty get ready to be inspired!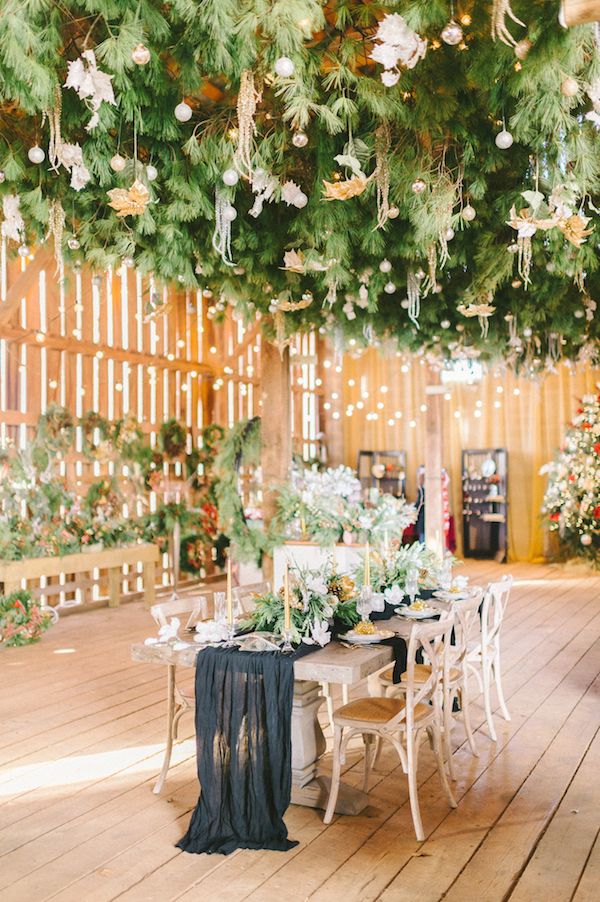 With rentals by Something Vintage and table settings from Hope Flower Farm, each and every detail was carefully curated!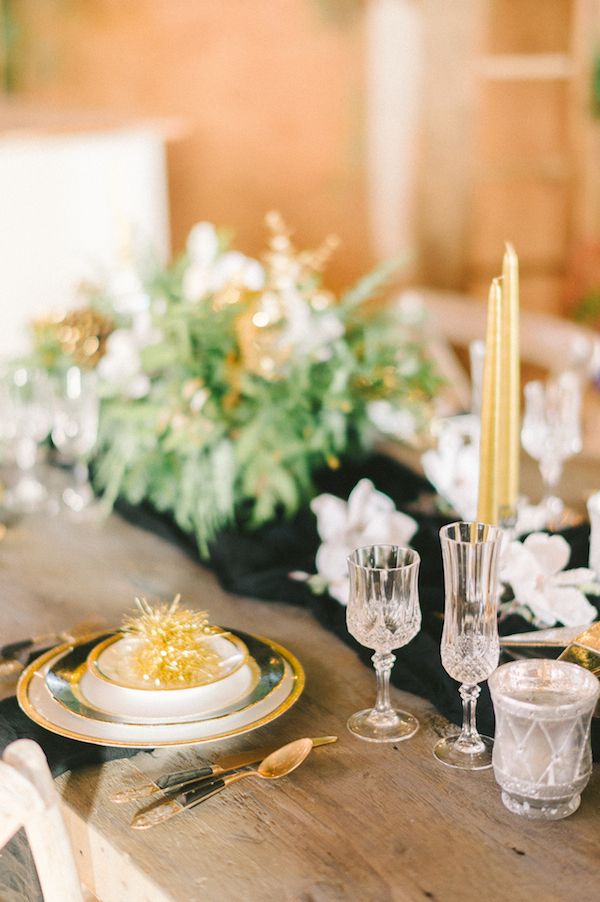 ... we can't get over this splendid setup! With pine branches and Christmas ornmaments dancing from the ceiling - we don't know about you, but we're feeling instantly inspired!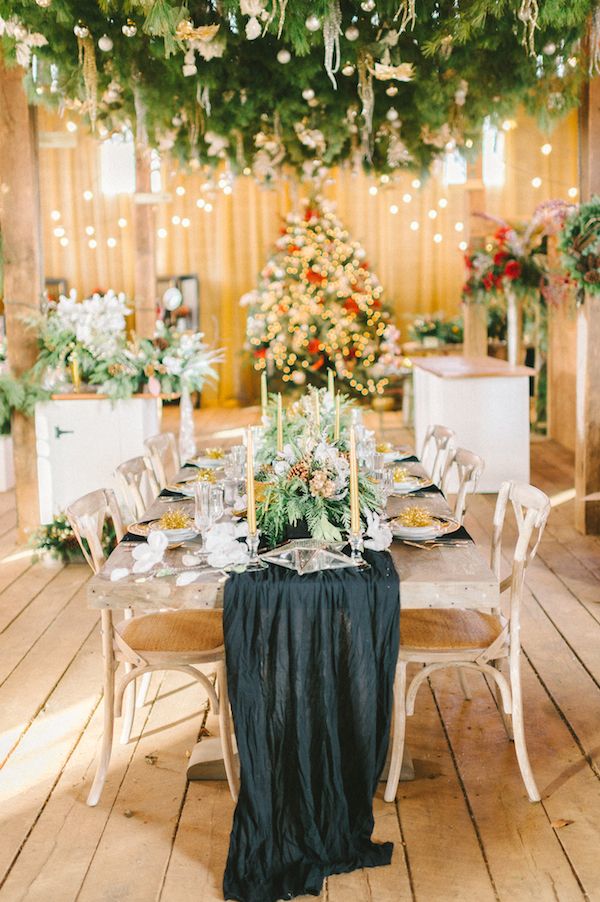 Gold tinsel added the loveliest festive flair. And with gold rimmed china and taper candles galore?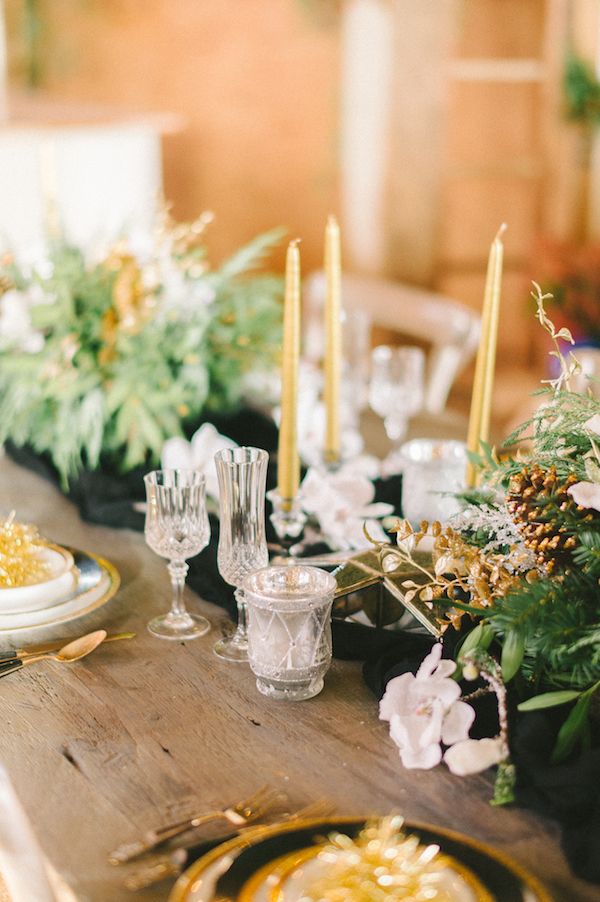 ...there's absolutely nothing we're not loving in this gorgeous space!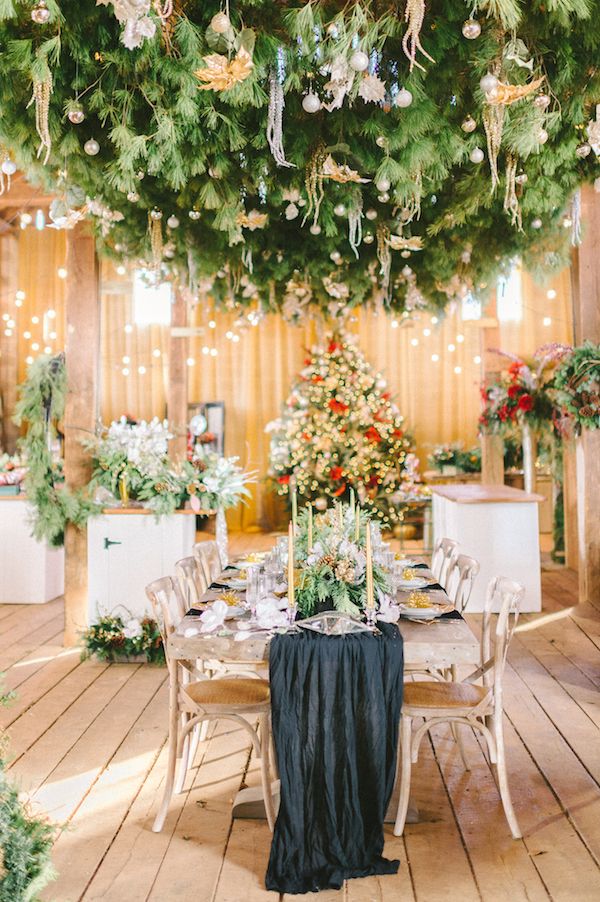 .... plus who could resist these golden pinecones throughout?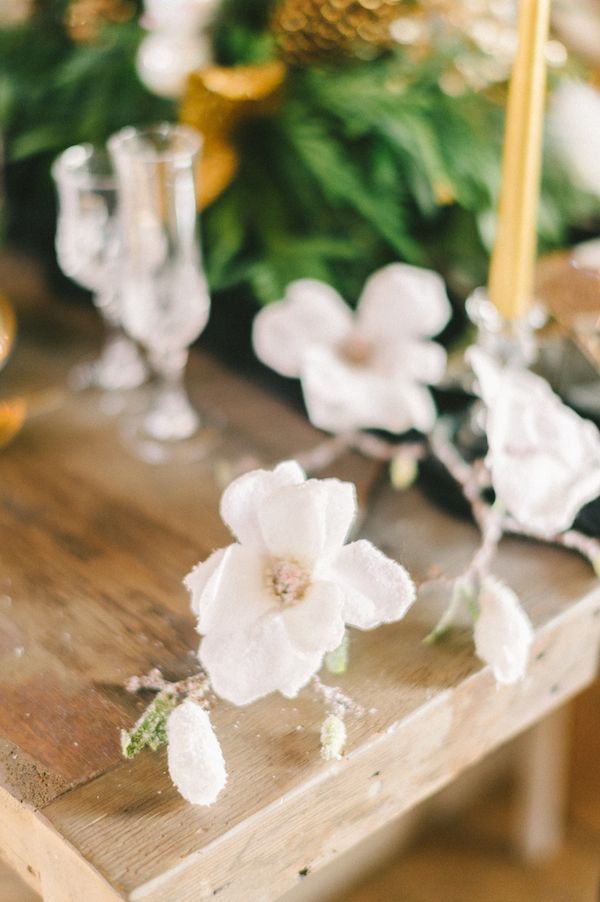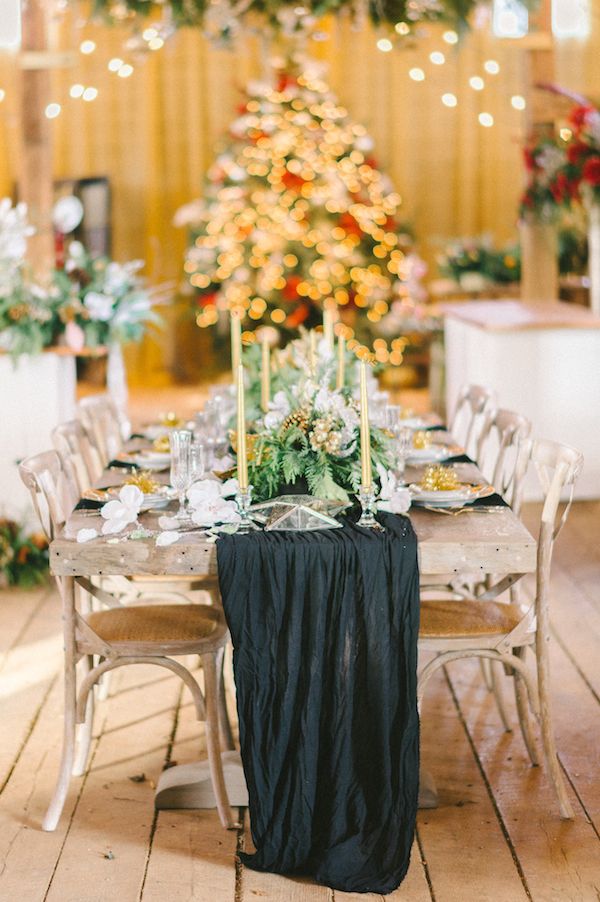 More from the team, "Our hanging installation was a show stopper and connected to our classic red, white, gold and silver Christmas tree."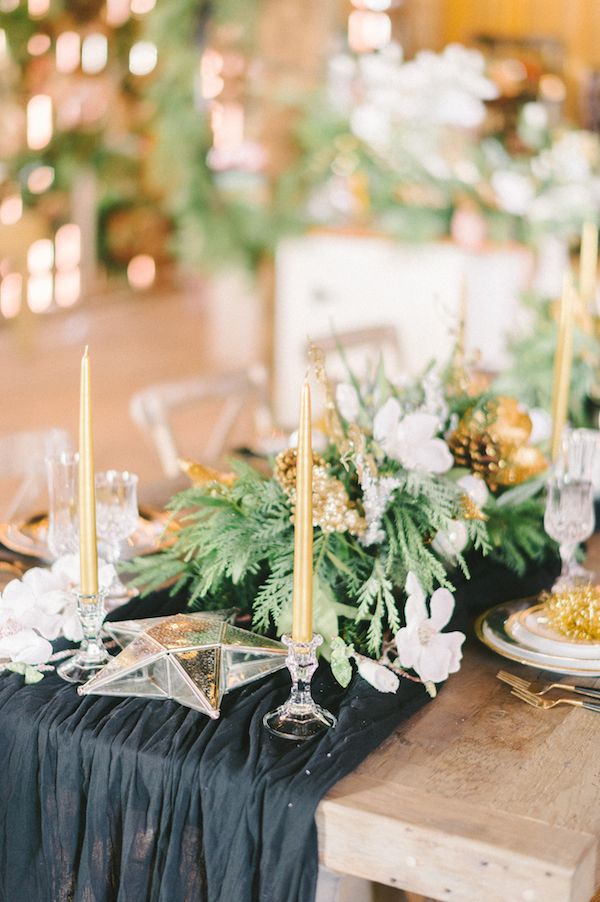 "and if this wasn't enough to get you in the mood, hay rides were provided to get us all in the holiday spirit."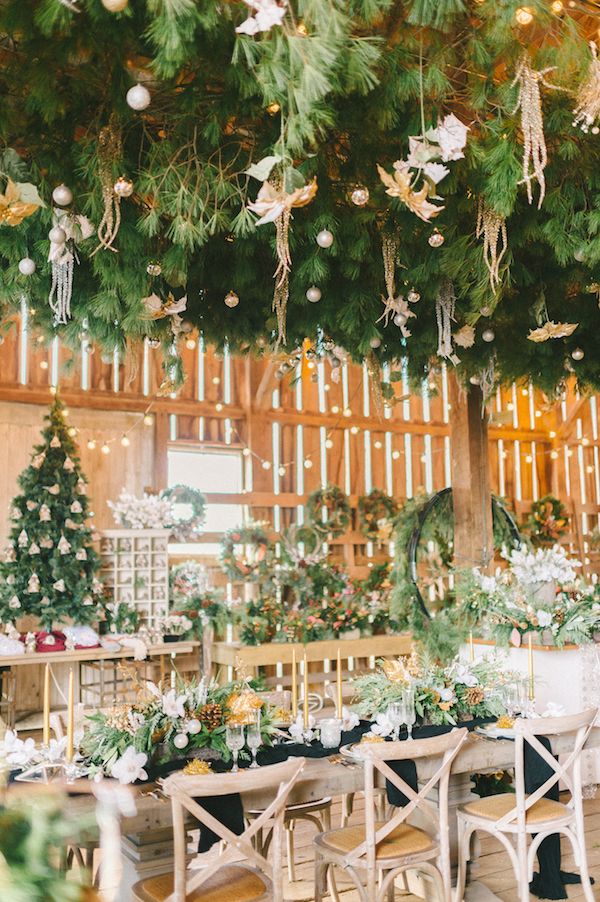 ... we're loving this black crinkly runner from Honey Silk. And how great are these star details?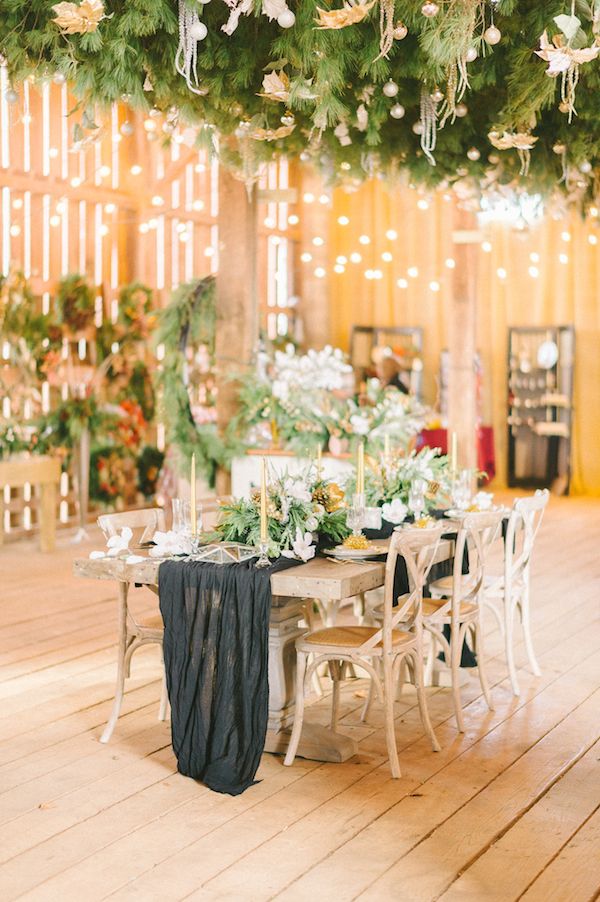 Twinkly lights added extra ambiance. And oh my goodness. We can't get over these fresh pine wreaths! Oh to be a guest at this party!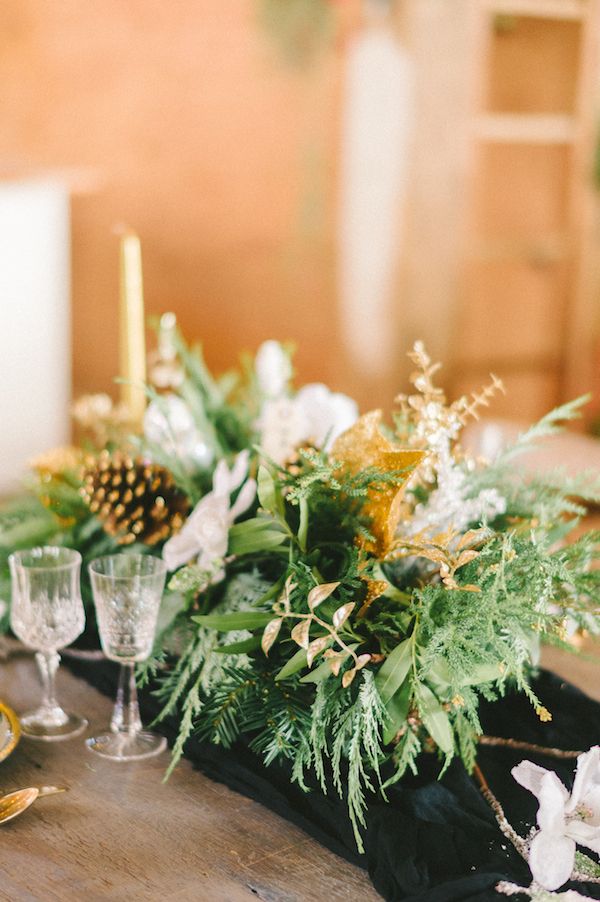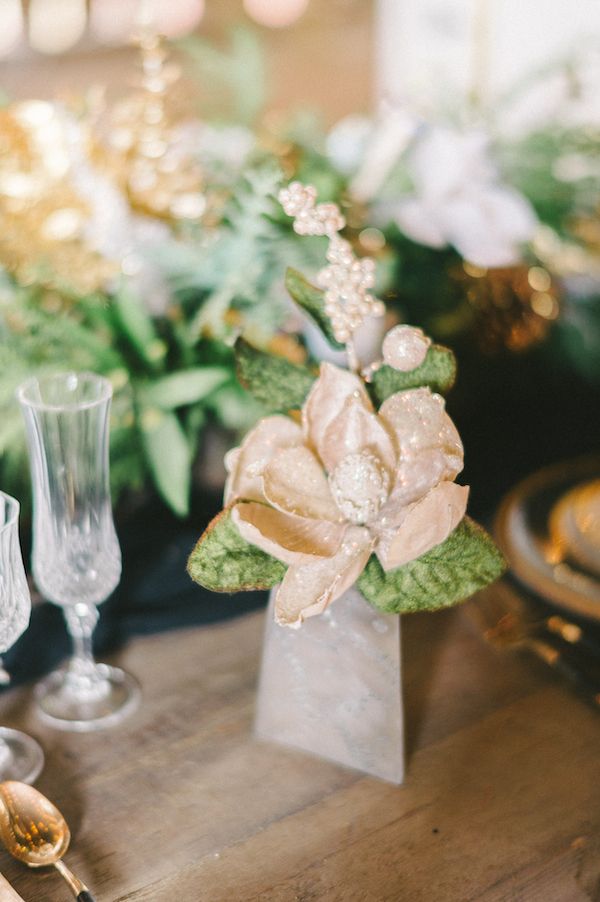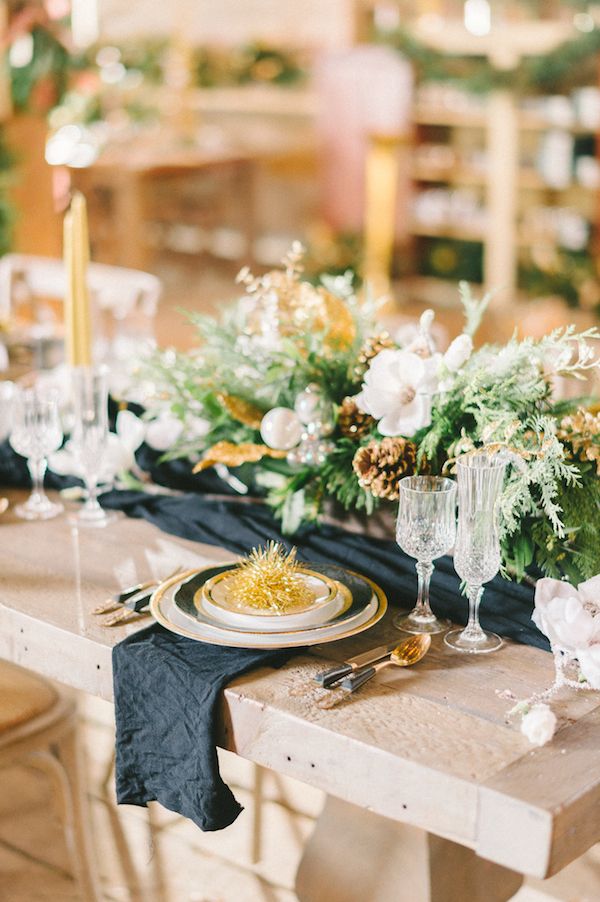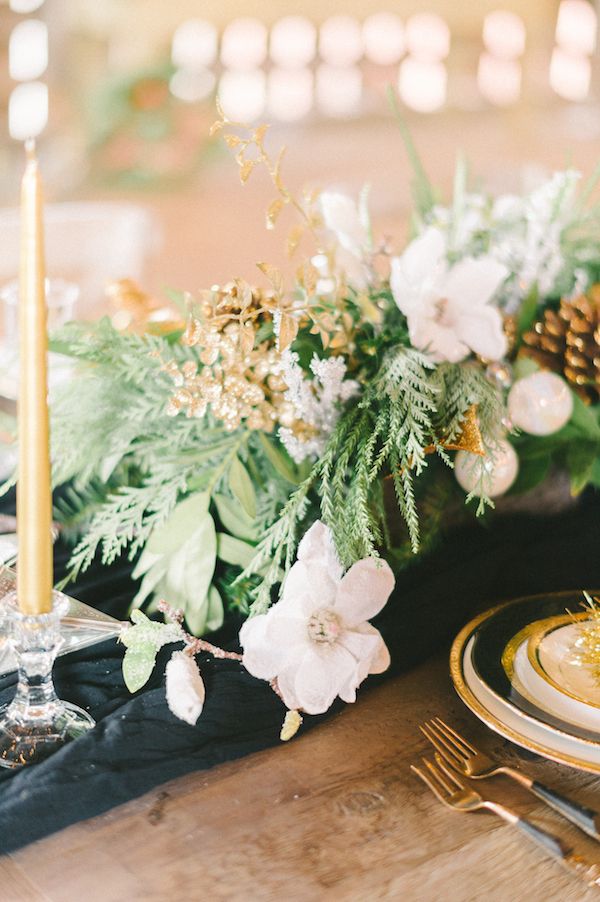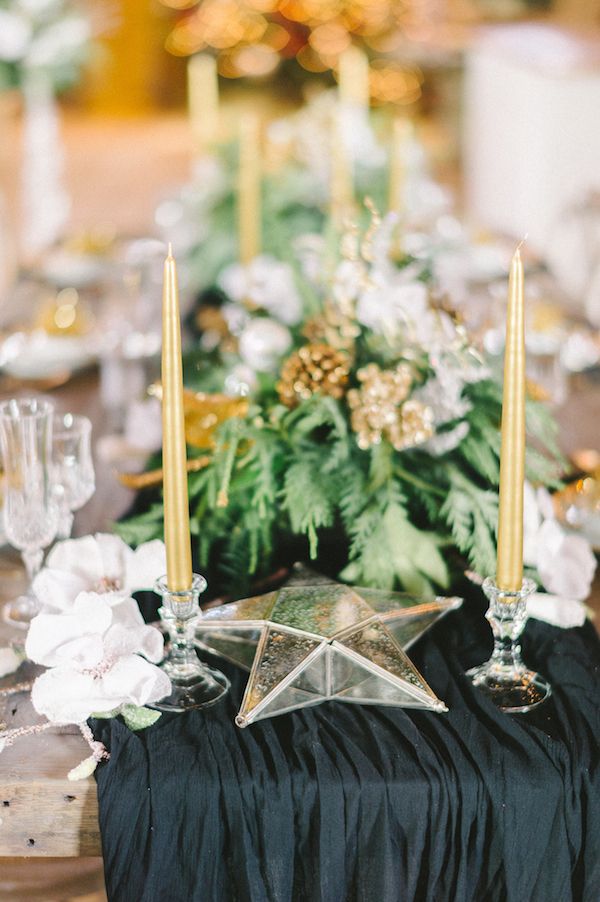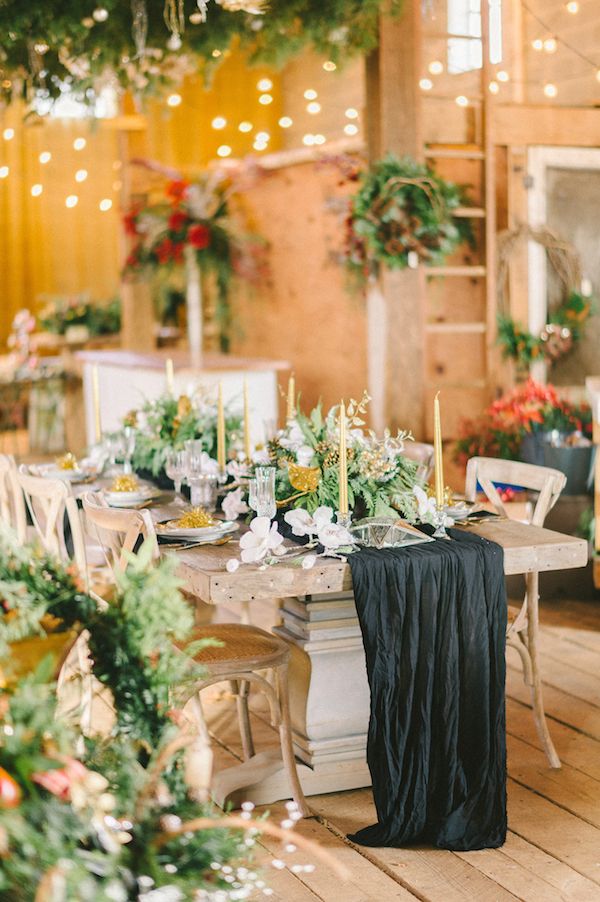 Our love runneth over for this dreamy design!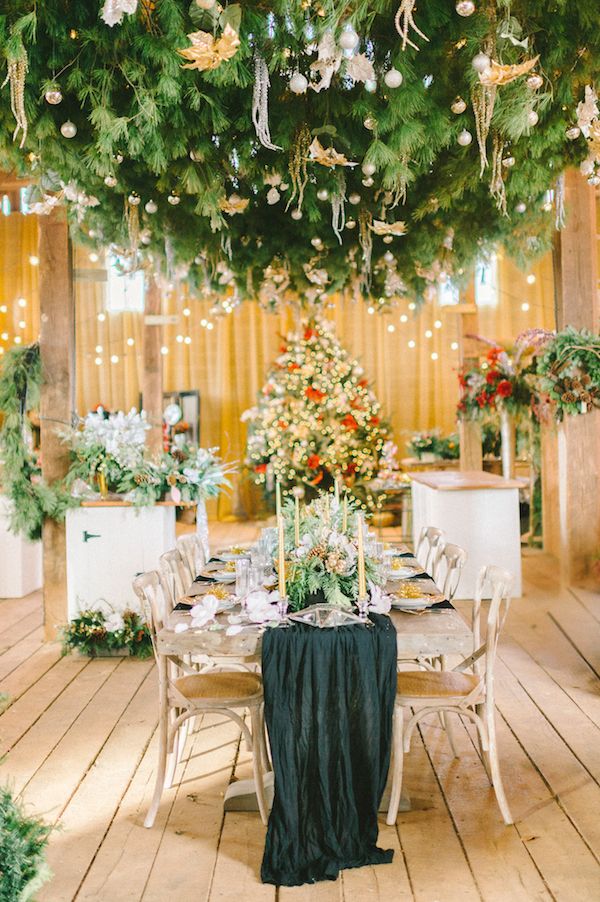 ...because what's not to love? Holly Chapple Flowers, you absolutely outdid yourself with these florals.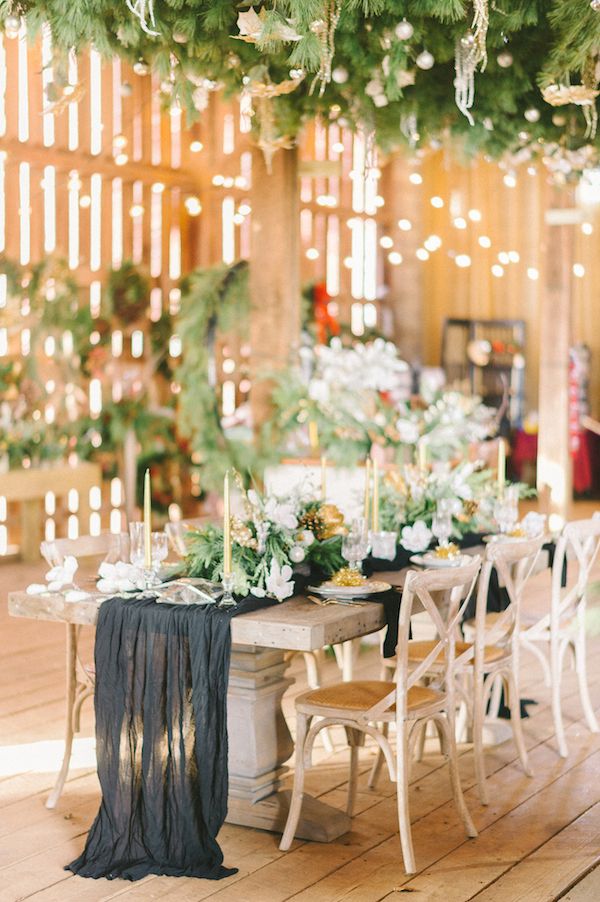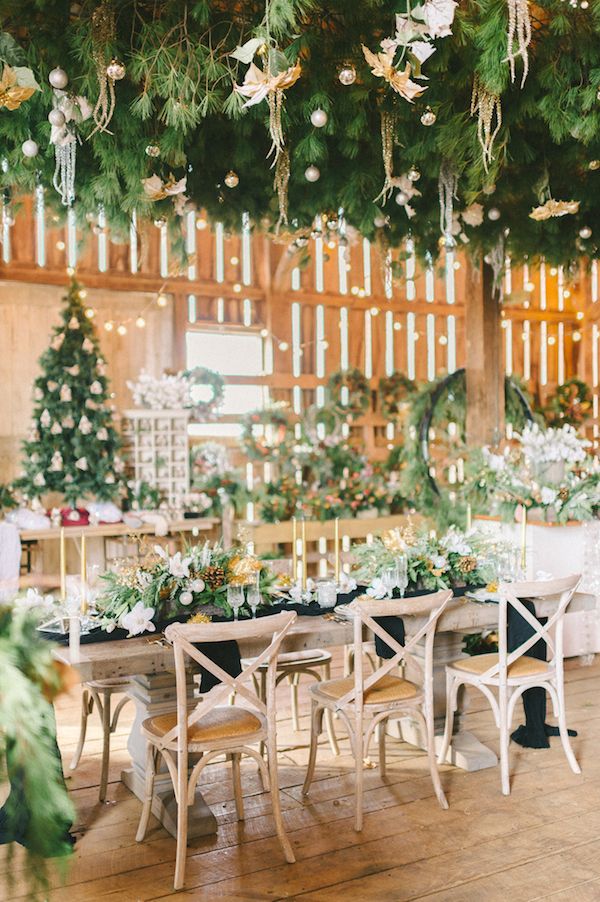 Next up, we have this golden, glitzy look!
It's a look that pairs gold rimmed china. And at each place setting sat the cutest little deer figurines we ever did see.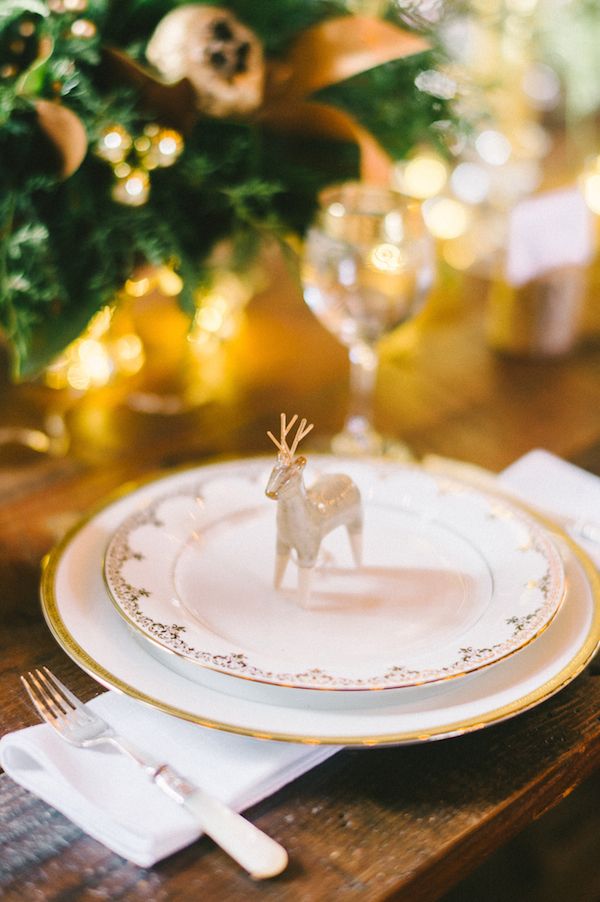 ...make no mistake about it, we're simply smitten with it all.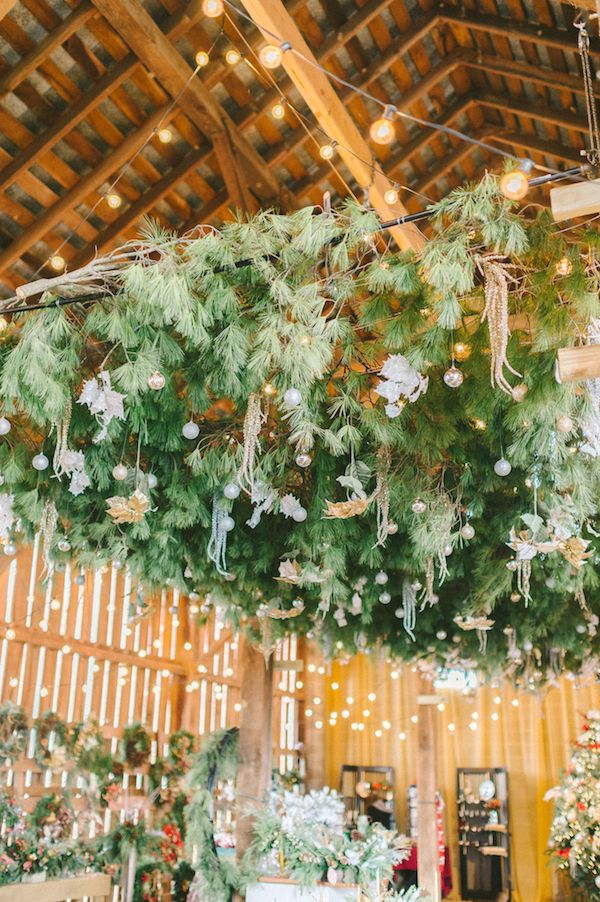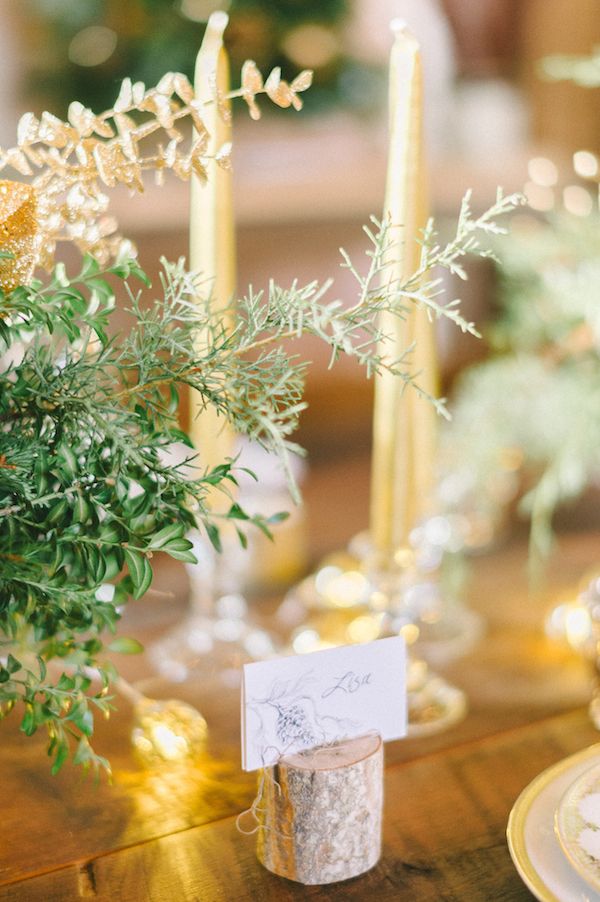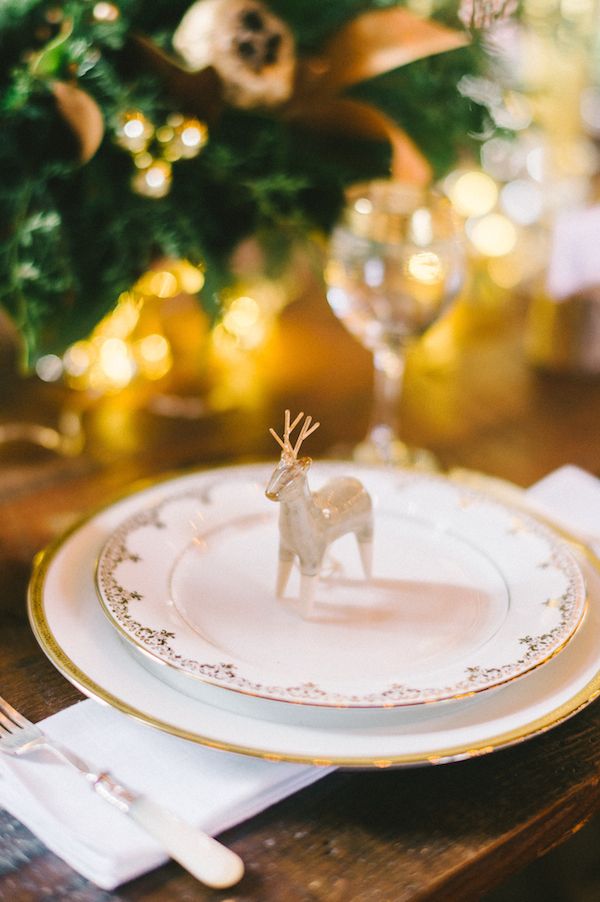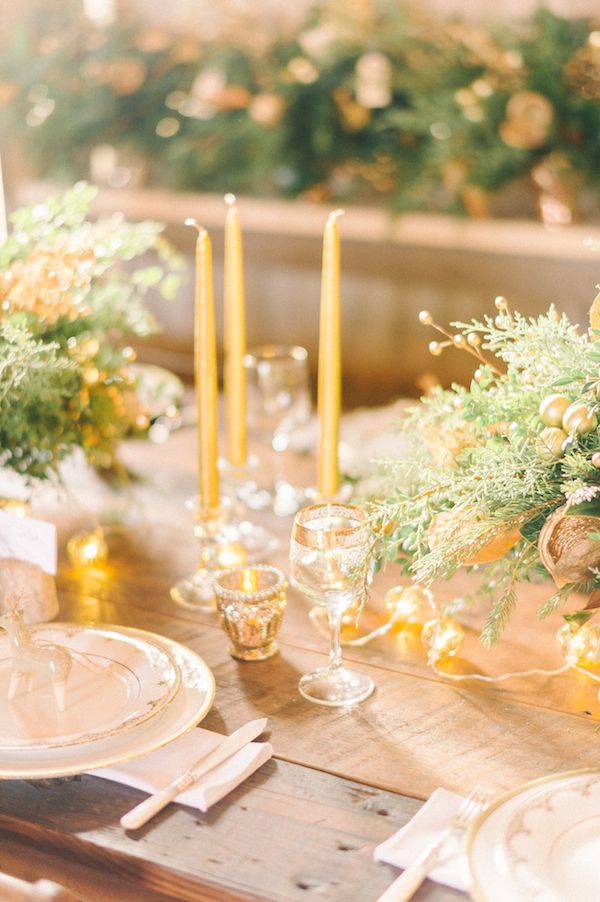 ...so many light filled captures by Elizabeth Fogarty Photography.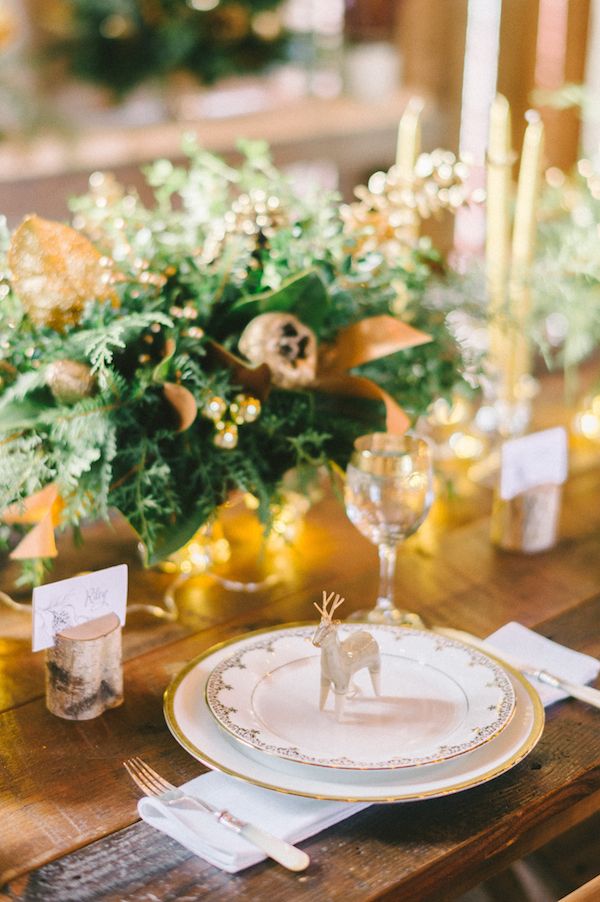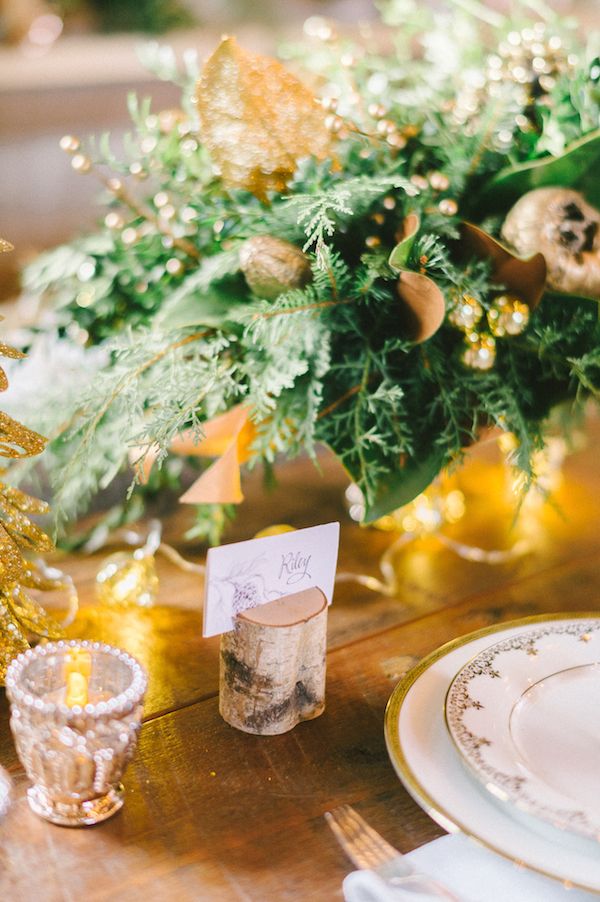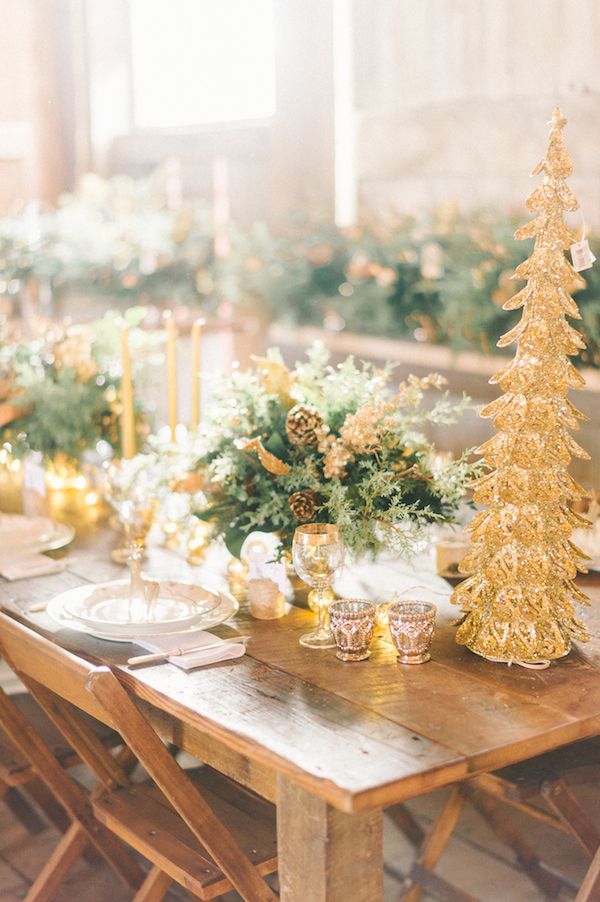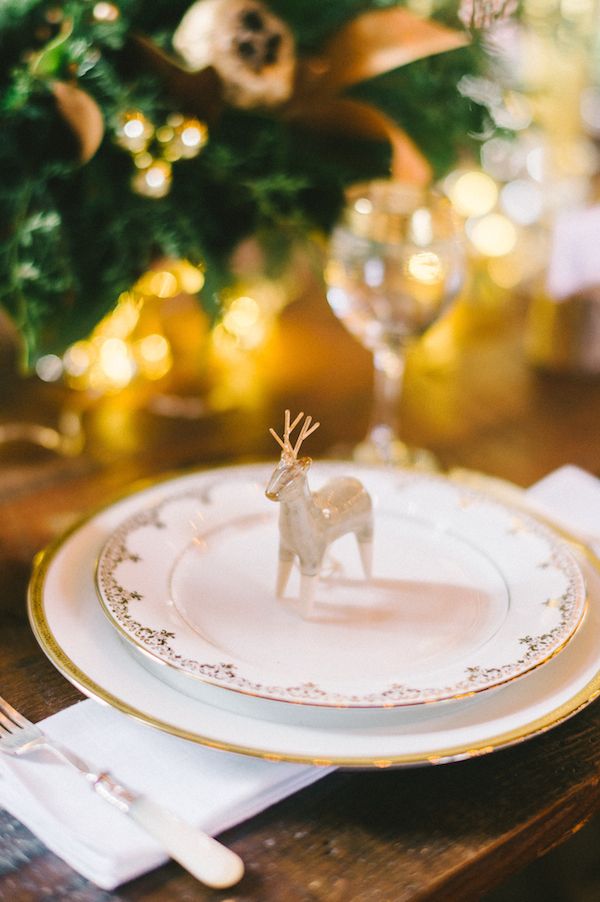 ...and this woodland feel with its rich wood tones and these little tree slice place card holders?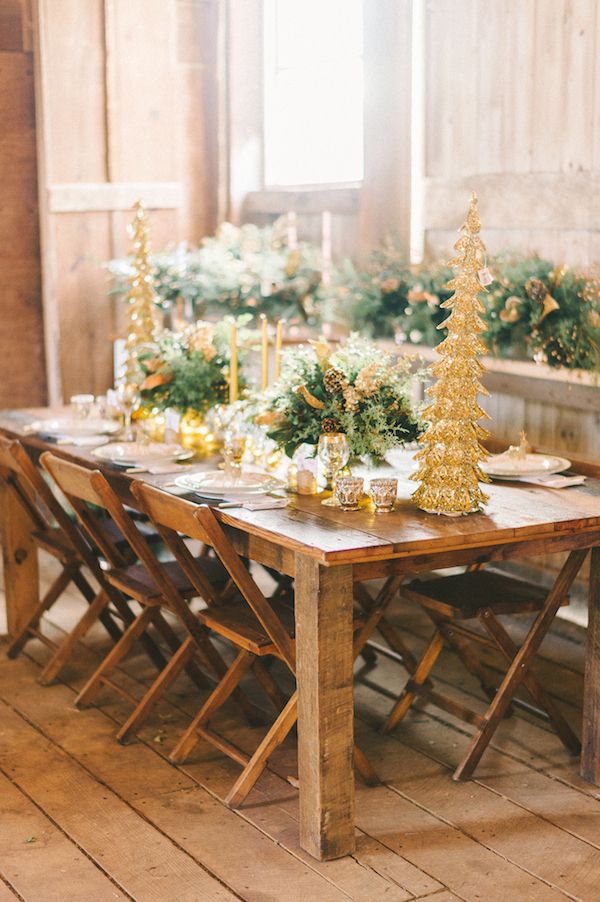 So obsessed! Next up we have this traditional meets modern Christmas design.
... Ahhh these industrial style copper chairs take it to a whole new level of awesome!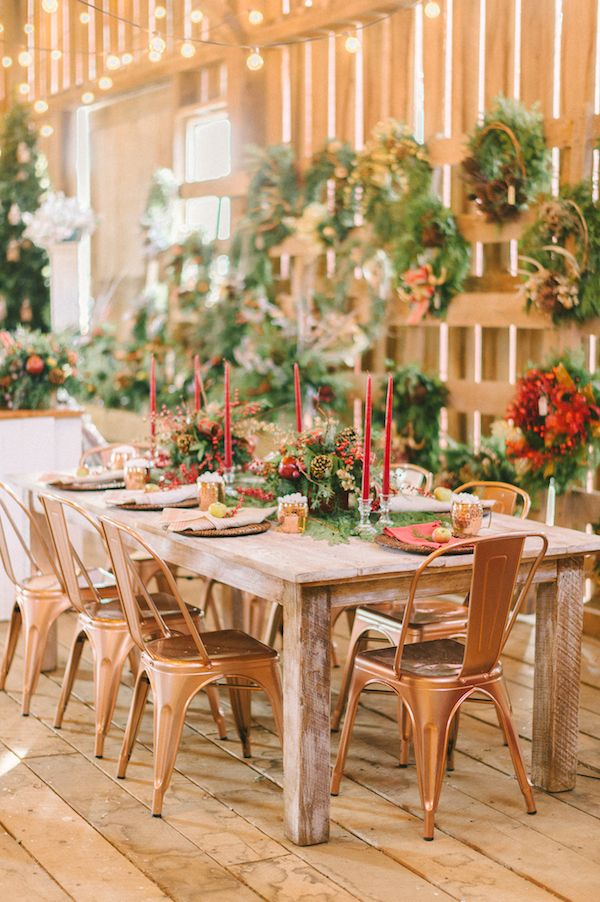 ... the red candles, those Moscow Mules! And those sweet pears perfectly placed on top of the place settings.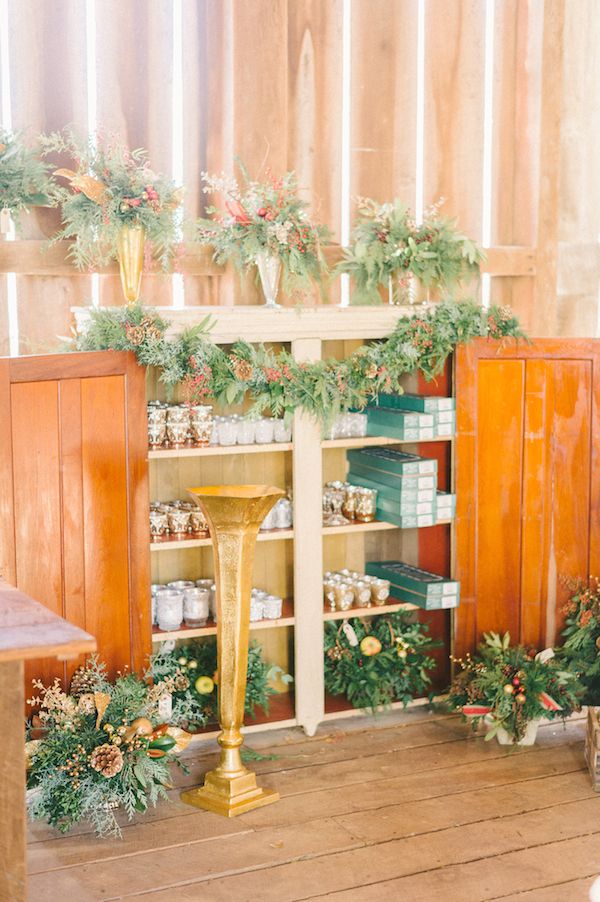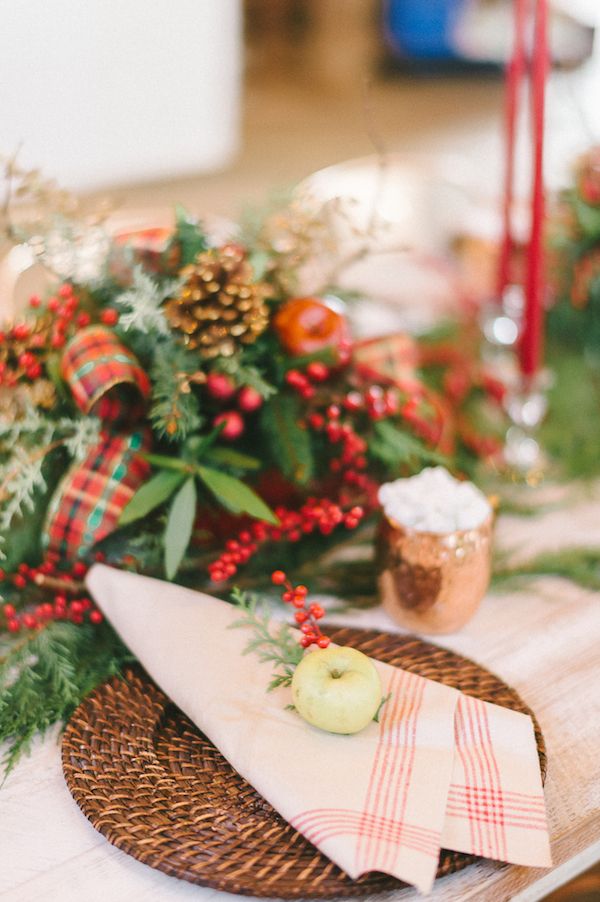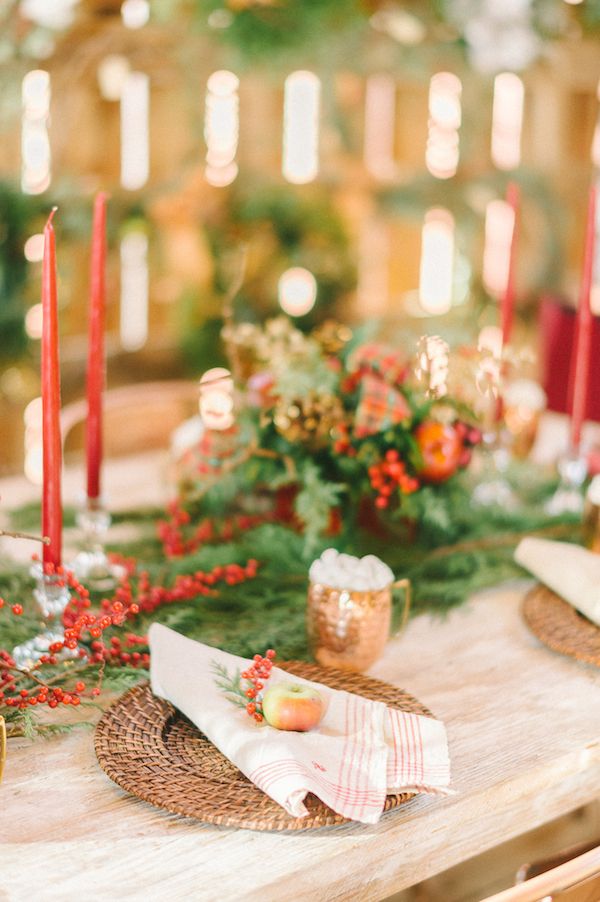 ... berries interspersed throughout the runner...
...and touches of plaid on the ribbons. Hope Flower Farm, your place settings sure are lovely!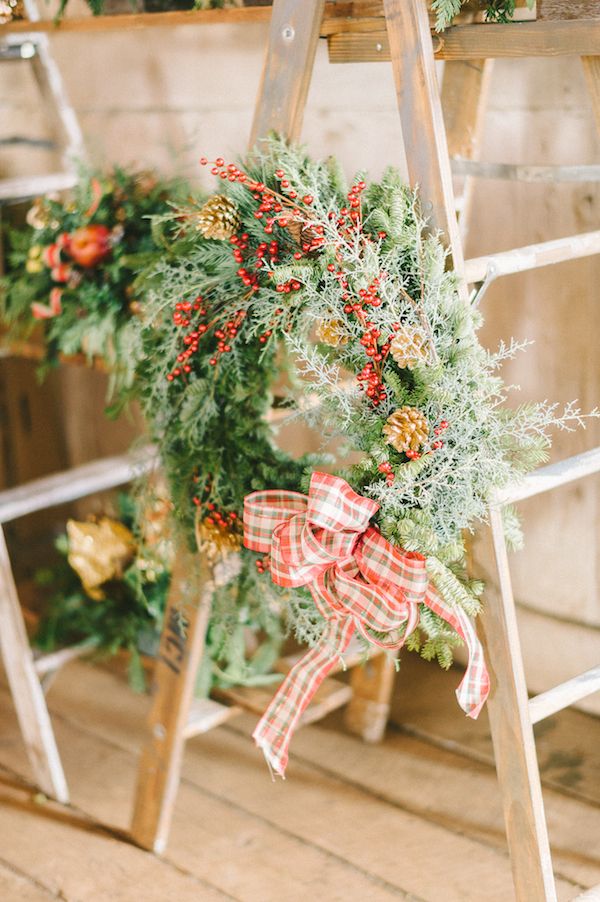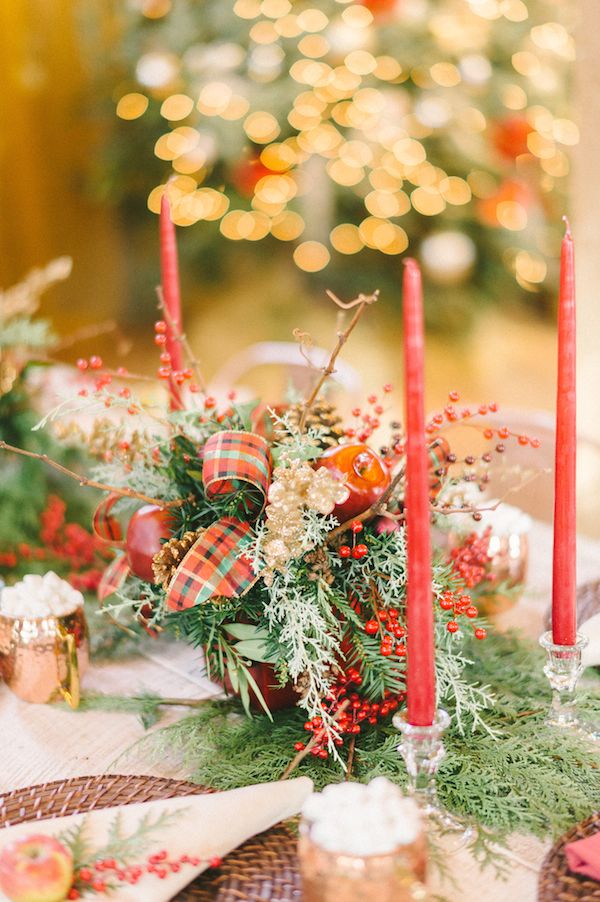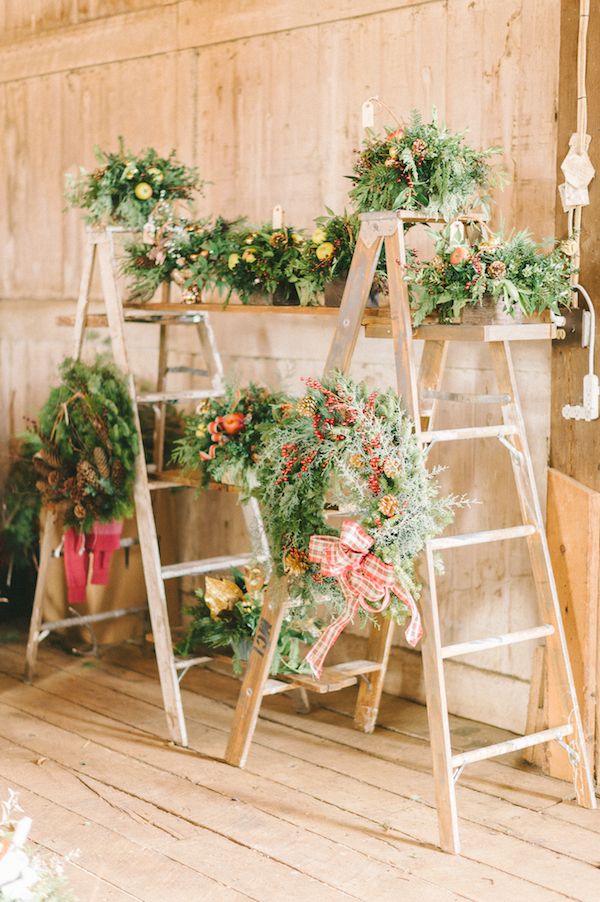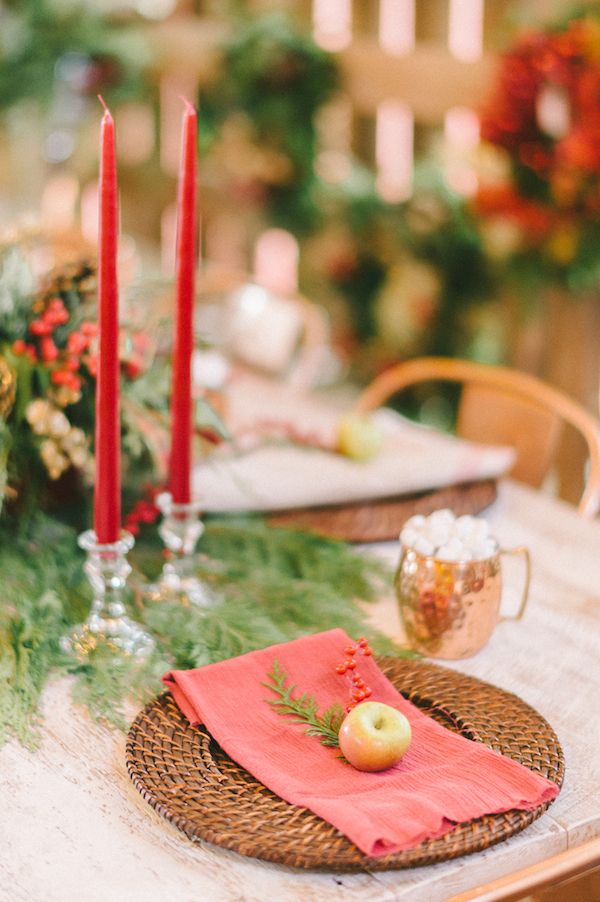 ... these rattan chargers added a great textural element. And how fun are these copper cups filled to the brim with marshmallows?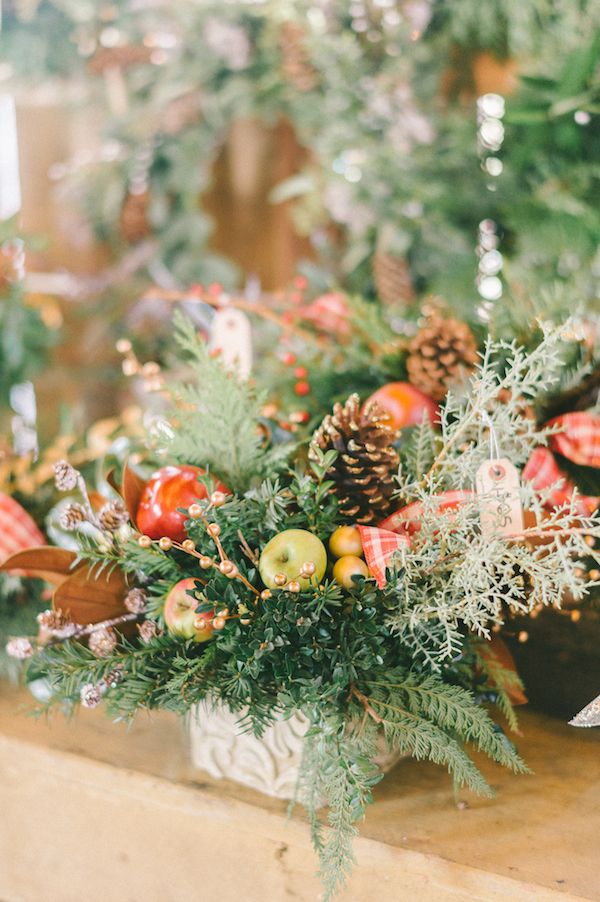 ... Festive foliage was around every single corner in this magical space.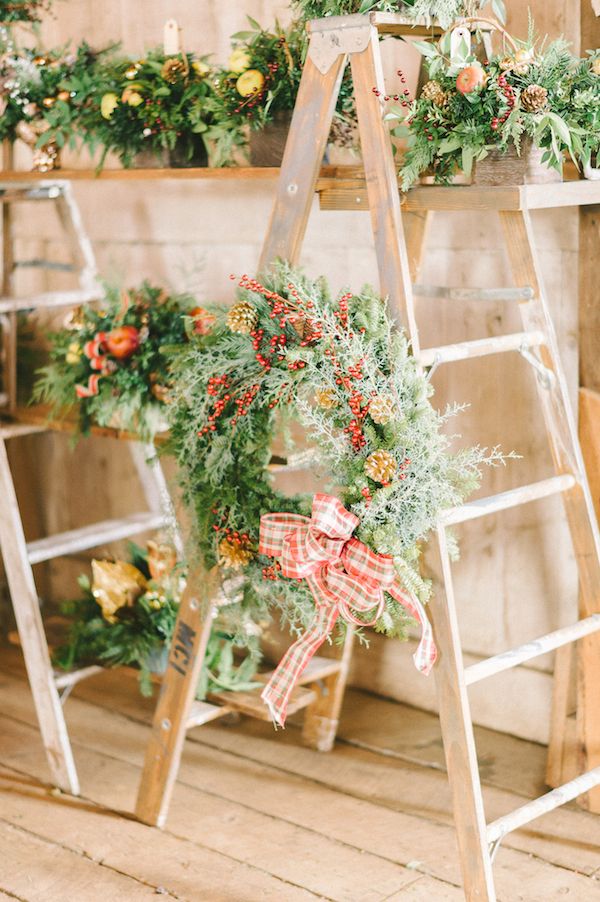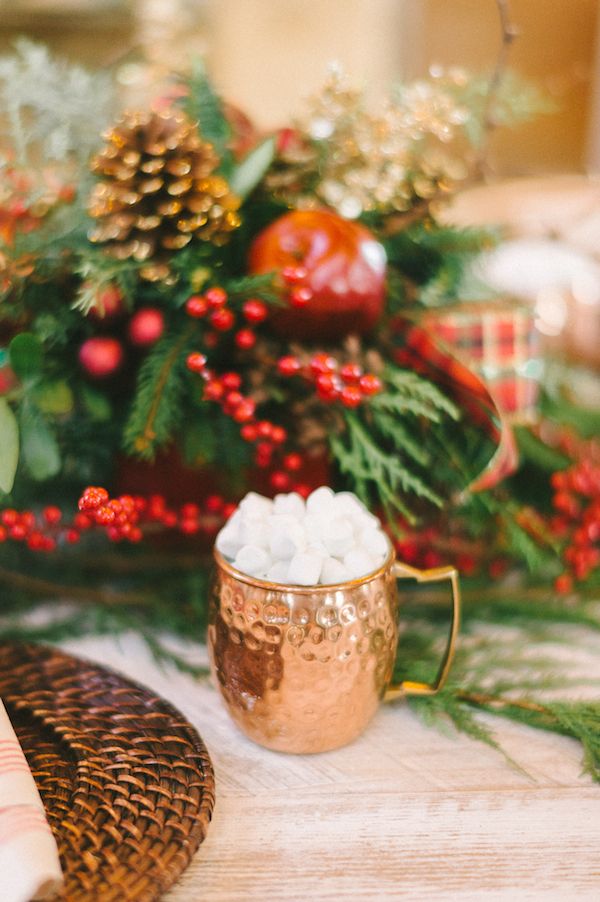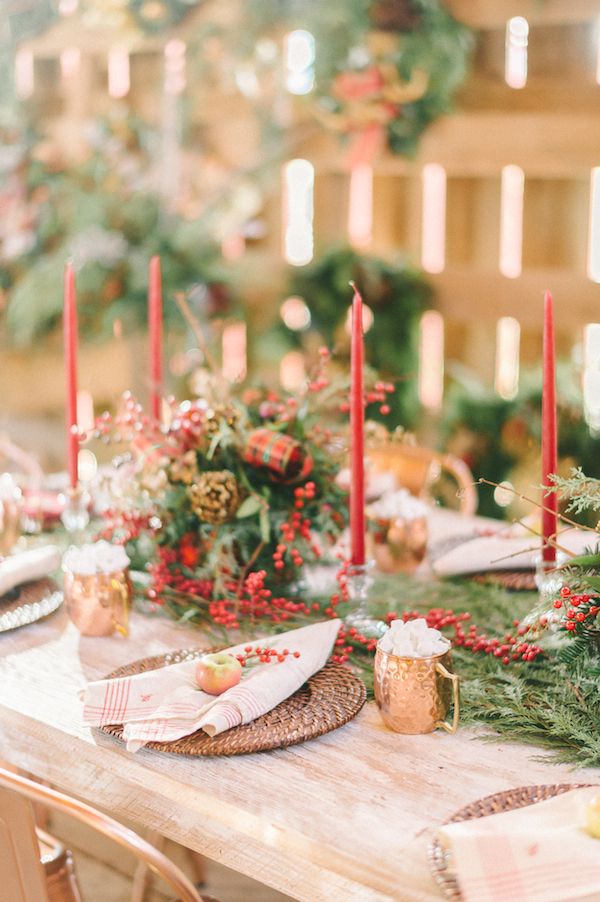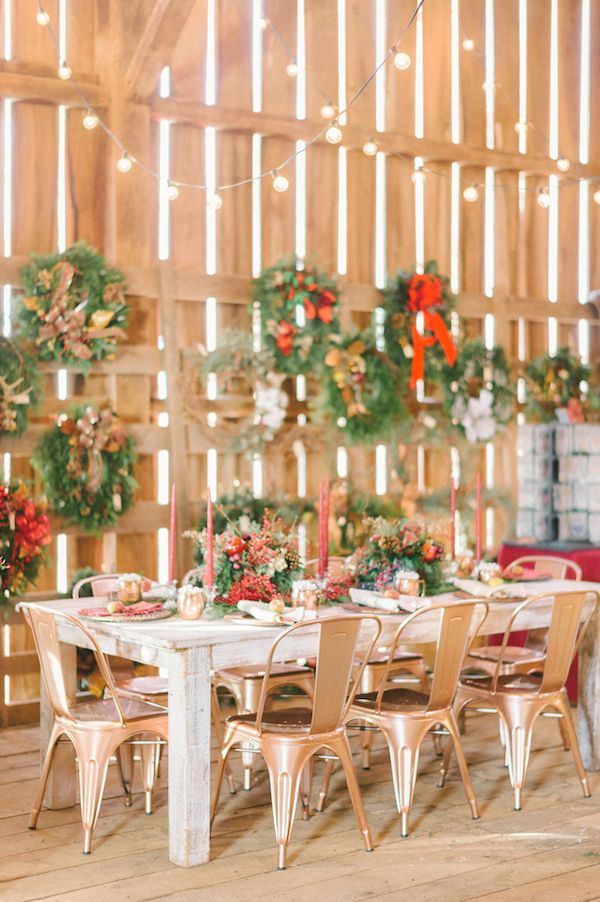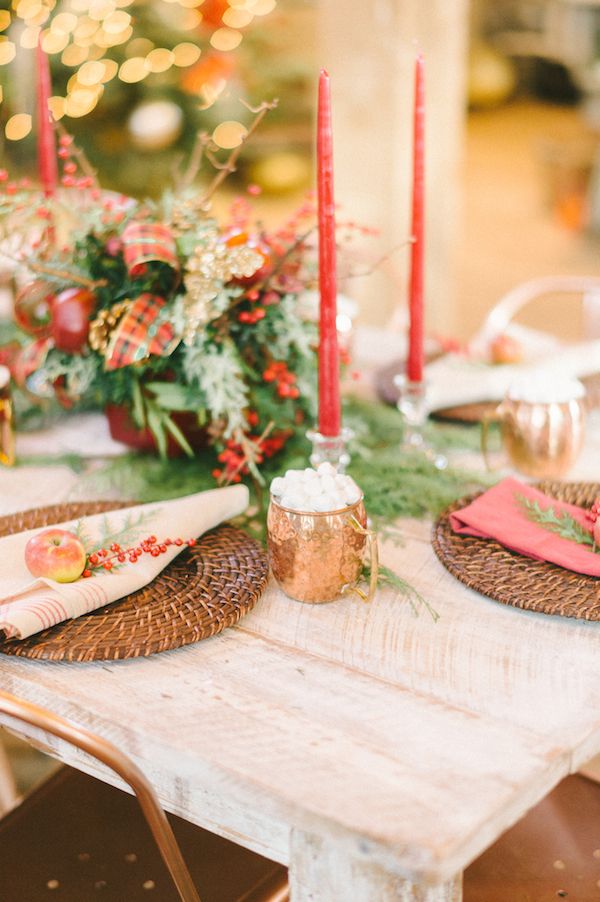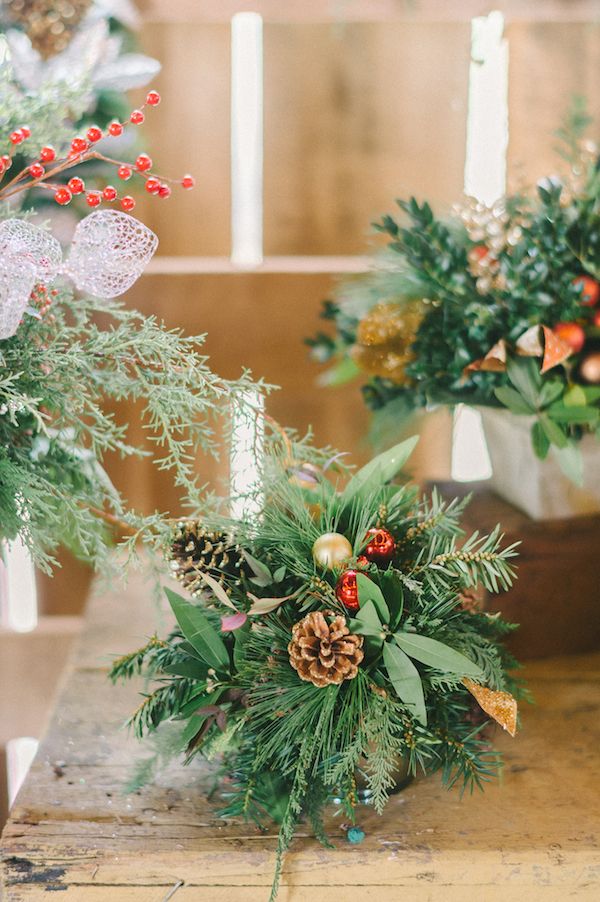 .... And this sweet set up with the double ladders and makeshift shelving? Swoon.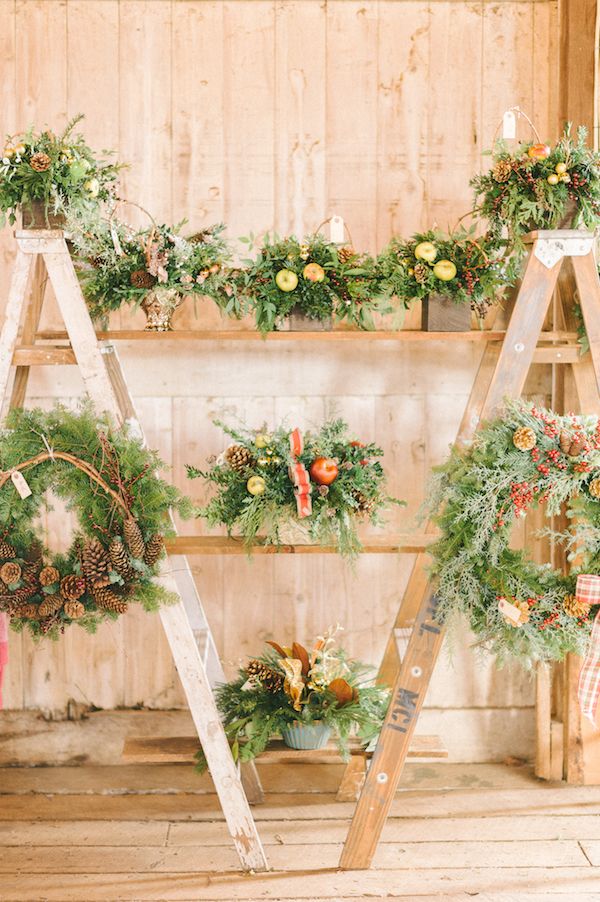 ... next up we have a design inspired by Wintry woodland creatures.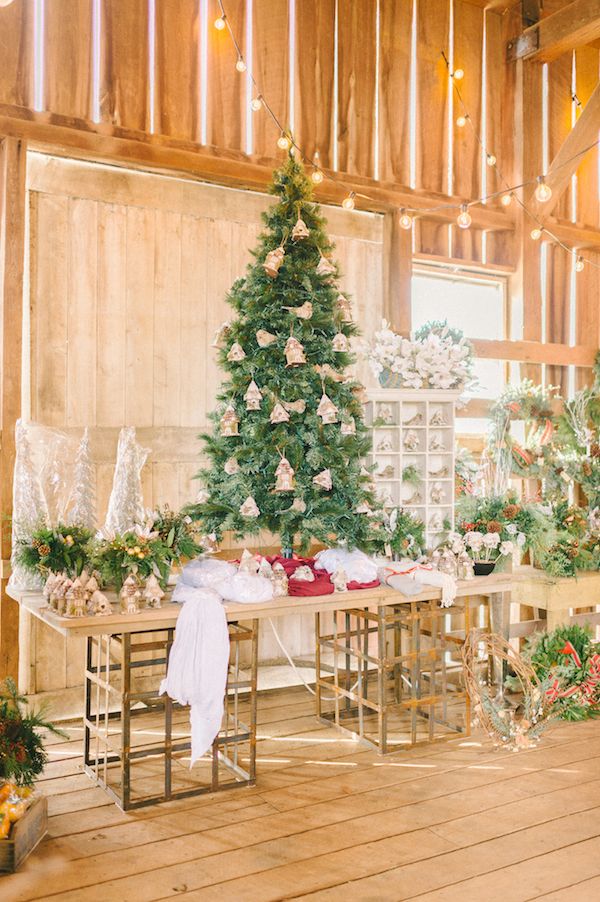 ...so super cute if you ask us!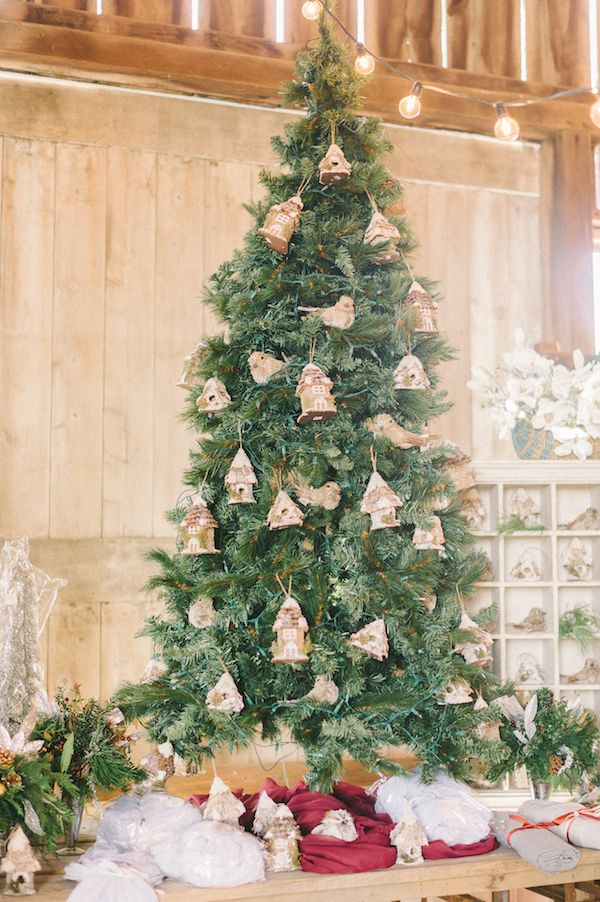 .... we're loving these darling ornaments and the texture we're seeing here.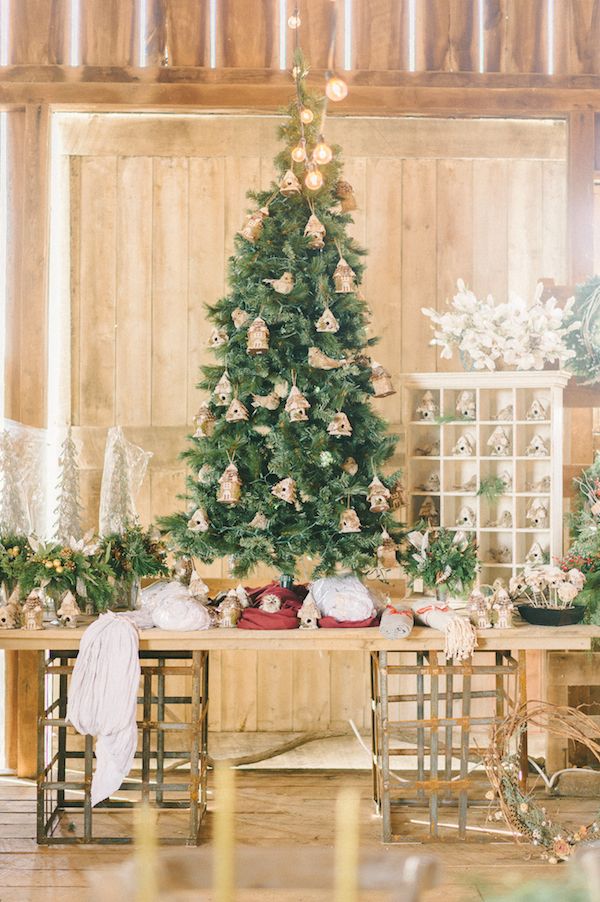 .... So absolutely darling with the tree displayed on top of the table.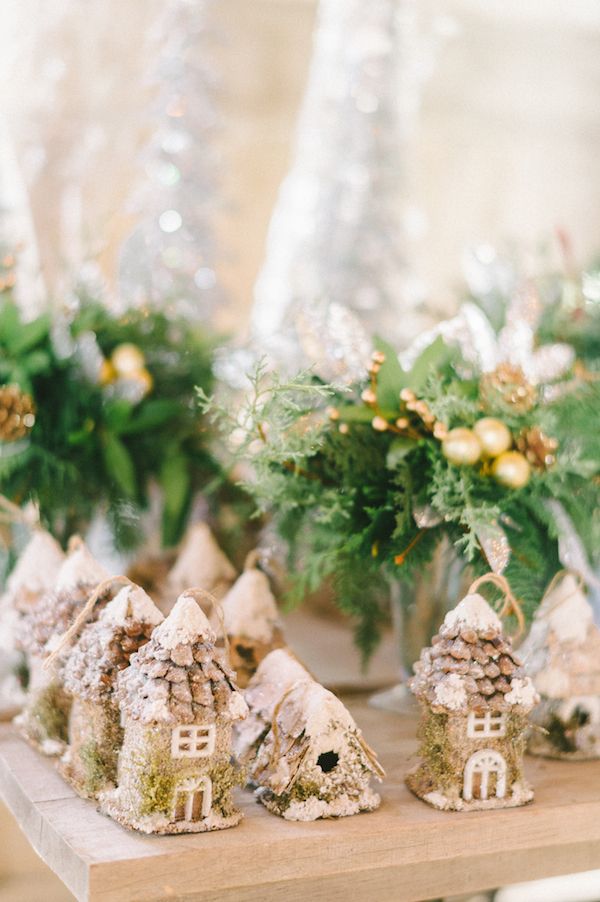 And oh my goodness. A closer look at this ornaments shows just how detailed they were.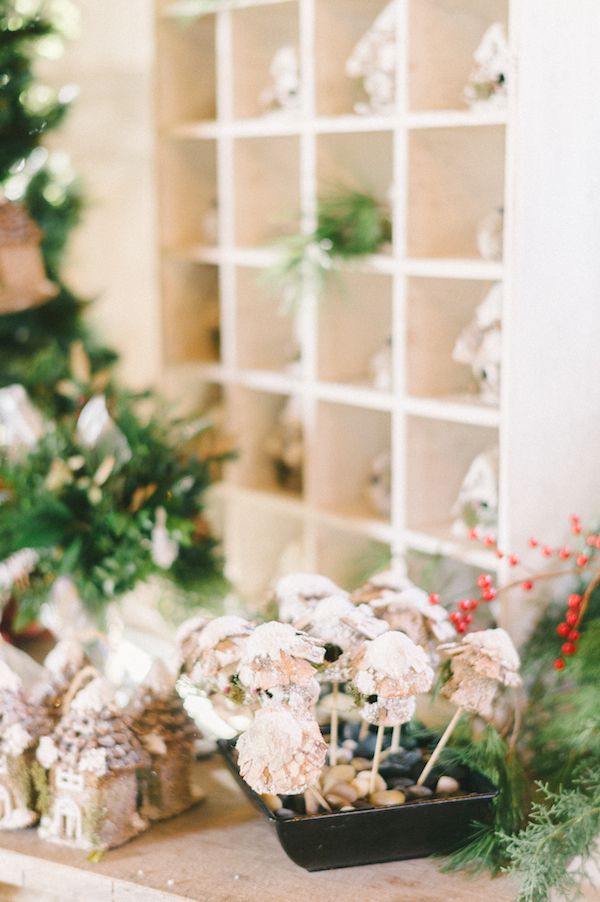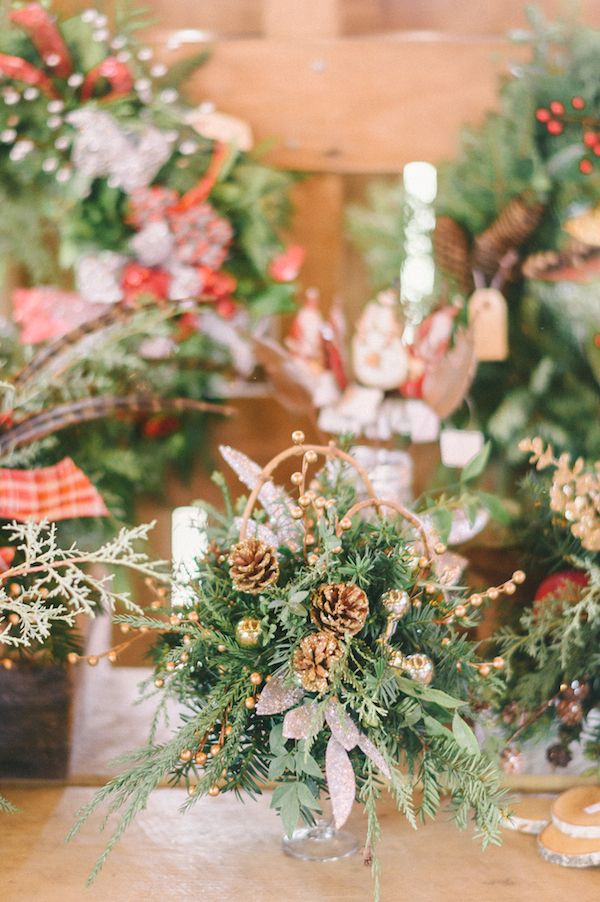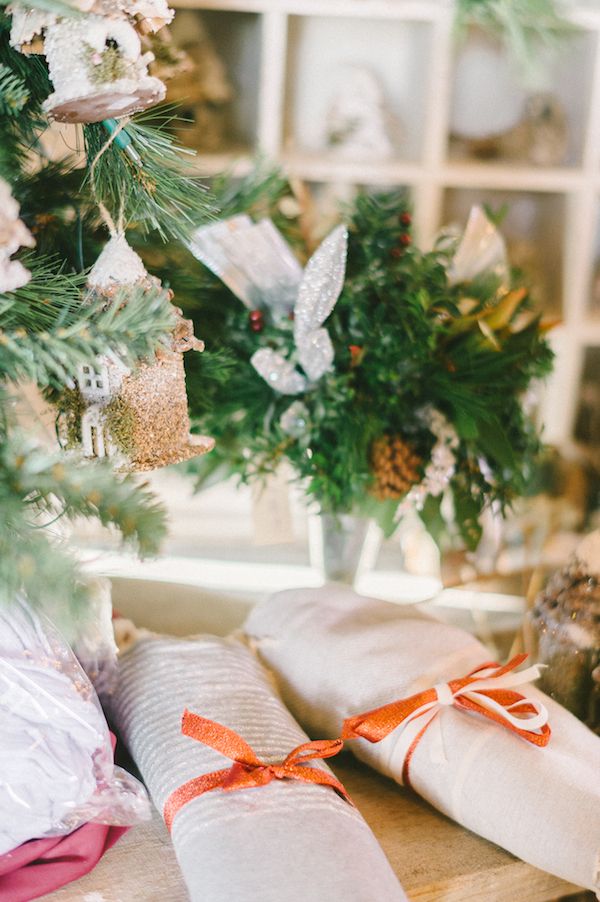 ... we're loving how they were displayed here. Very remenicant of an advent calendar.
Festive doesn't even begin to describe it all!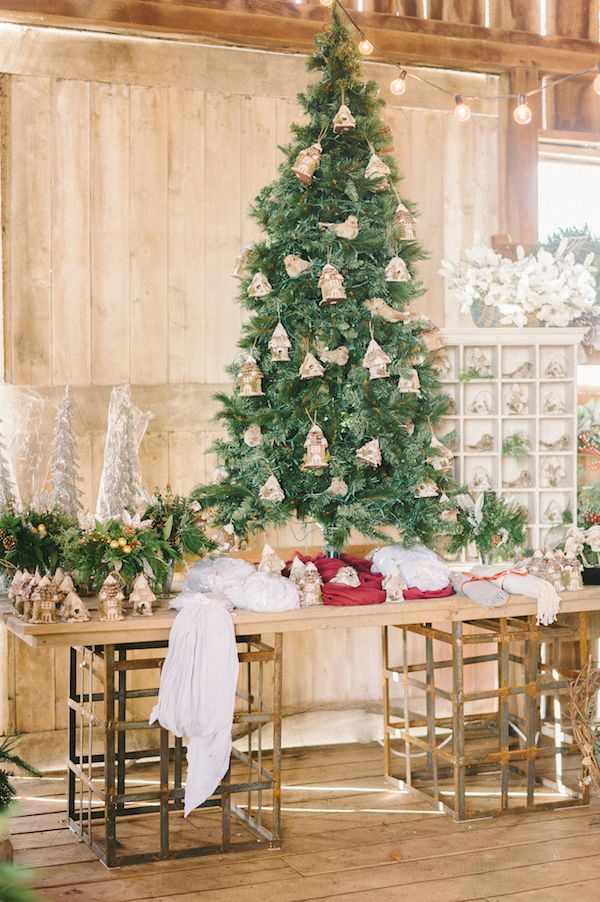 We told you that you were going to have a tough time finding a favorite! Which is totally to be expected with a Christmas festival as fabulous as this one. Huge hugs and high fives to this talented team of wedding pros! We're definitely in the holiday spirit!
Photography: Elizabeth Fogarty // Flowers: Holly Chapple // Rentals: Something Vintage // Table Settings from Hope Flower Farm // Runners: Honey Silk
Share This: