With gorgeous captures by
True Grace Photography
and hair and makeup by
True Goddess Hair
, today's boho bridal shoot is for color-lovers! The creatives behind this shoot set out to showcase their talents as artists and designers. And this — they absolutely accomplished!
The location for this shoot was in the Scottsdale Mountain in Scottsdale, Arizona. And oh, what a gorgeous locale it was!
Things to be on the lookout for: A bride that's unapologetically rocking the loveliest purple ombré hair, florals full of texture, and can we just pause for a second to talk about this bohemian style wedding dress by
Lana Gerimovich
from
Ali's Fashion Design
?
This seamless lace dress, was truly a one-of-a-kind made with exclusively battenburg lace.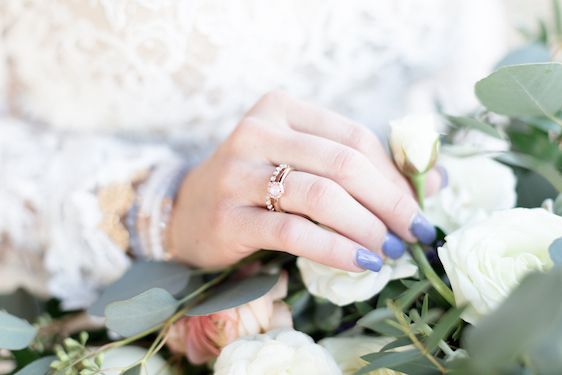 The technique used creates the illusion that the dress is created out of one unending piece of lace...
... when in reality the dress has been crafted on a mannequin from several pieces of lace shaped to fit the form perfectly.
Lana Gerimovich works at several locations of Ali's Fashion Design in the Scottsdale and Phoenix areas.
The bride's look was complete with jewelry from
Francesca's
and
H&M.
And holy swoon!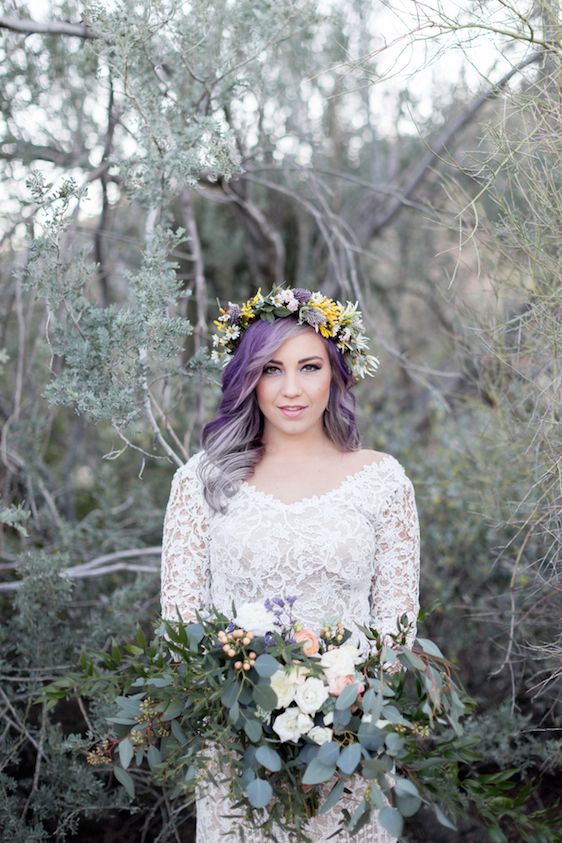 From the photographer, "I am grateful to owner Athena for creating a look for Jadyn that emulated the fine art bridal style: truly natural, easy grace."
"...makeup artists and hair stylists are the unsung heroes of photography! These photographs wouldn't be what they are without
True Goddess Hair
's expertise."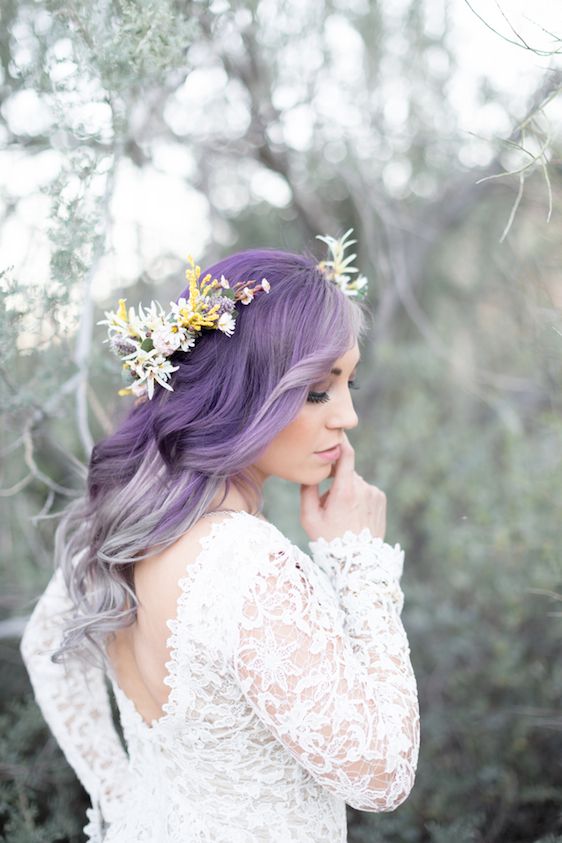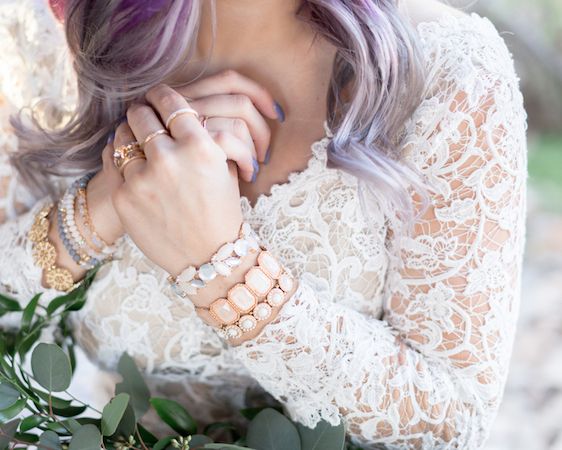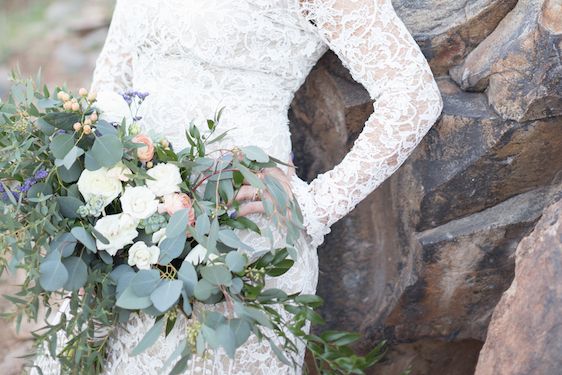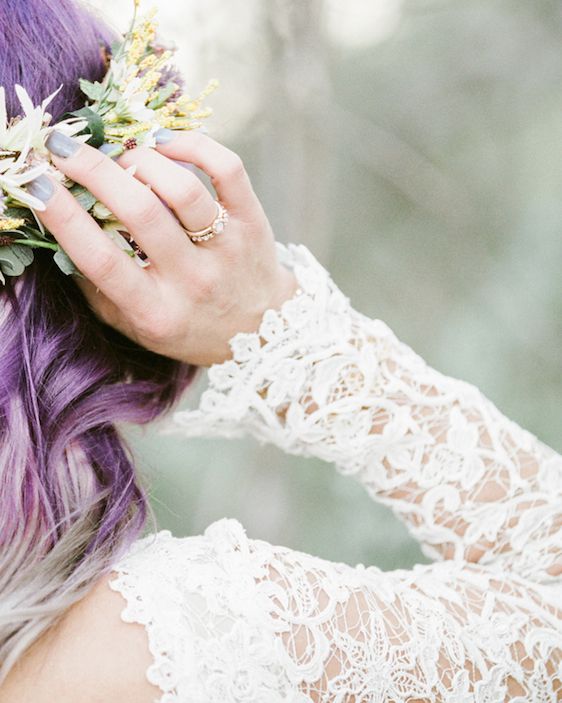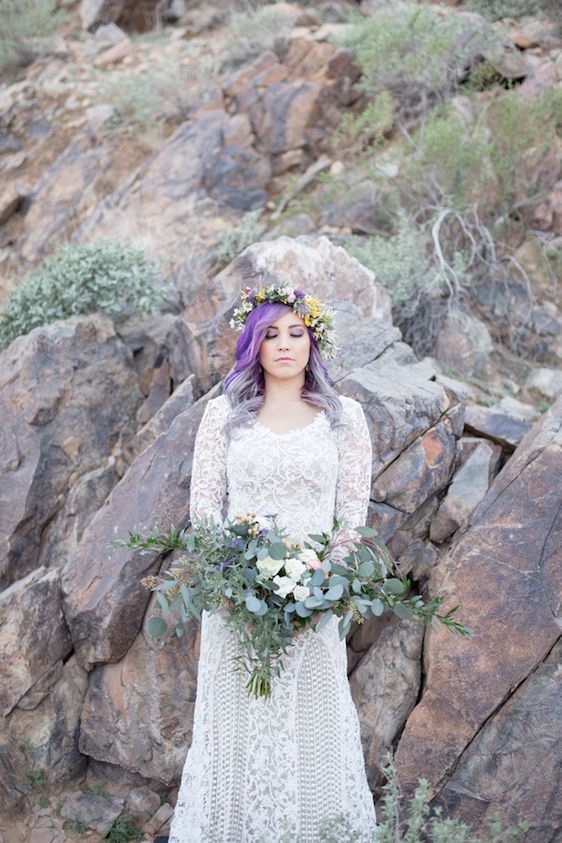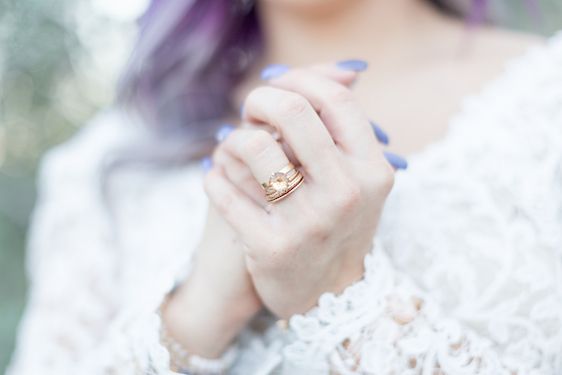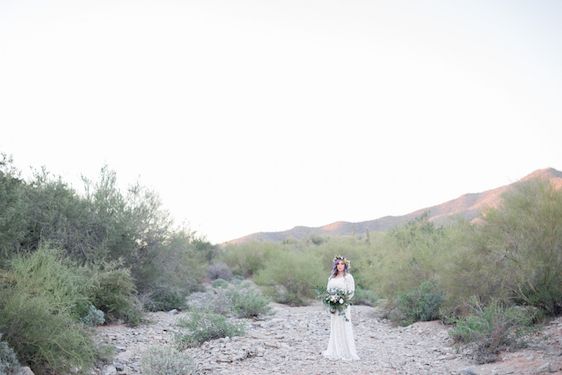 Florals on this day were ssourced from
Paradise Valley Florist
. And wow! So organic and lush.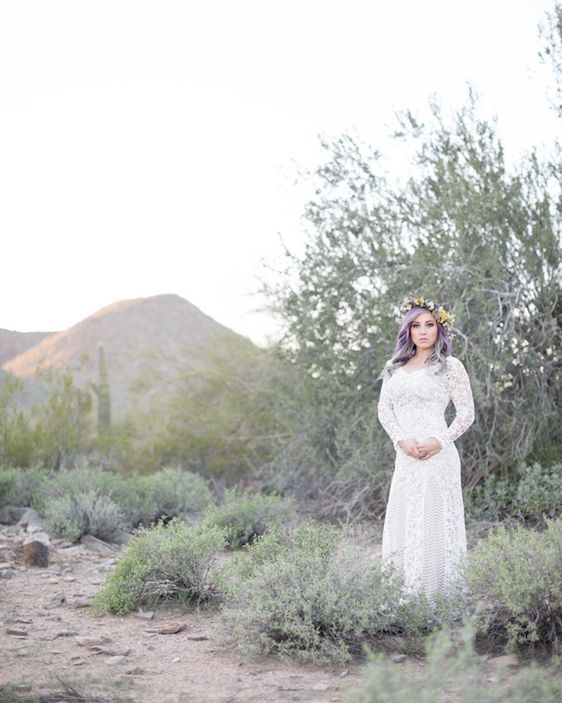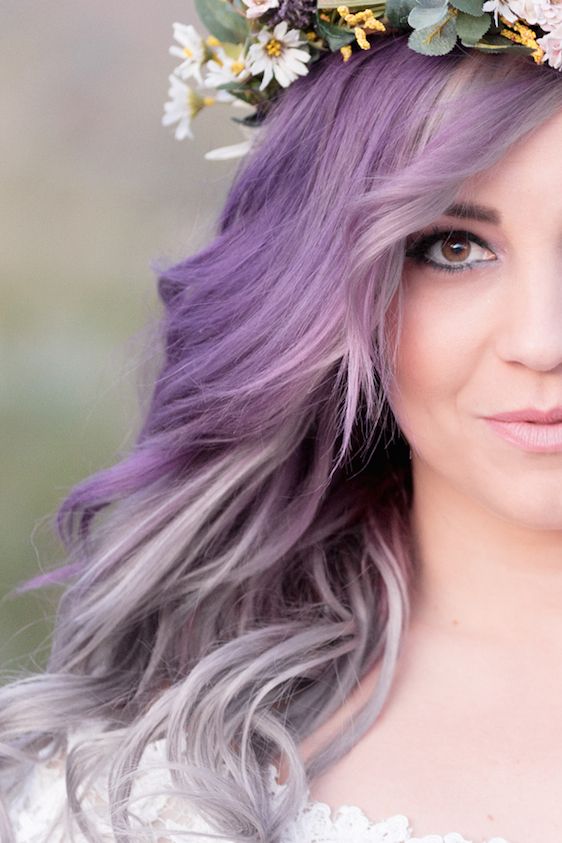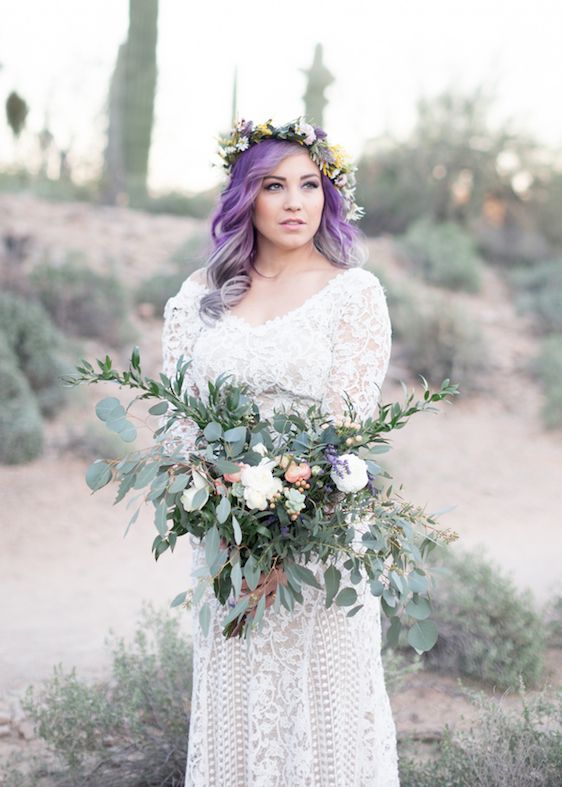 Theresa Bear
created this gorgeous silk floral crown which completed this boho-inspired look!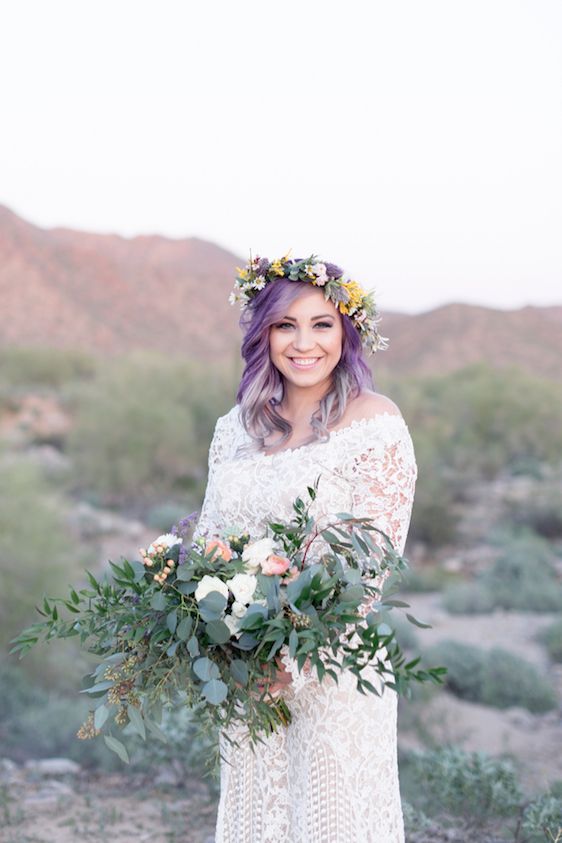 "Montana native, Teà and I connected through Instagram after I discovered her work with silk florals and her photography."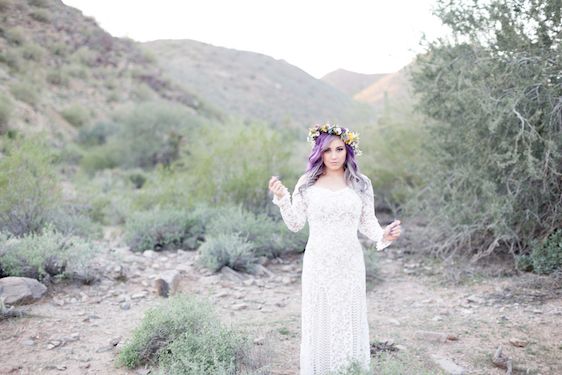 "She lives and works to empower and uplift the female spirit with love and beauty and her craft is an inspiration." And what an inspiration this all is. Also who says a bride mustn't have a little fun with her hair color on her wedding day? Plus this desert setting and this purple, ombré hairstyle simply go hand in hand. Wouldn't you agree?
Photography:
True Grace Photography
// Hair & Makeup:
True Goddess Hair
// Florals: Sourced from
Paradise Valley Florist
// Jewelry:
H&M
and
Francesca's
// Wedding Dress: Created by Bespoke Designer
Lana Gerimovich
of
Ali's Fashion Design
// Silk Flower Crown:
Theresa Bear
// Dress Designer:
Ali's Fashion Design
// Other Location: Scottsdale Mountain //
Share This: