With colorful captures by
Karinda K
and design and styling by
Designed Affair
, today's styled soirée is filled to the brim with all things fun and fruity. Think pineapples, lemons, oranges — plus the happiest florals by
Linda Doyle
! Trust us, this
Lily Pulitzer
inspired shoot is a total must-see!



Because you know what they say? "Anything is possible with sunshine and a little pink," That's what Lilly Pulitzer's motto is, anyways. And she should know since she's the queen of fashion!





Inspired by the well-known fashion brand, this amazing team of talented wedding professionals led by

Laced with Grace

- took

Lilly Pulitzer

's signature look and married it with all things wedding.
"When Lilly eloped with Peter Pulitzer in the 50's, they escaped the hustle and bustle of New York City for the sun and sand of Palm Beach."
"In the shadow of Peter's citrus groves, Lilly opened a juice stand."
"To disguise the juice stains on her clothing, she had a sleeveless dress made from colorfully-printed cotton and soon after that she was selling more dresses than juice!"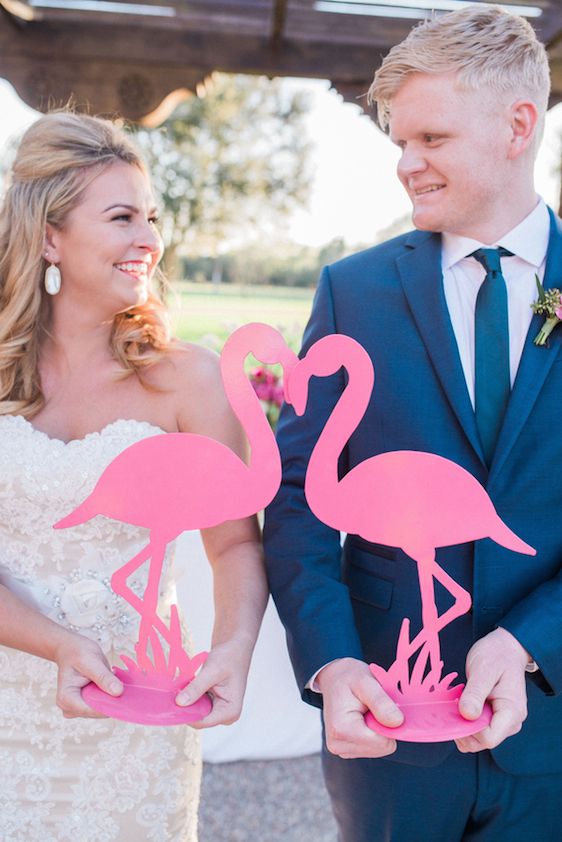 "Since then Lilly's designs have continued to be printed to bring the brand to life."
"Lilly's bright and colorful prints as well as the season change inspired this refreshing and sunny styled shoot."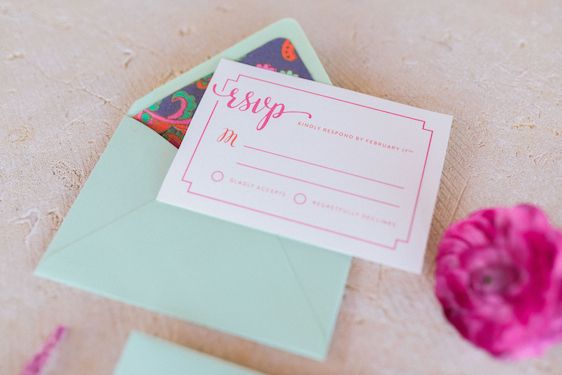 "The Rasberry Lavender Cosmo served chilled with White Cranberry Vodka, Triple Sec, Lavendar Simple Syrup and a garnish of Rosemary Leave would be a perfect cool down for an outside cocktail hour."
"Moffitt Oaks is located deep in the heart of Texas and sits on over 8 acres..."
"...with multiple ceremony and reception sites nestled on the property with so much open space this was the perfect spot to capture a natural outdoor styled shoot."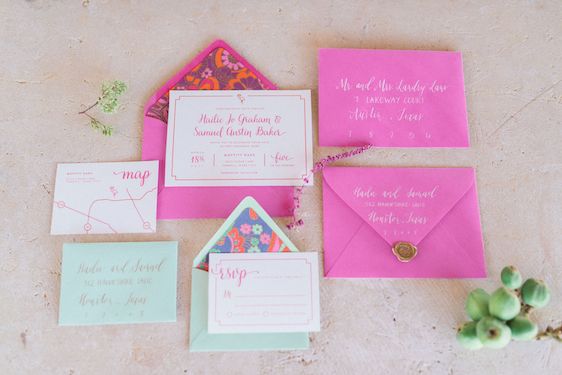 "Vibrant yellows, pinks, greens and oranges served as our bright and fun color palette."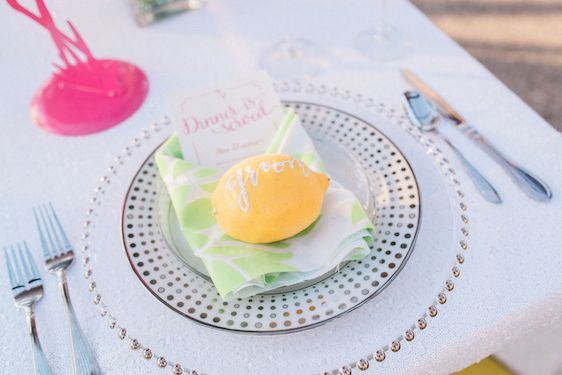 "The splendid floral bouquets and center pieces were created by our florist Linda Doyle."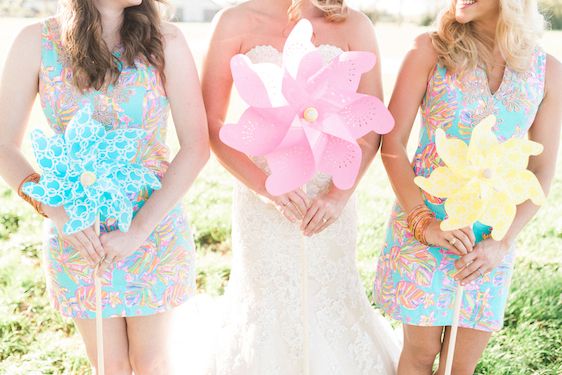 "Our bright yellow lemons were dressed with calligraphy by Camel & Birdie and served as the perfect touch for our bride and grooms place setting as escort cards."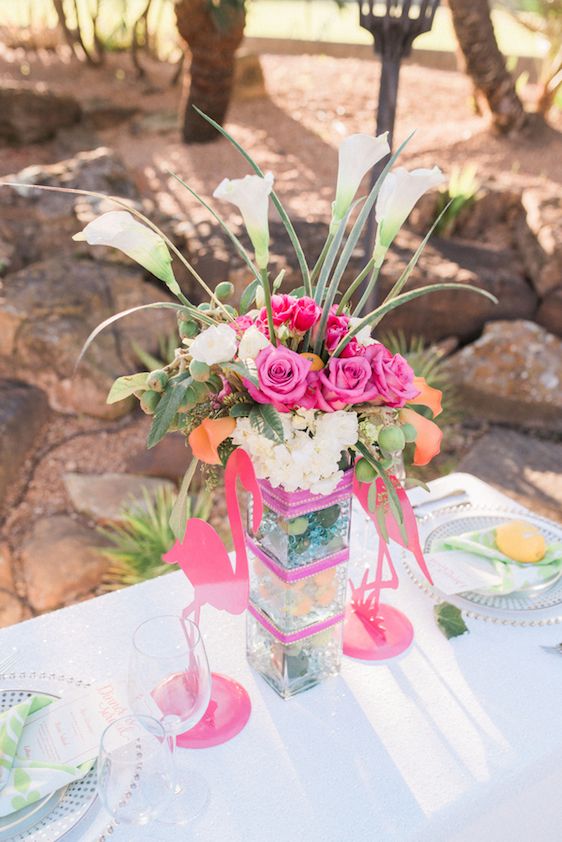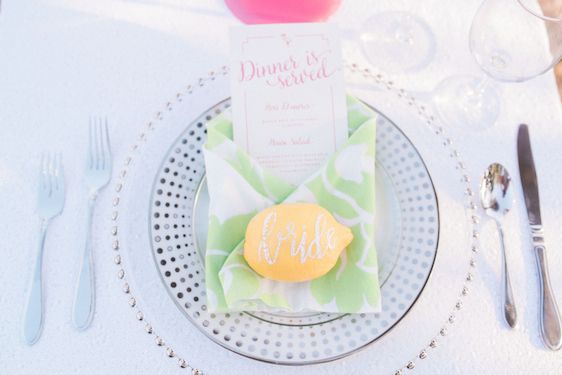 "Our sweetheart table was dressed in white glittering linen with apple flock taffeta napkins and custom citron cushion covers all available from House of Hough."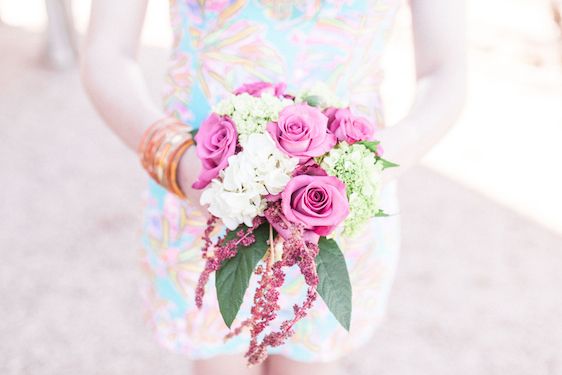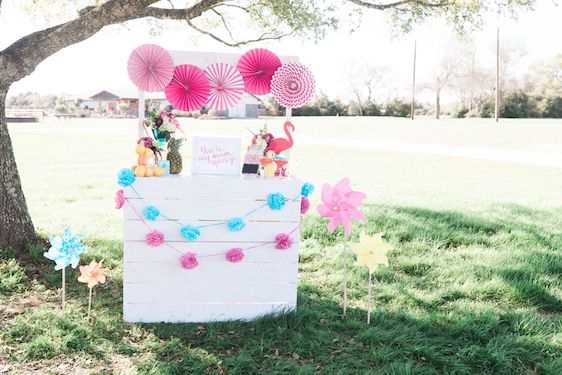 "Silver glass beaded chargers accompanied our white dinner plates and on top our clear glass salad plates from a Finer Event."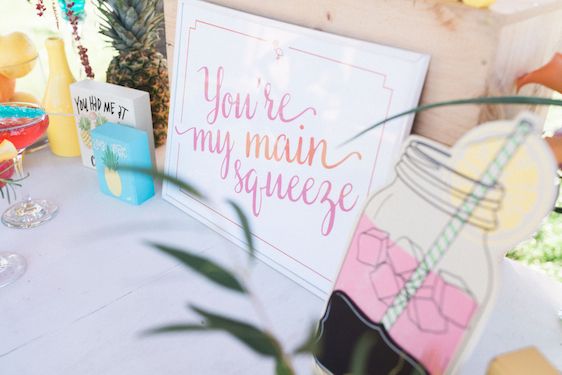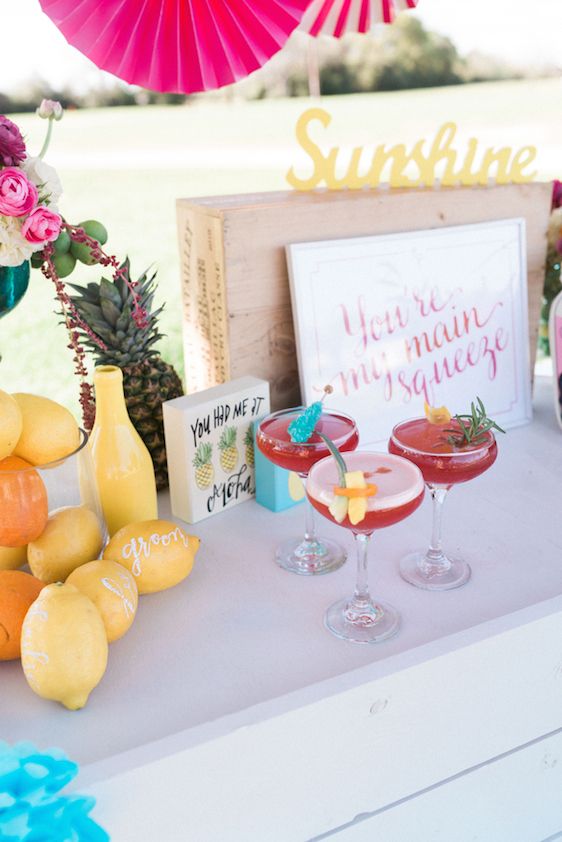 "Our hot pink flamingos were sure to stand tall on our embellished custom made invitations and menu cards created by
Lynsey Creative
."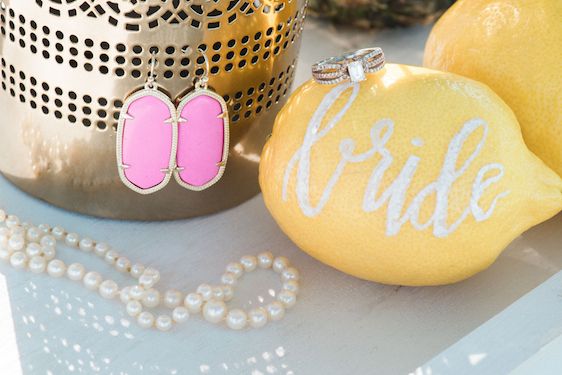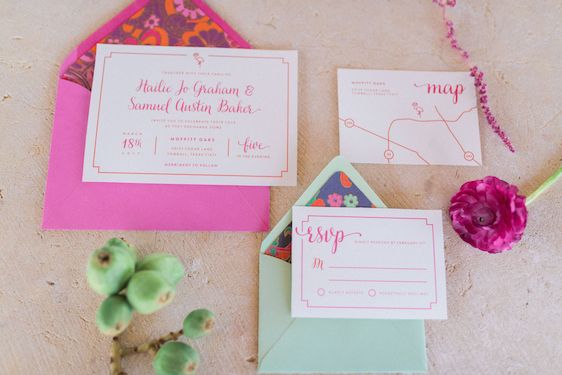 And how amazing is this cake by Bavarian Cakery?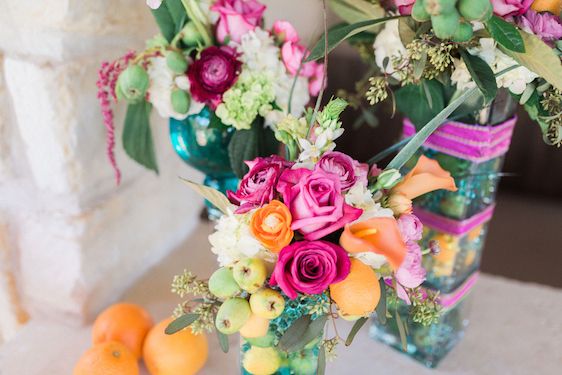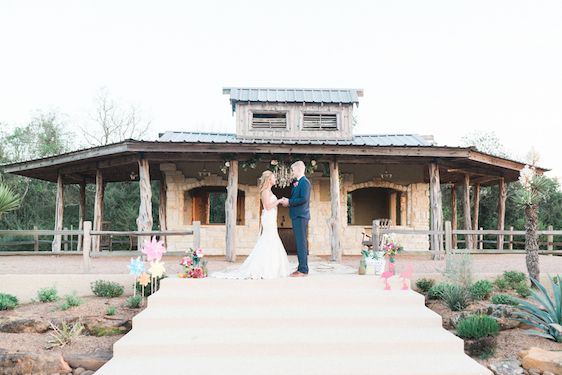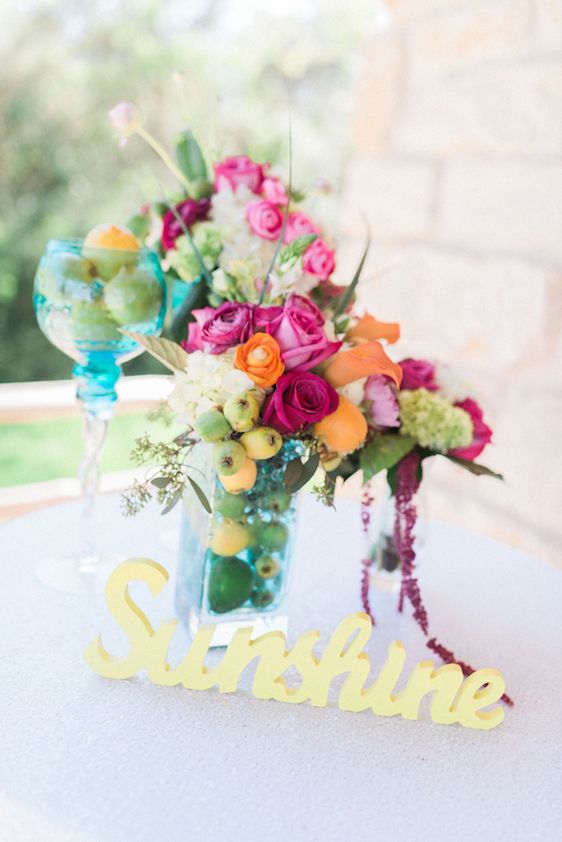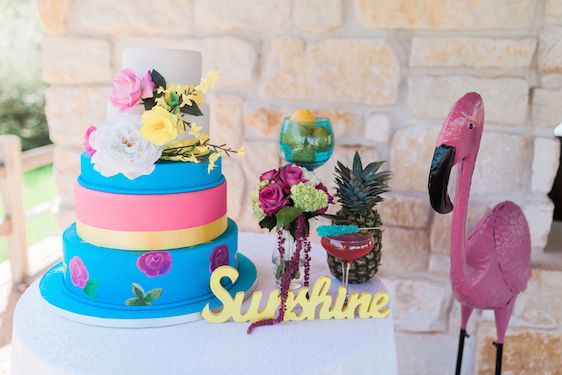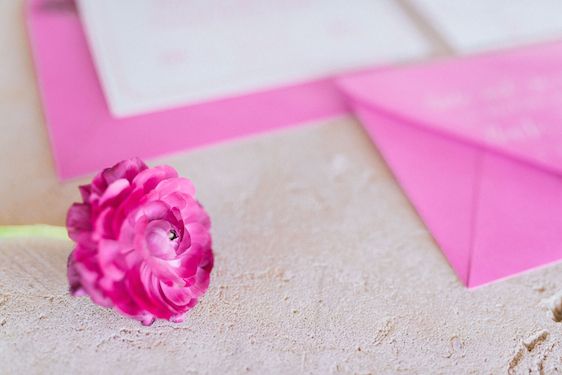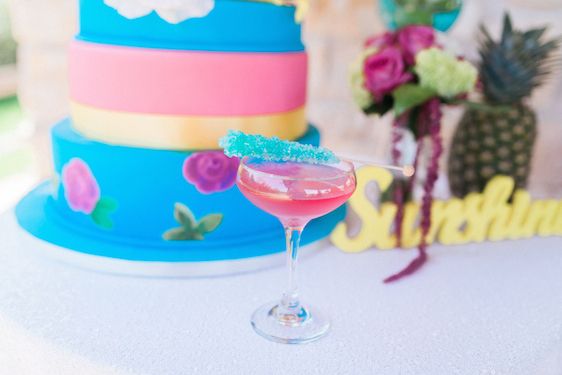 Calligraphy by Camel and Birdie added the sweetest touch to these lemons.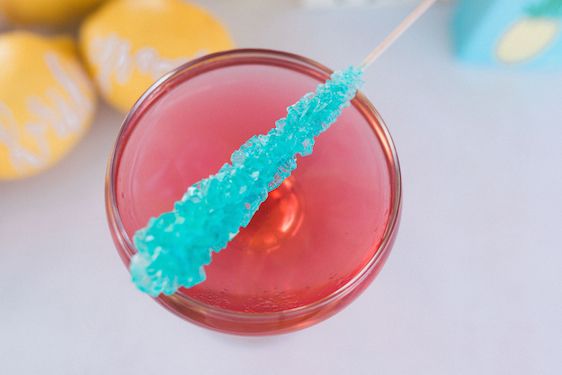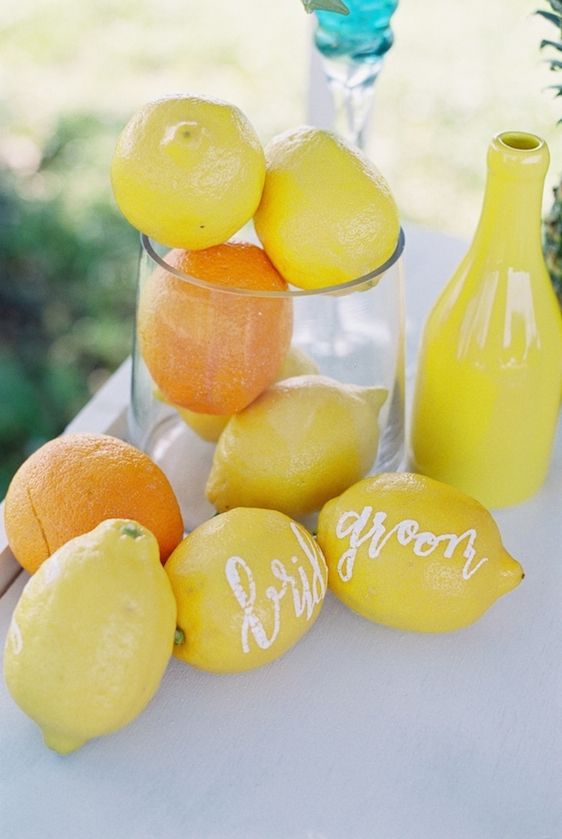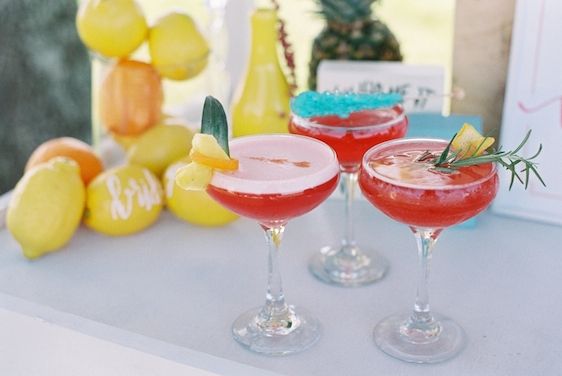 "All of our wedding professionals infused Lilly inspired details throughout the shoot, especially the mixologist from Palace Party Beverage Co. who prepared bright pink martinis from our lemonade stand." Care to try these sweet sips? Here's the recipes below. So delish!

~ Cocktails Recipes ~
Cotton Candy Martini:1 oz cotton Candy Vodka 1 oz Xrated liqueur 1 oz cran juice optional garnish is cotton candy

Raspberry Lavender Cosmo:
1 oz Skinny Girl White Cranberry Vodka
1/2 oz Triple Sec
1/2 oz Lavender Simple Syrup
1/2 oz Cranberry Juice1/2 oz Lemon JuiceGarnish Rosemary Leave

Raspberry Midnight Snack Martini:
1 1/2 oz Gin
3/4 oz Lemon Juice
3/4 oz Simple Syrup (raspberry flavor)
1 teaspoon raspberry puree
1 egg white
Garnish with basil leaves


Share This: