Today's NYC wedding has all the makings of a fairytale come true and lucky for us
Kelsey Combe Photography
was there to capture all of the gorgeous details.
From the photographer, "When Jessica first contacted me, she was planning a fall wedding. I met with her and her now mother-in-law, and we went over all the luscious fall details
— the tabletop greenery, the foliage on the trees outside, and how it would all come together under a tent attached to
Wainwright House
."
But as fate would have it, the plan changed...
"Jessica booked me, and then called me about a week later in a total panic."
"They had just found out that Wainwright House would only be available for them in May, for the coming year."
That moved the wedding date up four months, and made for a much shorter engagement.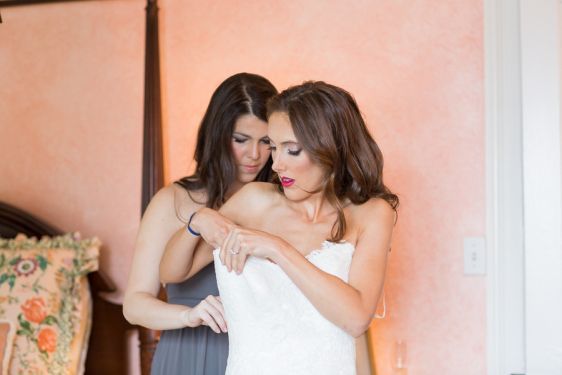 "Luckily, I was available on Wainwright's one available spring date — so it was all set!"
"I knew from that very first meeting that it was going to be a special wedding, but nothing could have prepared me for the fairy tale I walked into."
"It was the wedding every guest dreams of attending — and every photographer dreams of photographing."
"From the amazing peony and lavender bouquets to the fresh and elegant tabletops with pale blue tablecloths and potted plants
— there were just so many tiny details to drool over."
"Most of all though, it was a day to share in an incredible love story — a true fairy tale."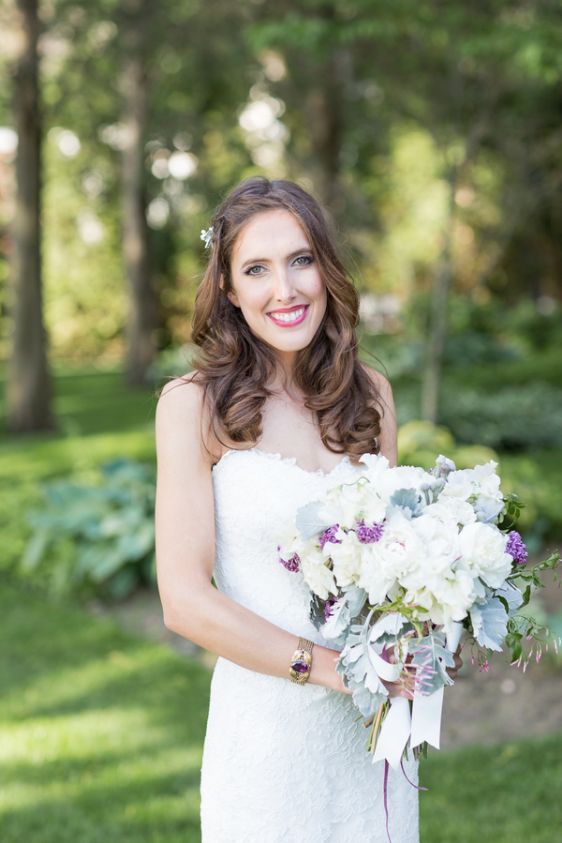 From the bride: "When I was a little girl, I believed in fairy tales. Prince Charming, happily ever after, fairy godmothers — I loved it all."
"But as I grew up, my belief in all of that slowly faded. Until I met Matthew. Fate, and a mutual friend, brought us together on a snowy night in New York City in December of 2009."
"When I walked into a party that night, our eyes met across the room and something sparked in both of us."
"I swear, as I approached him through the crowd, he looked as if he had been waiting for me his whole life."
"Three years later, he got down on one knee and proposed to me at our favorite beach in Rhode Island. With the waves crashing behind him, I was too elated for words. I had found my Prince Charming."
"When it came time to find a venue, Matthew and I wanted our fairytale romance to be played out in a beautiful home, near New York City."
"Part Father of the Bride, part Great Gatsby, we wanted to throw the ultimate house party."
"When we pulled into Wainwright House for the first time, there was no doubt this was the place. The grand entrance, the stone facade, the river views, and the meditation gardens. It was perfect."
"However, the dates were not. I had always planned on being a fall bride but there was nothing available in the near future except for a May 31st date."
"Which meant an 8 month engagement. Knowing this was our dream venue, we took the spring date and I have never made a better decision."
"Spring brings glorious flowers, longer day light, spectacular sunsets over the water and warm weather."
"We wanted the wedding to feel as if we were hosting a grand house party at our personal estate."
And guess what? Their dream absolutely came true!
"We wanted to find our friends roaming into the library or strolling through the gardens. We wanted long tables so everyone could chat and catch up."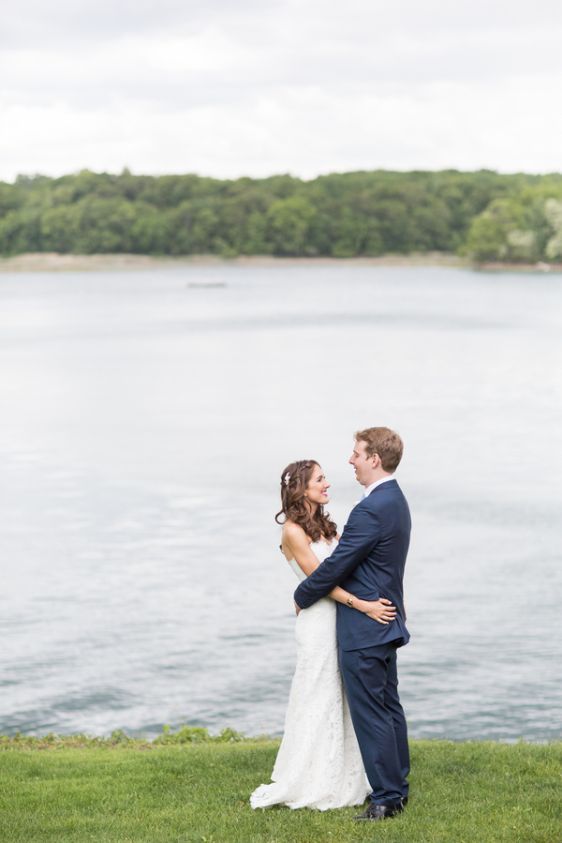 "For colors, we wanted to keep it simple and neutral
— pale lavenders, creams, soft greens, and ivory and a touch of grey here and there. And most of all, we wanted our friends to party."
"Not only did we throw a whimsical, romantic reception but our band was so inspiring, we were shaking the floor boards as everyone was jumping up and down to the beat of their favorite songs."
"The after party took place in the library and as the DJ spun our favorite hip hop and 90's jams, everyone was bouncing on chairs, sans shoes, and singing at the top of their lungs."
"Watching our friends and family having a blast was the most satisfying feeling."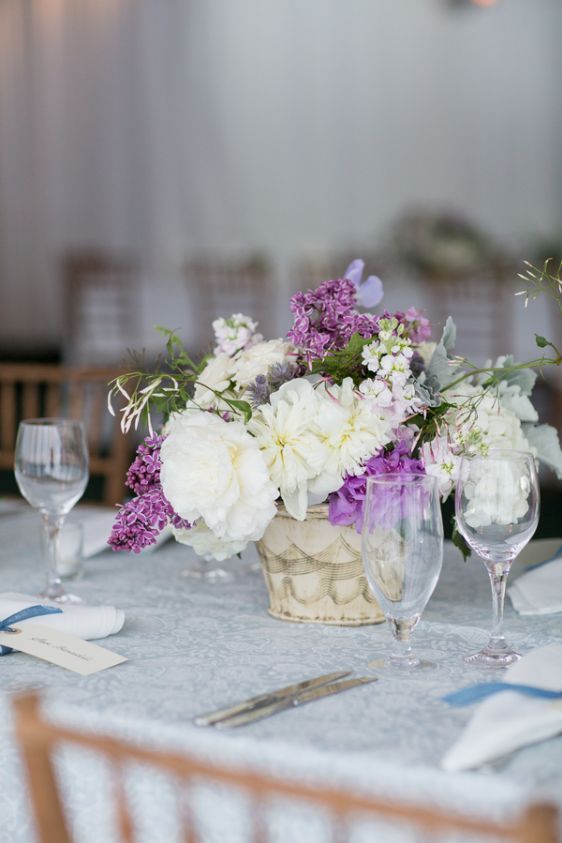 "Matthew and I stood back to watch them smiling, having fun, and we felt as if we had created the perfect environment to celebrate us. To celebrate our fairy tale."
Wainwright proved to be the perfect place to say, "I do," with its lovely architecture, winding rooms, and of course the enormous lawn leading down to the river — with a view of the NYC skyline in the distance.

The moment you step into this venue, it feels as if you have stepped into a novel from the 1920s.


And this wedding cake? So absolutely dreamy, if you ask me!
Their guests clearly had a lovely night, and what a celebration it was!
Totally in love this shot which shows them walking into their party!
It was a day filled with love, and laughter, and all the things that really matter!
Lots of love to the newlyweds and to all of these fabulous pros who made magic happen on this day!
Very inspiring to see a couple so clearly in love and what a beautiful celebration they had!
Photography:
Kelsey Combe Photography
// Dress Design:
Anna Maier - Ulla-Maija Couture
// Band:
Hank Lane Band
// Bridesmaid Dresses:
Jenny Yoo
// Shoes:
Jimmy Choo
// Reception Venue:
Wainwright House
// Invitation Design:
Write On Larchmont
//
Share This: