With event planning by
Coordinator, M.D.
and floral design and styling by
Shindig Chic
, just one look at this fun and festive wedding and I'm instantly inspired by this couple's sense of style as well as their obvious love for one another!
Captured beautifully by
Justin Lee Photography
, I just have to point out that it's only fitting that we share this wedding on Cinco de Mayo!
That's because Jack and Alexa's wedding day was simply filled to the brim with the most beautiful Mexican inspired details. And their love story? Such a sweet one, if you ask me!
From the bride herself, "Jack and I met randomly in West Hollywood (mind you, I never leave Venice Beach) 5 years ago while he was on holiday from London. He came out for Burning Man, and we clicked right away... and so it began."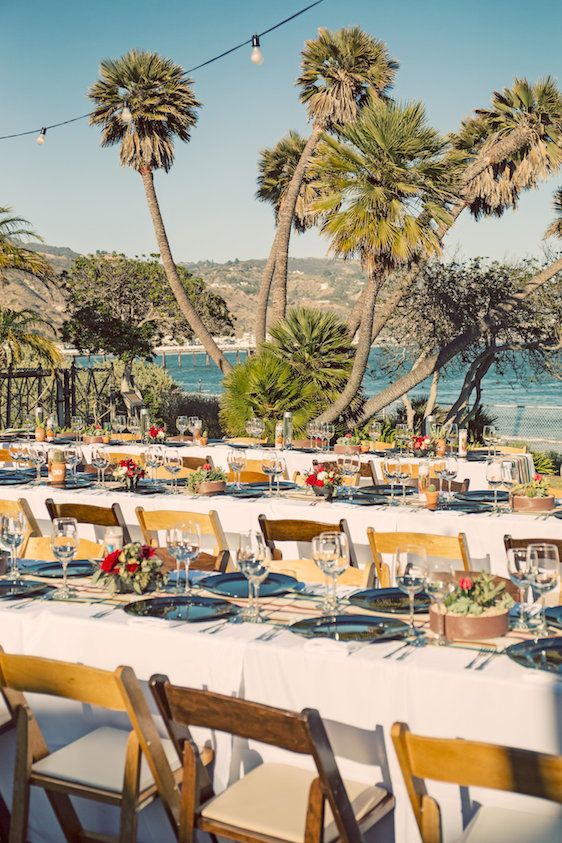 "He was living and working in Kenya at the time but traveling quite a bit between Bogota and Dehli as well."
"I was quite content staying in LA and it never even crossed my mind that I would be crossing the pond a zillion times and eventually living there in London. It was an adventure right from the start."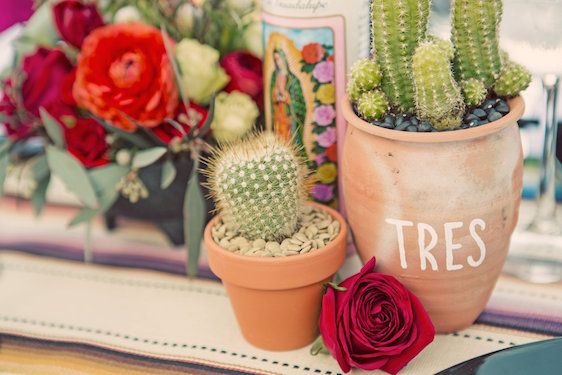 "I'm from San Diego, so Mexican culture is a big part of my life and something that's always inspired me."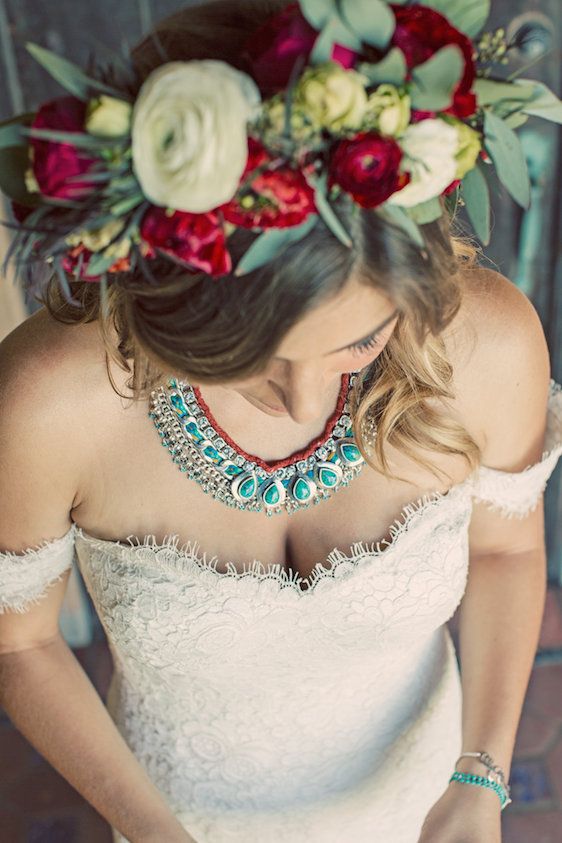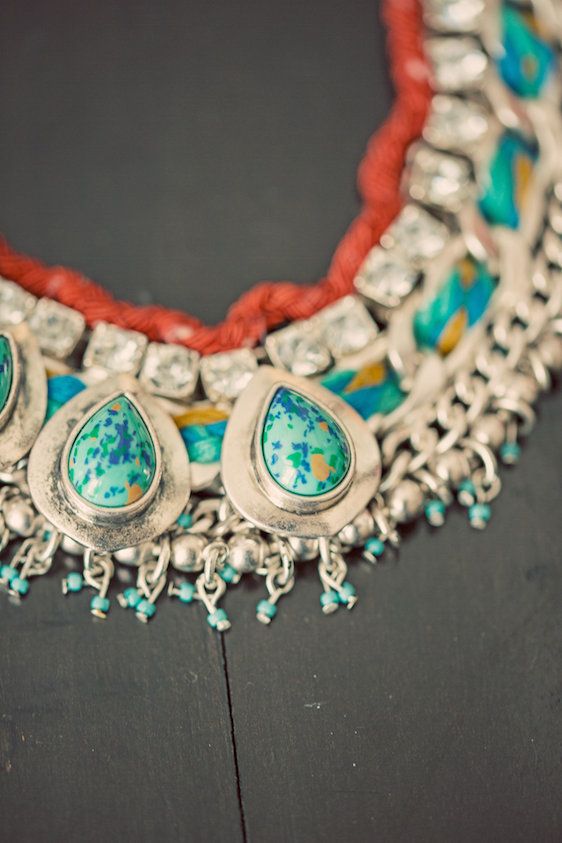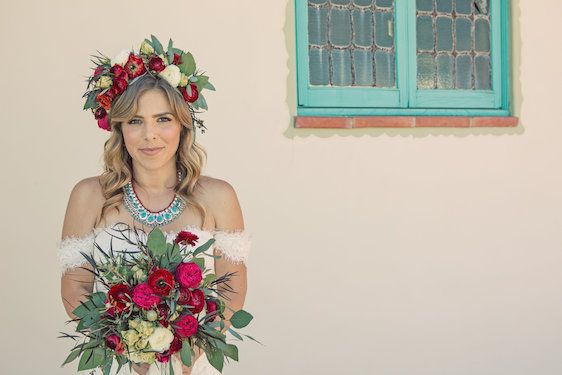 "And Jack lived in Mexico for a bit, lived in Argentina for a few years and then spent time in Bogota and Brazil too."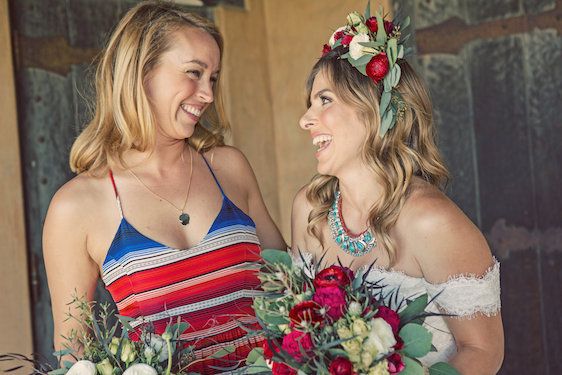 "Though we may not be latin ourselves, latin culture is very much a part of us."
"We were set on a California wedding from the start, and it was a natural choice to lean towards a Mexican Fiesta, but we wanted it to be "Upscale Mexican Ranch-Hacienda-ish." Google that."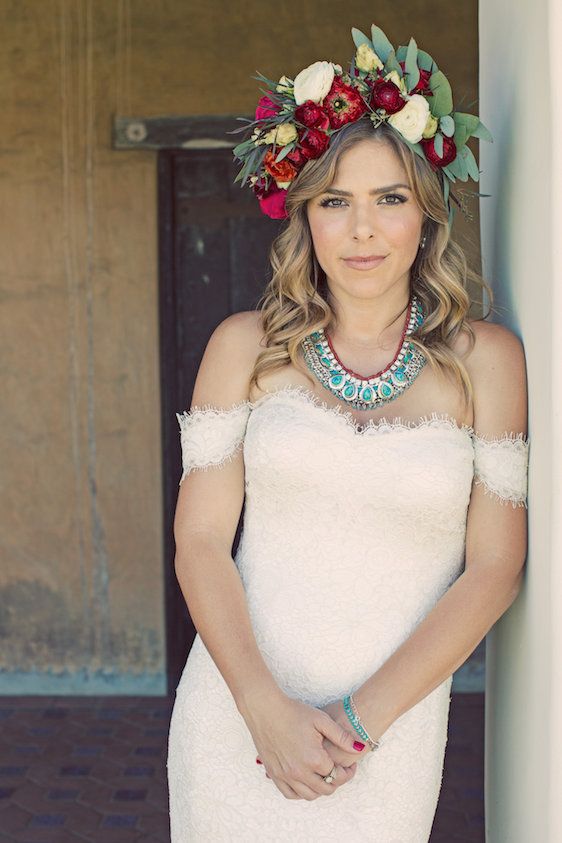 Adamson House
was the perfect venue to make this dream a reality."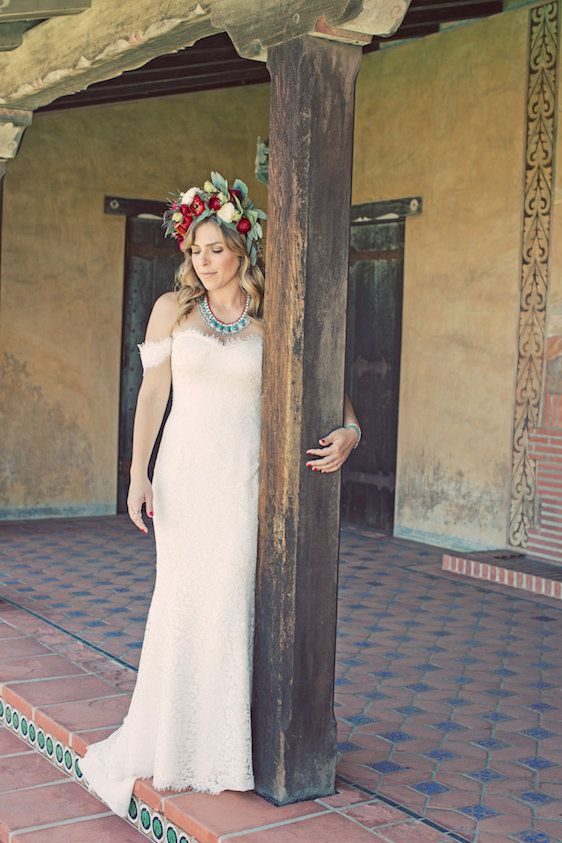 "We didn't care about traditional wedding style, in fact, I asked
Shindig Chic
to make me a 'looks like it's about to topple over' floral crown inspired by the great Frida Khalo.. and she did not disappoint."
"My dress was custom and I added in a chunky turquoise necklace that ended up going perfectly with Jack's bright blue suit which was a total surprise to me that day! It was so him."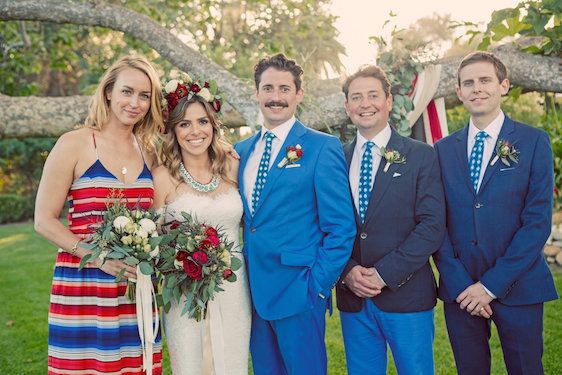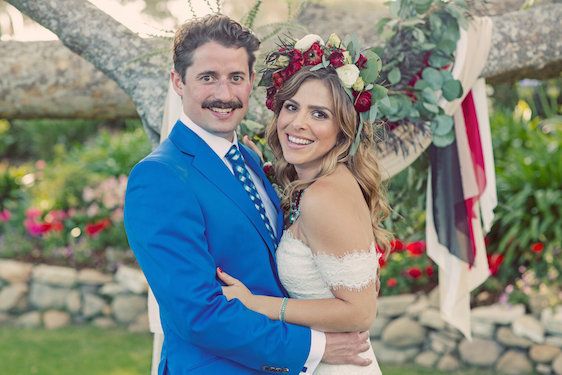 What's not to love about these gorgeous, Mexican inspired details?
And these blooms? Swoon.
I just love the bold choices that they made for their wedding day attire.
From her floral crown all the way to his bright, blue suit!
And before they knew it, it was fiesta time!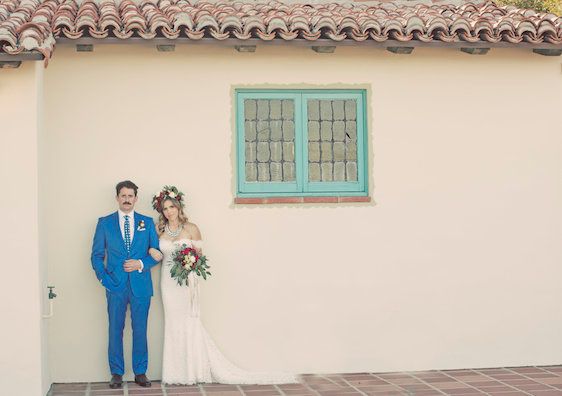 The authentic taco cart with fresh carnitas was a crowd favorite. They used tortilla warmers and molcajetes for their flowers to tie in with their classy fiesta too.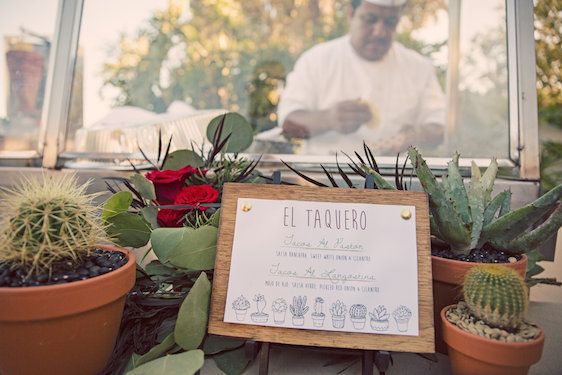 Speckled beans topped all of their succulent and cacti arrangements. What a fun choice!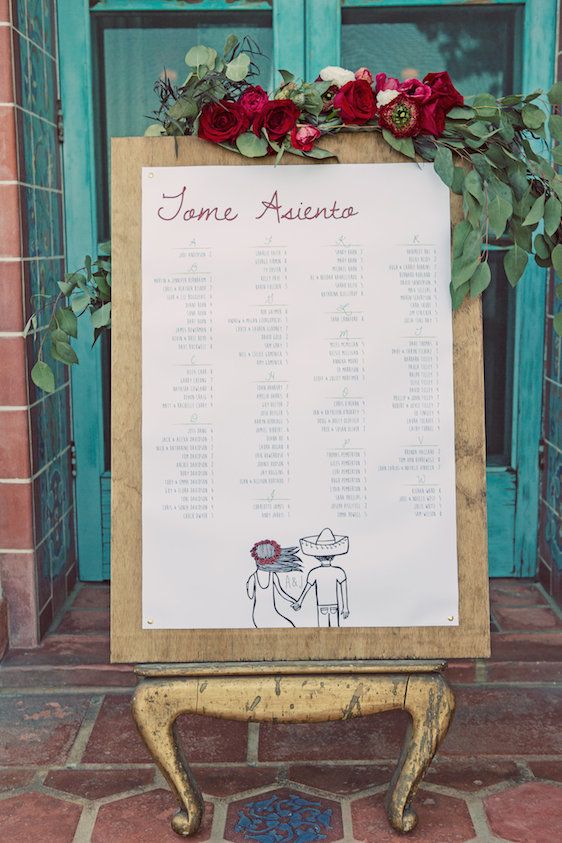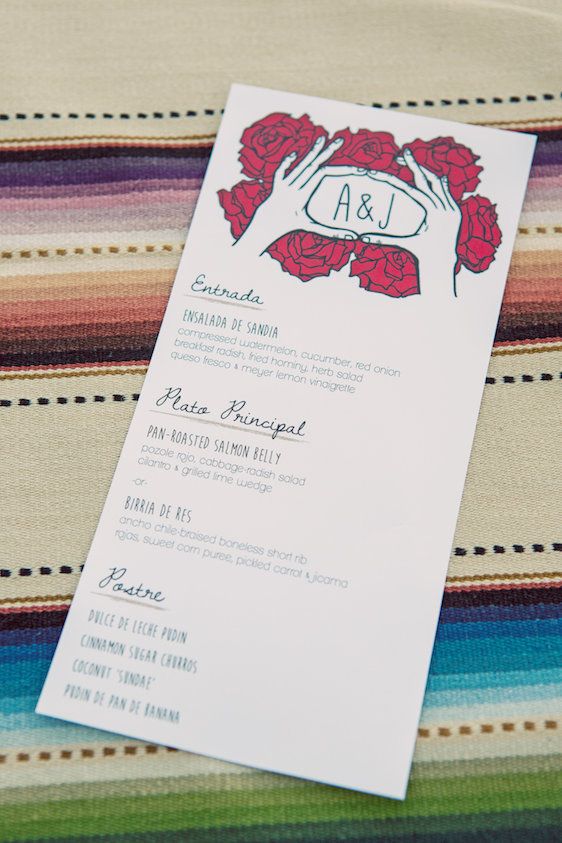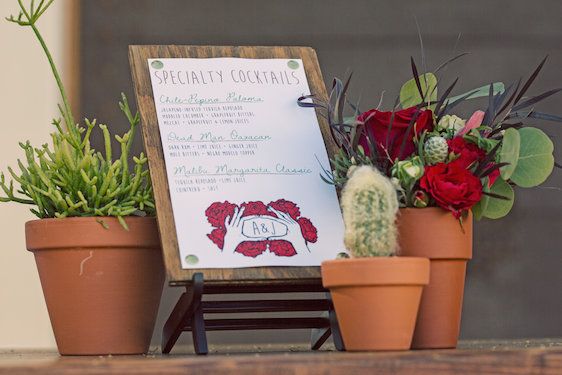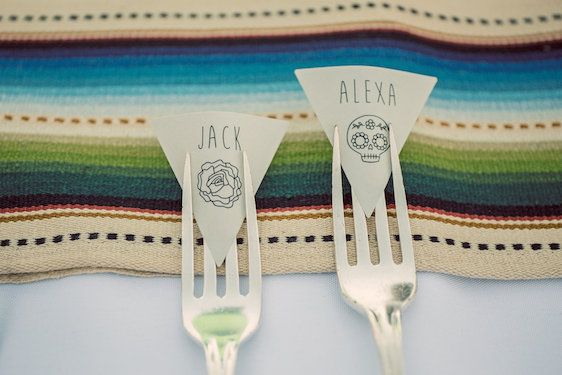 These little potted plants are simply the cutest and I just love these lil' cacti!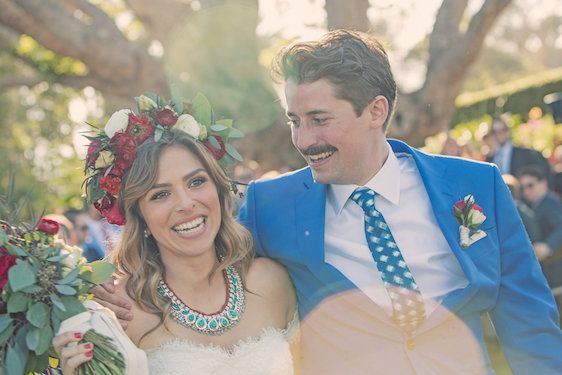 The bride and groom opted for a piñata instead of a cake...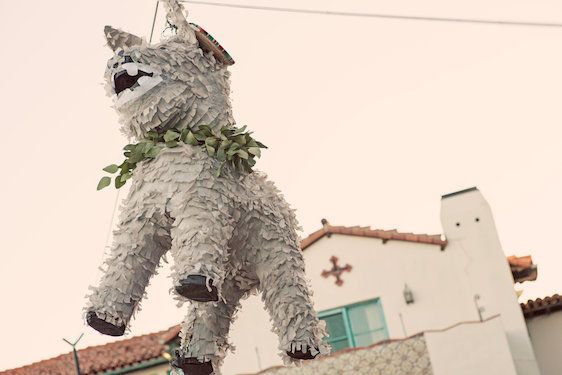 They explained, that, "it's much more fun to nearly kill each other with sticks while blindfolded than it is to have your friends and family watch you cut a boring cake." Such a fun idea, if you ask me!
So there you have it! As you can see Alexa and Jack's wedding day was filled with love, and laughter, and all the things that truly matter. And I simply love how this couple balked at the idea of a traditional wedding and opted to infuse their favorites alone the way.

"I loved absolutely every minute of our wedding," said the bride. And isn't that how it should be? Because I don't know about you, but nothing makes me happier than to see a happy couple, doing their own thing, incorporating their own style, and having the party of their dreams.

Now excuse me, because I have chips, salsa, and a margarita calling my name! Happy Cinco de Mayo everyone!
Share This: