Did you hear the good news? Pantone recently announced their
Top 10 Colors for Spring 2016
and I'm just so excited to share my thoughts and to hear yours as well!
Some highlights from the report,"Designers are playing with courageous color statements that aren't afraid to be vibrant but at the same time are combined with quieting, classic and more natural tones. Artists, many of whom are known for bold color usage and strong shapes and lines, played an influential role in this season's styles – from Matisse, Picasso and Frank Stella to Esther Stewart and Sam Falls."
Colors
this season transcend cultural and gender norms.
Vivid brights
give way to excitement and optimism, though quiet stability prevails in this season's palette.
Leatrice Eiseman, executive director of the Pantone Color Institute is quoted as saying, "Colors this season transport us to a happier, sunnier place where we feel free to express a wittier version of our real selves," and I couldn't agree more with that sentiment.
VISUAL created by

THE PERFECT PALETTE
Take a look at these beautiful shades! And let me know that you think? Oh, and you'll want to stay tuned because I definitely have plans to share my thoughts on each of these color choices as they relate to the wedding and event planning world!
My favorite color choice? Peach Echo. Hands down. What about you?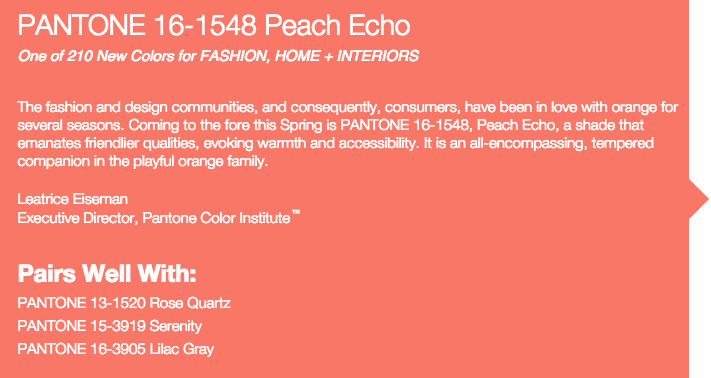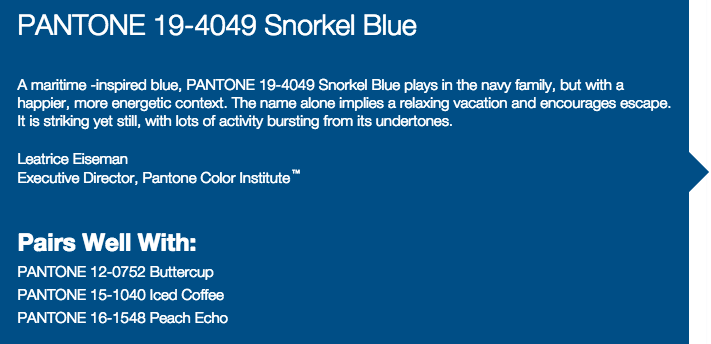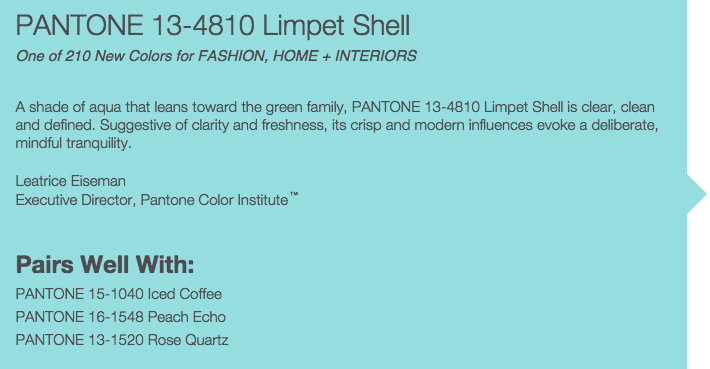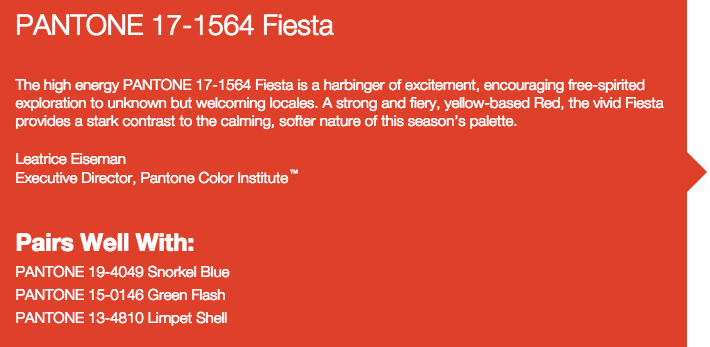 Share This: