Amy Anaiz Photography

and floral design by Glen Head Flower Shop, today I'm excited to share this gorgeous tabletop concept —

featuring calligraphy by Eliza Gwendalyn!
With beautiful captures by
With an array of pretty paper details including stationery by

Roxy Lou Design

and paper flowers designed by To Hold and to Have, just one look and I think you'll agree that there is so much to love here!
Some of the standouts for me include these gorgeous place settings — each with a perfectly placed paper flower, a grassy table runner, and these beautiful succulents!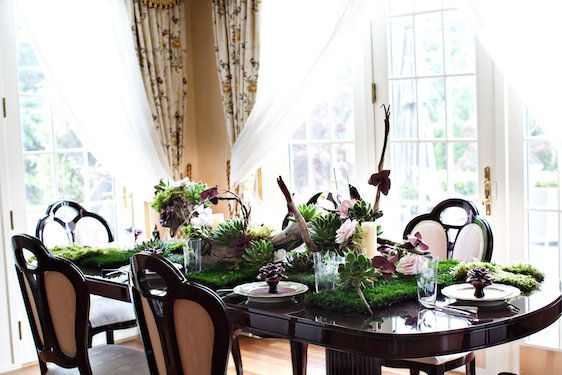 And these colors? love, love, love!
Eliza Gwendalyn outdid herself with the calligraphy on all of these paper details!
And what's not to love about this unique centerpiece design by Glen Head Flower Shop?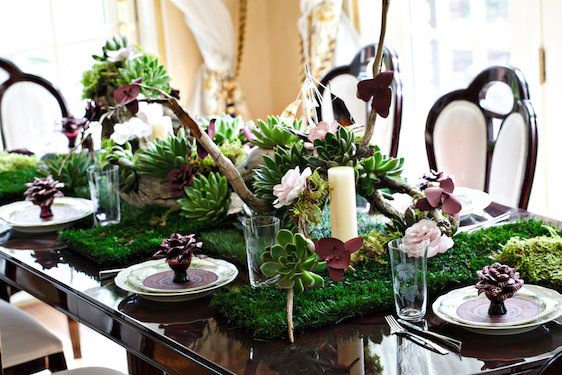 Pillar candles can be seen incorporated throughout...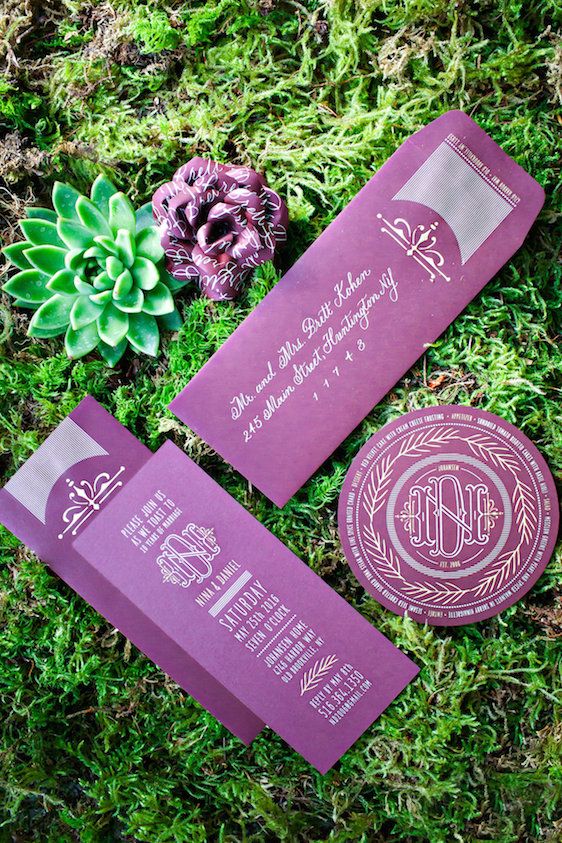 ...while moss added a really nice textural element to the design...
Really loving this coaster design!
And what's not to love about this unexpected touch?
Beautiful paper goods by

Roxy Lou Design

really tied in the colors...
And again? This calligraphy is just so pretty...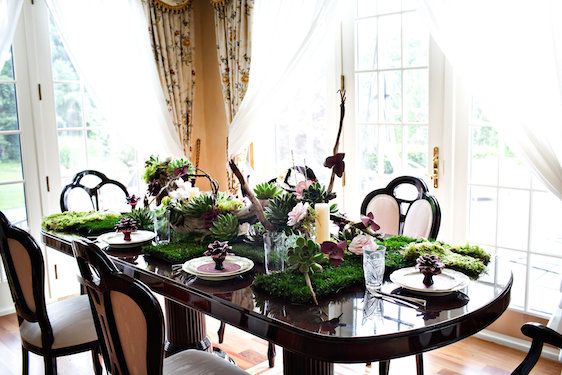 Calligraphy really does always have a way of adding something special...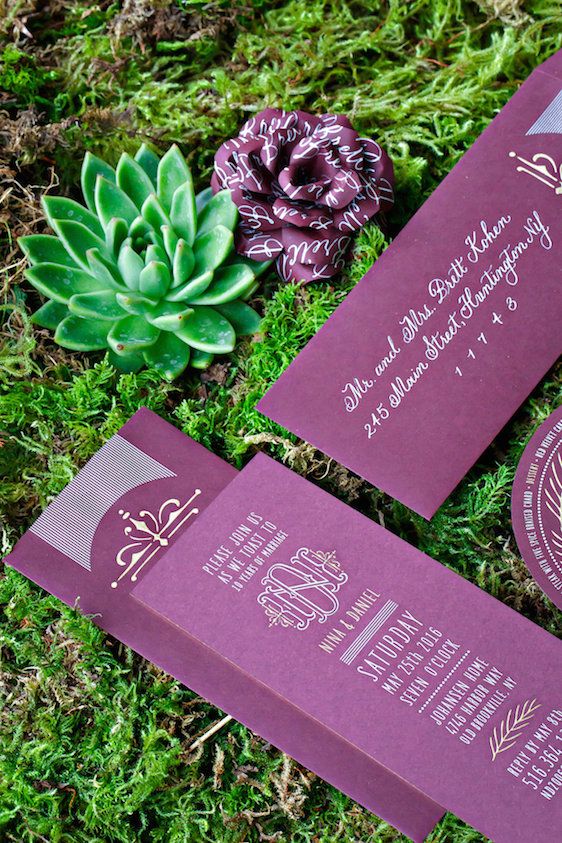 ...and especially when you can incorporate it into your design in a very unique and unexpected way!
These paper flowers by To Hold and to Have are amazing!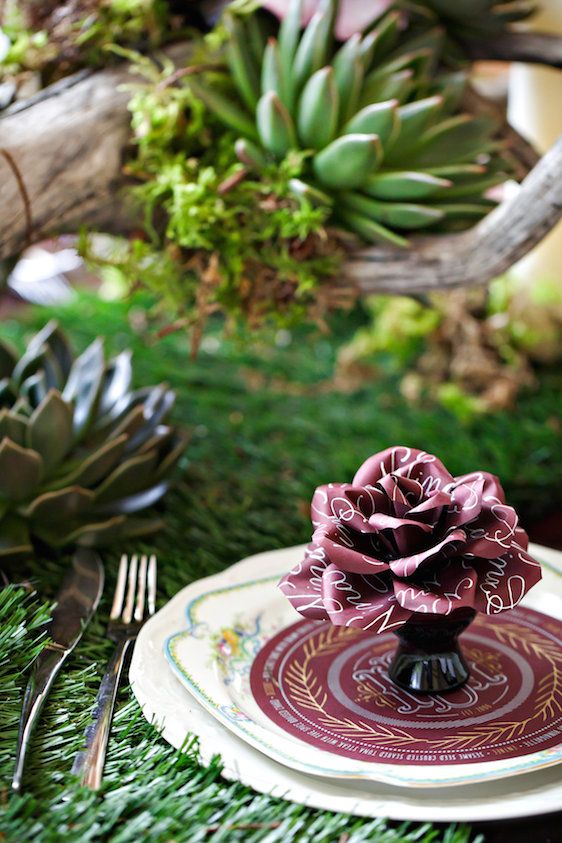 So intricate and absolutely pin-worthy, if you ask me!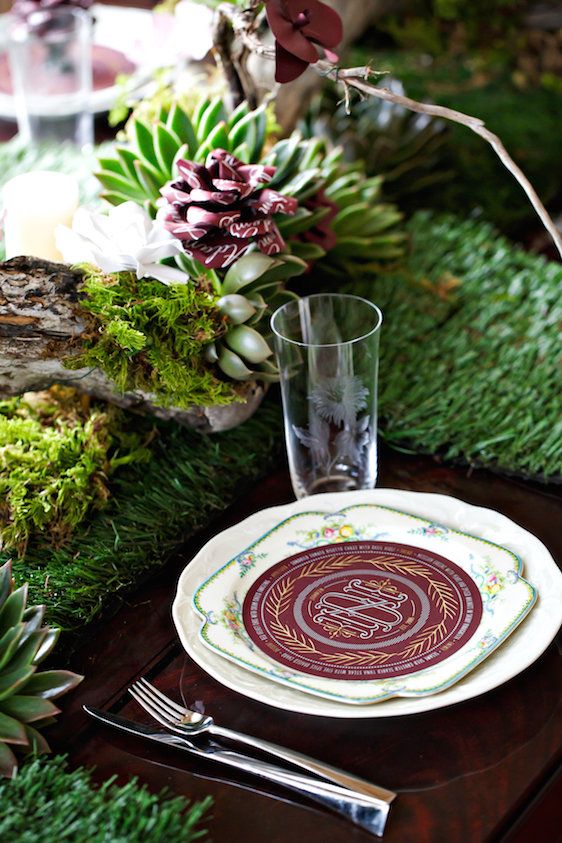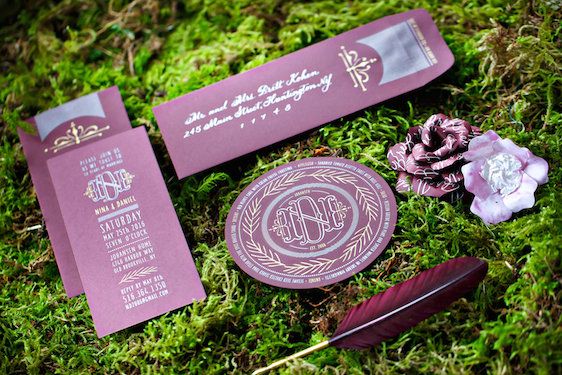 Oh, and who isn't loving this layered look we're seeing here with the place setting?
Gorgeous, gorgeous, gorgeous!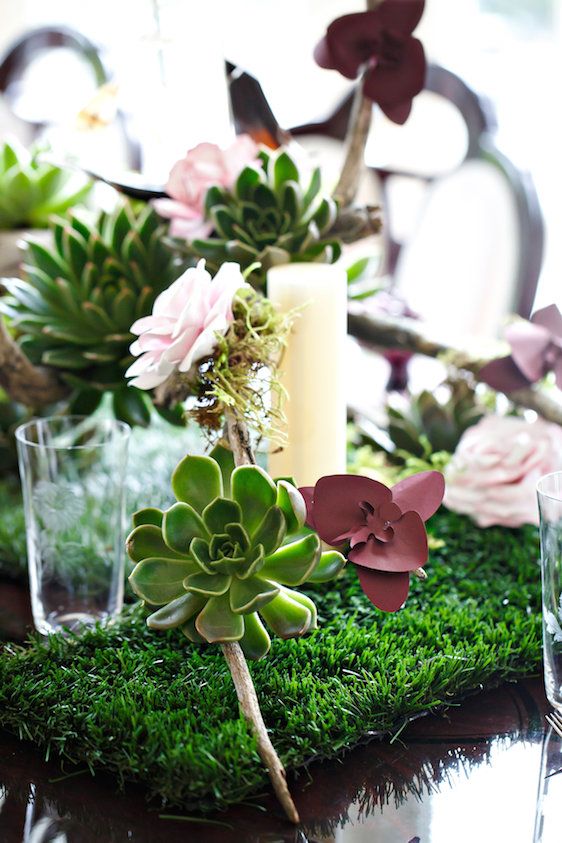 A dark and moody palette can sometimes be tough to pull off...
But with this design, they were able to do it so effortlessly...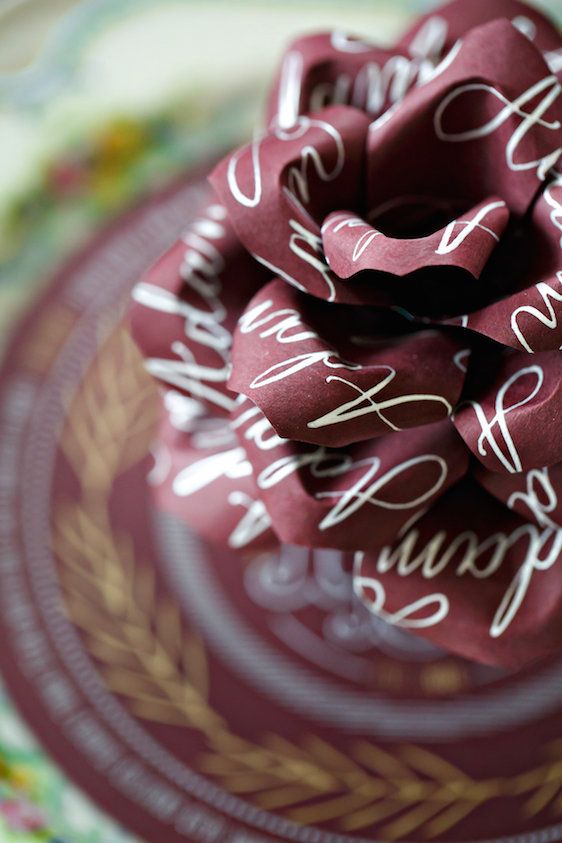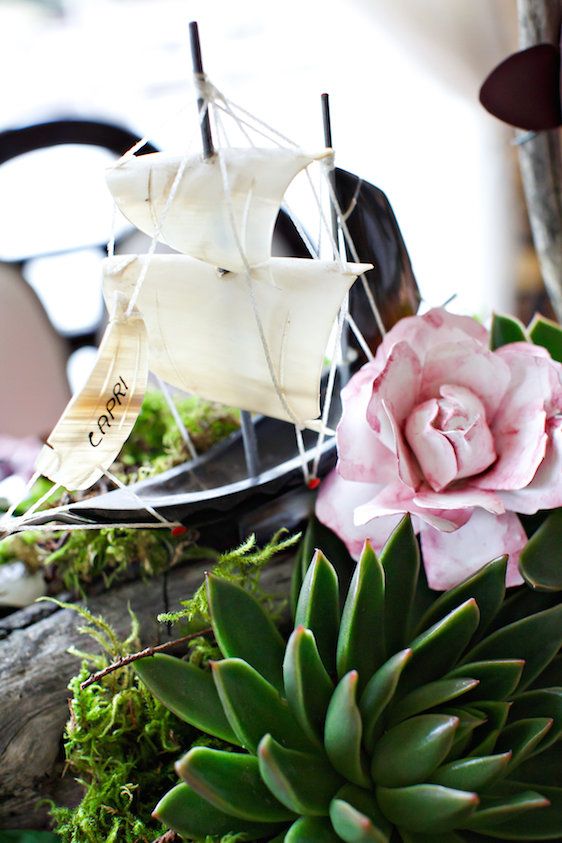 Huge hugs and high fives to all the pros who worked to bring this tabletop design to life! Special shoutout to
Eliza Gwendalyn
who is a cherished member of our pro guide!
Always love to see our members creating, and collaborating and bringing inspiration to this amazing industry of ours!
Eliza Gwendalyn
is a member of our guide.
Click here to see how to become a member.
Photography:

Amy Anaiz Photography

// Calligraphy:

Eliza Gwendalyn

// Stationery:

Roxy Lou Design

// Floral Design:

Glen Head Flower Shop

// Paper Flowers:

To Hold and to Have

//
Share This: