What happens when the sweetest couple ties the knot in the prettiest of settings, surrounded by the best of friends and family? All kinds of beautiful moments, that's what! And lucky for us,
Sara Lucero Photography
was there to capture it all!
It's a story like many we've featured here on The Perfect Palette. A story about a boy who fell in love with a girl. Except she was from Southern California, and he from Holland of all places! And somehow in this big world of ours, they found one another!
As their wedding day unfolded, so many gorgeous moments came to life! They were heartfelt and sentimental and so absolutley beautiful too!

Overall, the design was kept pretty classic, but they did decide to mix it up a bit by incorporating a touch of bold color, as well as a few modern touches...
Single blooms (as shown here) added a chic and romantic touch...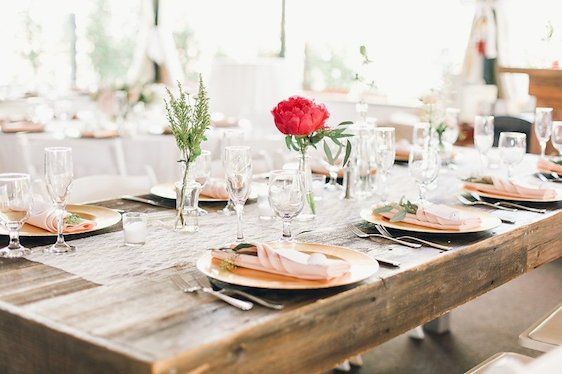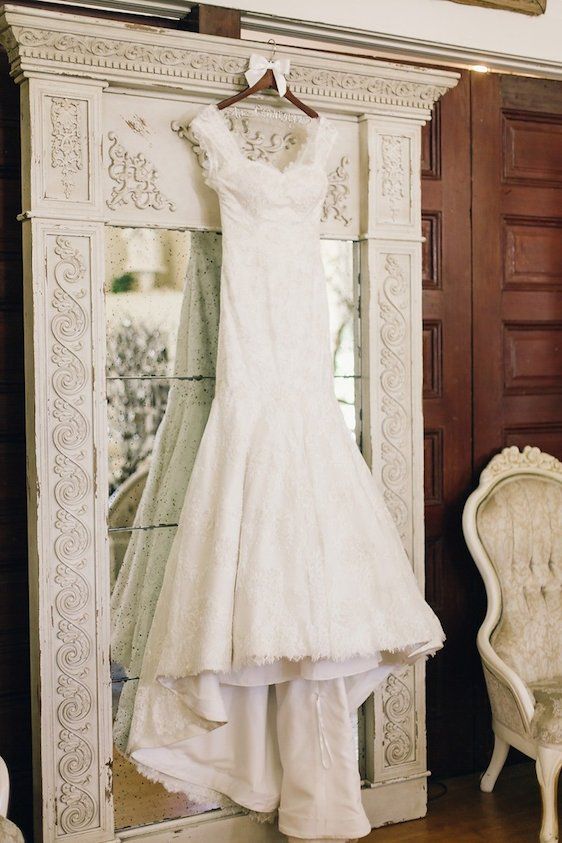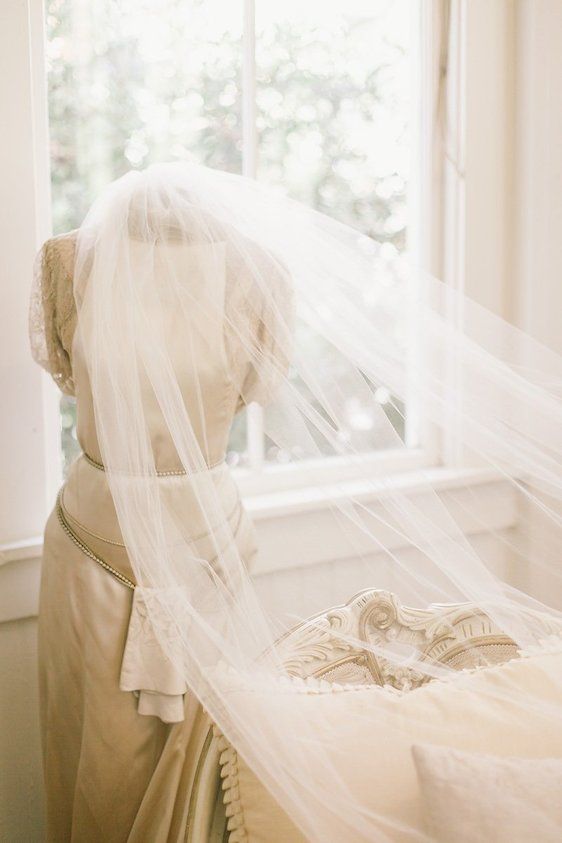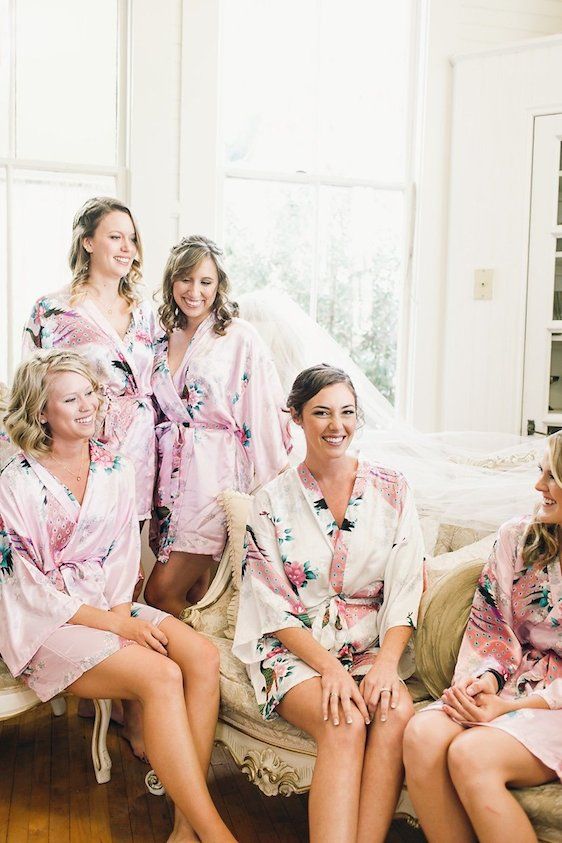 And I just can't get over how pretty these floral 'getting-ready' robes were!
Such a gorgeous bridal party, if you ask me!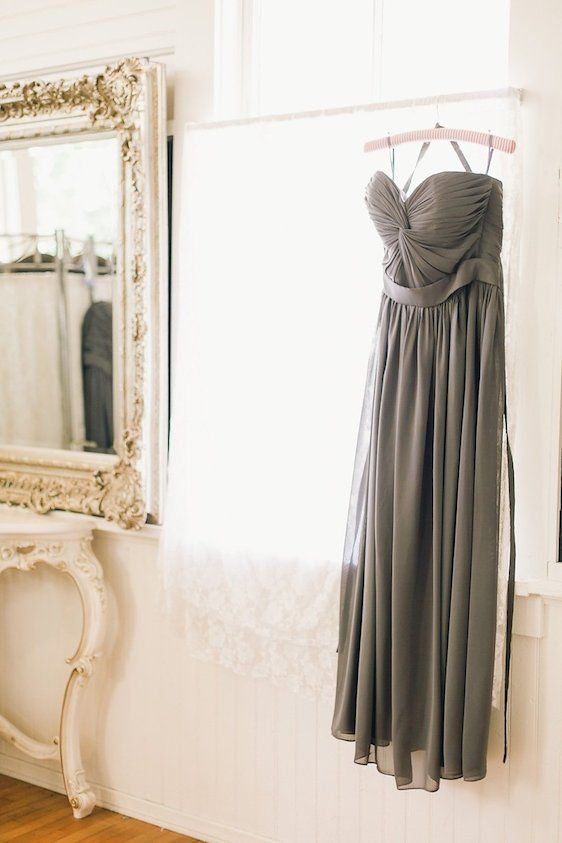 Bridesmaid dresses were chosen in the loveliest shade of slate gray...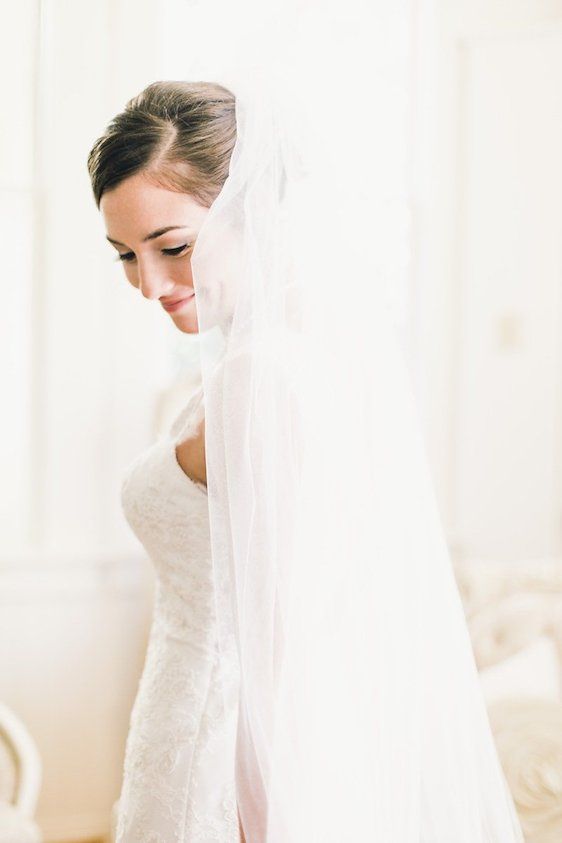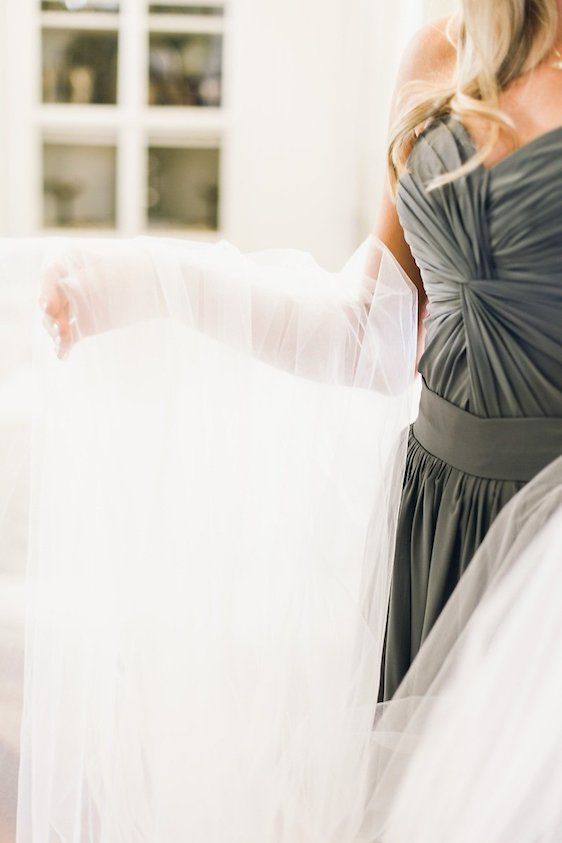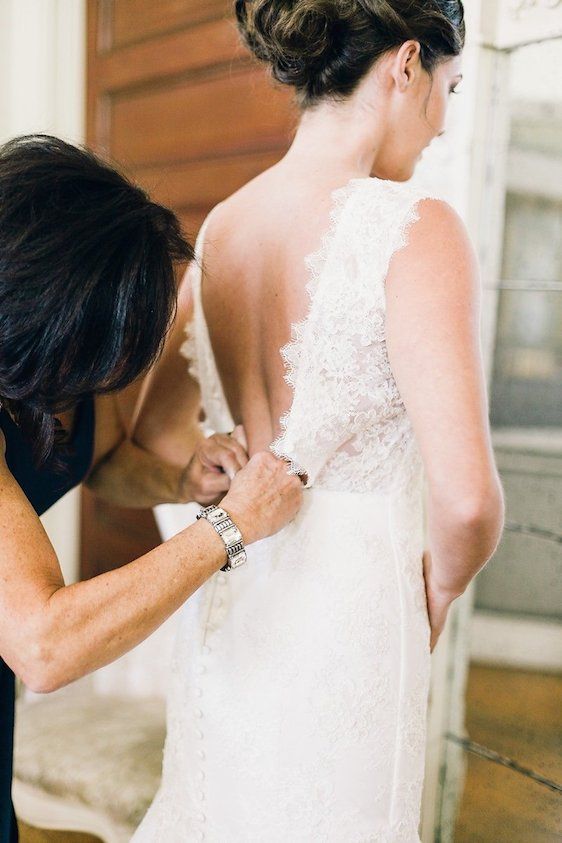 ...and I just really love this look with the various glass vases and gold chargers...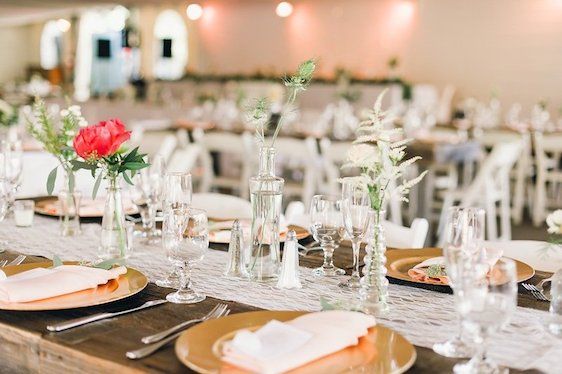 Plus what's not to love about these pink peonies? Swoon.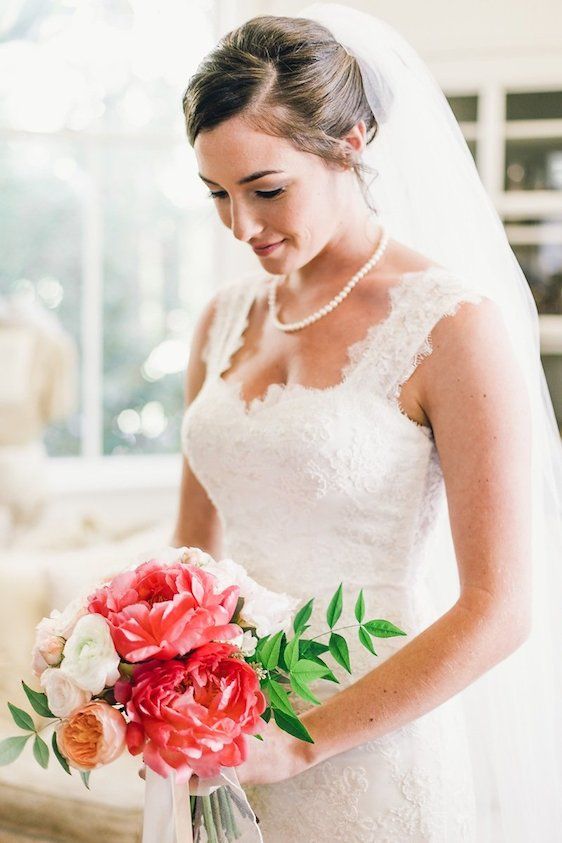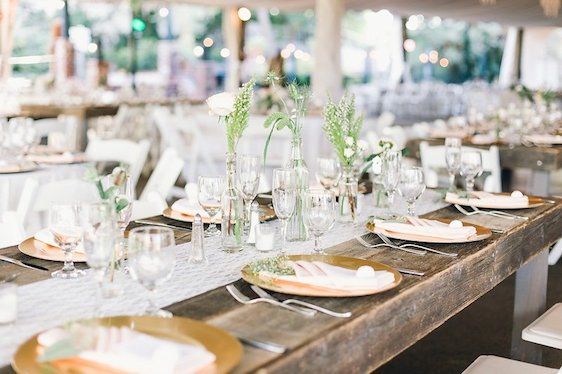 Amanda Vidmar designed the most beautiful bouquets and I just love the bold pop of pink contrasts against the dark gray bridesmaid dresses!
Such a perfect pairing for this Winter garden wedding!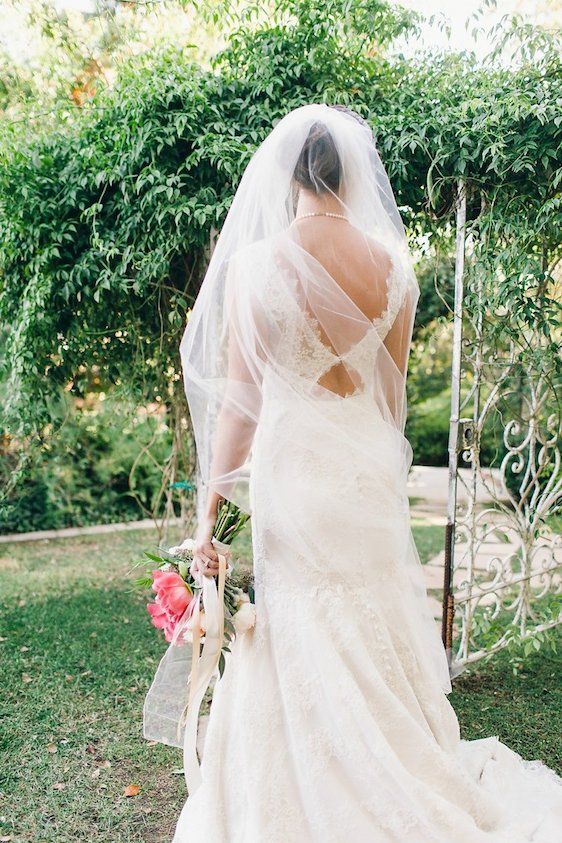 And her veil! So absolutely dreamy, if you ask me!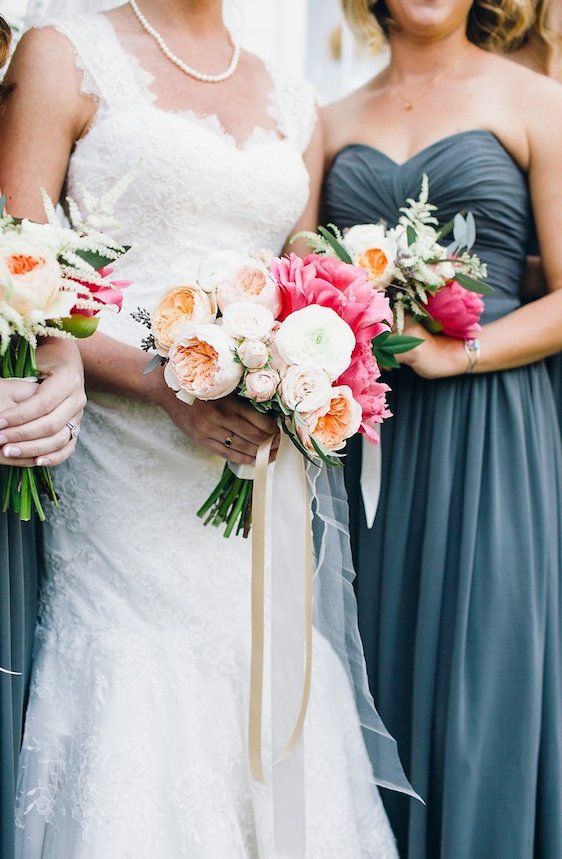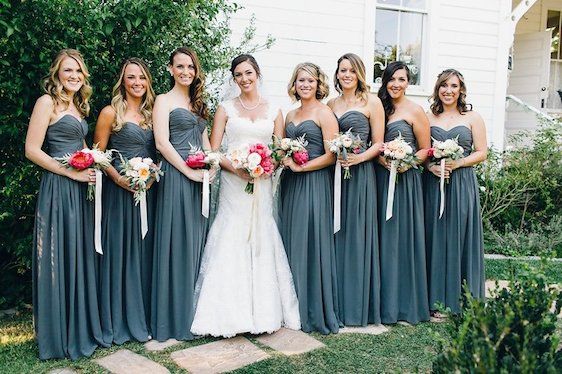 Really loving this mossy capture with the old fashioned swing...
And how charming is this garden setting?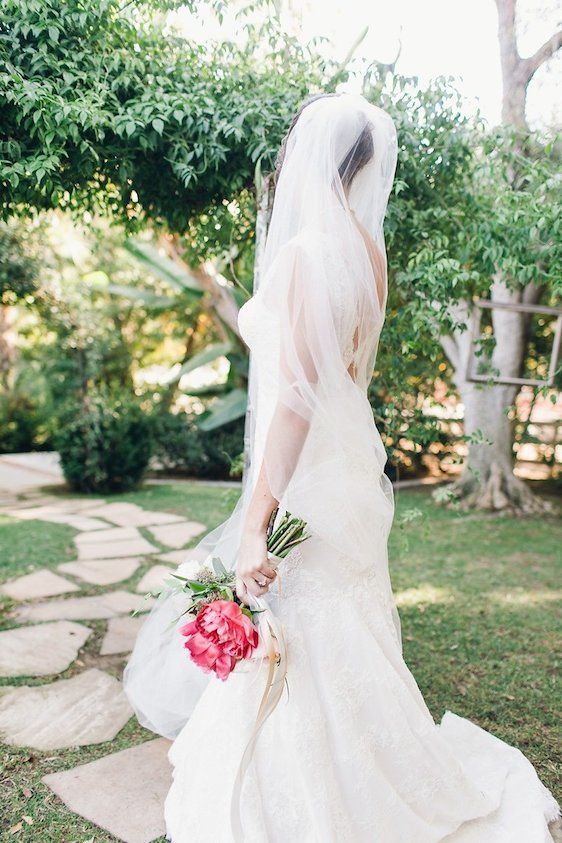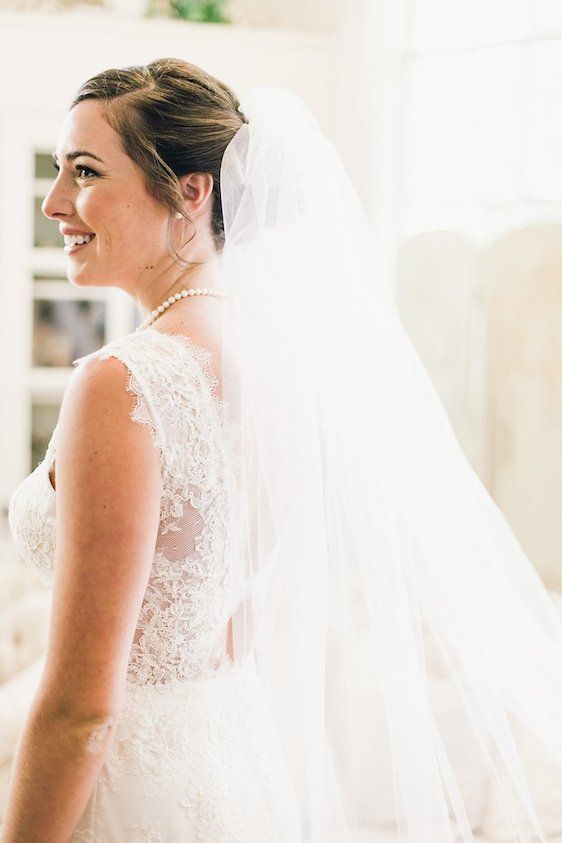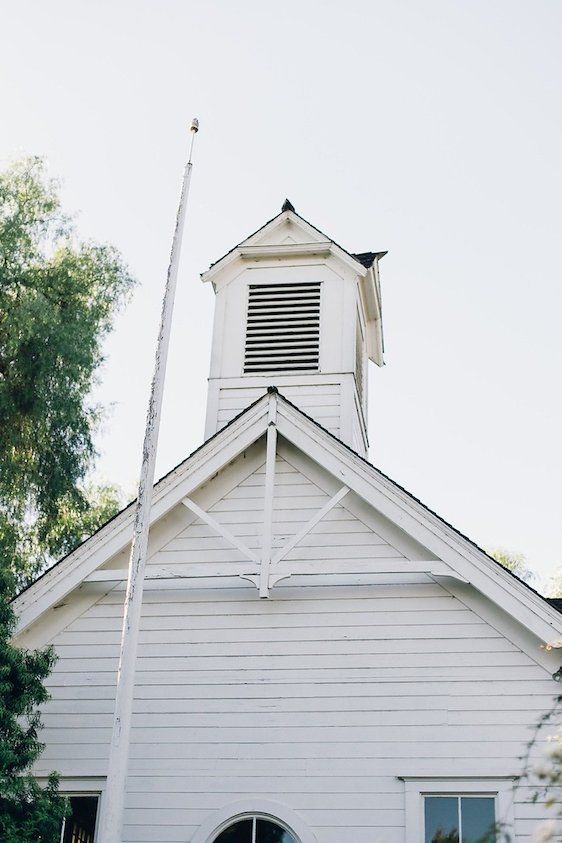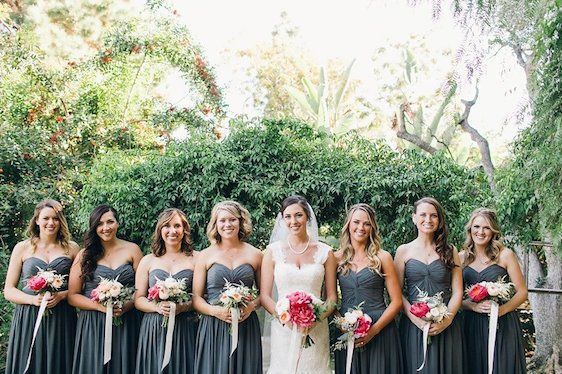 So absolutely beautiful, if you ask me!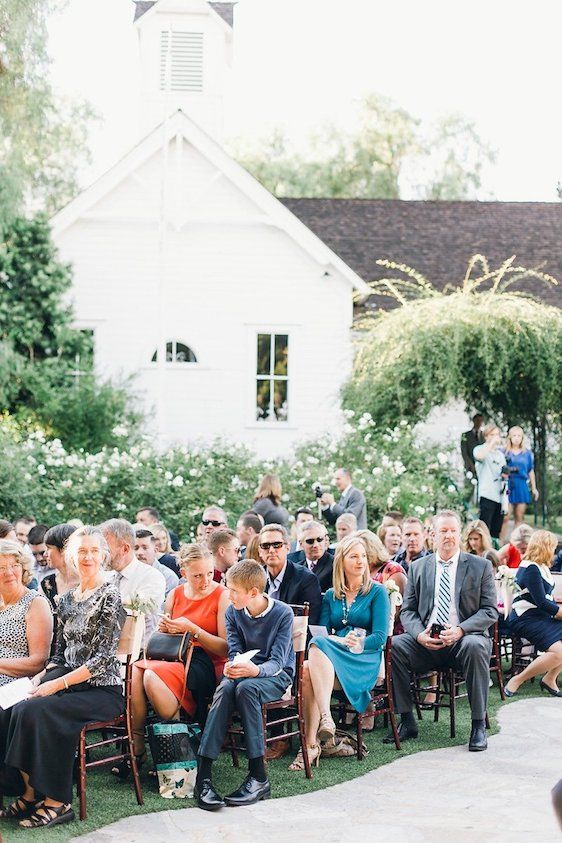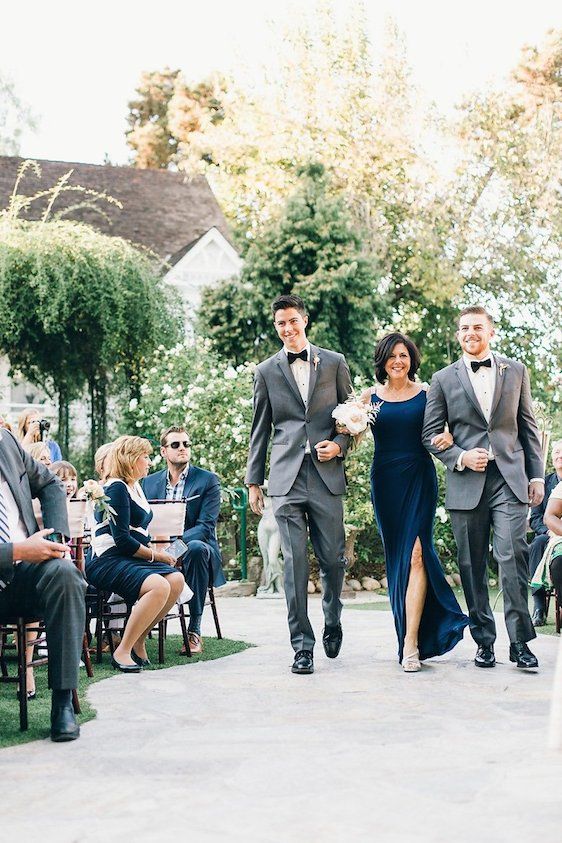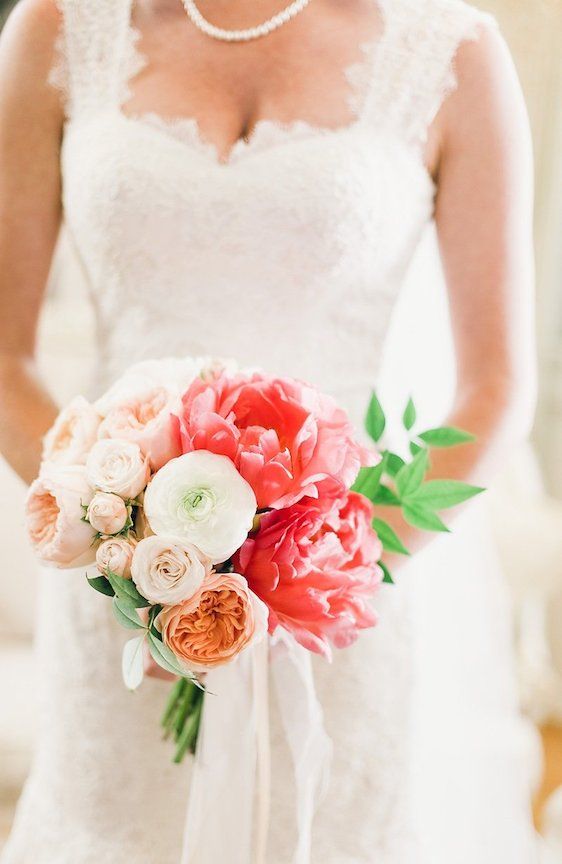 And can we just talk about how lovely this bridesmaid style was!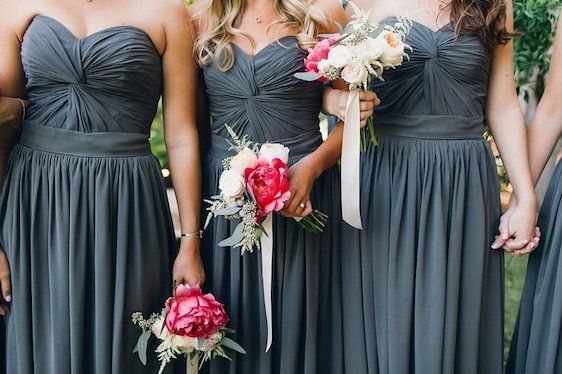 Gorgeous, gorgeous, gorgeous!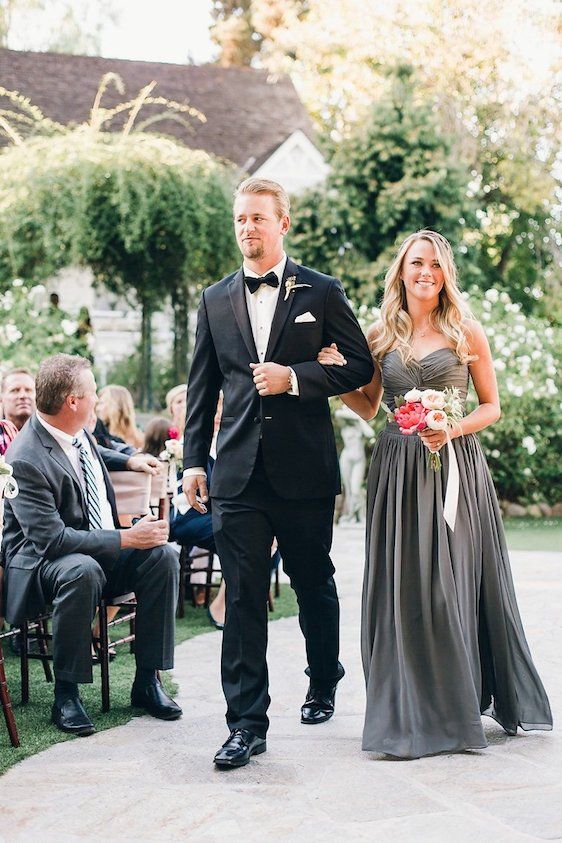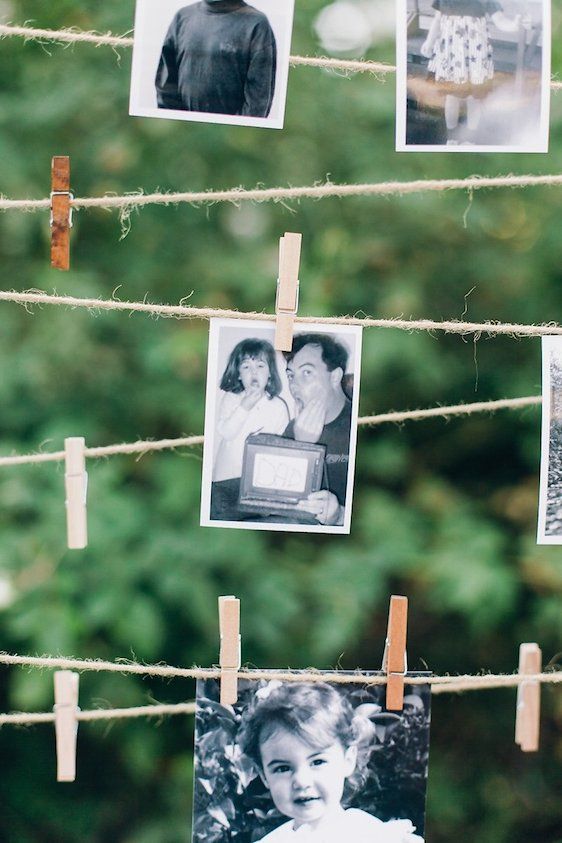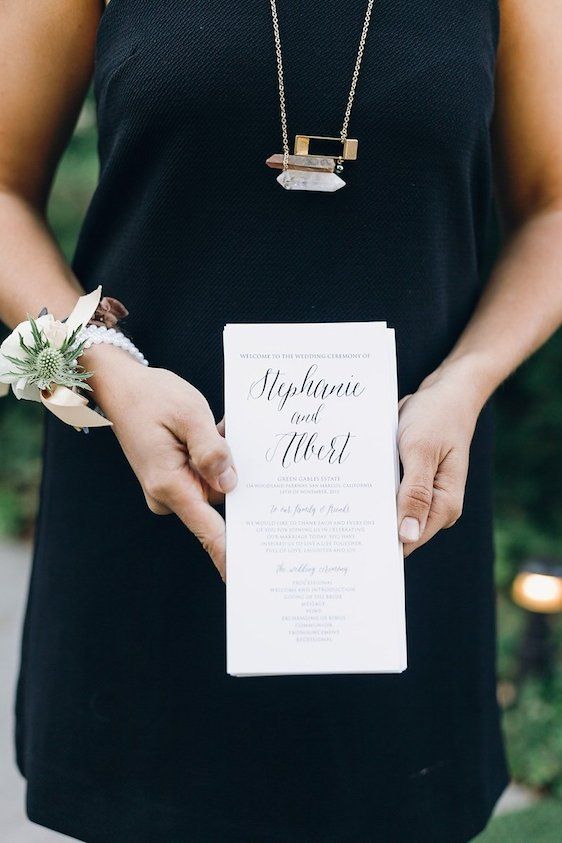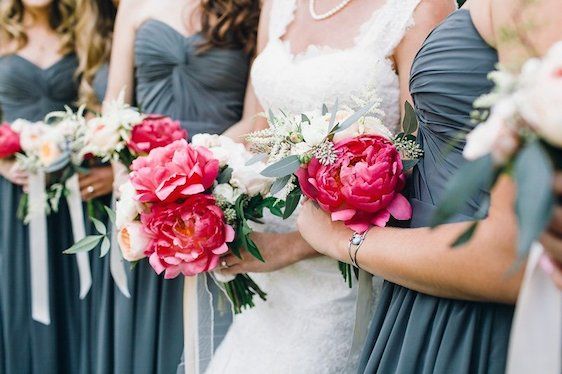 The bride was clearly glowing! But so was her father! Just look at those smiles!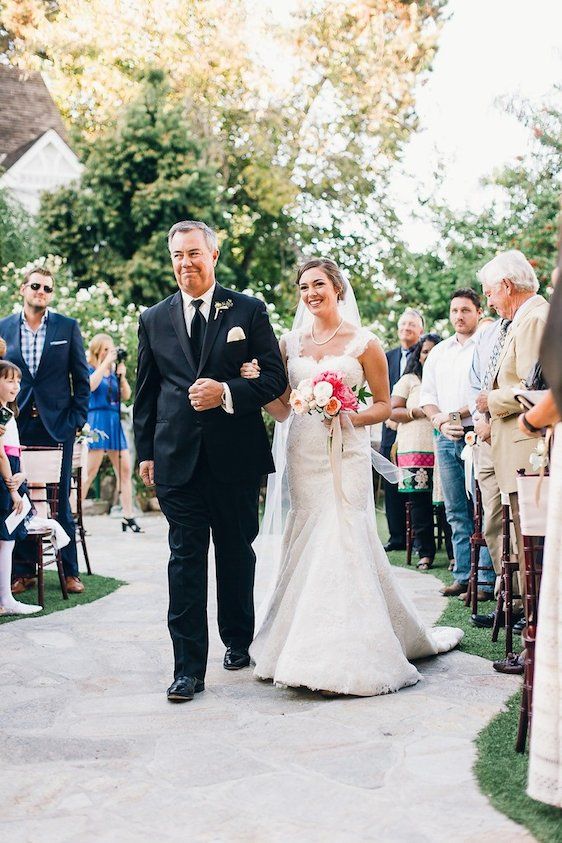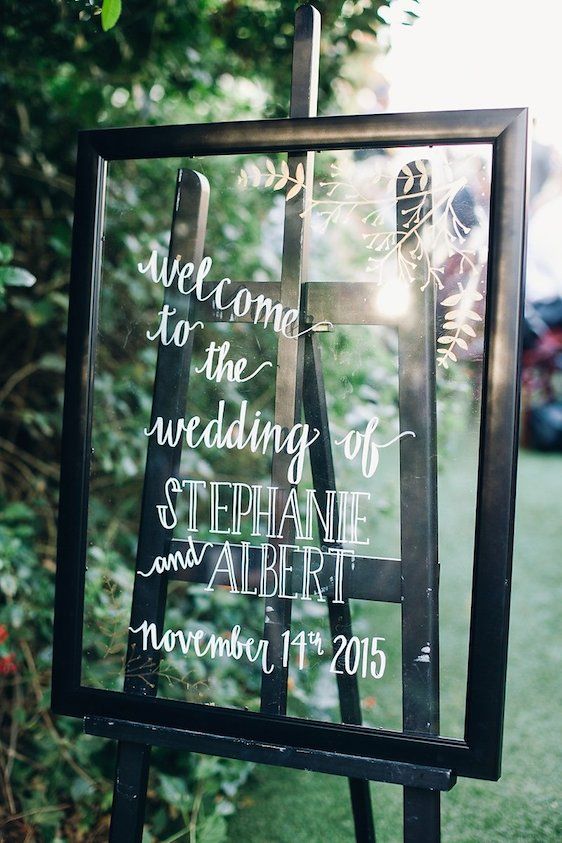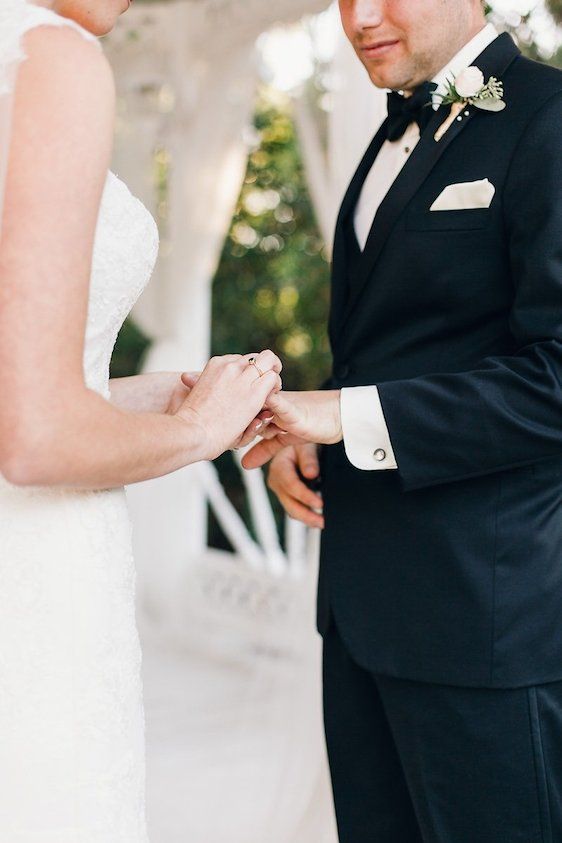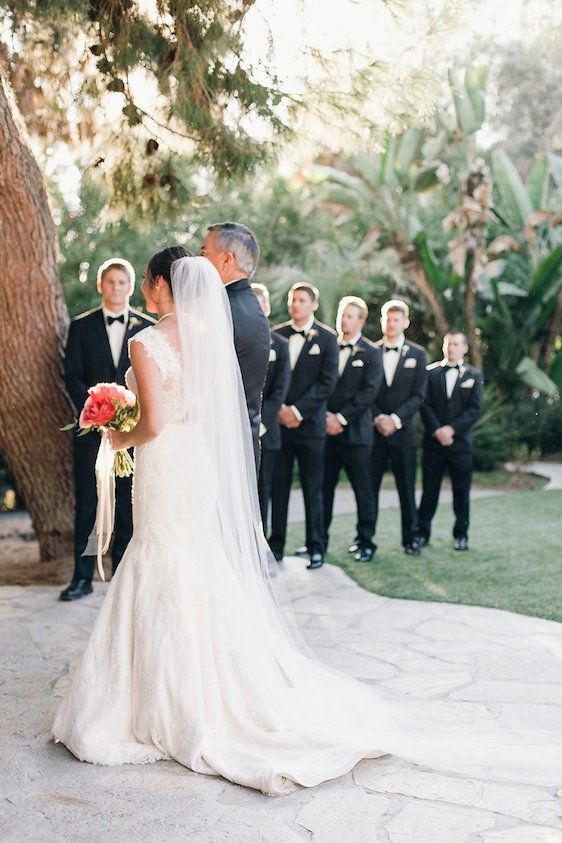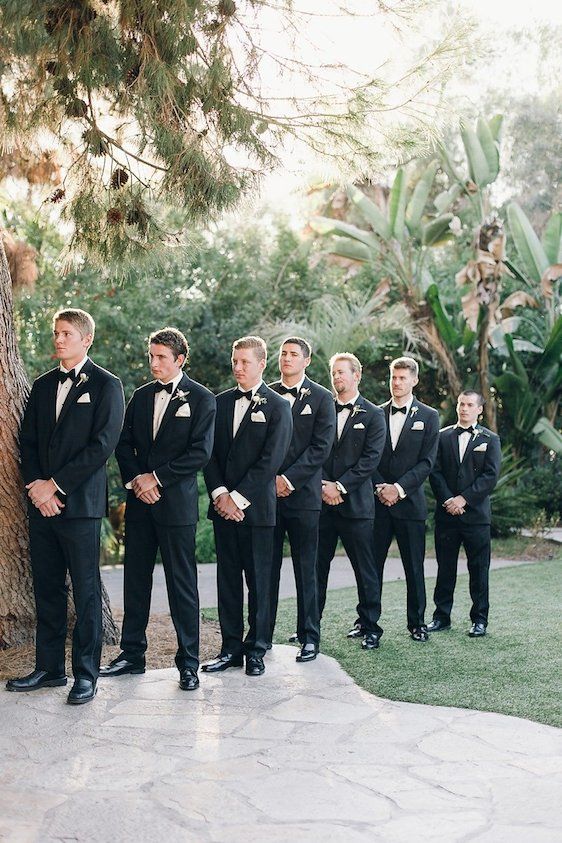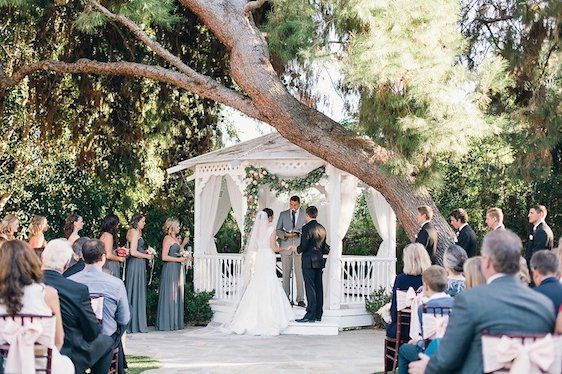 Such a lovely moment captured!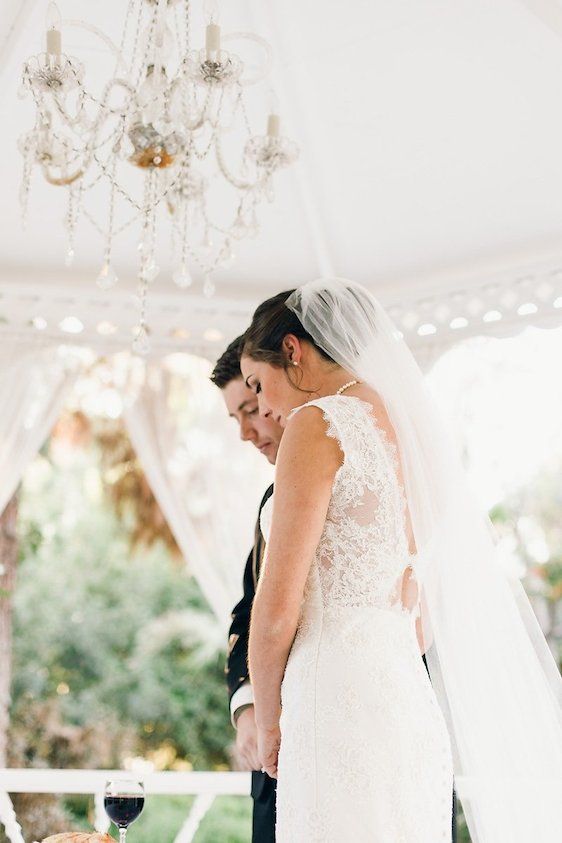 You can just feel the love!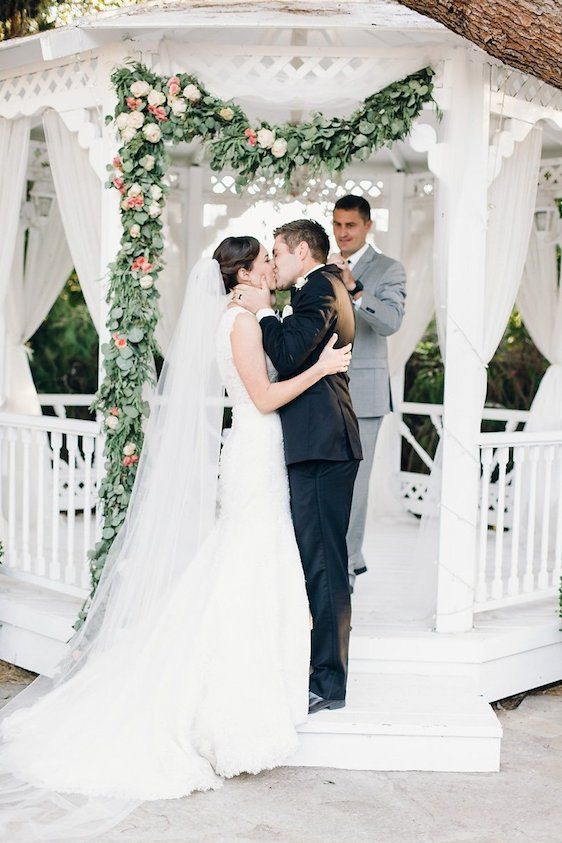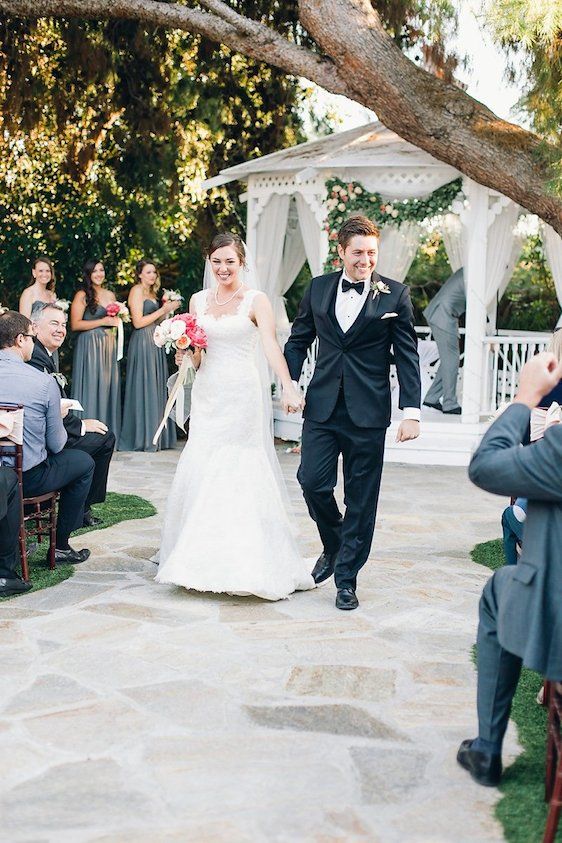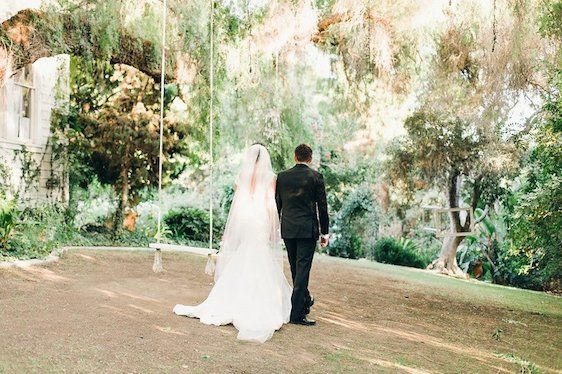 I swear, I just can't get over how gorgeous these single bloom centerpieces are!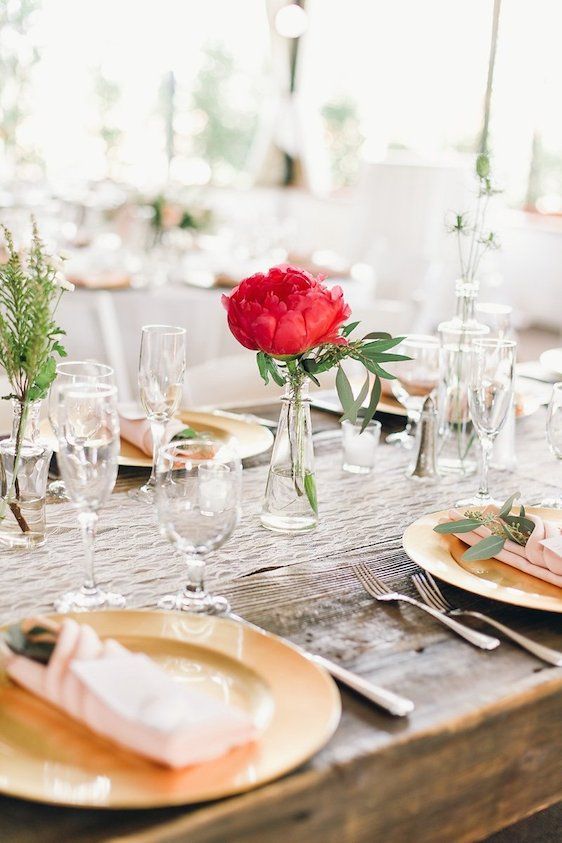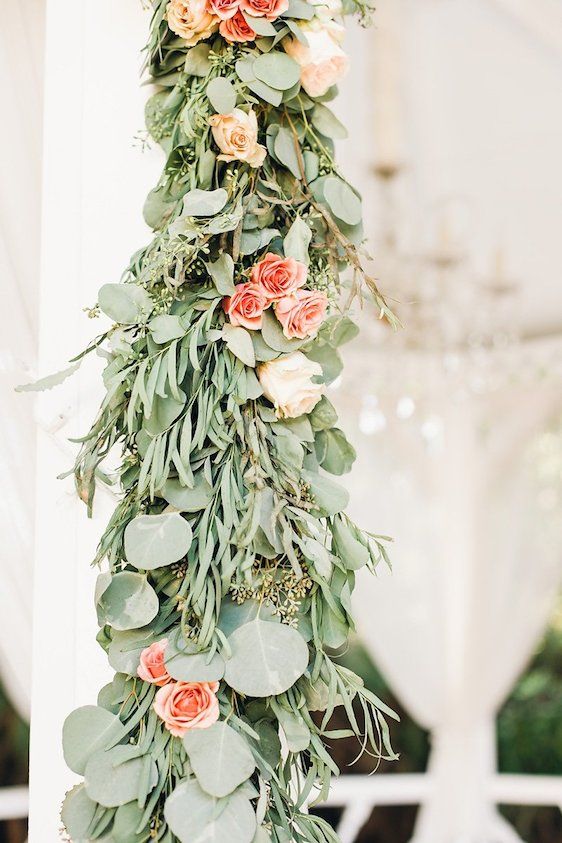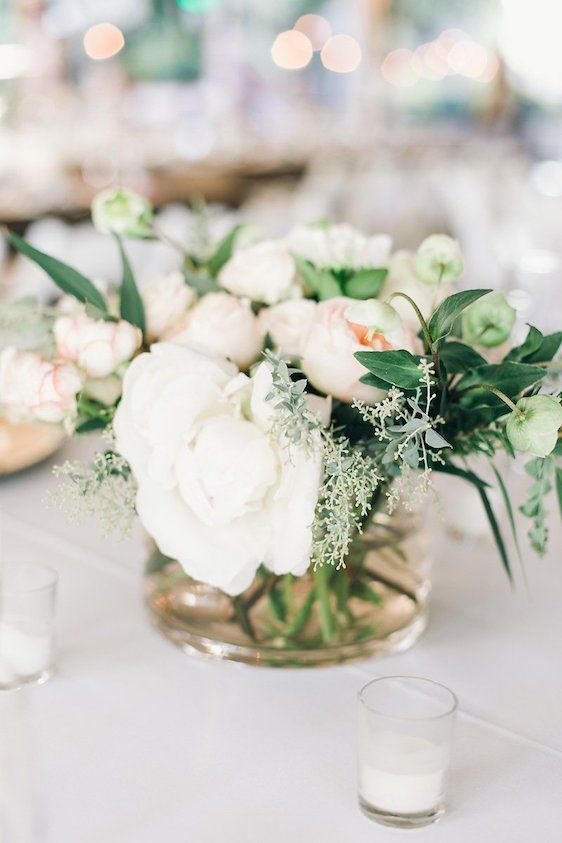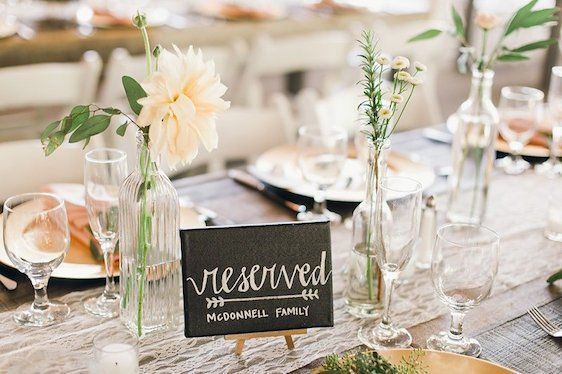 And how darling are these little signs?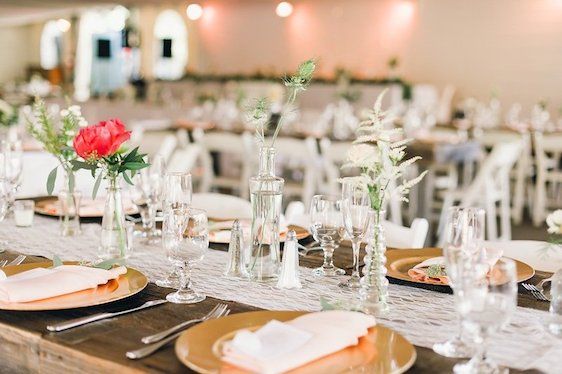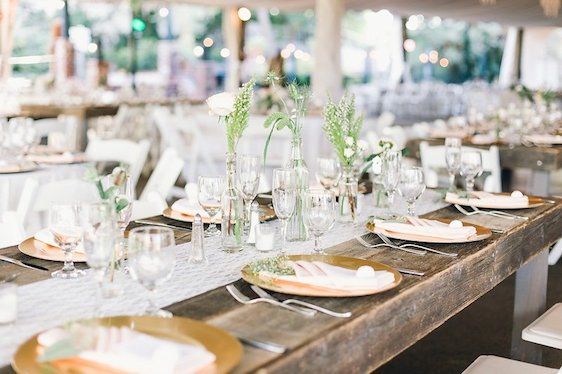 Farm house tables provided a lovely textural element...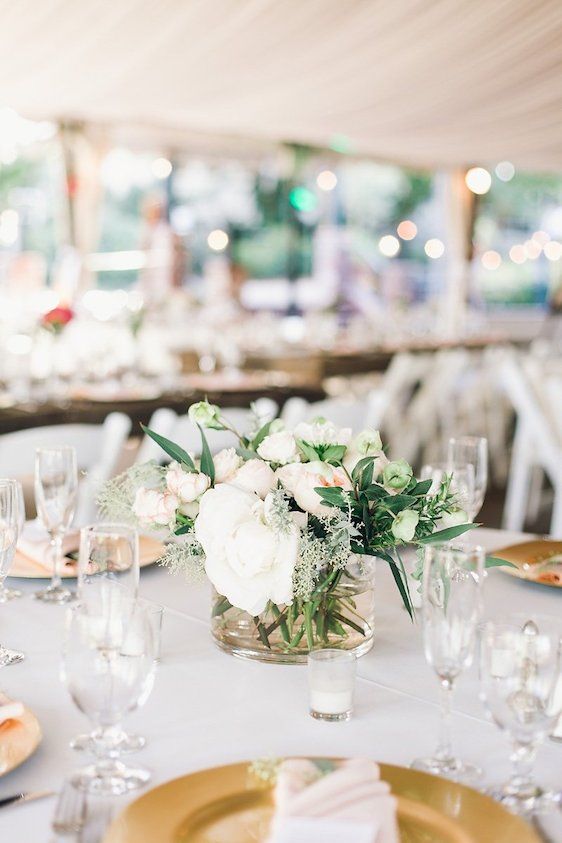 As did the gorgeous greenery used in the florals...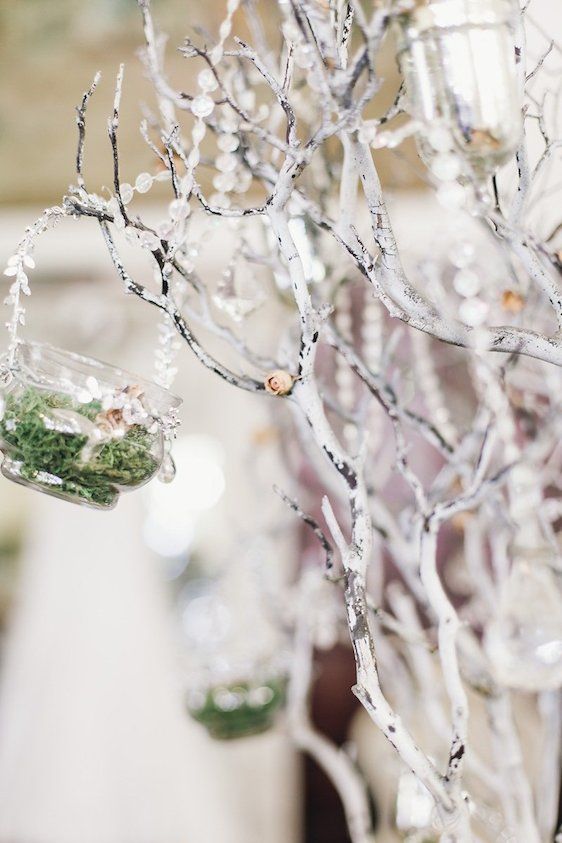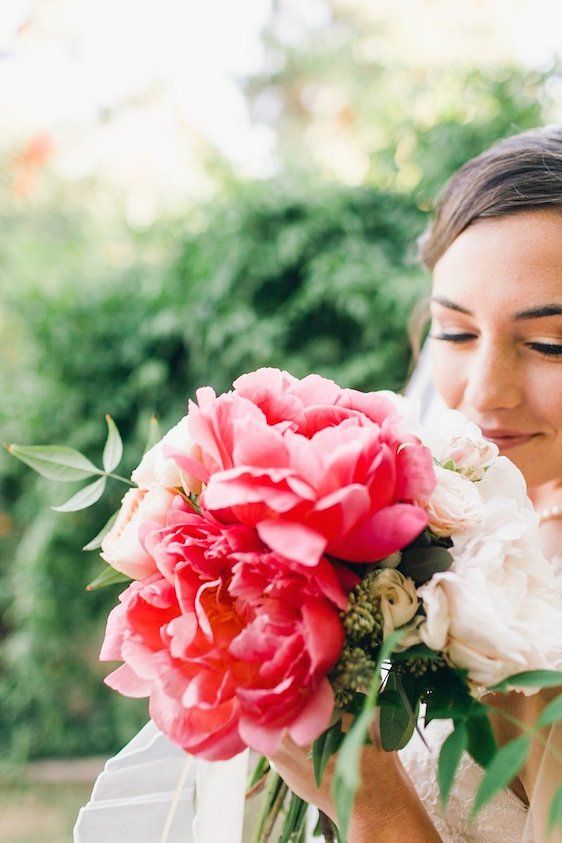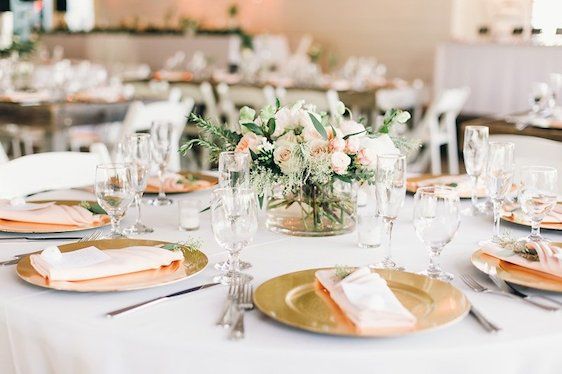 These place settings sure are pretty and I'm loving this napkin fold!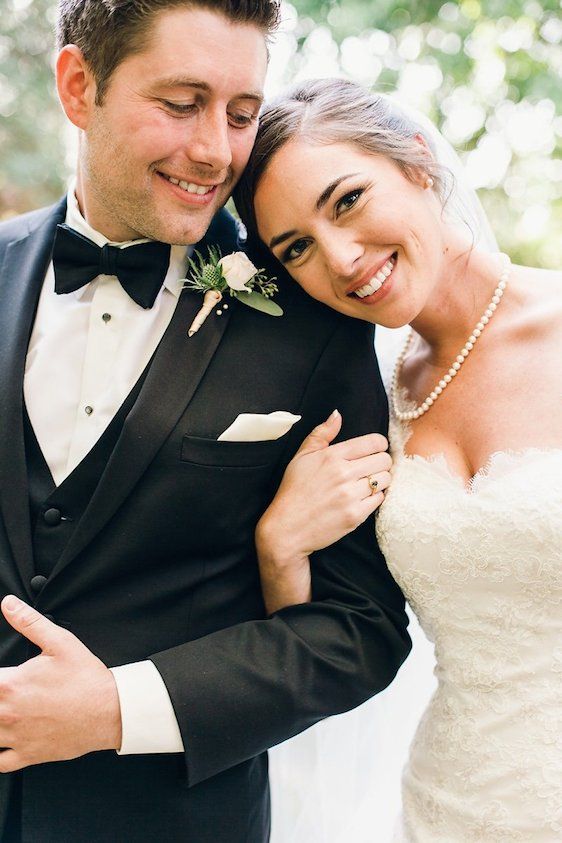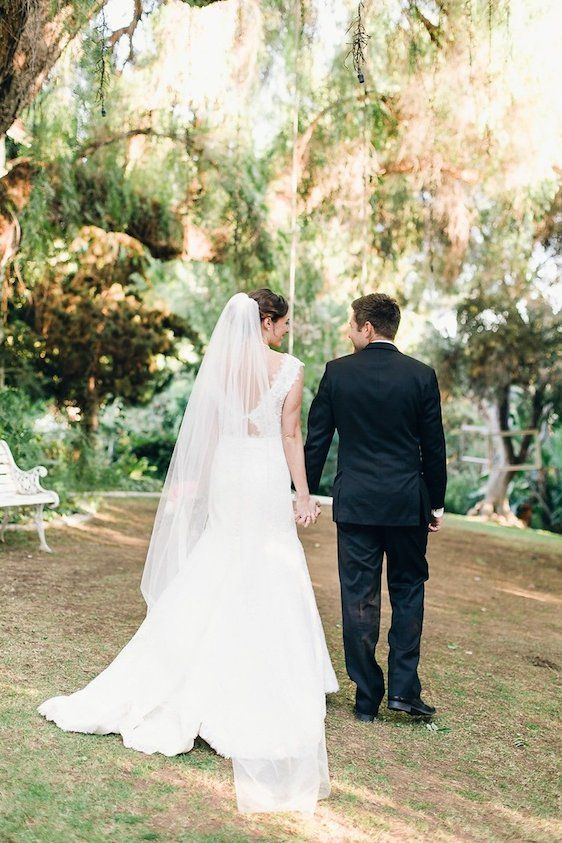 And how cute are these two? You can just feel the love!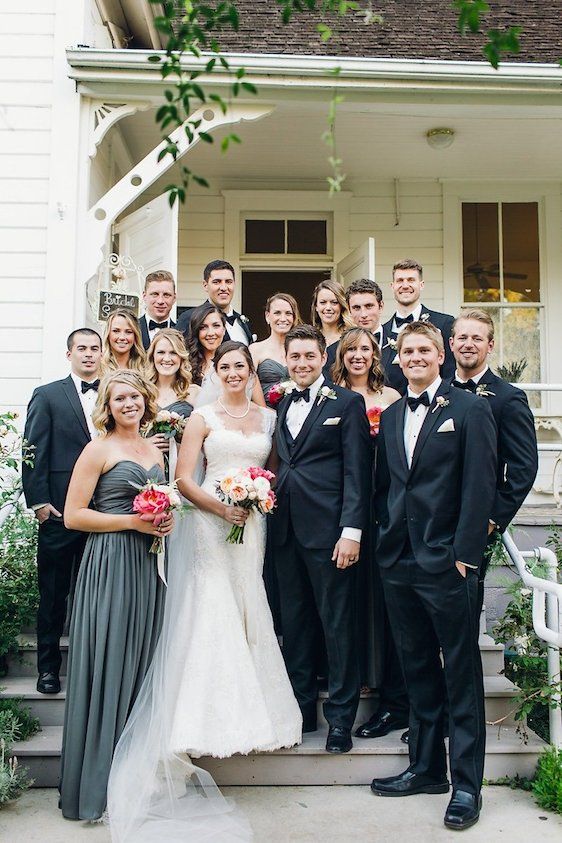 And they lived happily ever after... Yay! Cheers to the newlyweds!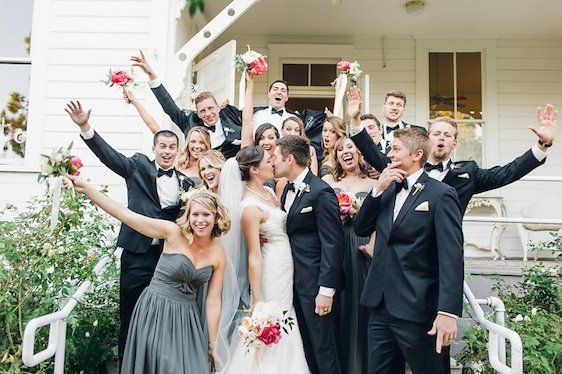 I told you guys that this wedding was a beautiful one! Congrats again to the newlyweds! And a BIG thanks to this lovely couple for allowing us a peek into their special day!
Huge hugs and high fives to all the pros who worked their magic and made beautiful things happen on this day and lots of love and best wishes to the newlyweds!
Photography:
Sara Lucero
// Floral Design:
Amanda Vidmar
// Make up:
Elizabeth Root
// Hair: Brooke Hasslemann of
Savvy Studios
// DJ:
Primo Djs
// Bridal:
Martina Liana
// Bridesmaids:
Ayaya Dress
// Groom + Groomsmen:
The Mens Wearhouse
Share This: