Obsessed with color and beautiful love stories too? Well, then brace yourselves, m'loves — because your lil' heart is about to skip a beat with this vibrant, real wedding that took place in Carlsbad, California!
From free-roaming peacocks to an authentic taco bar, Tiffany and Josh's special day was one-of-a-kind and truly memorable.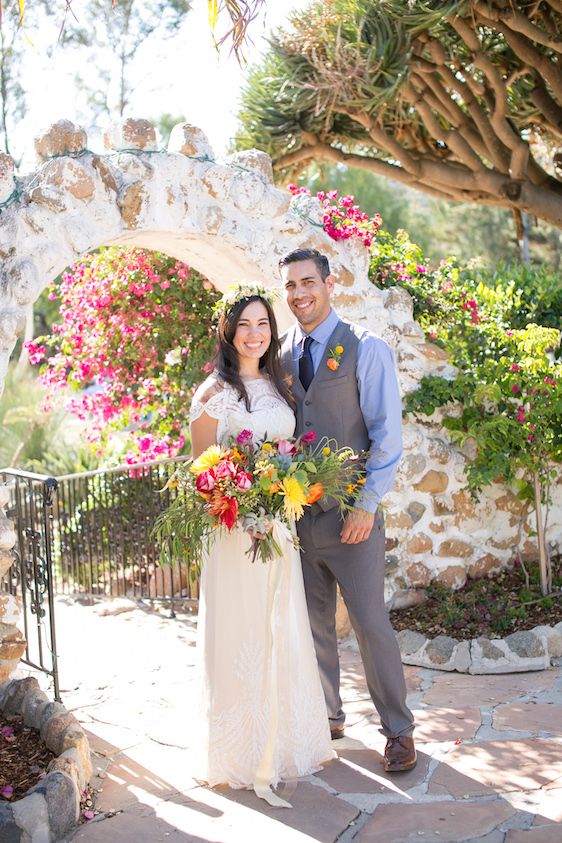 From the team, "when planning their big day, Tiffany just knew she wanted it to have a cheerful and relaxed feel much like a backyard party."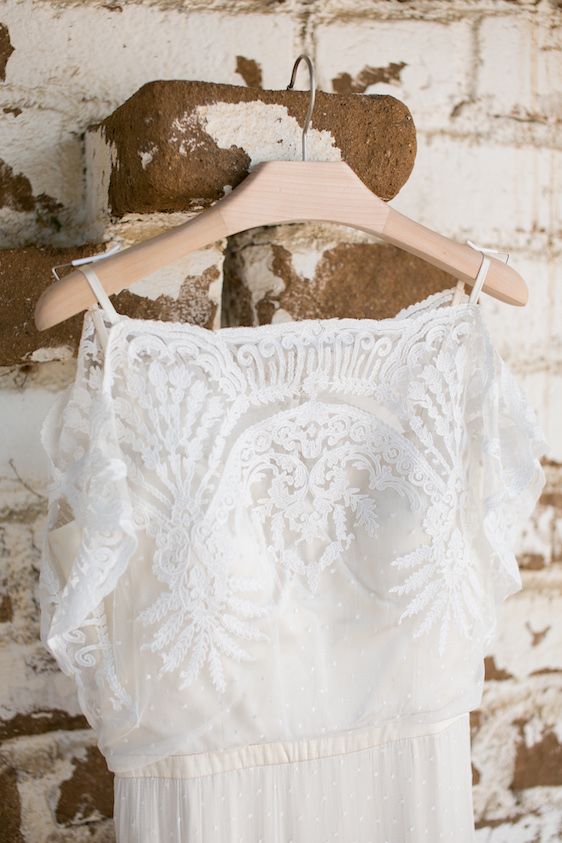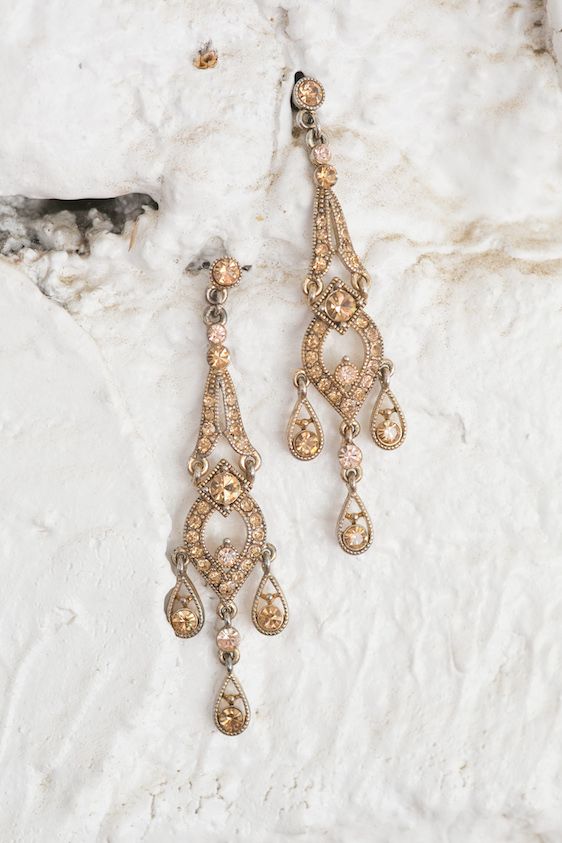 From the bride, "How can you not smile when you're surrounded with bright, fun colors and glimmering gold sparkle!?"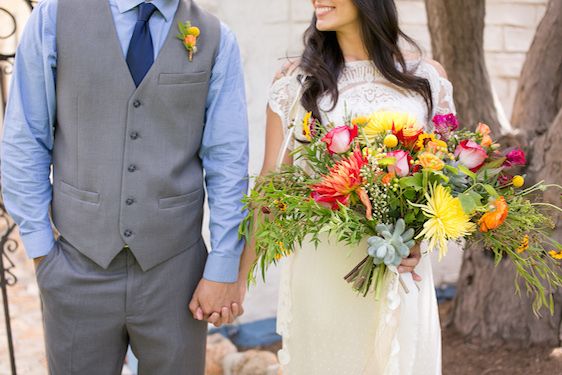 Succulents added a really amazing textural feel to the organic style bouquets...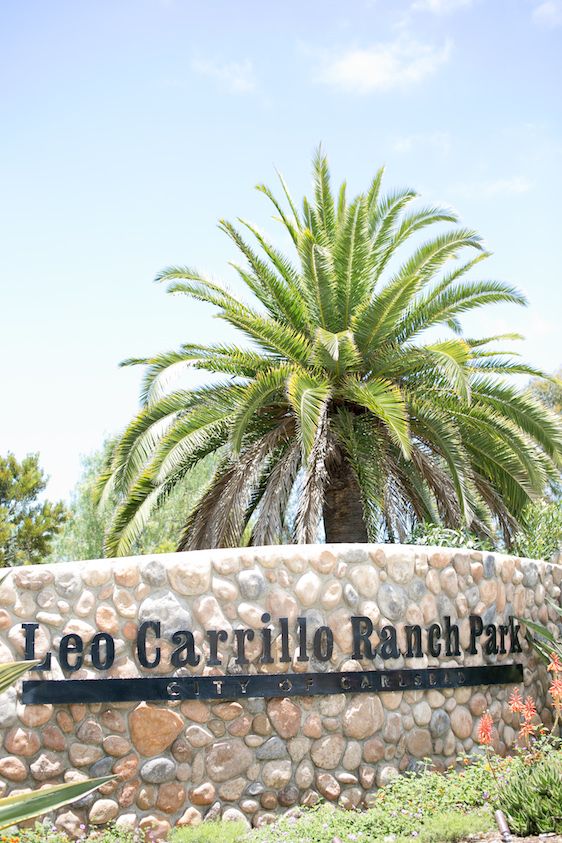 And this venue? Whoa. I just love all of the stonework and these vivid blooms!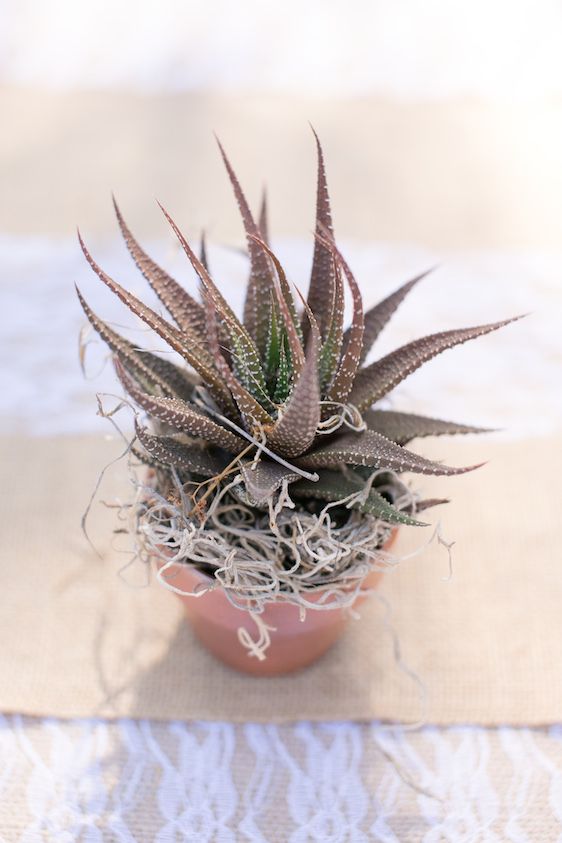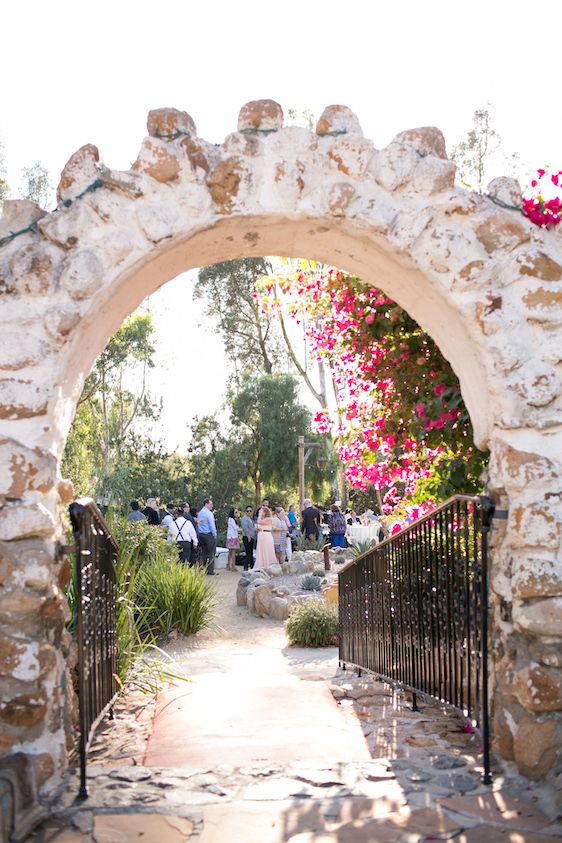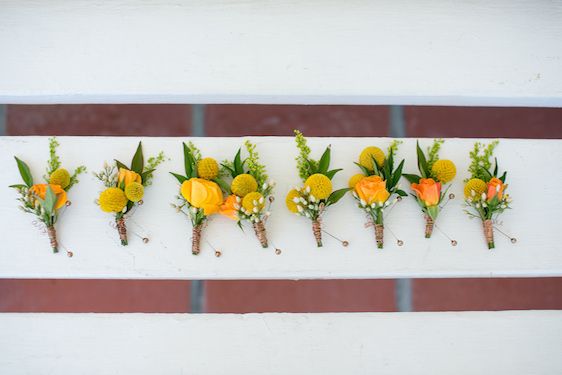 A southwest, boho feel can be felt throughout their wedding day...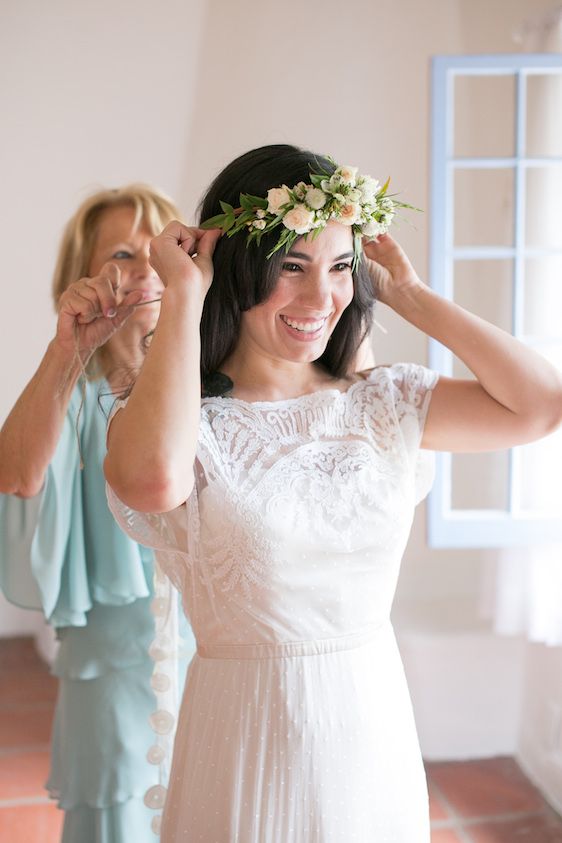 From the floral crown all the way to the little potted cacti!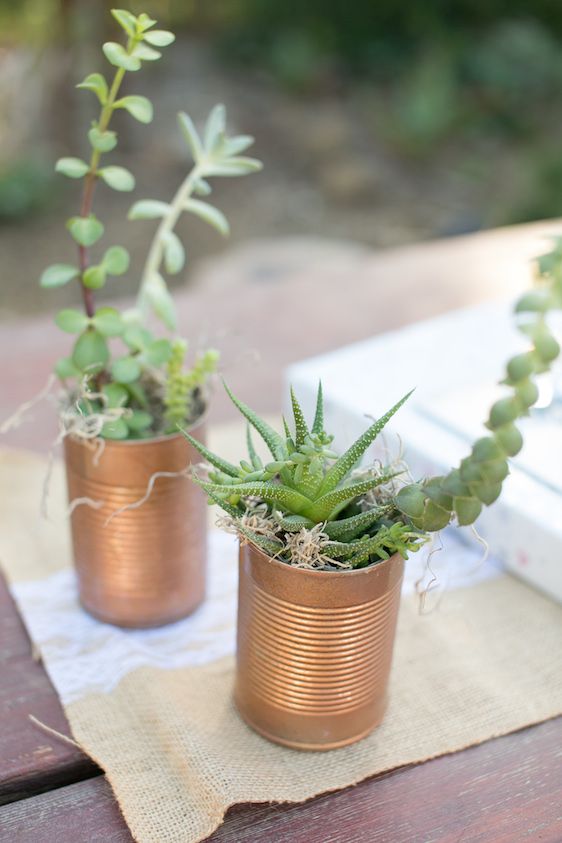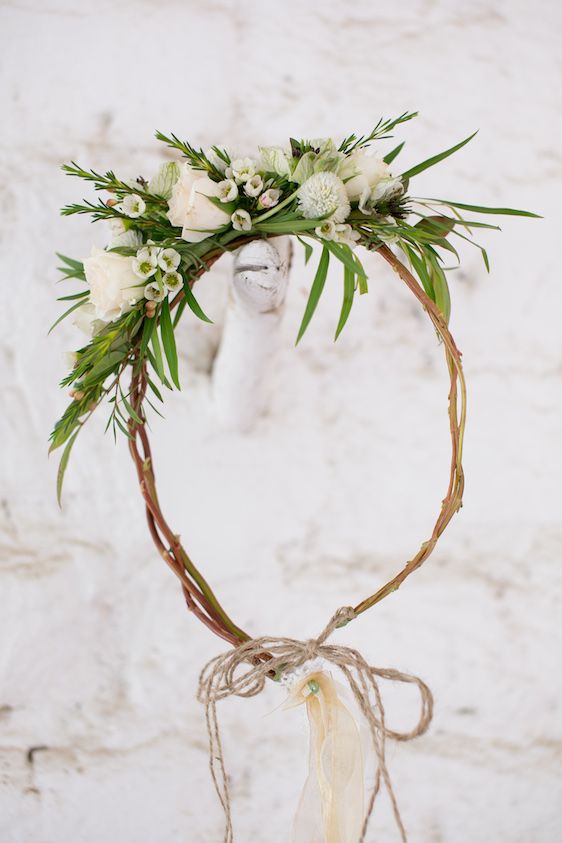 I personally love the architecture that can be seen throughout...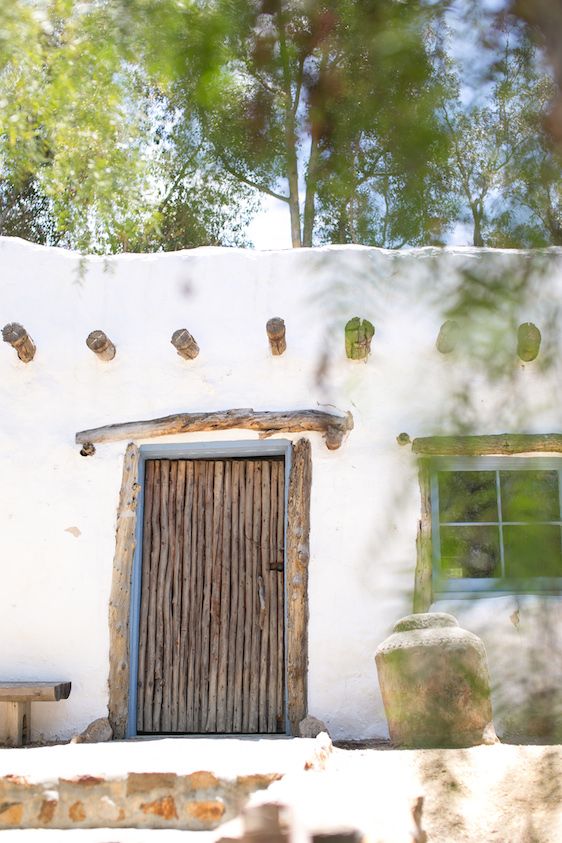 And what's not to love about all of these gorgeous palm trees?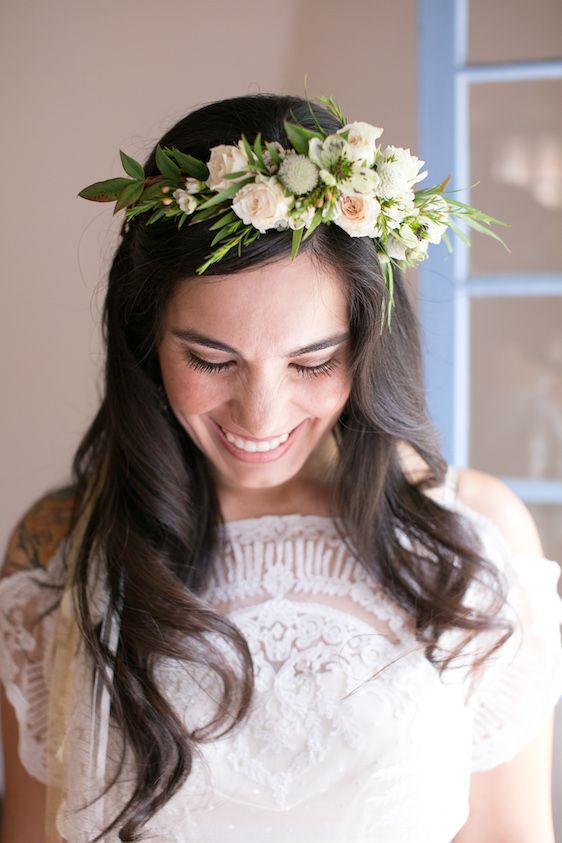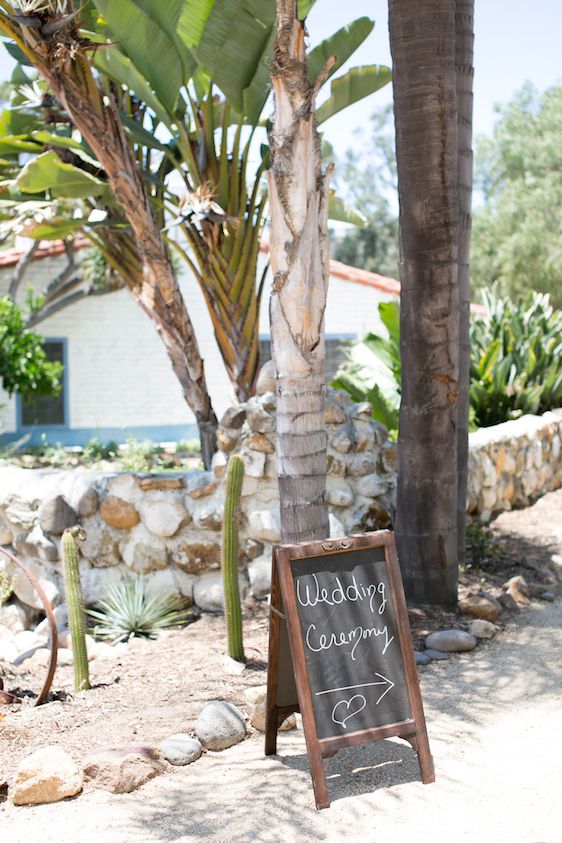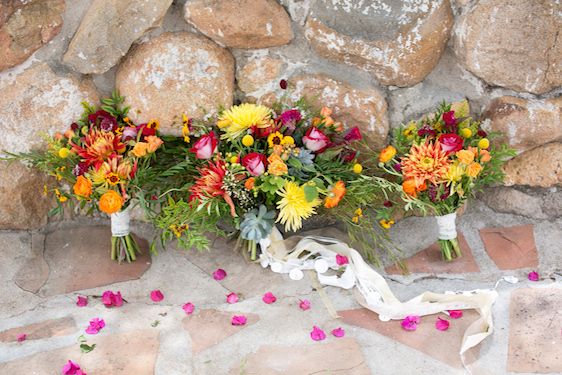 Pretty petals in the brightest of hues made the loveliest statement...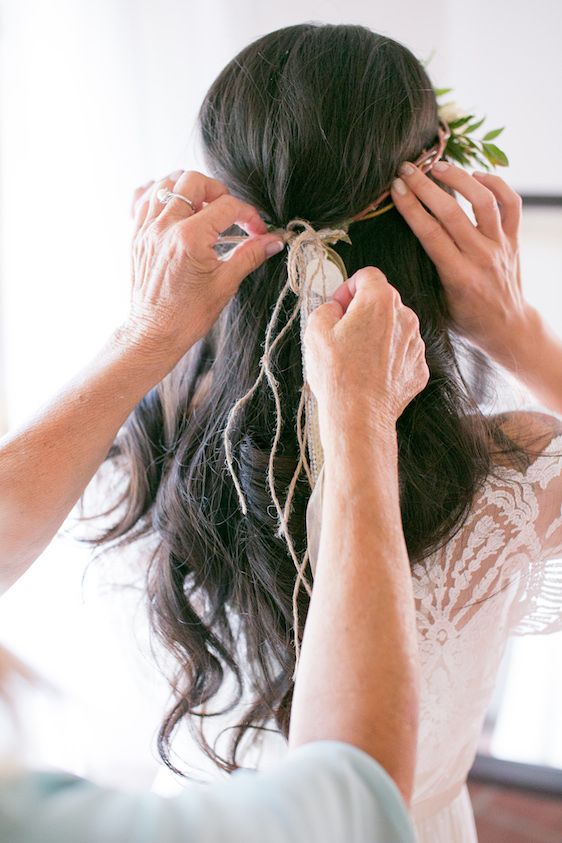 And this first look?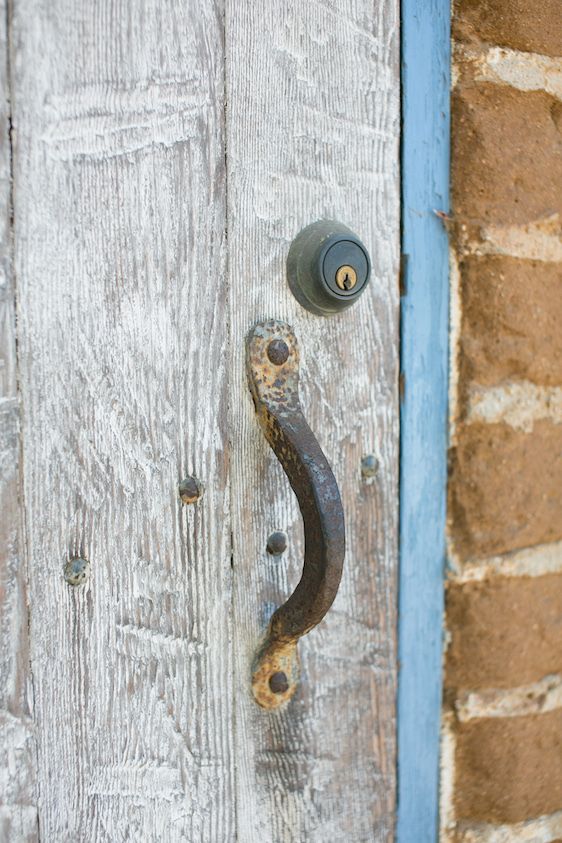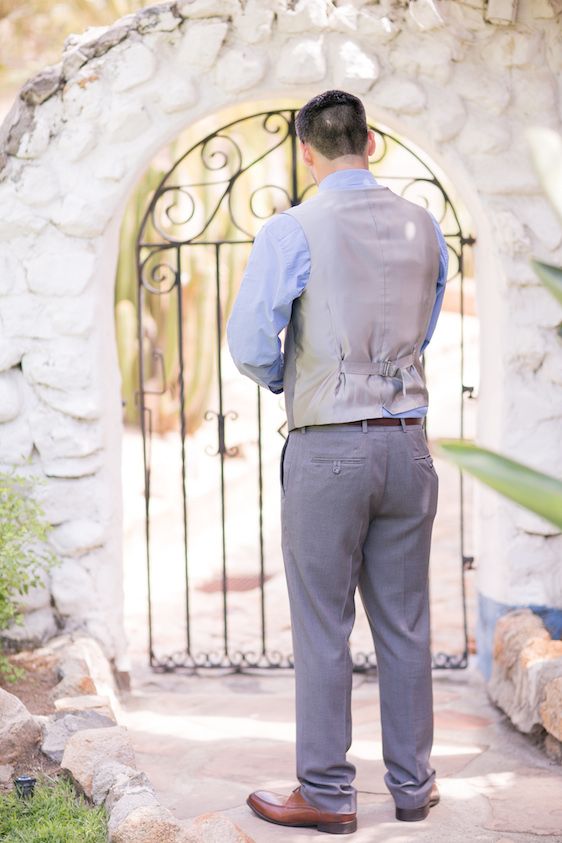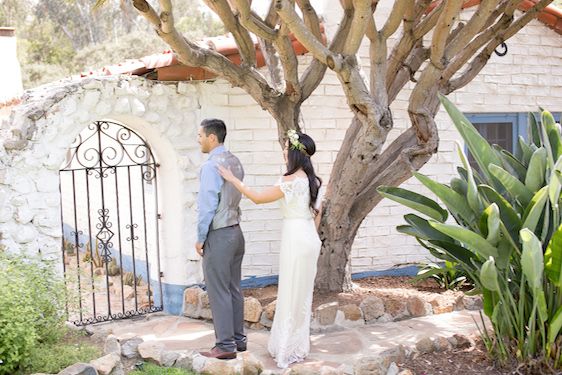 So super adorable, if you ask me!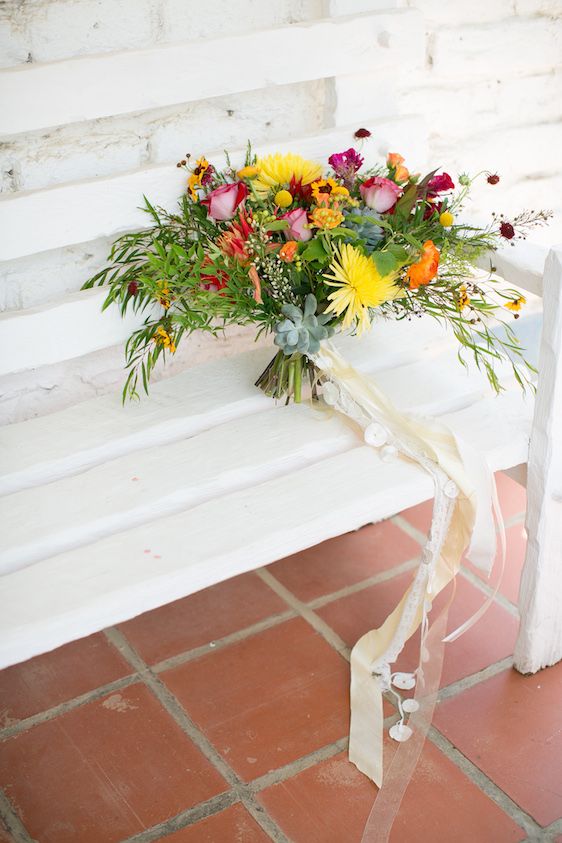 Bright, beautiful, and absolutely bursting with color...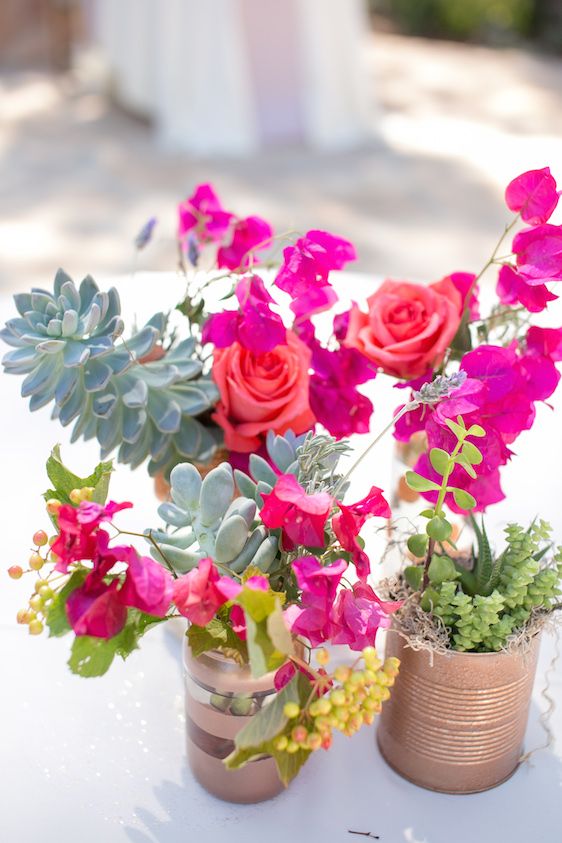 Make no mistake about it — this wedding is definitely for color-lovers!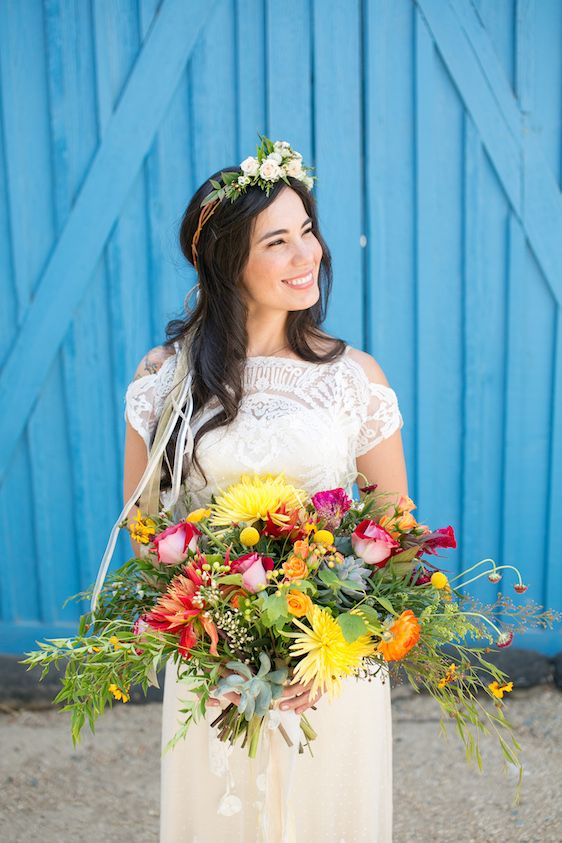 Really loving this boho meets vintage style detailing on this wedding gown by
BHLDN
.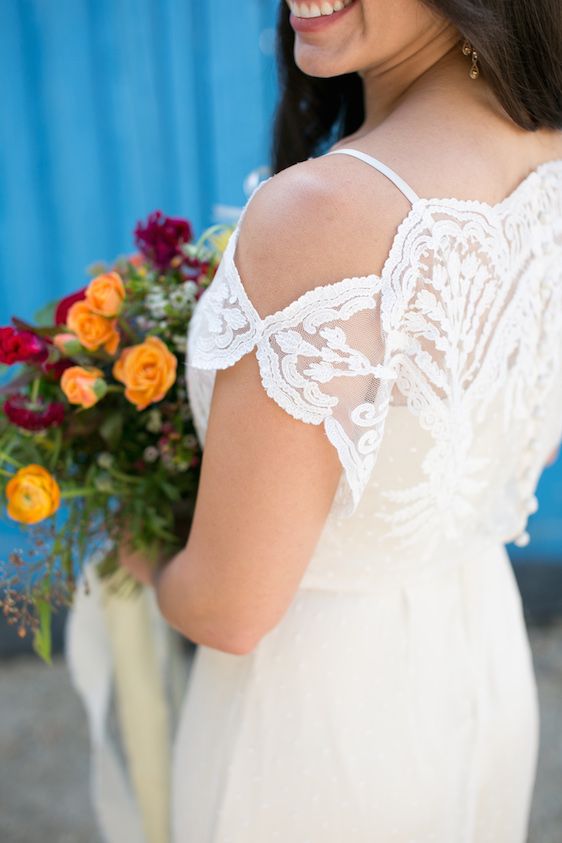 And what's not to love about this groom's attire?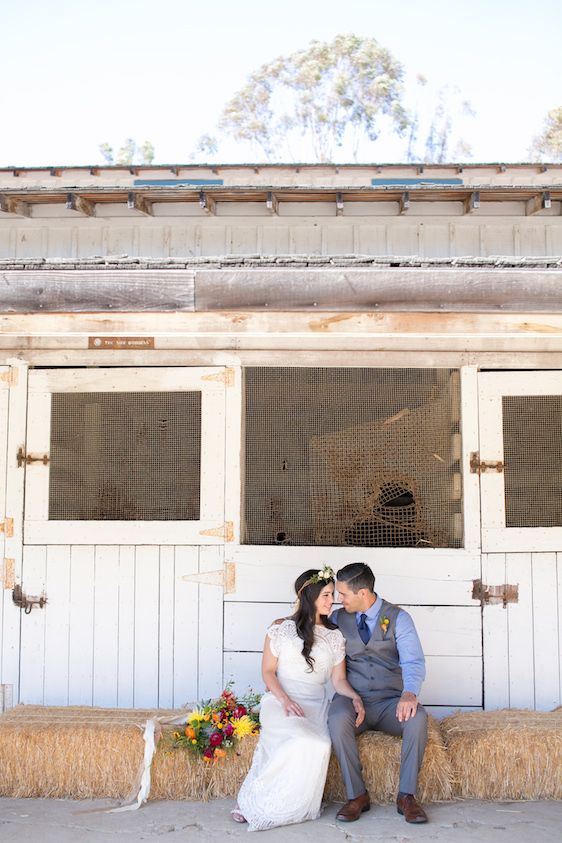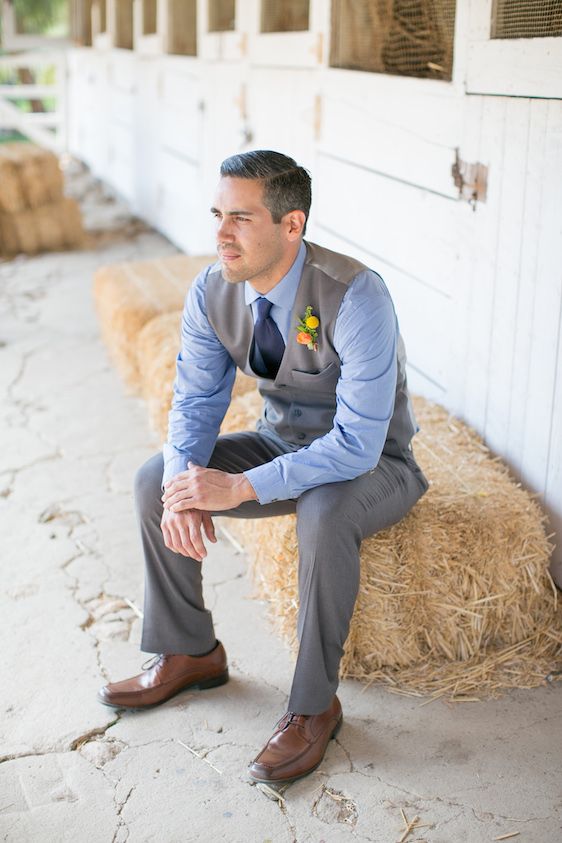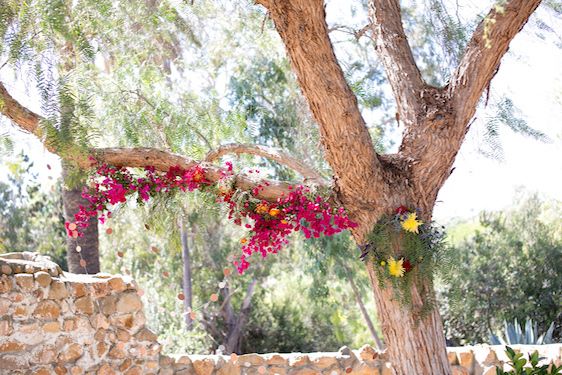 Instead of exchanging rings, the pair even chose to plant a tree — something that they could watch grow for years to come.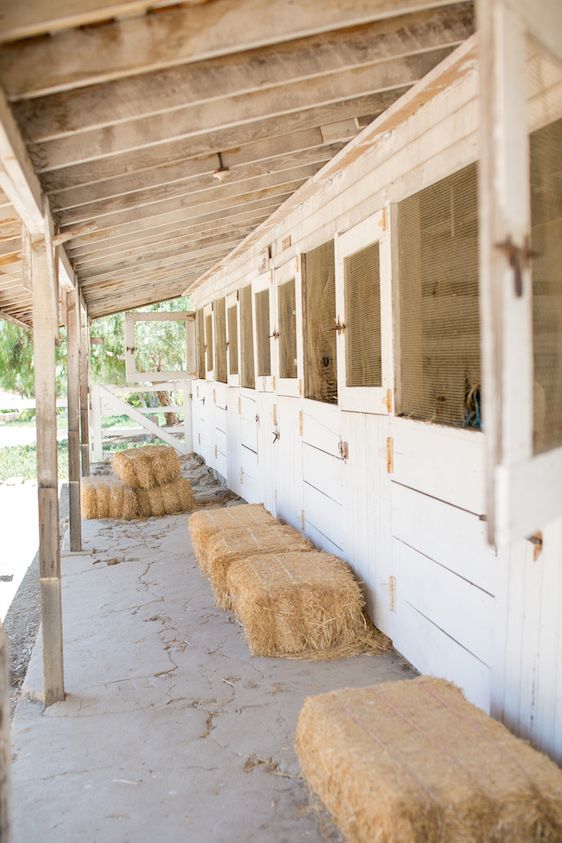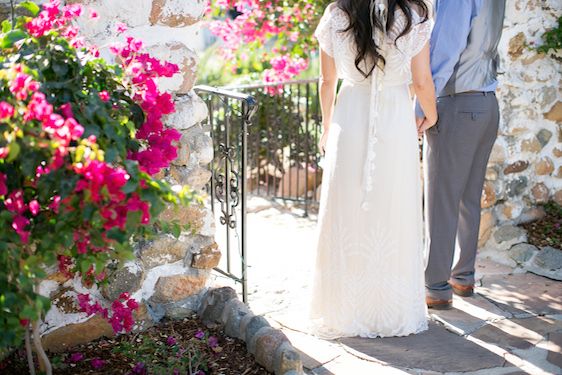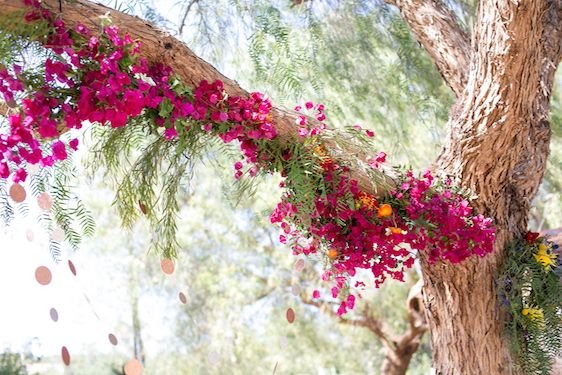 Everywhere you look there was inspiration to be found....
But most of all, I really appreciate how you can just feel the love between these two.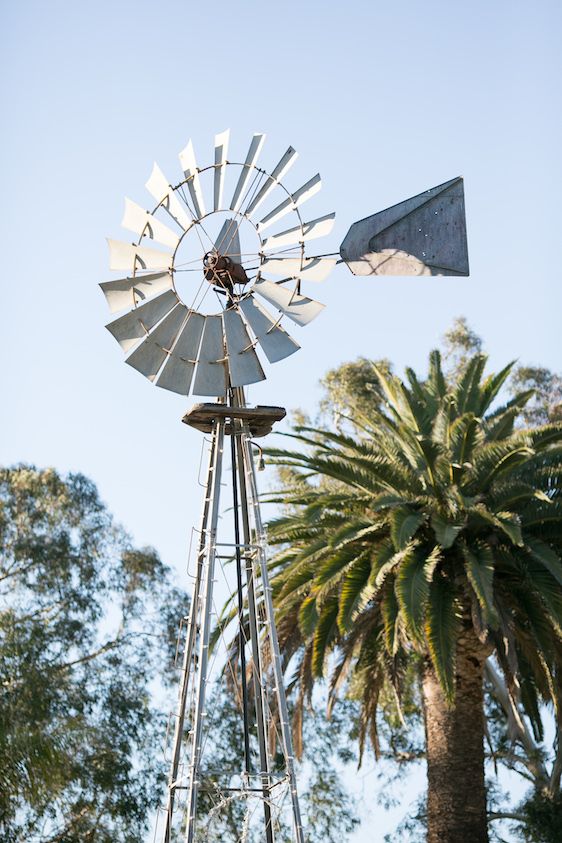 Twinkly lights added ambiance...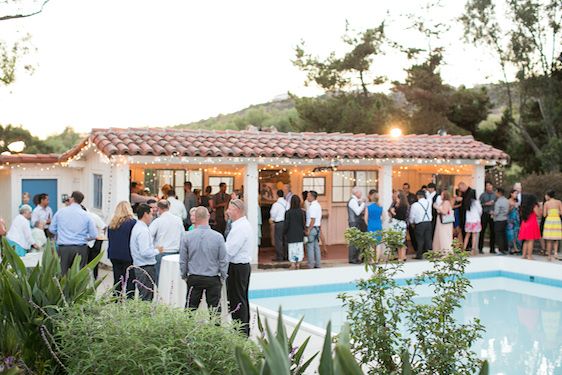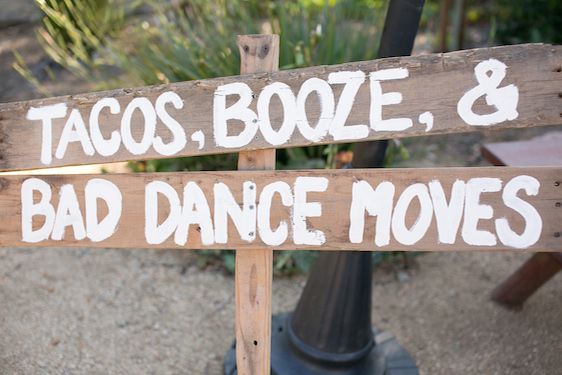 ...and what's a party without tacos, booze, and bad dance moves?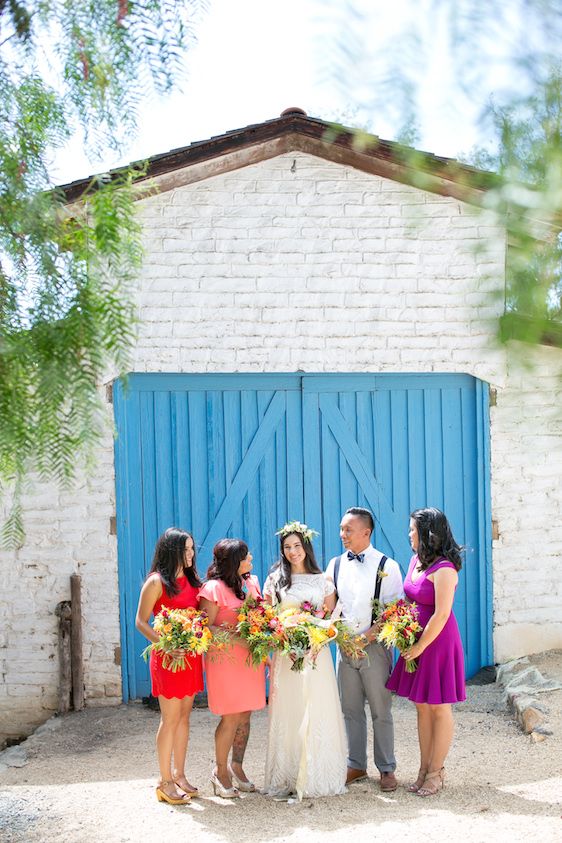 The bridal party looked so fun with this mix of colors...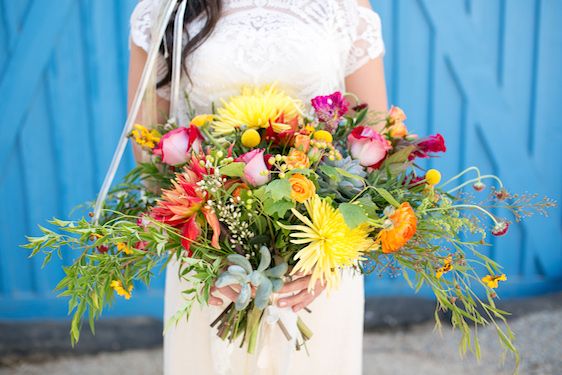 And again these blooms? Totally pin-worthy, if you ask me!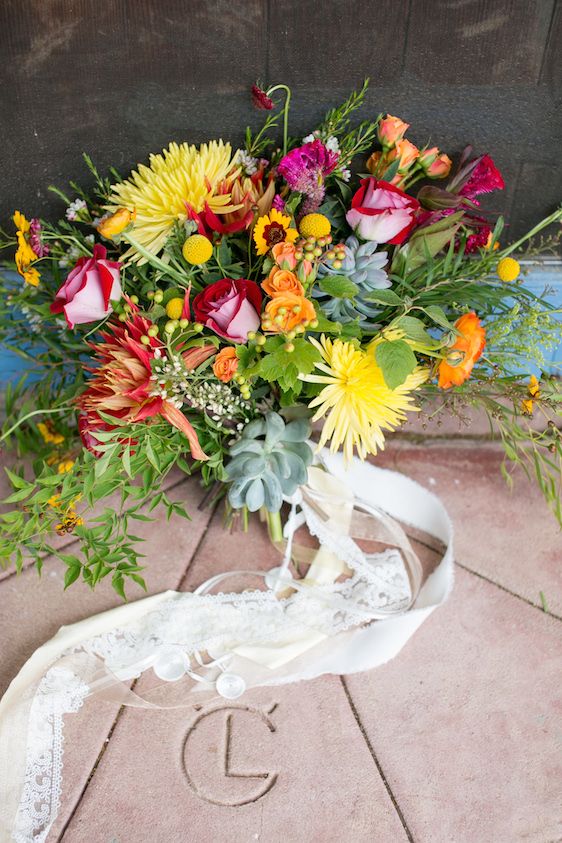 Most of all, I just love how this palette is so punchy and vibrant.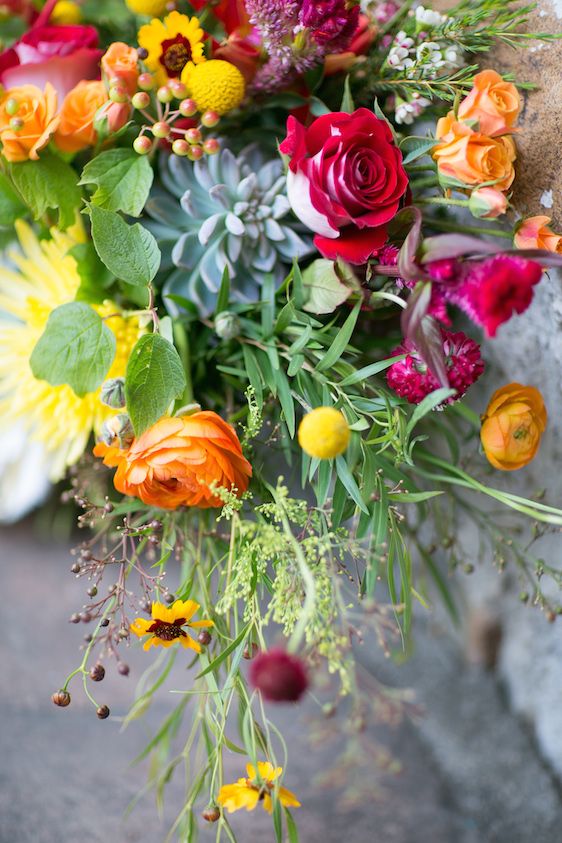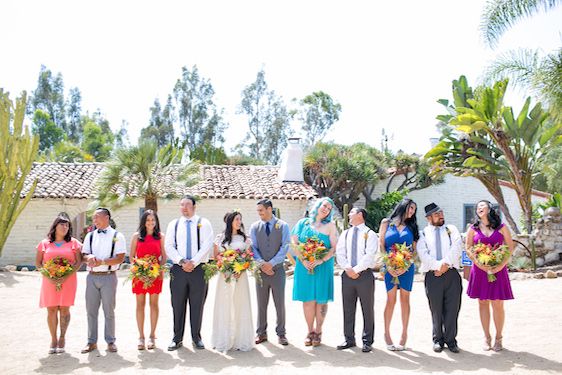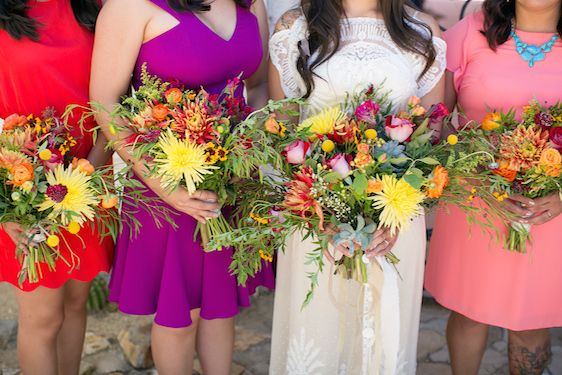 Plus have you seen a happier bride?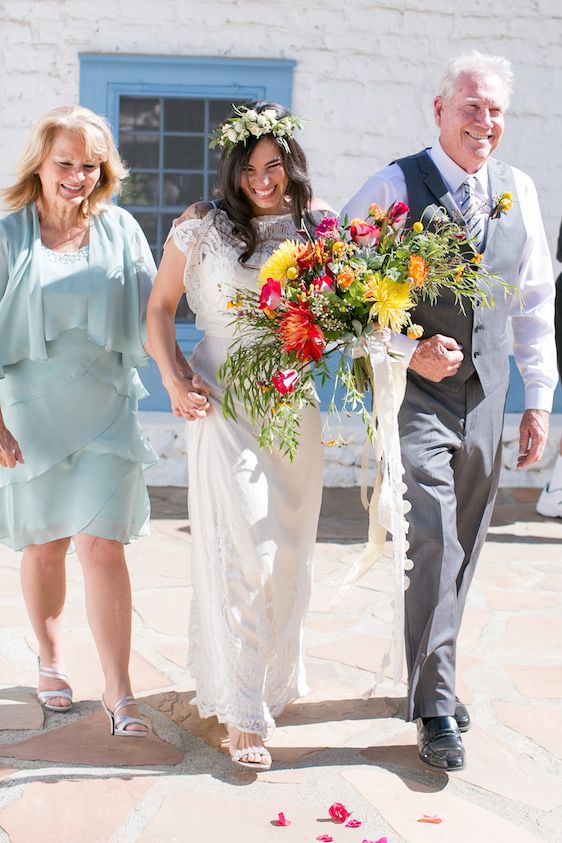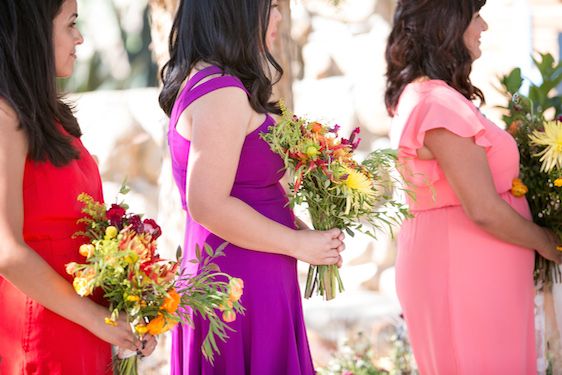 Adorable ring bearers toted baskets of soil in lieu of the rings — making their ceremony picture perfect!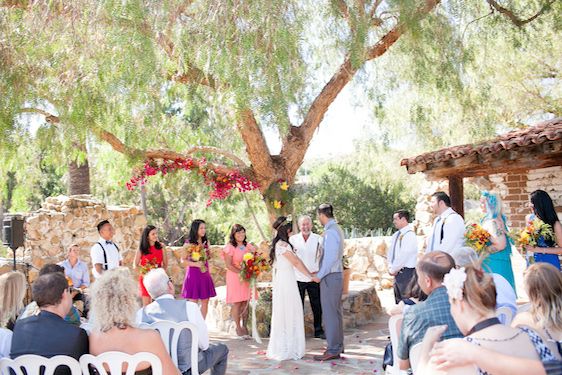 And with her uncle presiding over the ceremony, Tiffany felt truly at peace — despite messing up her vows and calling herself Josh! Oops!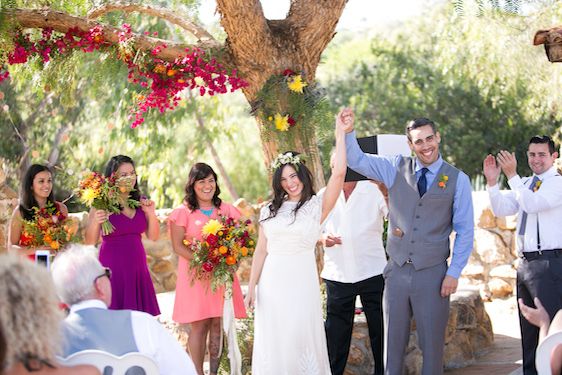 As beautifully romantic as the ceremony was, Tiffany's most special memory was when she got to dance with her granny whose birthday was on their wedding day.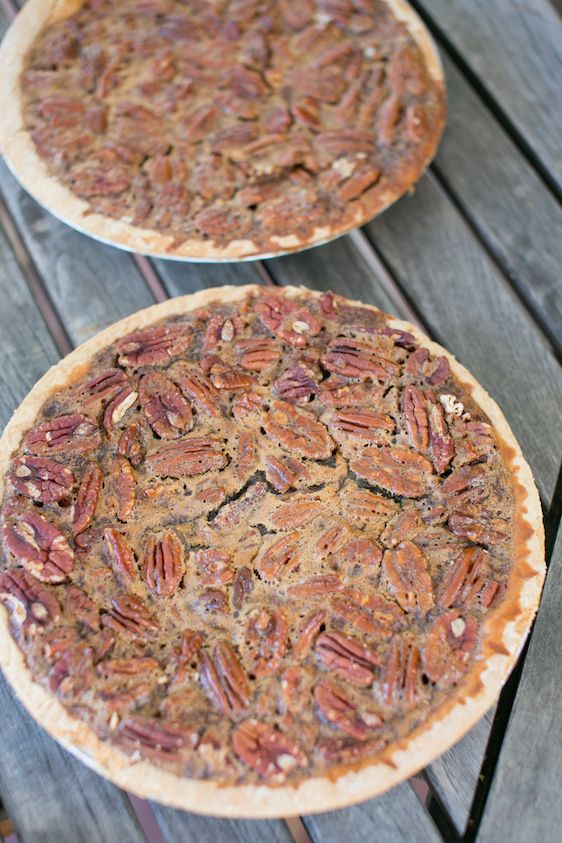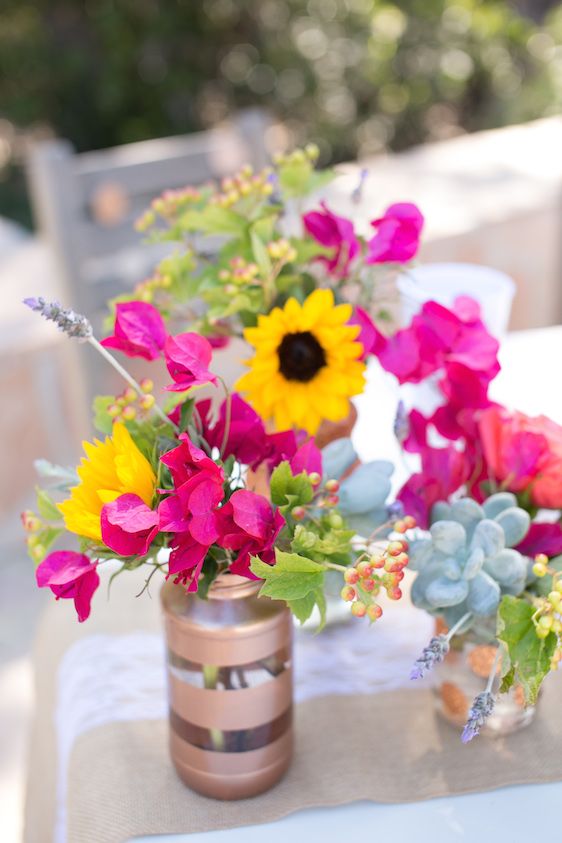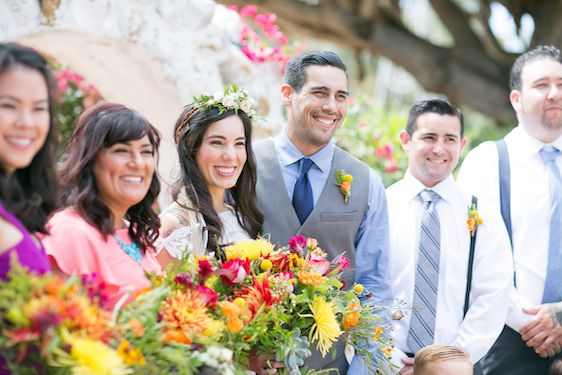 As an alternative to a father daughter dance, Tiffany brought out her granny to the dance floor, wheelchair and all, and began twirling her in circles to her favorite song.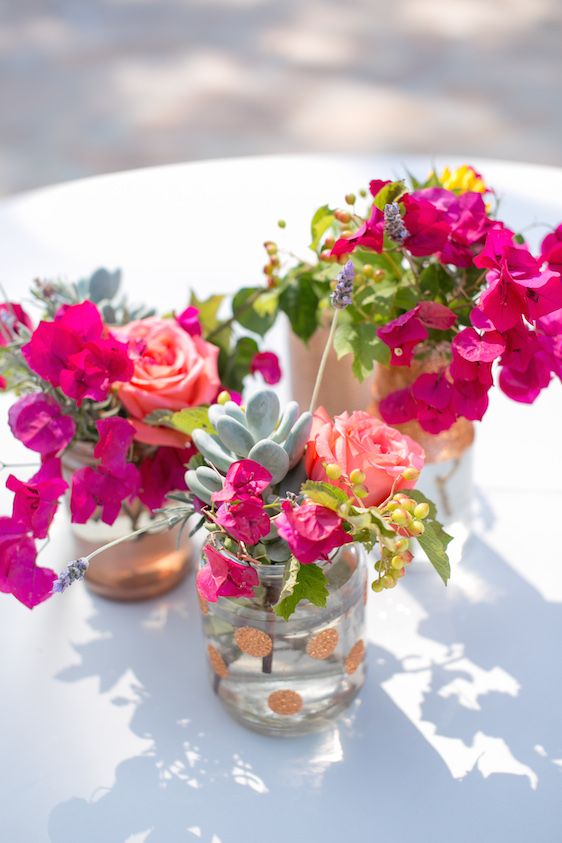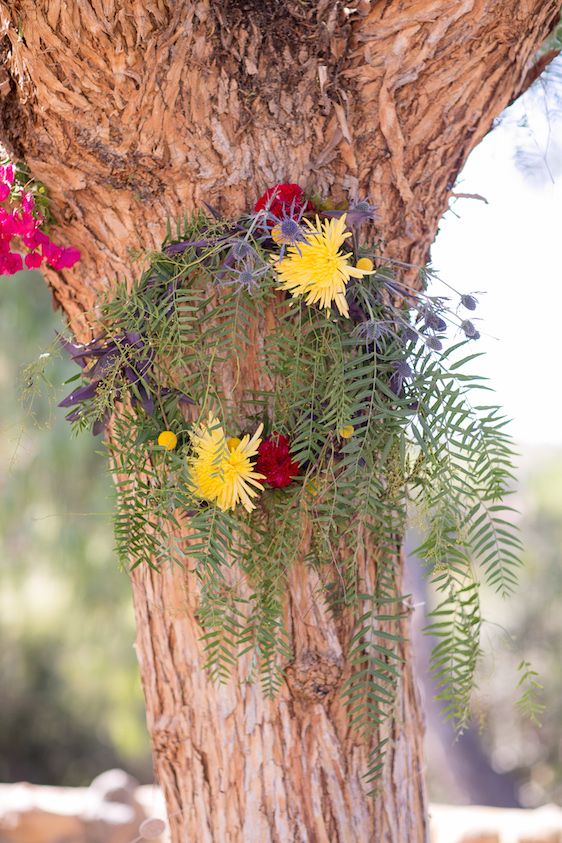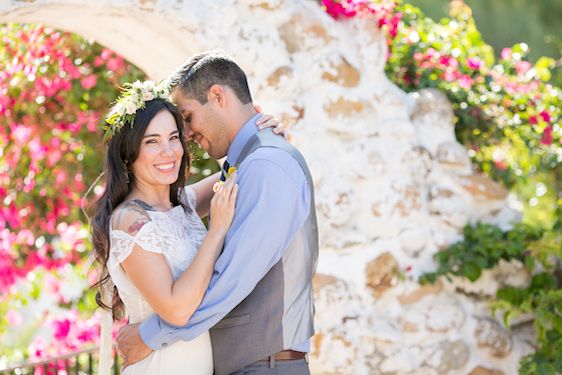 See, I told you this one was totally heartfelt — and what a sweet reminder of what's most important!
Oh, and when asked what her advice would be when it comes to wedding planning? Tiffany cautions to other couples that a wedding day goes by super fast — "so don't waste any time stressing over the details."
"No one cares about the chairs they sit in or whether you had cloth or paper napkins," she promised.
"It's your day. Your guests want good music, good food, and good pictures of the bride and groom enjoying their day."
Share This: