What's fun and fabulous and filled with all kinds of girly goodness? Say hello to this darling and oh so sweet, 'Gal-entine's Day' themed party photographed by
Laura Foote
.
Because, um? Have you heard about the sweet spinoff idea for the holiday more traditionally known for celebrating love and romance? Well, let me clue ya in, m'dears! Sound like a plan?
You see, 'Gal-entine's Day' is
all
about celebrating all of those fabulous friendships of yours! You know your partners in crime? Your best gals? The ladies you love? The ones who have your back and vice versa? You know who I'm talking about!
So without further ado, let's take a look at what
Amber Veatch Designs
dreamt up for us! Because, I don't know about you, but I can't think of a better way to spend an afternoon than with great friends, good food
—
Oh, and I did I mention sangria?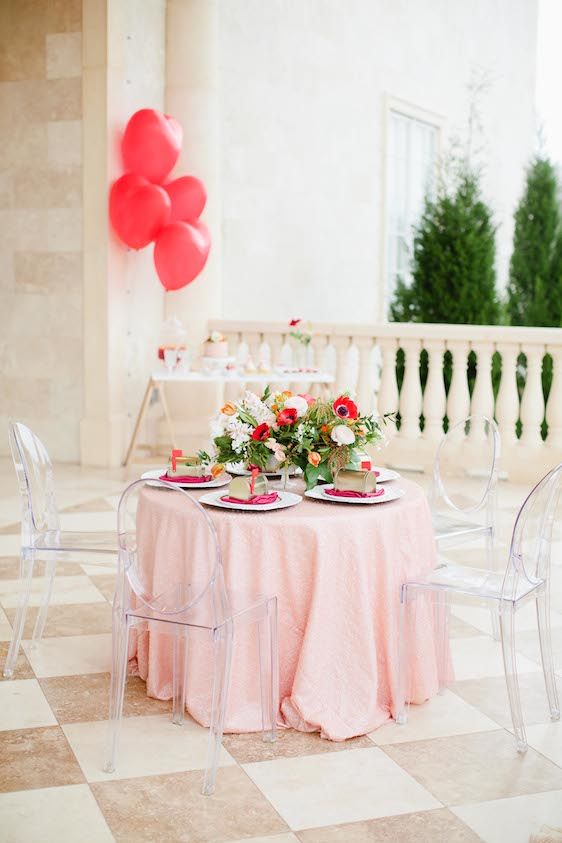 From the designer, "We wanted to change up the typical Valentine's day color story by adding in tangerine, green and gold accents."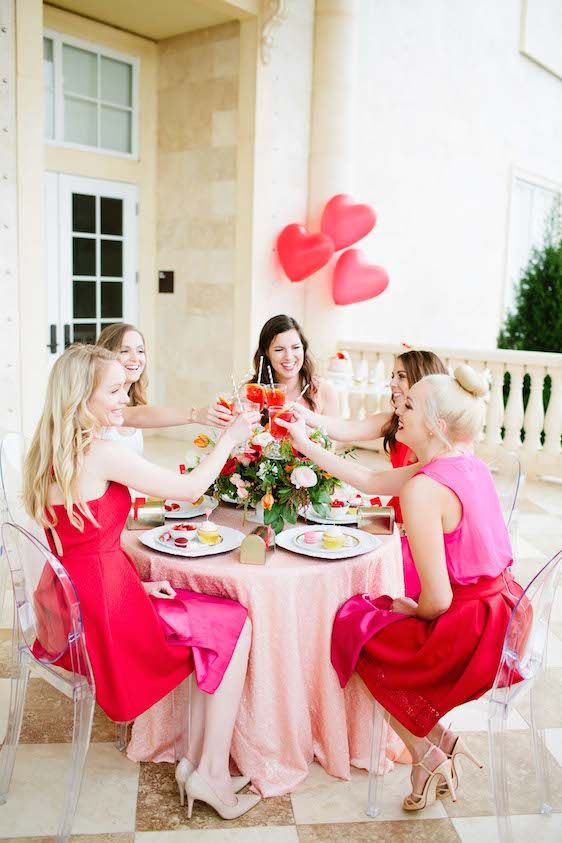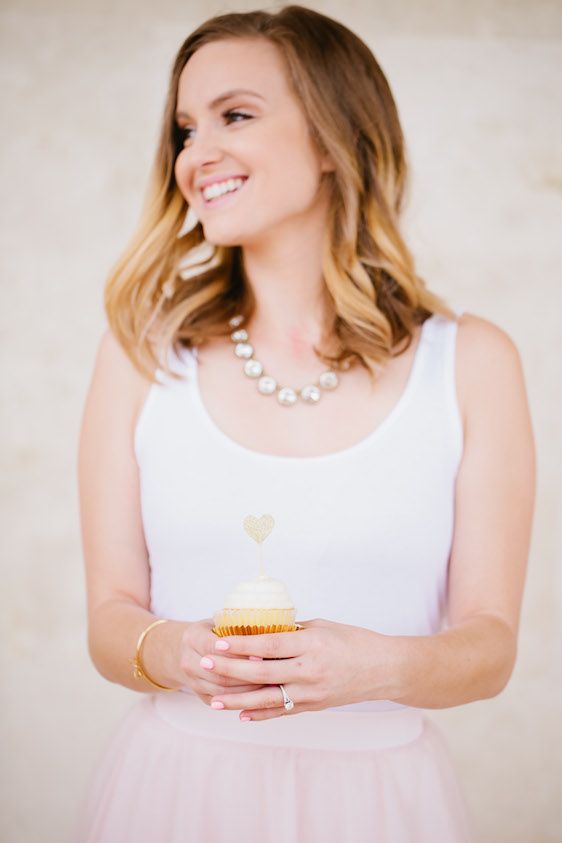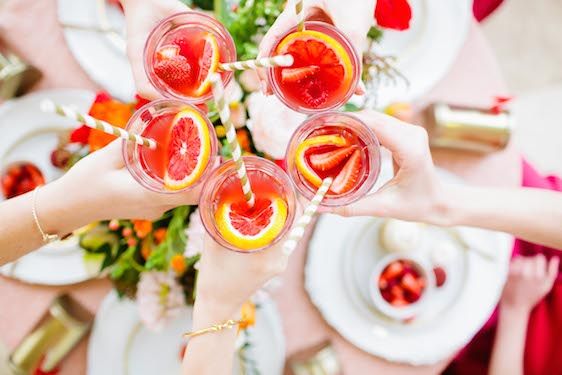 The vision for this soirée was for it to be fun, fresh, and elegant.
The gals sipped on sparkling grapefruit and orange sangria...
...and the most delicious looking sweet display I ever did see...
You can create this same look for your girlfriends by picking up a few of your favorite treats from your local bakery and presenting them on white trays.
More from the designer, "I almost always use the same neutral serving pieces for all of my parties. I bring in the theme and color of the party in the details like, flowers, napkins, utensils and fresh fruit."
"...I like to make simple mixed drinks for my guests ahead of time and place them in glass canisters."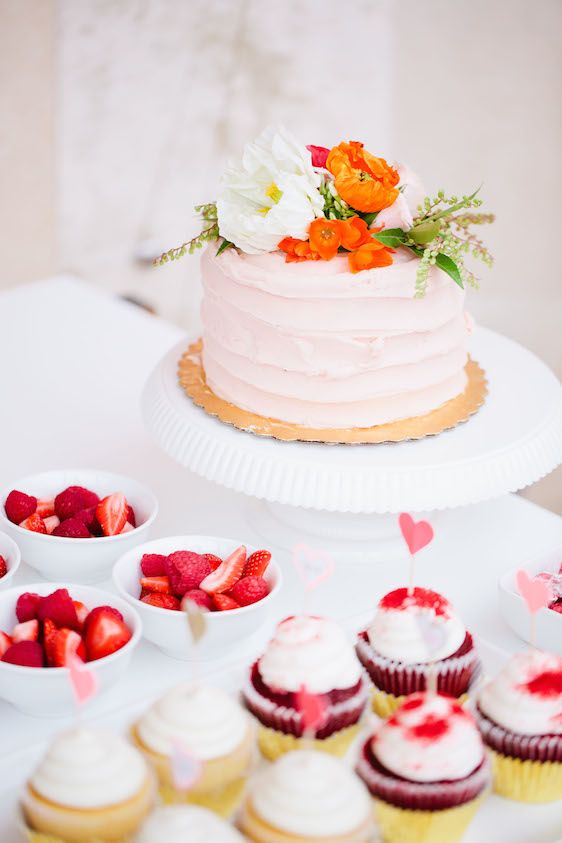 So much to love about this lil' cake!
And what's not to love about this darling color blocked outfit?
Nope, no boys allowed at this party!
Oh, and don't forget a fun favor! these "love ya!" mailboxes full of girly goodies were perfect because they doubled as gifts and table decor.
And how cute is this? Love the idea of gifting polish in an of pretty pinks...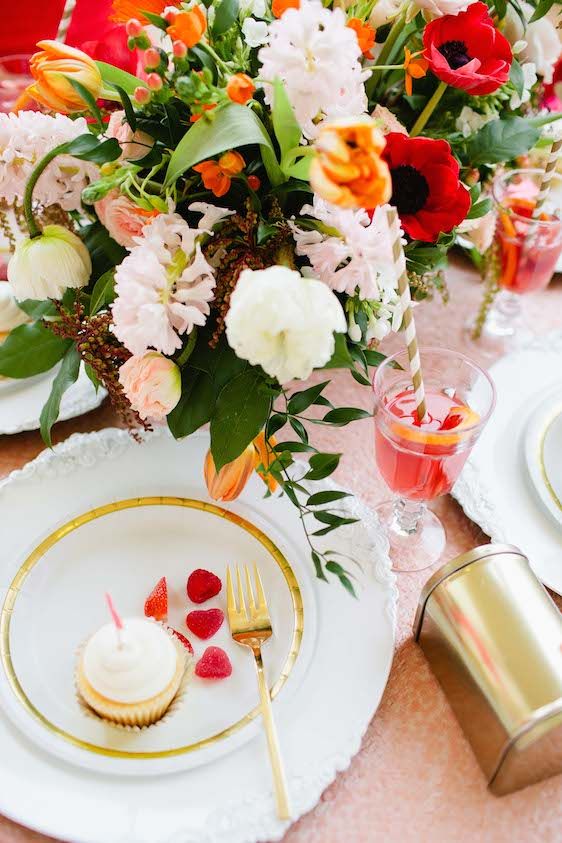 Such a beautiful mix of color and texture!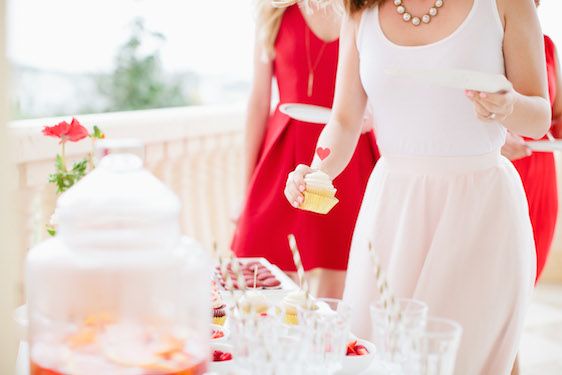 More from the team, "drinks like infused water or the sangria we created for this party are a great focal point for the food table and a beautiful way to conveniently serve your guests."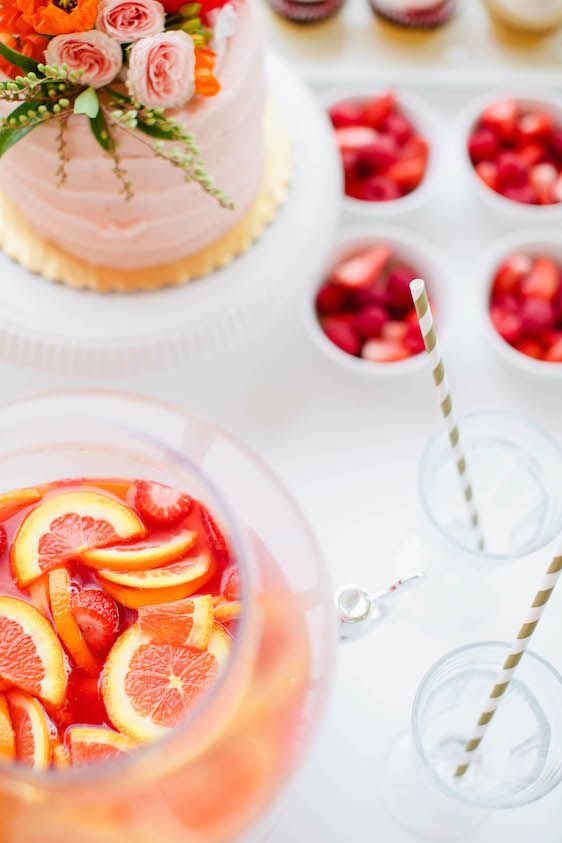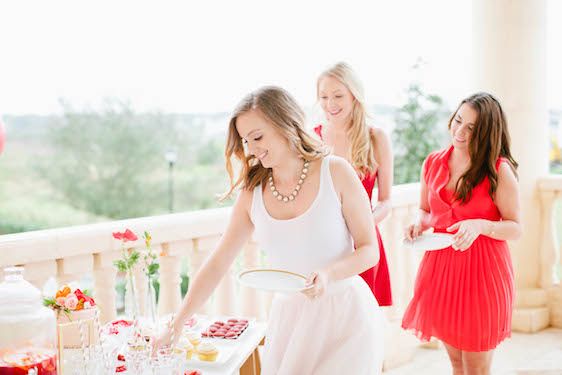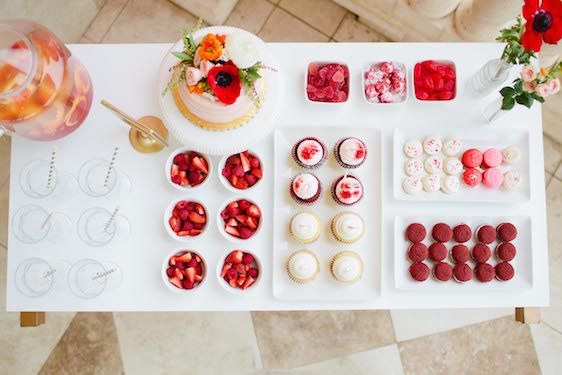 And who could resist these darling heart shaped balloons?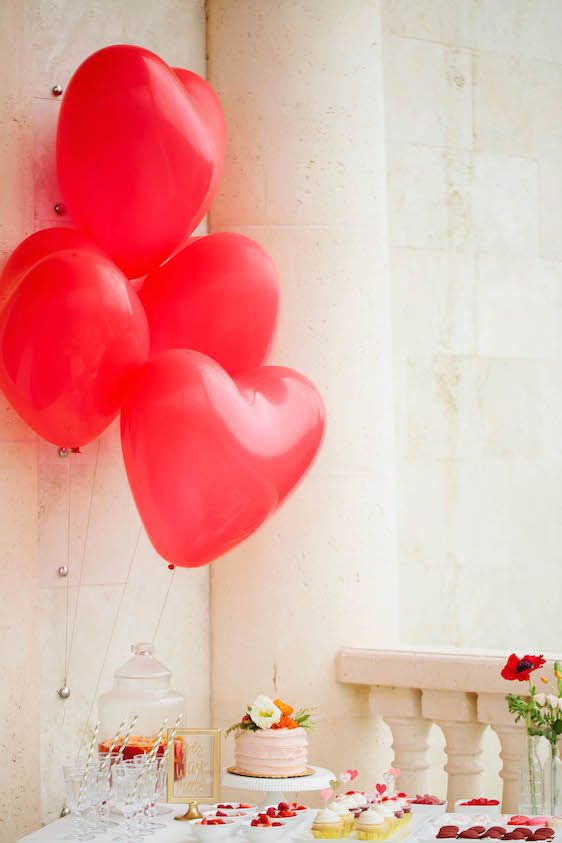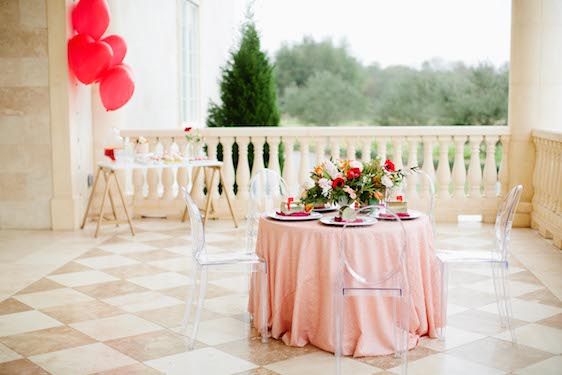 It's the ultimate girl's party with floral design by Laura Helm of

Ashton Events

!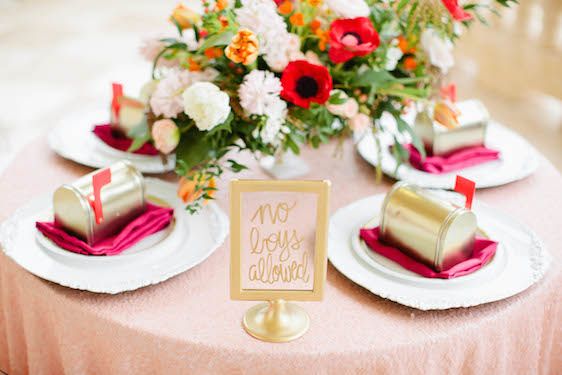 And these place settings? Be still my heart!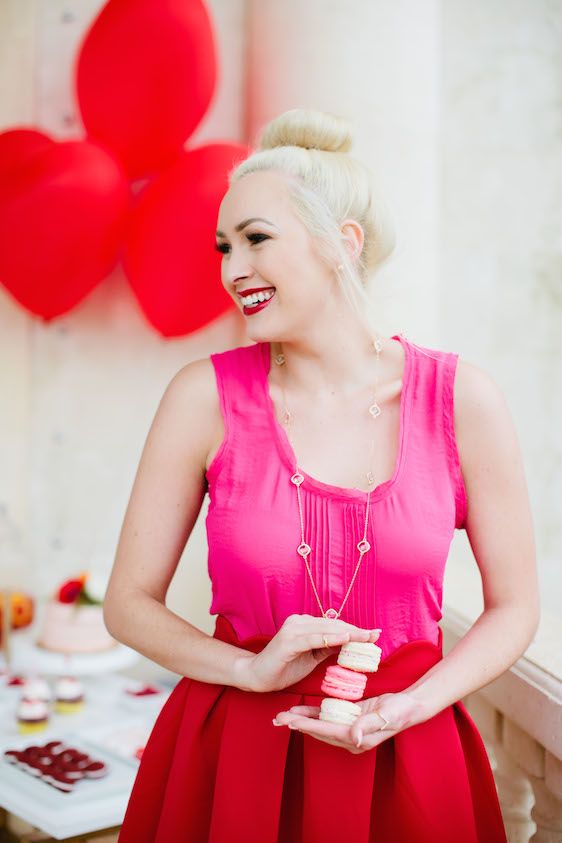 Love these fun shots with these macarons by

Chocolate Pi

!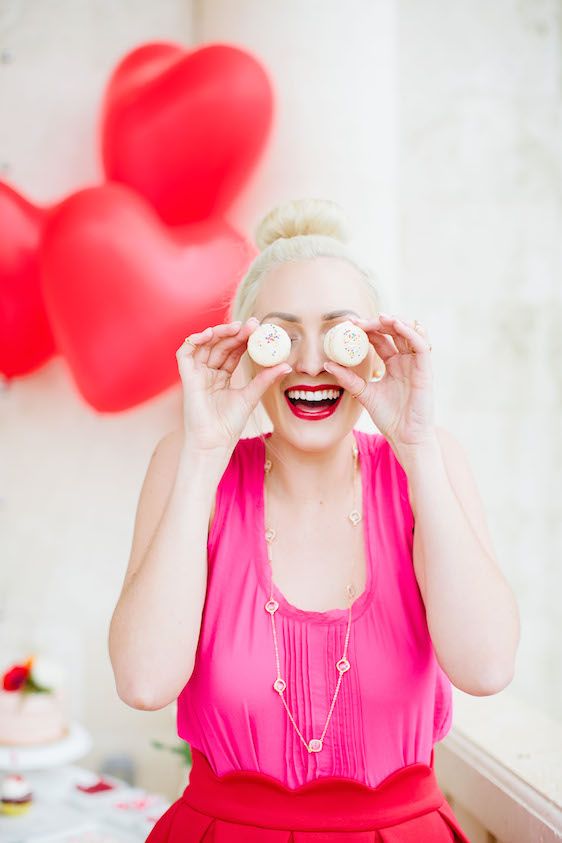 And of course a party isn't quite complete without a few group shots!
Happy Gal-entine's Day, girls!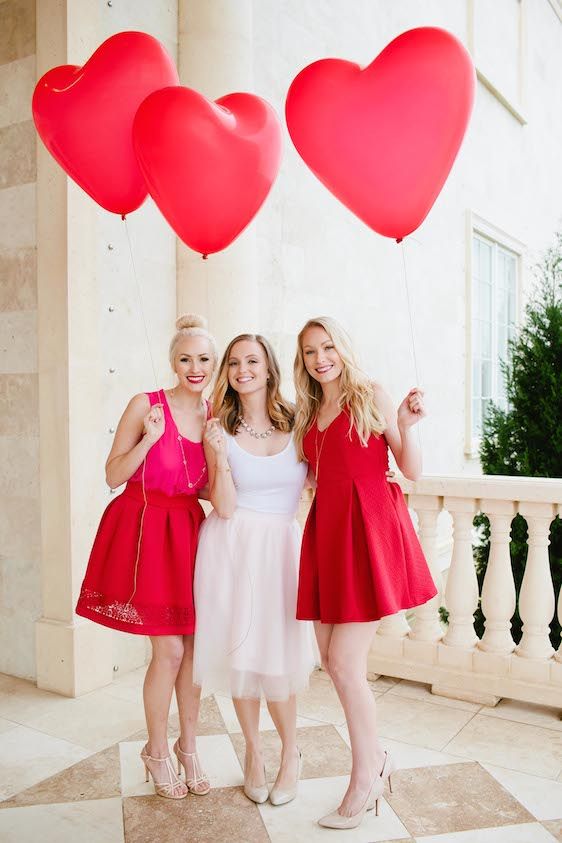 Such a colorful day filled with love, and laughter, and all of the stuff that really matters!
Oh, and here's the recipe for the sangria they sipped! Looks delish!
Sparkling Grapefruit and Orange Sangria

+ 1 750ml bottle of rosé wine
+ 1 1/2 cups fresh grapefruit juice
+ 3/4 cups tonic water or club soda
+ 1 cup vodka
+ 1/2 cup raw honey
+ Orange slices (for garnish)


So what are you waiting for? Grab your favorite gals, get dolled up, and start the celebration! Oh, and don't forget the sangria!


Share This: