Merry Christmas, m'dears! And get excited! Because here recently a trio of event professionals came together to create a little holiday magic for us to enjoy. Together, they dreamt up the idea for a holiday shoot with a very classic, vintage-glam feel. And goodness, what an inspiration it is!
With styling and design by Liza Boukard of
Studio DBI
and makeup artisty by
Lori Nansi
, I don't know about you, but I'm thanking my lucky stars that
Audra Wrisley
was there to capture all of the fun and festive glam that ensued.
From the design team, "we crafted the shoot around velvet, cranberries, emerald accessories, and metallics to create a festive environment without the expected dose of red and green."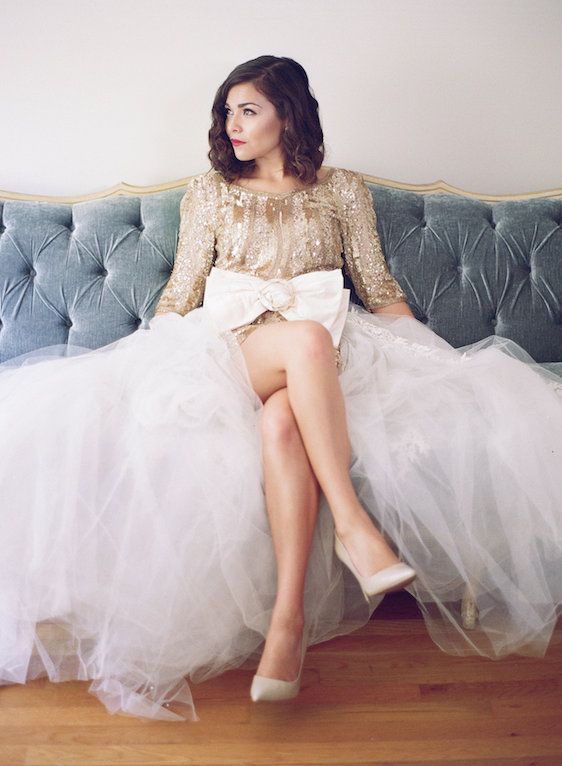 This first look features a beautiful and bold outfit, with a semi-formal gold sequined dress complemented with a vintage tulle skirt and an oversized bow.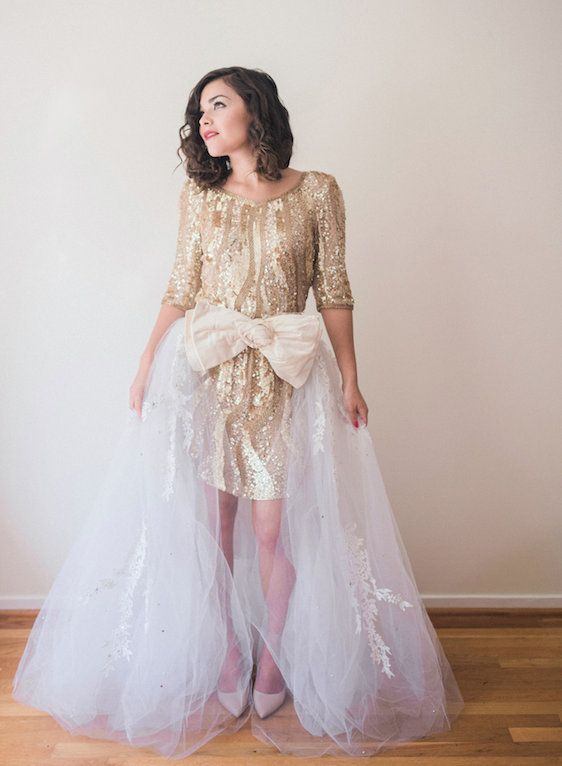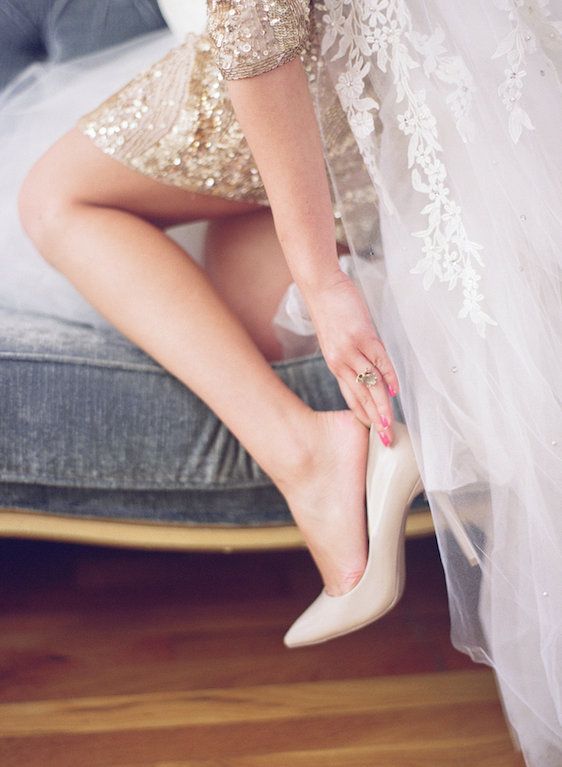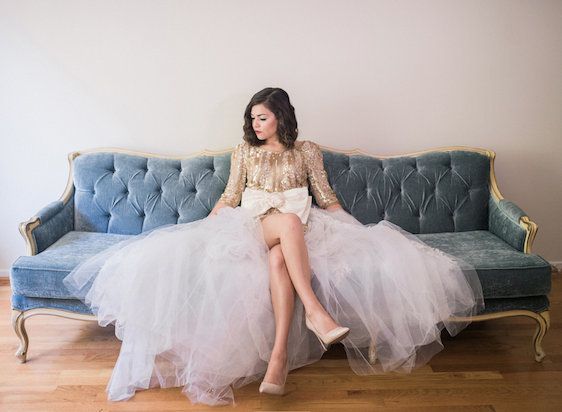 Oh my chic! I just can't handle how fun and fabulous this is.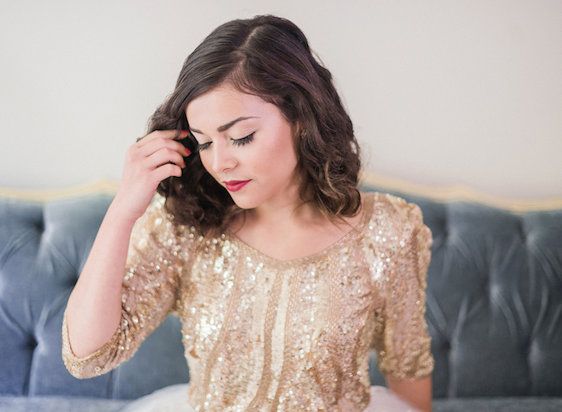 Did someone say sequins?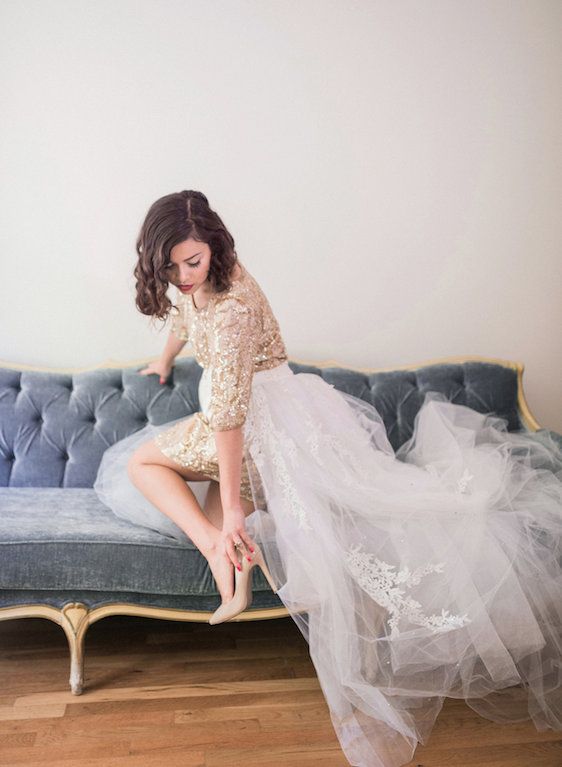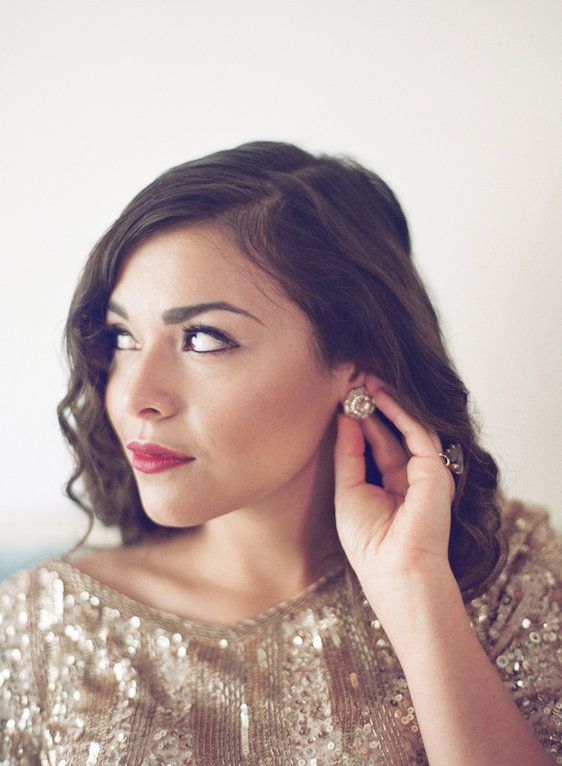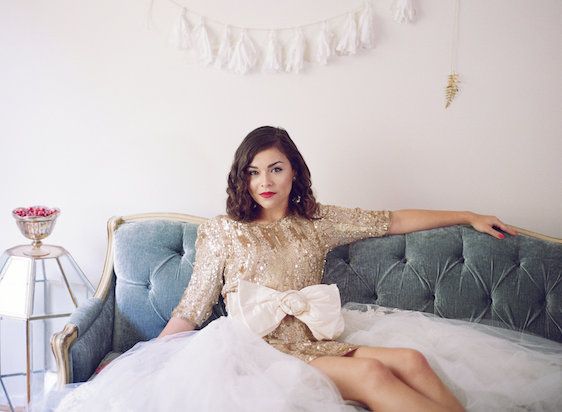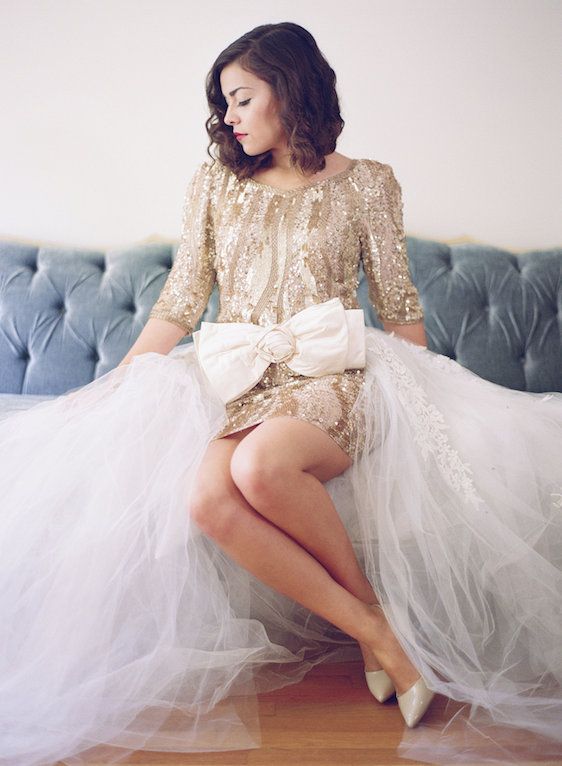 The beautiful mirrored tray set is ideal for entertaining with gold rimmed glassware, white pillar candles, and cranberries galore!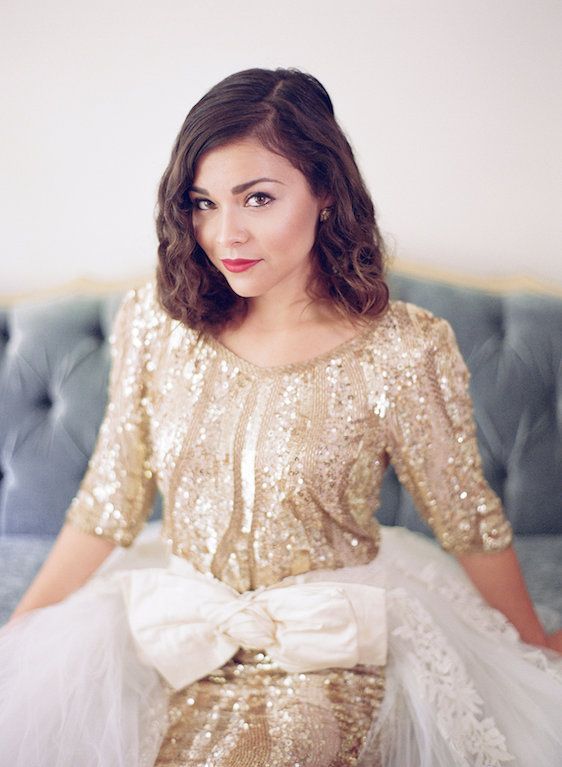 So absolutely lovely! Also featured is this inspiration cocktail of champagne, cranberries, and a splash of cranberry juice. See below for the recipe!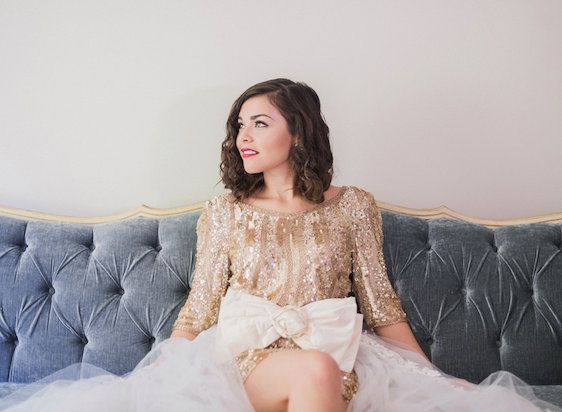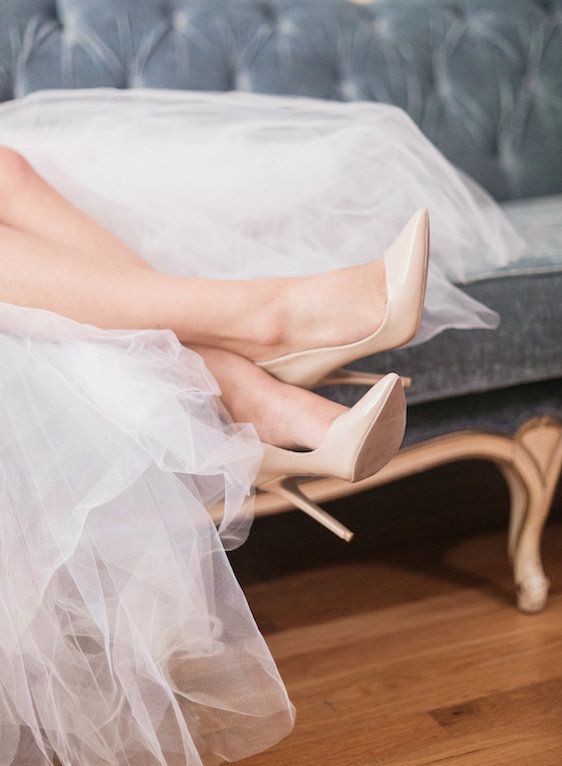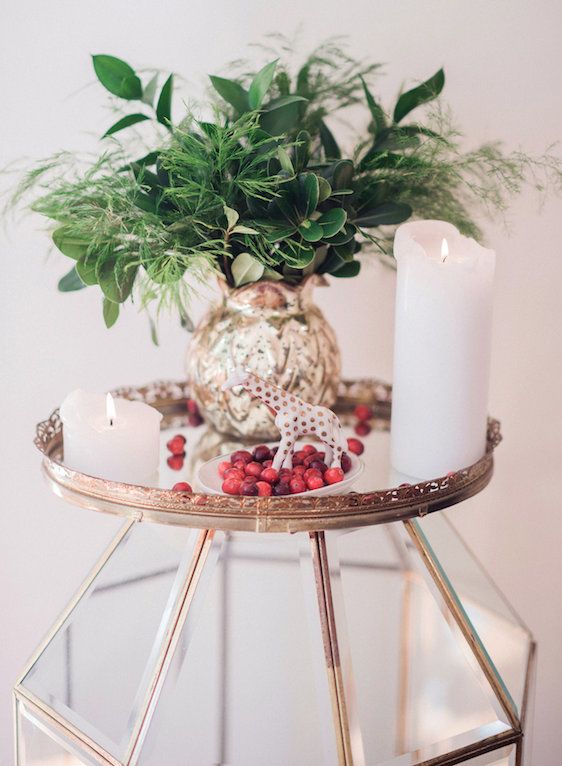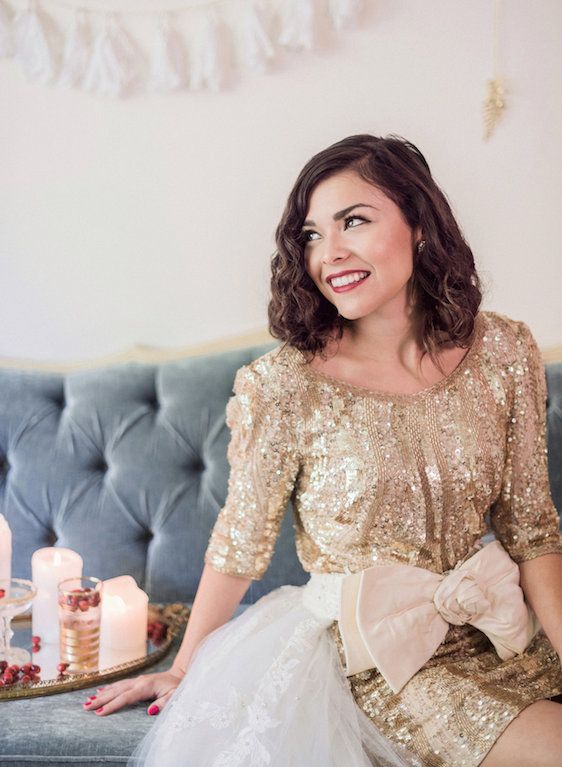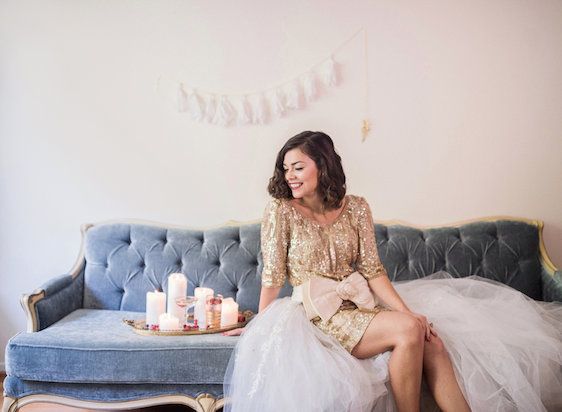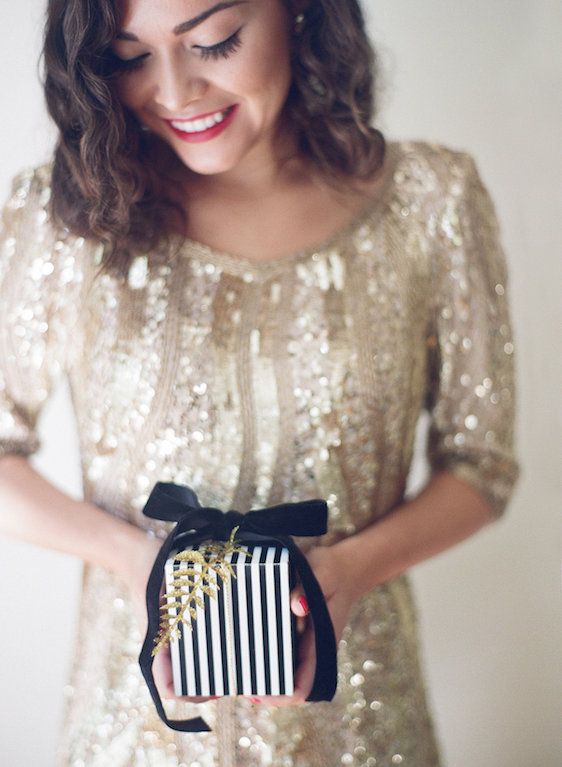 I'm loving the classic combination of simply wrapped graphic prints for gifts, with metallic and velvet accents.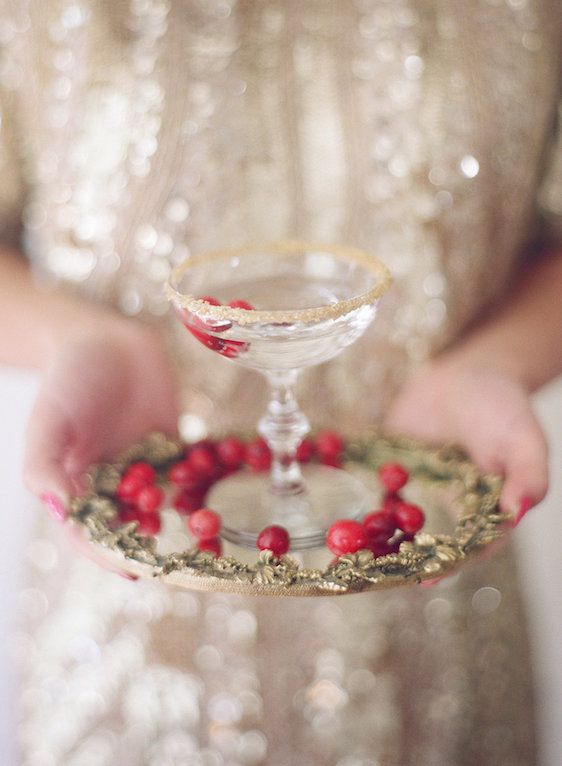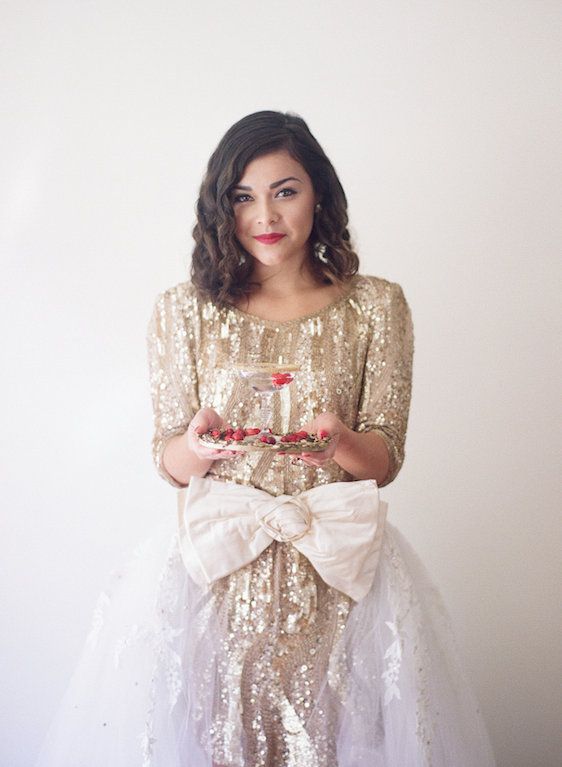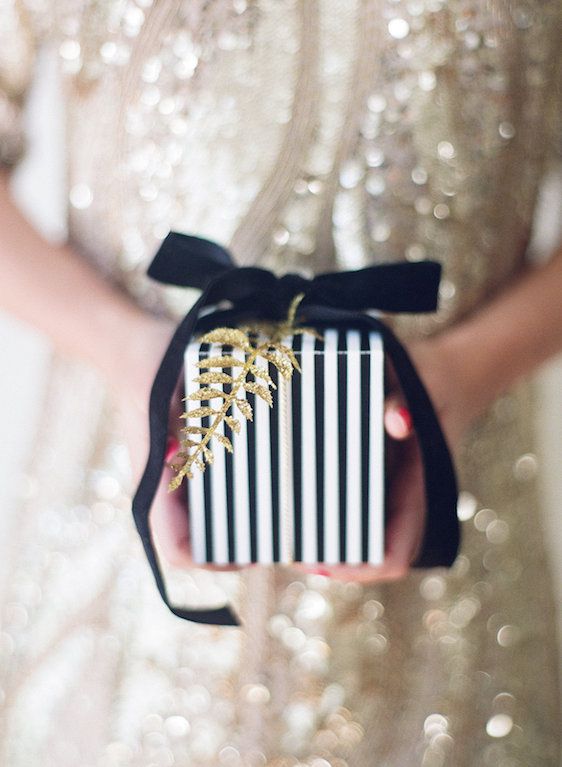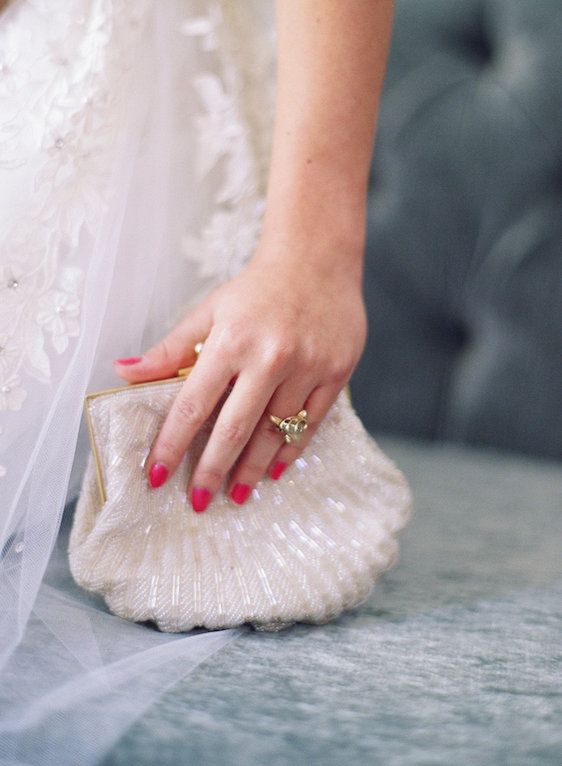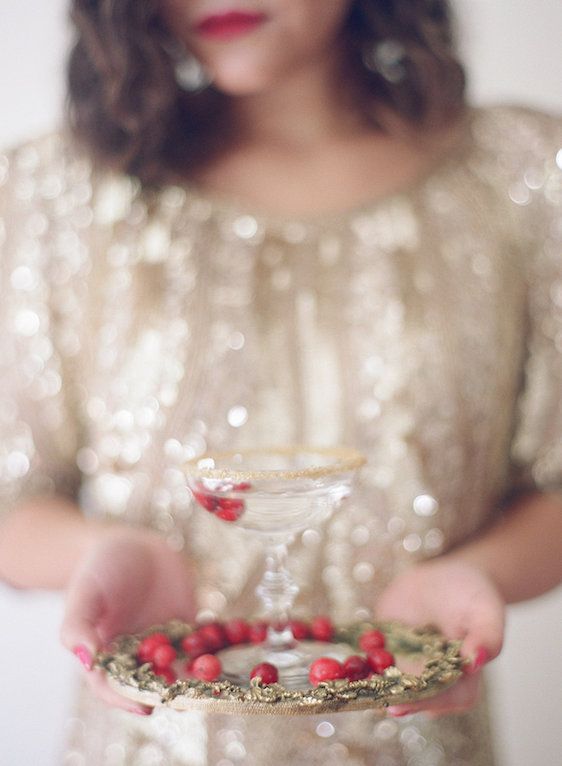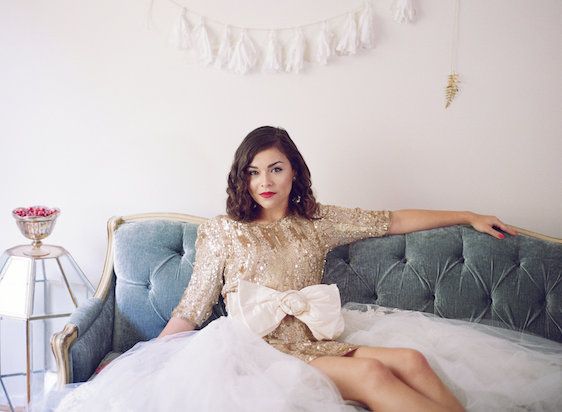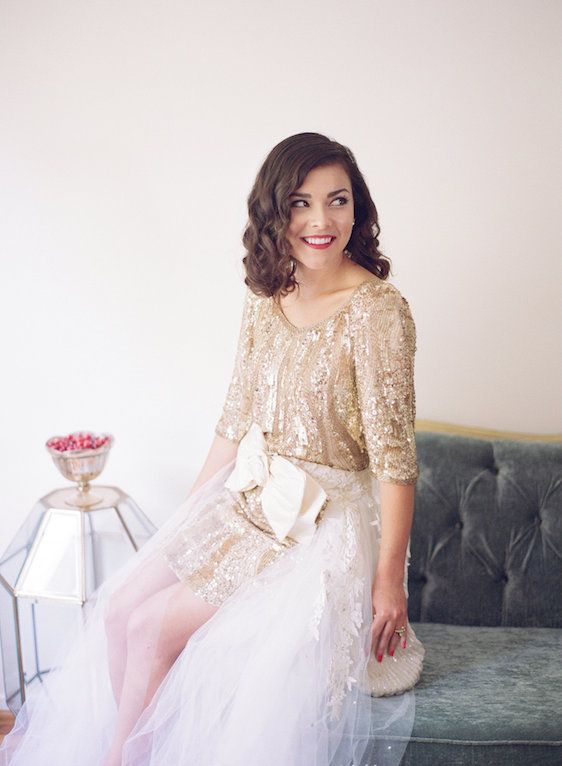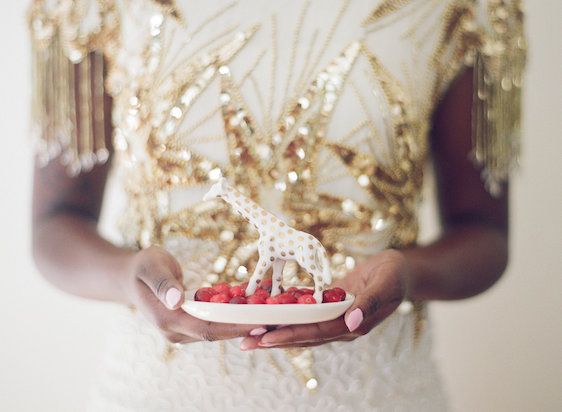 The second look features a vintage sequined gold and white dress, paired with a metallic headpiece perfect for a night out or hosting a party at home.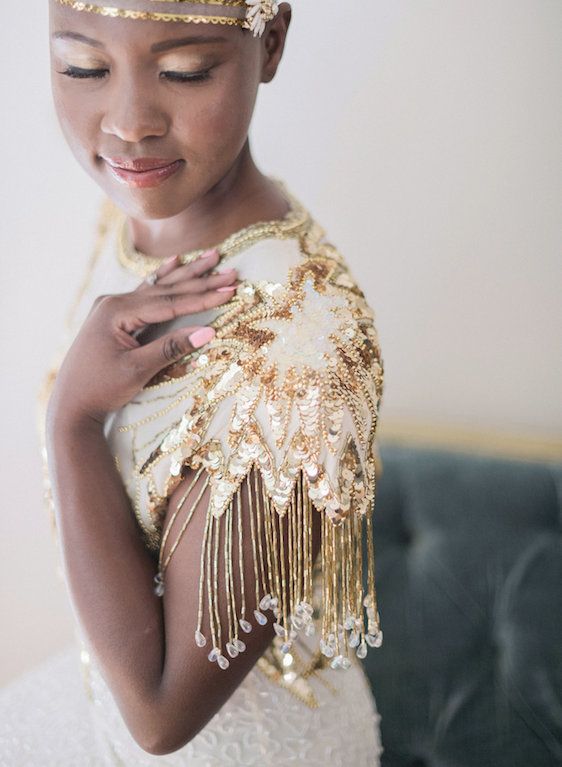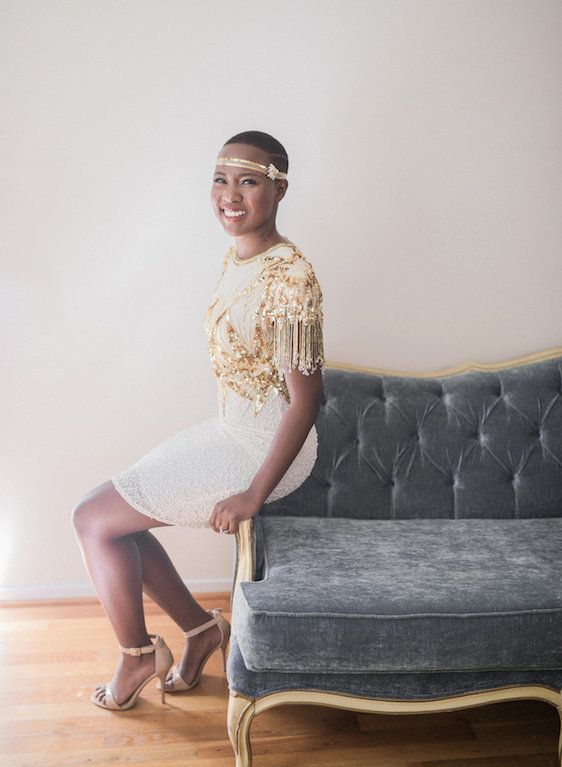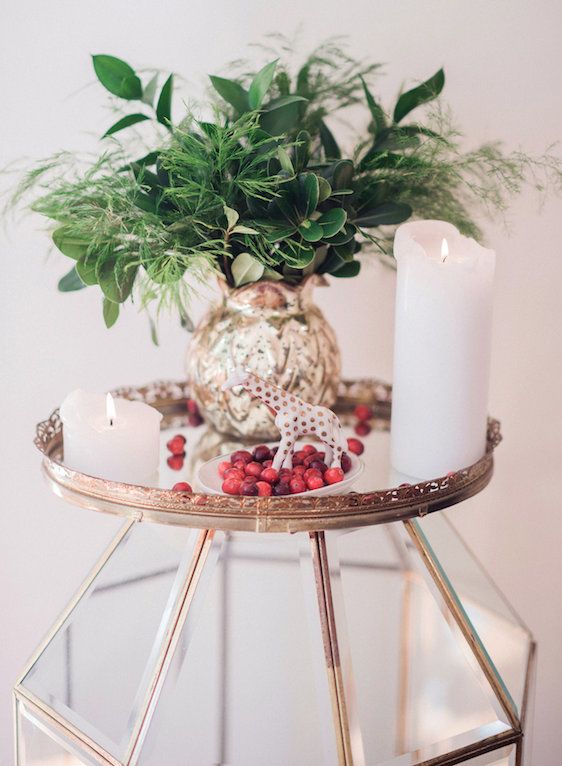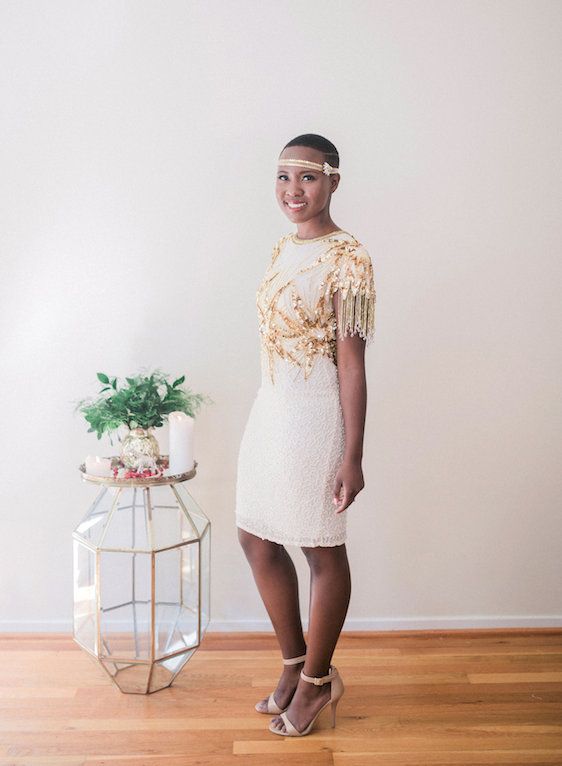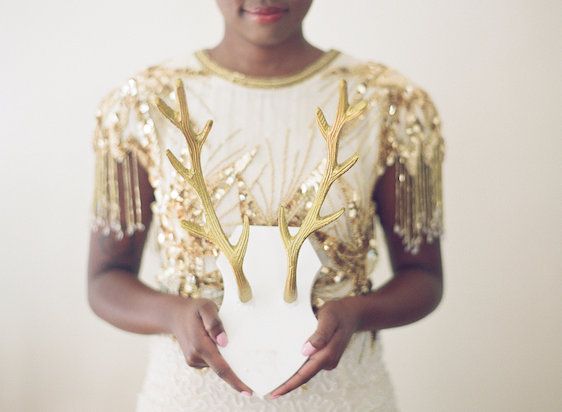 This art deco style dress is so beautifully embellished...
And I can't go without mentioning my love for the fringy sleeves.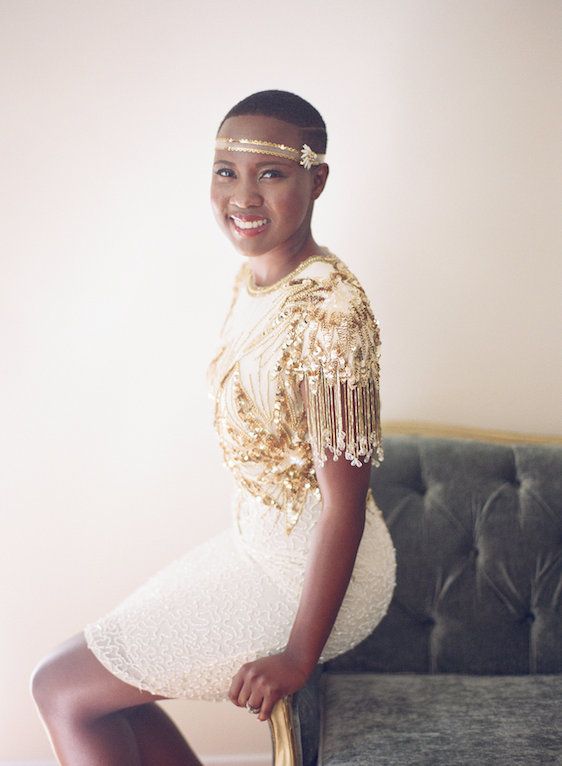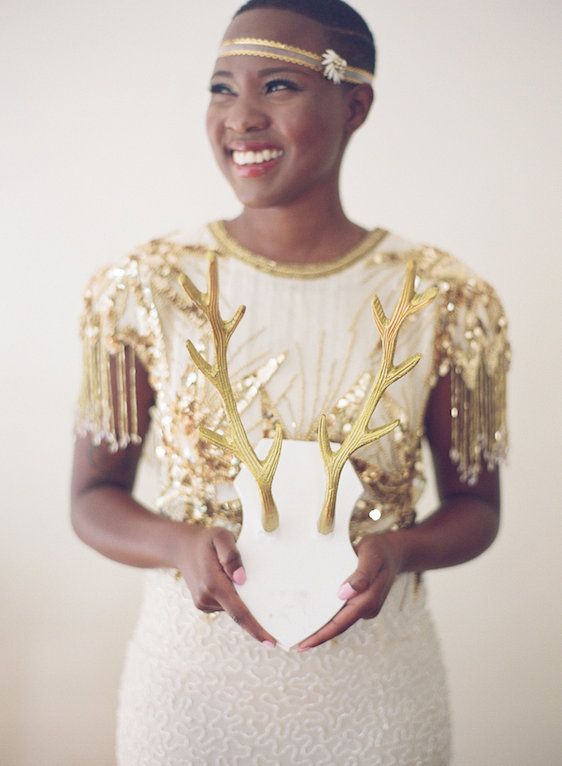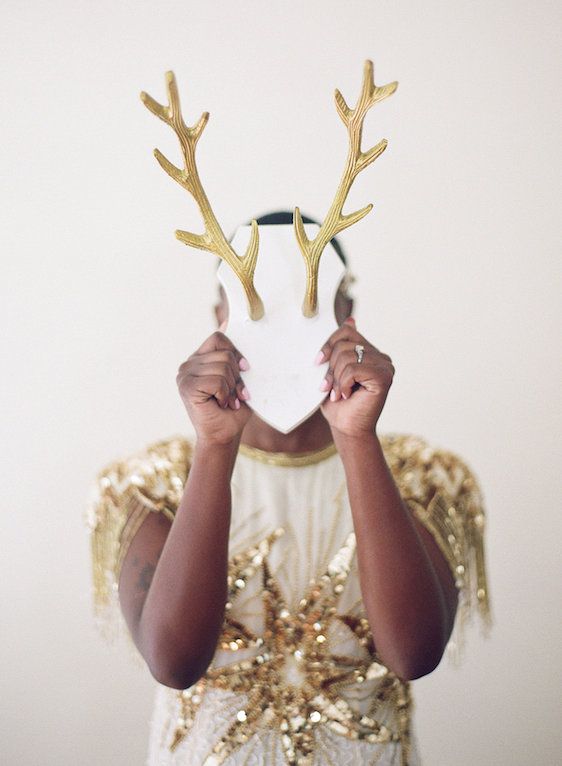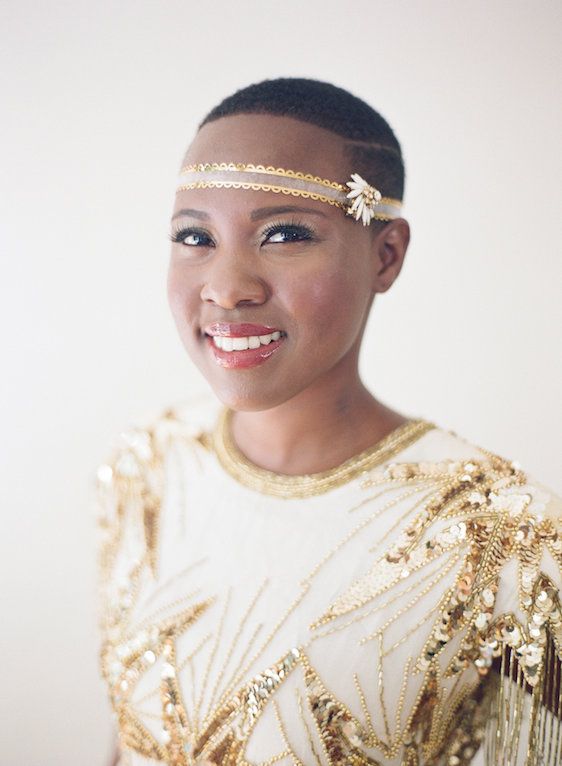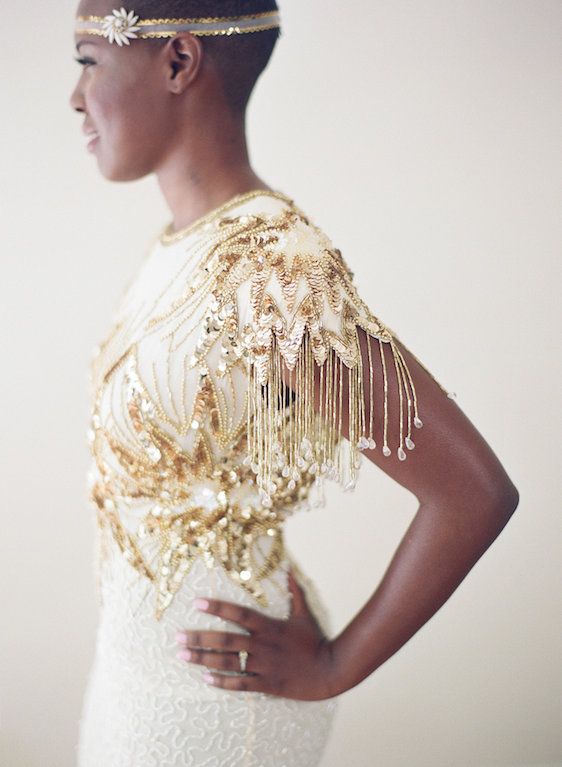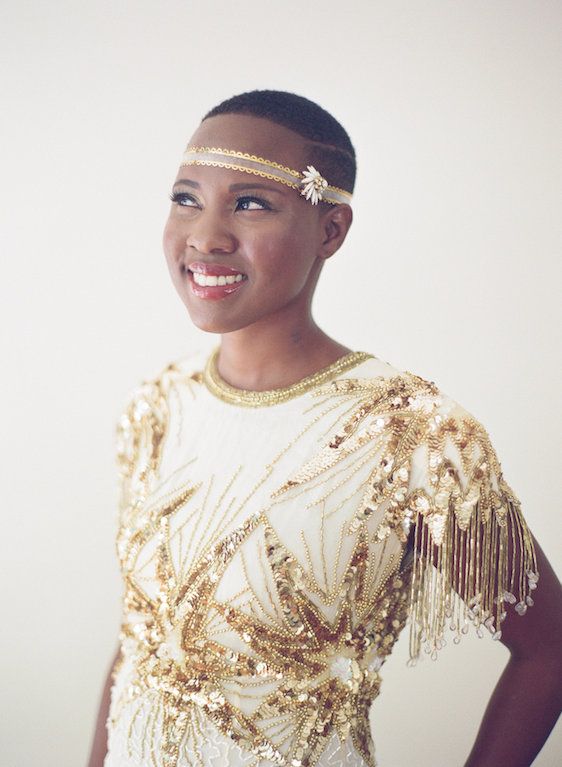 But her best accessory? That would definitely have to be her smile!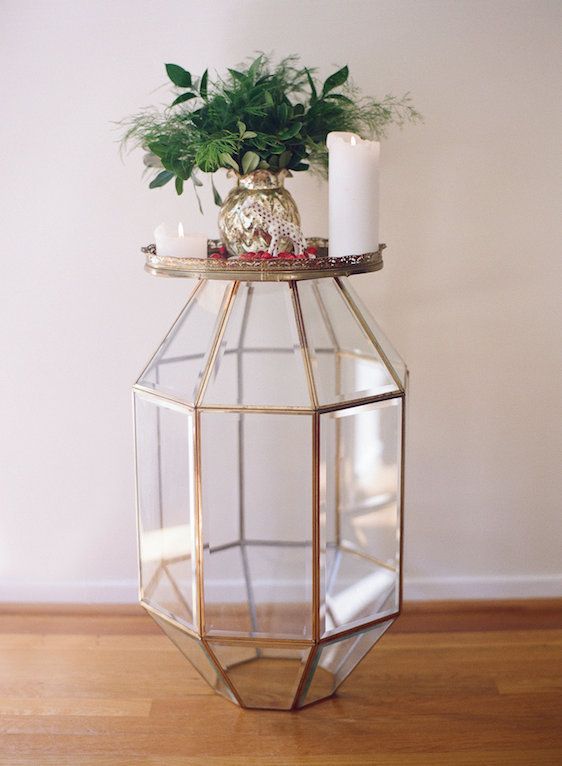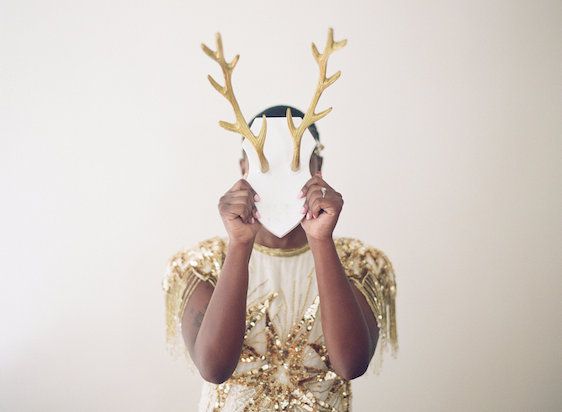 So many gorgeous glittery gold accents...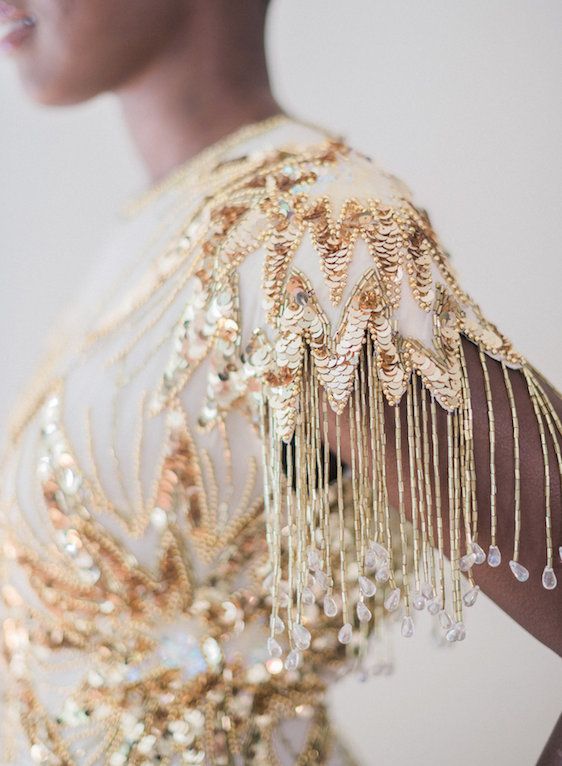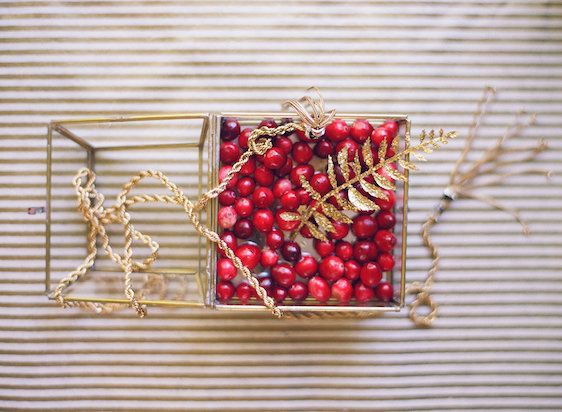 And last but not least, this third style is a fresh take on a classic vintage look....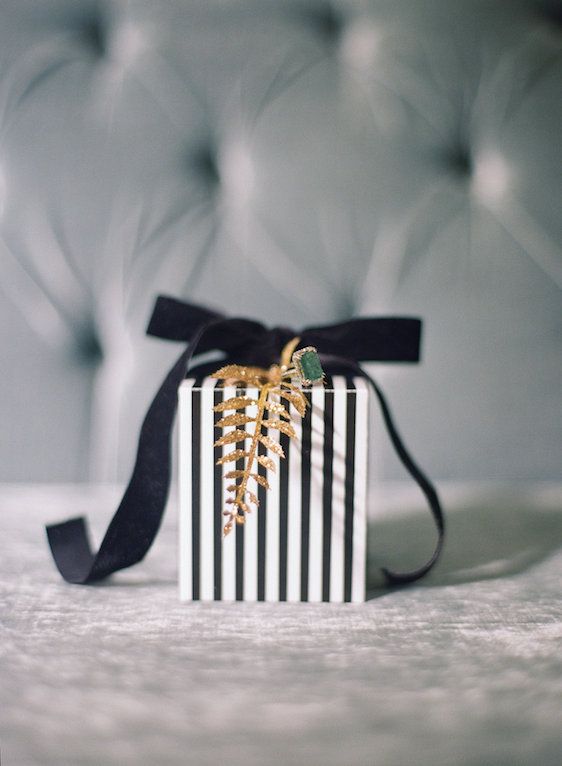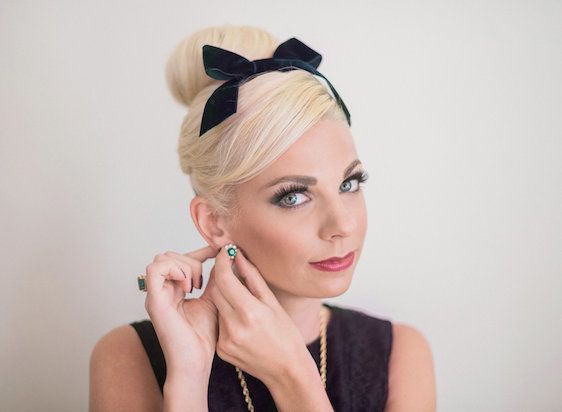 This tailored, little black dress with velvet heels is accented with emerald jewelry, and will work for everything from a dinner party to a black tie event.
Also who isn't loving her little hair bow?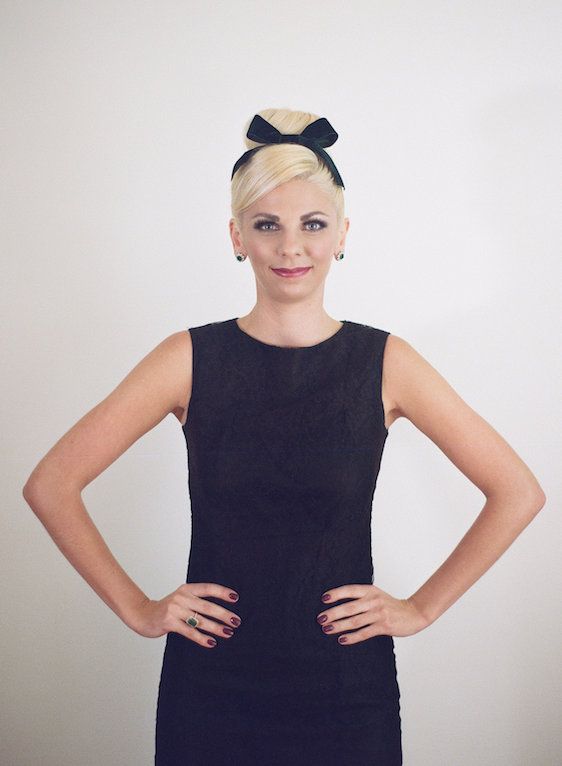 So adorable, if you ask me!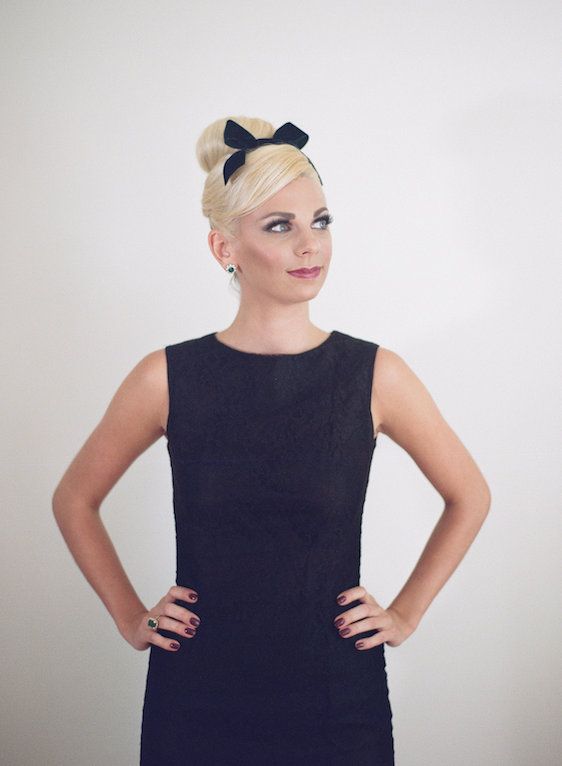 Want to know what I love most?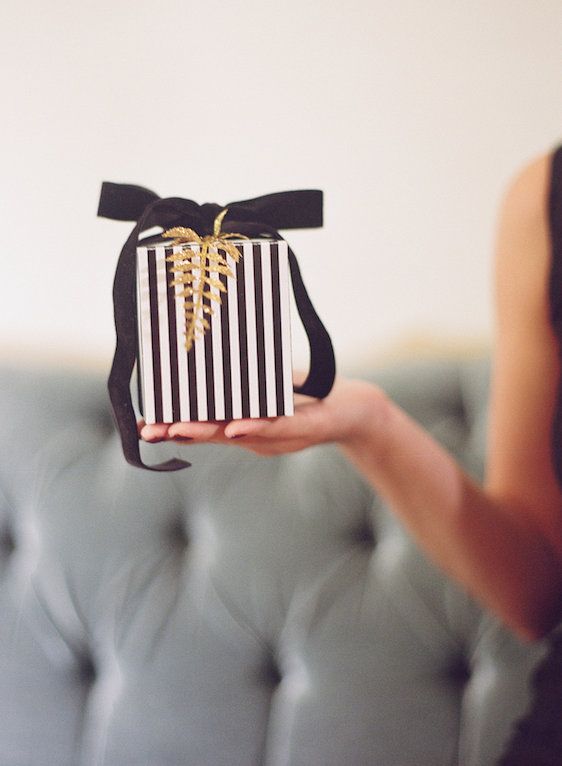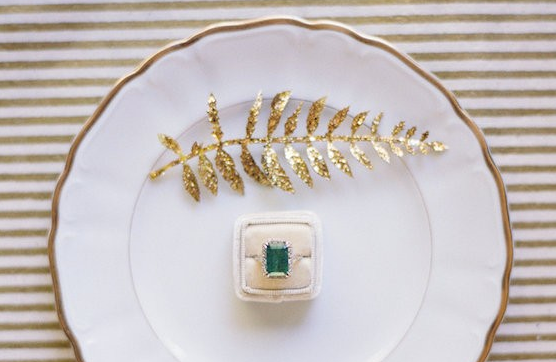 That would be the fact that you could totally wear this from Christmas to New Year's! Gorgeous emeralds and gold leaf accents? Yes, please...
And how absolutely charming is this sweet set-up?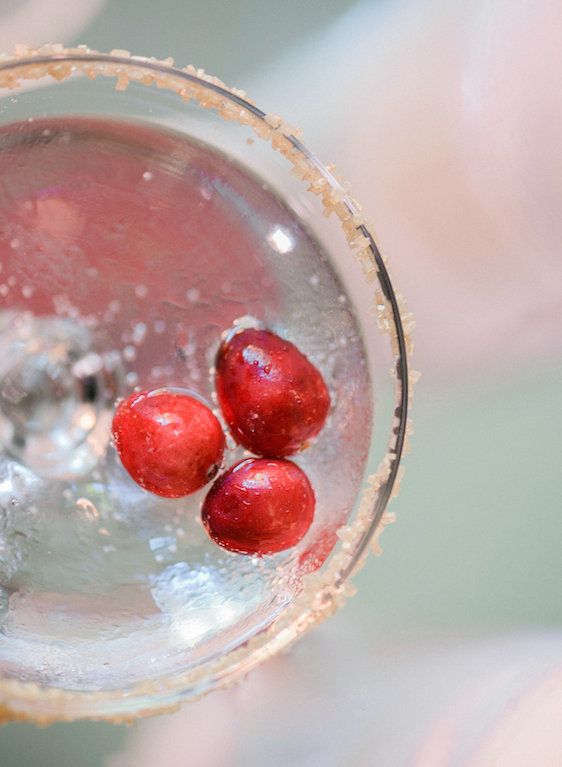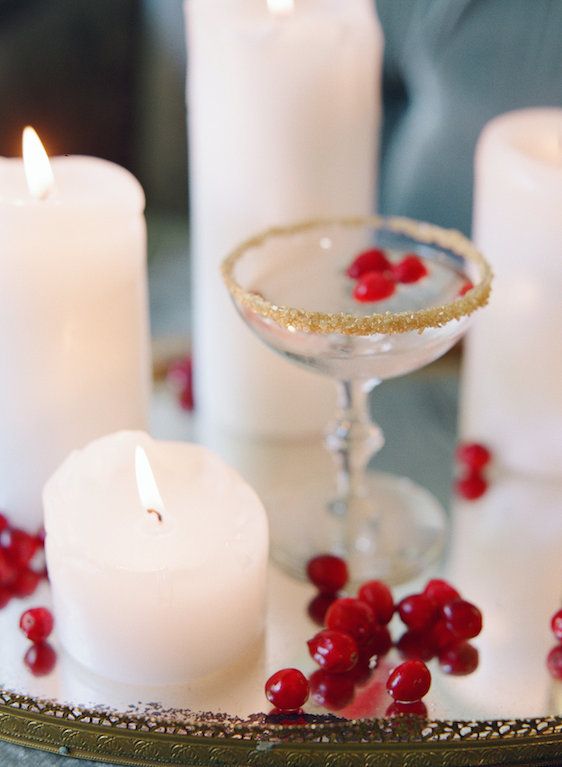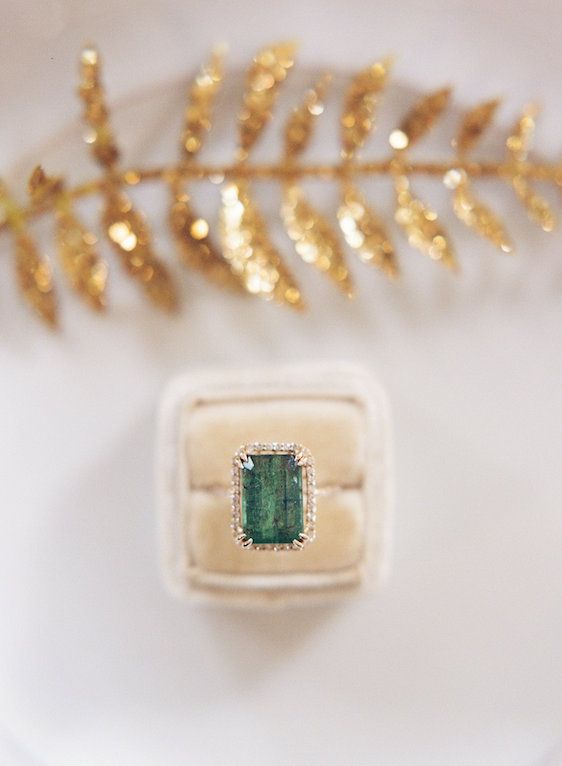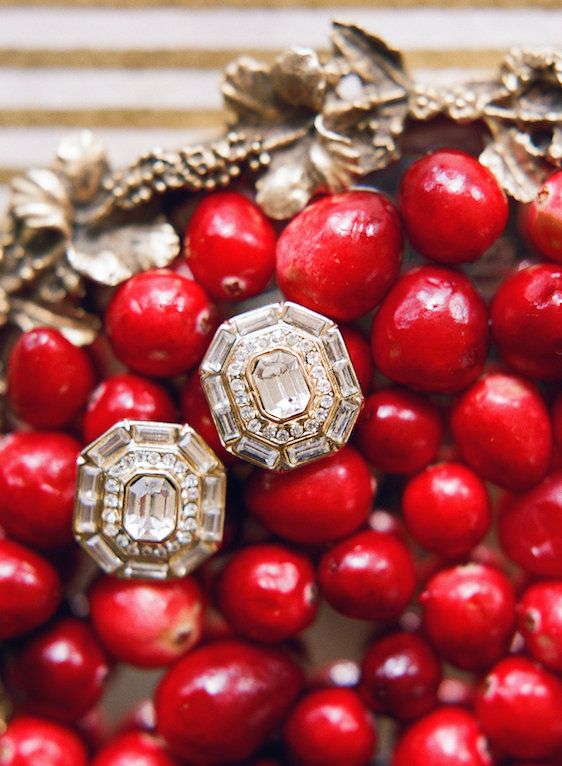 Oh, and remember those cranberry cocktails we were talking about a bit ago? Here's the recipe!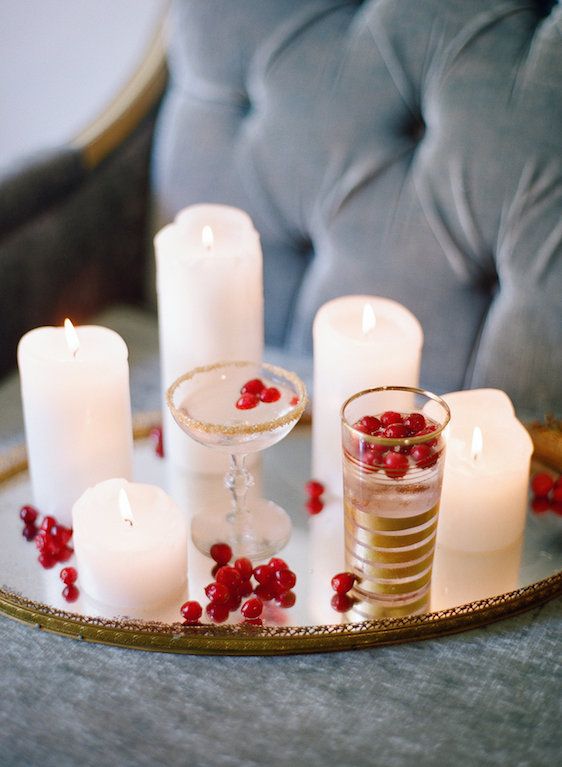 Cocktail Recipe:
Champagne
A dash of sweetened cranberry juice
Fresh cranberries
Rim glasses with gold sugar sprinkles for an added holiday flair
And in addition to this cranberry cocktail recipe, this dream team of wedding pros has included a delicious recipe for a cranberry walnut cake.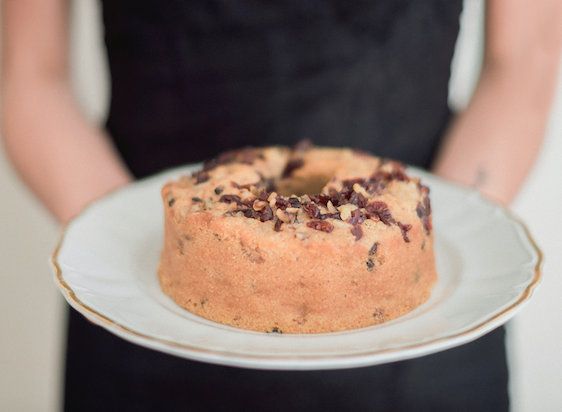 Cranberry + Walnut Cake Recipe:
2 sticks unsalted butter, room temperature
3 ½ cups all-purpose flour
1 ½ teaspoons baking soda
1 Tablespoon cinnamon
1 teaspoon nutmeg
1 ½ teaspoons salt
1 ½ cups granulated sugar
1 ½ cups brown sugar, packed
4 large eggs
2 teaspoons vanilla extract
1 ½ cups cold buttermilk
1 cup dried cranberries
1/2 cup chopped walnuts
1. Preheat the oven to 350ºF. Butter a 9 inch bundt pan and lightly dust the inside with flour.
2. In a mixing bowl whisk together the flour, baking soda, cinnamon, nutmeg, and salt.
3. In a mixer fitted with a paddle attachment cream the butter and sugar until light and fluffy. With the mixer on low, beat in the eggs one at a time. Then add the vanilla and mix again.
4. With the mixer on low add half of the buttermilk followed by half of the flour mixture. Repeat and mix until no more flour is visible. Add the cranberries and walnuts and mix them in with a spoon. The batter will be very thick.
5. Scrape the batter into the prepared Bundt pan and smooth the top. Baked it for 50 minutes to 1 hour. Check doneness with a cake tester. Let the cake cool on a wire rack in the Bundt pan for 10 minutes. Then turn it out onto a wire rack and let it cool completely.
Merry Christmas, friends! Oh, and if you love this fun and festive Christmas inspired shoot as much as I do, be sure to share it with your friends on facebook, pinterest, and instagram!
Share This: