A bridesmaid brunch with bright and beautiful pops of color throughout? And did you mention polka dots and stripes? Um, where do I sign up! Because, seriously? If you know my style, then you know that I'm totally going ga-ga over this fun and fabulous styling!
With creative captures by
Jami Thompson Photography
and event design by
Luxe and Luna Couture Events
, just one look and I think you'll see that this shoot is fun, fabulous, and all kinds of chic! It's about celebrating love and friendship.
Things you'll want to be on the lookout for: A DIY confetti bar filled with all kinds of awesomeness, mini champagne bottles on each place setting, and a creative boutonniere display made from string!
Trust me, you're going to have to see it to believe it! It's pretty amazing! So what are we waiting for? Let's get to the good stuff!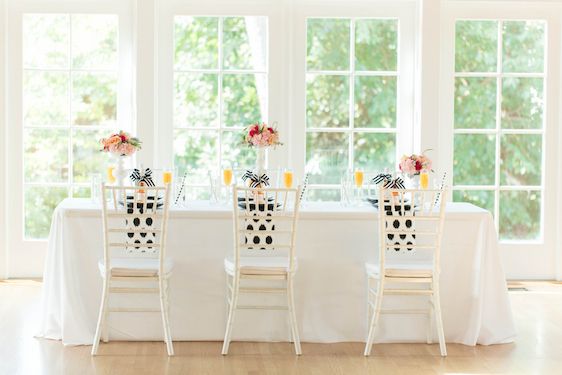 "Will you be my bridesmaid?" It's only 5 little words....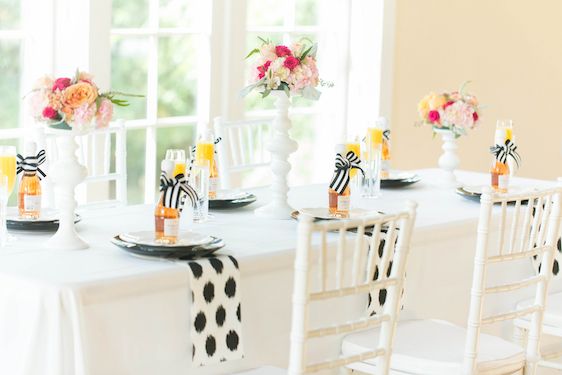 But how will you ask? Yes, you can definitely keep it a lot more simple than this and it will still be really special...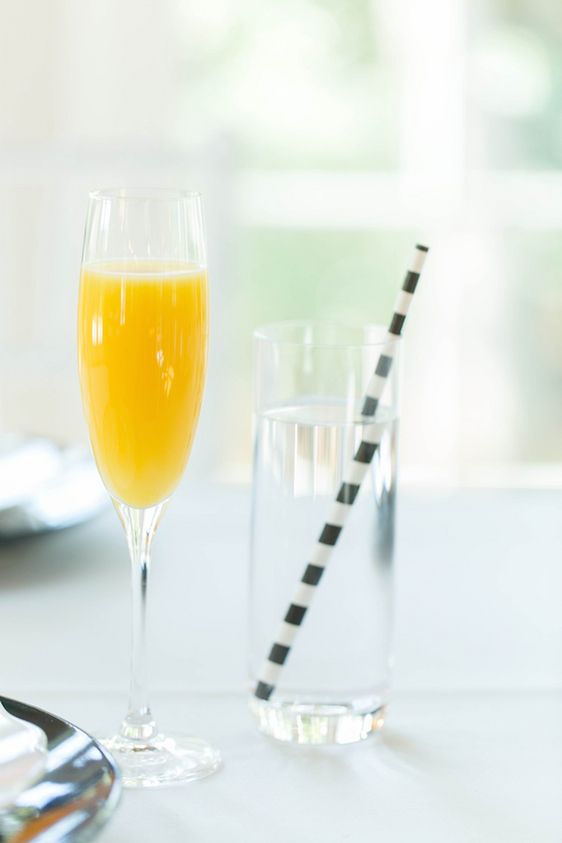 However, if you're looking to do something a bit splashier, then I really love the idea of throwing a party in honor of your bridesmaids!
In addition to popping the question, you can present your bridesmaids with gifts and goodies, eat some delicious foods and sip a little champagne!
I just love how the color pops! Can you can say gorgeous?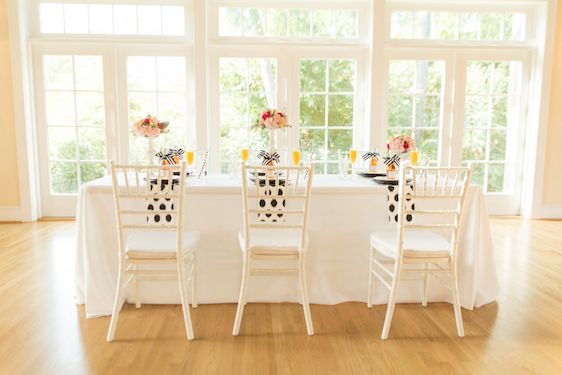 And how sweet are these photo opportunities!?!
Sweetness overload! xoxo.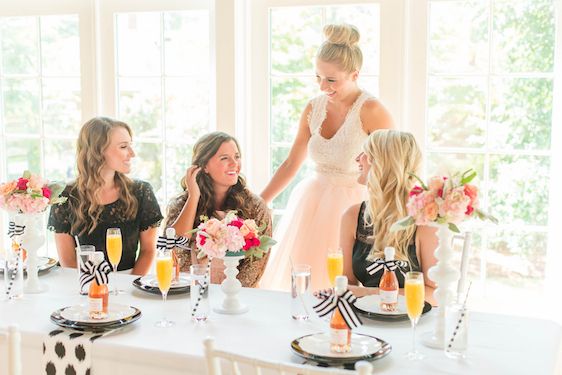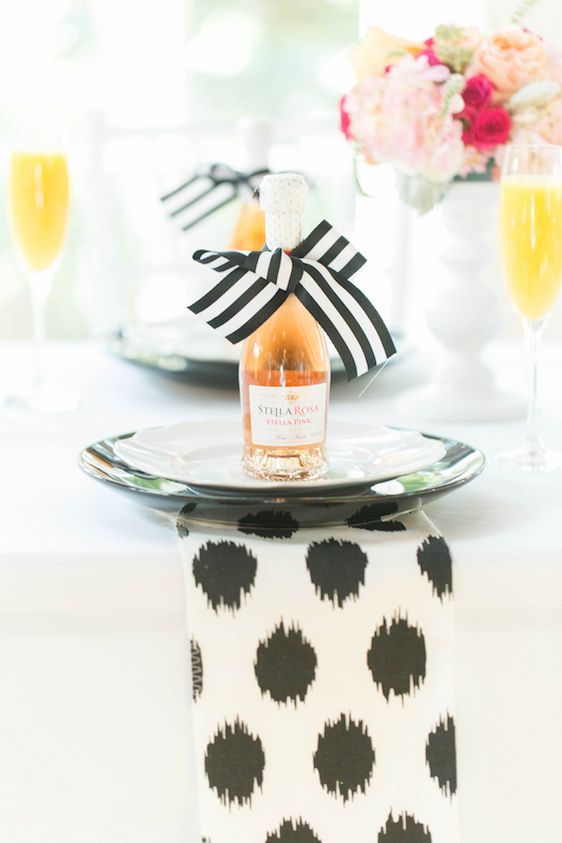 And I can't go without mentioning my love for this mix of polka dots and stripes!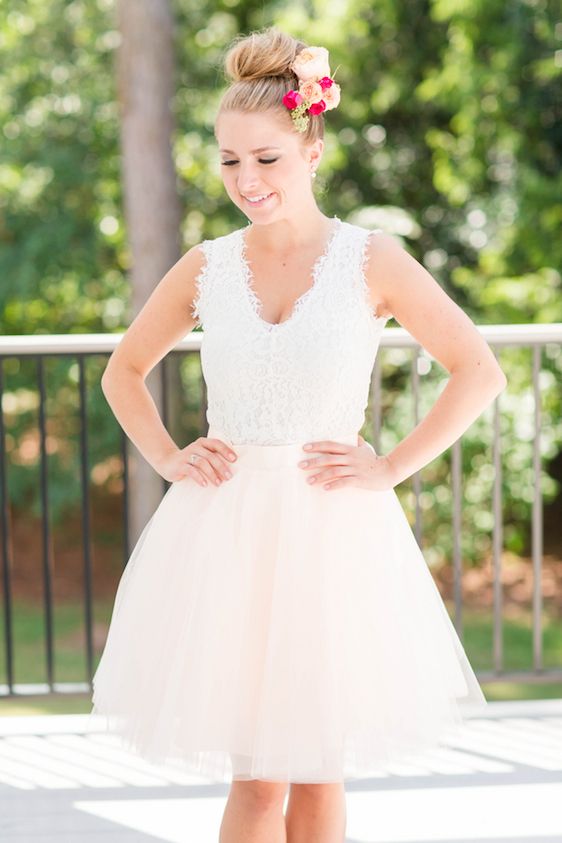 A tulle skirt and a lacy tank make for an adorable ensemble.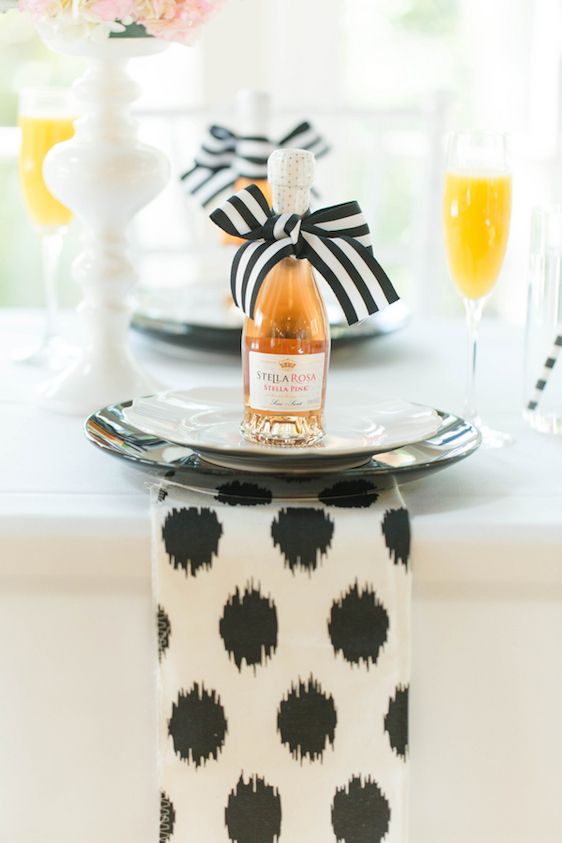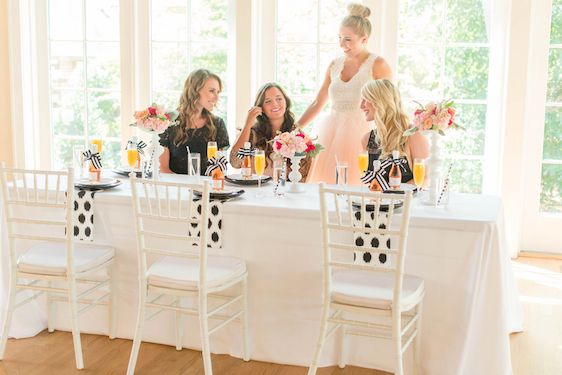 And can we just talk about how darling these place settings are?
Also I'm pretty sure that skirt has been on my wish list for like at least a year now!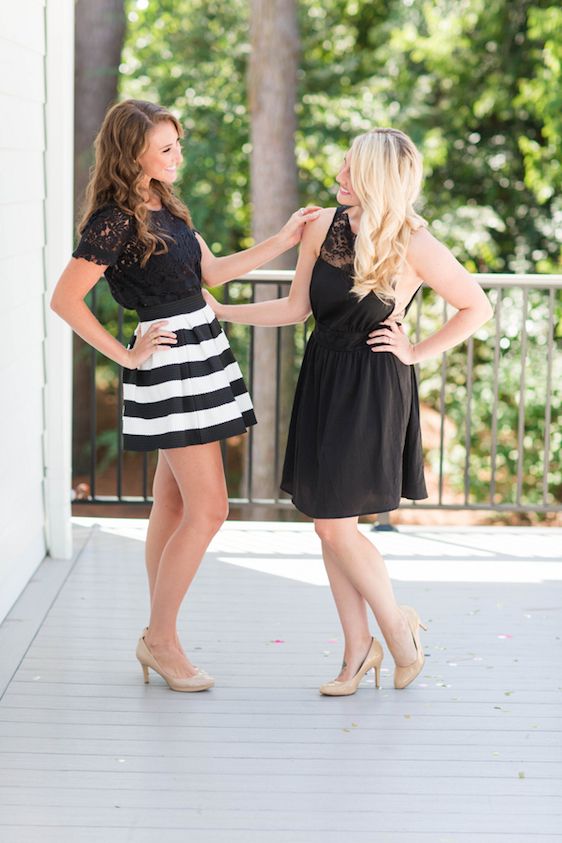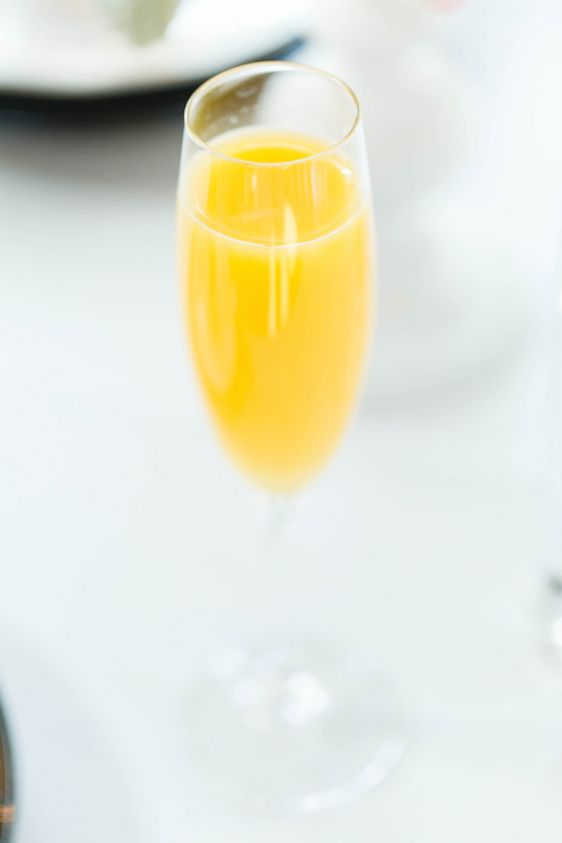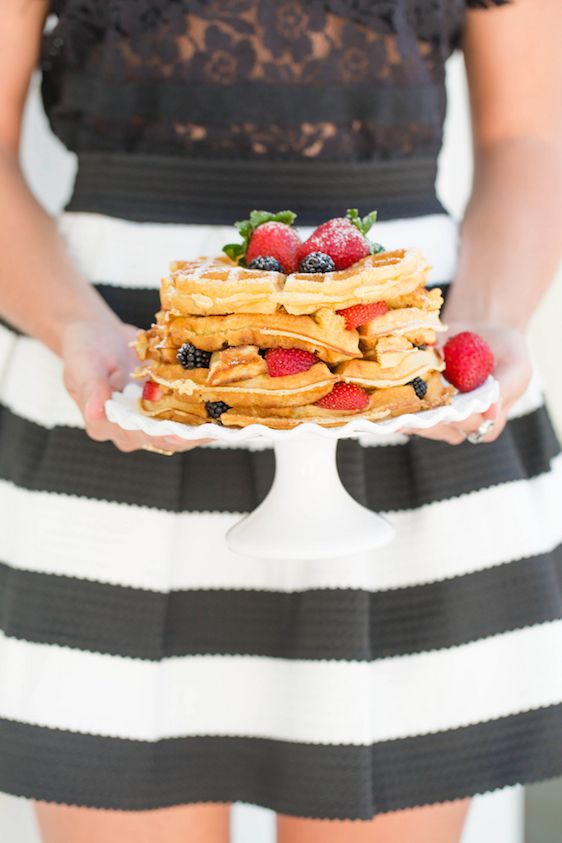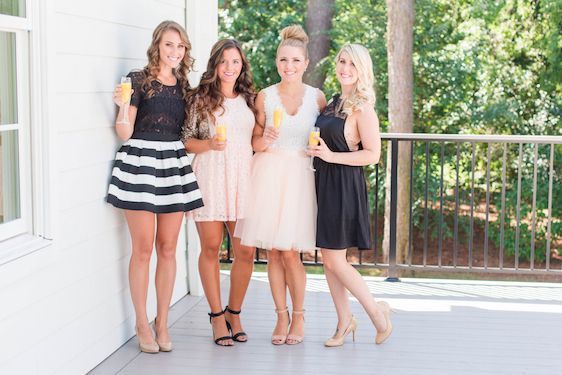 Waffles and mimosas, anyone? Cheers, m'dears! Brunch food is seriously the best!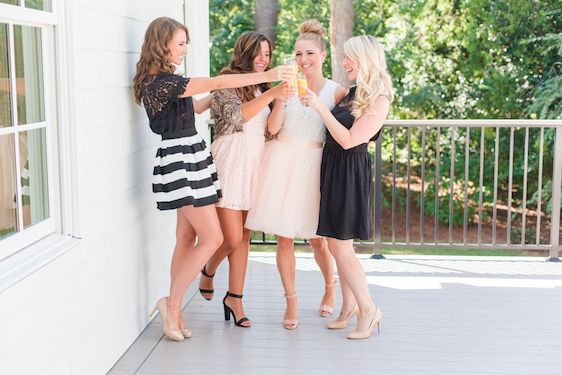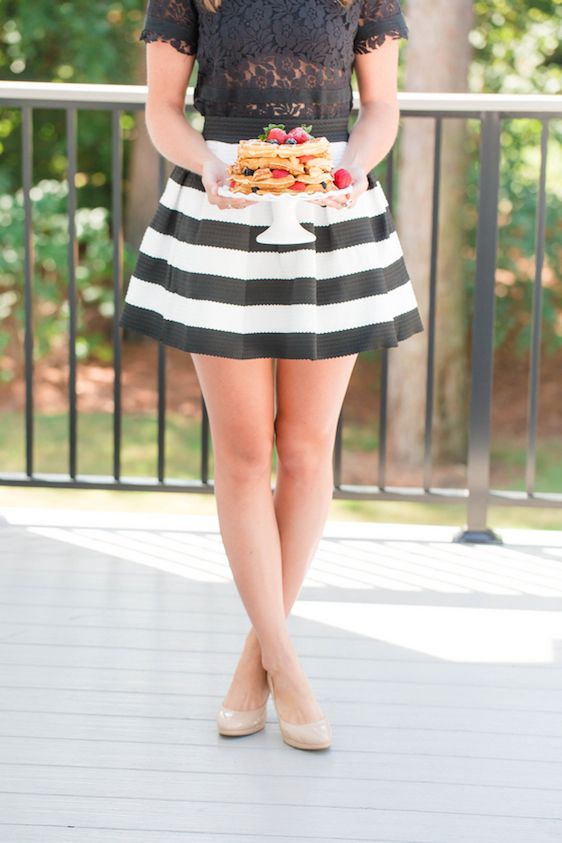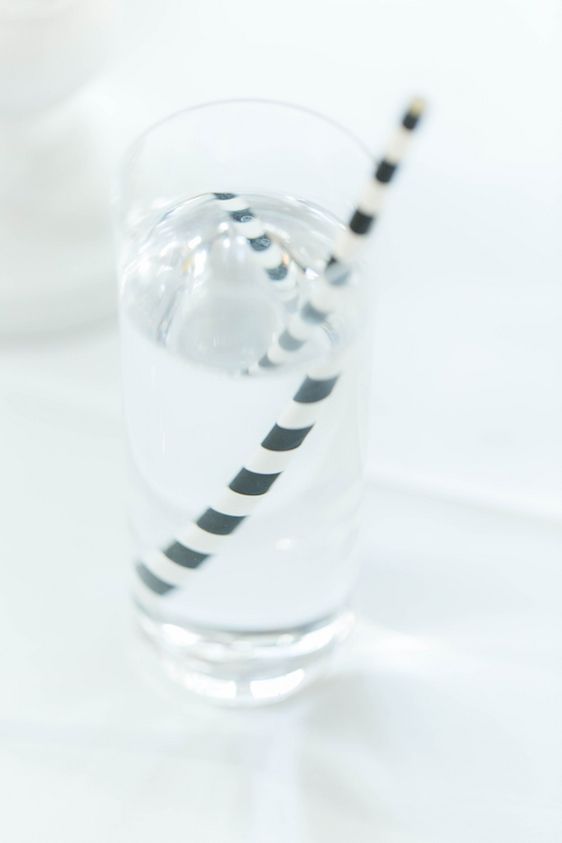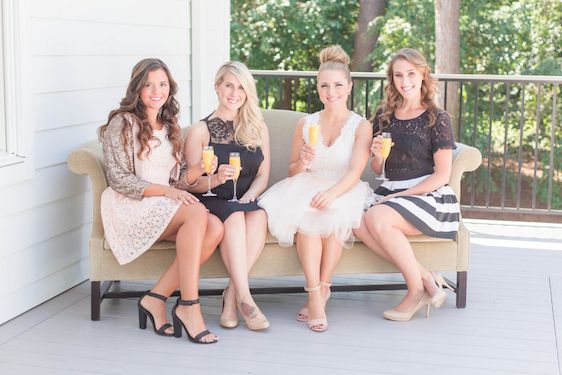 And I don't think it's any secret that stripes are totally my favorite. Anyone care for berries on top of your waffle? Clink, clink! drink, drink!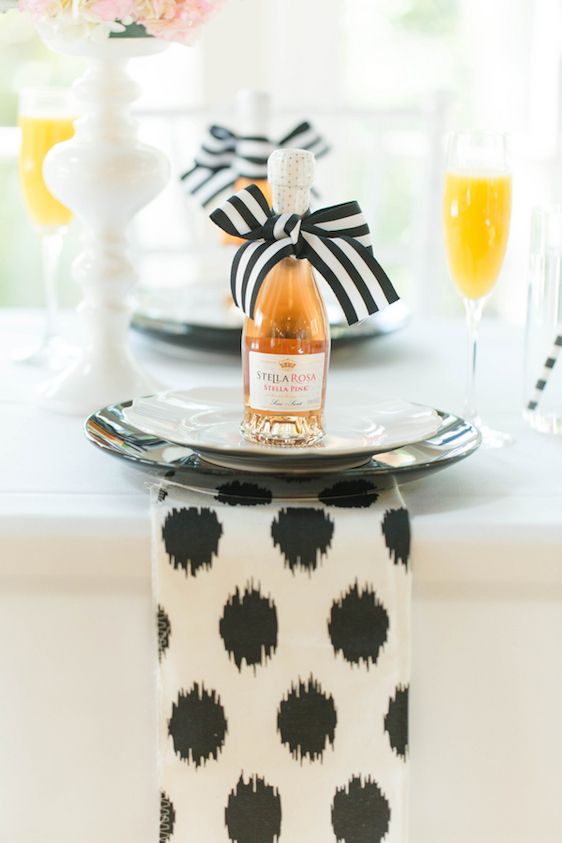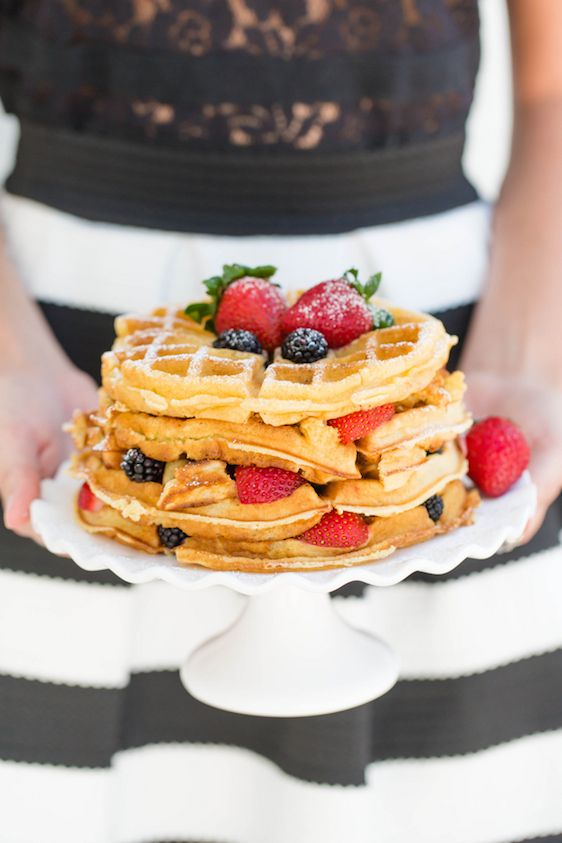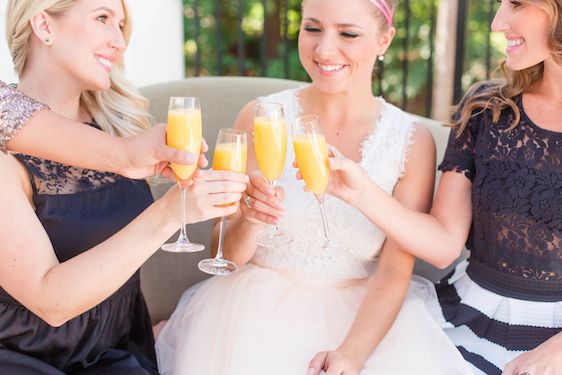 And now let's take a closer look at these gorgeous place settings and these fab florals!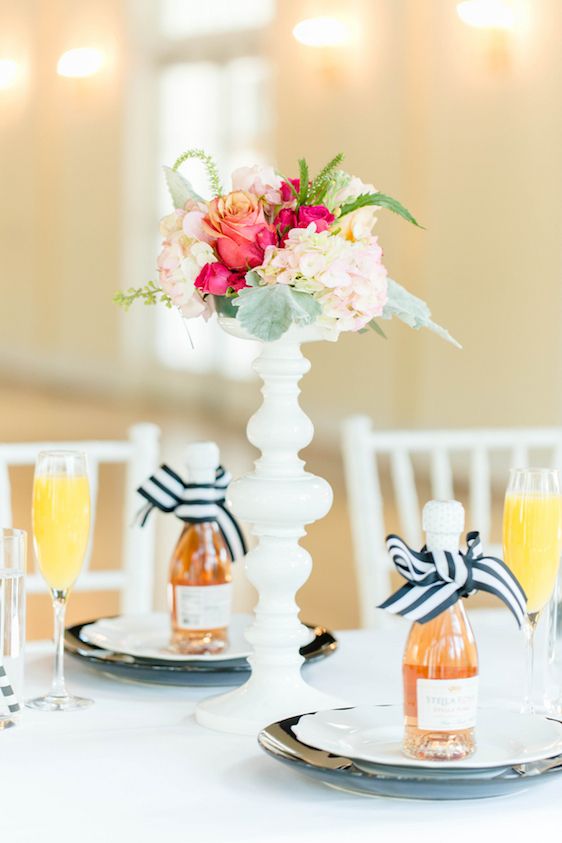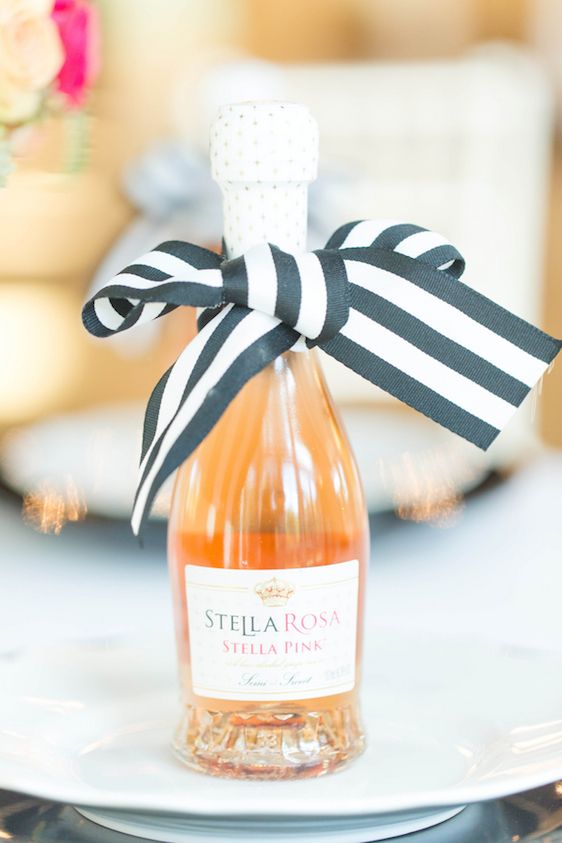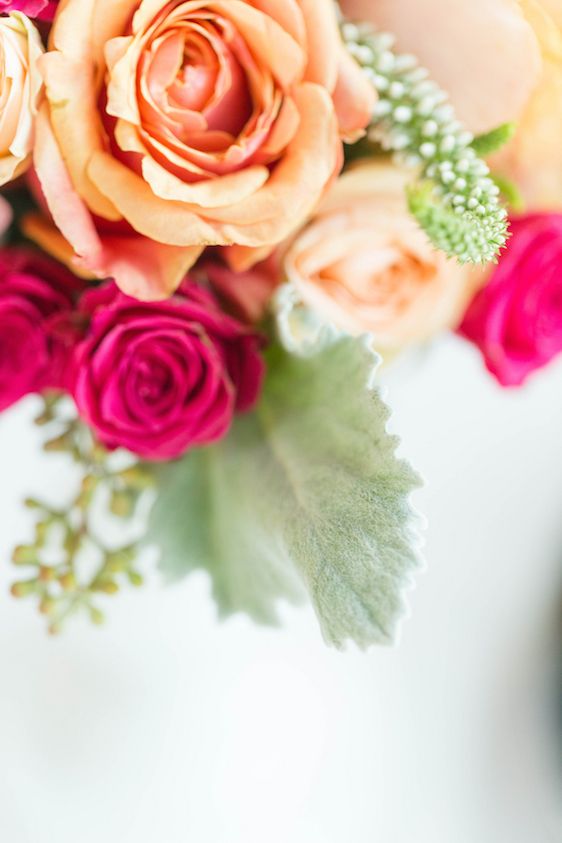 I seriously die. And I must say that
Leslie Hartig Floral Design
has seriously outdone herself!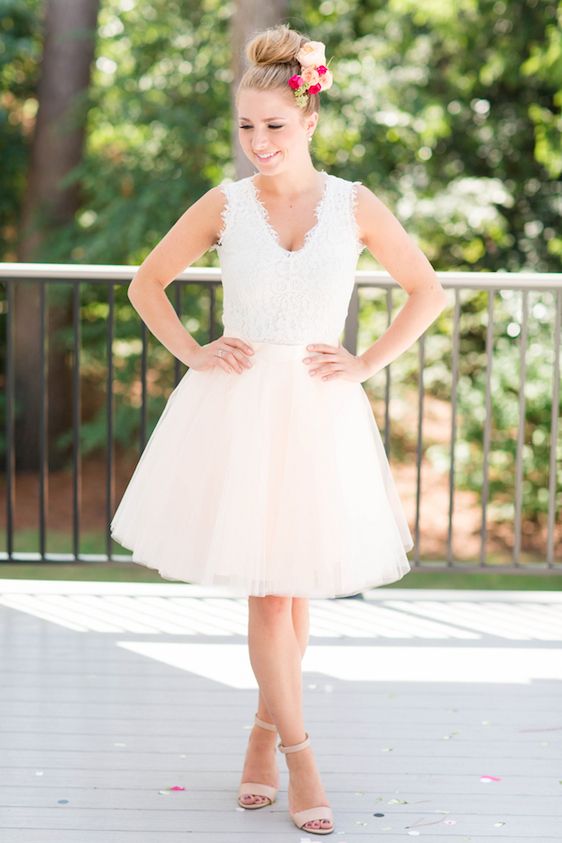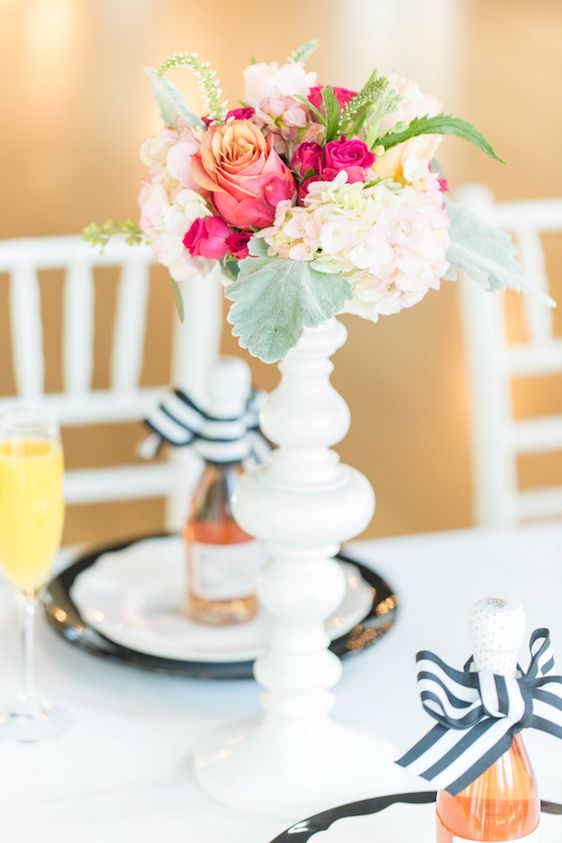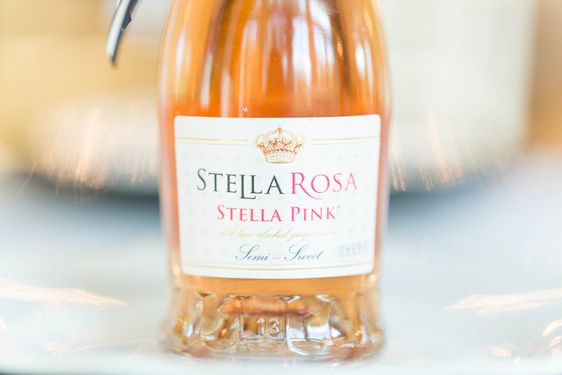 So much to swoon over. Plus I'm really loving this kate spade new york inspired invitation suite.
Oh, and I told you that there would be bridesmaid gifts, remember?
How cute are these? Mini champagne, rock candy, with essie nail polish with a card? Yes, please!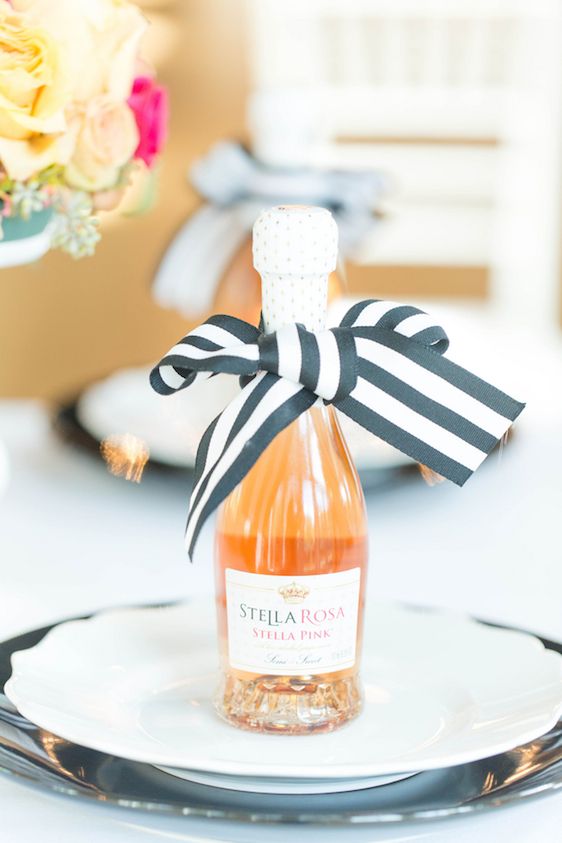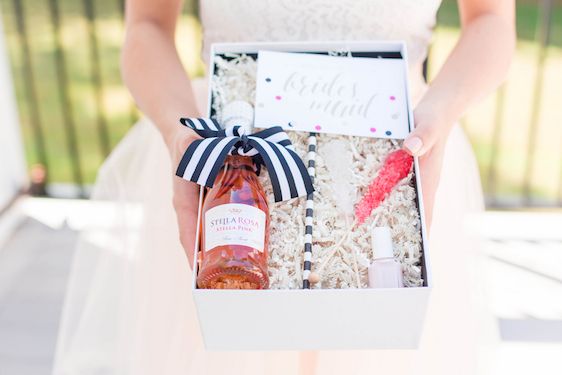 So pin-worthy, if you ask me! Colorful, creative, and all things chic! Just my kind of brunch.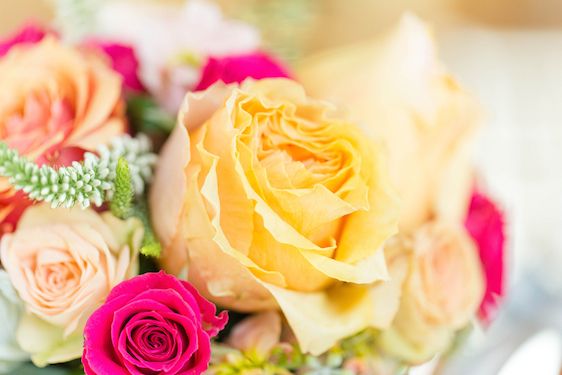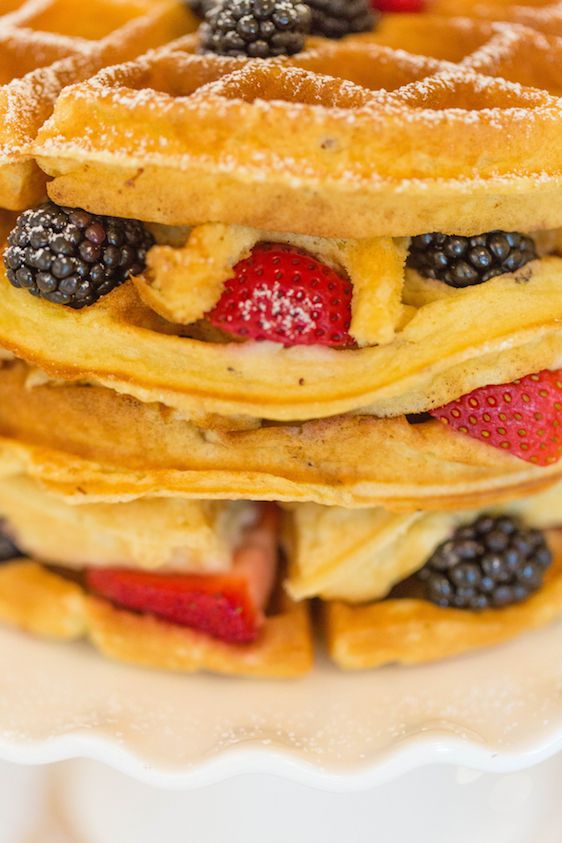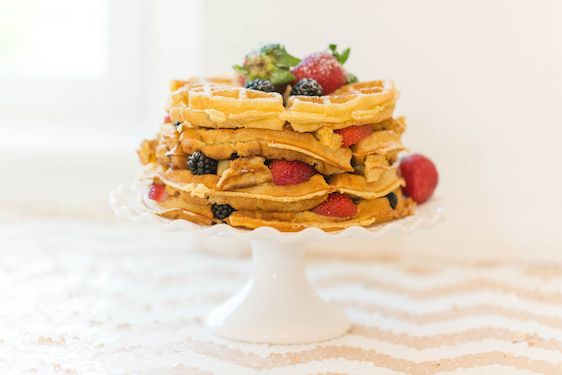 And then how creative is this boutonniere/name tag display? I just love this!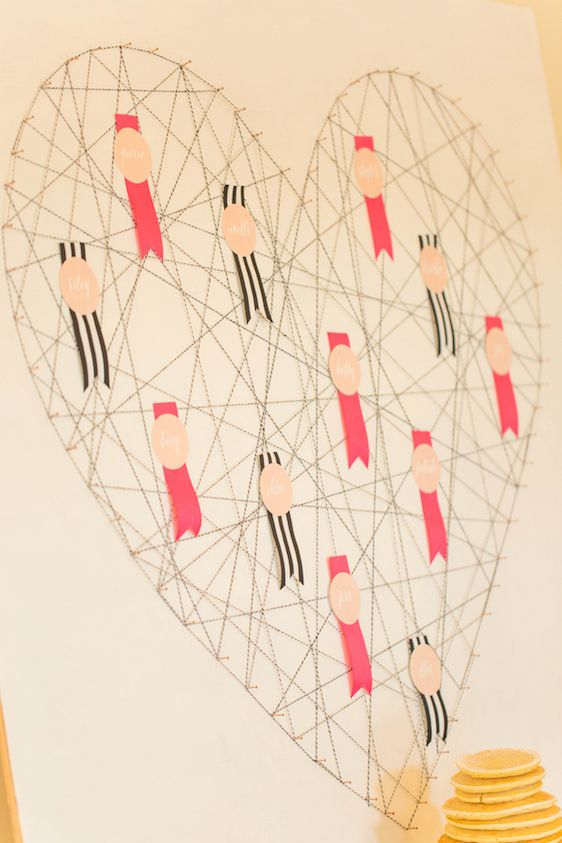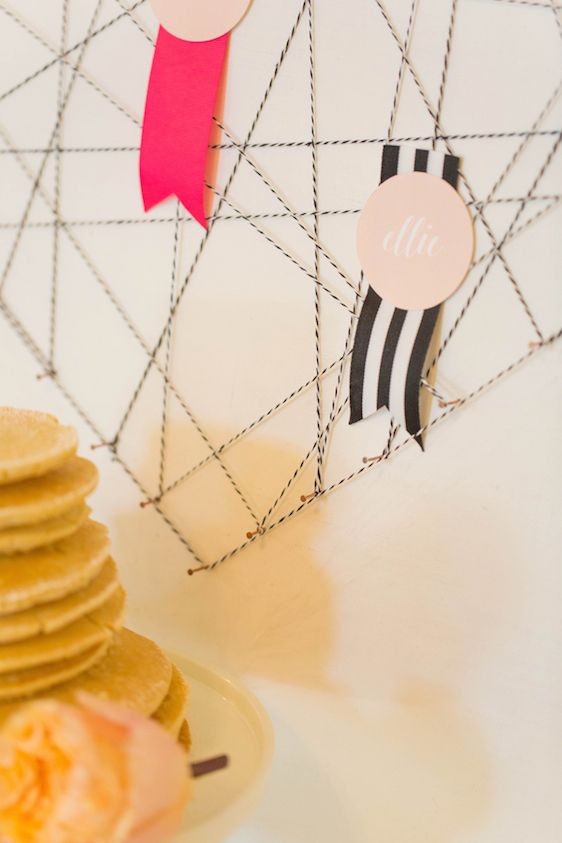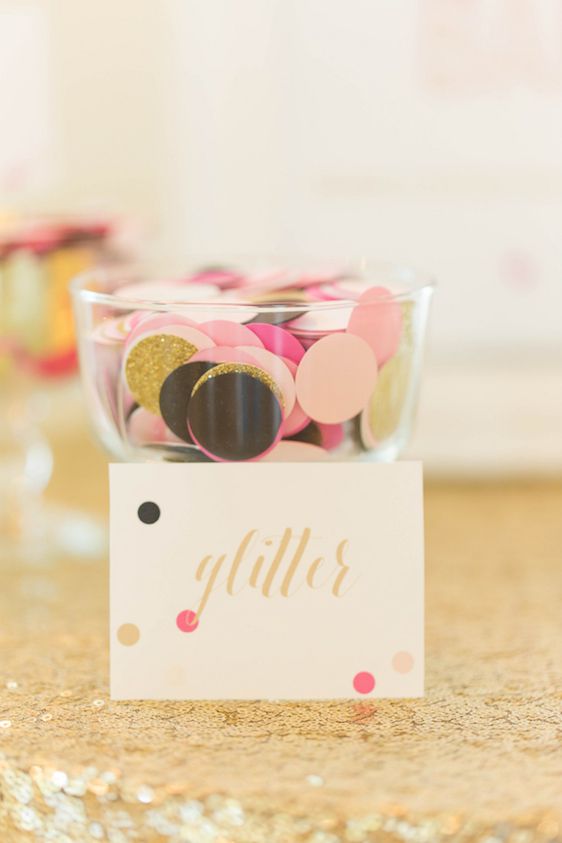 Such a beautiful display! And a confetti bar? Oh, wow! This shoot just keeps getting better and better...
Sequins and chevron, and stripes? Oh my! However will I chose what to share over on
Instagram
?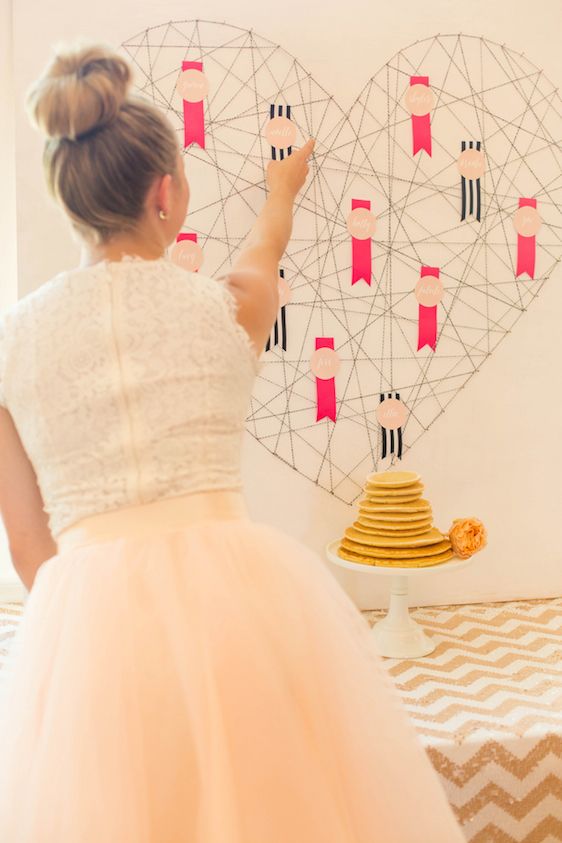 I guess that's what happens when you have an amazing photographer like
Jami Thompson Photography
snapping away!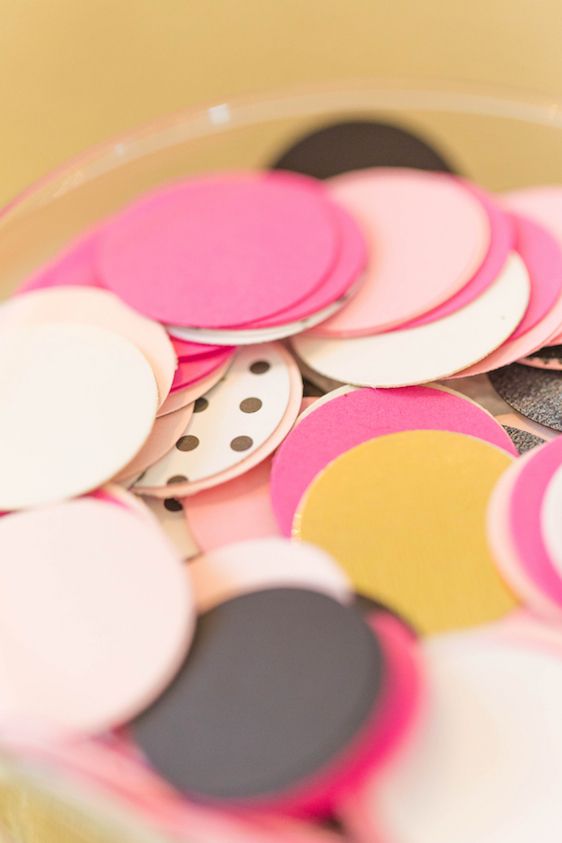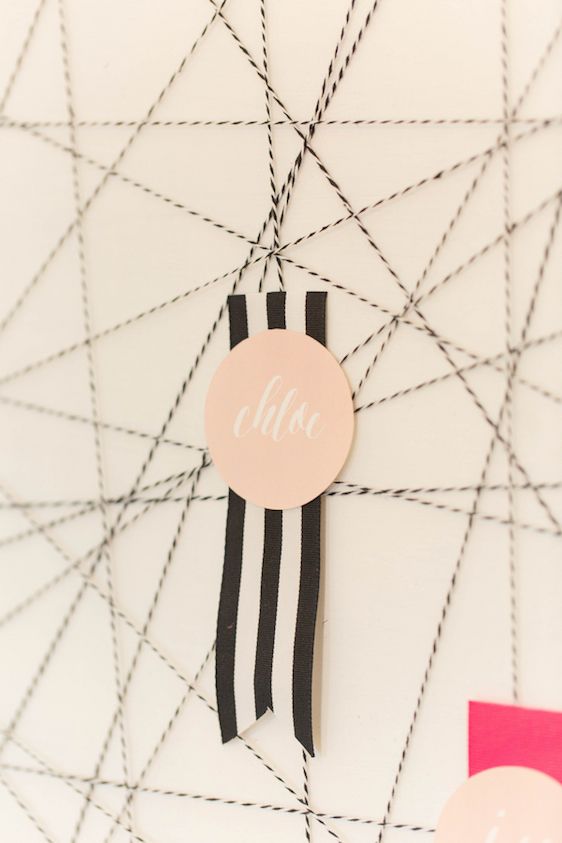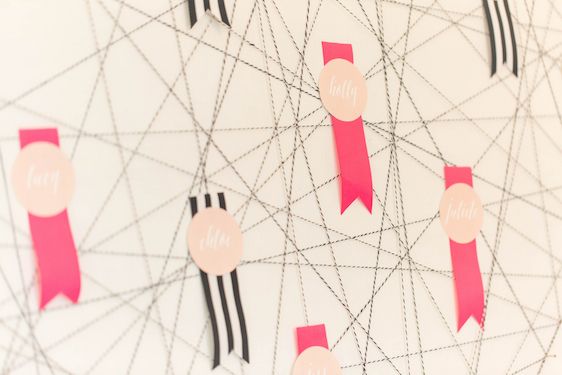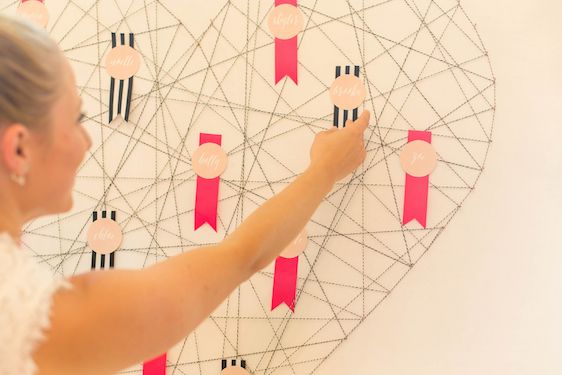 Can't get enough of this! And so many amazing details shots...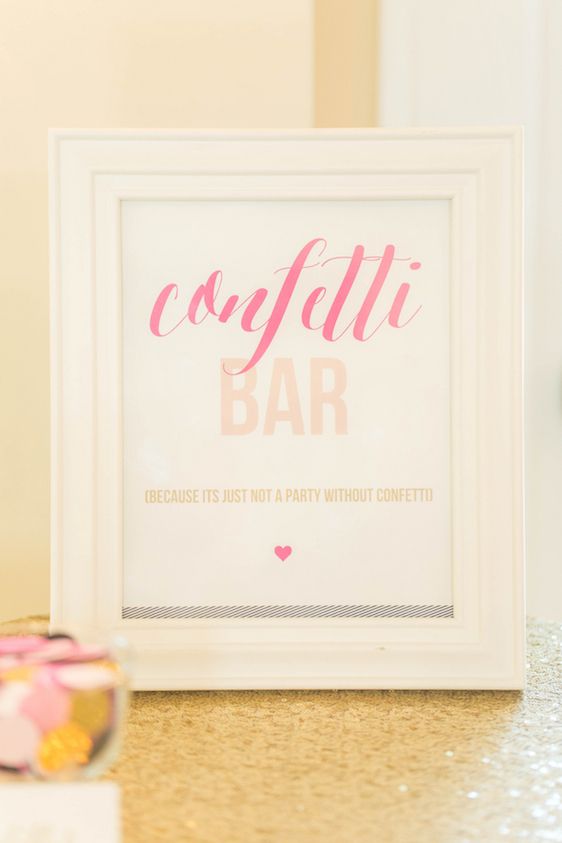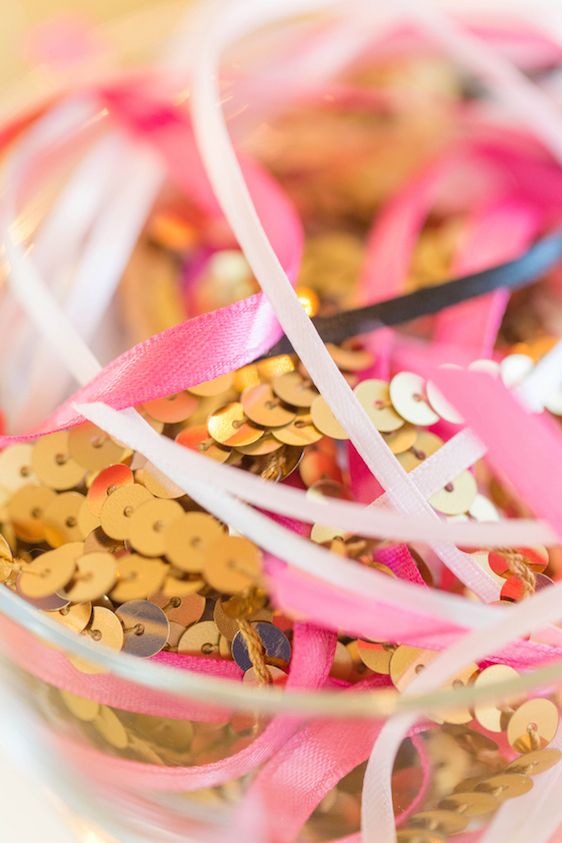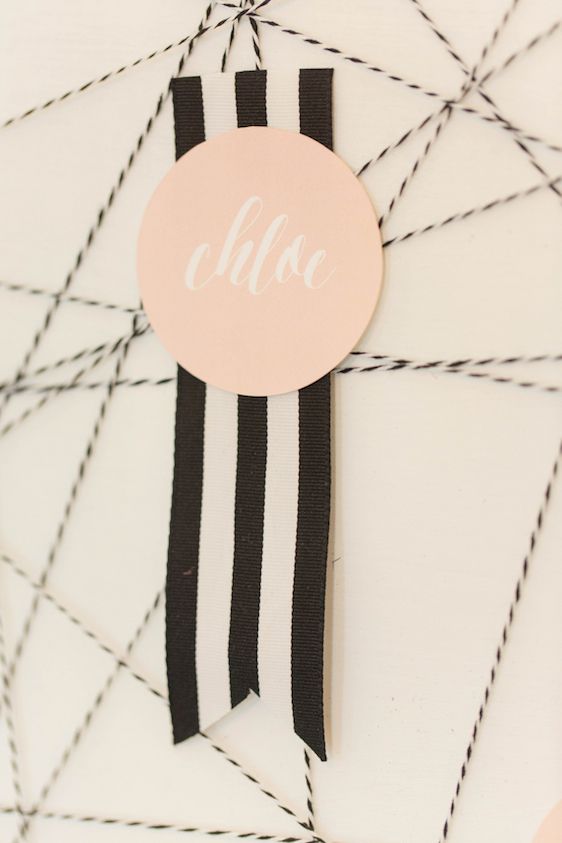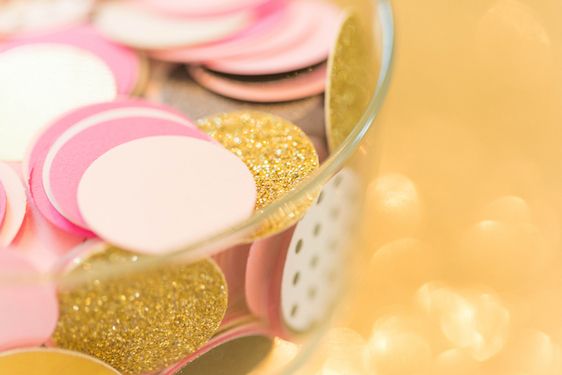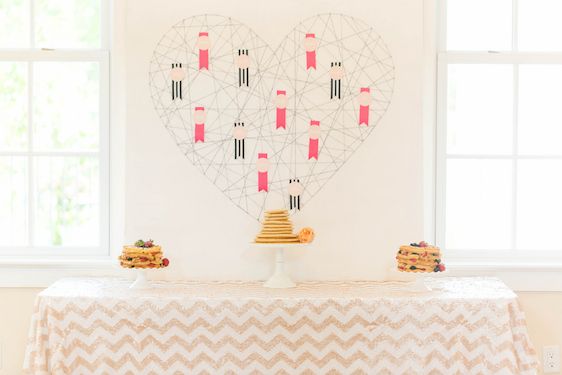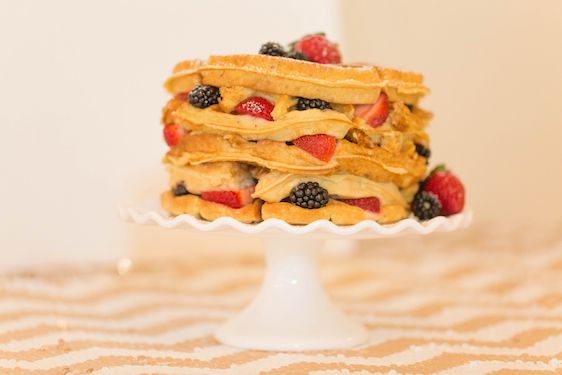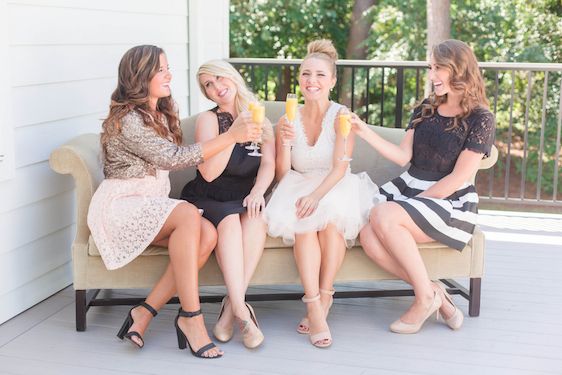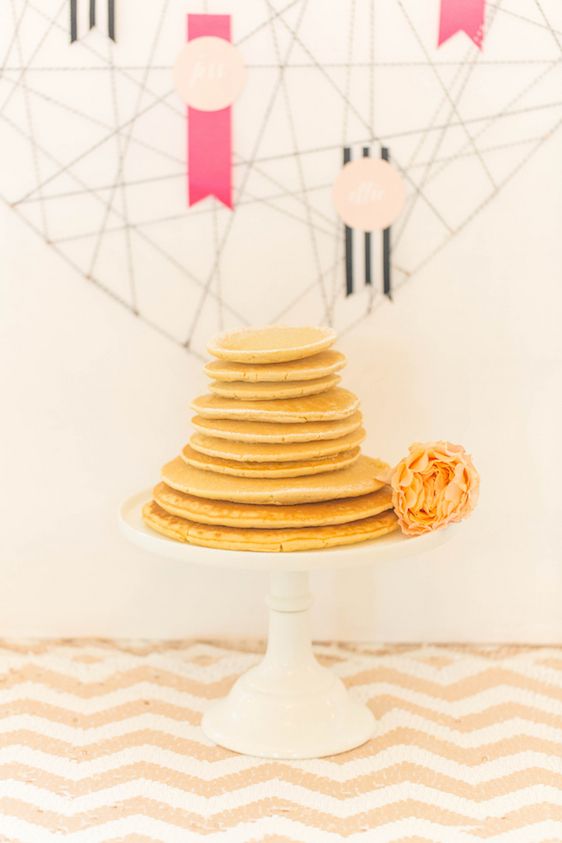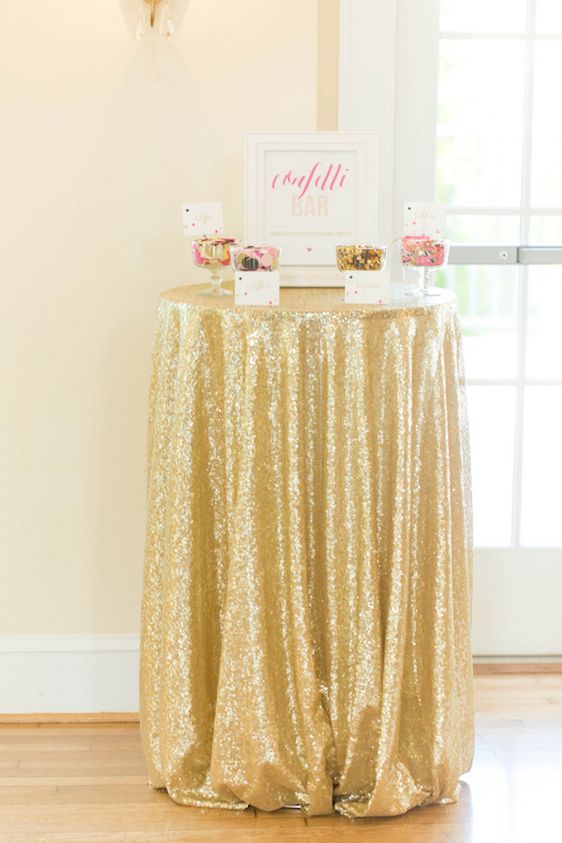 But then of course every party has to come to an end... to sequins and champagne!
And to best friends! And to confetti bars!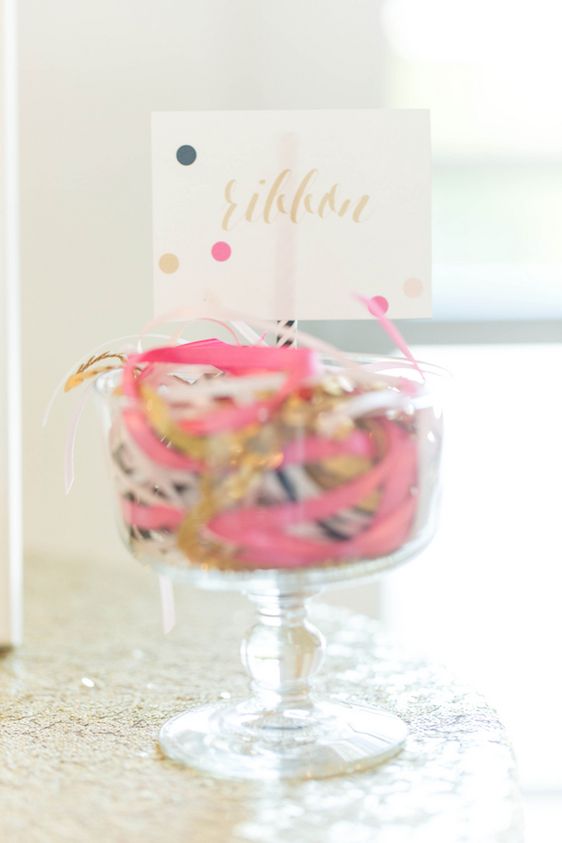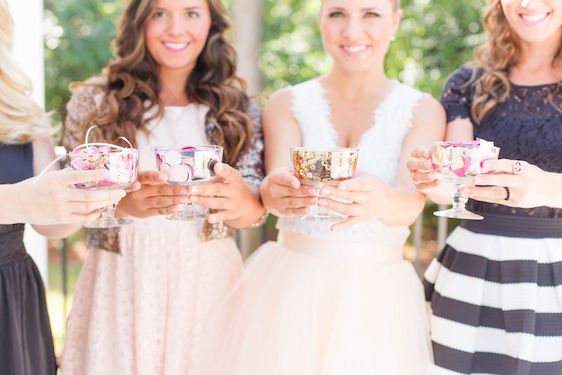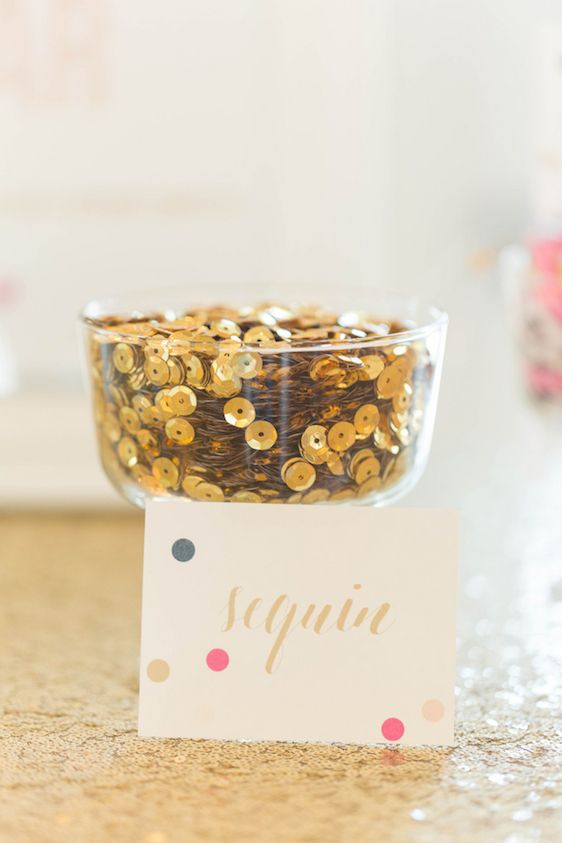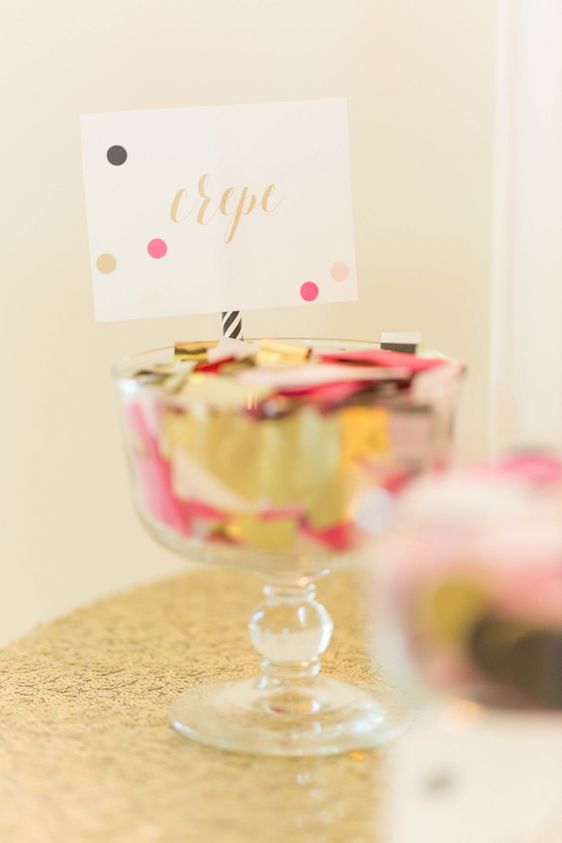 Did someone say confetti? Oh yes, it's confetti time!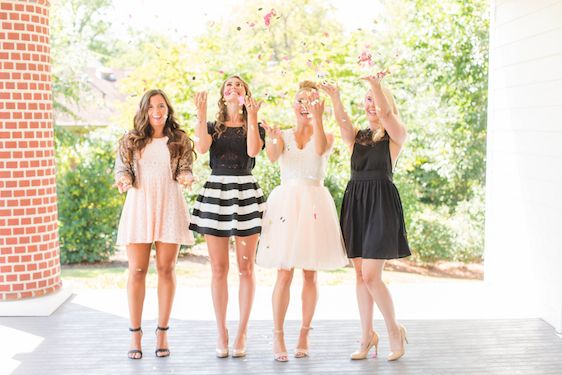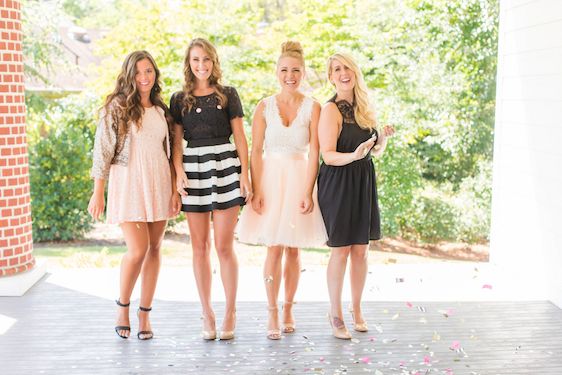 So much fun! You can just feel the love! And what a party it was!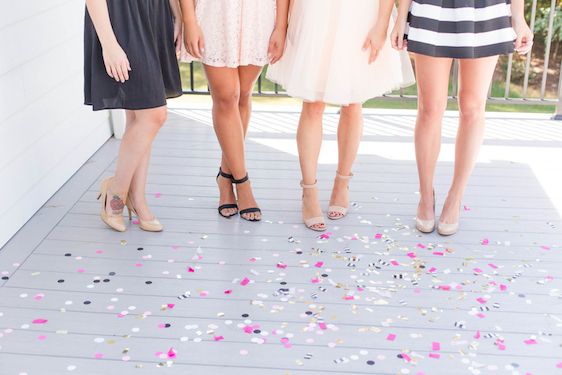 They sipped champagne, they shared stories, they laughed and loved with all their hearts! And at the end of the party, they were left with memories that would last a lifetime!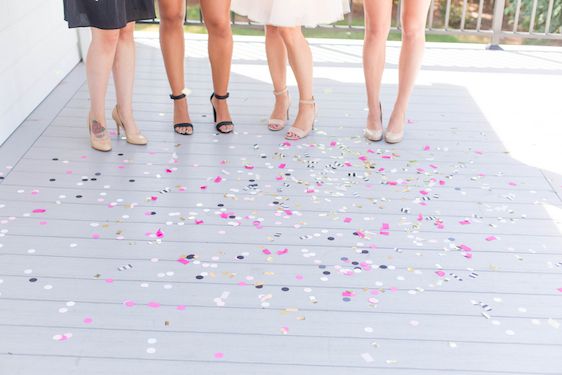 Huge hugs and lots of love to all the fabulous pros who came together to make this fabulous fete come together so beautifully!
It's definitely one of my favorites! Now excuse me, because I have some serious pinning to take care of. Care to join me?
Photography:

Jami Thompson Photography

// Event Design:

Luxe and Luna Couture Events

//
Floral Design:
Leslie Hartig Floral Design
//
Makeup Artistry:
Behind the Veil Studio
// Linens + Coverings:
Classy Covers Distinctive Event
Rentals // Makeup Artistry:
Dhalia Edwards
/
/ Reception Venue:
Portsmouth Women's Club
//
Share This: