Such an amazing fairytale wedding, you guys! From the hand-painted invitations, to the floral silk robes, just one look and I think you'll agree that this wedding day was absolute perfection. And their love story? Also perfection!
I'm not sure that my love for all things pretty and pink has ever been so strong. Throw in a bit of coral and let's just say that this wedding had me at hello. And with a dream team at the helm including photography by
Amy & Jordan Photography
, event design by
stacie shea events
, and floral design by
Tansy Floral Design
, it's no wonder everything turned out so beautiful!
Want to know what else is beautiful? Get ready for the sweetest story you've heard all day. On their wedding day, the groom wrote their newest chapter. A far cry from when it all started. You see, he was her biggest fan! While on the field she looked up. And saw him. Shirtless. Smiling. Unashamed. Tom, was relentless. Outwardly her number painted on his chest, inwardly writing a life-changing chapter in his heart. And it wouldn't be the last time, either.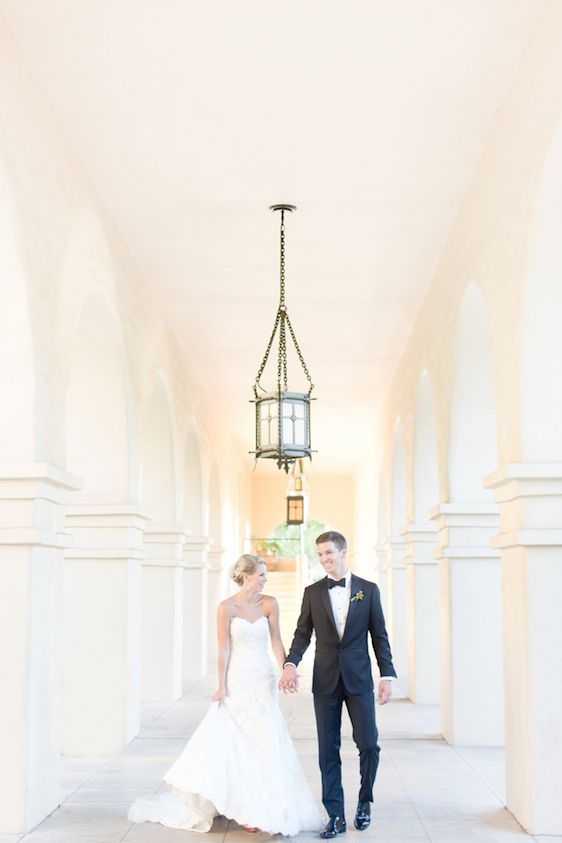 On their wedding day, he wrote their newest chapter. This time on paper. This time in private.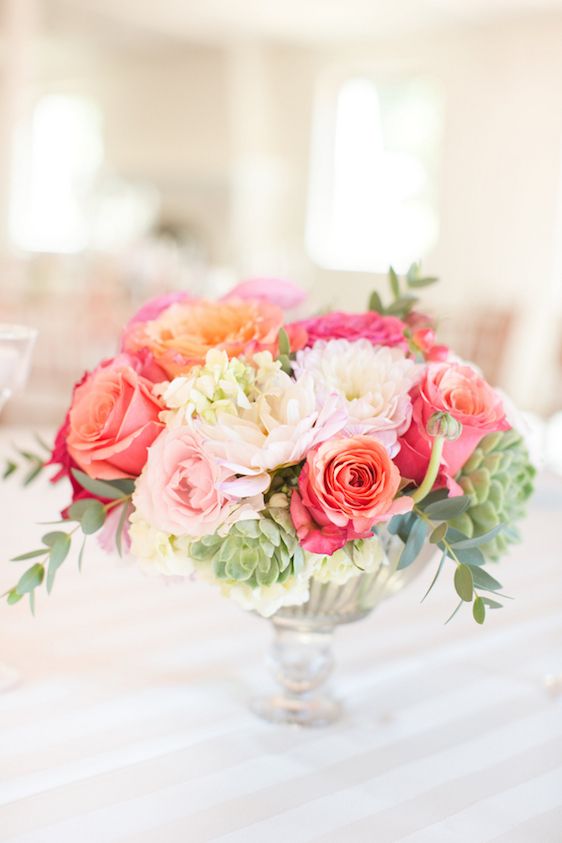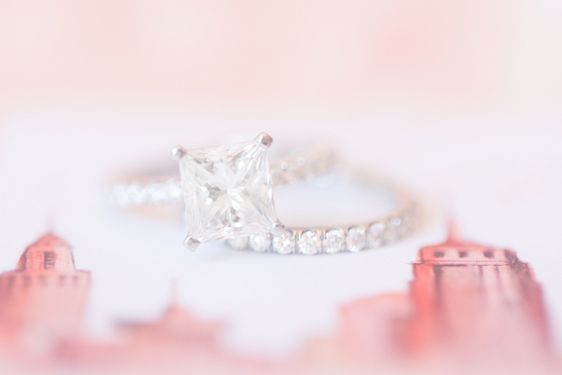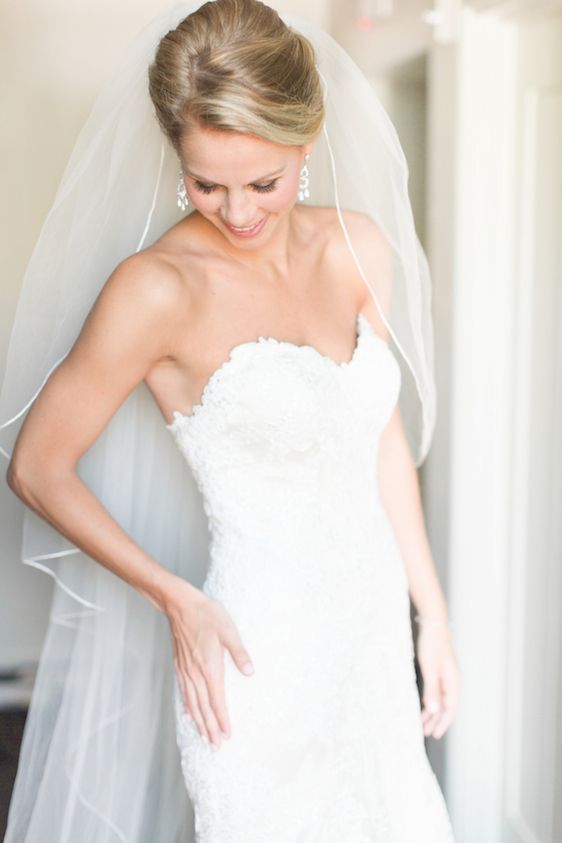 And this time, instead of a soccer uniform, she wore a white dress. And instead of her number on his chest, he had a black bow tie around his neck. Clean and classic.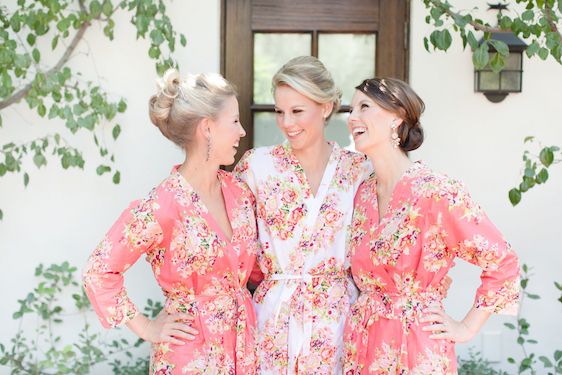 In his hands, a letter. His vows. In hers, the same.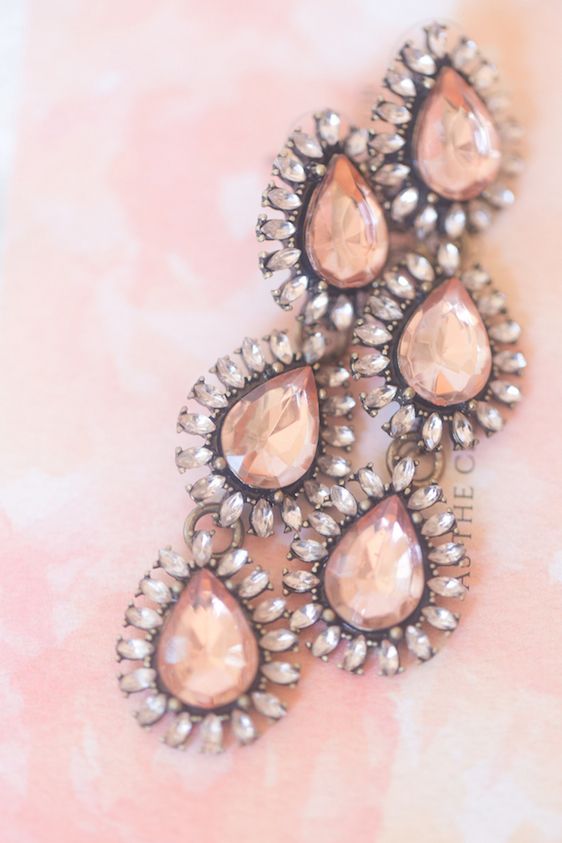 And in a small, secluded courtyard, away from the hustle and bustle of the build-up to "I do," away from timelines and table settings, she emerged from behind the door of the bridal suite, and they saw each other for the first time.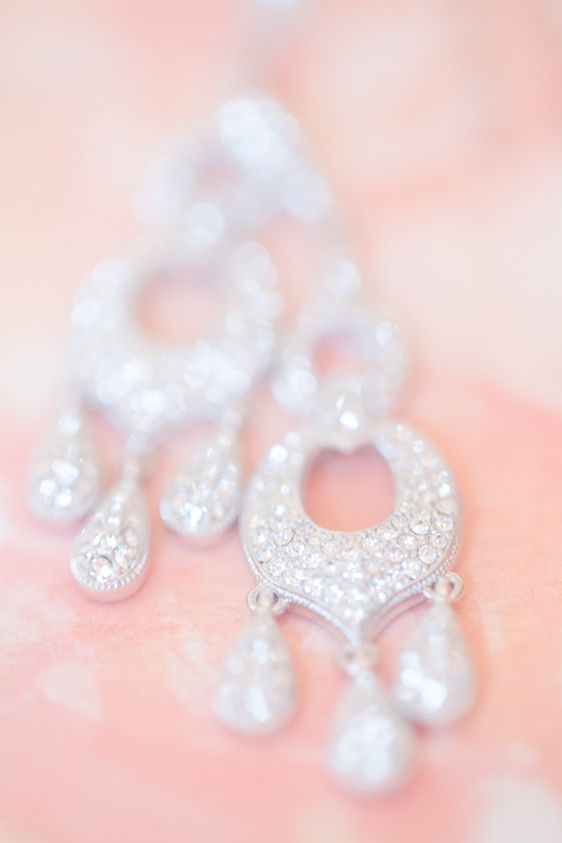 He whispered the words he wrote. She whispered hers. And, oh, if green vines weren't such good secret-keepers and white walls could talk, the stories they'd tell about that instant. About that moment.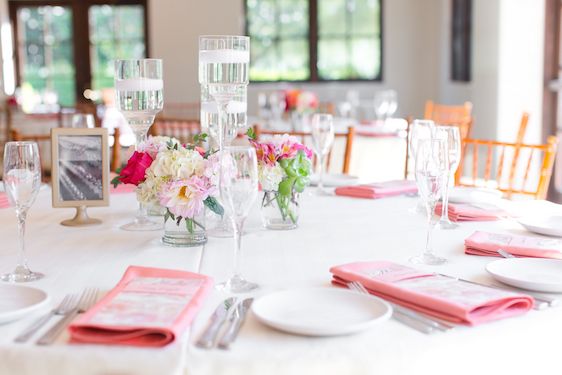 About these two. About the tears that trickled down her cheeks. And his. About the way, he looked at her in that moment and the way she looked at him. About the emotion, love, sincerity, depth, and passion.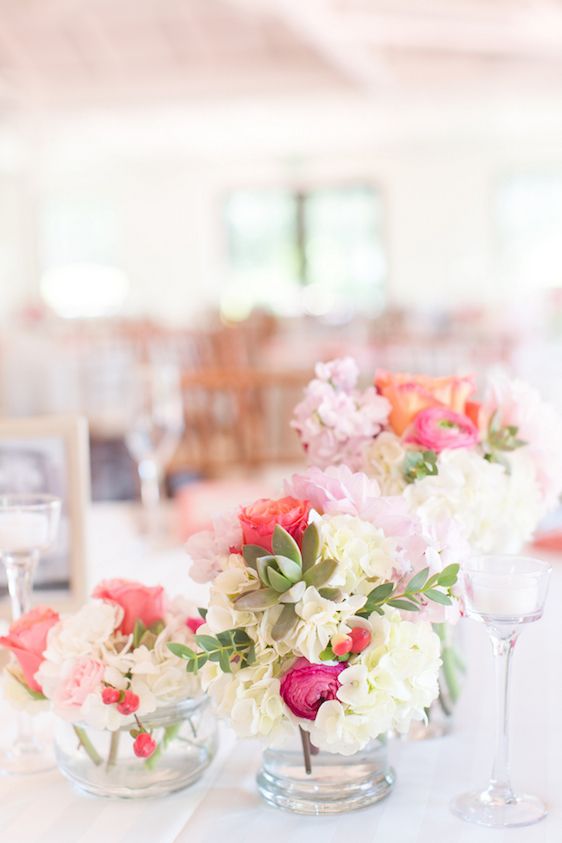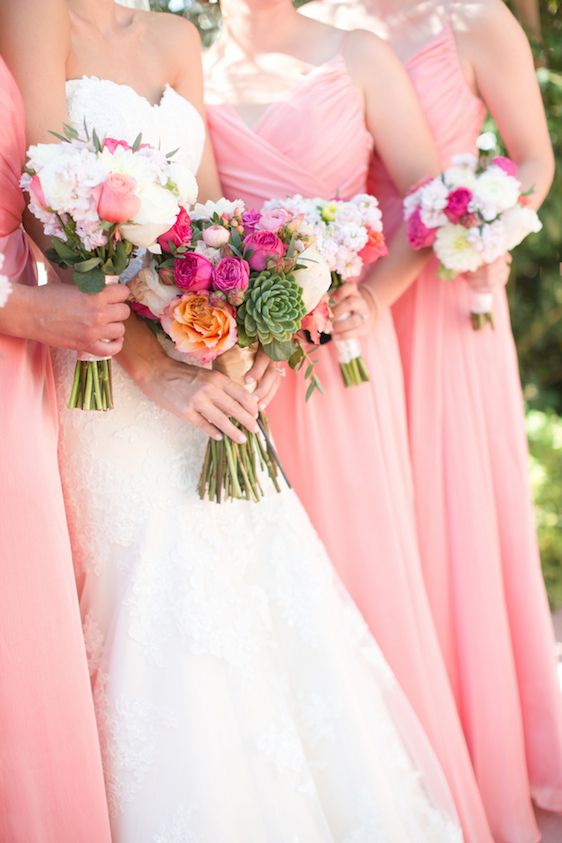 About how time seemed to stop and didn't want to start again. Oh, if the walls could talk and vines didn't keep secrets, what stories (oh, what stories) they'd tell.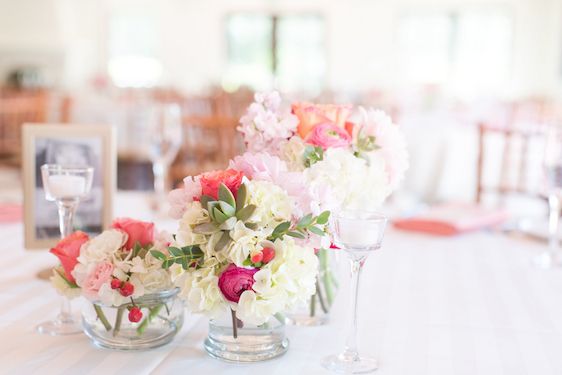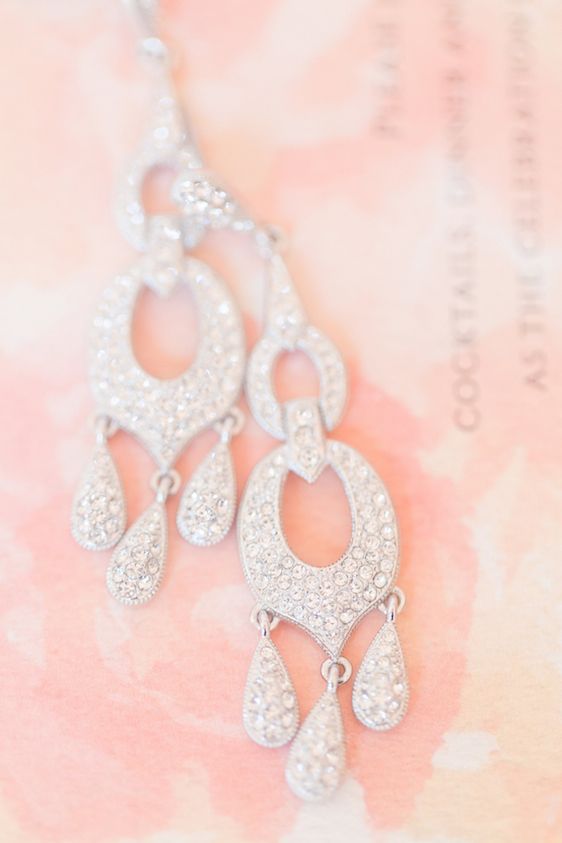 This color is amazing! I just love the vibrant pinks mixed the more subtle blush.
Don't these groomsmen look dapper?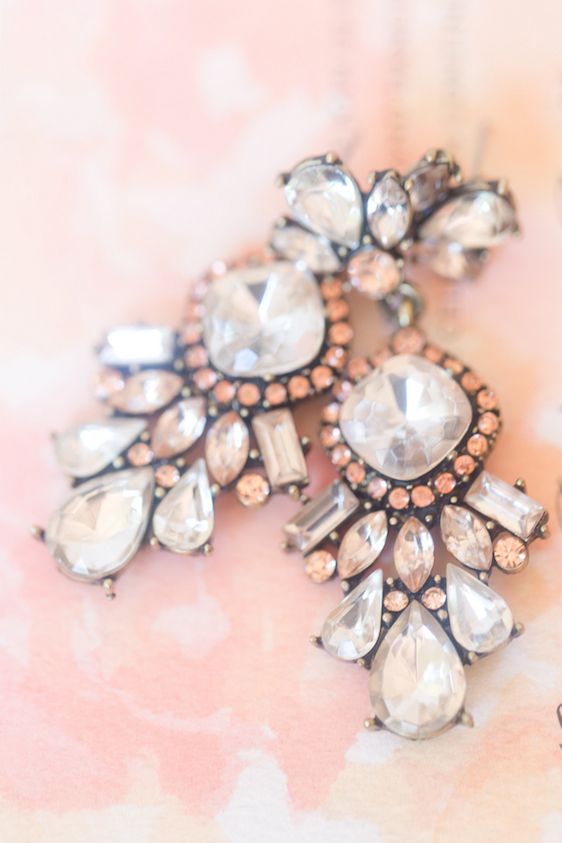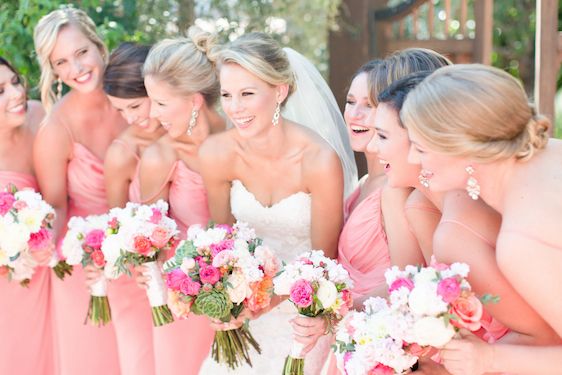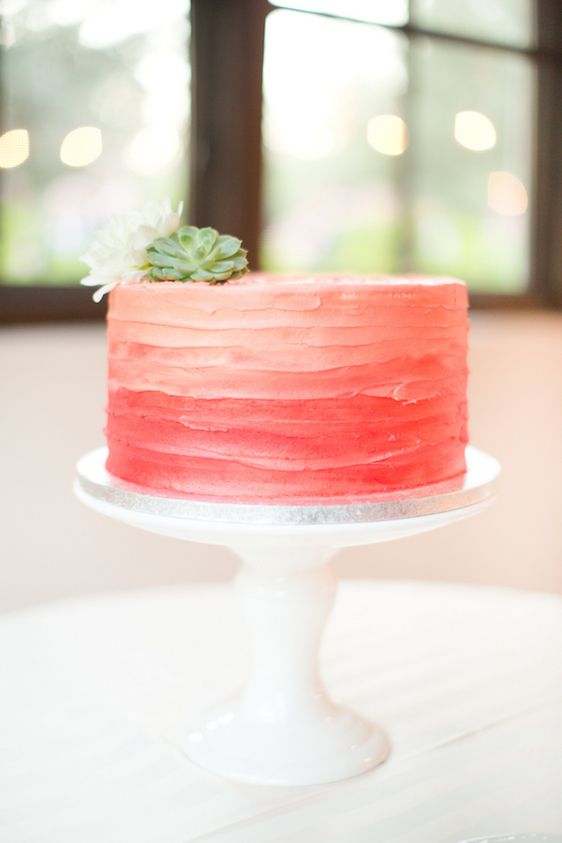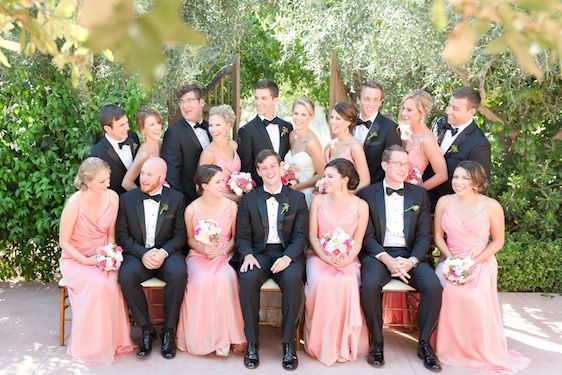 I just love this bride's style. And what's not to love about this sweetheart style neckline?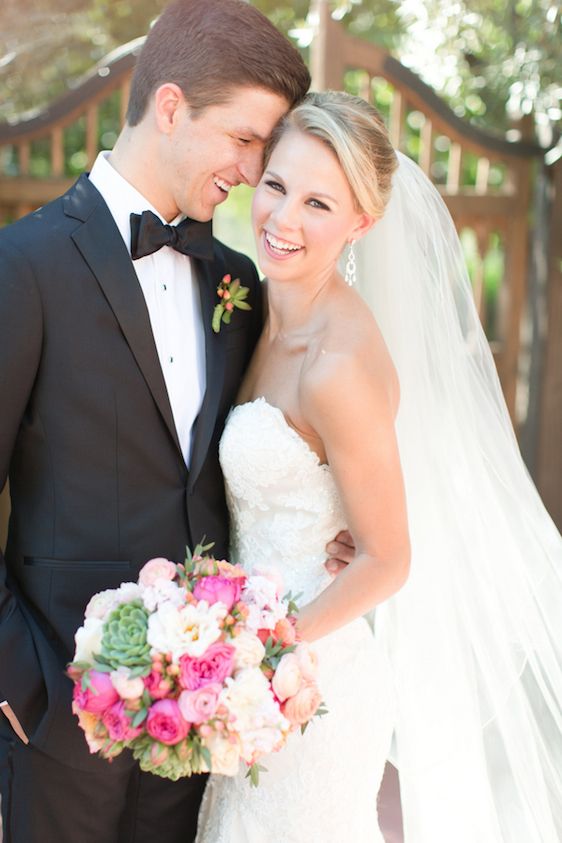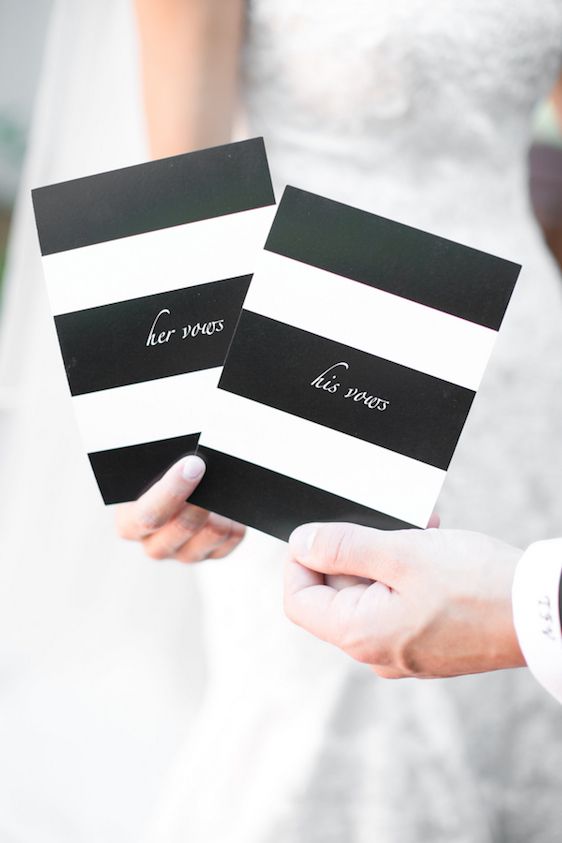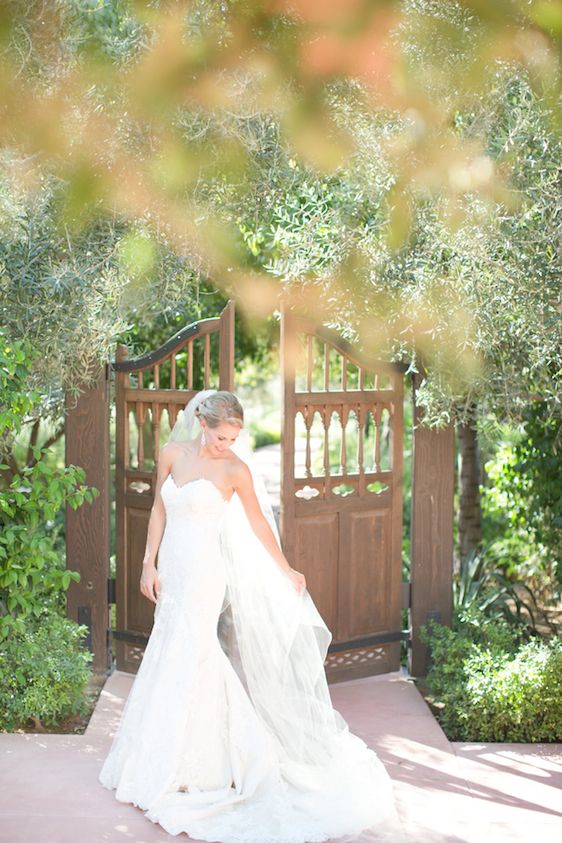 And they lived happily ever after...
Clean, classic, and absolutely timeless, this is the stuff that wedding dreams are made, you guys! I just love this beautiful pink palette, those darling getting-ready-robes, and the guys in bow ties? So super cute, if you ask me!
Lots of love to the newlyweds, and huge hugs and high fives to all of the talented pros who worked so hard to bring this beautiful wedding day to life! You can just feel the love! Now you'll have to excuse me because I have some serious pinning to do. Care to join me?
Photography:

Amy & Jordan Photography

// Event Designer:

stacie shea events

// Floral Designer:

Tansy Floral Design

// Transportation:

AZ Sedans

// Jewelry:

BaubleBar

// Linens + Coverings:

bbj linens

// Shoes:

BCBG

// Cake Designer:

Caketini

// Caterer:

El Chorro Lodge

// Event Venue:

El Chorro Lodge

// Tuxedo + Mens Attire:

Enzo Custom Clothiers

// Dress Designer:

Essense of Australia, Angelique Bridal (NYC)

// Bridesmaid Store:

Here Comes the Bridesmaid

// Hair Stylist:

Mandy Samford at Spark Studio Salon

// Ring Designer:

Michael F & Co.

// Specialty Foods:

Sub Zero Ice Cream

// Groomsman Attire:

The Black Tux

// Cinema and Video:

The Story is Told

// Band: The Walkens //
Share This: