This elopement-inspired sunrise shoot took place on the top of Bishop's Peak, San Luis Obispo at 6 am. And goodness! What's not to love? It's colorful, it's light-filled, and I'm pretty much obsessed with every single detail.
From the photographer, "We wanted to create something bold and rejuvenating, yet also soft and beautiful. We incorporated a touches of purple which you'll see in the bouquets as well as some of the attire. In addition to the purple tones, we added splashes of aqua in both the bouquet trails as well as the groom's bow tie and pocket square."
"The wind decided to drop in on the beautiful shoot and add a very raw, unique sort of movement to a lot of the photos: blowing the dresses and bouquets in all sorts of directions!"
"In addition, we also incorporated a bold turquoise color which popped nicely in contrast to the eucalyptus, the
For Love And Lemon
bridesmaid dresses, and the lush hills in the background."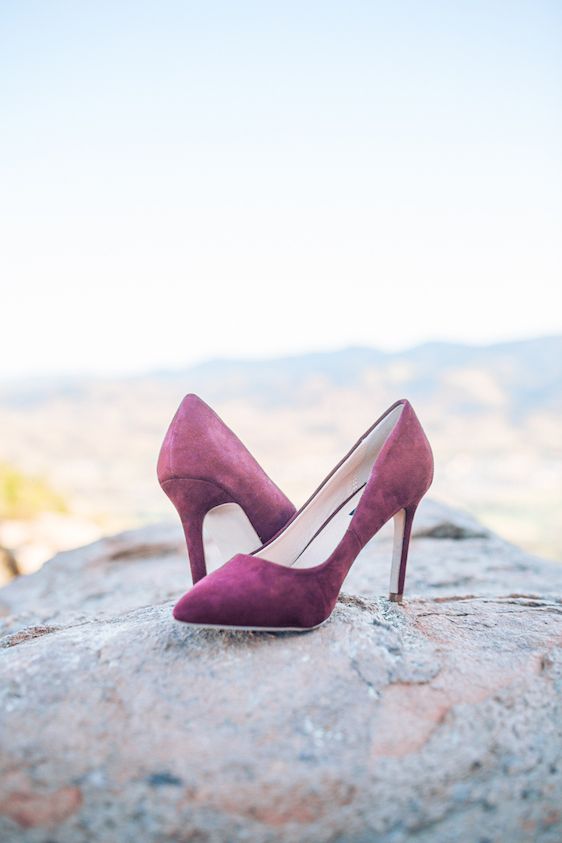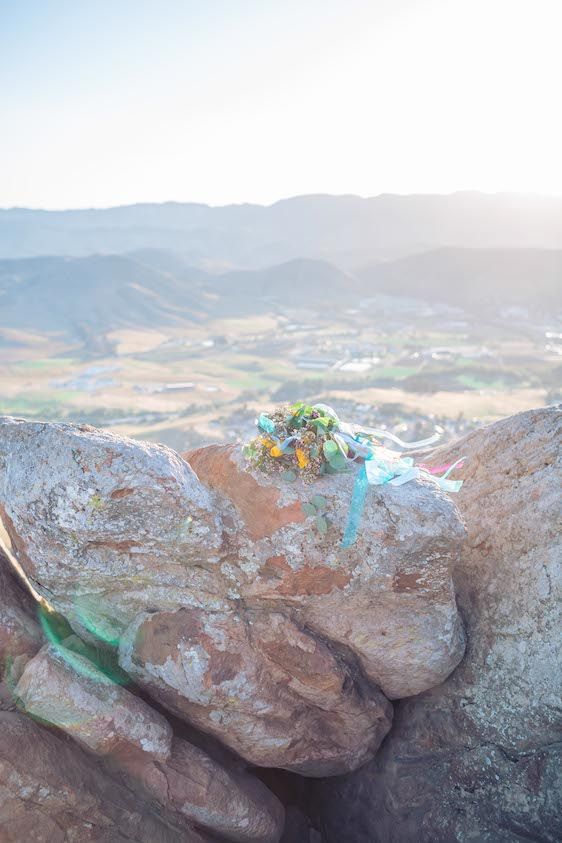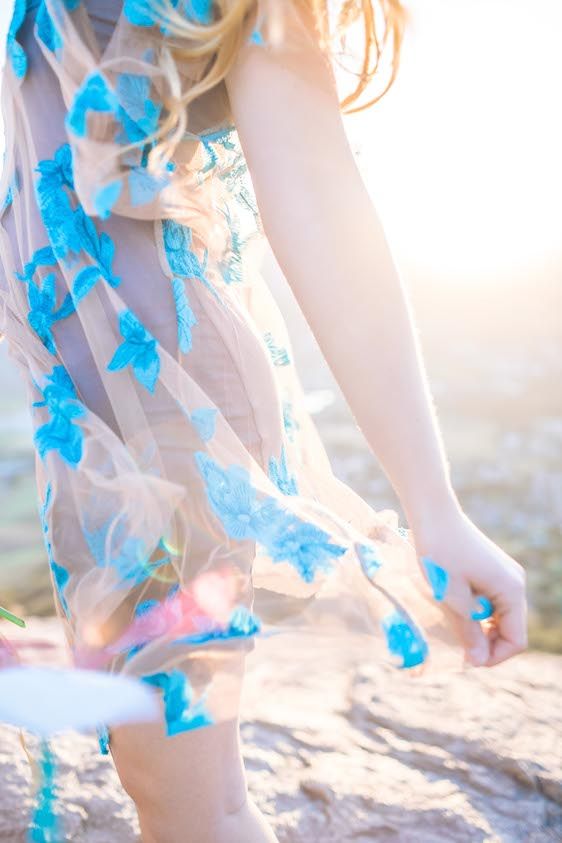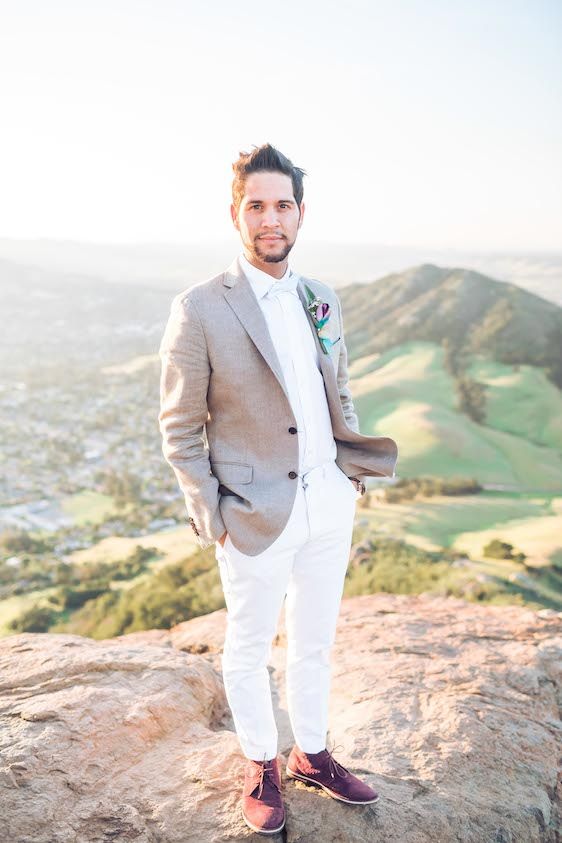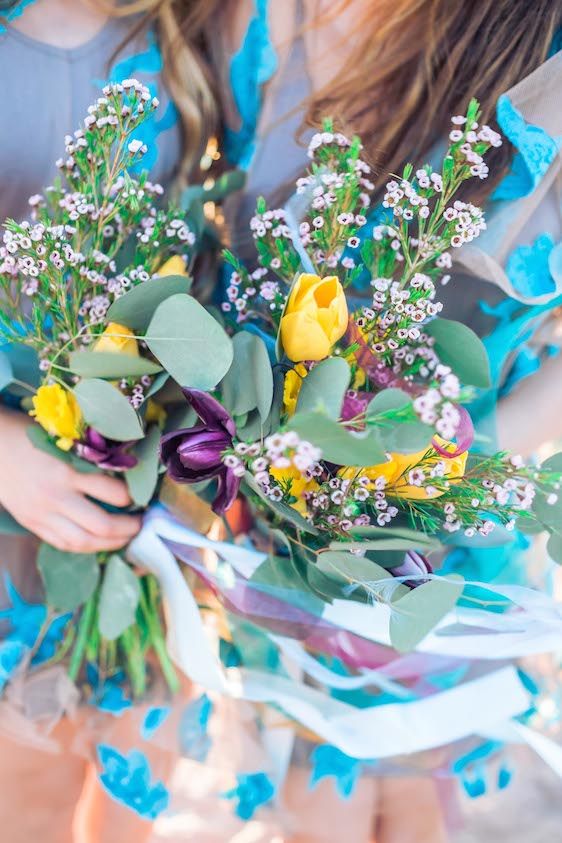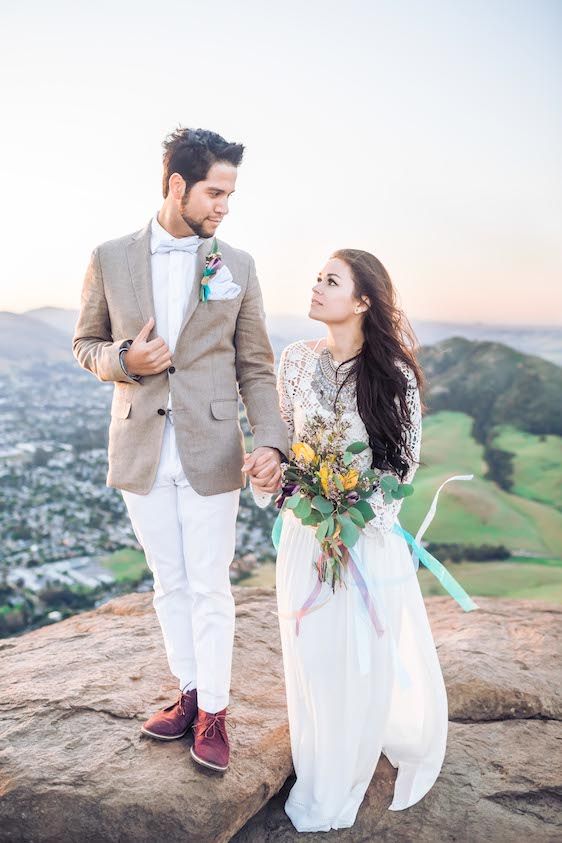 "In awe at the top of this rolling hill that bright Friday morning, we witnessed God's creation light up as the sun beamed over the ridge. We soaked in all the vibrant colors, and we captured some really lovely inspiration for the couple that adores Springtime, spontaneity, and adventure."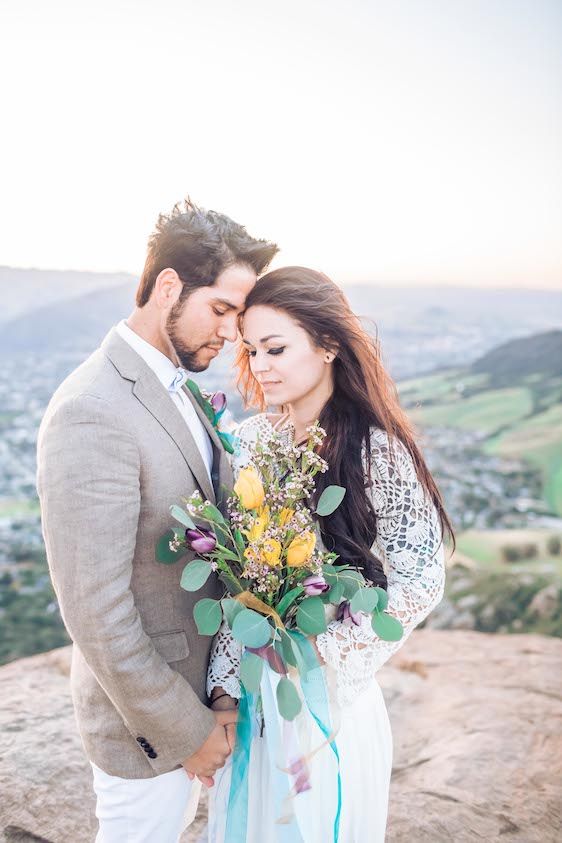 "A tad bit of gold ribbon was added, to complete the look with the yellow tulips, daffodils, and golden light from the rising sun. As the sun came over the ridge, it beamed beautiful colors across the sky and across the models! They were all troopers - carrying up the props in the dark and then freezing in the brisk air while allowing me to play with the wind!
Witnessing that sun peak over the horizon to start another day was most definitely worth it. It made us all realize how blessed we are, how wonderful we have it to be able to create for a living, and how big this world really is. I couldn't have done it without their determination, laughs, and positivity to start off that beautiful morning."


Um. YES! Yes, to all of it. The florals! That dress! That view! This video. Ahhh. I'm in love. And now, I'm off to pin all of the pretty. Care to join me?
Share This: