—
I thought it might be fun to start sharing the things that I'm currently crushing on. For instance, things that might fall outside the realm of weddings, and parties! Because it never seems to fail, you guys!
So
Every few months, I start sort of obsessing over something new. Last month it was polka dots on everything, and this month? Well, this month it's
flamingos
! I know, I'm a total dork. But is anyone else with me on this? Or am I the only one?
Flamingos are just so fun. And especially fun for Summer! Flamingo print
bathing suits
! Flamingos on your
beach totes
! Flamingo
flip flops
? Need I say more? See my flamingos faves below!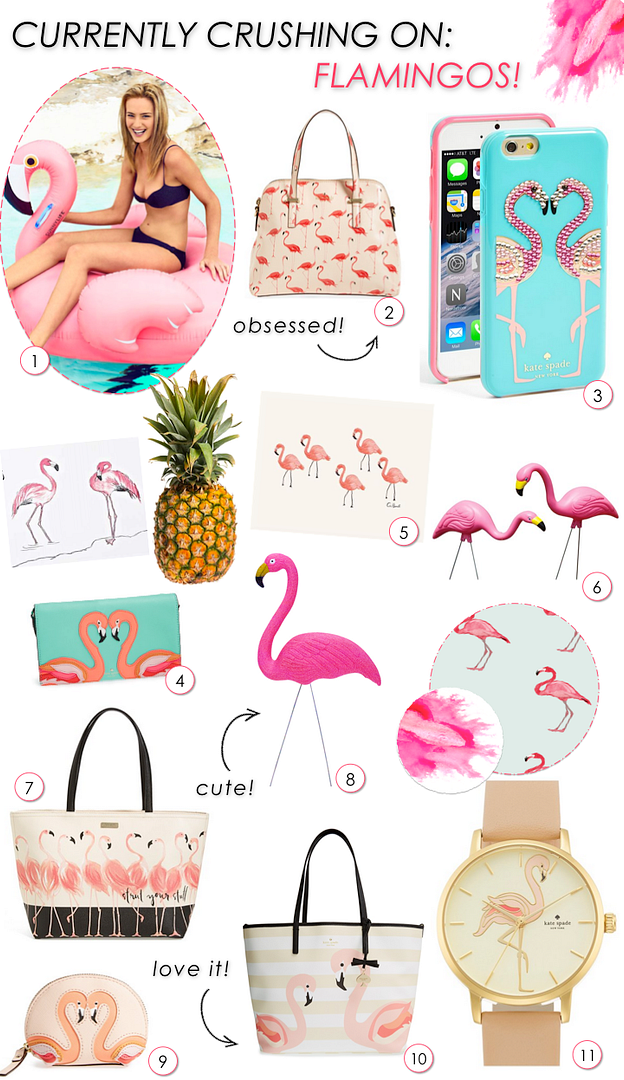 Share This: