Today's backyard wedding is filled with all the good stuff! Family, friends, lots of love, and all kinds of sweetness. And lucky for us,
From the bride, "For the first time in my life, I was blessed with the opportunity to have every one of my immediate family members all in one place, and knowing that they were all there out of their love for me was more than I could ask for! I have a huge family so getting us all gathered at one time was truly a miracle!"
"The decor was a mix of things we found around the property and items my mother and her friend had around their houses. We were on a very small budget (under $5,000) for the entire wedding, and early on Chris and I knew we wanted a large part of that to be on our fantastic wedding photos. So everything was mostly either borrowed or gifted."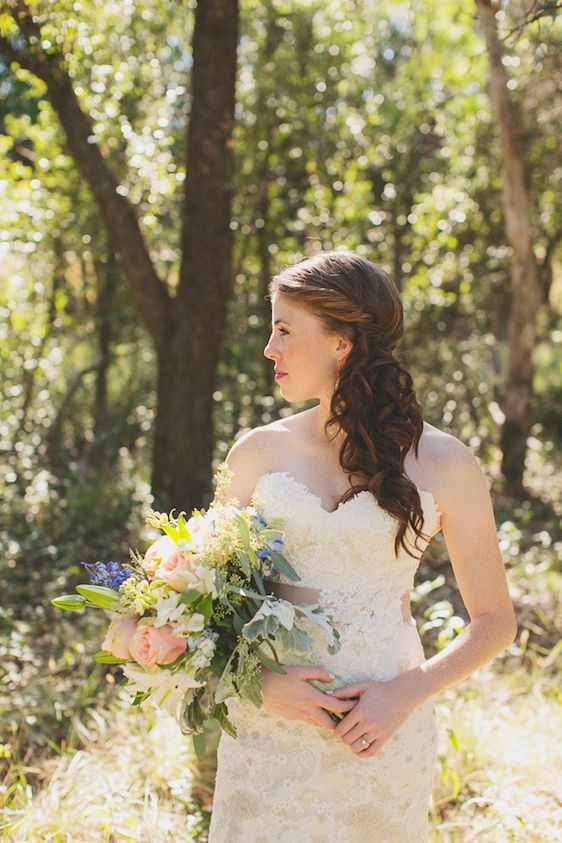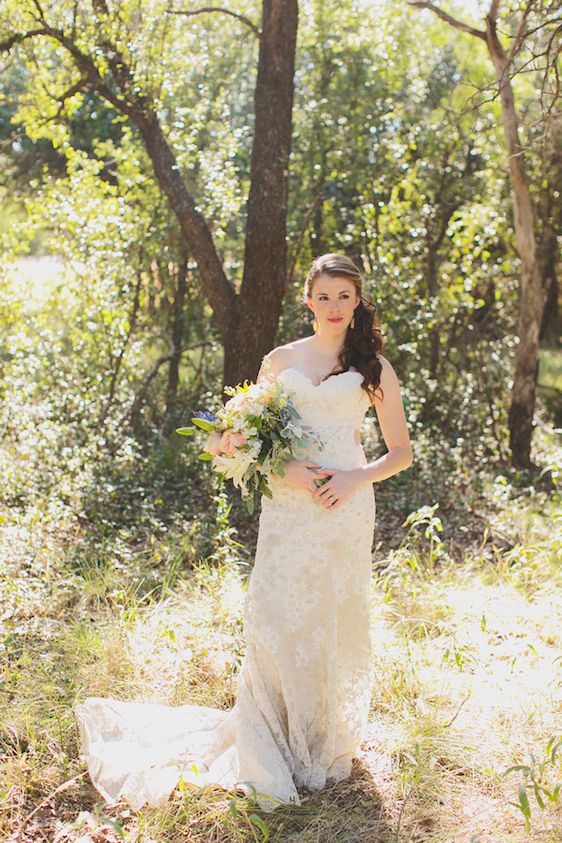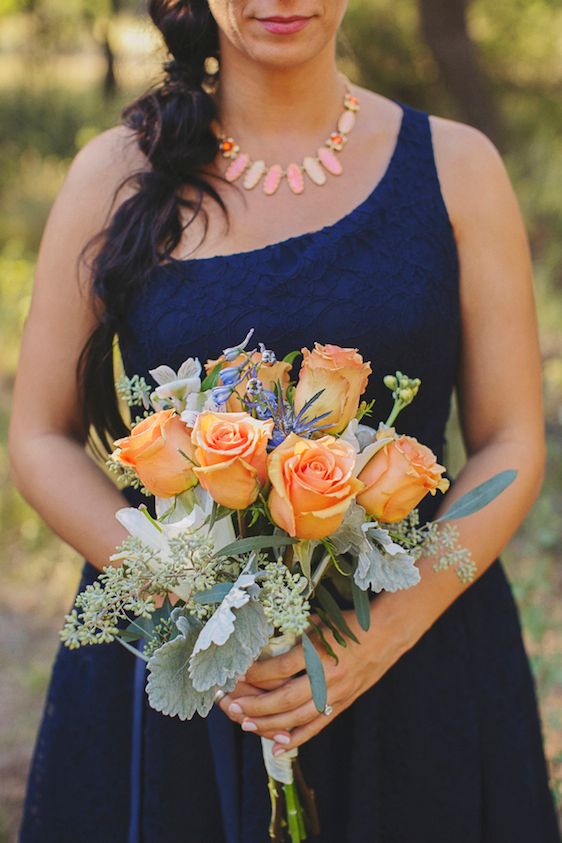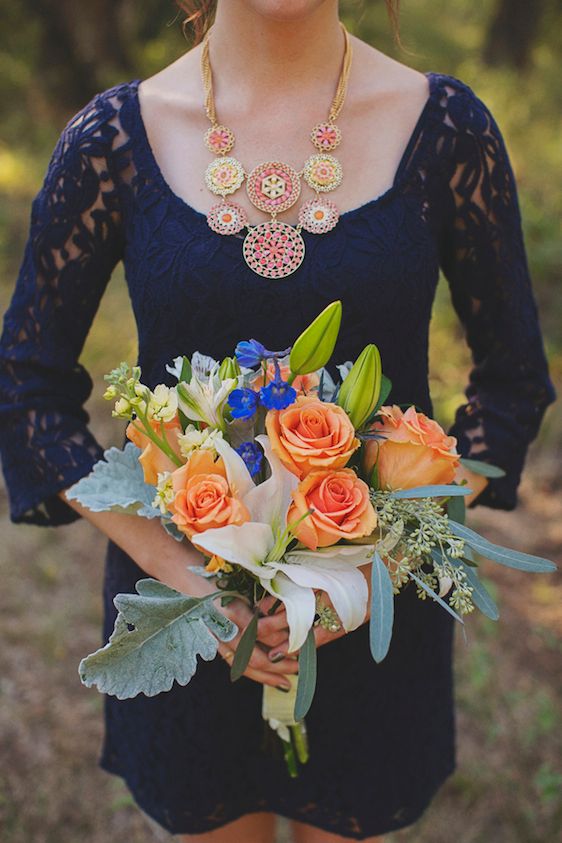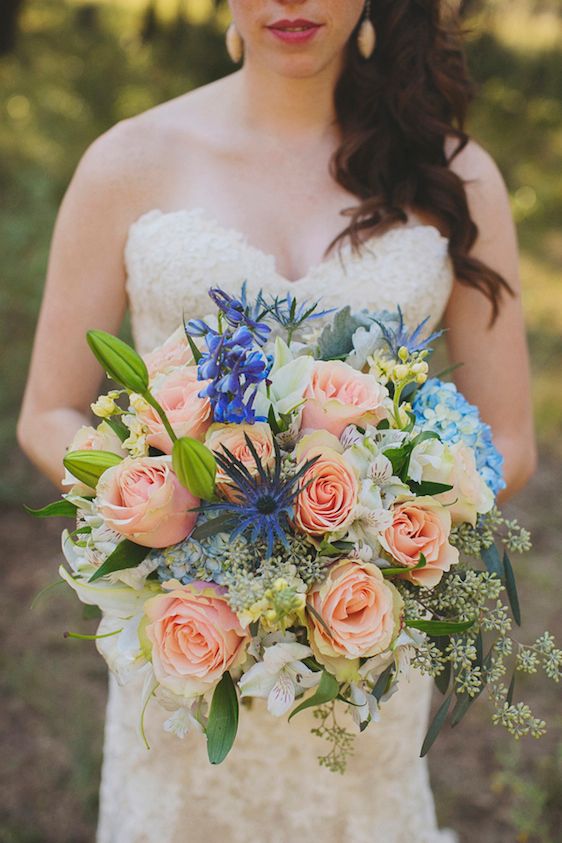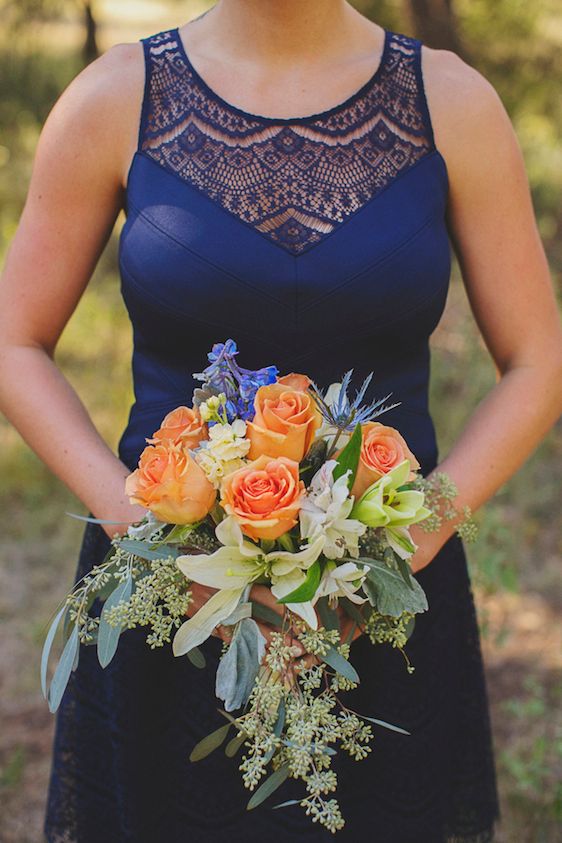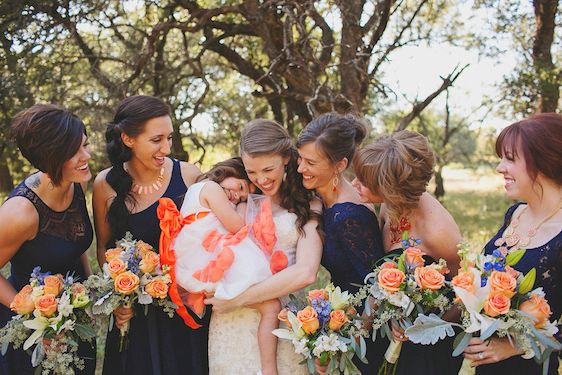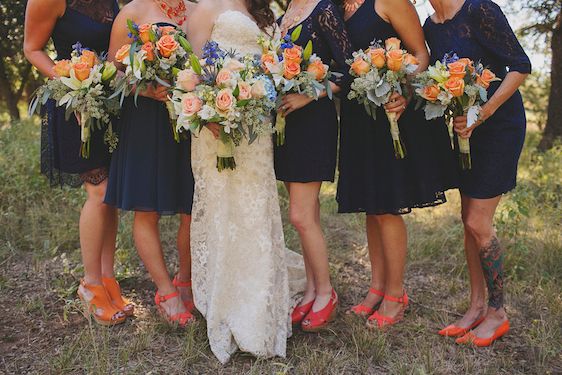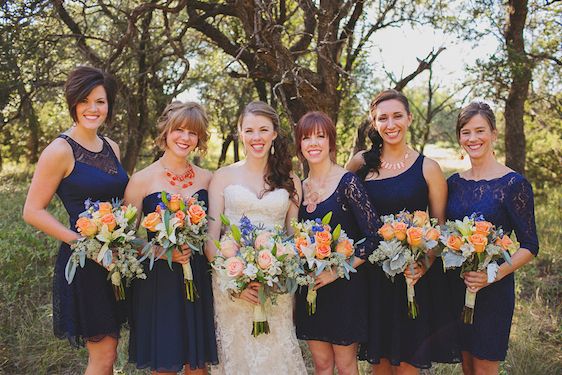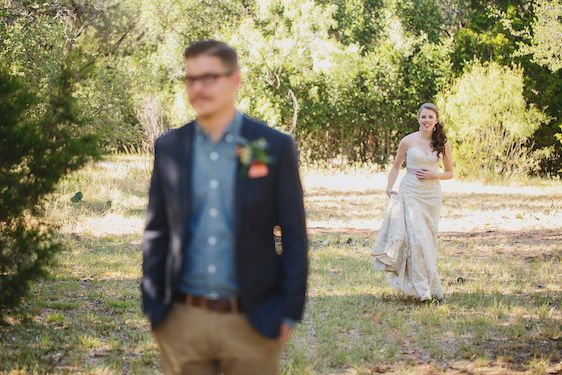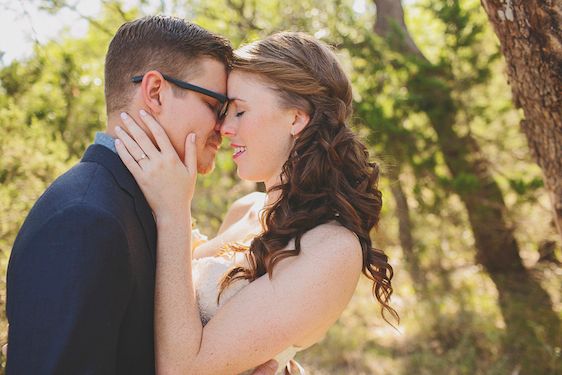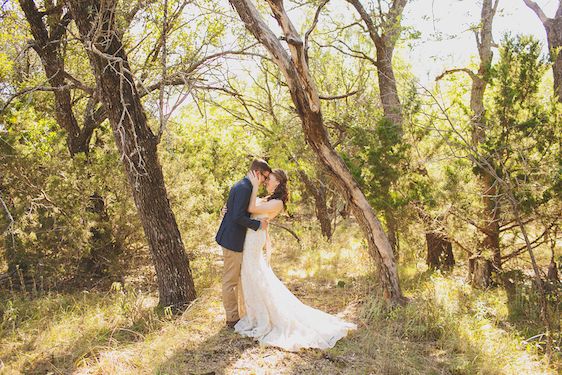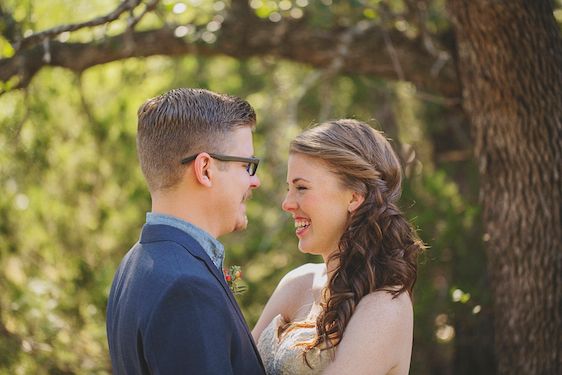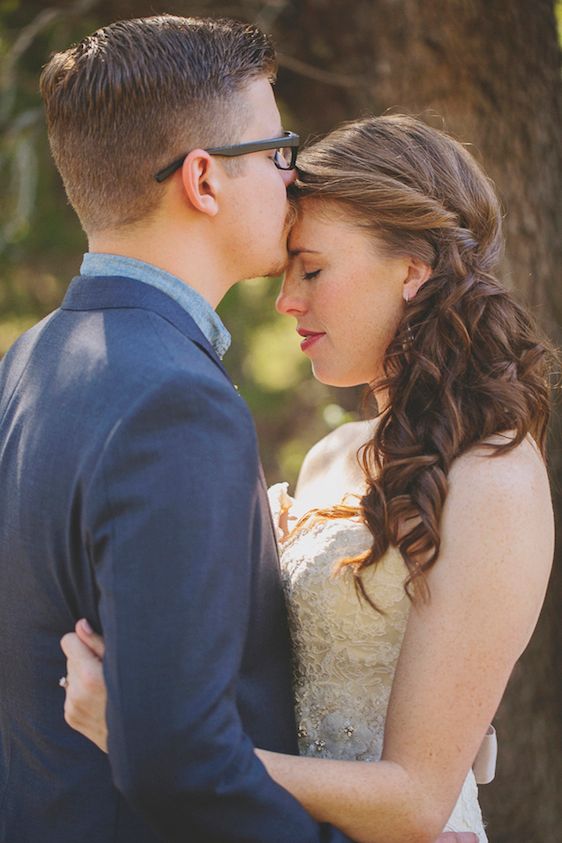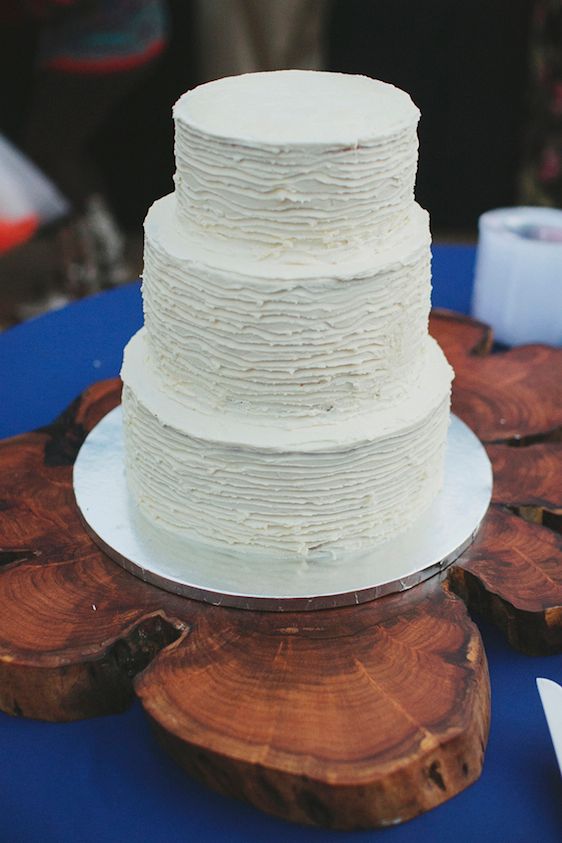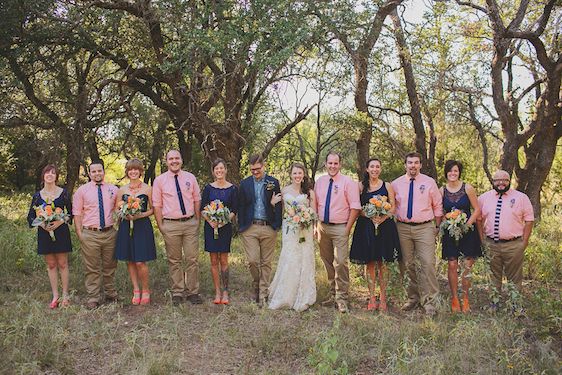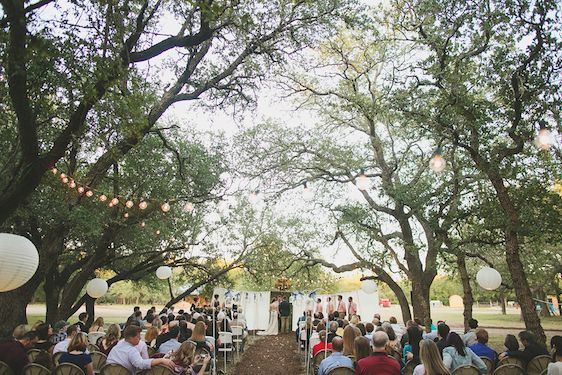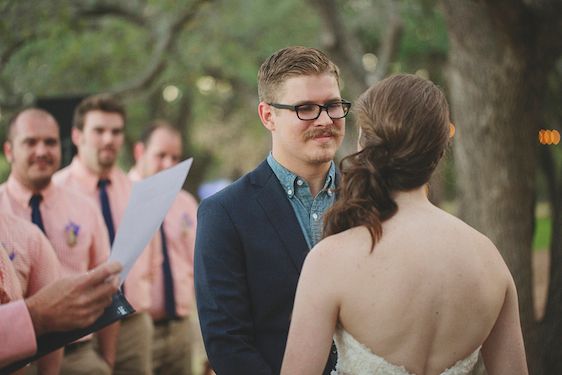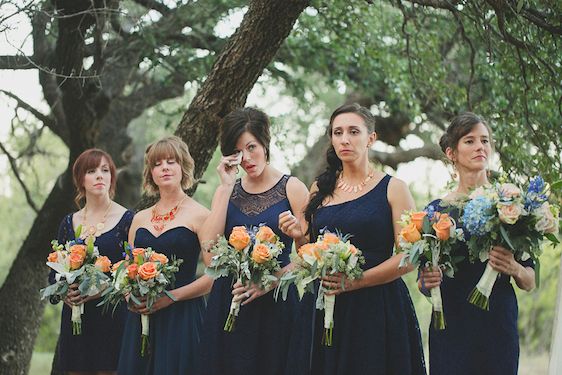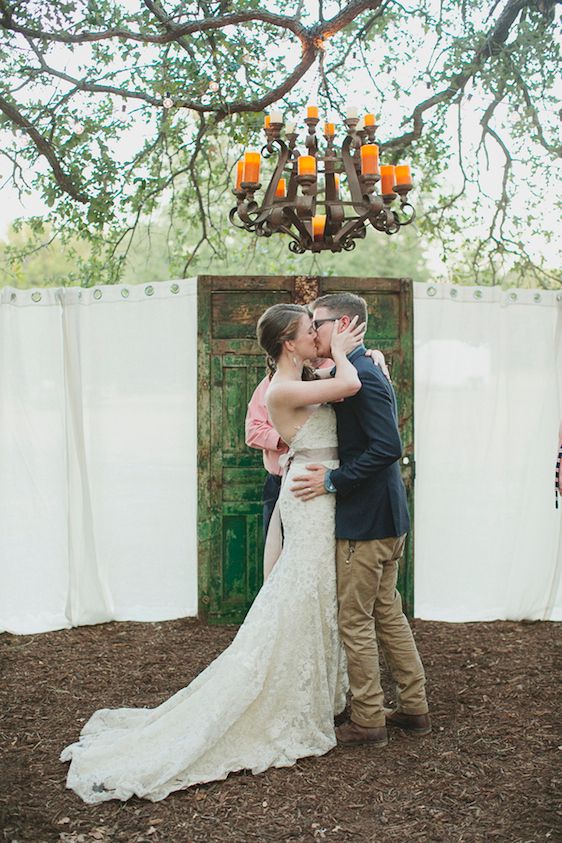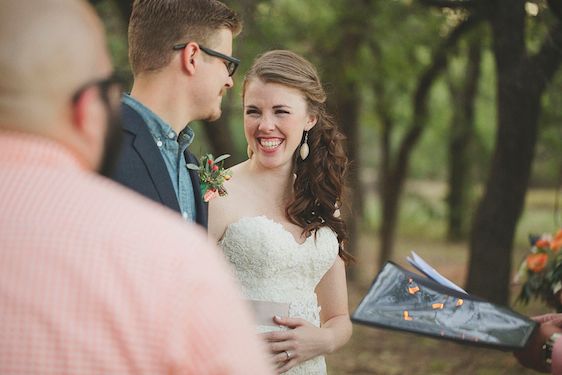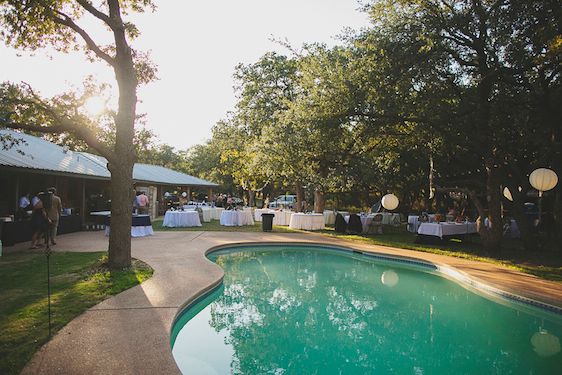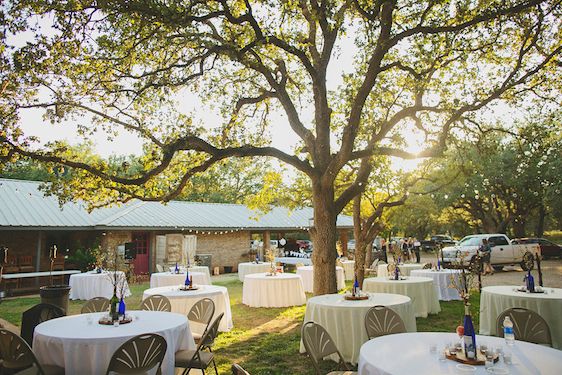 "The bridesmaid dresses were a crazy masterpiece! I didn't want the stress of picking a dress everyone would like, and I hated how every wedding I had been in resulted in dresses that would only be worn that one day. So I couldn't really tell you where all the girls got there dresses from, I basically told them the plan is Navy and Lace with some sort of orange shoe and don't go longer than the knee. I think it turned out rather spectacular!"
"The incredible food was all made from scratch! Chris and I have been extremely blessed to have such a wonderful group of extremely talented friends! We were treated to homemade and hand crafted sausages and bratwursts for our upscale backyard cookout!"
Oh my goodness! How sweet is this wedding? And can you believe that they pulled this together for under $5,000! So many of the details from this couple's day were made possible with the help of their loving friends and family. And goodness! You can just feel the love!
Photographer:

Photo by Betsy

// Dress Store:

J. Crew

// Floral Designer:

Lucile's Flowers

// Dress Store: Provi Place // Cake Designer:

Sweets Dujour

// Culinary:Vagabond Pizza //
Share This: