Elegant, romantic, and oh-so pretty, this gorgeous fête crafted by
From the the design team, "My grandparents grew up in a small town in northwest Pennsylvania and were married there in the early 1940's once my granddad returned from WWII. And while no one in my immediate family ever lived in that small town, a farmhouse up there still remains in our family, and we vacationed there for two weeks every year growing up."
"I remember spending my days wandering around looking at all the artifacts around the house, asking my dad where they came from, being amazed by the intricacy and the age. I remember the beauty and simplicity of these trips and what I envision life was like when the house was inhabited. I wanted this shoot to reflect what I imagine my grandparents wedding to have looked like through the lens of my childlike wonder for the location and era."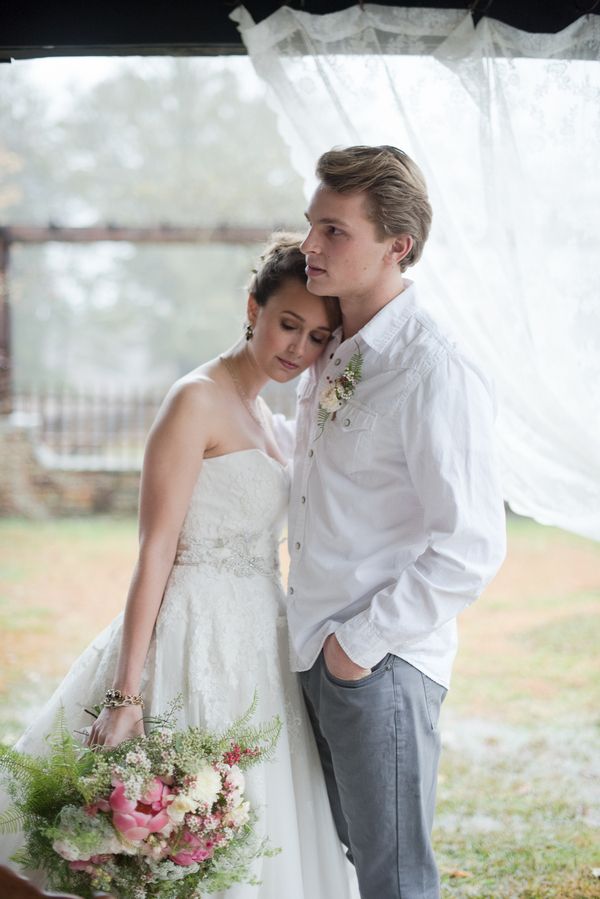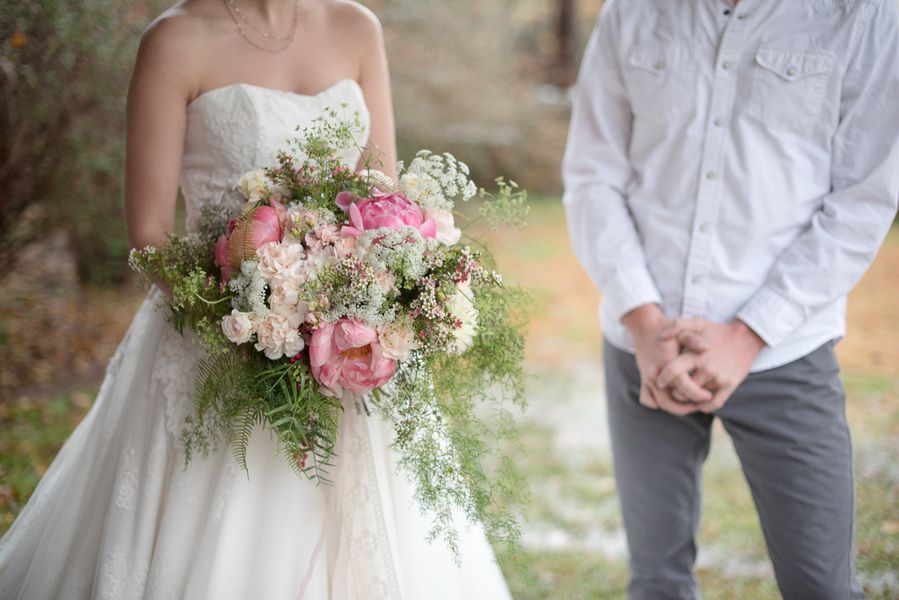 More from the design team, "Not far from downtown Atlanta is a pocket of land, known as Serenbe, set aside for farming and environmental living. The Inn at Serenbe, where the shoot took place, is a gorgeous hotel and event space within Serenbe, offering plenty of open space, lots of animals, and gorgeous barns."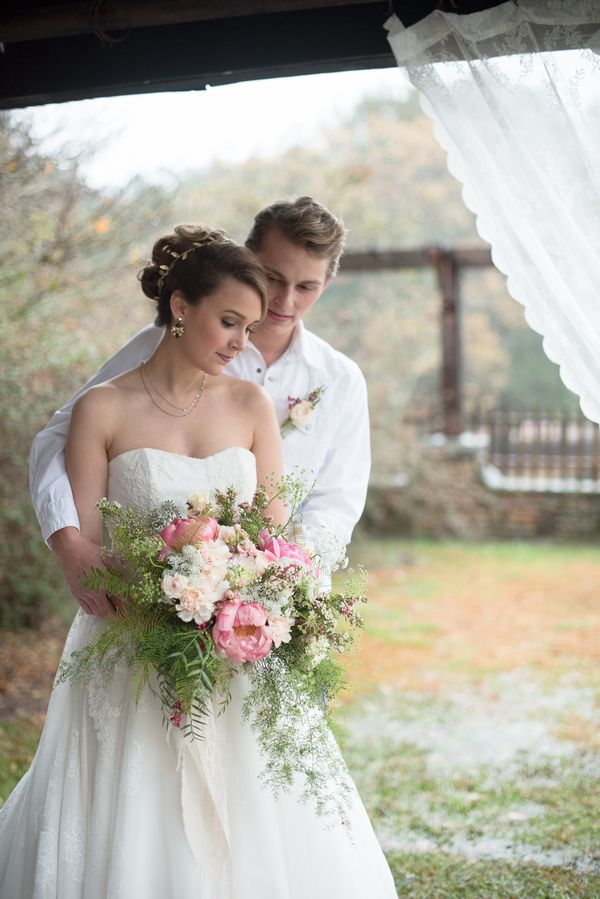 "When the day of the shoot arrived, the weather was grim. We faced every bride's biggest fear - rain (thunderstorms and tornado watches to be specific). So while it forced a slight venue change (the pool cabana instead of an open field), it also made way for sweet, moody shots. Fortunately for us, even the pool cabana was photogenic (and mostly dry!)."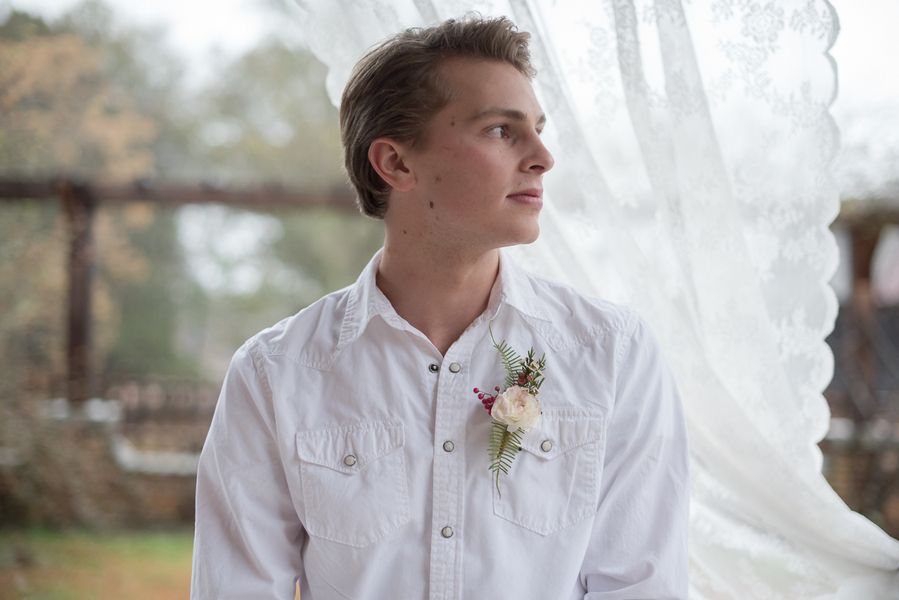 A warm palette of pinks was used that ranged from blush to berry. And you will see this palette incorporated through the beautiful silk ribbons, hand-made tissue paper decor, and that gorgeous handcrafted ribbon chandelier. Gold and green accents kept the palette warm for autumn, while alluding to the wheat and grass of the open Pennsylvania fields.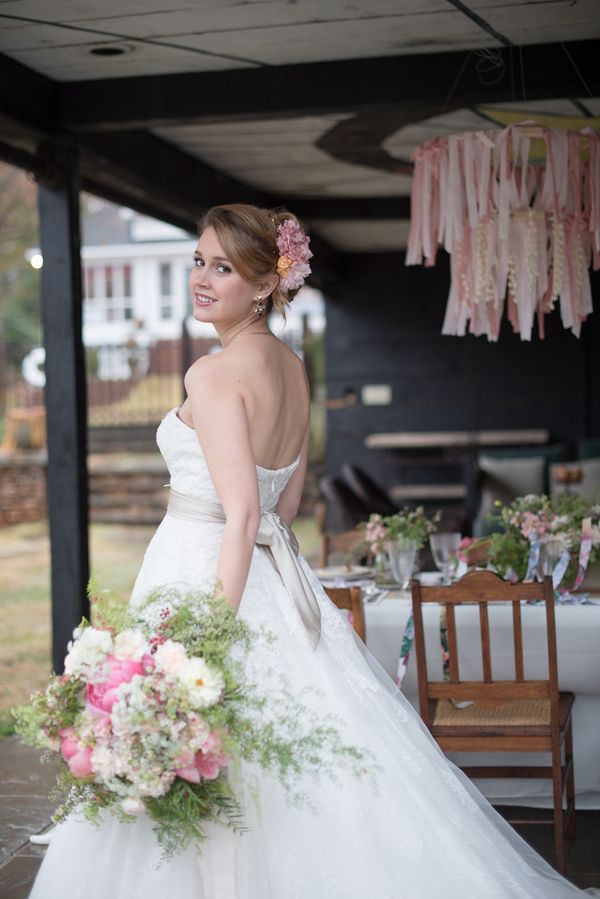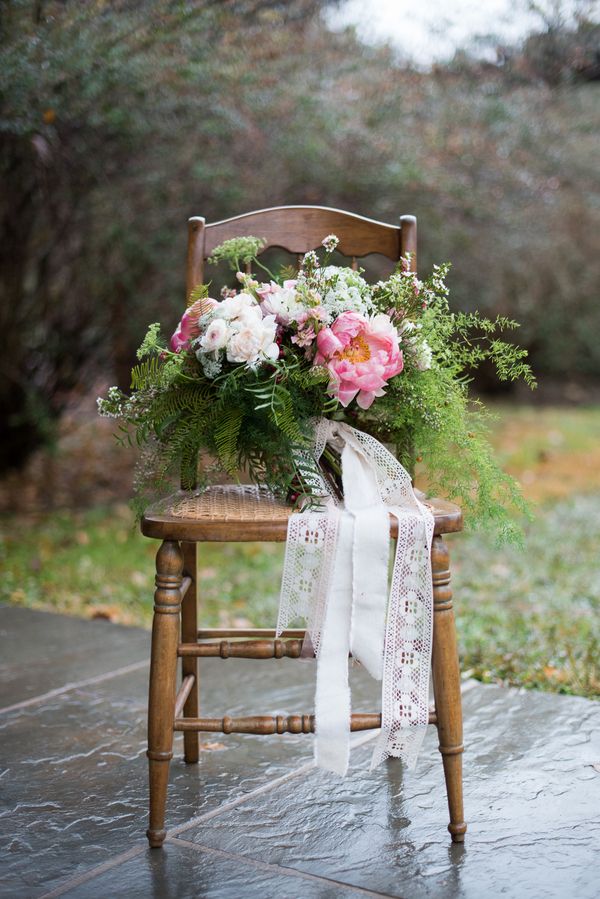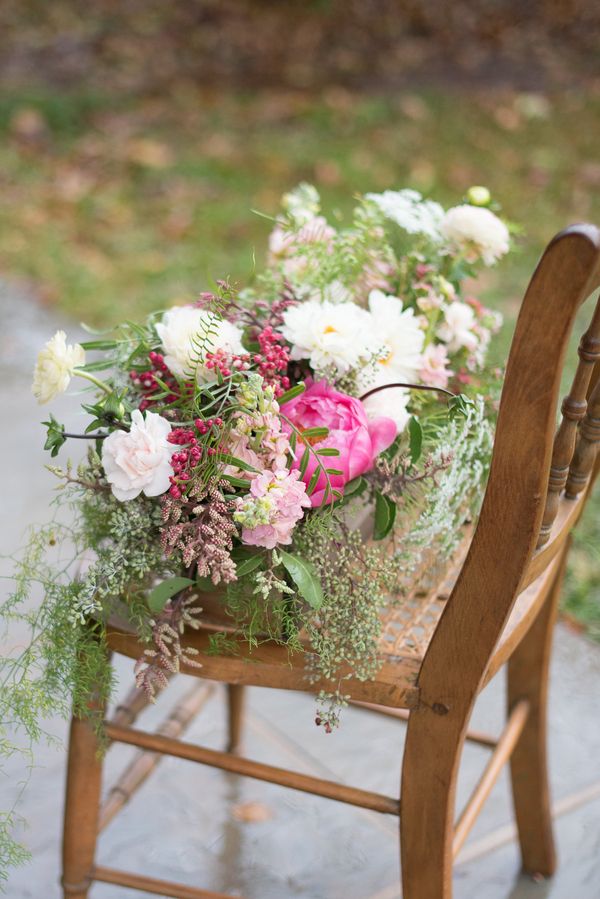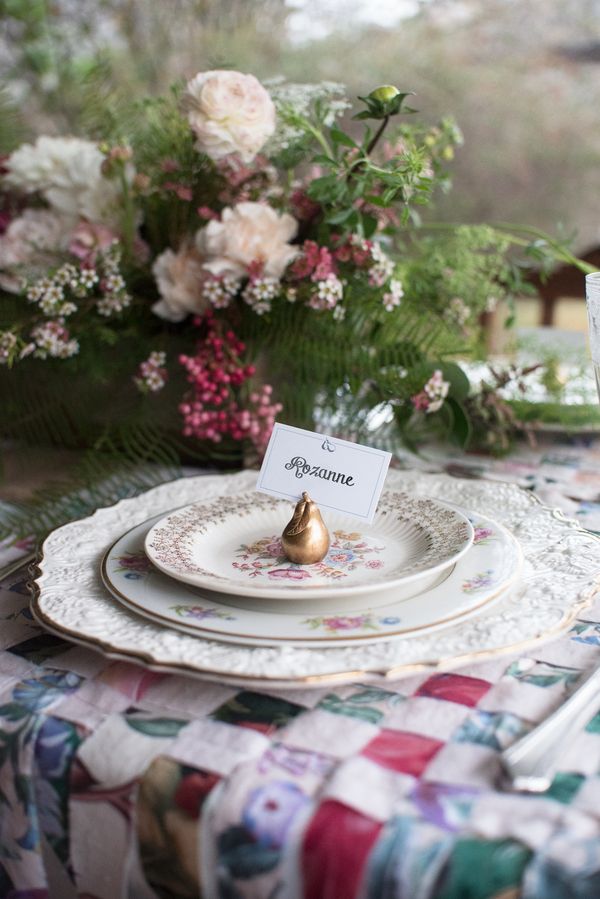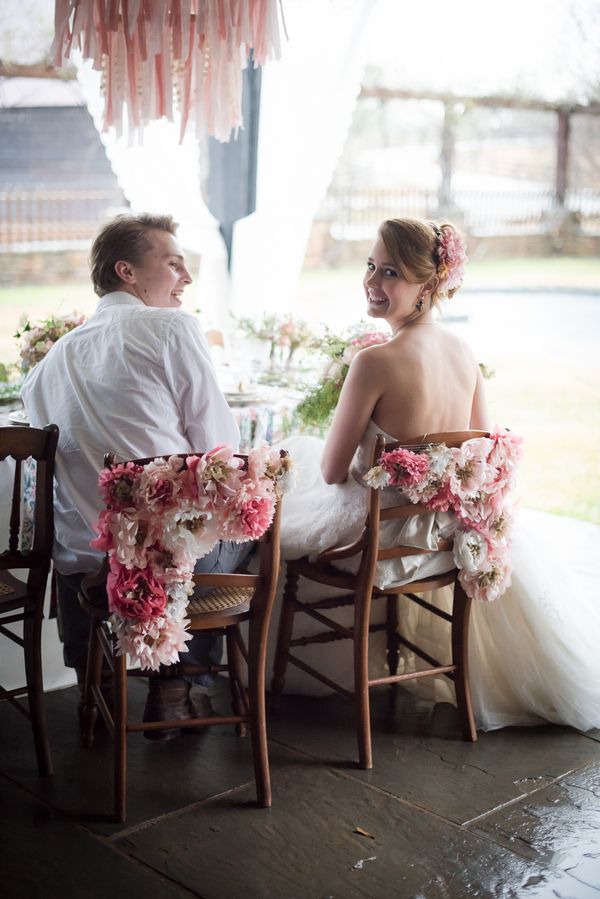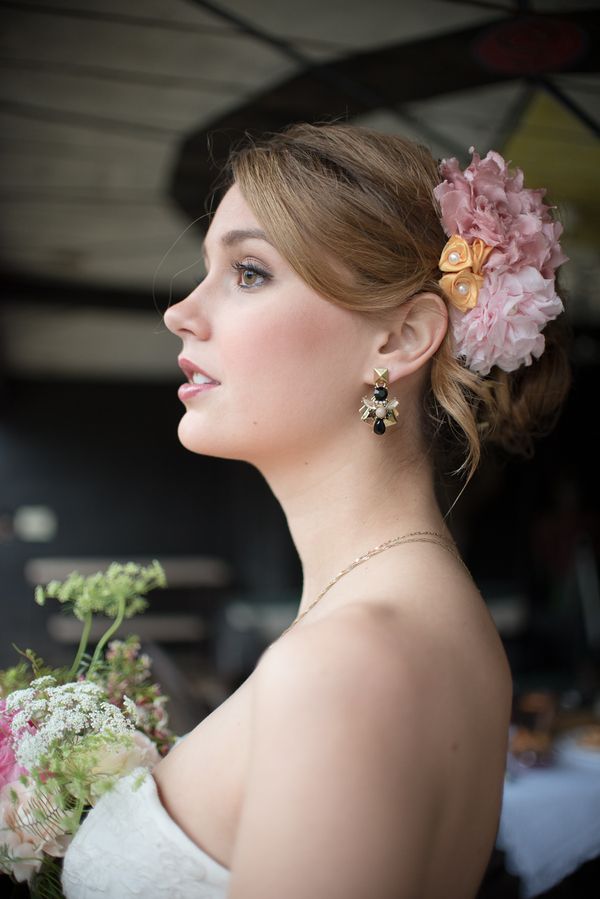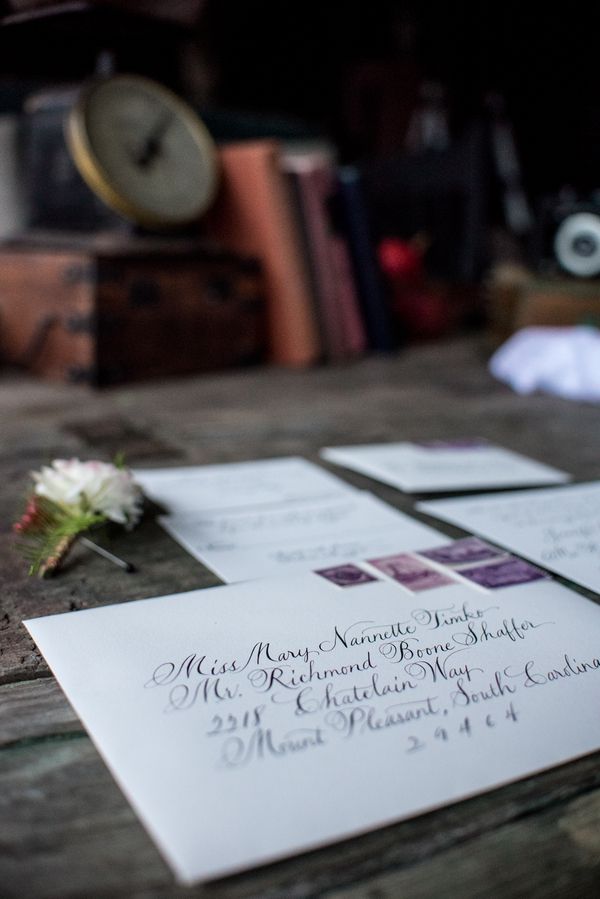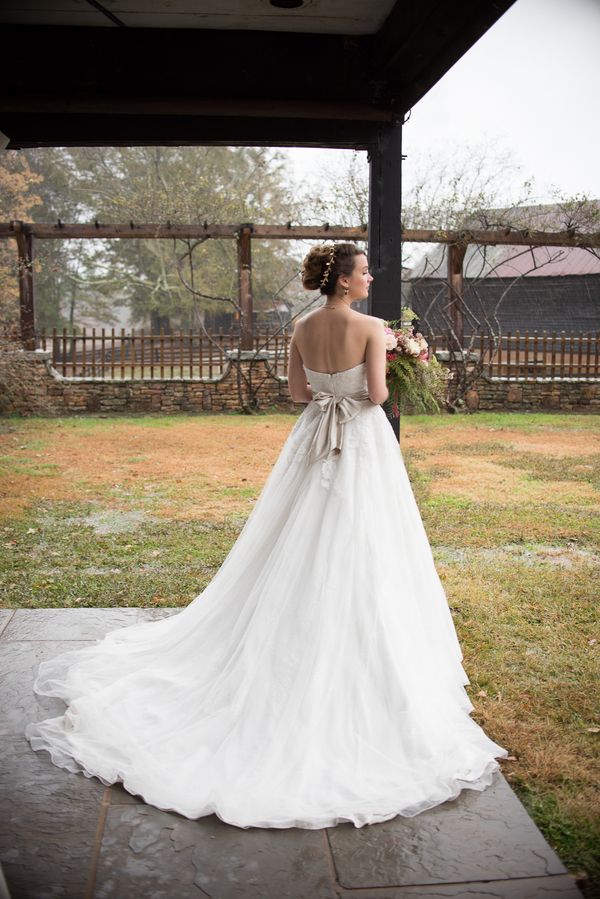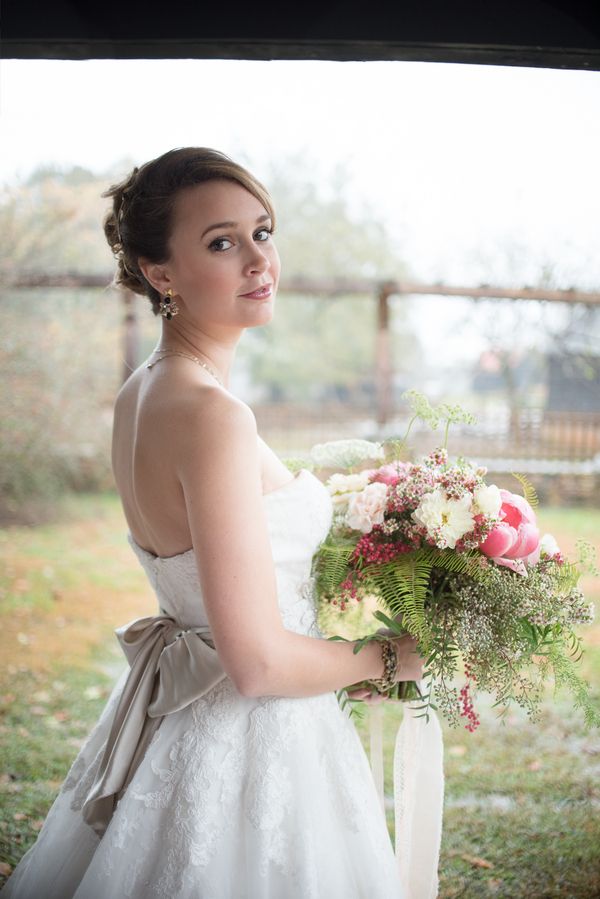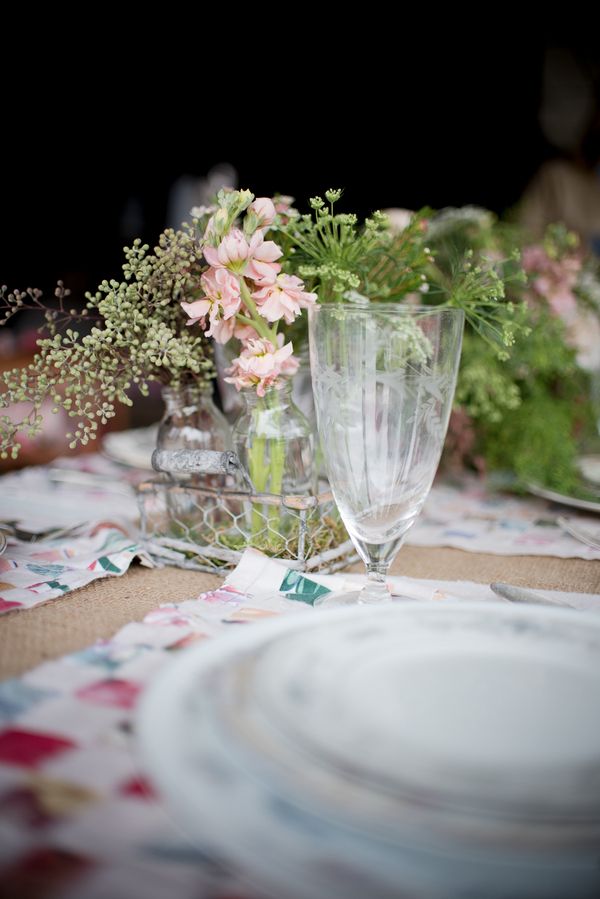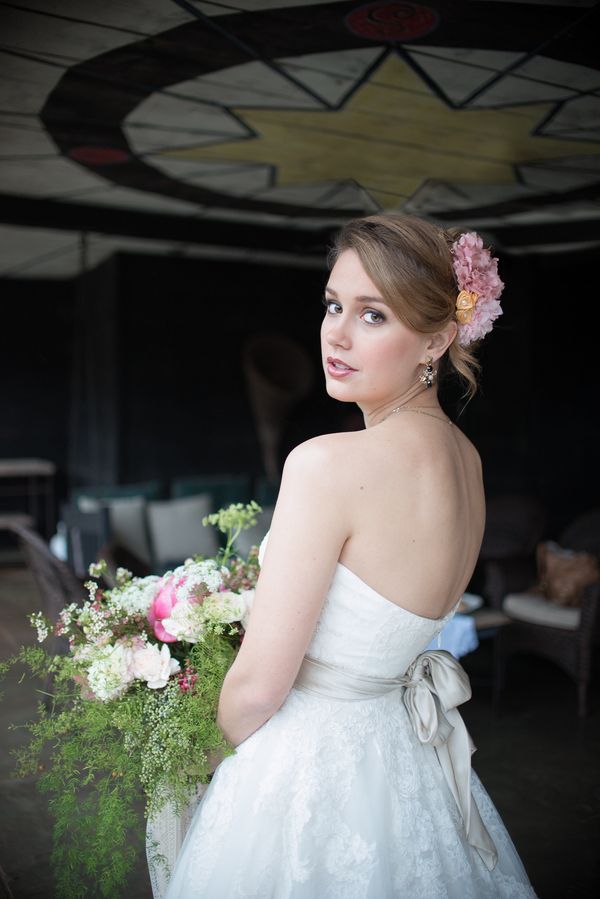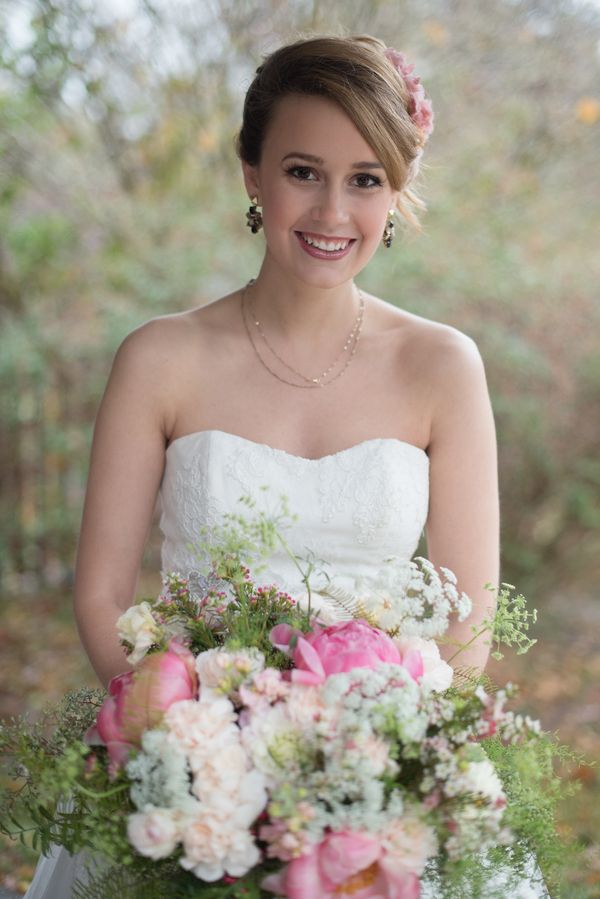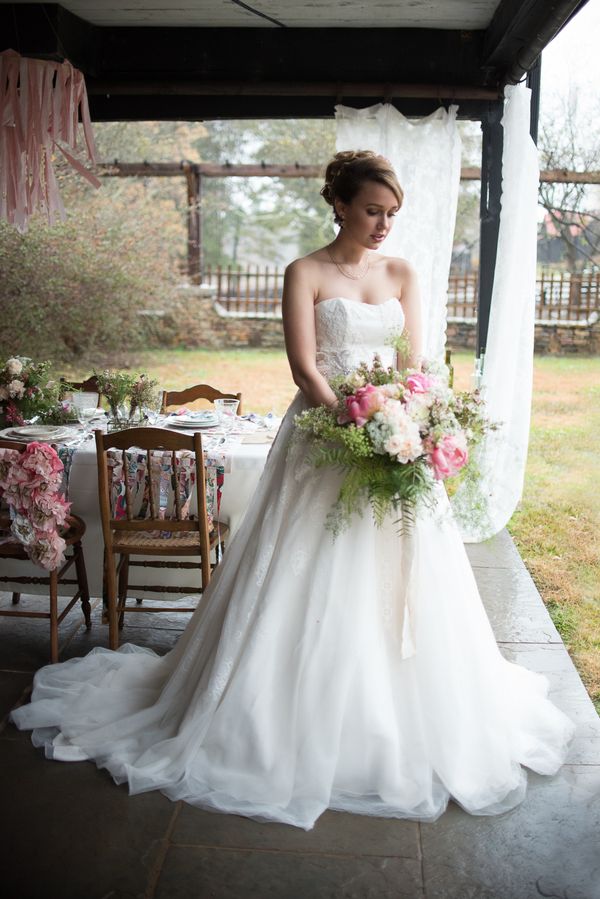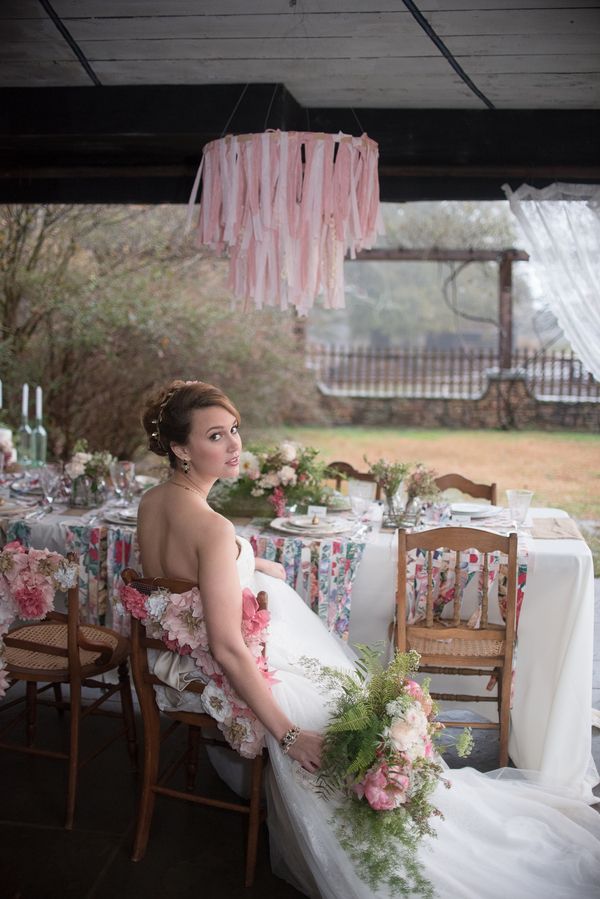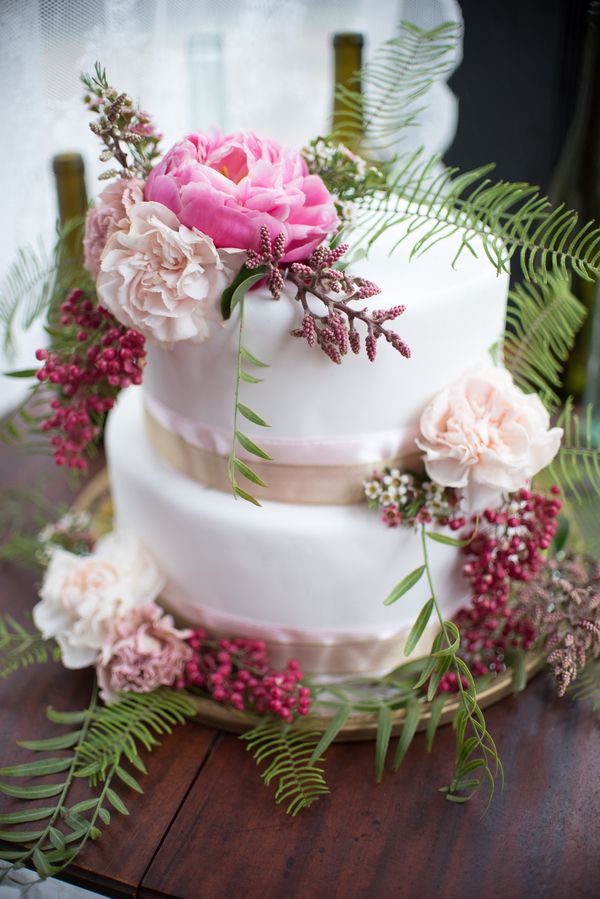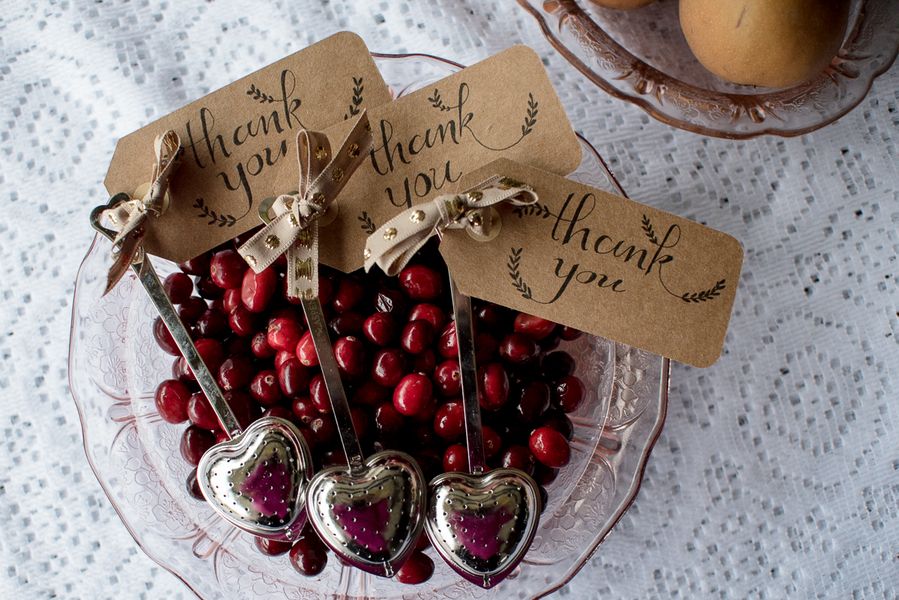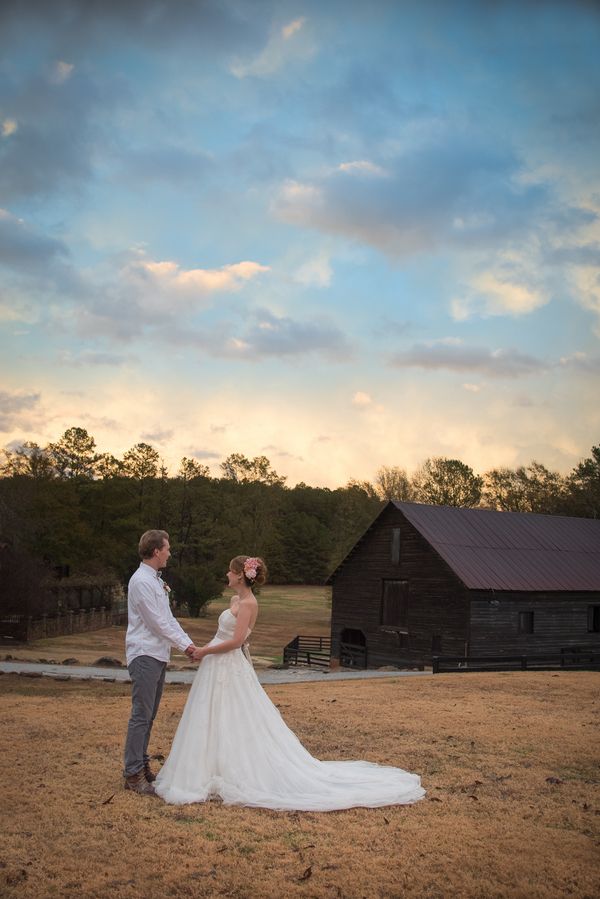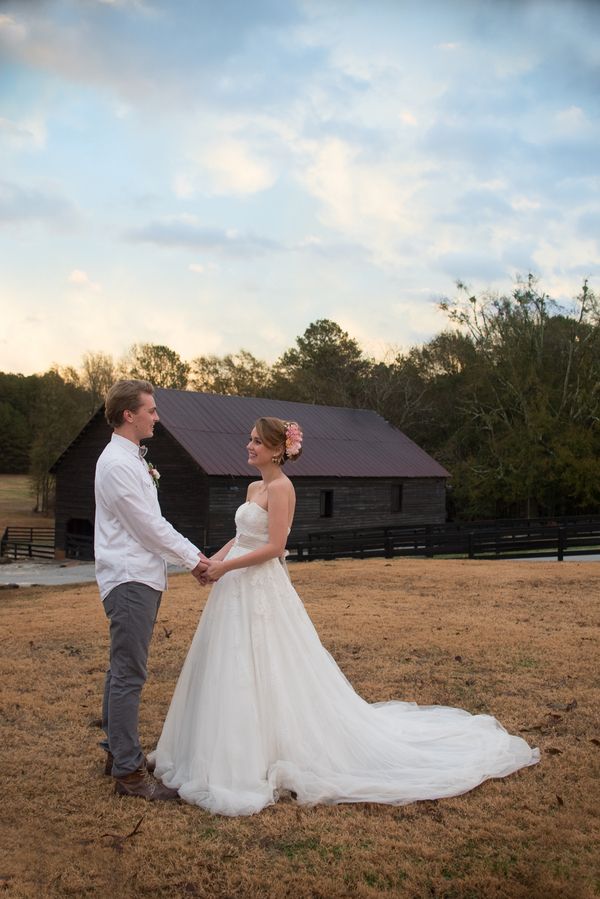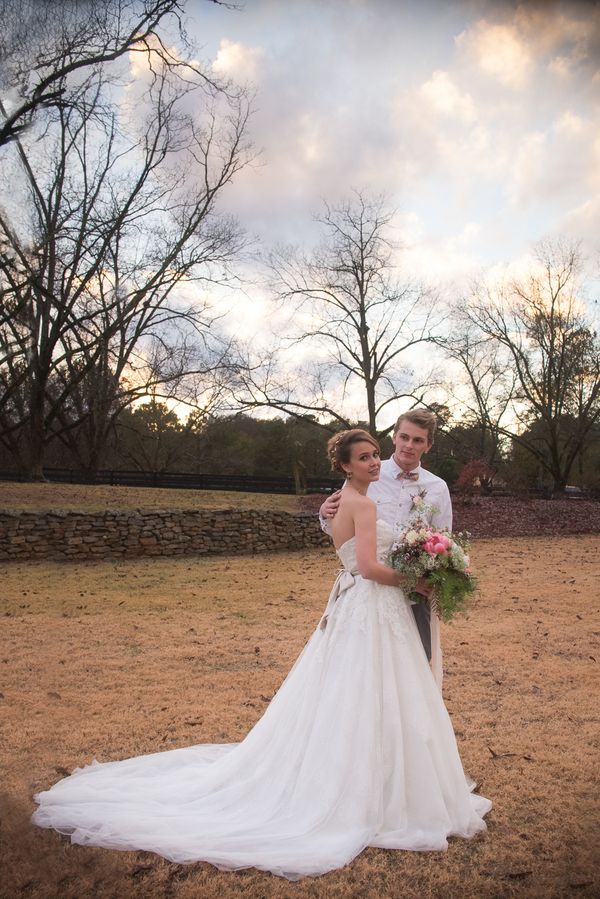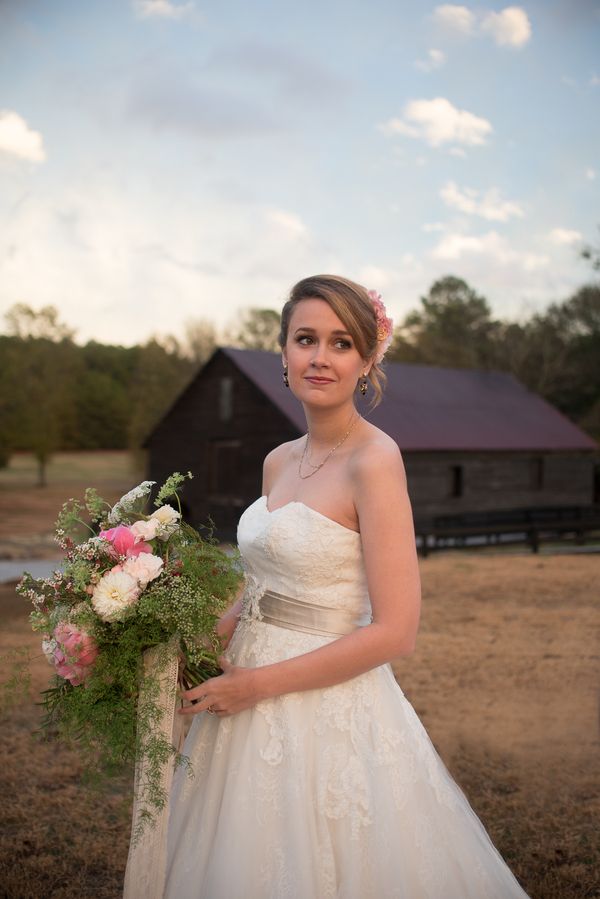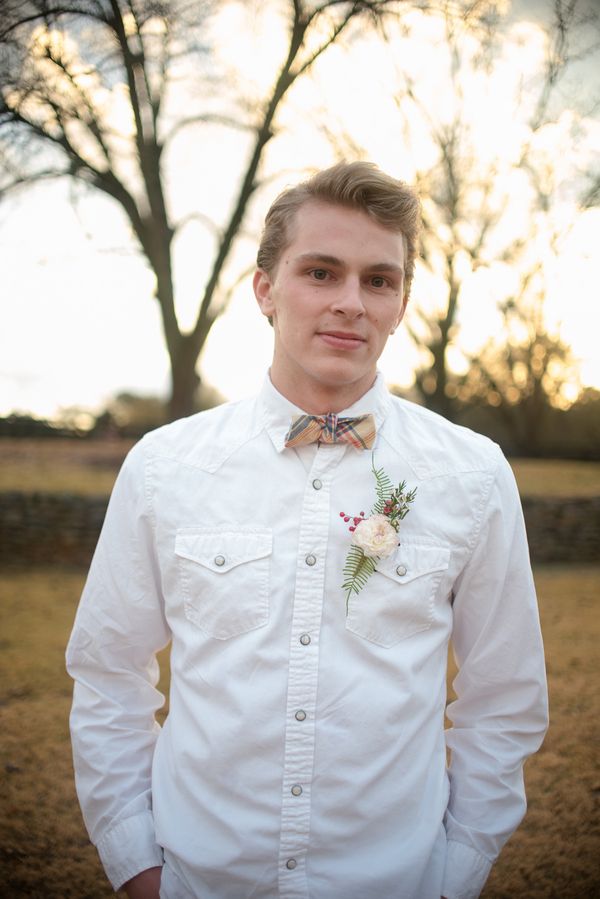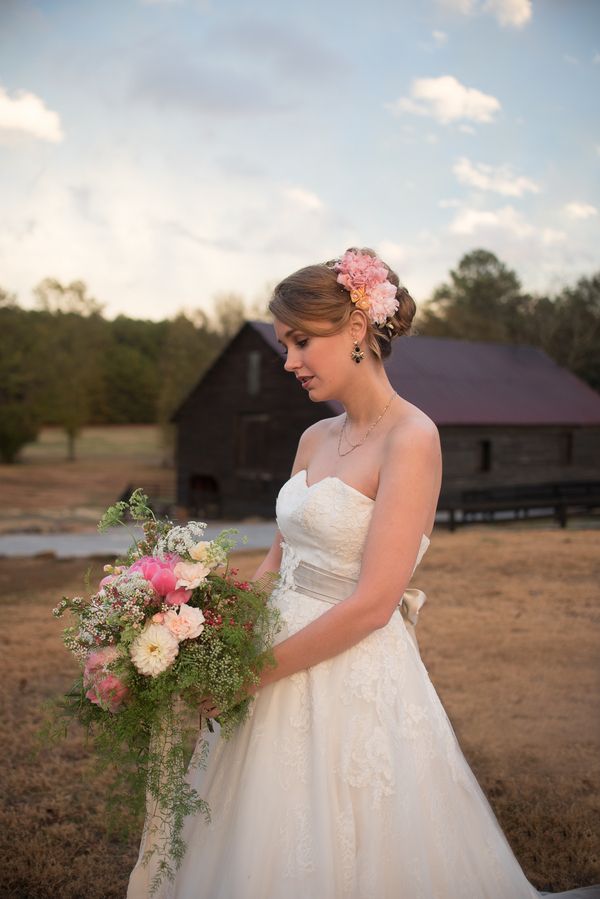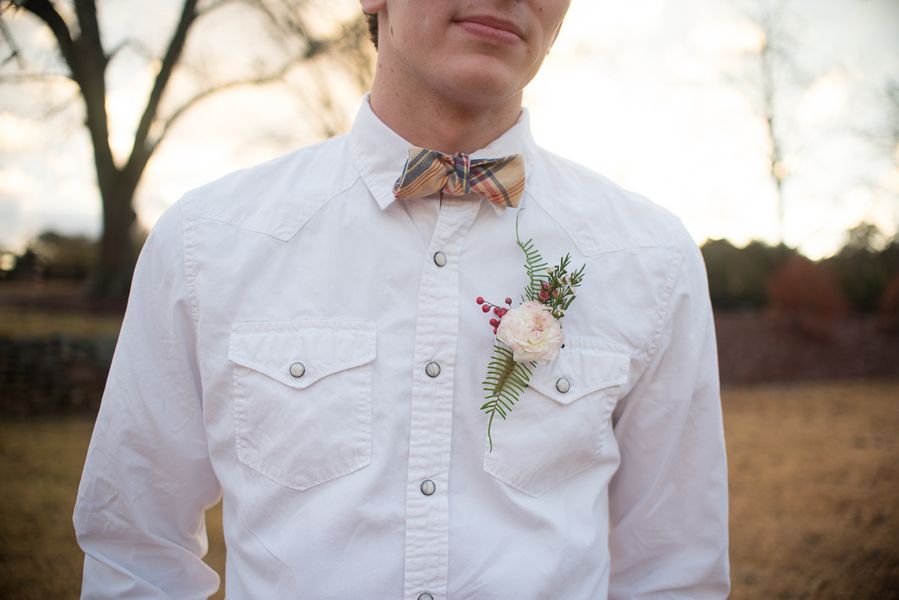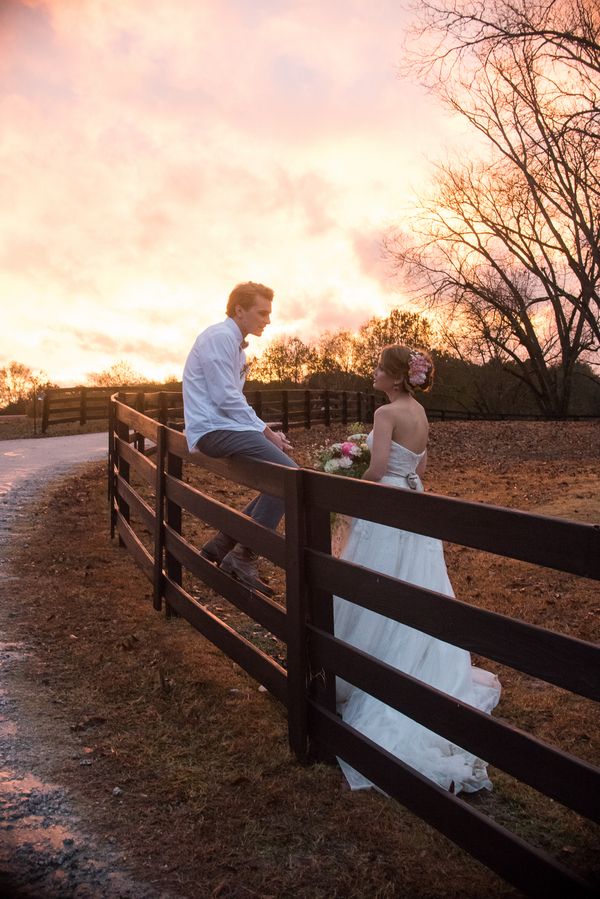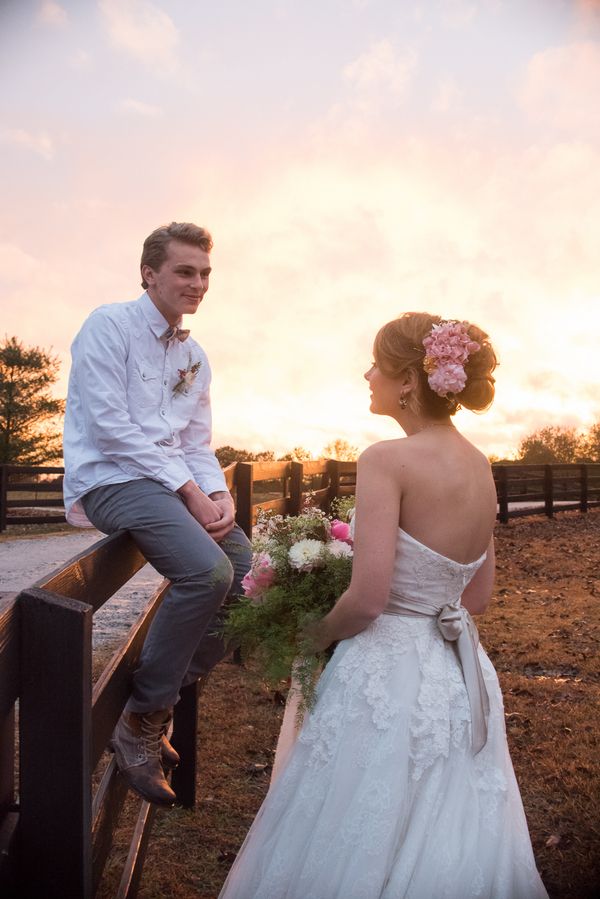 "In order to reflect the simple, delicacy of the time period and farmhouse, we spent a lot of time thinking through how a small town family may have prepared for a wedding when resources were tight. Small towns were hit hard in during the Depression, and I wanted the shoot to evoke a sense of excitement through sharing and togetherness. For example, enough matching place settings for a wedding may have been difficult to afford, but if friends and family each contributed their sets, a beautifully mismatched table may have been achievable."
"The wedding suite, which was printed using a vintage letterpress, mirrors the delicacy and simplicity through its hand-written style. Doesn't it almost feel as if your grandmother hand wrote the invitation herself in the most beautiful script and then walked it to your mailbox?"
"Finally, the flowers. Oh, the flowers. I used to spend my days at the farm wandering around the trails looking for wildflowers to put in old jugs and vases around the house. By the end of our two weeks at the farm, the whole house was dripping in Queen Anne's Lace, Sweet Williams, and clover. No wedding at the farm would be complete without flowers everywhere, and Holly did such an amazing job translating my memories into such romantic and organic bouquets."


Share This: