Modern elegance is one of my favorite styles, and this beautiful winter inspiration from
From the designer, "Imagining a winter wedding in Pittsburgh can seem out of reach when you consider the ever changing and unpredictable winters that we endure, but it doesn't have to be! Our city is absolutely gorgeous in any season and we have some of the most beautifully unique venues that will allow you to execute a winter wedding to perfection!"


"Going into this styled shoot, we wanted to make sure that we chose the perfect venue that allowed us to showcase all that we wanted to highlight...a Pittsburgh City back drop, an urban sophisticated feel, deep bold colors and a sense of warmth a midst the cold. The Carnegie Science Center gave us the perfect opportunity to do all of the above!"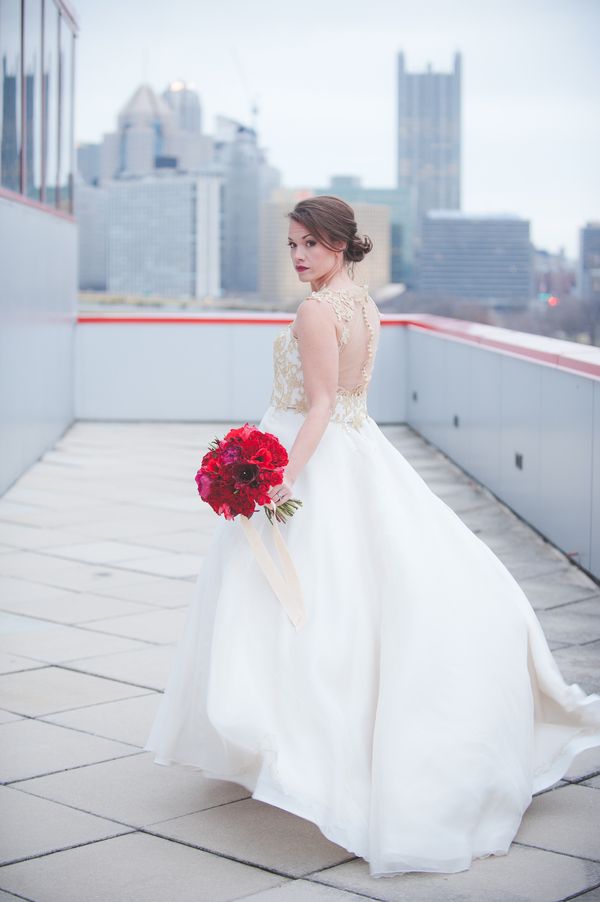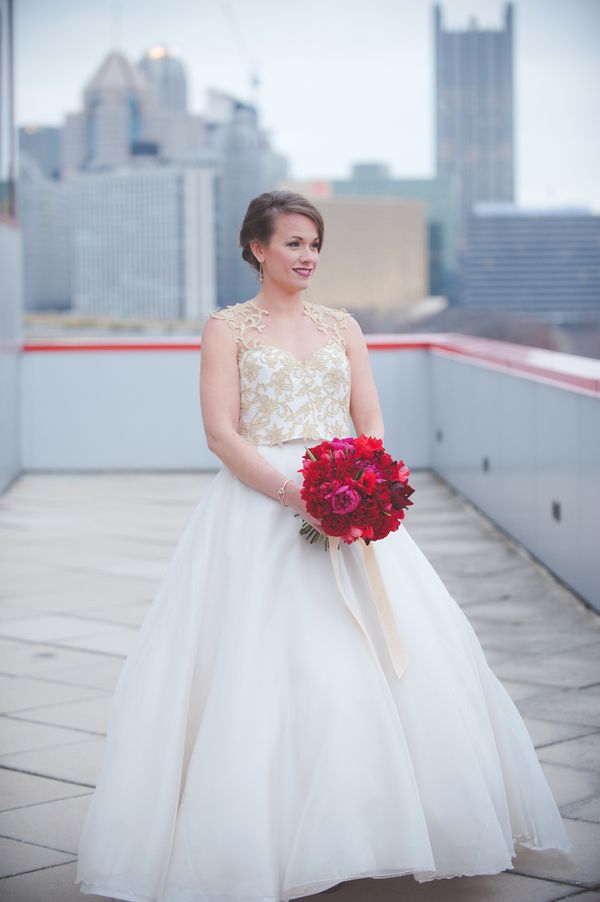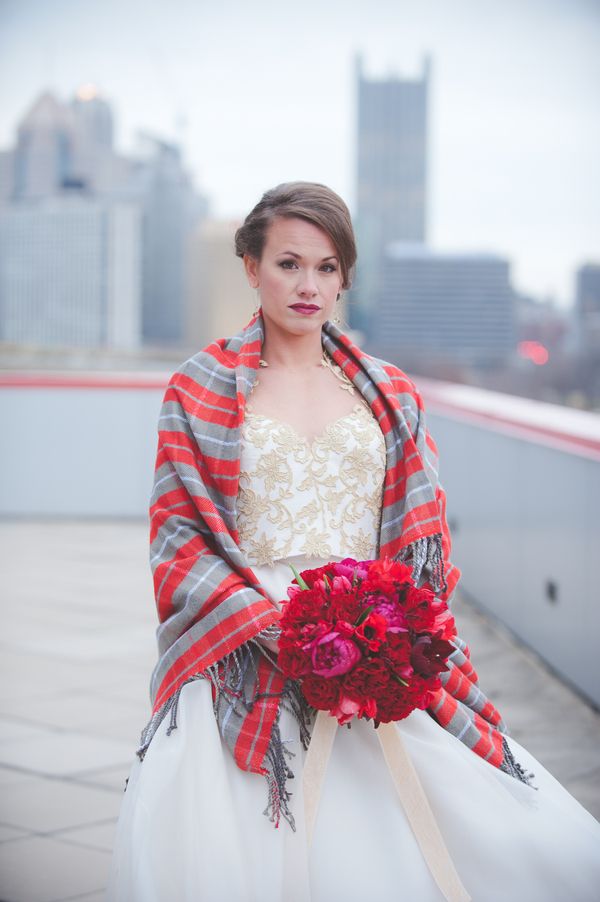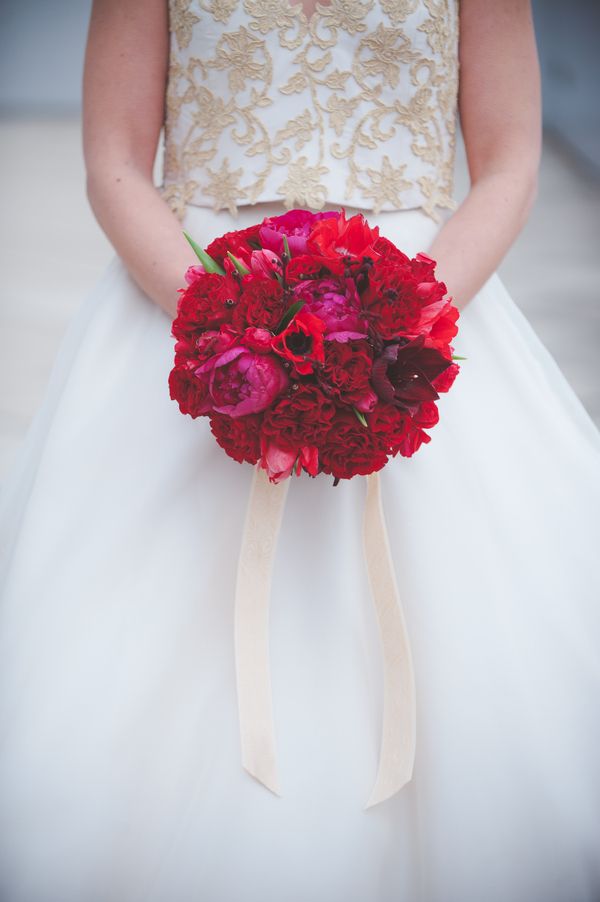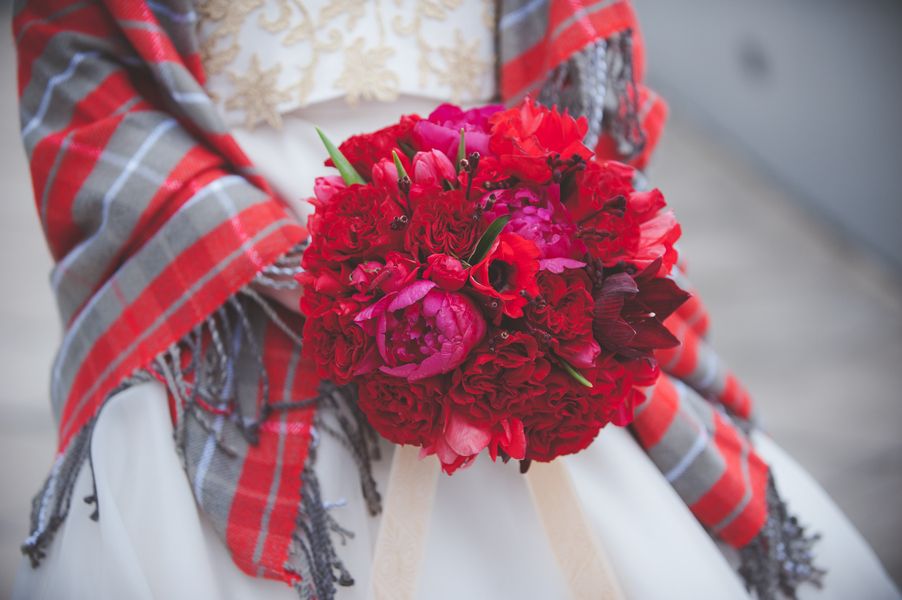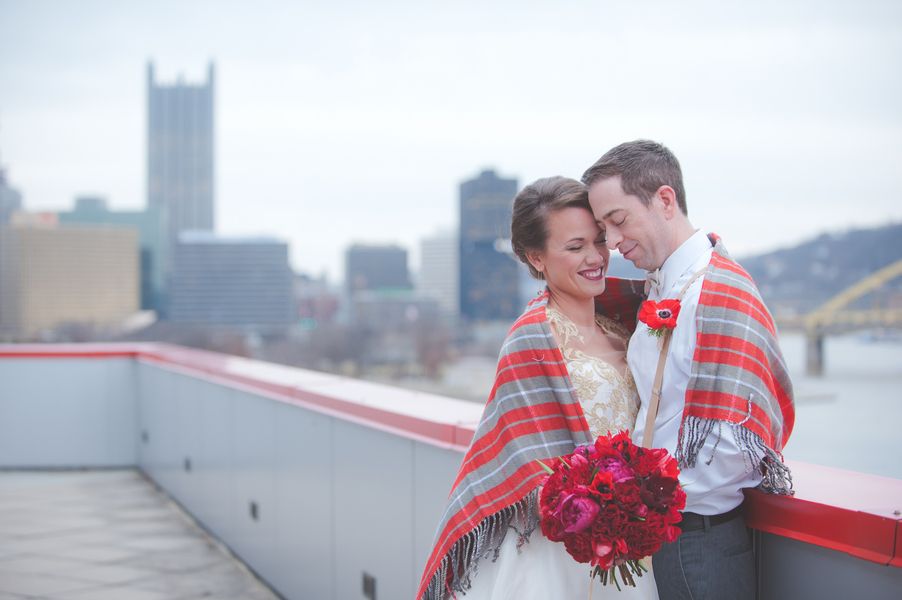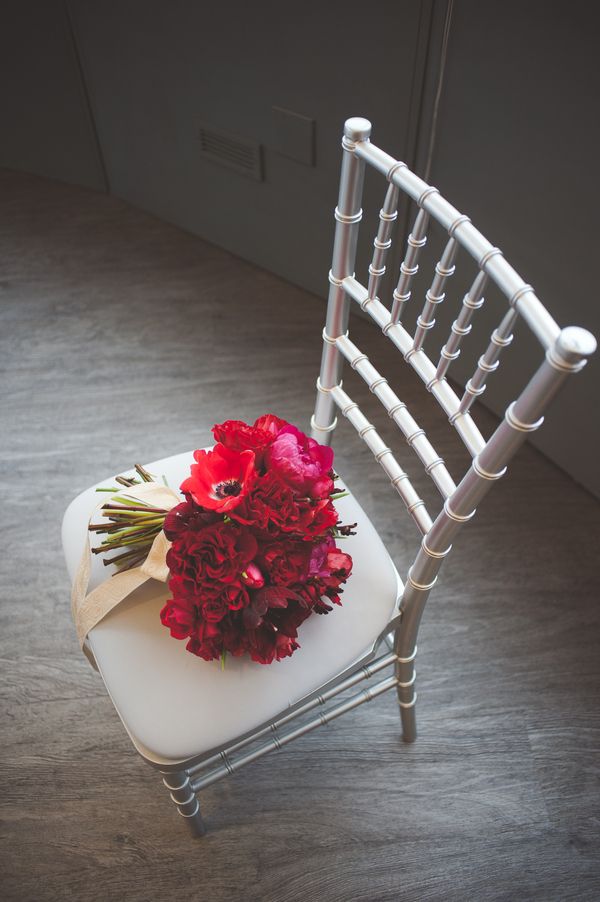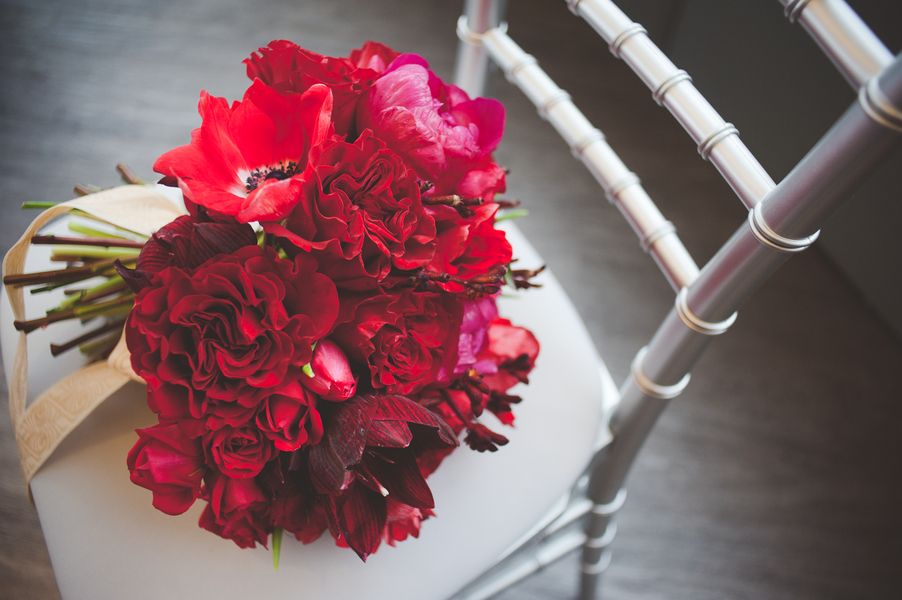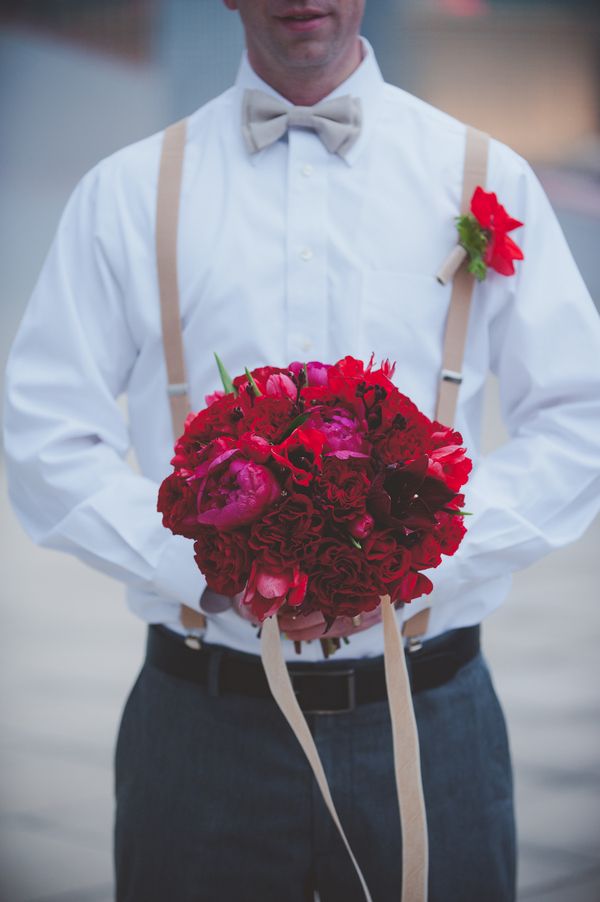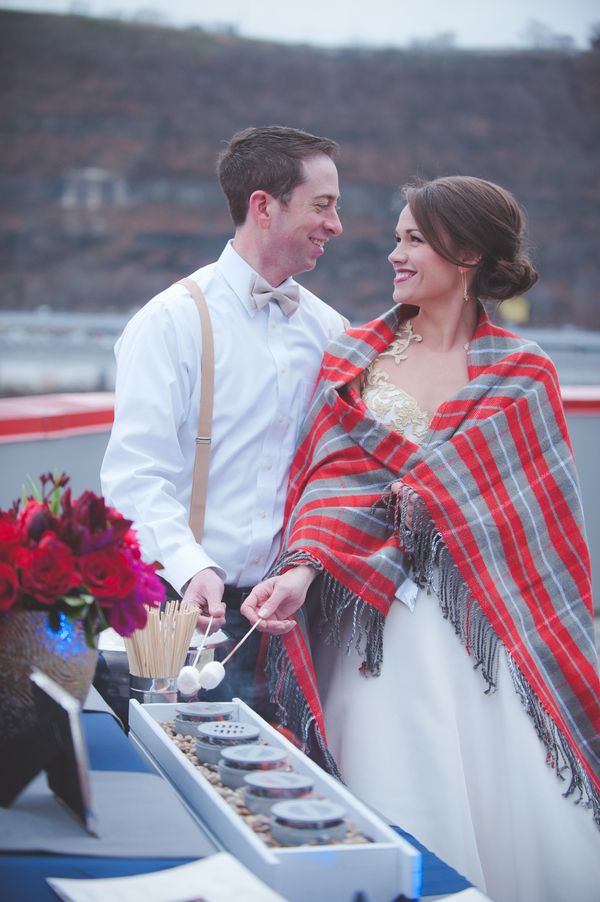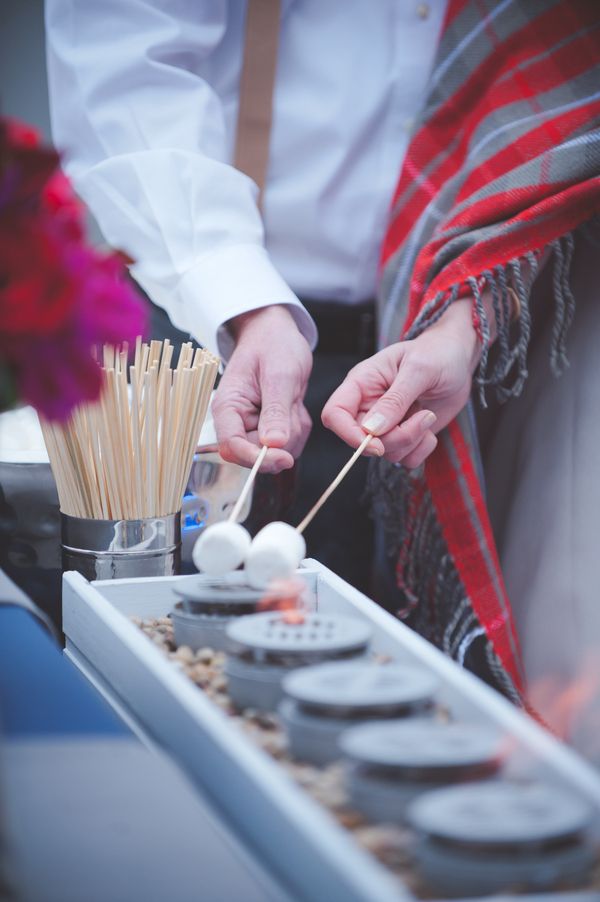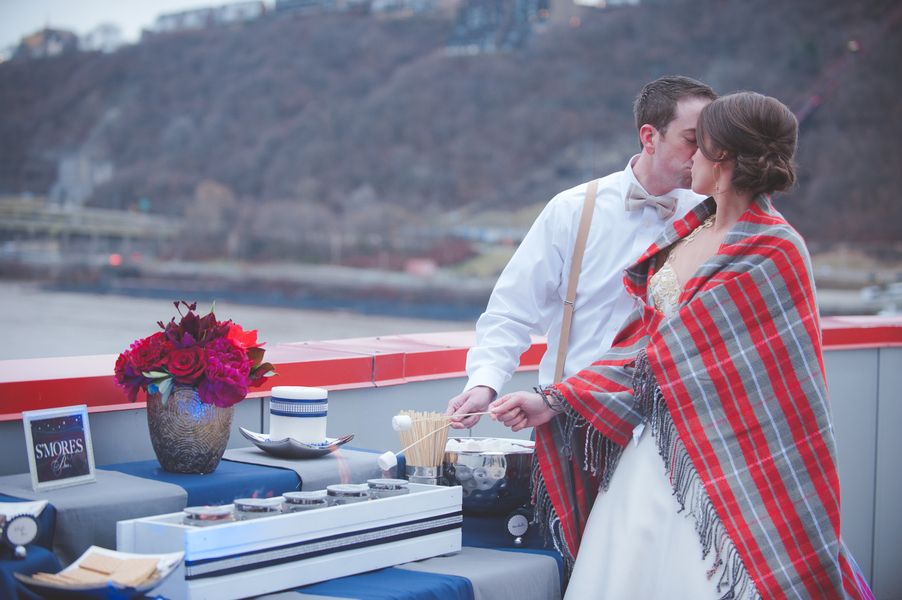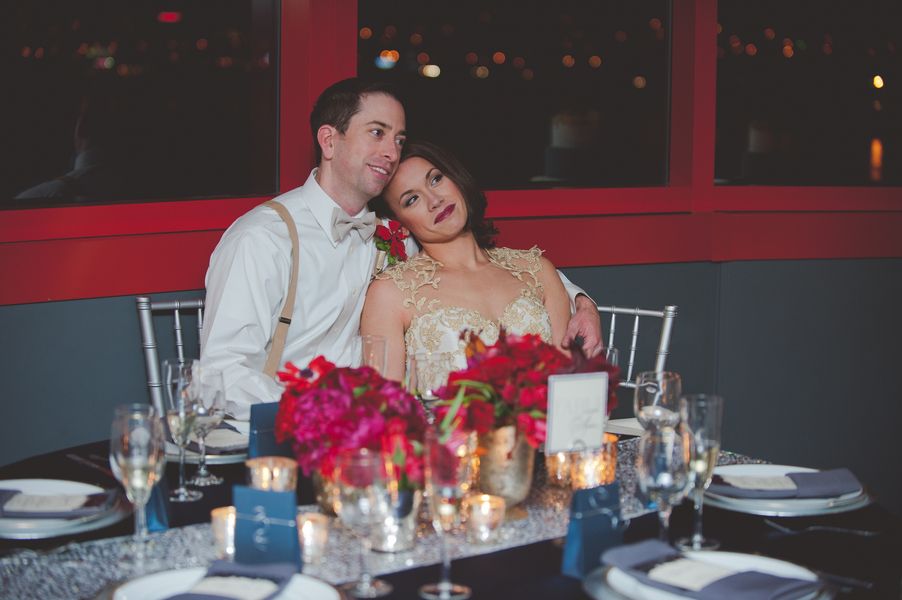 More from the designer, "I would say from my perspective, the biggest challenge was making sure to create a perfect blend of silvers and golds on the table, mixing it with the red and midnight blue and NOT making it feel patriotic. The trick I think was to stay away from any white. The bold florals were both stunning and the perfect fit for the look we wanted to create."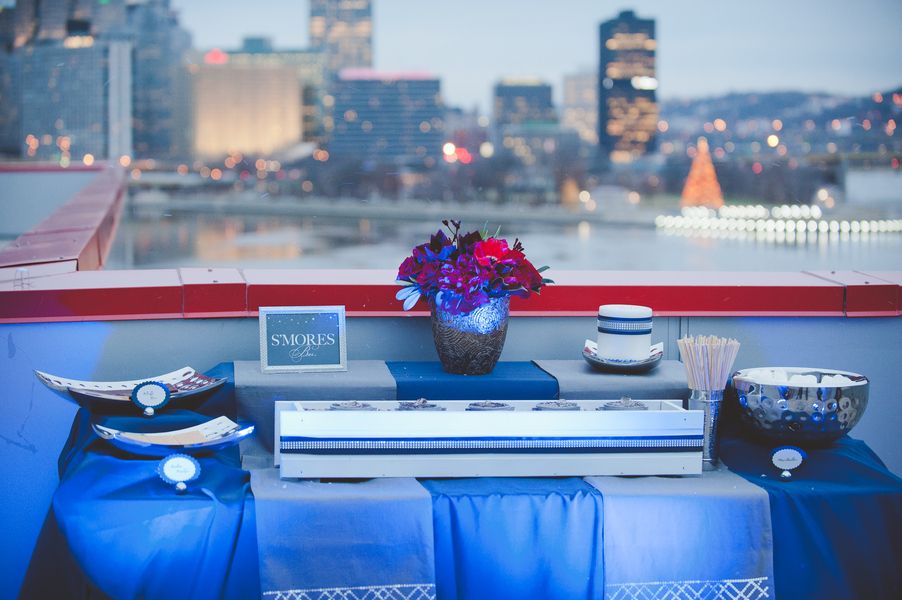 "And bringing in the s'mores bar and having it strategically set up on the roof top of the science center with the city as the back drop, along with wrapping our couple in a cozy winter blanket, created that perfect sense of warmth even though it was cold outside."
Isn't this all so inspiring? I really love how they used these bold color choices to create a very elegant and chic look. Big hugs to everyone who was a part of creating this gorgeous inspiration.
Share This: