Jenni Grace Photography
sent over this beautiful editorial, I couldn't wait to share all of the beautiful images she captured.
From the photographer, "sometimes ideas come to you. Everything laid out perfectly for a beautiful shoot. But the reality is that not always will everything come together perfectly as you had imagined. But guess what? That's exactlywhat happened with this winter romance session."
A gorgeous winter shoot with the prettiest and most radiant red gown? I couldn't love this more if I tried! And so that's why when
"I shot Shanna and Mark's wedding almost 5 years ago. They are an absolutely stunning couple and their wedding photos are still some of my favorites so many years and weddings later. When Shanna approached me to do an anniversary session I was instantly excited to put my vision of winter romance together with them at the forefront."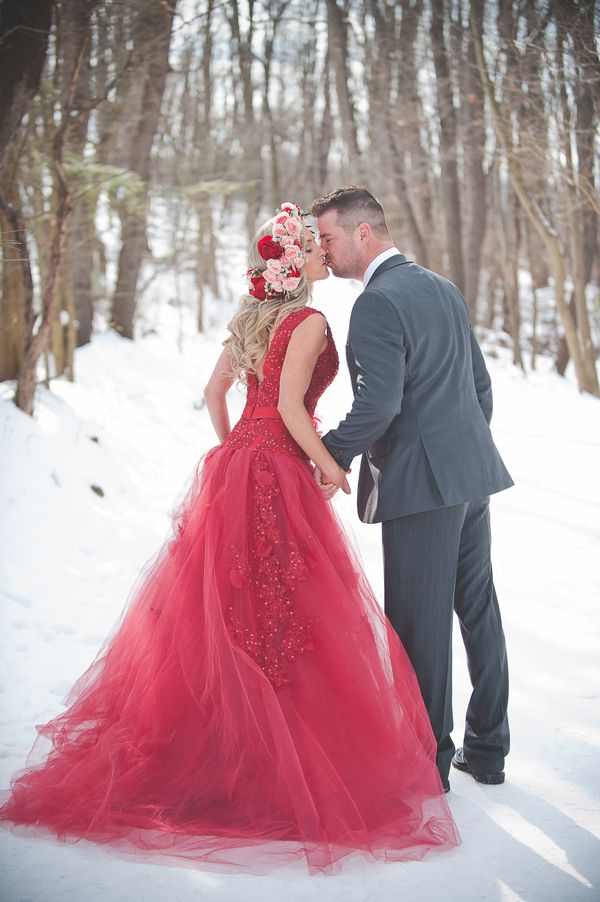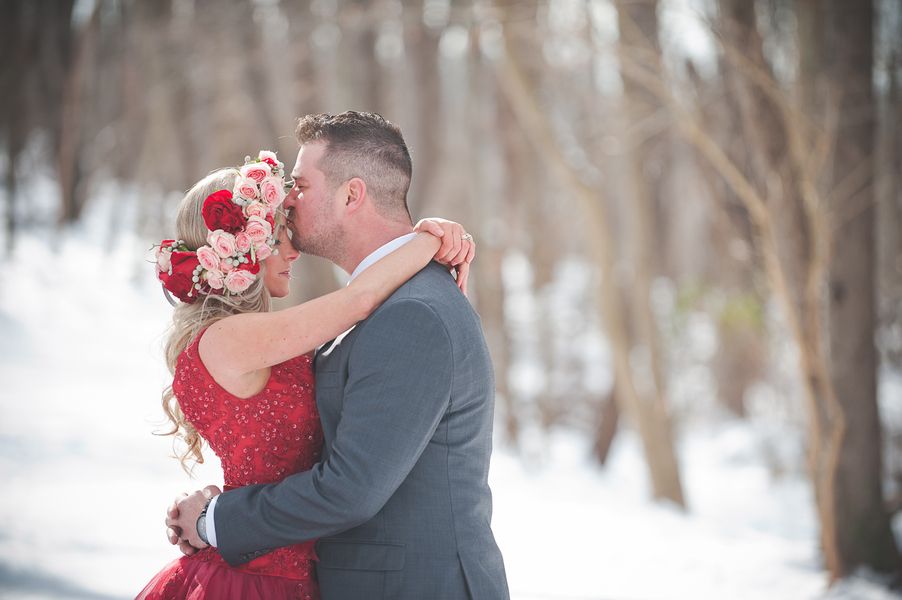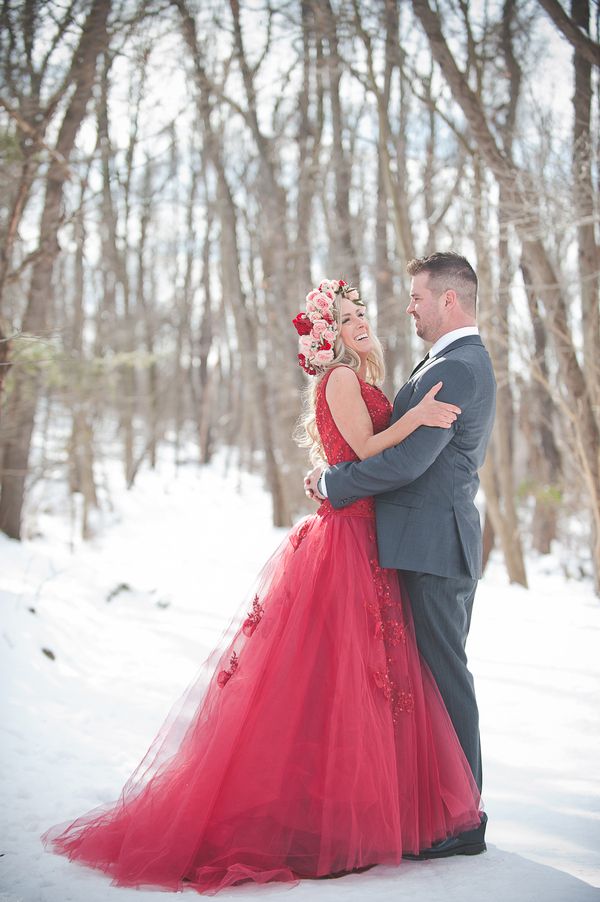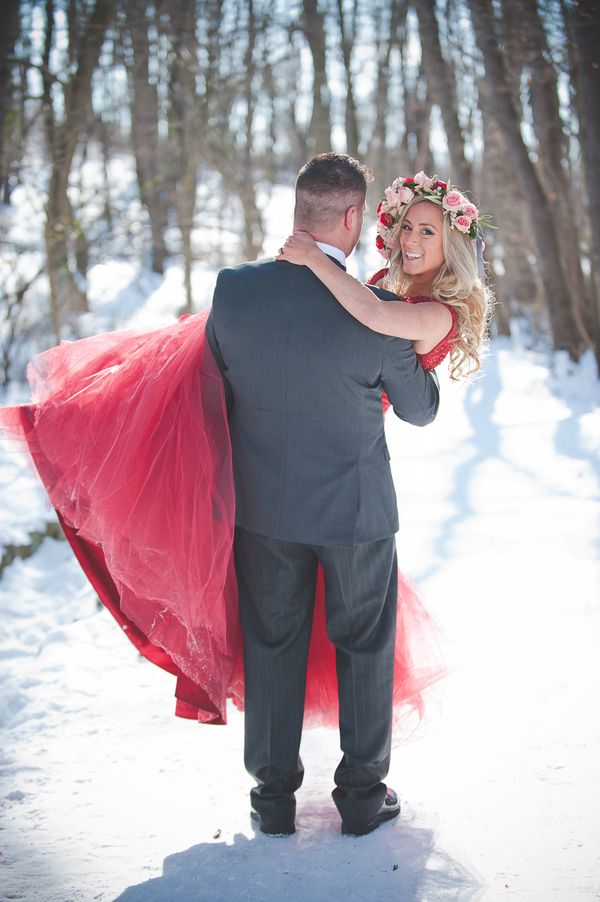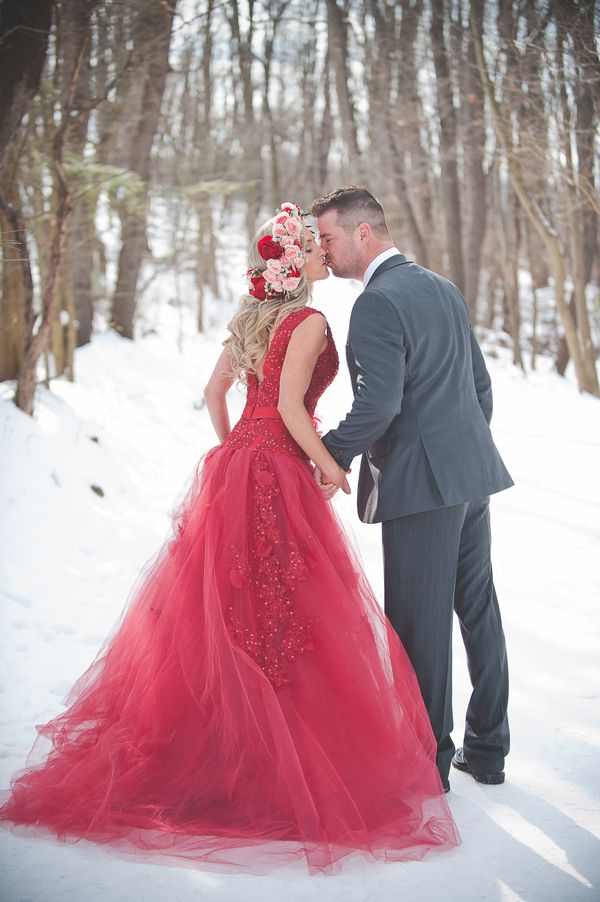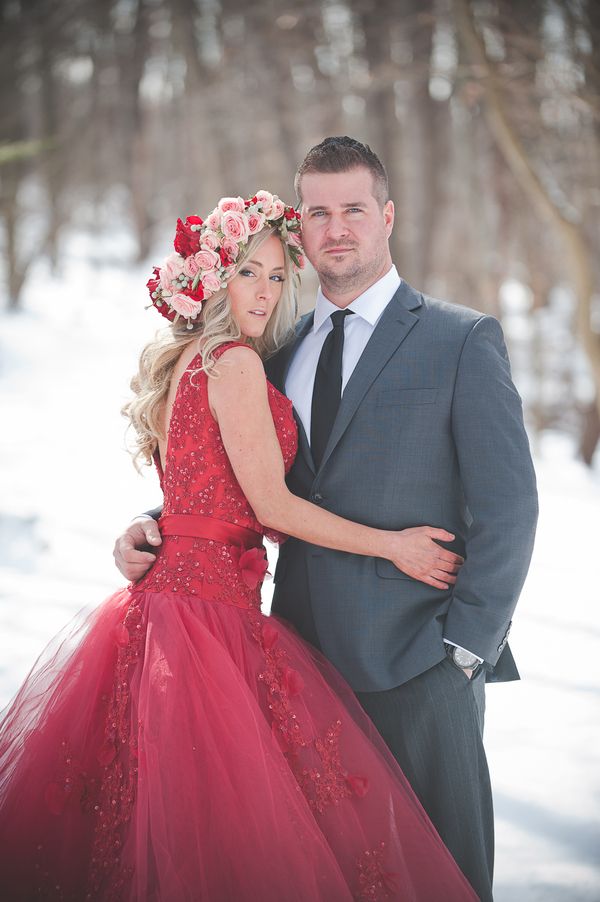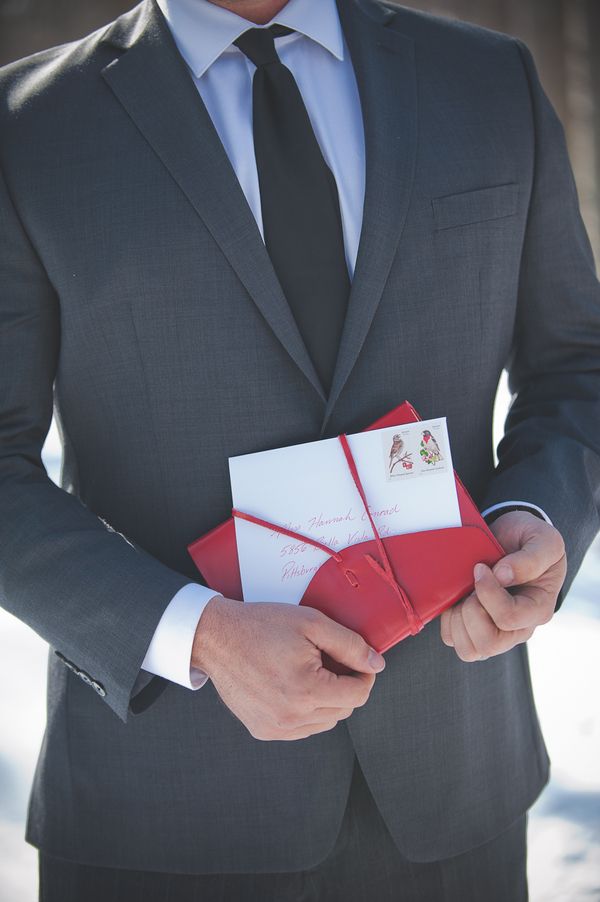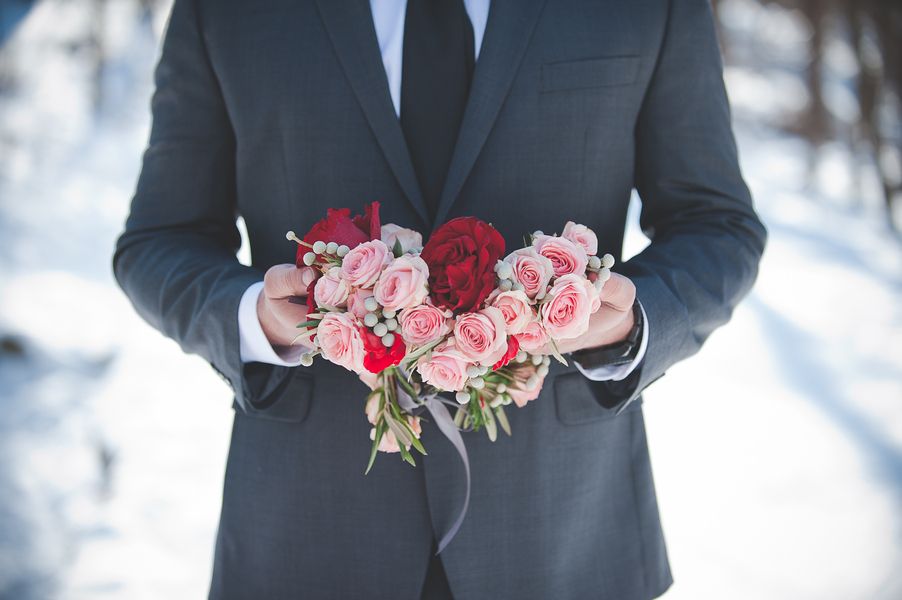 More from the photographer, "We needed a red dress and another local photographer was gracious and let us borrow a dress that she uses in her studio. We didn't have the dress to try on before the day of, but it fit perfectly, just like out of a fairytale. This dress really set the tone for the rest of the shoot. I cannot believe how amazing it was, especially against the fallen snow."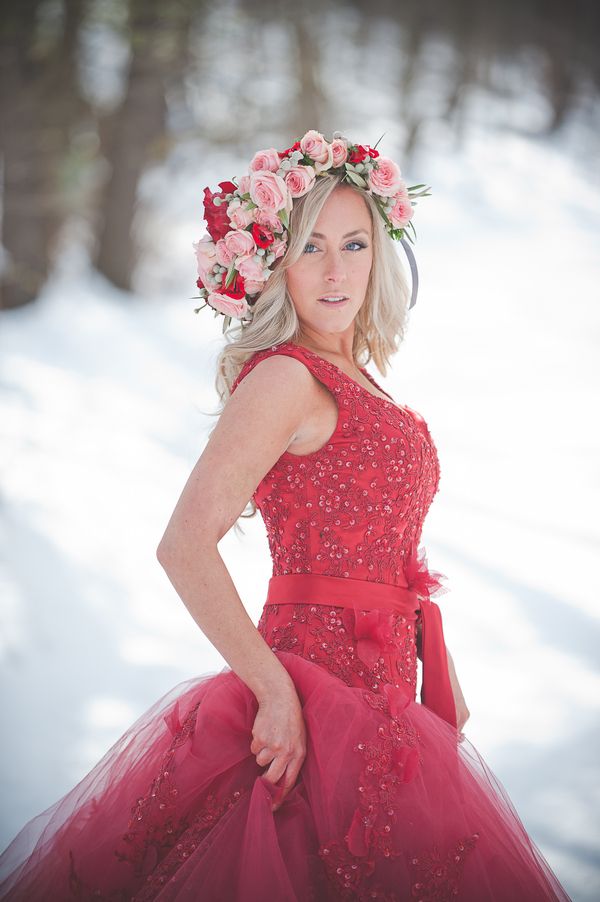 Stephanie from
The Blue Daisy
outdid herself creating the beautiful floral crown that topped Shanna's head. As soon as it was placed I knew how amazing this session was going to be. The colors, the shape, the fullness of that crown was just exactly what I had imagined. The artistry that she puts into each of her floral arrangements is really just amazing."
I wanted a very organic feel to the entire session, playing off of nature as much as possible and really not adding many props other than florals and wow, this was quite the addition!
Hannah Conard Beauty
was wonderful with hair and makeup. She knew the concept and I didn't have to give her any direction. Shanna is an absolute natural beauty and Hannah brought out all of her amazing features. She absolutely looked like a winter princess.
"
Bella Christies
was kind enough to make us some custom heart shaped macaroons for the shoot as well. And with Valentine's Day so close we wanted to definitely incorporate a very lovey theme! I am so thrilled and completely in awe of how my vision came to life."
Talk about a pretty shoot! Because what's not to love?
Photographer:

Jenni Grace Photography

// Bakery:

Bella Christies Sweet Boutique

// Event Venue:

Frick Park

// Makeup Artist:

Hannah Conard Hair and Makeup

// Floral Designer:

The Blue Daisy Floral Designs

//
Share This: