When it comes to Romeo and Juliet, forbidden love is naturally the play's dominant and most important theme – And thus, darkness and intensity proved to be the main elements that inspired




From the designer, "Intense passion combined with the romanticism of Romeo and Juliet, and the love-story of these star-crossed lovers was displayed in the beautiful Berkeley Church in Toronto. It acted as the perfect backdrop for this styled shoot – its rustic elements, exposed brick wall, and stage allowed us to execute a dramatic setting for this love story."




"One of the most consistent visual themes that we played up was this contrast between light and dark. The 1996 version with Leonardo Di Caprio and Claire Danes also was our inspiration as this rendition was the perfect juxtaposition of modern and classic, which is why wanted to recreate the iconic scene where Claire Danes took the sleeping potion."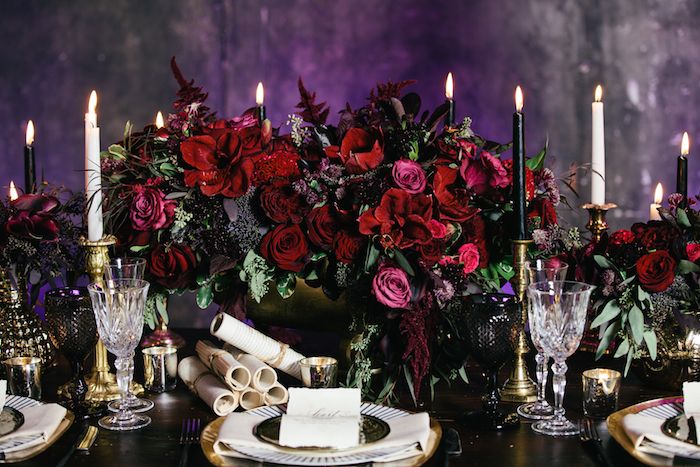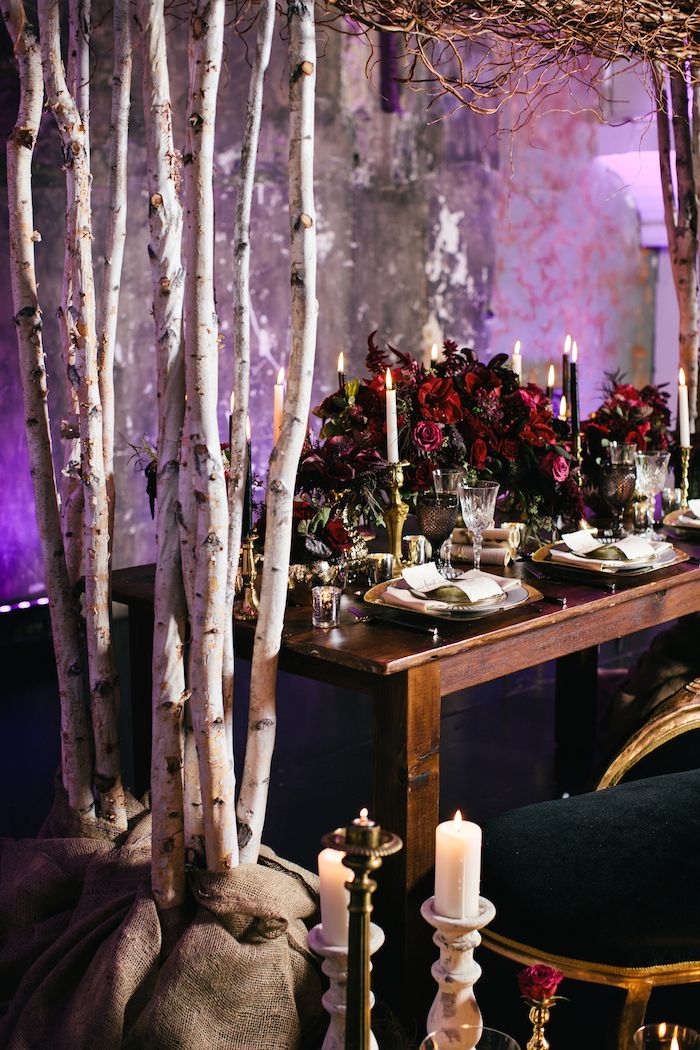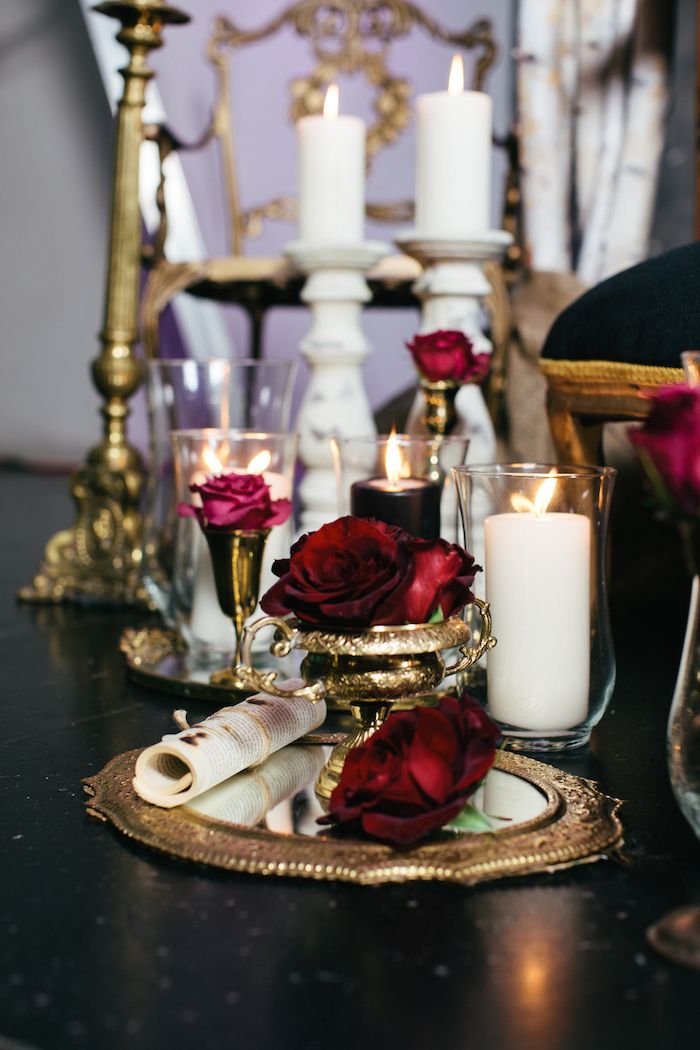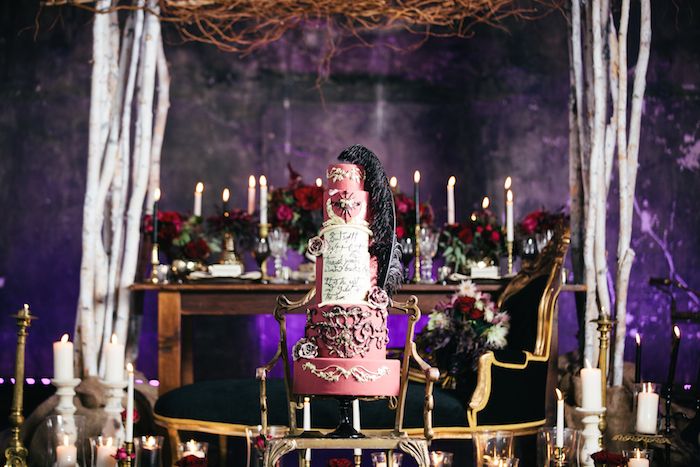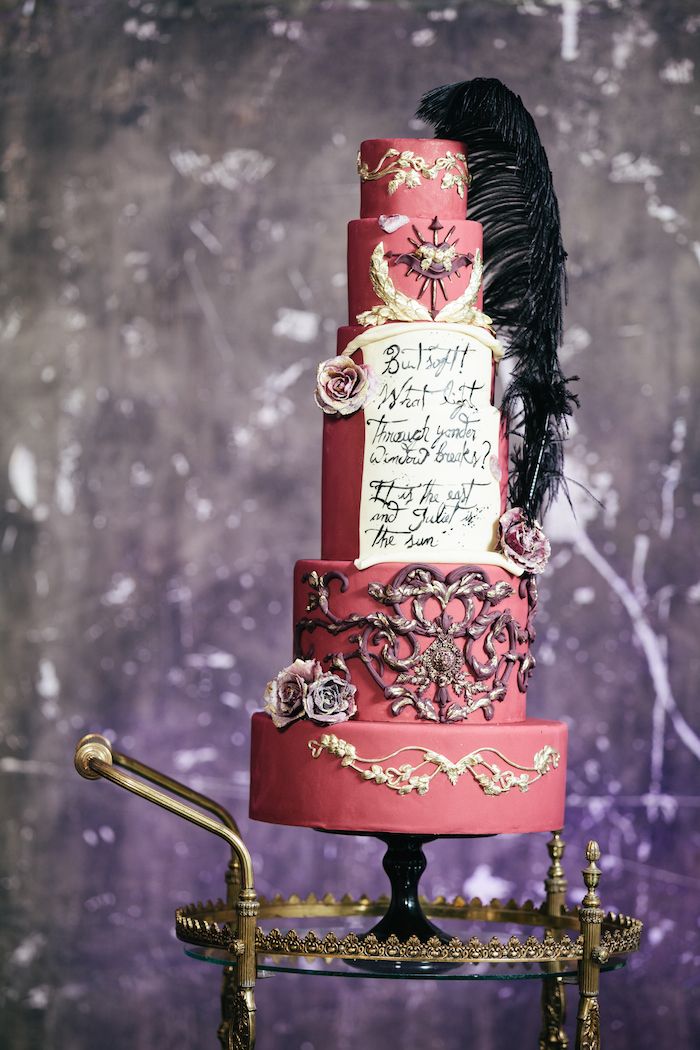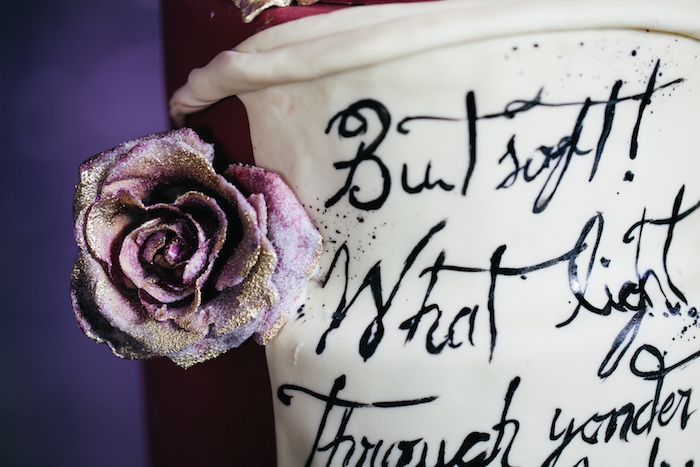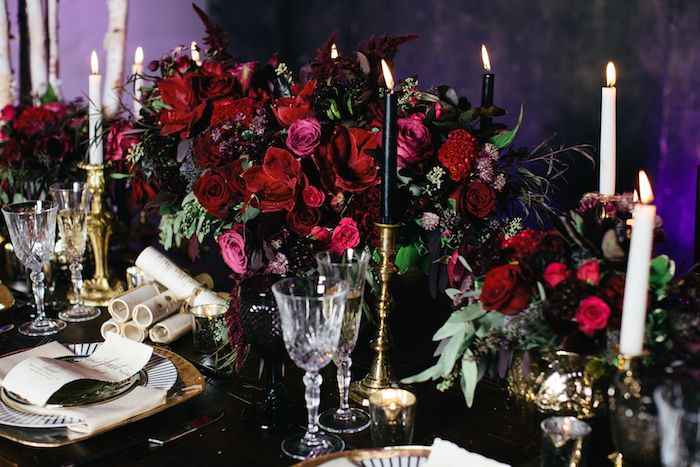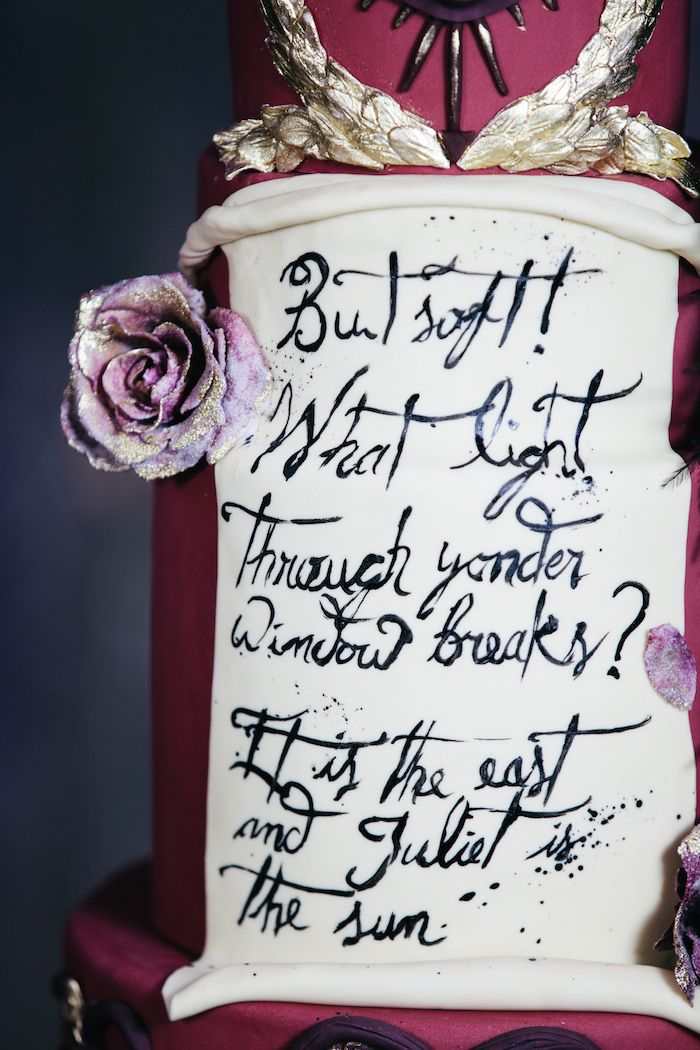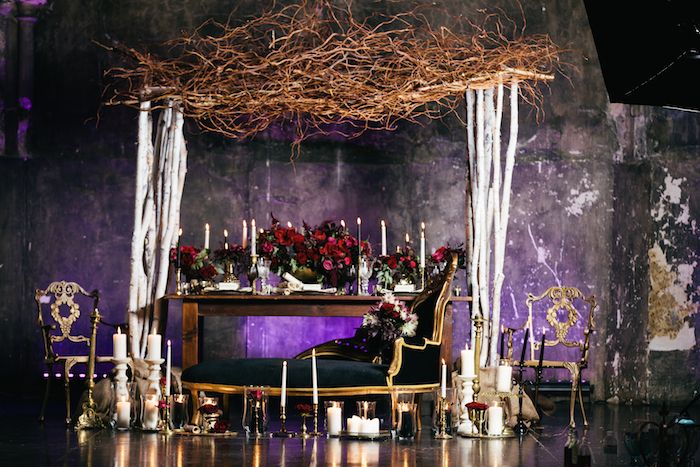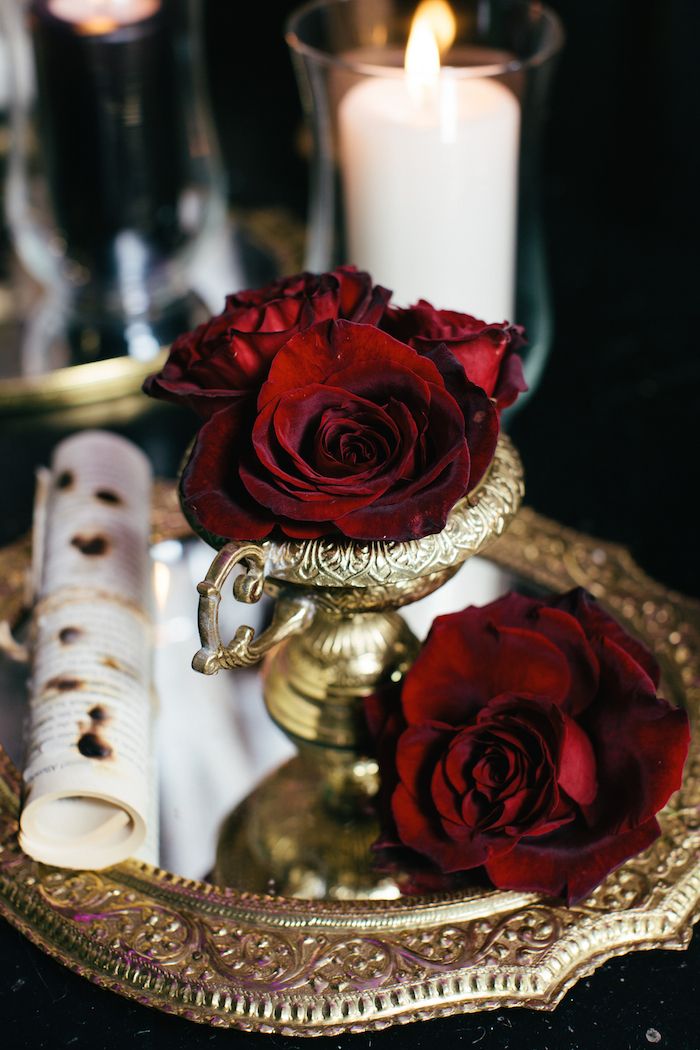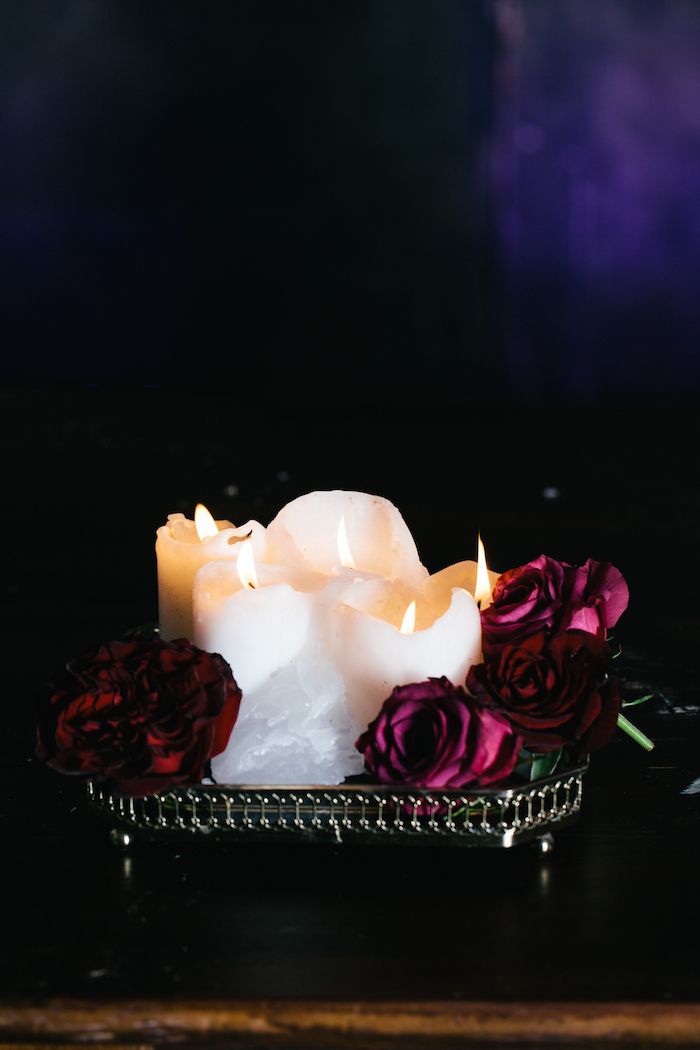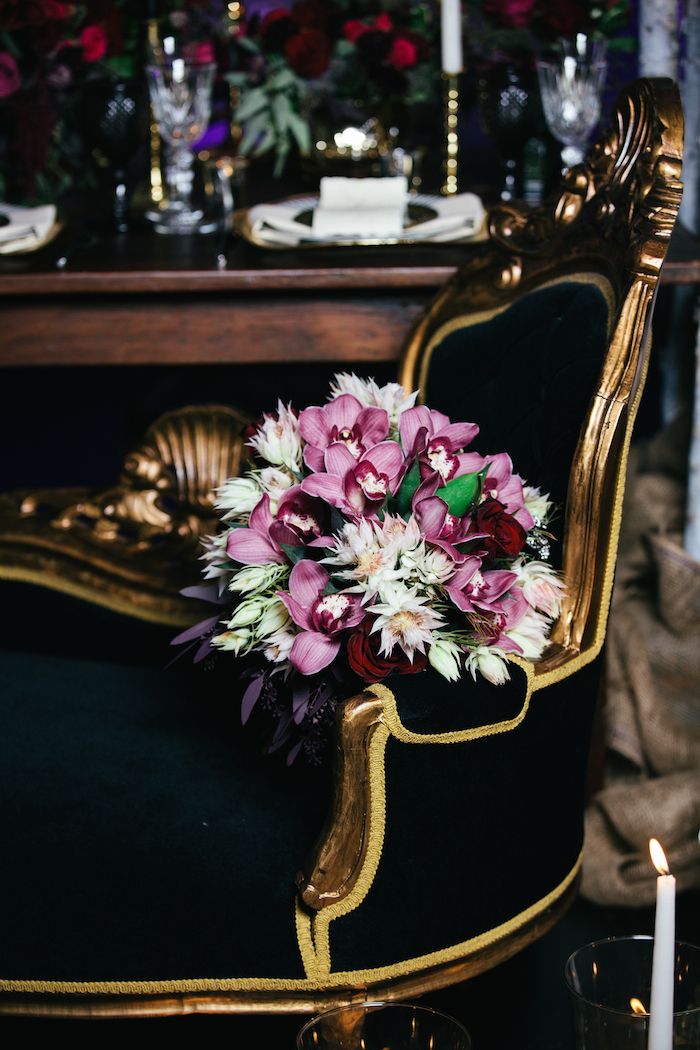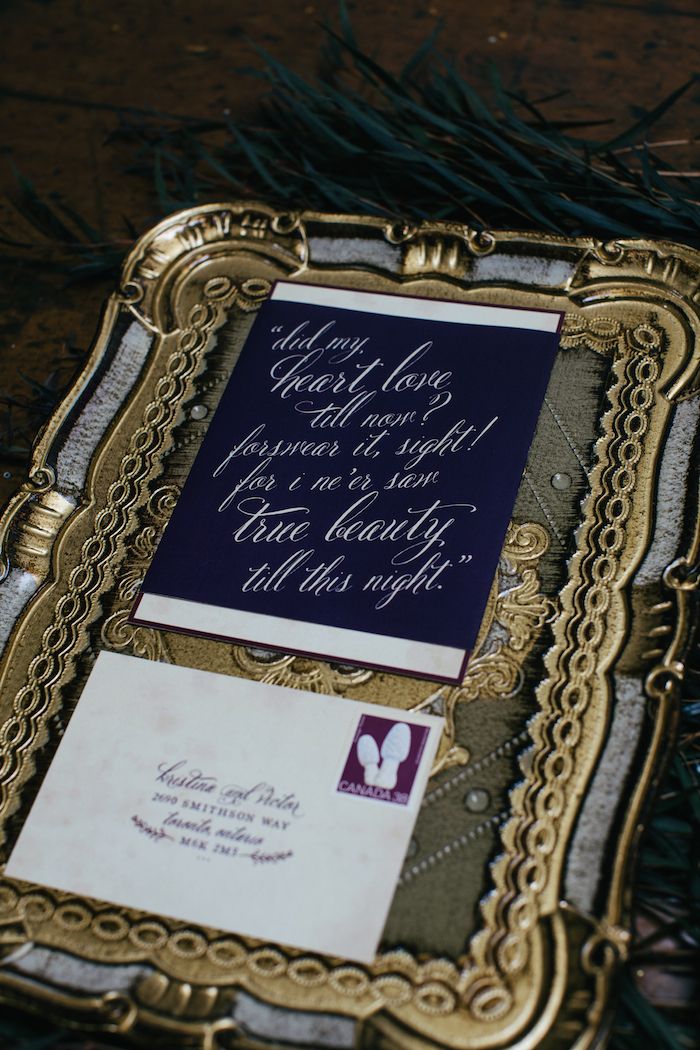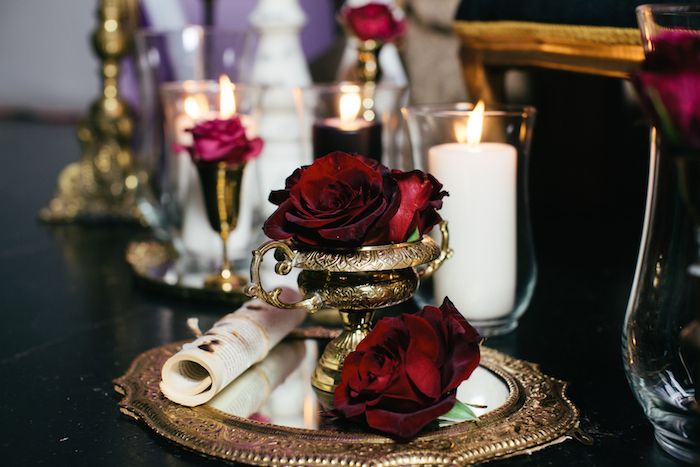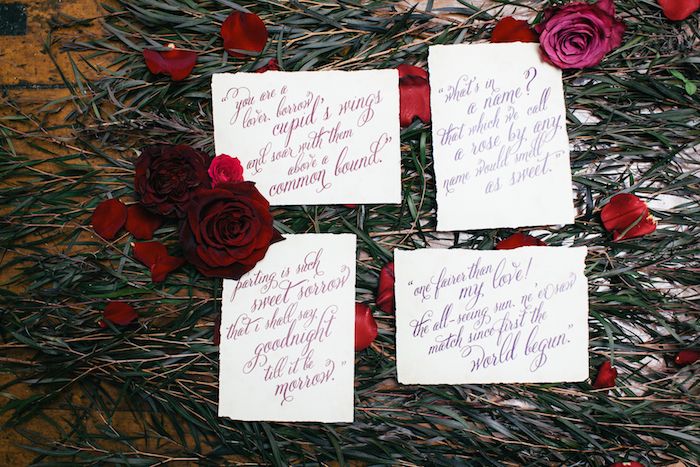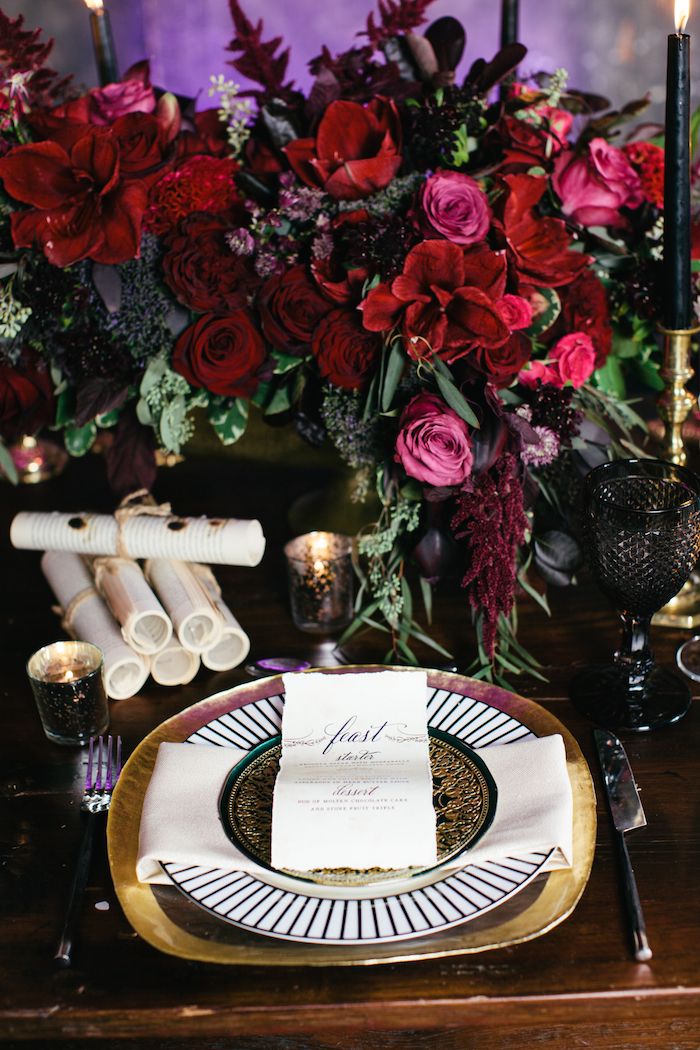 Each place setting, again, used the elements of dark and light: reminiscent of the elegance and ornate design of Venice, the beautiful side plates sat on top of a modern black-and-white striped dinner plate, accented with 1920's inspired flatware, crystal-cut glassware, and water goblets.
The place setting was highlighted with a vintage scroll as the menu. The invitations, created by
Paper & Poste
, continued this theme of darkness and intensity, with bold colors, whimsical text, and rustic paper.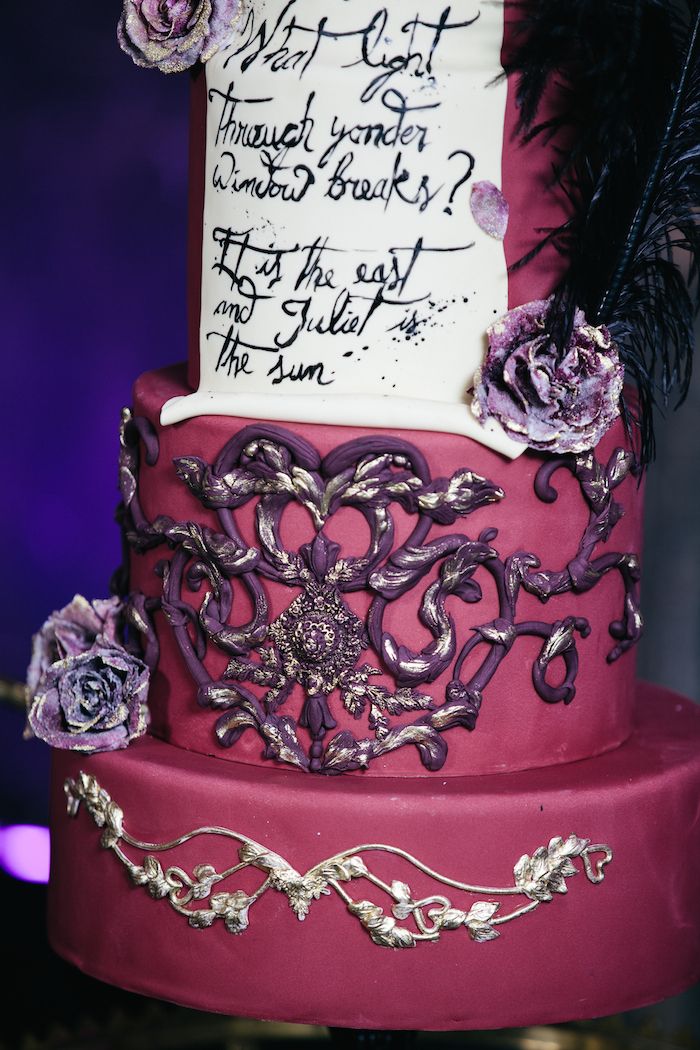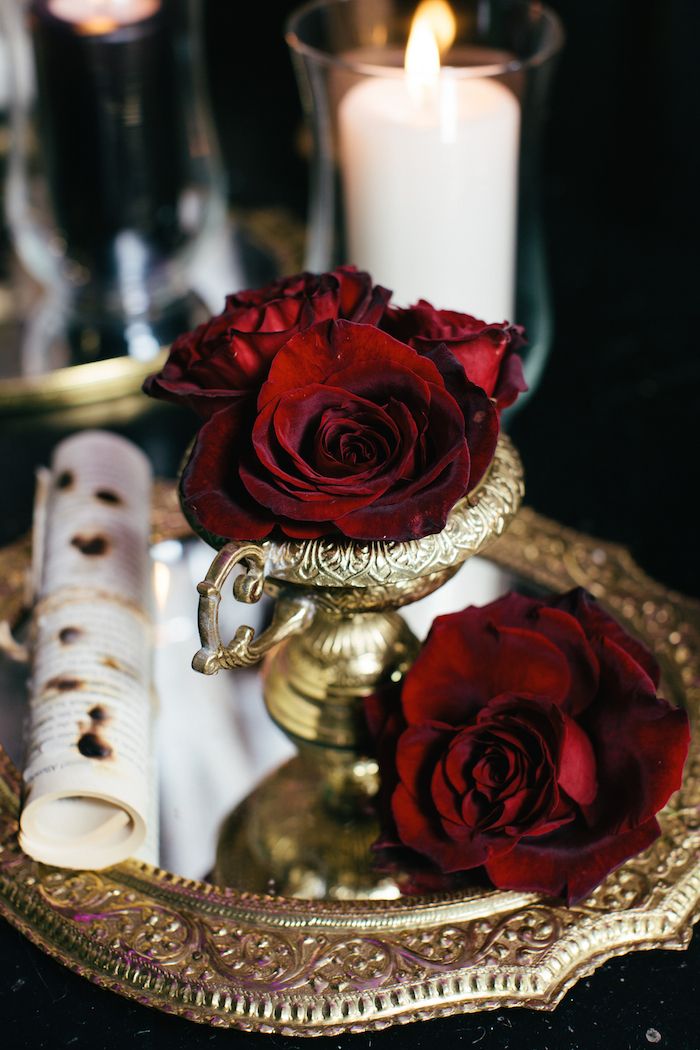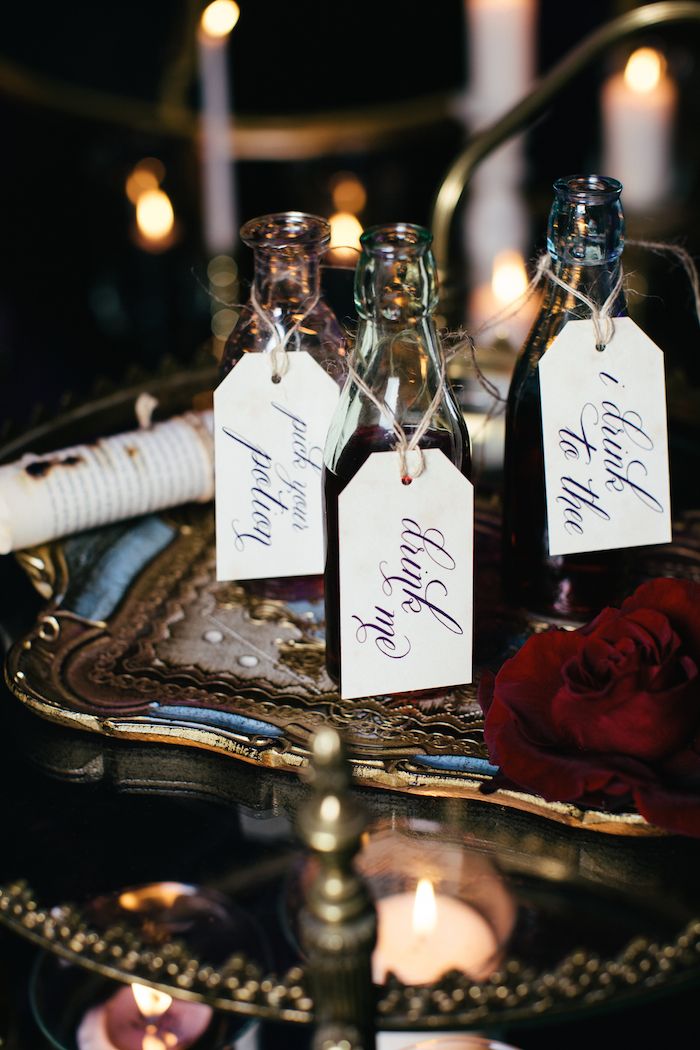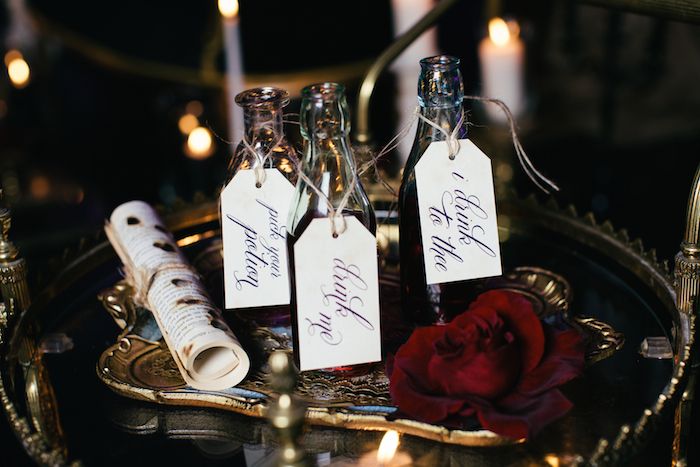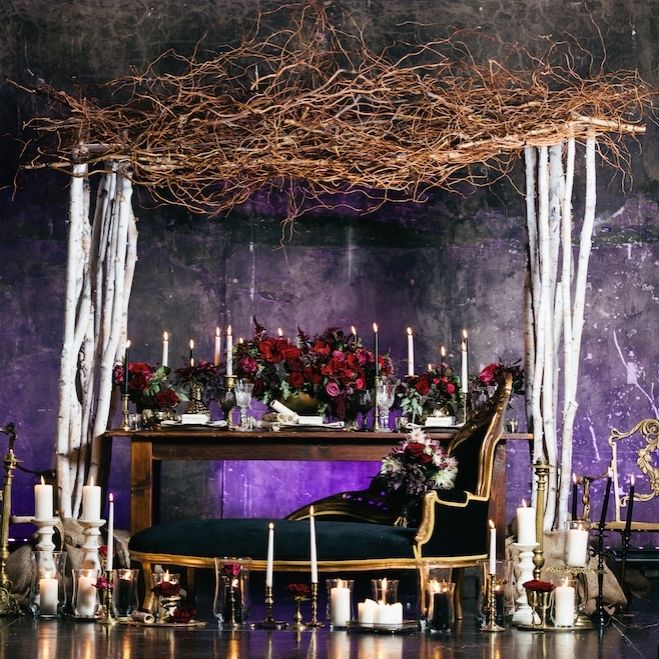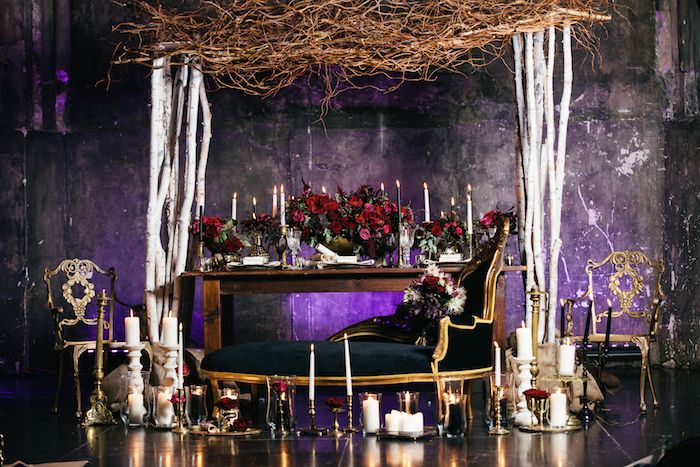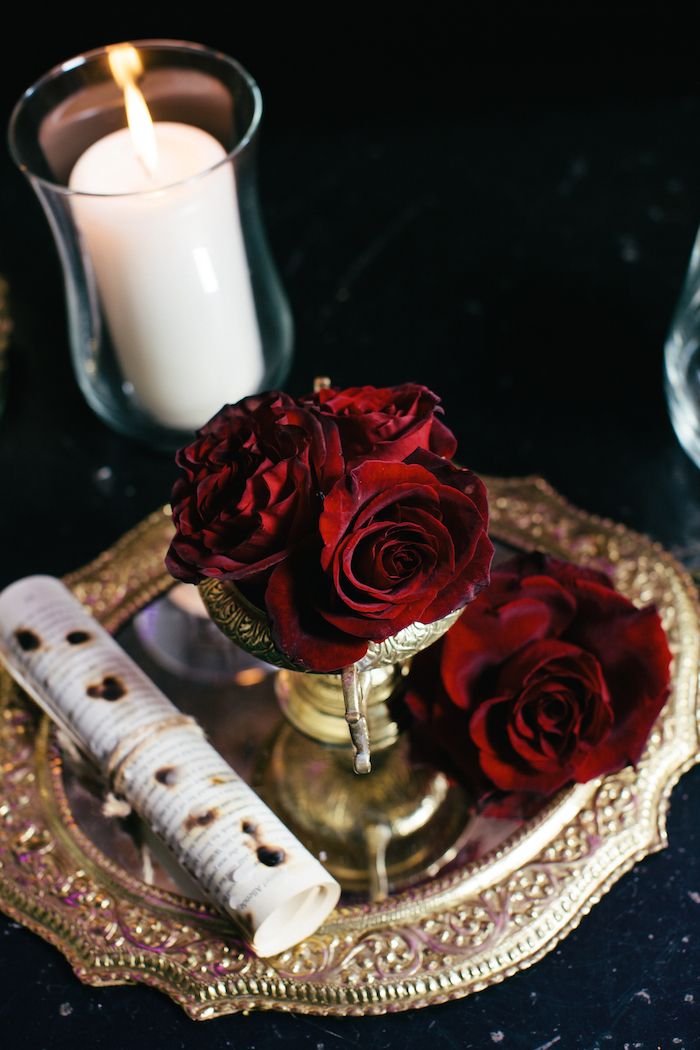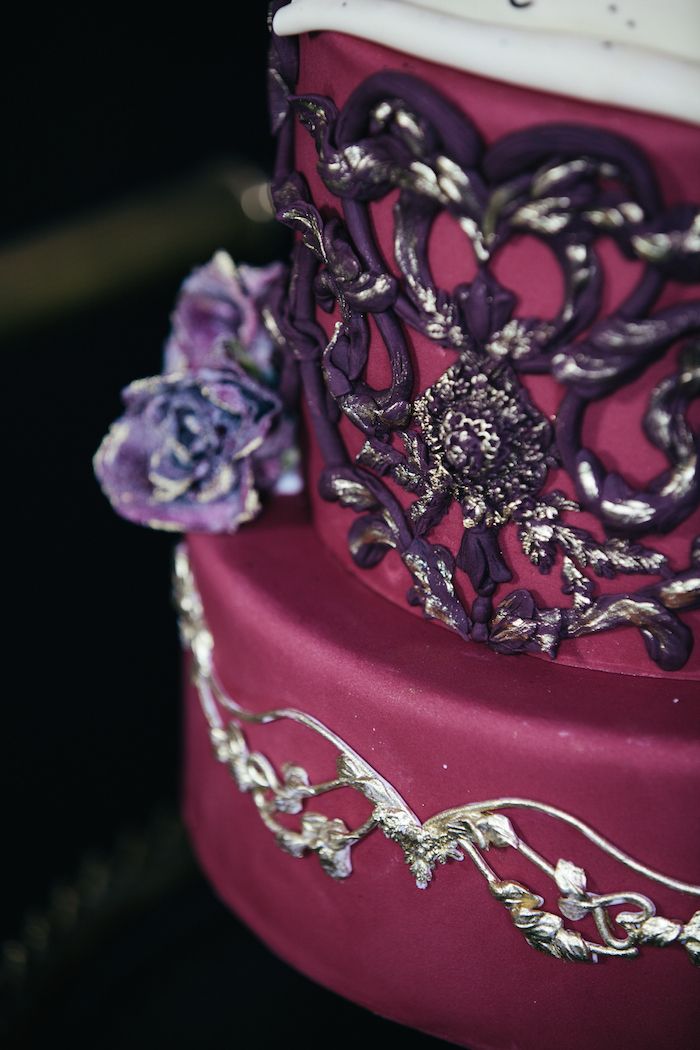 A massive branch canopy was constructed by
D & D Florals
and it hovered over this 6-foot vintage harvest table to create a powerful setting. The vivid colors of the red, aubergine, and ivory florals assisted in expressing this story of passion and love.
Happily Ever After Rentals
was instrumental in providing all of the vintage furniture as well as this beautiful velvet sofa. Talk about making a statement! Am I right?
And of course, every feast must have sweets!
Nadia and Co.
created a show-stopping, hand-painted cake that proved to be a huge focal point for this shoot. But she didn't stop there. Oh no! She also created Honey Fig Pavlova and Rose water meringues filled with mousseline cream and honey stewed figs.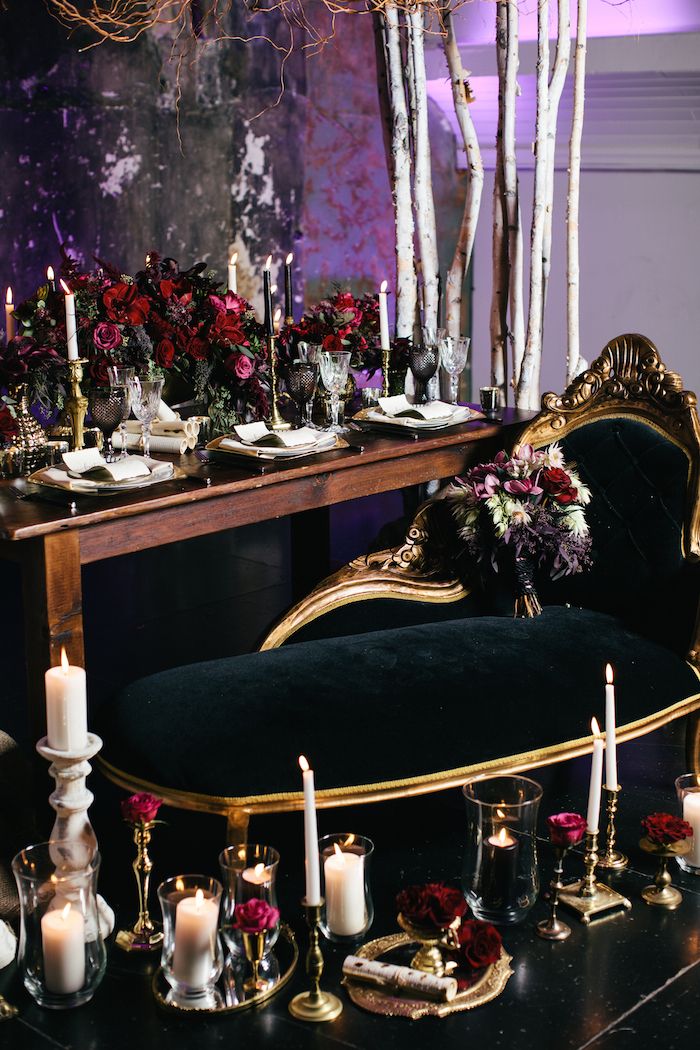 Um how epic is this? The bold intensity of these colors make the perfect dramatic backdrop for the monologue, "But soft! What light through yonder window breaks? It is the East, and Juliet is the sun!"
Truly a stunning scene. Virtual high fives and hugs to everyone who came together to make this gorgeous wedding inspiration come to life. It's truly a work of art!
Share This: