Izzy Hudgins Photography
.
As you can see,
French Knot Studios went above and beyond with the event and floral design! And being that I tend to favor designs that mix both modern and vintage details, this shoot is totally my style.
'Tis the season to spread good cheer. And today I'm just filled with joy and feel good vibes! What has me feeling so inspired on this Monday morning, you ask? Say hello to this creative editorial captured by our friends over at
From the Designer, "Weddings during the holiday season are great: the air is crisp, family is already traveling, and everyone is already in a festive mood. But holiday weddings don't have to be red and green and covered in pine cones to feel Christmas-y."
"Today we're sharing holiday inspiration with a twist with this unique color palette which combines shades of blue and pops of fuchsia." Things to be on the lookout for: Cute and quirky groom's attire featuring a checked shirt and a striped tie. Love it! Also eye catching is the bride's fun and colorful statement necklace. Other standouts include a white deer statue (which adds a modern touch), beautiful vintage furniture pieces, fun streamers, and the most gorgeous handmade garlands.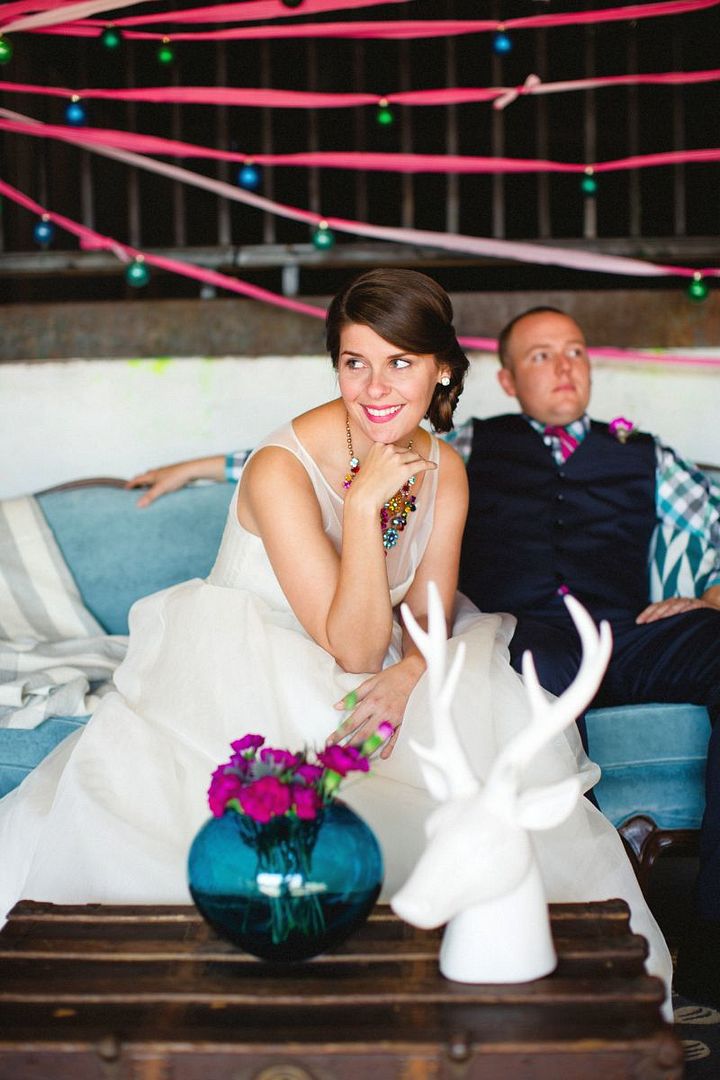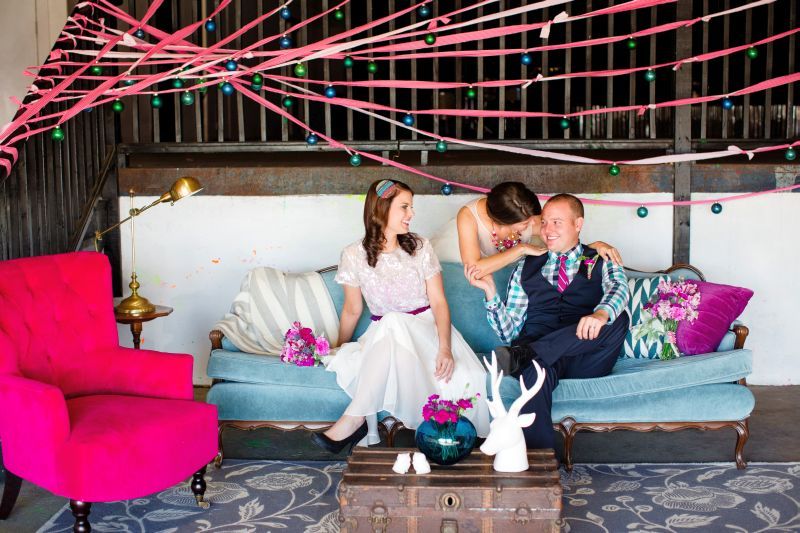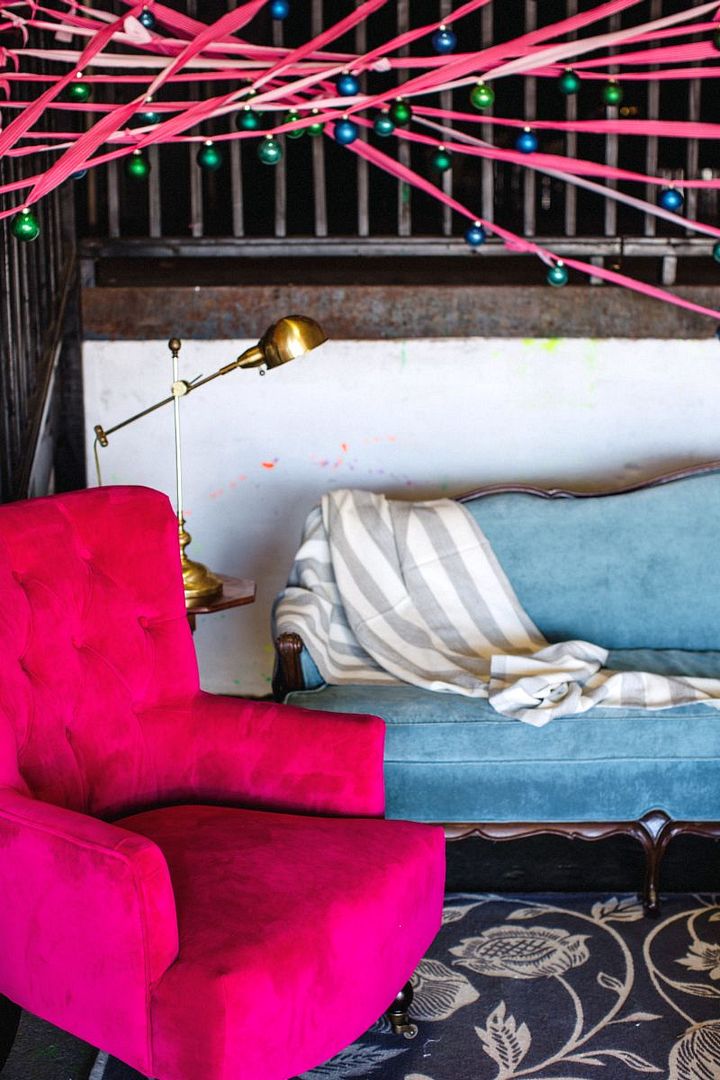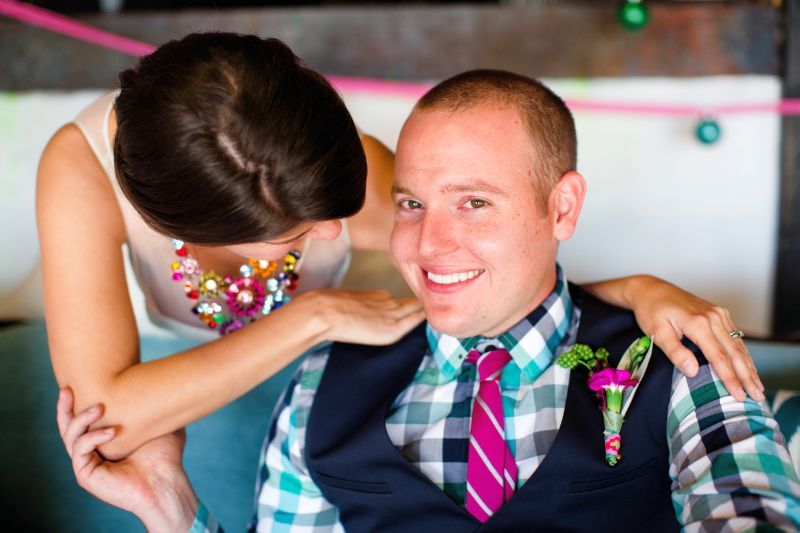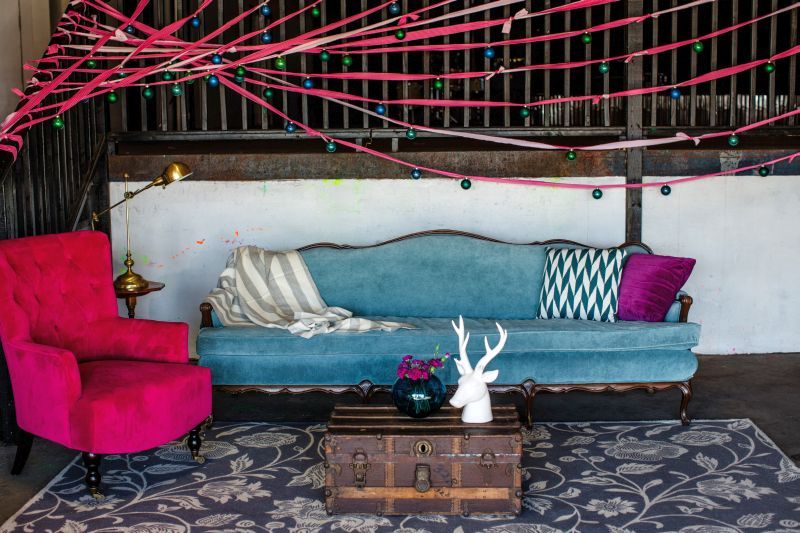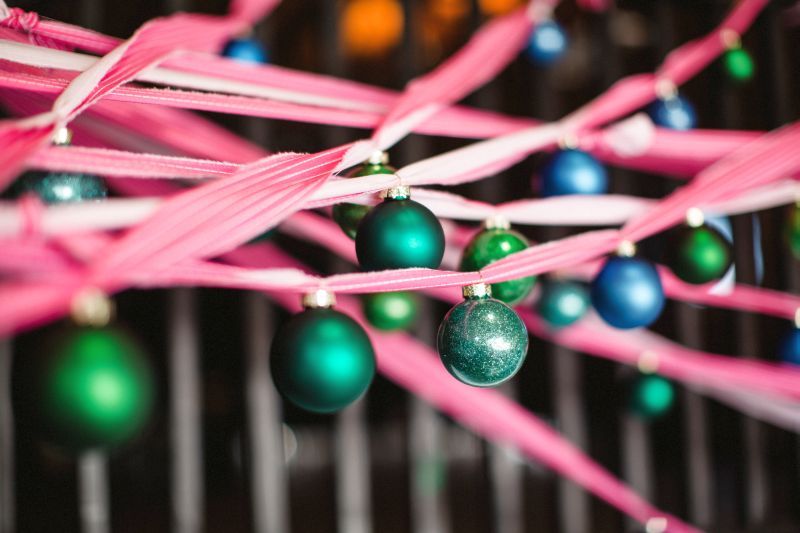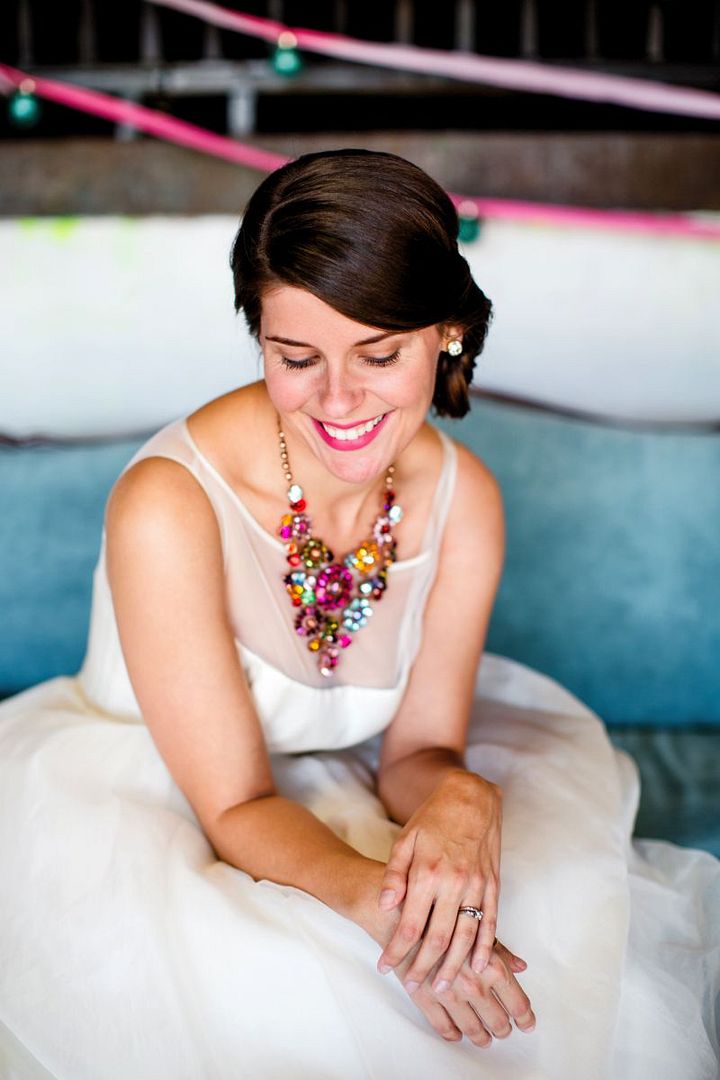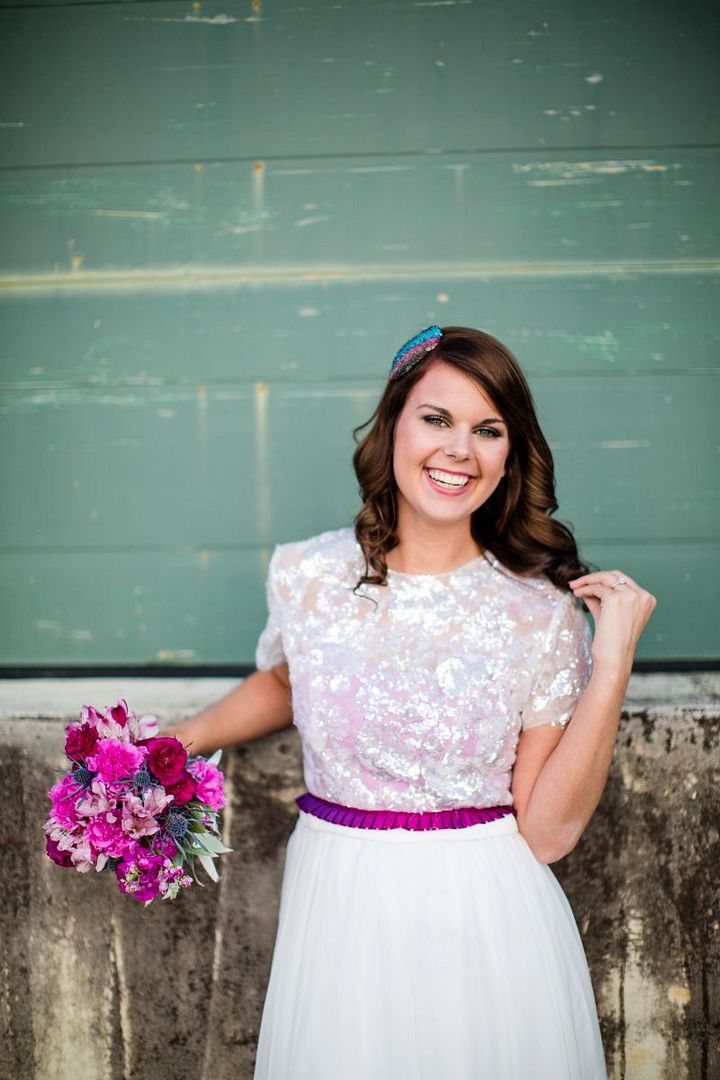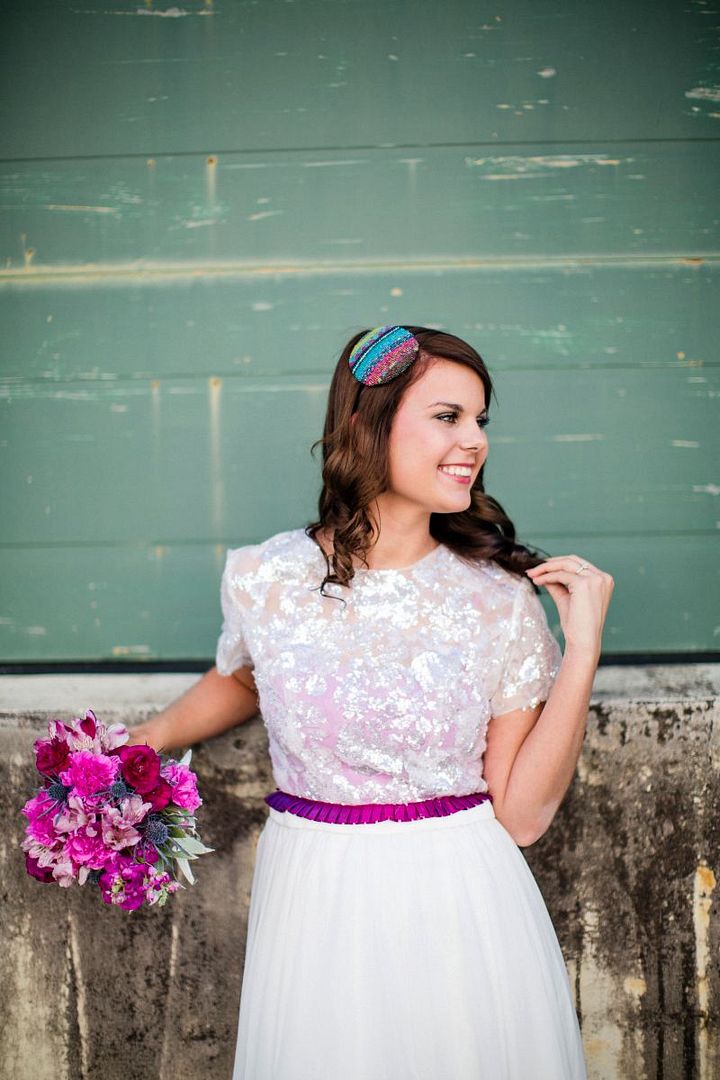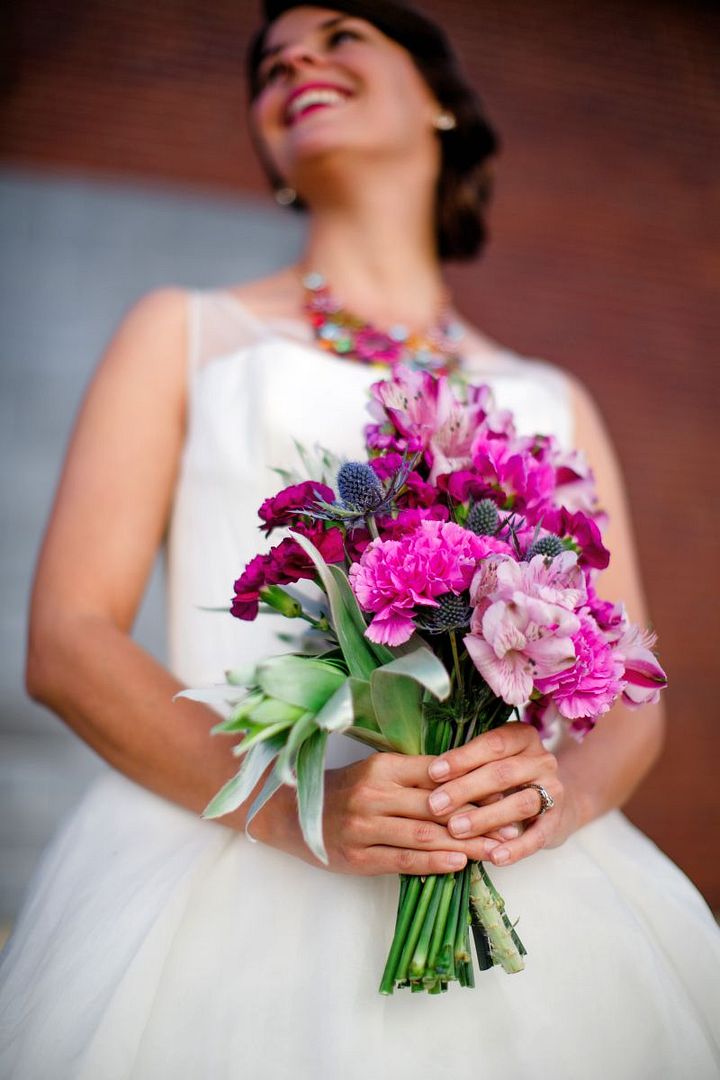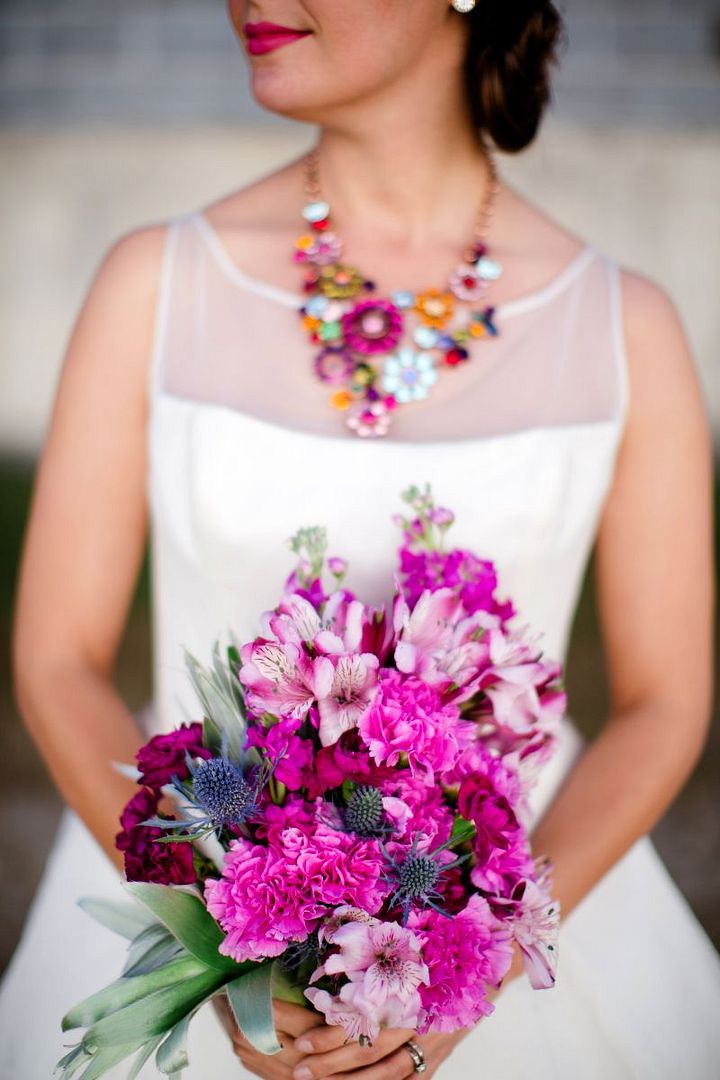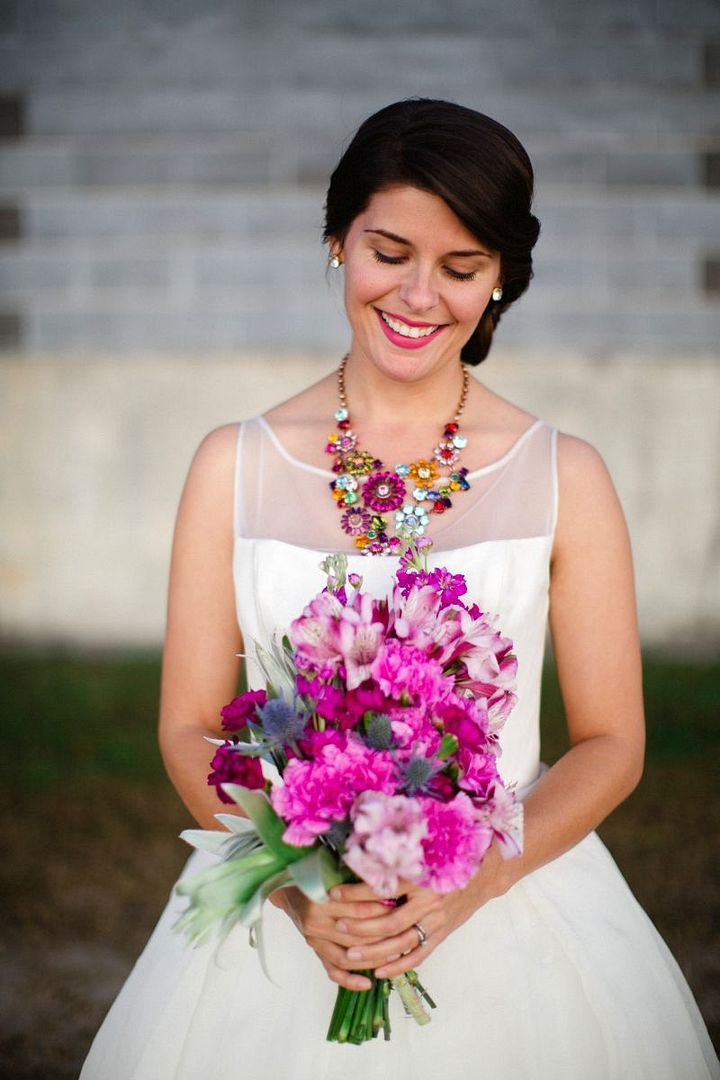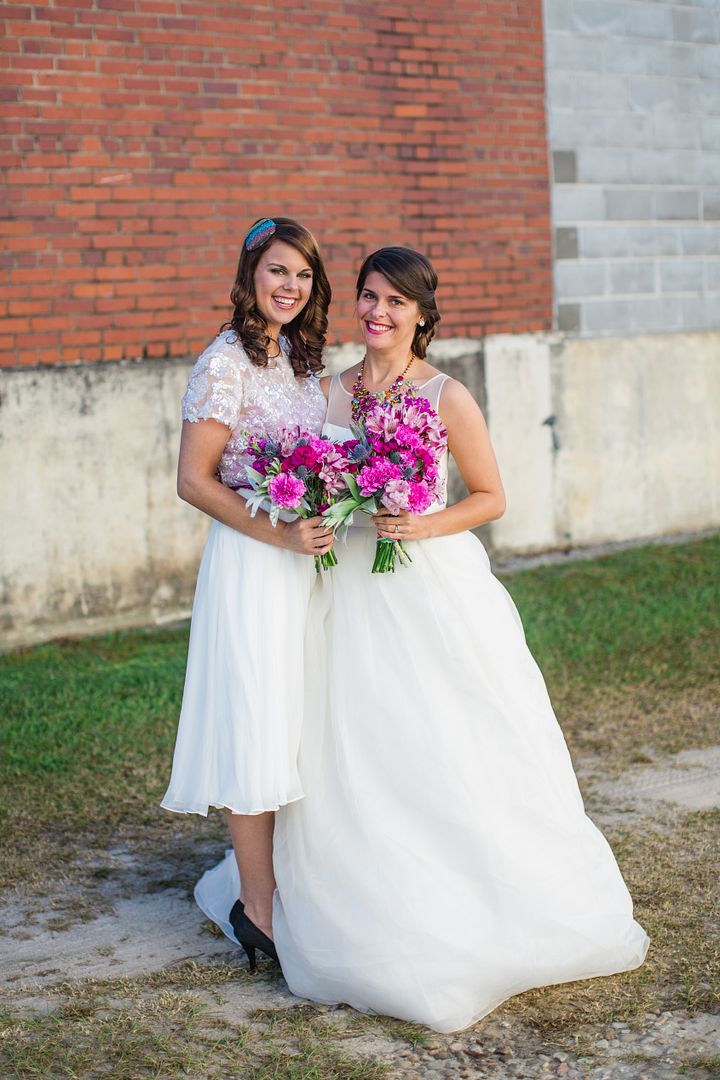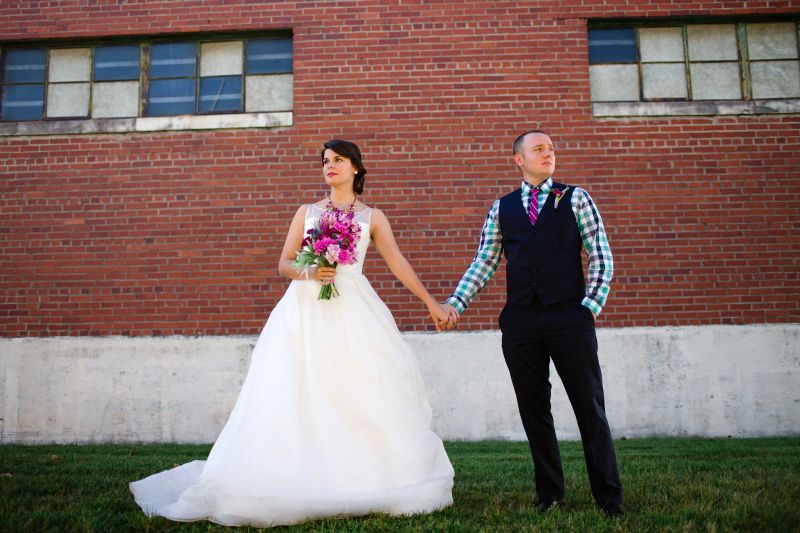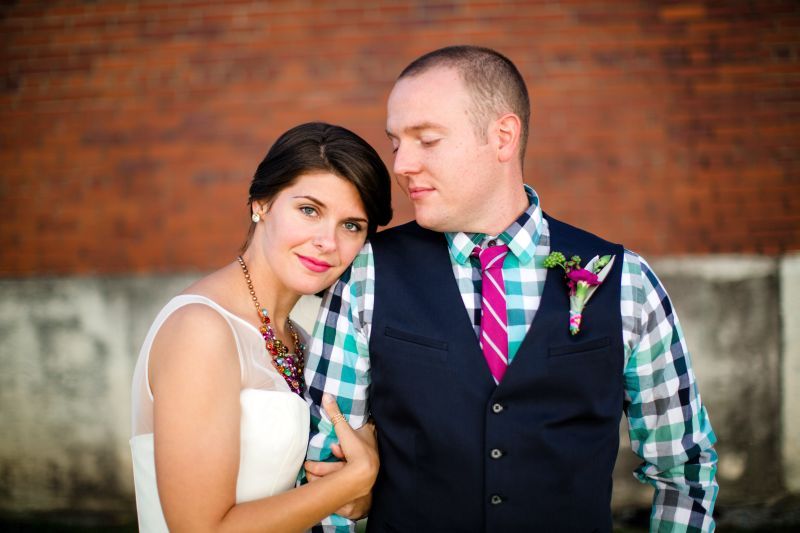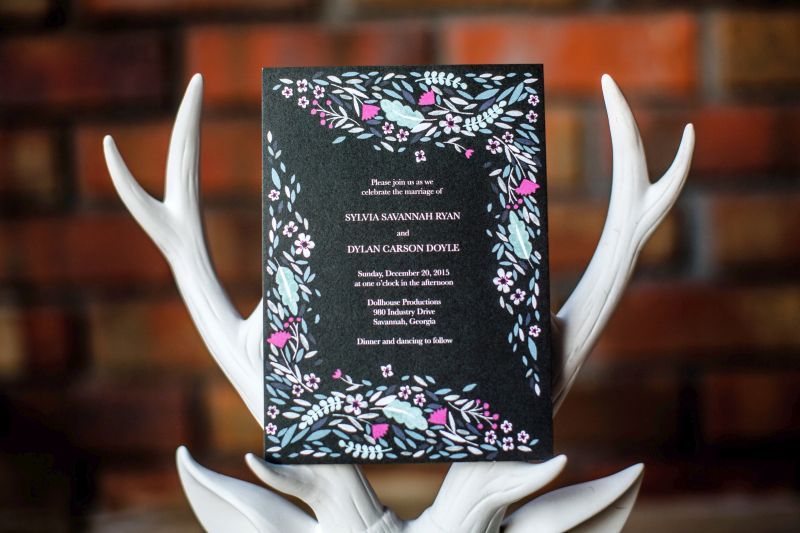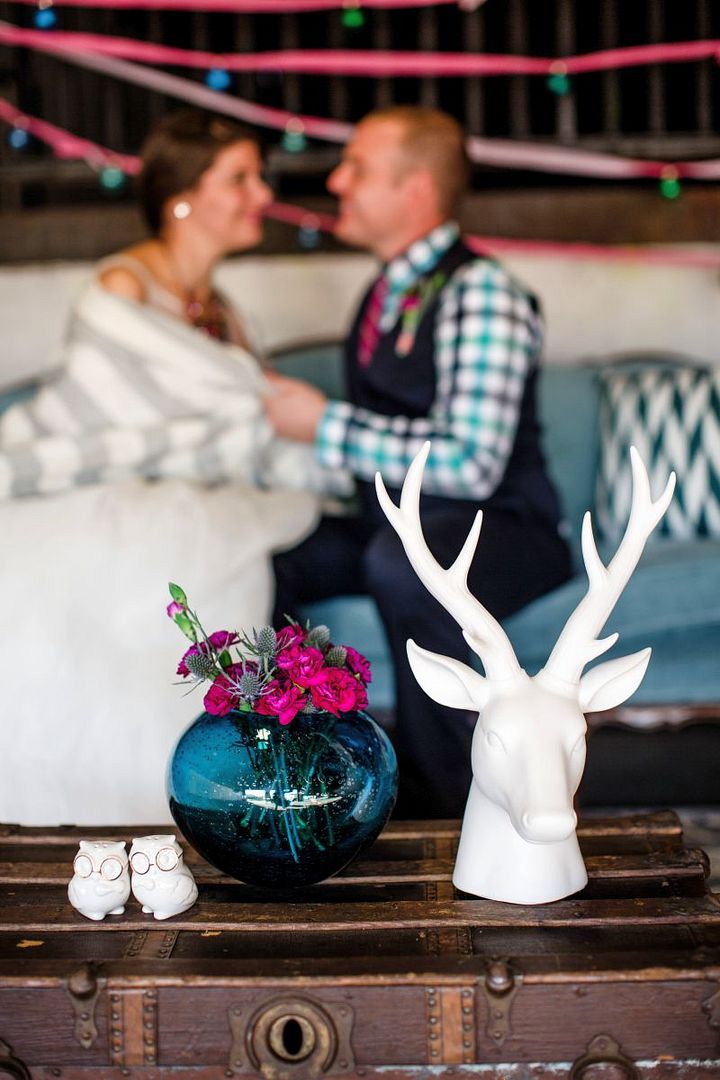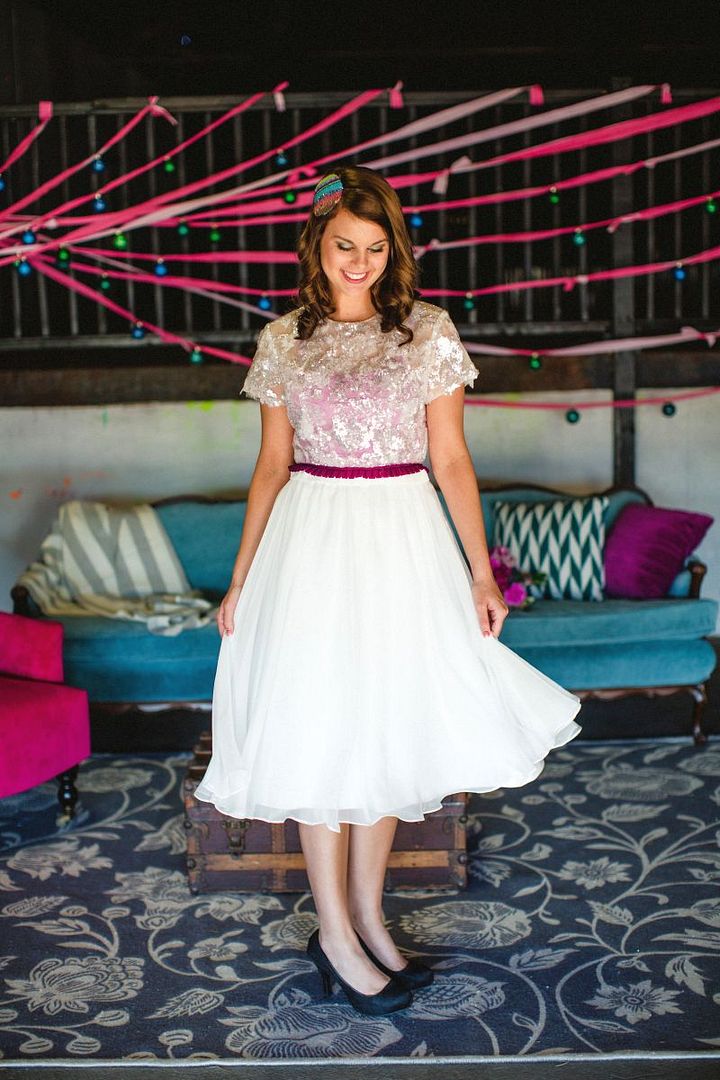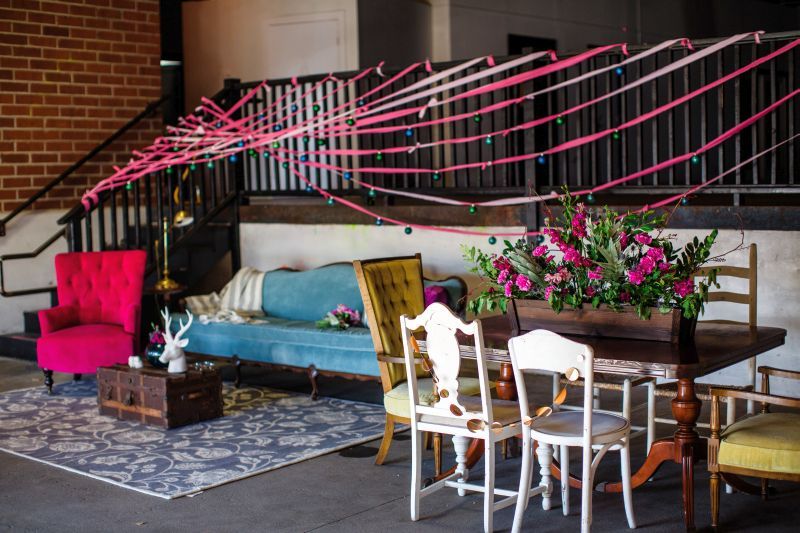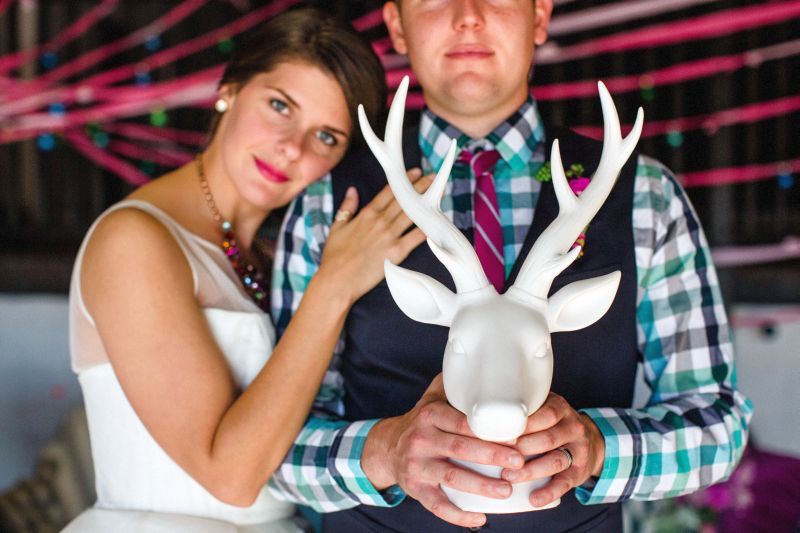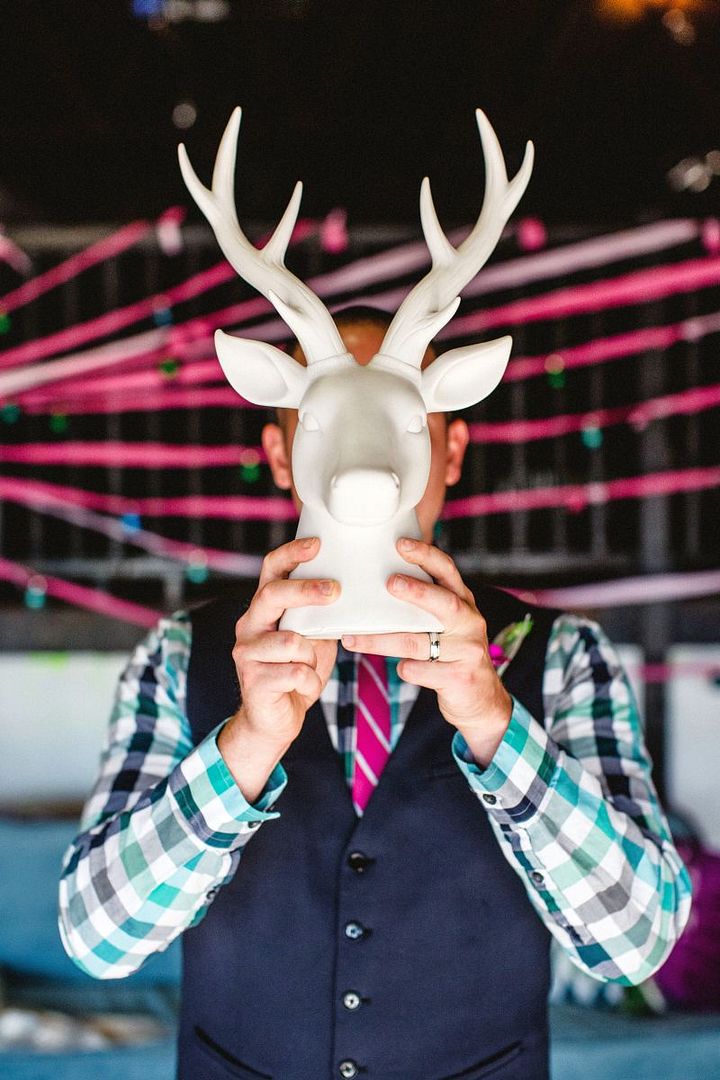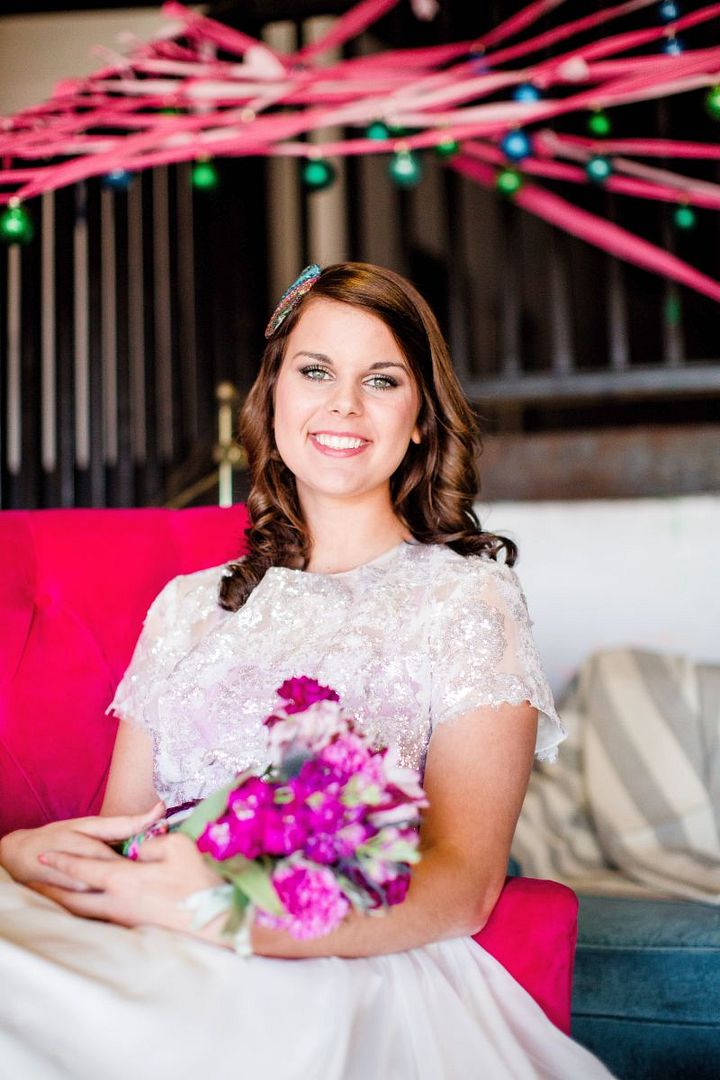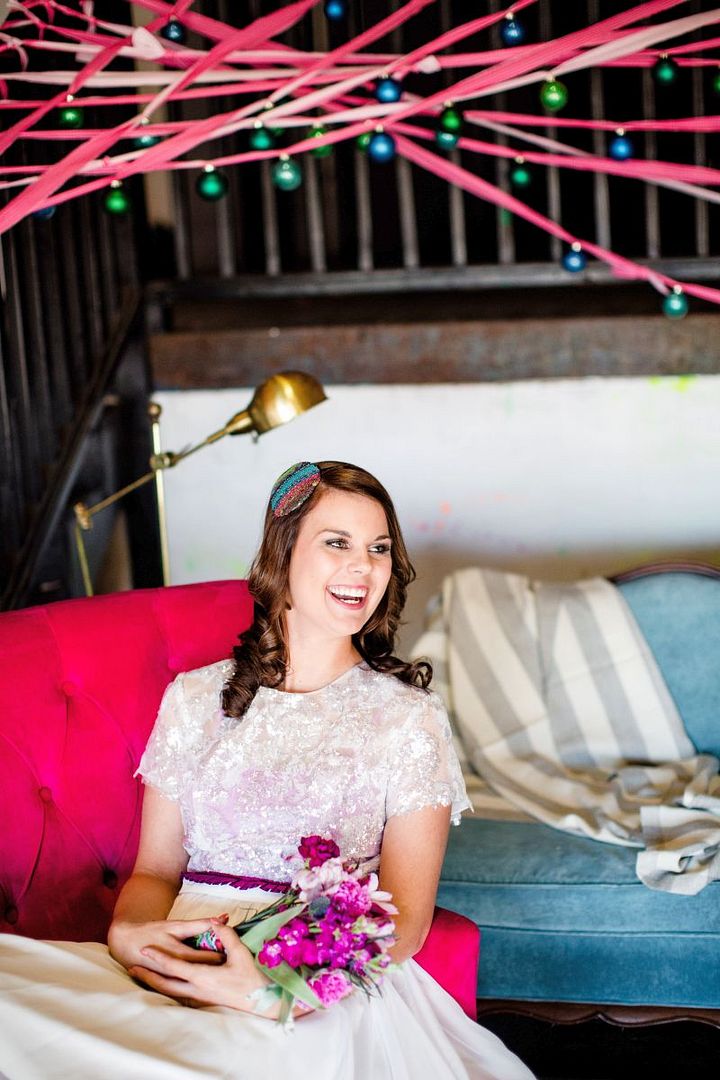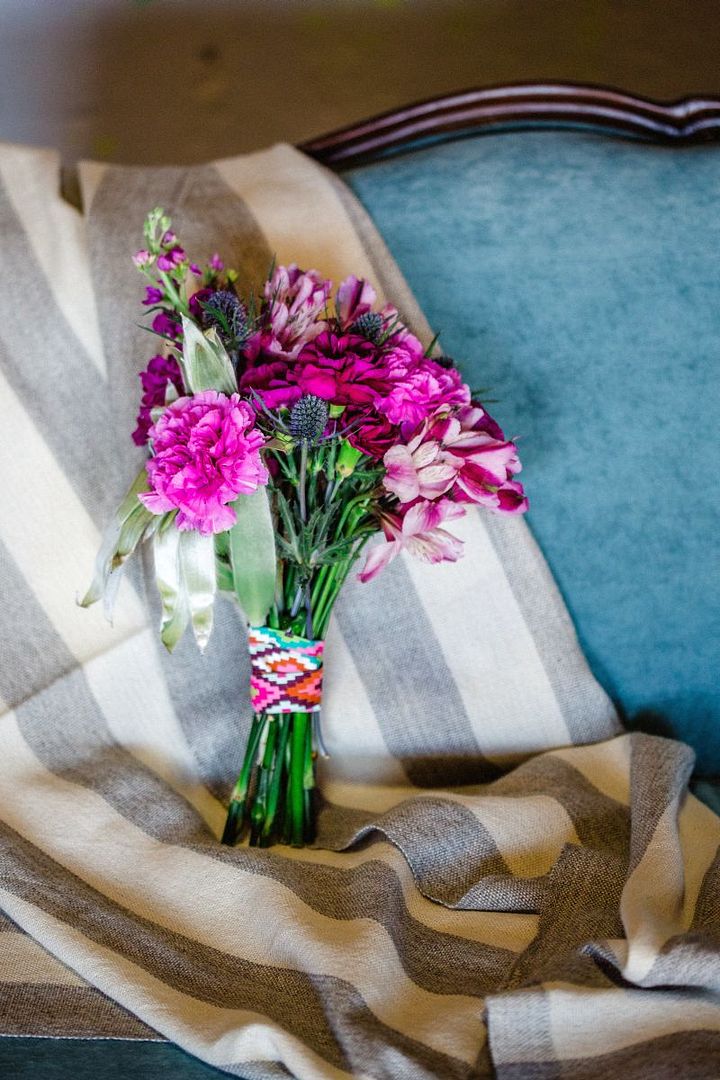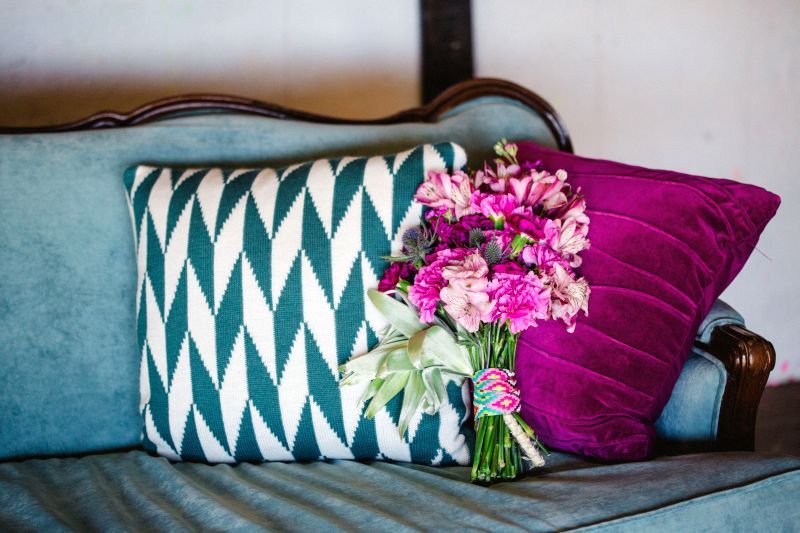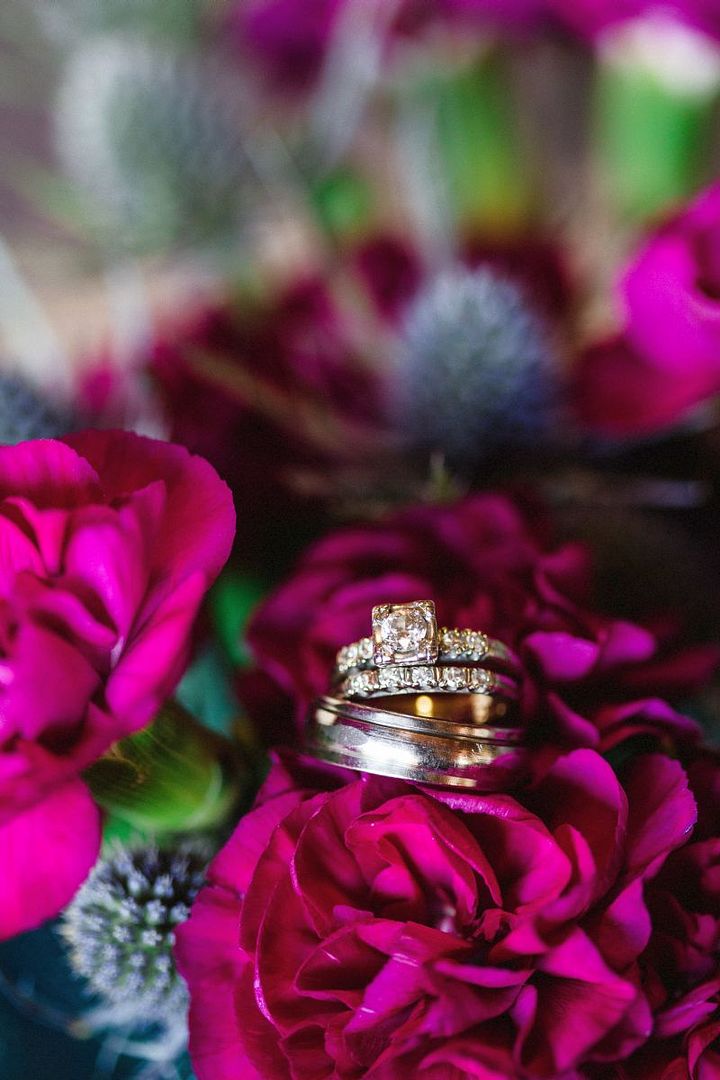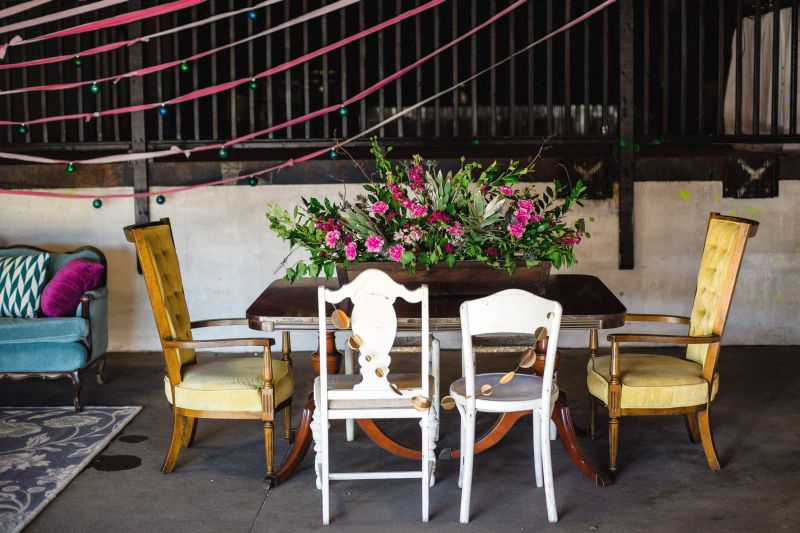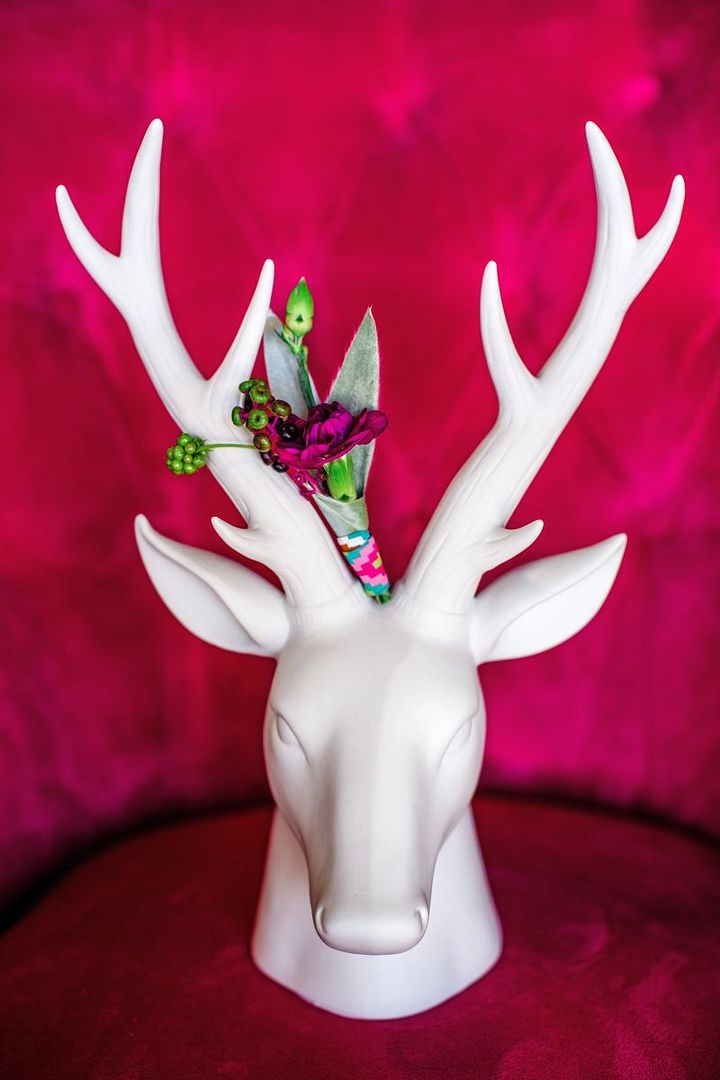 For a quick and easy DIY, French Knot Studios suggests creating streamers by "tearing cotton fabrics into strips for a quick frayed finish. Knot the ends to get the length you want, and thread with Christmas bulbs."
Looking for more tips on how to get the look? Our designer suggests that a cozy lounge space be created. "Opt for a farm table to keep the feeling of family togetherness." Audrey of French Knot Studios also points out that, "bridesmaids can pull of white too if their dresses are shorter, or have a different silhouette. In this case, an orchid cami layered underneath offers a little pop of color underneath the sequined bodice. Keep the guys casual by leaving the jackets at home, and pair a bright tie with a bold pattern."
Well, color me inspired! I don't know about you, but I'm just loving the looks of this creative scene. Are you with me? I mean, these colors are just amazing. Plus who isn't loving the looks of these radiant blooms? This shoot is all about playing with pattern and color while mixing in a bit of whimsy. It's a look that communicates a very fun and festive feel. And for those reasons alone, I'm in love! Off to pin the pretty!
Share This: