As we all prepare to watch the clock strike midnight for 2015, I couldn't resist sharing these sparkly, confetti-filled, New Year's Eve party ideas!
From the designers, "We took the uber-popular signature style of kate spade new york and put our own spin on it. Bright hues were paired with white and black polka dots, plaid, stripes, houndstooth and damask. And while color and pattern took center stage, it wouldn't be a New Year's party without confetti, glitter, and a little bit of bubbly!"
Things to be on the lookout for: Fun, hand crafted details including an super fabulous DIY "resolution wall" made from a mattress frame, over 80 clear balloons positioned to create the perfect bubbly backdrop for the tablescape, 3 foot glittered vases, polka dot bow tie napkins, and the sparkliest champagne bottles I ever did see!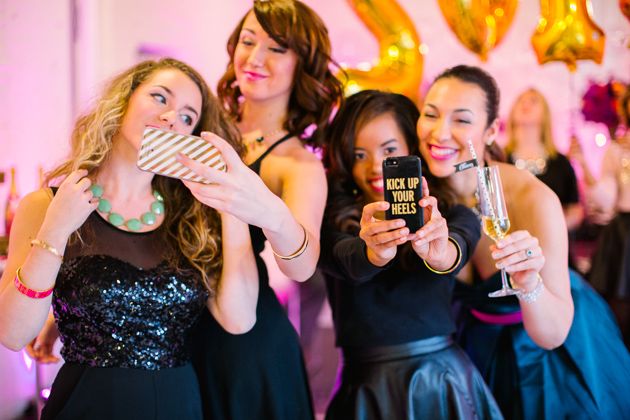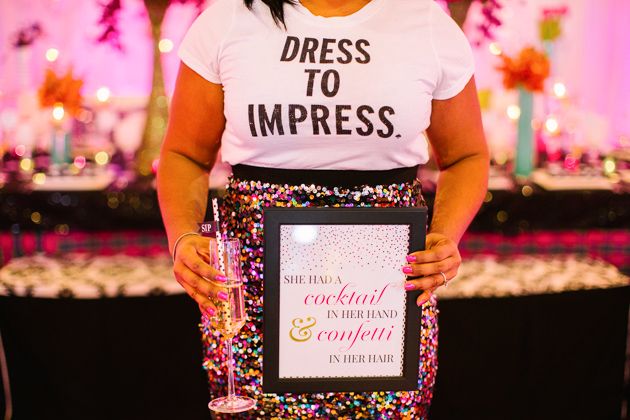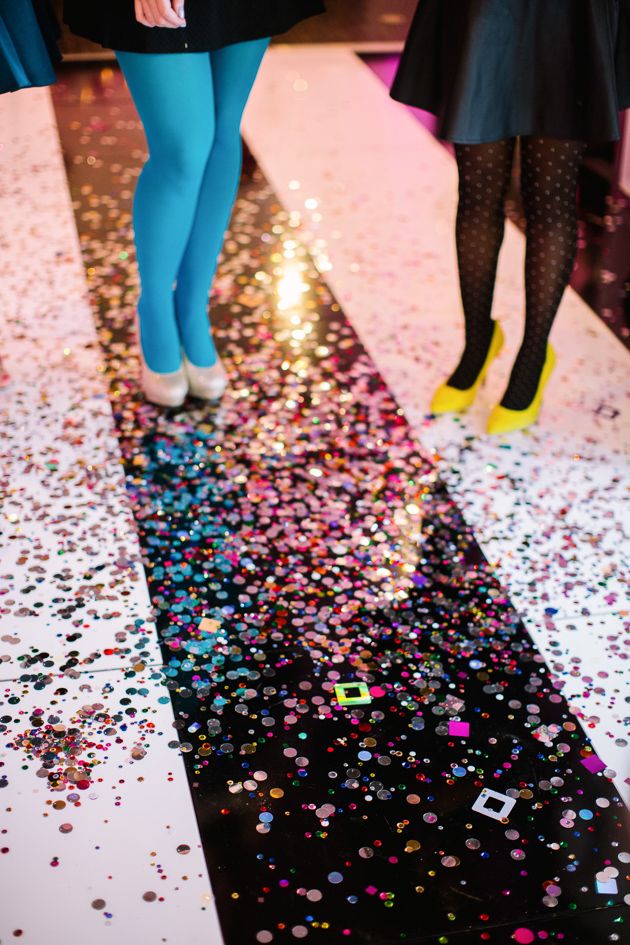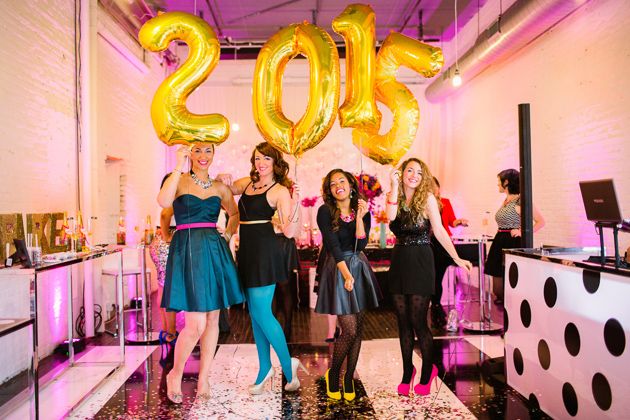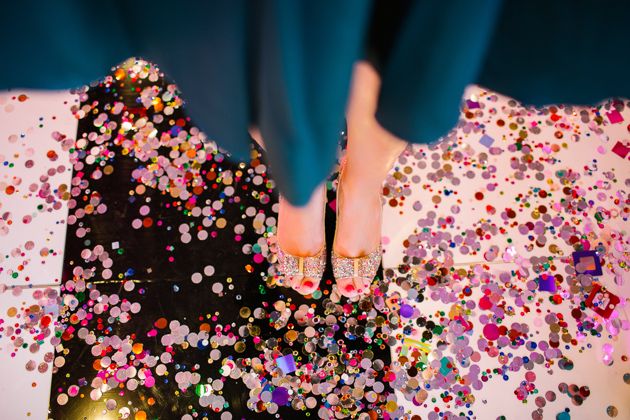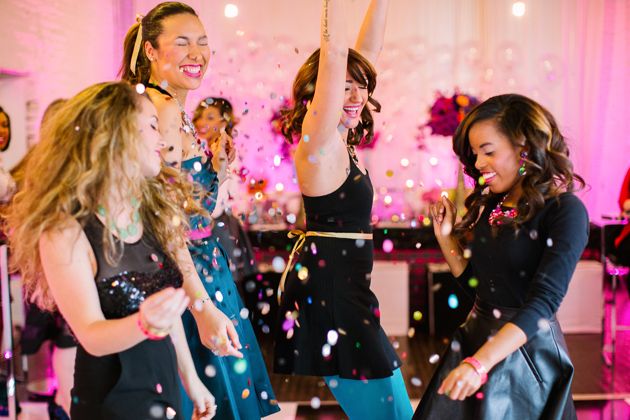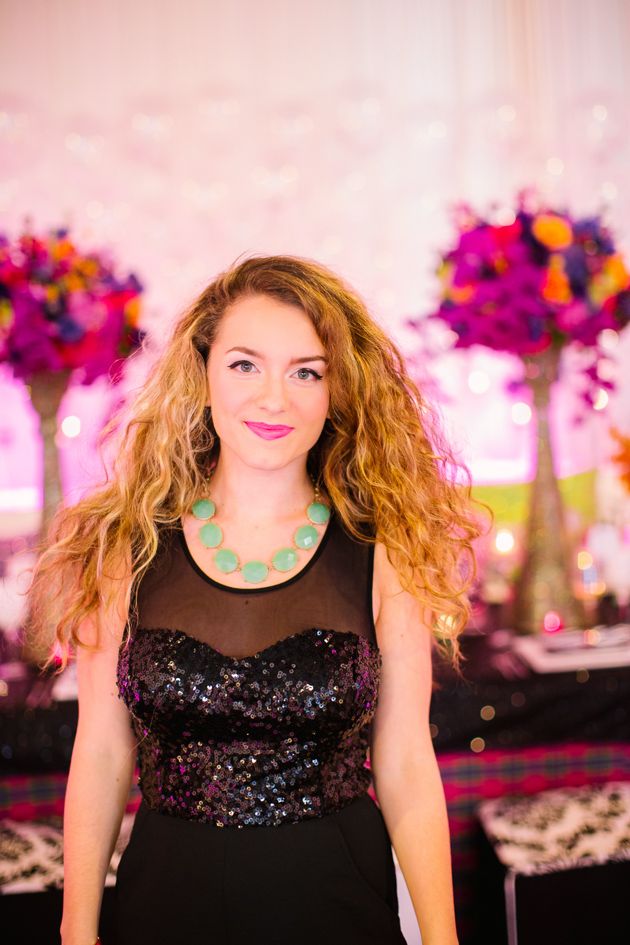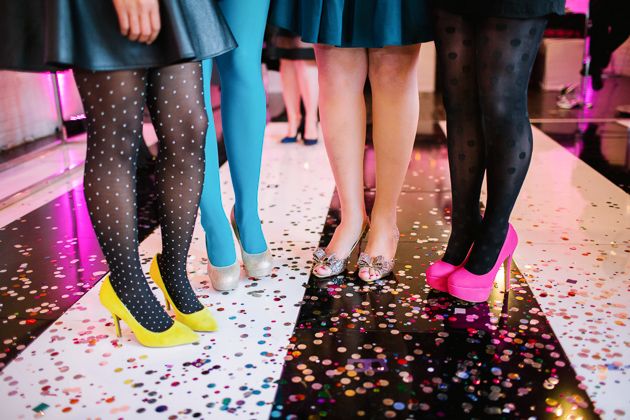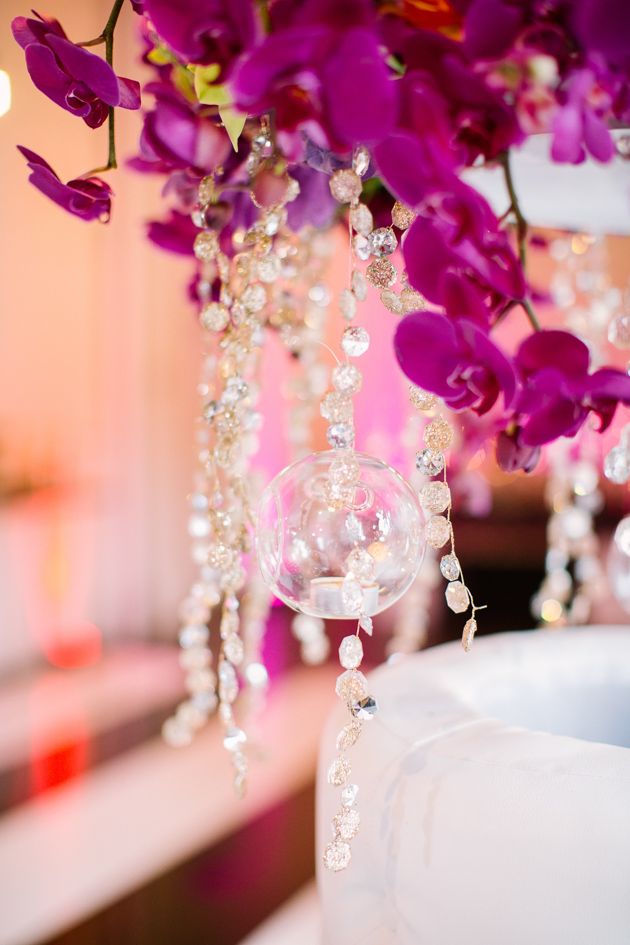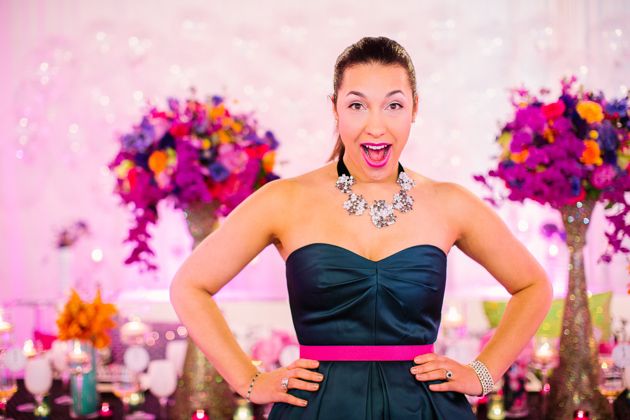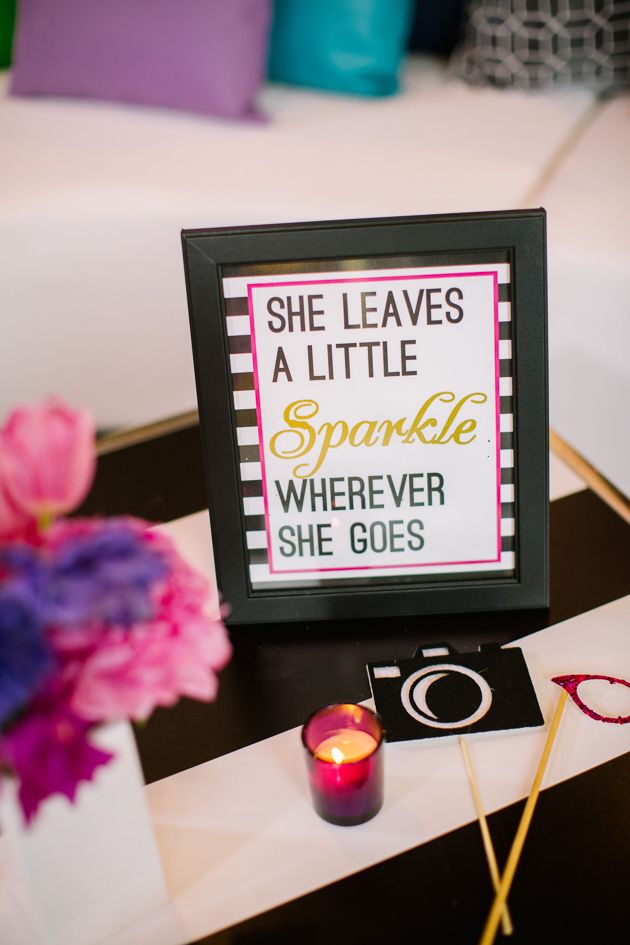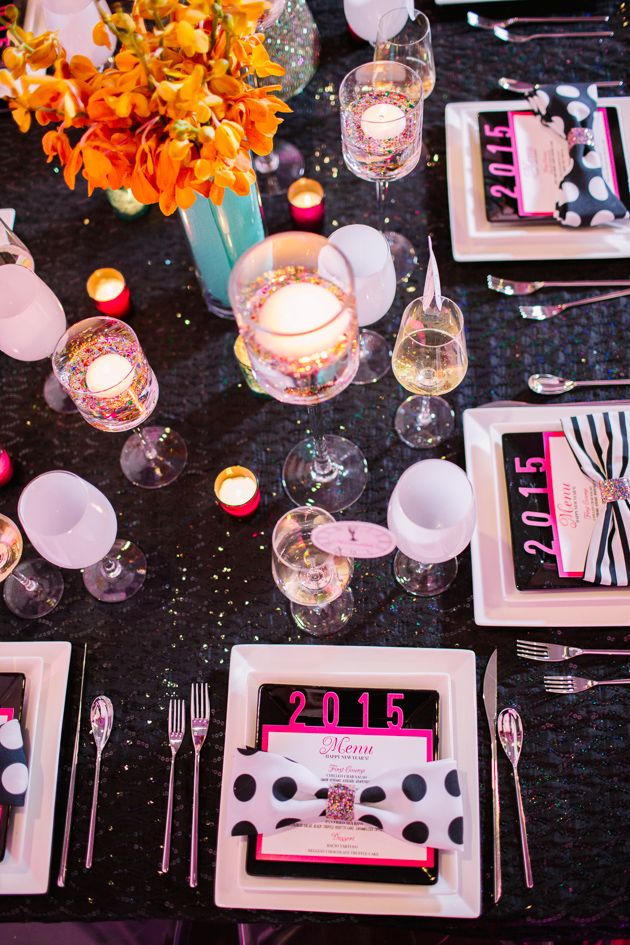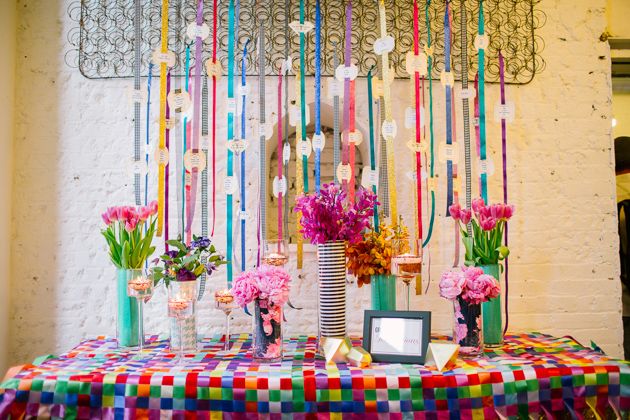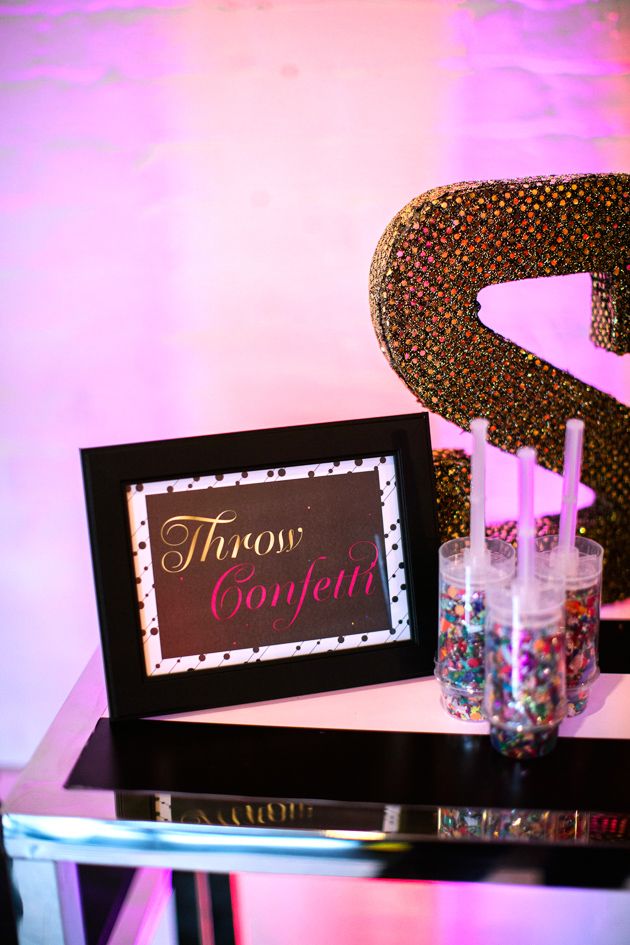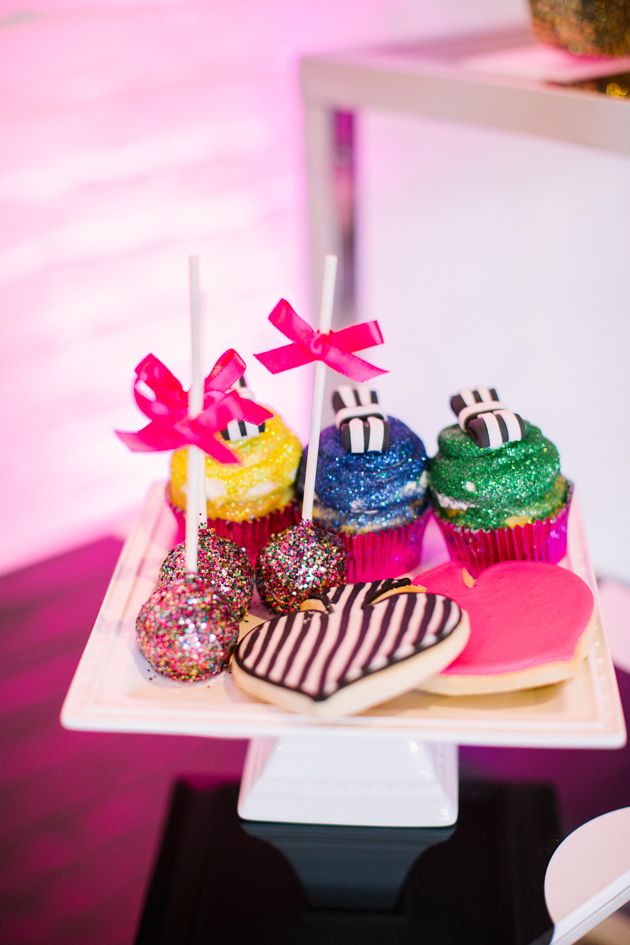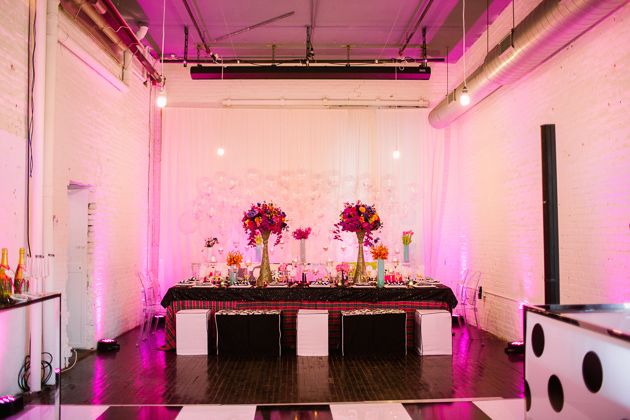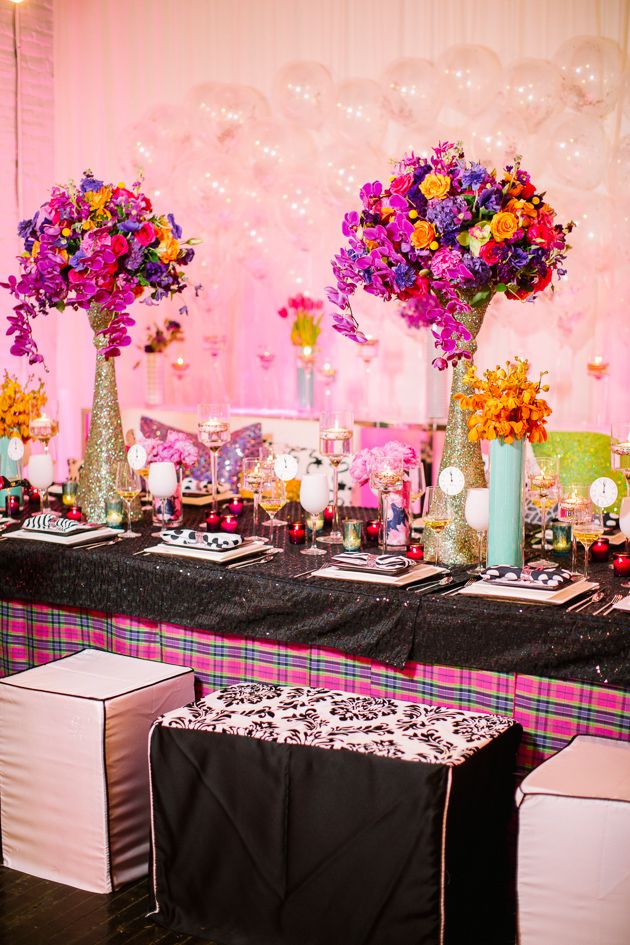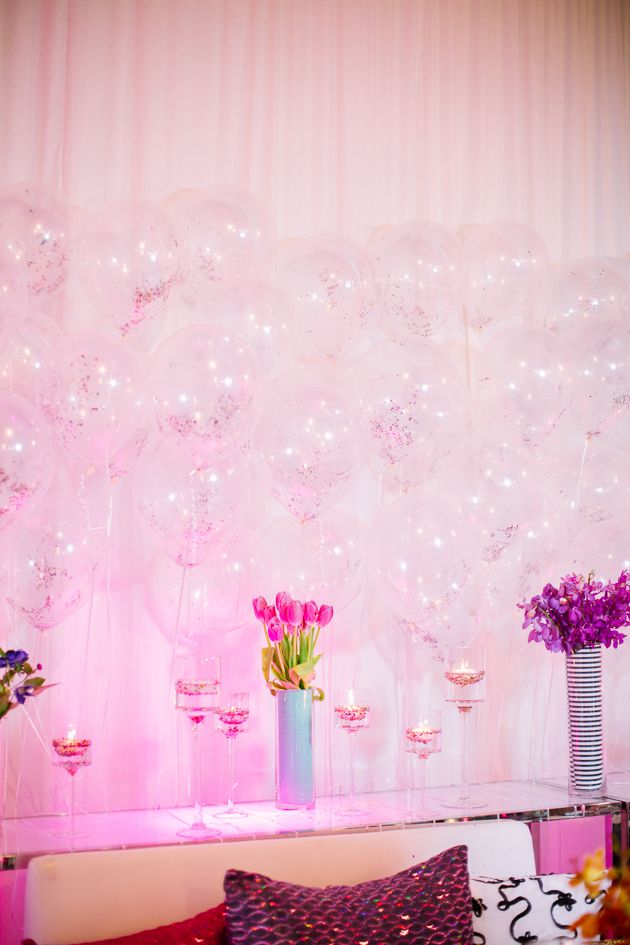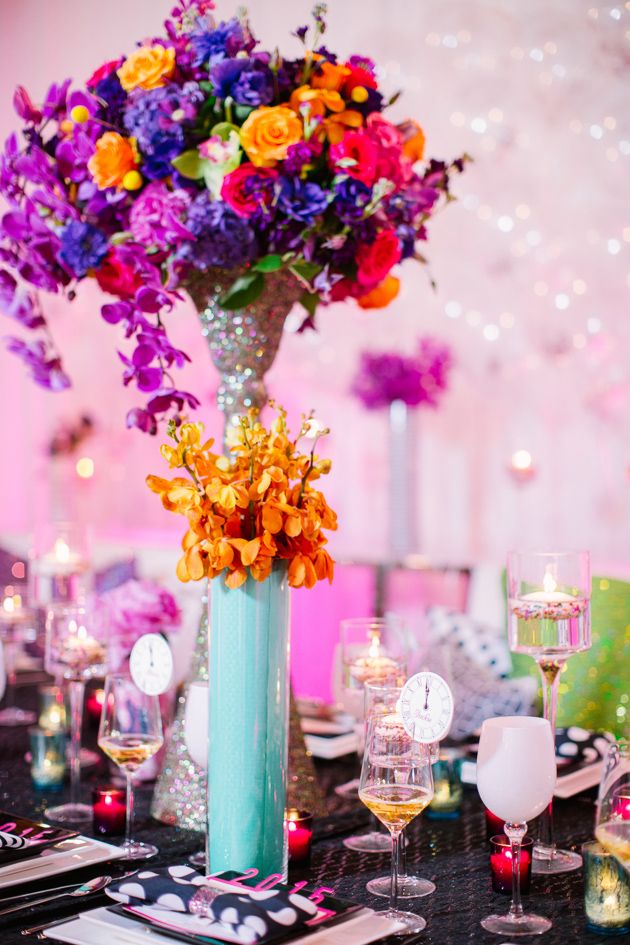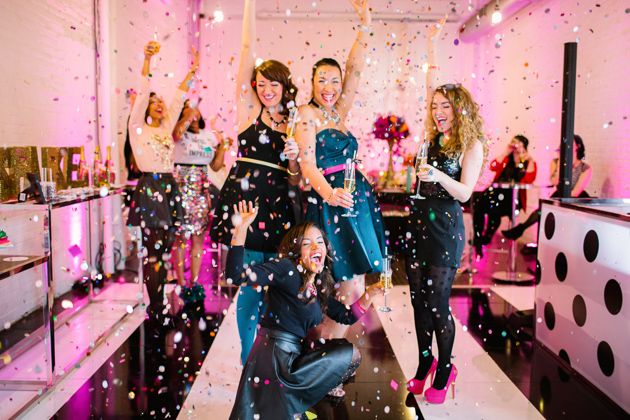 So totally fun. Am I right? Oh, I can just hear the music now... More from the designer, "As each of our dancing queens rang in the new year, she had a cocktail in her hand, confetti in her hair, and she left a little sparkle wherever she went!"

Sounds like my kind of party! Cheers to the new year! So totally obsessed with everything about this. So much so that I'm definitely going to be pinning every. single. detail. And these kate spade new york inspired touches? A perfect theme for a New Year's Eve party, if you ask me!

Kudos to all the talented pros who came together to make this fun-filled scene come to life! I'm especially digging the black and white stripes, the confetti, and those polka dots. Oh, and those blooms! How could I forget?

Time to drink champagne and dance on the tables, you guys! Okay, so maybe not dance on the tables. Let's not get ahead of ourselves now. But a cold glass of champagne is sounding pretty good about now. Anyone care to join me? Pop. fizz. clink.


Photography:

Caitlin Thomas Photography

// Venue:

Mattress Factory Museum

// Design:

{SHE} Shayla Hawkins Events

// Floral + Event Design:

Mocha Rose Floral Design

// Floral Distributor:

Mayesh Wholesale

// Rentals + Furniture:

All Occasions + Marbella

// Linens:

Mosaic

// DJ:

Jeremy Ganss Productions

// Videography:

Sho Films

// Stationery Design:

Diva Gone Domestic

// Cake + Dessert Design:

Bella Christie's

// Hair + Makeup: Emma + Suzanne of Face, Skin, & Body
Share This: