If there's one thing that I love to feature here on The Perfect Palette, it would definitely have to be all of the creative and colorful fashion trends that have emerged for bridesmaids! One super cute wedding trend that I've been spotting over and over that completely breaks the rules of tradition are bridesmaids in boots!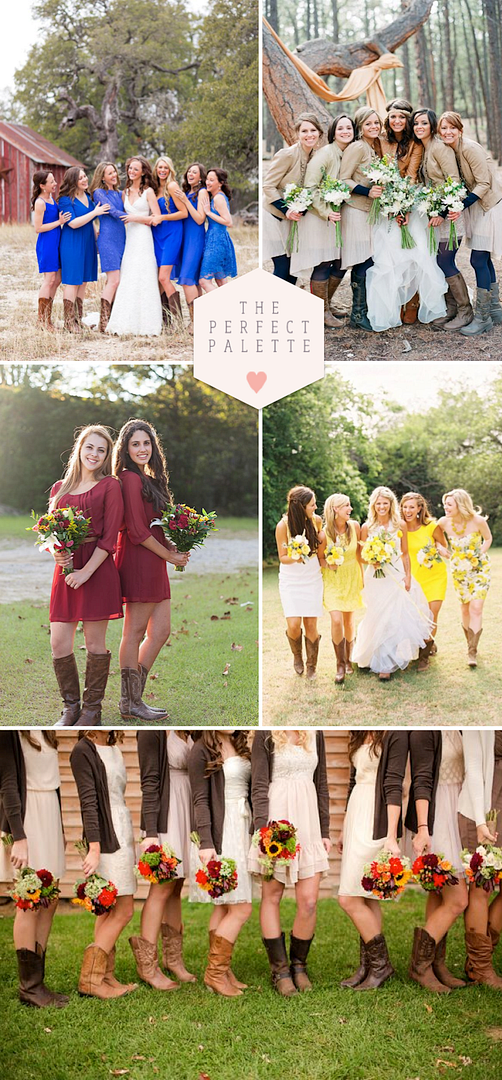 Blue Bridesmaids:

Tara Welch Photography

via

Style Me Pretty

// Boho Bridesmaids:

Cassidy Brooke Photography

via

Ruffled

// Cranberry Dresses:

Middle Child Photography

via

Wedding Chicks

// Yellow Bridesmaids:

Ryan Ray Photography

via

Snippet and Ink

// Country Style: via

Rustic Folk Weddings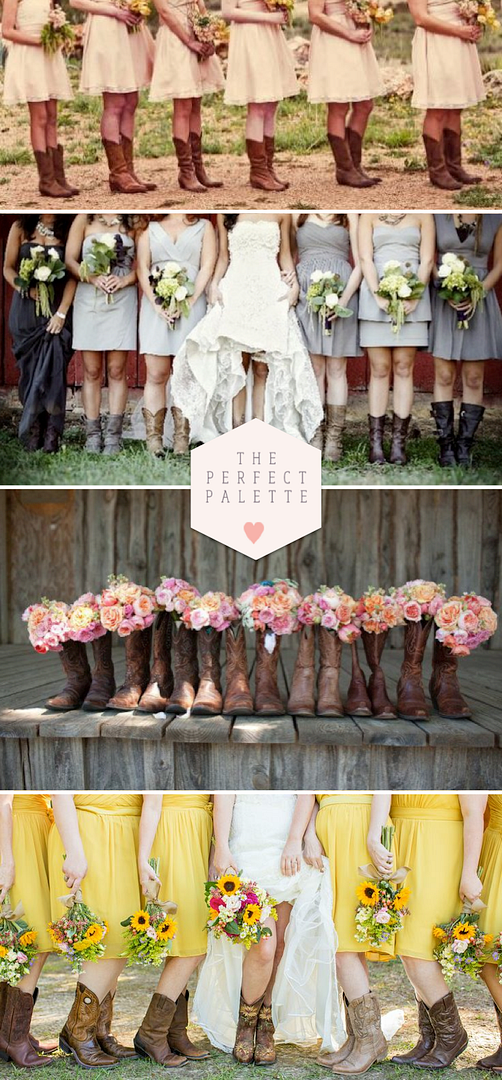 Rustic Bridesmaids:

Steven Meyers Photography

via

Emmaline Bride

// Gray Bridesmaids: // Cowboy Boots: // Yellow Bridesmaid Dresses:

Erin Lindsey Photography

via

Rustic Wedding Chic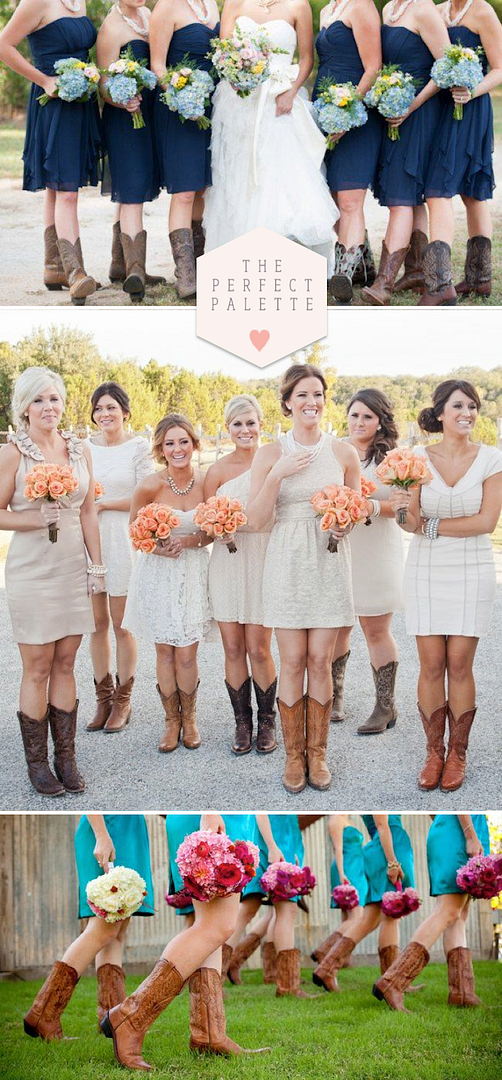 Blue Bridesmaid Dresses:

Avery Photography

via

Rustic Wedding Chic

// Ivory Dresses and Boots:

Jennifer Weems Photography

via

The Knot

// Turquoise Dresses:

She-N-He Photography + Design

via

Style Me Pretty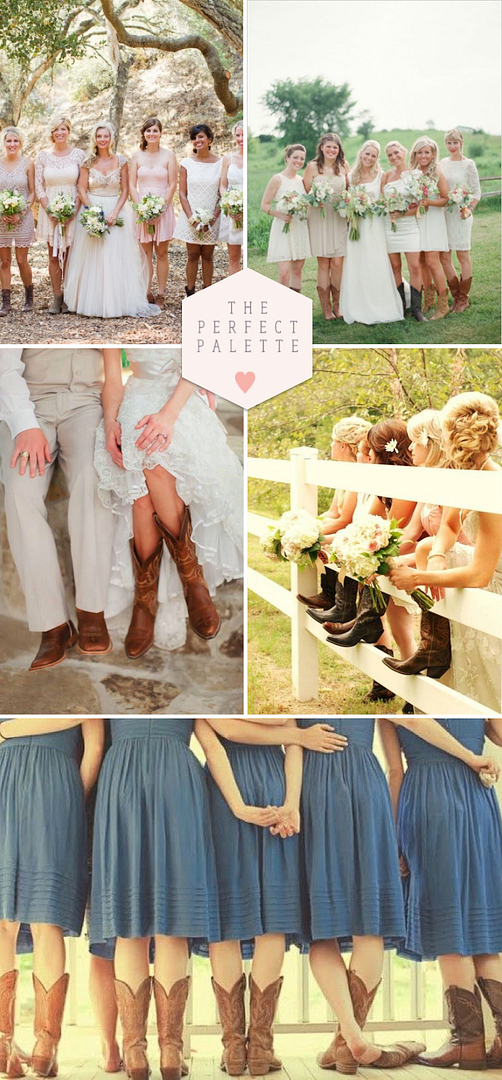 Pink Bridesmaids:

Alex Creswell Photography

via

Martha Stewart Weddings

// Bridesmaids in Neutral Tones:

Emily Steffen Photography

via

Wedding Chicks

// Bridesmaids with Fence:

Sunflowers + Charm

// Blue Dresses with Boots:

Our Labor of Love

via

Once Wed
Because what's not to love? This trend is the kind that has a way of adding character in an unexpected way. No longer do you have to stick with tradition. Nope! Your bridesmaids can totally rock all sorts of fun styles, and bridesmaids in boots are at the top of my list of favorites! From cowboy boots to buckle boots, there's no denying my love for this look! Just one peek at all of these darling examples and I'm already wishing I could have a re-do wedding.
Looking to snag this style? Recreate it by pairing your favorite bridesmaid dresses with western style boots. Here's a few of my favorites!

Happy planning!
Share This: