Cedarwood Weddings

and with photography by Jenna Henderson, just one look and I think you'll see why I'm crushing so hard on this beauty of a shoot.
Every now and then a styled shoot comes along that nearly leaves me without words. I'm talking about the sort of shoot that pushes the envelope of pretty and makes me thank my lucky stars to be a part of this amazingly creative industry. With design and florals by
From the Designer, "Raw natural materials including
slate, wood and cotton,
blend seamlessly with beautiful bright florals and outdoor terrain in this
modern-rustic wedding inspiration
.
We mixed slate and wood with contemporary dinnerware, along with bold pops of poppy and coral to create a
balance of warm and cool
that can be used for all seasons."
"Bold fonts on the invitation suite lend a modern vibe, while cotton and wood bring the styling down to earth.
Our beautiful bride's smoky quartz necklace is a statement piece that compliments her
old-made-new
custom wedding dress using cotton lace in a modern design. "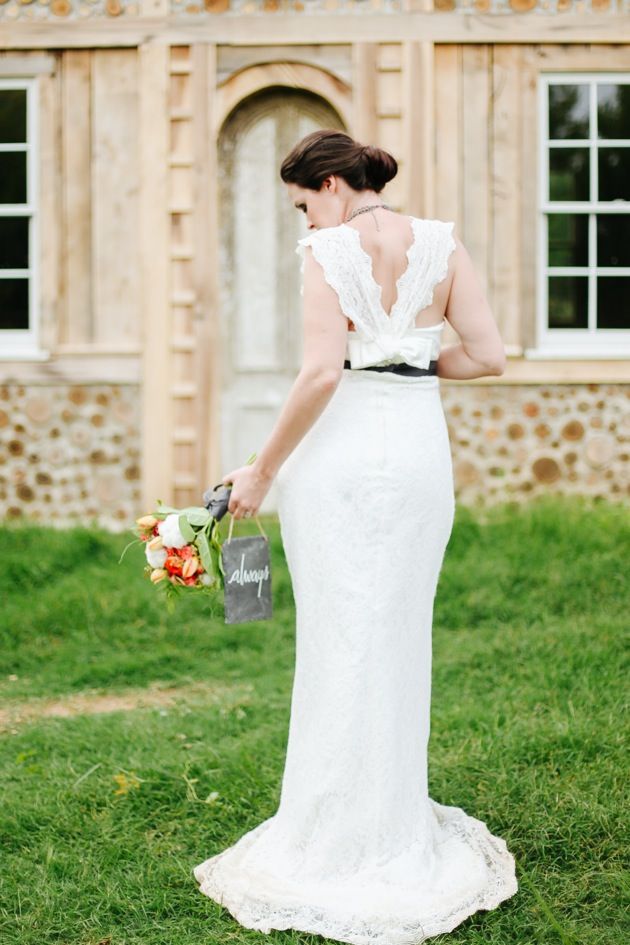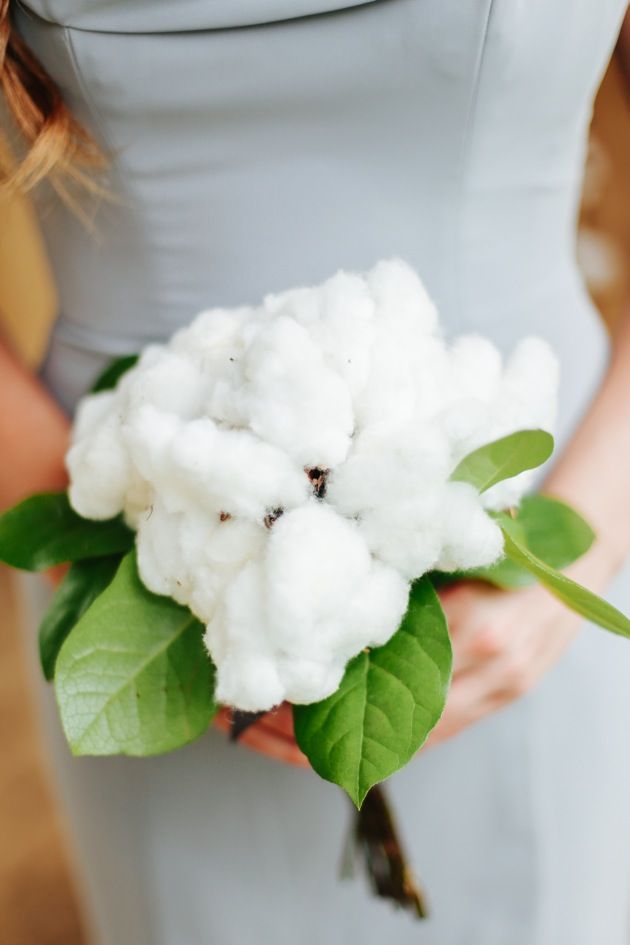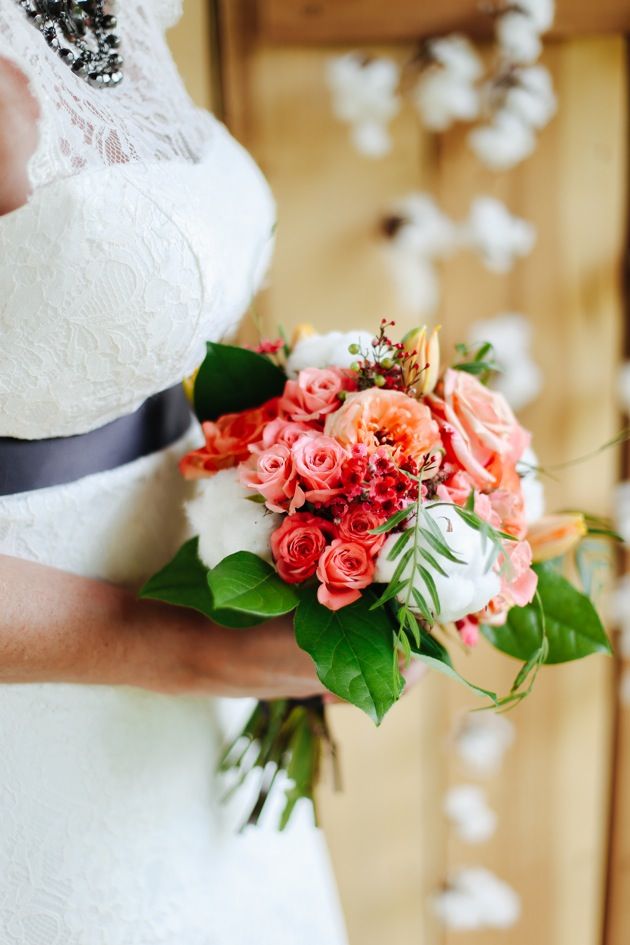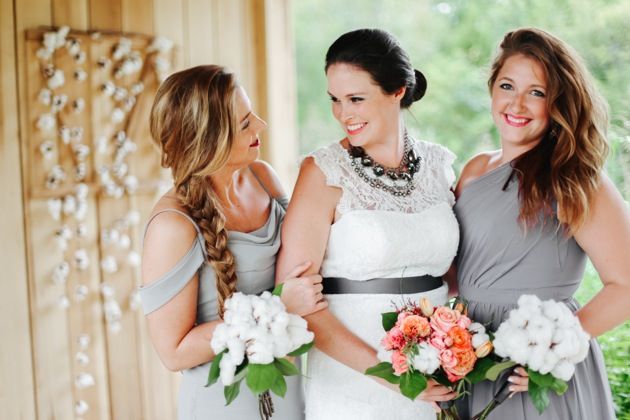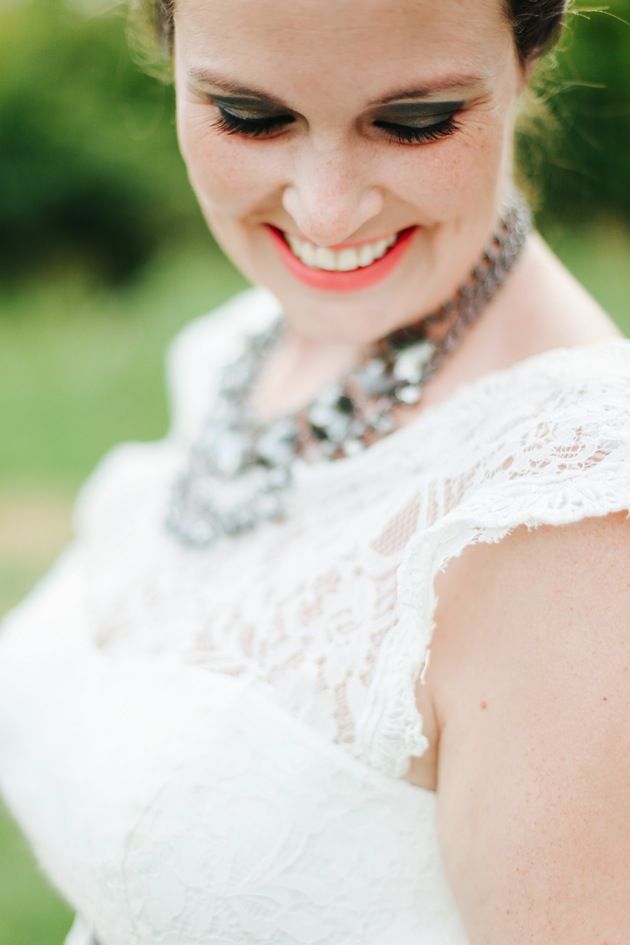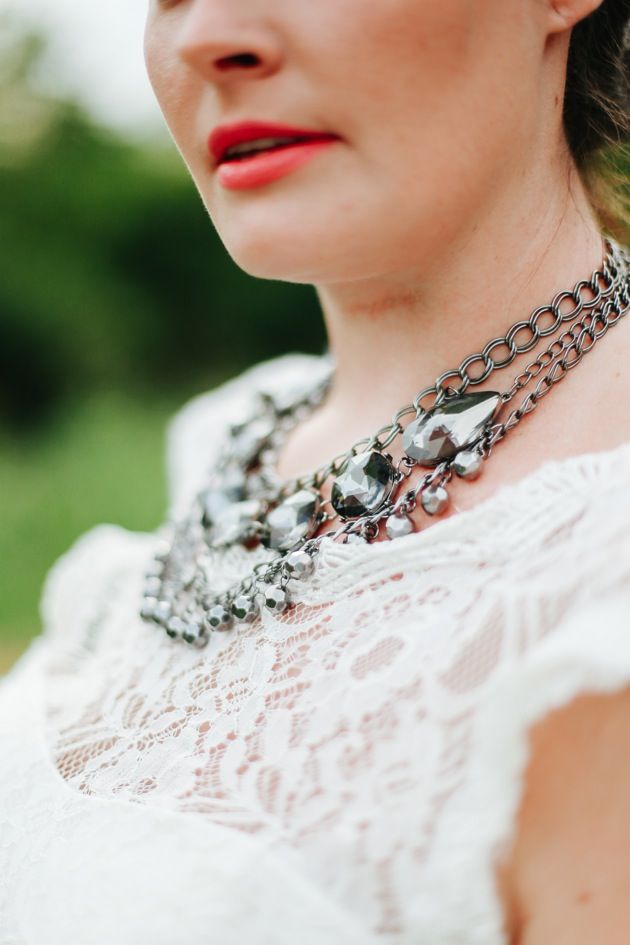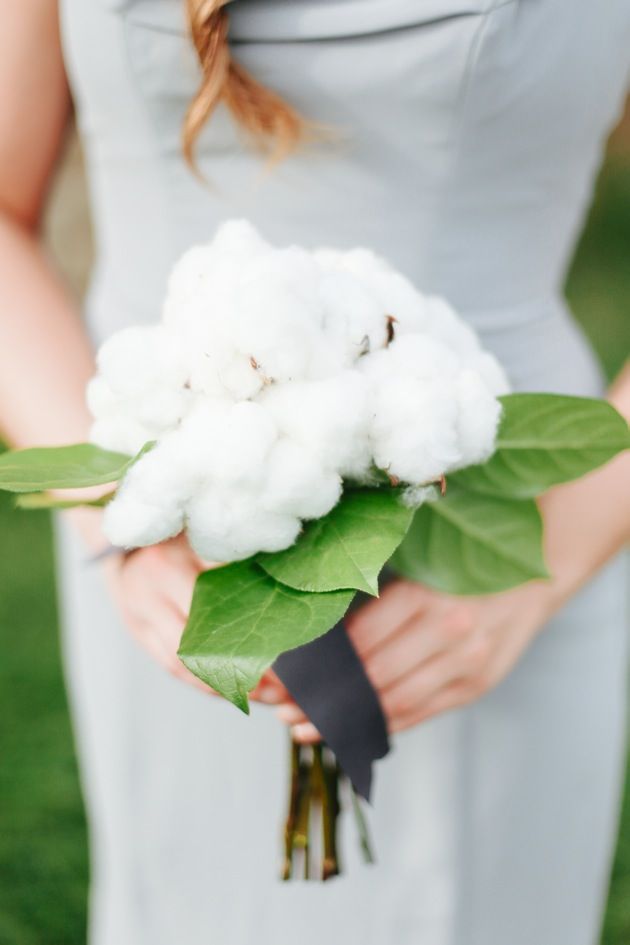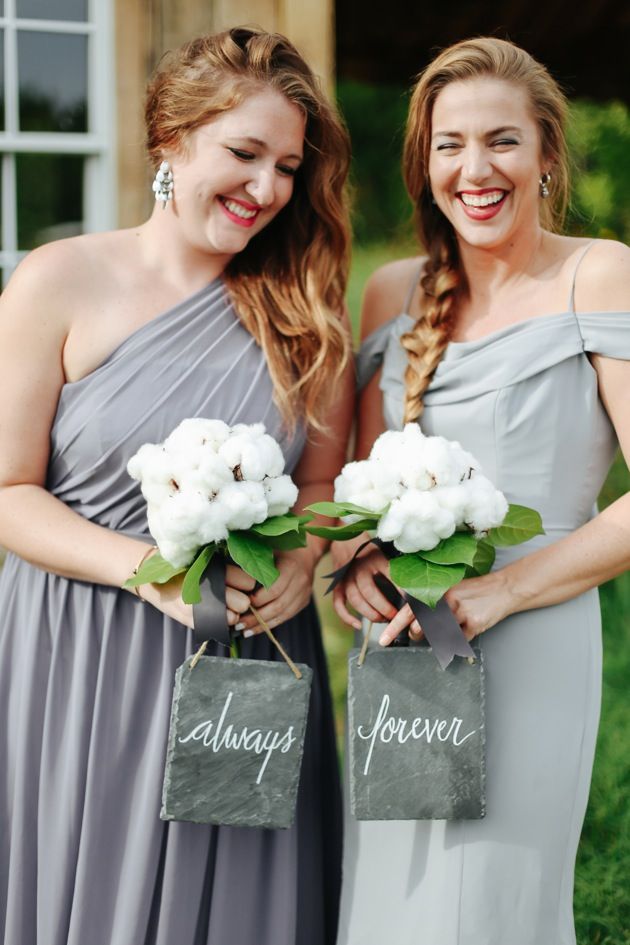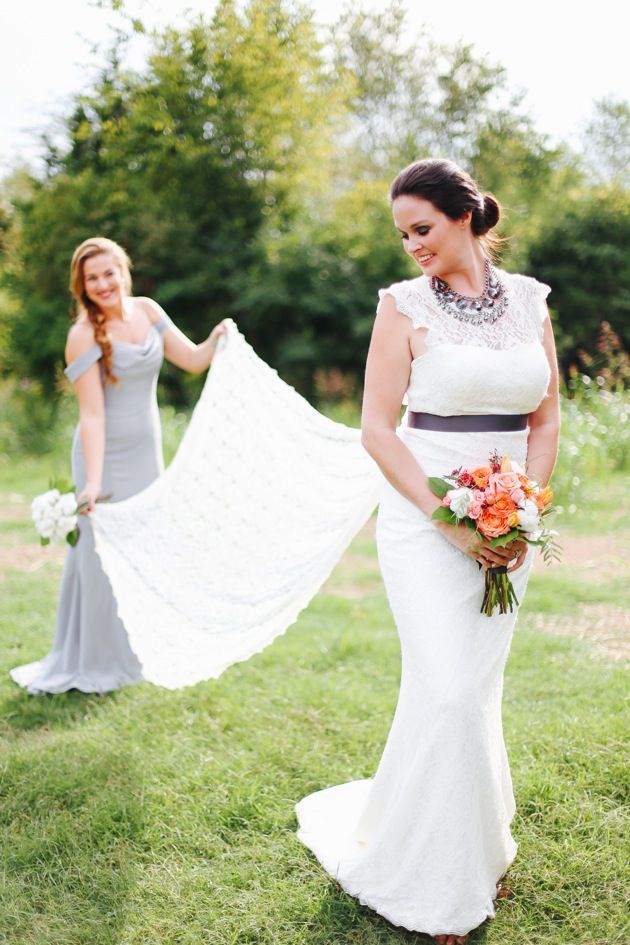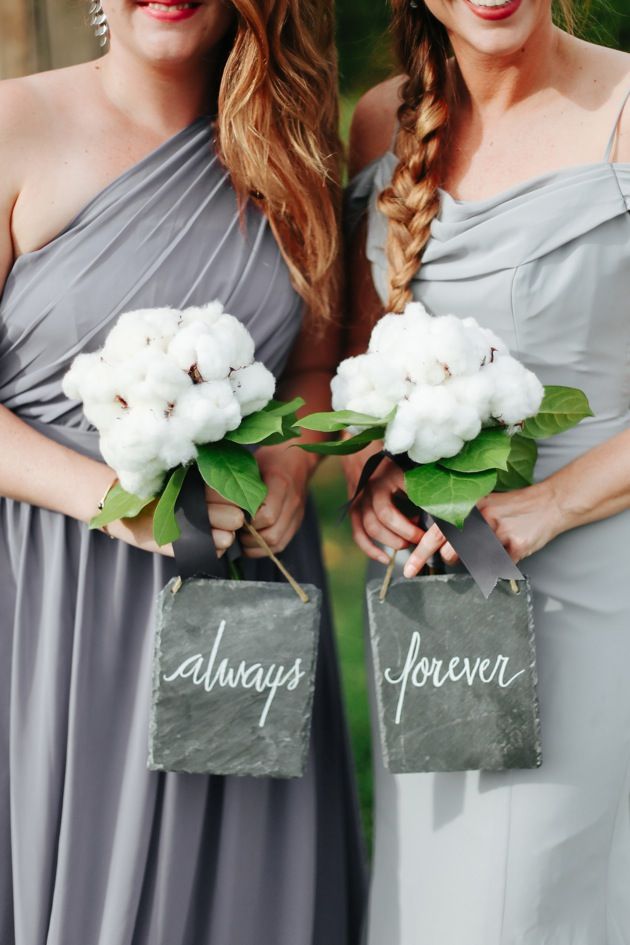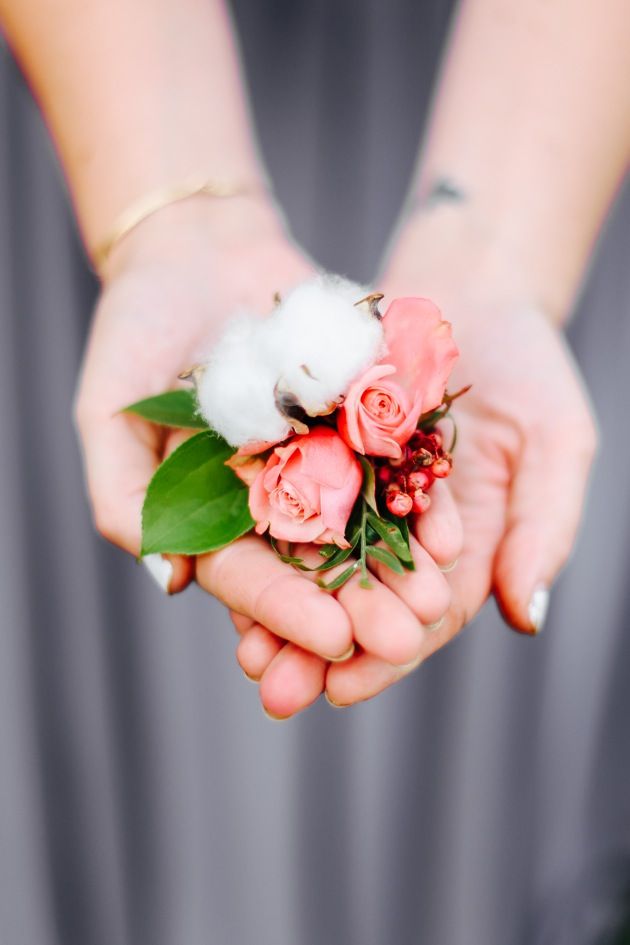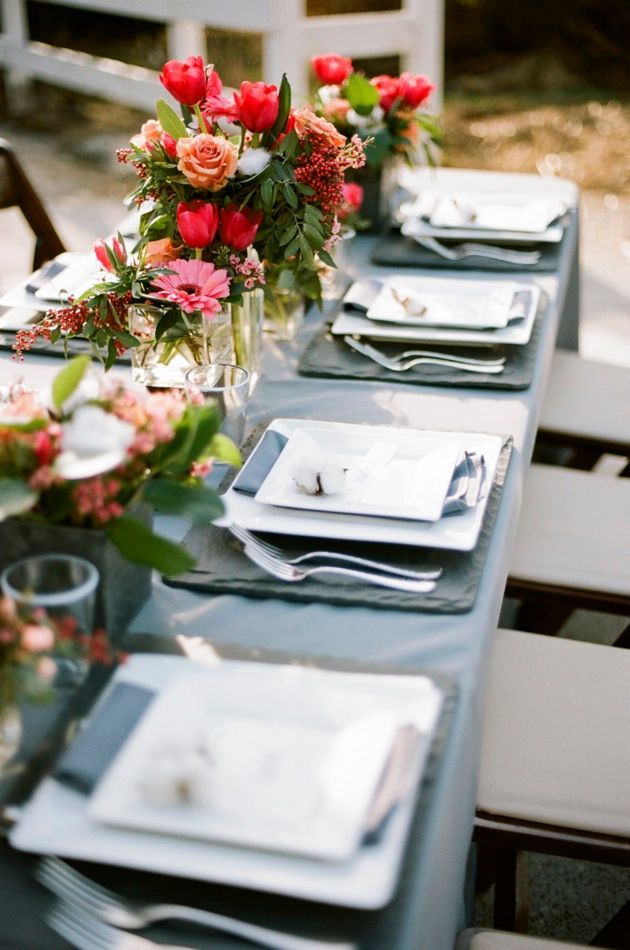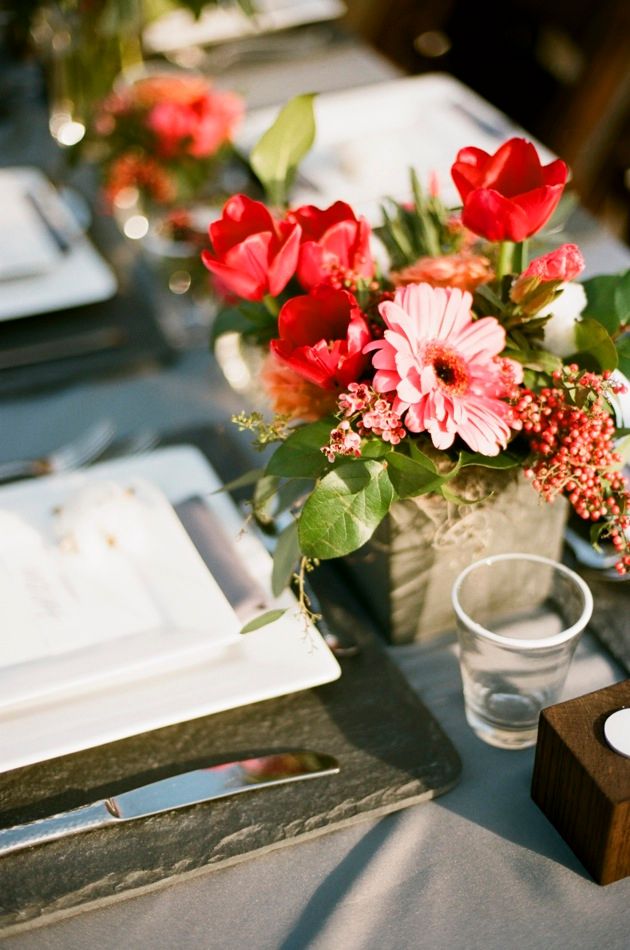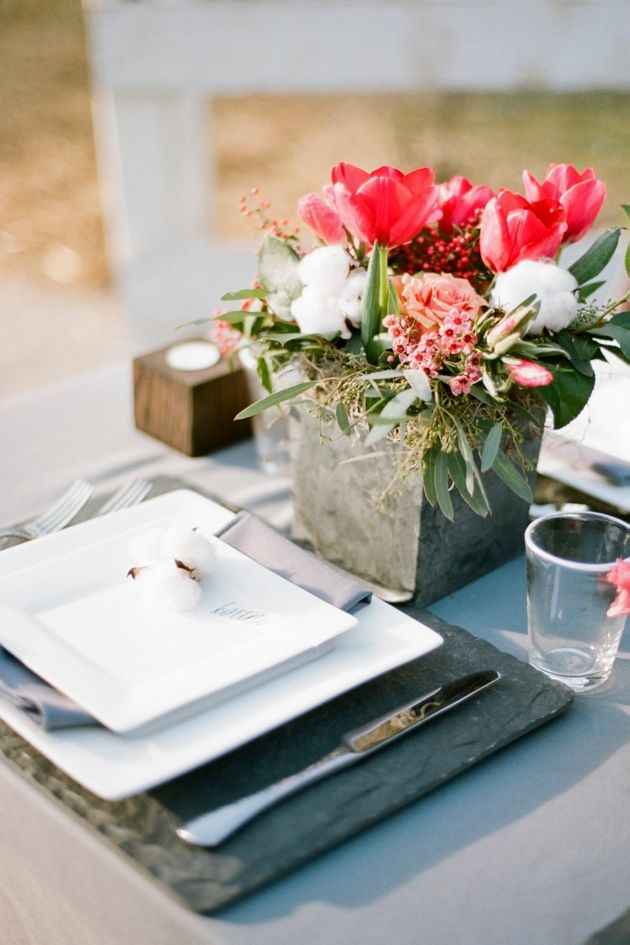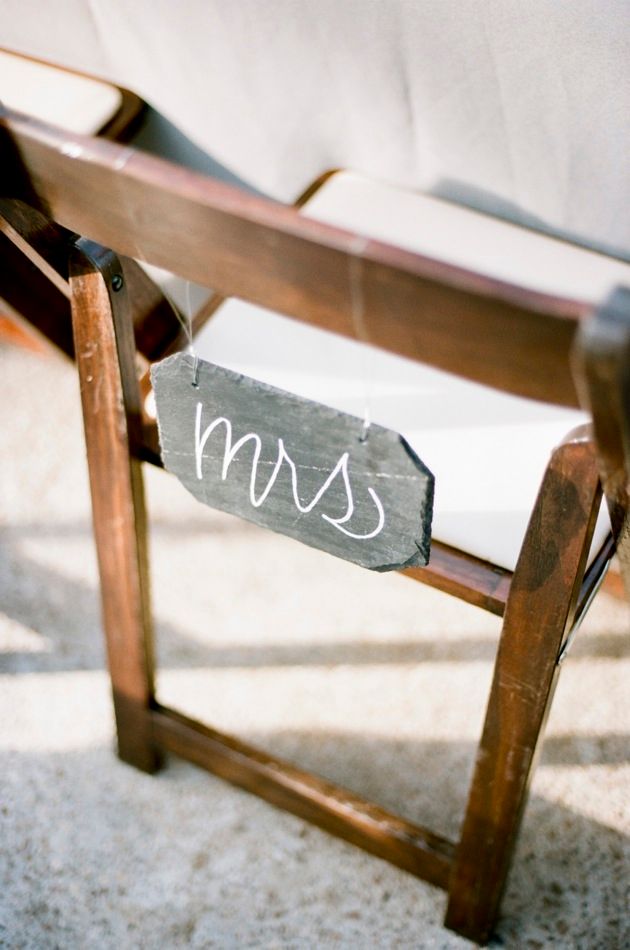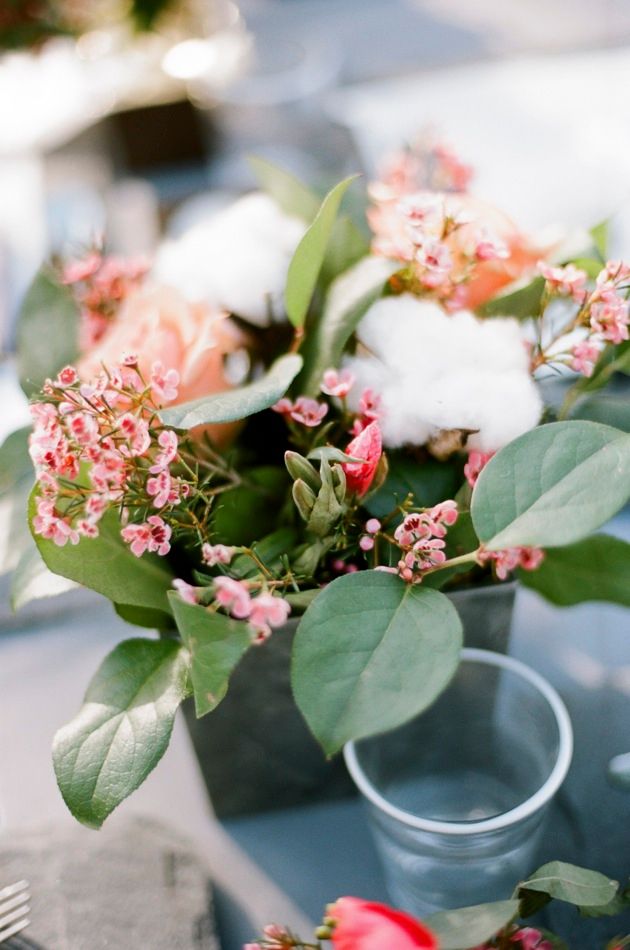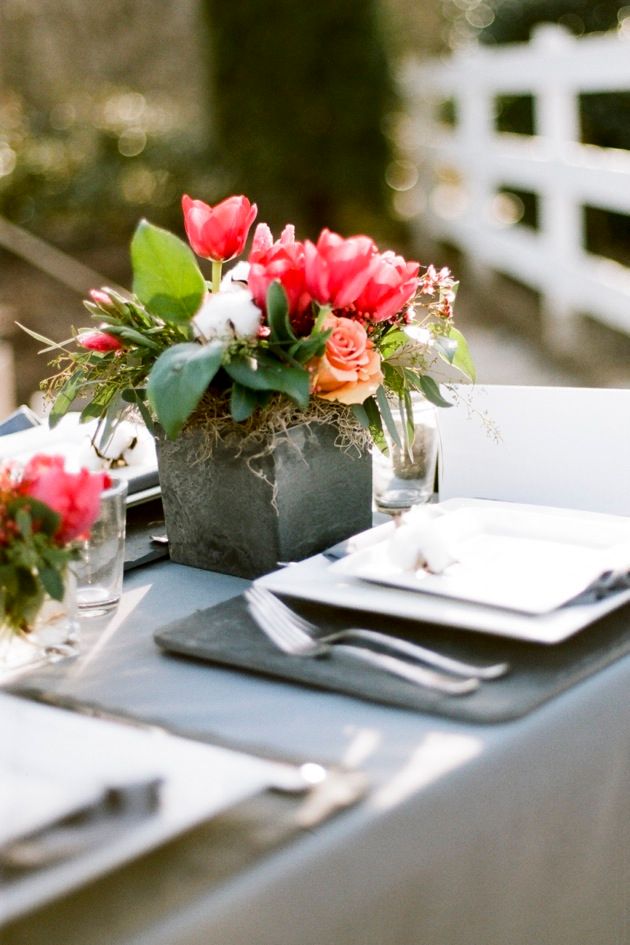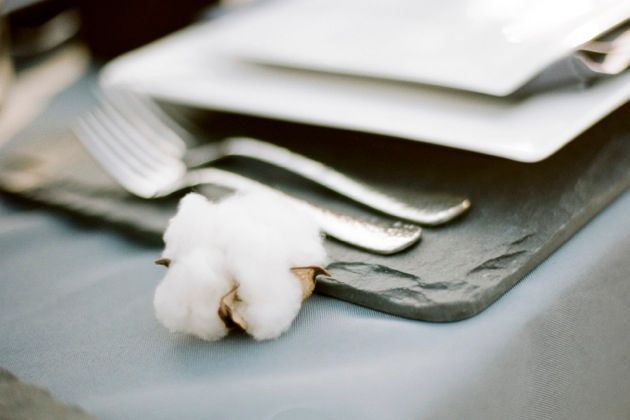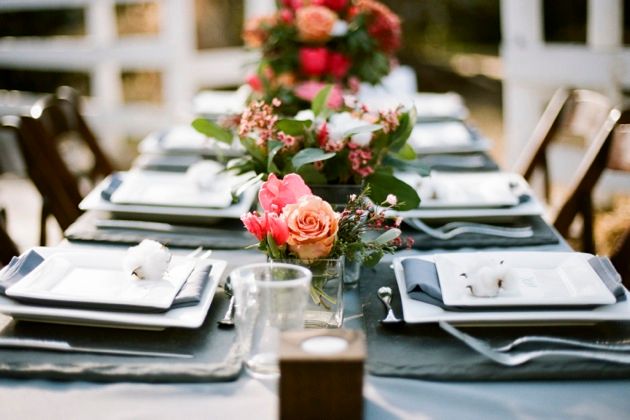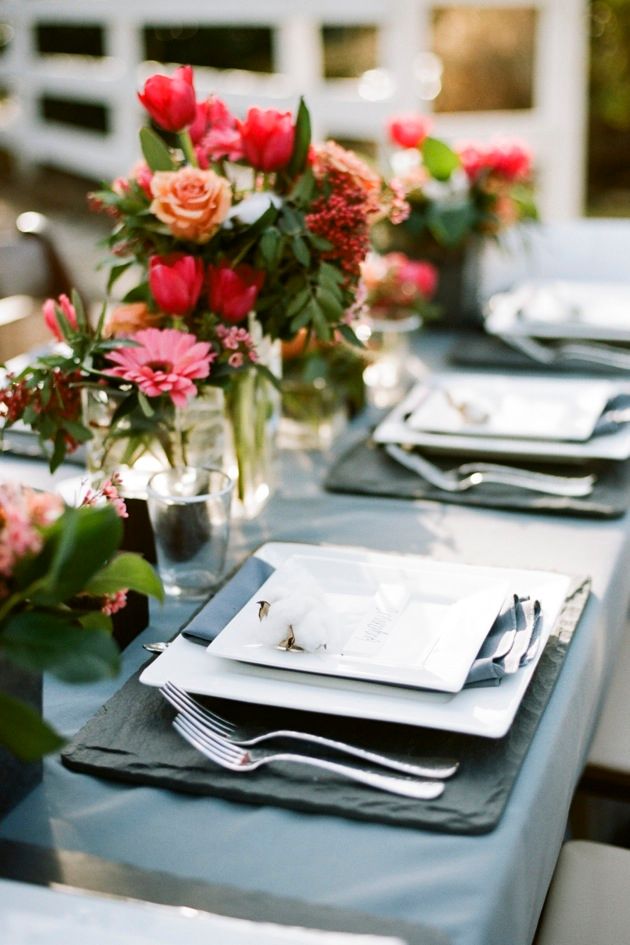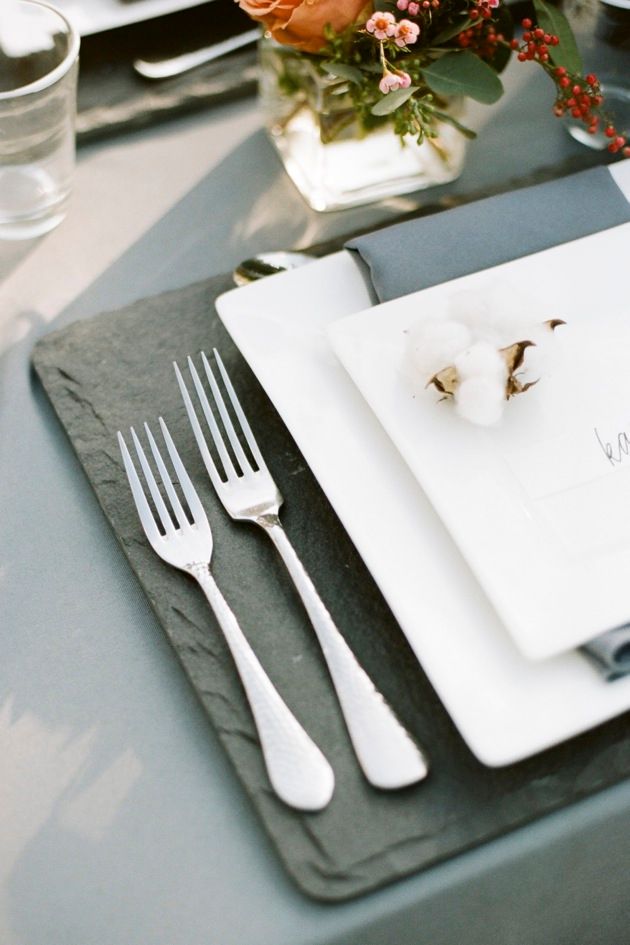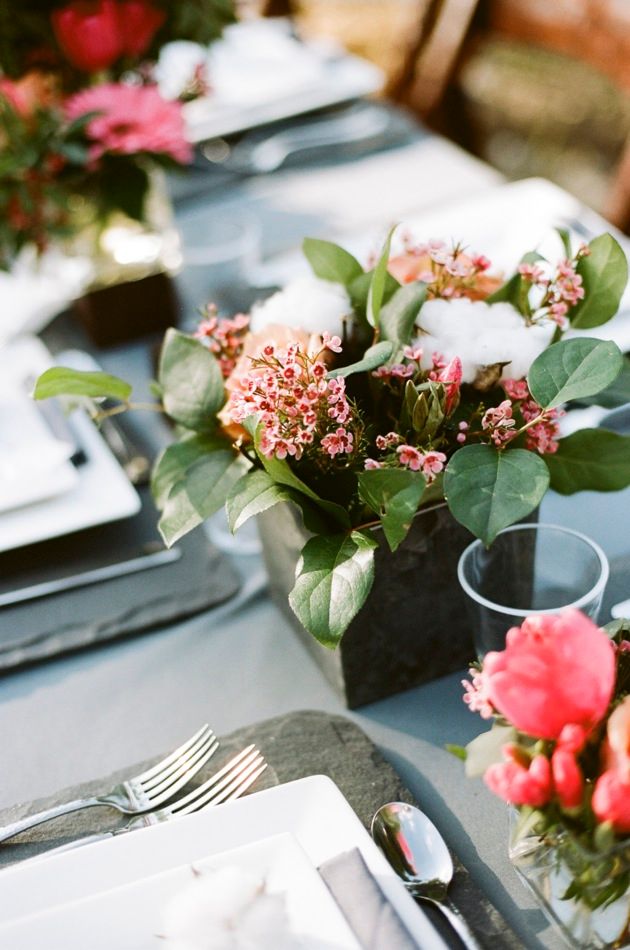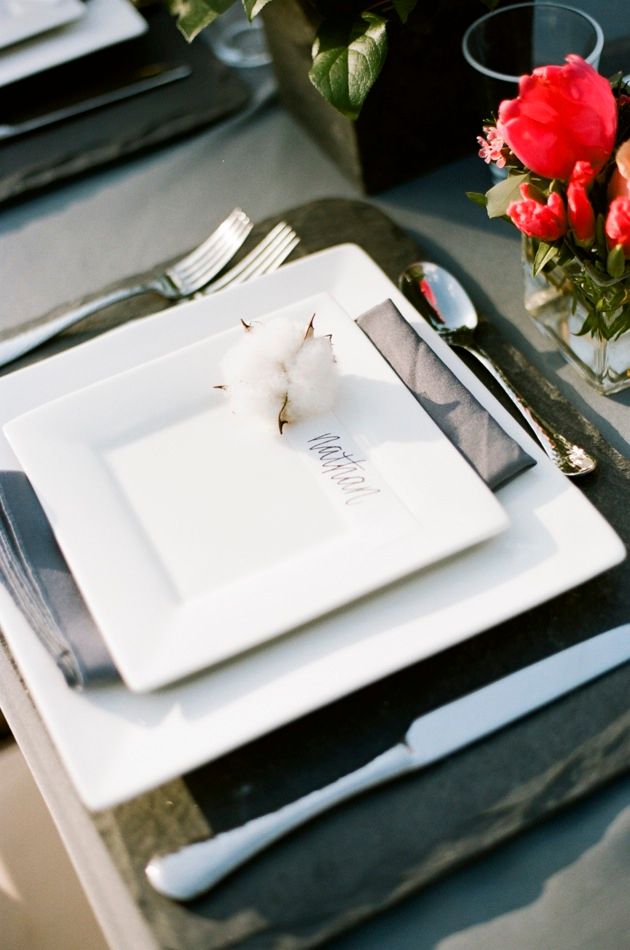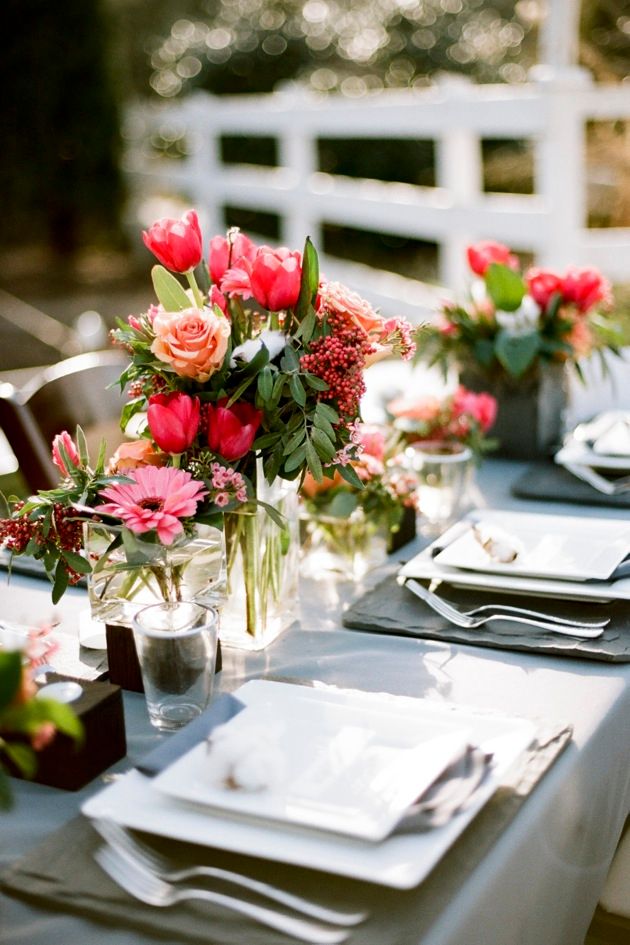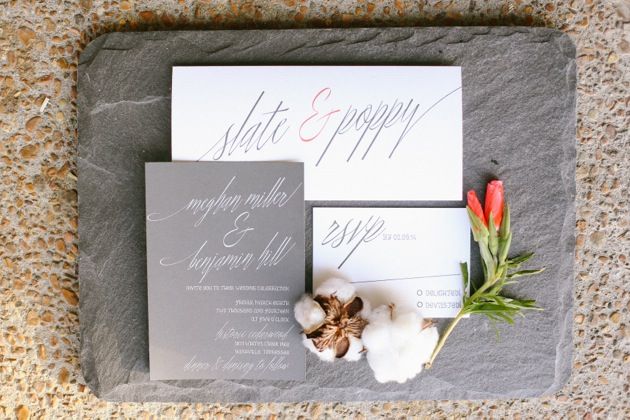 So absolutely inspiring, if you ask me! Because I don't know about you, but here lately, I'm finding myself feeling drawn to natural elements. Like these slate placemats by West Elm, for example.

Such a gorgeous and unexpected texture and one that compliments these colors so effortlessly.
Another idea that I can't get enough of? Um, did anyone else spy that handmade cotton garland? Such a pretty way to incorporate a little bit of nature into your design. And it's details like this that will surely become conversation starters.
Oh, and I cannot go without mentioning my love for these gorgeous gowns and that sparkly bib necklace. Such a amazing mix of colors with the gray tones and these warmer hues and one that I'd love to see recreated more often! Virtual high fives go out to all of the wedding creatives who were a part of bringing this beauty to life!
Share This: