Top 10 Colors list
for 2014 Fall weddings. And I'm hoping you can see why? Elegant, sophisticated, and all kinds of pretty, these are the sort of colors that really exude a regal richness that's simply perfect for setting the tone for a gorgeous, fall affair.
If you'll remember, both Teal and Bronze made my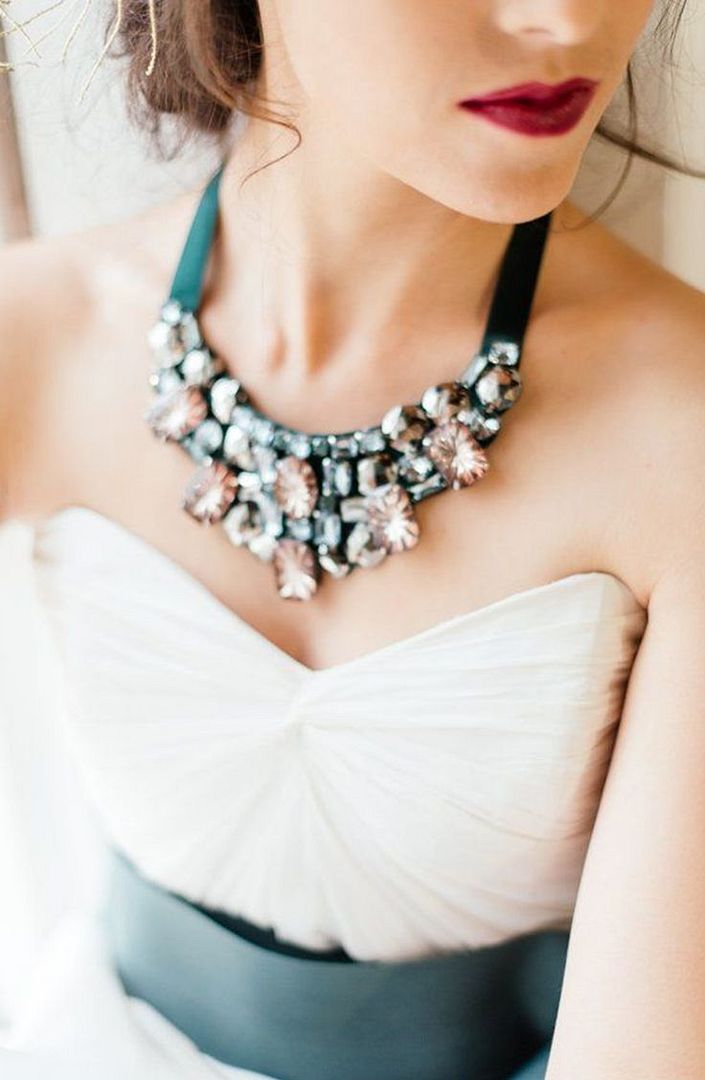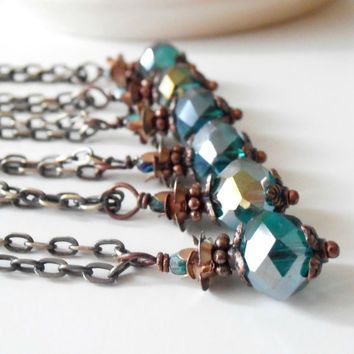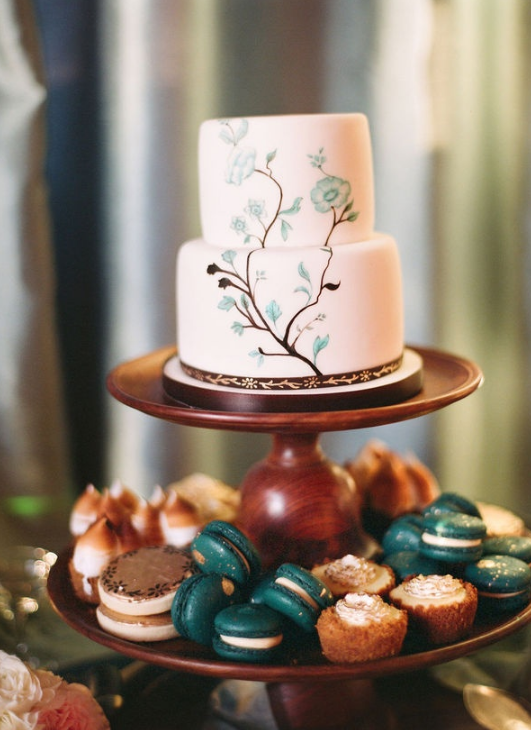 Statement Necklace:
Christine Meintjes Photography
via
The Pretty Blog
//
Pretty Packaging:
T&H Photography
via
Elizabeth Anne Designs
//
Teal Door:
Playing Sublimely
//
Tabletop:
Kristyn Hogan Photography
Design by
Sage Nines
via
Elizabeth Ann Designs
Shoes:
via
Brides
// Sparkle Skirt:
via
Brides
//
Hair Clip: via
Once Wed
// Earrings:
fineheart
// Wedding Cake: Photo by
Aaron Delesie Photography
via
Style Me Pretty
// Tabletop:
Luna Photo
via
Ruffled
// Teal Skirt:
dogfstyle
// Coffee and Macarons: via
Brides
I really love the idea of using deep teal tones with this rustic, bronzey-copper color. Anyone else with me? I think they strike a really pretty balance and there's really a uniqueness to this pairing. Looking for a palette to use for your upcoming Fall wedding? Well, perhaps you should forego the traditional Fall colors and go for a color palette like this one. I'll admit it: I'm a little obsessed with these gorgeous, teal tablecloths and the contrast that we're seeing against the metallic plate chargers.
And that wedding cake? I'm really liking the painterly quality it possesses. Plus who isn't loving all of these sparkly jewels? These colors sure do make it easy to bring those elegant, Fall wedding ideas of yours to life!
Share This: