Recently, I received a request for an inspiration board that combines shades of purple and gold. Katie said that she wanted her wedding to feel romantic, sophisticated, and absolutely elegant. And so off to the drawing board I went... and this is what I came up with. A look that would surely work for Fall and one that is quite simple to pull together.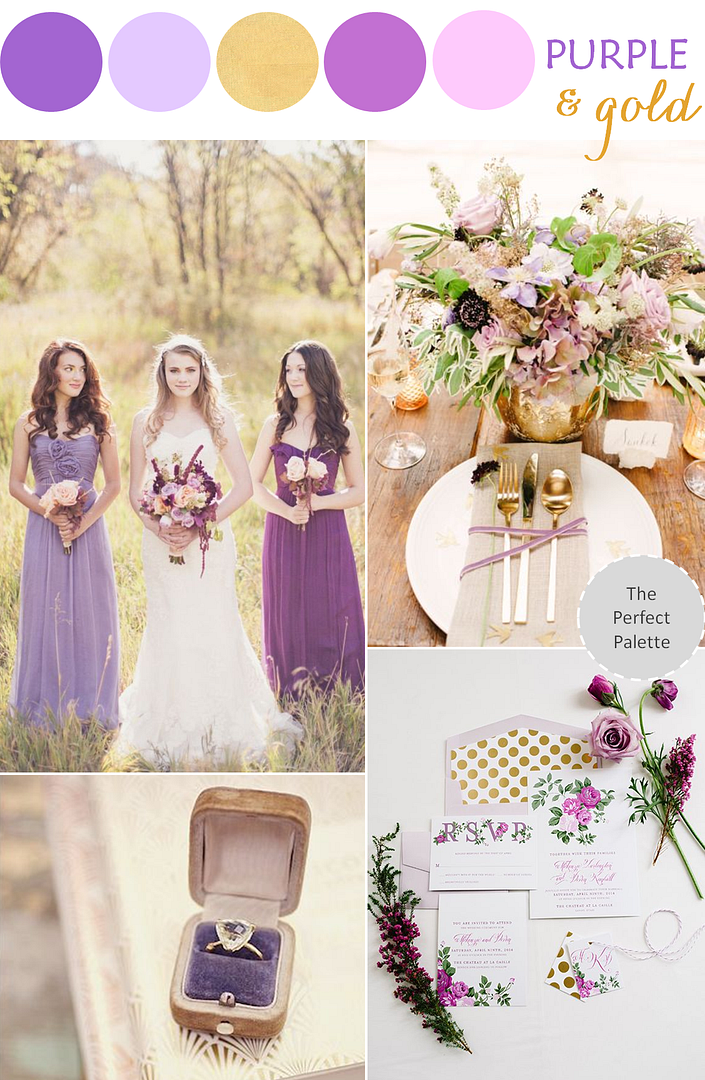 I'm loving the idea of having your bridesmaids wear varying shades of one color, like we're seeing here. And what's not to love about these centerpieces? The florals themselves are simply gorgeous. And the gold, shimmery vases? Those just take these centerpieces to the next level. Also I'm liking how they coordinate so nicely with the flatware that's styled so nicely on those dinner plates.
Floral motifs have long been a favorite of mine. And polka dots? I don't think that it's any secret that I'm pro-polka dot! Polka dots are just so fun. And yet, you can totally incorporate them into an otherwise elegant design without them looking out of place. It just adds that extra bit of fun and makes for a lovely presentation.
So what do you think? Are you liking the way that these colors pair with one another? And if so, what sort of styling ideas would you incorporate to make it yours?
Share This: