Summer is here which means it's the perfect time to use all of those bright, bold colors. And so when I received this amazingly beautiful Mediterranean-inspired wedding shoot, I just knew I wanted to share it with you guys! With styling by
From the Designer, "When I was approached with the idea of styling a Mediterranean-inspired shoot, I couldn't resist! My imagination immediately whisked me away to a land full of lush blooms, crystal blue water, and lots of sunshine. I envisioned a beautiful bride with long dark hair, lush red lips, and a flirtatious smile. So that's what I set out to design…And THIS is the result of my vision come to life!"
Things to be on the lookout for: The red scooter with side cart, the laser-cut paper suite complete with beautiful bellybands, and a gorgeous model who was willing to go the extra mile and get into the fountain on location while IN her wedding dress. Get ready for some amazingly beautiful shots!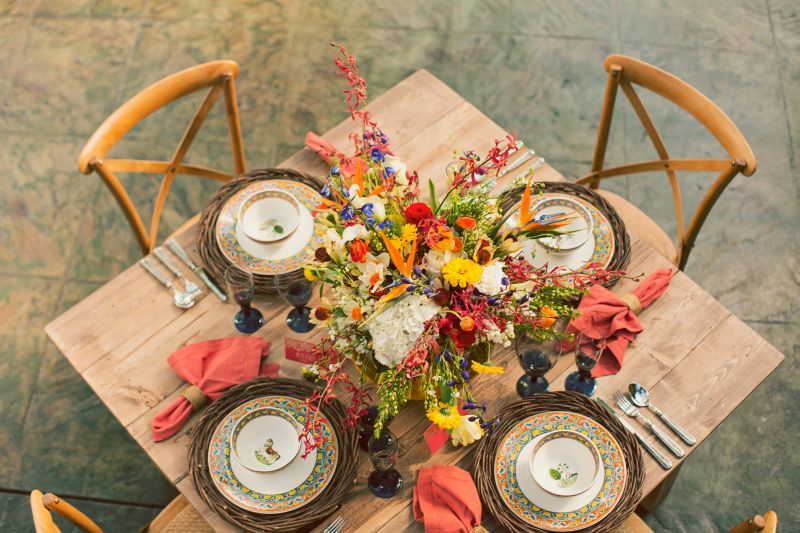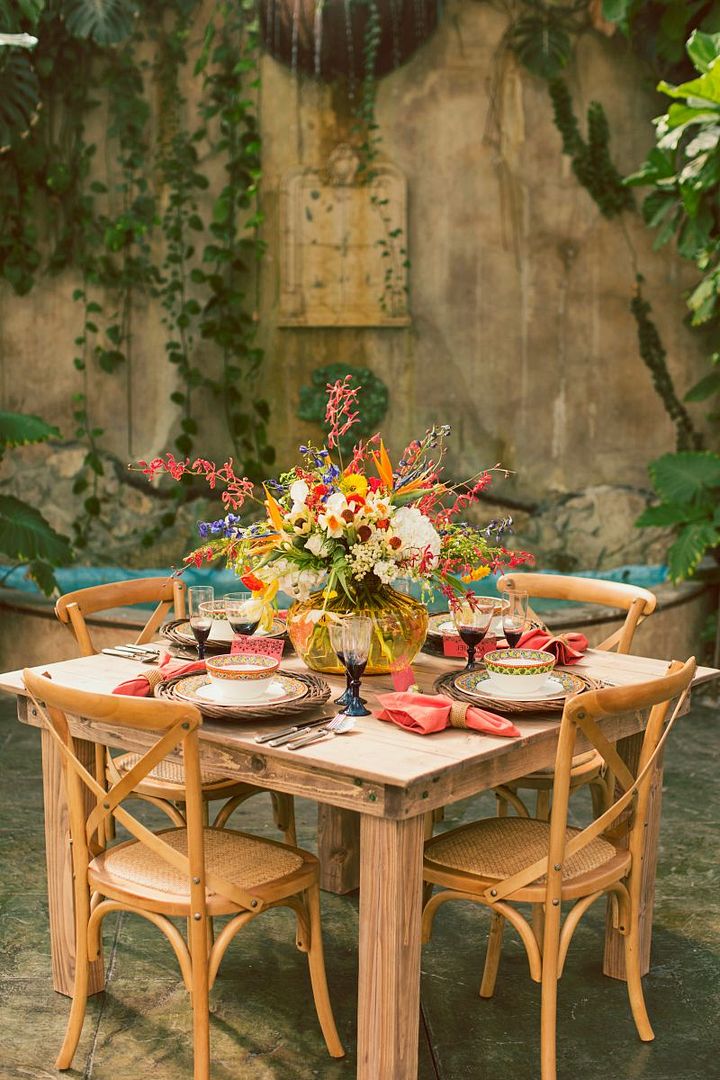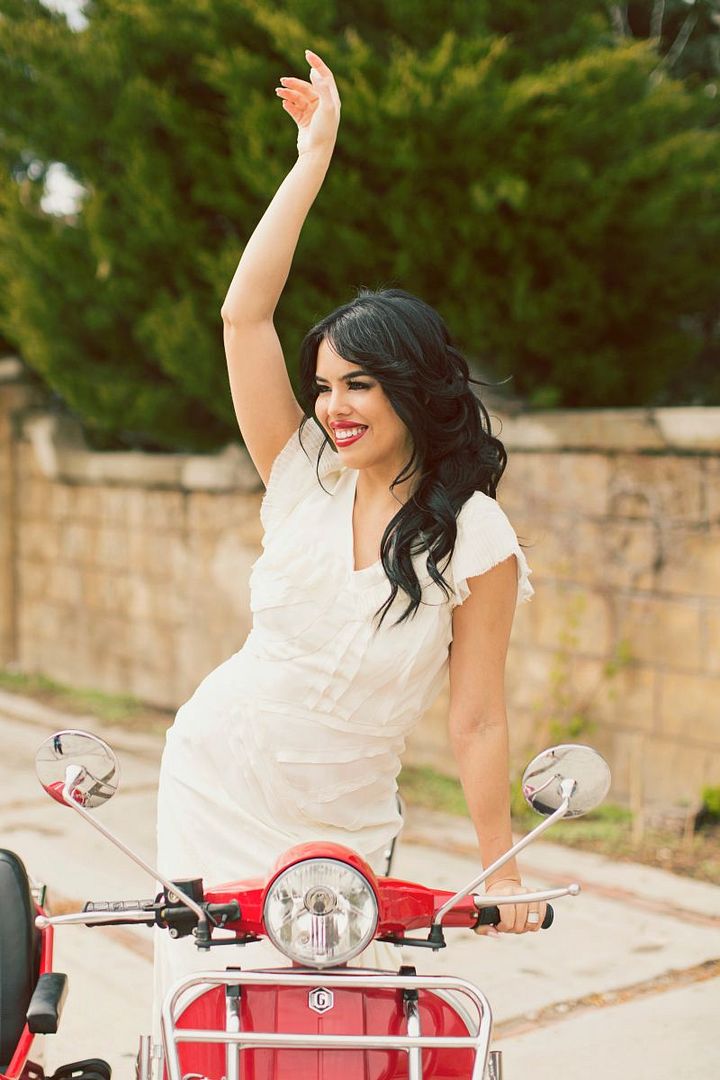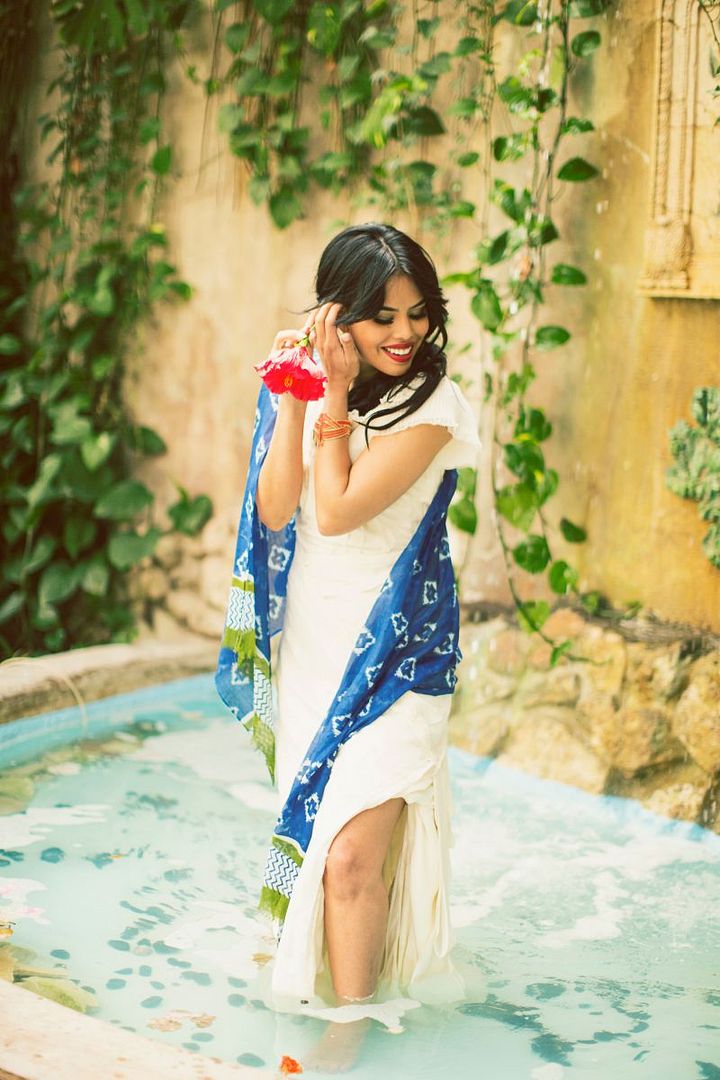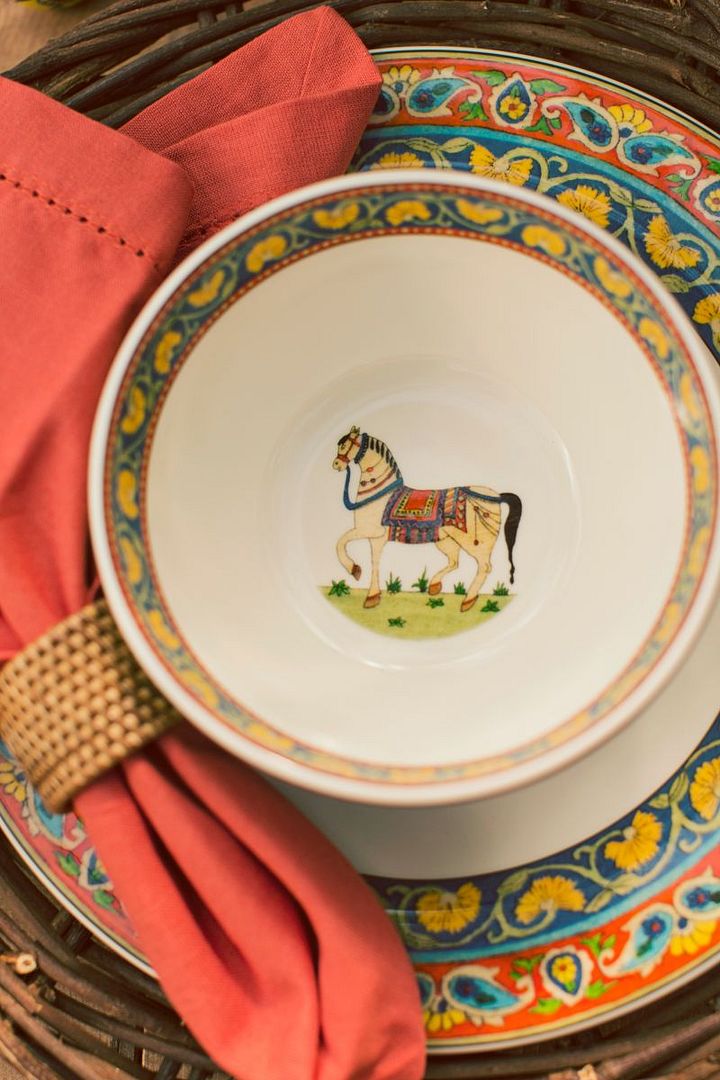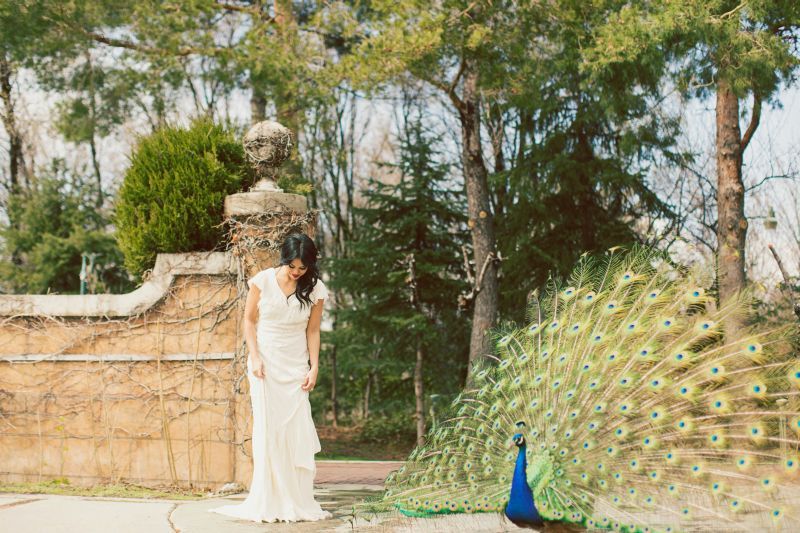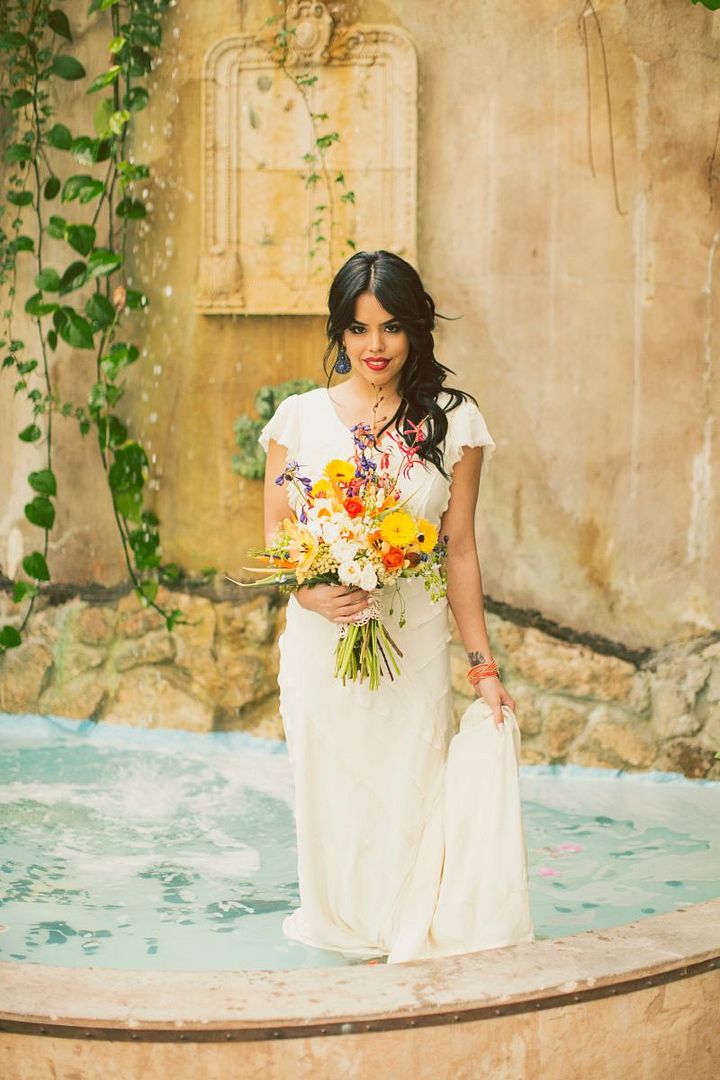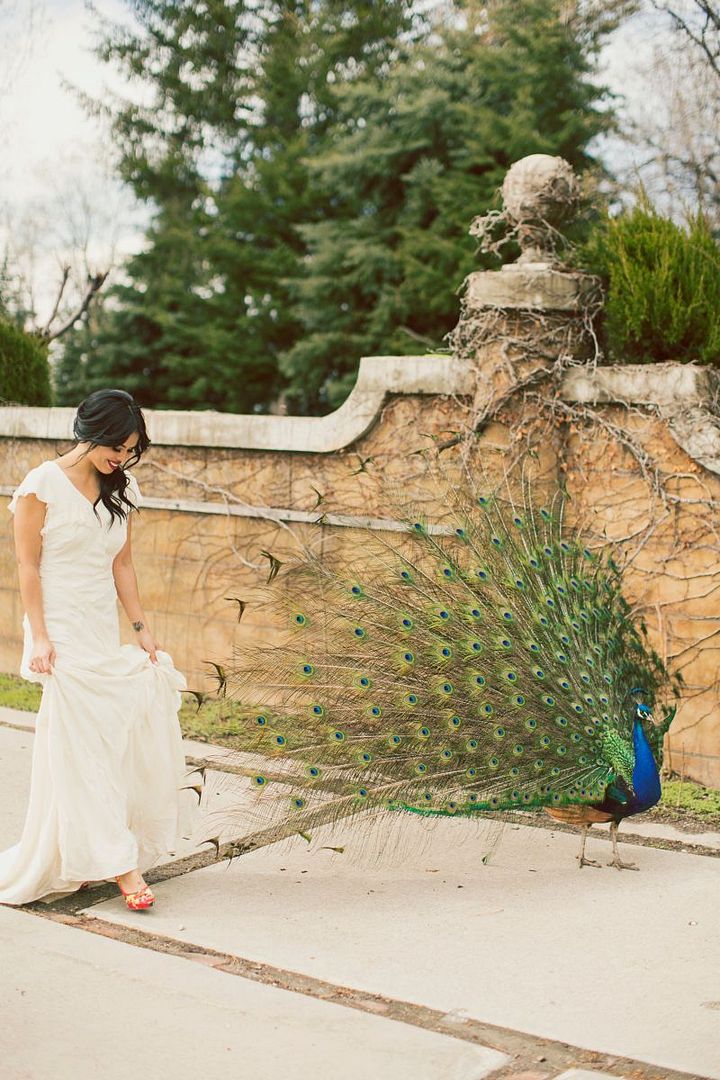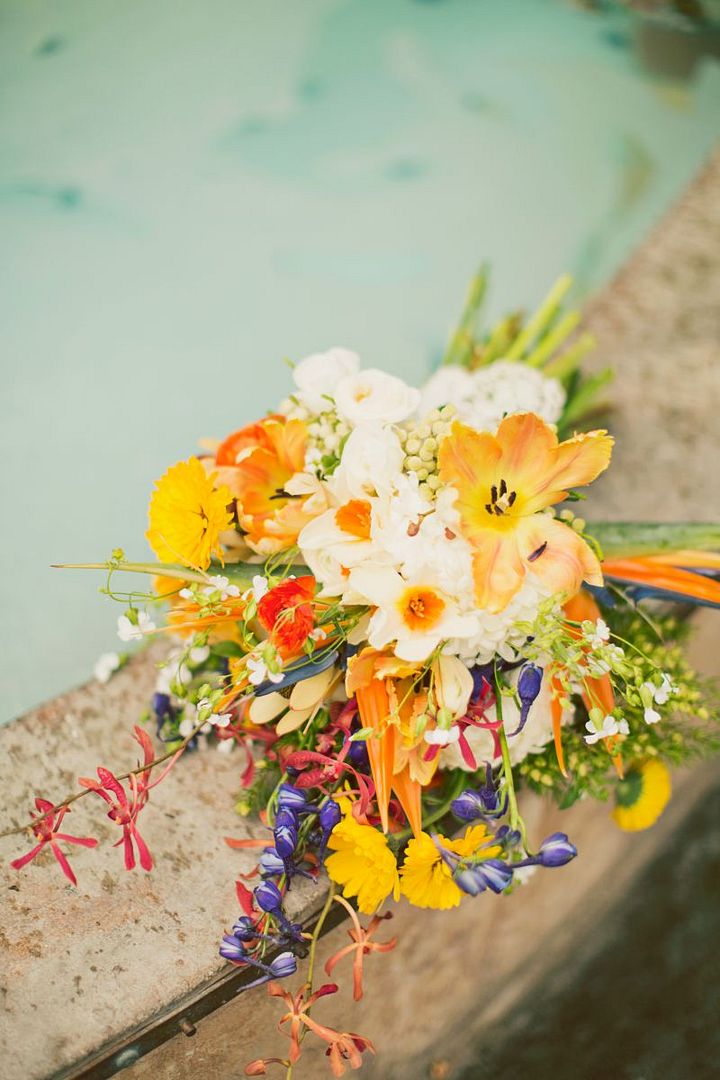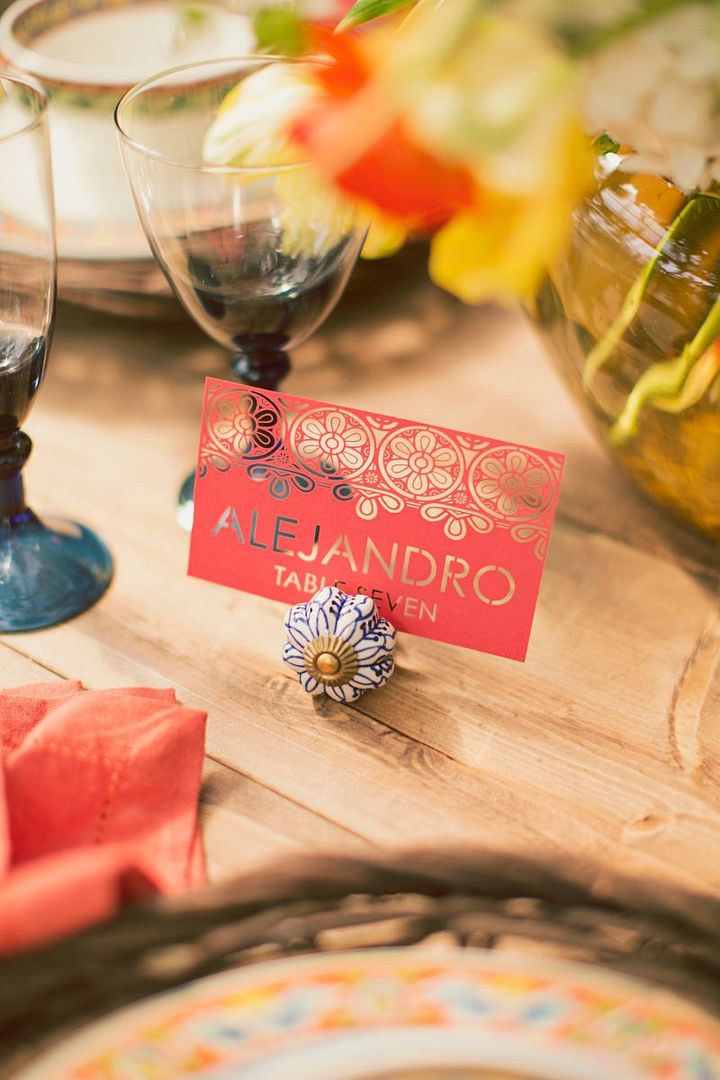 More from the designer, "When I discovered this Mediterranean-inspired china set, I couldn't help but build an entire design around it. From the set's unique patterns, exquisite graphics, bright colors and just all around FUN, I had to incorporate these pieces into the plate settings. Due to the nature of the table design, I decided against chair treatments such as sashes, chair pads or floral. I wanted these pieces to be simplistic in order to let the fantastic china, laser cut name cards and brightly colored floral shine.
Birds of Paradise anyone? How AMAZING are these vibrant colors and lush, tropical blooms? Don't get me wrong, I'm usually a huge fan of classic white and blush garden roses, peonies and ranunculus, but this look demanded bold colors and rich, tropical blooms just bursting with life. I love all the texture within the centerpiece of the table and the bride's bouquet. Just like the Mediterranean, the floral HAD to be full of color and life.
This lovey fete was styled at La Caille, a magical venue nestled at the base of the Rocky Mountains in Utah. With views of lush, green mountains, rolling hills, and vineyards for miles, this venue transports anyone to a different time and place. In this case, the Mediterranean. Not to mention, how adorable are the peacocks that have made this amazing place their home?
In the end, I'm thrilled with the final results of this look. So if you're a bride whose budget doesn't quite allow for a destination wedding on the Mediterranean, hopefully this design will inspire some unique ideas that you can incorporate into your wedding to help you achieve that foreign feel of a destination wedding over seas." Talk about pretty! Thanks again to all the pros who made this one happen. I'm blown away by your talent!
Share This: